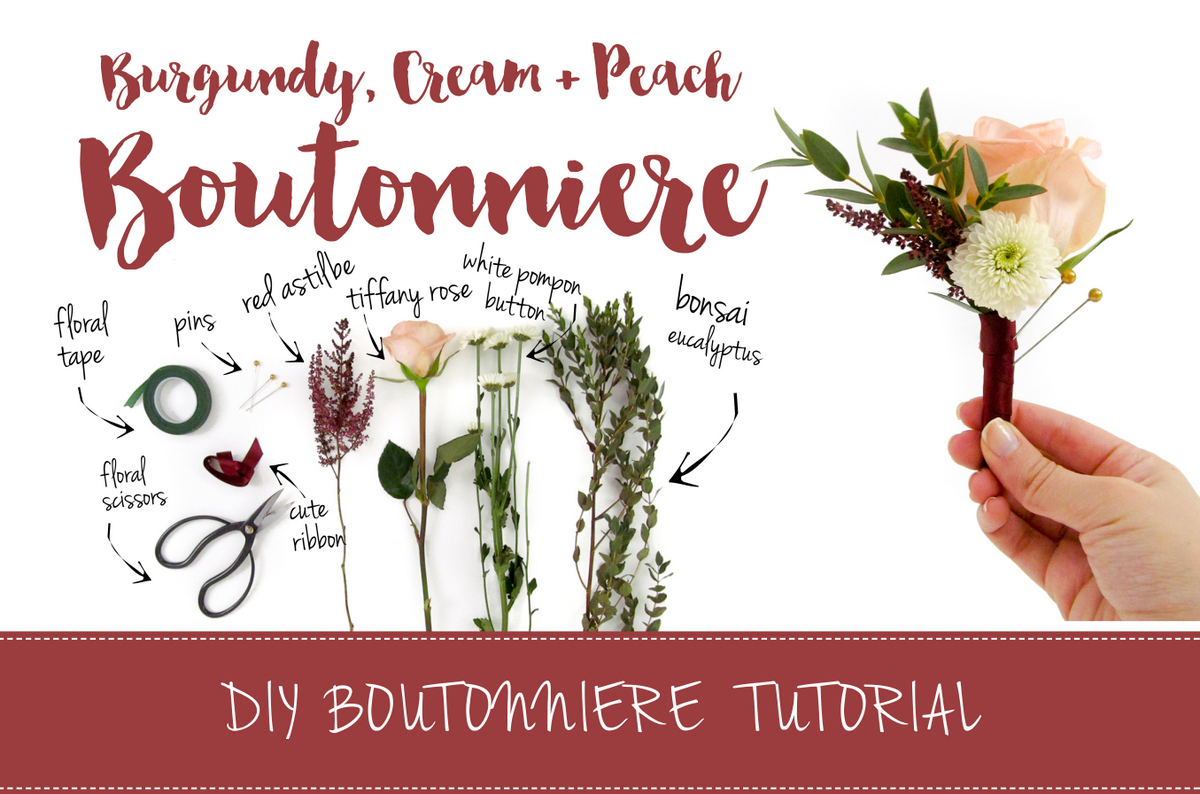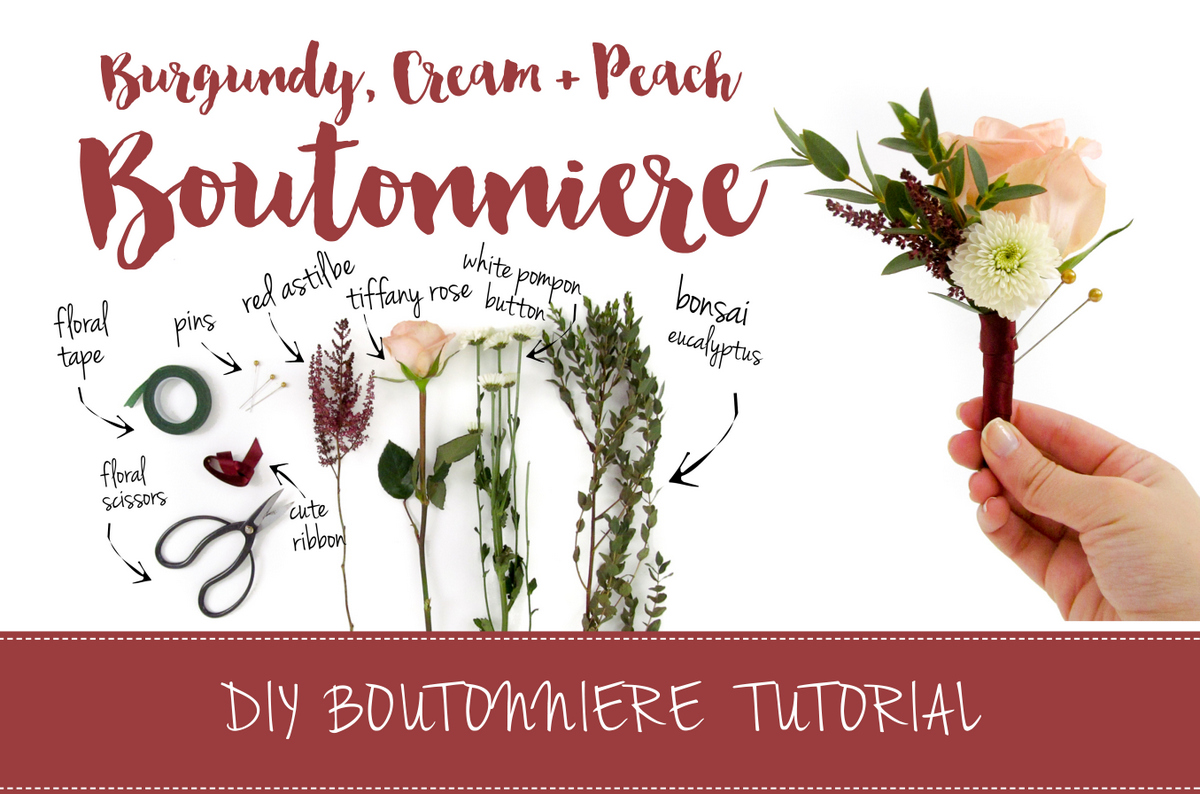 Planning a fall wedding? Or perhaps your wedding color palette is set in shades of cream, burgundy and peach? Then you're going to want to check out today's feature, where we show you create a cute burgundy and cream DIY wedding boutonniere for you groom. Follow this easy step-by-step photo tutorial and you'll be able to create this pretty bout for your groom (and groomsmen) in no time. 
Fall Burgundy, Cream + Peach DIY Wedding Boutonniere
A few features back we showed you how to make the matching pretty burgundy and cream DIY wedding bouquet, and we explained that  all of the flowers for these pieces can be easily ordered online from our bulk floral friend and sponsor,  Blooms By The Box here.
For our fall DIY boutonniere we'll be working with similar flowers used in the matching bouquet: white Pompon buttons, a peach Tiffany rose, eucalyptus for wedding greenery and red Astilbe.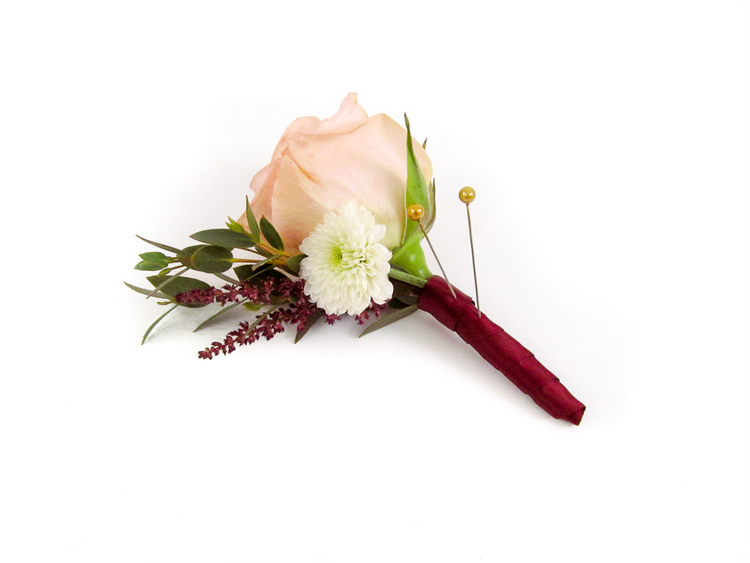 Fall Burgundy, Cream + Peach DIY Wedding Boutonniere Tutorial
This DIY wedding flower tutorial will look all kinds of amazing at a rustic wedding, or even a garden wedding with a touch of whimsy. It's made up of just three flowers and some eucalyptus greenery – that means it's a totally doable wedding DIY project!


Fall Burgundy Wedding Boutonniere: DIY Tutorial Recipe
Fall Burgundy Wedding Boutonniere: DIY Tutorial Instructions
Cut 2 smalls sprig from a stem of bonsai eucalyptus
Remove some of the lower leaves from the eucalyptus stem to create a bare stem.
Cut the stem of a tiffany rose down to 2 inches
Pinch the stems of the rose and eucalyptus together and wrap using floral tape
Cut a small bud from a stem of pompon buttons
Cut 2 small sprigs from a stem of astilbe, remove some of the bottom blooms to reveal a bare stem
Tuck the astilbe behind the pompon button and position them in front of the greenery, use ribbon to wrap all of the stems into one.
Glue down the ribbon and stick 2 pins on the side for fastening onto a lapel. You're done! YAY!
Reminder: all the flowers and equipment needed to build this fabulous burgundy and cream fall boutonniere are available from bulk online floral and sponsor, Blooms By The Box here.
Check out our other wedding flower guides for the names of wedding flowers in your color palette and more cute tutorials: