Ruffles & Enchanted Romance by Anna Georgina ♥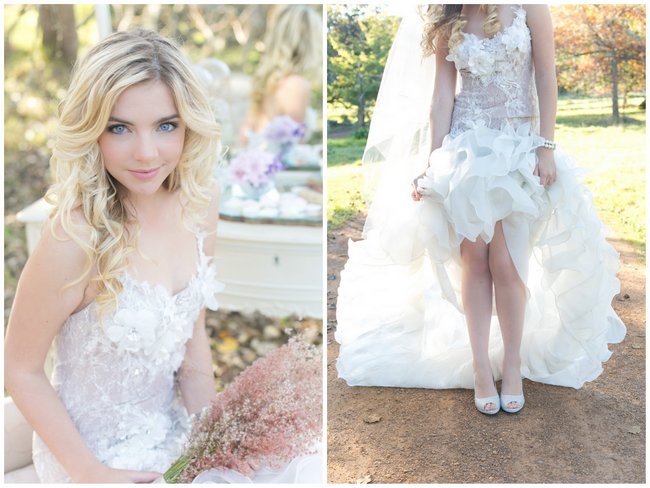 Today's wedding dress spotlight, which features not one, but two exquisite gowns from Anna Georgina by Kobus Dippenaar, is set in an enchanted forest just brimming with whimsy and romance! Photographer Veronique Mills teamed up with Blomlief to create a romantic styled session using a lot of natural elements in a palette of pale pinks, mauves and cream flowers. Dressed in the Gabrielle and Flora gowns, the models were styled with flowing soft curls with make up in soft pinks and browns. 
Veronique came across a lovely vintage dressing table in an antique shop which immediately brought to mind visions of a bride getting ready in the forest: "This was the inspiration behind organising this whimsical, forest-inspired styled shoot – the result being everything I hoped for and more! I love the flower details on the dressing table, the reflection of the trees in the mirror and the pure beauty of a bride getting dressed outside."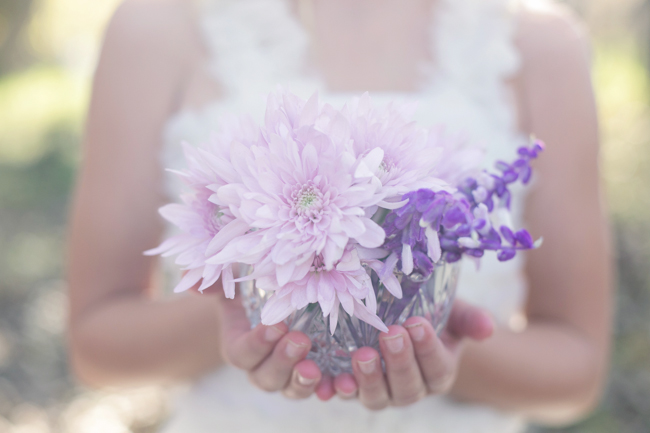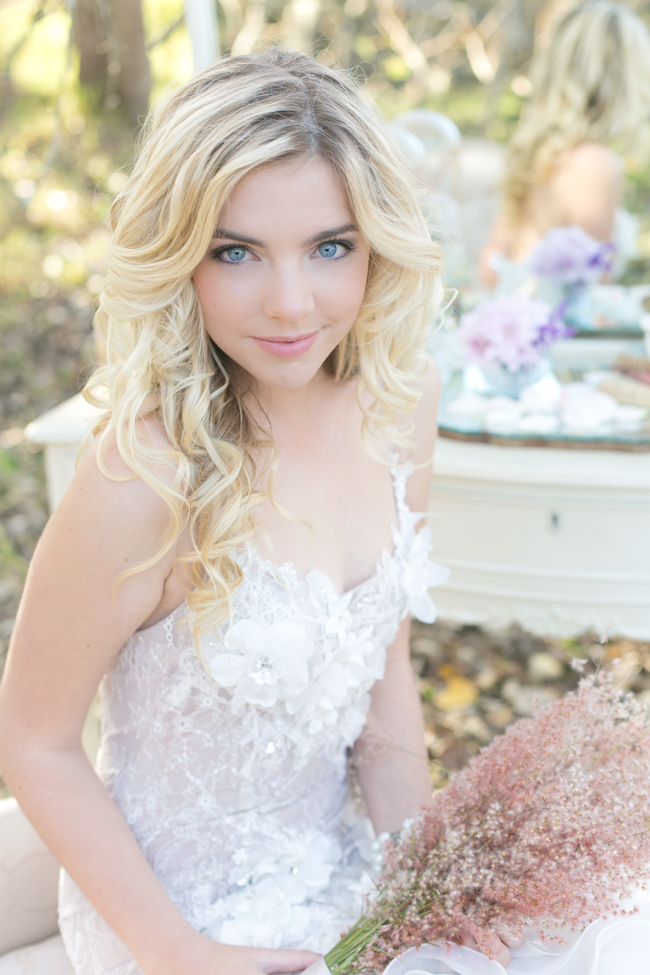 The whimsical bouquet created by Blomlief was picked from a type of pale pink grass which is actually a weed. It looked amazing bunched together with ribbon – such a fun and unusual choice!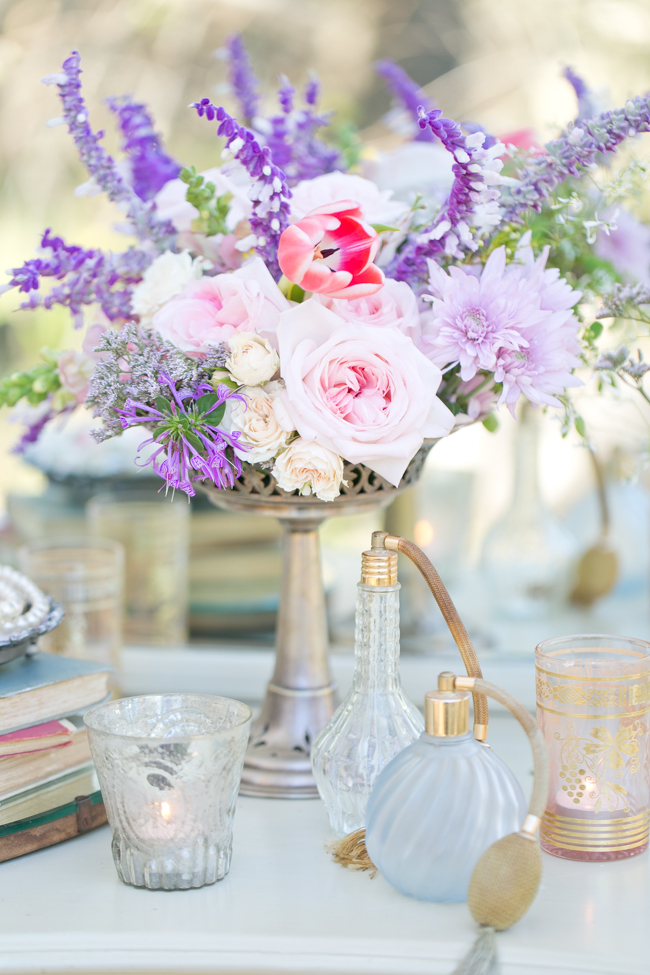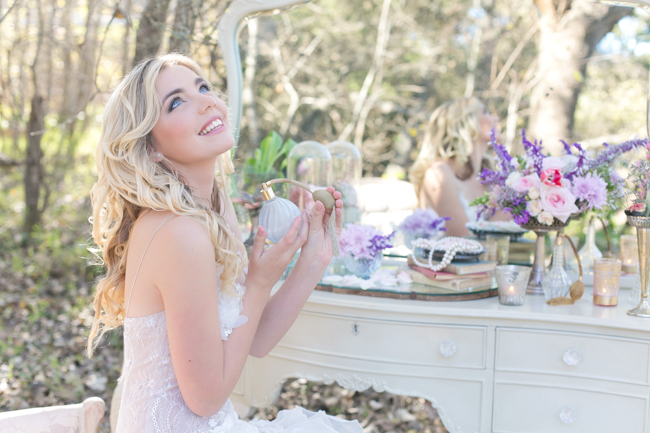 Blomlief flowers and décor created a centrepiece from old-fashioned garden roses, tulips, snapdragons and salvia displayed in vintage silverware. They also include figs, miniature aubergines, velvet ribbons along with red and pink echeveria's. Crystal, pewter and coloured glass were added to to the dressing table  to catch the natural forest light.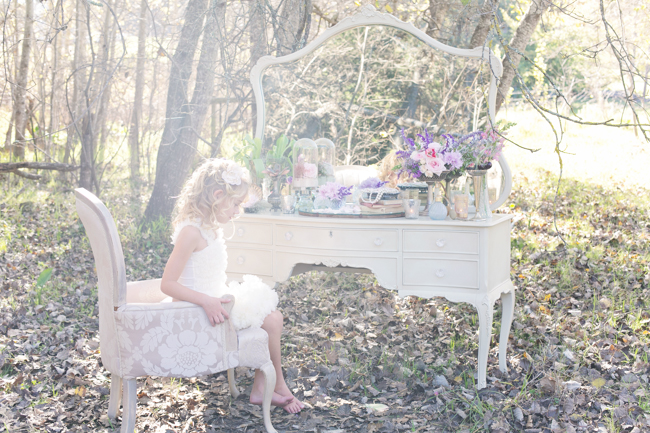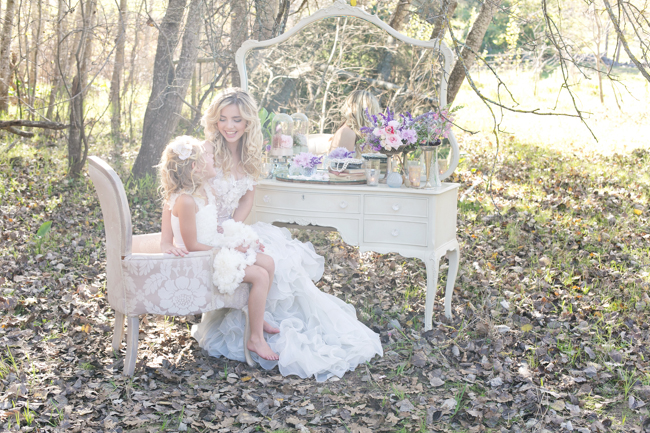 The image that came to mind hair and make-up stylist, Karenza, for this shoot was  A Midsummers Night Dream – an echanted forest filled with timeless angelic beauties! Hair was styled into flowing soft curls and matched with natural pink and nude make-up to create the perfect look for a whimsical princess.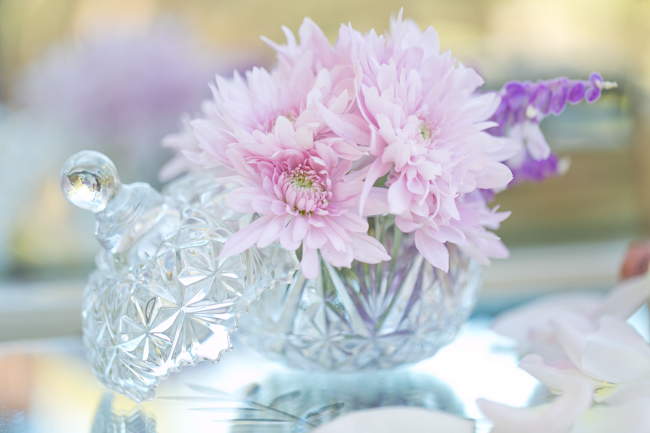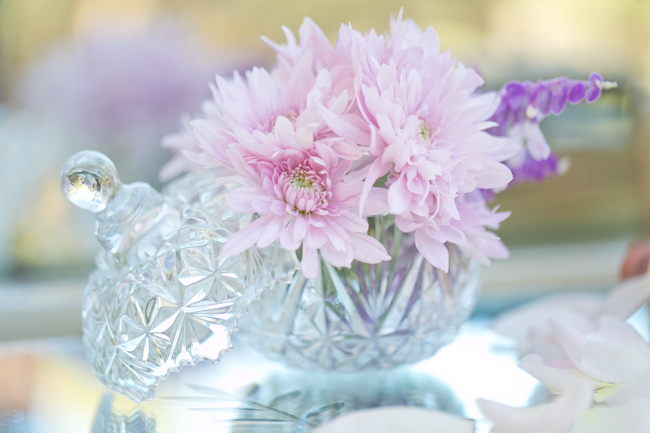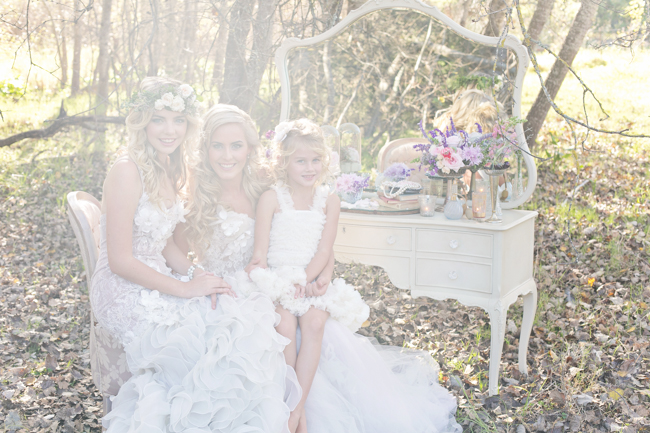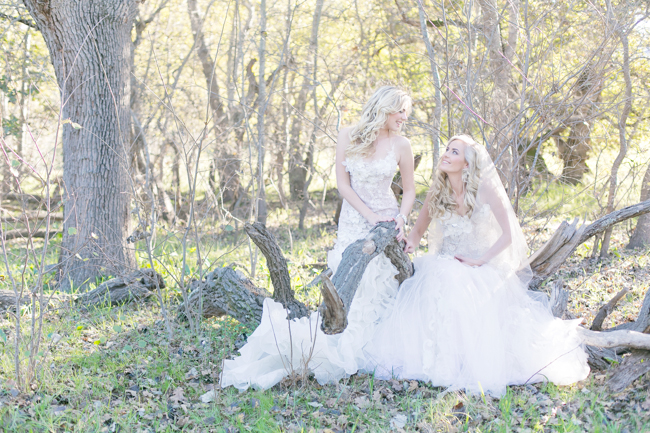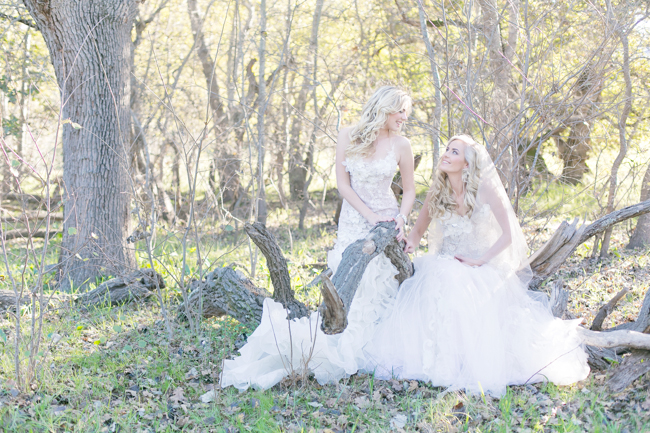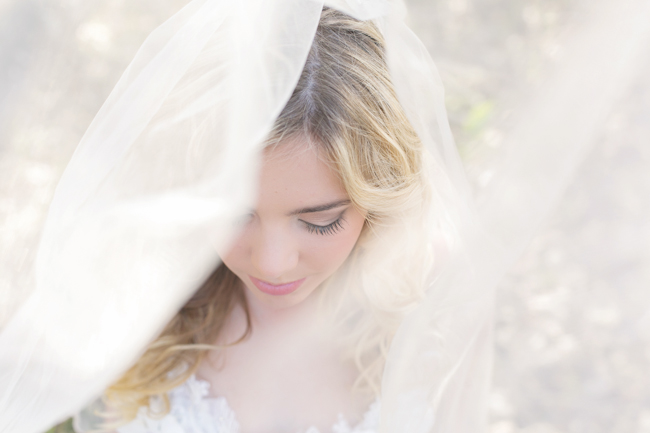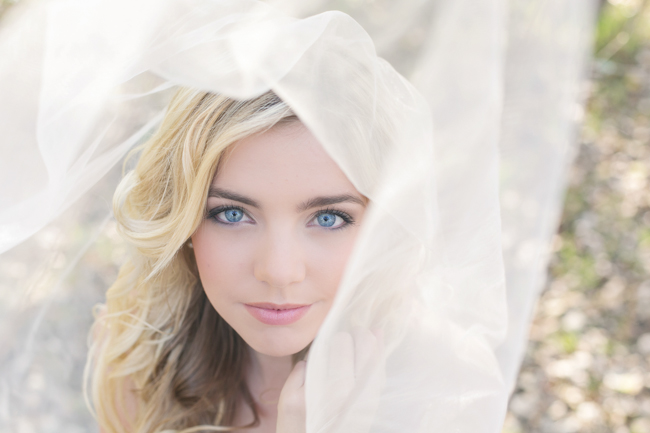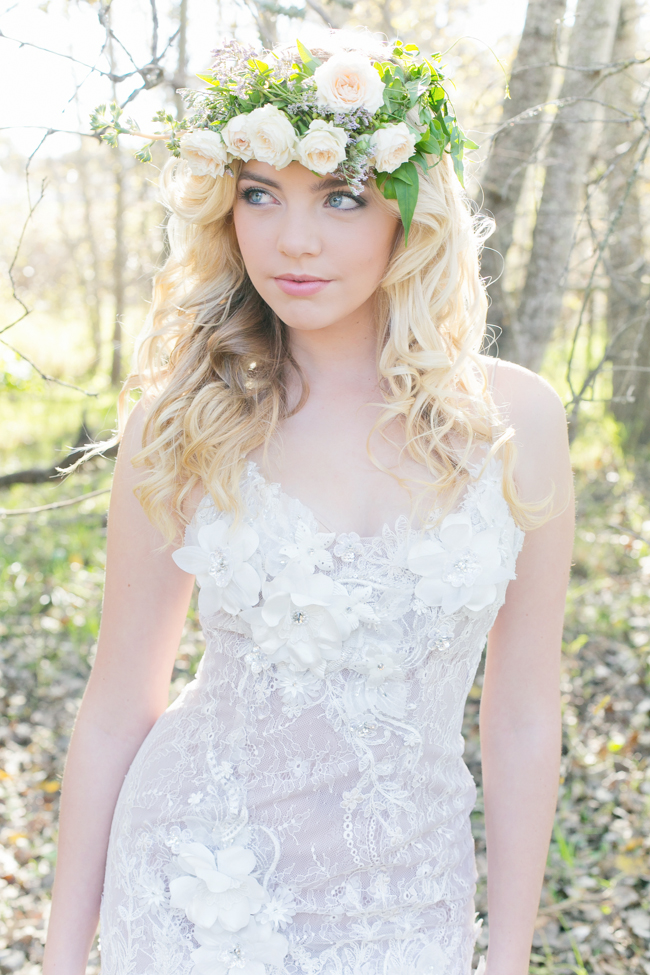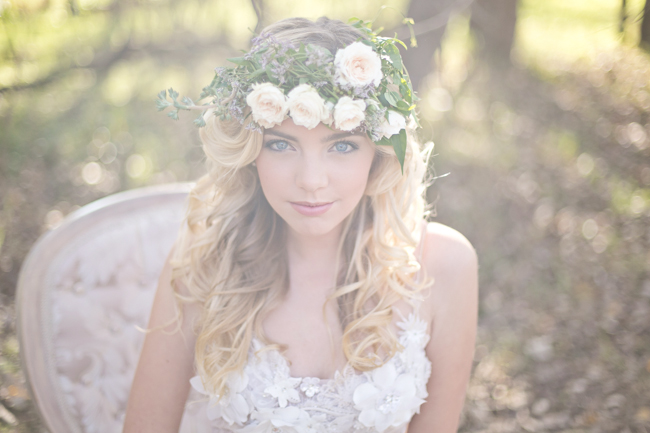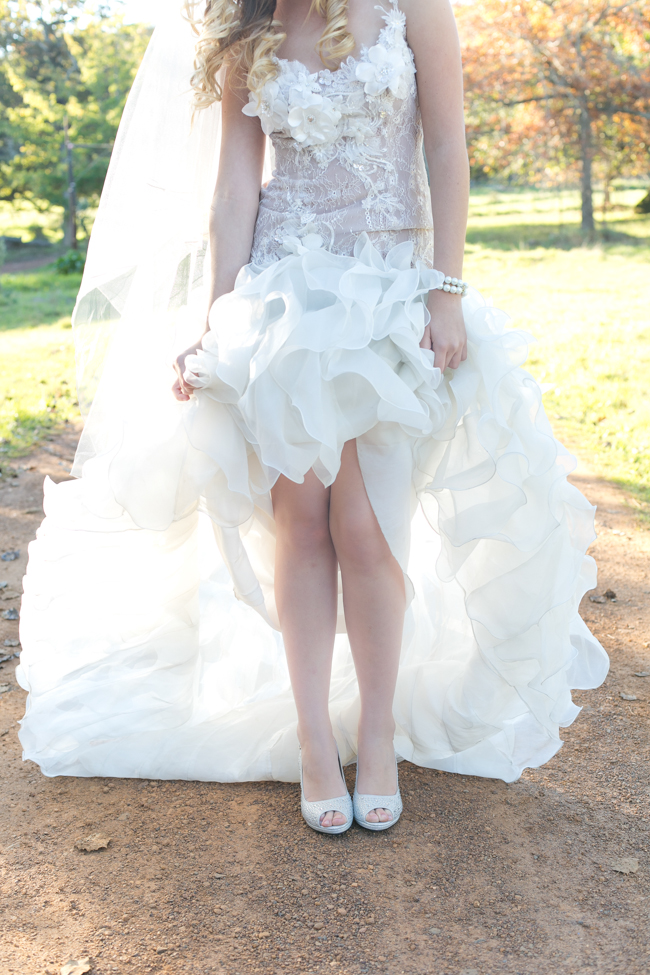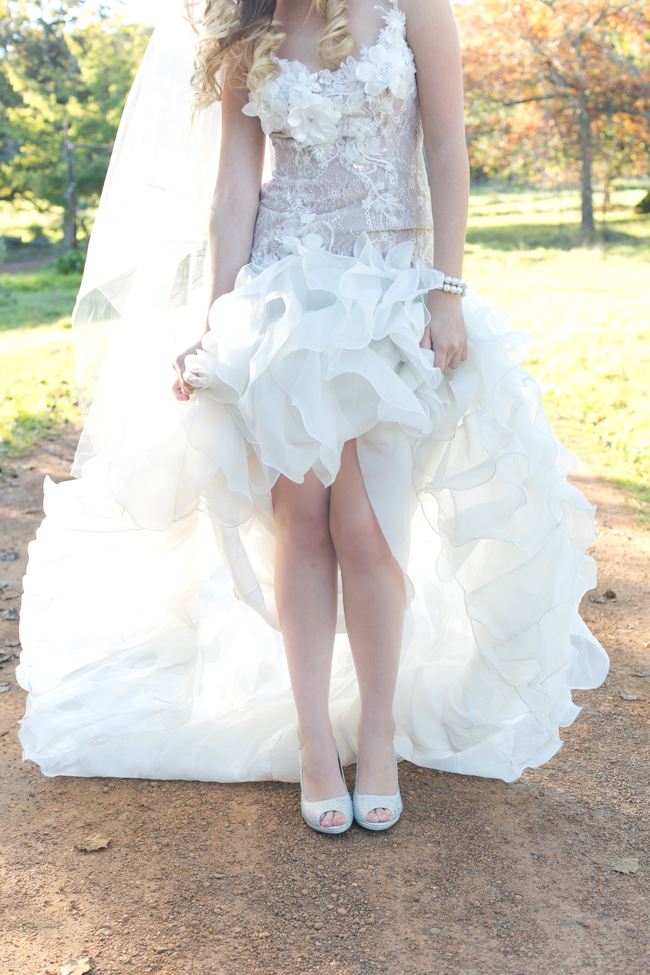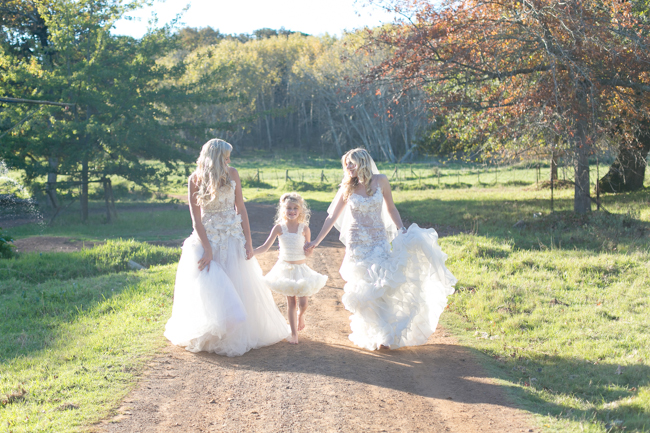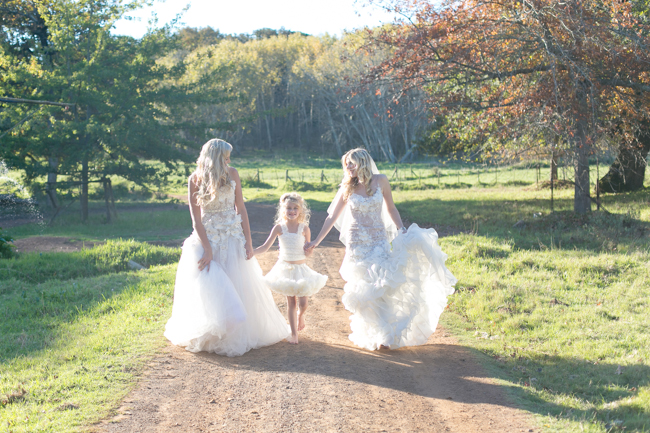 View the complete Anna Georgina collectin here, along with a behind-the-scenes interview with Kobus Dippenaar himself before you browse on over to find the perfect flower crown. If you're in love with the idea of getting married outdoors, you're going to love all of these forest wedding ideas too!
♥♥♥ CREDITS ♥♥♥
Photography: Veronique Mills Photography |Hair & Make-up : Karenza Maskell | Wedding Dresses : Anna Georgine by Kobus Dippenaar | Flowers and Decor : Blomlief | Dressing Table : Poppi se shoppi | Hair Accesories : Bijoux Jewelery | Videography : Creative Loock | Assistant Photographer : Simone Neethling