Bridal Jewelry Style and Sophistication ♥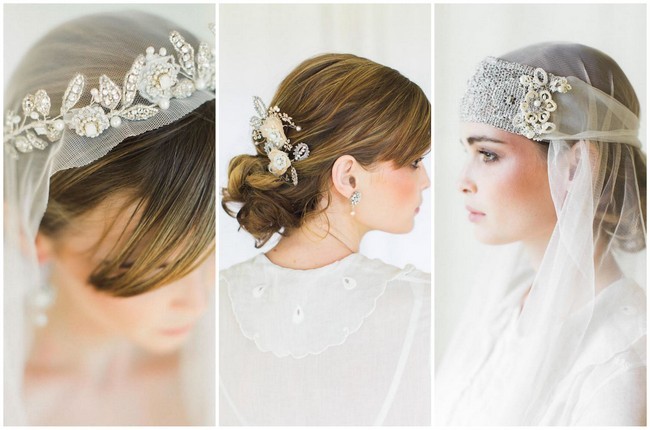 We start off the year by sharing Edera's magnificent Aquarelle bridal accessory collection. The look book was photographed on a lovely late summer day by Ashley Largesse, whose beautiful light-filled photography captured the spirit of the collection. The collection takes its name from the French word "aquarelle", a type of painting created with transparent layers of watercolor. This technique was popular in the 1800s and early 1900s in France and England, especially for landscape painting.
"I love using color in my designs, and I wanted to translate the idea of transparent layers of pale hues into the pieces for this collection, working with a soft color palette of powder blue, apricot, blush pink, and sage green," shares designer Ivy Long, of Edera. "We wanted to capture the ethereal, dreamy feeling of watercolor paintings in the shoot. The fashion styling was heavily influenced by the Edwardian era and the light-filled room in which part of the shoot was photographed was inspired by an artist's studio."
All of the designs in the collection feature Edera's signature handcrafted lace motifs: "To recreate the dreamy effect of watercolor washes, I hand-painted luxurious silk organza to create layered petals of delicate flowers on several of the designs." A floral motif runs throughout the collection and many of the pieces are embellished with dainty wired sprigs, referencing the landscape as inspiration. "Vintage crystals in an ethereal white opal color, as well as semiprecious stones and freshwater pearls, introduce small touches of colors throughout the collection."
All Souls Interfaith Gathering, a wedding venue in Shelburne, VT, provided the stunning range of backdrops, from a light-filled studio to a landscape of green mountains, rolling meadows, and a view of Lake Champlain. "Again to reference the watercolor theme, I created a hand-painted scroll inspired by the colors of the collection. " The jewelry and accessories were paired with a gorgeous gown from Celia Grace  and a vintage cotton tea dress from the early 1900s from Ceci Leibovitz , both evocative of the Edwardian era. A loose chignon hair style by Finishing Touch , a romantic makeup look by Jennifer Perellie Makeup , a tea-dyed veil also from Ceci Leibovitz Millinery , and beautiful t-strap shoes from Bella Belle Shoes  completed the vintage look.
Edera Couture's Lace Bridal Jewelry & Accessories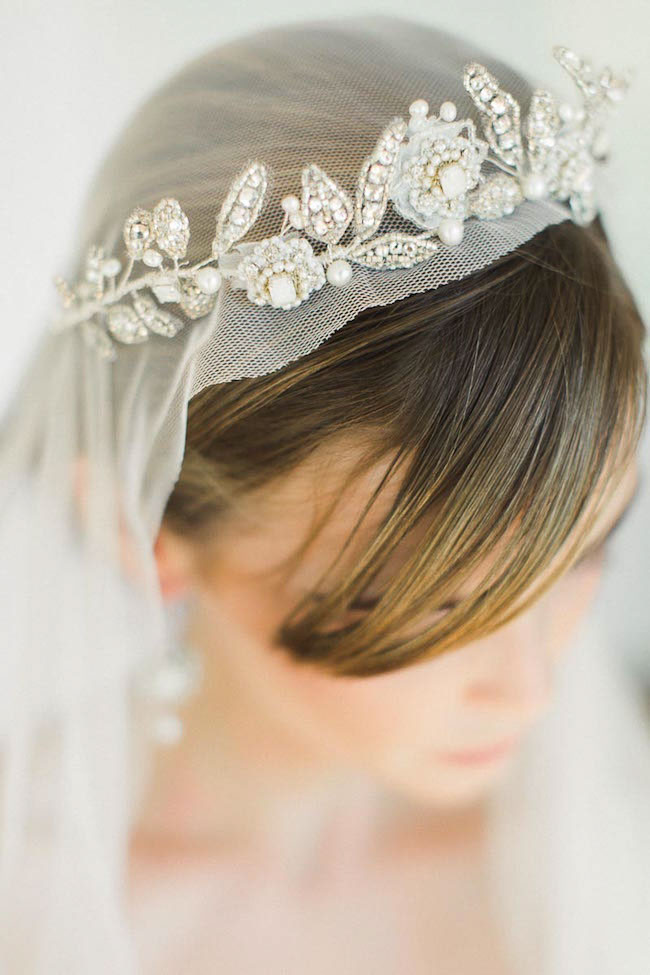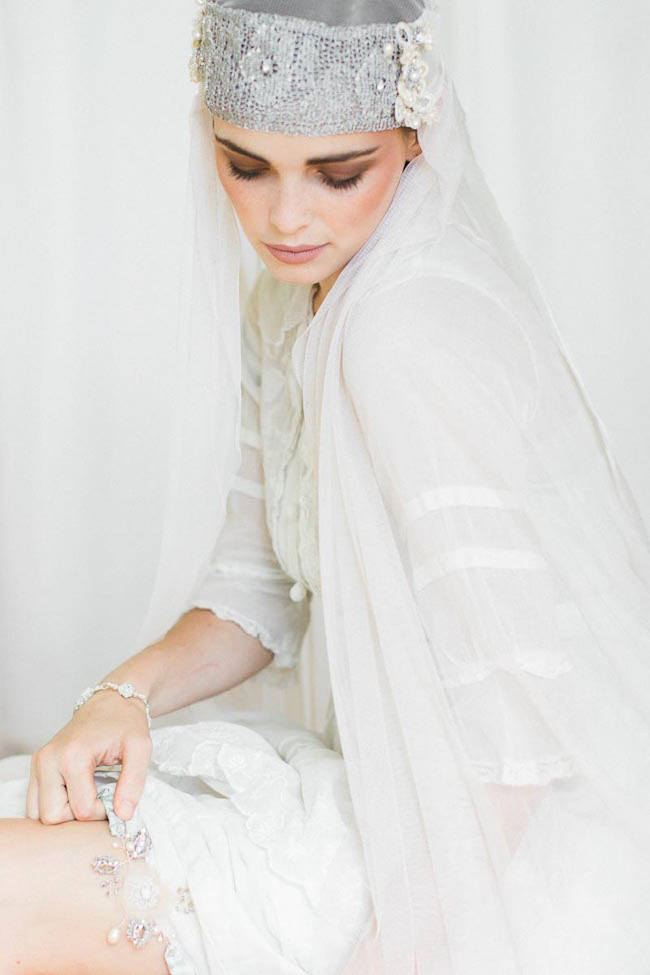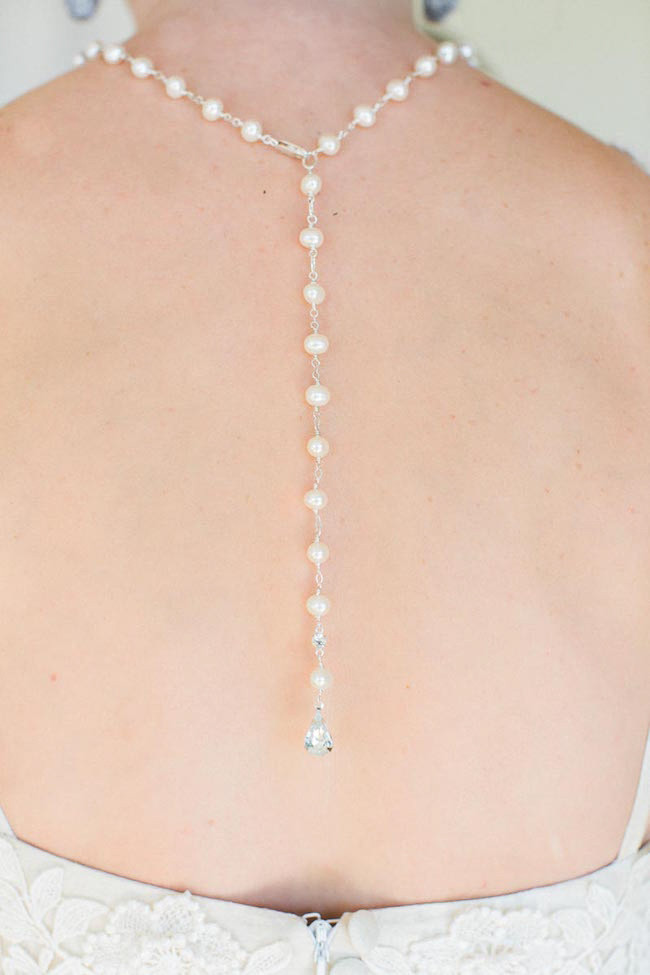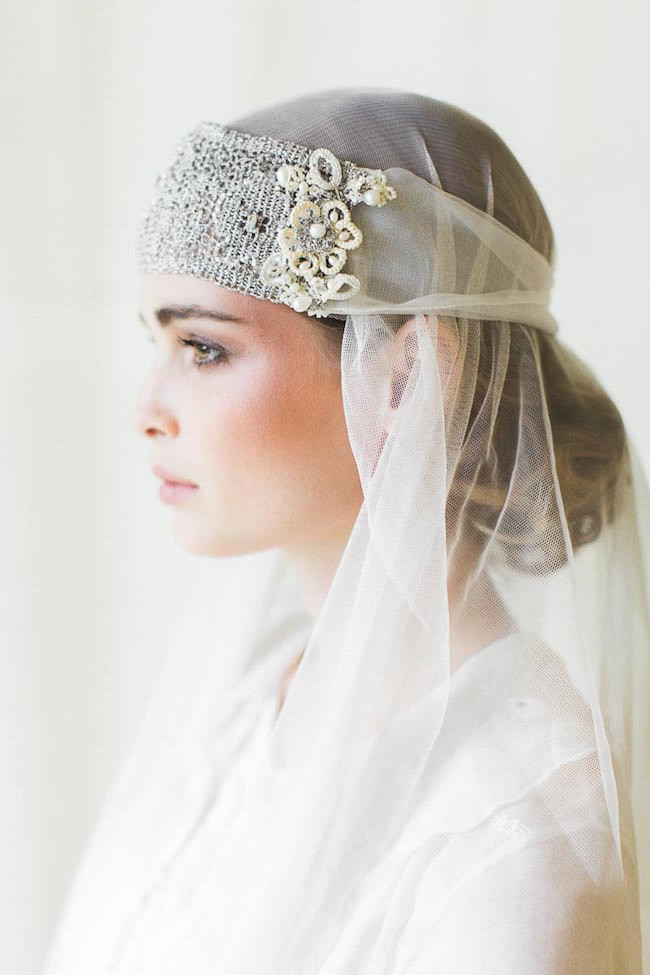 View Edera's Boho Woodland Goddess collection here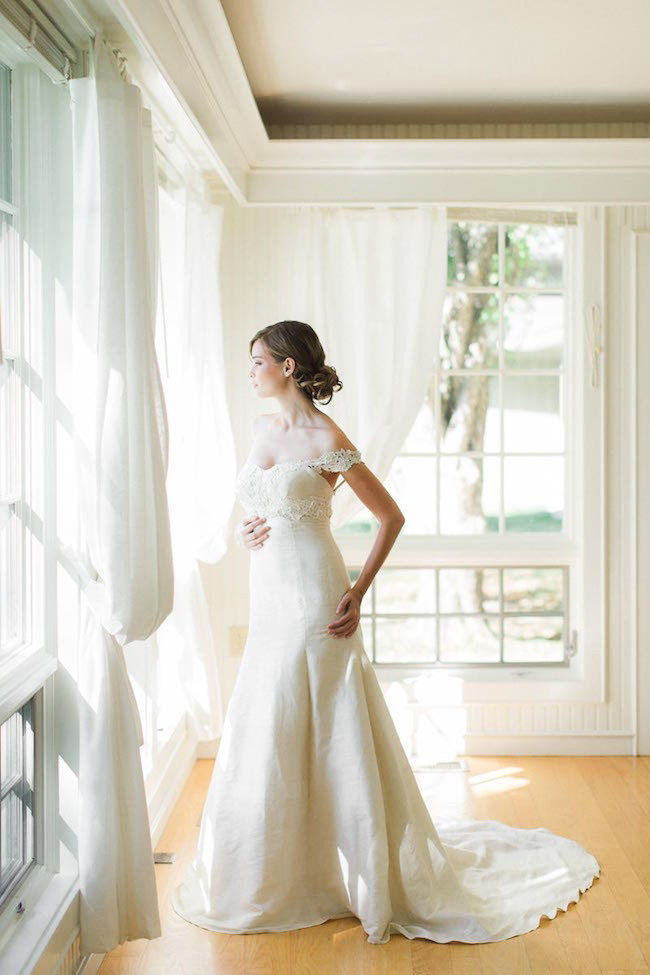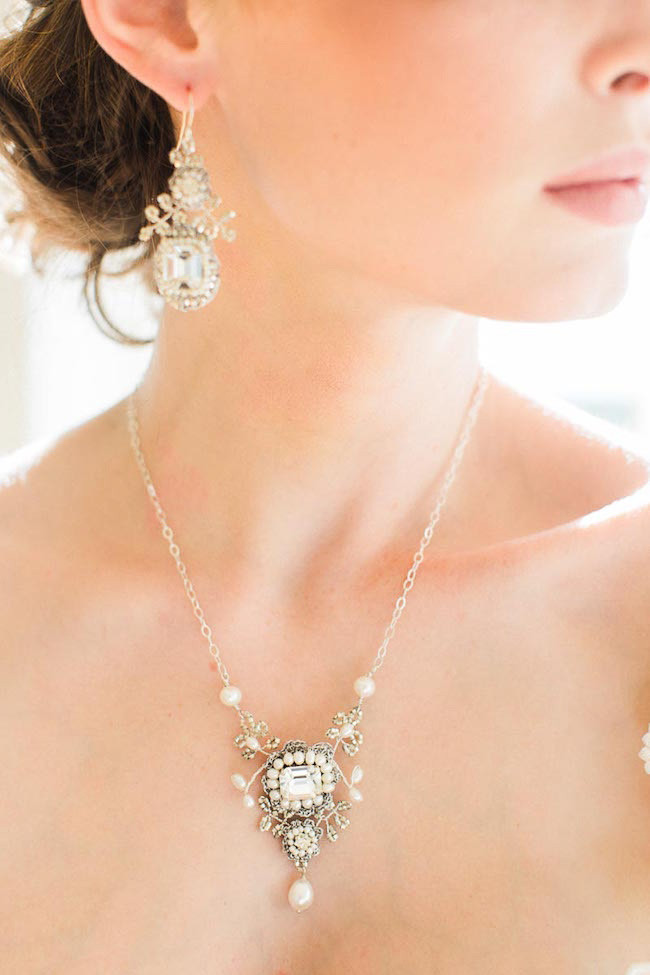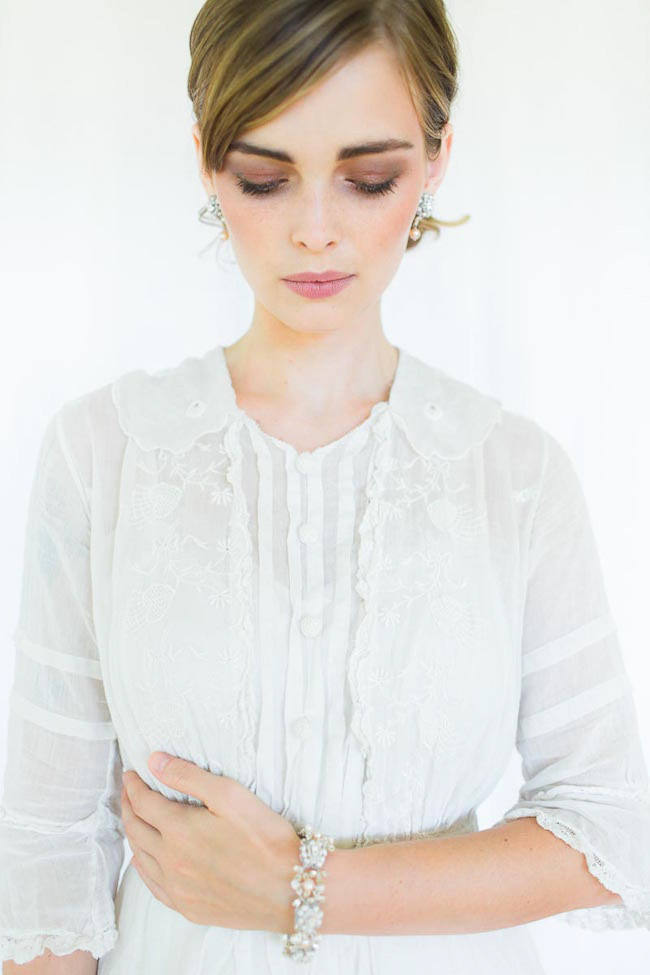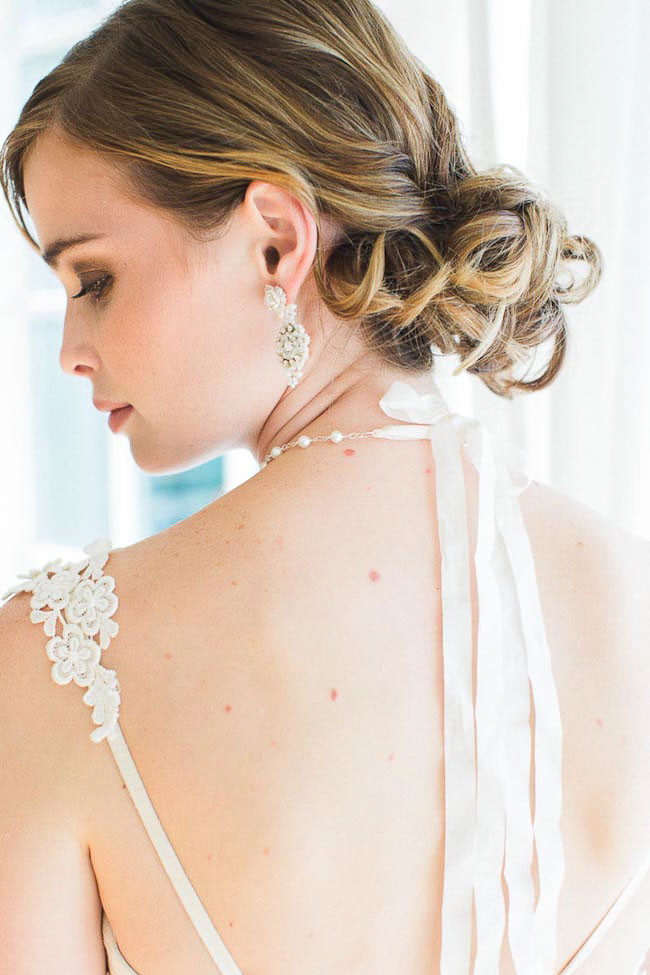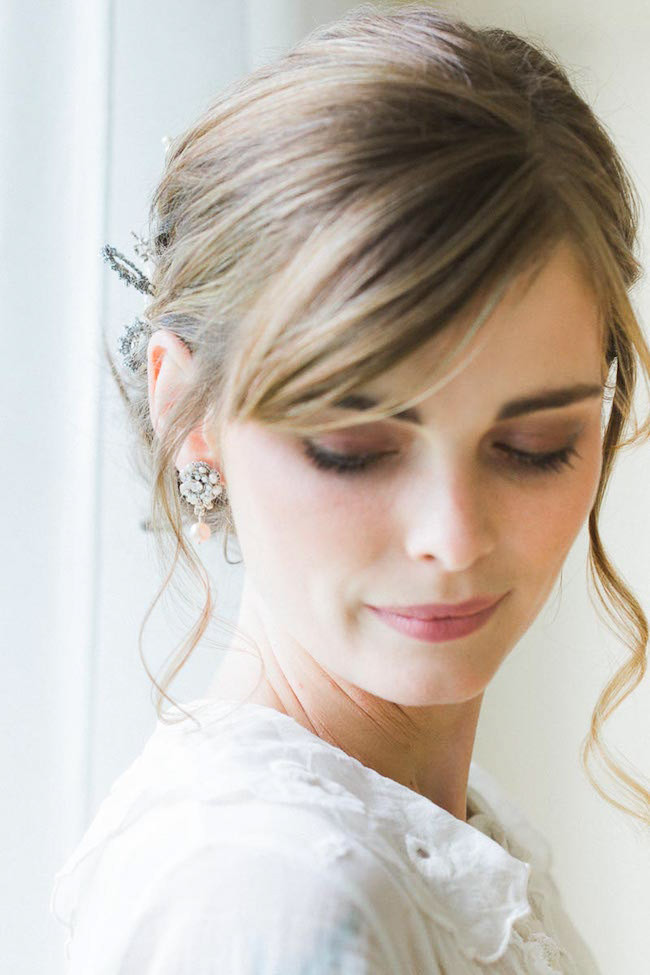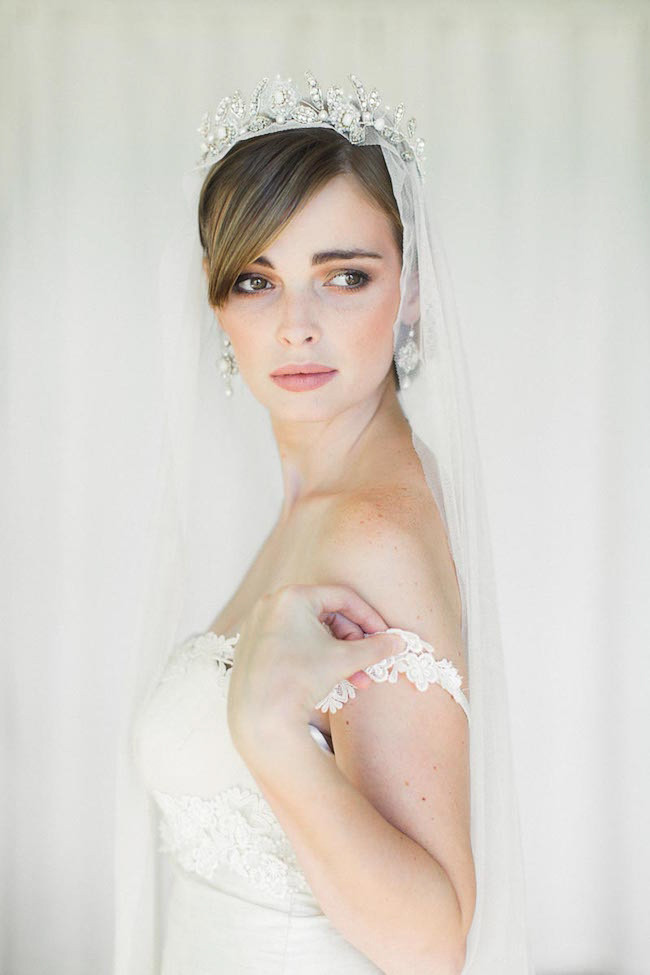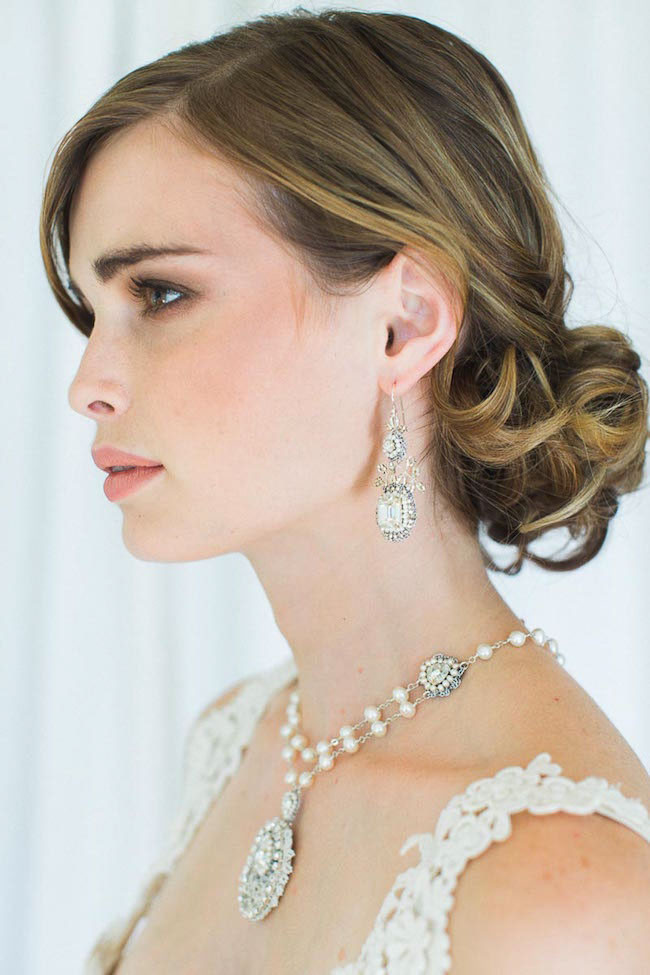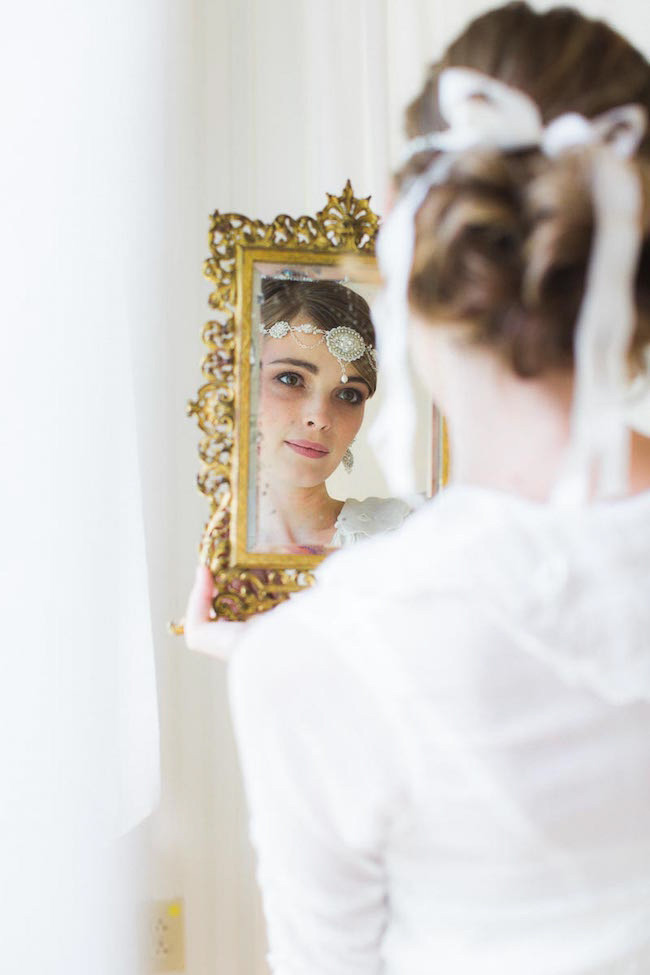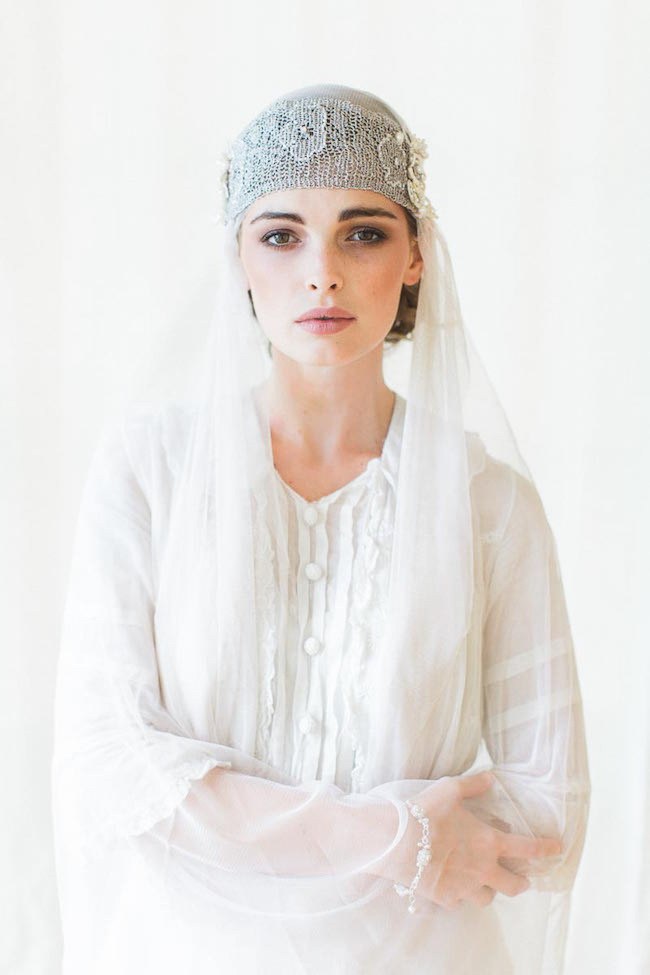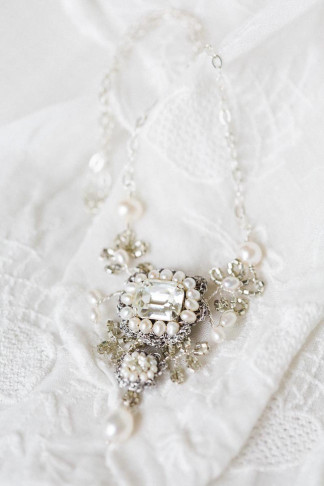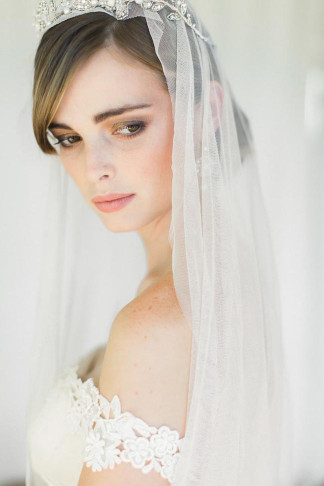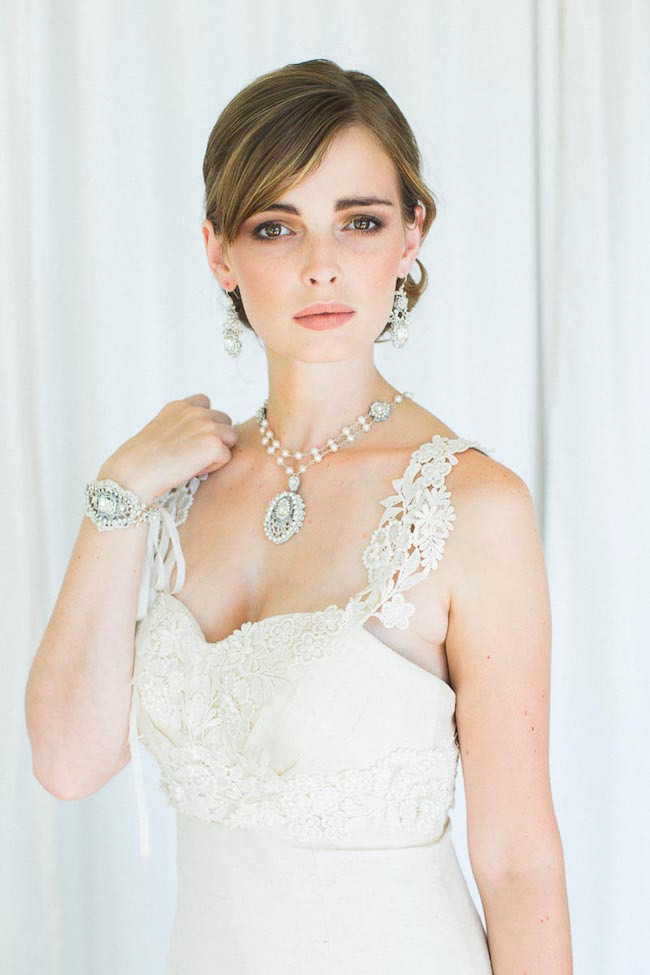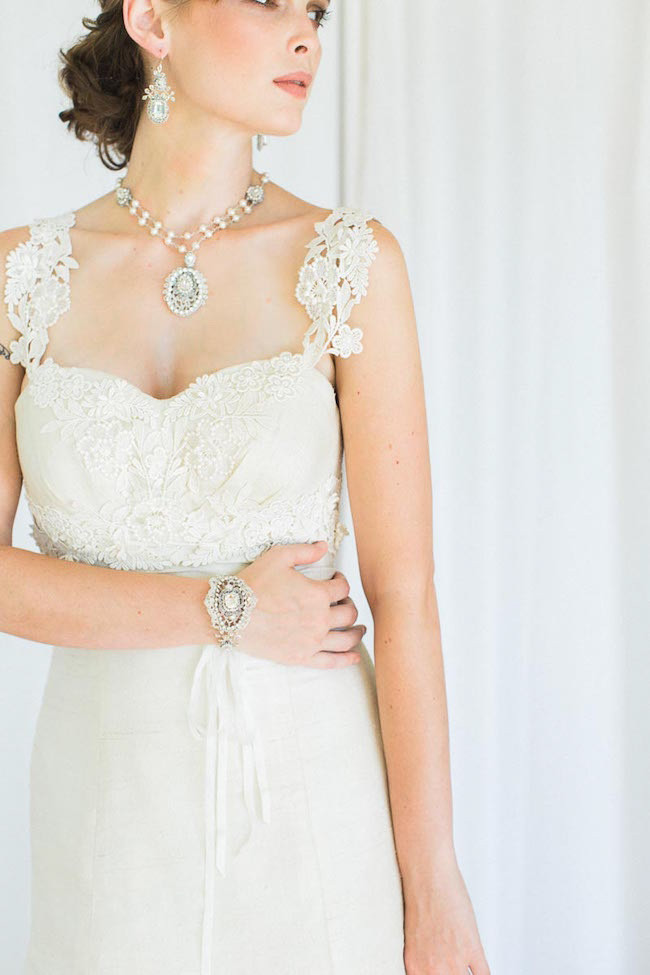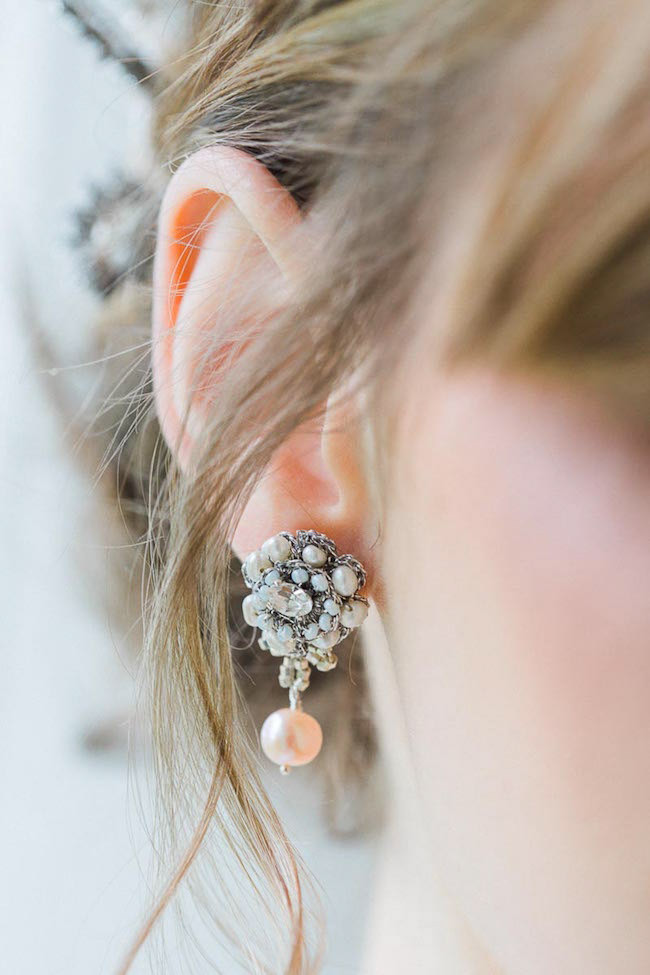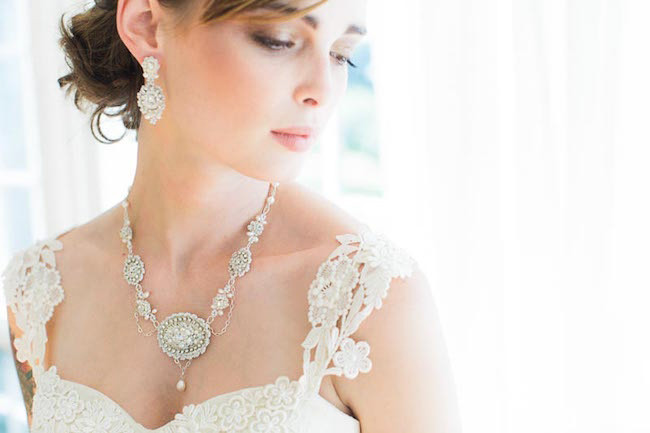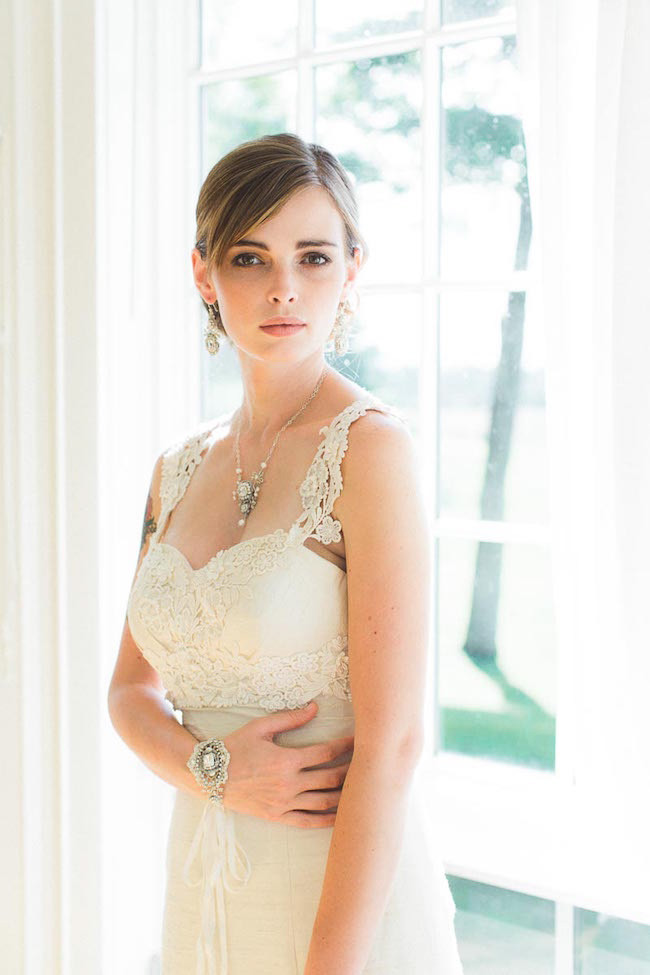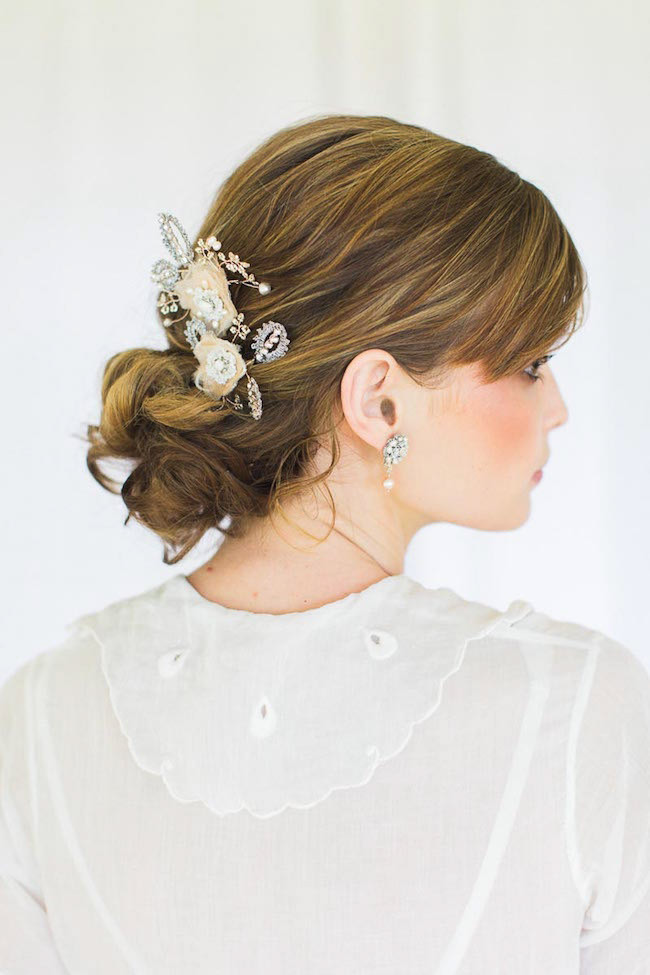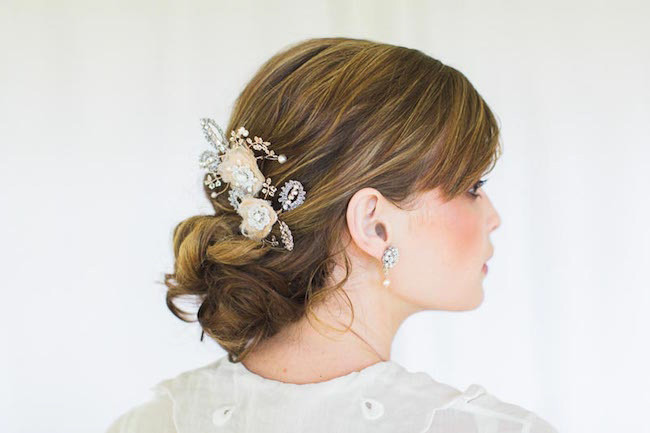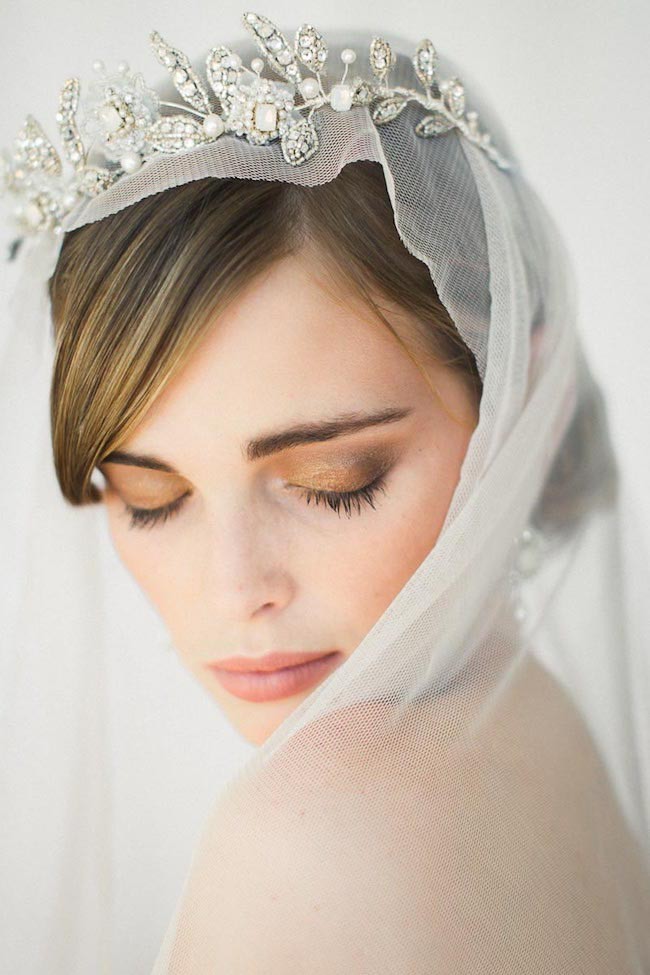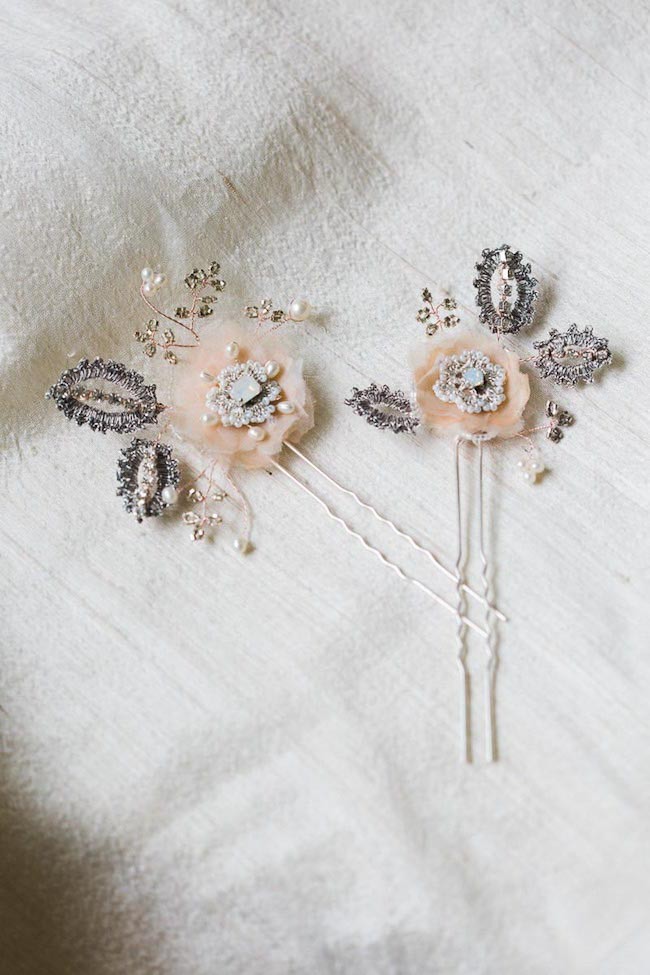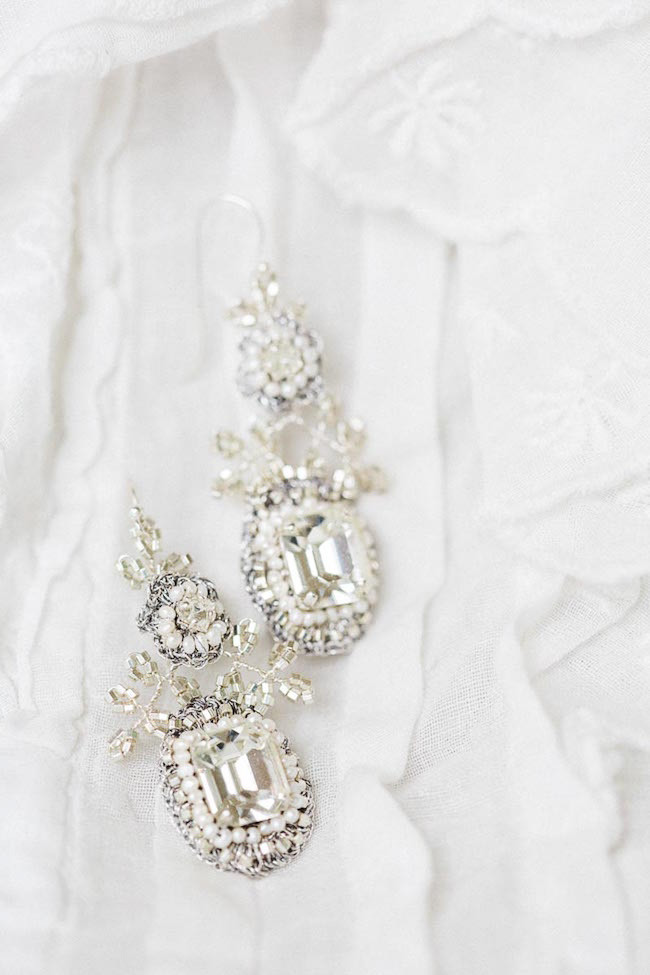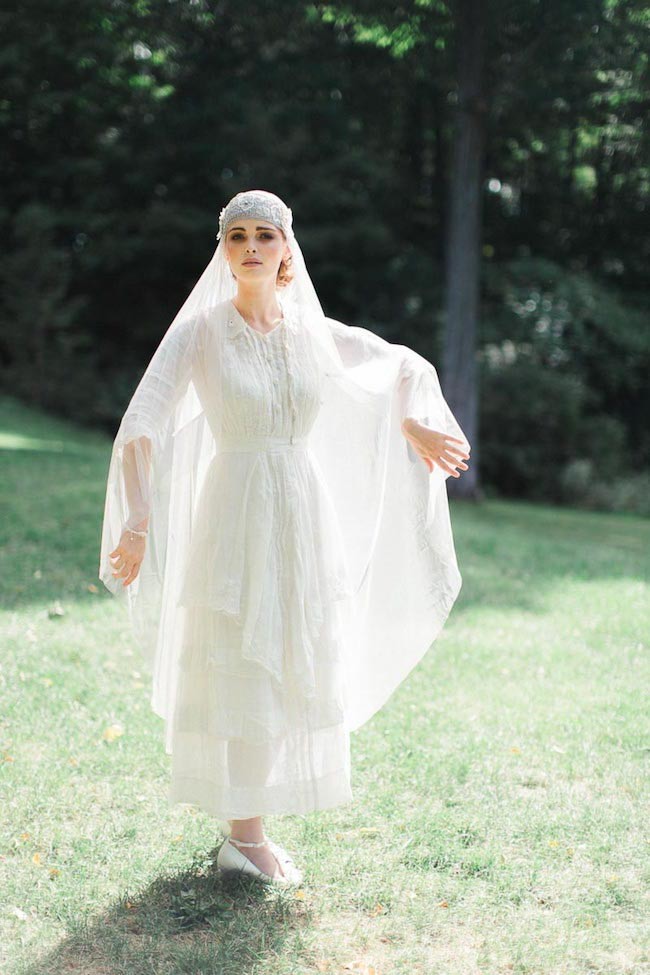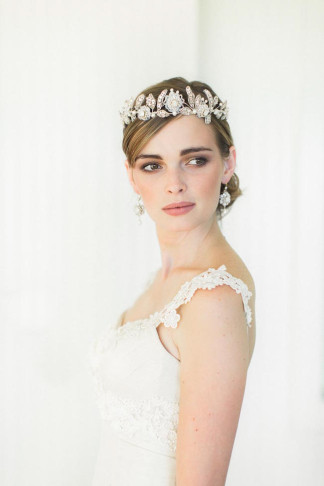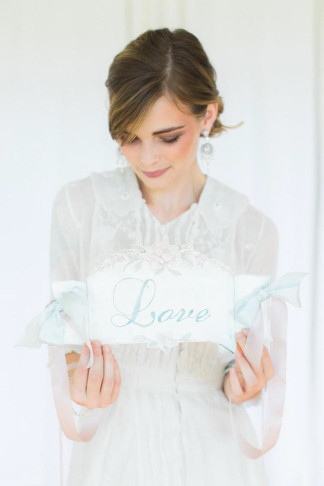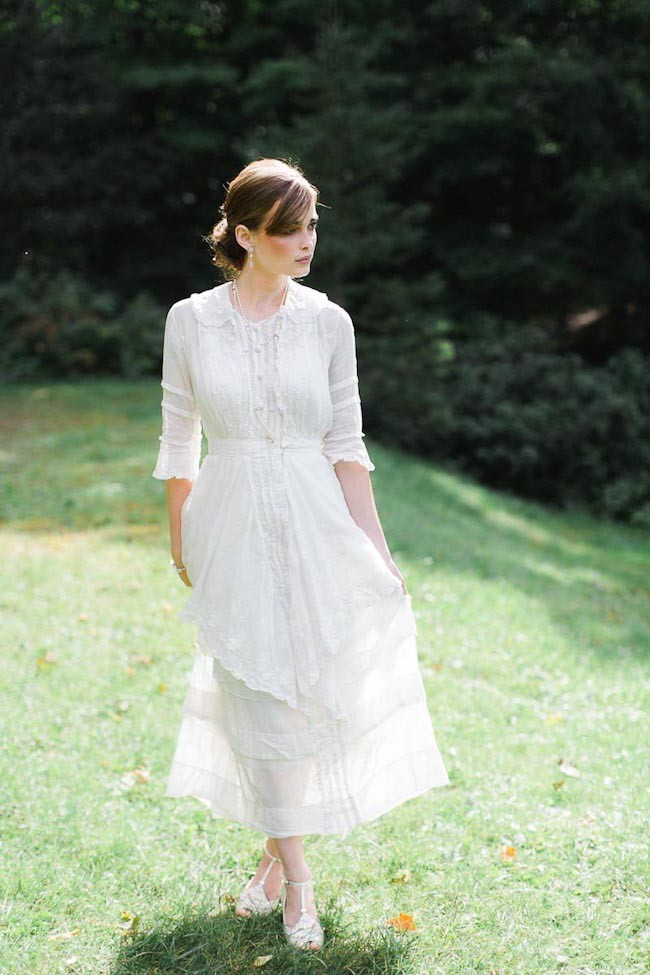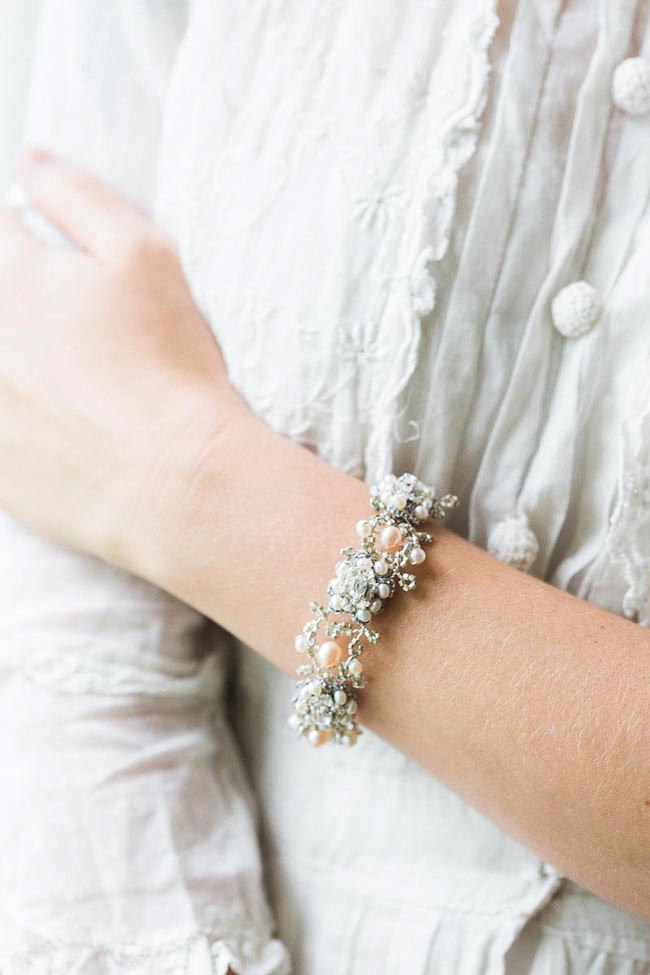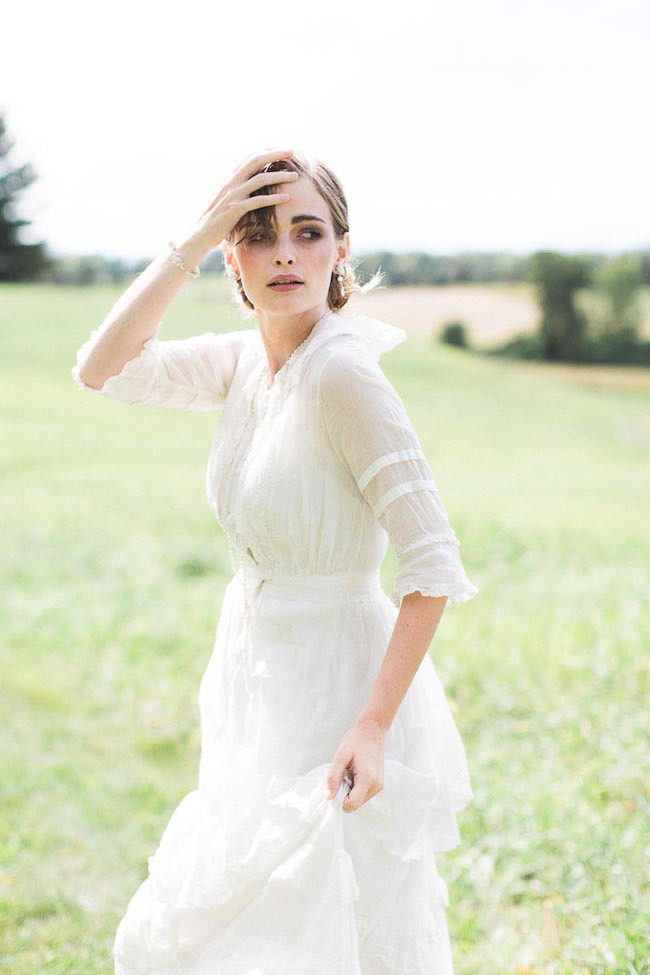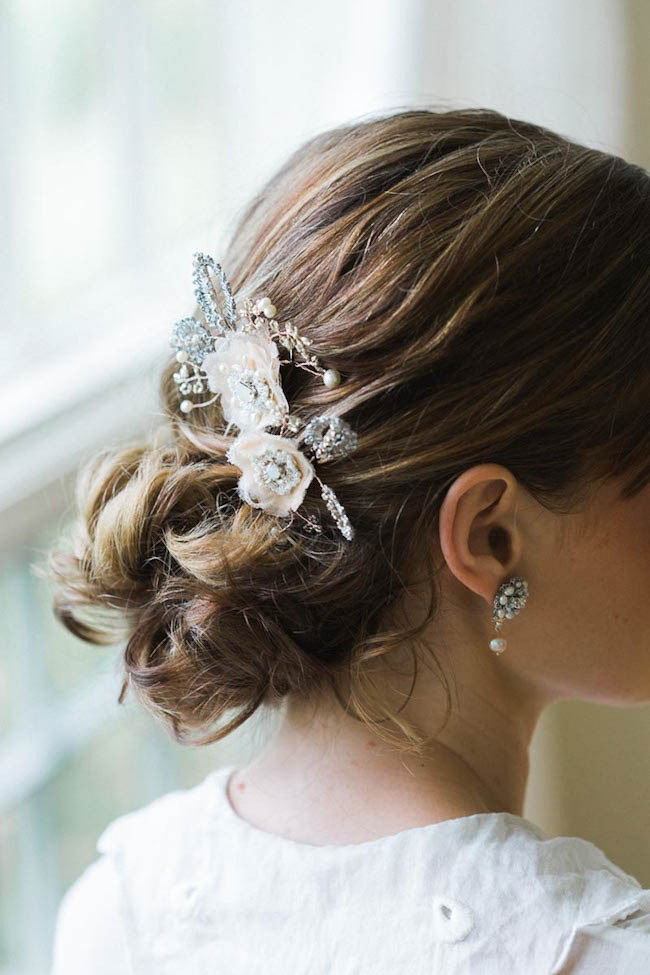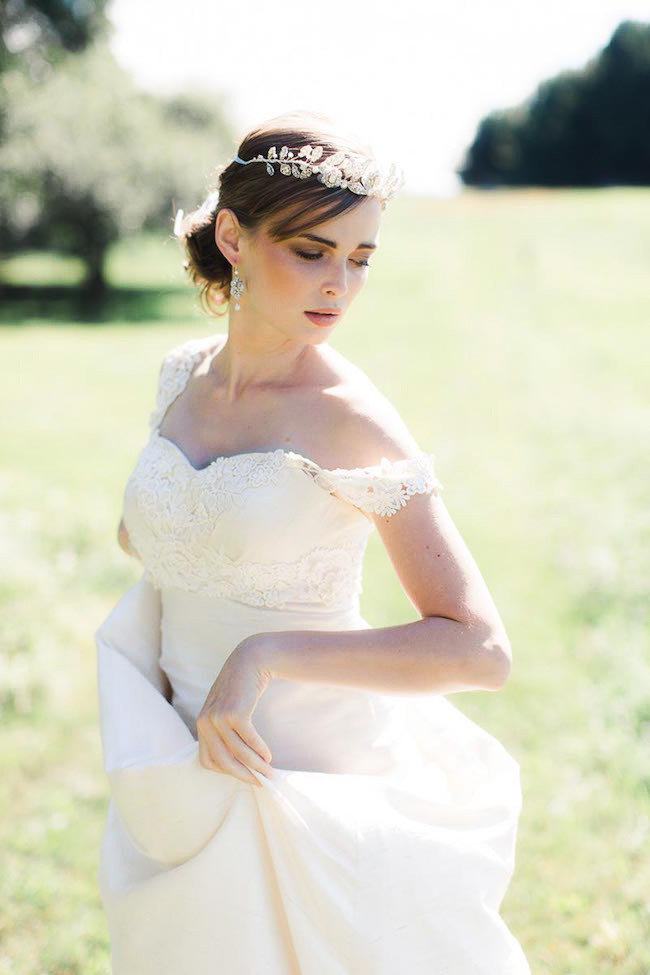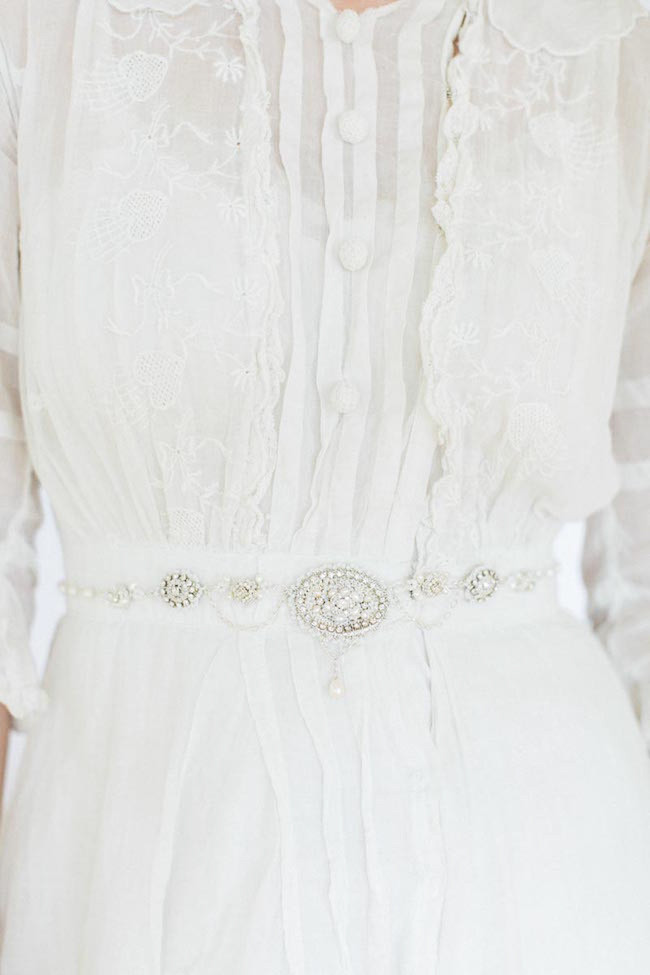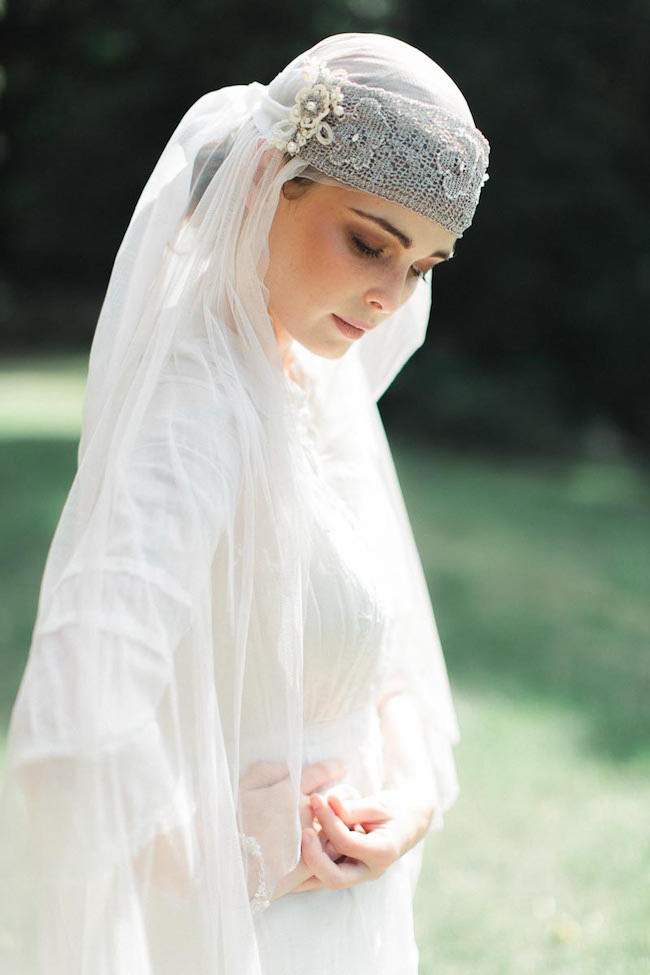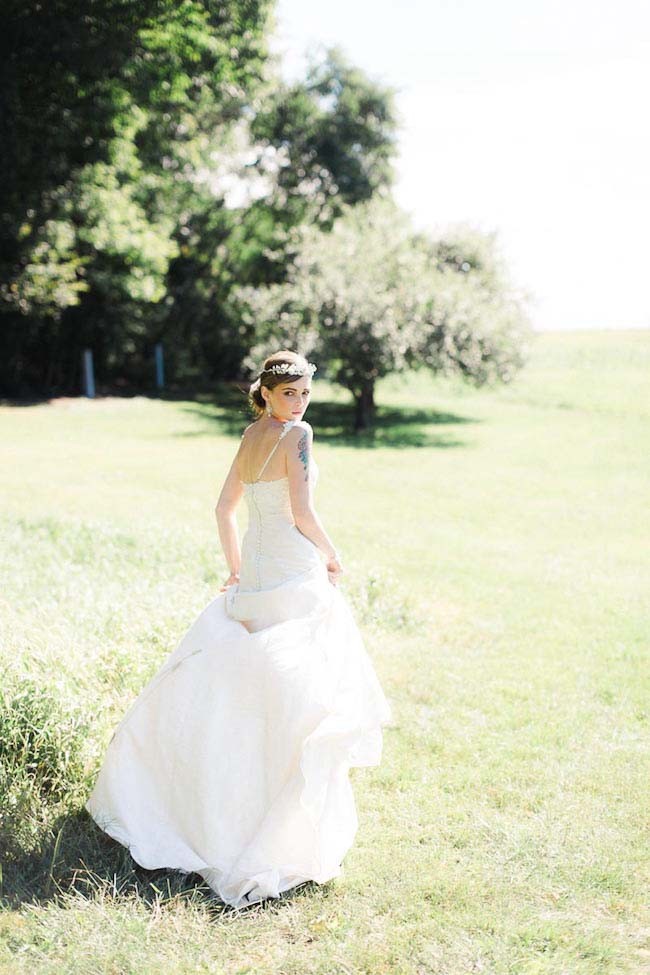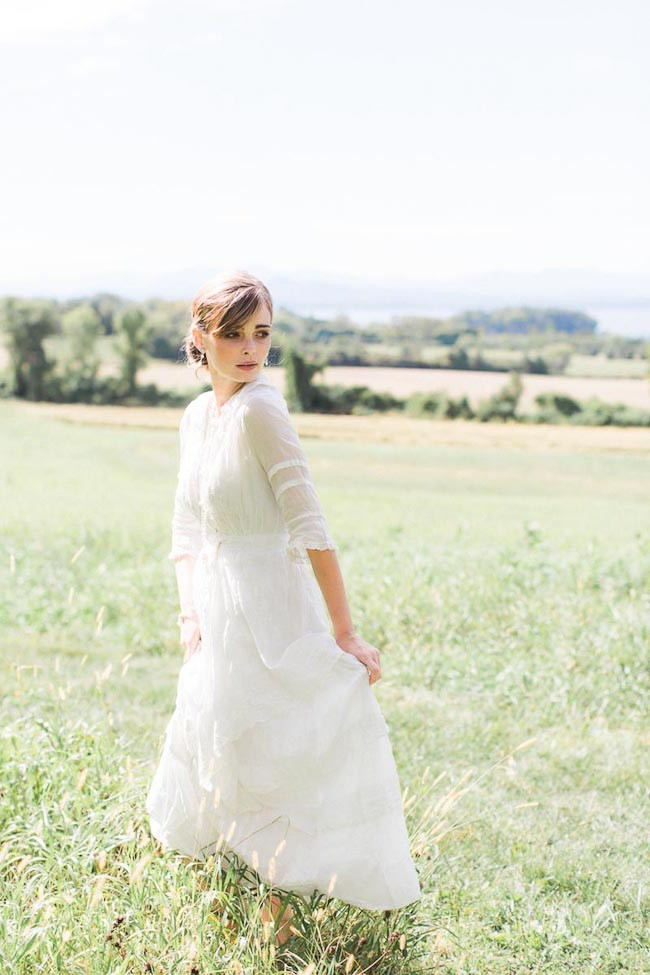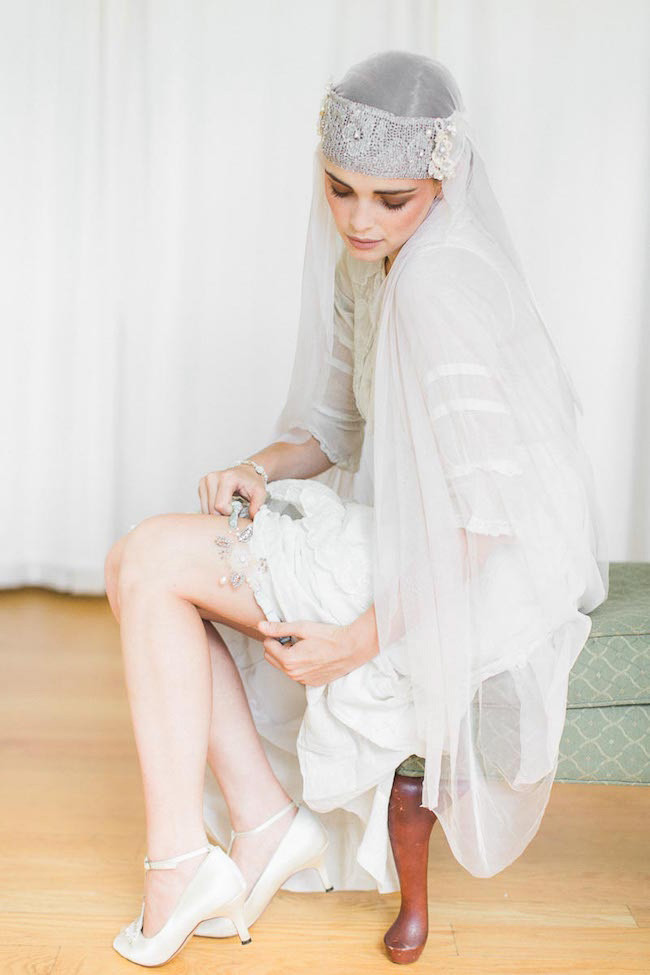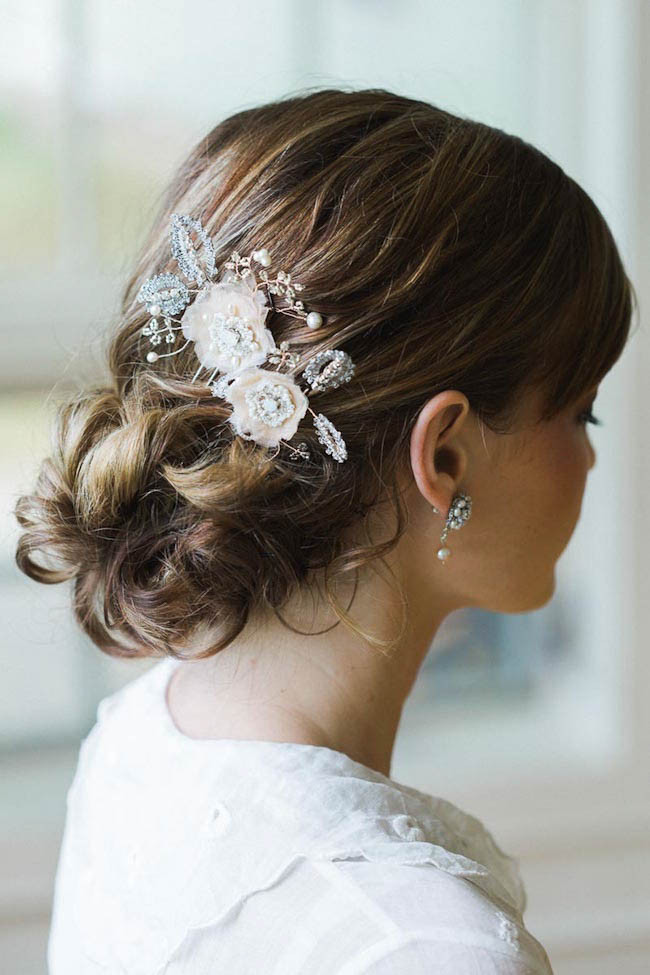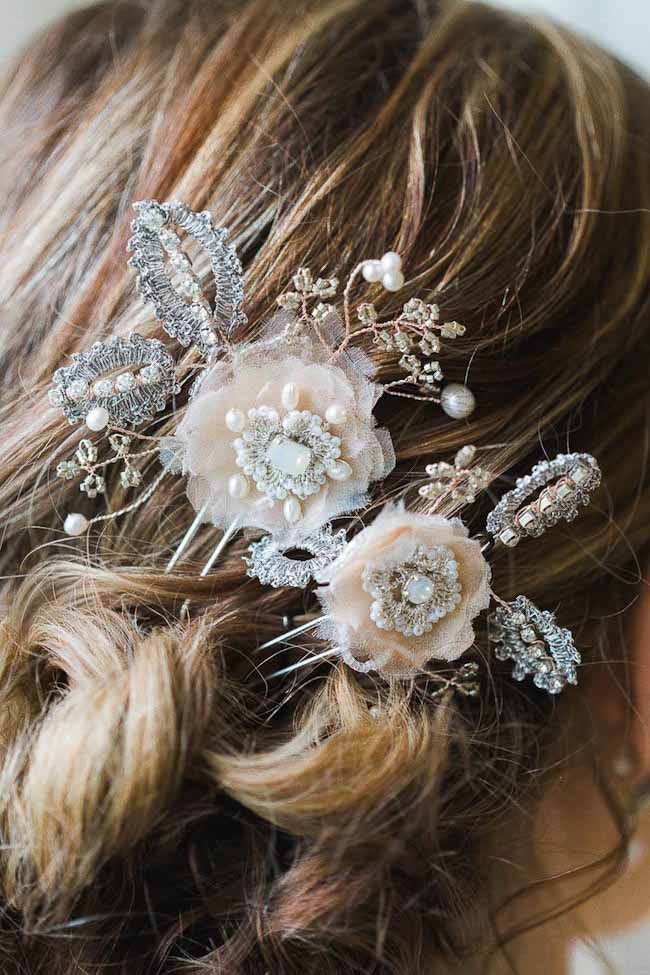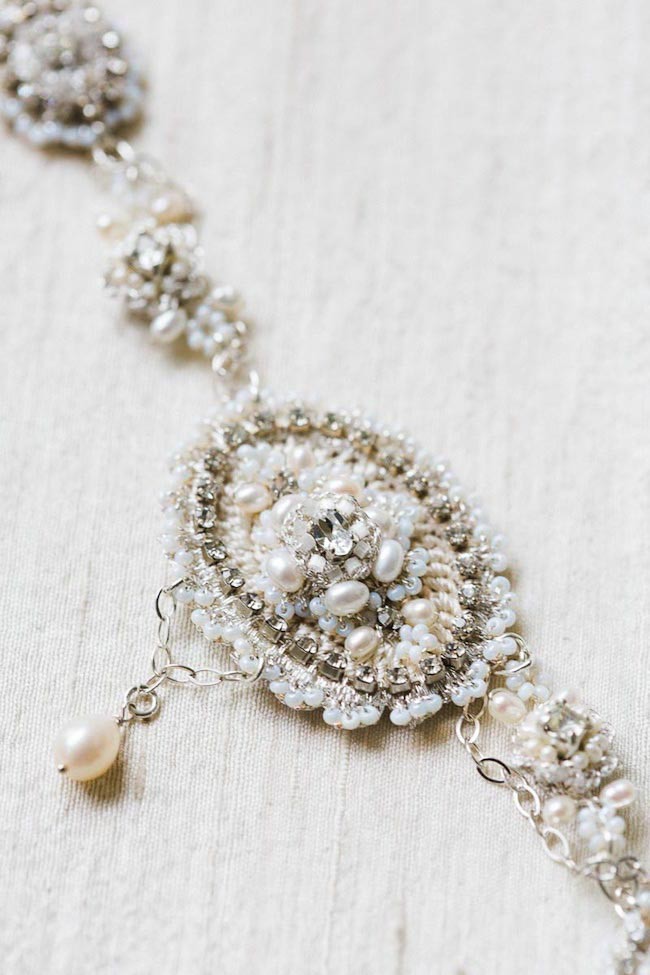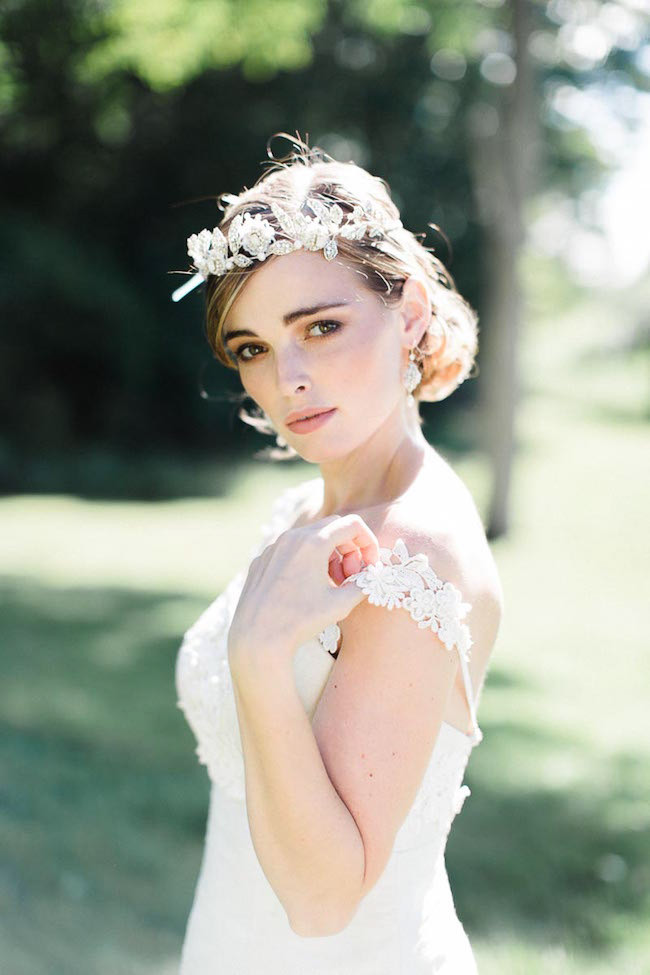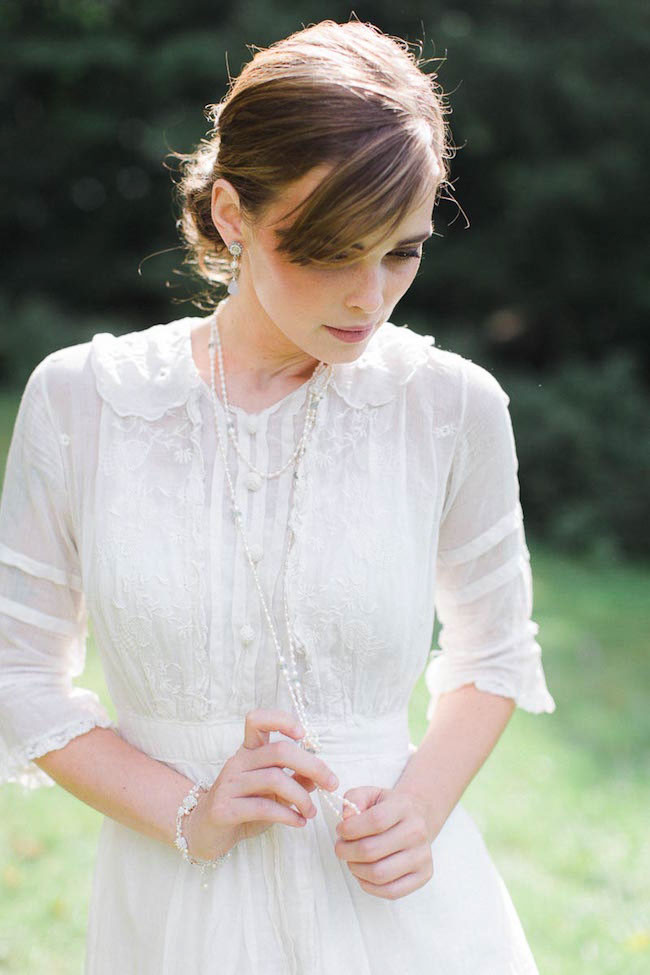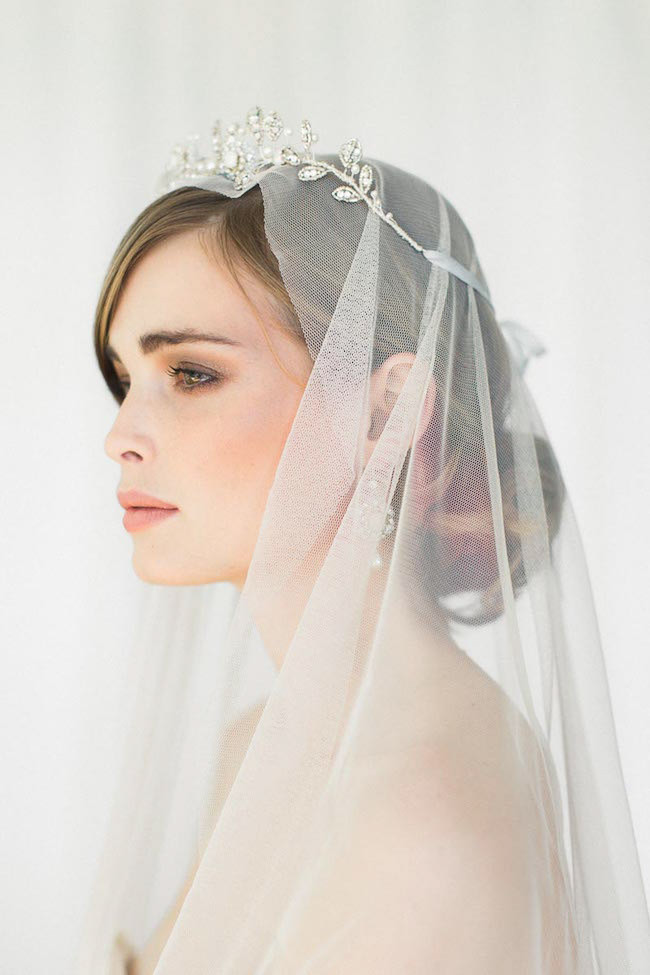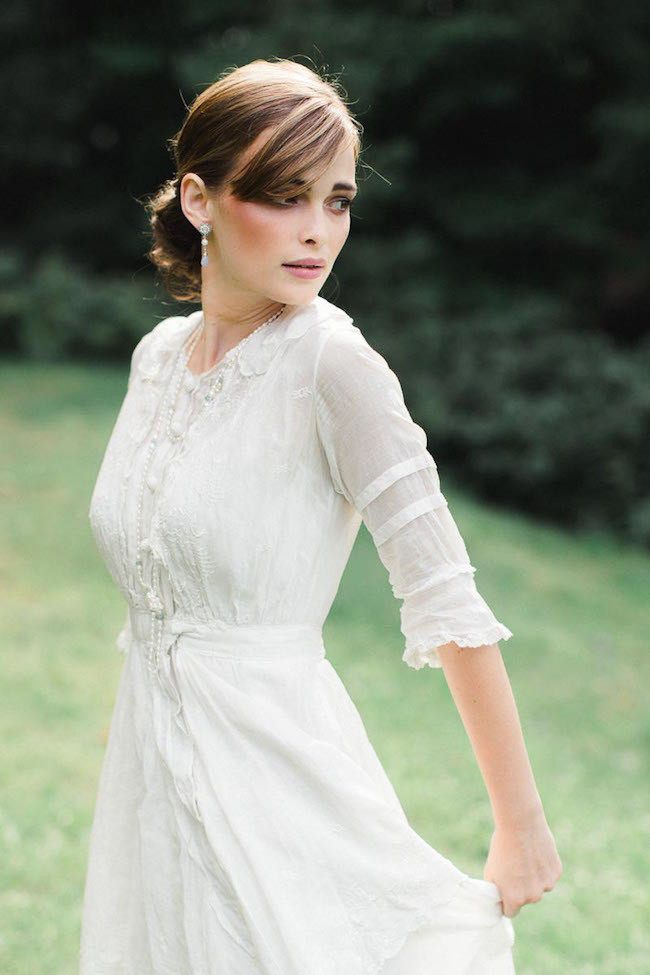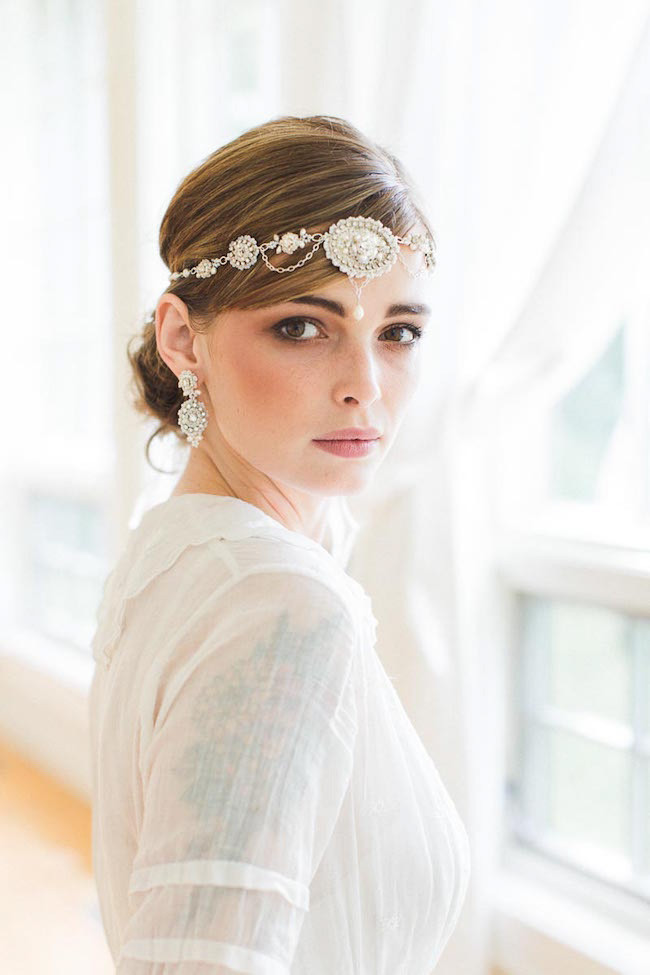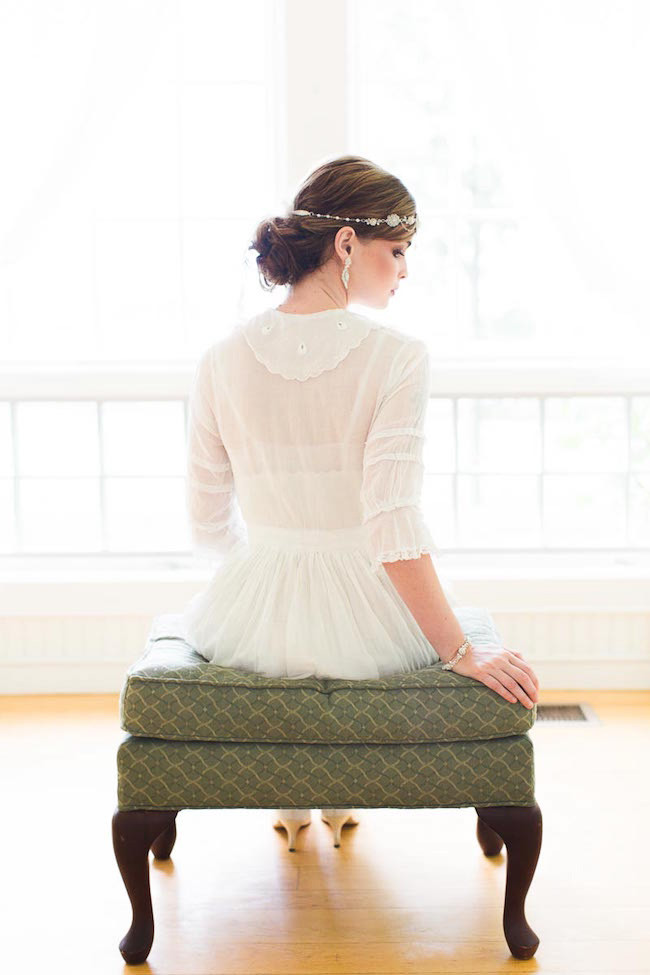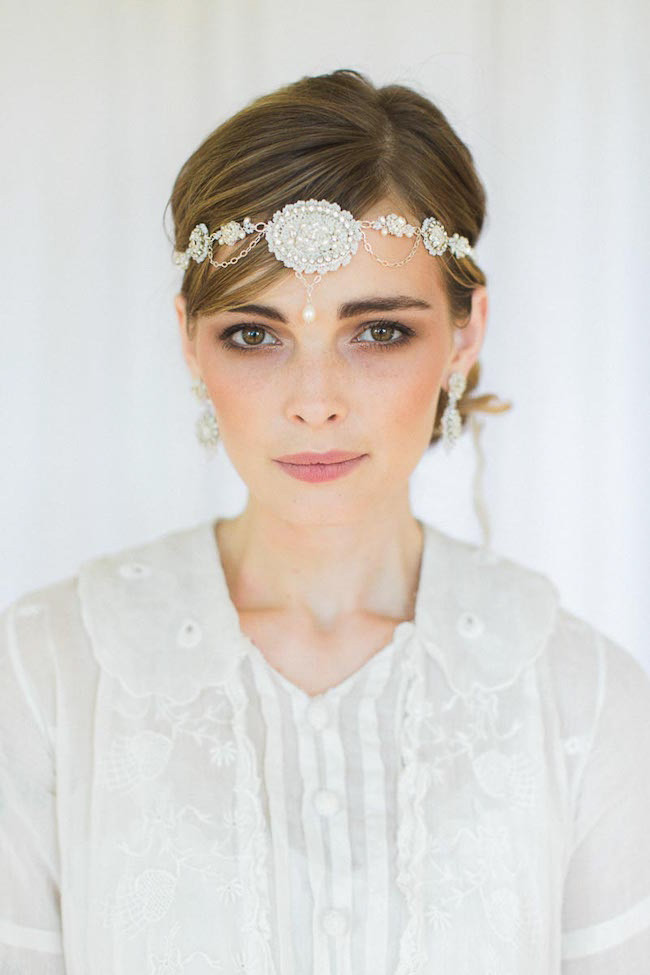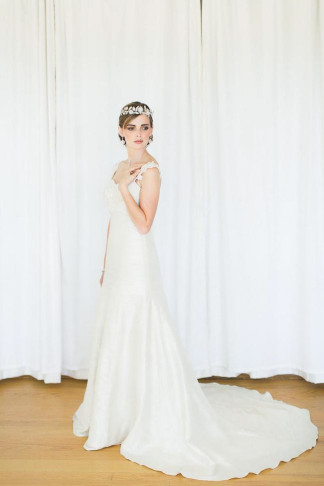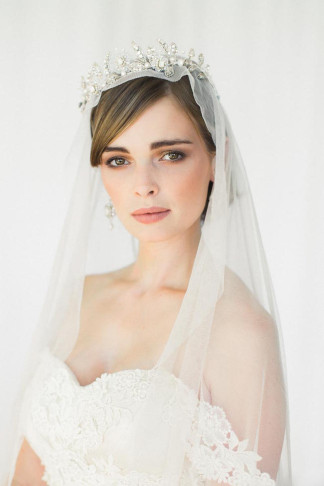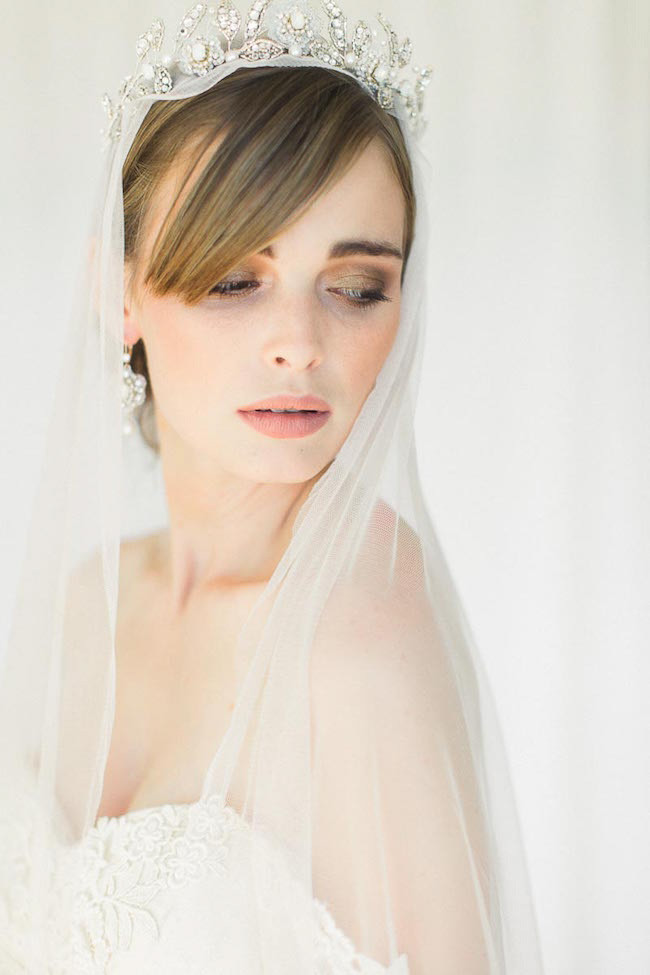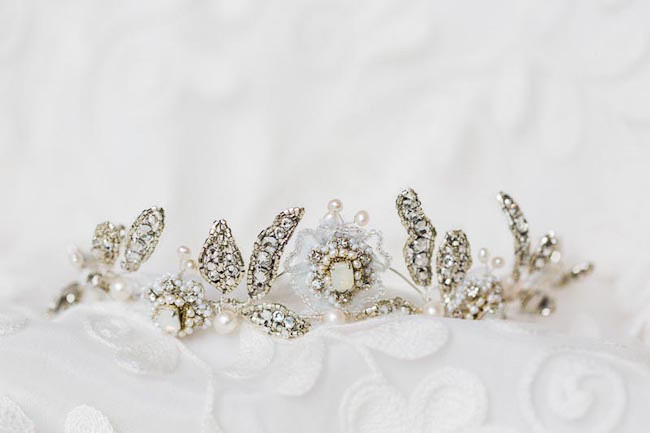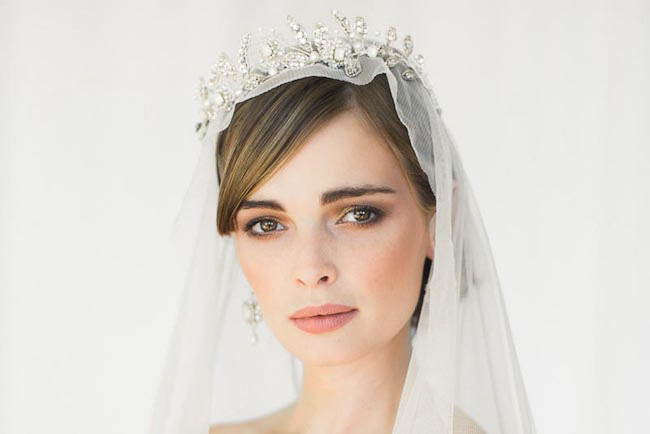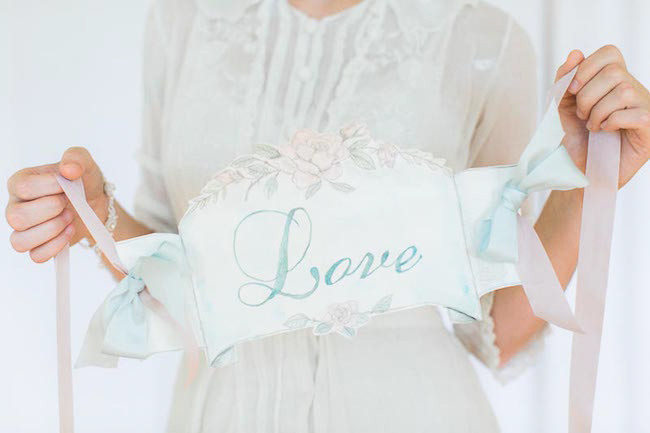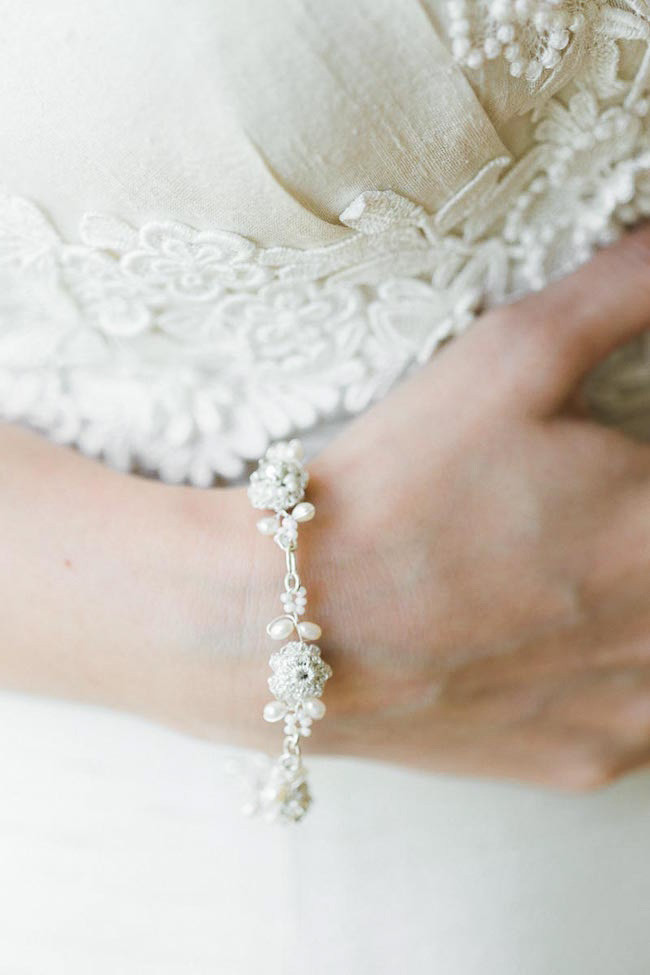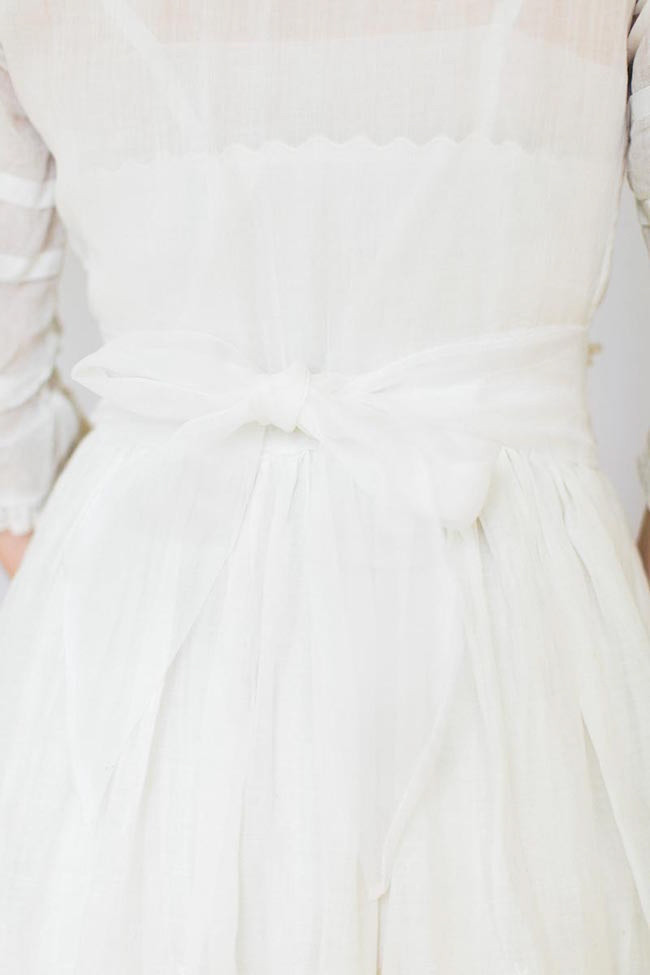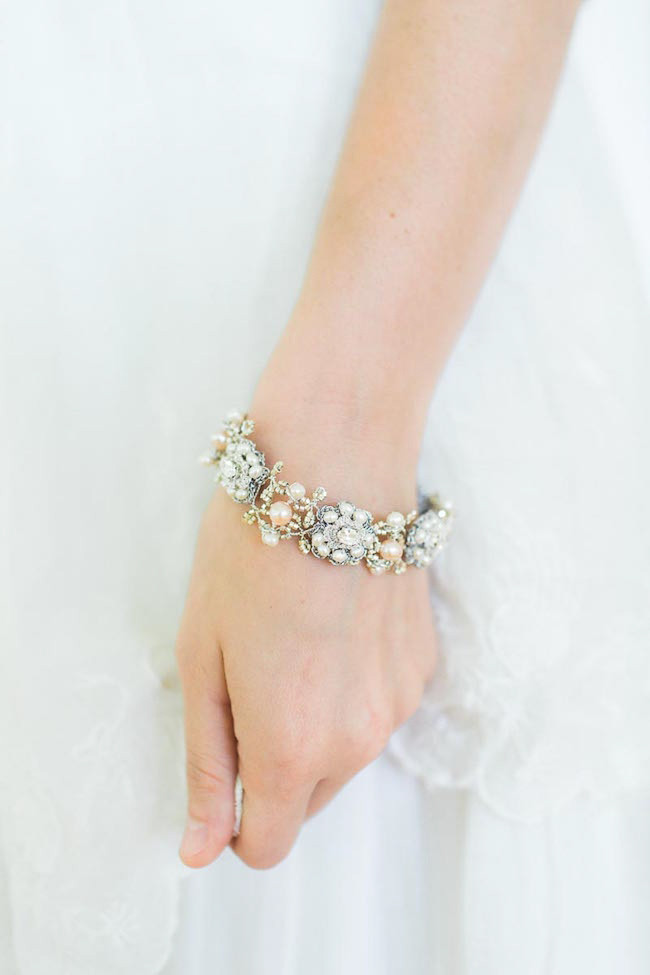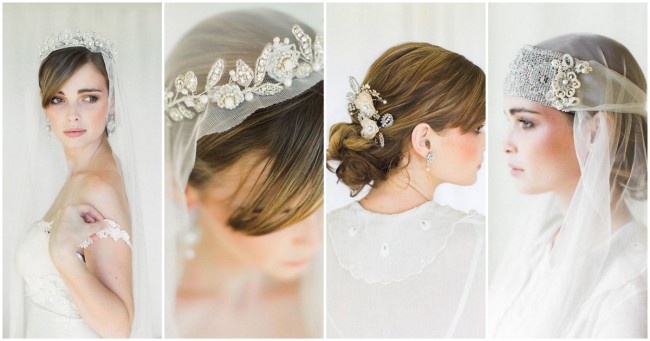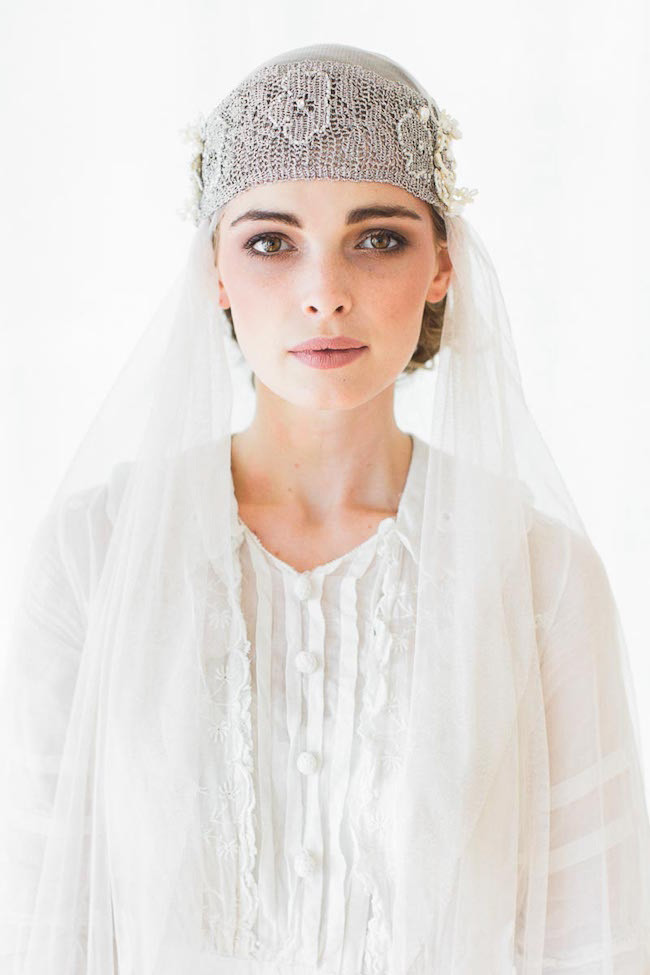 You can order these gorgeous accessories directly from Edera Jewelry here.
Vendors: