Hearts in Cappadocia: A Love Story Perfectly Pictured ♥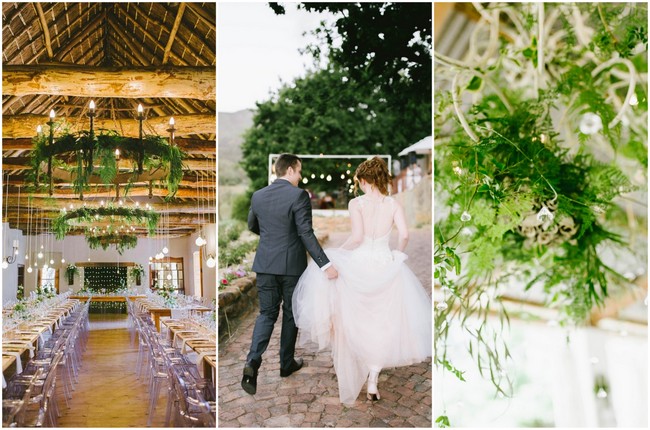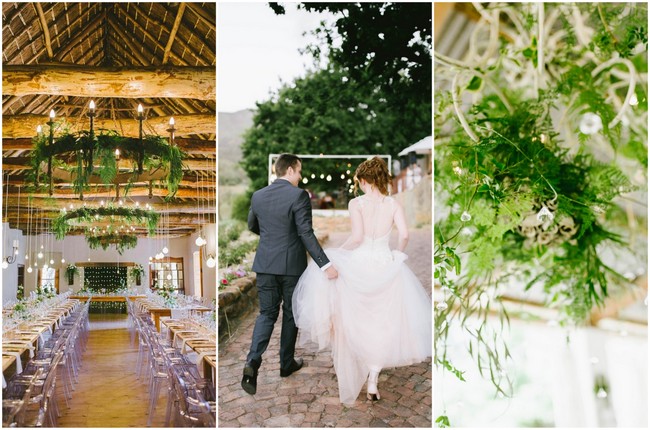 Gareth and Tracey are both born and bred Capetonians. Their whimsical flower farm wedding held at Langkloof Roses  was designed around creating a soft, elegant, relaxed ambiance. They wanted their day to be a little bit whimsical but, above all, romantic. Tracey tells us that a lot of that revolved around finding the perfect venue, since so much of a wedding's ambiance comes from the surroundings: "It was one of the most difficult parts of planning the wedding, given the sheer number and variety of venues in and around Cape Town! When we found Langkloof Roses flower farm (on a wedding venue road trip with my mother and mother in law), we knew it was the perfect spot for our big day. It had just the right blend of old-world elegance and rustic charm, and the chatter and flutter of ducks and chickens pecking around added that hint of whimsy."
Their colours were a combination of burgundy, blush and white, with lots of greenery to add a fresh, spring feeling to what is usually an autumnal palette. "We chose them partially to complement the venue – rose colours – and partially to complement my dress, which I wanted to be blush. The warm colours also just felt more positive and warm than cooler hues, to me."
The couple wanted to actively include not just their families, but their friends in our ceremony, which we love. "We did this by asking them to stand up and answer an "I do" of their own, promising to love and support us in our marriage, and to help us honour our commitment to each other. It was a very special moment for us, facing all our friends and family and listening to them voice their support with huge smiles on their faces."
Their wedding was, in fact, one big, DIY marathon! "We hand-made almost every piece of decor, and trimmed, placed and transported every single flower with our own hands. My mom made my flower-girl's dress, my garter, our table runners, and helped with countless other small decor items. My mom in law made our wedding cake, and all three of us put the flowers together, with some help from my sister in law the day before the wedding. My maid of honour designed all of our stationary and also styled my hair, and a good friend (who also happens to be an amazing make up artist) did my makeup on the day! Having a hand in every step of the process really made the whole day that much more personal, and meant that every item, no matter how small, showed the personality and love of the people involved."
Thanks to one of our faves, Claire Thomson Photography, for sharing these emotive wedding images which capture their tale in the true spirit of storytelling.
Whimsical Flower Farm Wedding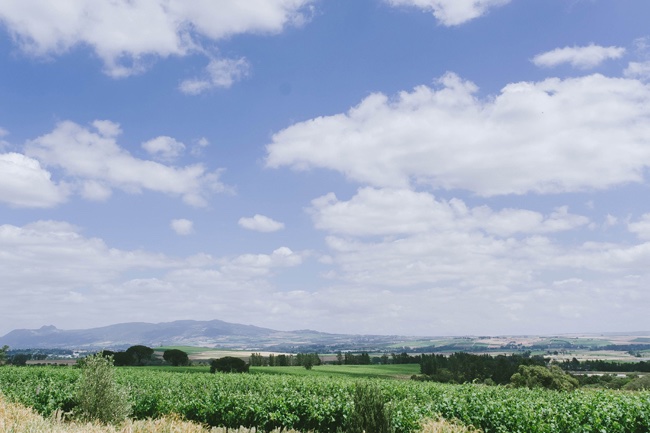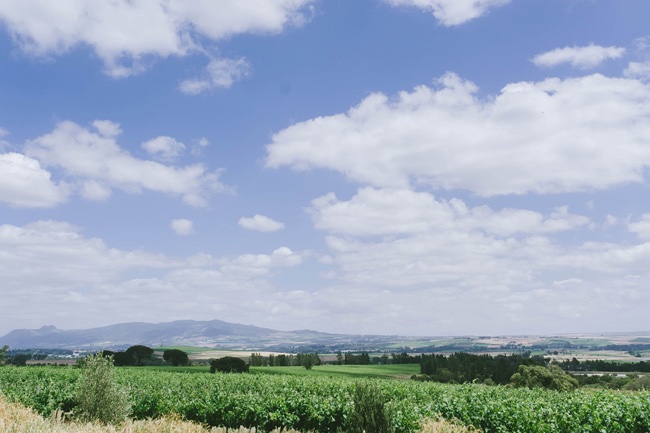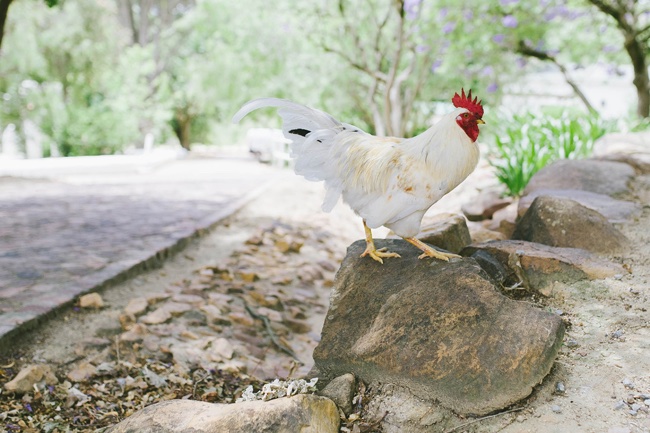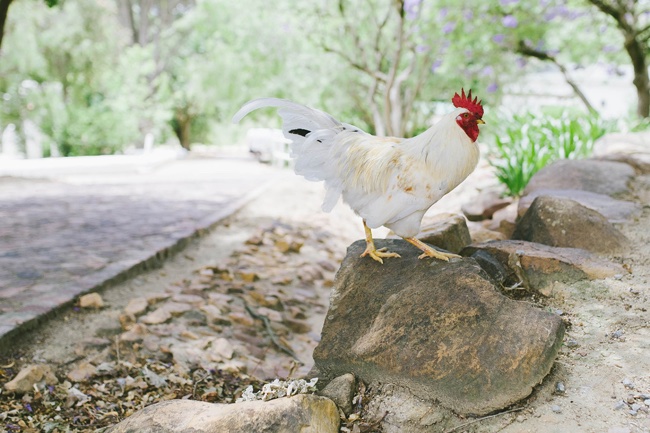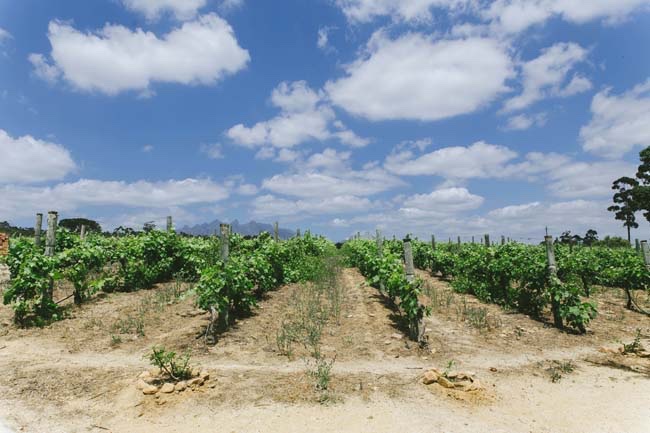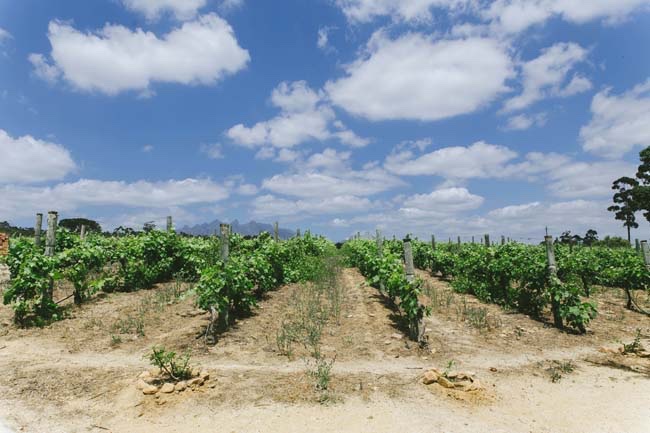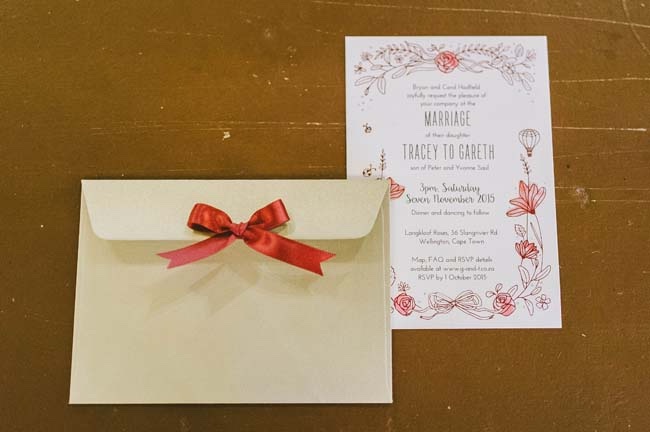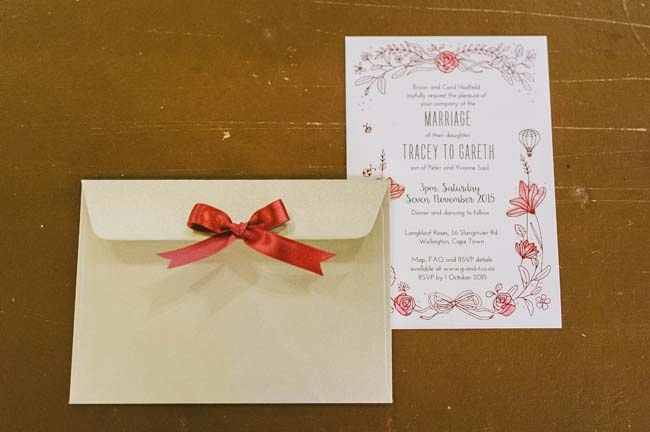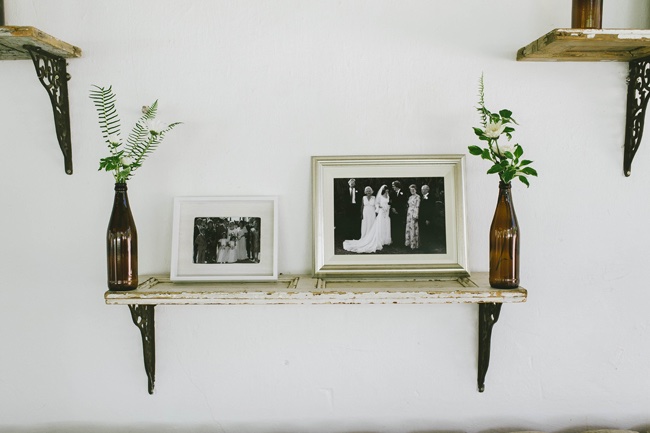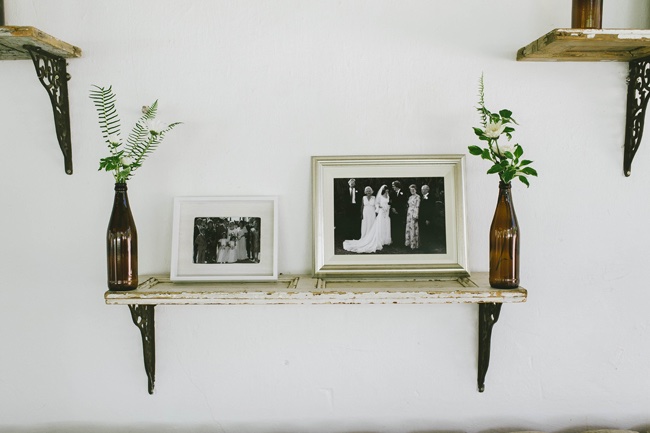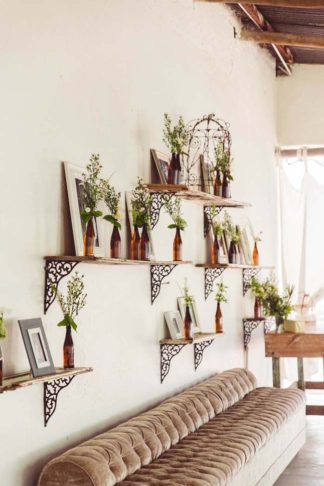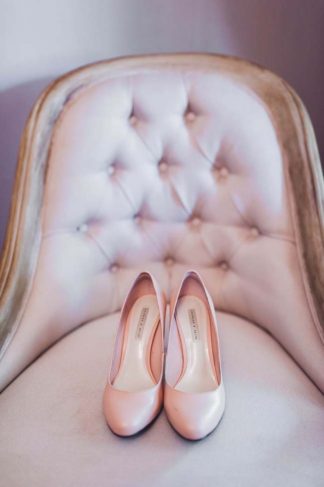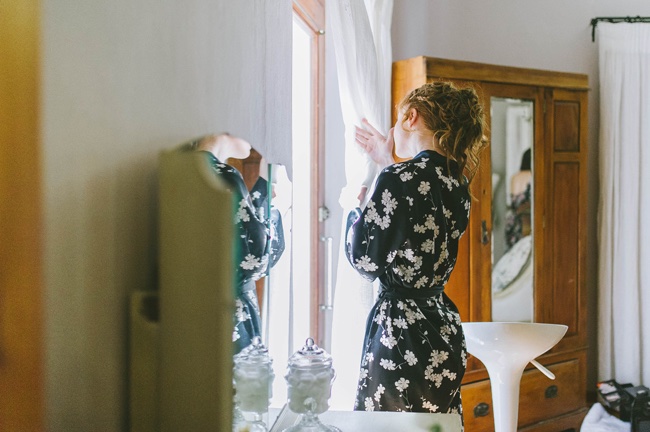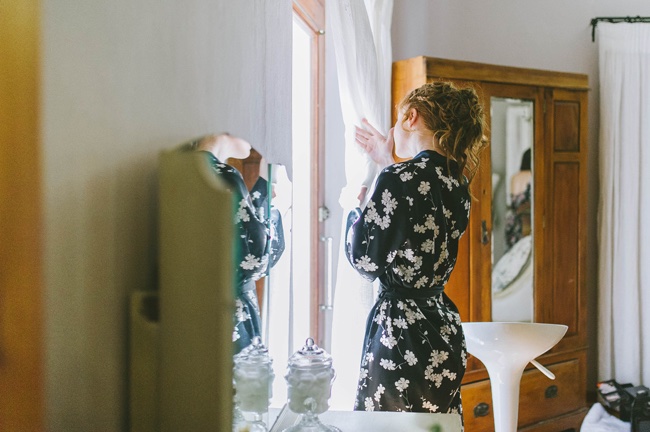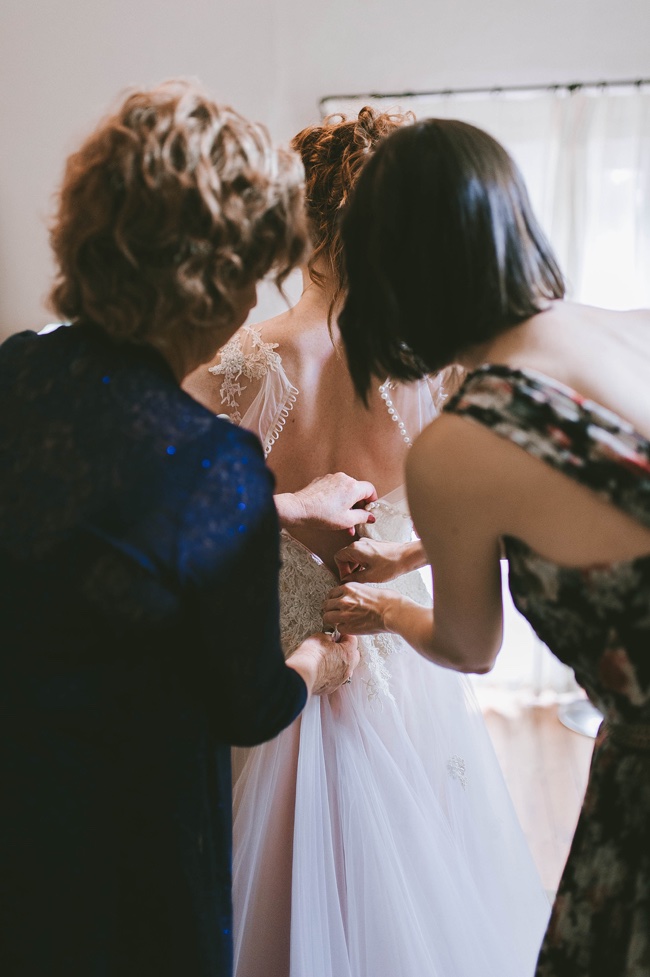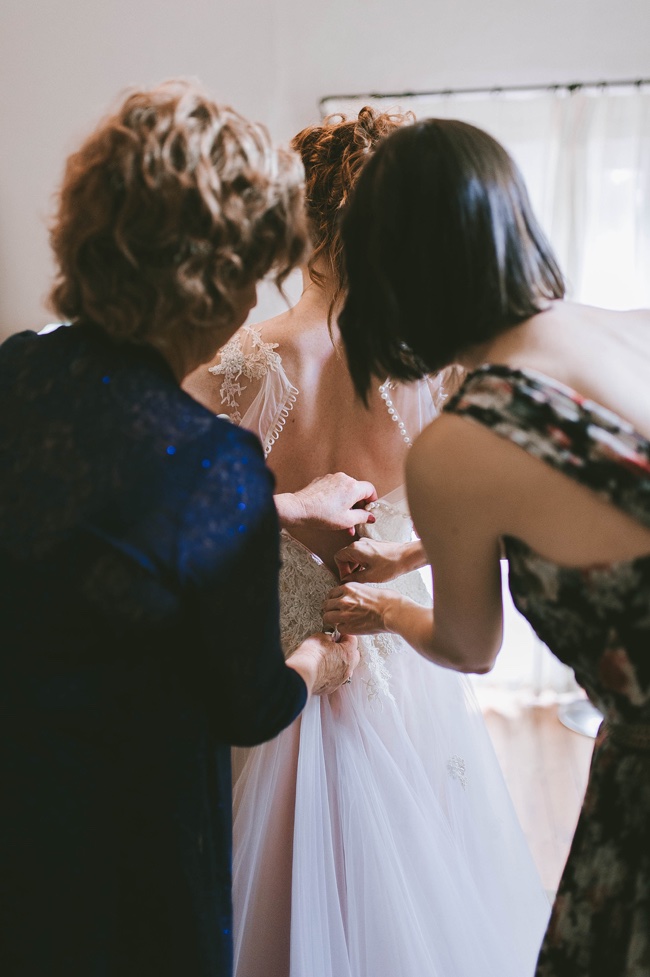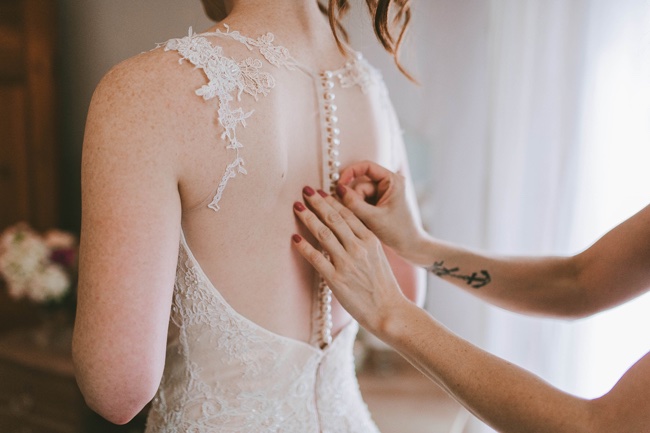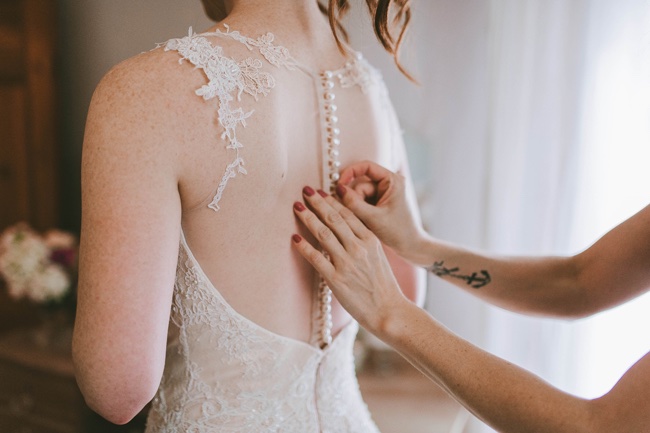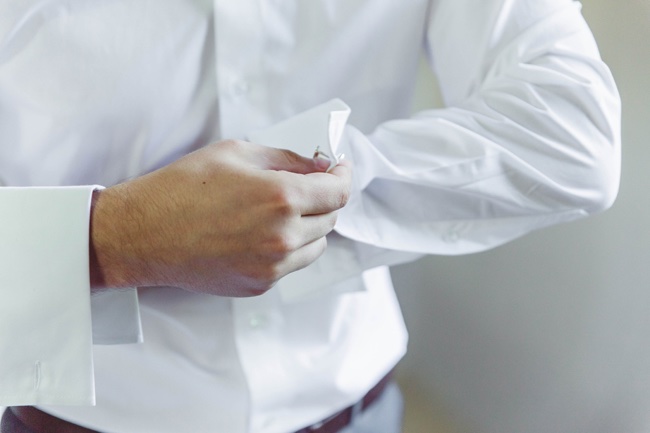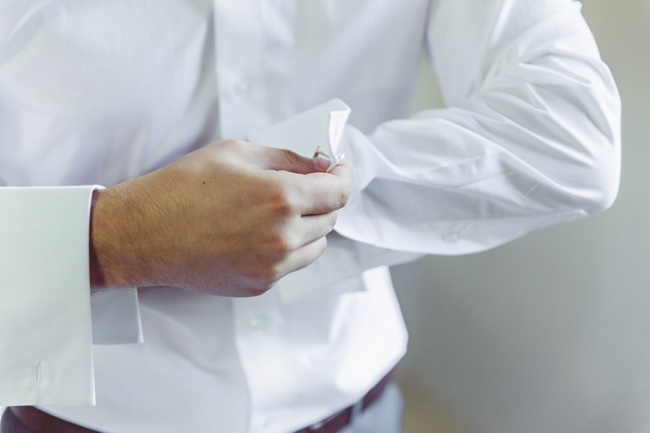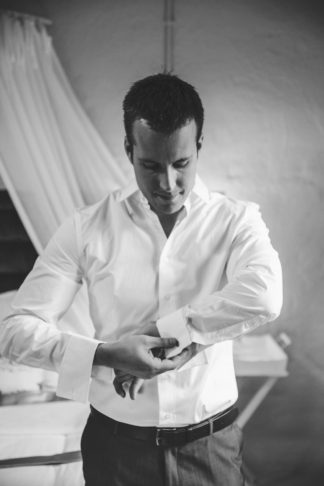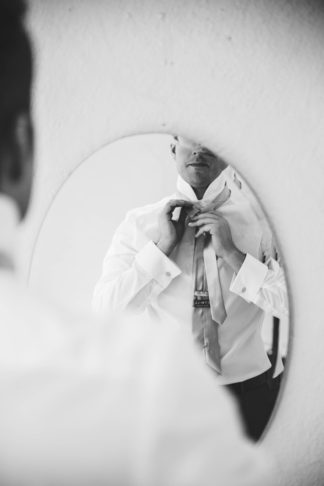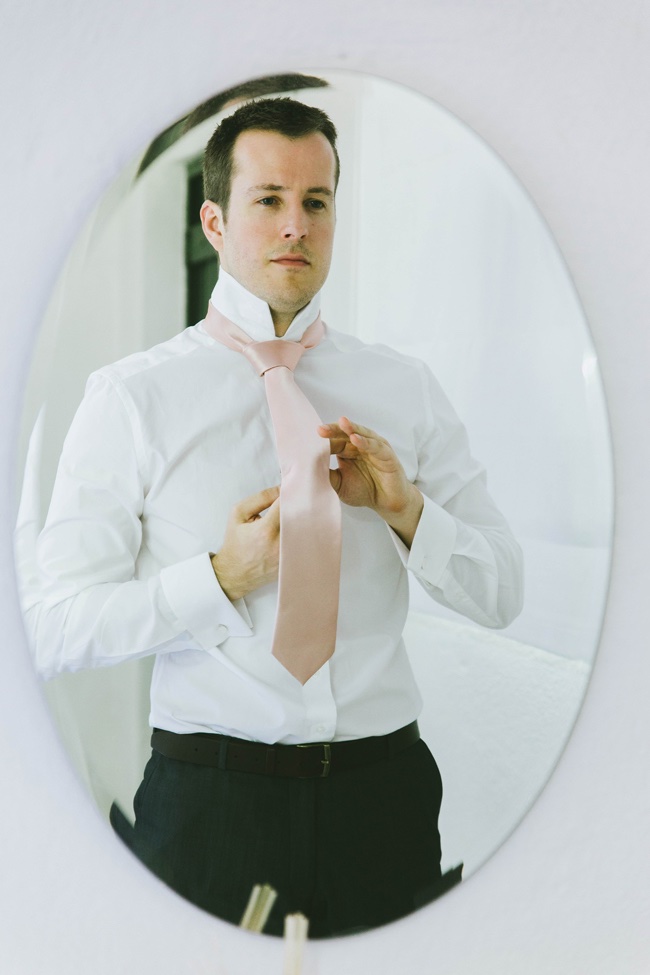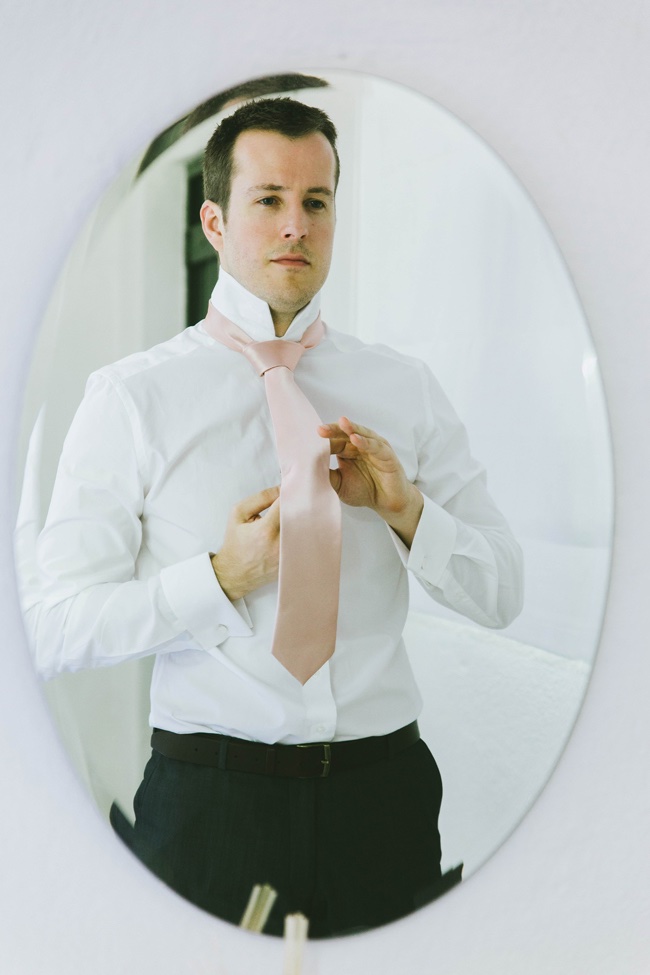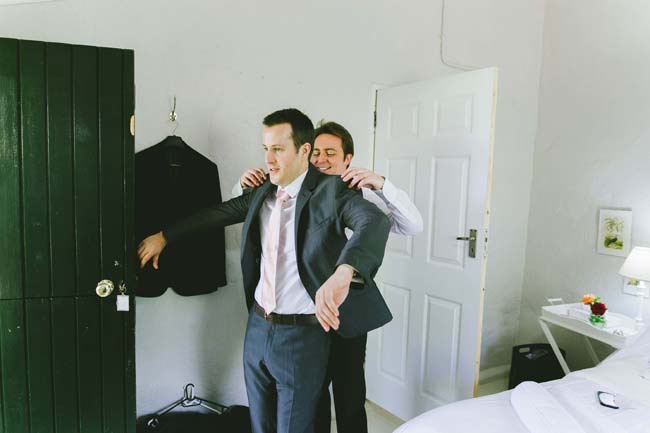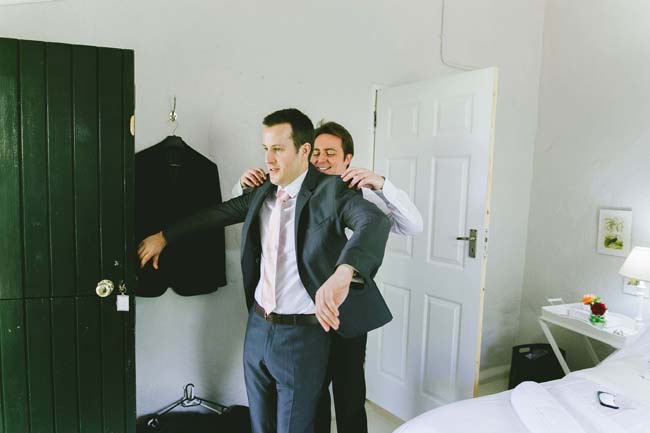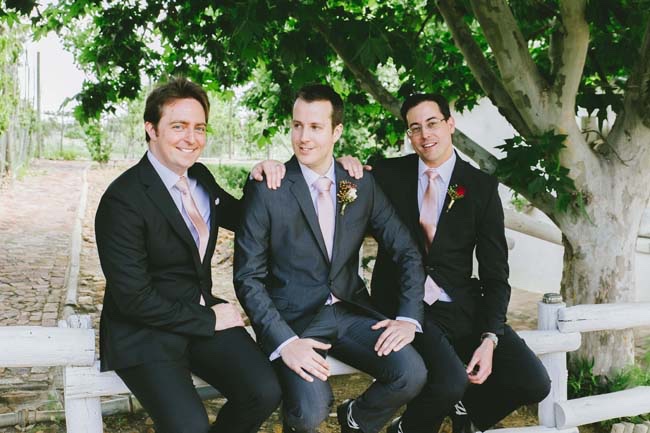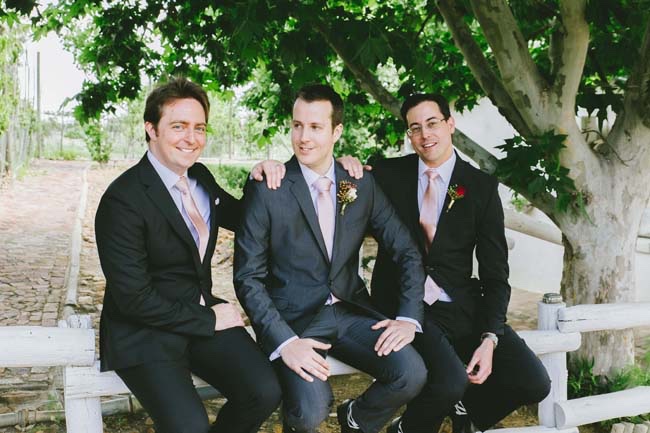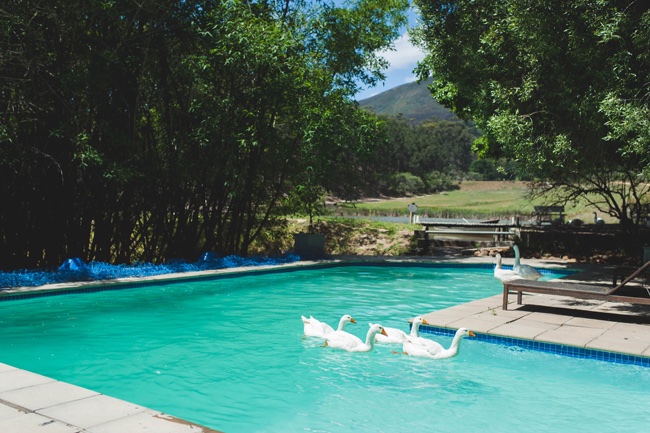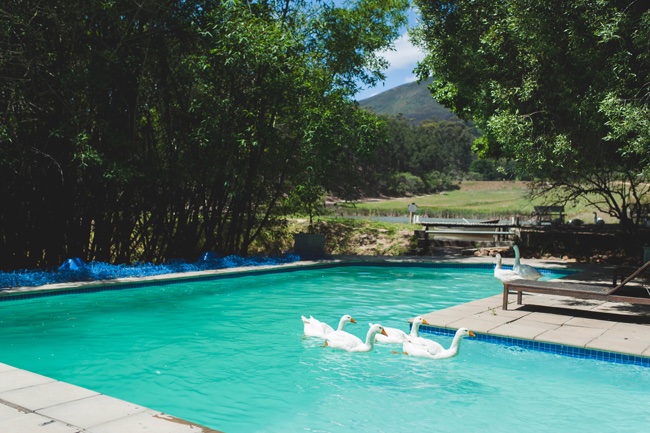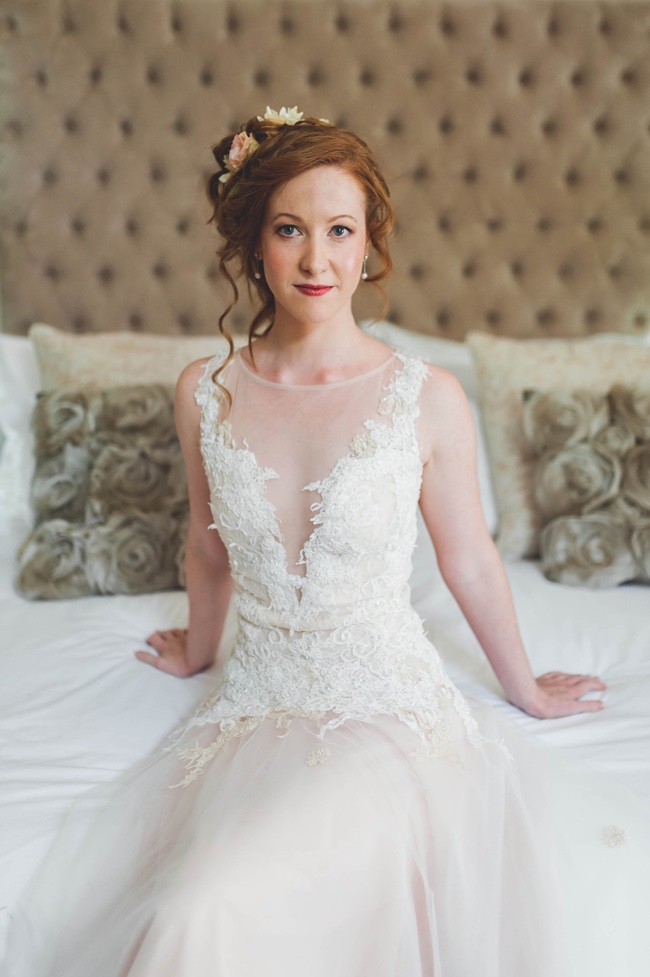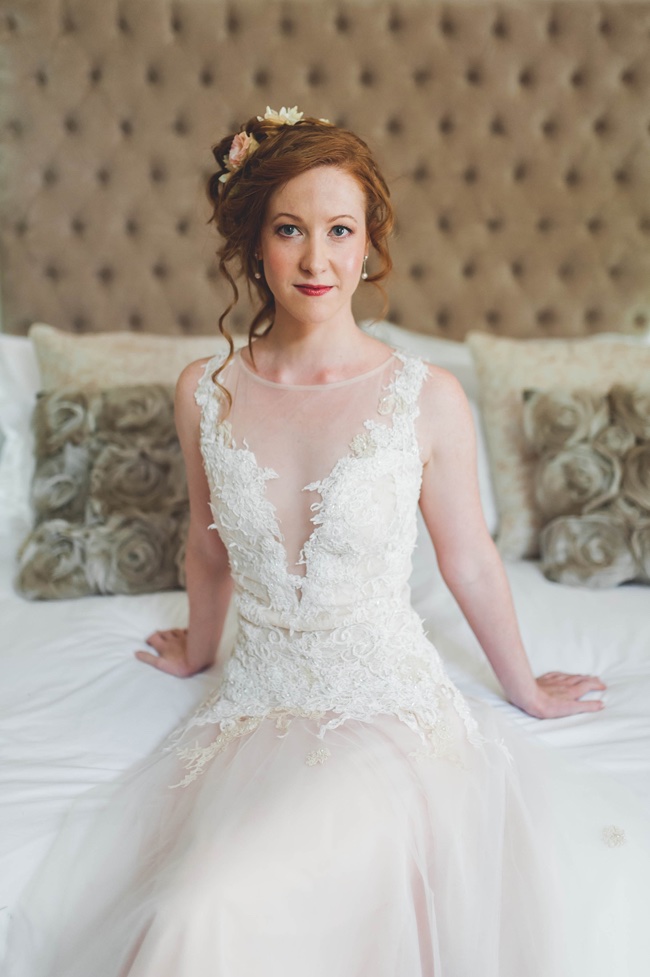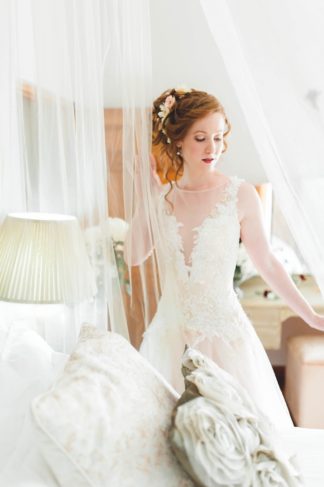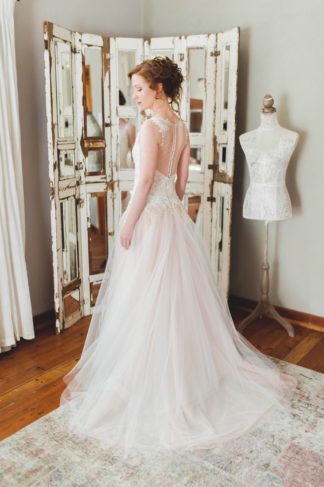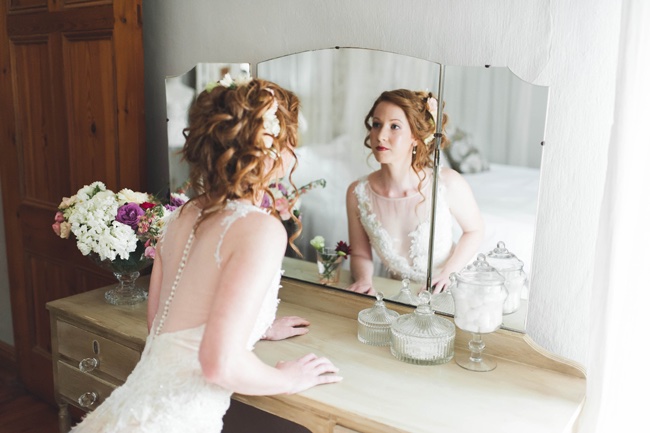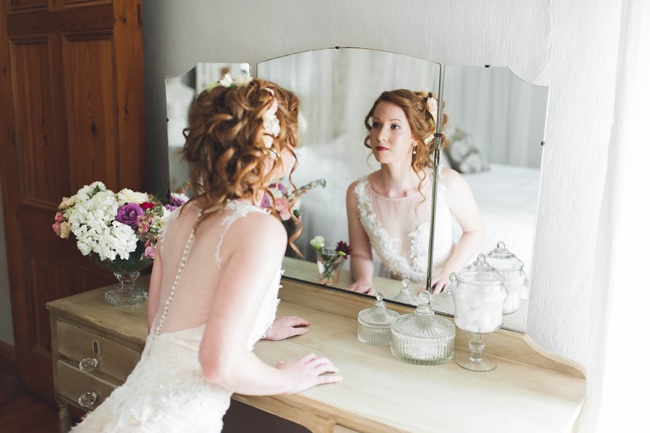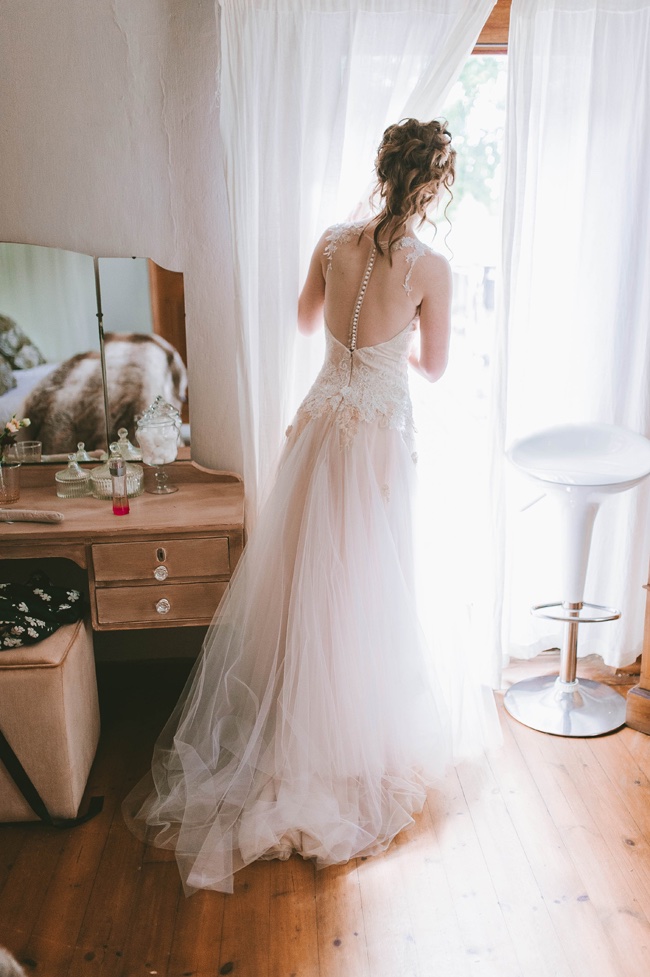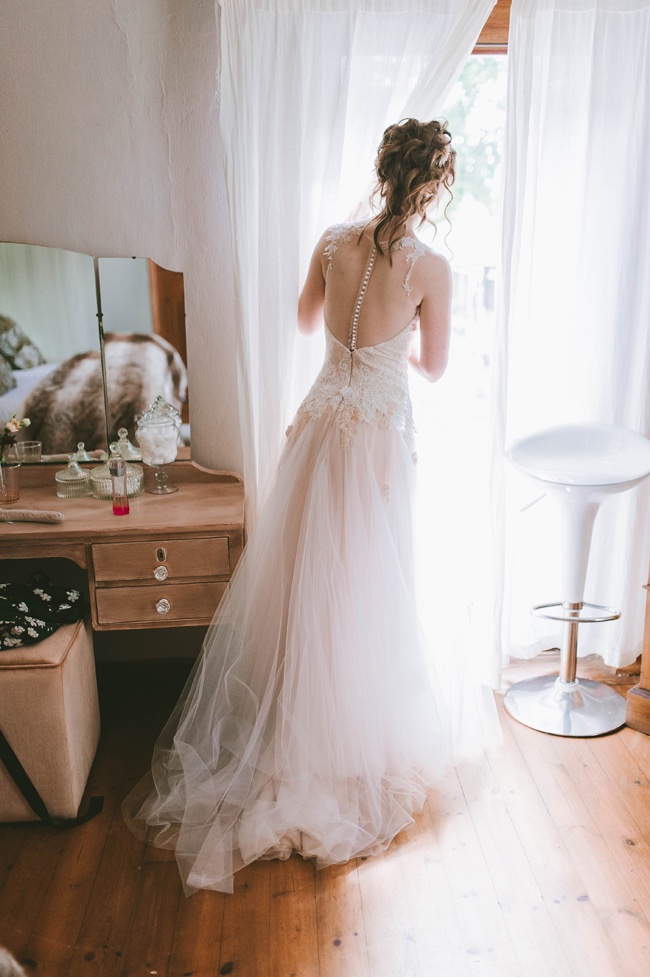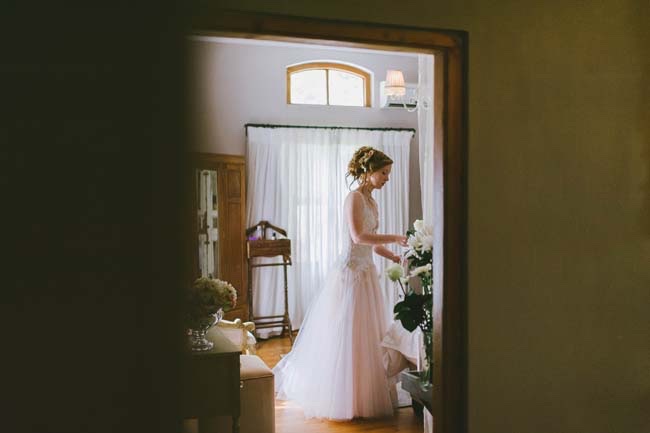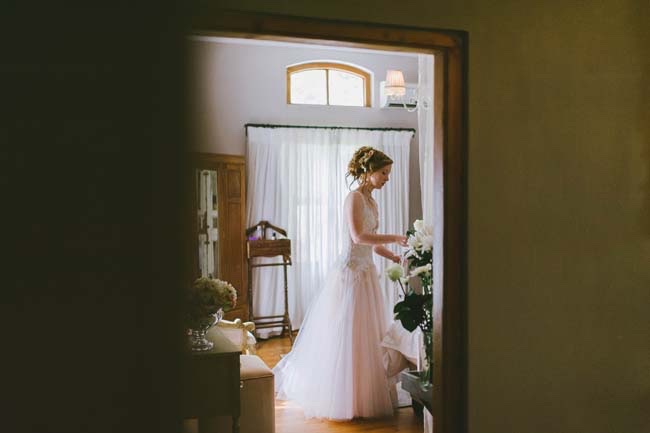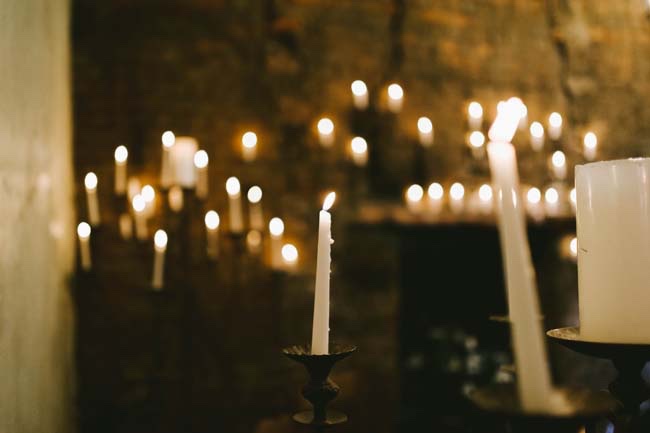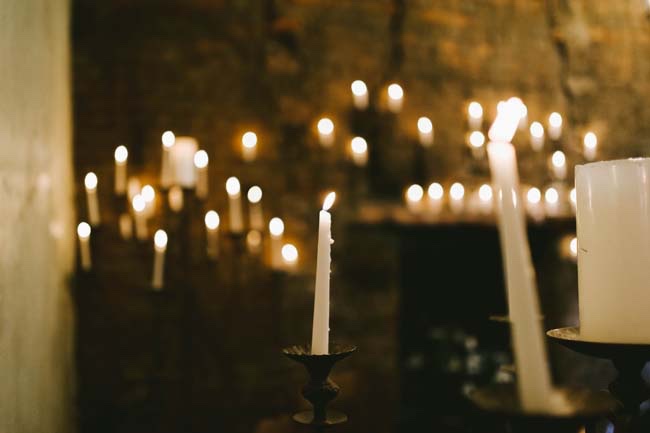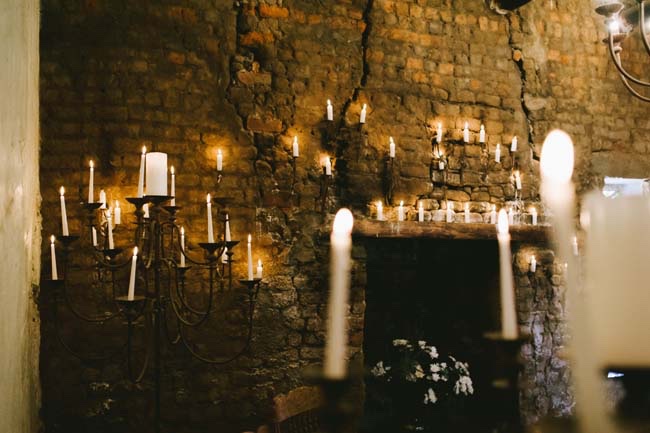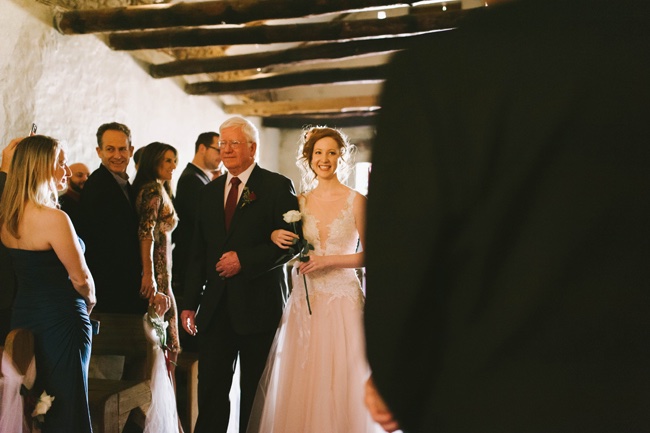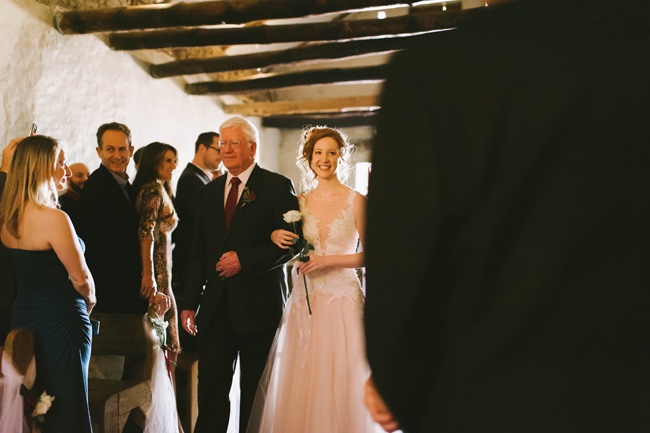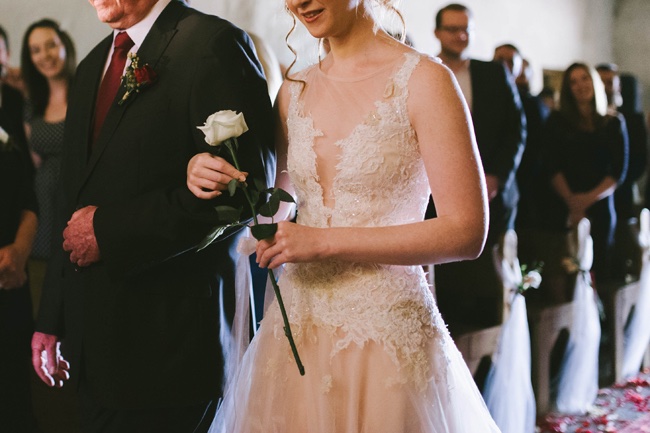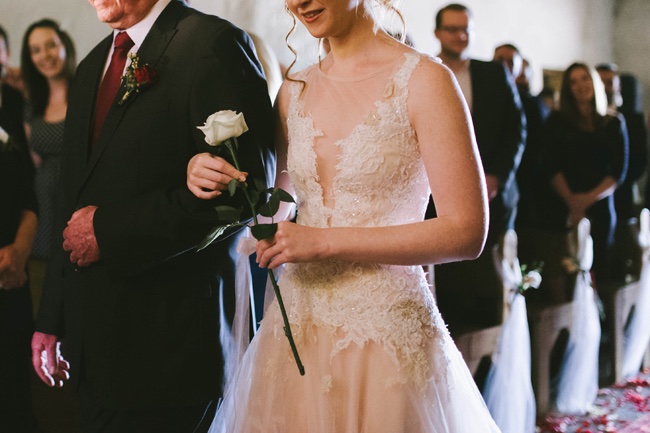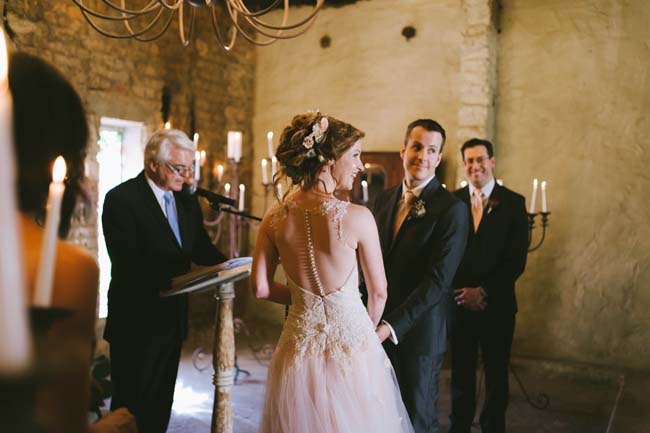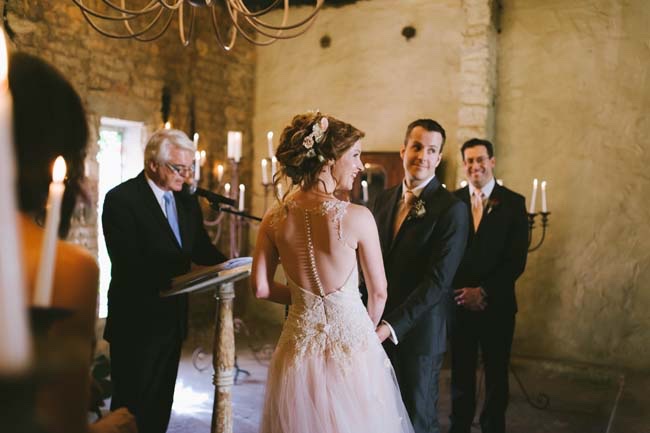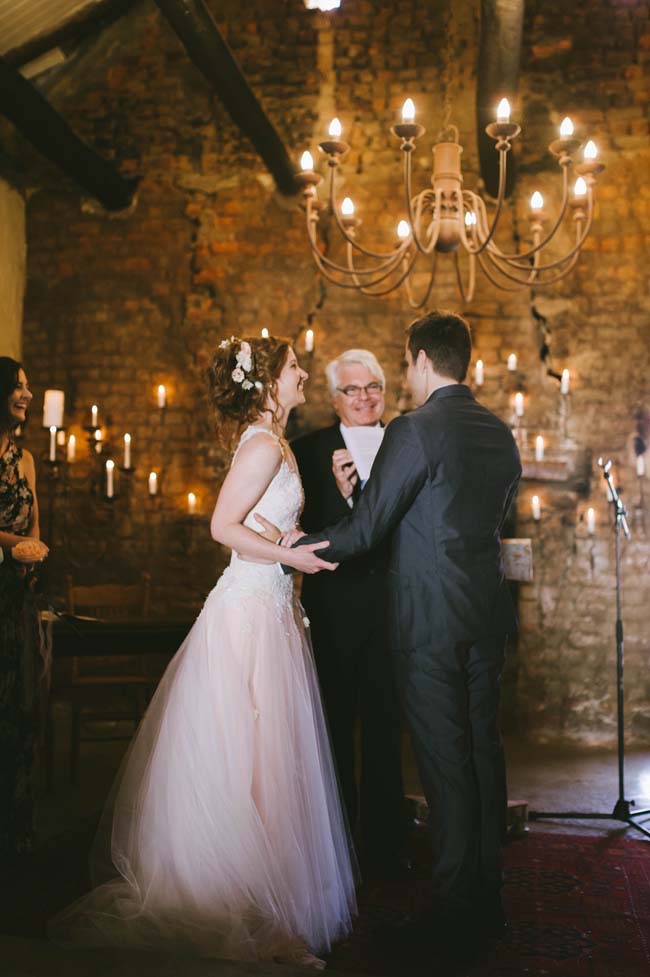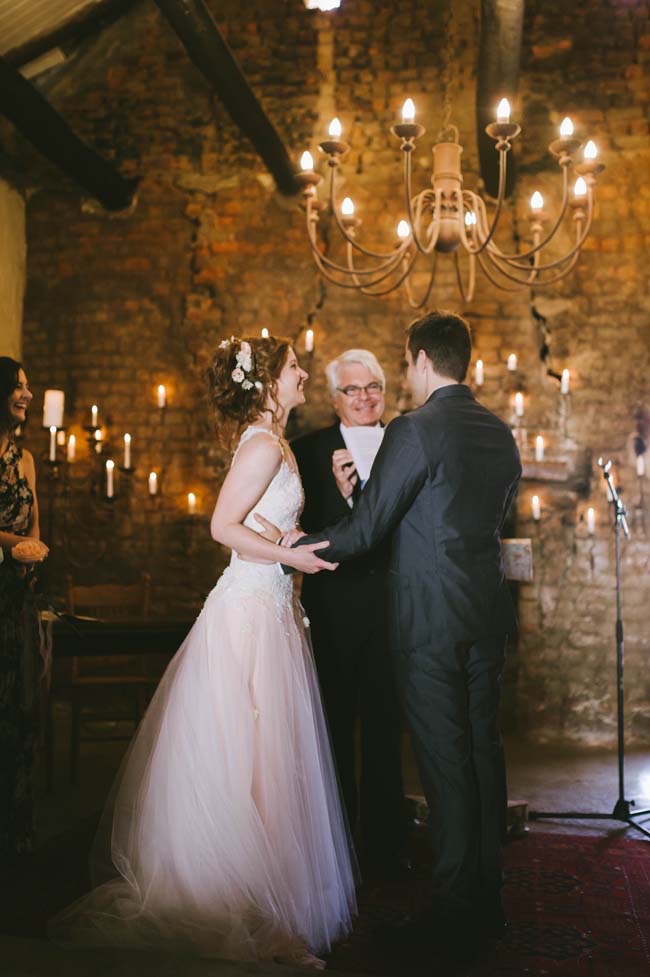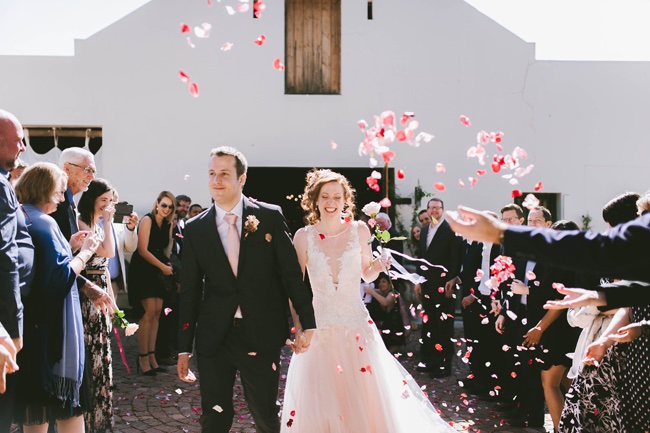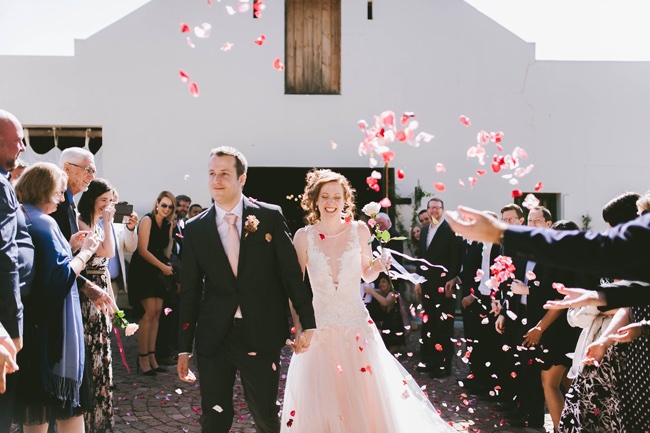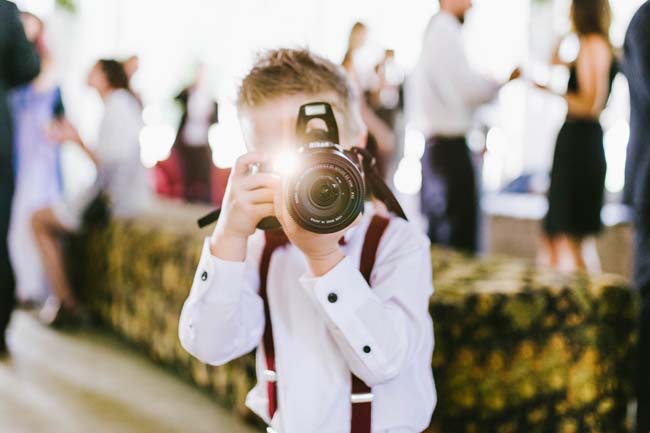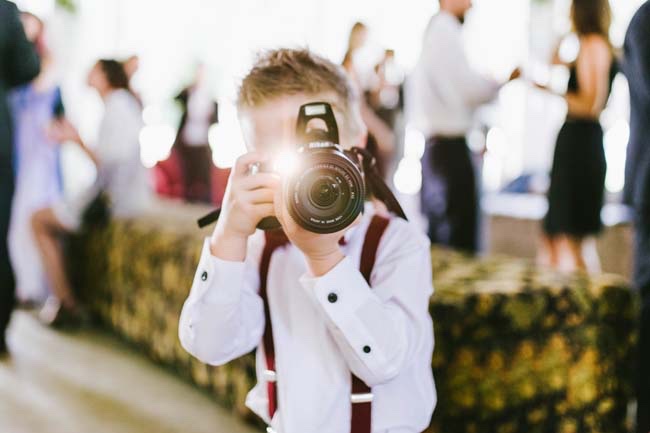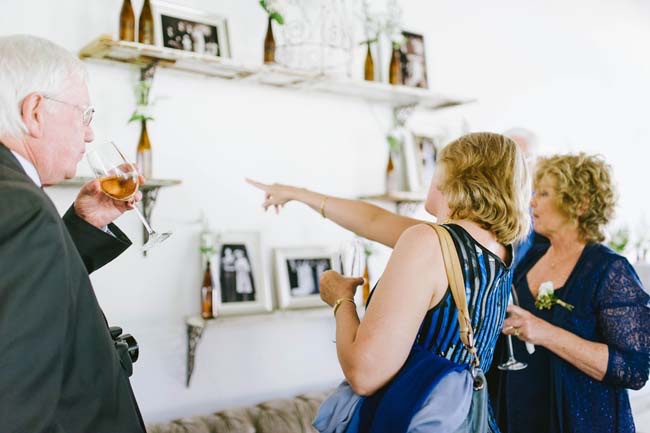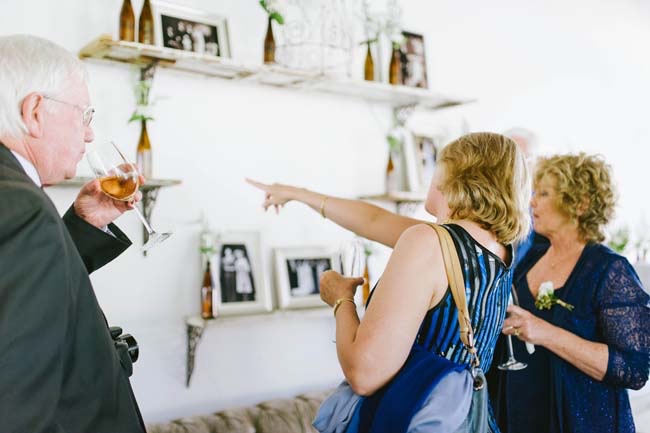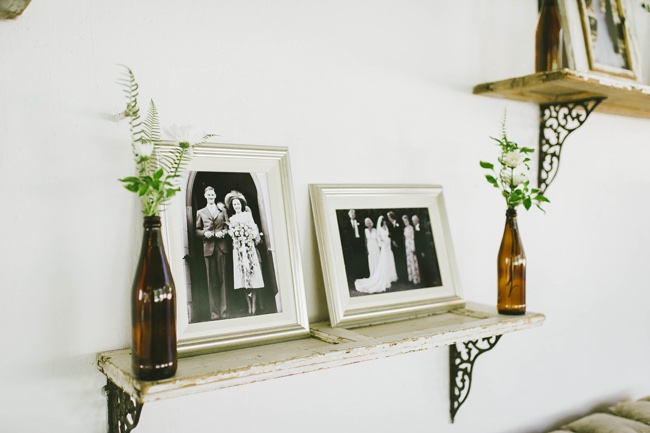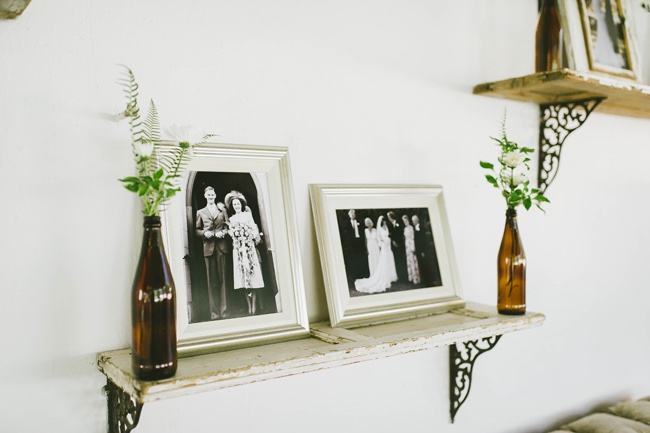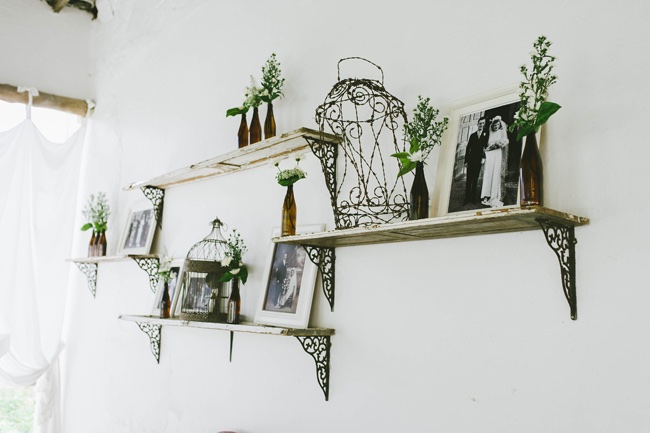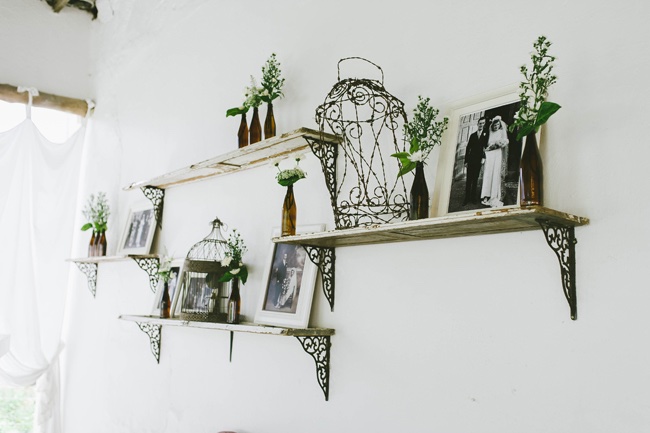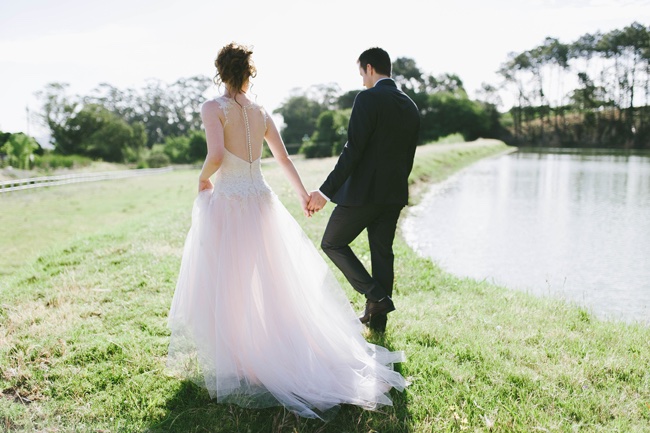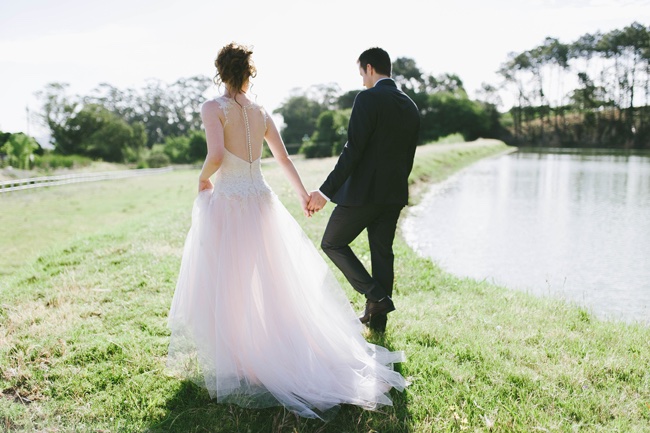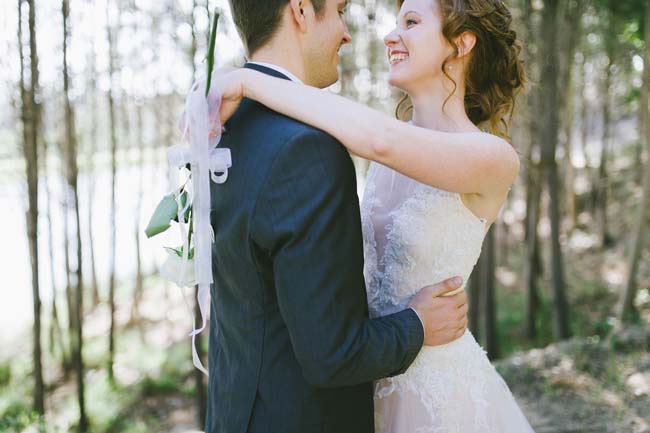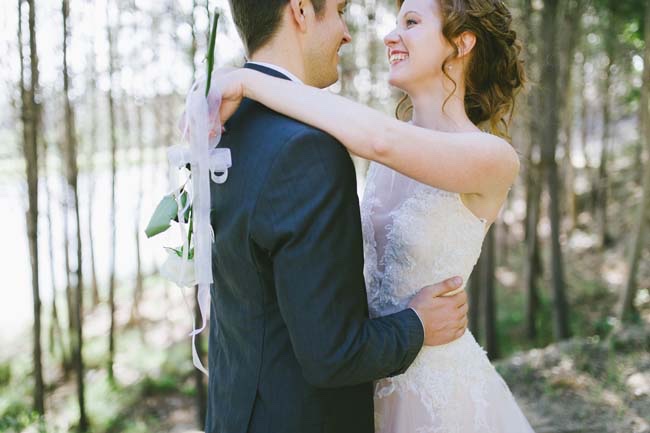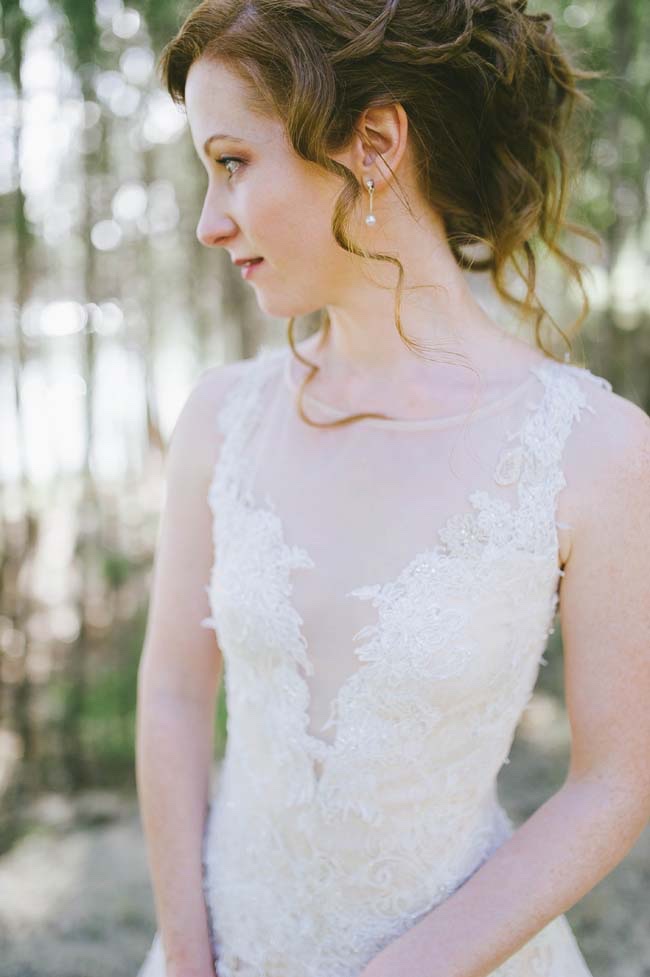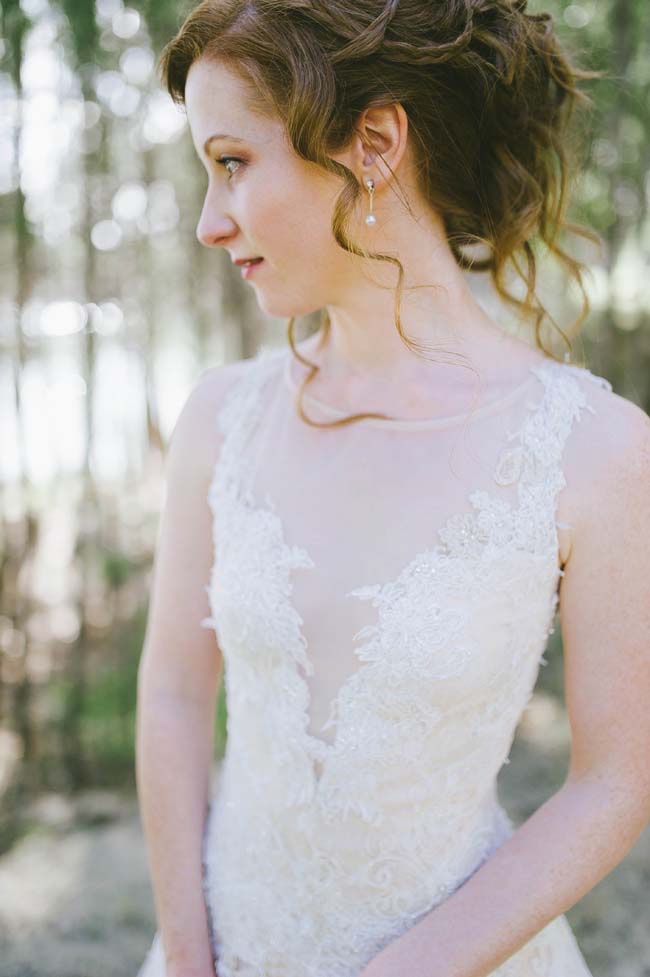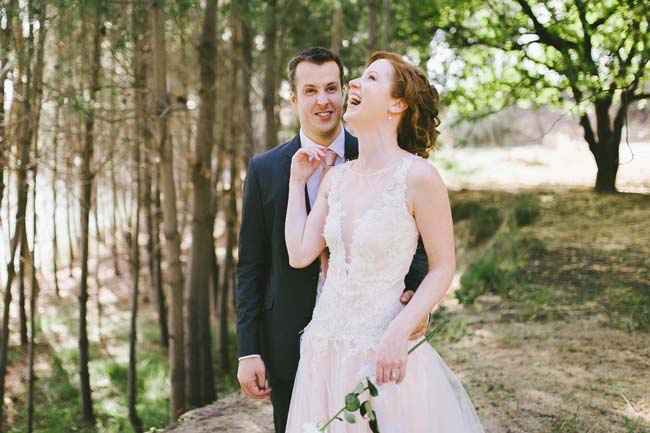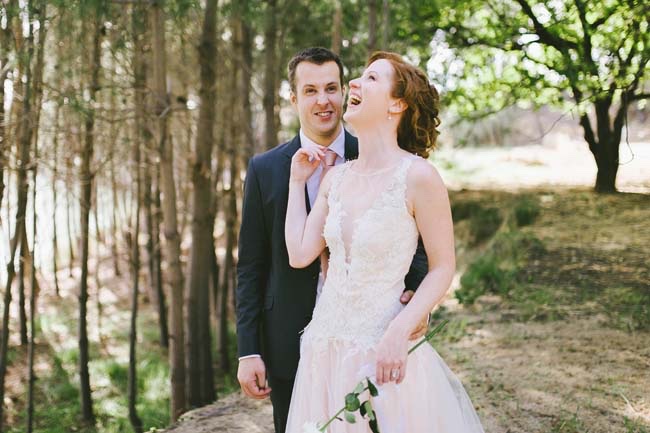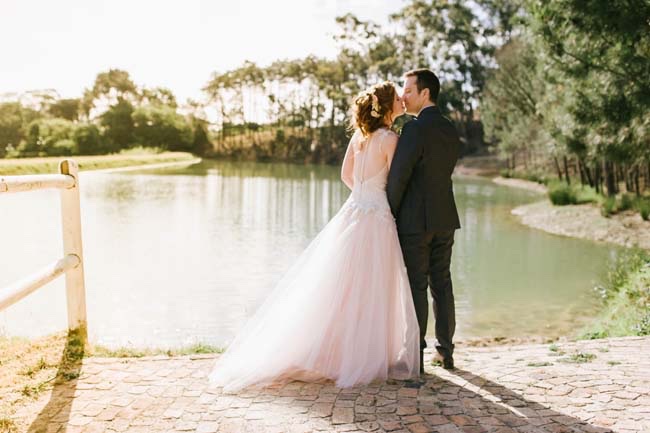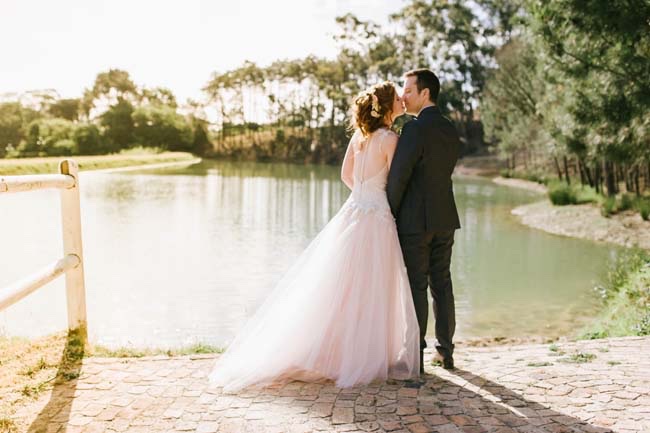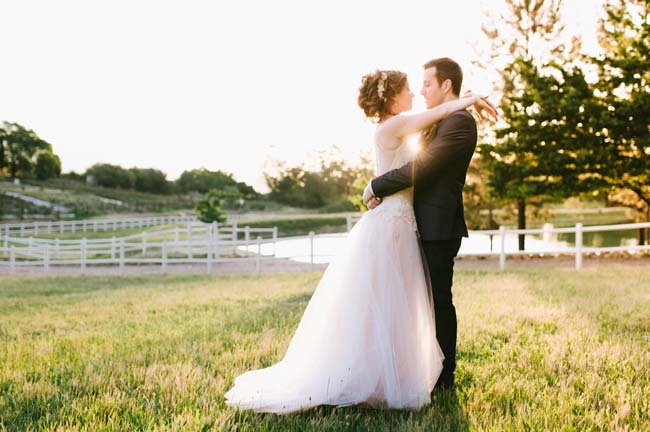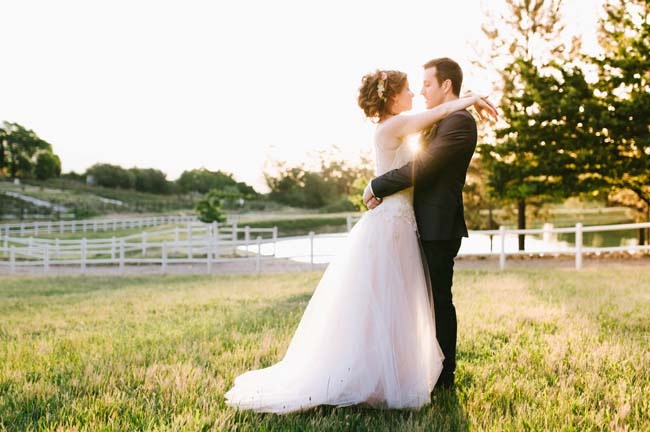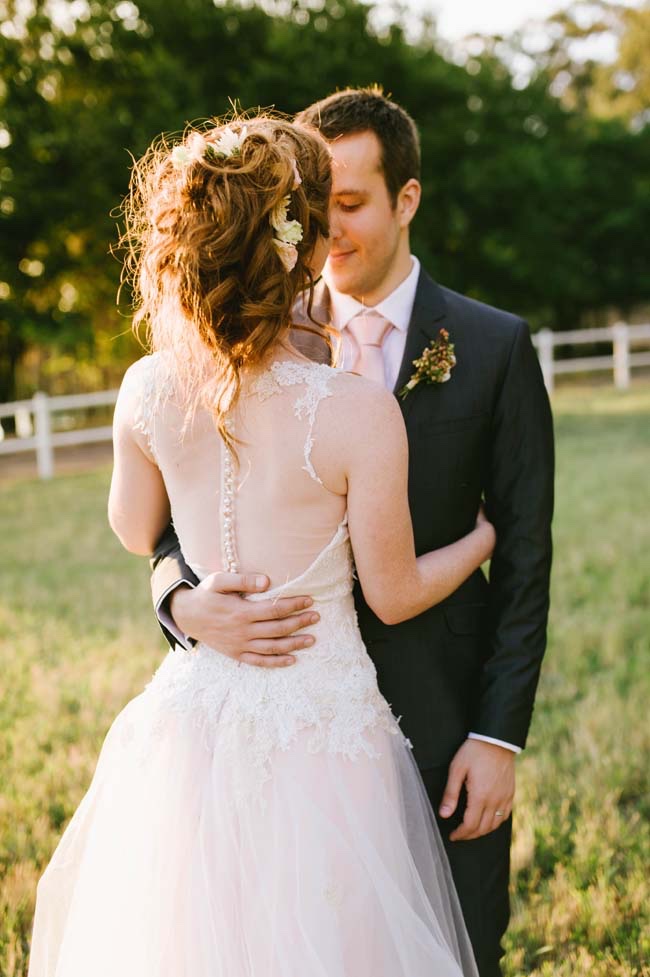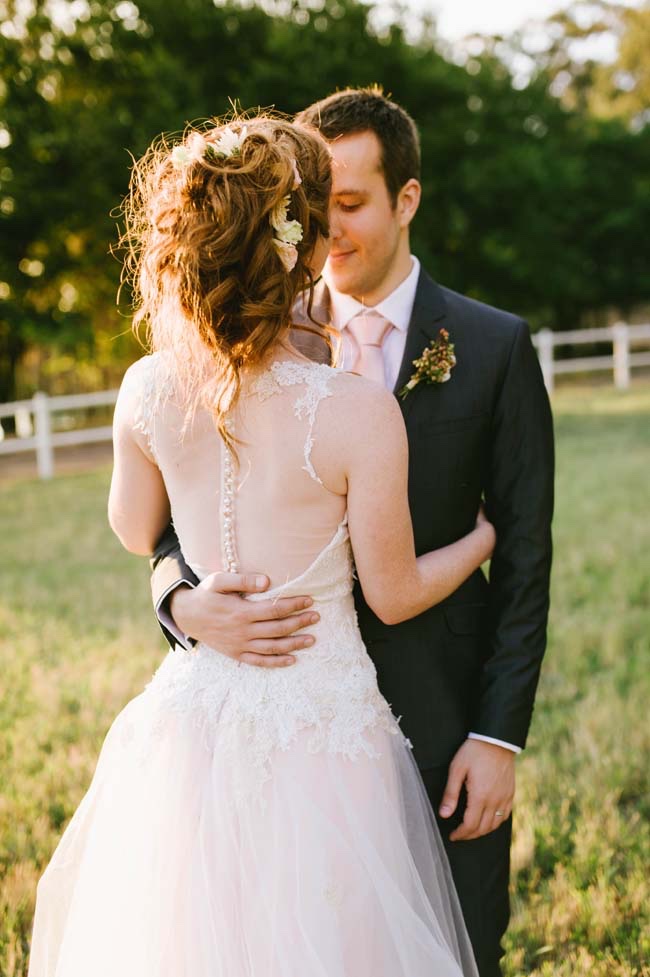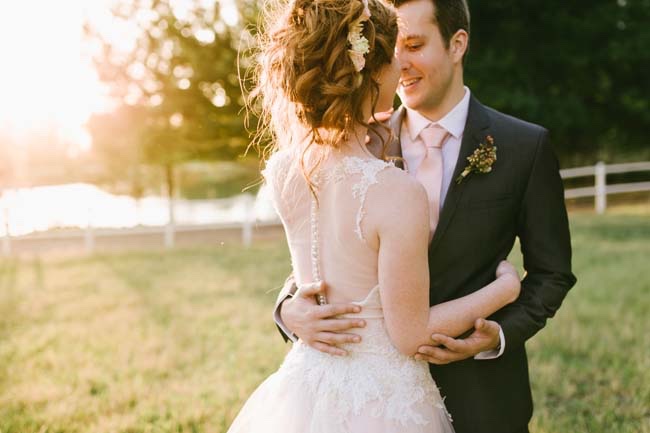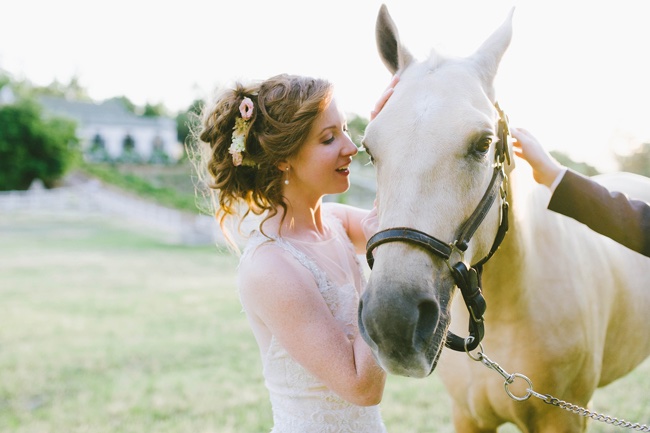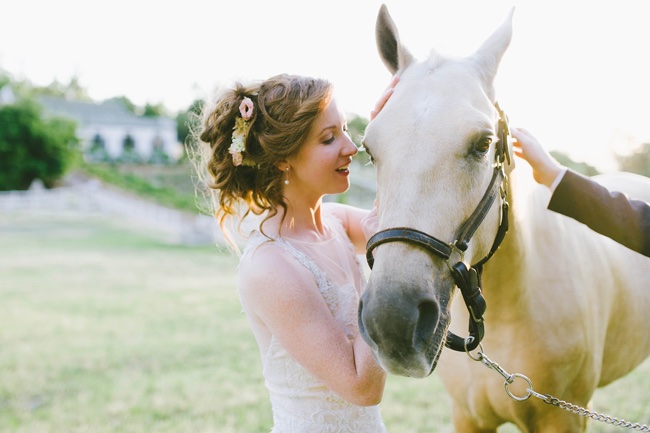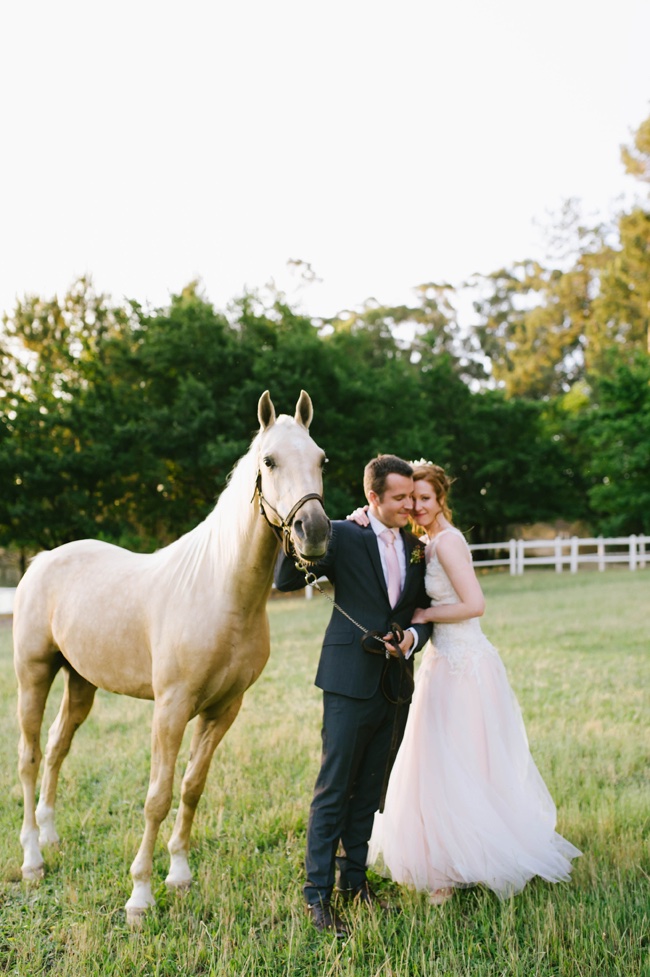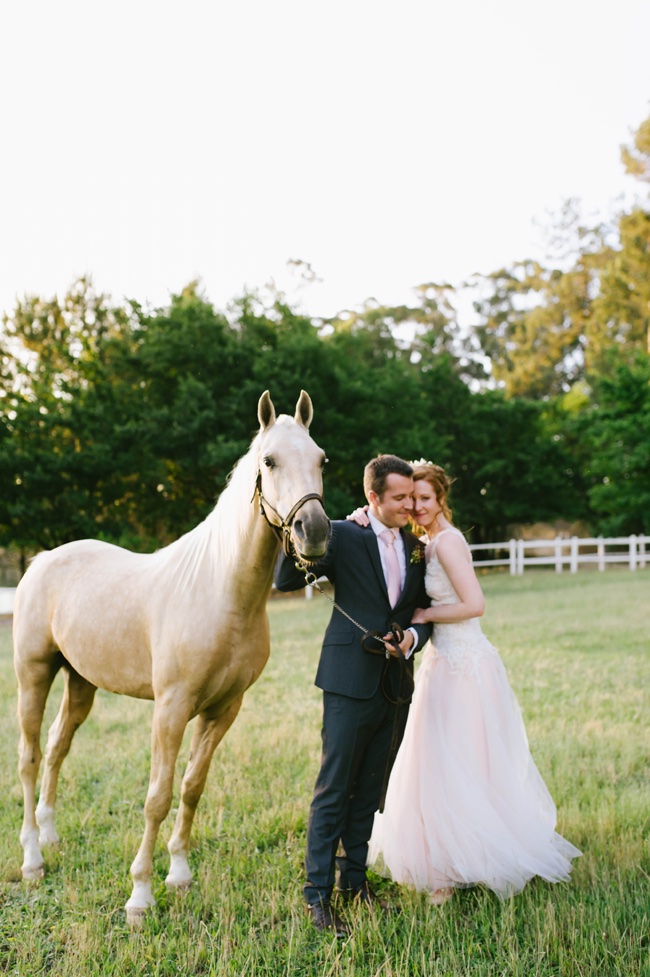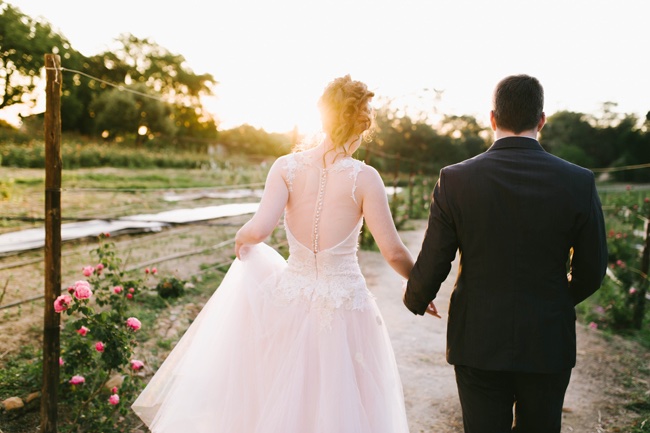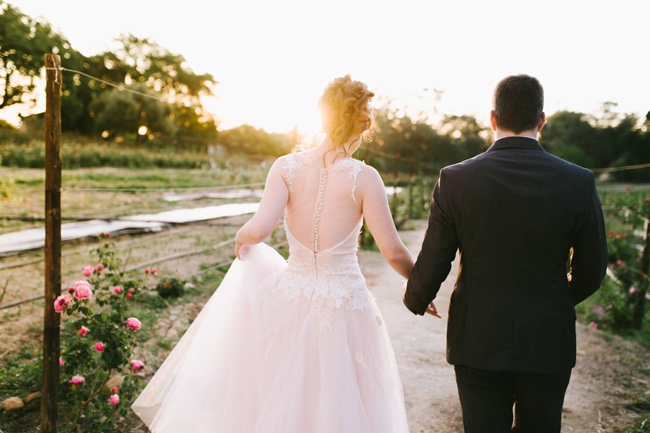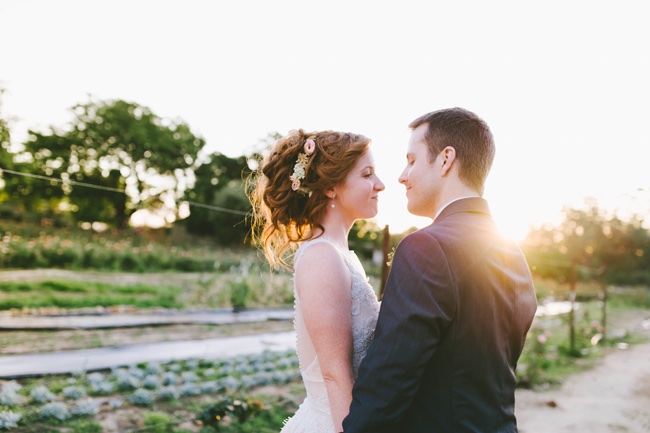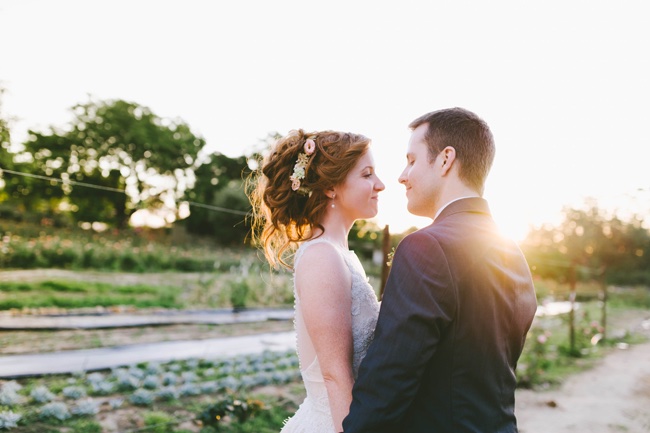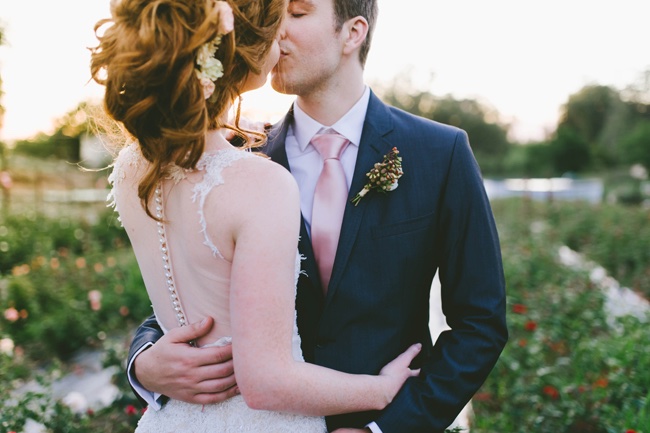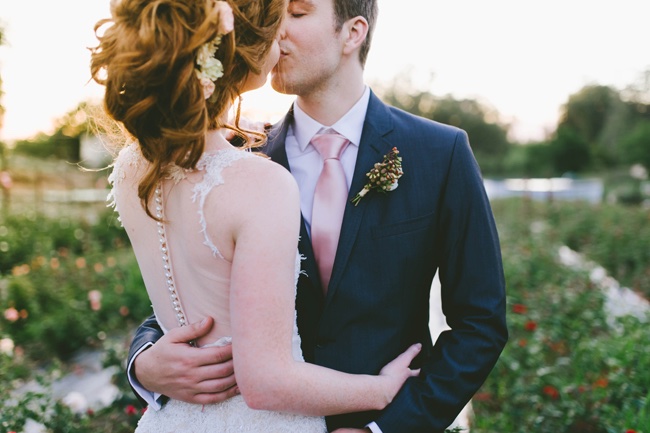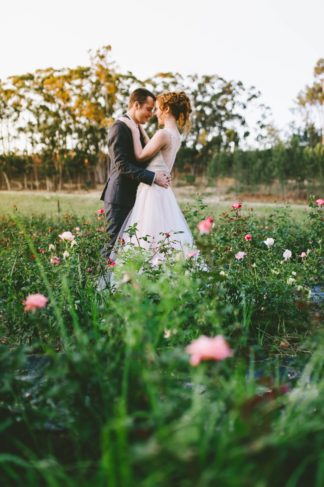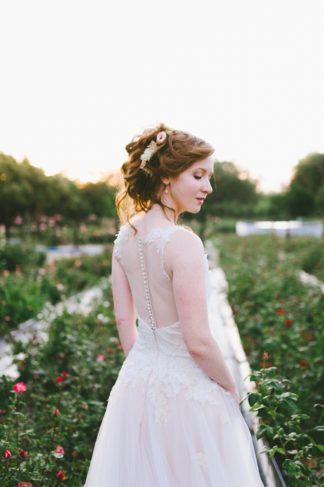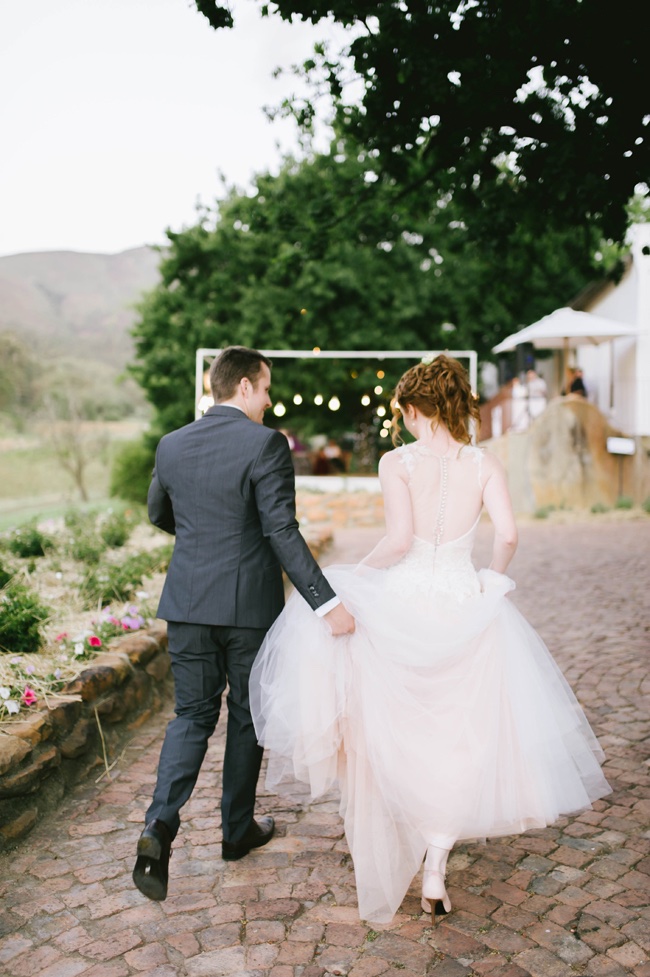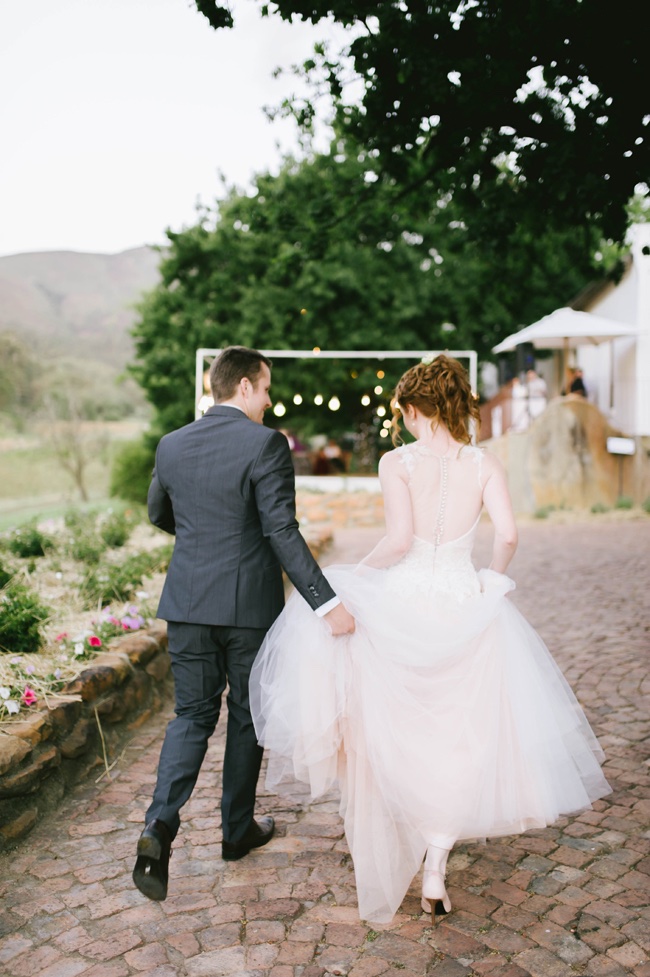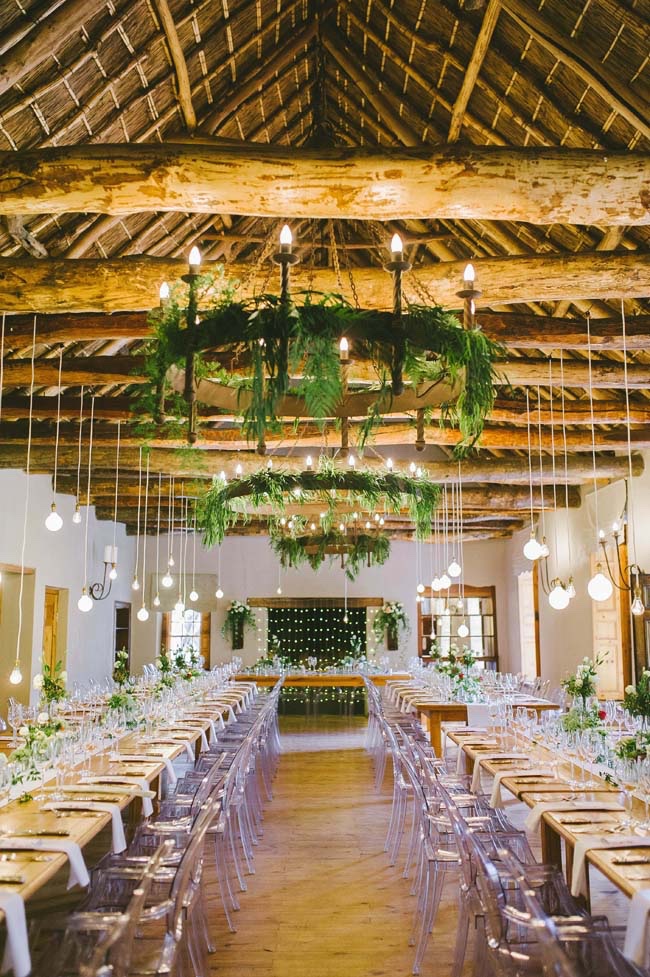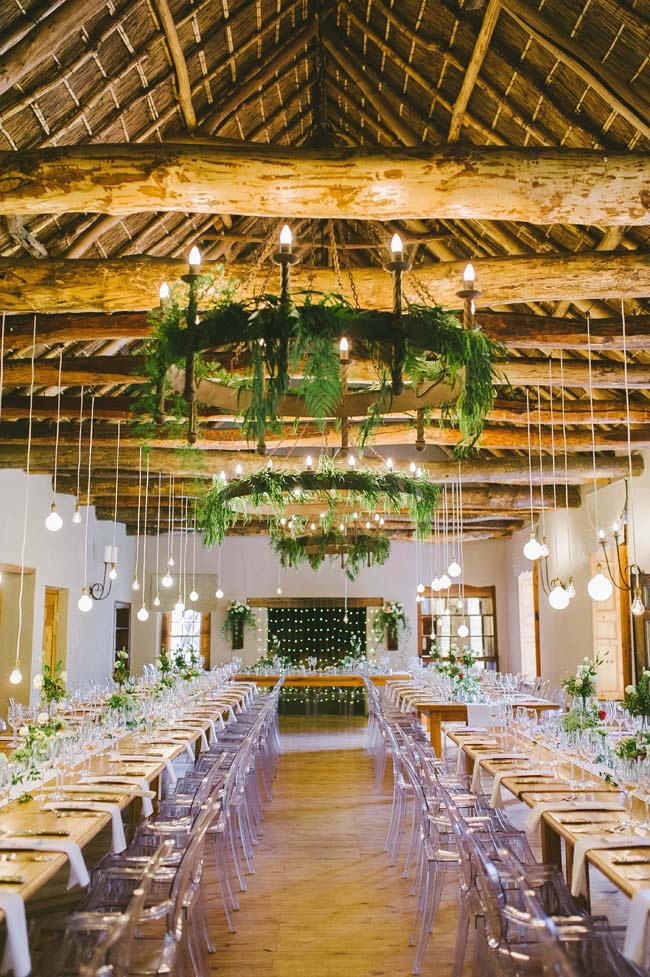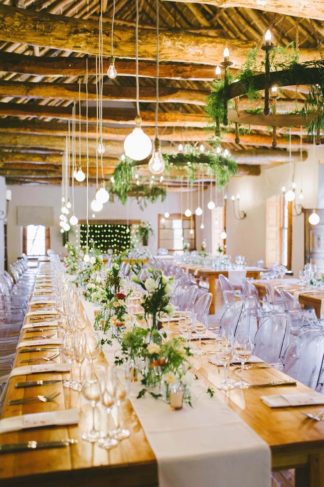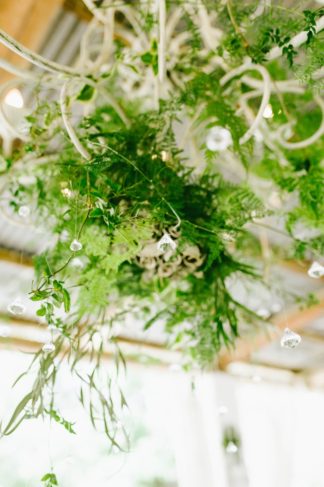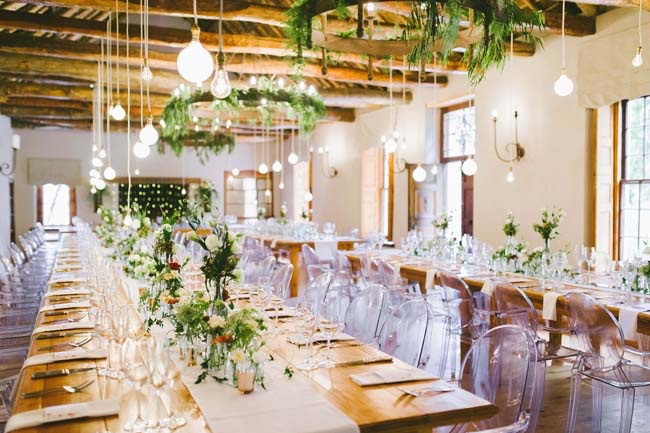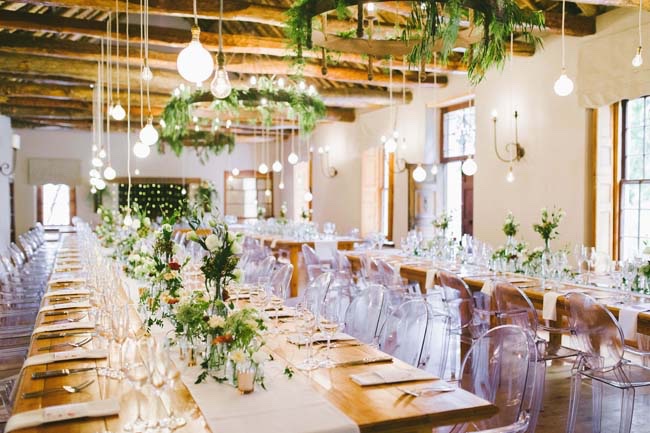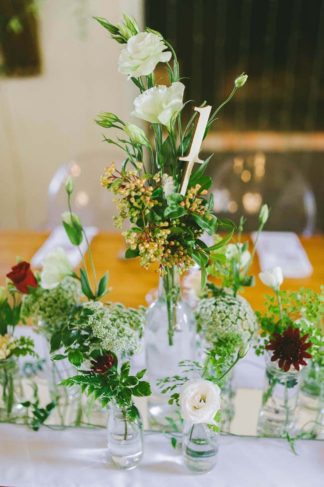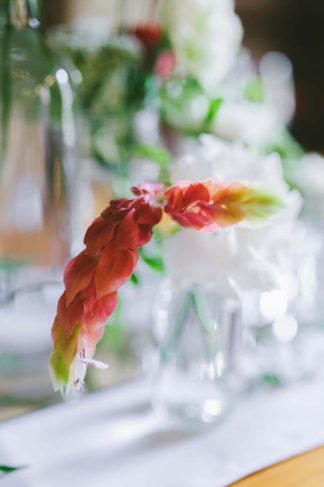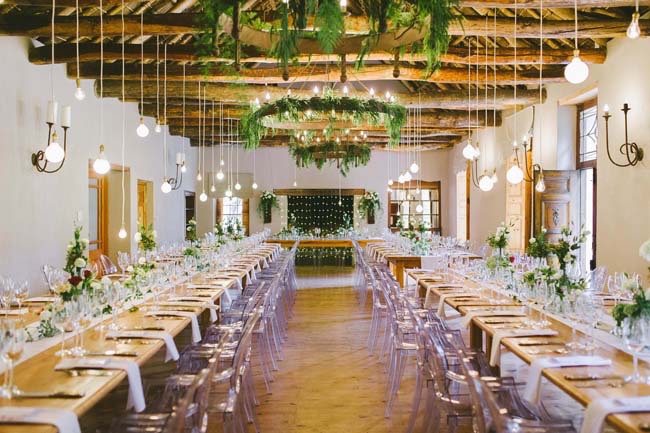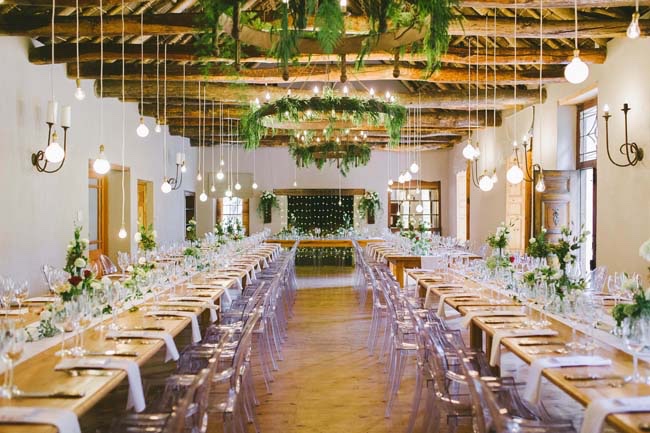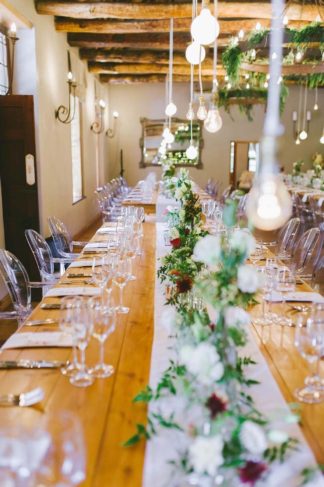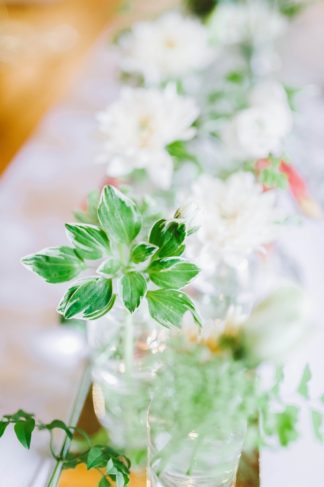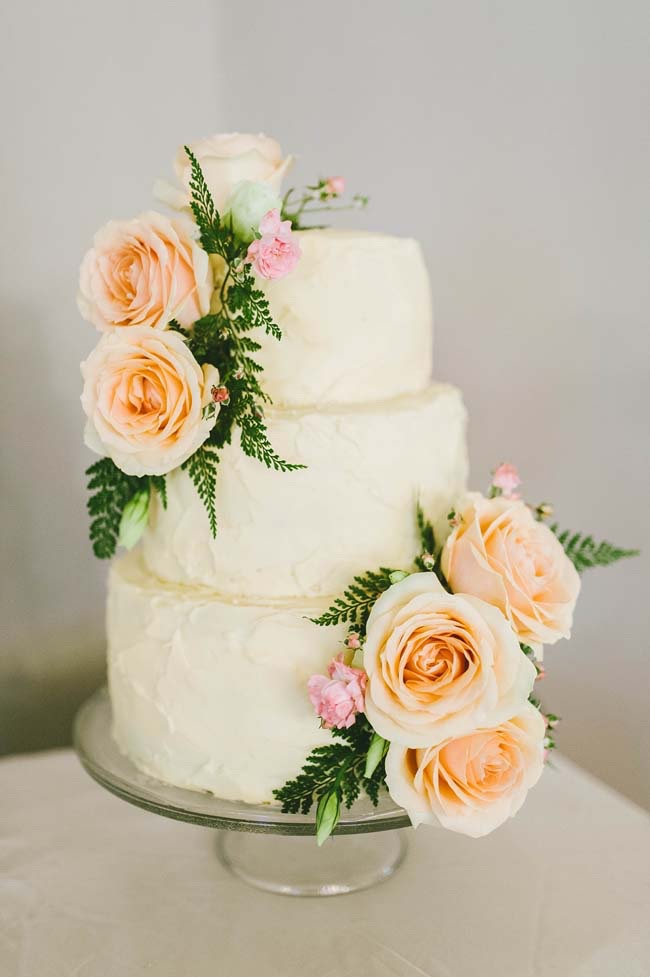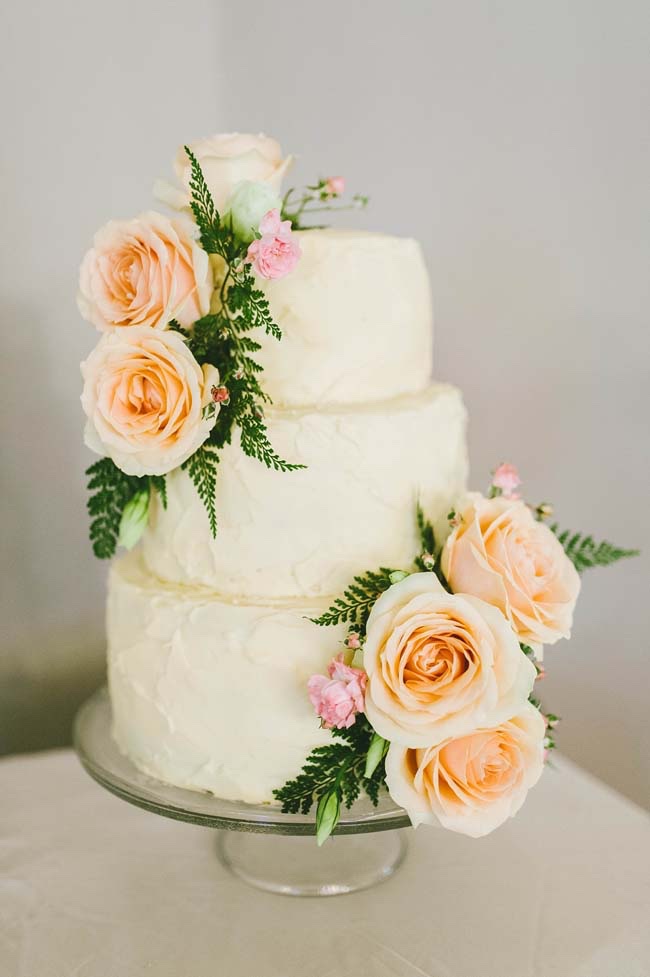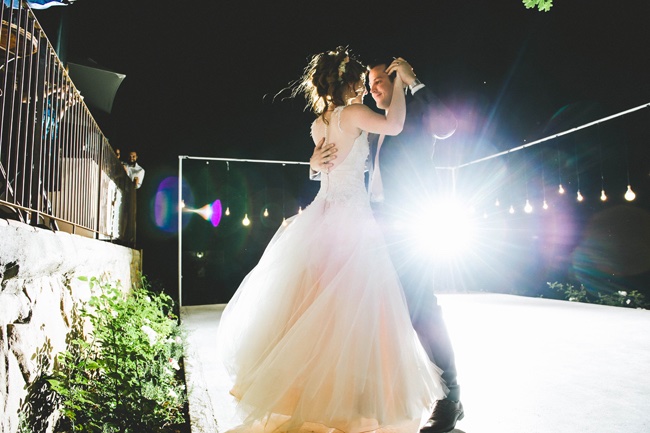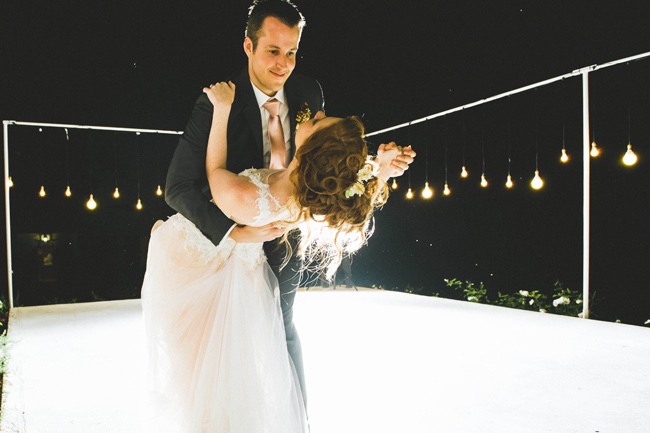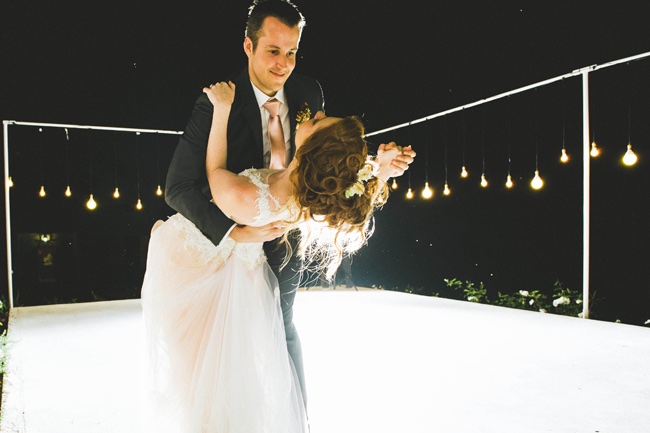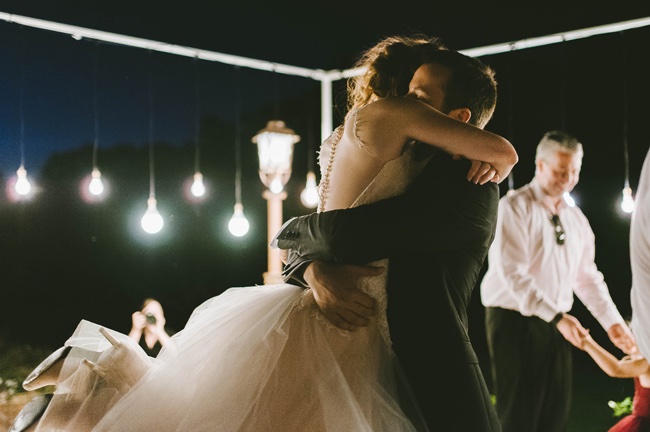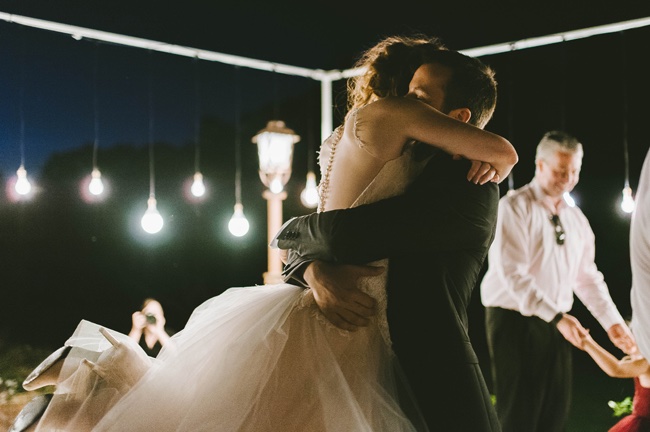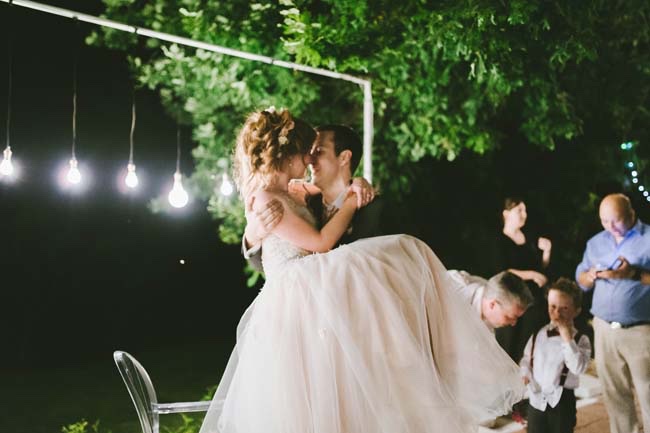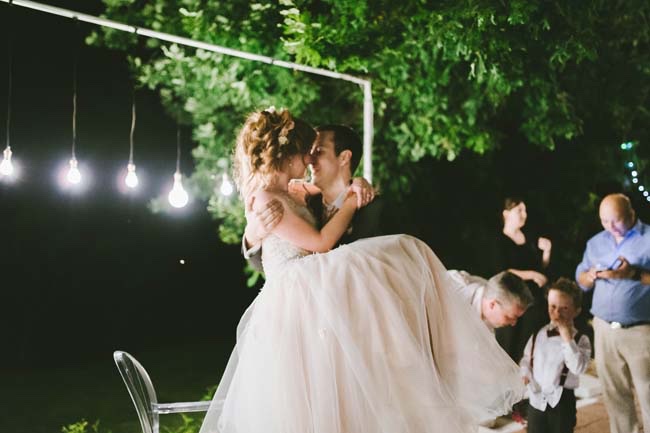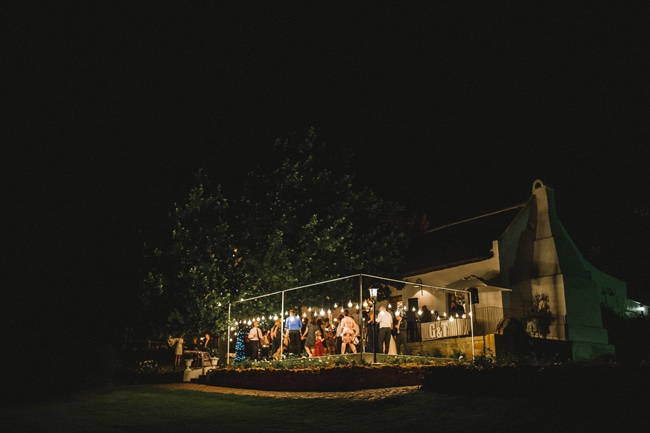 Whimsical Flower Farm Wedding
Love Story: Gareth and I have been together for over nine years, at least four of which were spent with me desperately wishing he'd just propose already! When he eventually did, it went a long way towards making up for the wait! We were on holiday in Turkey, in an area called Cappadocia, and had booked a sunrise hot air balloon trip – a very popular activity there. We got up at the crack of dawn and headed down to the balloon company for an early breakfast before our flight, and I noticed that Gareth was acting a little weird. I figured he was just nervous – he has a thing about heights. When we lifted off in the balloon a little while later, all thoughts of weirdness disappeared as we were both completely entranced by the incredible views. There were hundreds of balloons floating all around us, in complete silence, lit by the colours of the rising sun over this strange, lunar landscape. It was one of the most beautiful things I'd ever seen… until the man I love got down on one knee at 700m above ground. I'm pretty sure my heart is still floating up above Cappadocia somewhere!
Wedding Dress: My dress was probably the second most difficult part of planning our wedding.  I knew that I wanted to have my dress custom made, but to give myself peace of mind, I wanted to try something similar on to make sure that it suited me in real life as well as it did in my head. I tried on a few gowns at boutiques but could find nothing in blush. With my decision to have something custom-made solidly reaffirmed, I visited Victor Kok – a local designer I had interviewed in the past for a fashion magazine, and whose work I knew would be spectacular. We sat together with my inspiration images, and discussed the best ways to combine them, and then headed off to choose fabric together to get the perfect blush for my skin tone. We ended up using four different colours of tulle for my a-line skirt, layered to combine into a blush that changed tone as I moved. The bodice was also layered, with seed-pearl-accented lace in two colours – white and nude – over a deep-cut illusion neckline and illusion back with "floating" pearl buttons. The end result was the most dreamy, soft, romantic creation a girl could ever have hoped for. I felt absolutely gorgeous in it, and perfectly comfortable, because it fit like a glove with no boning or stiffness at all.
Hair and make up: I was incredibly lucky to have two good friends doing my hair and my makeup, and we had a lot of fun (and a lot of champagne!) trying out ideas before the wedding. It was important to me that we matched the soft romance of my dress without going too formal – a little bit fairy-tale, a little bit forest-waif, nothing too OTT.
Wedding Bouquet: Originally, I was planning on carrying a cascade bouquet, but as all the elements of the wedding started coming together, it just didn't seem to fit anymore. Instead, I chose to go with something infinitely simpler – a single, white rose for myself, and a blush version for my maid of honour. They were unpretentious and effortless, and I absolutely loved them.
Bridal Party Styling: I wasn't 100% sure what I wanted my maid of honour to wear, but when we found that floral dress in YDE, it was a clear winner. I loved that it had all our wedding colours, but it wasn't your typical bridesmaid's dress. Plus, she looked gorgeous in it, and that's always a good thing, too! My beautiful niece was my flower girl, wearing a burgundy dress made by my mom, and my dapper 5-year-old nephew wore charcoal pants and a white shirt and burgundy suspenders. We rented a charcoal suit for the best man, but kicked it up a notch with some fun socks. The blush ties were from Twill and my mom and I made the boutonnieres on the morning of the wedding.
Groom's Attire: Gareth searched for a suit for a very long time. I'm pretty sure it took him longer than it took me for my dress! In the end, we went to Zed Menswear and had a Fabiani suit custom fitted – you just can't get the same effect from something off the rack! The team at Zed were fantastic (as was their coffee!), and the suit looked like a million bucks.
Wedding Ceremong Details: Just like the rest of our wedding, we completely customised our ceremony, writing everything ourselves except for our officiant's address and our reading.  I walked down the aisle to Sara Bareilles "I choose you", which still brings tears to my eyes every time I hear it. While we signed the register, we played Arctic Monkeys "Baby I'm yours", and leaving the chapel we played Christina Perri ft Ed Sheeran "Be My Forever". The chapel at Langkloof is in an old barn-turned-chapel, with wooden pews and crumbling stone walls, lit by hundreds of flickering candles. It didn't need much decoration, but we added white tulle ties to the ends of the pews, accented with a burgundy ribbon and a pale pink lisianthus, and scattered rose petals down either side of the deep red Persian runner.
Wedding Readings: Because we'd been together so long before we chose to marry, we chose The Union by Robert Fulghum which felt all the more appropriate to us. It really captured the fact that commitment doesn't begin with saying "I do"; it starts the moment you begin to plan a life together – to build shared dreams for a shared future.
Seating Chart and Guest Book: Instead of a traditional guest book, we set up a photo booth with customisable chalkboard props that guests could use to write a message to us, and then take a picture. It was a fun activity, and another set of photo memories that we'll get to keep forever!
Wedding Reception: Our predrinks were held on the Roman veranda – an airy, shaded patio with billowing white curtains, leading out onto a lawn with trees and a fountain. We served a selection of canapes and G&Ts (for Gareth and Tracey), and set out a croquet course on the lawn. We also lined the walls with framed photographs of family weddings (siblings, parents, grandparents and great-grandparents) interspersed with rustic beer-bottles that we used as vases. For dinner, we moved to the manor-house voorkamer, where the venue's Oregon pine tables had been set up banquet-style, with hanging naked-bulbs providing lighting. We laid long, white runners down the length of each table, accented with narrow strips of mirror, and scattered with a variety of glass bottles that we'd collected to use as bud vases. These were filled with white, pink, and the occasional burgundy bloom, as well as loads of greenery, which we also draped between the vases and on the chandeliers.
Wedding Playlist: We chose a special song for each of the key moments throughout the day. Some were serious, some were soppy, and some were just for a laugh. We entered our reception to MC Hammer "Can't Touch This", our first dance was Ed Sheeren "Thinking Out Loud", we cut the cake to Jason Mraz & Colbie Caillat "Lucky", the bouquet toss was Megan Trainer "Dear Future Husband, and the garter toss was Kenny Loggins "Highway to the Danger Zone". Our last dance was Missy Higgins "The Way You Are Tonight", and our grand exit was Jonathan Coulton "Still Alive", from the game Portal. We also let guests request songs to be played throughout the night using our online RSVP form.
For brides considering going the DIY route like we did, it's totally doable, but don't fool yourself into thinking it'll be easy, or that the weeks leading up to your wedding will be relaxing and calm! It'll be crazy, it'll be chaotic, you'll get so tired of making decisions you'll want to tear your hair out… but it'll also be ridiculously fun, super rewarding, and more personal than a professionally-planned wedding could ever be.
I think approaching the wedding industry for the first time, I had rose-tinted glasses on. That said, the industry also has some genuinely lovely people – our photographer, Claire, for example, was absolutely amazing!
DIY is definitely the easiest way to keep costs down. Our flowers, for example, cost about a sixth of what they would have, had we gone the professional route. Beg, borrow or steal (don't steal) decor from recently married couples – you'll be surprised how many things people having lying around that they don't mind you borrowing.
Always get a quote on having a dress made instead of buying it off the rack – you'd be surprised how much afforable and beautifully personal a custom-made dress can be!
Wedding Service Providers