Made Beautiful by BHLDN Vessels  ♥
This charming DIY wedding flower centerpiece created using tulips, hydrangea, roses, carnations and lambs ear as seen on BHLDN is perfect for a spring or summer wedding. Plus, it is just so easy to recreate at home! Styled in a romantic, muted palette of creams, peach, white and blush, this delicate DIY flower arrangement can easily be updated to fit your own wedding color scheme by just switching the blooms in the recipe for flowers in your own fave shades. ♥  If you love this DIY flower recipe and purchase these cute parlor pitchers, you're helping support our blog. We'll get a small percentage of the sale for sharing them with you, which helps us pay the bills. Thank you! ♥
Peach & White DIY Wedding Flower Centerpiece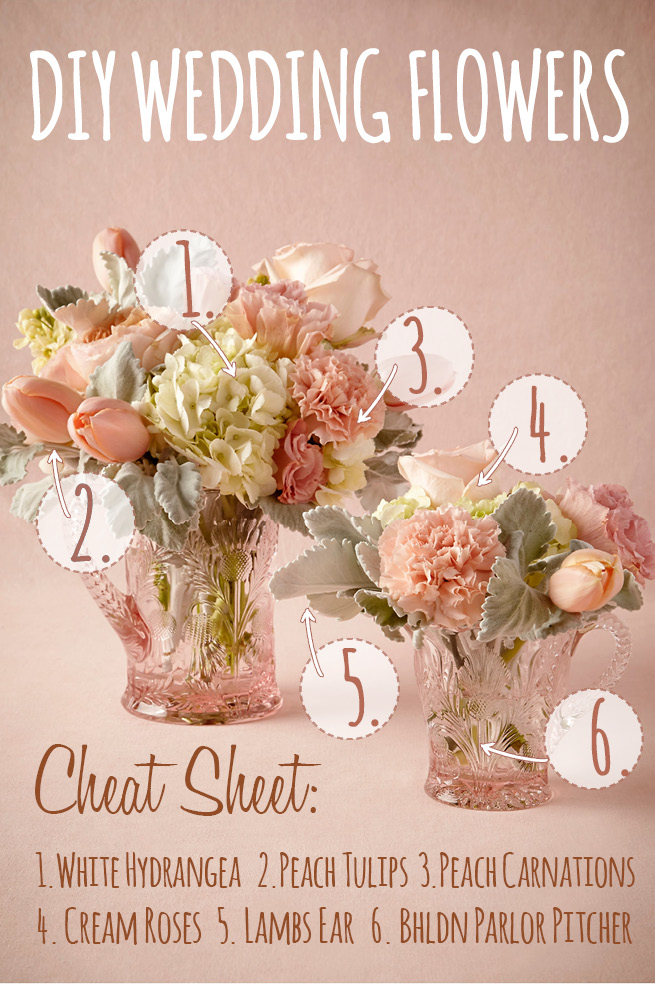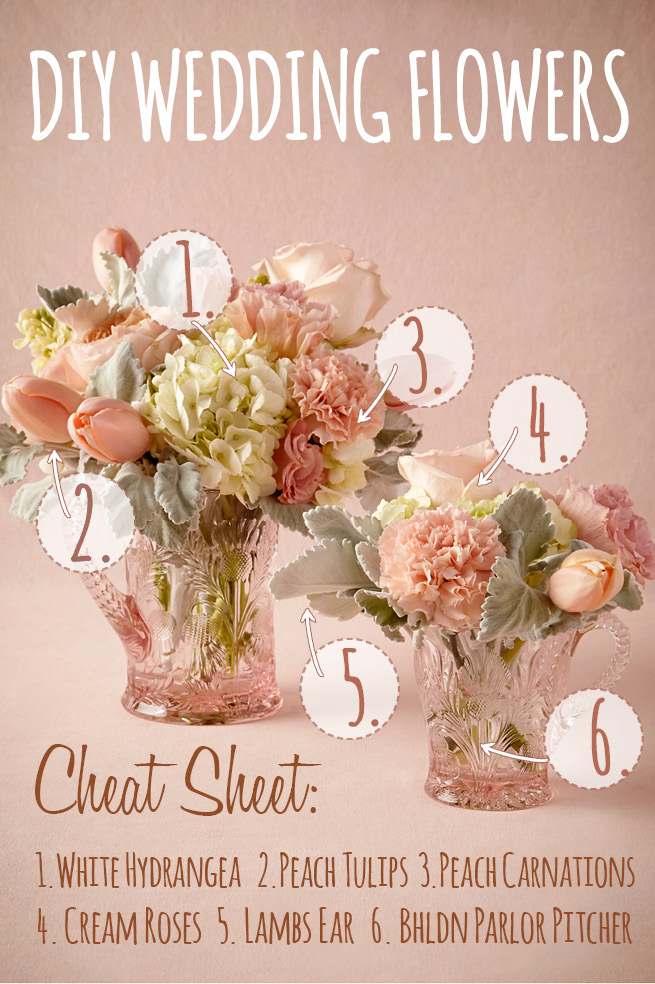 Peach & White DIY Wedding Flower Recipe
Here's what you'll need per arrangement:
6- 4  tulips
3 hydrangea
4 – 5 carnations
3 – 5 roses
Lambs ear
This lovely BHLDN parlor pitcher to hold the arrangement
DIY Wedding Flower Styling:
For round tables you might want to create one large arrangement in the center, with three to five smaller arrangements circling it. If your guests will be seated at rectangualr or long tables, you can place the arrangements side by side in a row, alternating tall with short. You can also add mix and match gorgeous votives like these  or these, filling them with single stem blooms or softly flickering candles to add even more romance to the table.
 ♥ ♥ ♥ Credits ♥ ♥ ♥
Styled by BHLDN // Images used with permission