Rustic Eucalyptus Bouquet ♥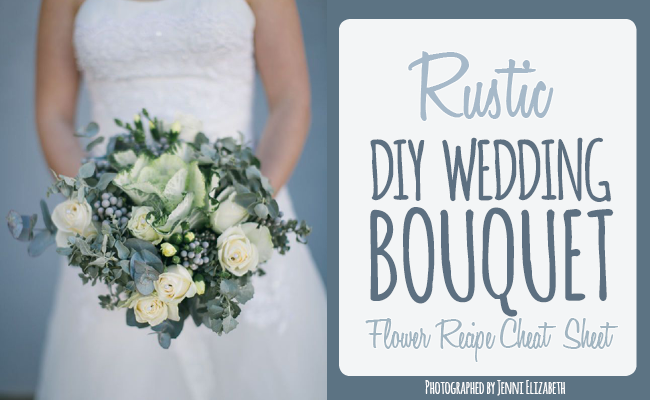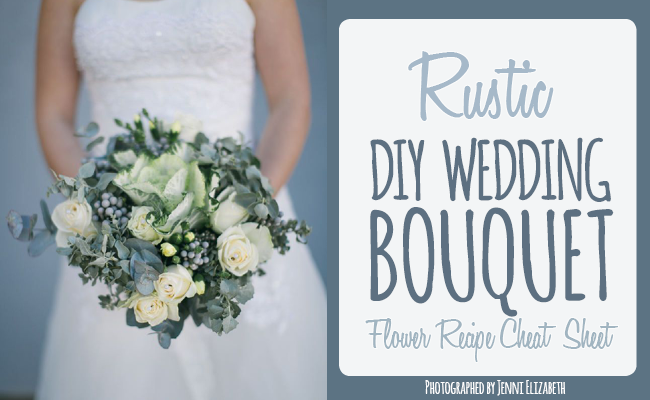 The organic hues of green, cream and grey make beautiful bride Anri's rustic wedding bouquet perfect for a fall or winter wedding. In fact, it's one of our fave rustic bouquets ever, and one of the things that we love most about it is that it's super easy to replicate.
With the help of these lovely pics from photographer, Jenni Elizabeth,  we're going to help you create something similar for your rustic wedding by giving you another of one our super hand wedding flower recipe cheat sheets. YAY!
DIY Rustic Wedding Bouquet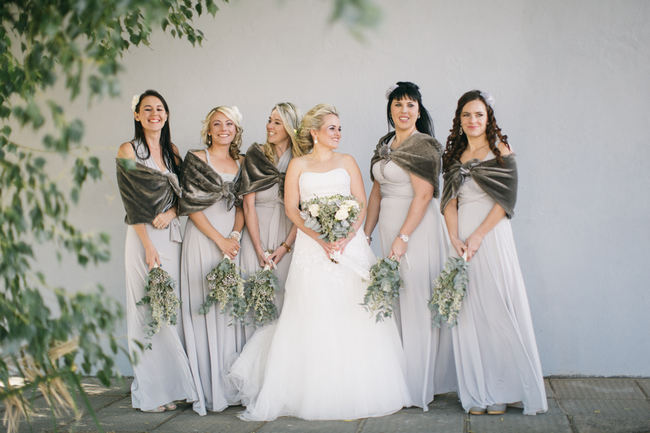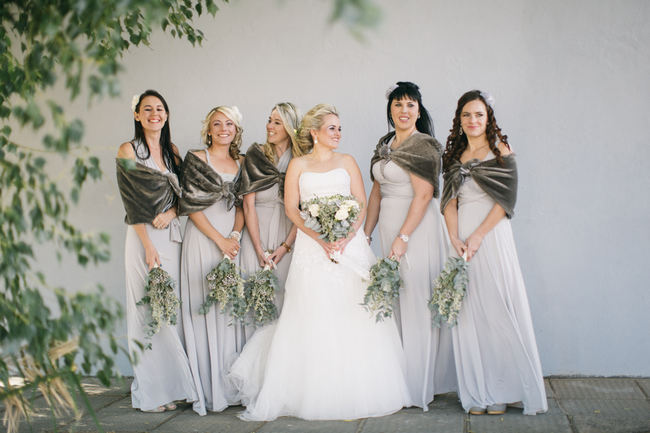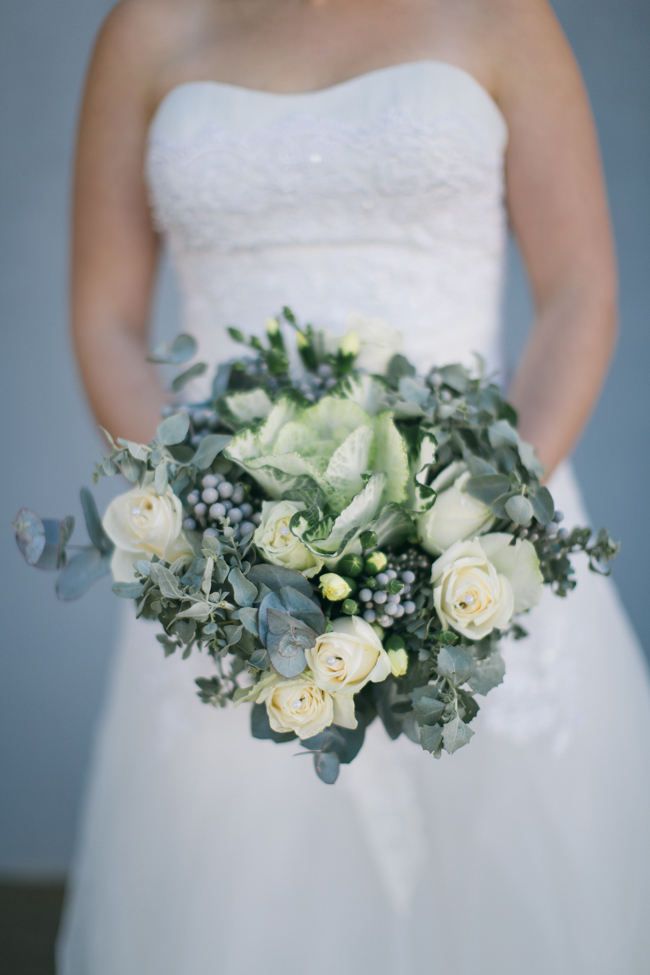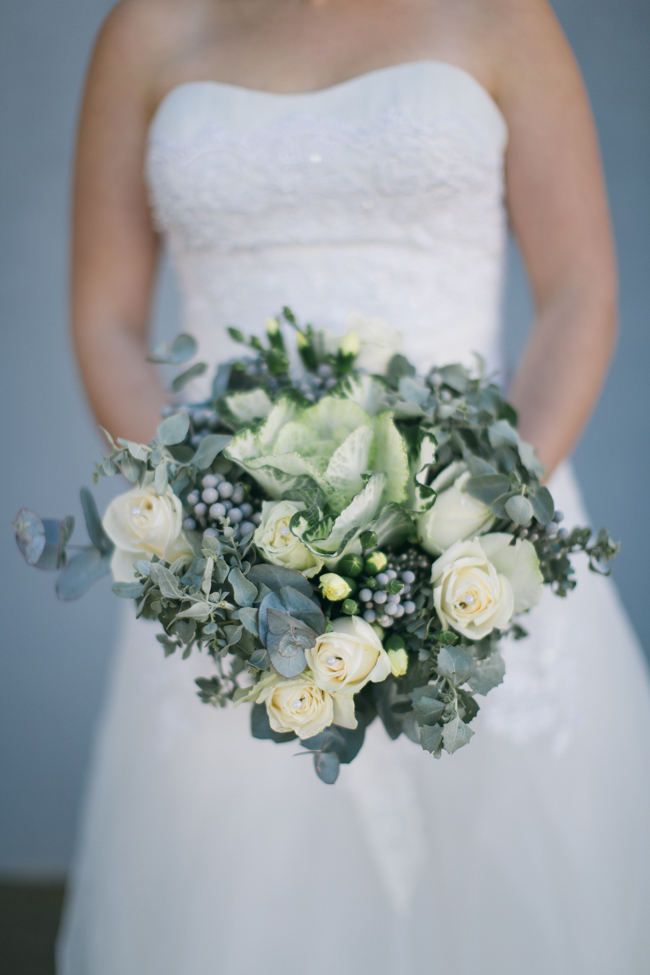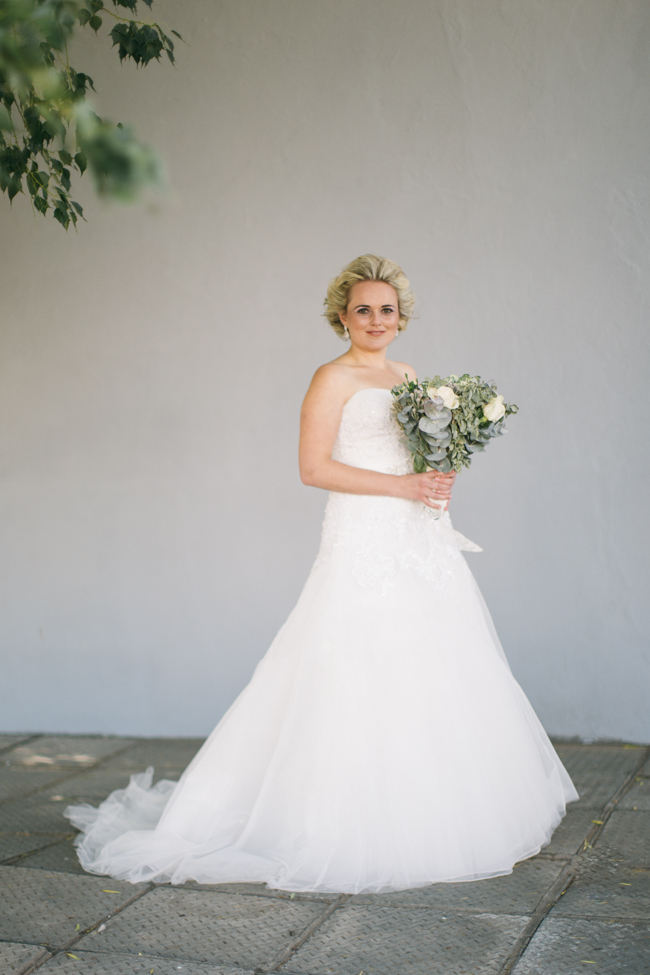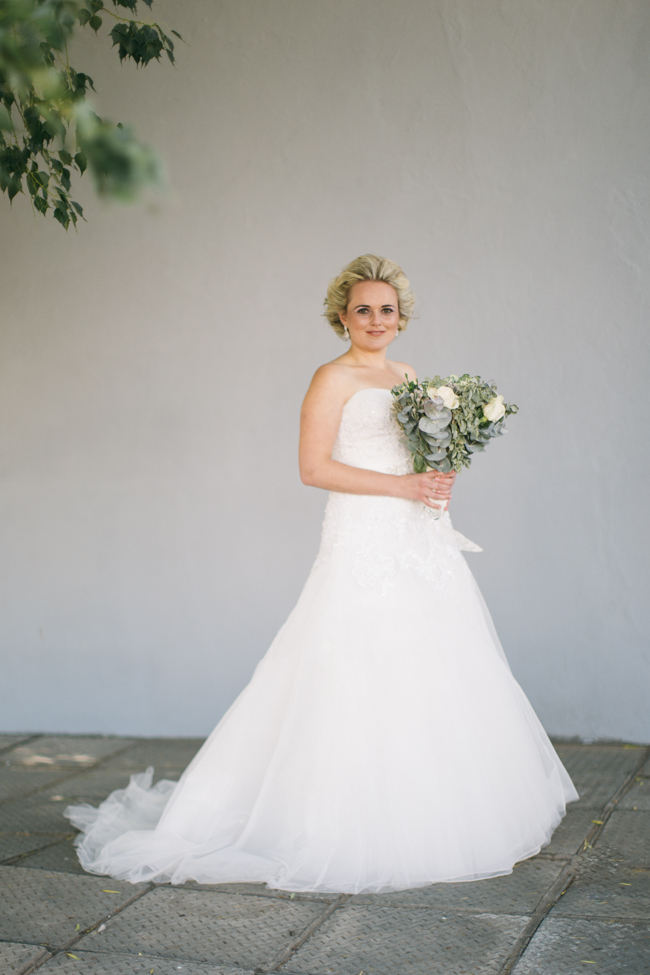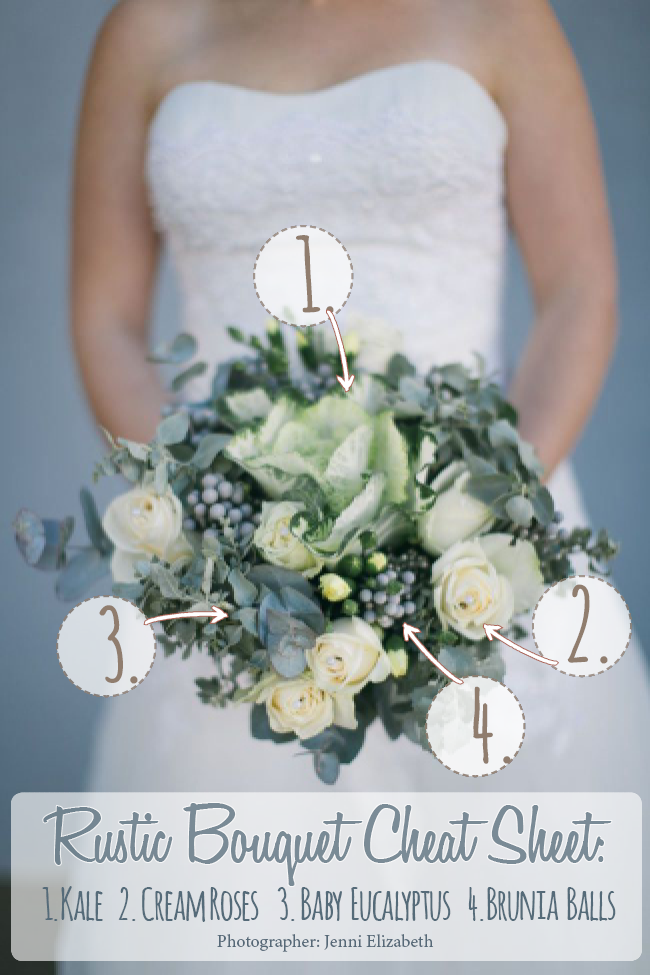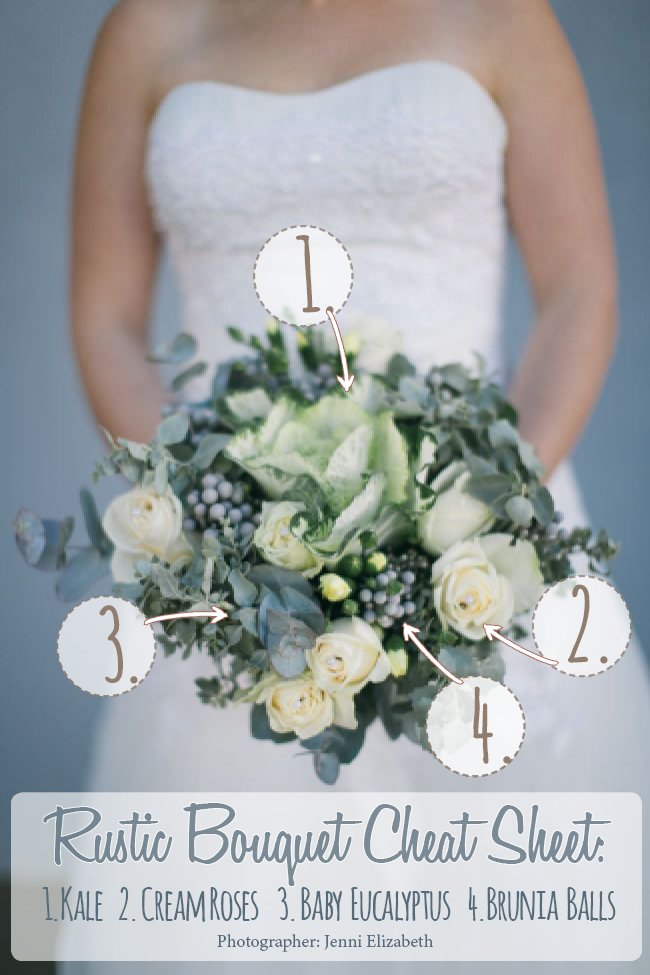 DIY Rustic Wedding Bouquet Recipe
Here's what you'll need in terms of flowers per bouquet depending on the size required:
1  Medium to Large Sized Kale Flower. (Thats the cabbagey looking one in the middle!)
8 -10 Cream or Yellow Roses
1 Bunch of Baby Eucalyptus
1 Bunch of Grey Brunia Balls
DIY Wedding Bouquet Styling:
Start with the Kale as the focal flower in the center, then add the roses, interspersed with Brunia and Eucalyptus around, building the bouquet outward. (We love Practical Wedding's step by step bouquet tutorial if this your first bouquet!) To create your bridesmaids bouquet, simple exclude the Kale use fewer flowers. Easy as that!
♥ ♥ ♥ Credits ♥ ♥ ♥
Beautiful Grey and Yellow Winter Wedding  // Photographed by Jenni Elizabeth