Handmade Harmony in Pretty Pastels ♥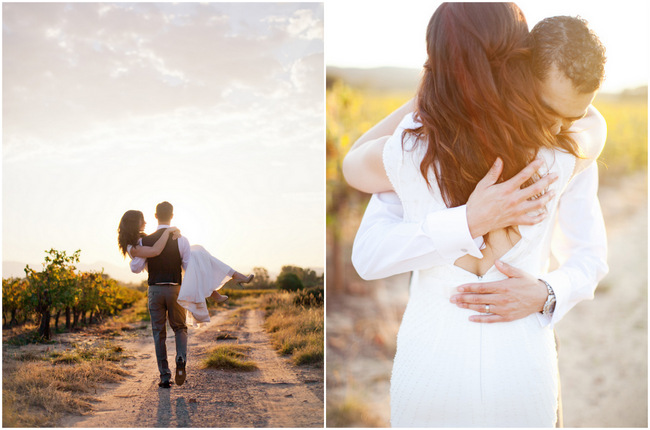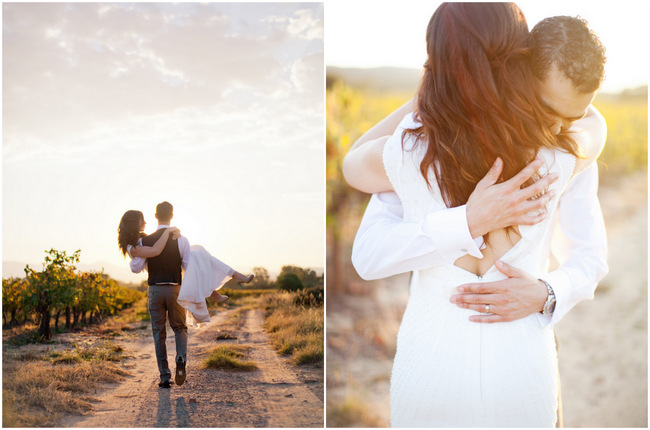 Today's lovely couple, Lauren and Ashwill, are a 'hands-on' pair. It makes sense then that their rustic pastel wedding at Bon Cap Winery was a DIY affair complete with handmade signage, homemade favors, DIY seating chart and loads of handcrafted details. The couple wanted the day's atmosphere to be peaceful, casual and relaxing for everyone – themselves and their guests included.
They chose a palette of mint, teal, peach and soft pink to adorn the day which you'll see in these oh-so-pretty images brought to us with love by Moira West Photography . I'm such a sucker for Moira's dreamy work, especially her ability to capture the perfect amount of golden light in her dreamy couple portraits. (Just scroll on through today's images to see what I mean!)
Lauren shares their vision for the day: "We wanted our wedding to be a true reflection of our personalities. We did a lot of DIY both to save costs but also to be able to look back and say 'we did that'. Ashwill made signage for the outside area where the canape's were served from old pallets. The table seating we also made ourselves using n old window frame. I even baked some goods for our guests to have with their coffee and tea later in the evening."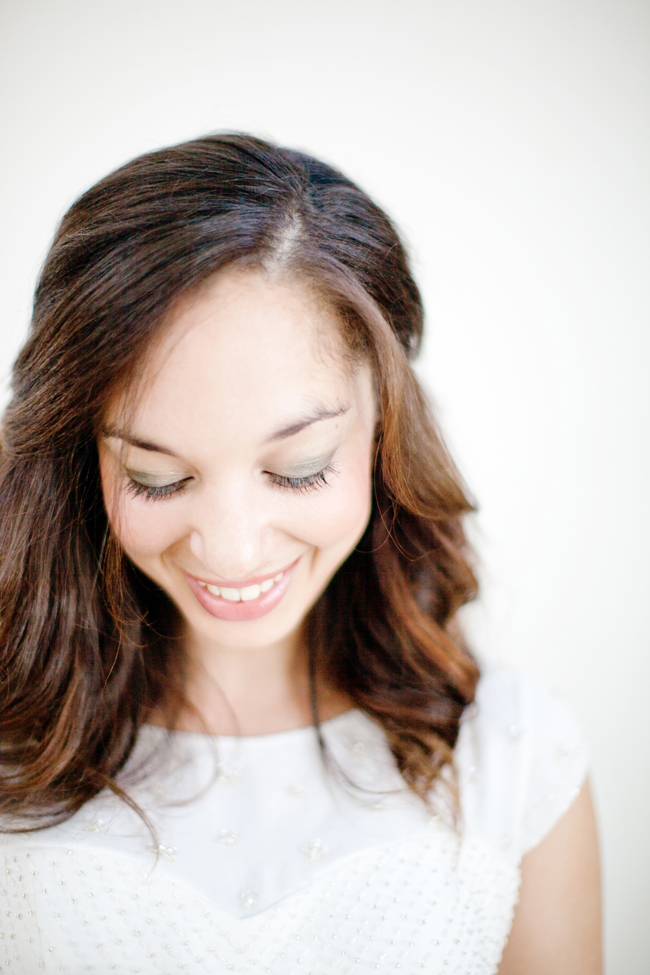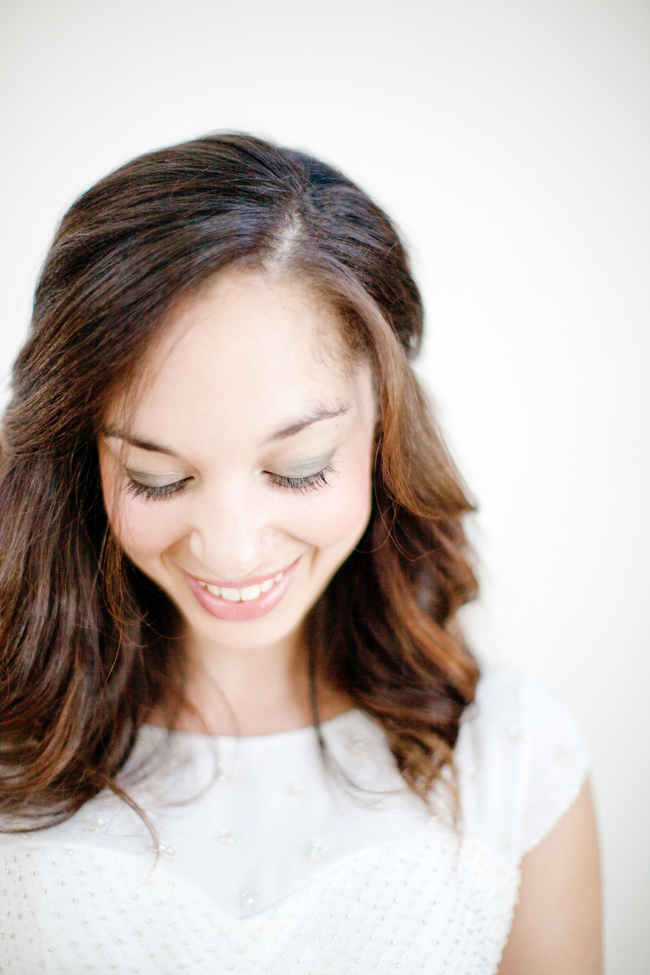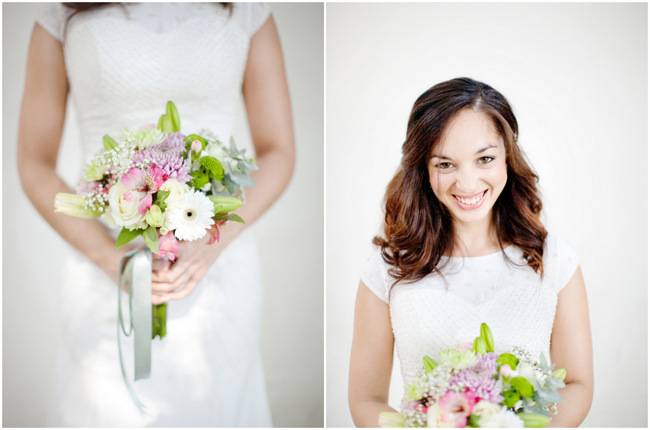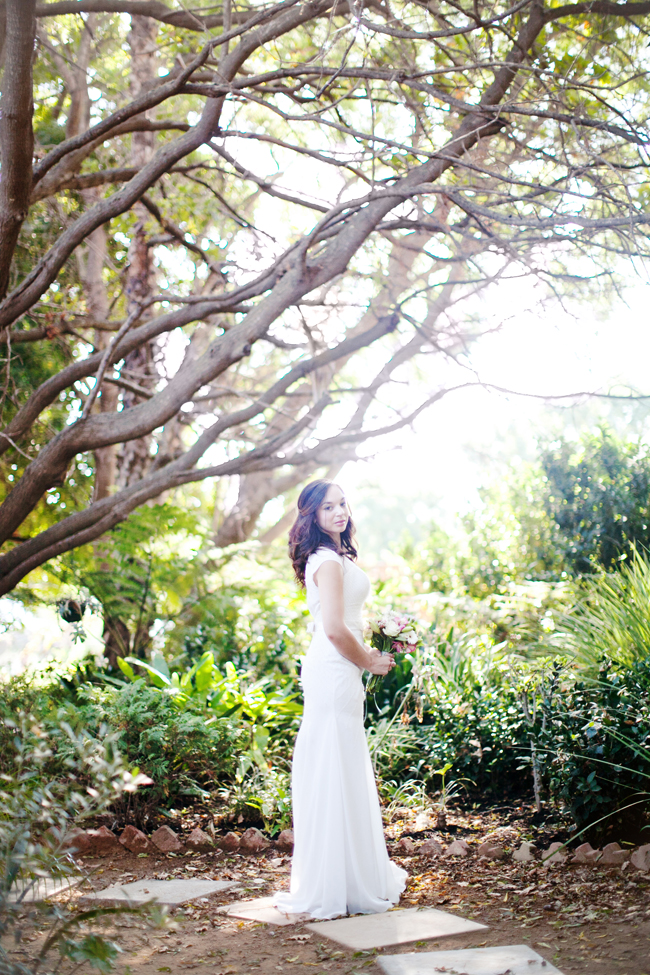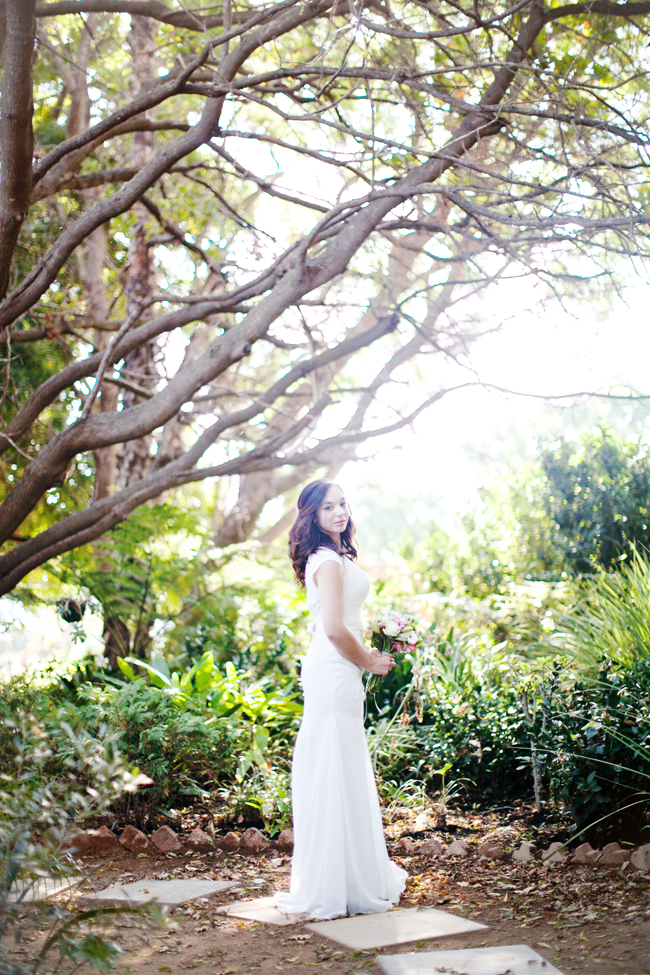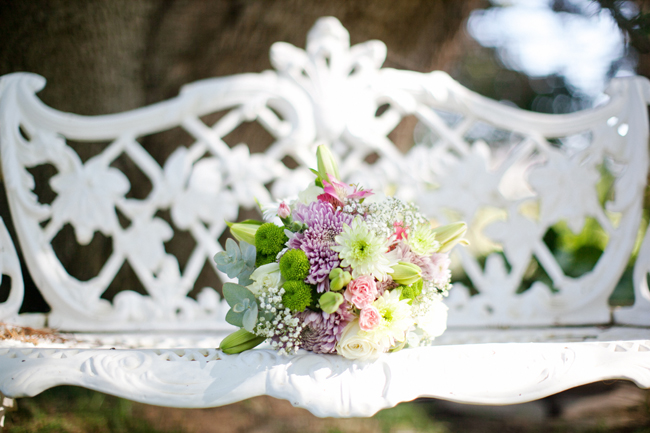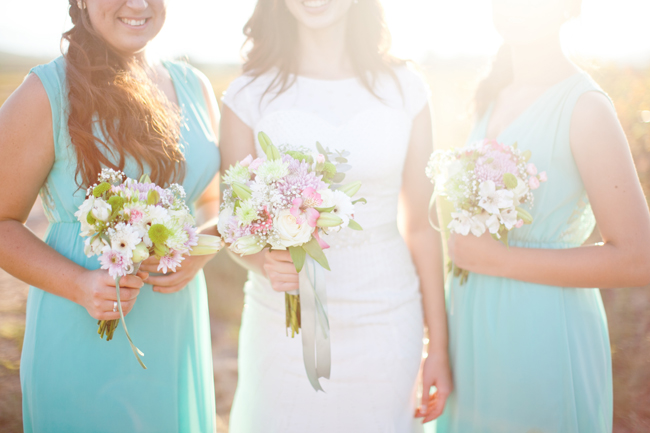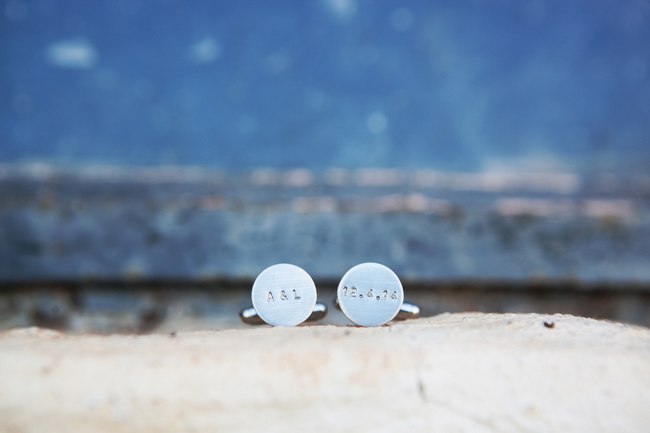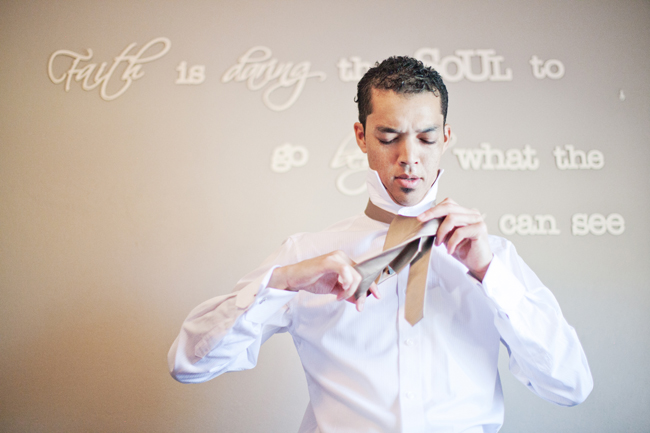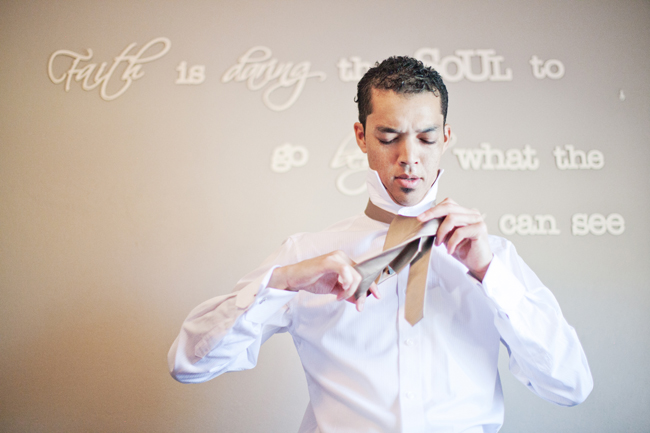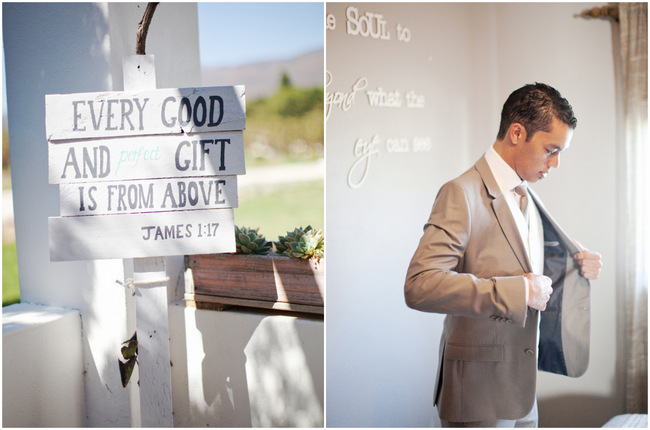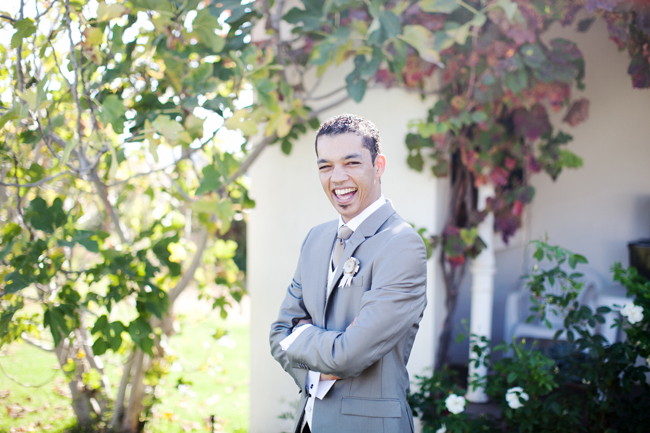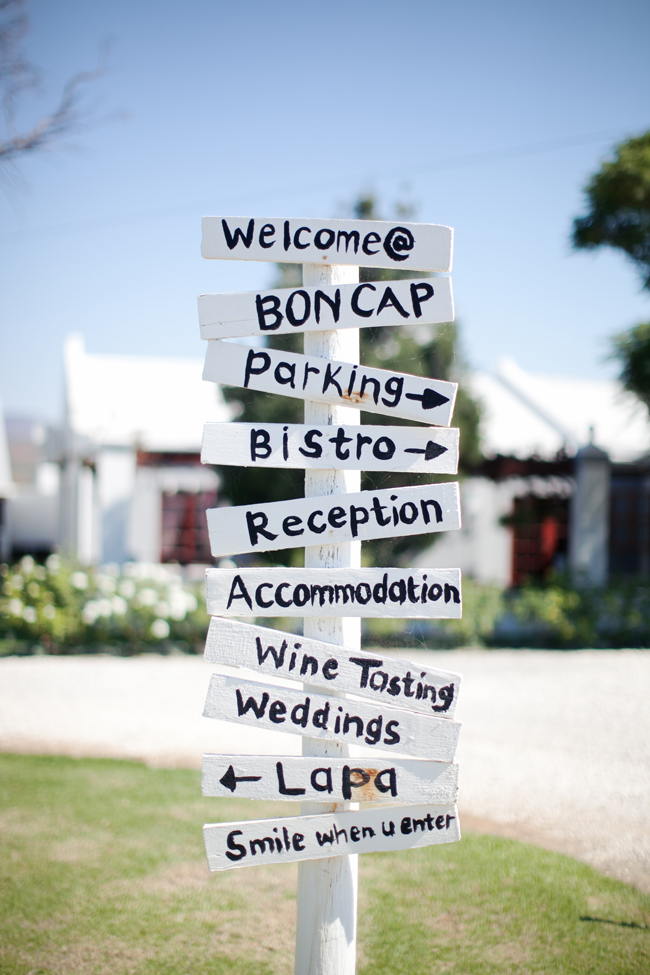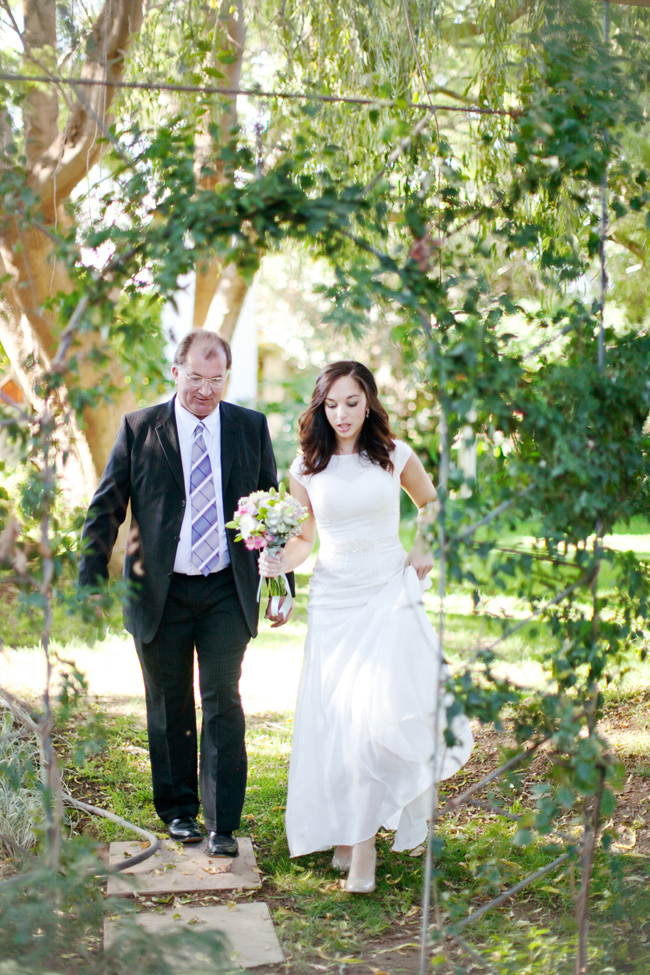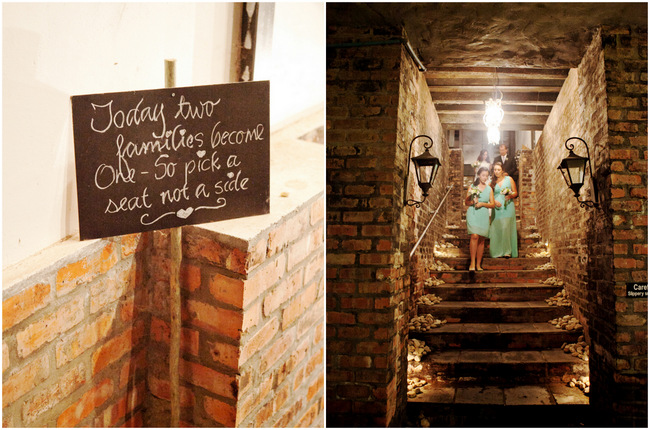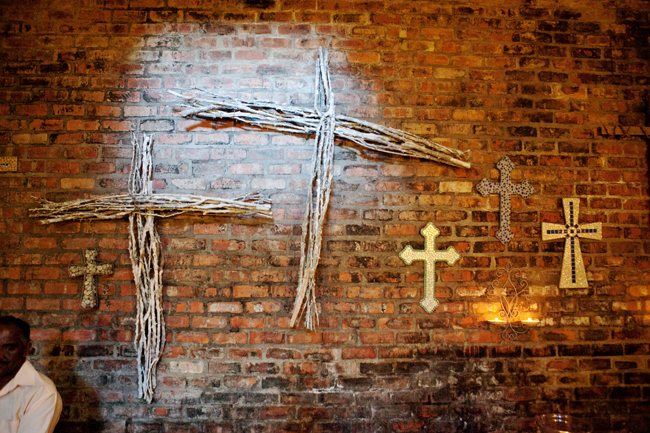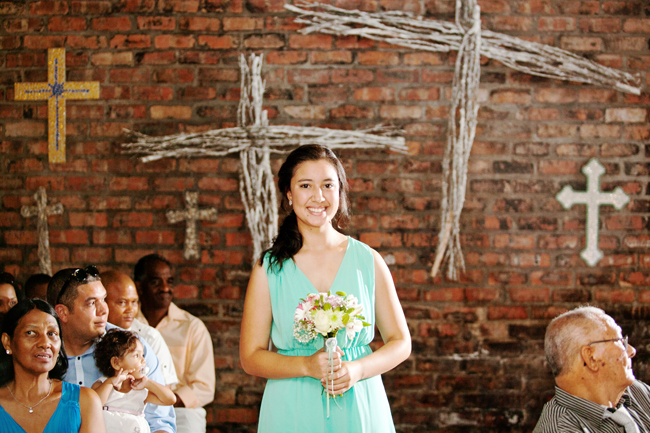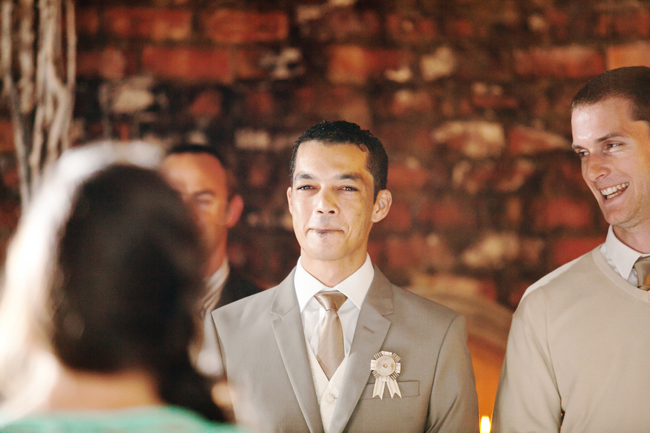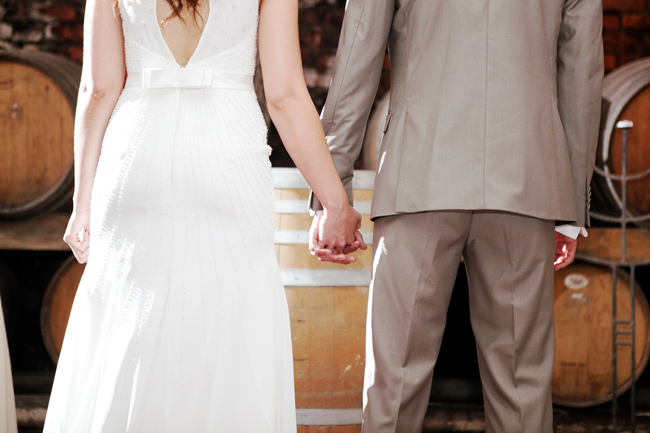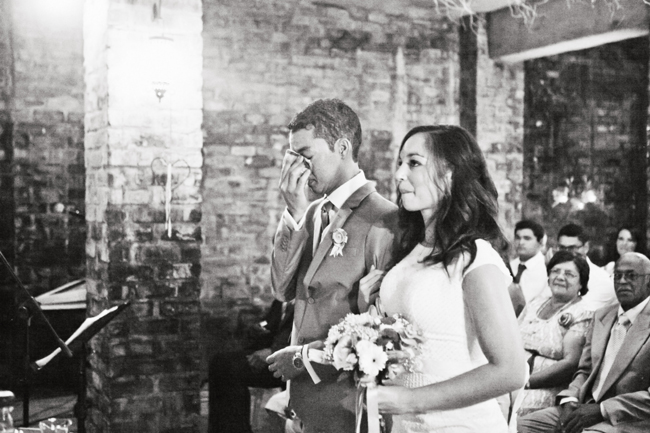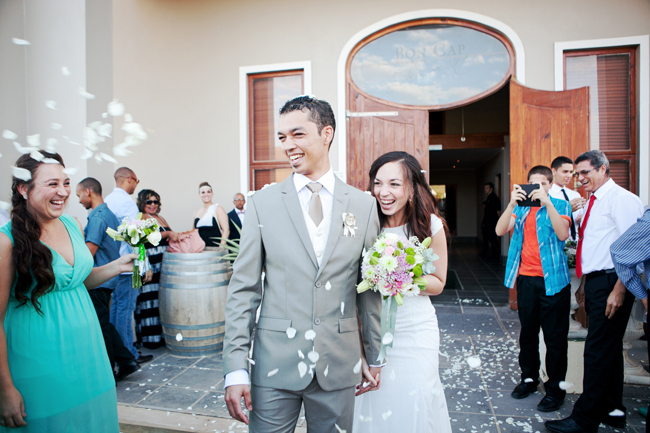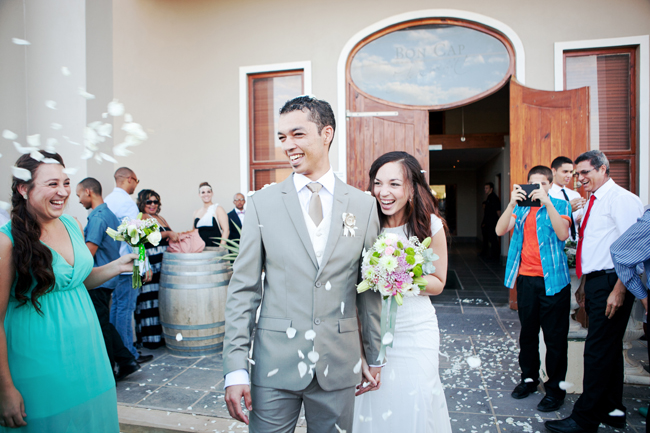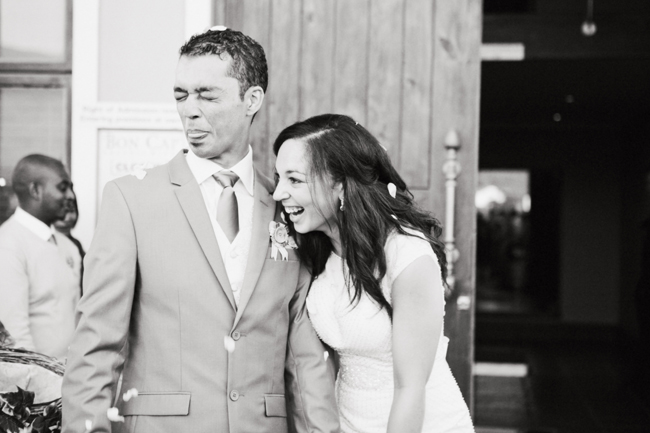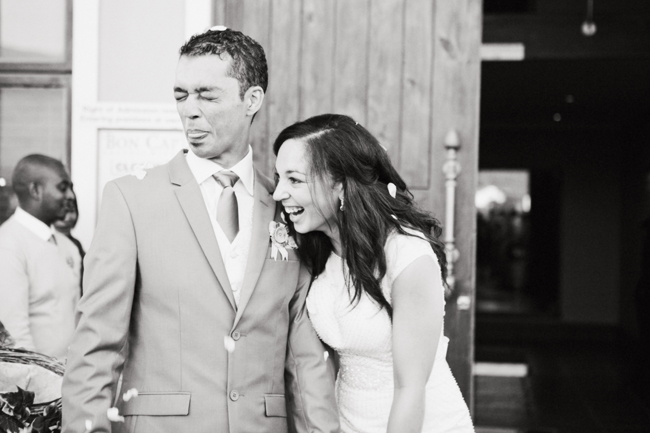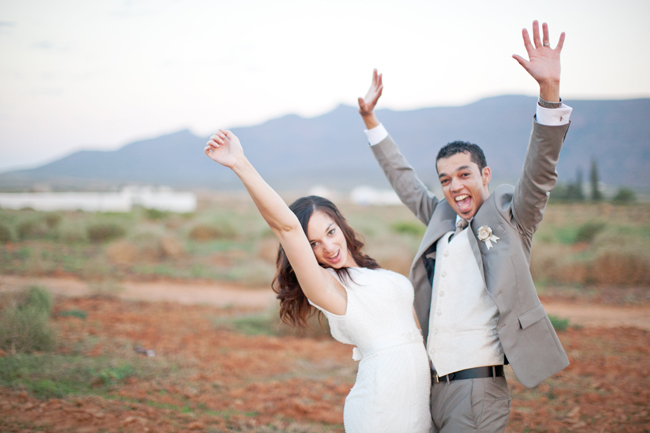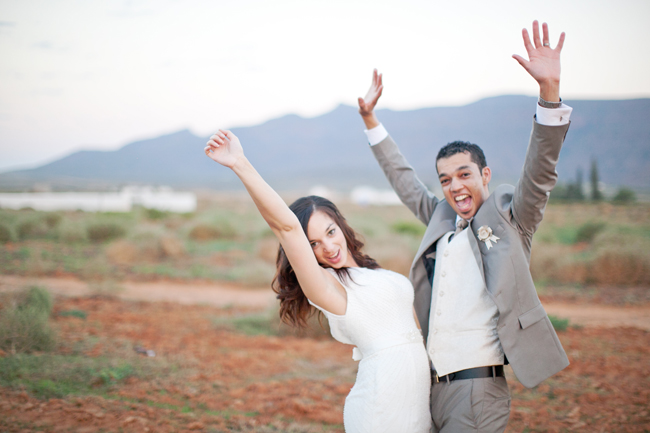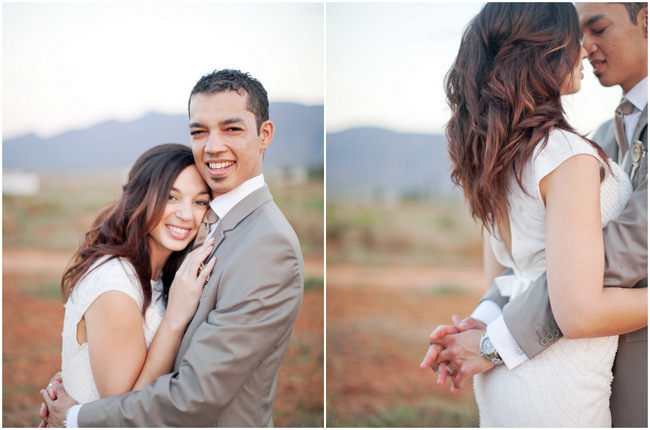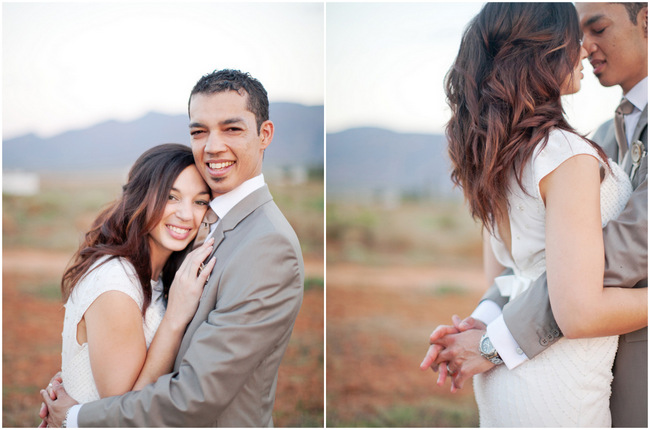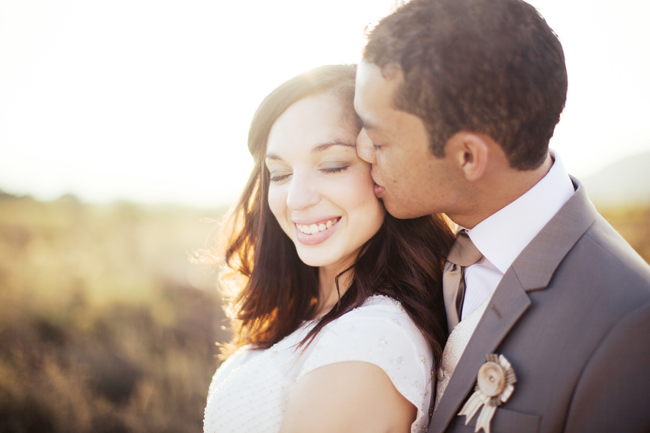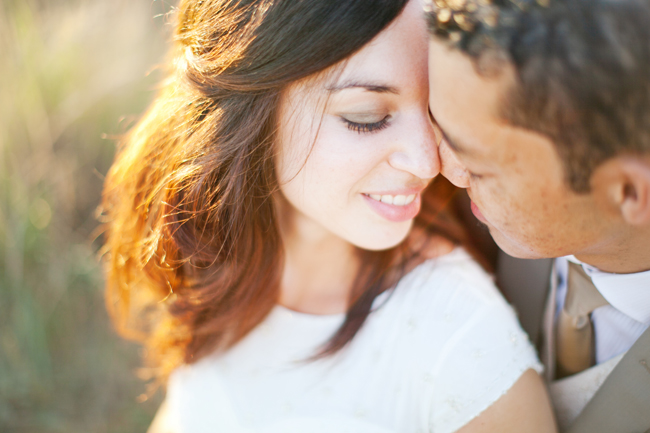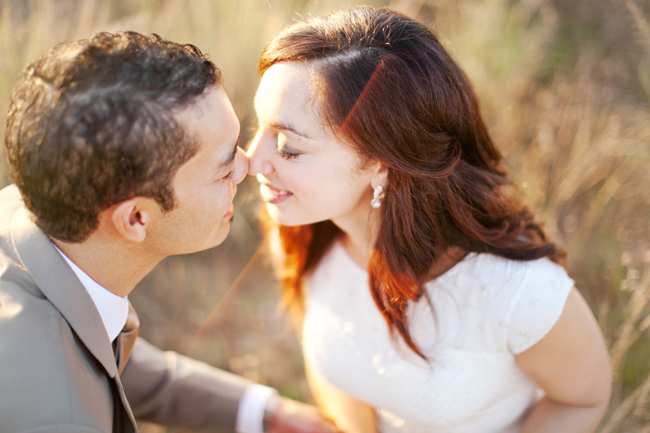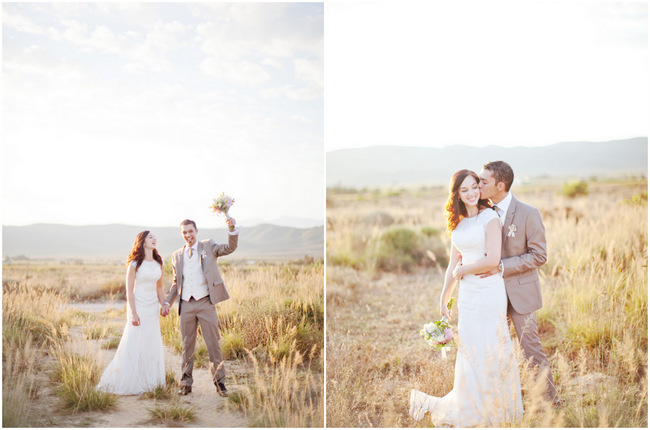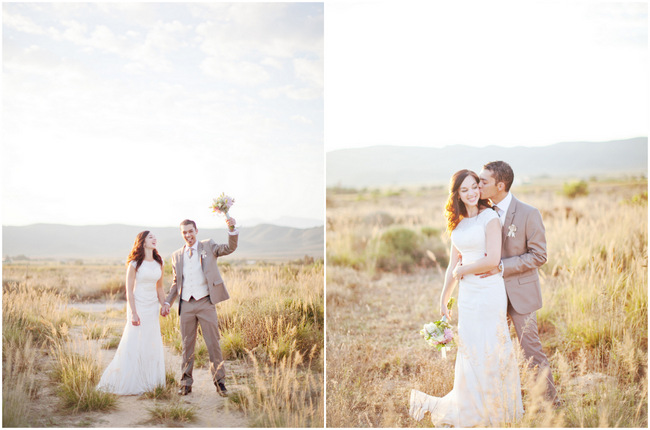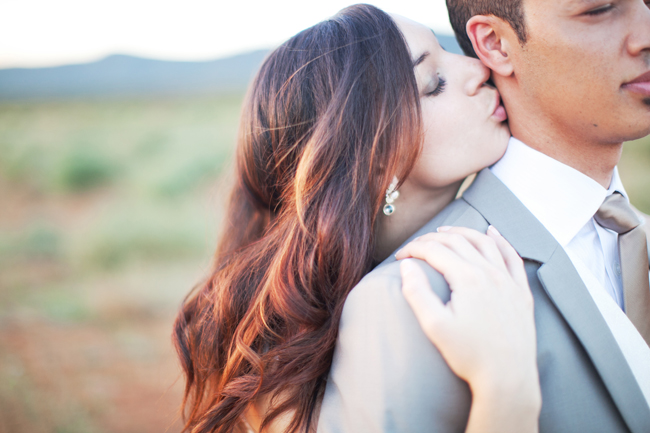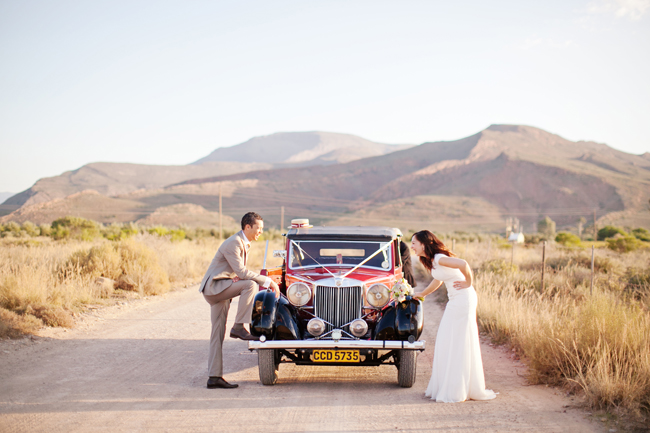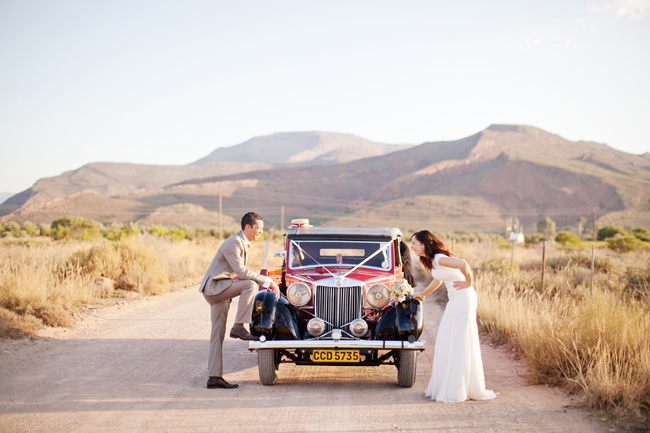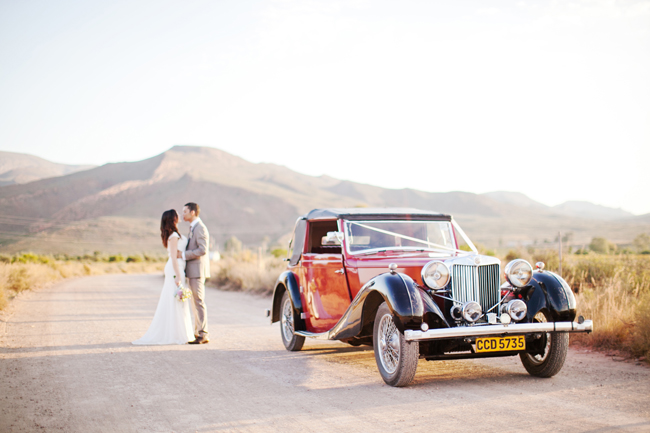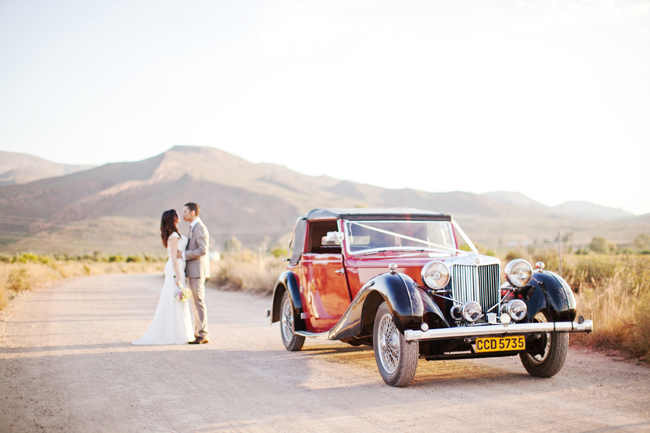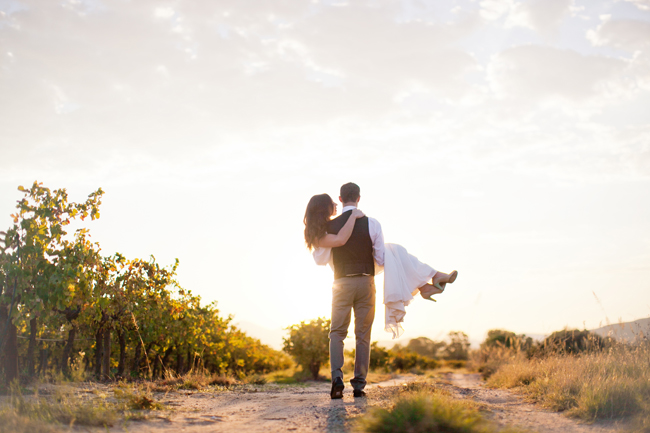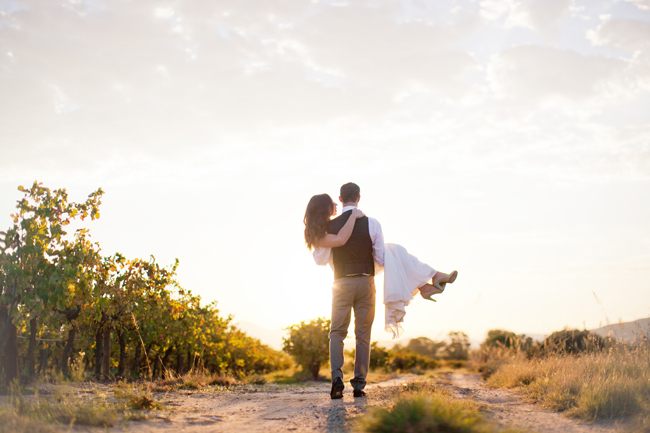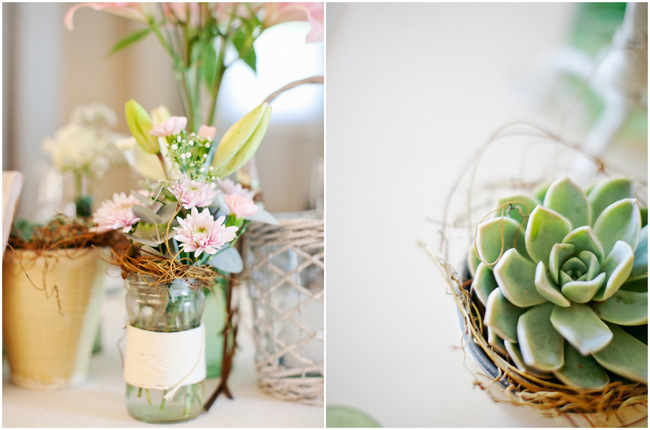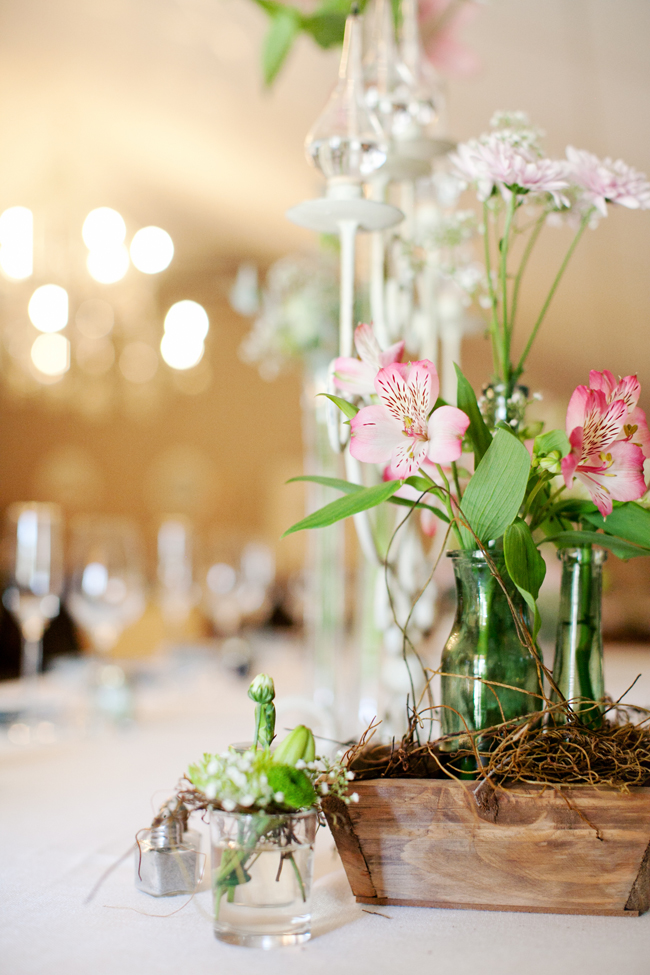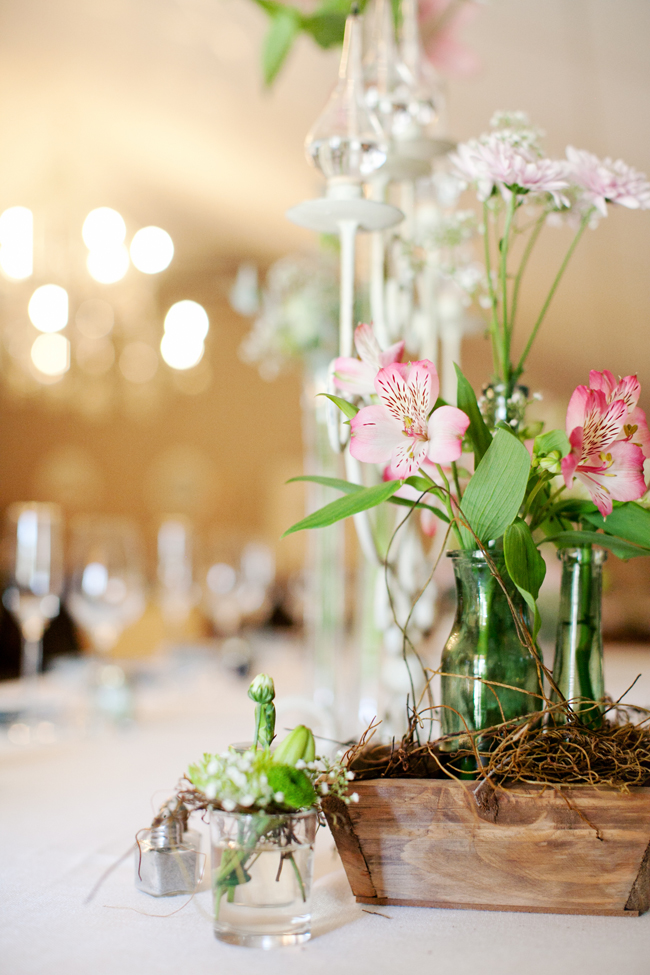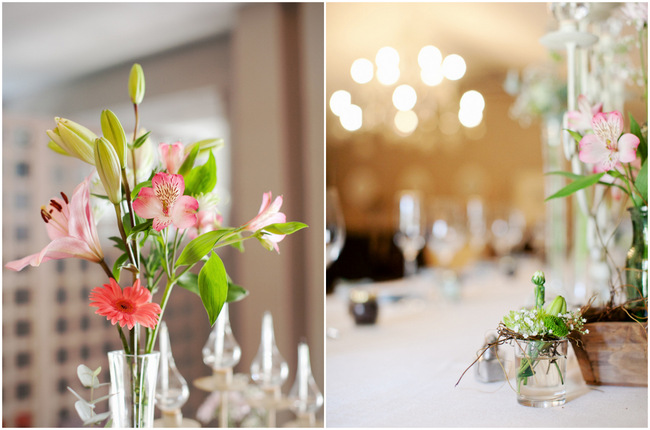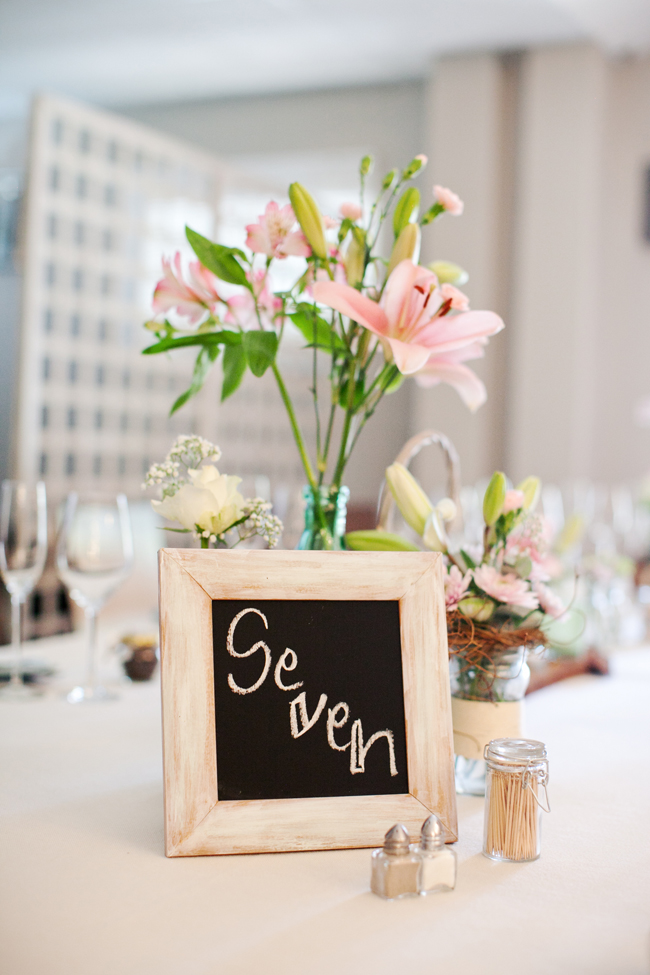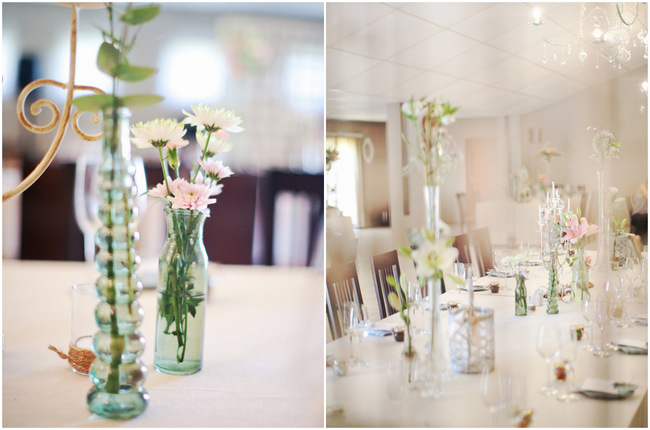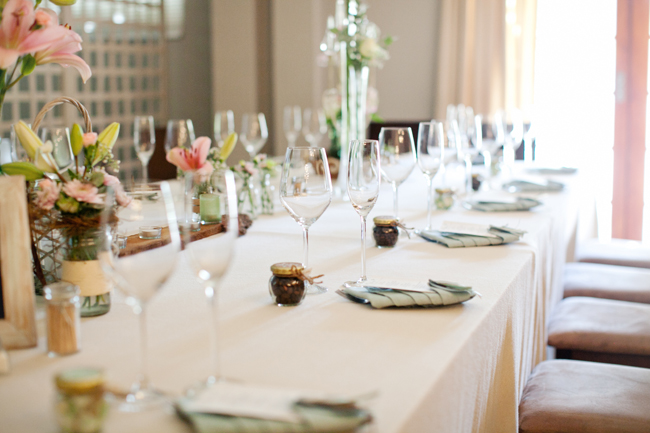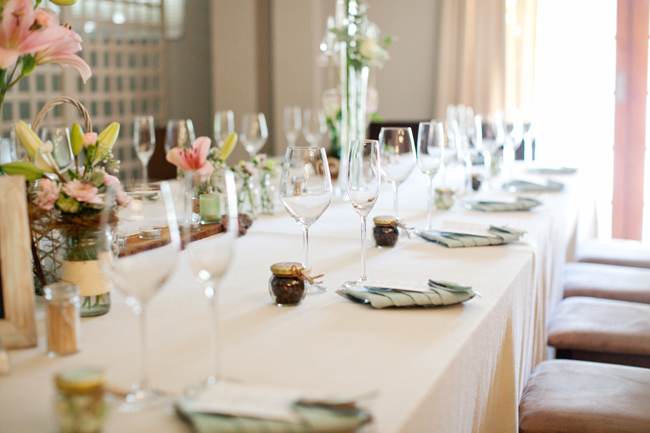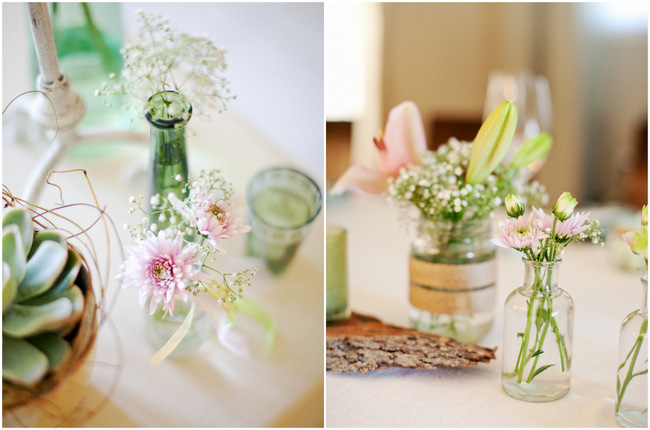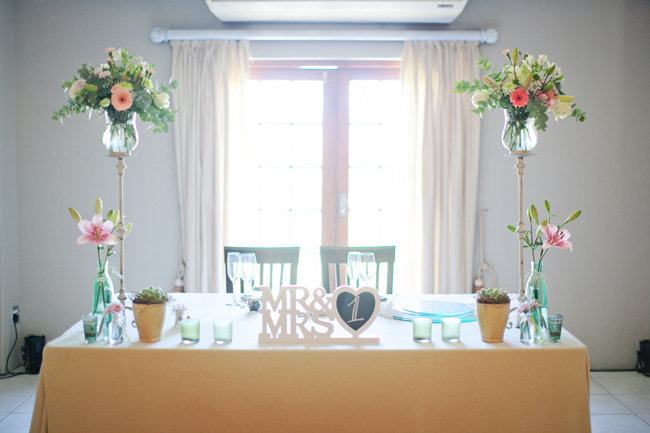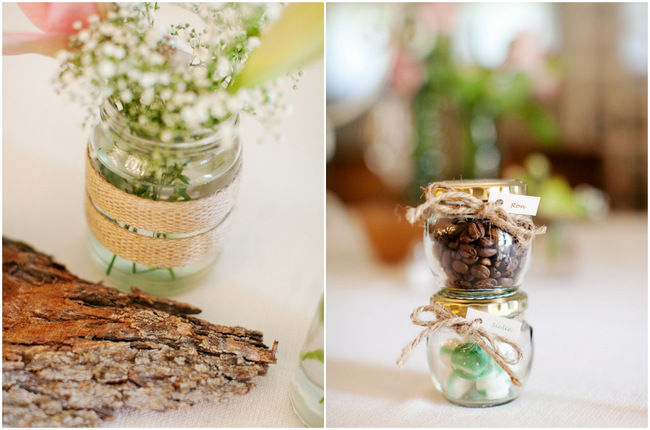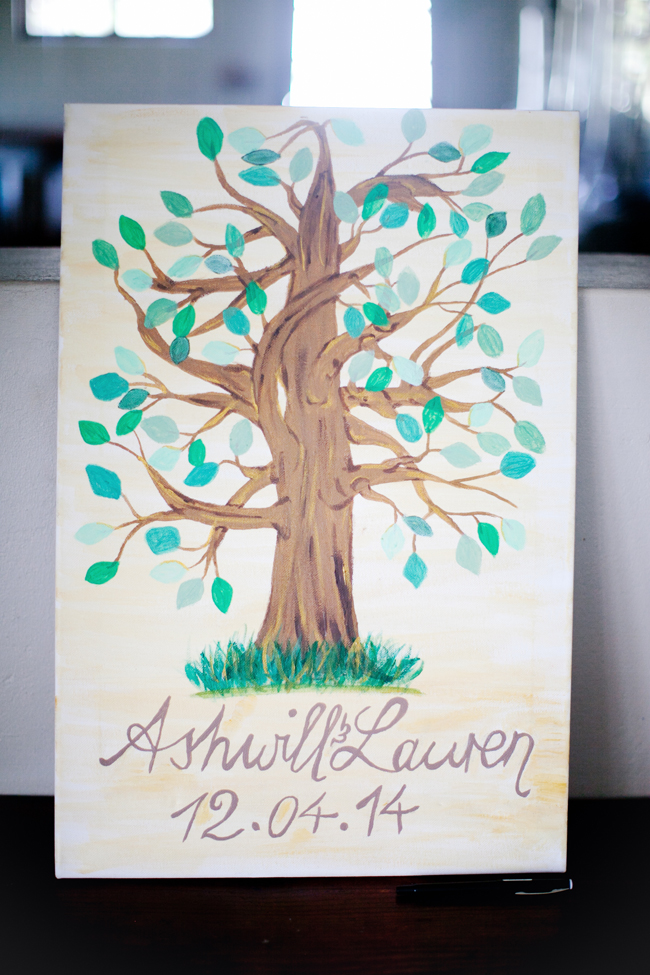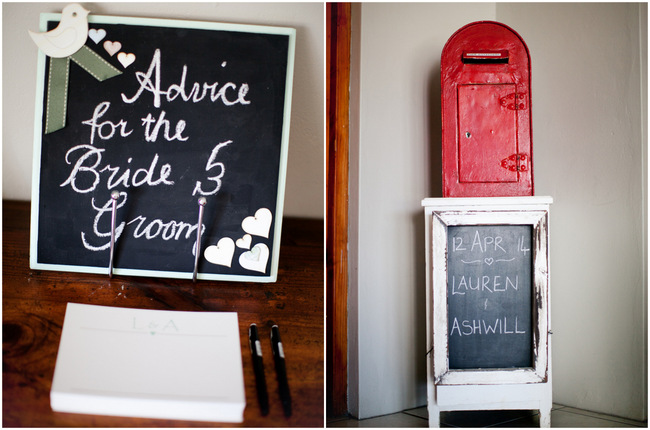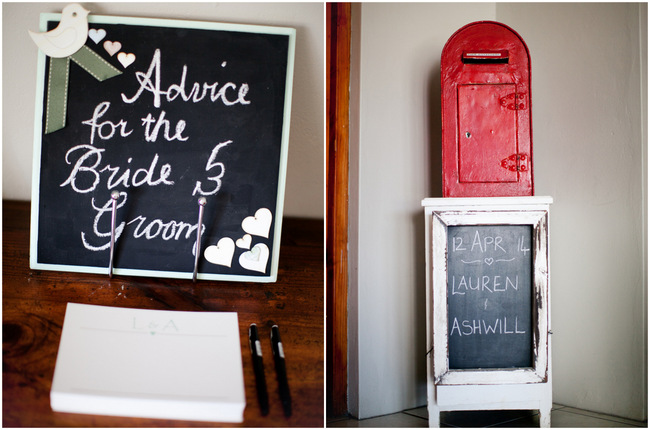 DIY Pastel Wedding at Bon Cap Winery
Love Story: We first met in November 2011 through a mutual friend. I prayed about this 'man in my life' a lot and received the answer early in our relationship. In April 2013 we went to Cape Aghullas, at the southernmost tip of Africa. As he went down on one knee he and told me: 'As these two oceans met, so have you and I.' Although everything after that is such a blur, once I could fathom what was going on, I very happily said YES!
Bride Style:  I designed the front of my gown myself, but the I saw the idea for the back on Pinterest. We used chiffon as it was light and gave the feeling I wanted. My gown had a sheer neckline with a sweetheart bodice and beading. The dress made me feel really beautiful but still natural. It was important to me to be as natural as possible and that Ashwill would still be able to recognize me so for make up I just highlighted certain features. I wore my hair down with loose curls that would just frame my face in the right way. I really wanted to be relaxed and able to feel comfortable.
Bouquet: For my bouquet we used roses, succulents, and lilies. The types of blooms were less important to me than their colour, so as long as they were within our colour palette, the florist had free reign in this regard.
Bridal Party styling: The girls wore mint coloured dresses which had a lace back, also made from chiffon. Their bouquets were the same as mine just a touch smaller. The groomsmen wore beige and brown and finished their look off with a beige jersey with brown elbow patches. I handmade pinbuttons for them, the dad's and my handsome groom which in turn gave it a more rustic look.
Wedding Ceremony: The ceremony was held in the Barrel Room of our venue. It didn't need much as it had the perfect look for our rustic wedding theme. We added white chair covers, and rusted wire hearts. I walked down the aisle to "So in love with you" by UNV, those lyrics are amazing!
Guest book and seating chart: I painted a tree on a canvas for guests to write their names in the leaves. It now hangs in our living room 🙂 The seating chart was an old window frame. We painted the glass with chalkboard paint, each window representing a table.
Wedding Reception Details: We used different sized tables to accommodate different sized groupings of guests –  some had 20 guests, and others 10. On the tables we had crates with succulents, as well as higher arrangement with the lilies and roses  – we didn't want the flowers to be in the way of conversations so there needed to be a gap at eye level. We used small jars for our wedding favors containing either mints ("Mint to be") or coffee beans (Bean in love") which also acted as name cards.
First Dance: Our first dance was to Bubbly by Colbie Caillat, because we still get that bubbly feeling when we see each other.
Plan yes, but don't over think.
The more time you have the less stress. I feel like i was probably one of the most relaxed brides out there just because we had a year to plan. At a stage i felt there was something wrong with me because of the stressful horror stories i had heard.
It helped that Ashwill didn't just let me do my thing and leave all of the 'pretty' parts of a wedding to me. He helped me every step of the way. It's an awesome way to start your partnerships and you get to learn so much of your future spouse by doing it that way.
Try to do as much as you can yourself. If you have a budget stick to it, it might be hard but its' worth not overspending.
Use the wedding cake for dessert.
Use the canape session (while you two have your photo shoot) as the starters.
Ask your vendors if they can accommodate your needs or cut on certain aspects, you'll be pleasantly surprised at how much you can save.
 ♥ ♥ ♥ Vendor Credits ♥ ♥ ♥
Venue Bon Cap Winery, Guestfarm and Wedding  // Photographer Moira West Photography  // Dress Lace Marry  // Brides Hair & Make Up: DIY // Flowers Bon Cap, in-house florist  // Cake Louretta's in Robertson  // DJ  Prime Audio  // Decor Bon Cap  // Favors DIY  // Wedding Planner Michelle du Preez – Bon Cap (she is absolutely amazing)
If you love pastels as much as Lauren and Ashwill do, we've got loads more pastel wedding inspiration for you , along with pages and pages of real weddings for you to enjoy!