A Sugar & Spice and All things Nice  ♥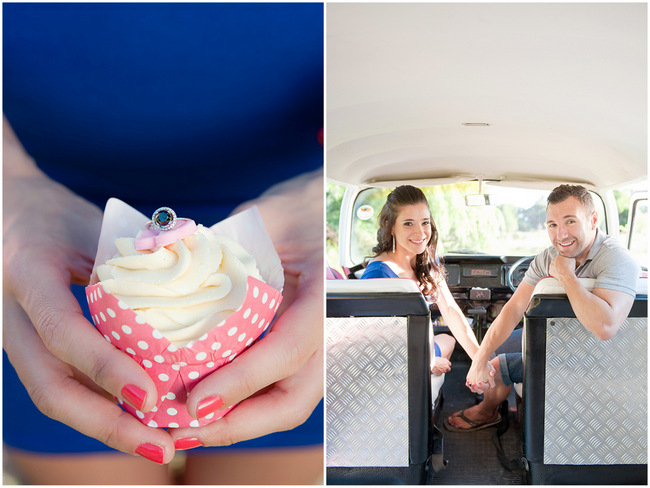 Yay for pretty pink cupcakes and cute kombis! (That's 'South African' for VW minibus.) This super sweet love shoot was held at newly engaged Darryl & Angelique's favourite picnic spot in Stellenbosch, the Klein Helderberg Farm. The pretty pink bus featured in their shoot belongs to Pretty Cake and is known as The Travelling Cupcake Shoppe. Cupcakes on the move? Love that! The light-hearted and fun filled photoshoot was captured by Samantha from ST Photography
♥  ♥  ♥
A Kiss As Cute as Cupcakes
We consider ourselves as a fun light hearted couple and didn't want to go for the traditional formal wedding theme but rather something that captured our personalities. We've always wanted to throw a candy themed party and thought what better time to do it than our wedding day! So our engagement shoot set the tone with the pink cupcake van.  Sam did a great job capturing our personalities and we just can't wait for her to save the great memories that will be made on our wedding day.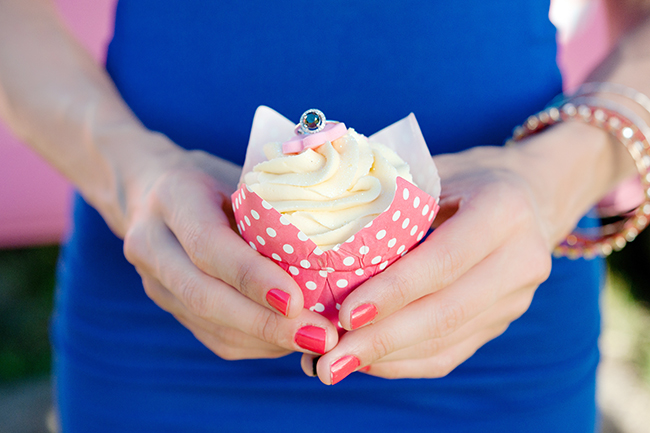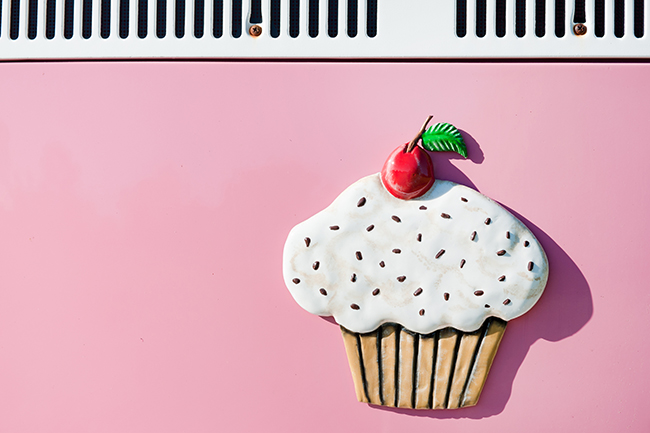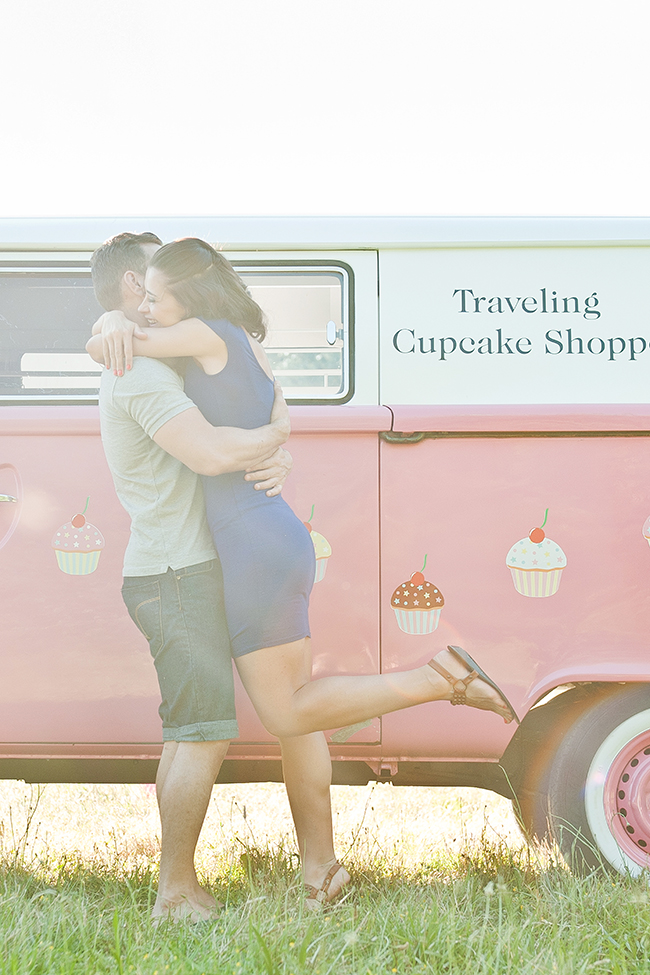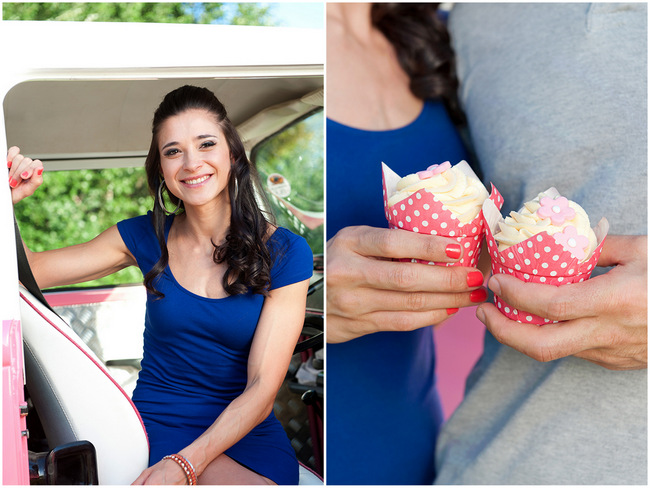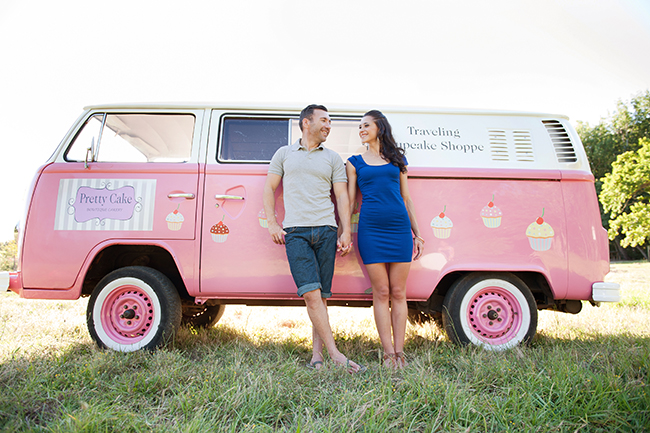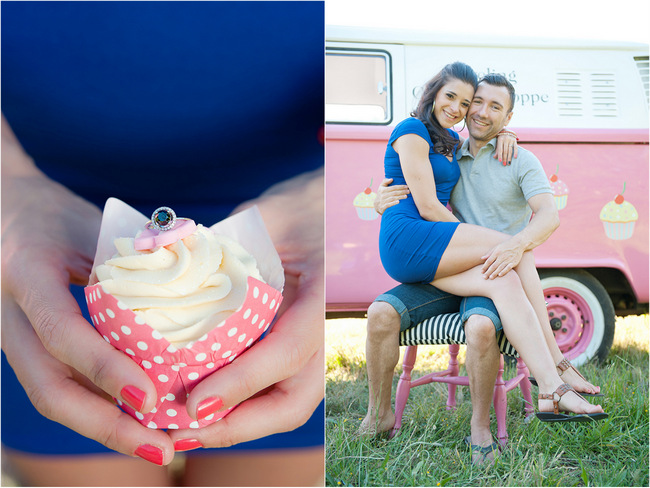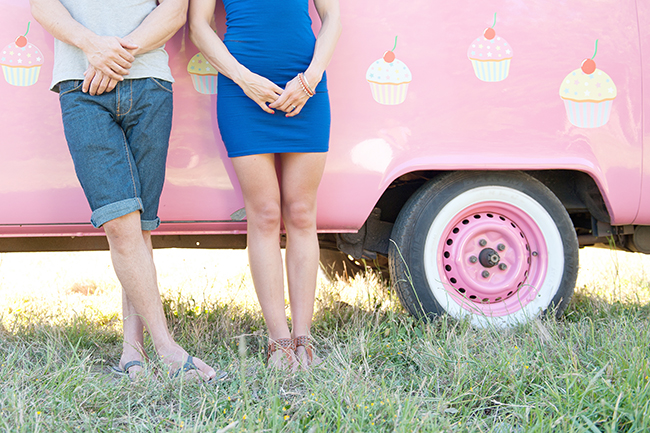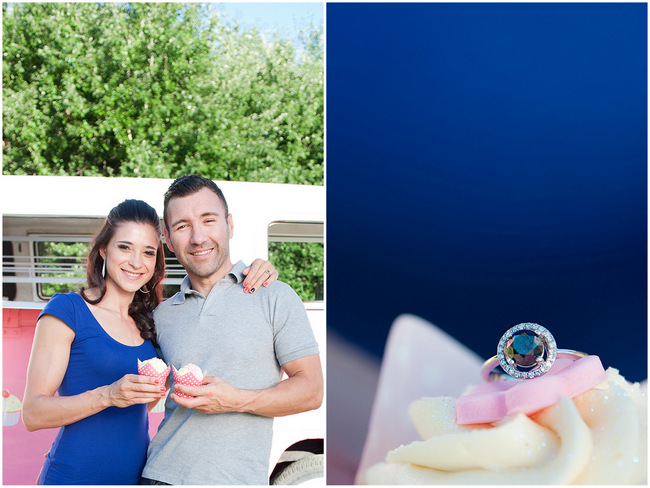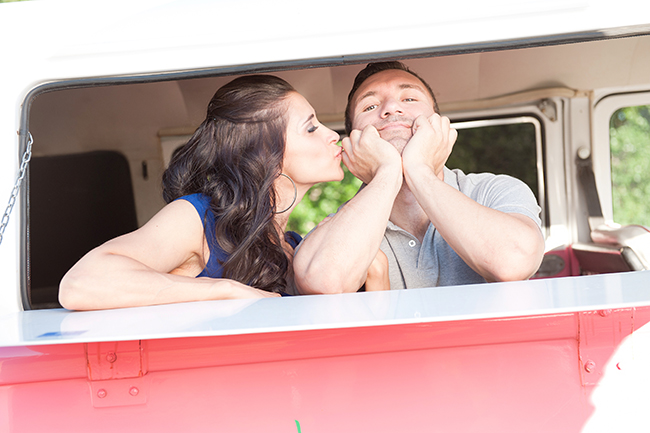 Their Love Story:  We met through dancing. My fiance, Darryl spotted me on the dance floor and as they say one thing lead to another. Fate brought us together and I eventually moved to Cape Town where our relationship flourished. 
Their Proposal: I had once told Darryl never to propose to me in the kitchen… so he politely asked me to step into the dining room (a meter away from the kitchen) where he went down on one knee. Needless to say, it was still the happiest moment of my life and we laugh about it to this day!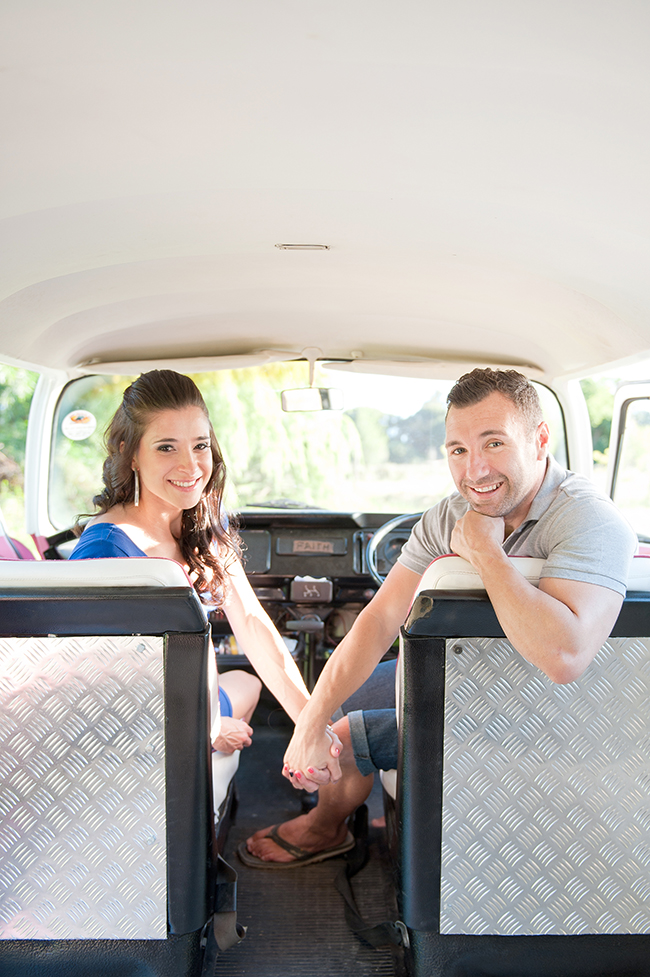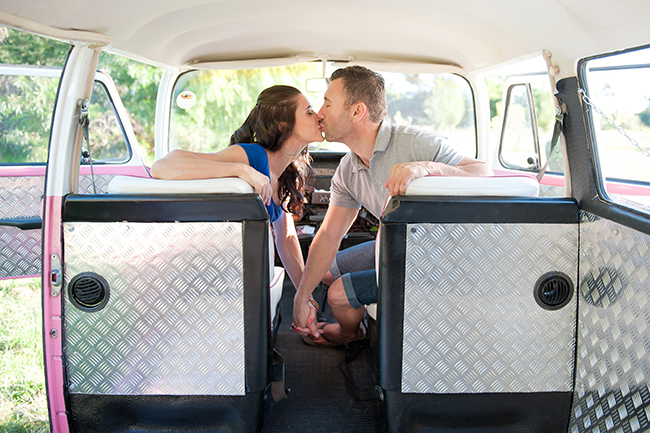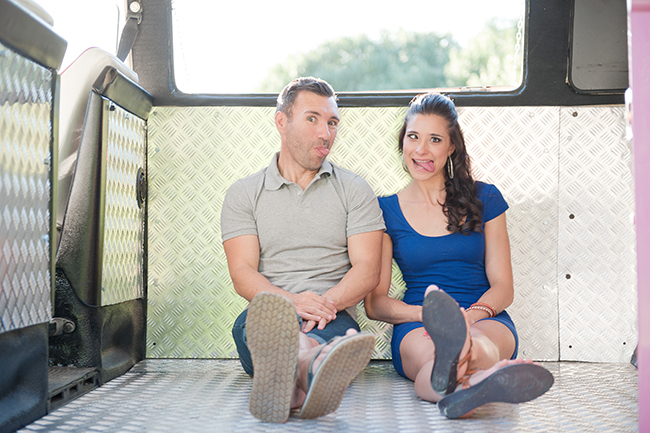 This is such a fun idea for a totally  sweet and silly couple. We can't wait to see what they come up with for their special day. Watch this space! 🙂
If you're looking for more unique ideas for your love shoot, take a look at this rustic beach picnic engagement shoot, this retro 1930's themed shoot, this fifties style diner engagement or just browse all of our love shoots here now. xox
 ♥  ♥  ♥    CREDITS   ♥  ♥  ♥
Photography: Samantha from ST Photography  | Location: Helderberg Farm | Bus & Cupcakes: The Travelling Cupcake Shoppe