Rustic Chic: Coral and Mint Magic ♥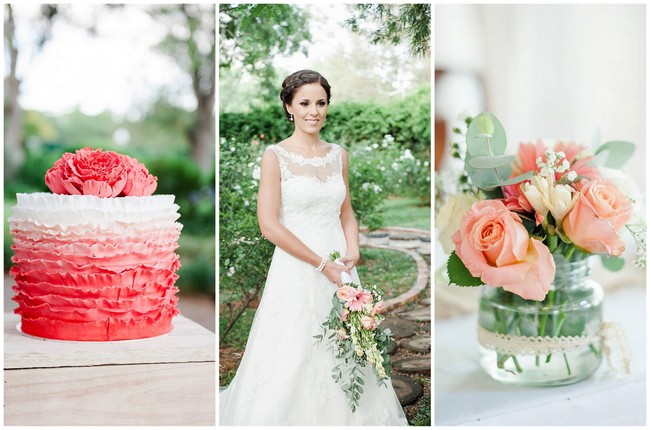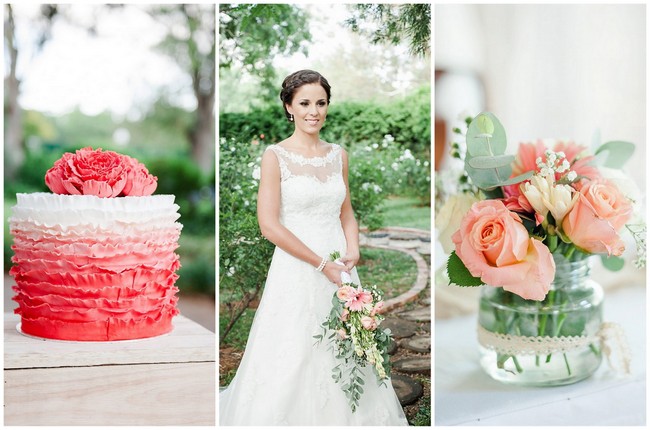 LJ and Nadine's coral and green South African wedding  at Très Jolie  was filled with touches of beauty throughout. Nadine's delicate lace gown paired with her  elegant braided updo made for one exquisite bride. They encorporated touches of coral into many elements including the lovely, long bridesmaids gowns, the delightful ombre ruffled wedding cake and of course their beautiful blooms which included touches of eucalyptus leaves. "I envisioned a day that was rustic and vintage, yet still modern and classy," shares Nadine who explains that she specifically chose the decor to match the coral colour with hints of mint and peach.
"Our wedding was one where love, joy and happiness was felt throughout the hearts of everyone who attended. We added personal touches to the wedding such as a wedding newspaper displaying pictures of us when we were in high school, pictures of the bridalparty, and the story of how we met and how we got engaged. We also gave each guest a lasercut photoframe magnet with Sally Williams nougat as wedding favors."
There are so many light-filled photographs from Lucia of  D'amor Photography to swoon over today, so sit back and enjoy!
Coral and Green South African Wedding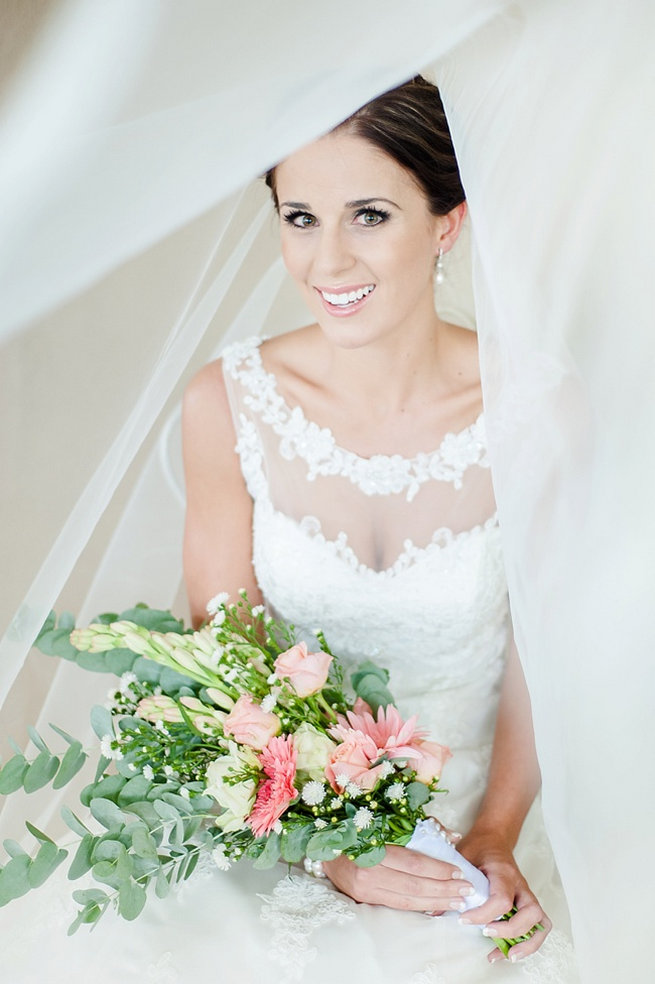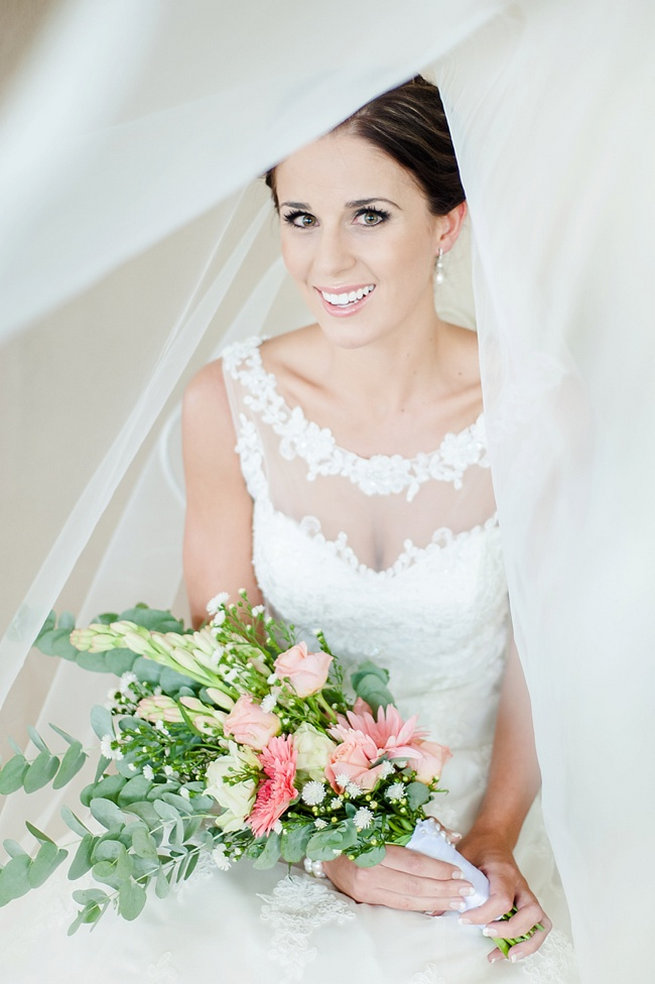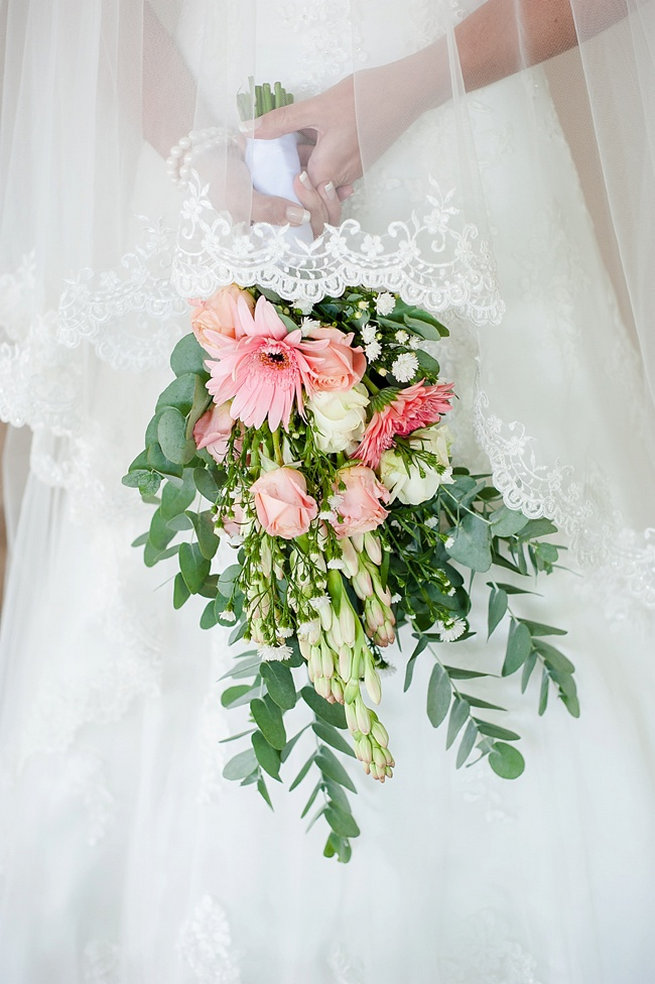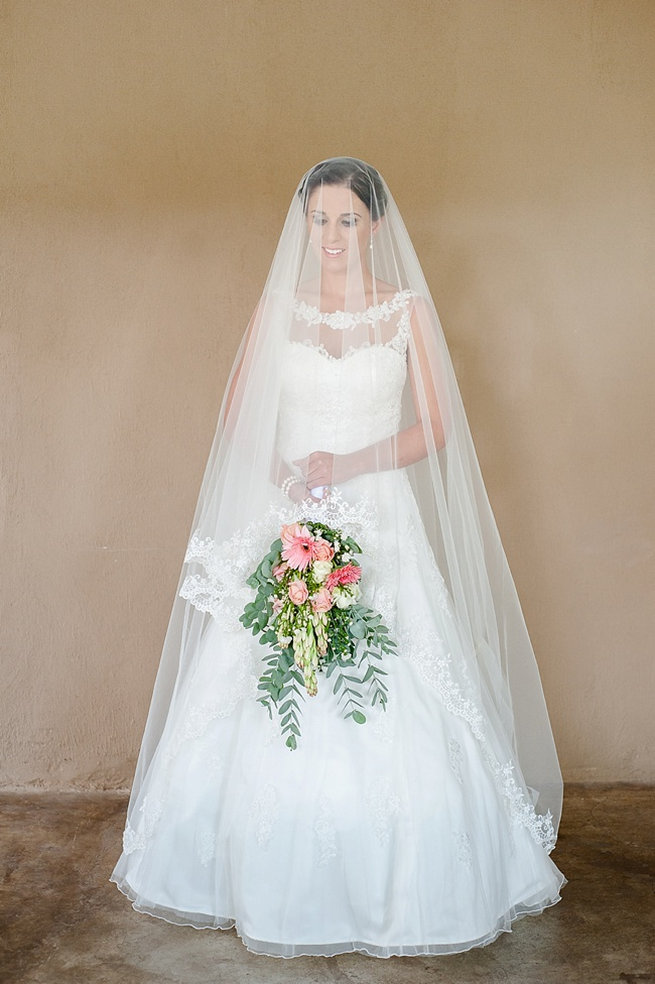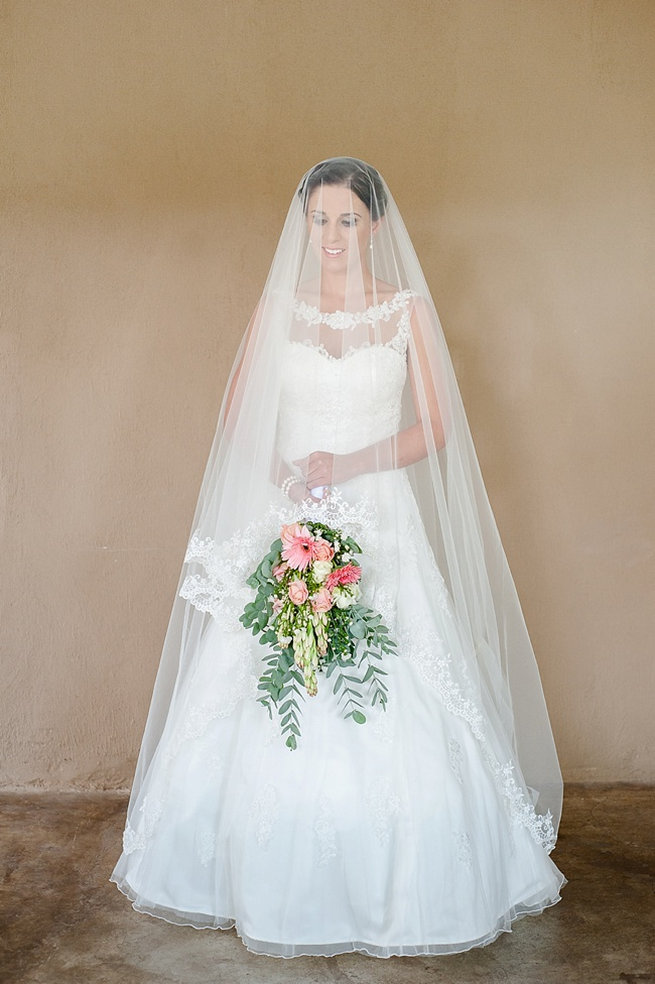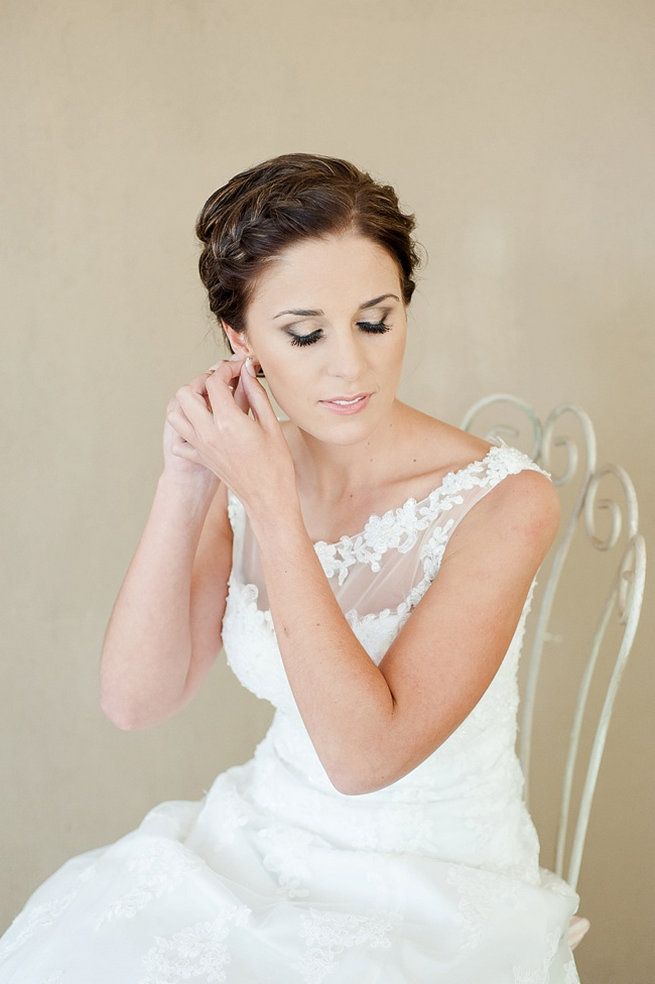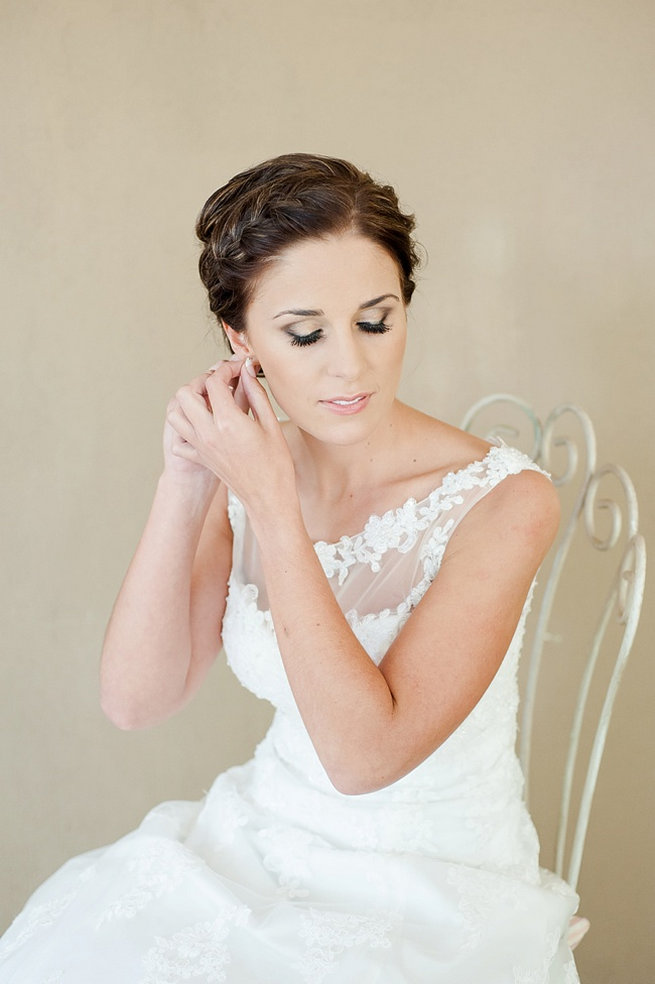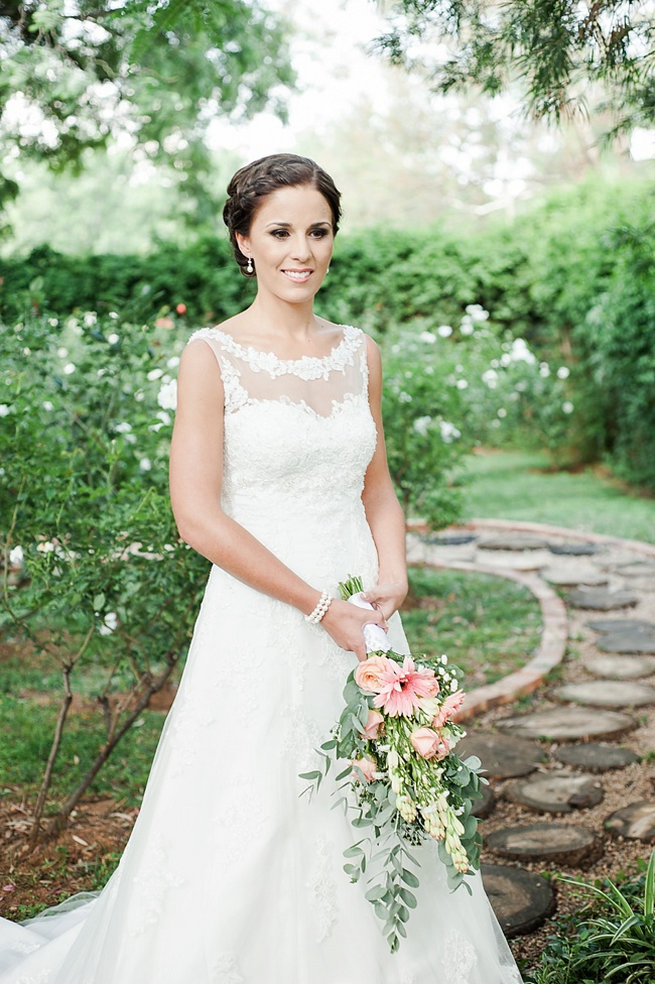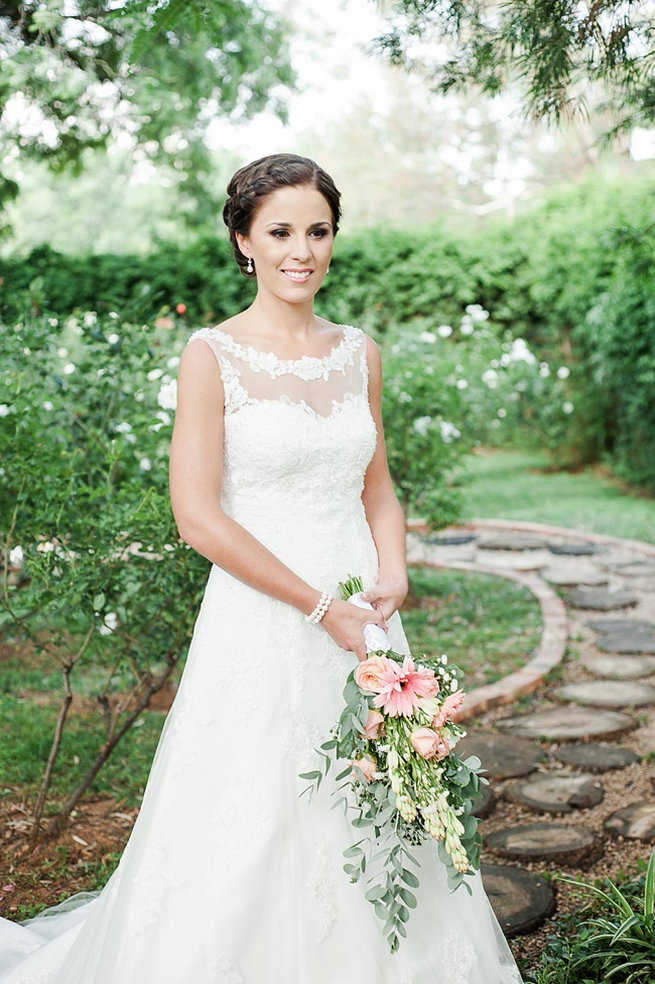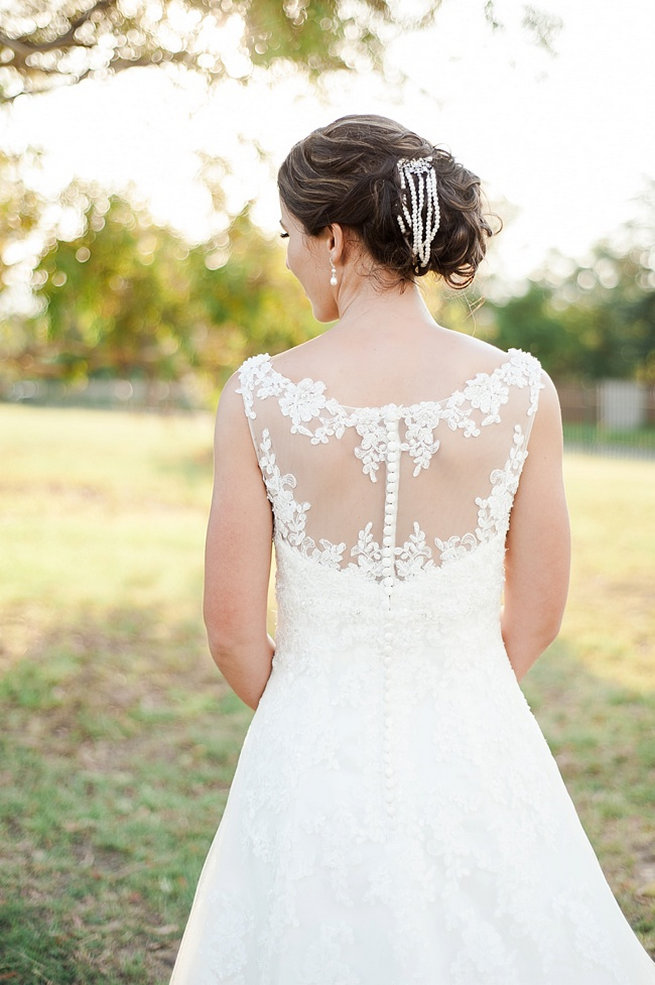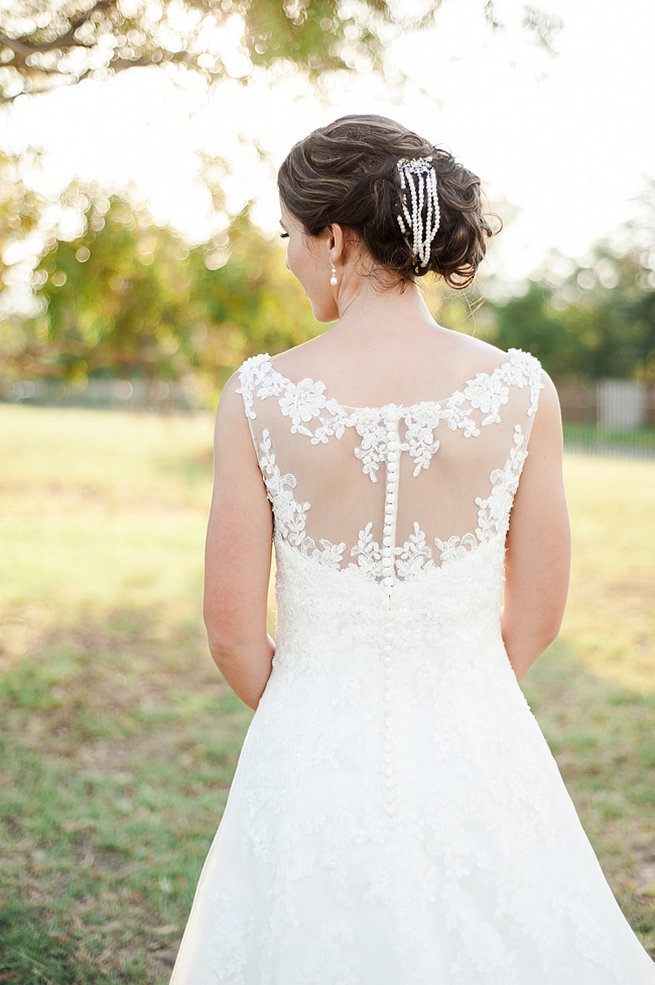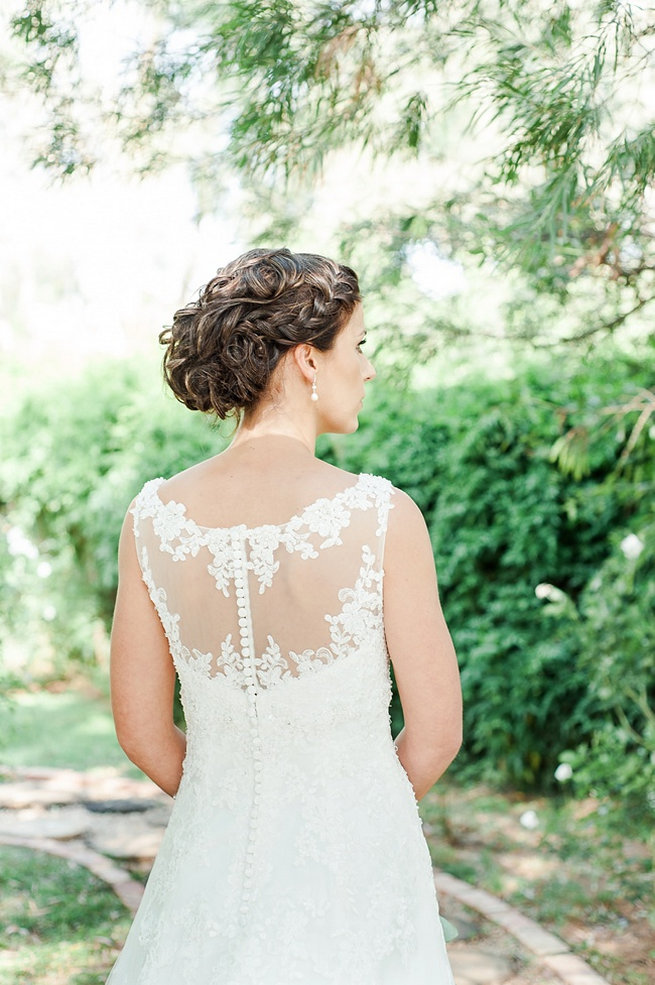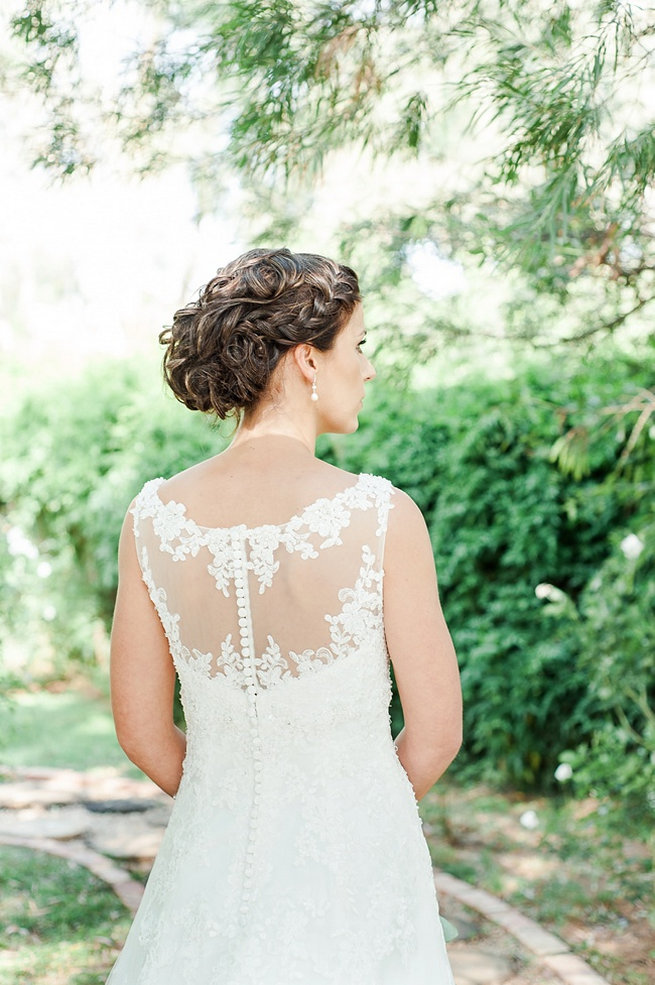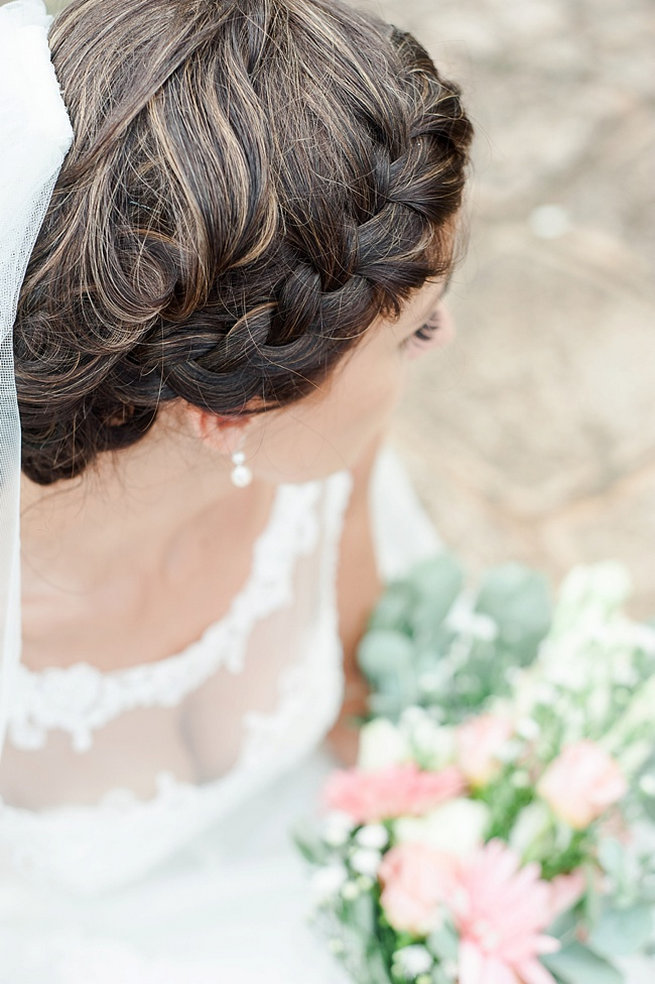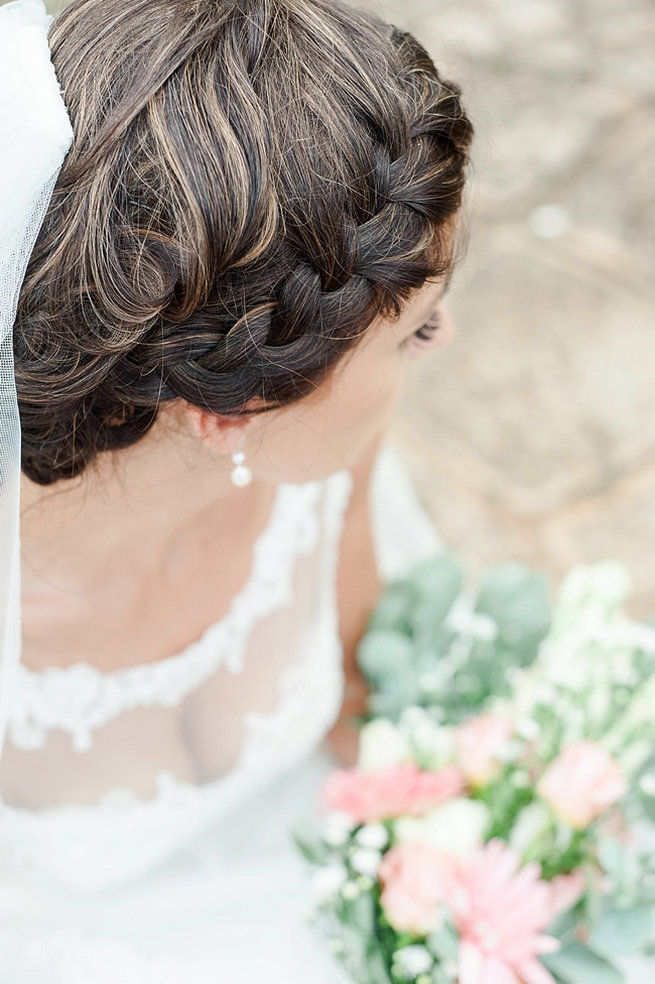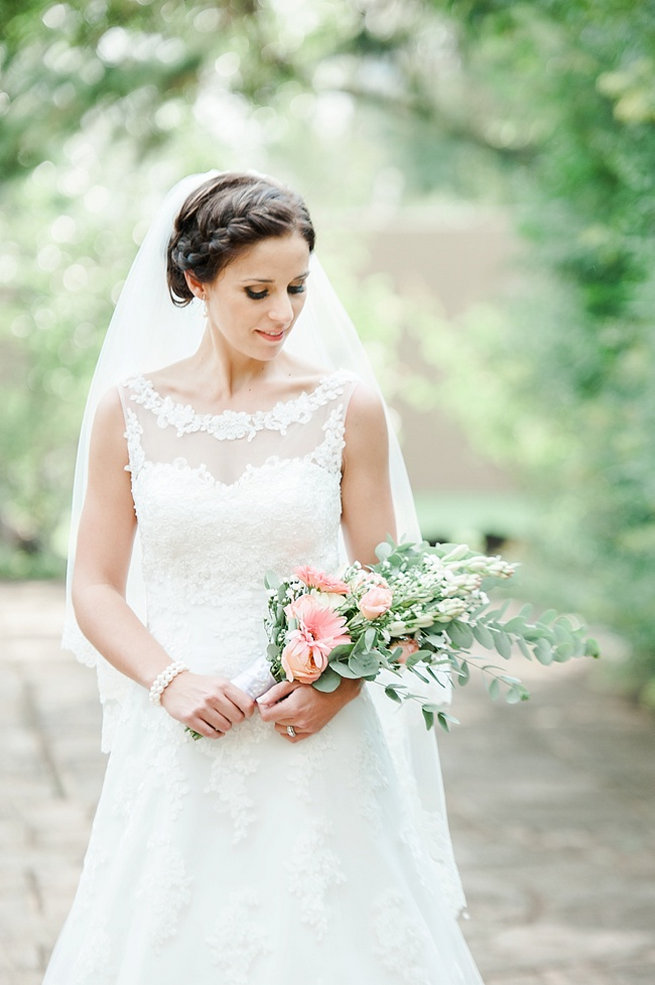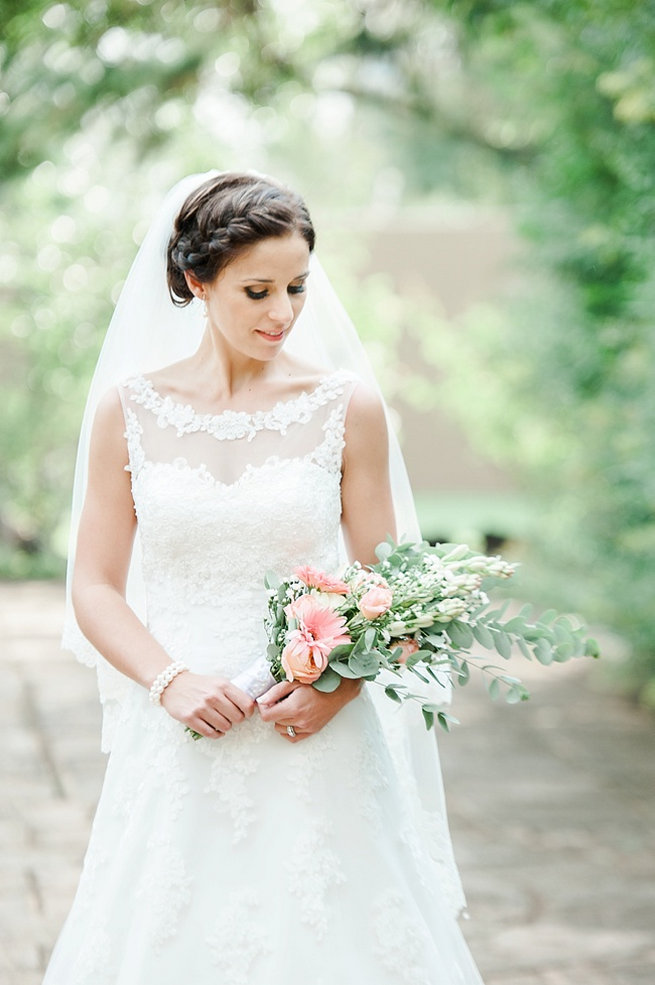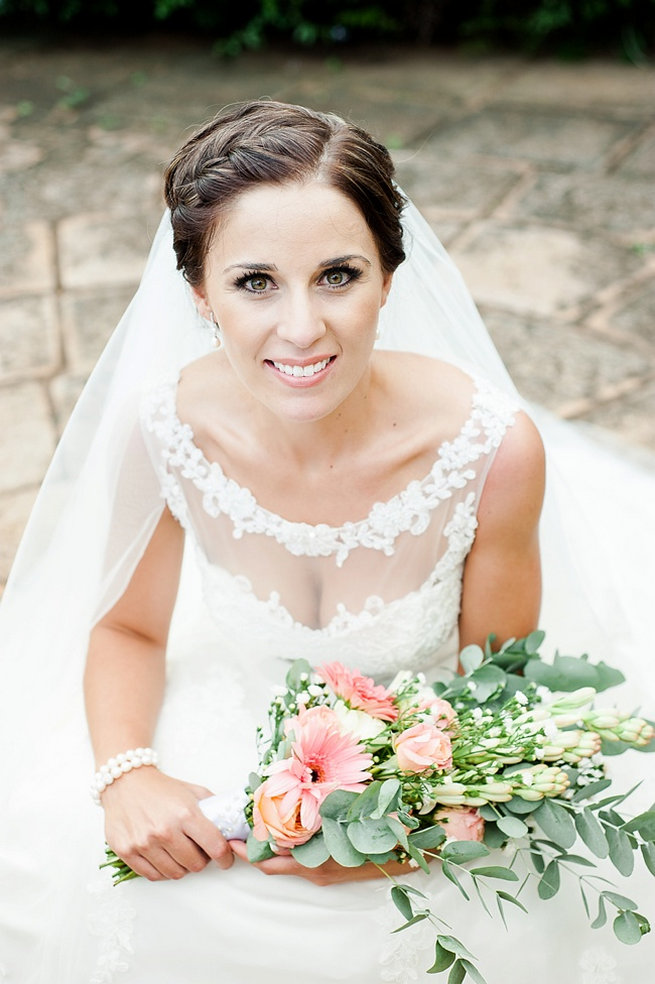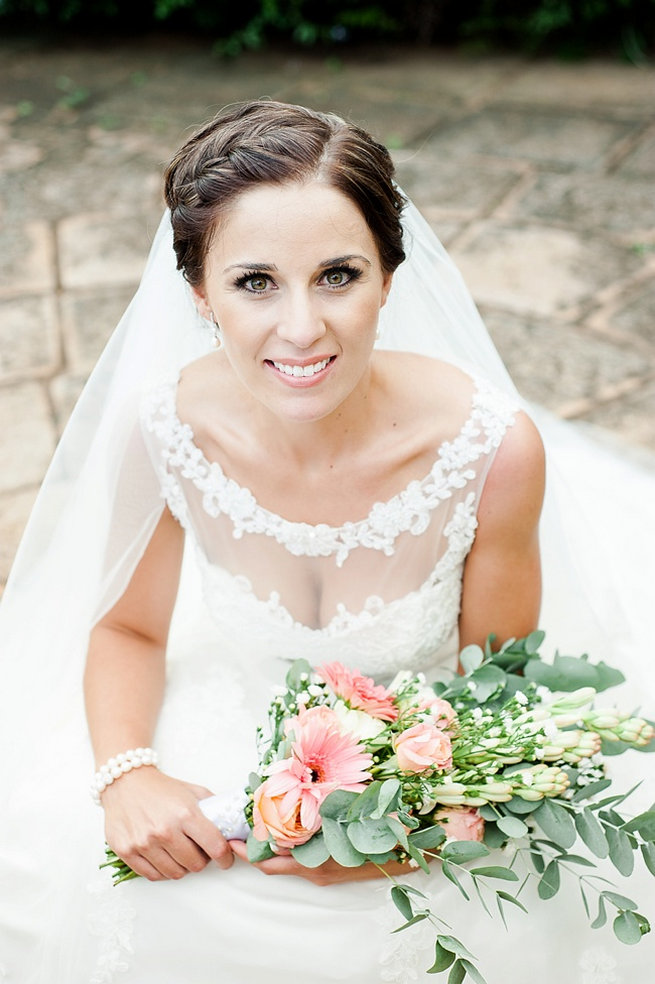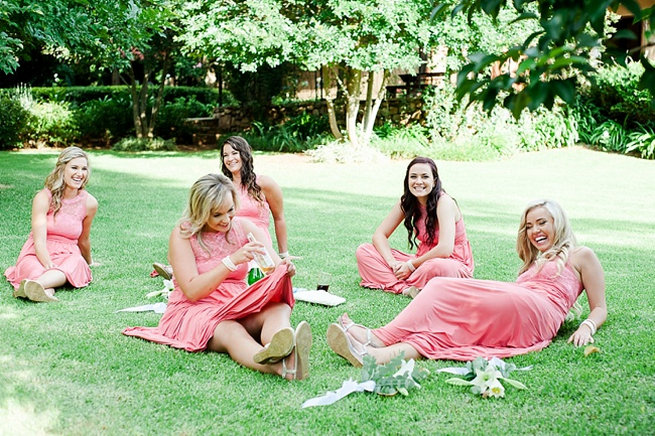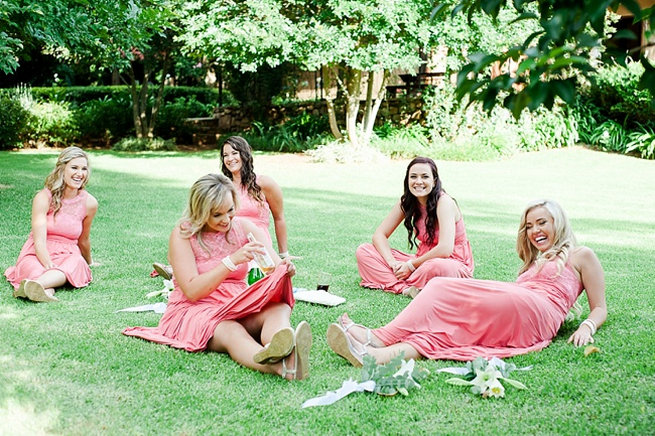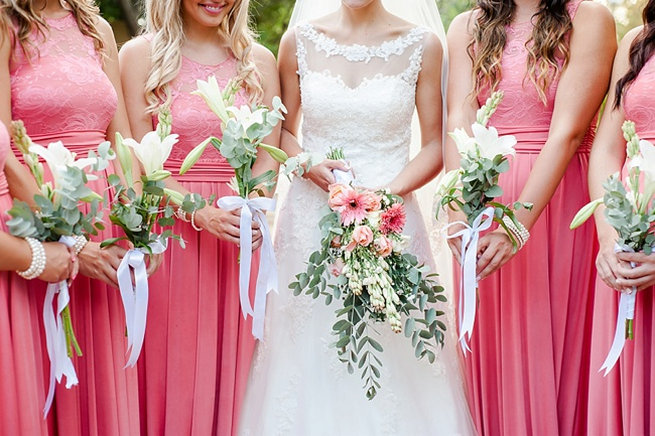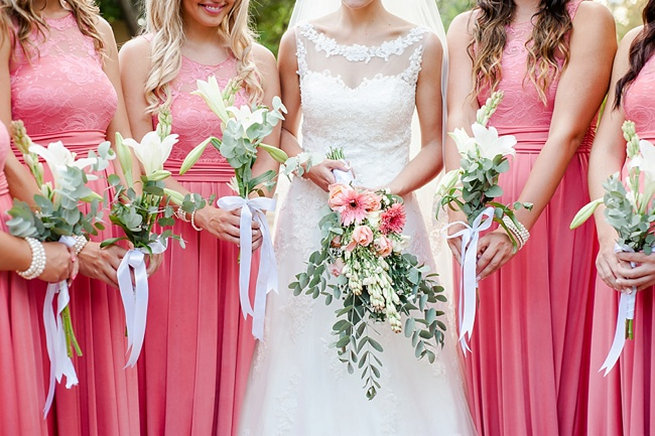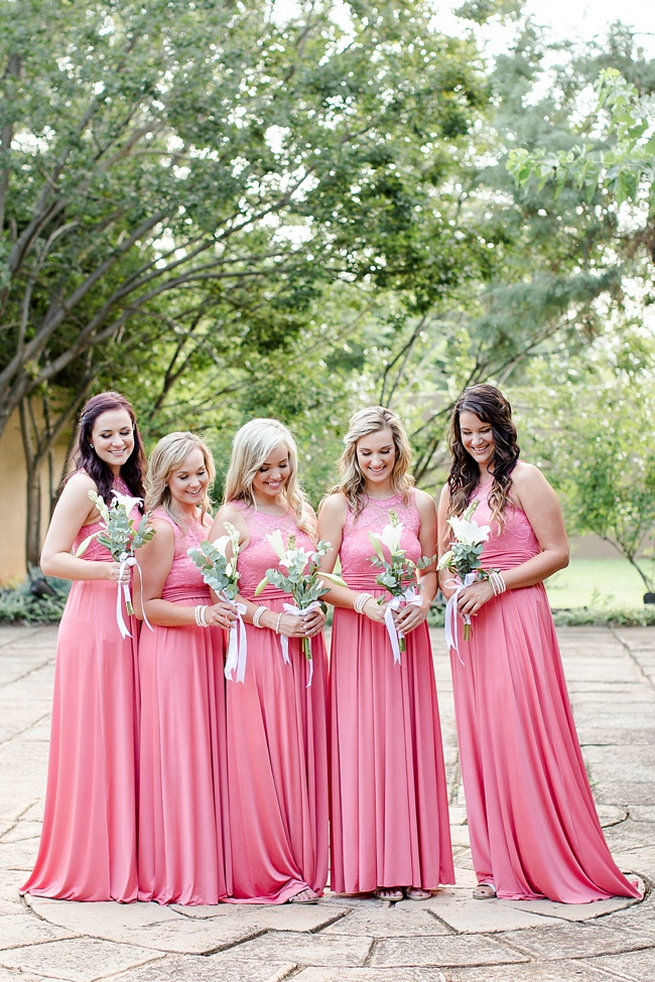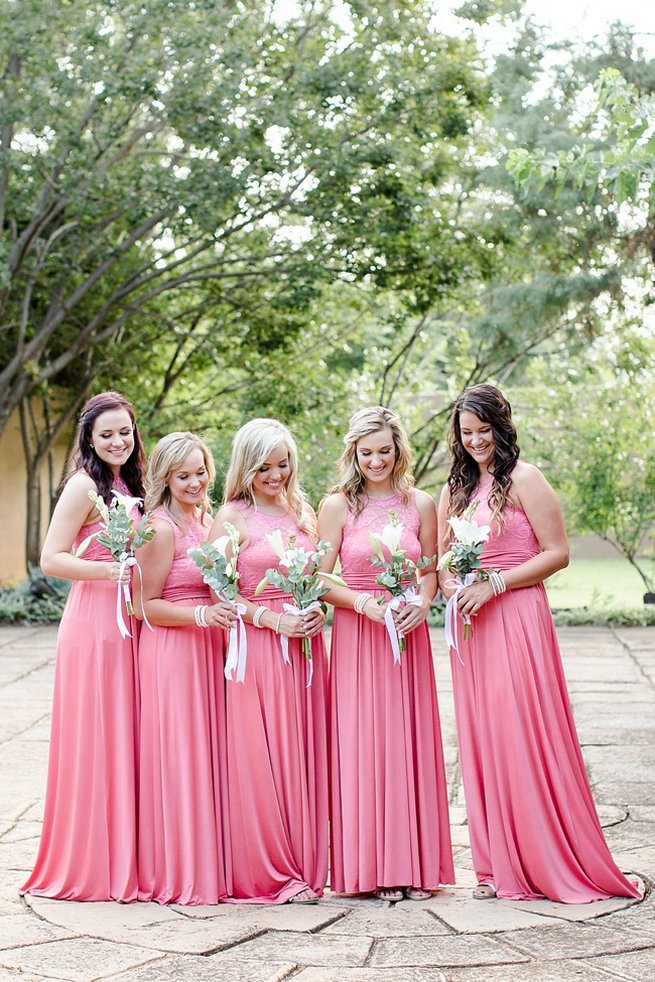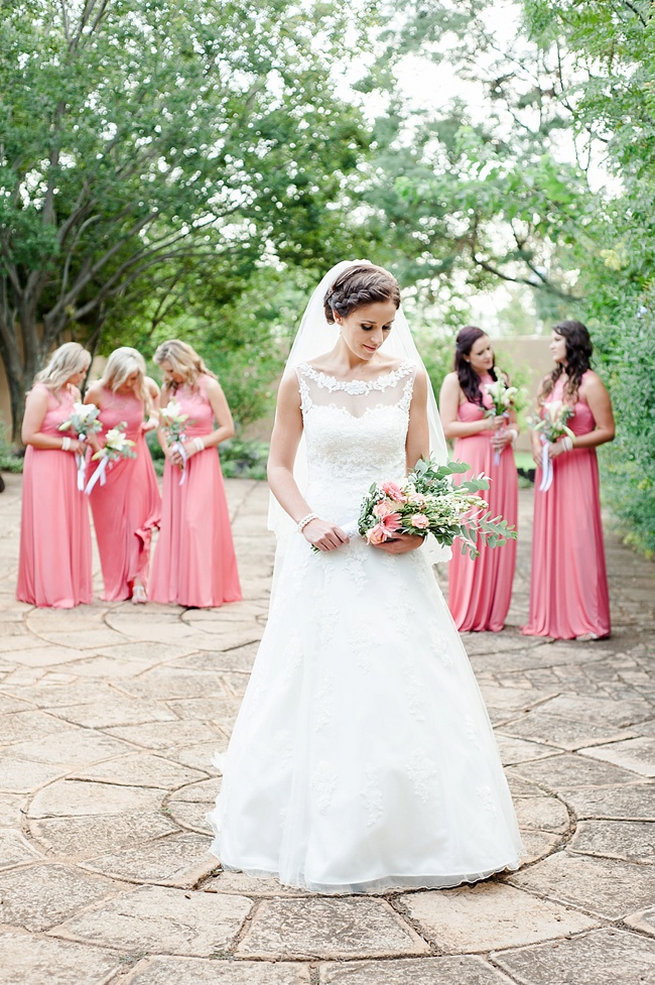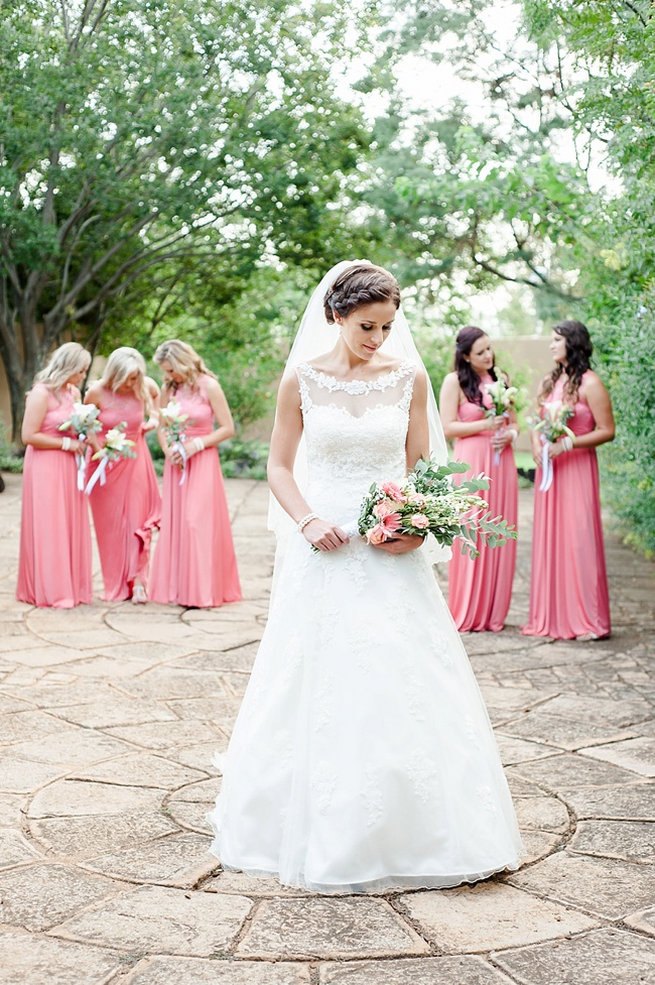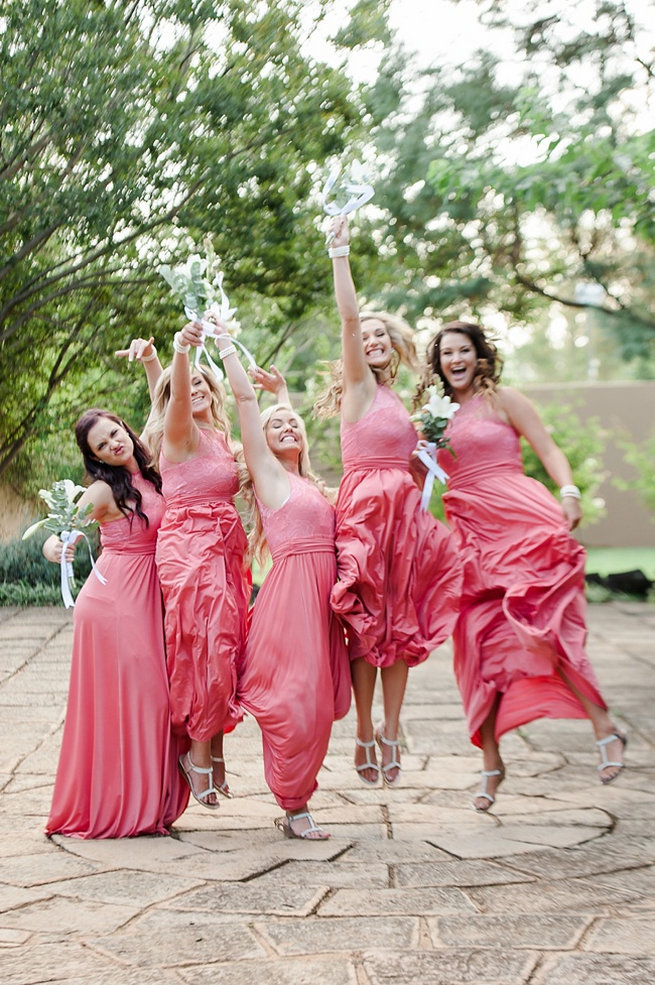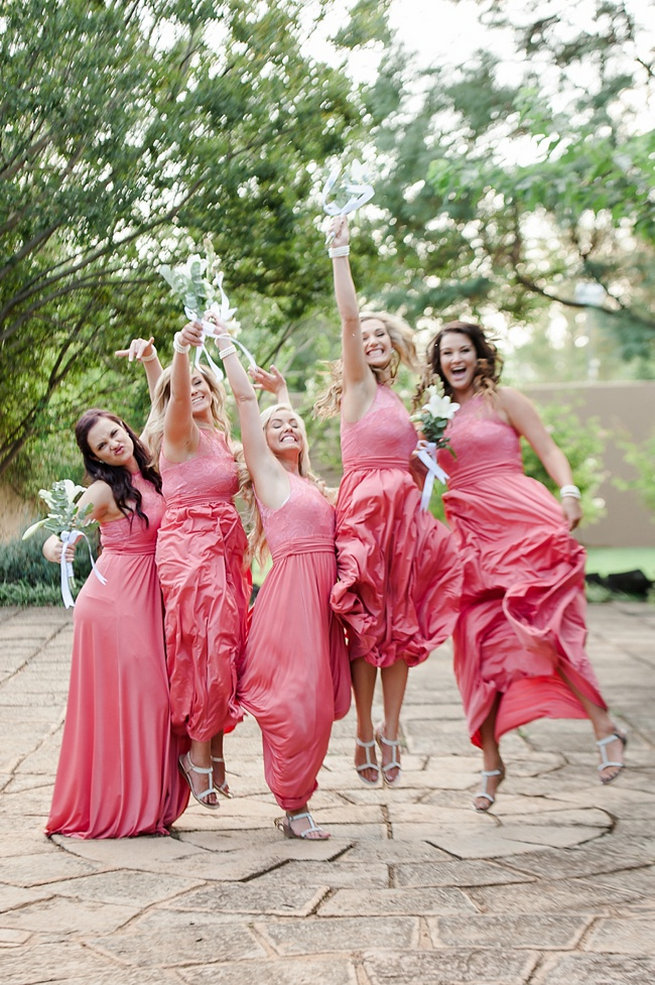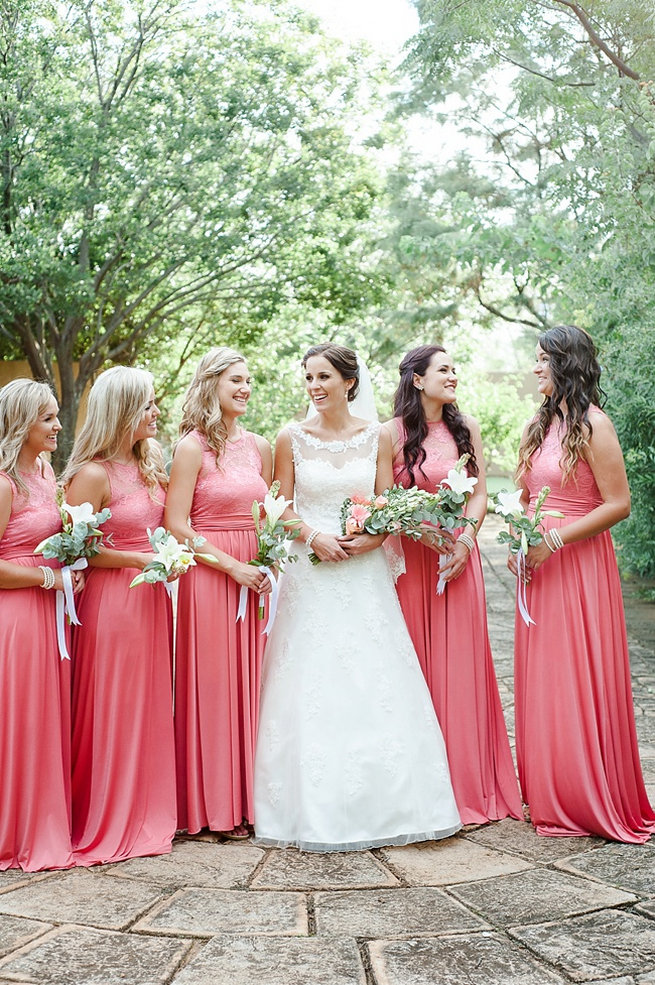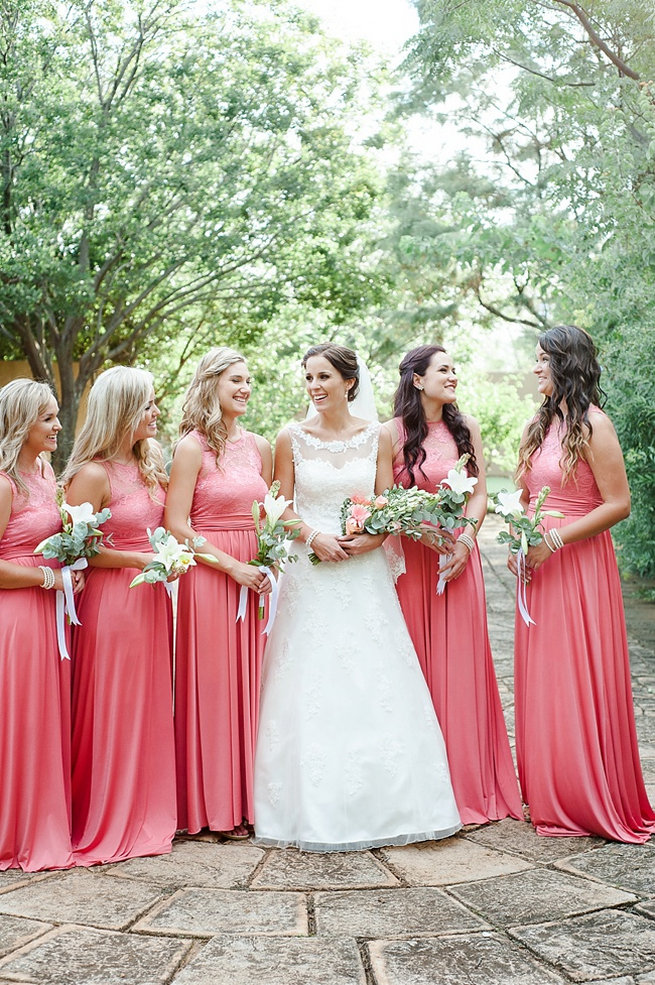 See more coral wedding ideas here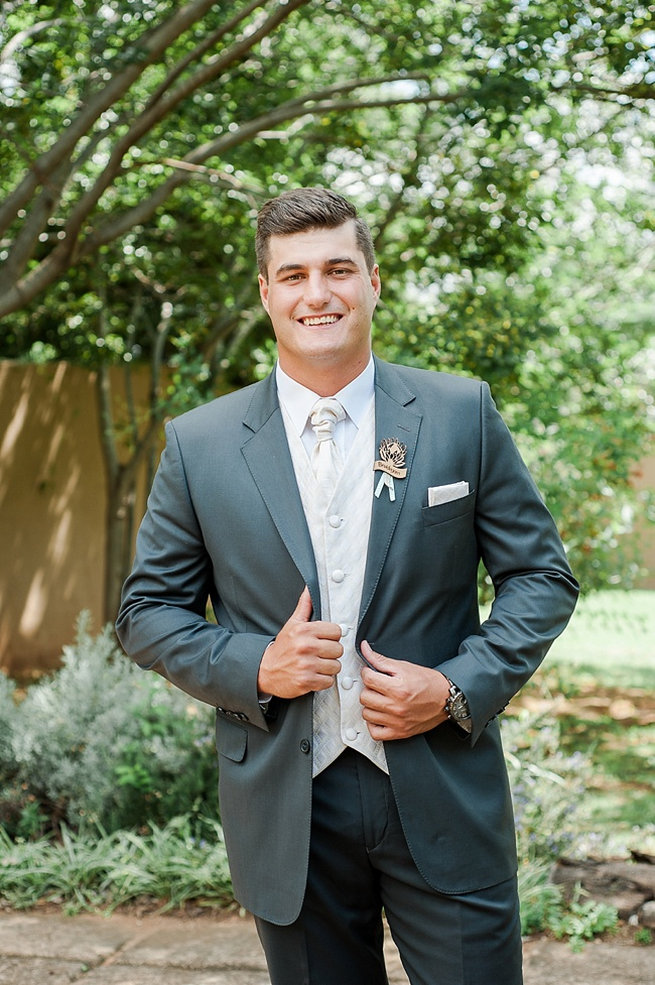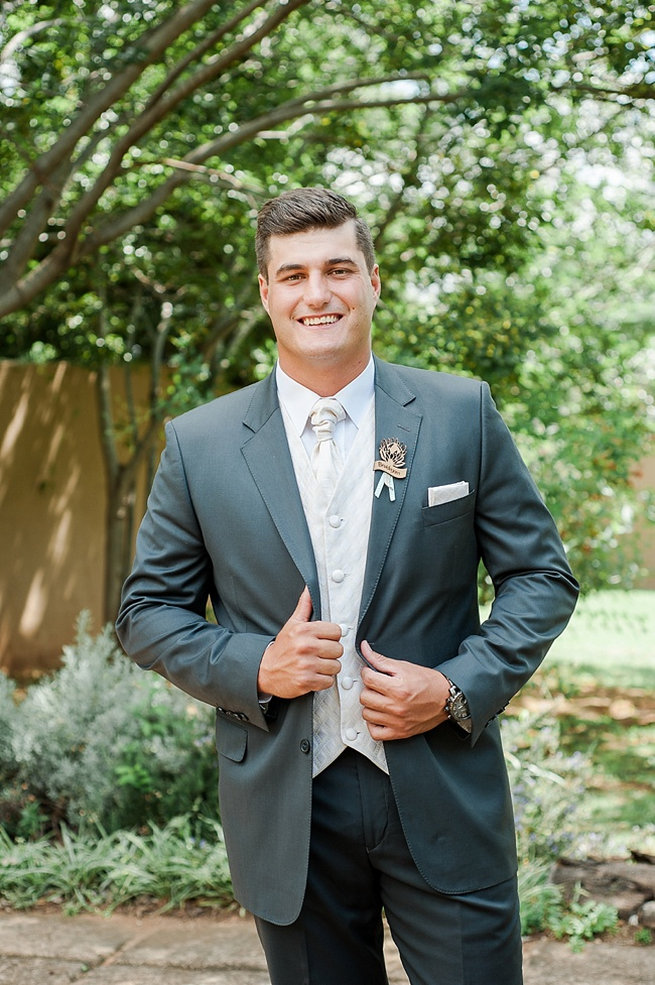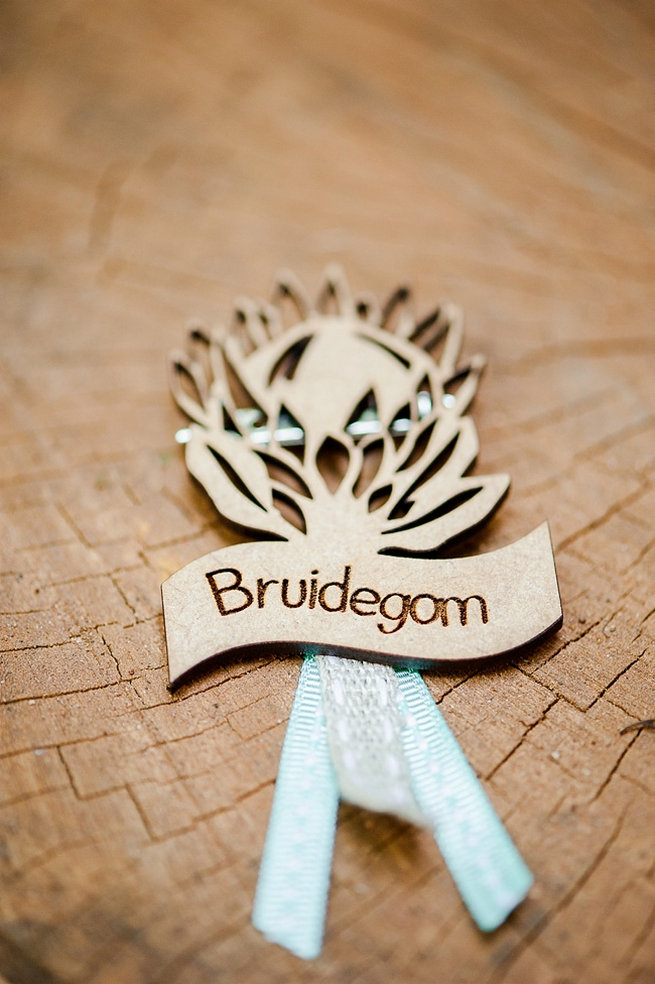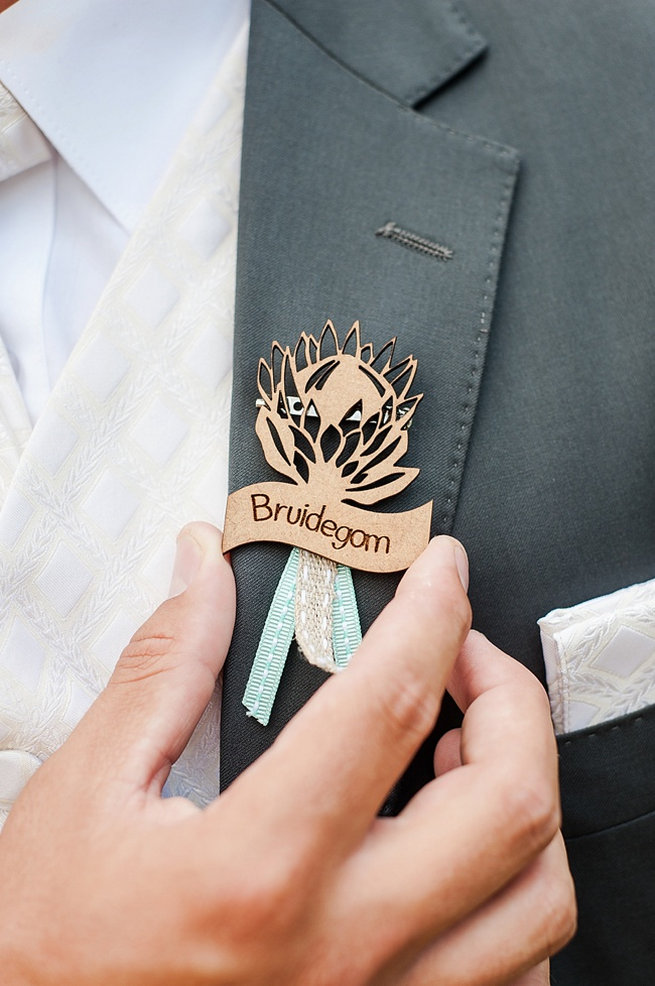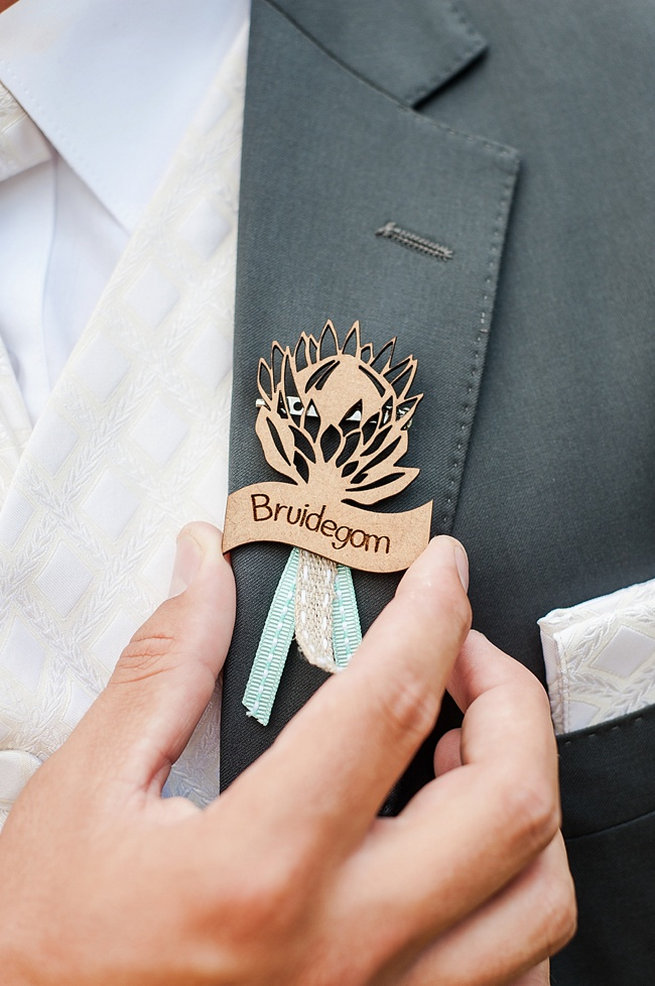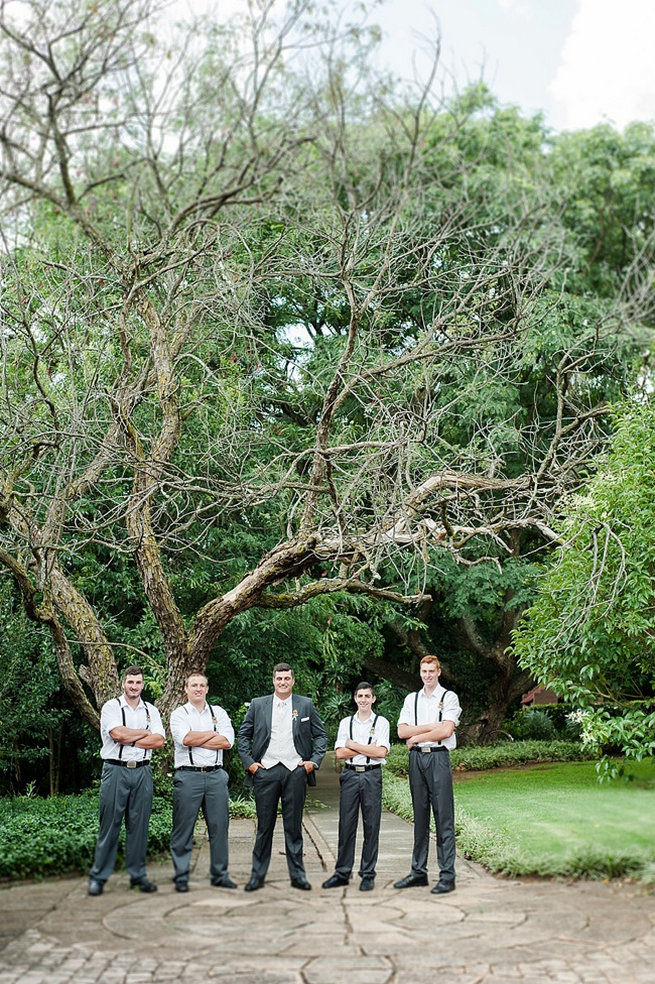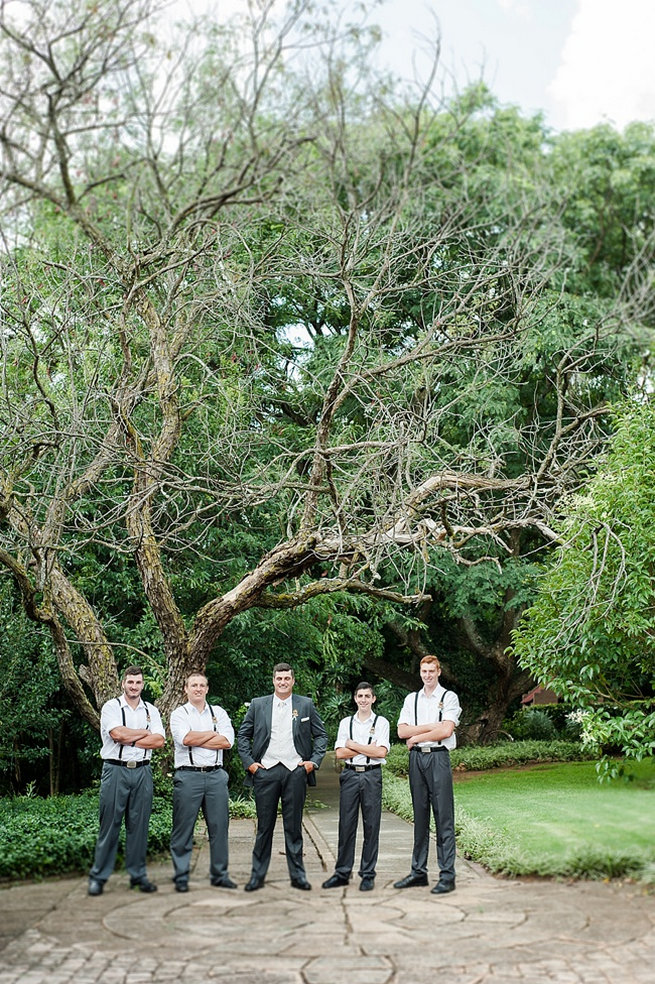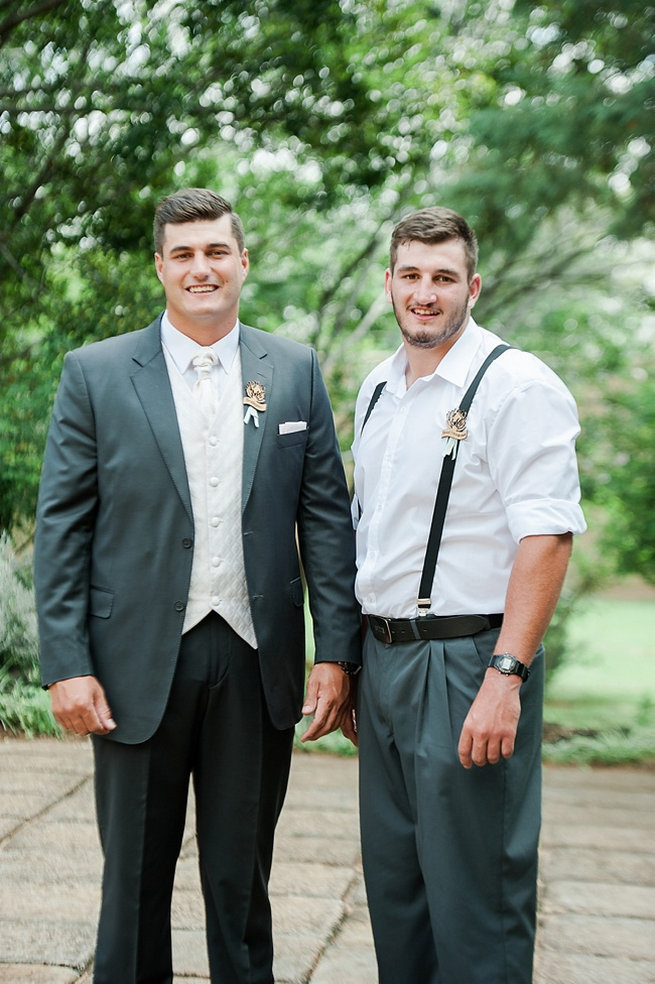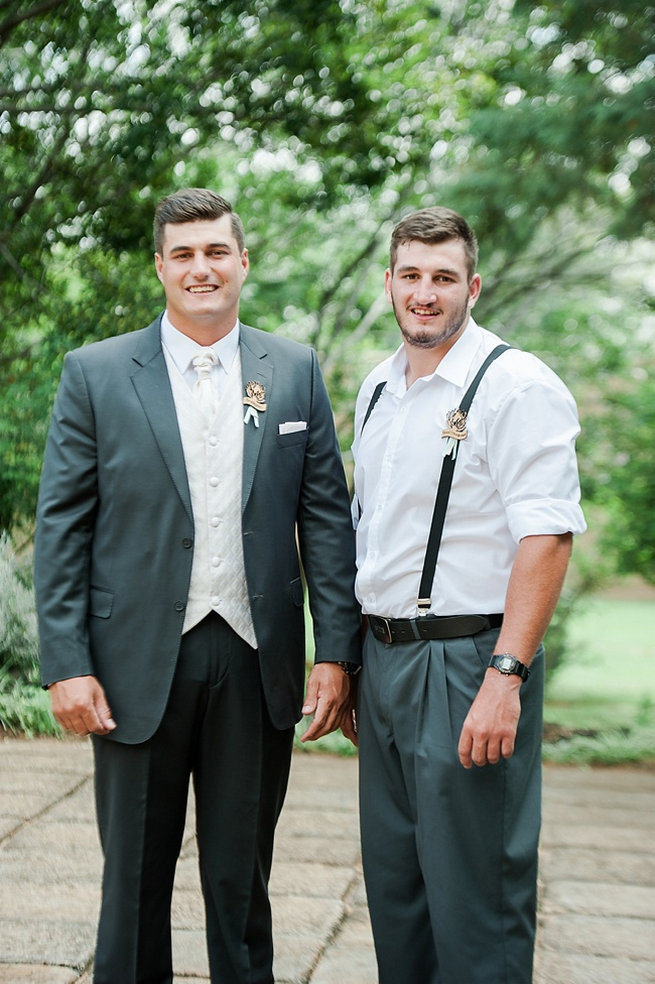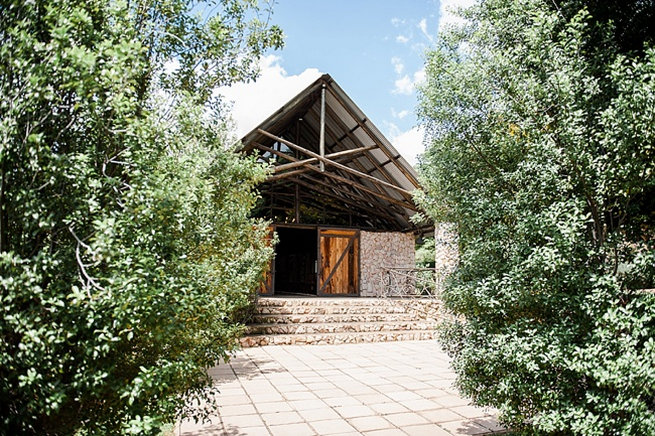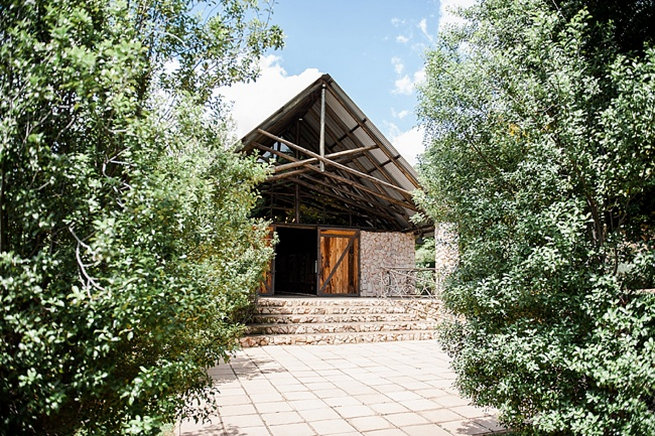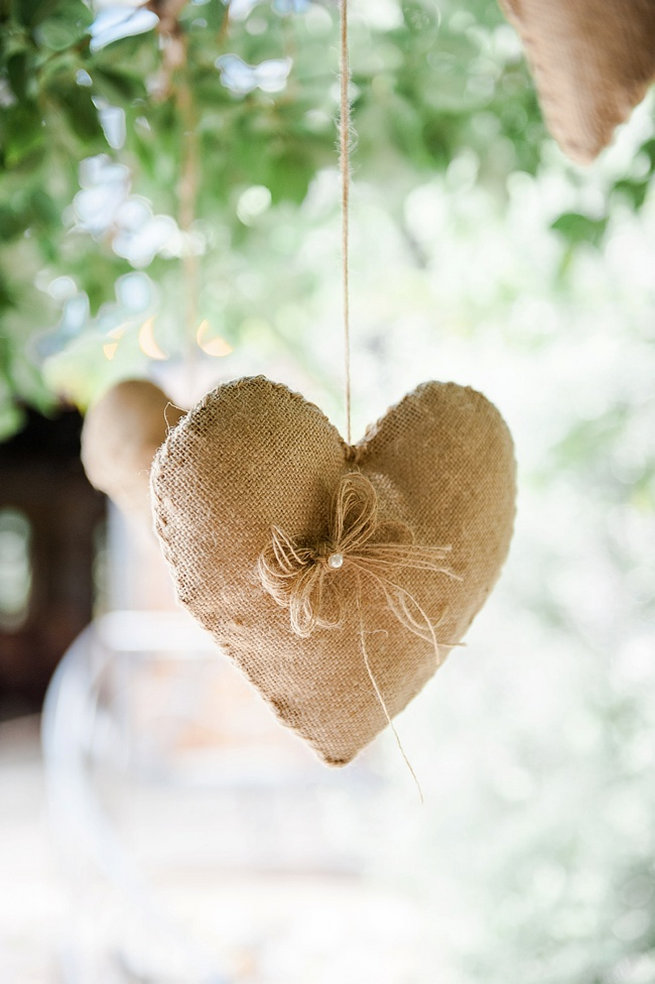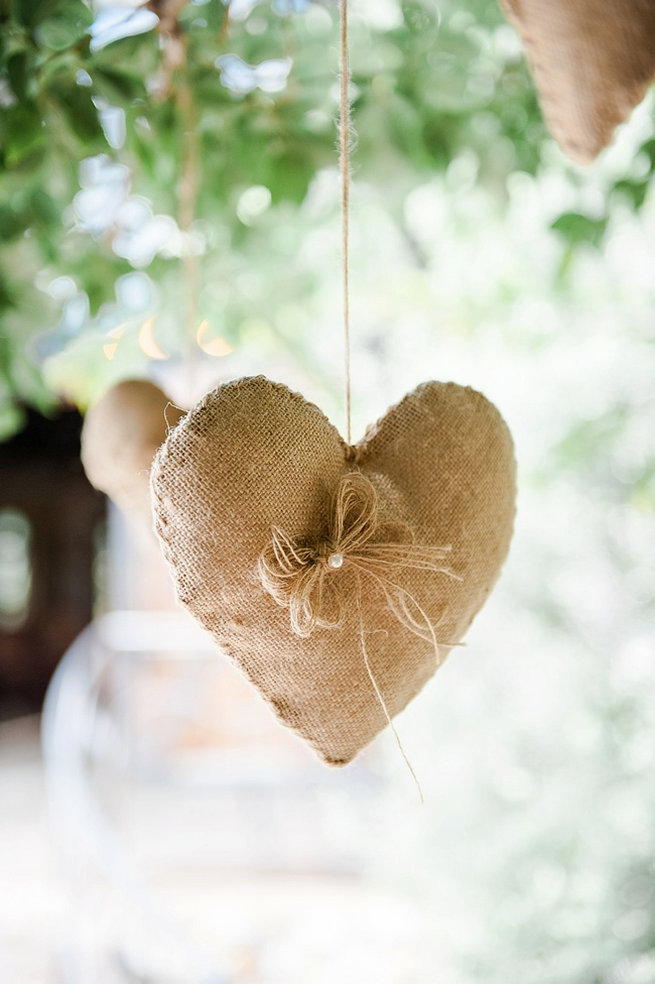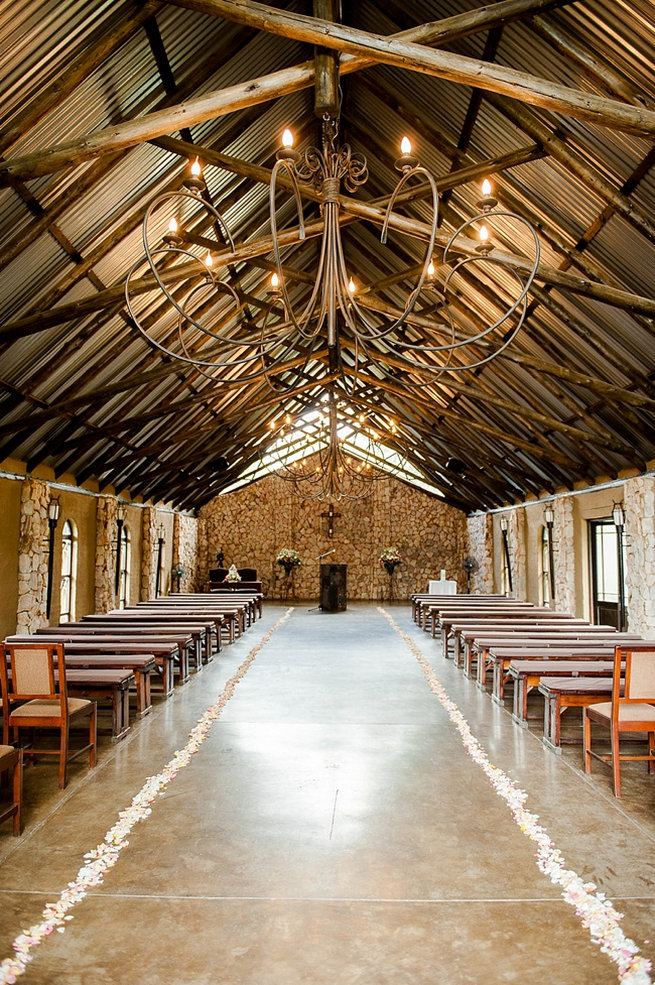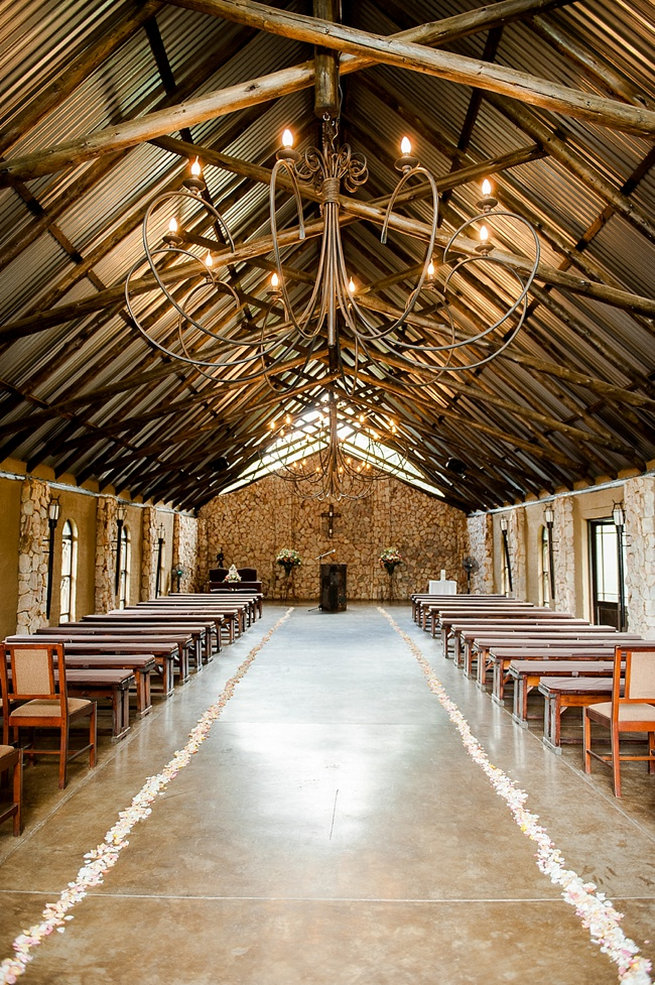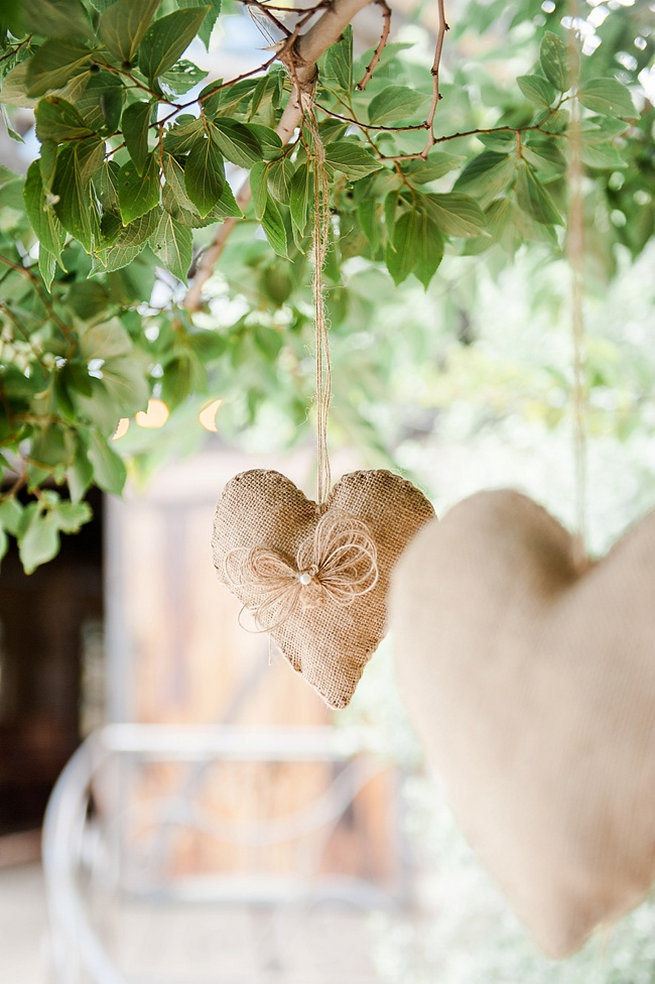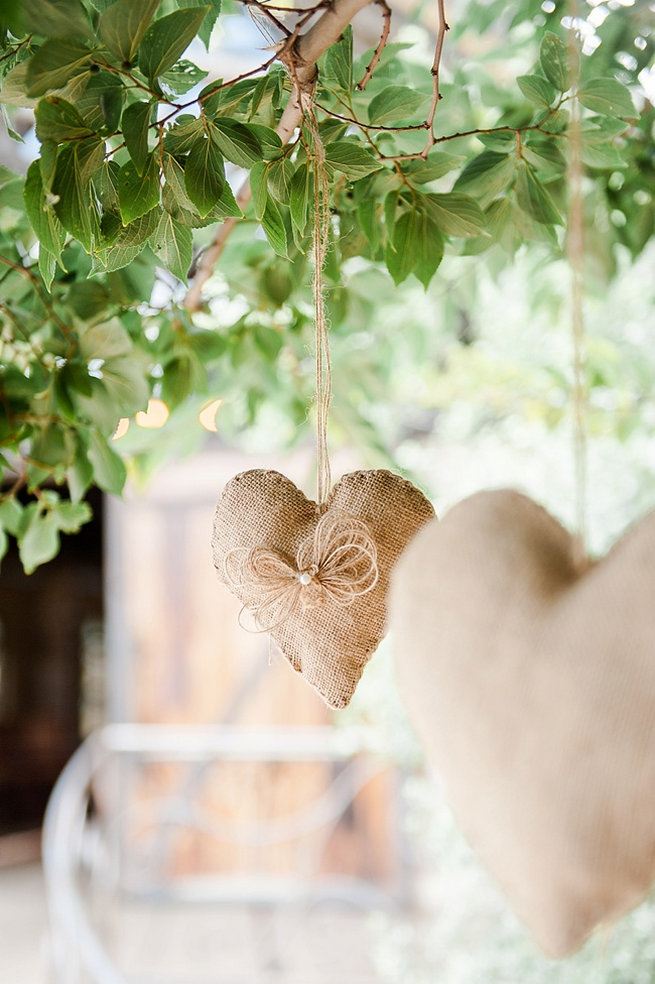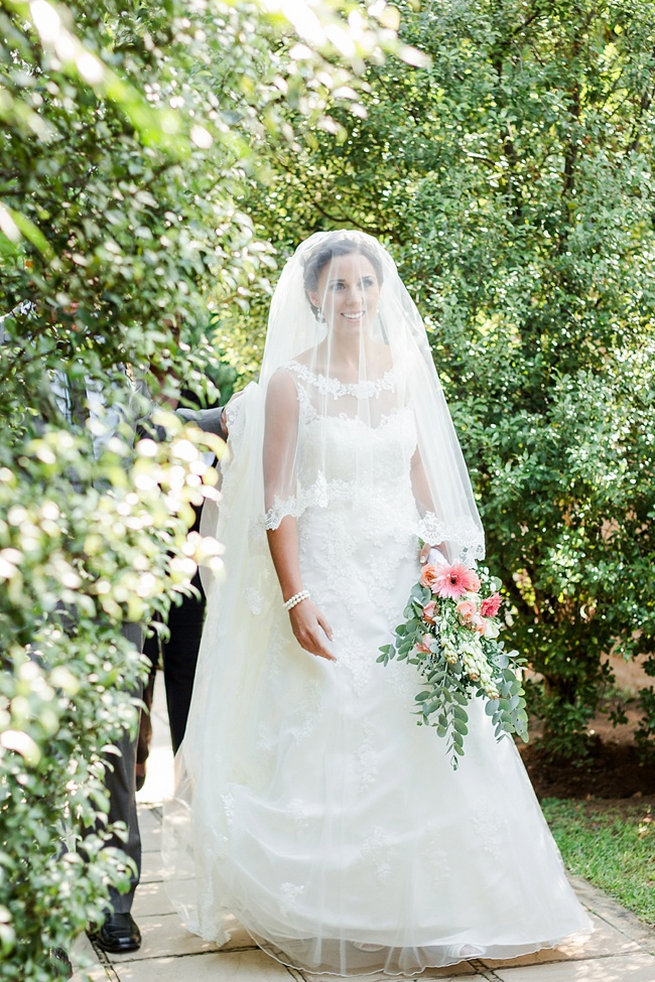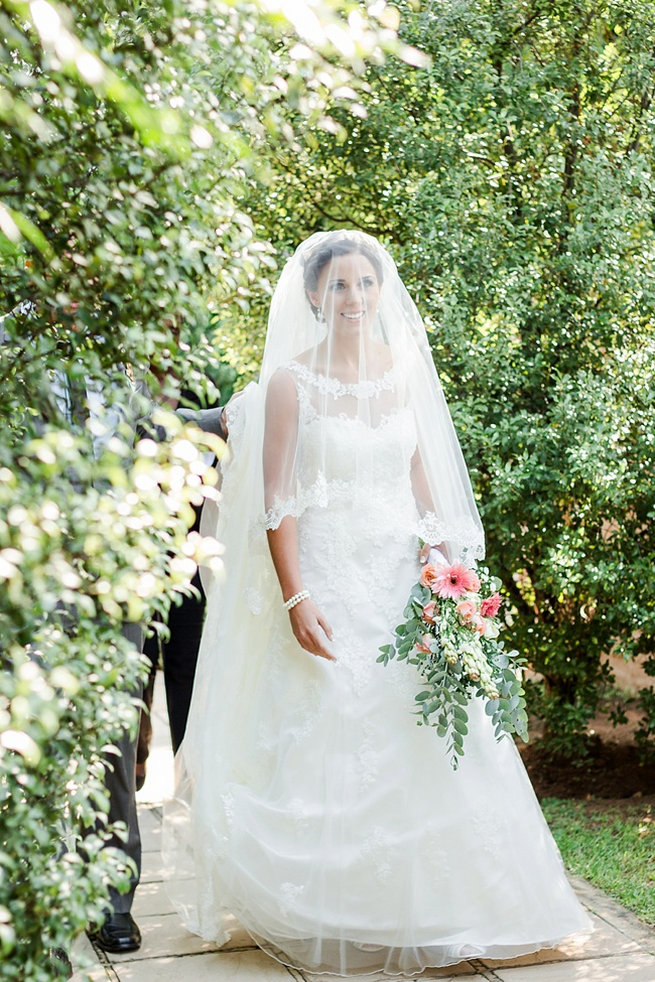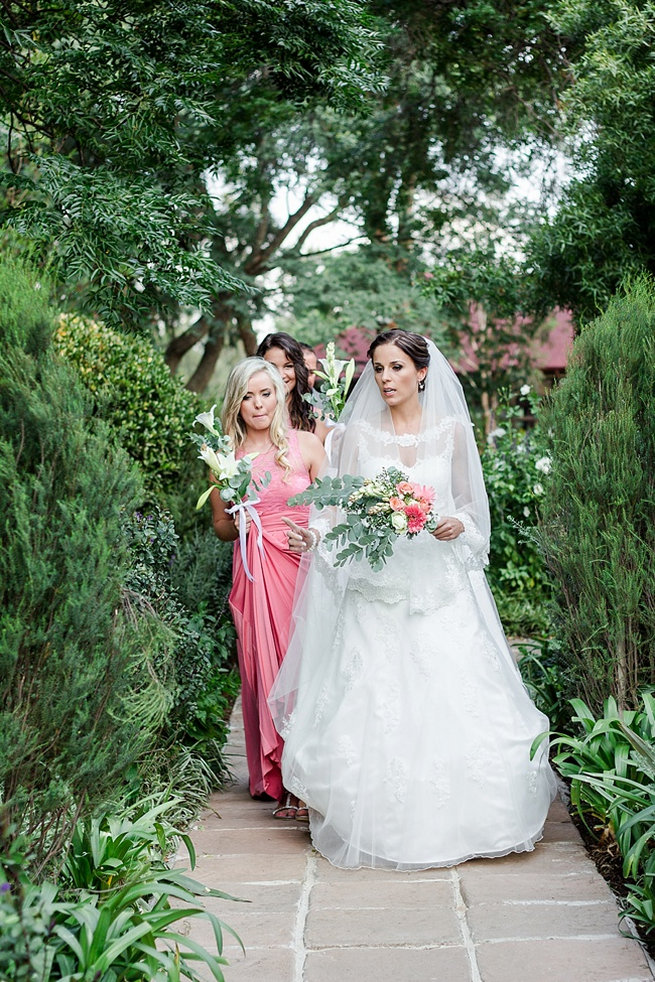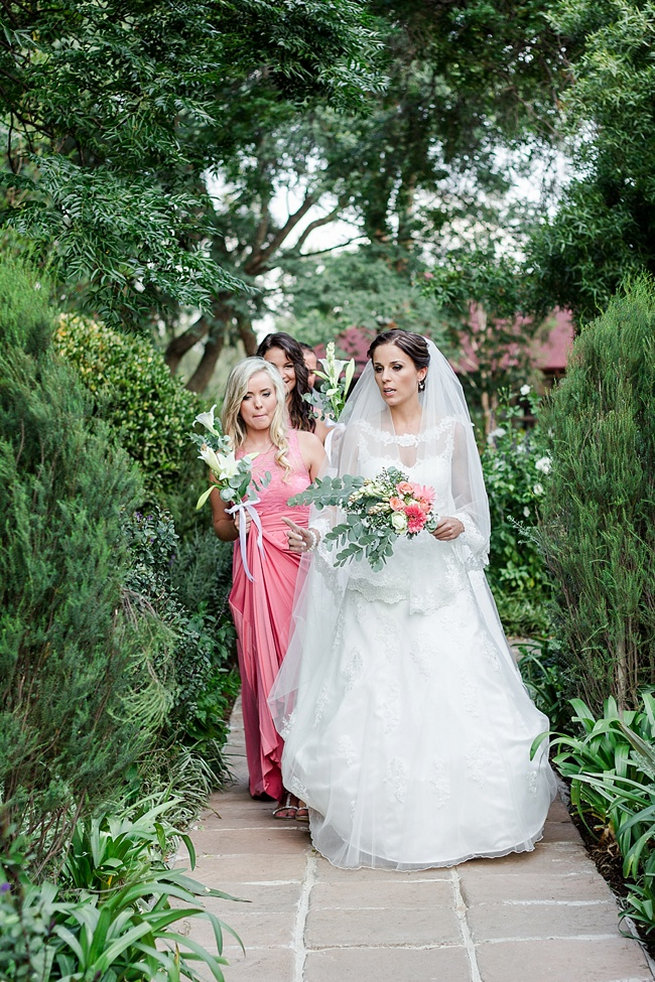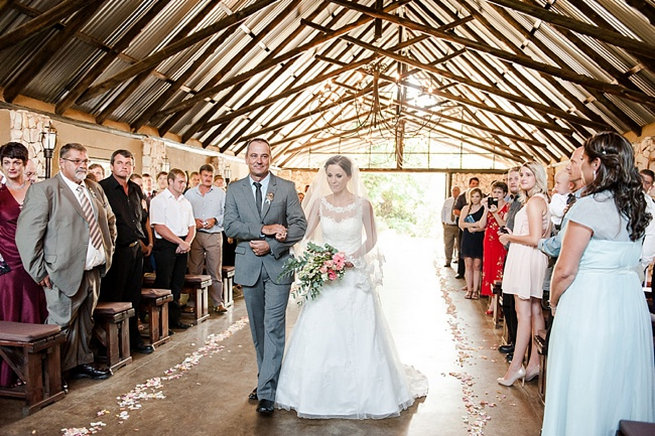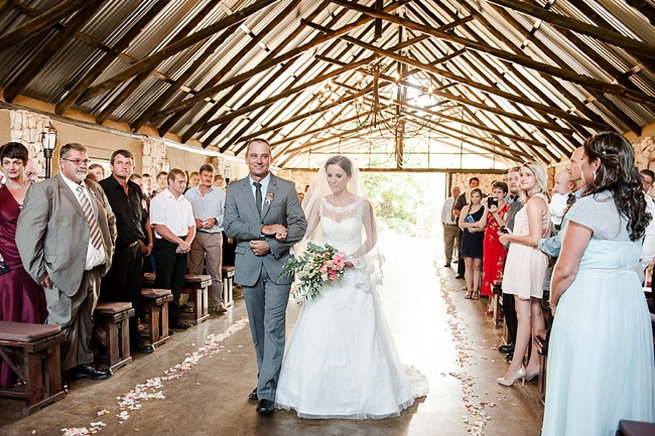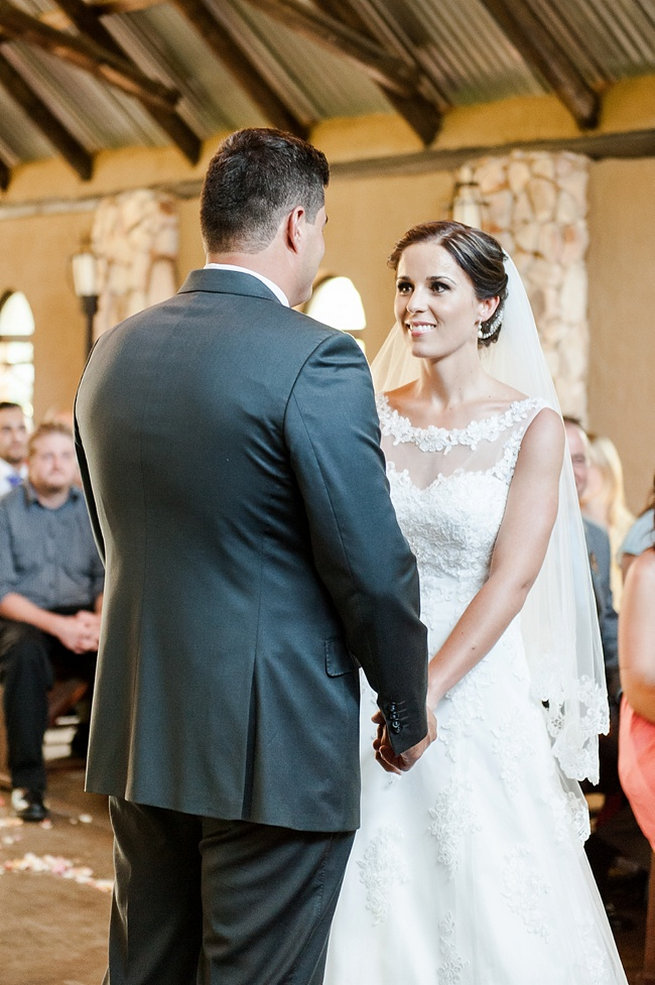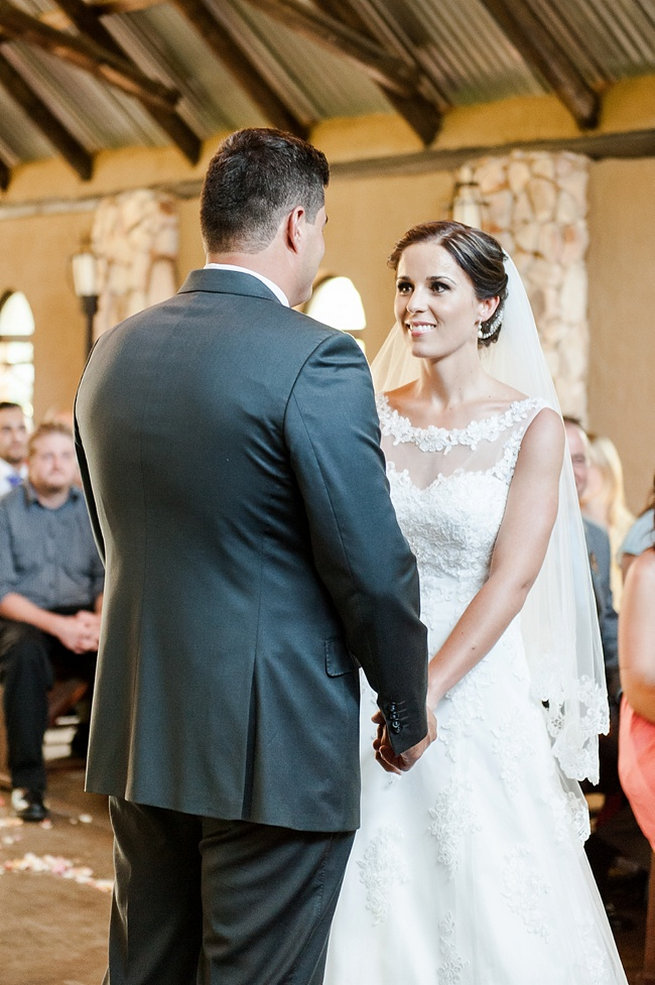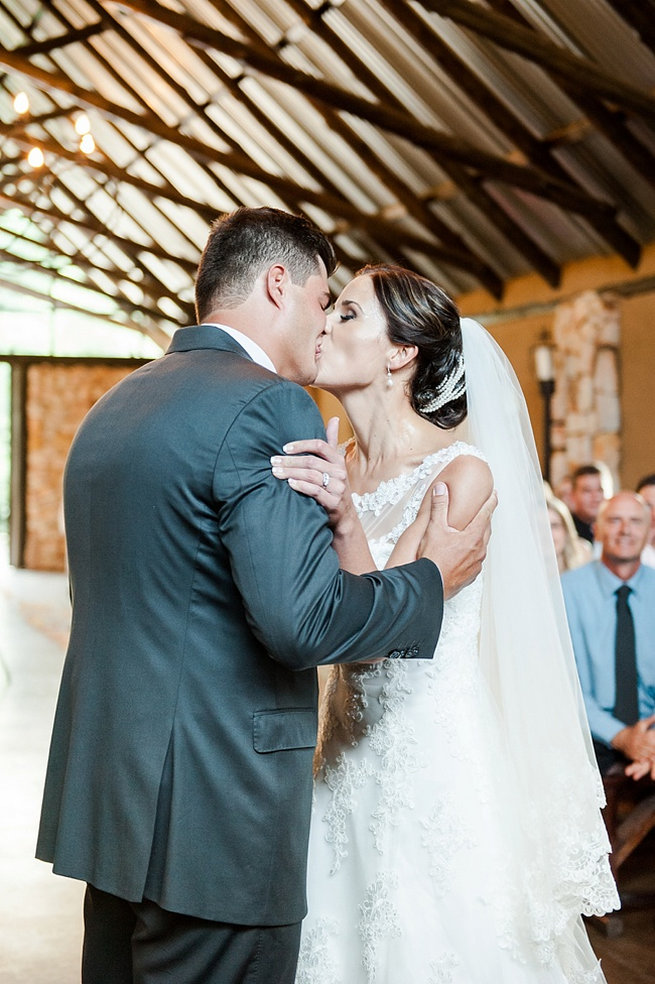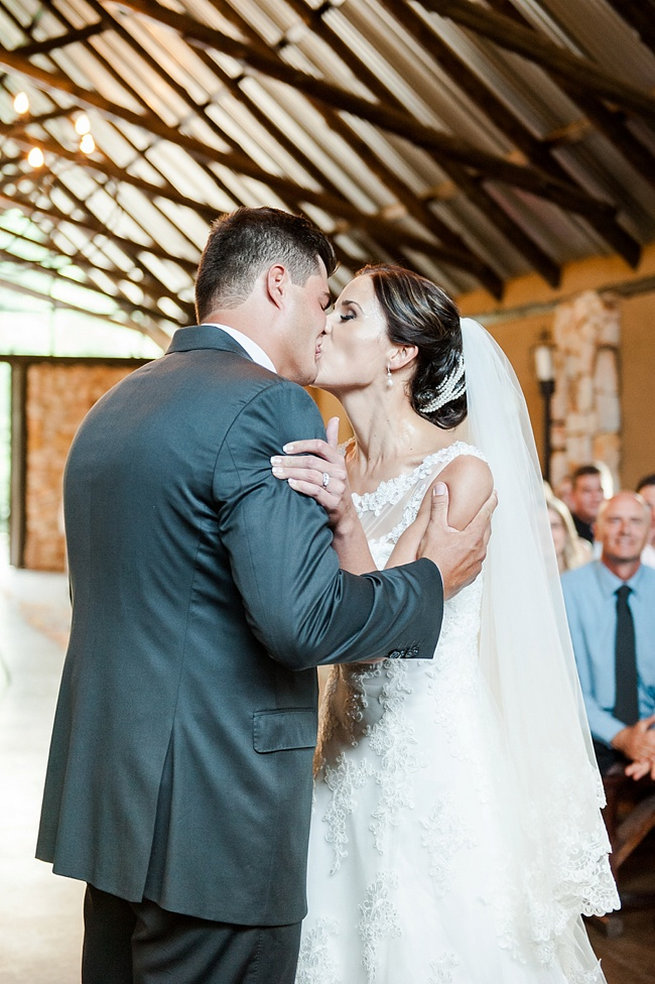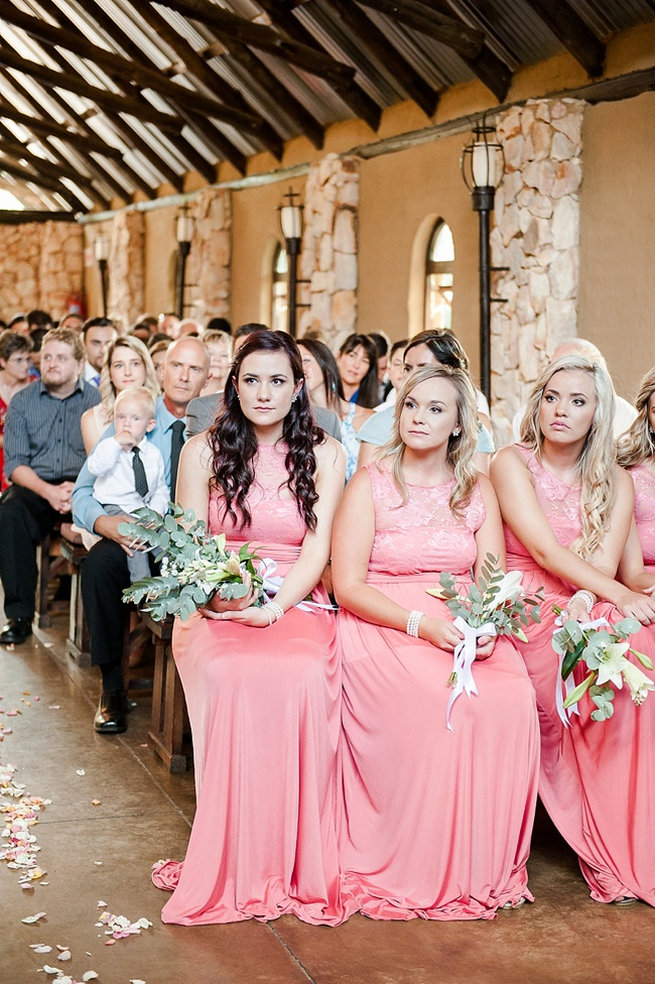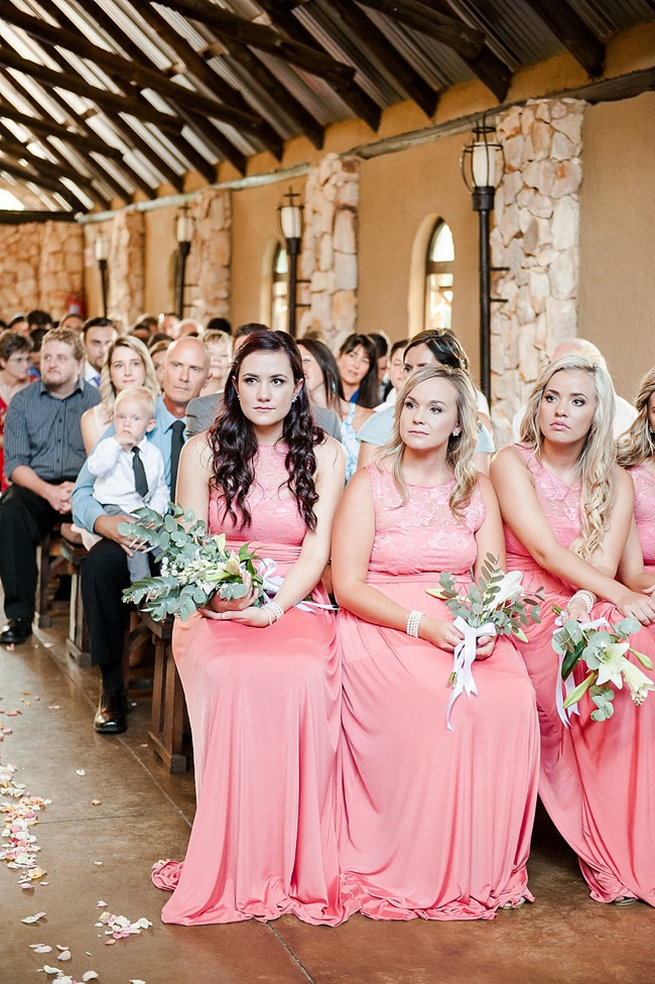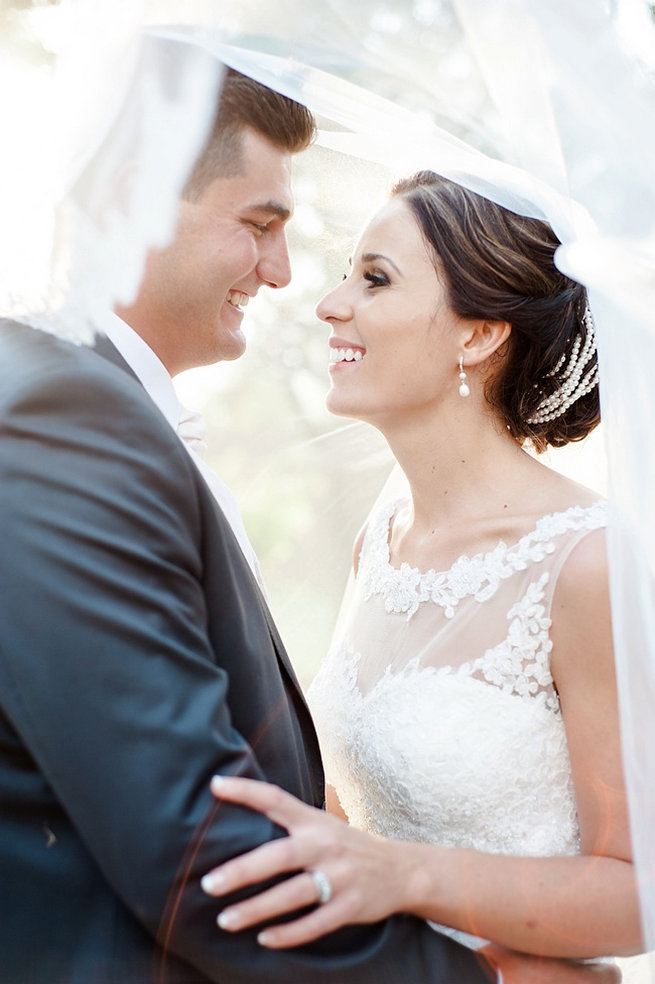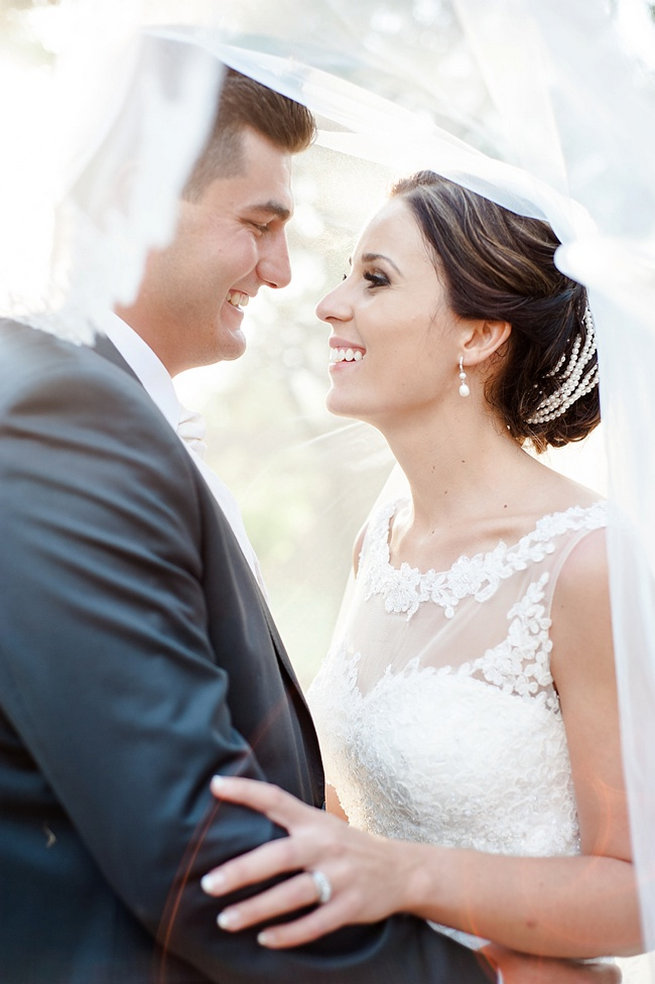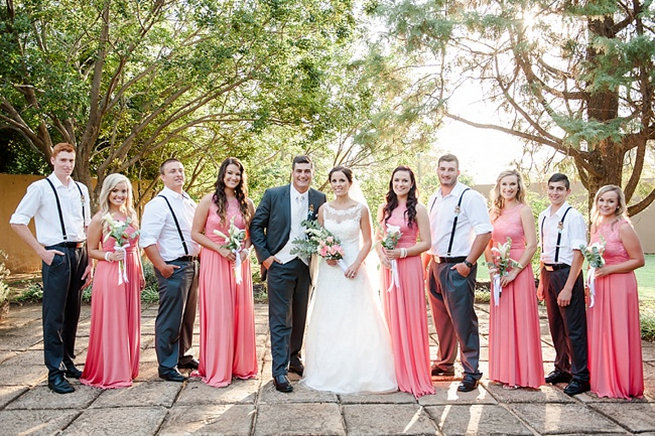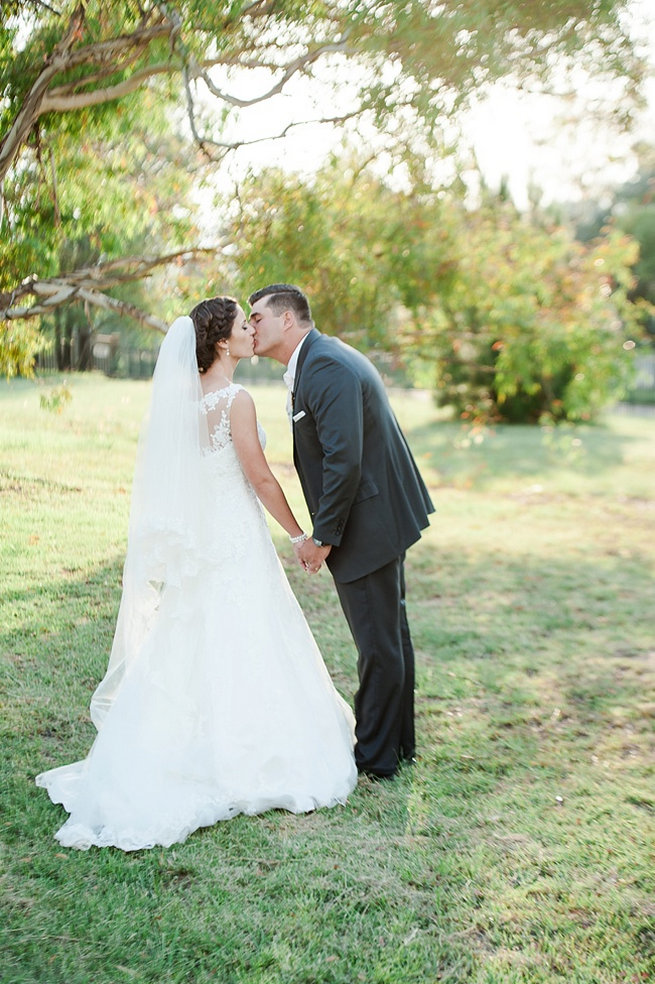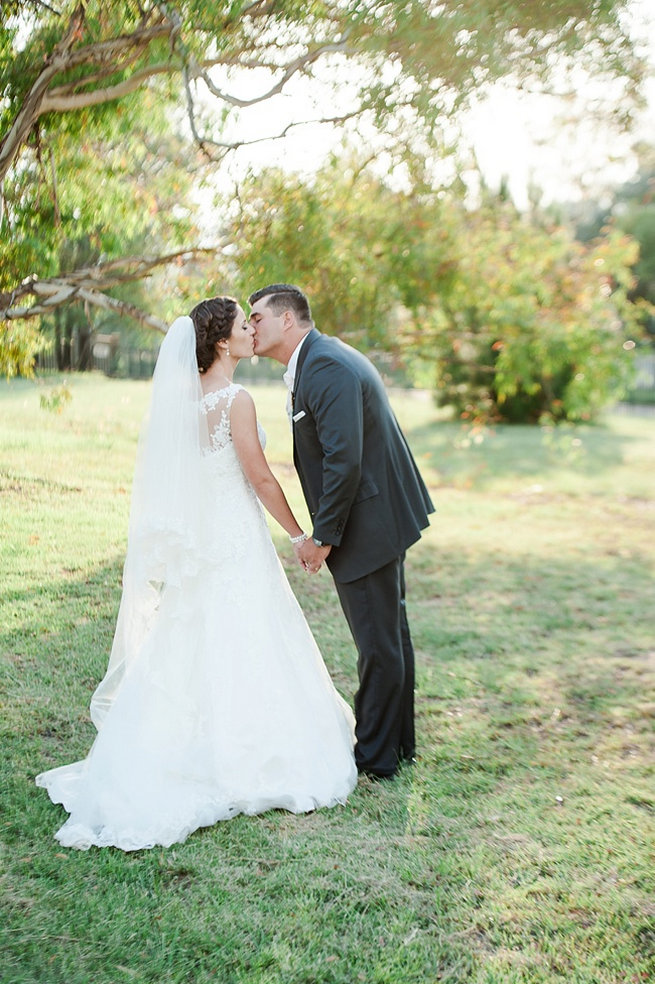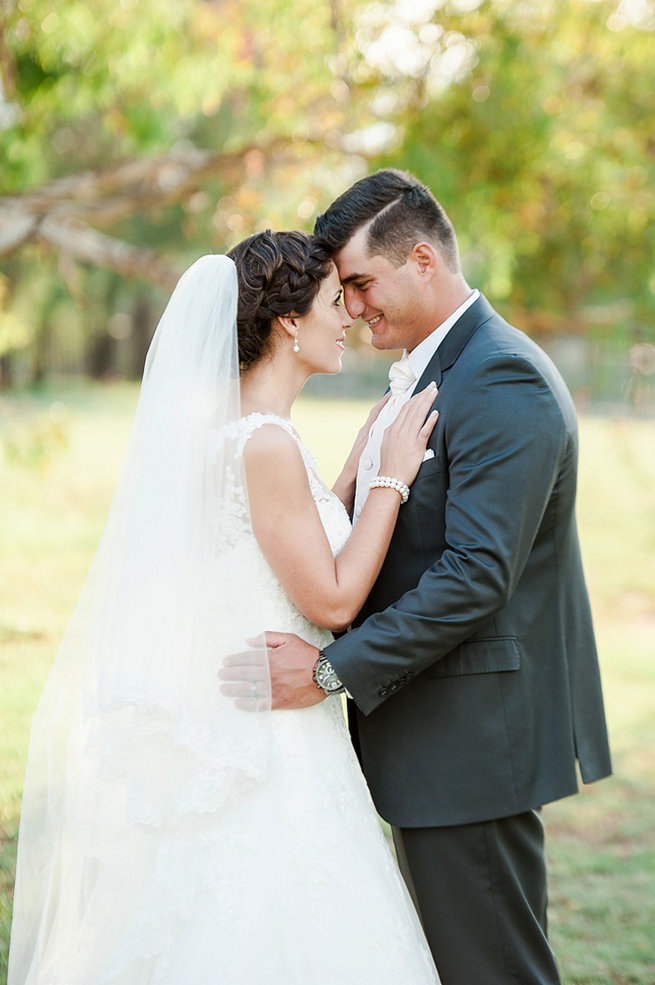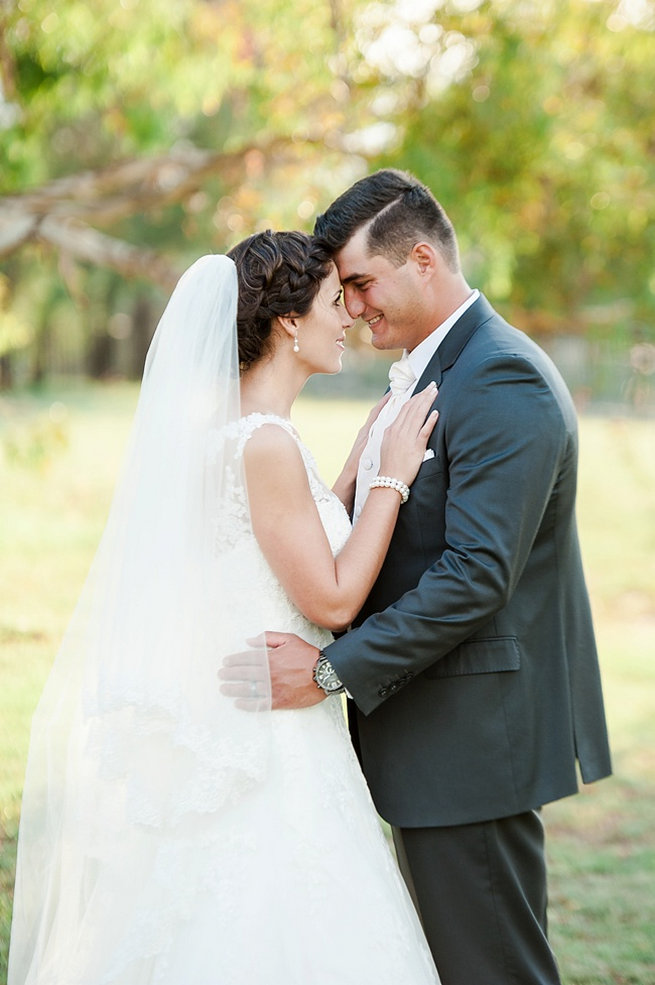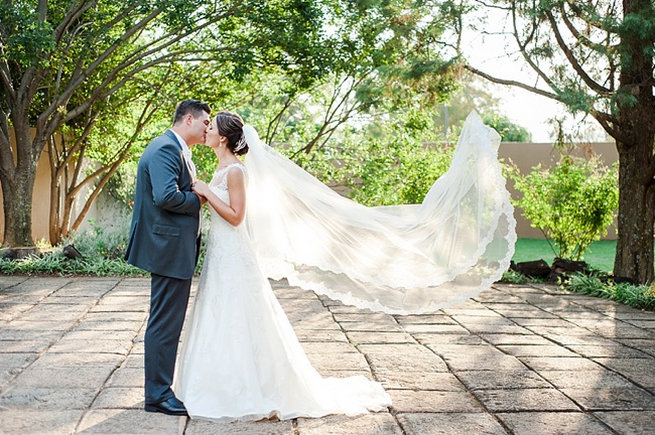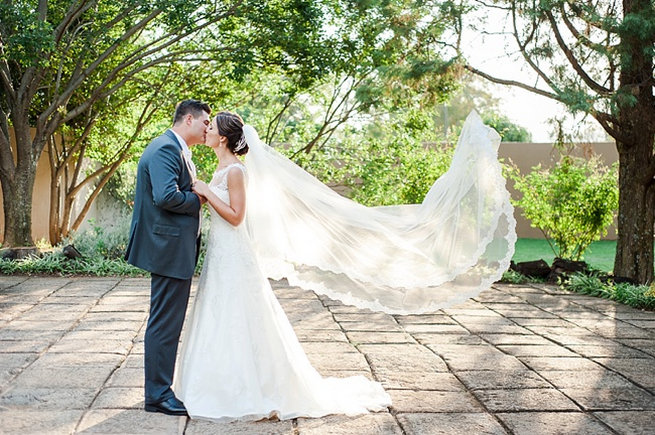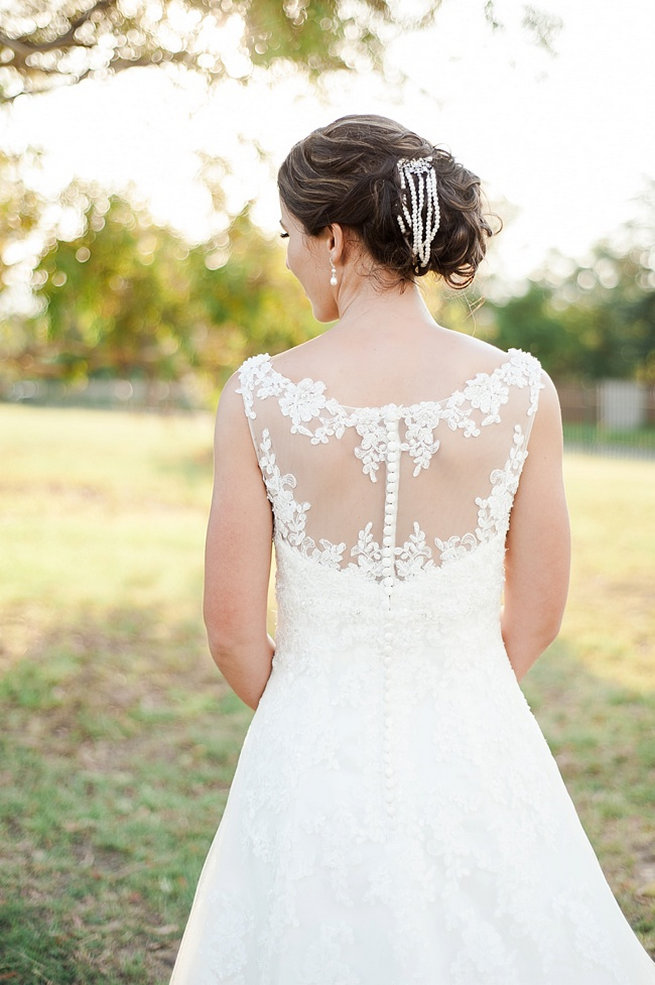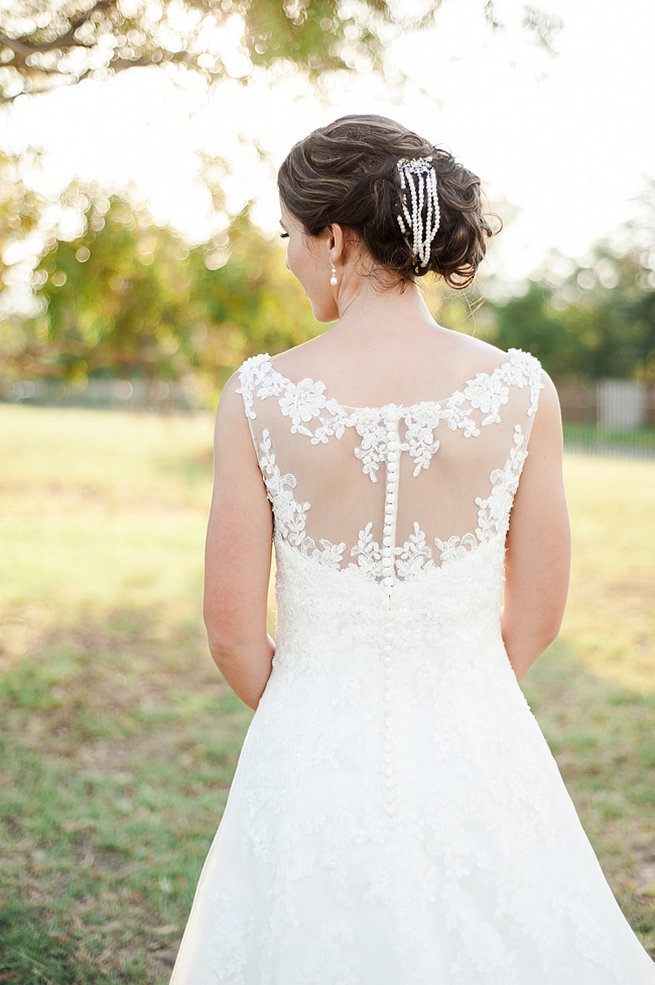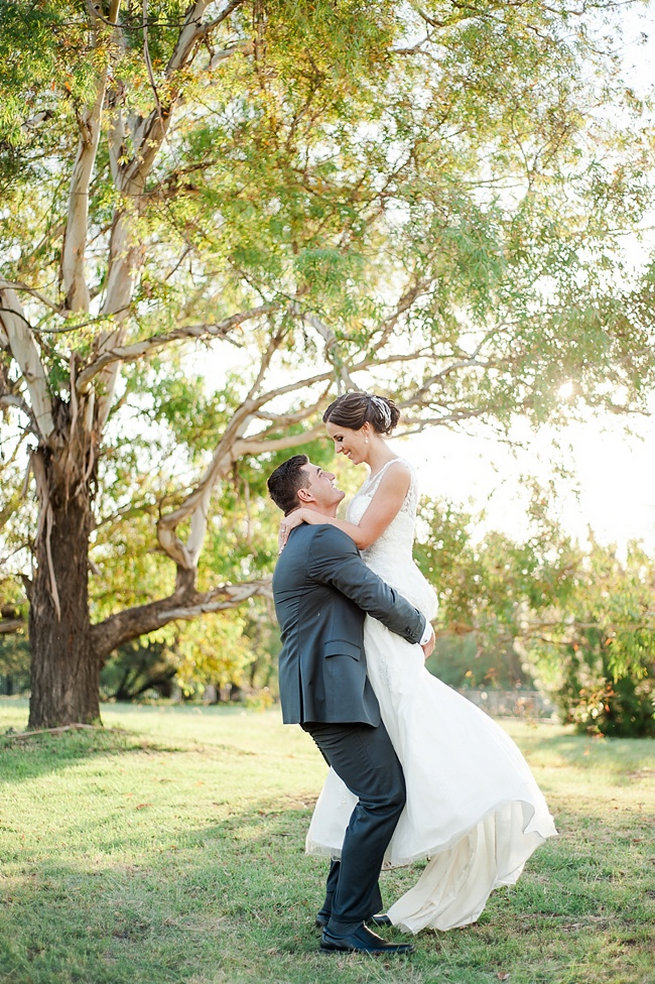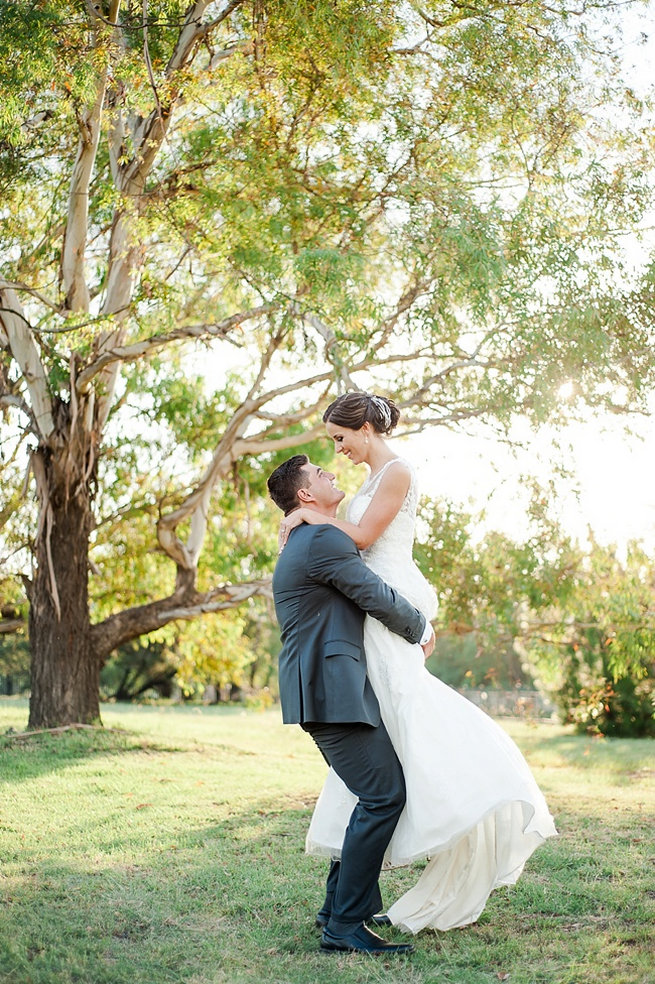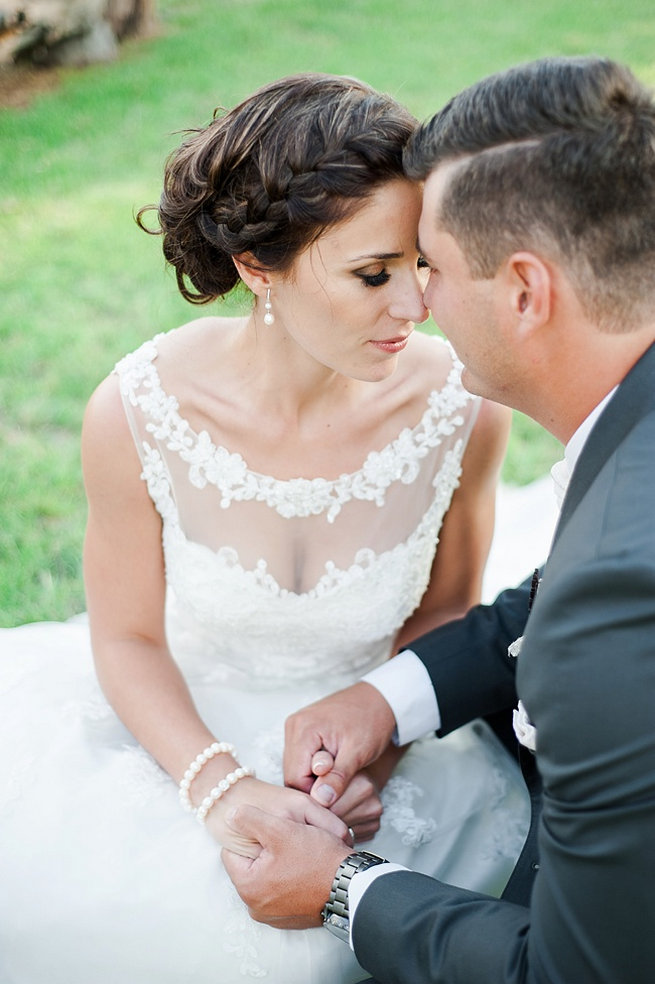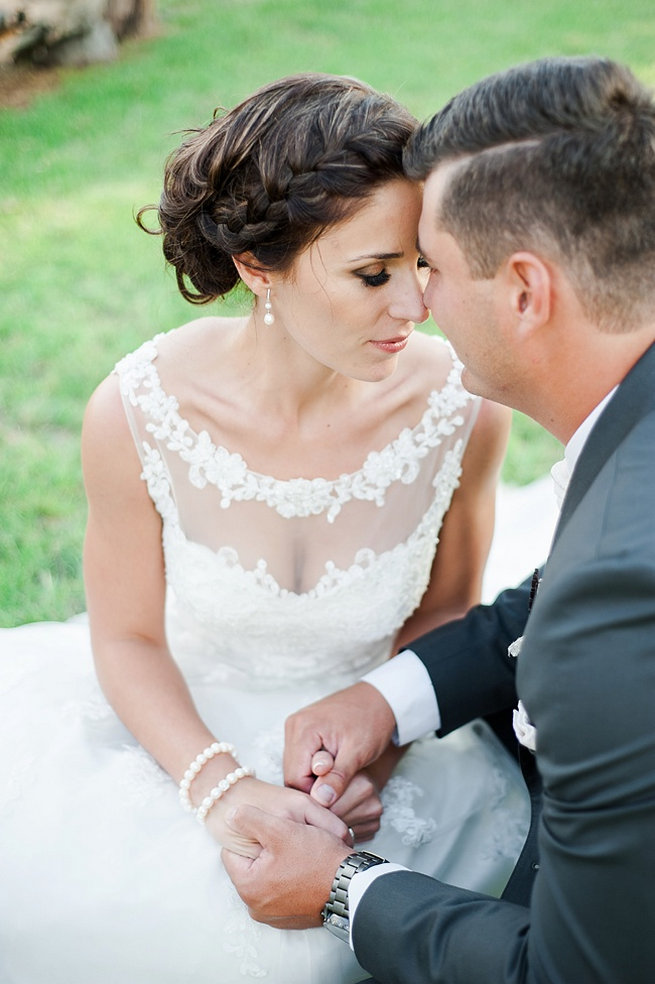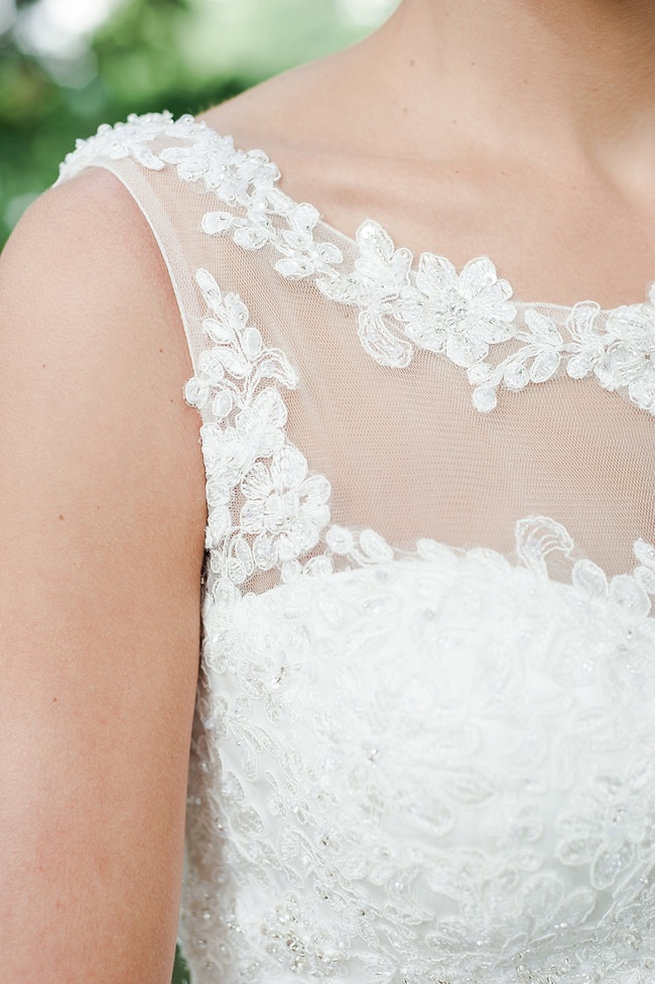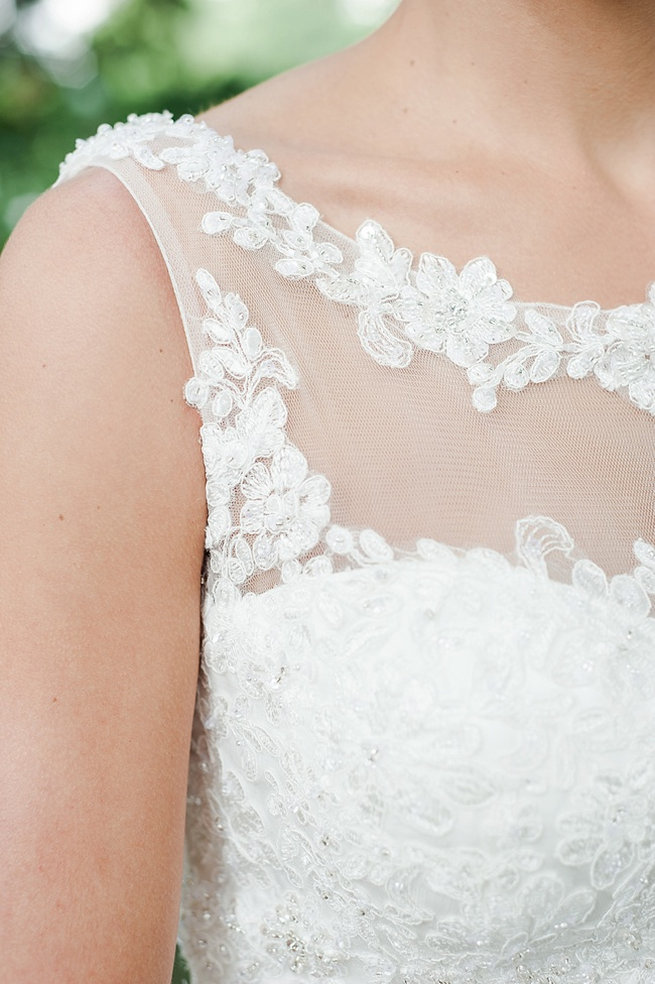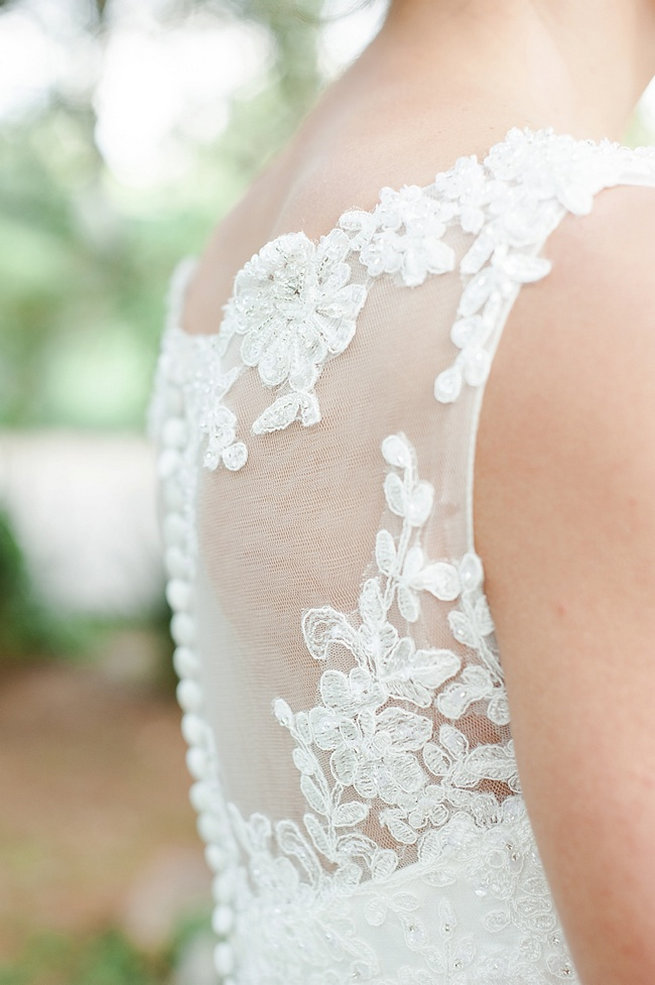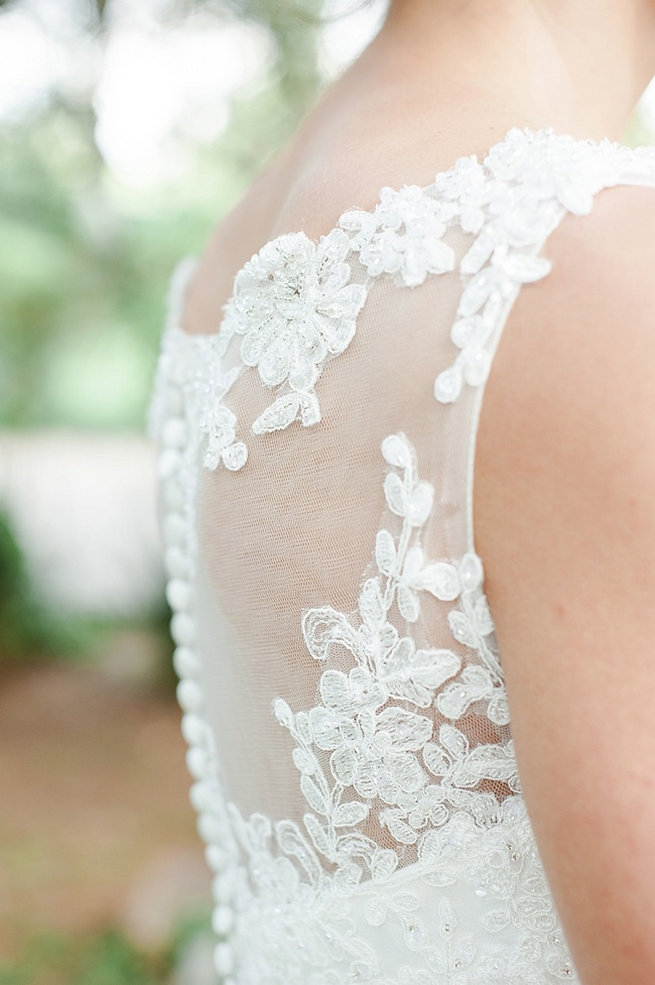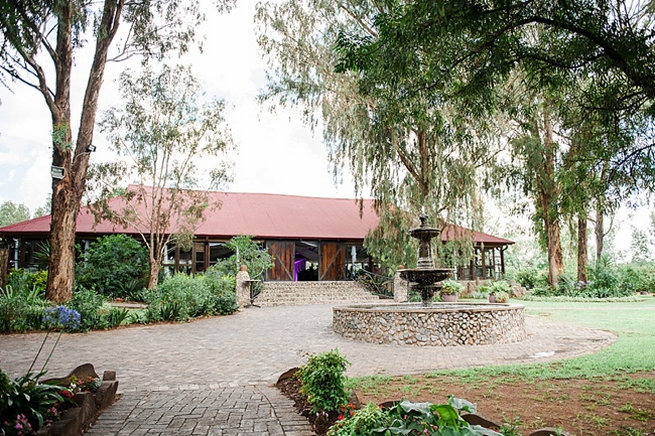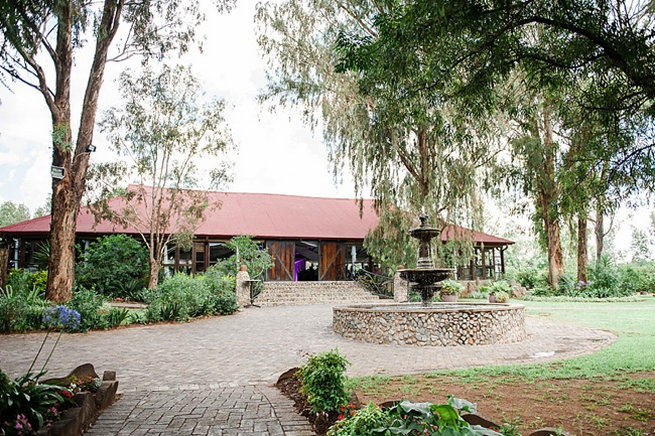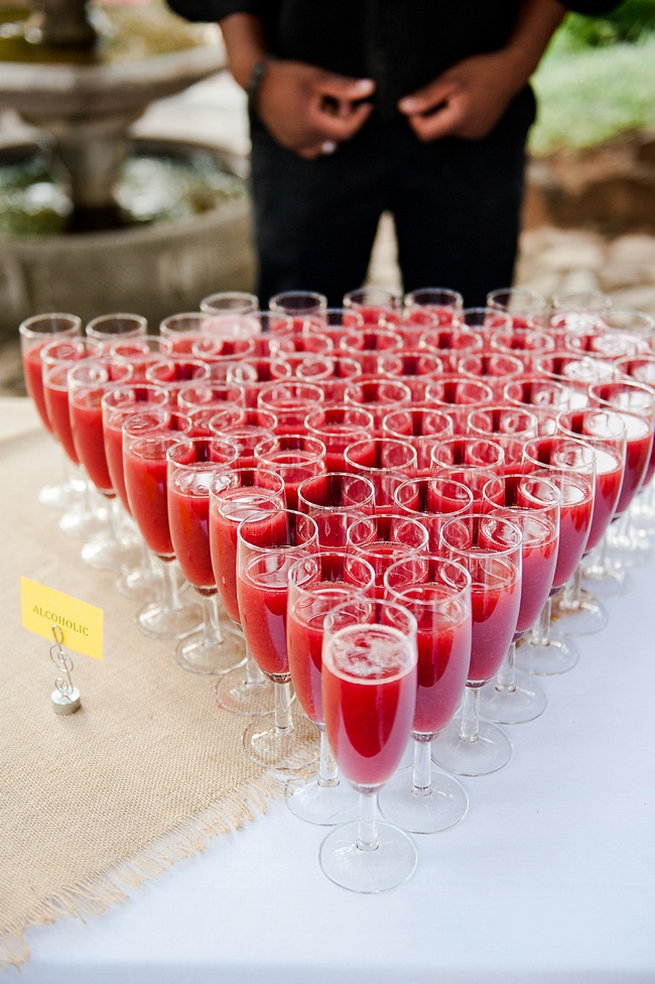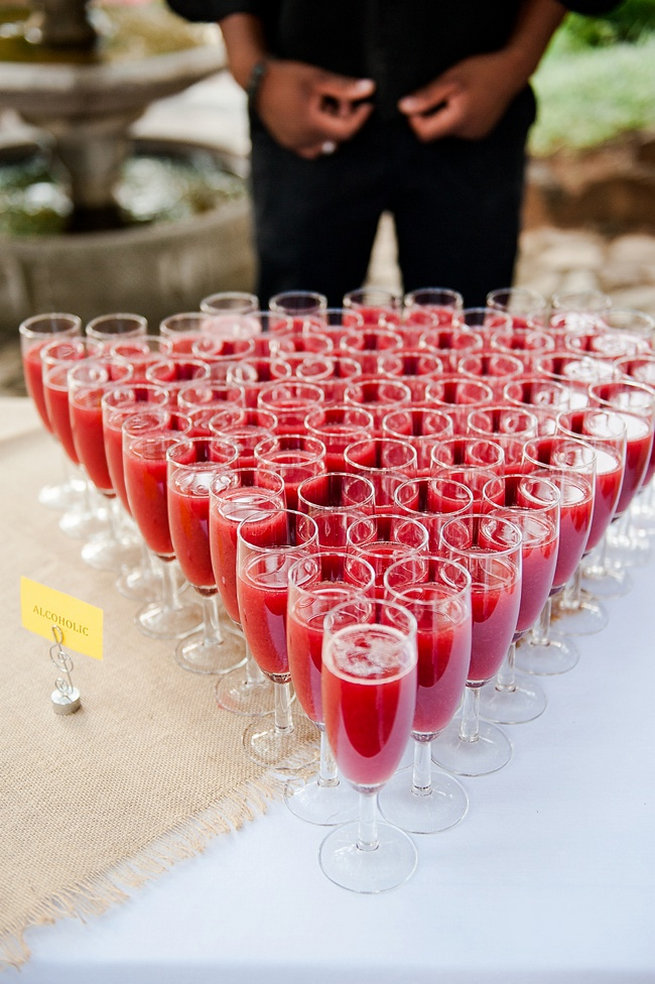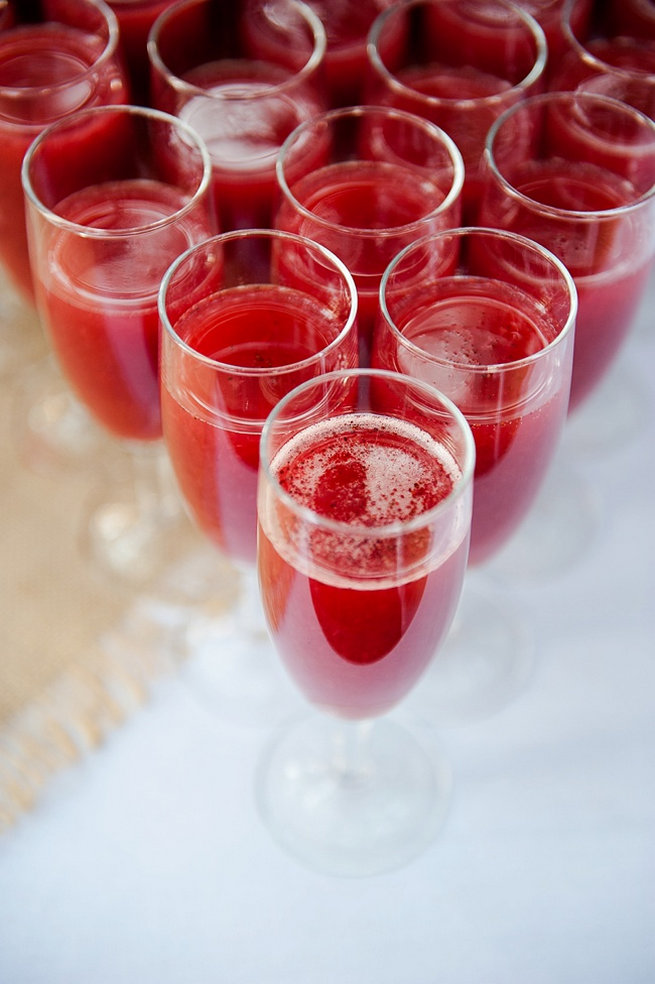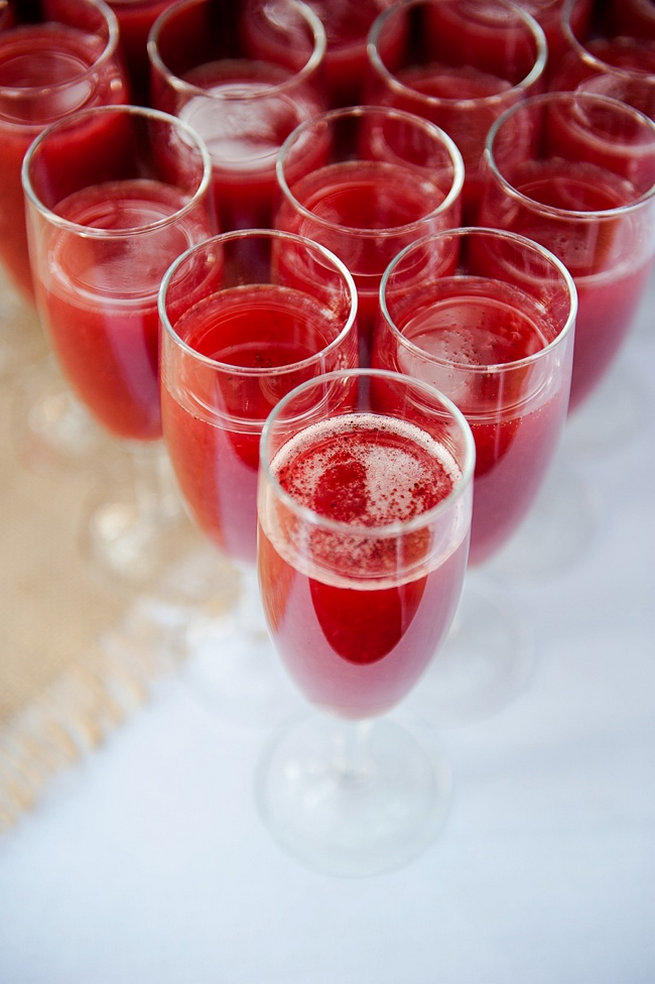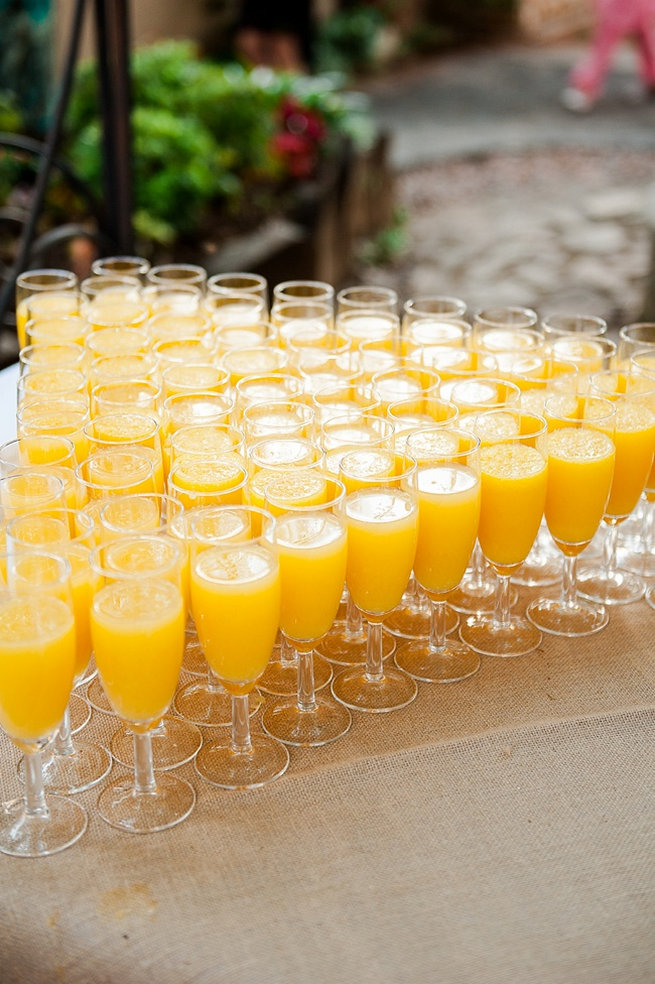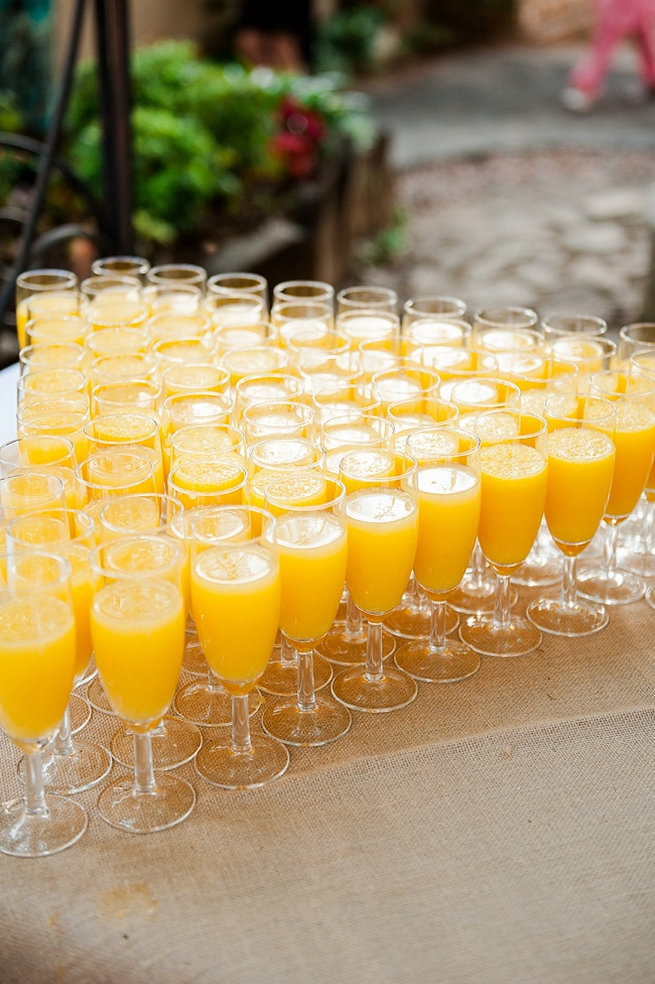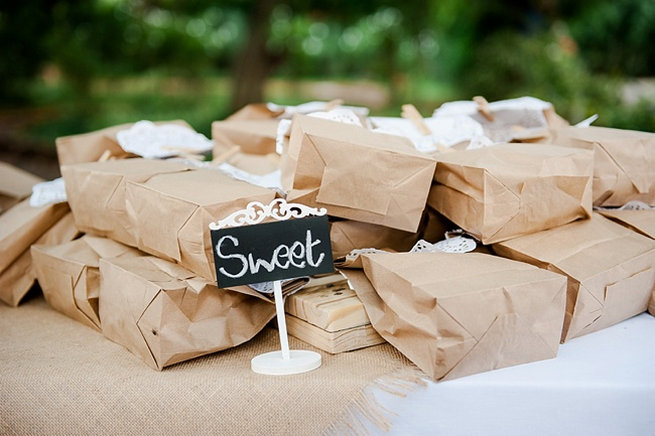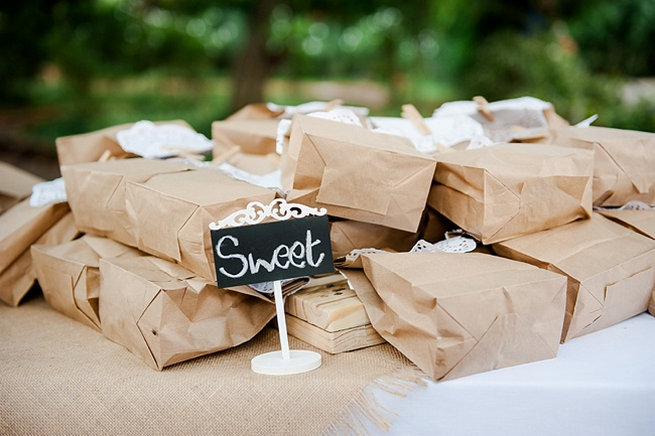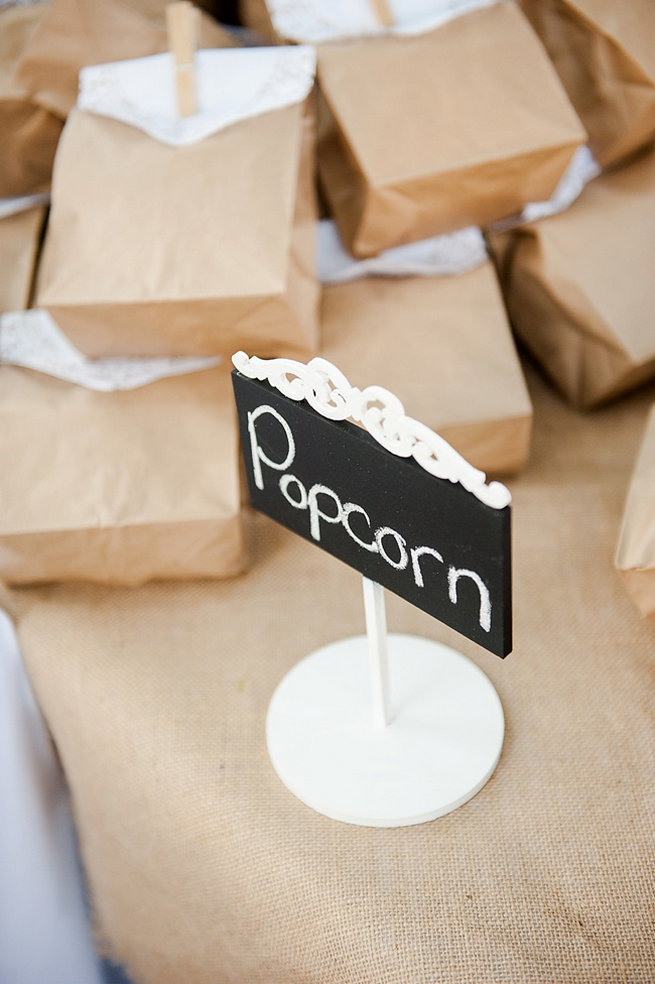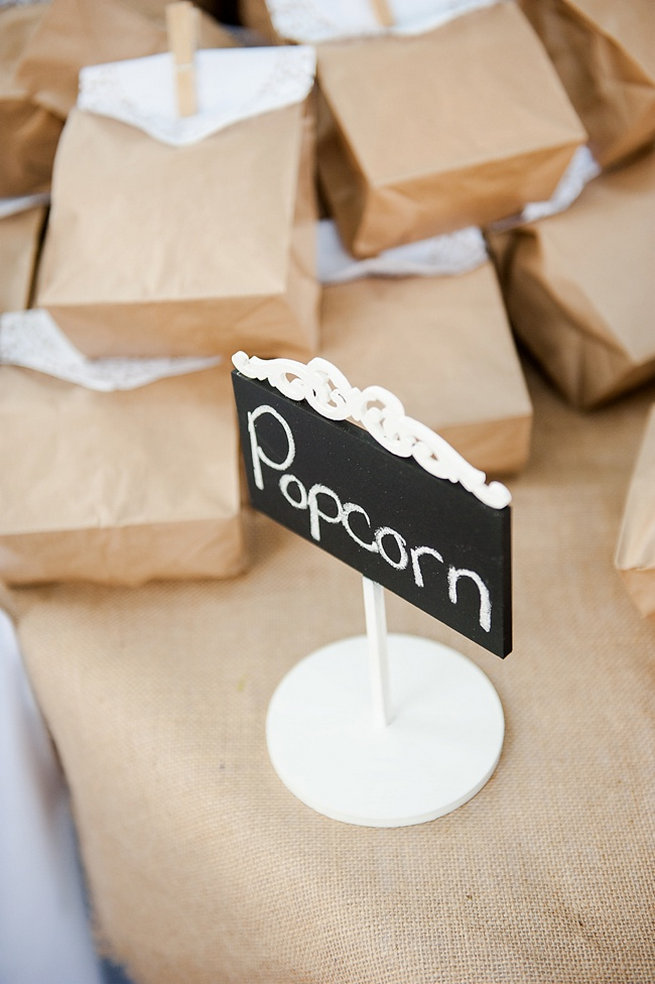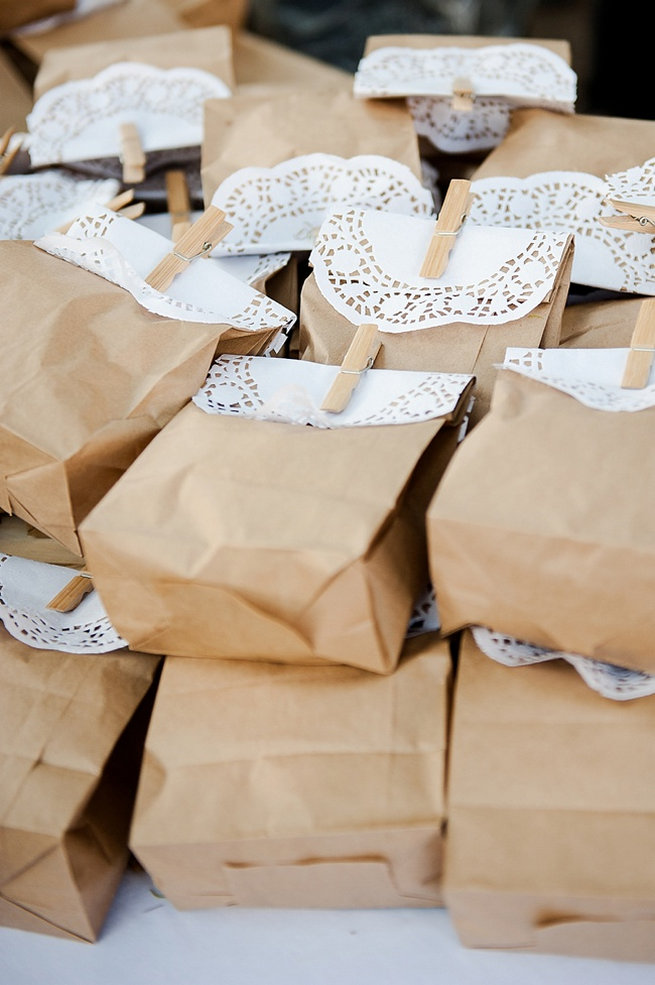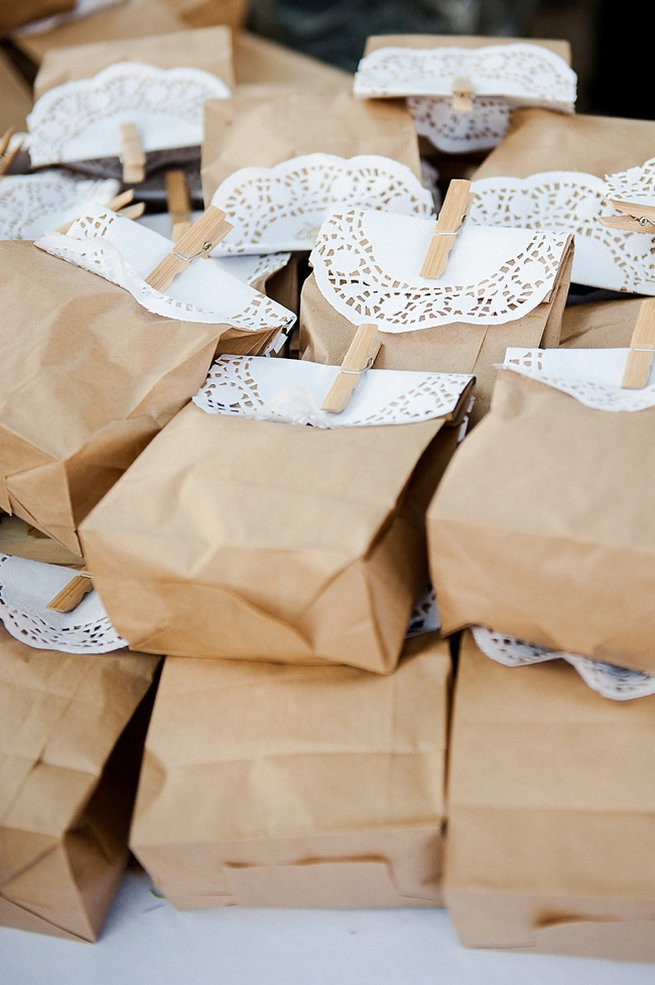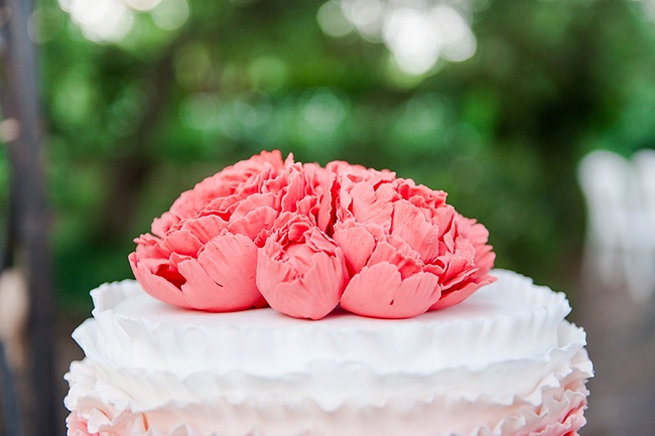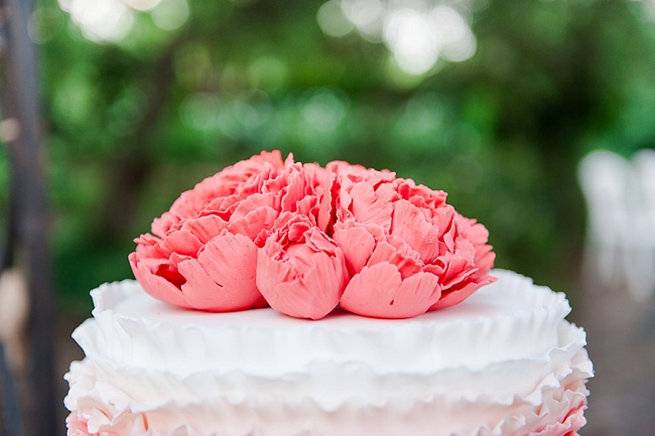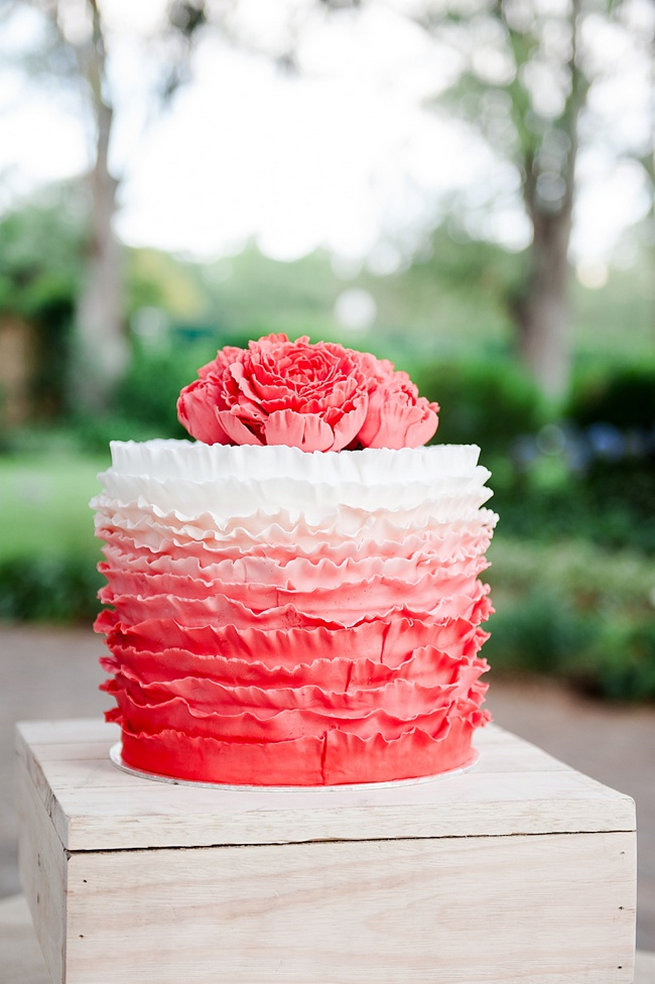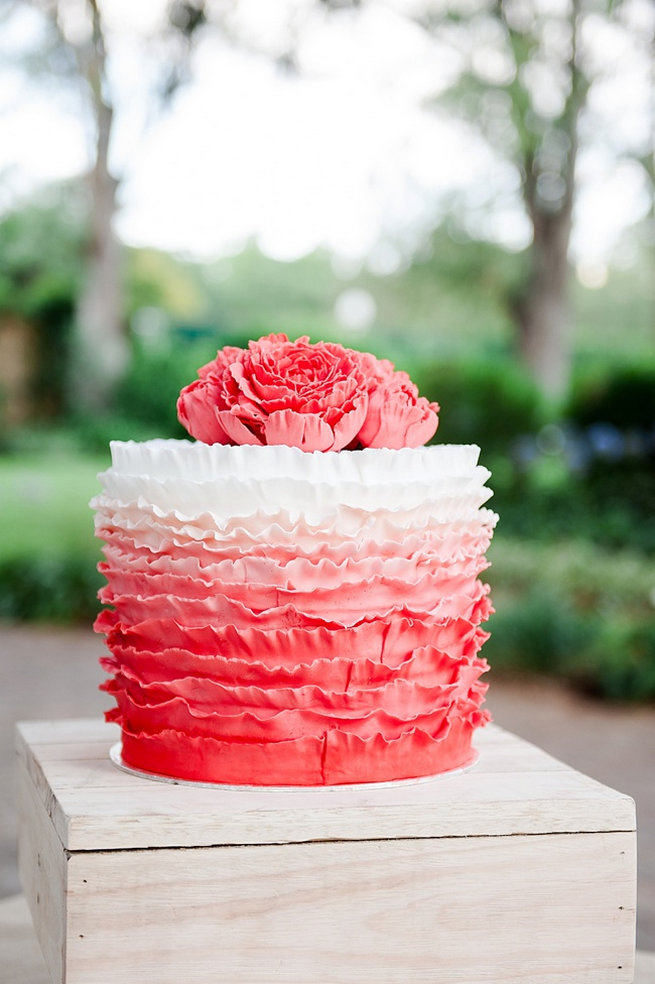 See more gorgeous wedding cake ideas here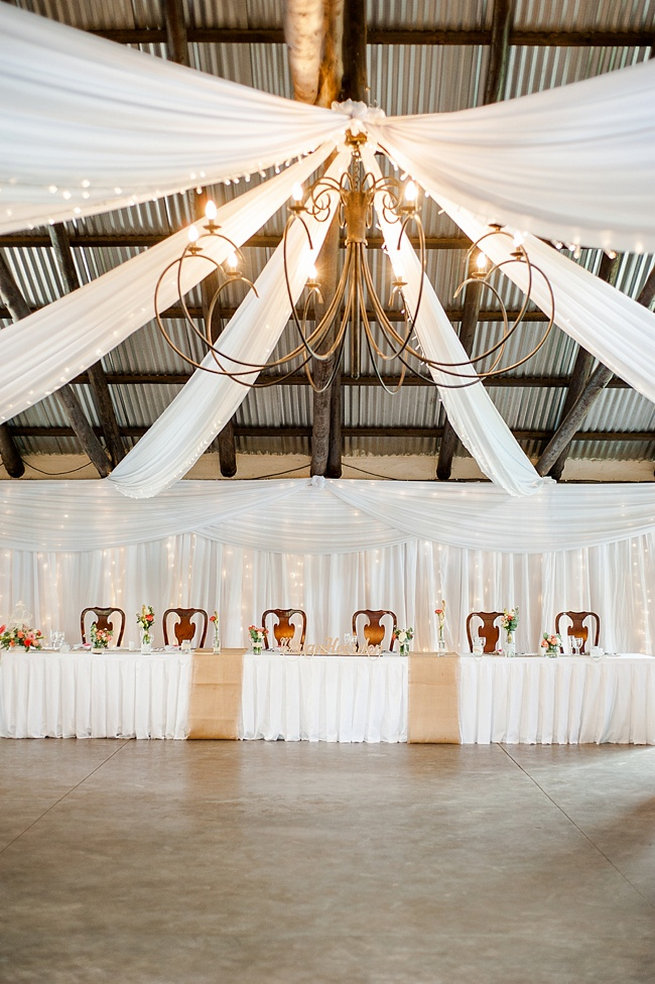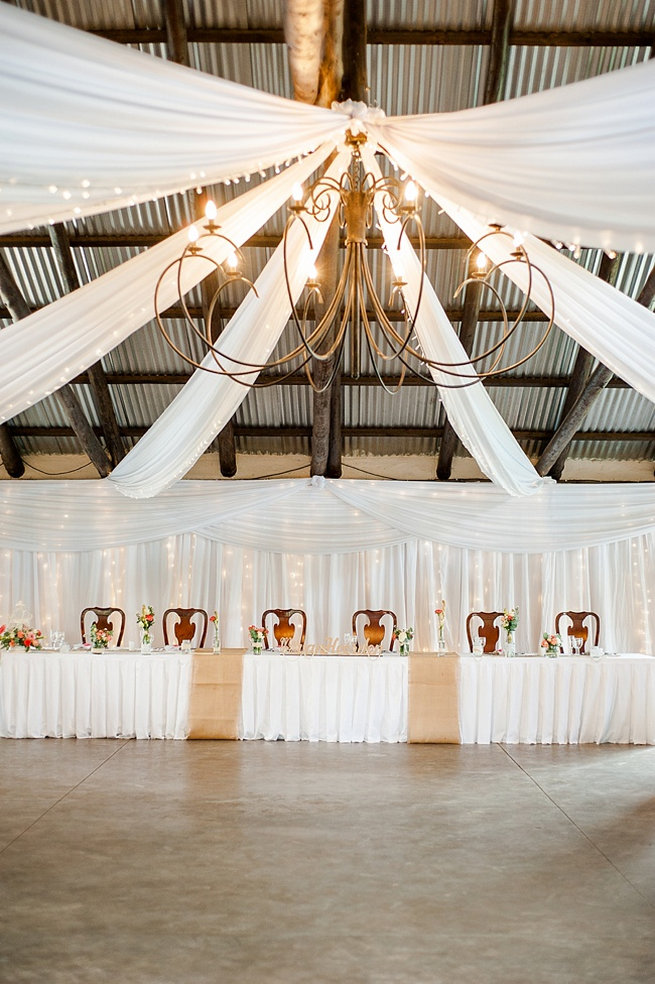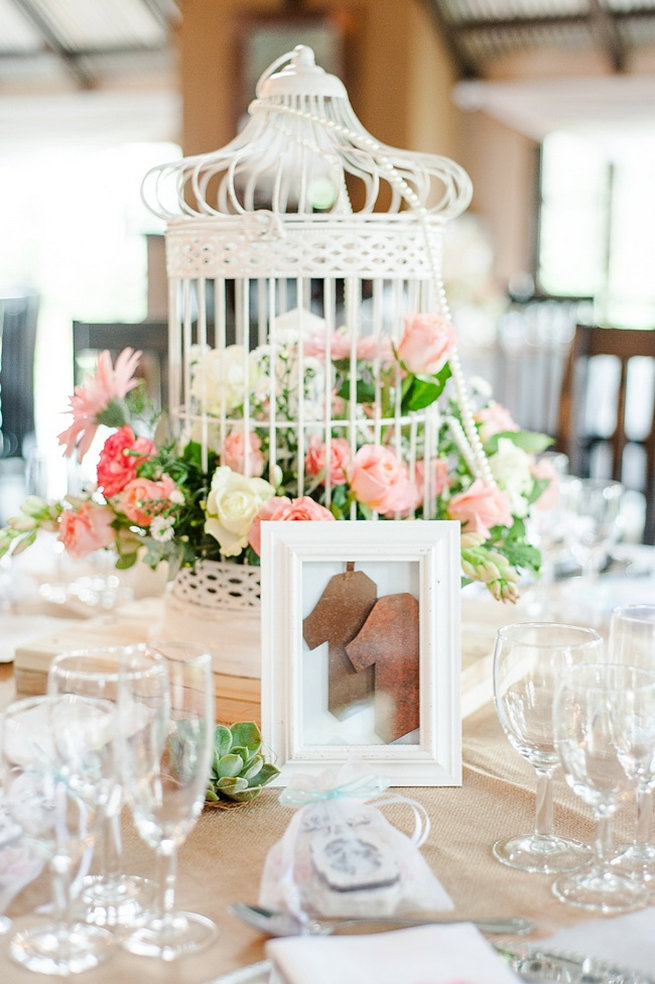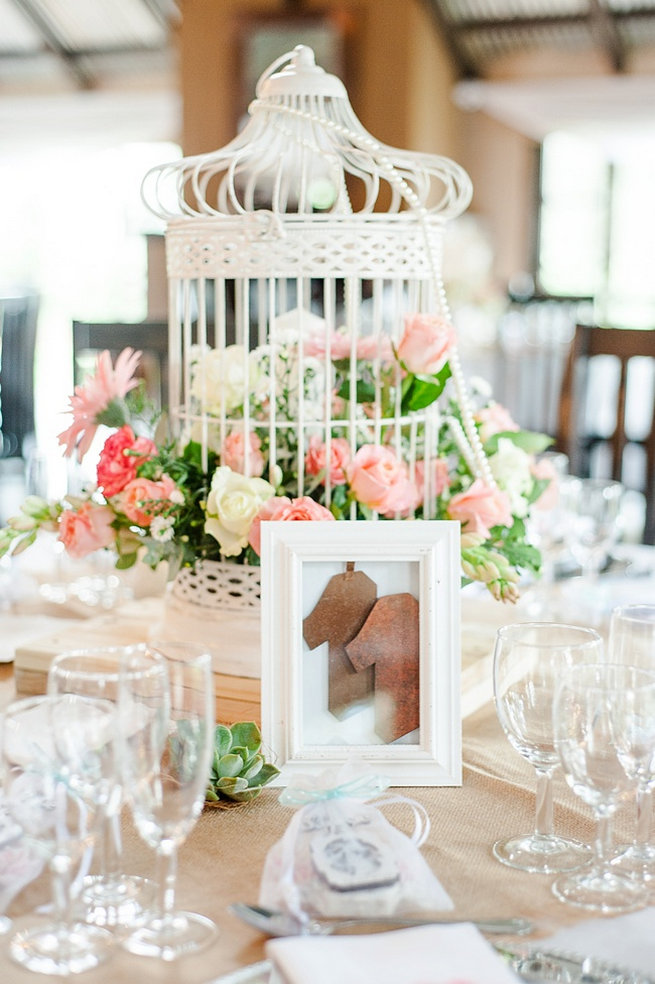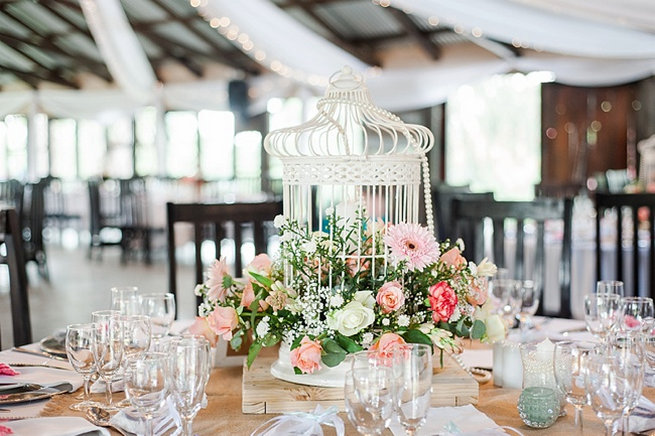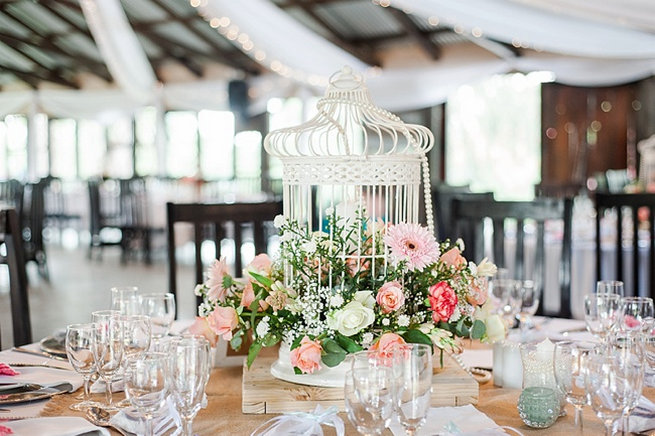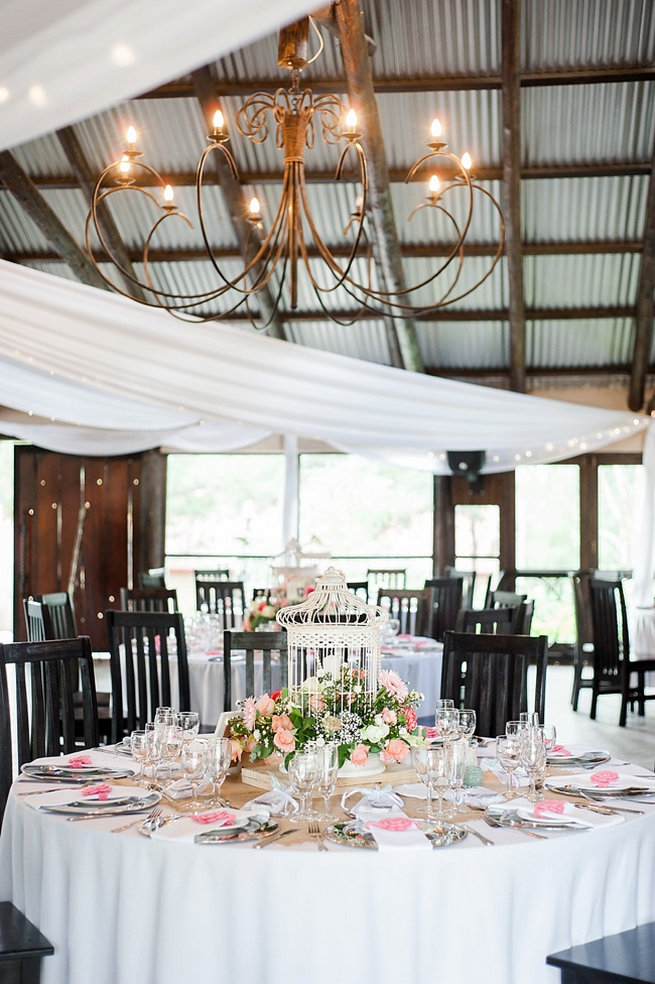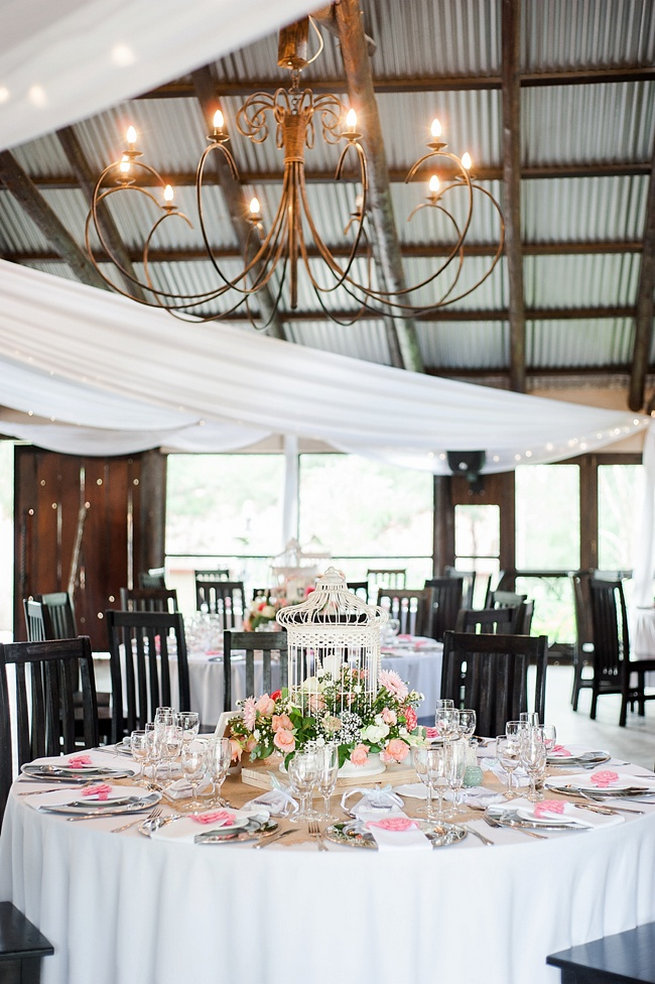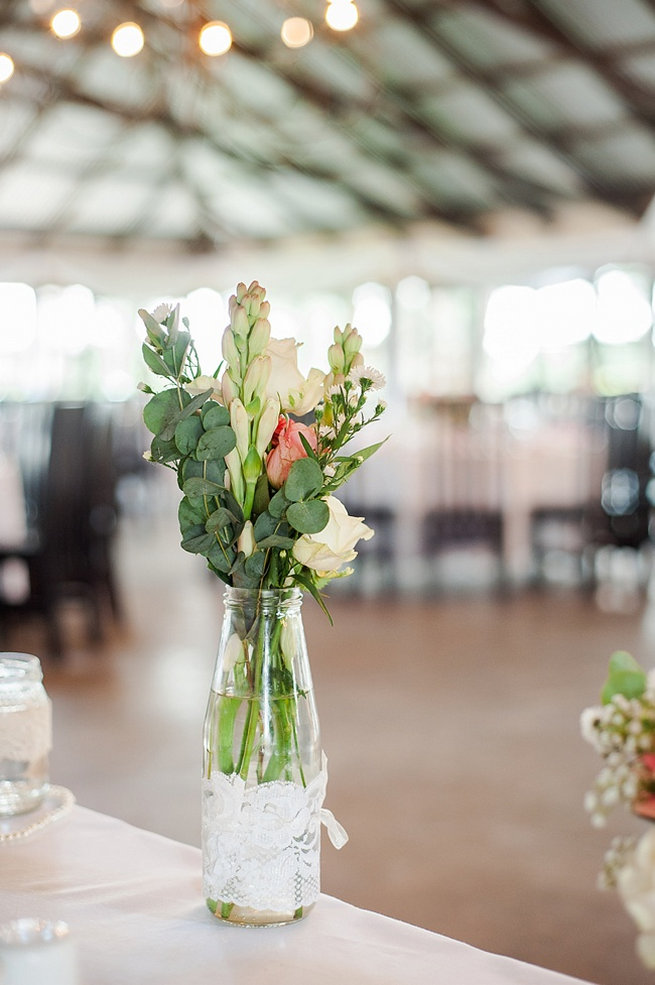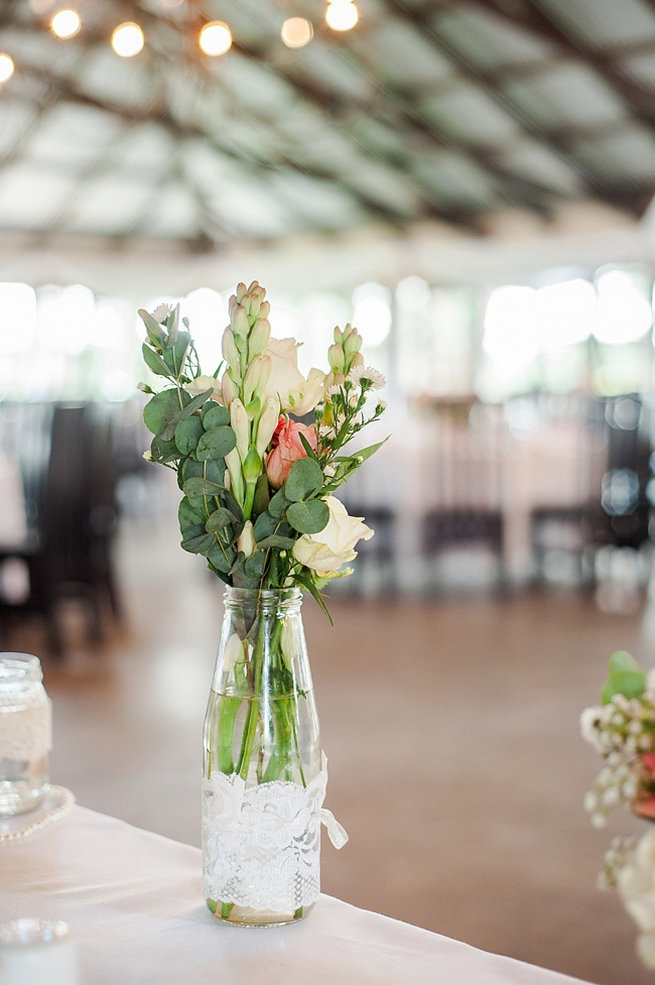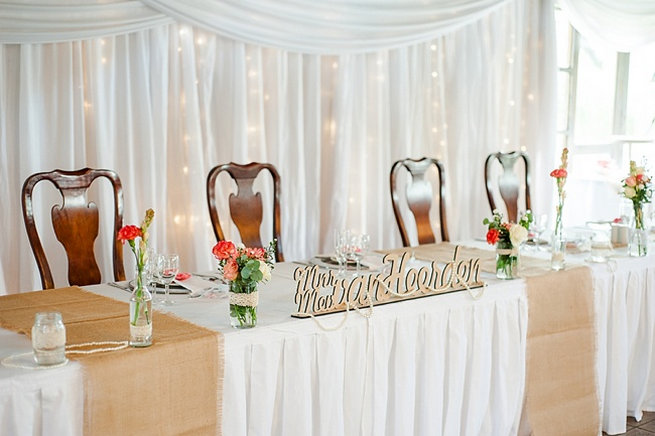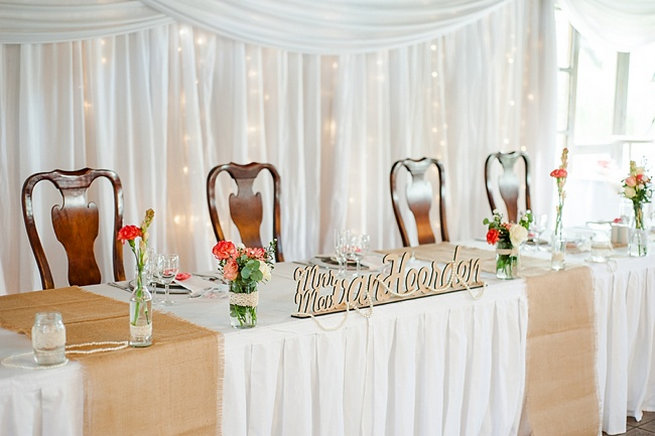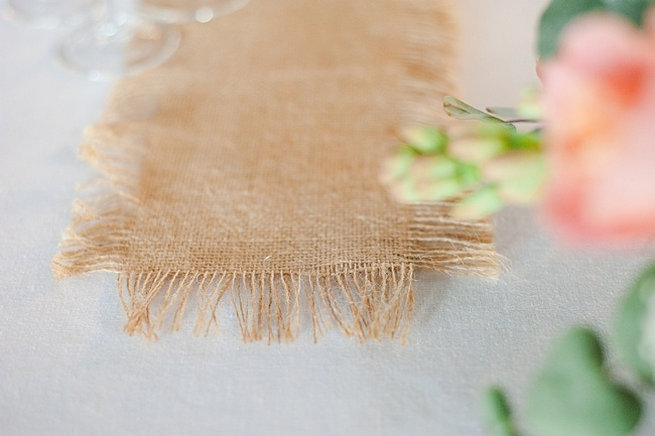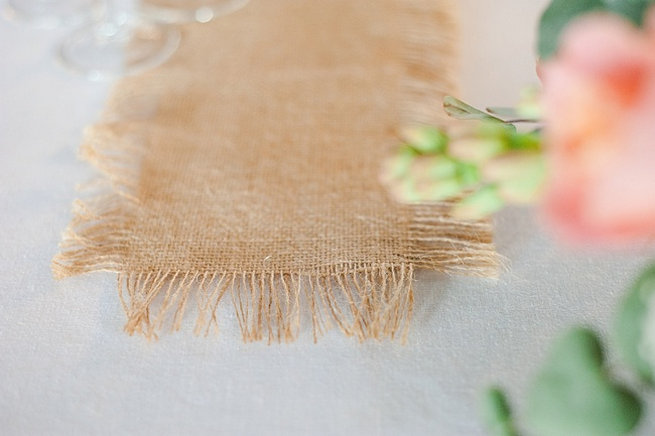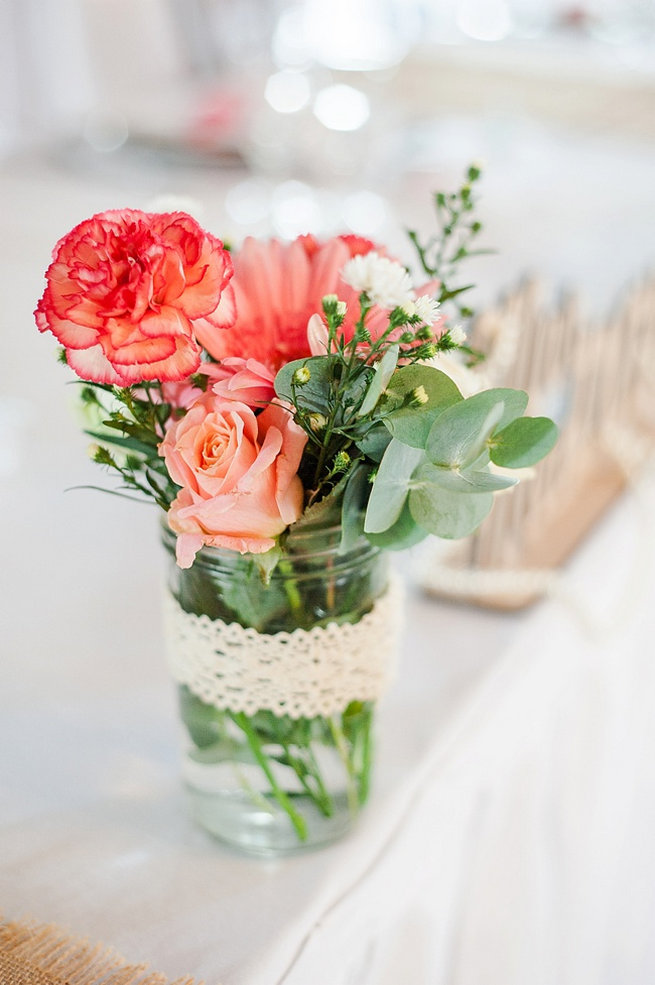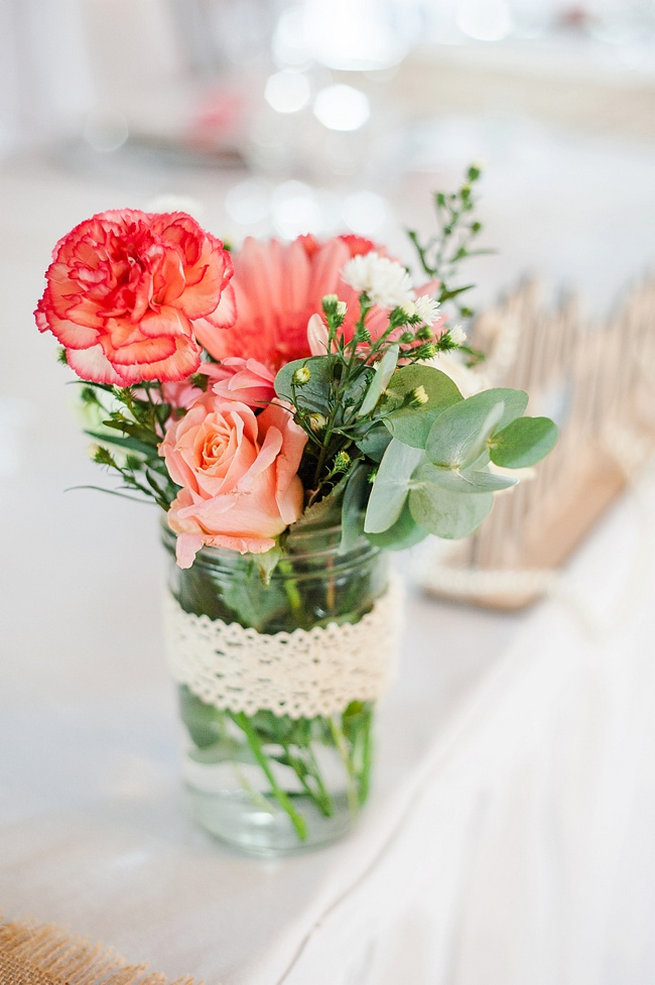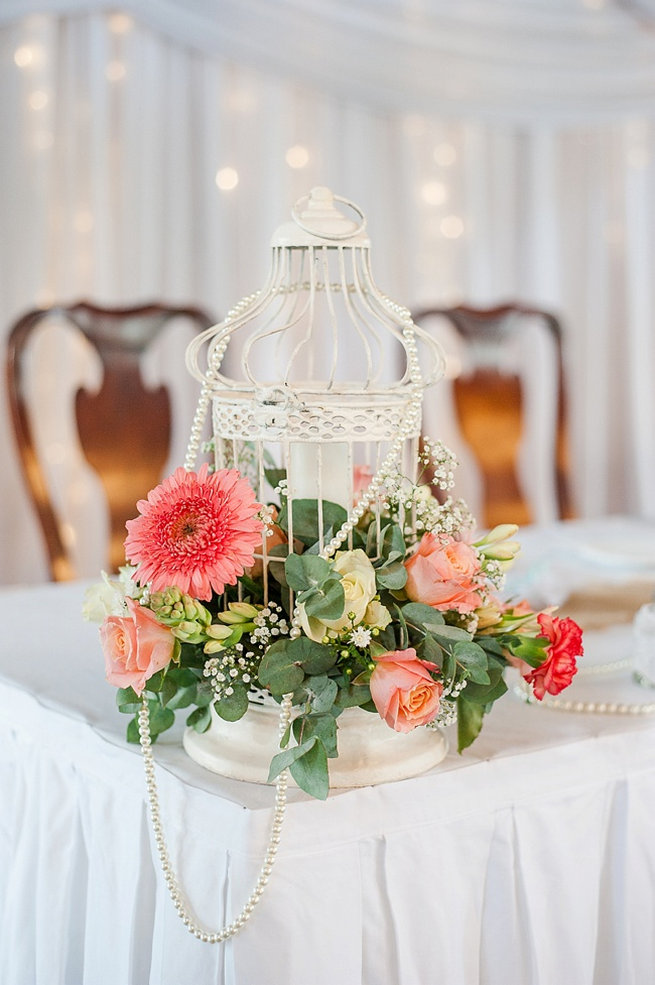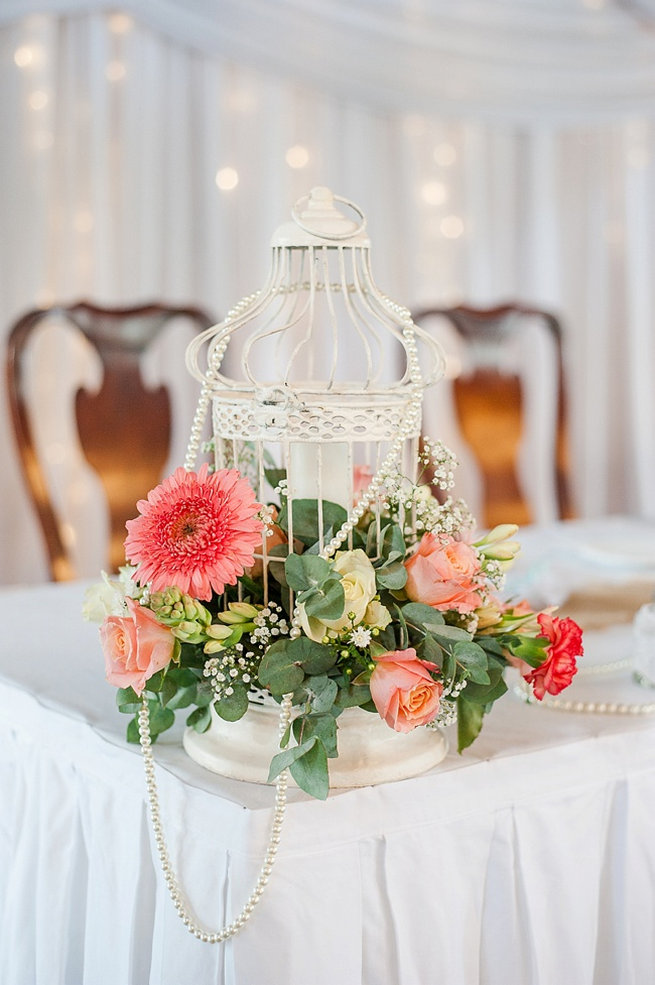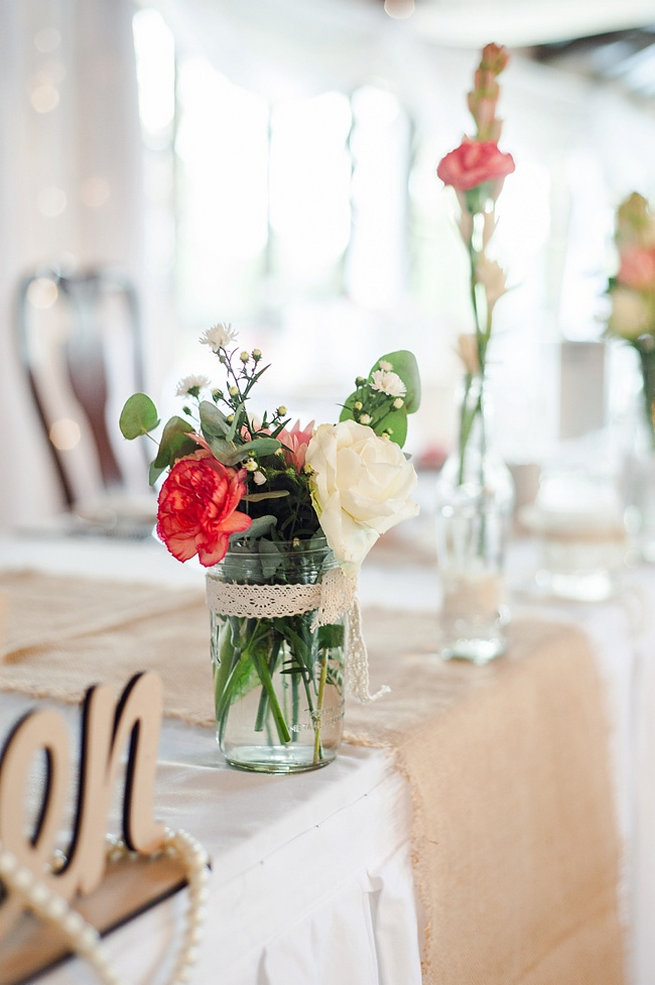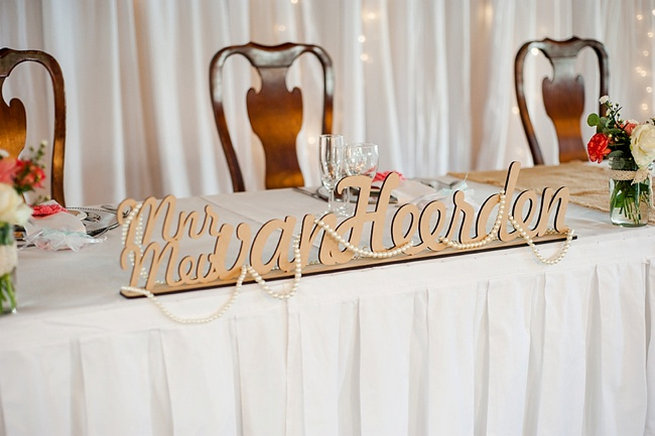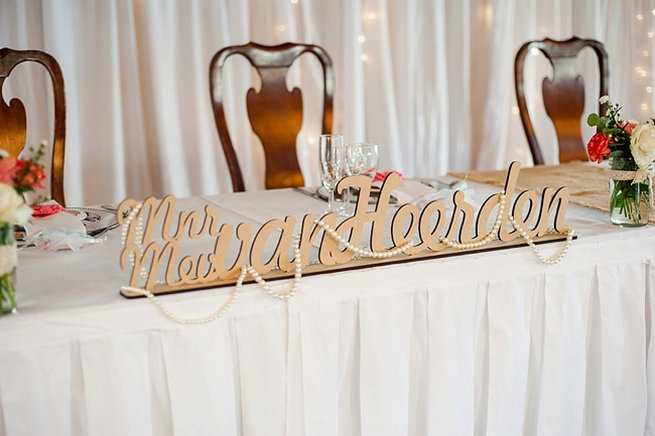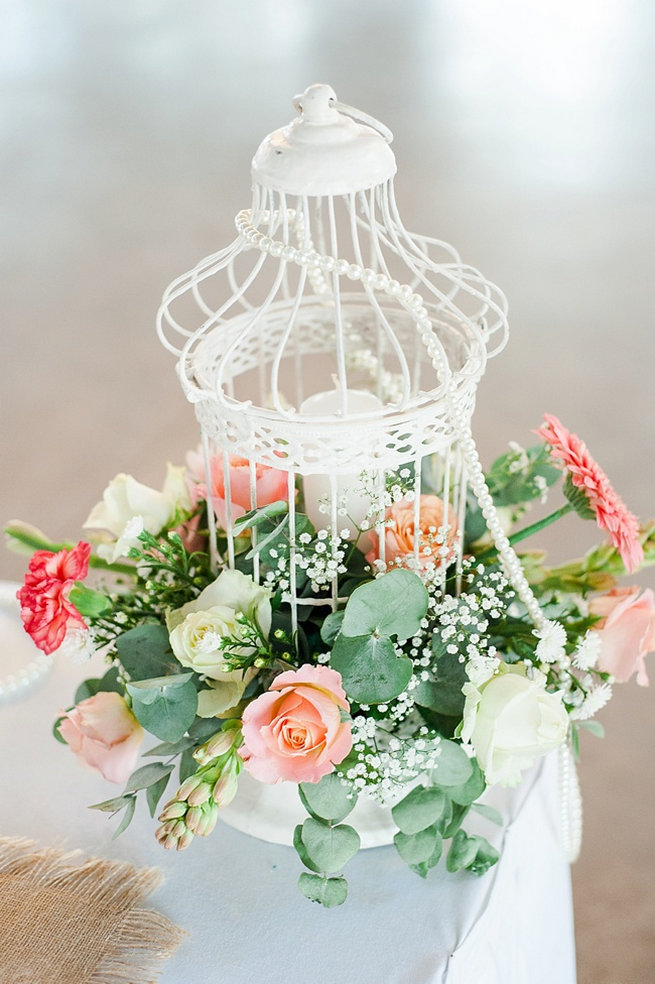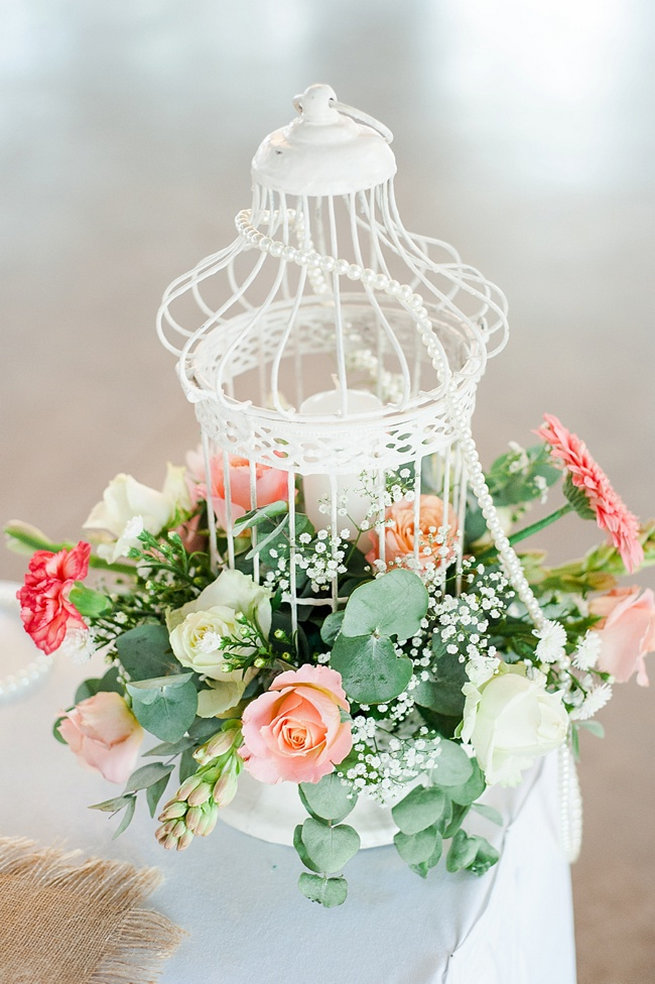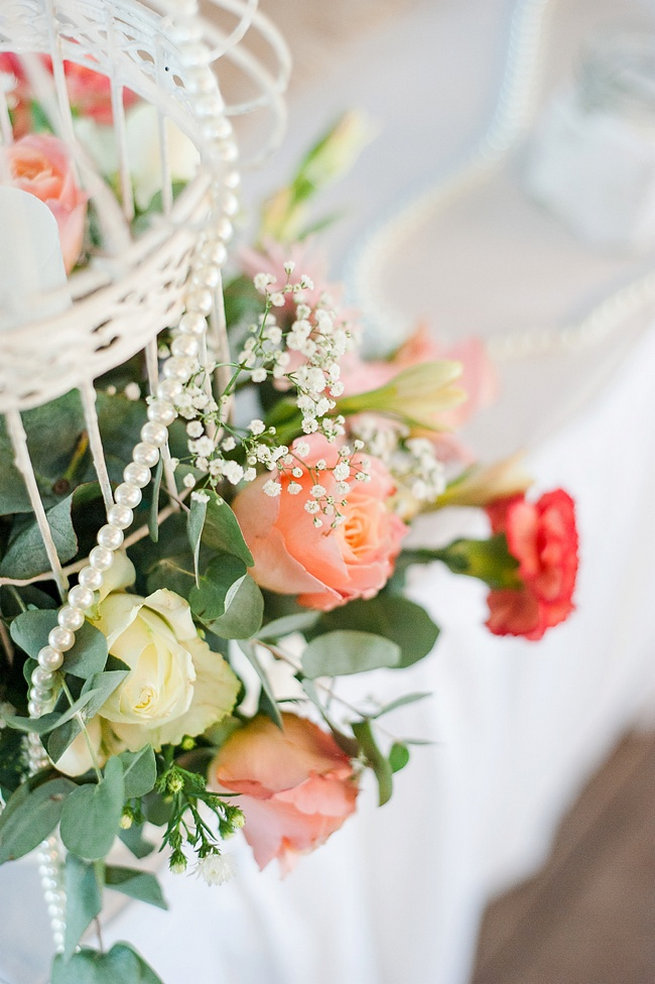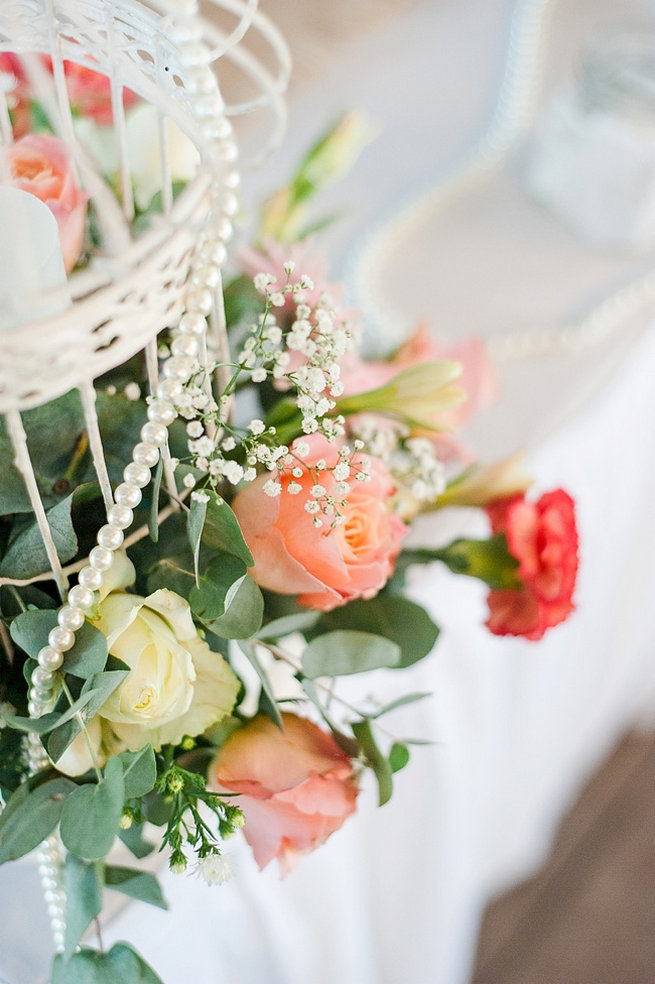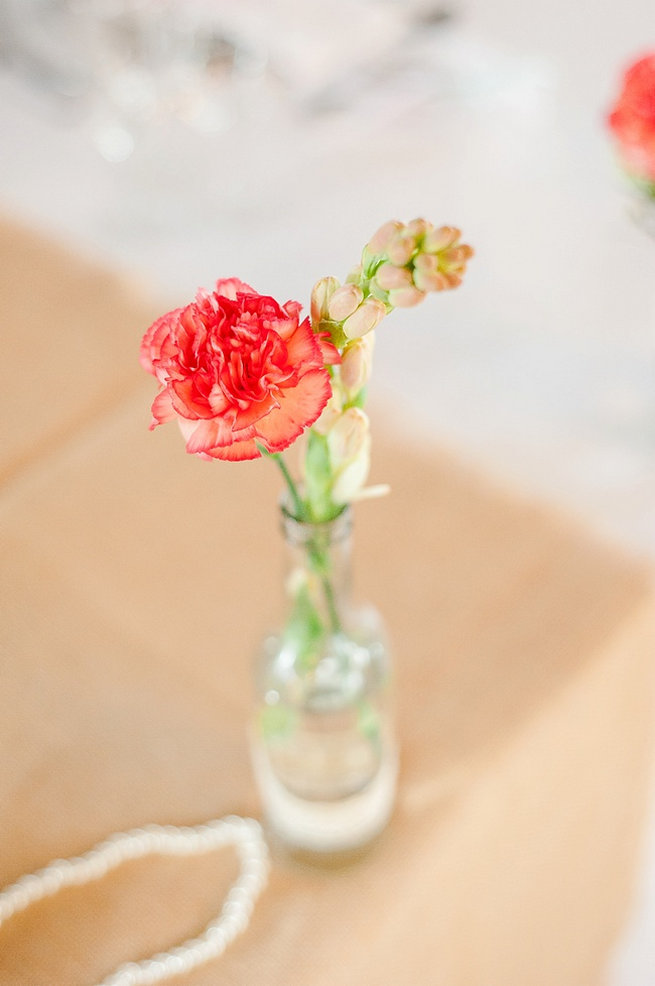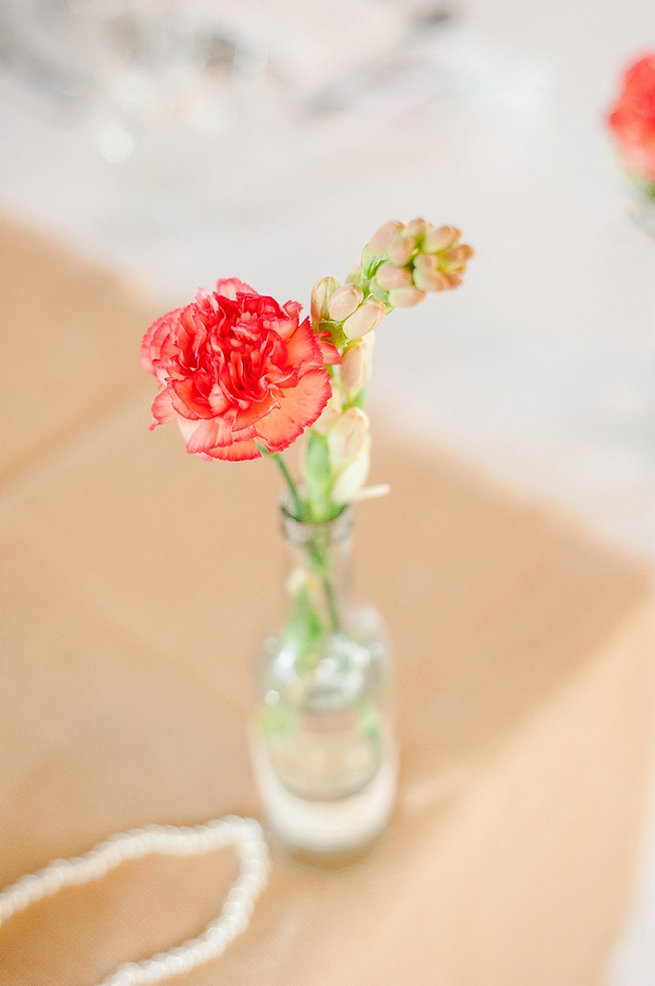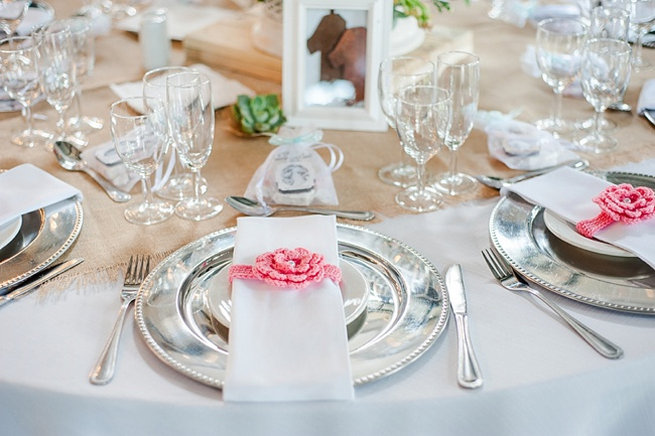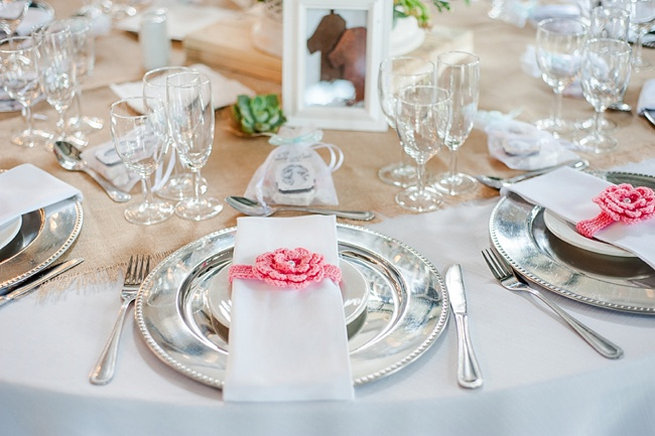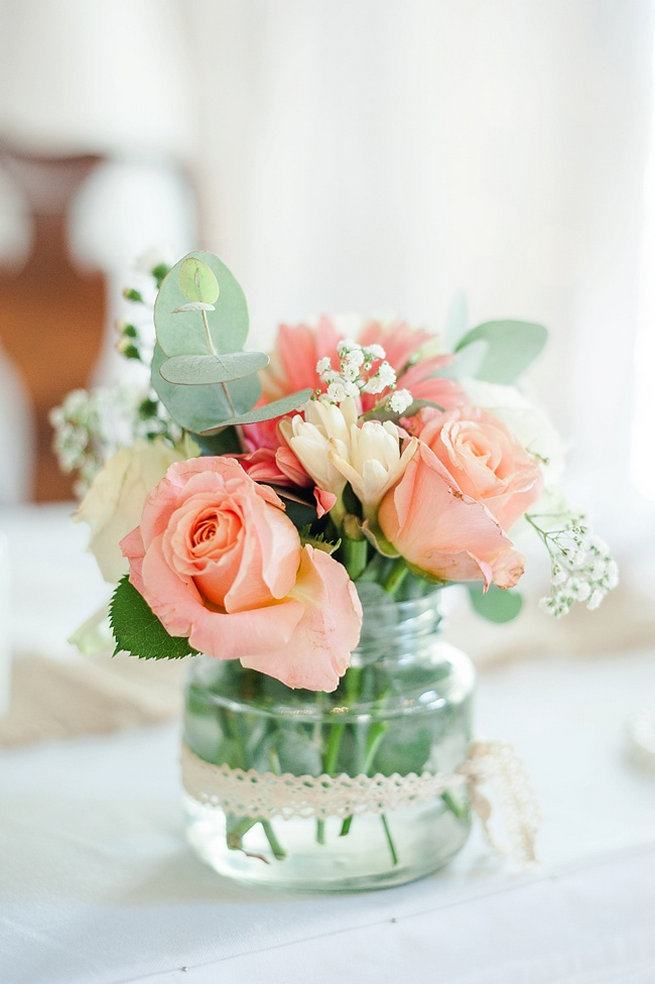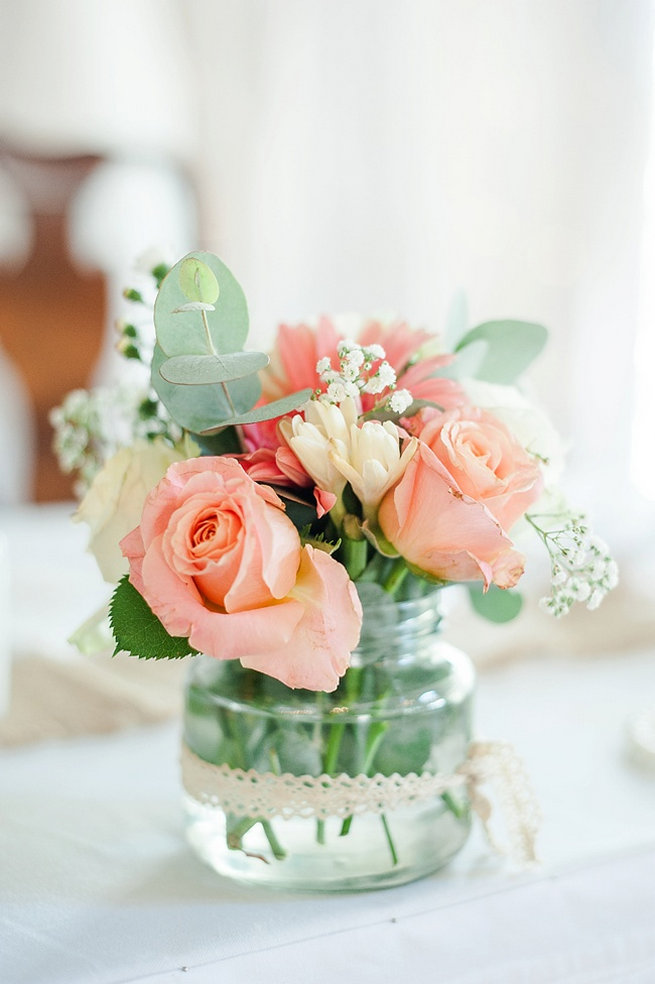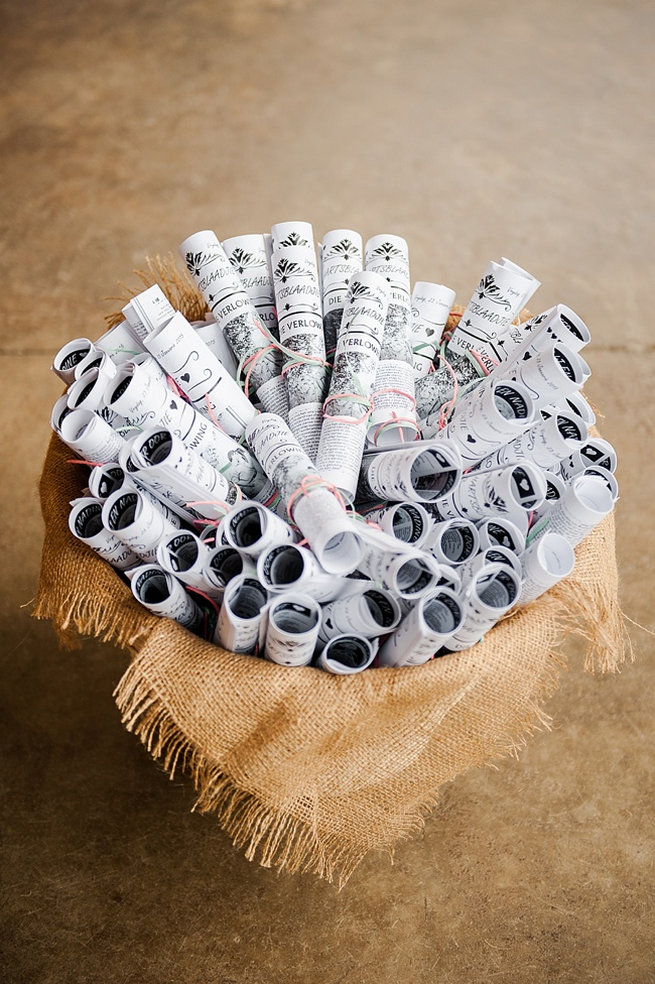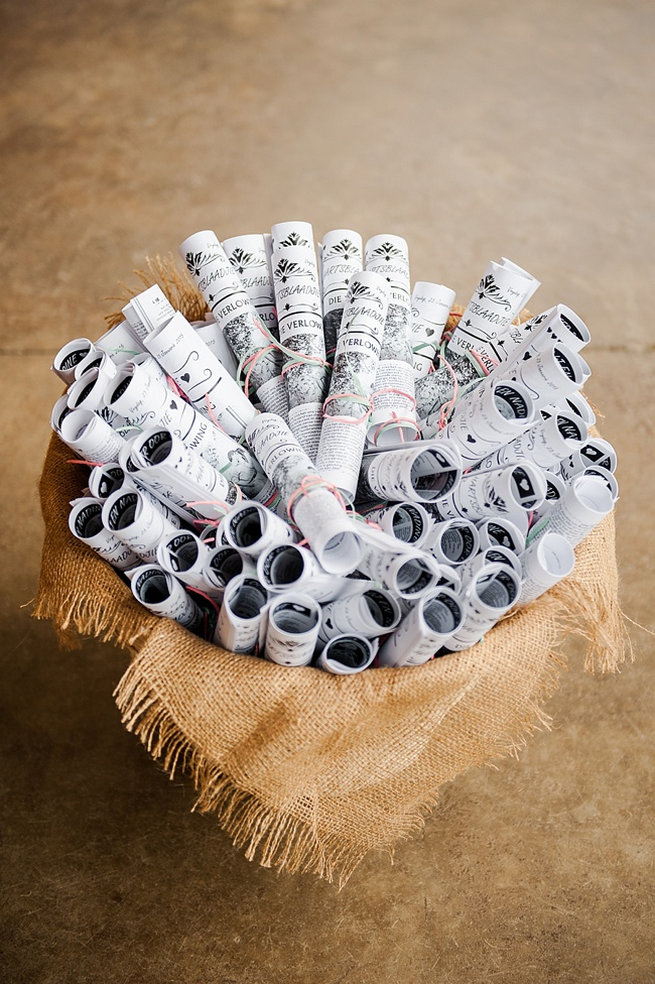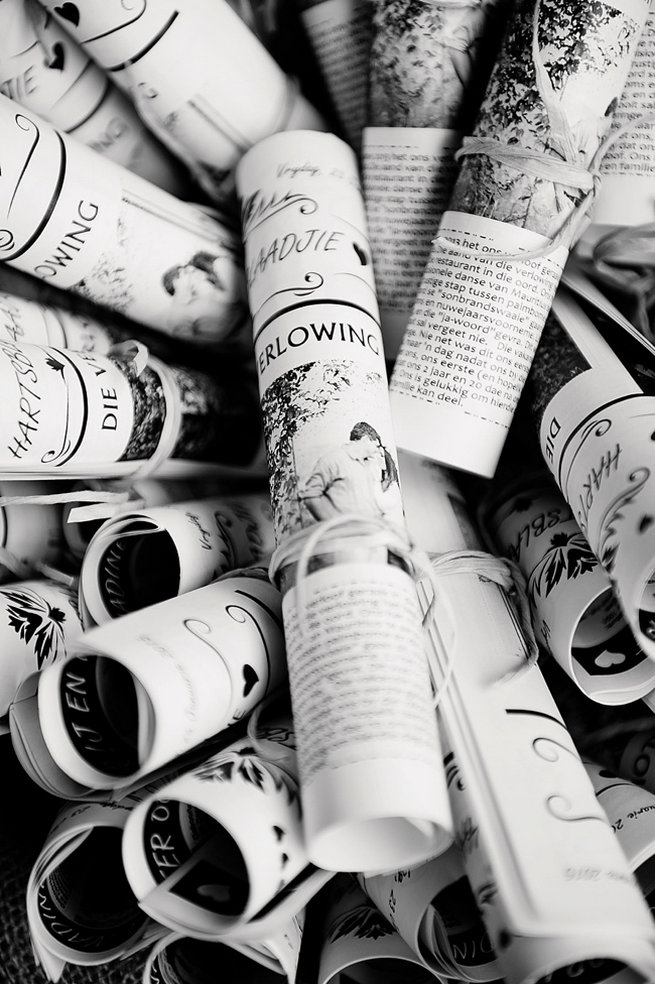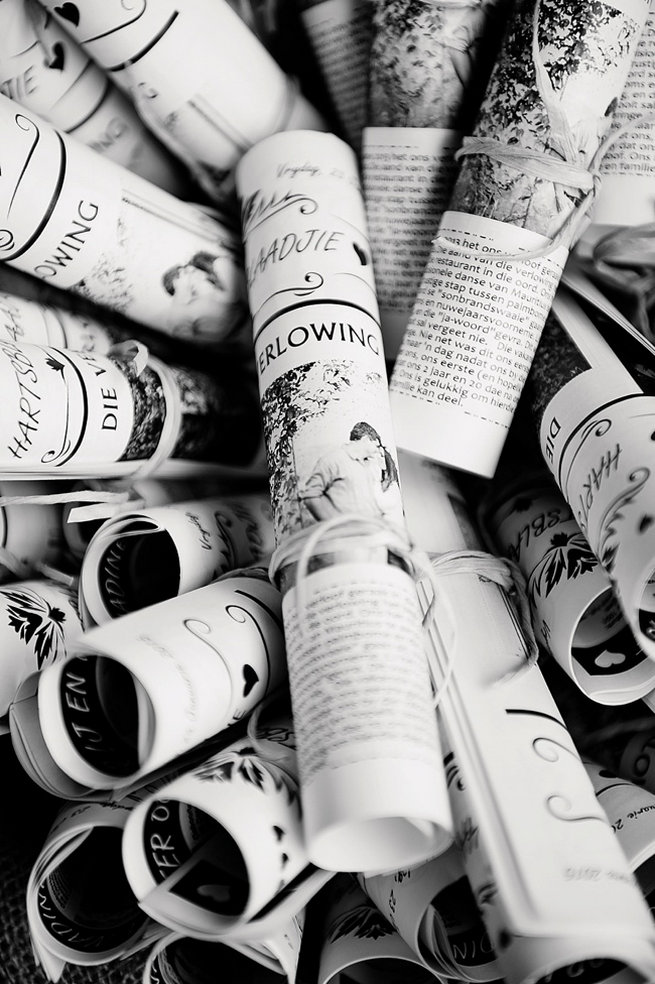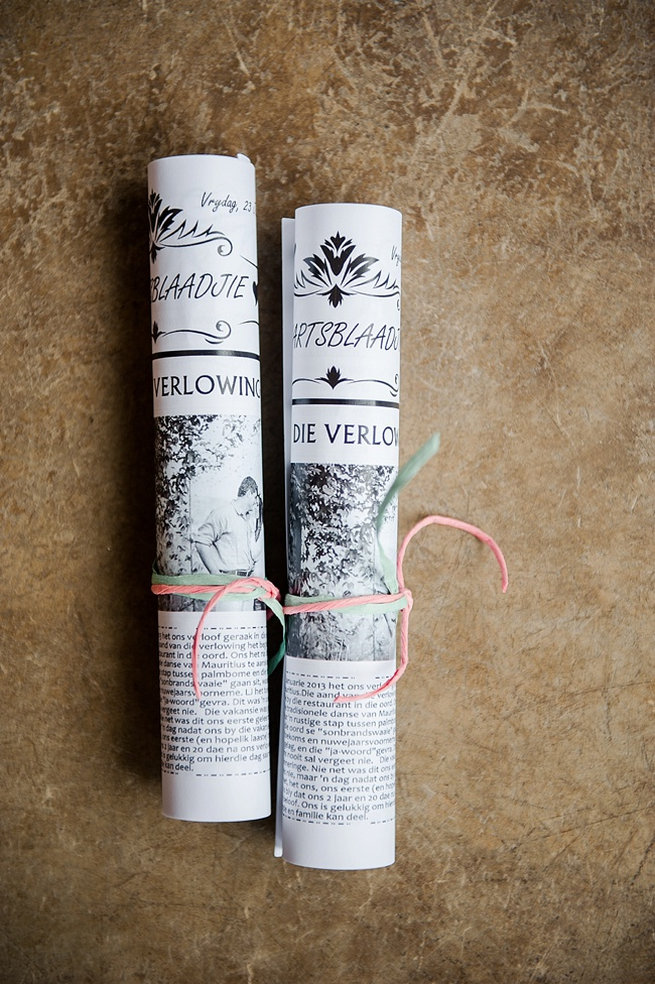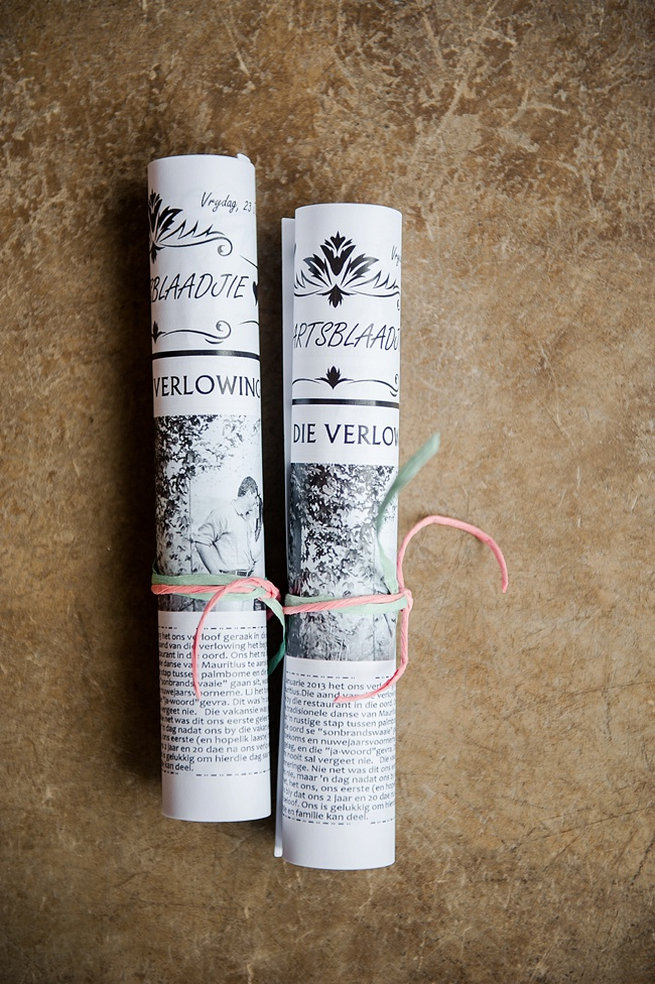 Coral and Green South African Wedding
Love Story: We met through a mutual friend while we were in high school. We spoke for about three weeks before I started attending the same school as LJ and my friend. The day we met, there was an instant attraction. I was smitten by his lovely scent and beautiful tanned skin. We are both introverts, so we were extremely shy for the first few months of our relationship. We were in most of the same classes and we both attended boarding school, so we spent a lot of time together. I use to tutor LJ during studytimes in the hostel, each day we fell more inlove than the day before. When we matriculated we both went to Pretoria where I studied and he played professional rugby.
We were together for five years when we got engaged in January 2013 during a family holiday in Mauritius. Our engagement was special and unique. On the 3rd of January 2013 we went for a walk after having dinner with the family. We spoke about marriage before so I had a suspicion that he was going to propose. While walking, we started talking about our future, when he proposed to me. It was very special as he was extremely quiet and shy on the evening he proposed. We were engaged for two years when we were finally able to tie the knot.
Bridal Gown: I wore a stunning ivory Lillian West designer gown with a beautiful illusion back and illusion neckline. The A-line gown had tulle and beaded lace with an illusion Sabrina neckline and chapel length train. Satin buttons enclose the illusion back neckline and zipper. I am a hopeless romantic with simplistic style, so the lace and style really made me feel comfortable and beautiful. I was fortunate to purchase my wedding gown three months before the wedding and on the day my wedding dress felt really incredible especially when paired with my breathtaking custom made veil.
Hair & Make-Up:  My wedding hair and make up inspiration was soft and romantic. I wanted a beautiful and soft plaited up-style to compliment my stunning wedding gown. I chose a natural bridal look with emphasis on my eyes.
Bridal Party Styling: The bridesmaids wore long coral dresses with lace tops. Each of them had a white lily as a bouquet to contrast the colour of my bouquet and their dresses. The Lilly was inspiraiton for simple beauty. It does not need much to be a beautiful flower. The groomsmen wore grey wants and black suspenders with a lasercut boutonniere. We did not want to overdress the groomsmen as we took account of the weather being extremely warm. It was important to us that the bridal party and guests felt comfortable and relaxed.
Groom's Attire: He wore a stunning grey suit with a ivory waistcoat and tie, black shoes and a lasercut boutonniere. We wanted him to stand out from the groomsmen.
Wedding Ceremony:  We had a beautiful, spiritual and emotional wedding ceremony where the mood was set for the day. After the bridesmaids entered the chapel at Tres Jolie, the doors were closed and my groom and guests waited anxiously. I recorded a prayer and short message a few weeks before the wedding. This played while the doors remained closed. Apparently this brought tears to my husband and many of the guests eyes. When the recording was finished played, a traditional bell was rung and I entered the chapel and walked down the aisle on The Piano Guys instrumental version of Christina Perri's A Thousand Years. We exchanged rings and lit a unity candle while the worship song Awakening of Chris Tomlin played. The chapel was decorated with rose petals in the aisle and two flower arrangements in the front of the chapel. Because of the rustic look and feel of the venue, the chapel did not need much decorating at all.
Seating Chart: The seating chart was included into the wedding newspaper that was handed out before the ceremony. We did not want things to feel too formal, and we felt by including the seating chart in the wedding newspaper before the ceremony and reception, the guests were able to browse through the booklet and see where they have been seated.
Wedding Reception: The floral decor included beautiful and simplistic flower arrangements in birdcages with touches of roses, penny gum and gyp. I am not too sure of the other flowers that were used. The table decor was mostly homemade. We had burlap/hessian square overlays with palettes on the centre of each table with a birdcage on top. We had candles in candle holders filled with broken glass and pearls. The napkins were folded into unique crocheted napkin holders. Each table had a photo frame displaying rustic style table numbers.
Advice for Brides To Be: 
I learned that it is impossible to plan everything by yourself. I managed to do this, but it was tough and really made the planning stressful at times. It is important to enjoy every step as it goes by so quickly.
I also learned that the wedding industry really does have great service providers who are willing to help you at the very last minute no matter what. I am thankful for the wedding suppliers I used, as I did not have one day's hardship with any of them.
I learned that you cannot please each and every person, and that it is important to remain grounded in the things you want for yourself, your relationship with your future husband and for your wedding.
Do not include guests on the guest list which you do not have much of a current relationship with. One of the wasted expenses on our wedding day was on guests that decided not to pitch. We had about a whole table's worth of people who did not attend, which ended up costing much more because we could have save the costs per person and all the extra table decor of a whole table.
With regards to decor, do not be afraid to have minimalistic flowers. Have extra candles and the tables will end up looking fuller especially towards the evening.
Do not be afraid to shop around. You will be surprised how much money you can save.
We also saved a lot by getting married on a Friday afternoon.
♥ ♥ ♥  SERVICE PROVIDERS  ♥ ♥ ♥
Venue Très Jolie   // Photographer D'amor Photography  // Videographer Mighty Fine Productions  // Dress Bridal Manor   // Brides Hair & Makeup Makeup by Lauren  // Flowers Pretty Bunches @ Anro Farm //  DJ / Music Blast Entertainment  // Bridesmaid Dresses The Maiden  // Suits Black Tie
Stand Out Vendors: 
To be honset, all of the vendors made my day extra special as each of them had a significant role they successfully played in the wedding. Lauren specifically made me look and feel like the most beautiful bride, and Miranda (Pretty Bunches) arranged the flowers and decor to be more breathtaking than I could imagine. The wedding team at Tres Jolie helped me a lot and did not hesitate going the extra mile for me on my special day.
Lucia, our photographer, as well as the videographers from Mighty Fine really helped me feel at ease with the camera and the timing and schedule. The team from Bridal Manor and the Maiden really made the wedding stress worth my while. The Maiden were willing to assist me 5 weeks before the wedding with making bridesmaids dresses. This was over their festive season and they managed to make the dresses in less than 2 weeks, without me seeing the material or style of the dress in person. Everything was ordered via email correspondence. It truly helps to use vendors who are known for their professional and brilliant service. I am so grateful and thankful for each of them.