Sneak Preview: Sareh Nouri 2016 Bridal Collection ♥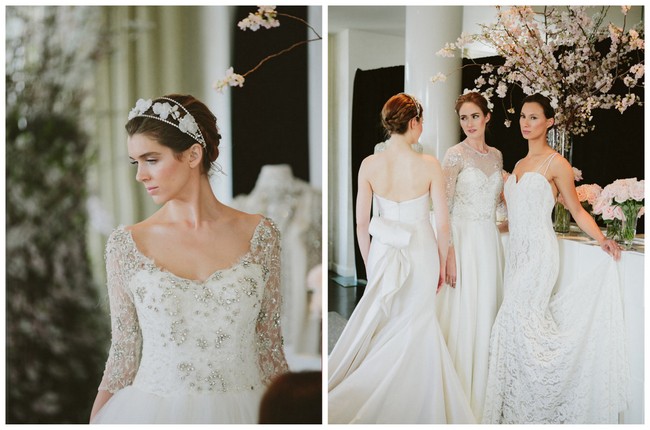 Twice a year the best of the bridal industry gather together at the bridal fashion week (also known as Bridal Market) to showcase their newest collections to the world. Today we share a behind the scenes look at the recent New York showing of one the industries top designers, Sareh Nouri, as she previews her Spring 2016 collection. In addition to an exclusive designer interview with Sareh, Syed Aqeen of SY Photography, brings us a backstage pass in pictures allowing us to experience NYC Bridal Fashion Week as never before!
"NYC Bridal Fashion Week is a whirlwind of bridal fashion, complete with beautiful designs that capture the latest trends from the top bridal designers in the industry," shares Sareh. "Every collection and season is different. What they all have in common is the preparation, from model fittings to set up and making sure everything is perfect for the show. It can be quite intense but we try to make the best of it and have fun as well."
Sareh Nouri Spring 2016 Bridal Collection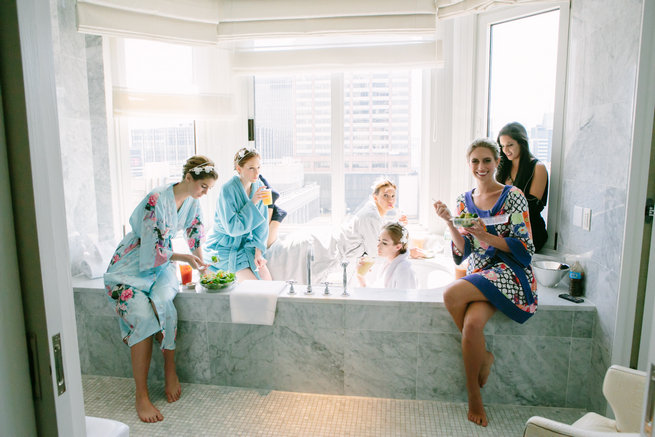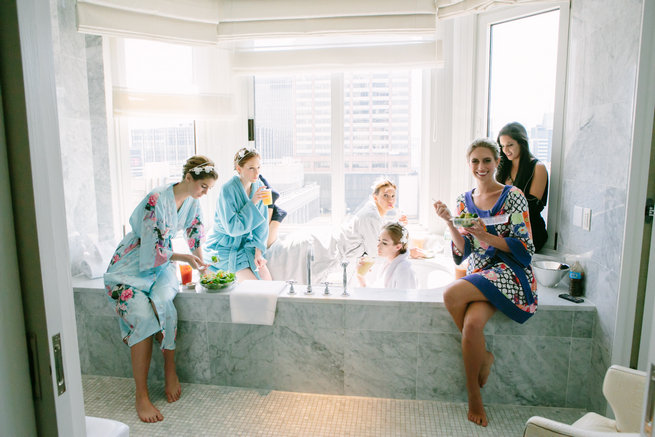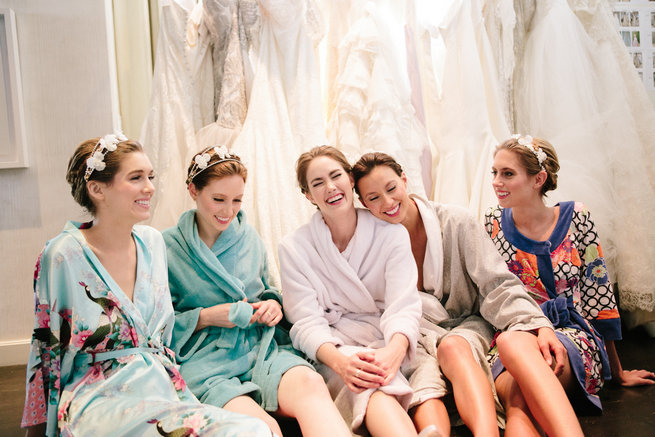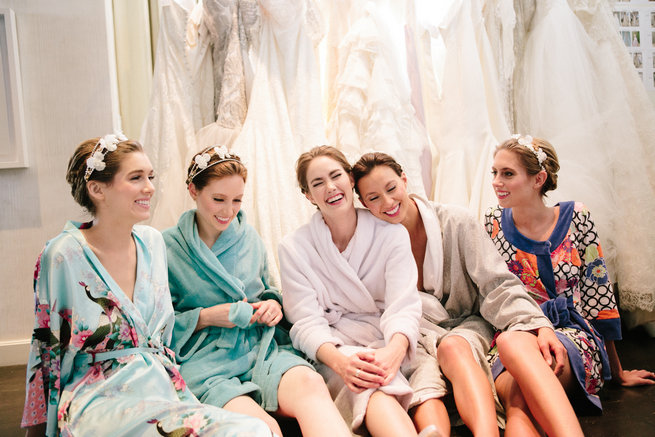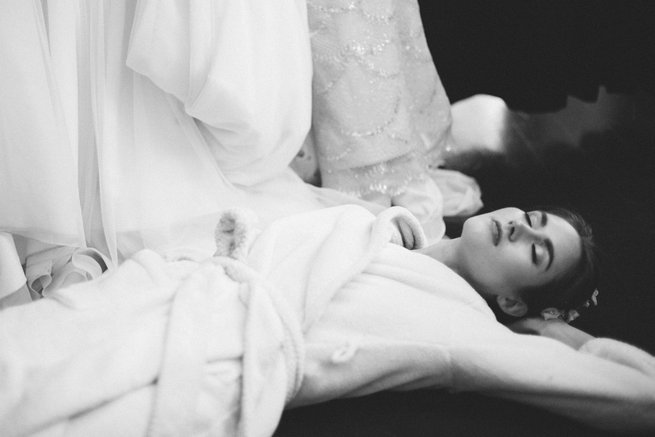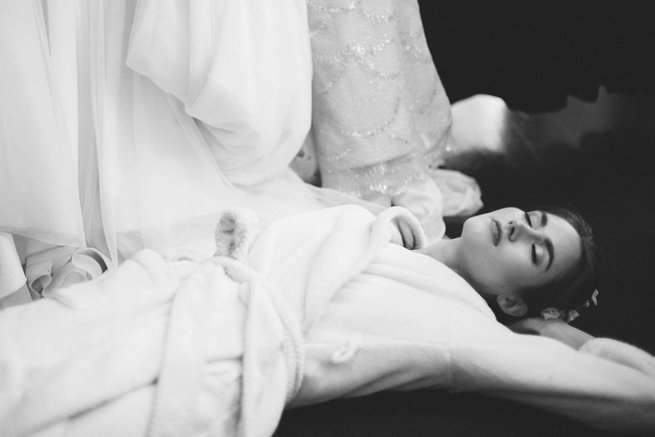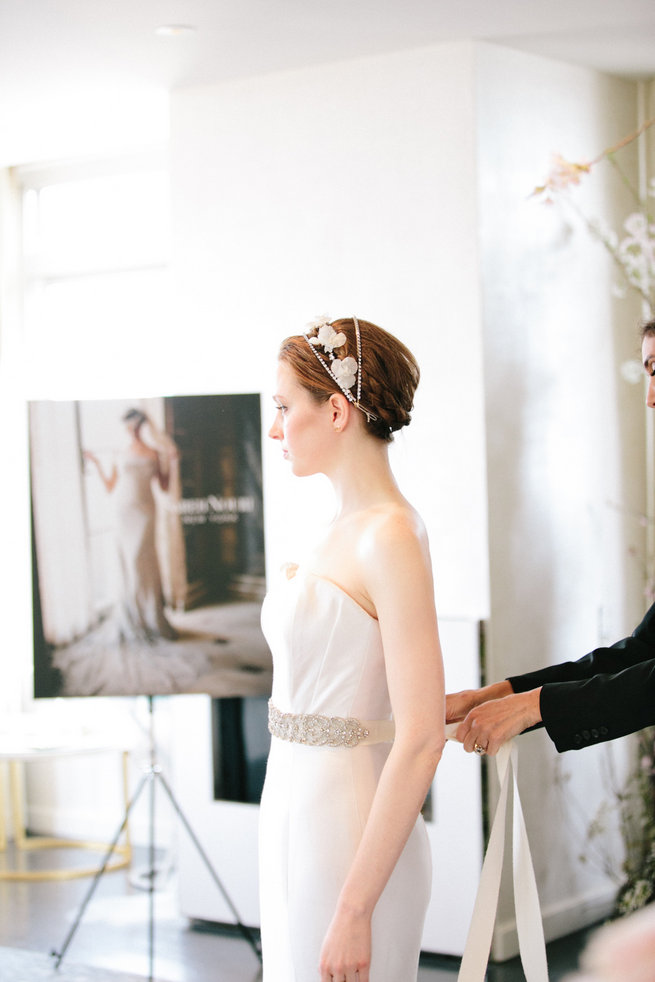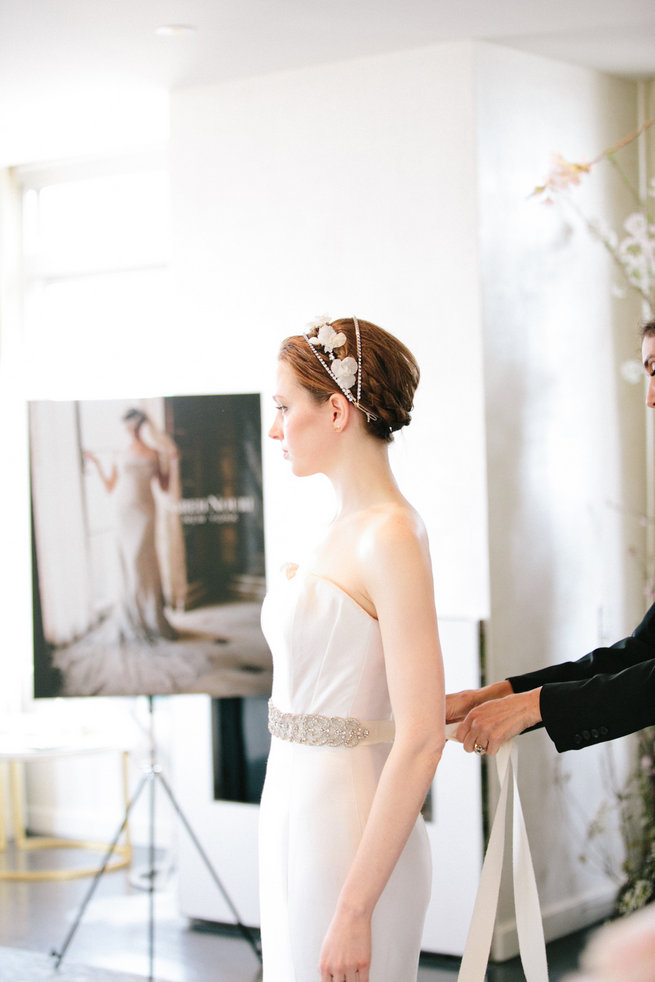 Tell us about your current collection and the inspiration behind it? The current collection was all about details, soft silhouettes, and long trains. The collection is very feminine and delicate.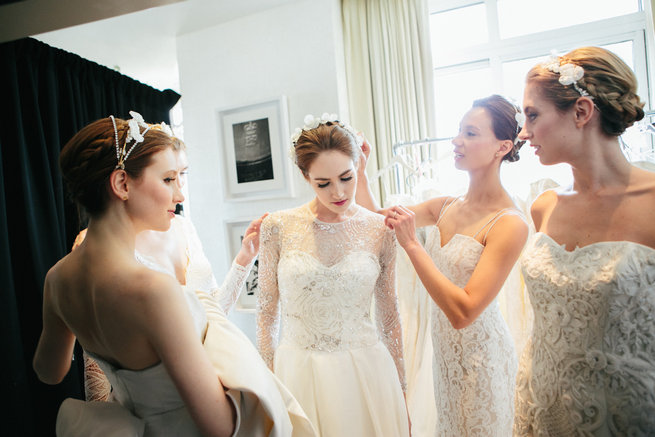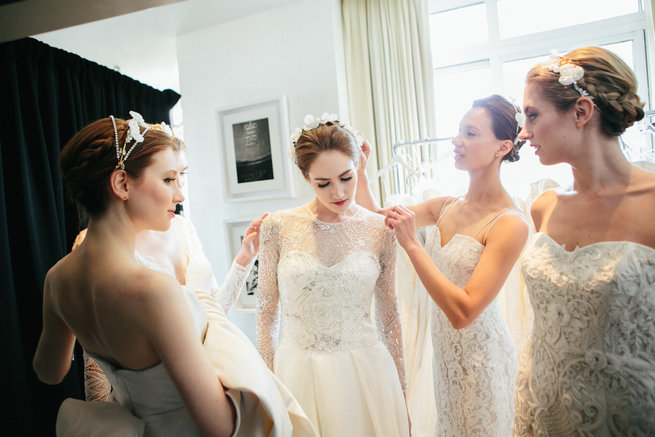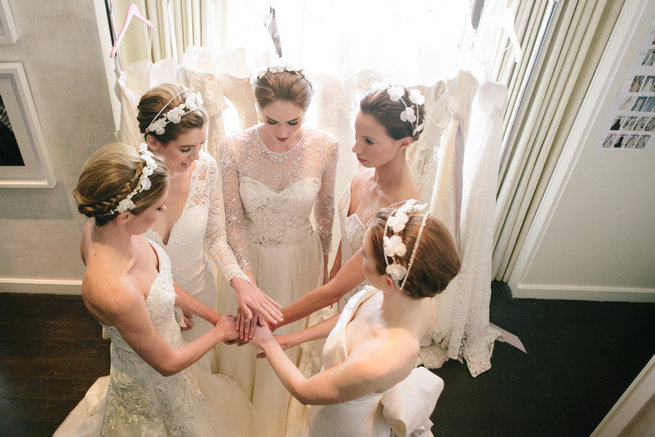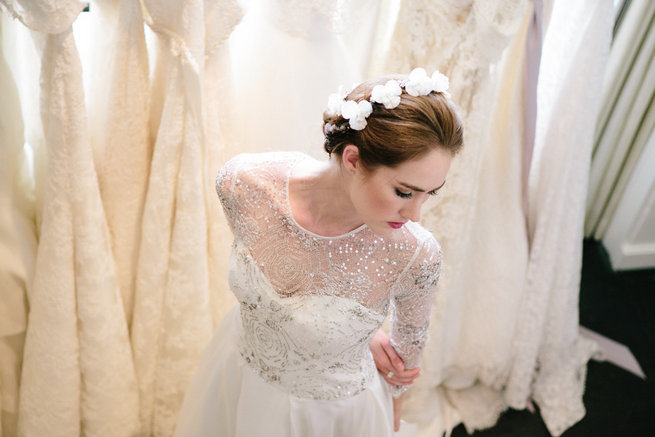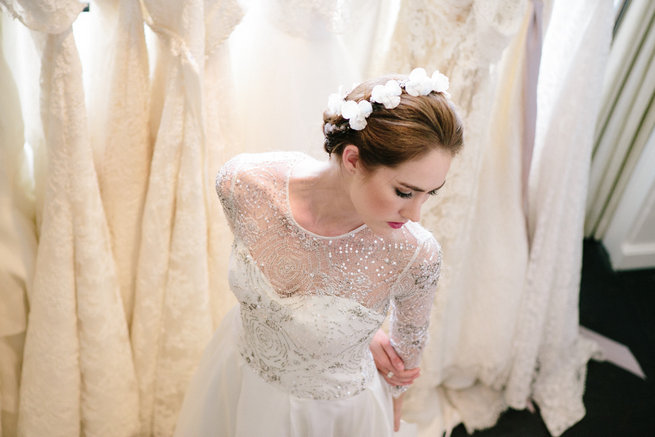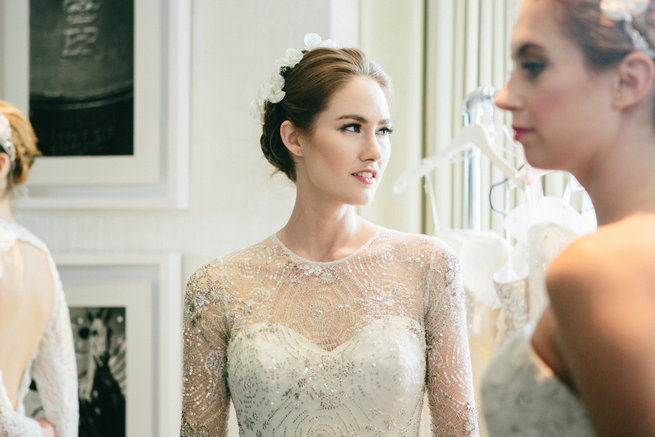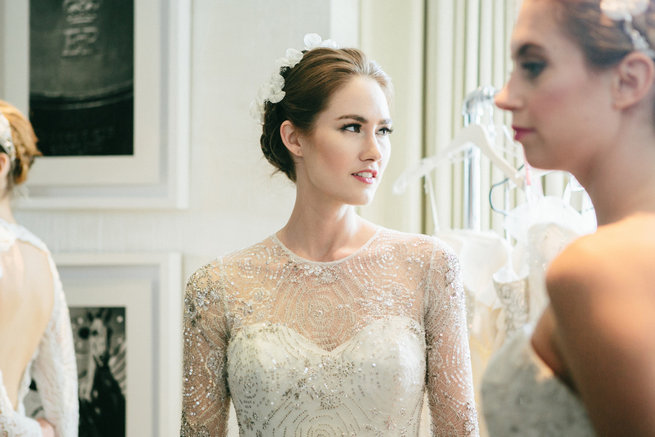 Which have been your favourite fabrics to work with for this collection?
Silk wool. It was the first time I have used it any of my pieces and the response was overwhelming!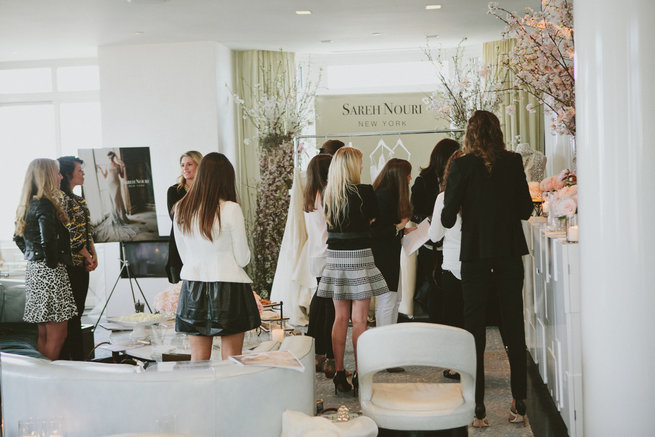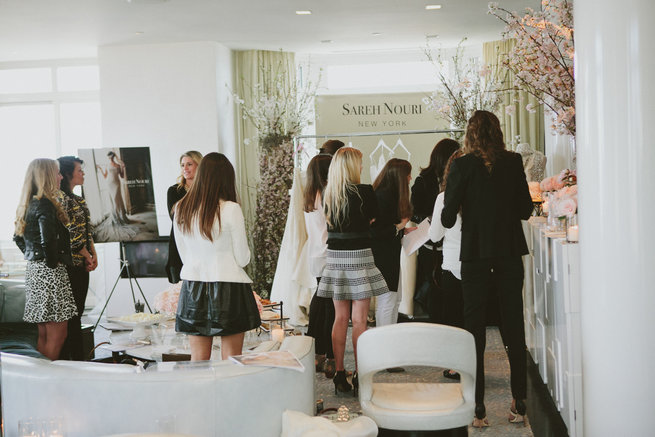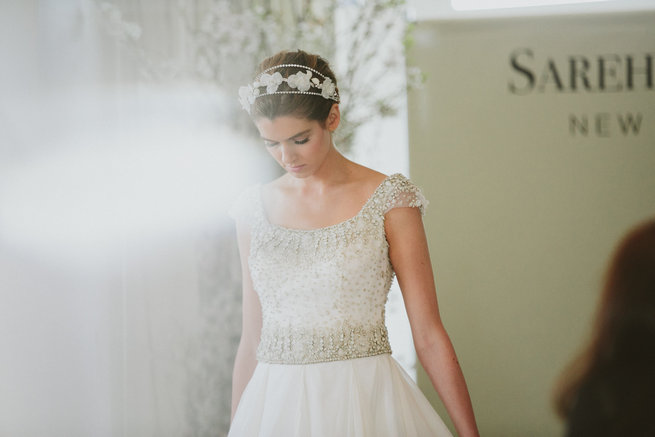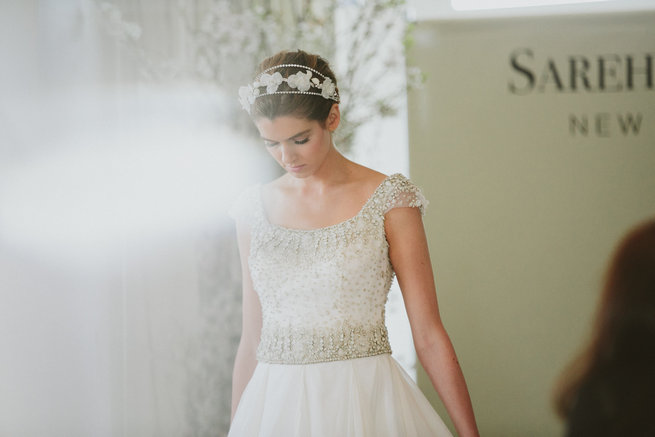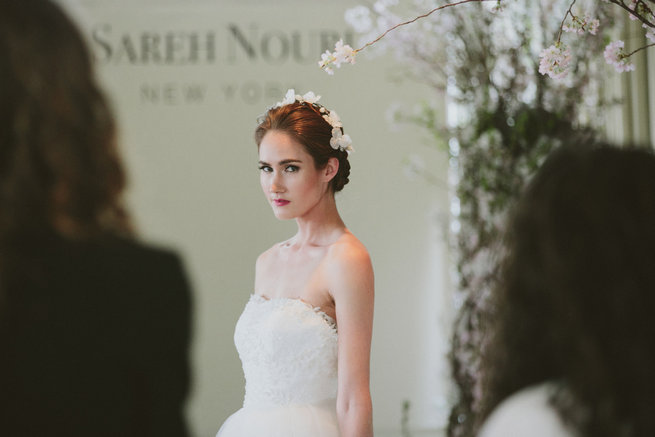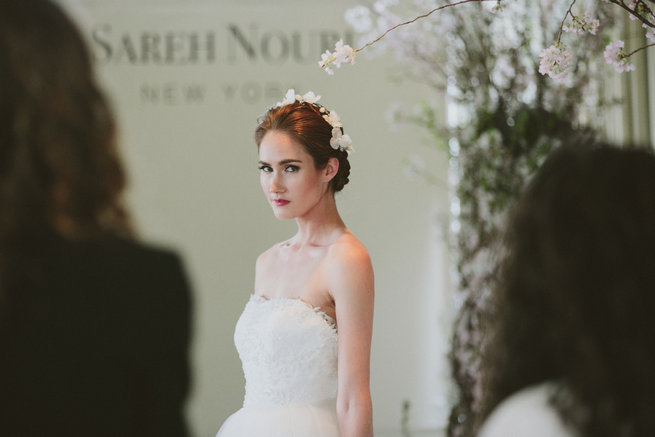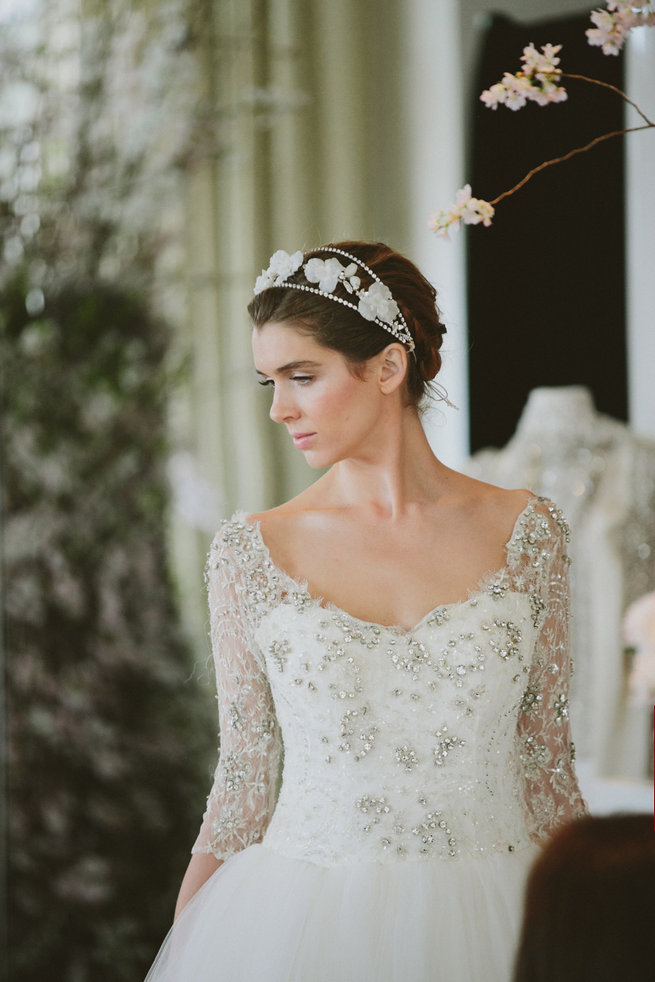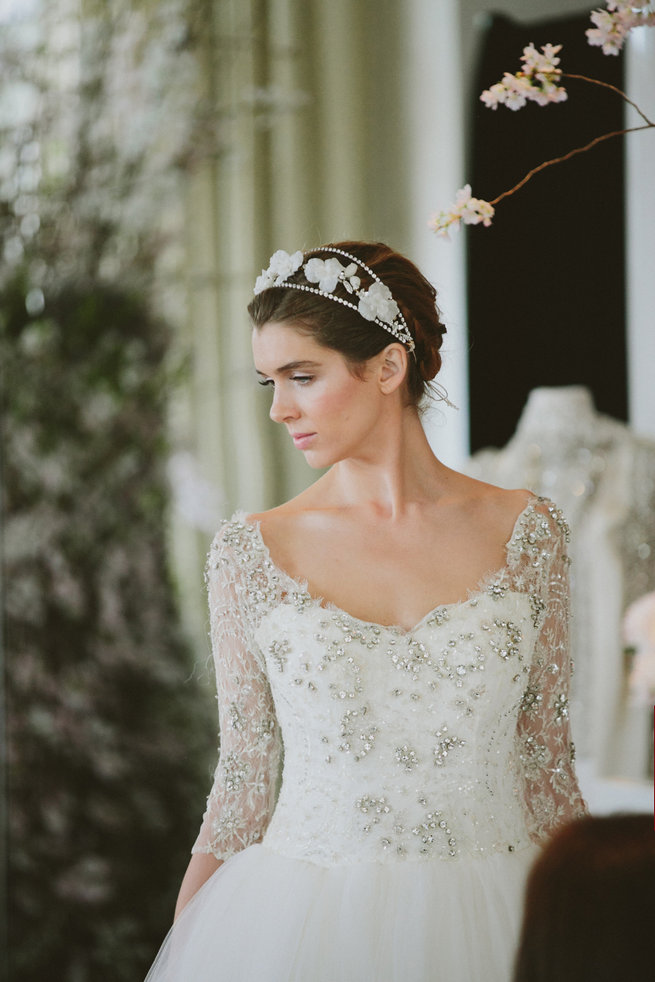 Which is your personal favourite gown from the new collection and why? One of my favorites from this collection is the "Marilyn" gown. The lace is soft and the silhouette is so beautiful.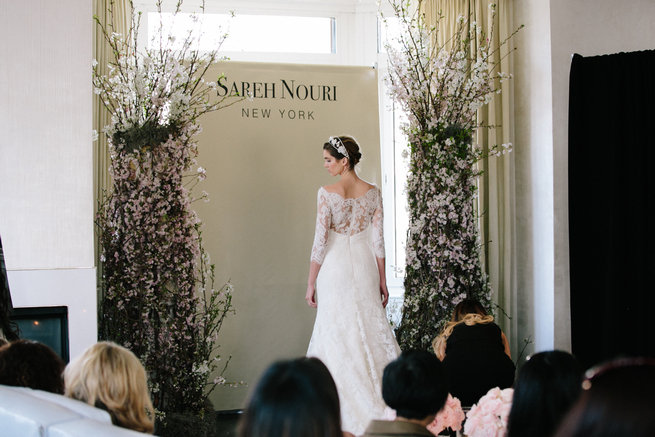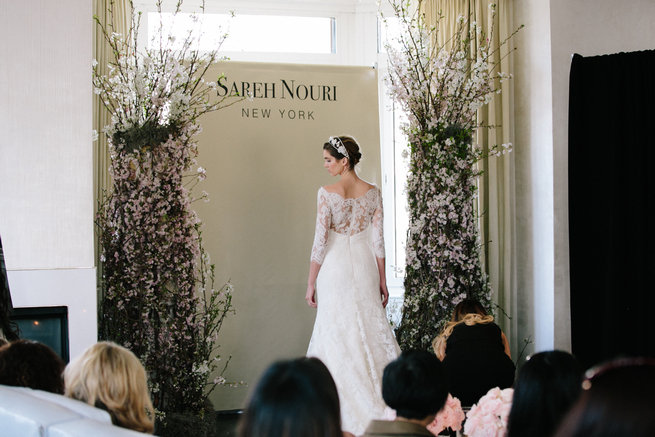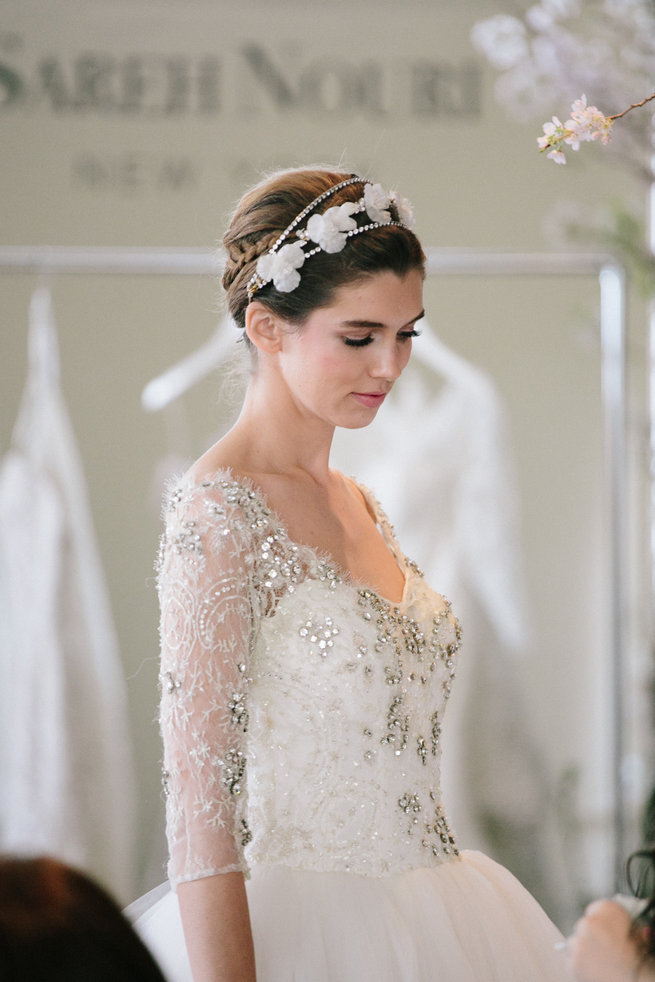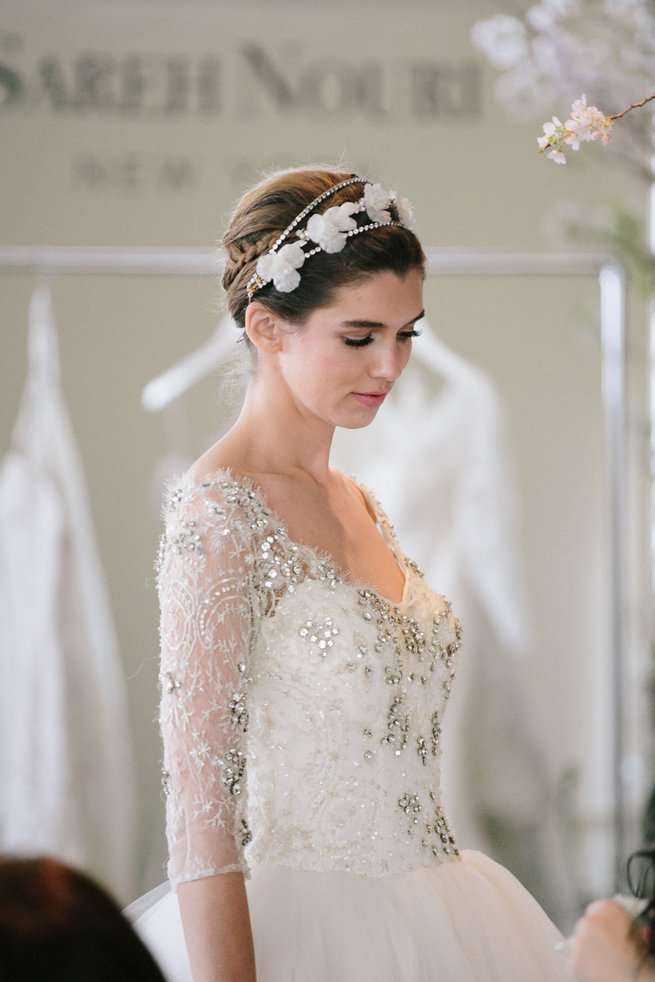 Talk our readers through the process of selecting a Sareh Nouri gown. Selecting a Sareh Nouri wedding gown or any wedding gown for that matter, is an emotional purchase. I always tell brides to do their research but stay open-minded. We must remember that just because the gowns look gorgeous in a magazine doesn't mean that we will fall head over heels in love when we try one on. Pick the styles you like (sleeves or no sleeves, full or slim-fitting, trumpet), but it could change once you try them on! Be honest with your consultant regarding budget, and in the end you will benefit by finding "the one'.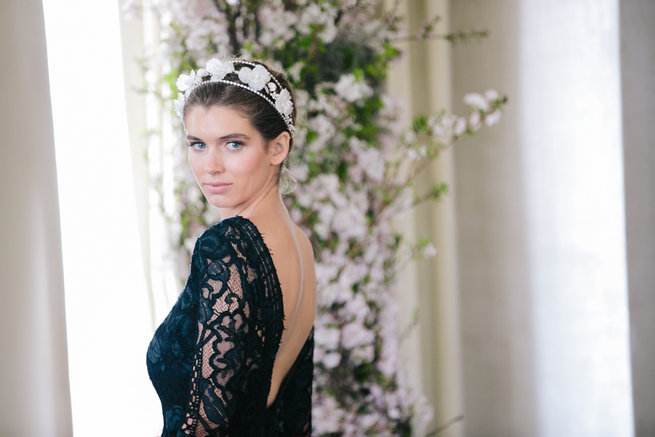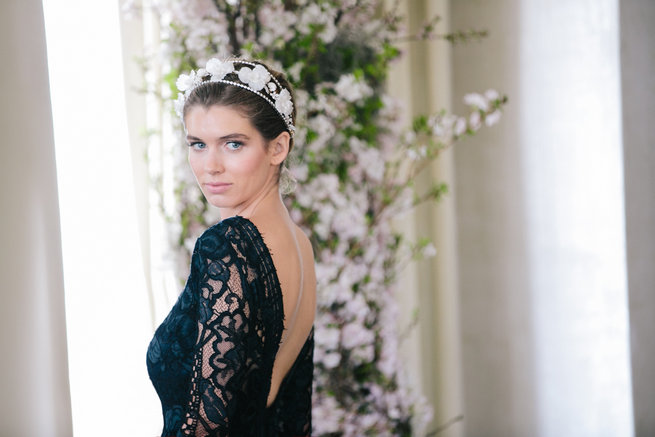 What were your runway highlights at this year's Bridal Market? Each dress is unique but always our "Editorial" dresses with color get the most highlights. This season it was "Mona Lisa" in Navy.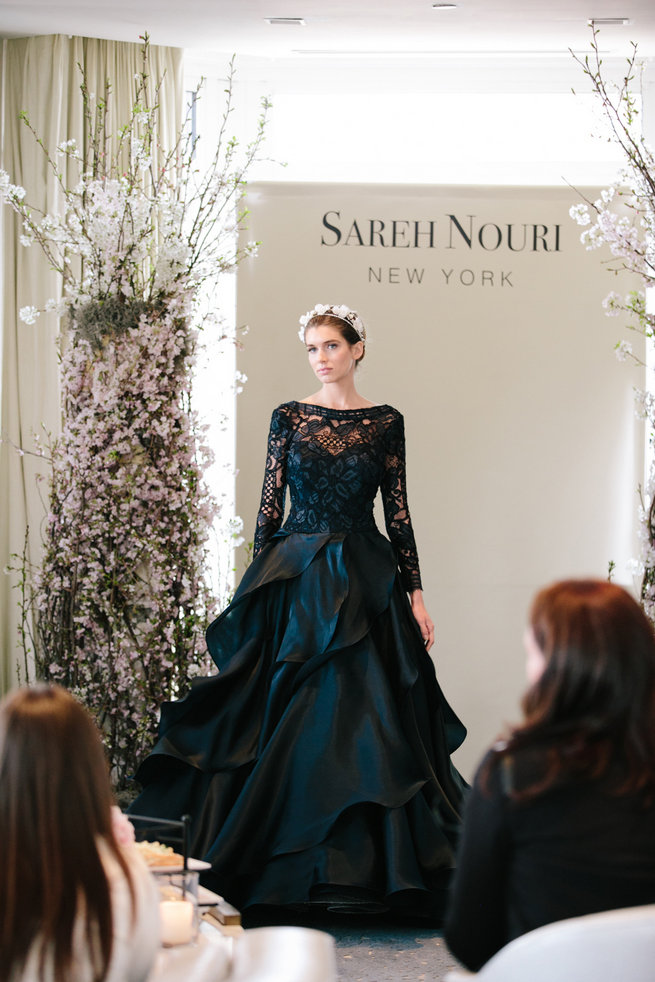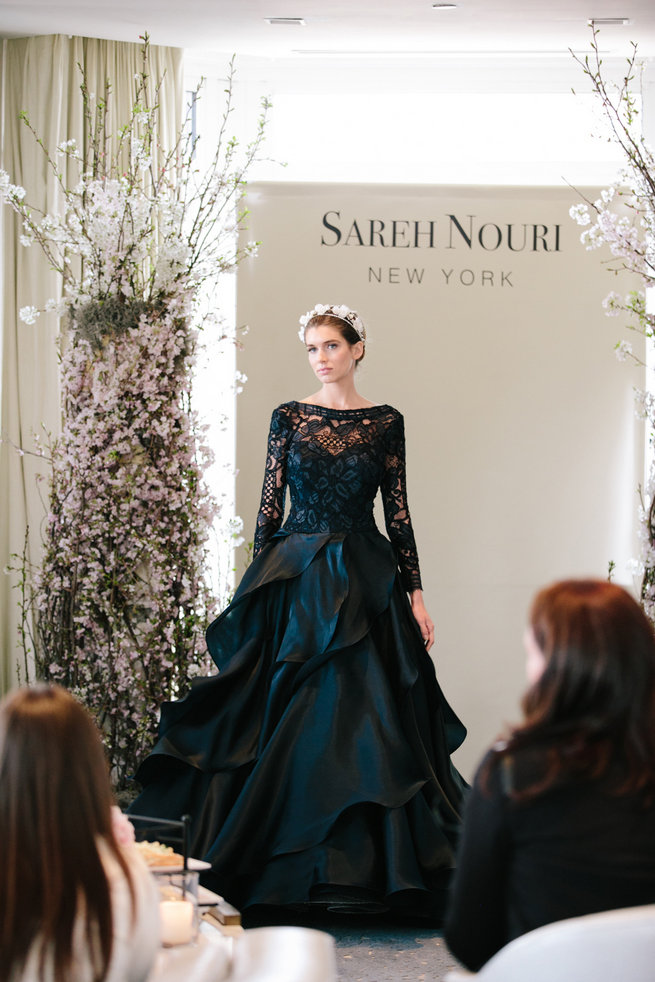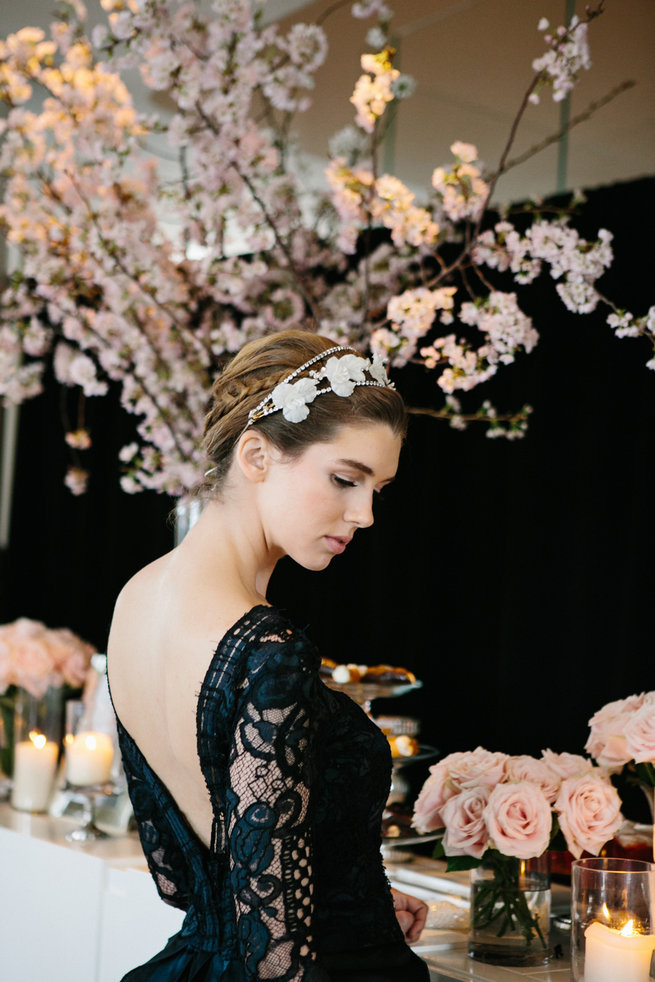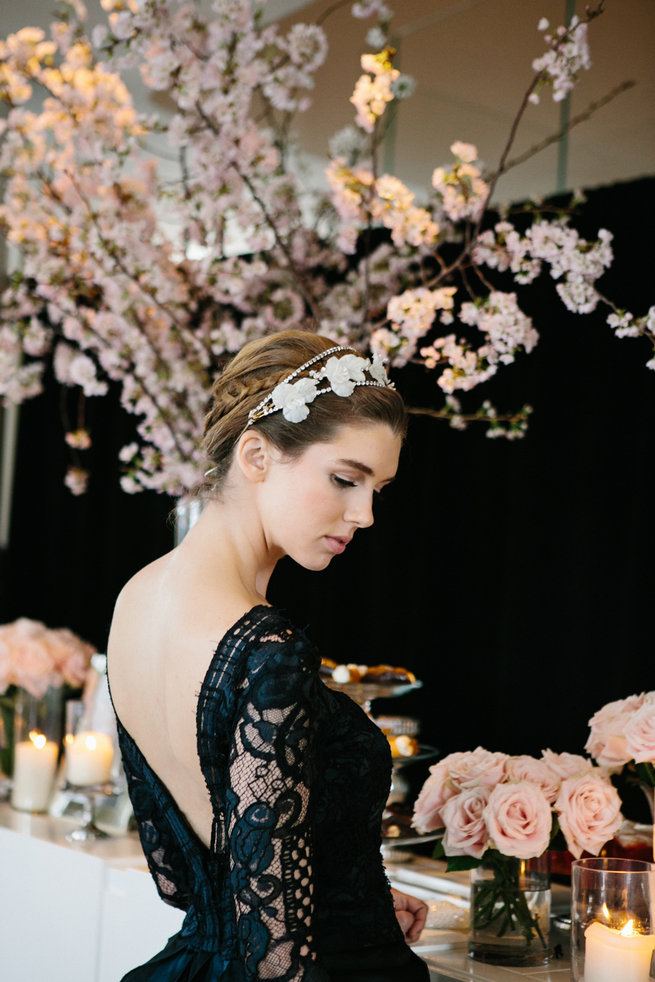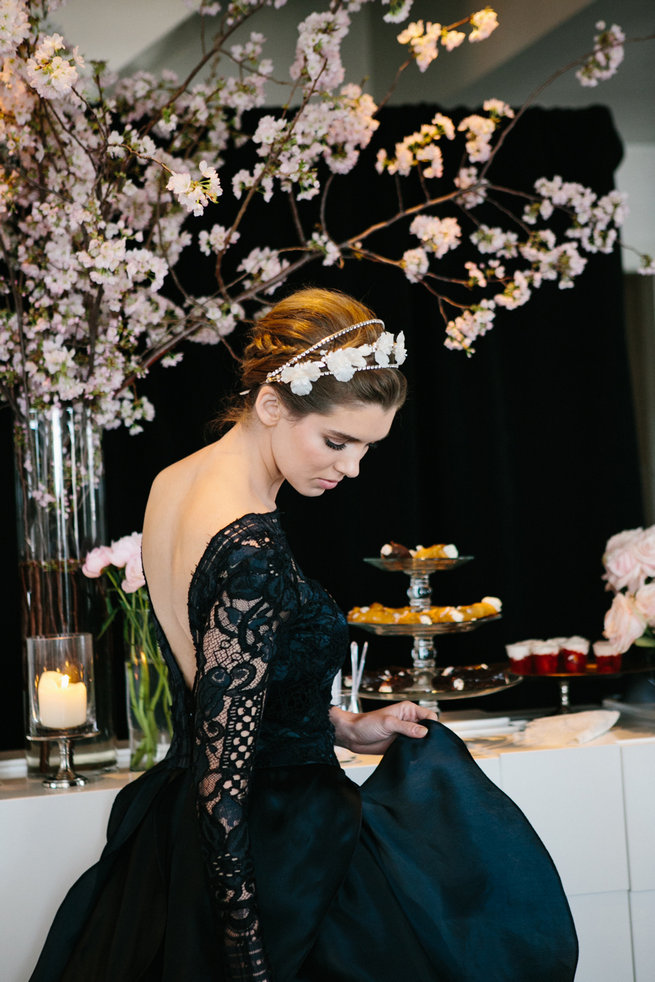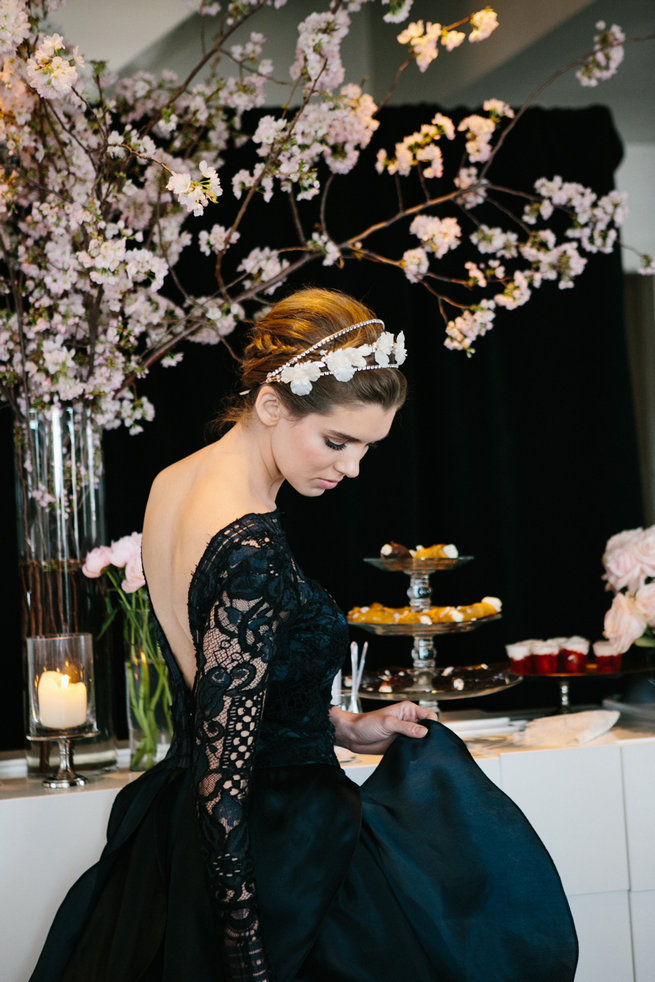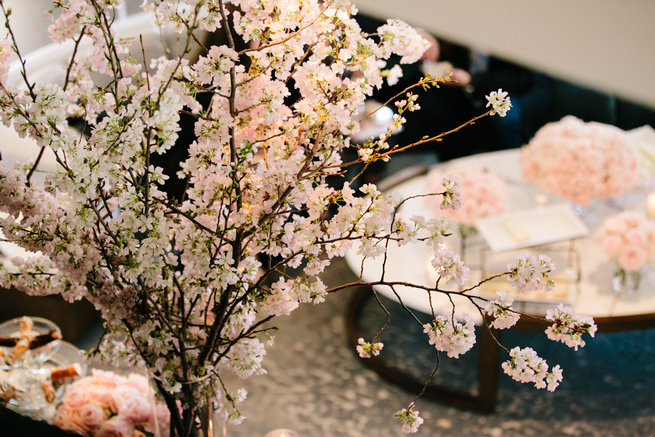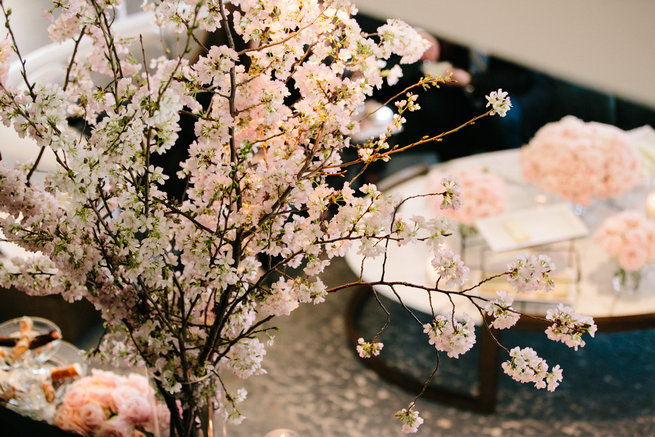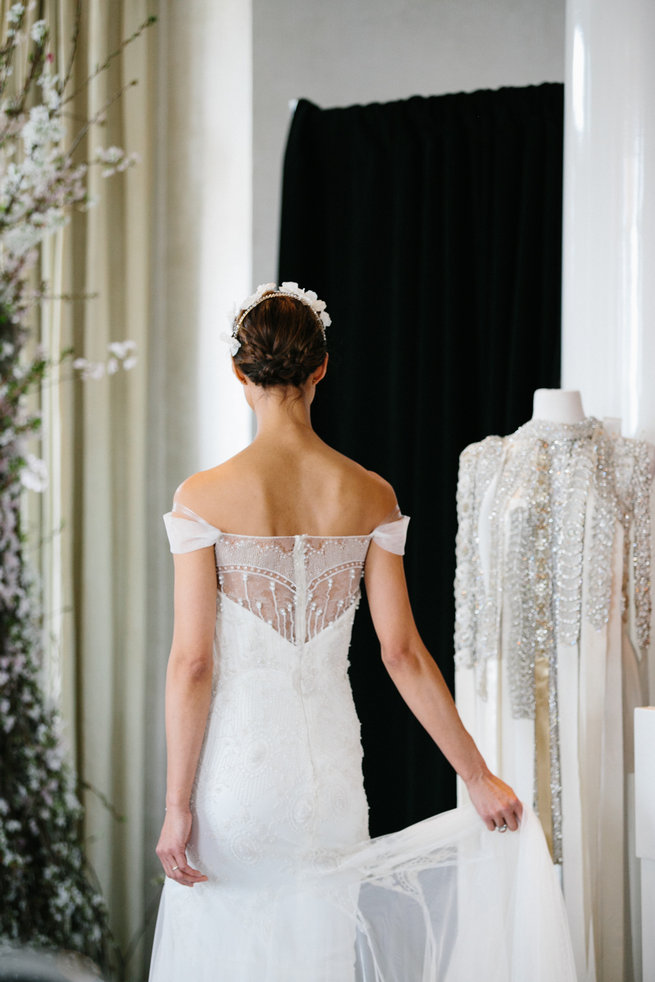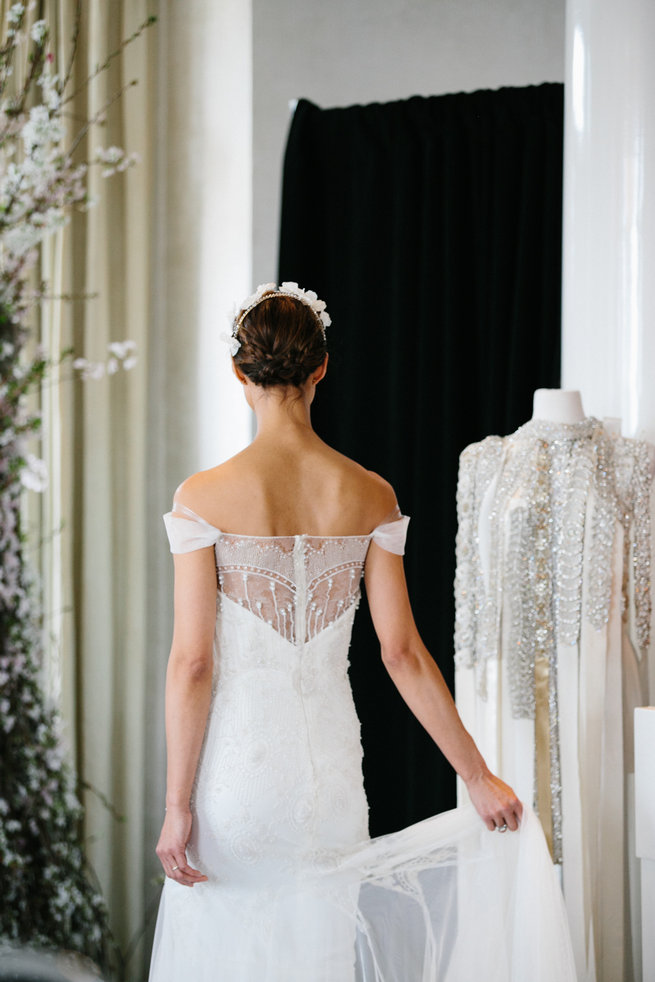 How long does it typically take to have a Sareh Nouri gown created for a bride? The process of creating a Sareh Nouri gown for a bride is about a 3 month process, depending on the dress the bride chooses.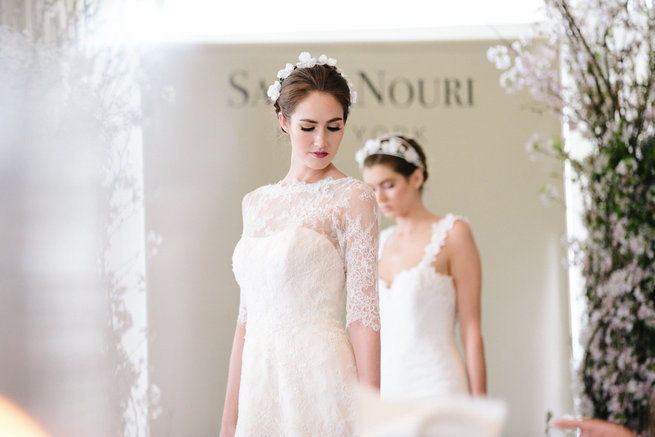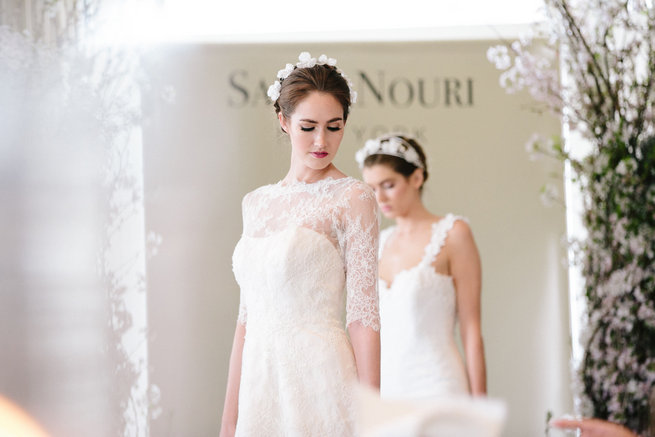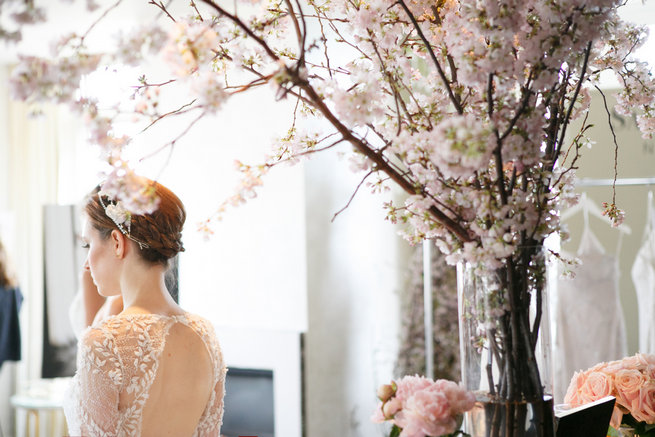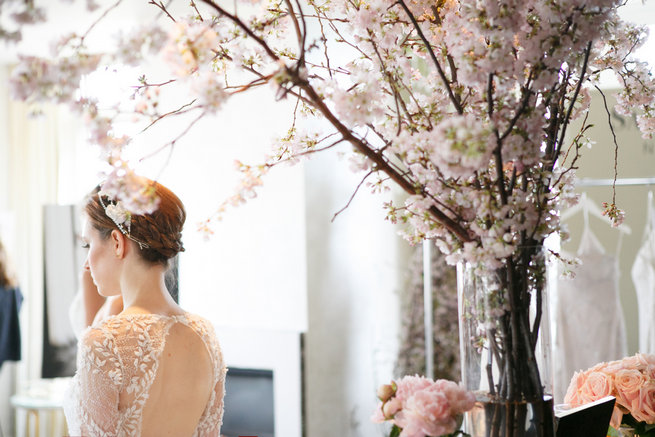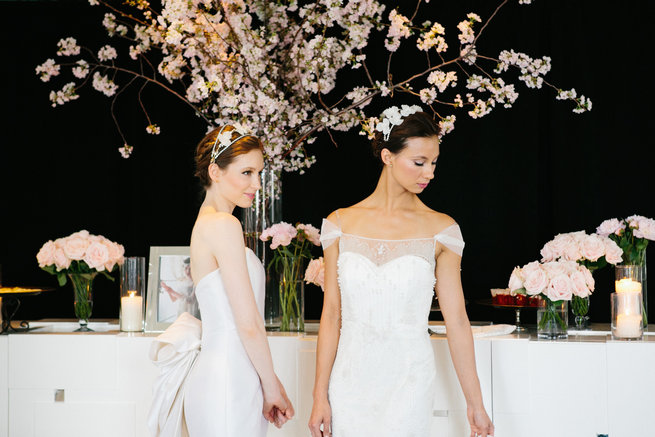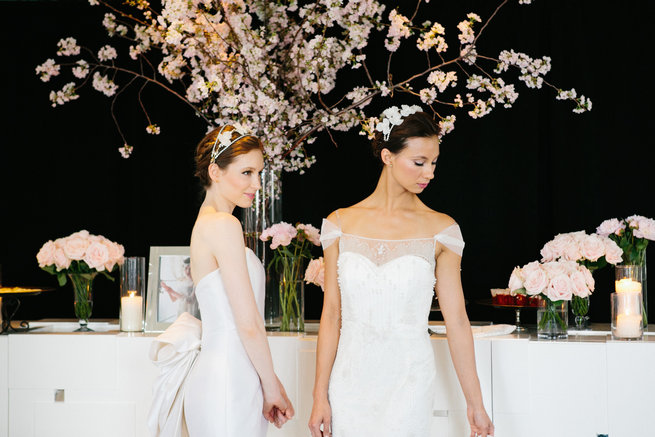 Three words that describe the Sareh Nouri bride? Classic, Elegant, Timeless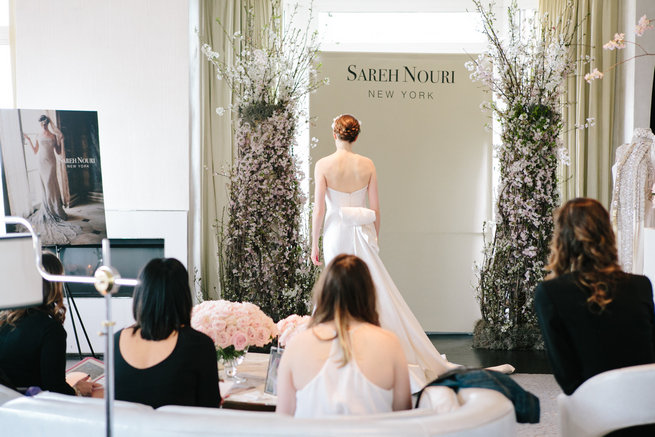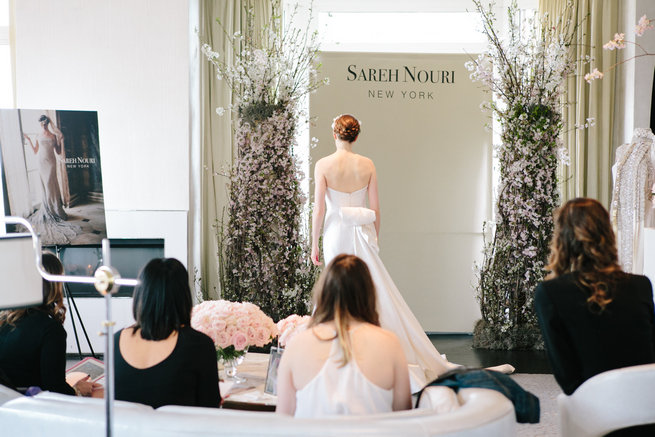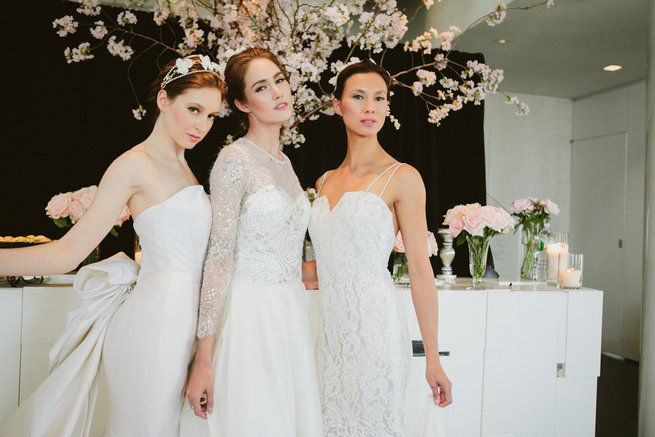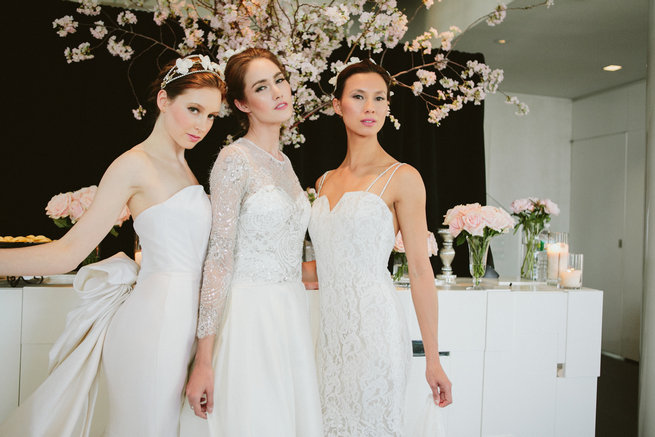 Who is your personal style icon? Coco Chanel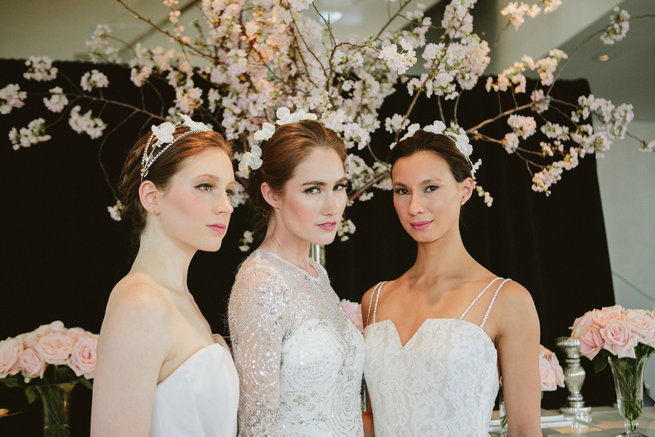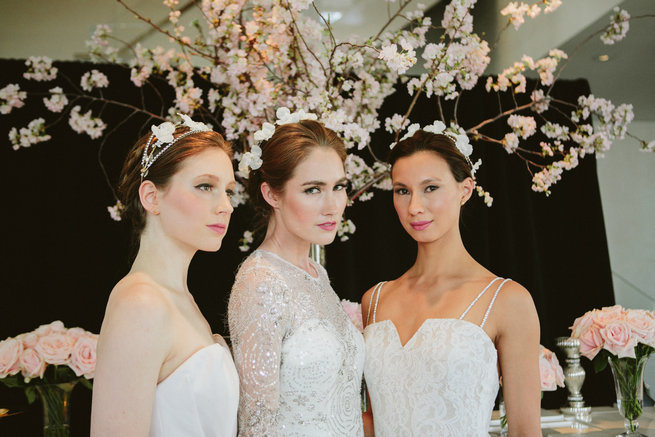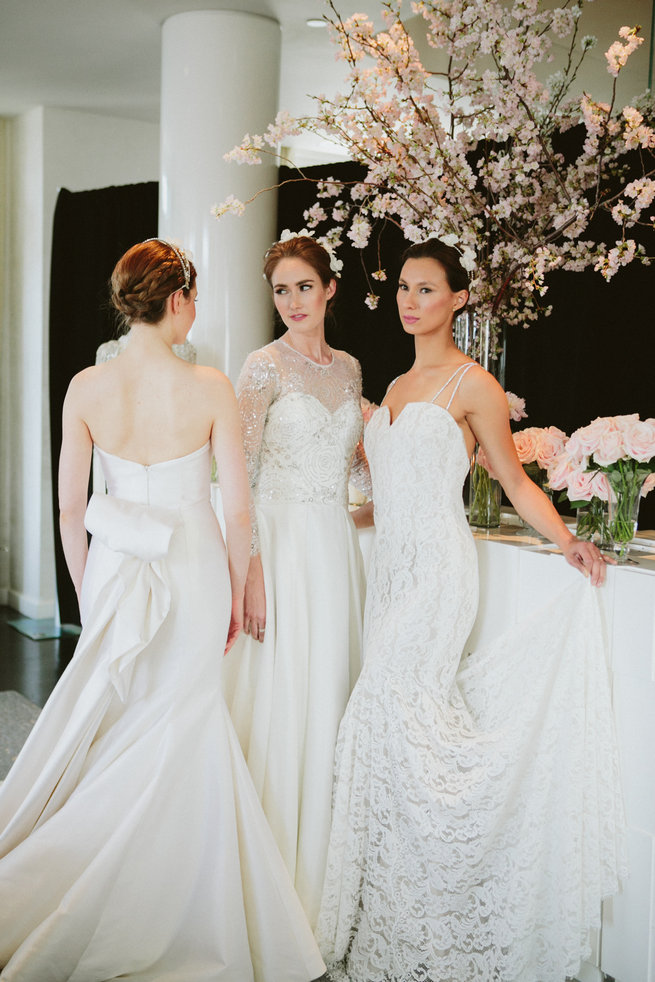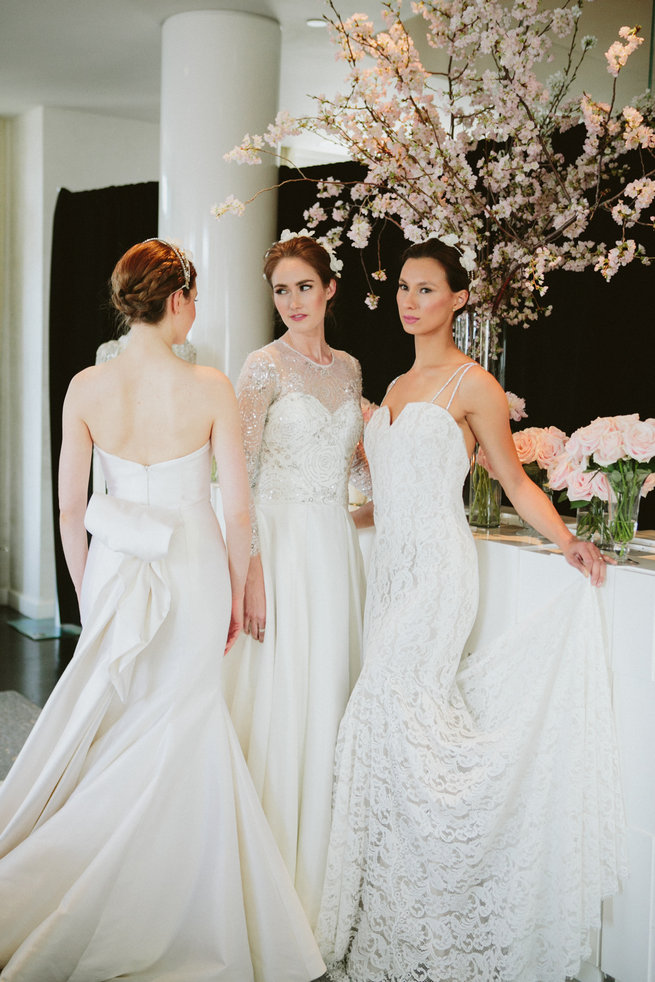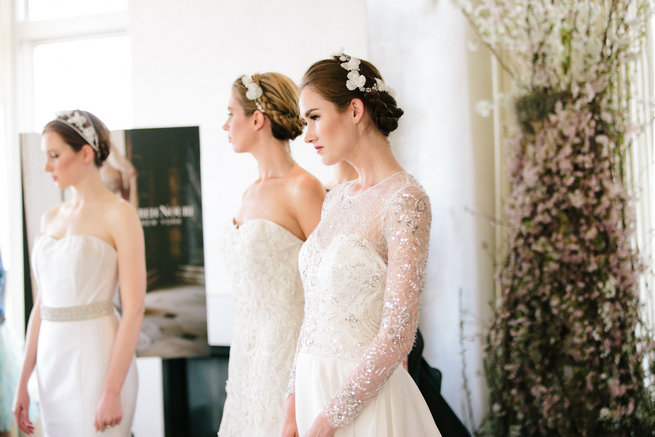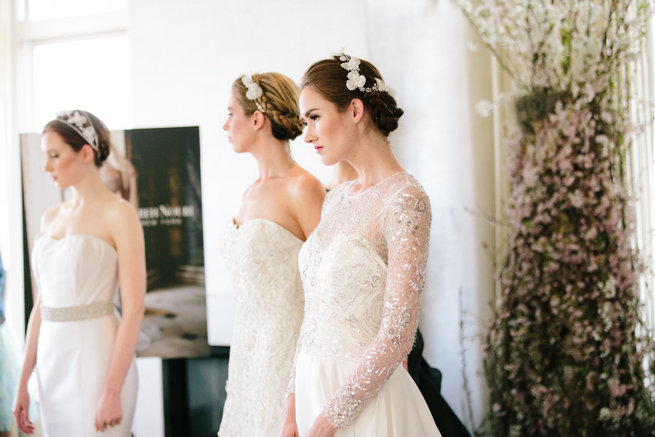 Share something interesting about yourself with our readers that they probably wouldn't have guessed. I was a gymnast and I love collecting perfume!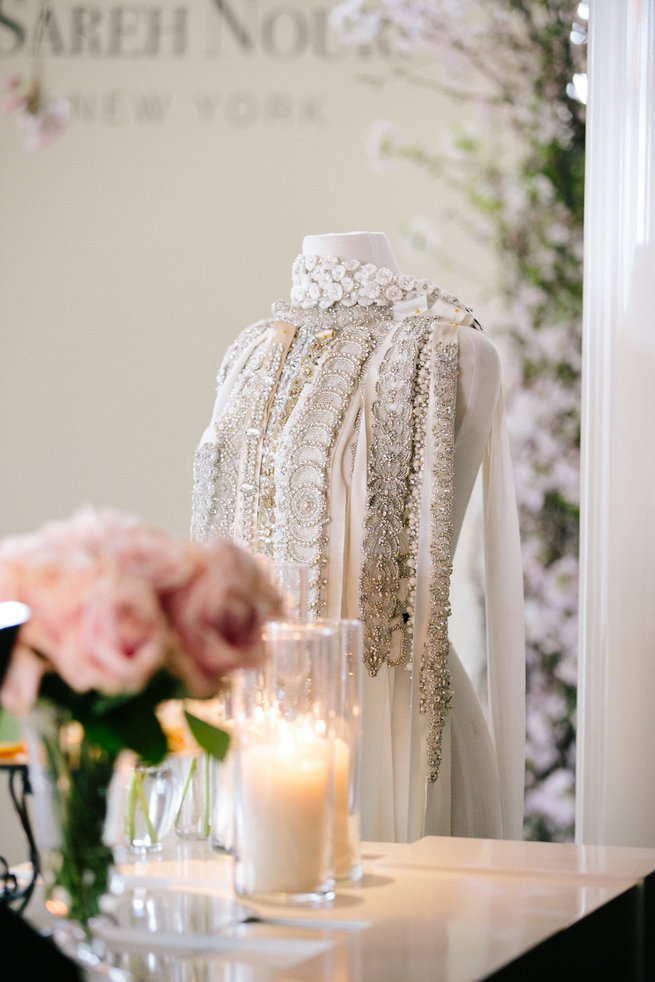 See more of Sareh Nouri's work on Confetti Daydreams here and find out more about her design process in another exclusive interview here.