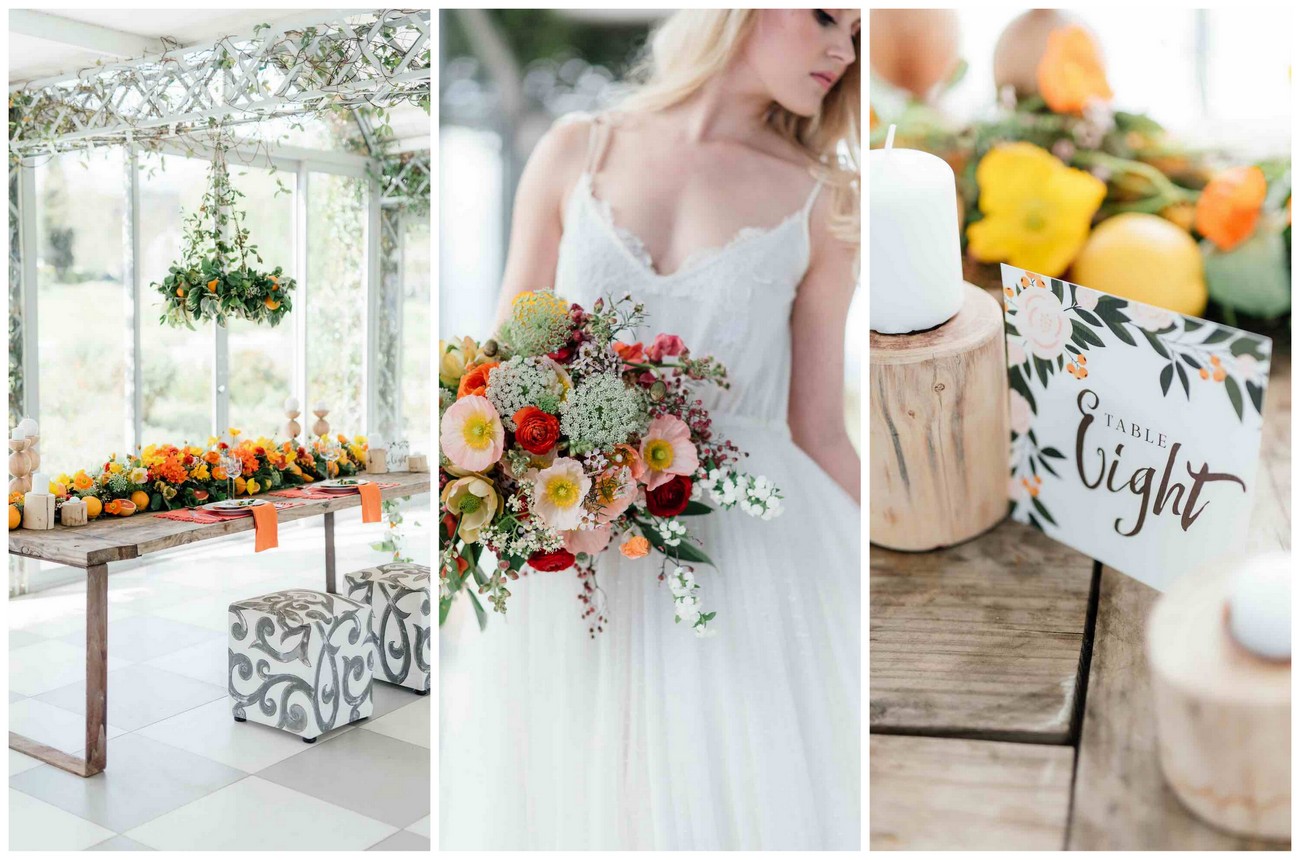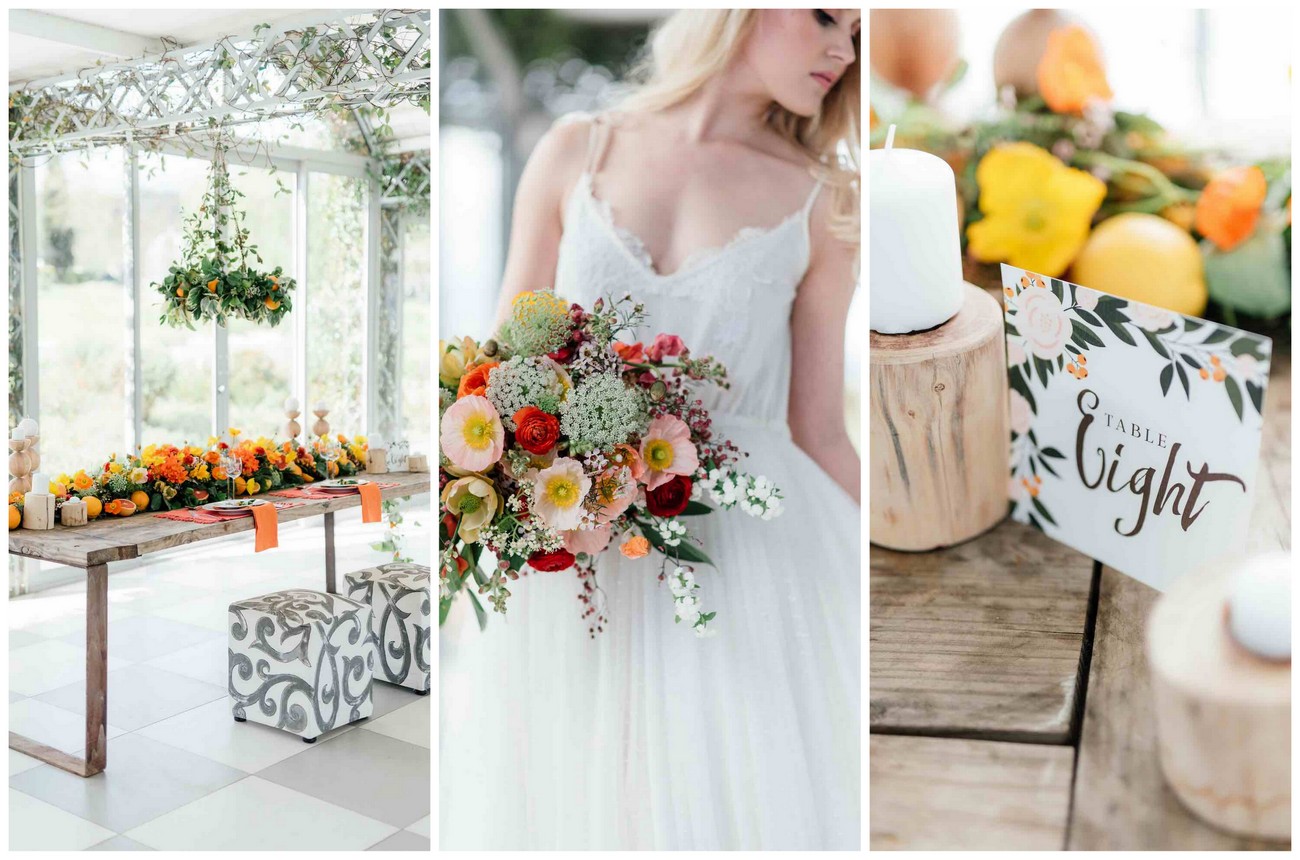 From love stems inspiration. Photographer, Debbie Lourens, was inspired to create a platform of learning about the creative shoots she so much loves putting together: "I decided to host my first workshop and approached a couple of my favourite creatives to assist with putting together something fresh, minimal and also a little romantic."
Debbie and her team of collaborators, including Green Goddess flower studio, Corle Barnard, Janita Toerien and Pretty in Stains, took inspiration from citrus. "We opted to use foraged greenery and flowers to create the look of boho elegance. Most of the floral elements were gathered by Coral and Chantell and delicately arranged into beautiful vibrant works of art.
We wanted to inspire brides to look around the house for various nick naks and treasures that the could add as decor elements. The candle holders, table and glassware were all items the stylist had around the house."
Super gorgeous, right?! We're OBSESSED! ?
Make sure you have a look at Debbie's Gorgeously Whimsical Tropical Wedding Ideas here, and fall in love with a screenful of Romantic, Copper, Metallic & Blush Wedding Ideas here.
Spectacular Citrus Wedding Ideas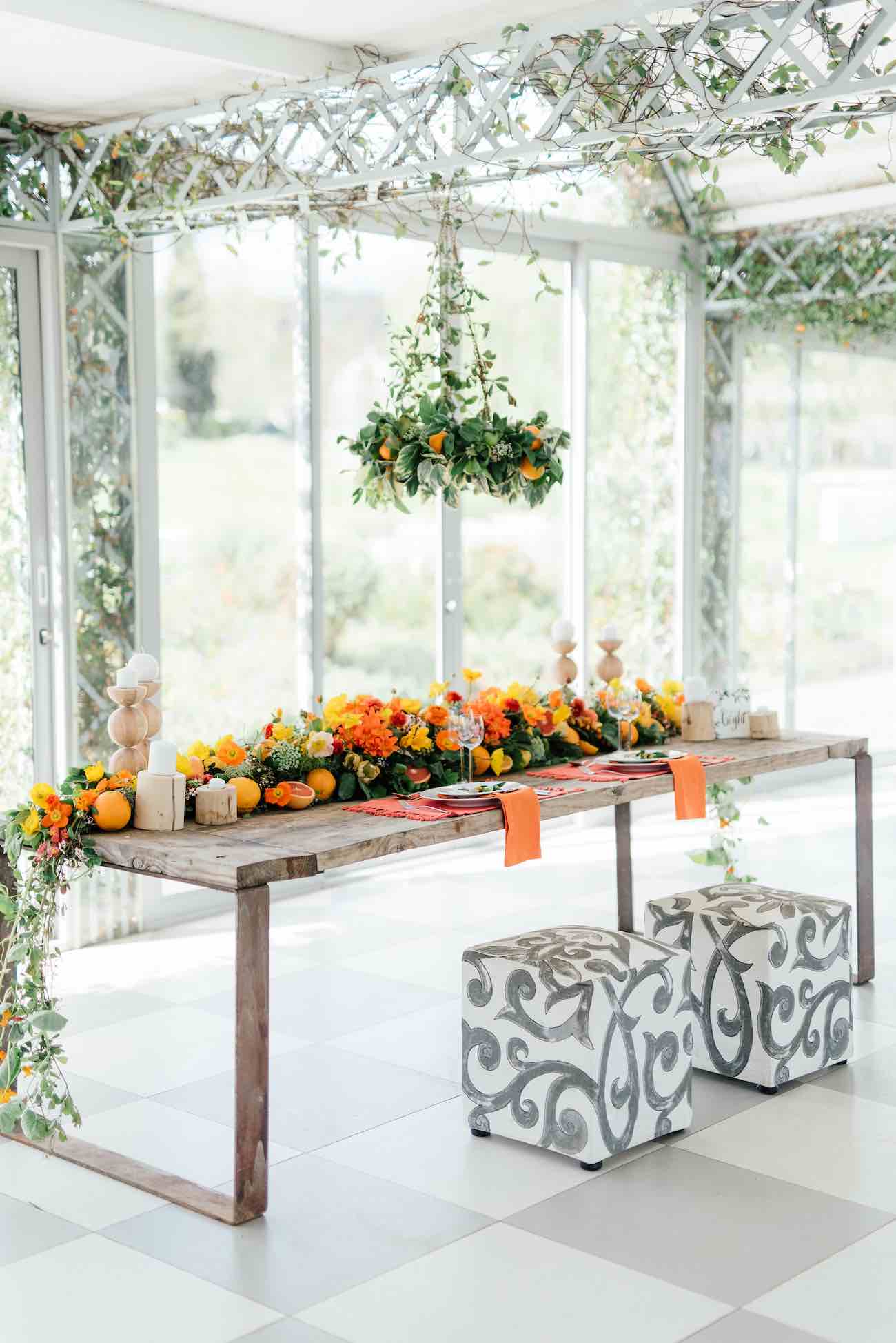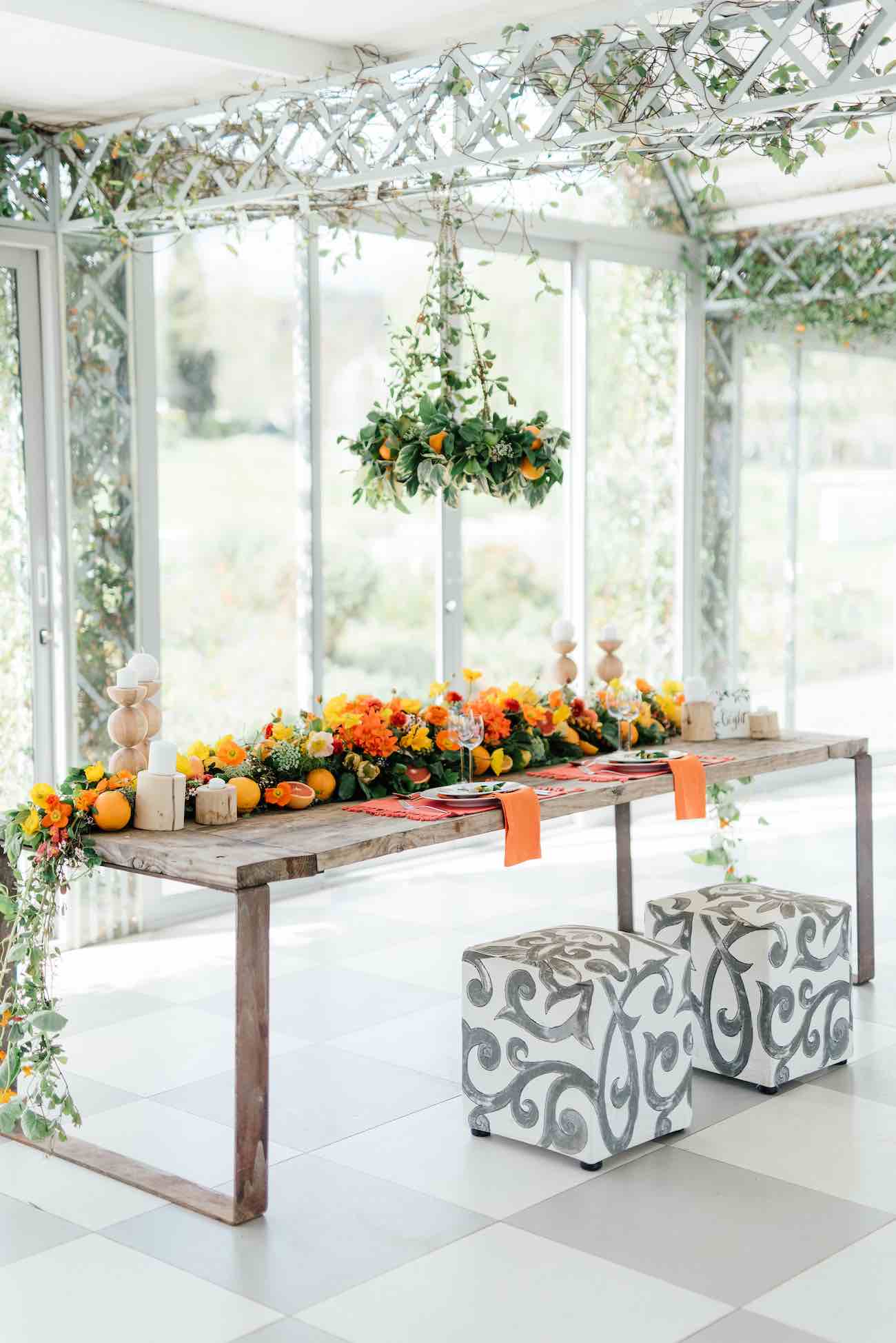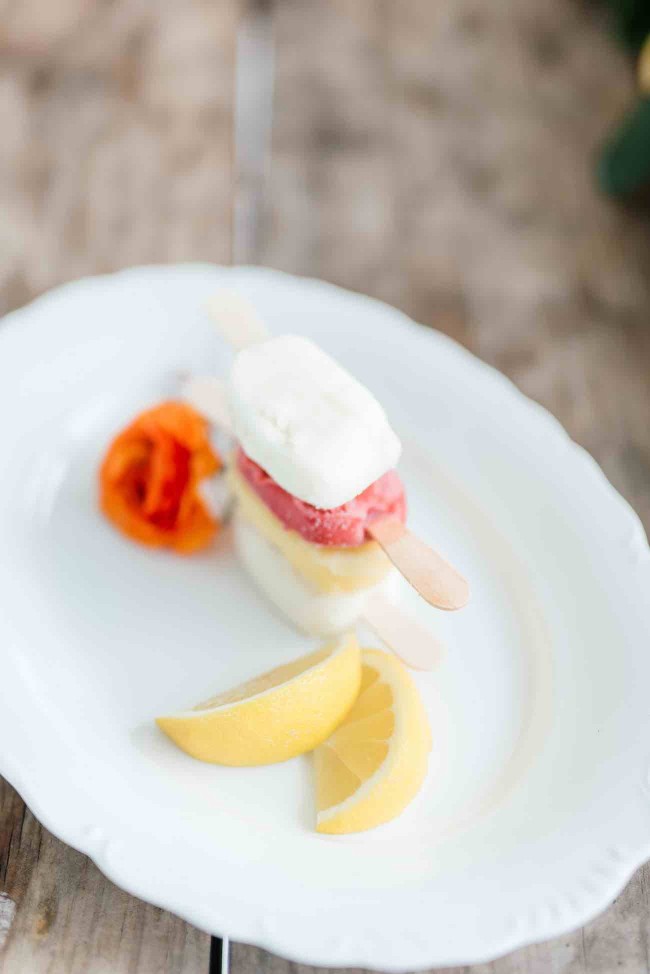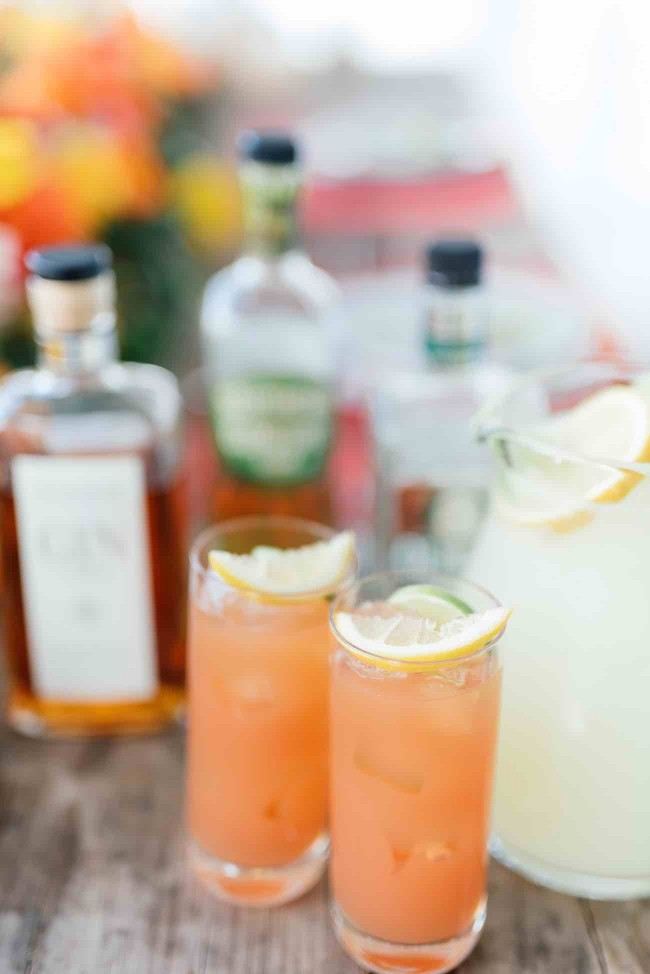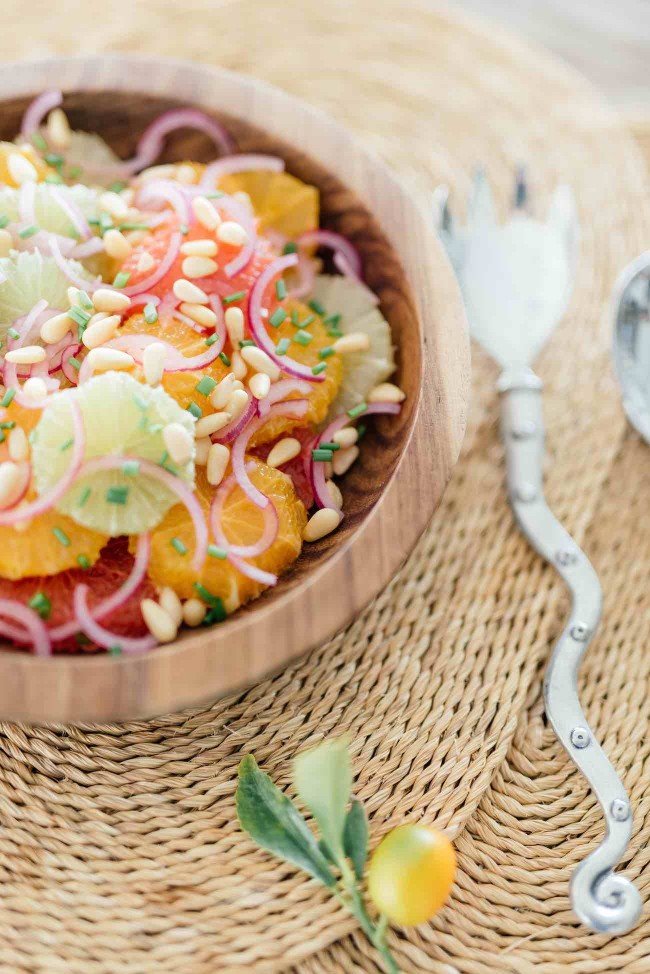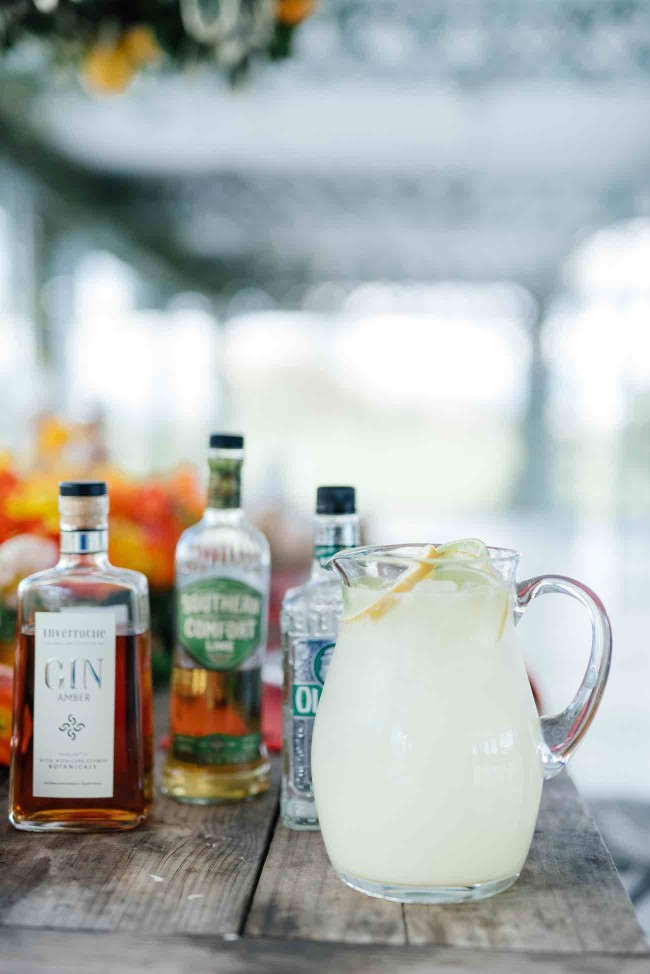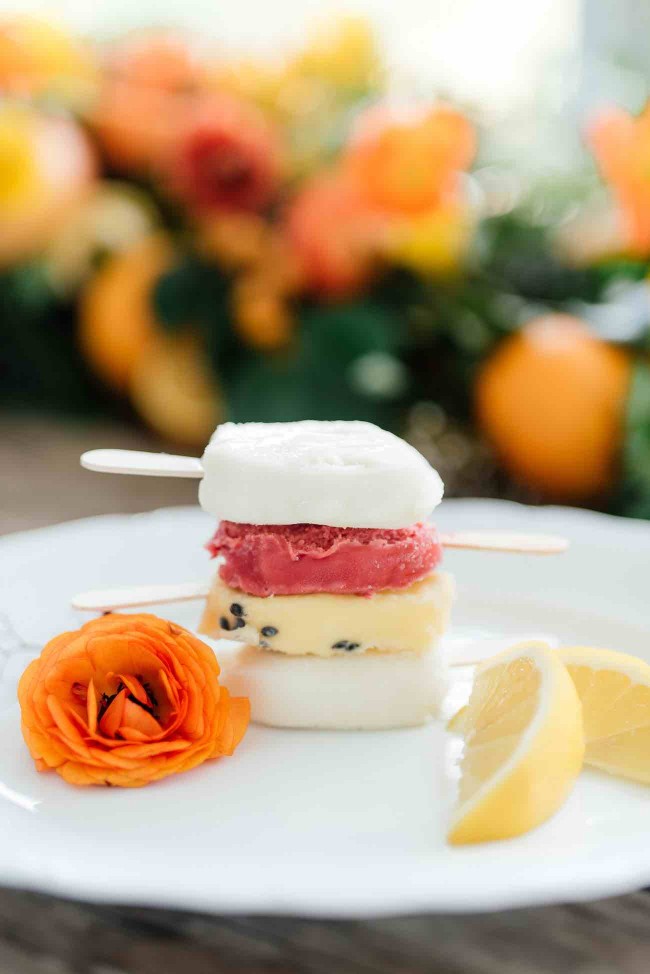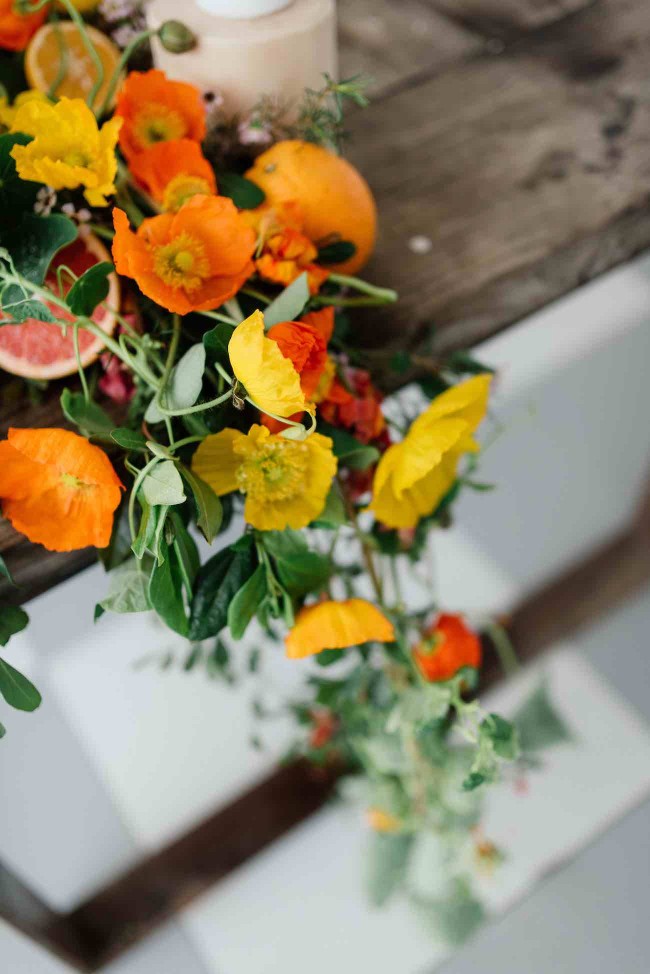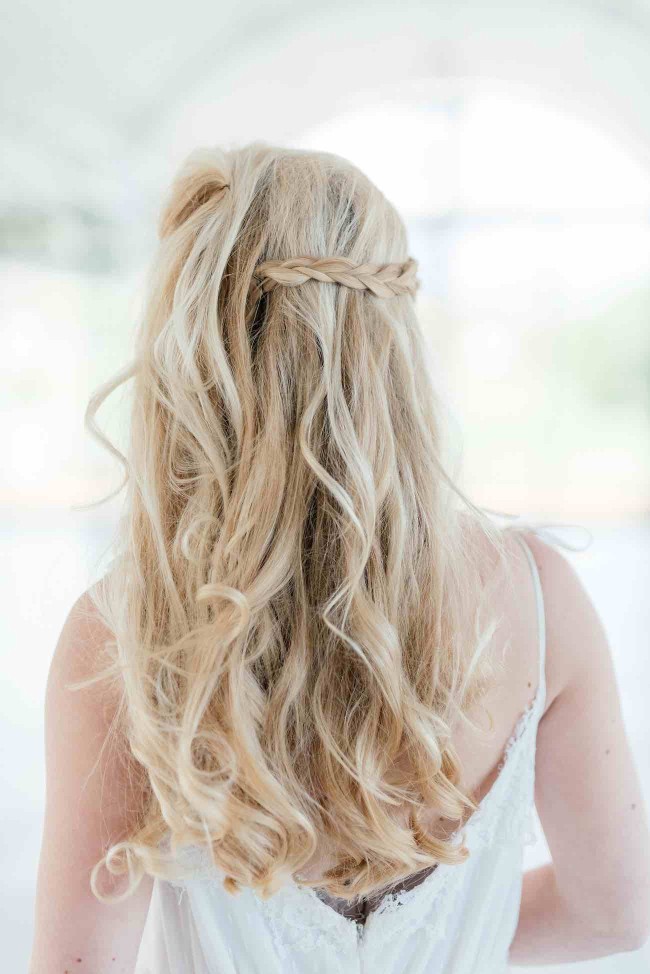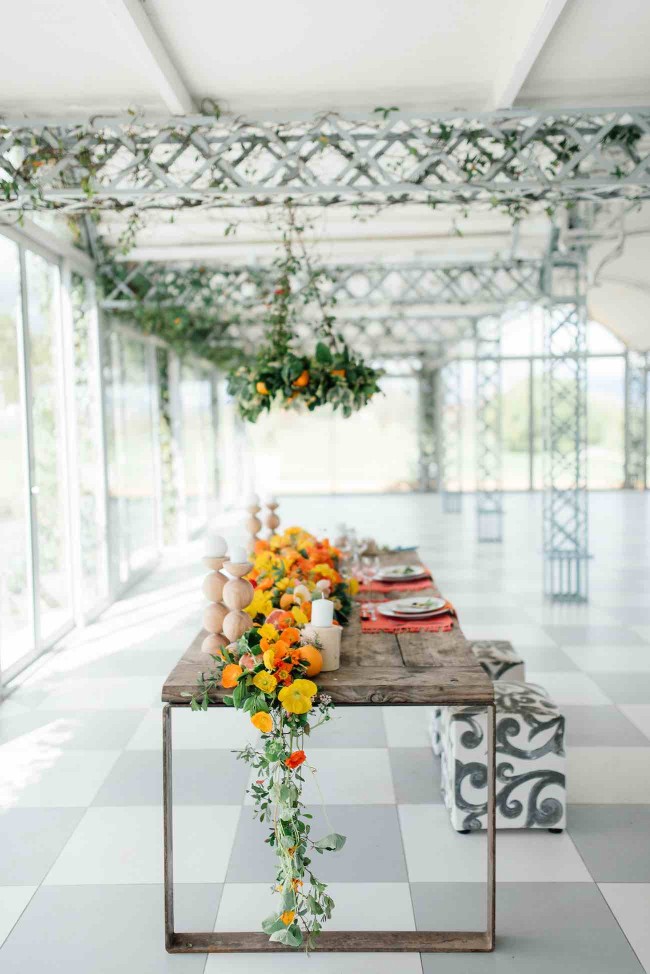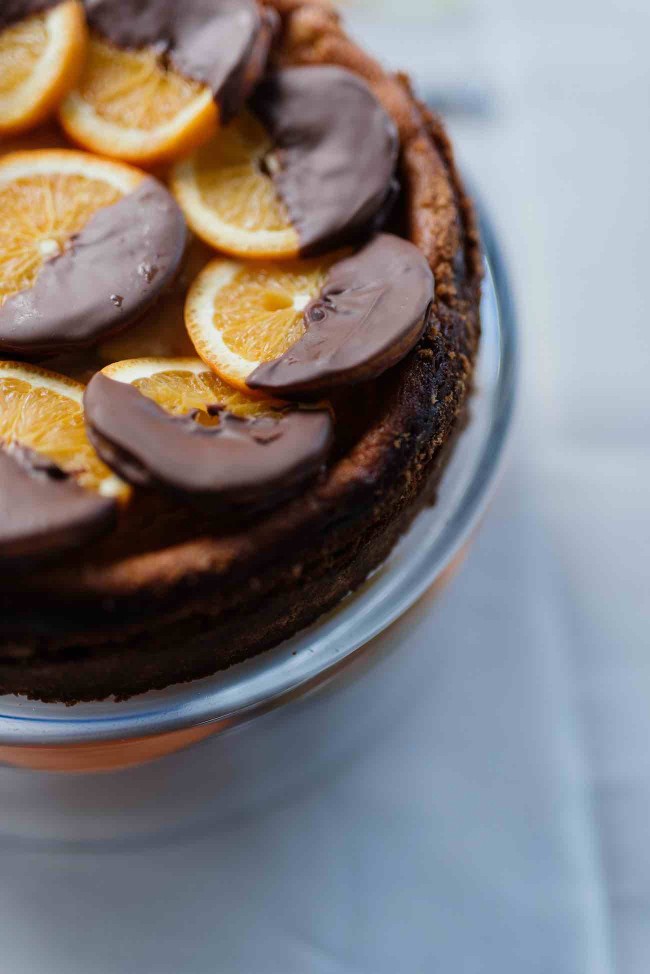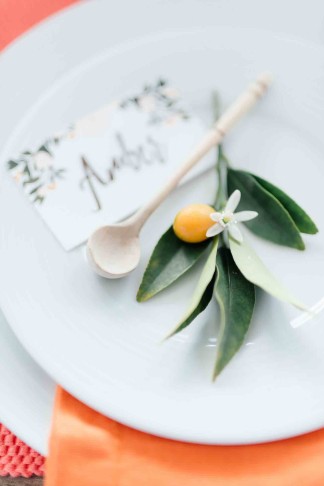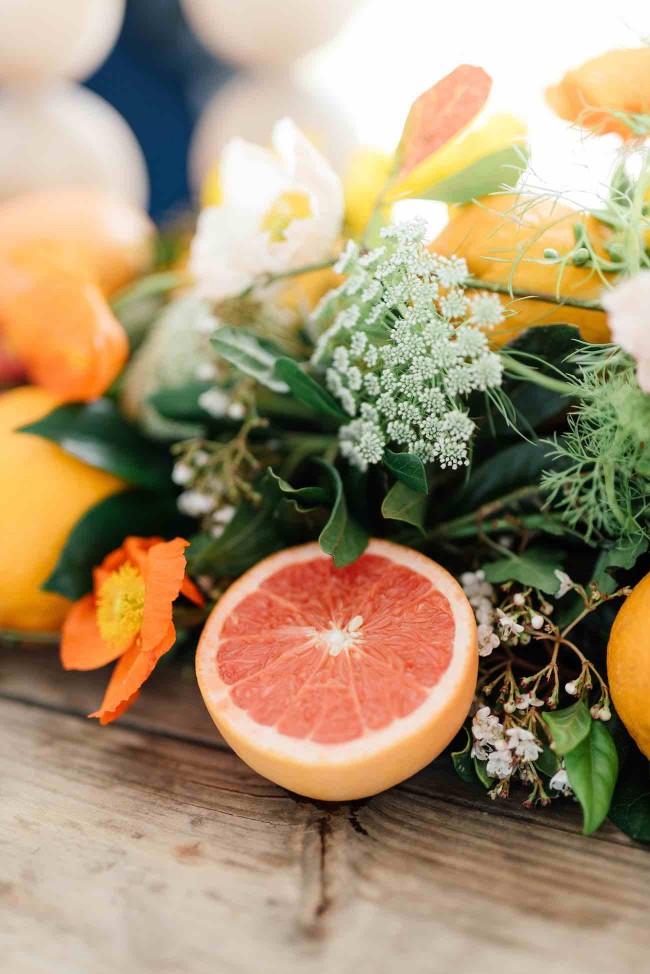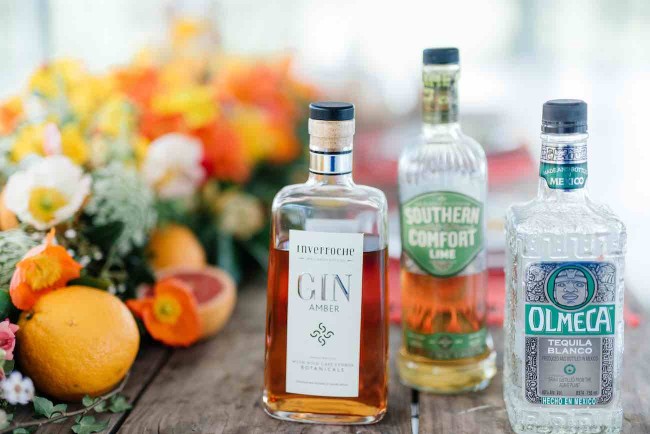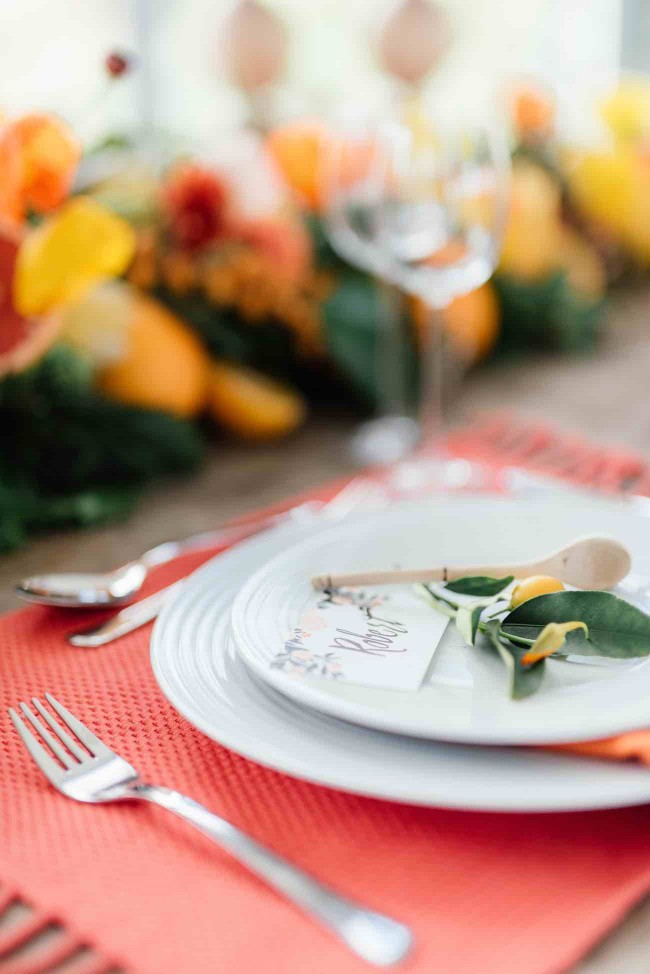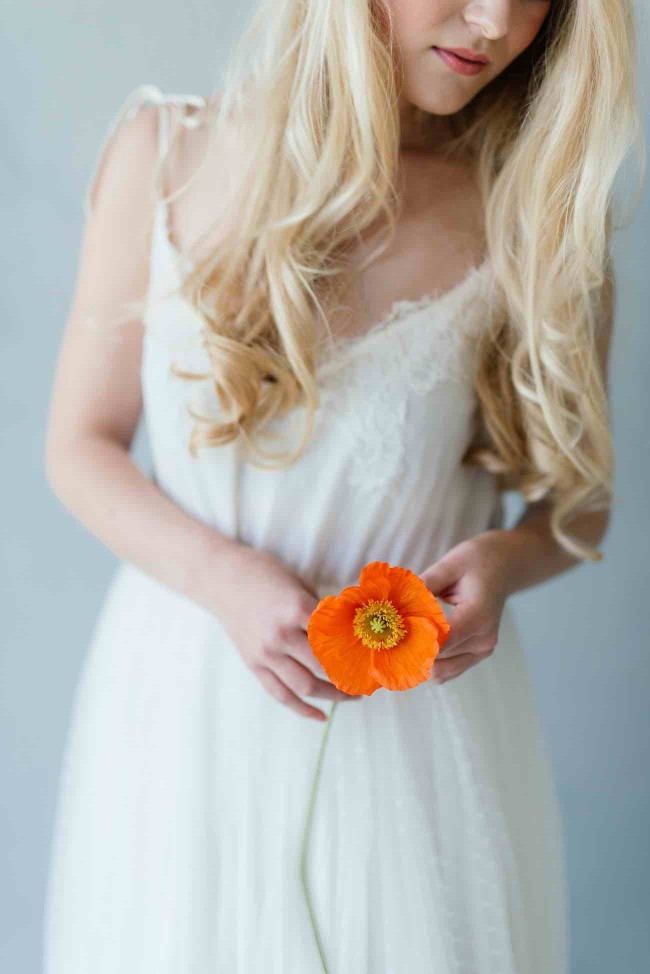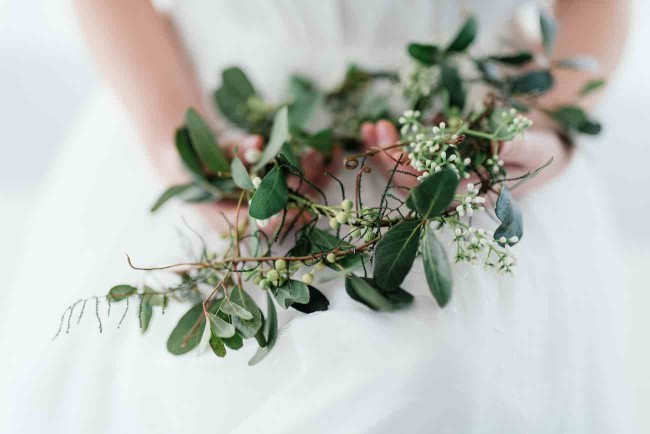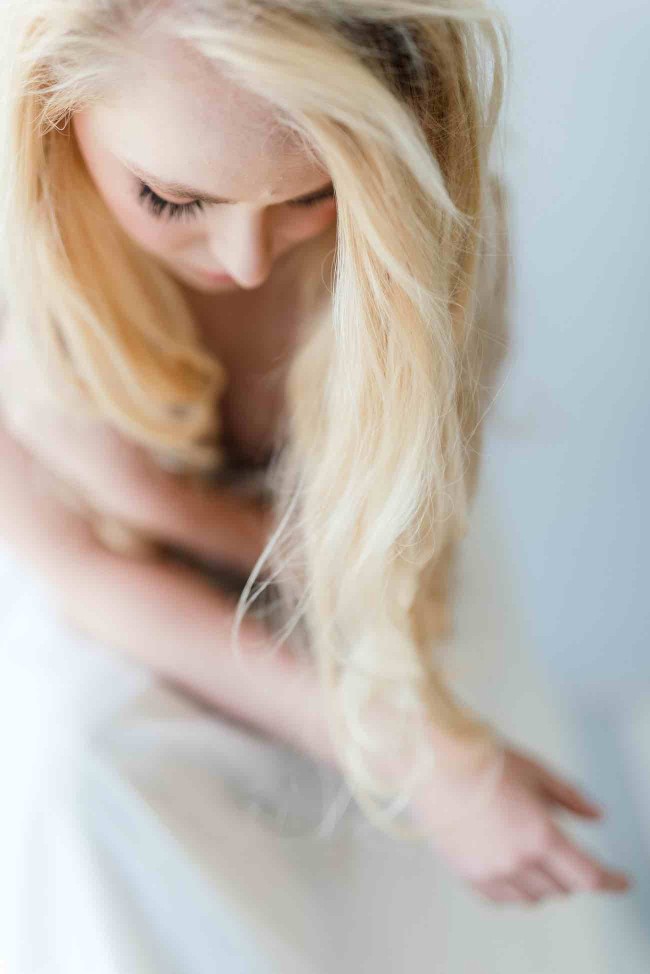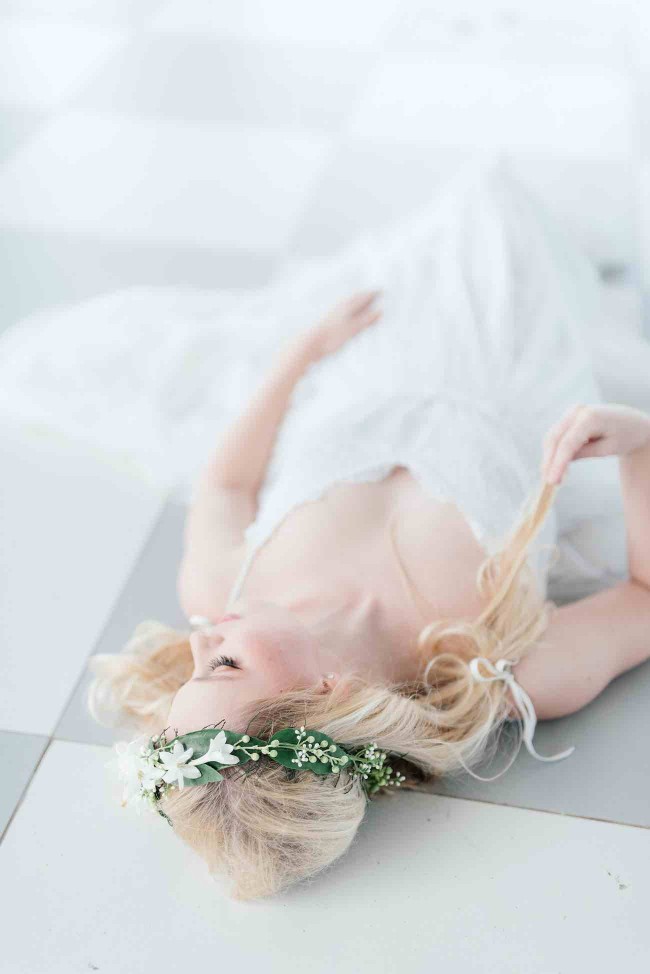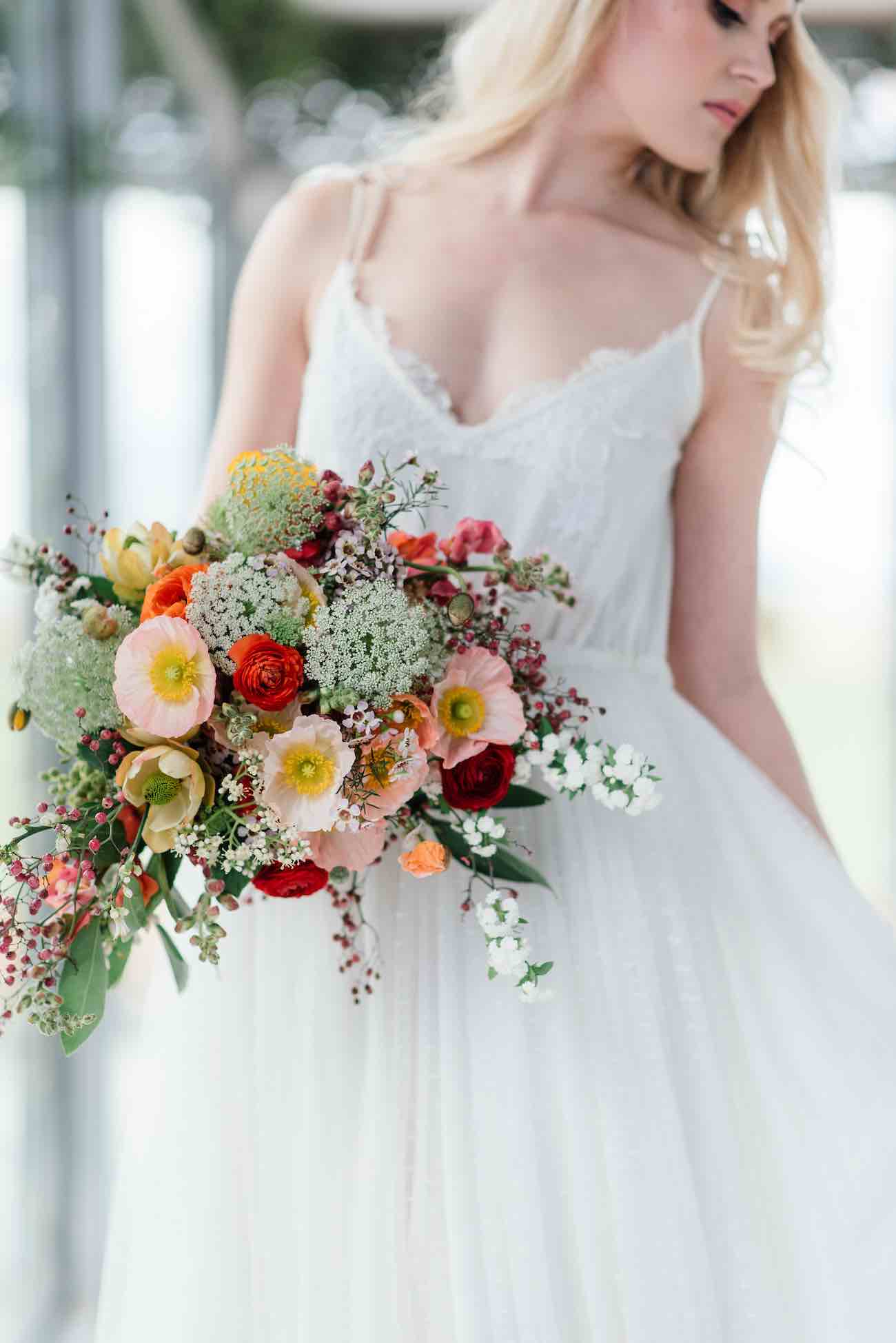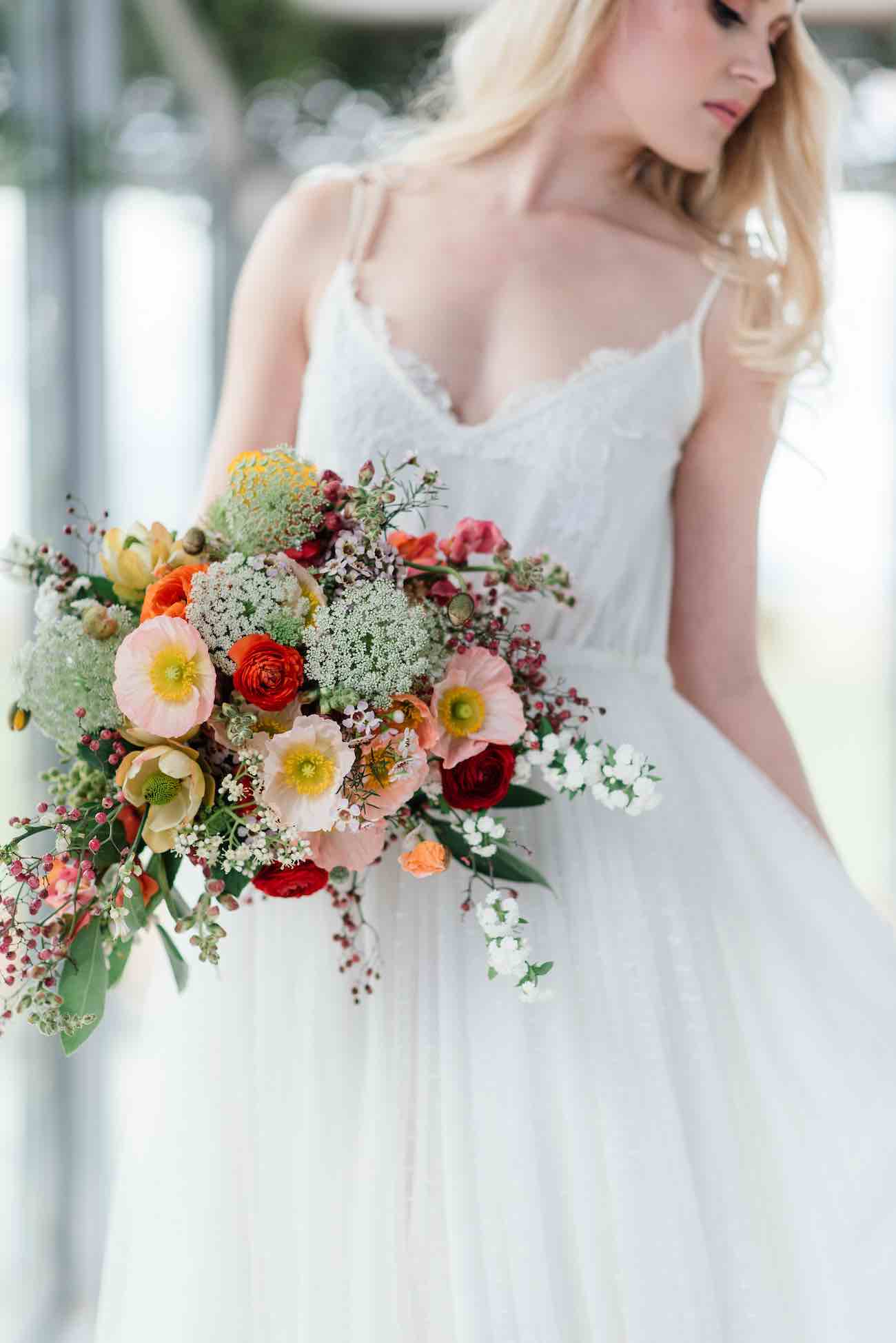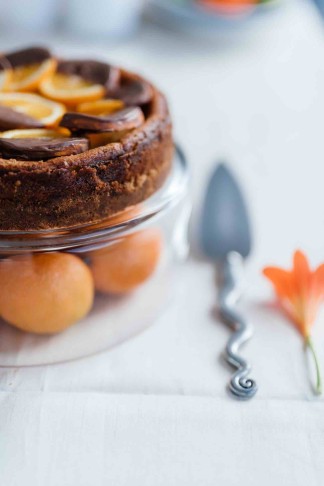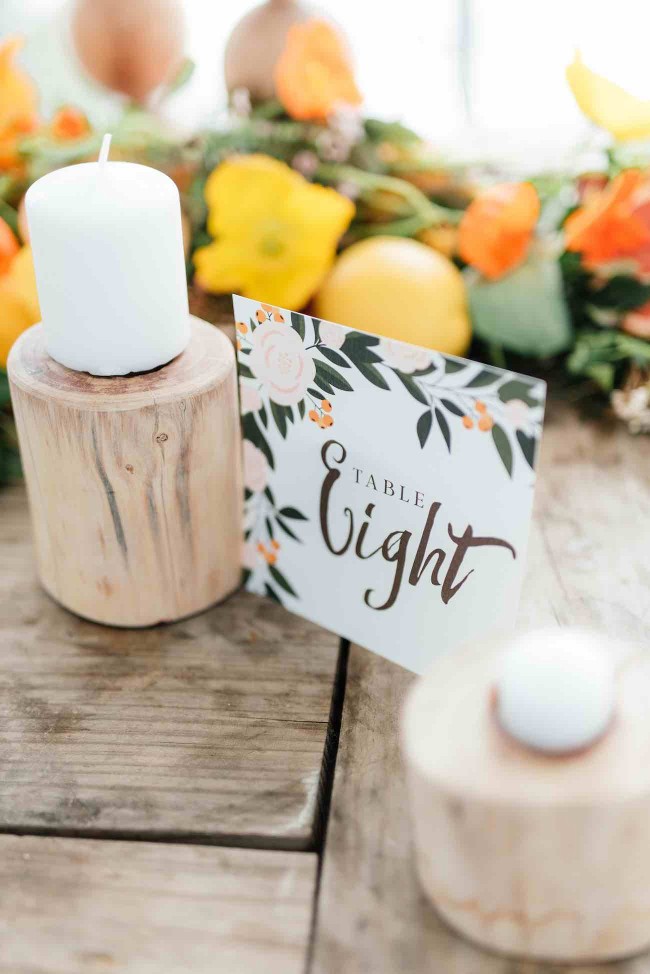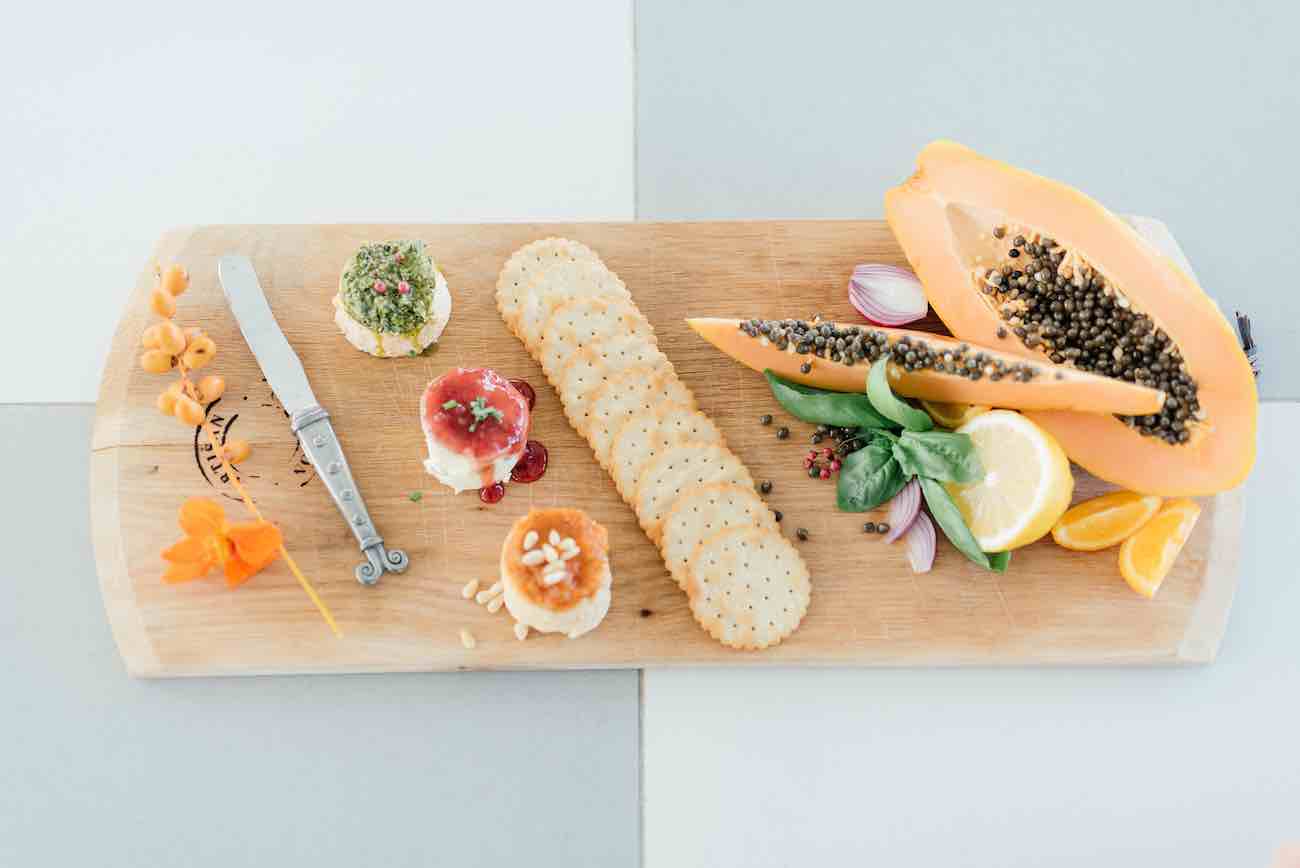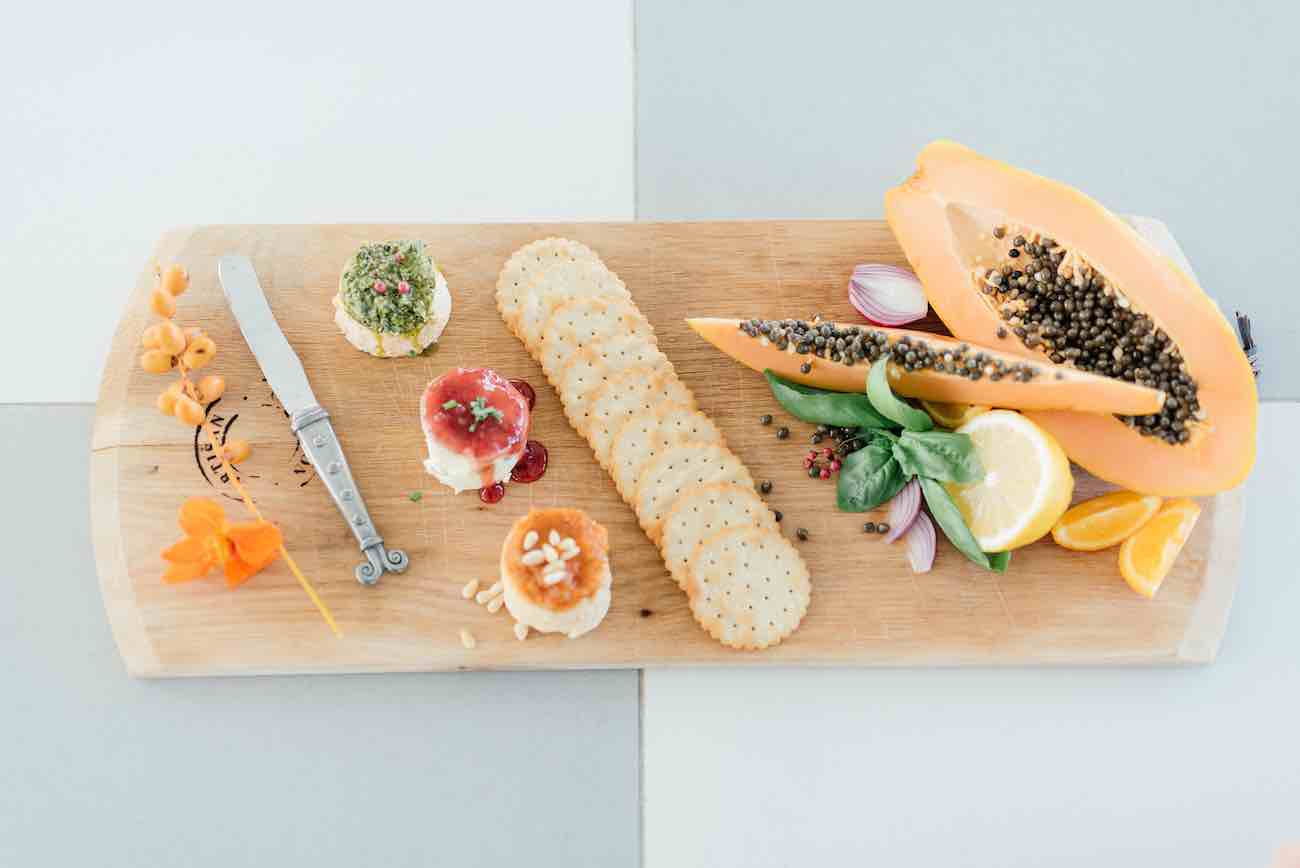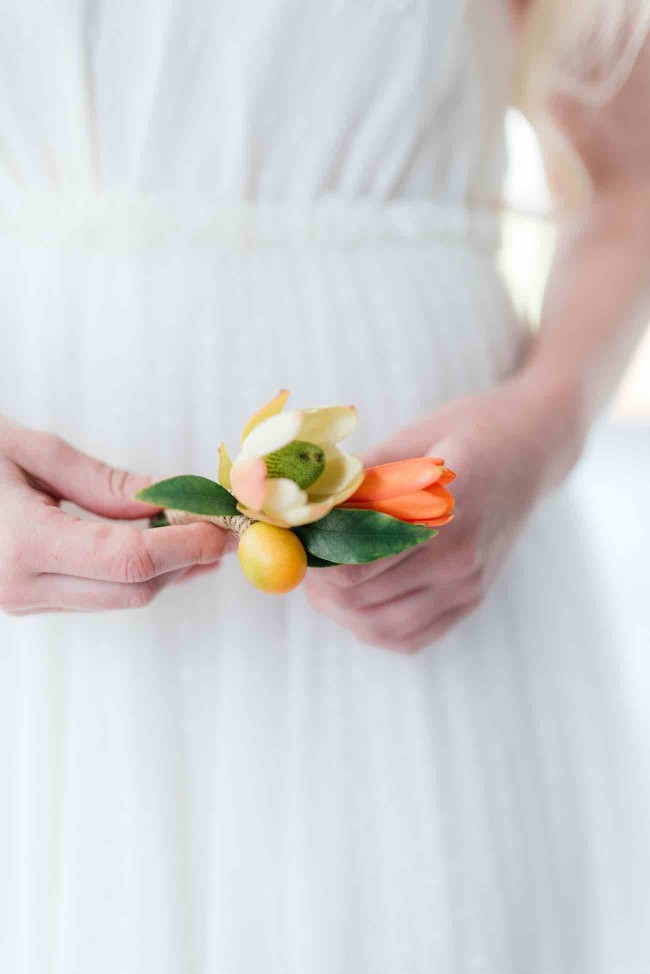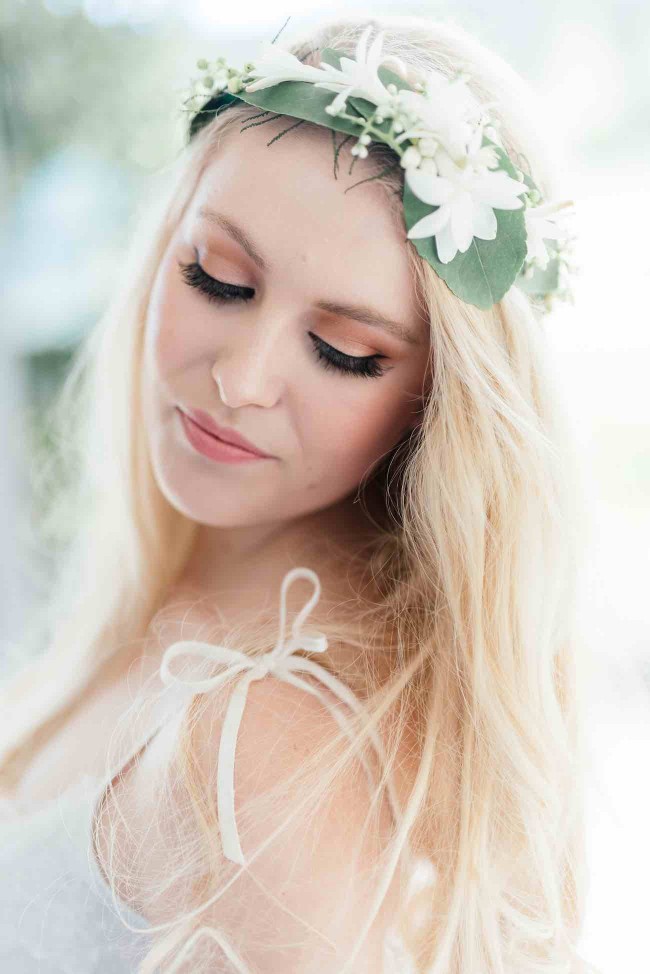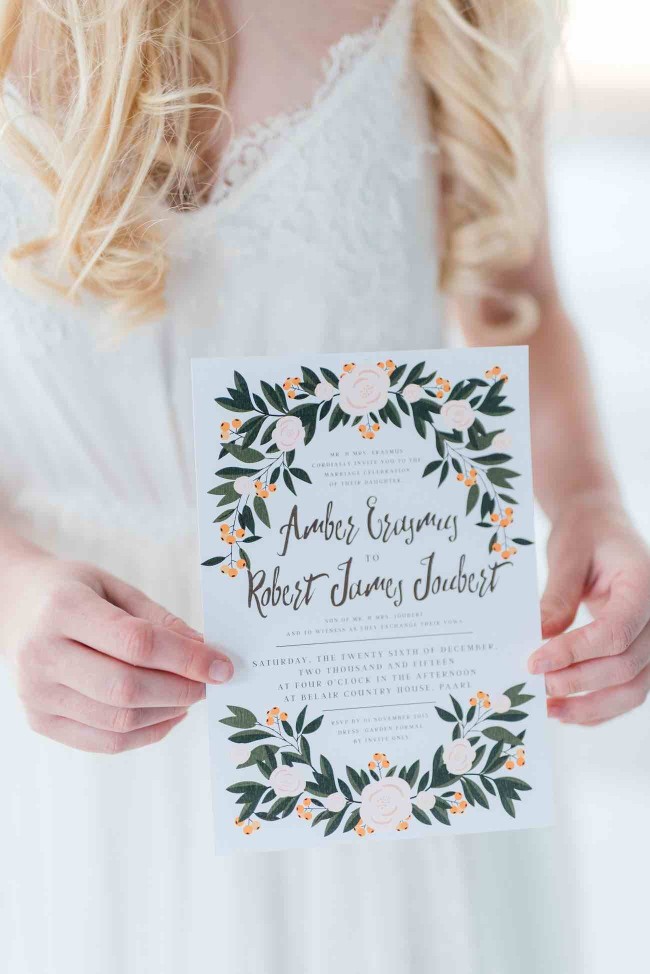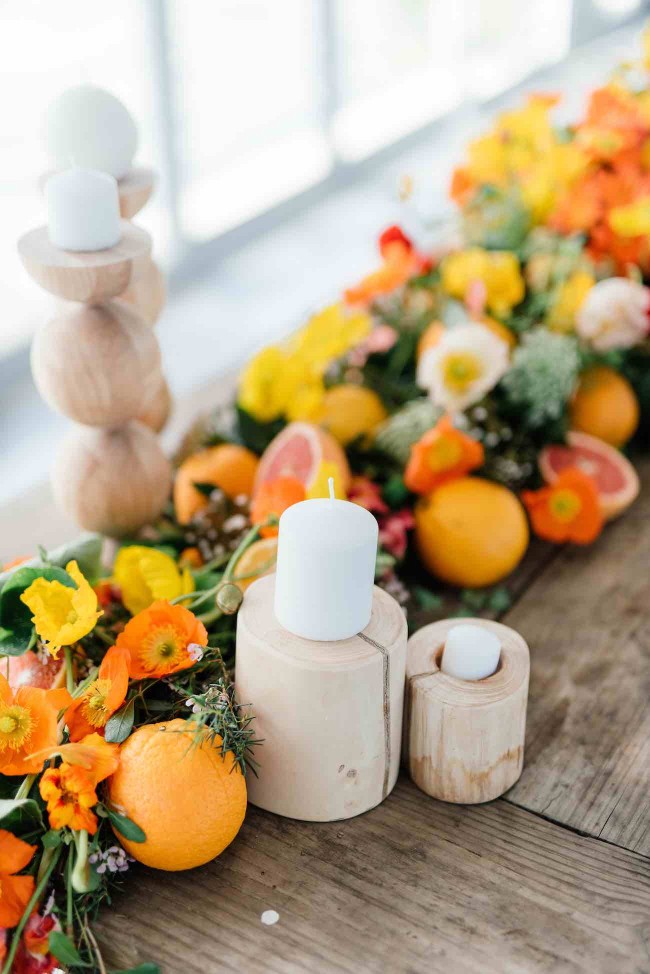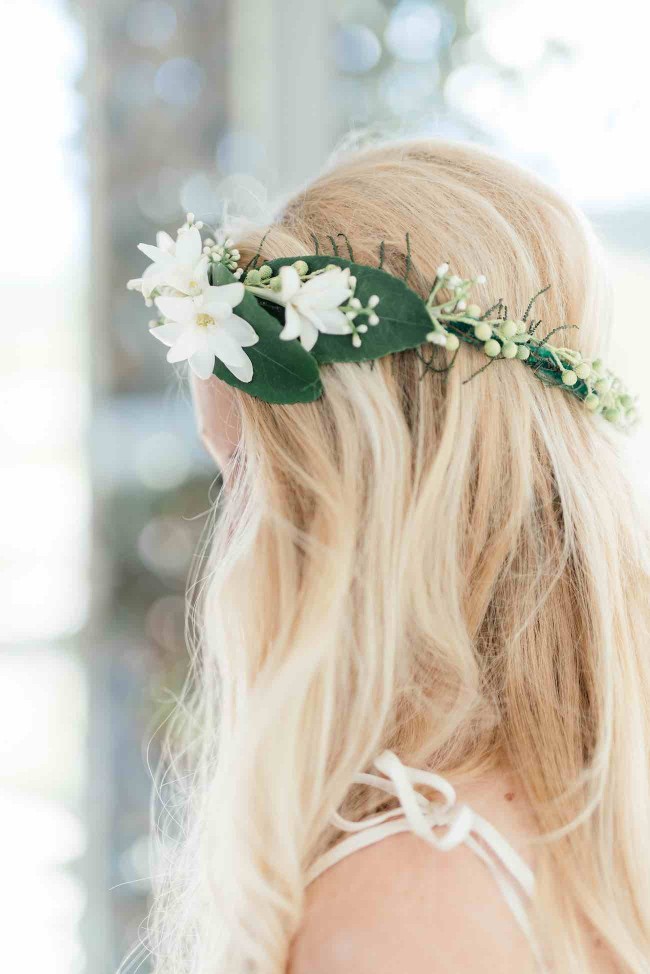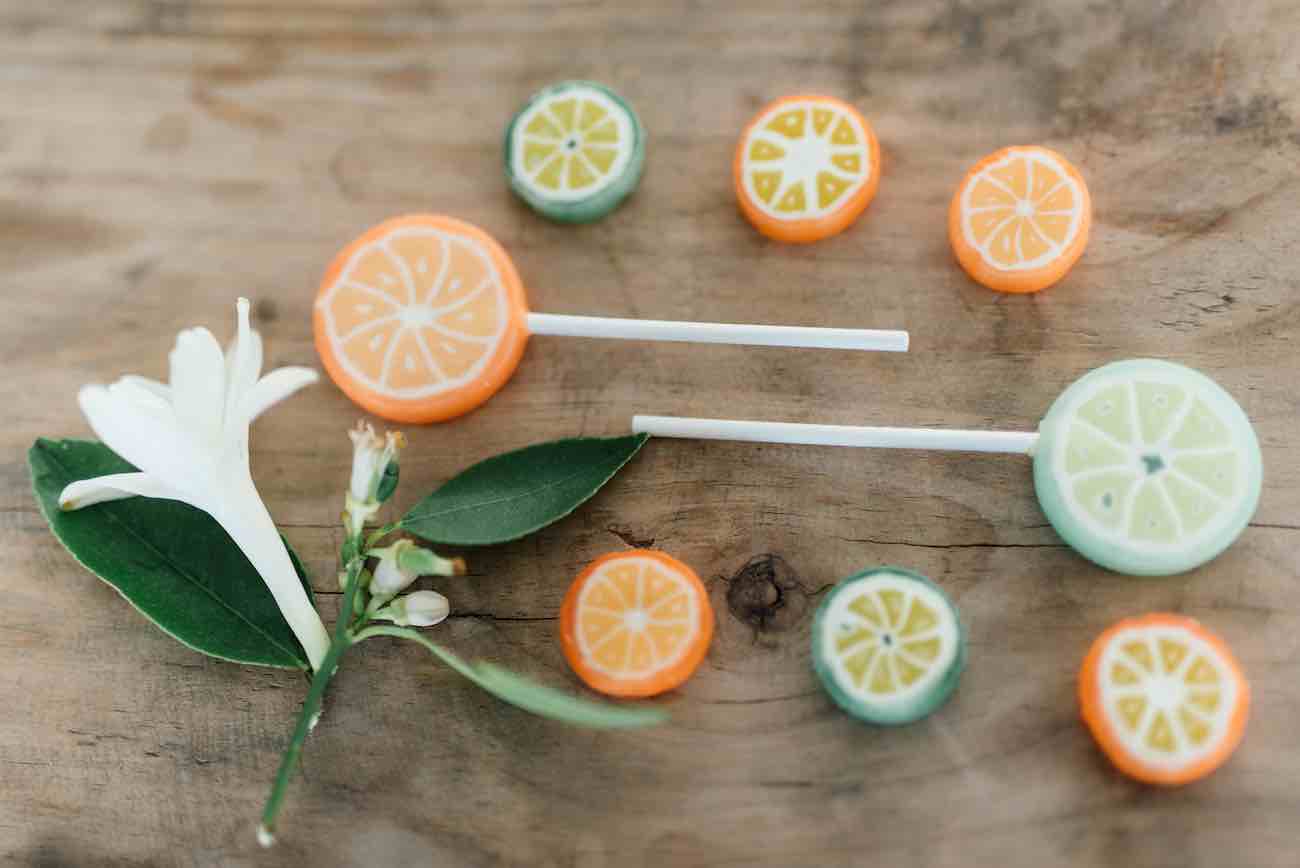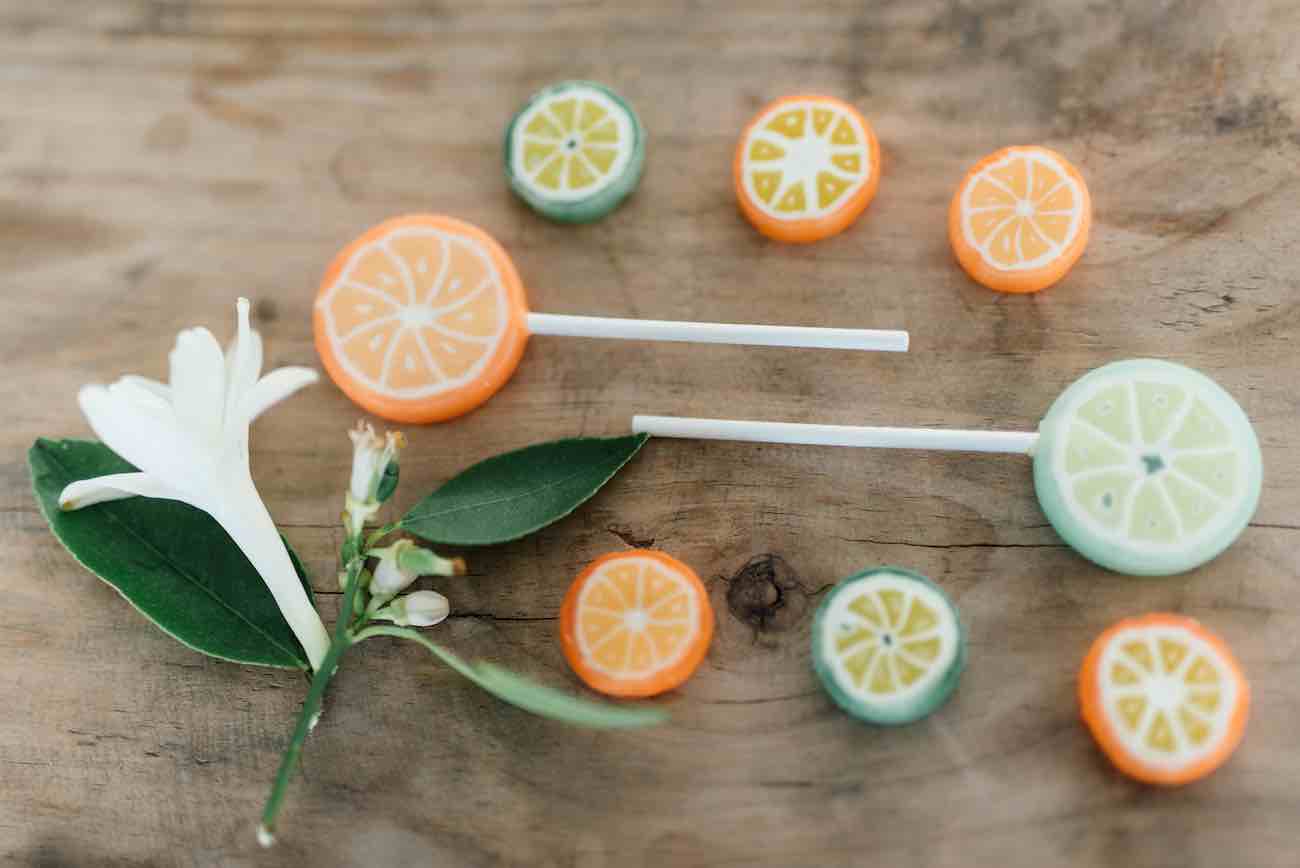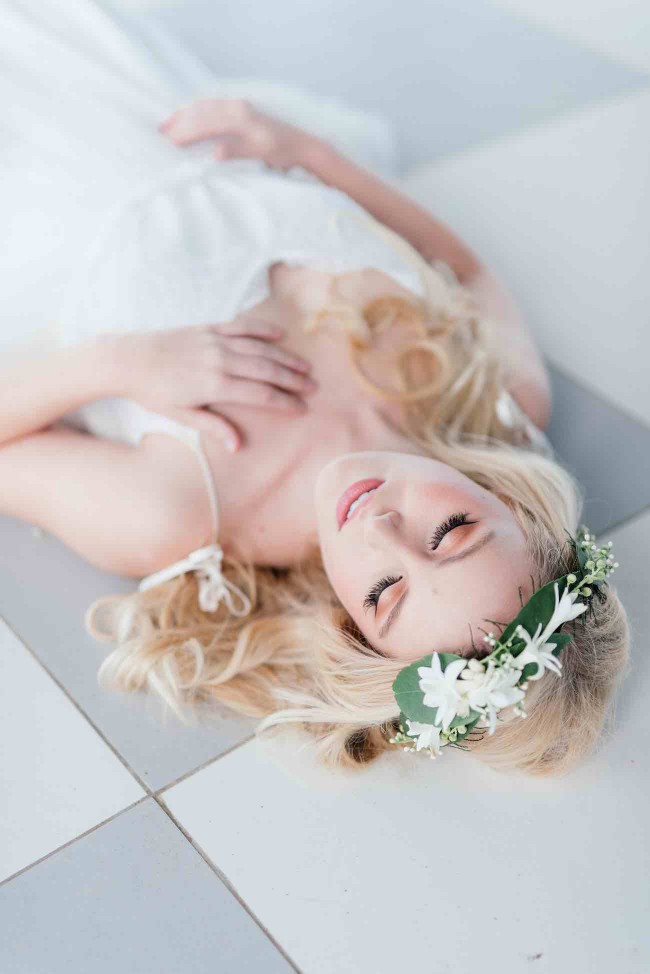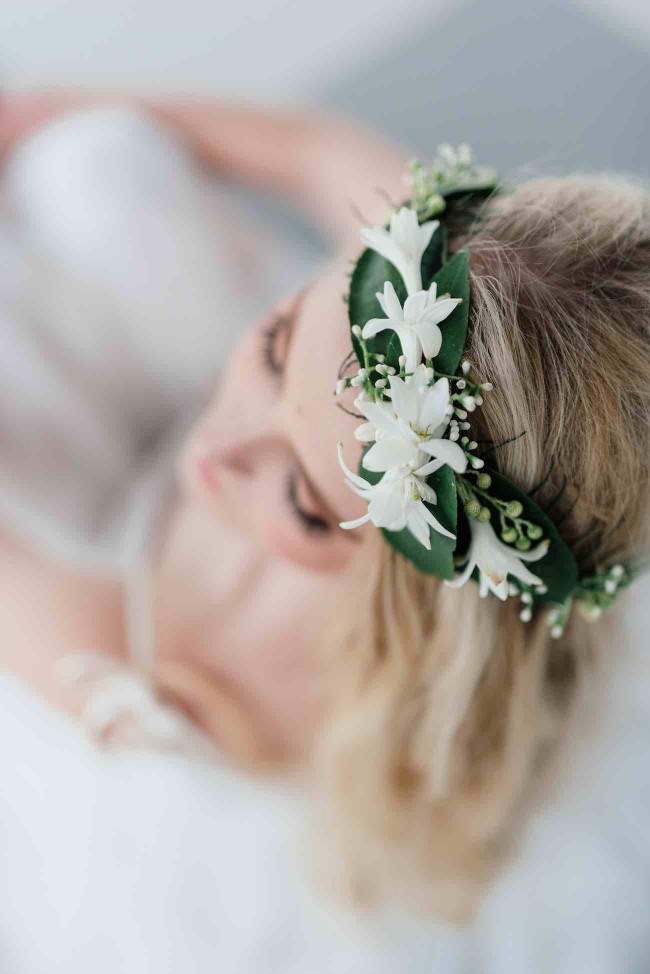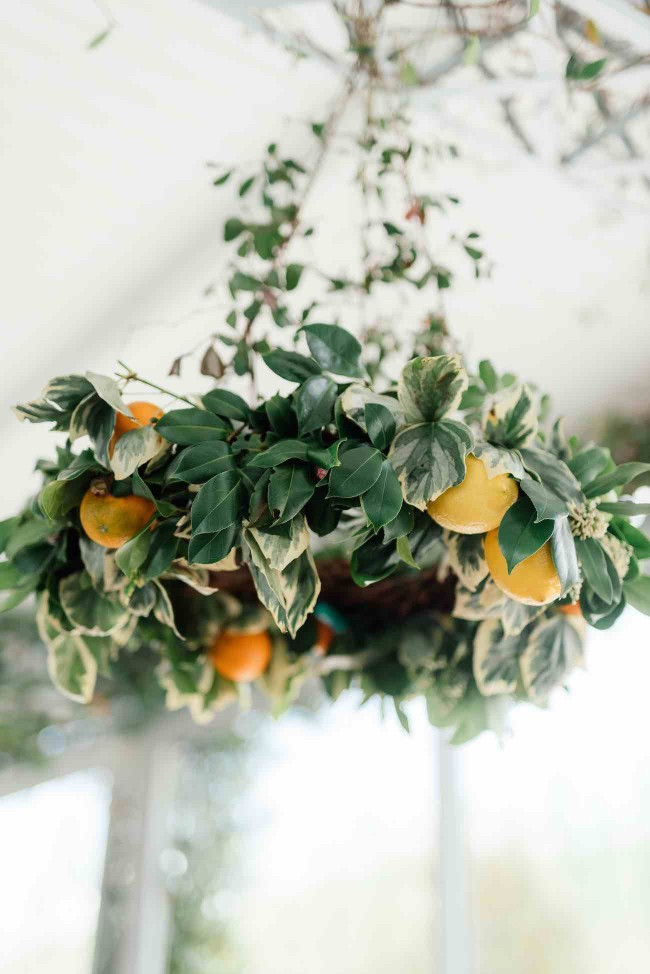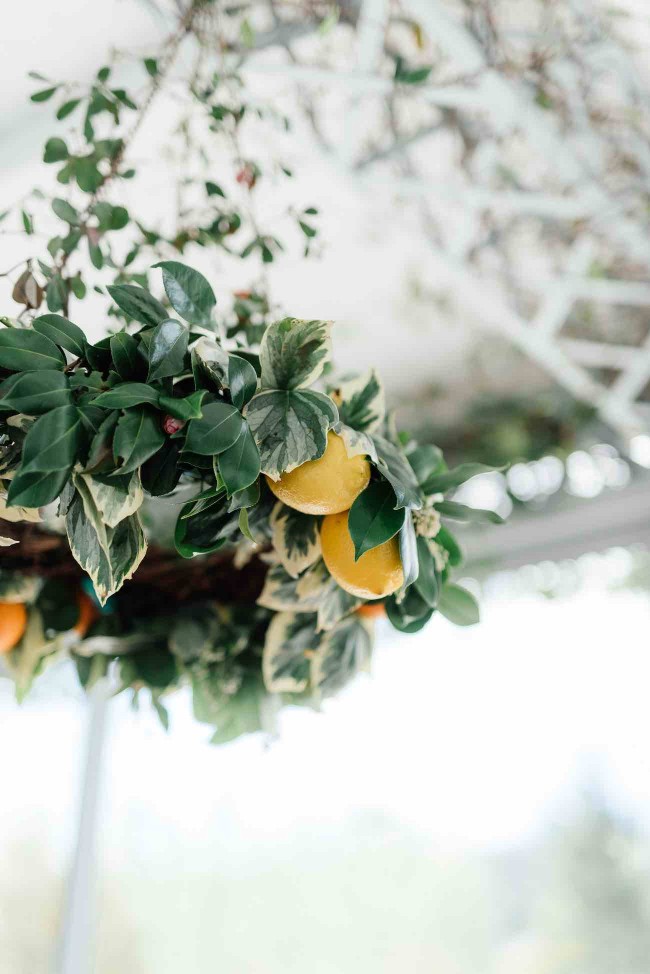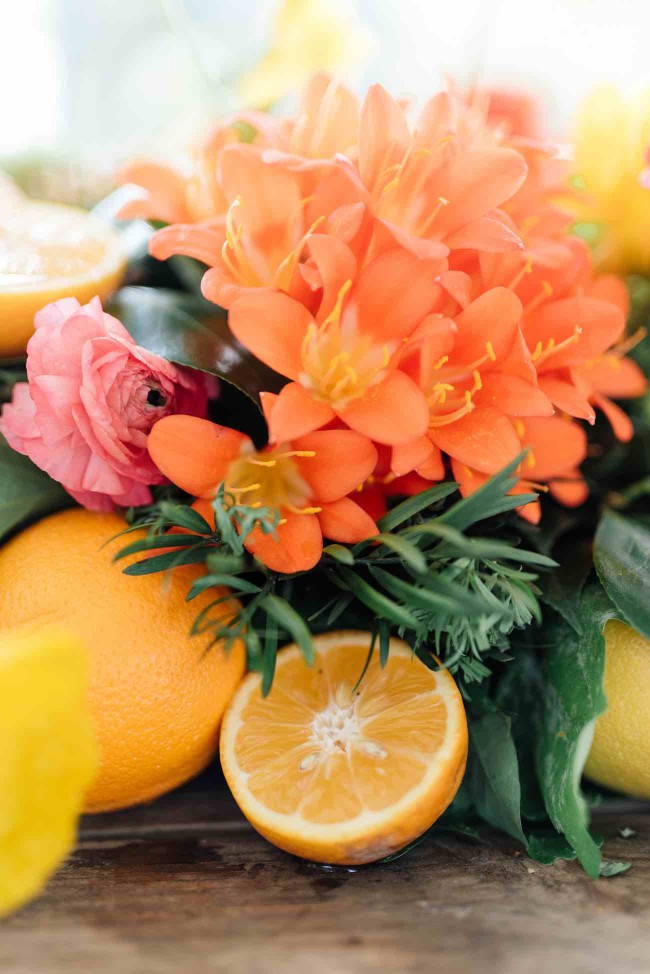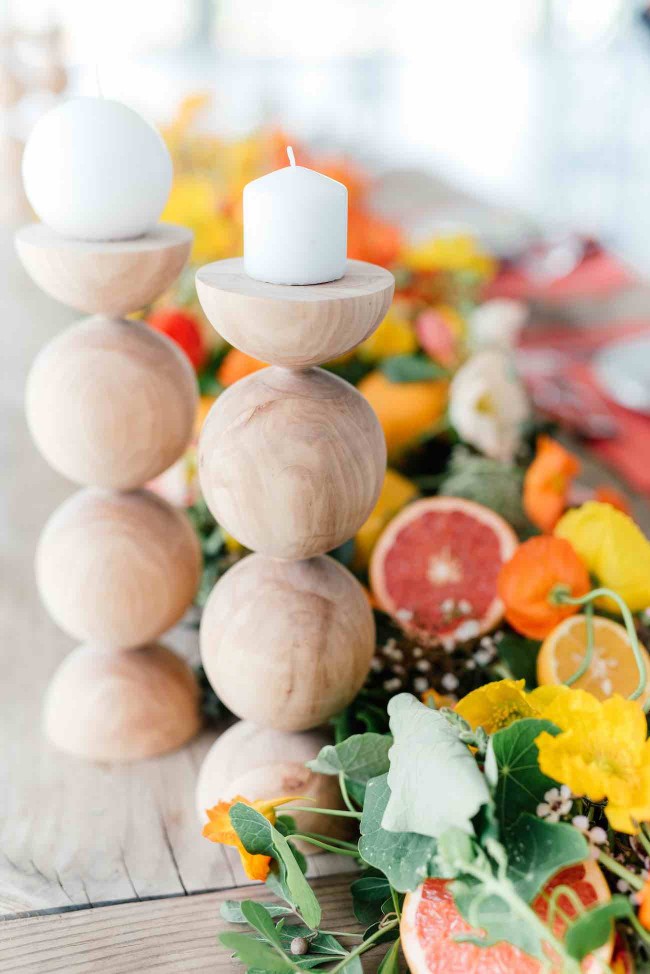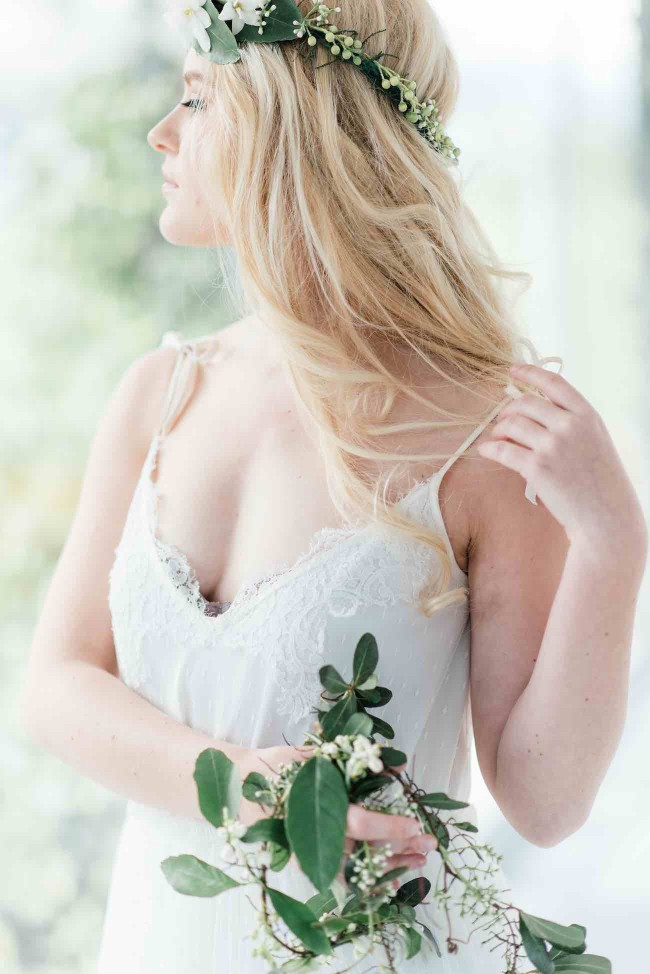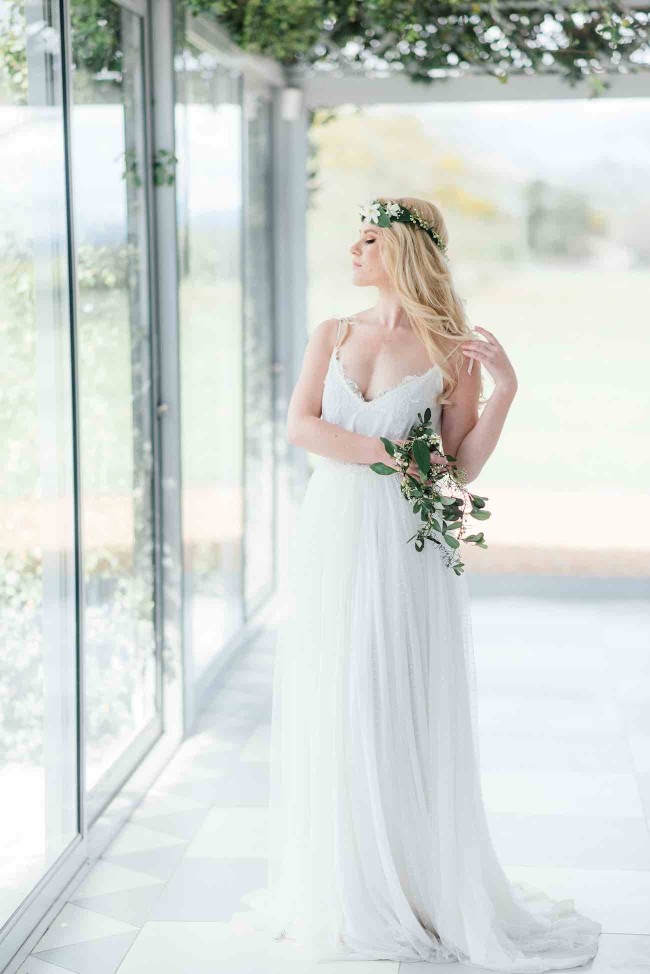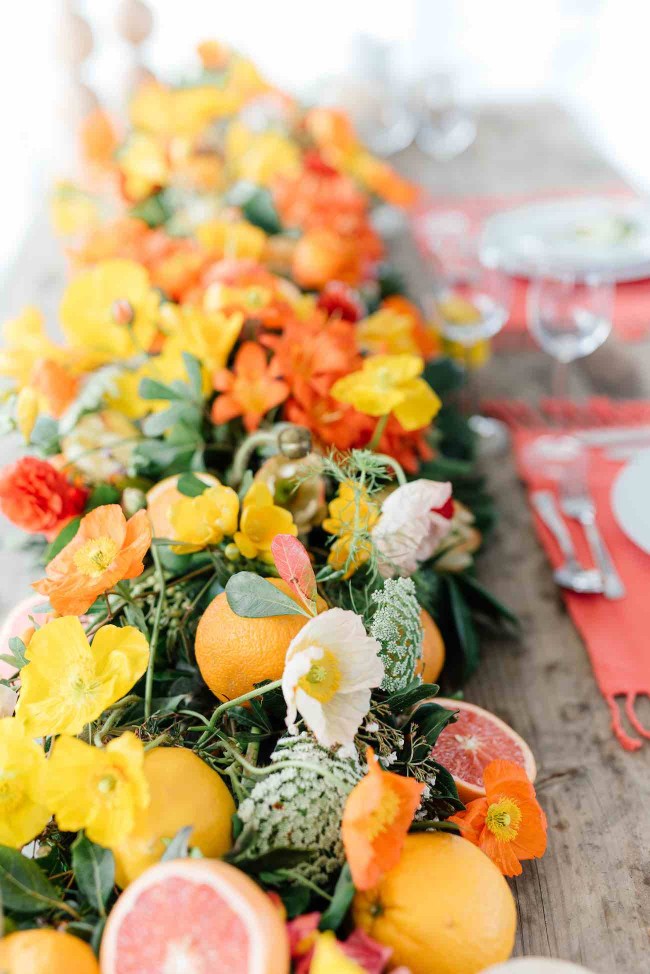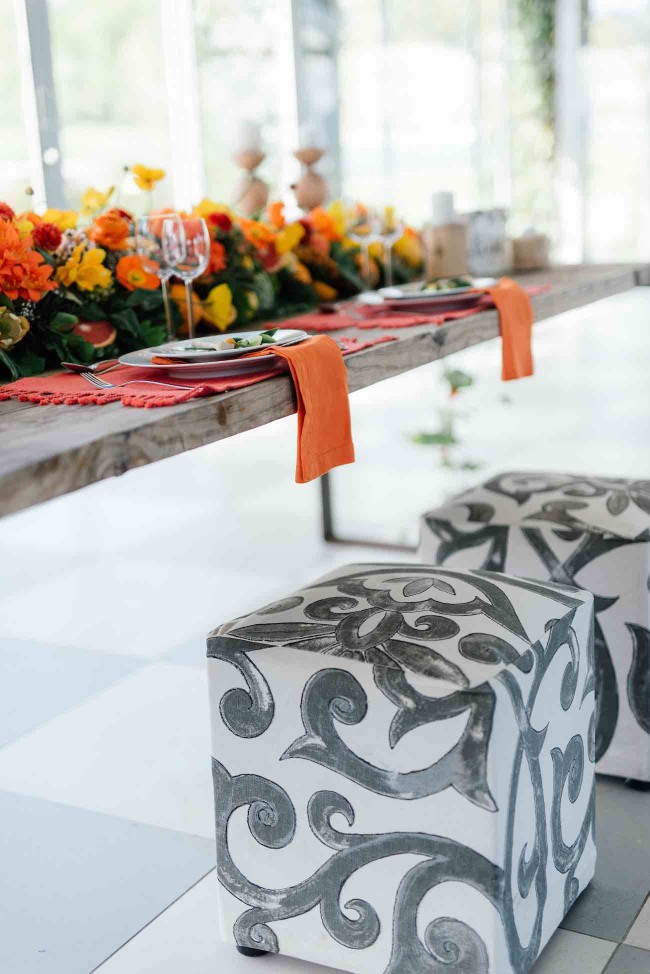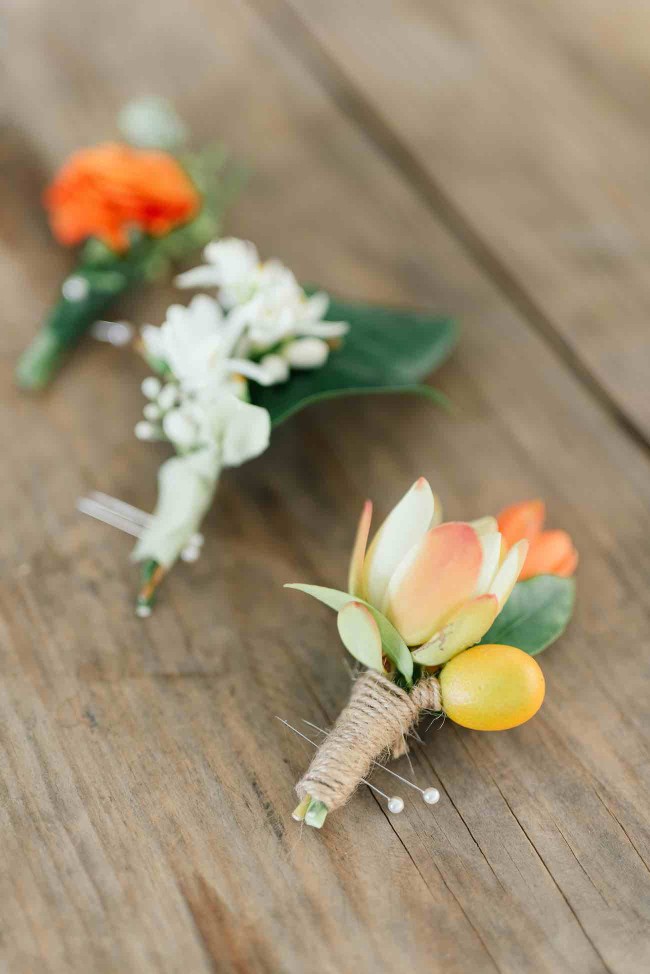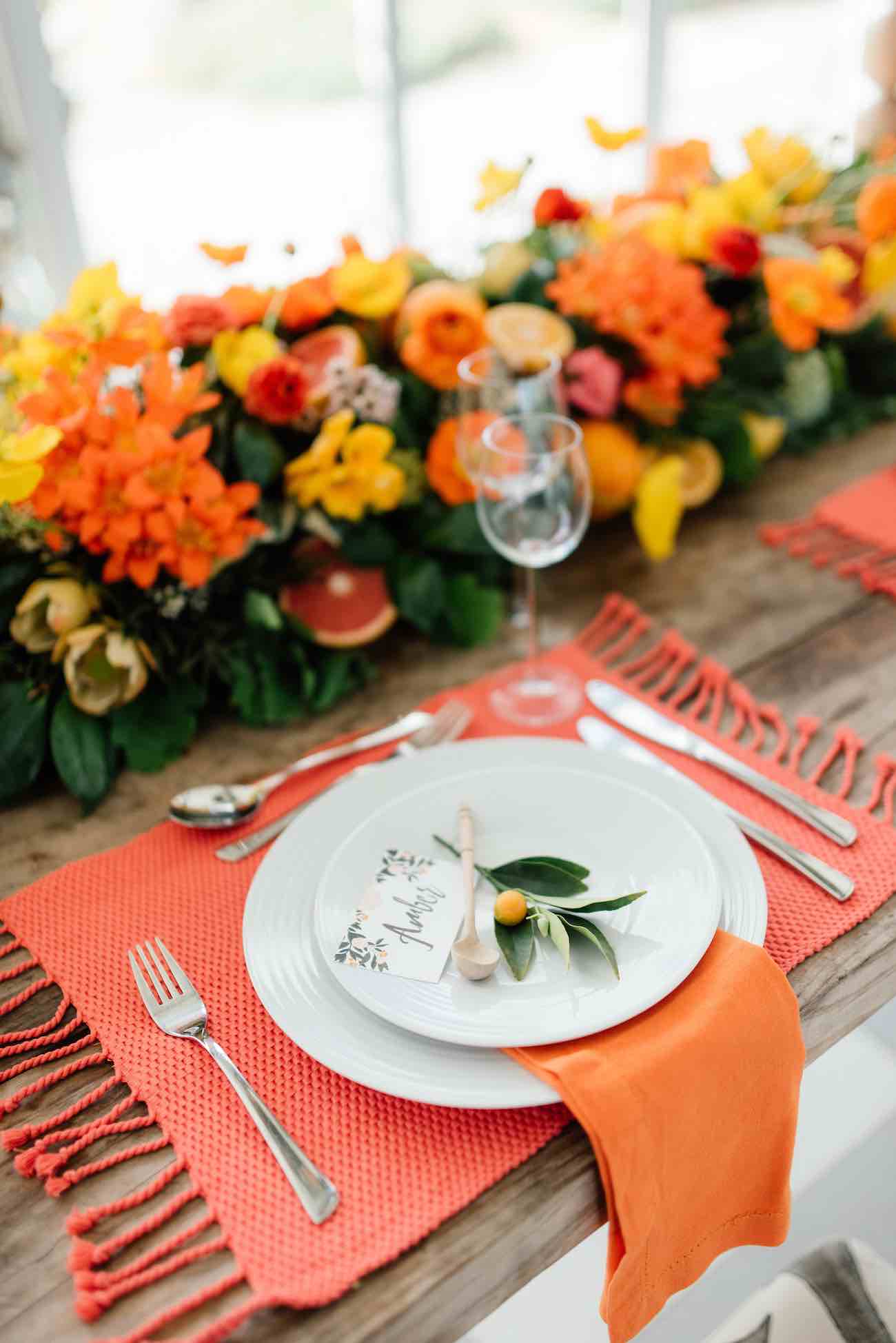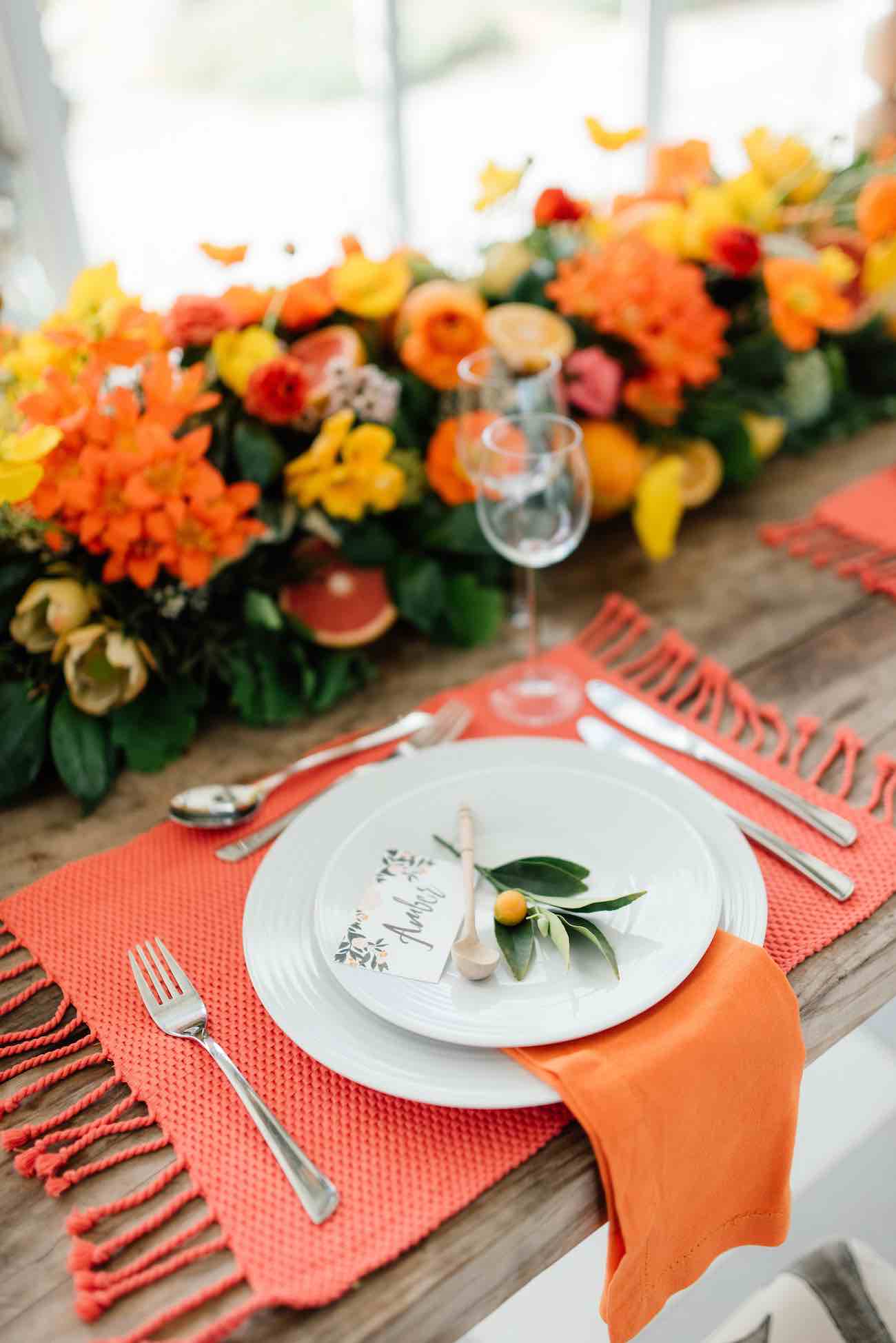 Talented Wedding Suppliers: