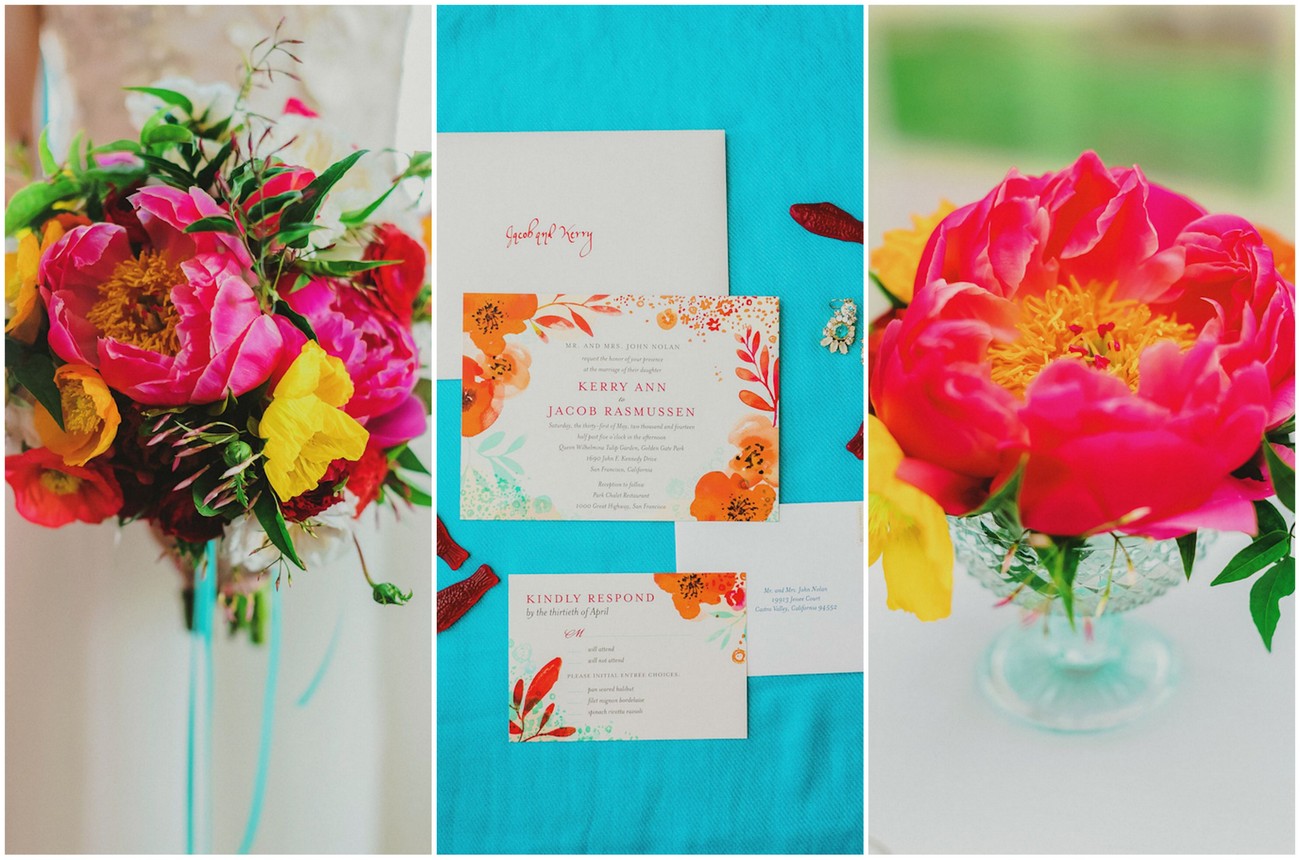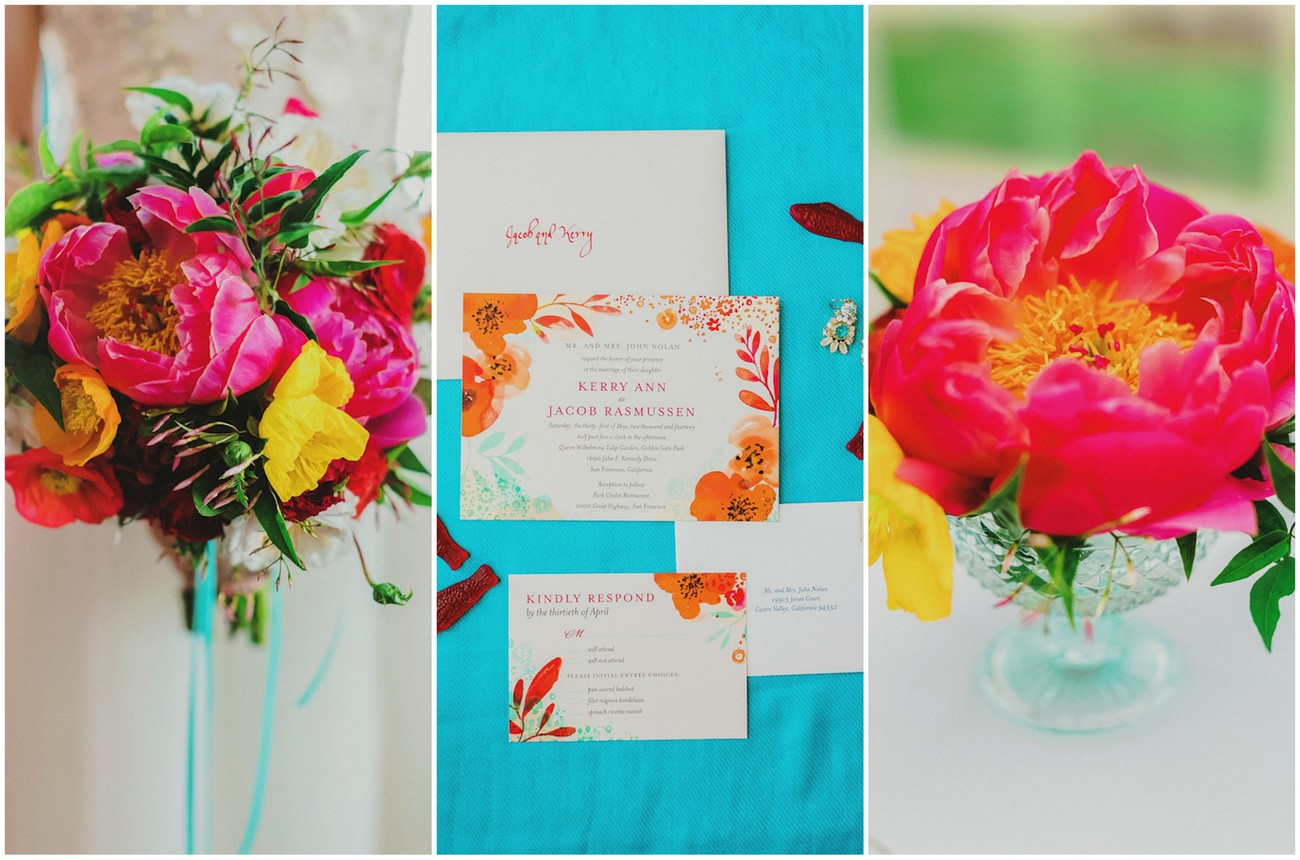 Kerry and Jacob's bright and colorful Golden Gate wedding was filled with pops of vibrant corals, turquoise and bits of poppy red. Kerry fell in love with the Queen Wilhemena Tulip Gardens in San Francisco and based her wedding theme on the dreamy outdoor garden venue. The bright colors and lush foliage inspired her to fill the day with flowers.
"Our wedding was like a colorful garden fairy tale. Working with Eventful Days and Michael Daigian Design, we wanted to bring together garden romance with fun, bright colors to match the festive day," shares Kerry.
The reception took place at Park Chalet Garden Restaurant, which was conveniently located almost right across the street from the tulip garden where the ceremony took place. It had a bar featuring their own micro brews on tap, delicious food and a very cool garden-conservatory vibe. "Our primary goal was that everyone had a great time in a beautiful space. Outside we created a s'more station around the cozy firepit."
The space was decorated with gorgeous florals from floor to ceiling: "Michael Daigian Design went above and beyond with their floral design. The flowers were gorgeous and they worked within a narrow time frame to both set up and take down their designs. Their designs brought the wedding and space together so cohesively."
Kerry absolutely loves peonies, and wanted to incorporate them into the arrangements. "It was amazing to see the most breathtaking coral peonies featured prominently throughout the space when we arrived at the reception. The corals, reds, pinks and oranges of the floral table arrangements looked amazing against the turquoise of the table runners. Overhead were two large hanging floral sculptures making the room feel lush, vibrant and elegant. Lanterns to match the ones hanging in the restaurant were placed on the tables and on the grand fireplace, completing the cheerful garden space."
There was a lot of help from family and friends in planning the big day, which helped to make it special for the couple. "Originally we wanted a simple destination wedding, but soon realized a wedding wasn't just for us—it was about bringing our families together. Having a celebration closer to home allowed the people who care about us the most to be there. Planning a wedding in San Francisco from Oregon while finishing grad school was a challenge, and we relied a lot on family for scouting sites and selecting our awesome vendors. My mom found our wedding cake baker and day-of planner, Jake's parent's pastor officiated, and the stunning wooden arch we were married under was hand built by my dad."
These brightly cheerful photographs, captured by  Milou + Olin Photography are no doubt going to leave you smiling!
Bright + Colorful Golden Gate Garden Wedding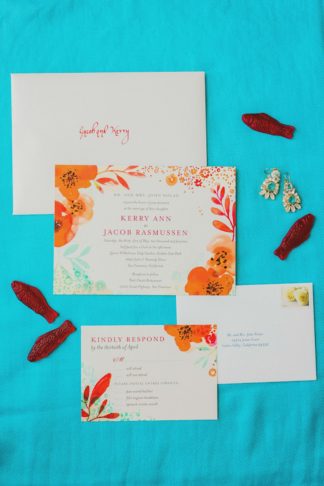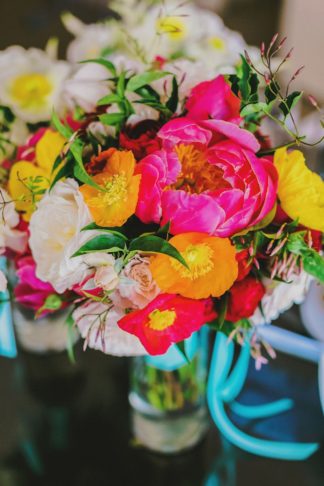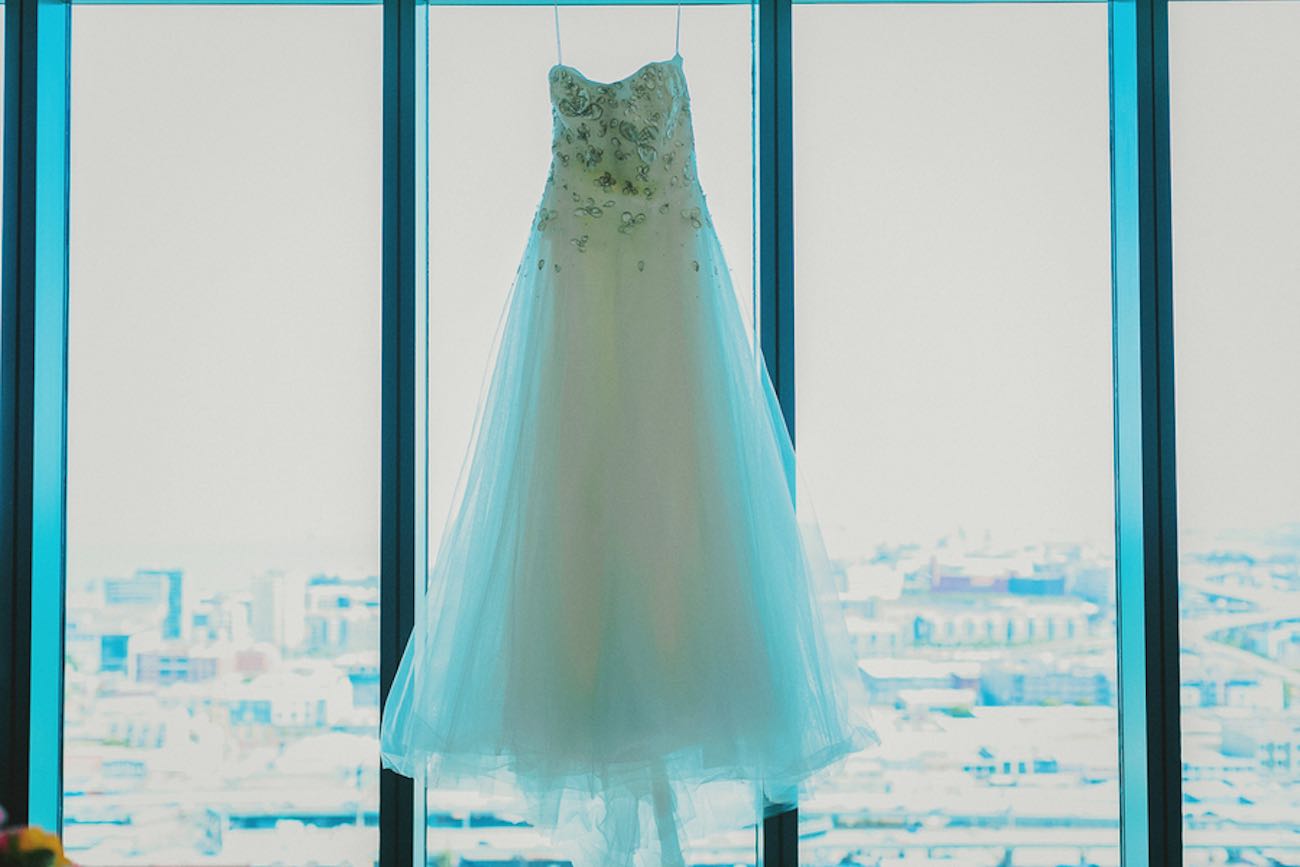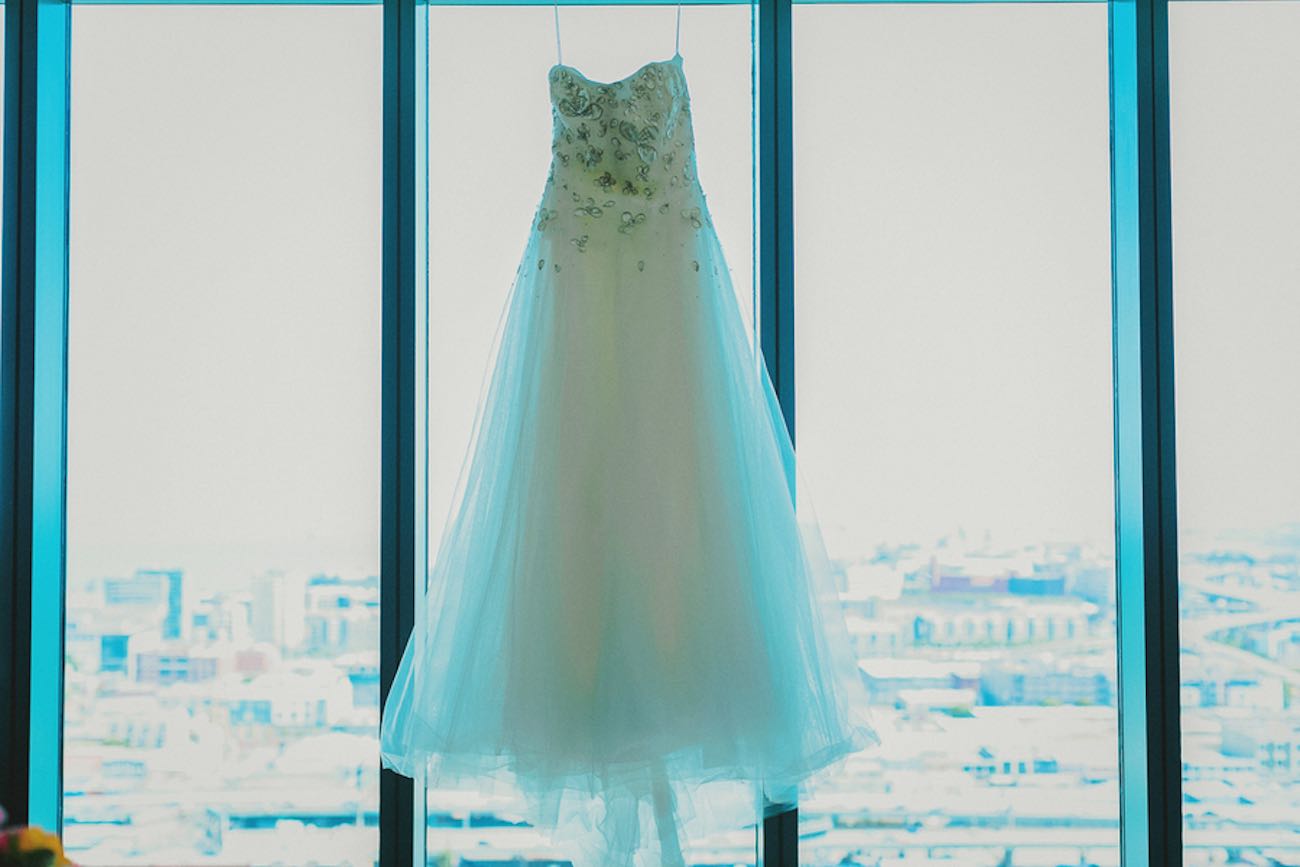 My dress was a Reem Acra tulle gown, the bodice embellished with big silk flower petals, gold embroidery and tiny shimmering sequins. I loved that it was both modern and romantic at the same time, which is just how I wanted the wedding to feel too. The softness of tulle felt at home with the whimsical Queen Wilhelmina Tulip Garden, the big petals were so fun and mirrored the vibrant floral theme. I love sparkles, shimmer and glitter anywhere I can find it—so of course accessories were all as glistening as possible. The earrings and glitter shoes were by Kate Spade, and the headband was by BHLDN.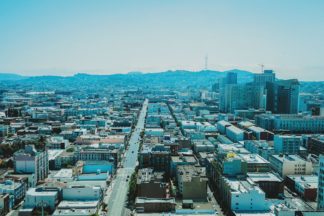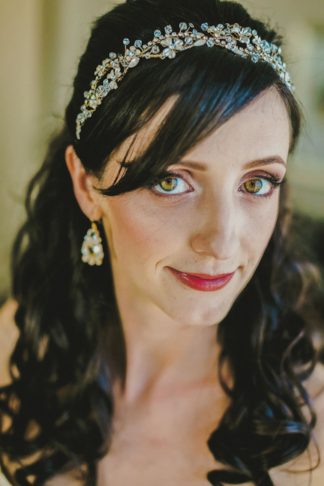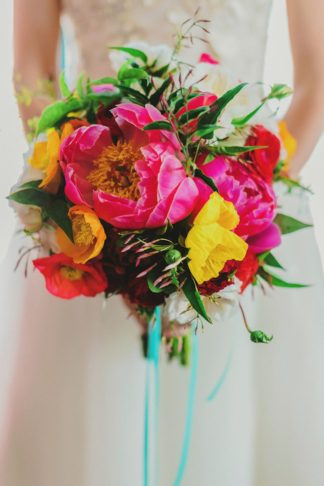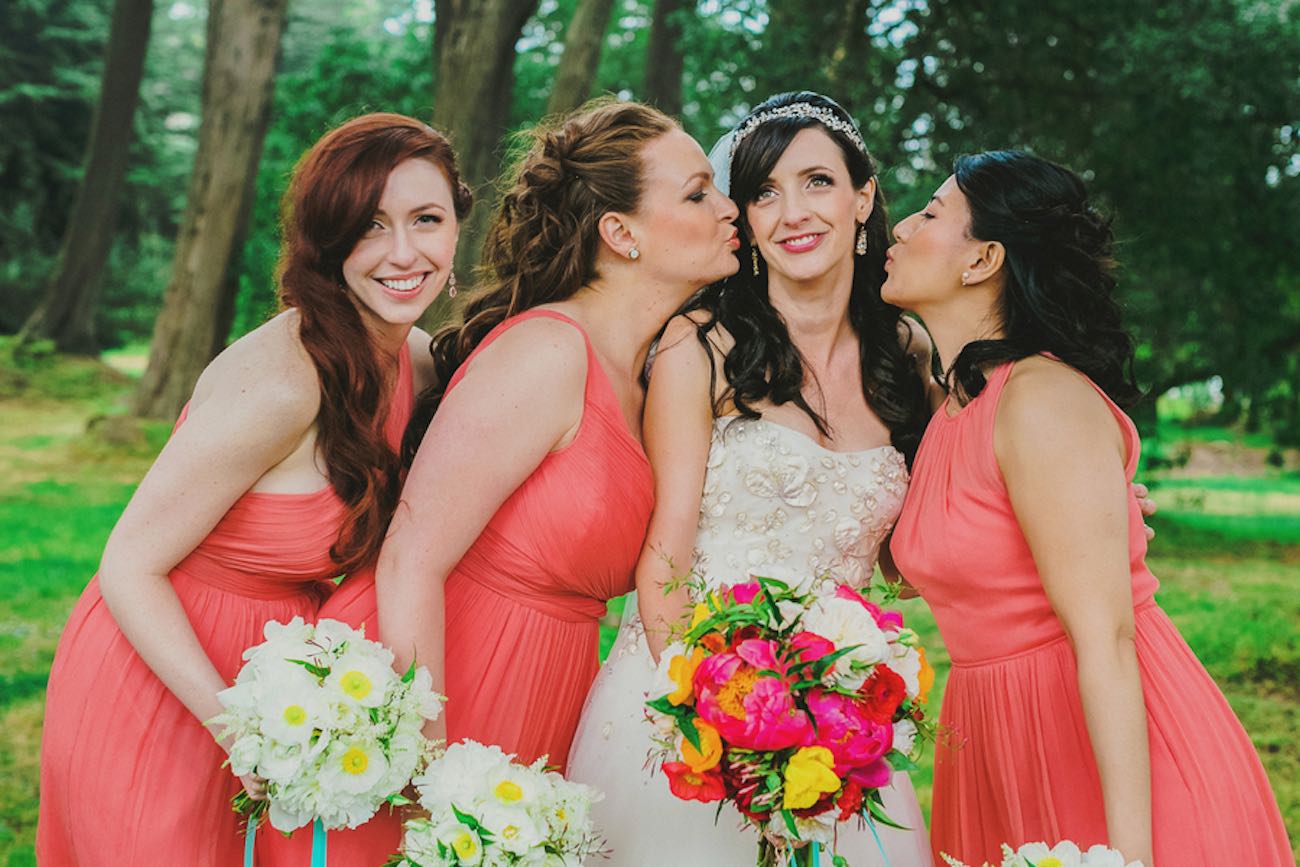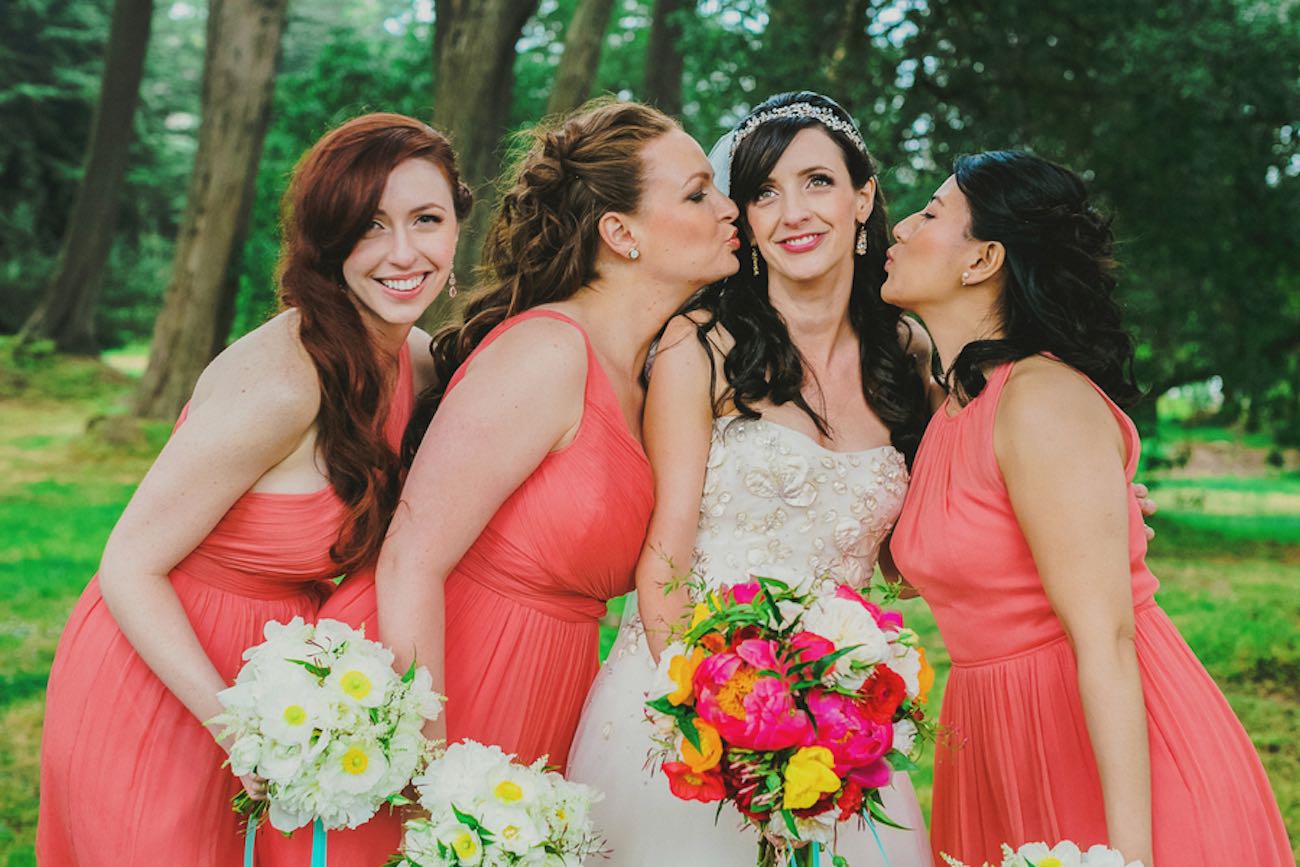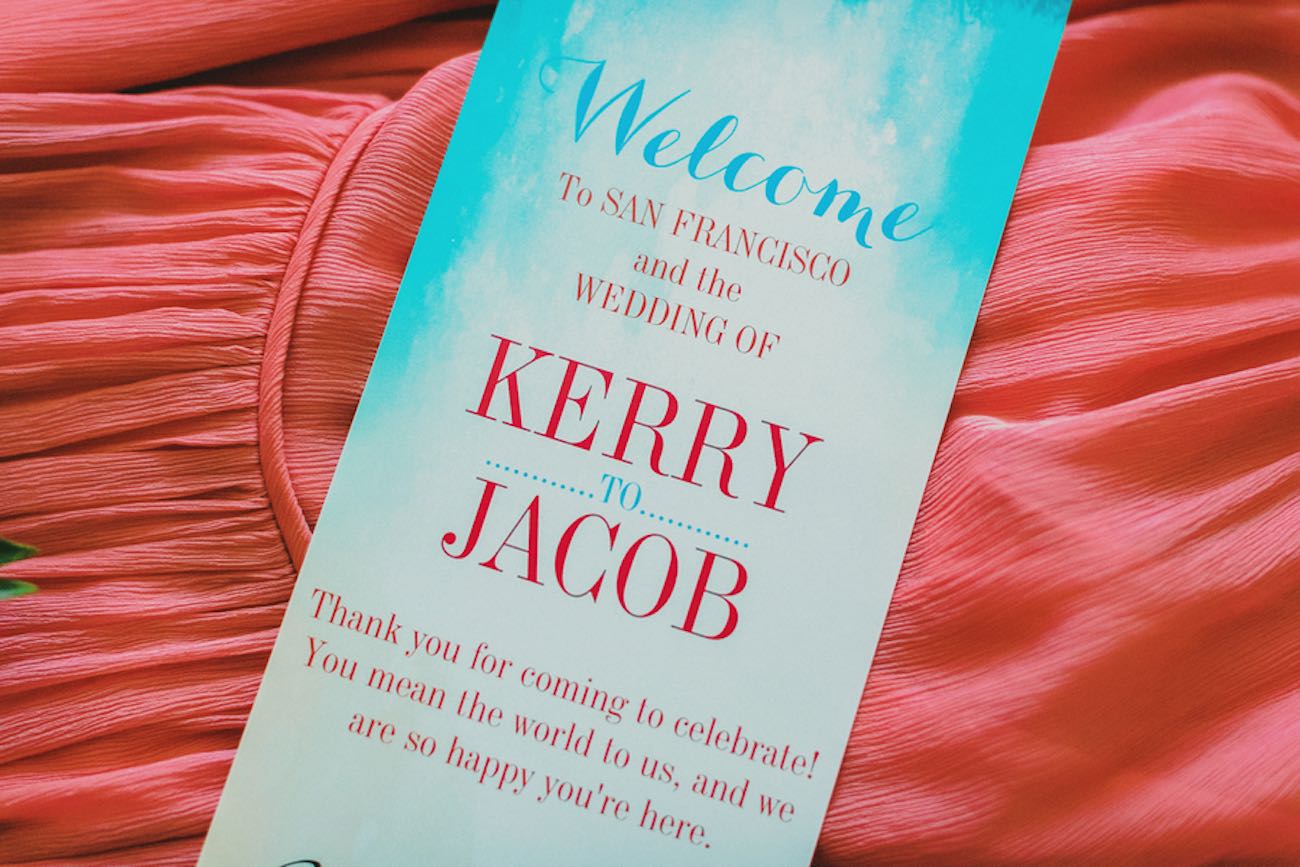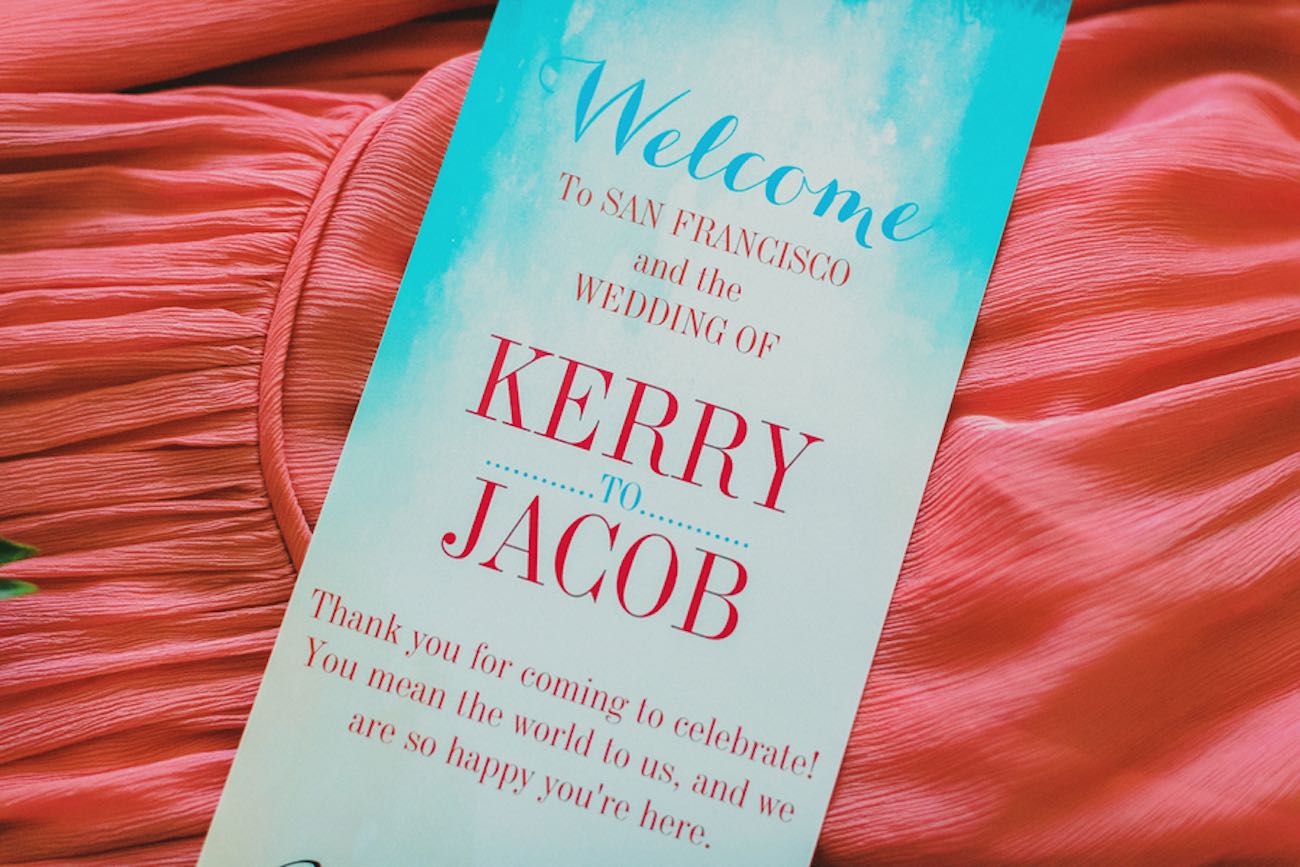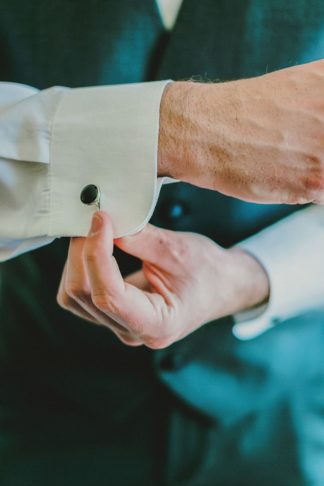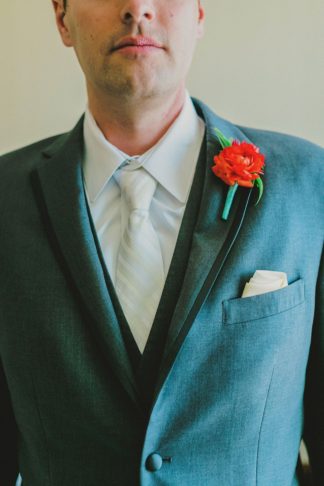 The groom wore a grey tuxedo, he definitely wanted something less formal than a black tux to compliment the more casual feel of the wedding. He looked so handsome!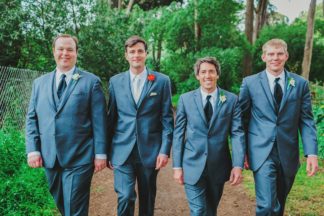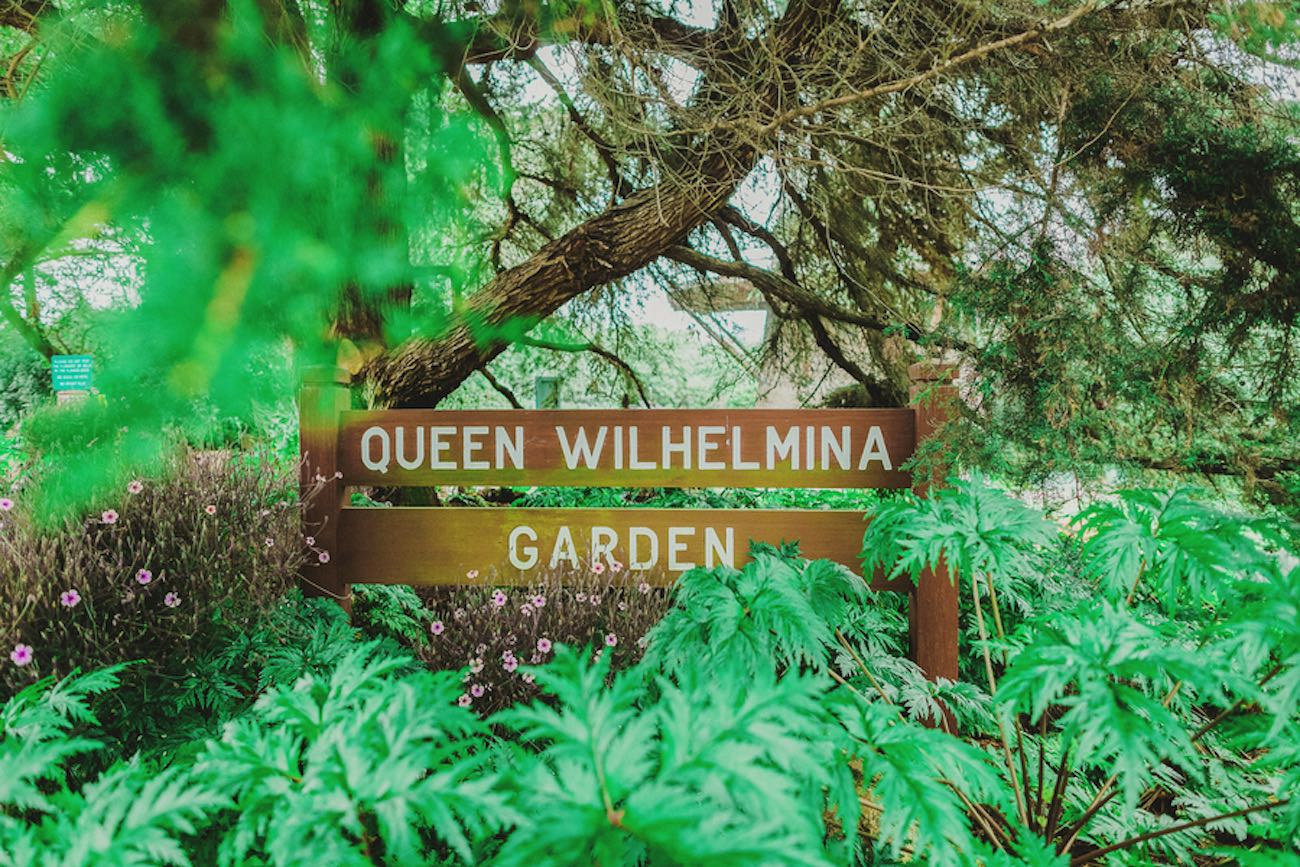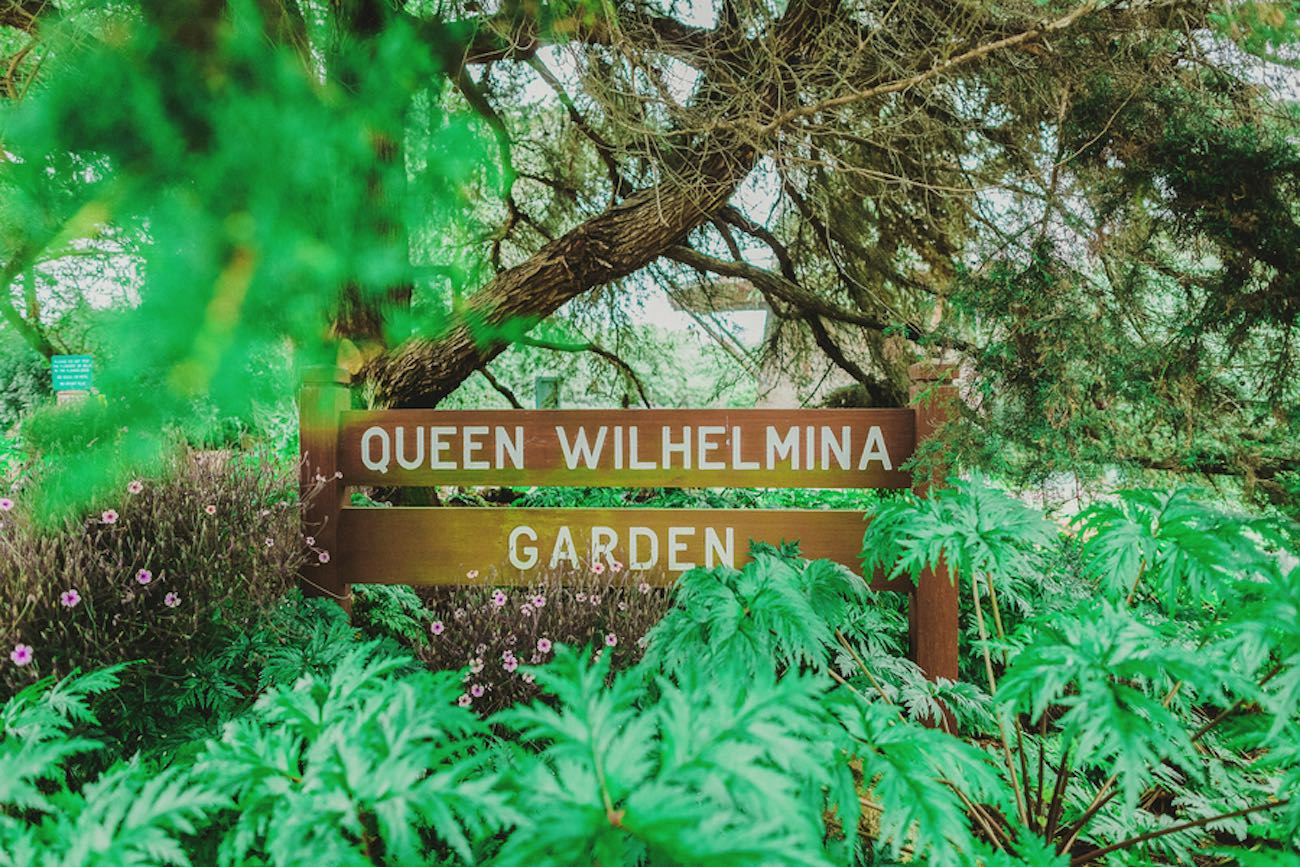 The ceremony took place in Queen Wilhelmina Tulip Garden,with it's fairytale dutch windmill, manicured hedges and windswept costal trees called for a cream palette of hydrangeas, poppies, roses, jasmine and coastal eucalyptus. It is located in the western most part of San Francisco's Golden Gate Park, just a stone's throw from Ocean Beach. The place is truly magical and features a dutch windmill donated by the Queen to the city in 1902. Flowers were such a big part of the wedding.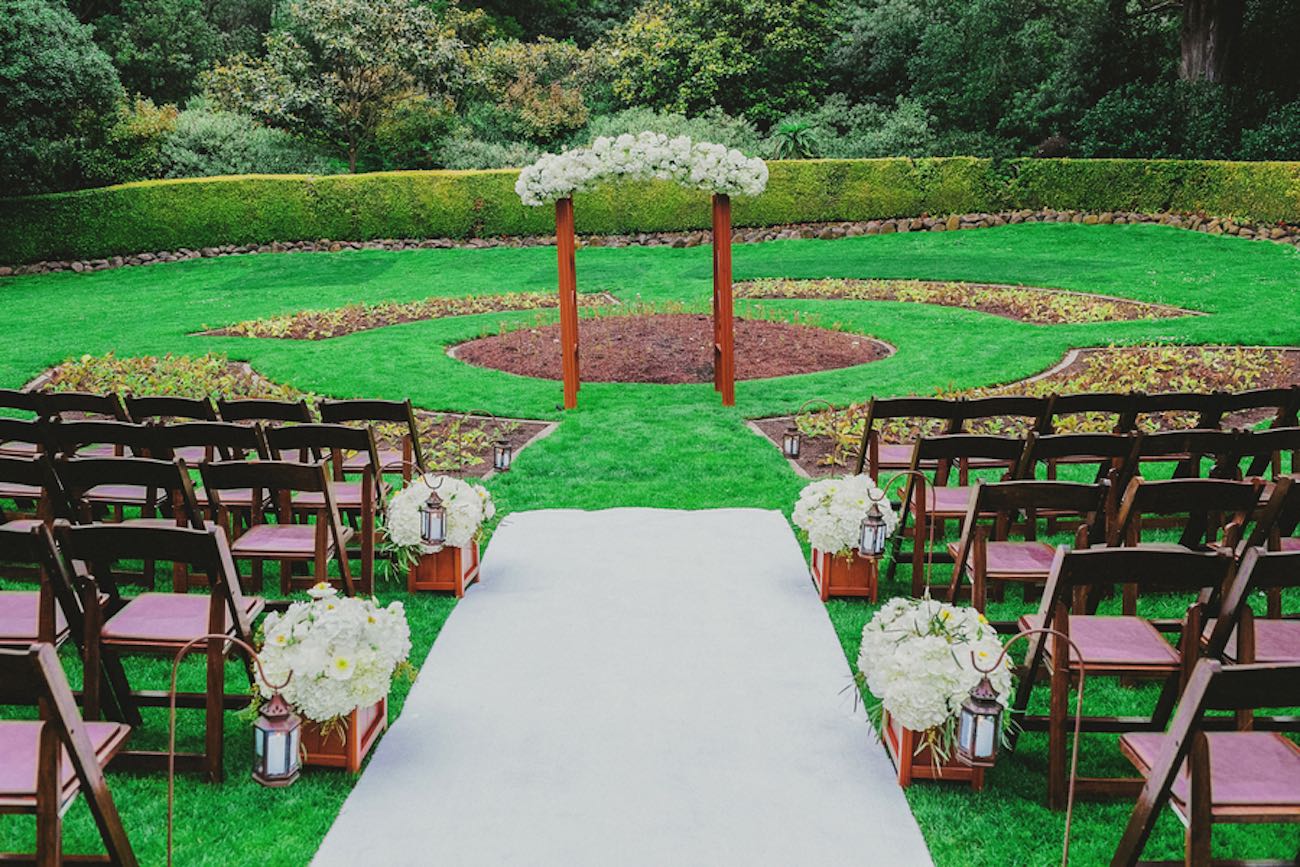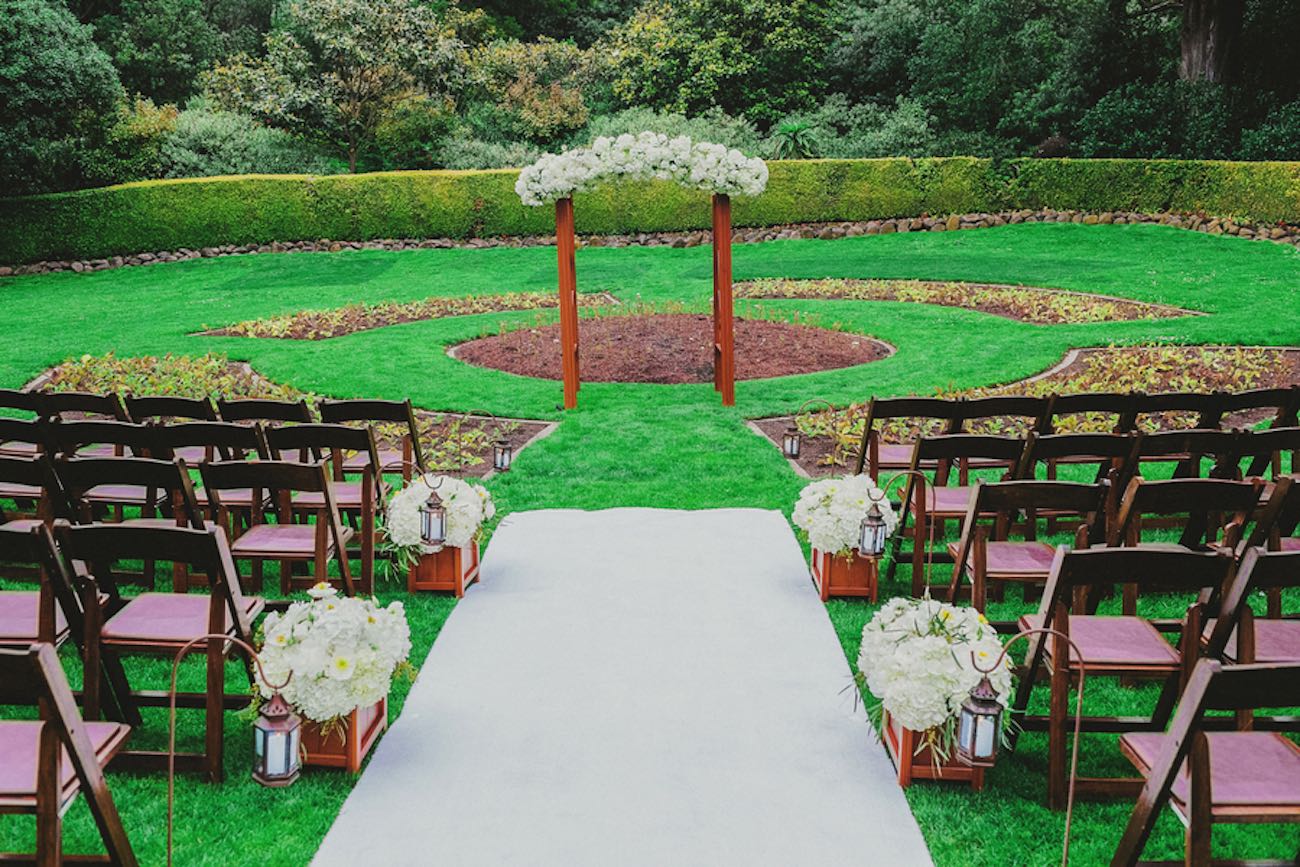 My dad built the arch we took our vows under, and the wooden flower boxes lining the aisle filled with romantic white blooms. We had a basket filled with pashmina's for guests, which ended up being a nice touch on a chilly San Francisco day. The ceremony music was performed by a local musician, Kerry Wing, who played songs using both a guitar and ukulele. My dad walked me down the aisle to "Somewhere over the Rainbow" played on the ukulele. I definitely got emotional walking down the aisle, and remember having to remind myself to walk slowly and carefully!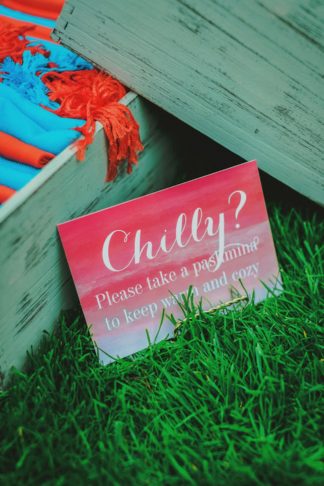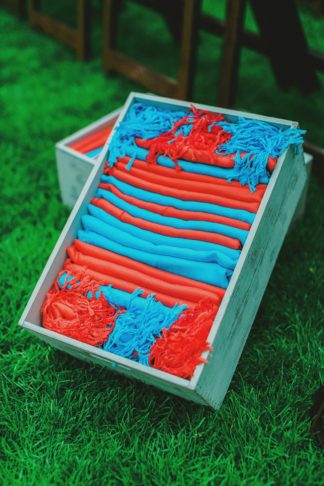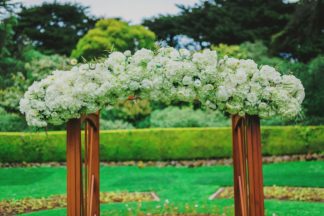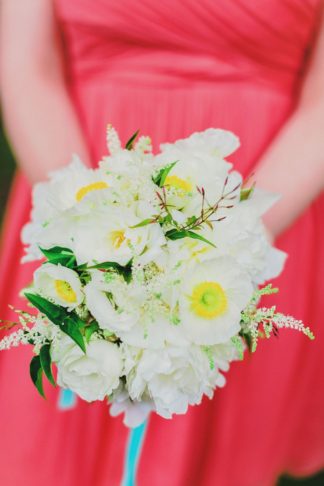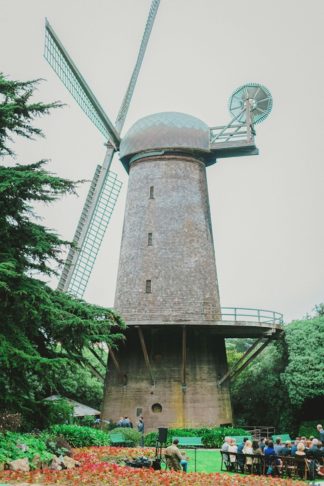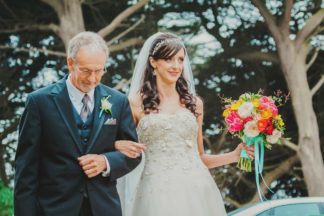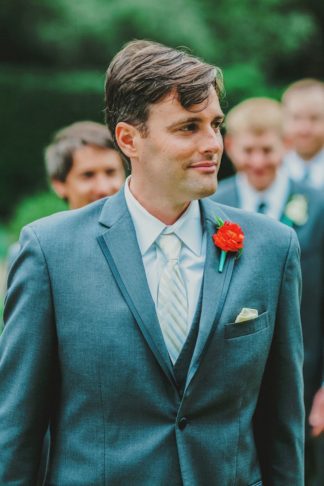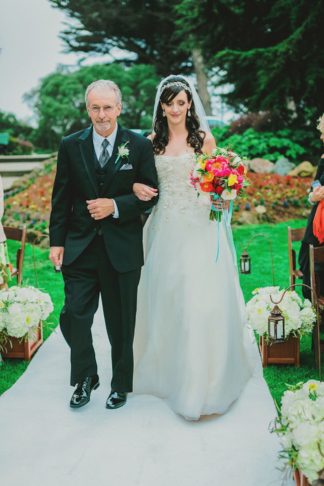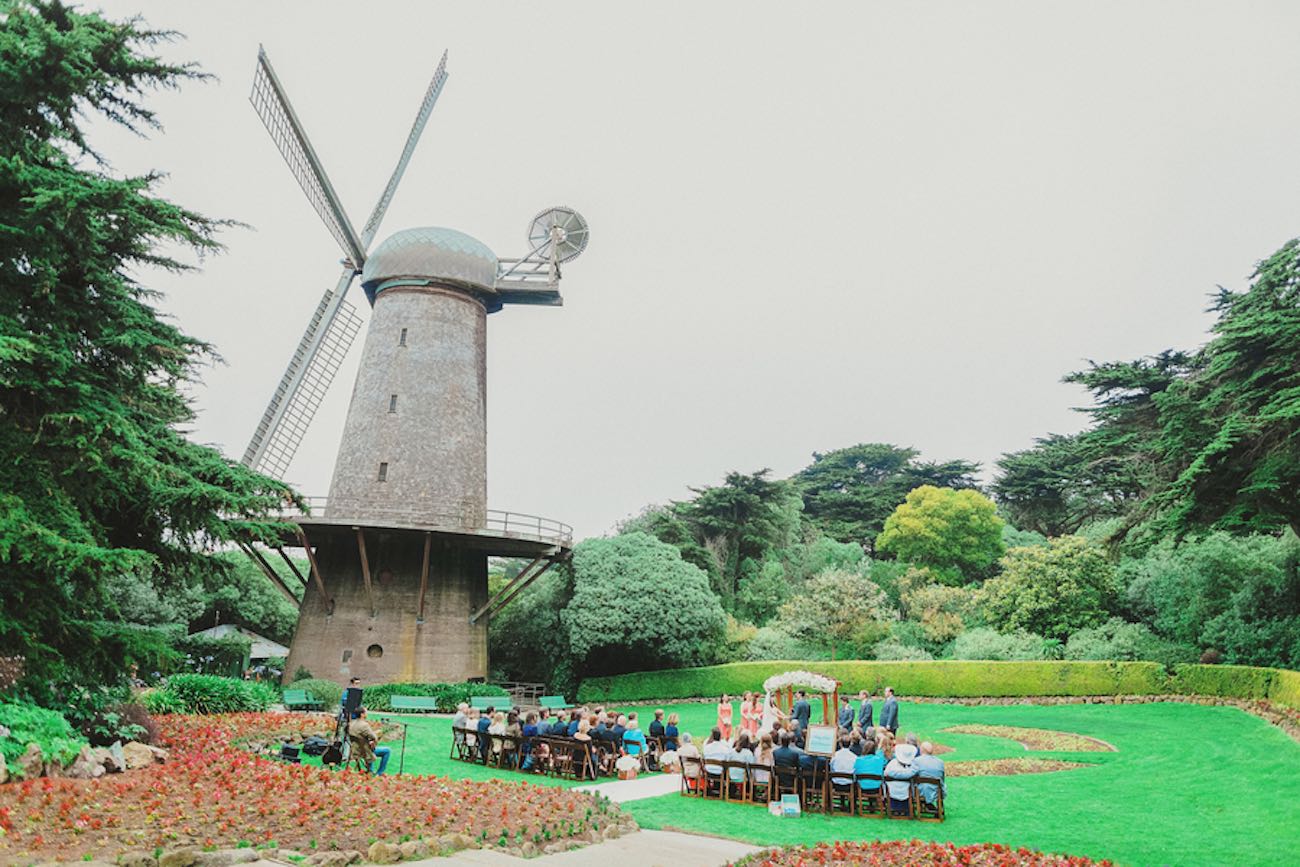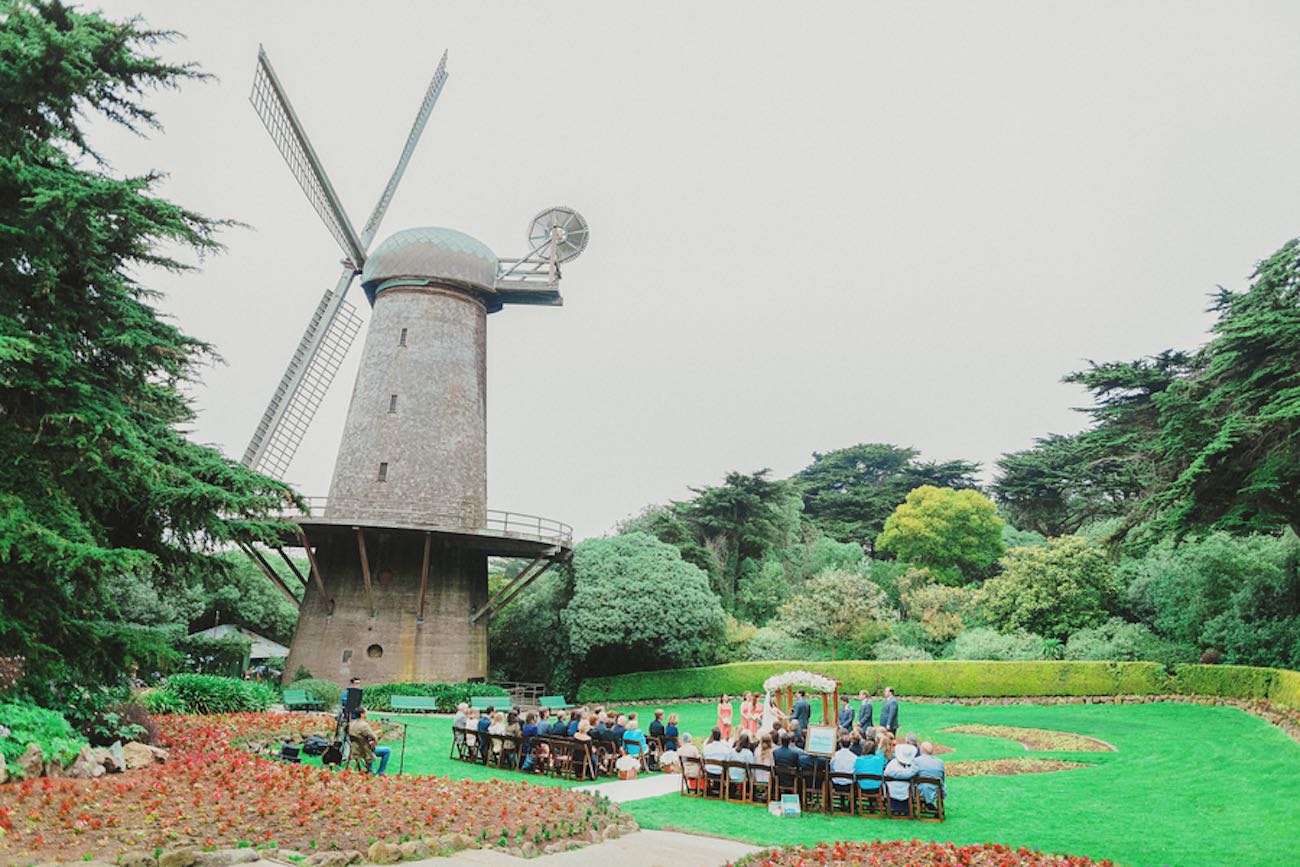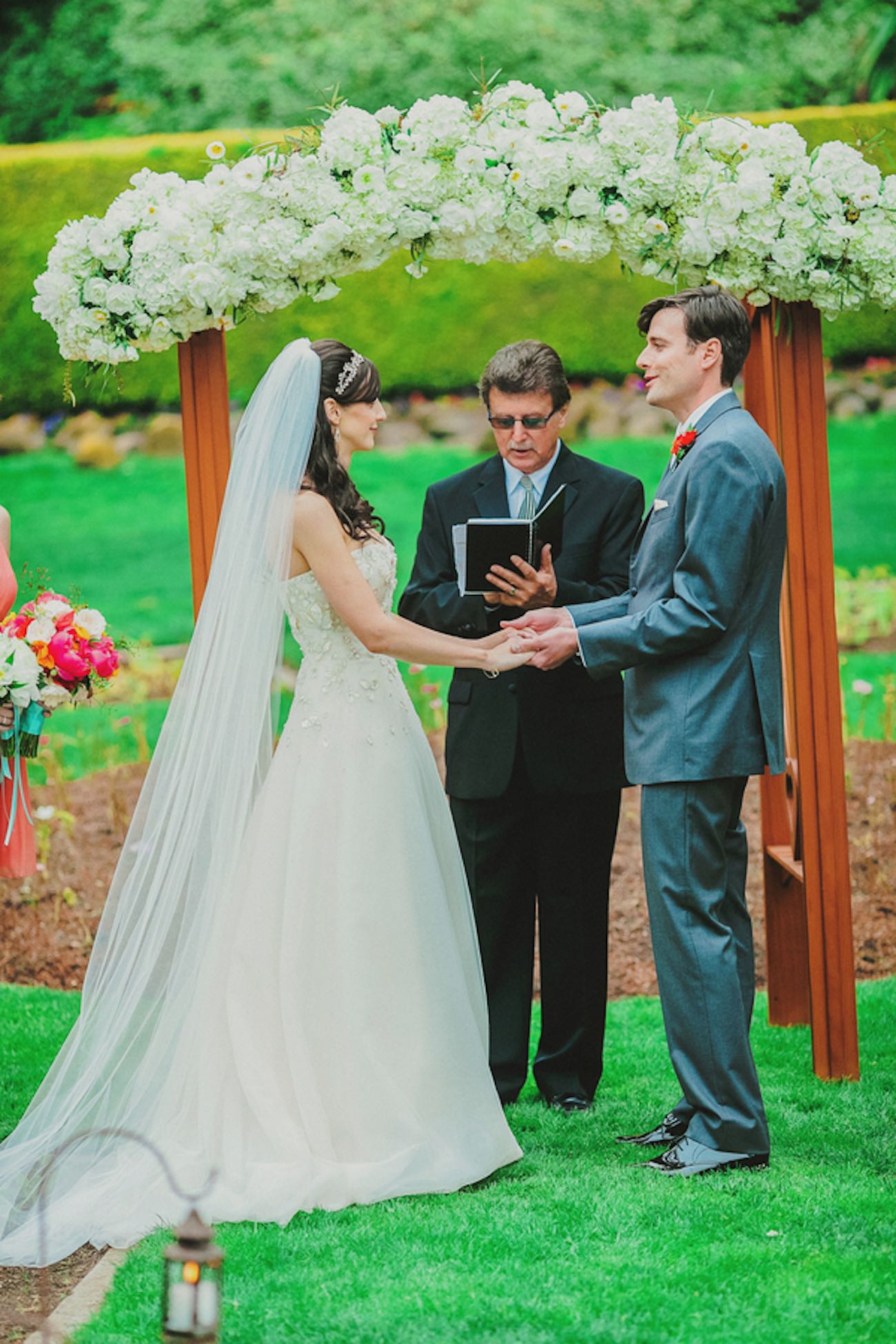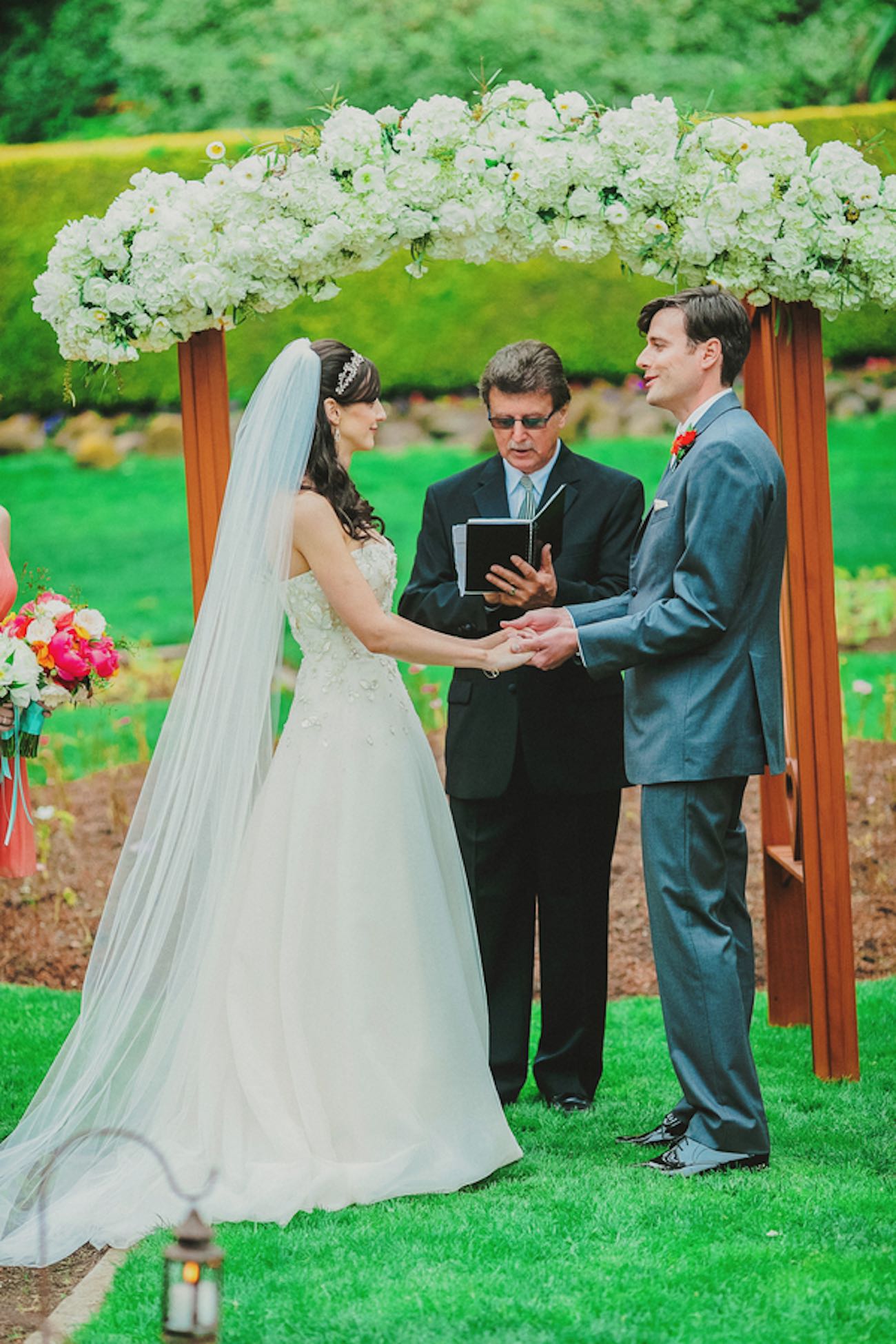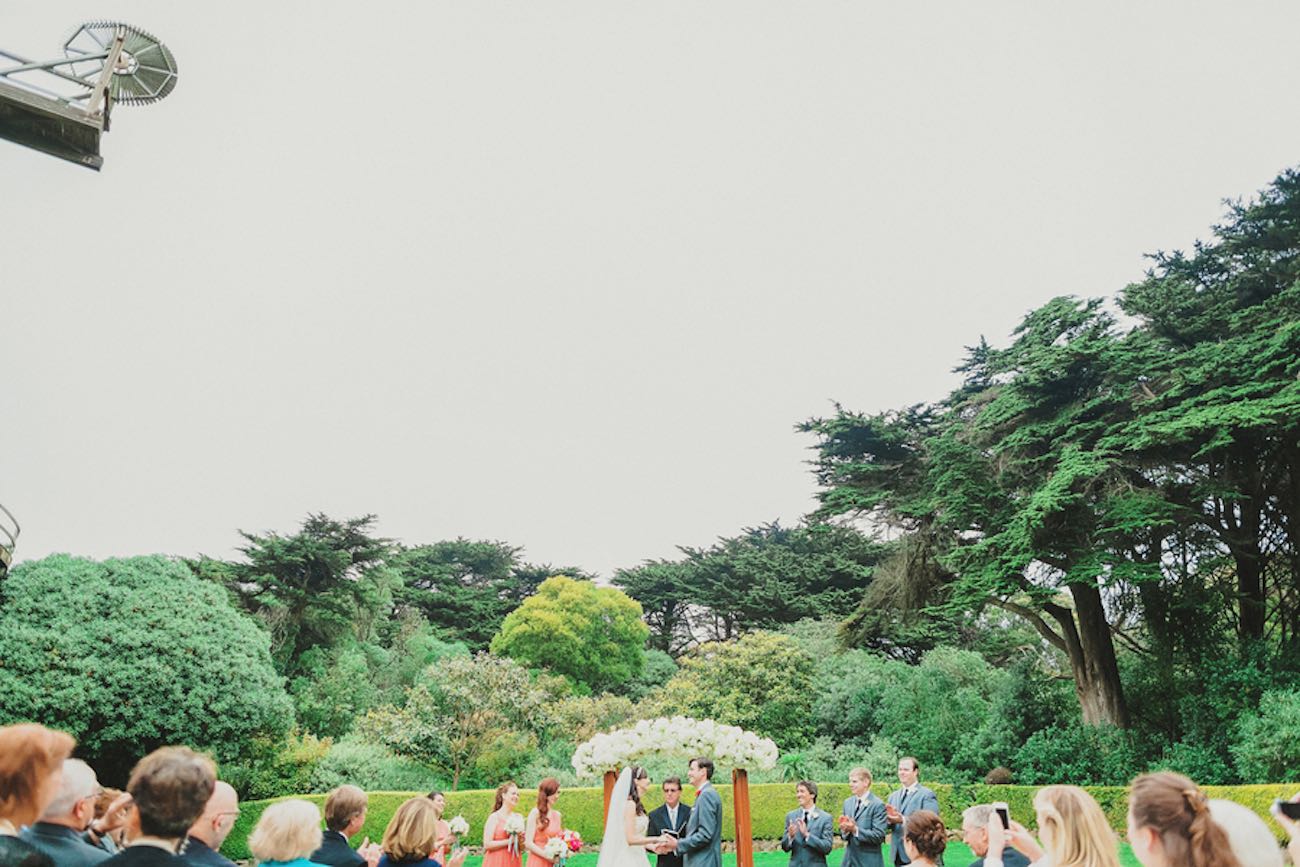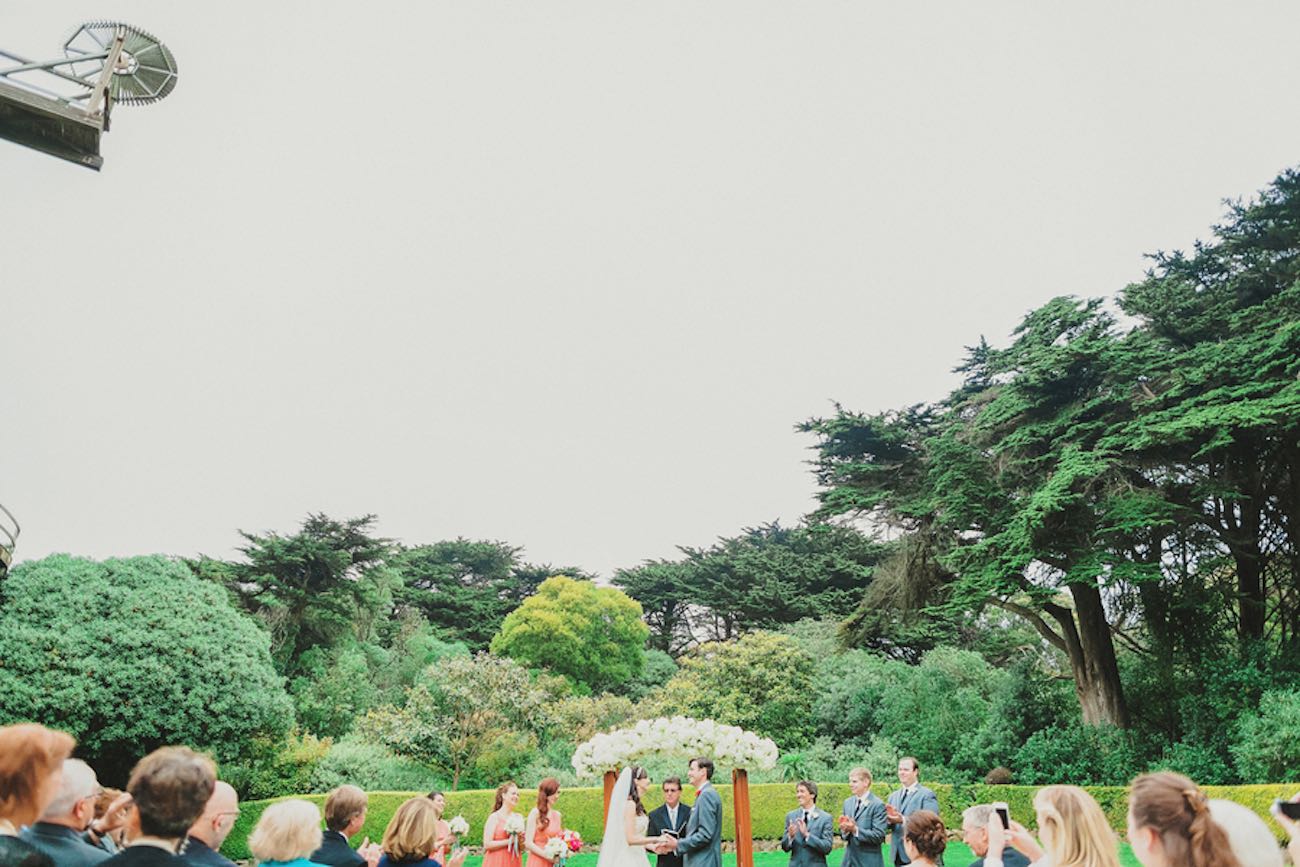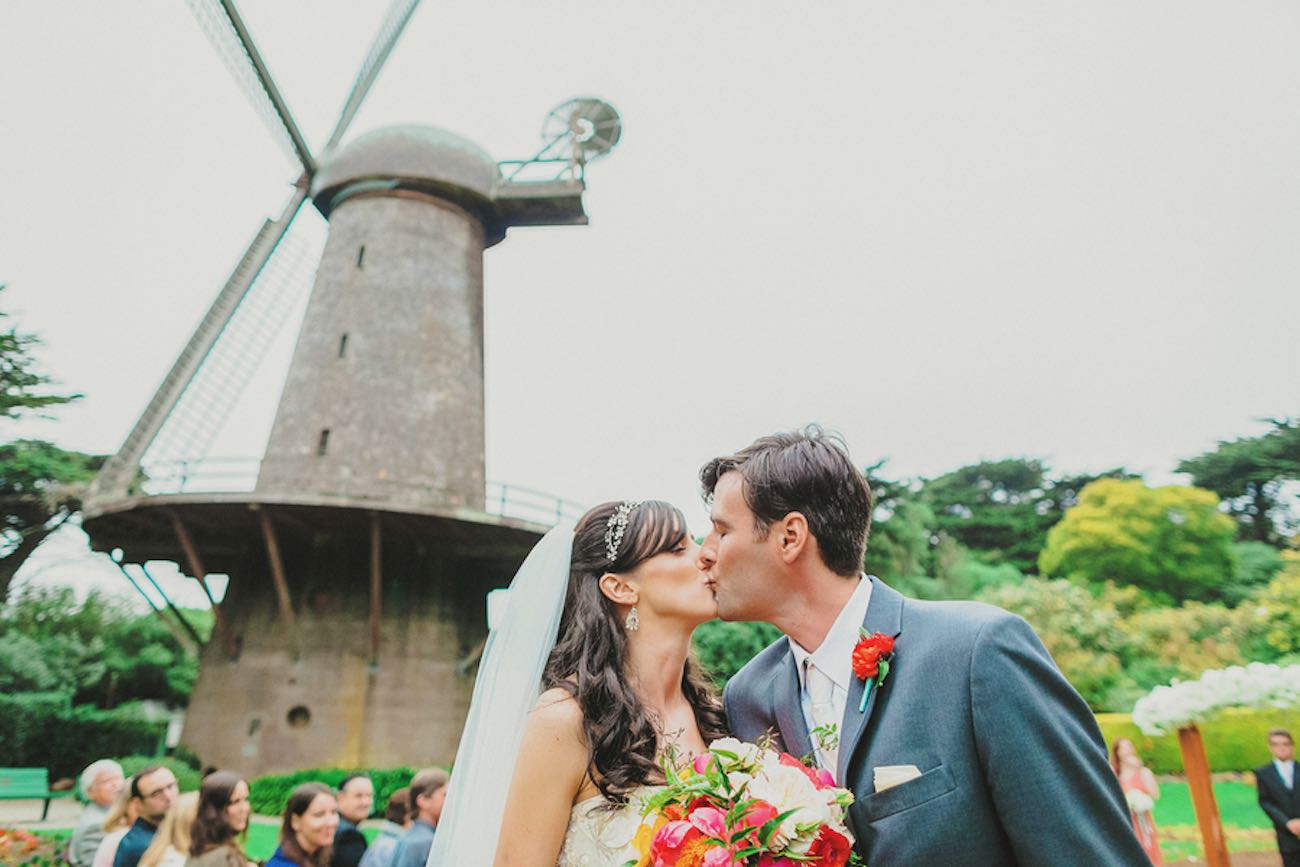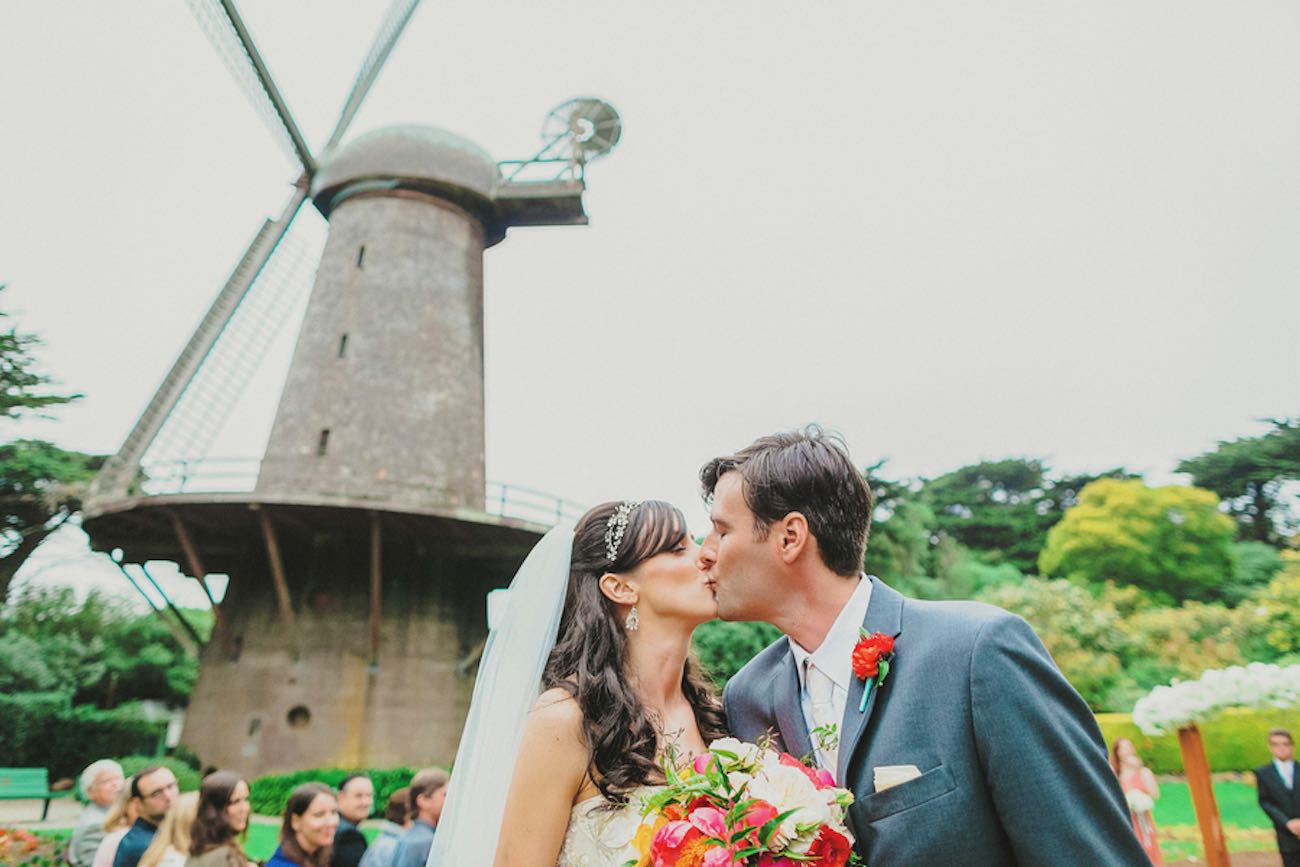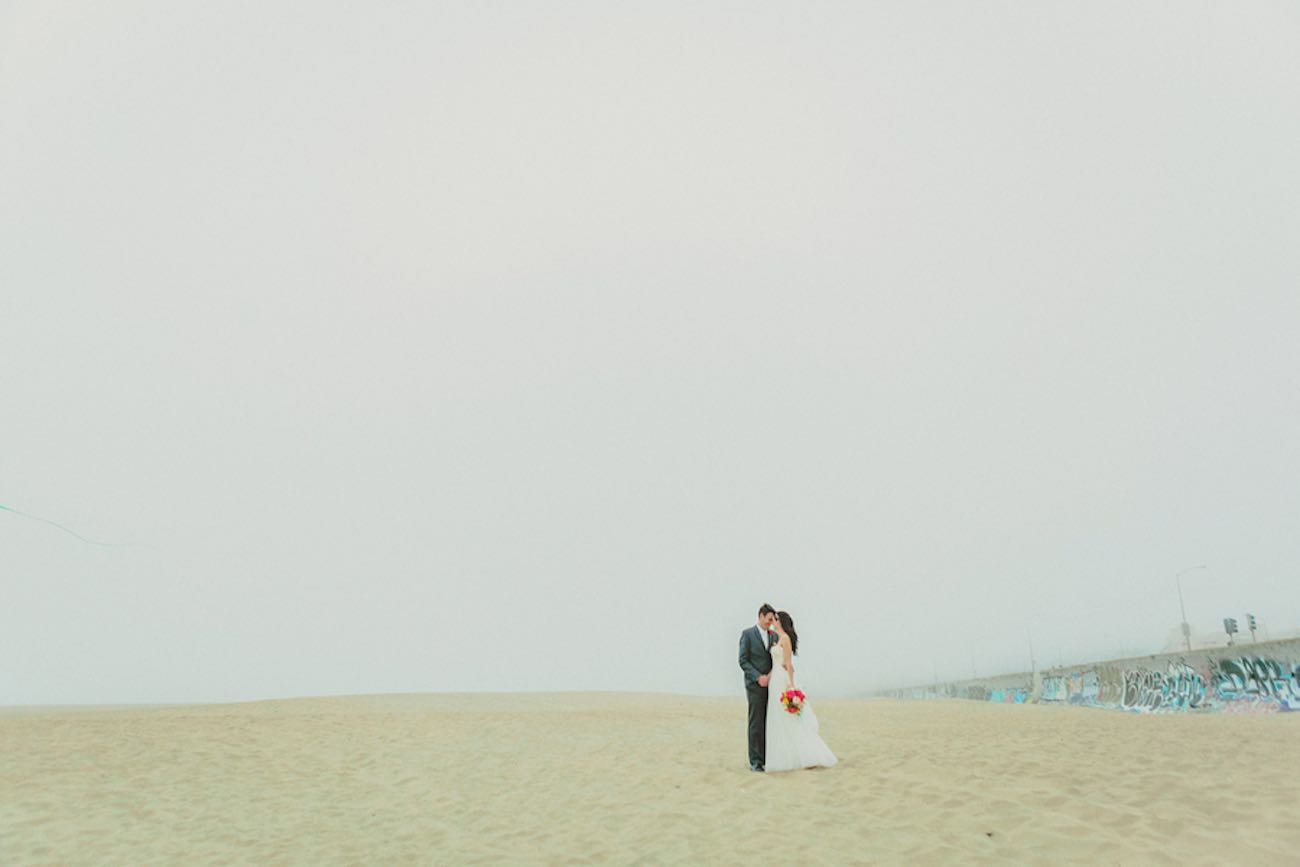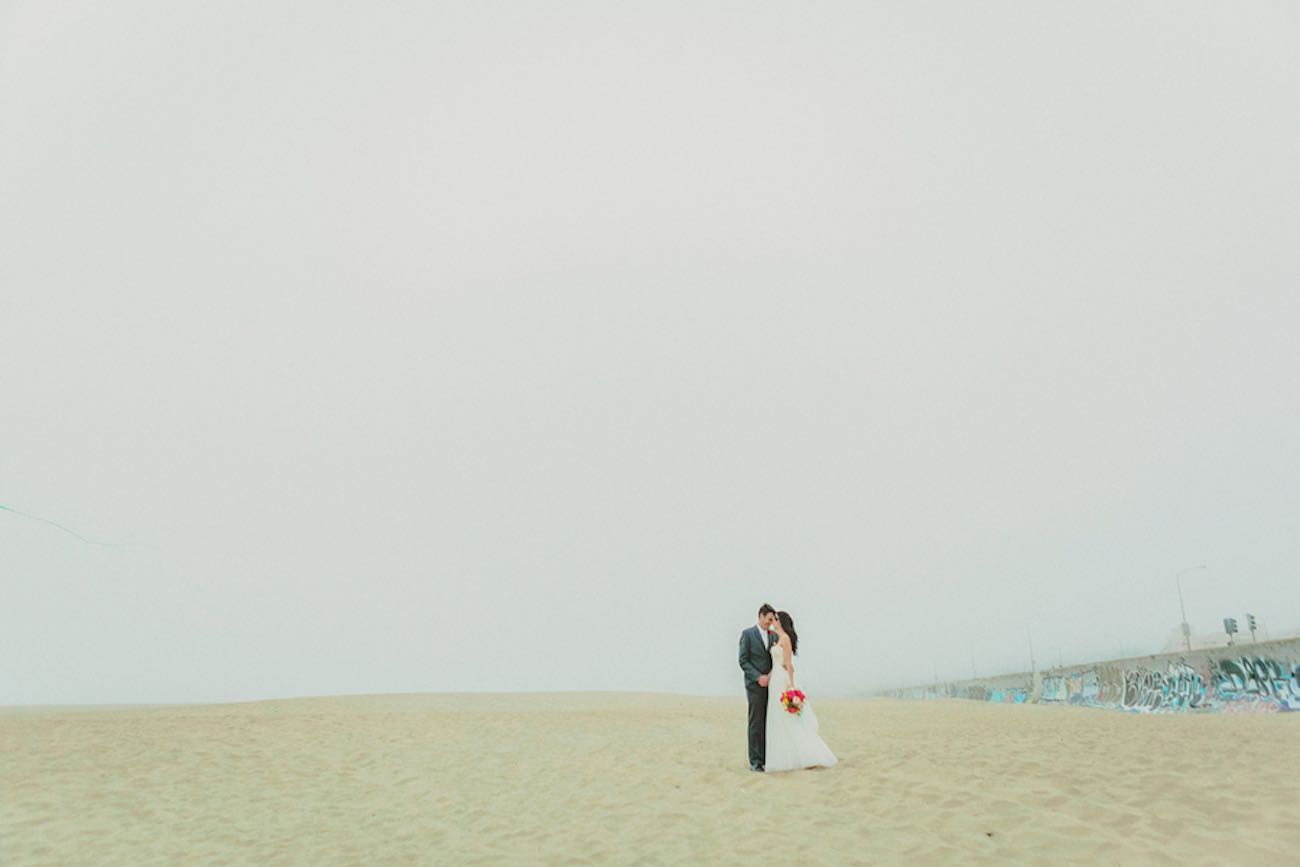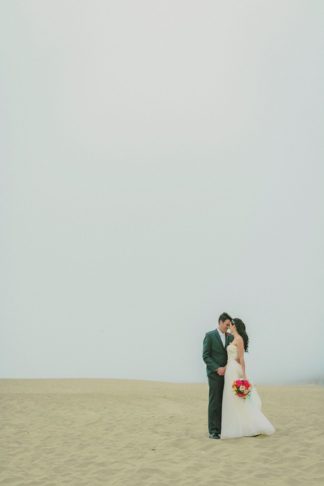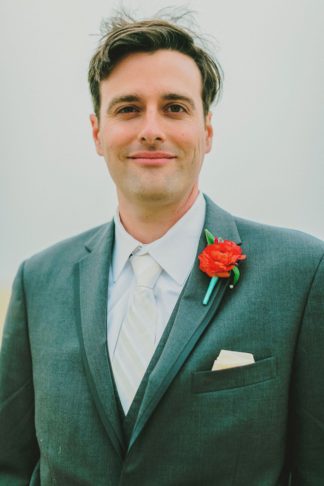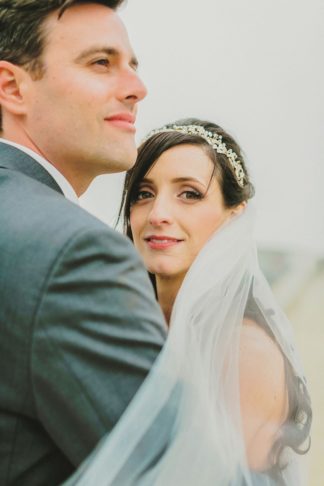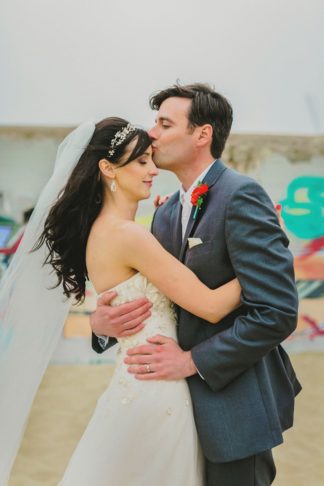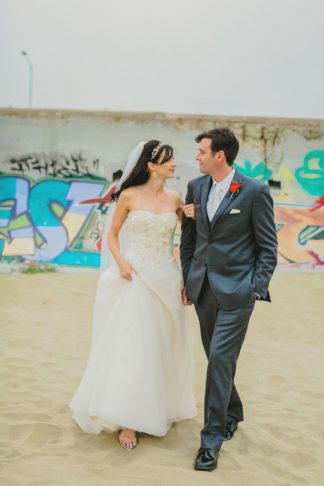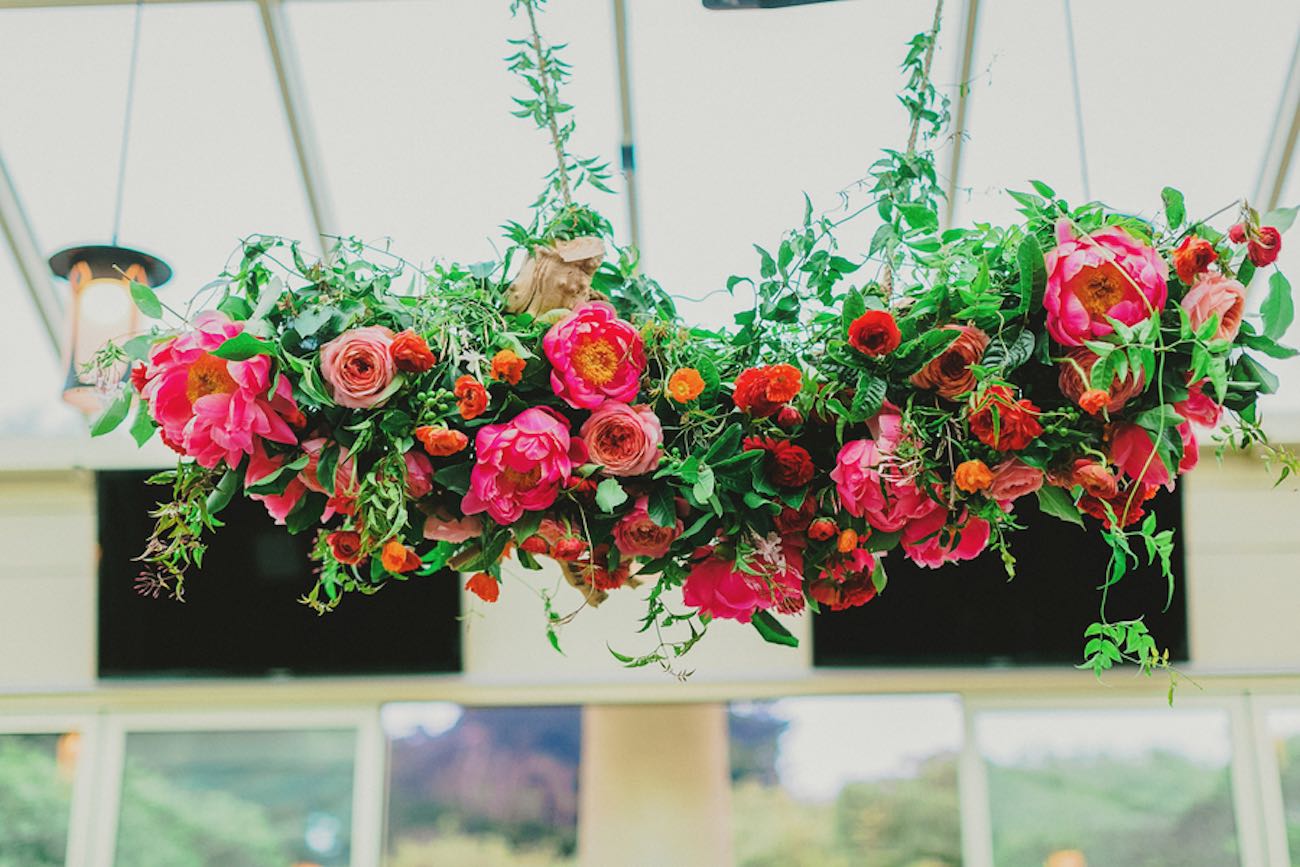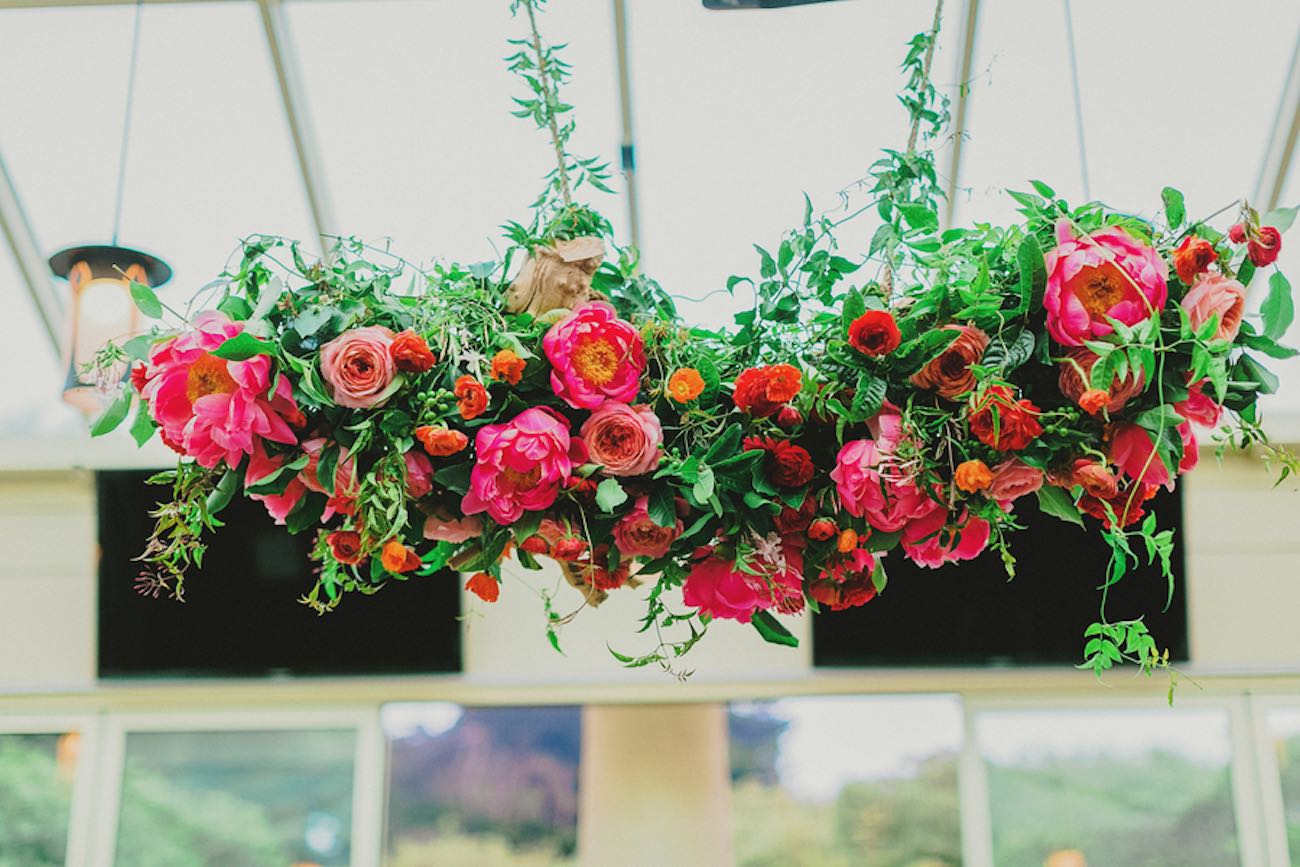 For the reception, the glass windows and roof of the Park Chalet restaurant felt like a botanical conservatory—perfect for showcasing bright garden colors of late spring.  The most dramatic of the arrangements, however, were the elaborate floral designs suspended on each side of the restaurant. Beautiful driftwood structures were covered in these lush flowers and greenery to set the mood for a summery garden celebration.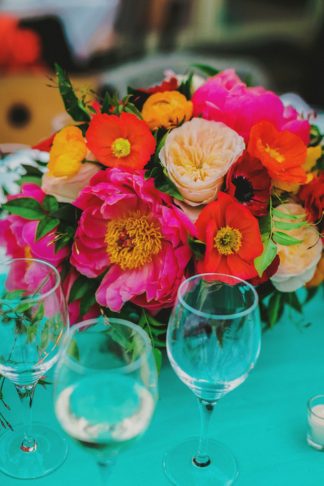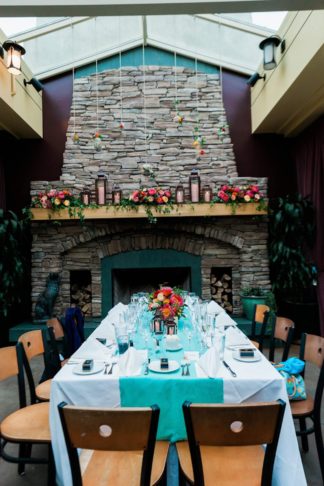 The center of the room was a great fireplace, whose mantle was decorated with a colorful floral swag punctuated with lanterns to match the ones on the tables and hanging in the restaurant.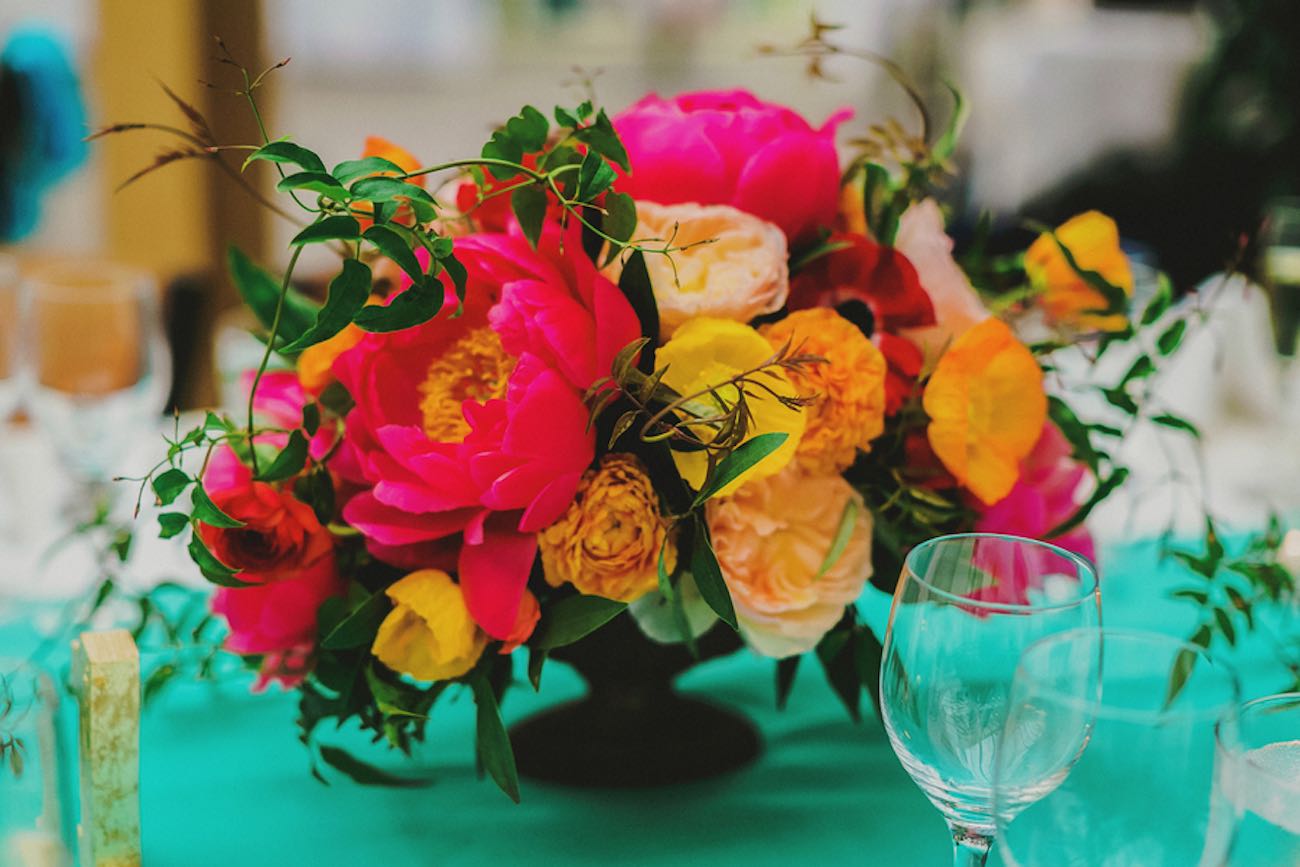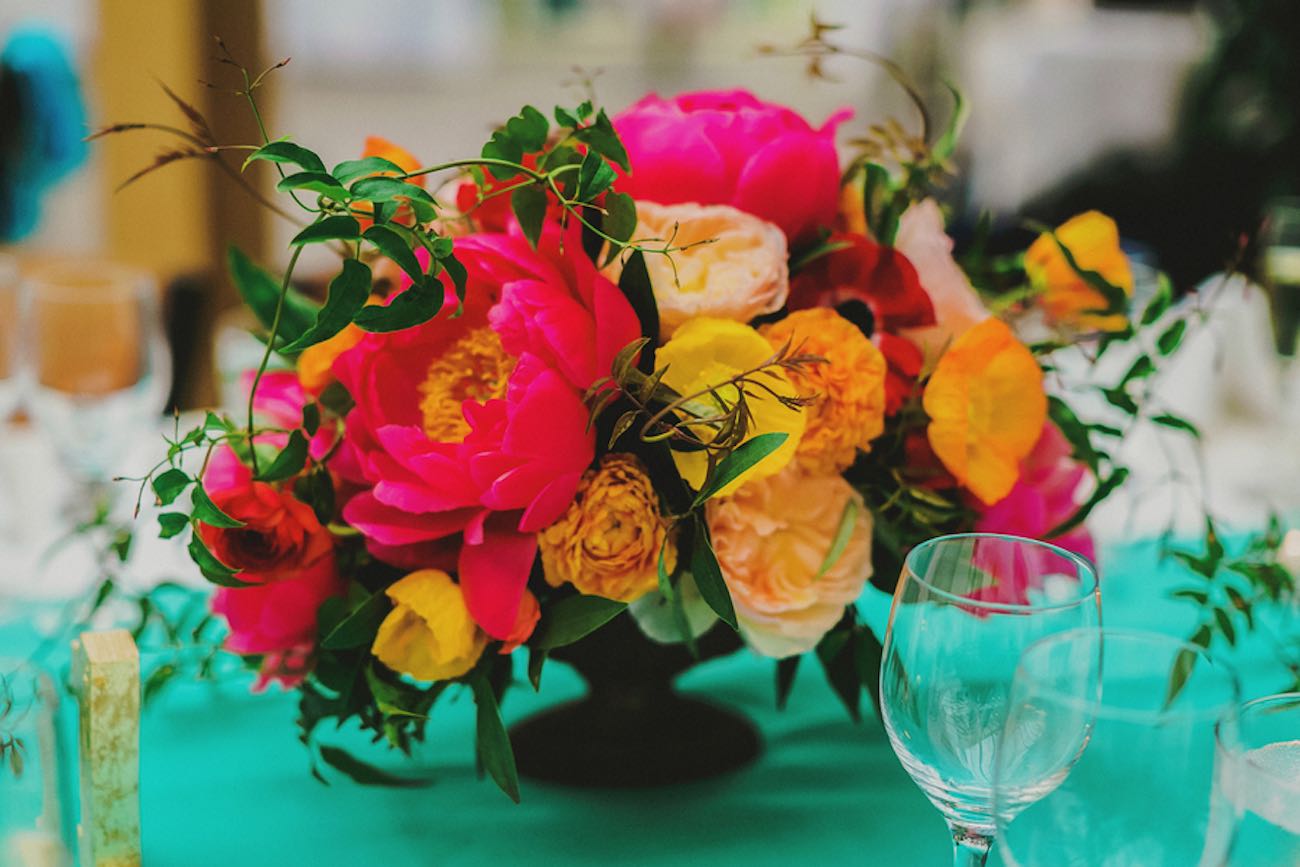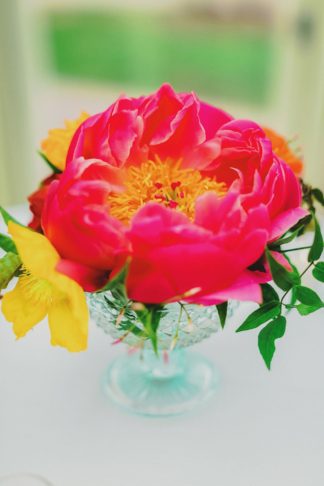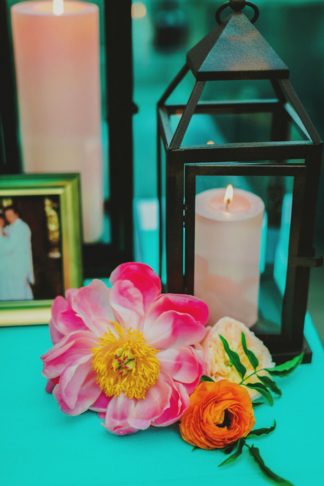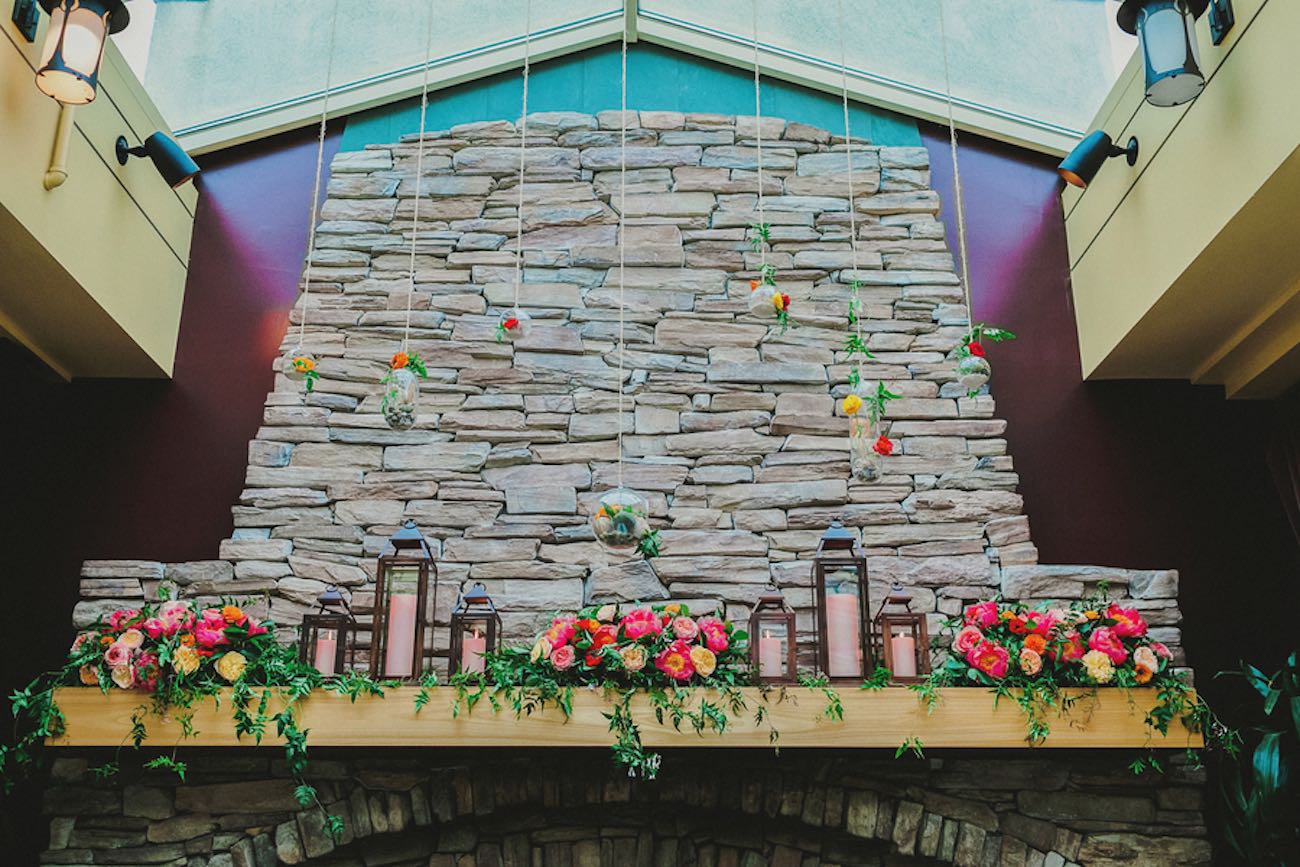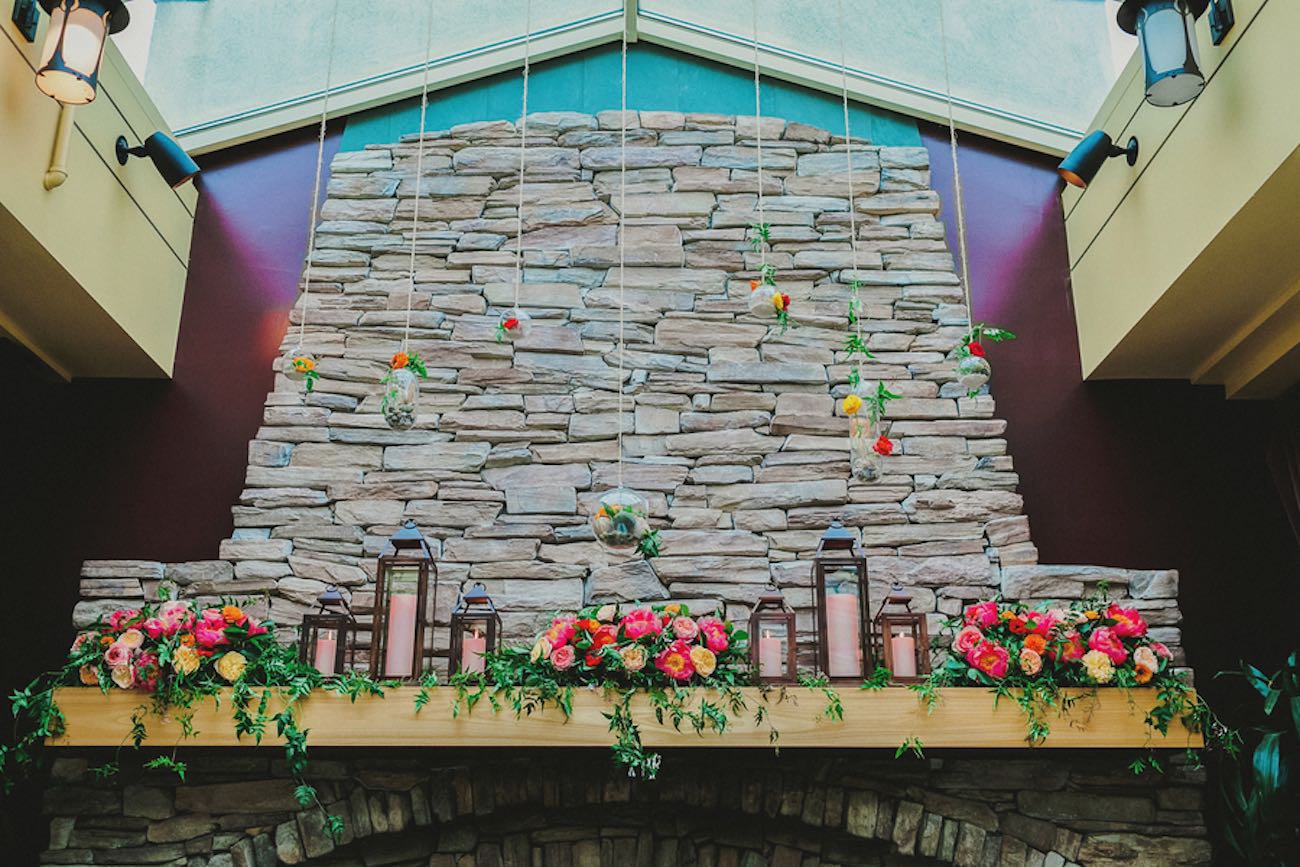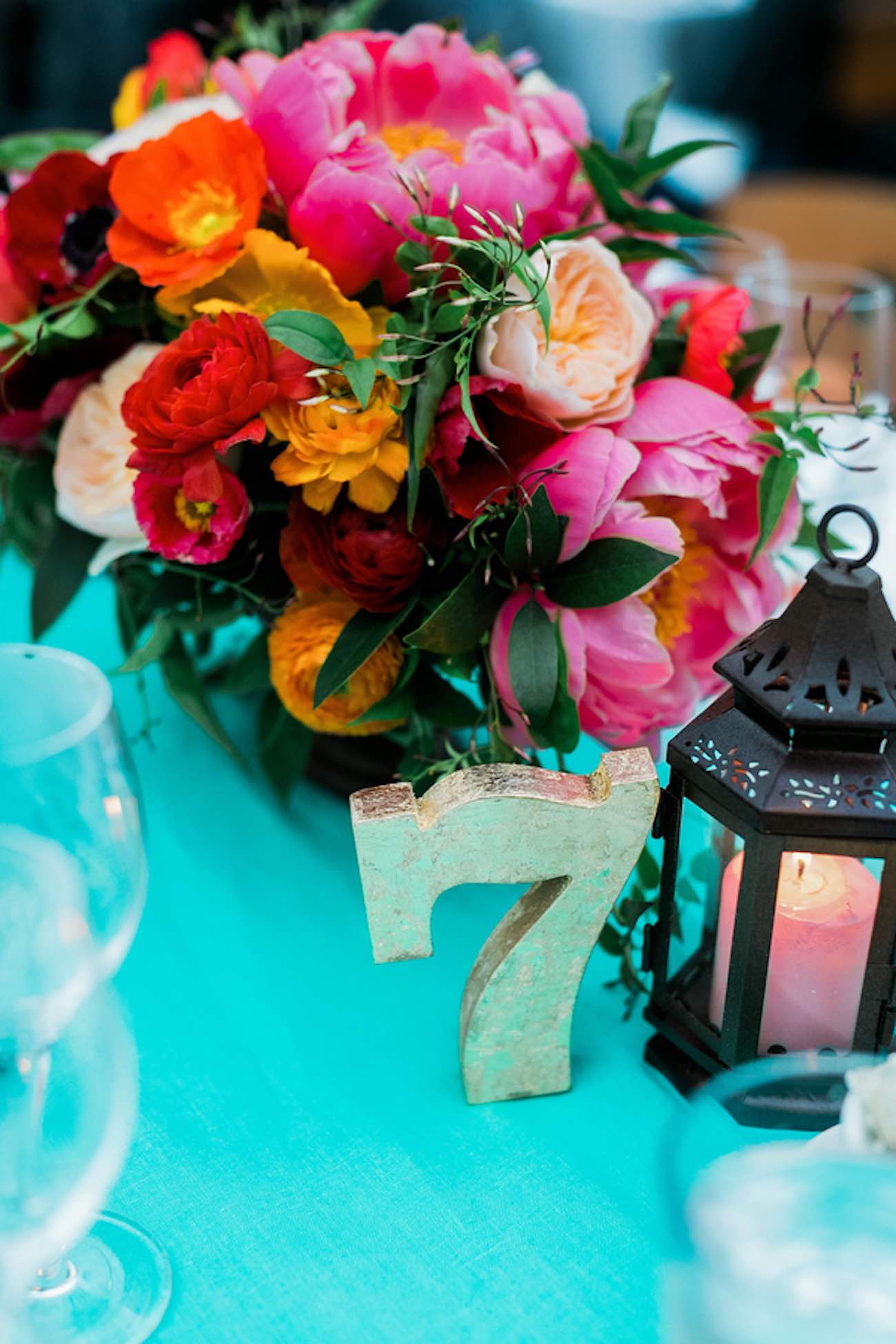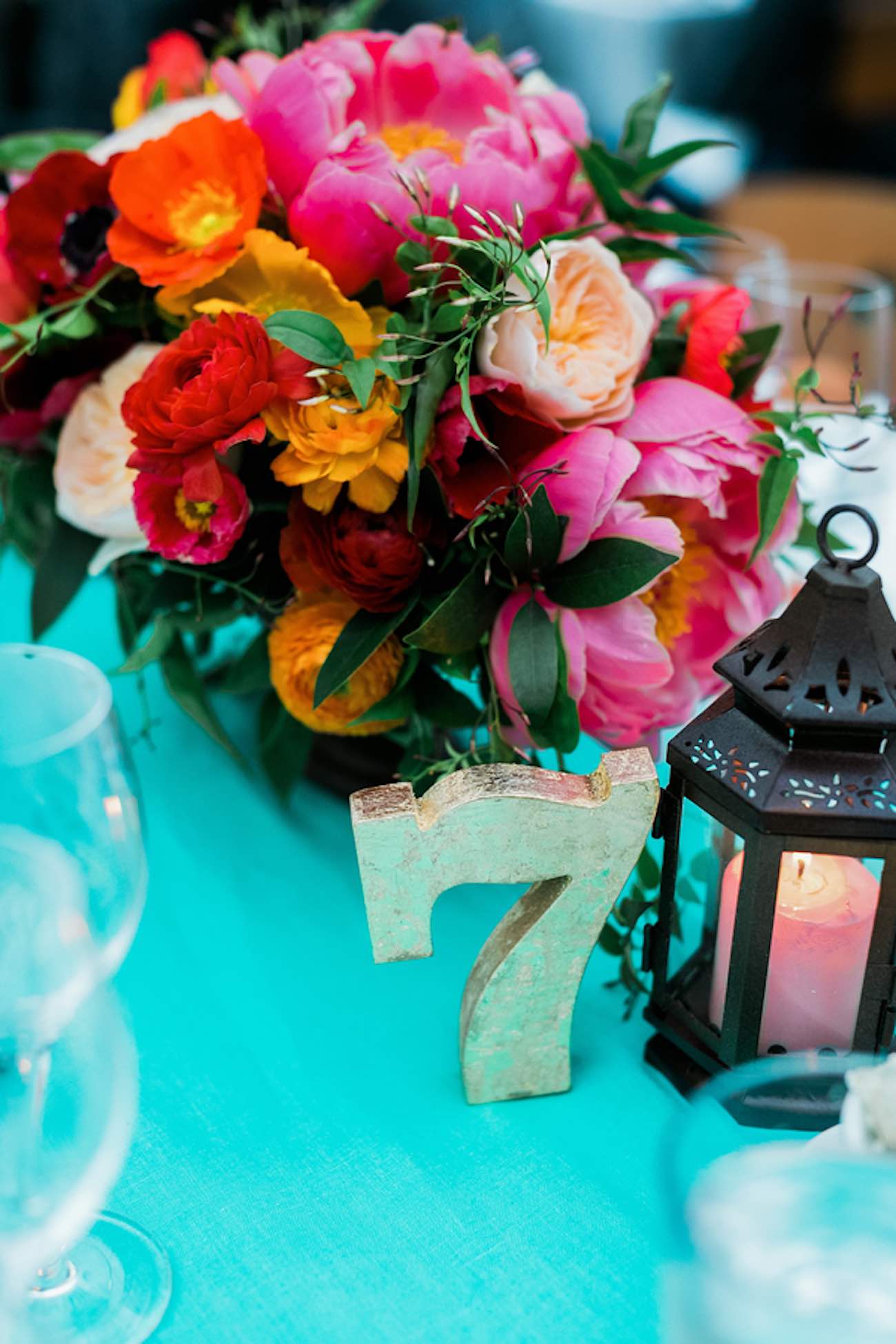 Table bouquets featured show-stopping giant coral peonies, bright red ranunculus, garden roses and poppies in shades of coral, orange and red.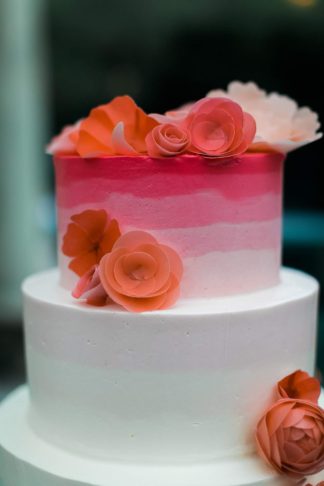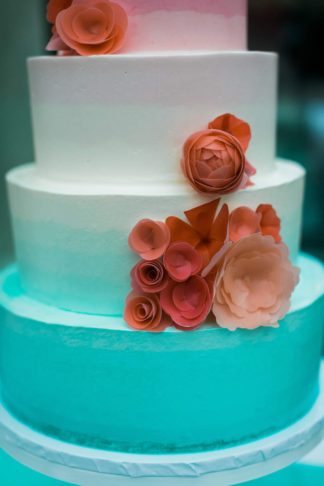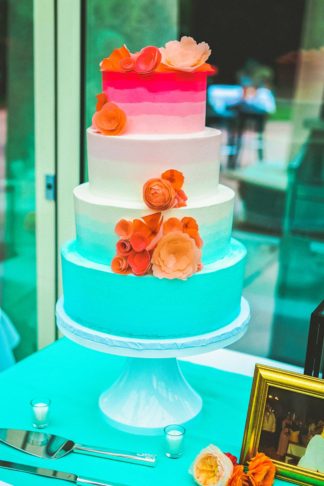 Guests were given custom made boxes of poppy seeds to plant at home as their wedding favors.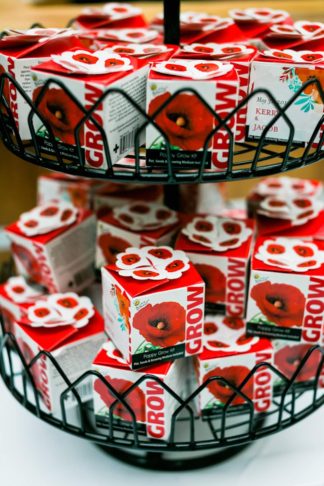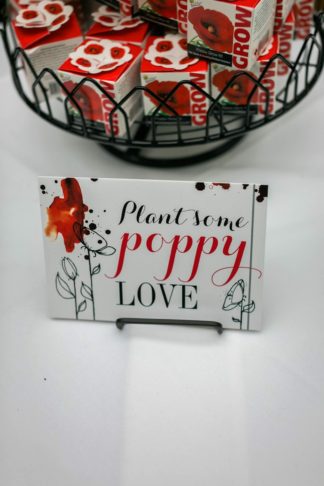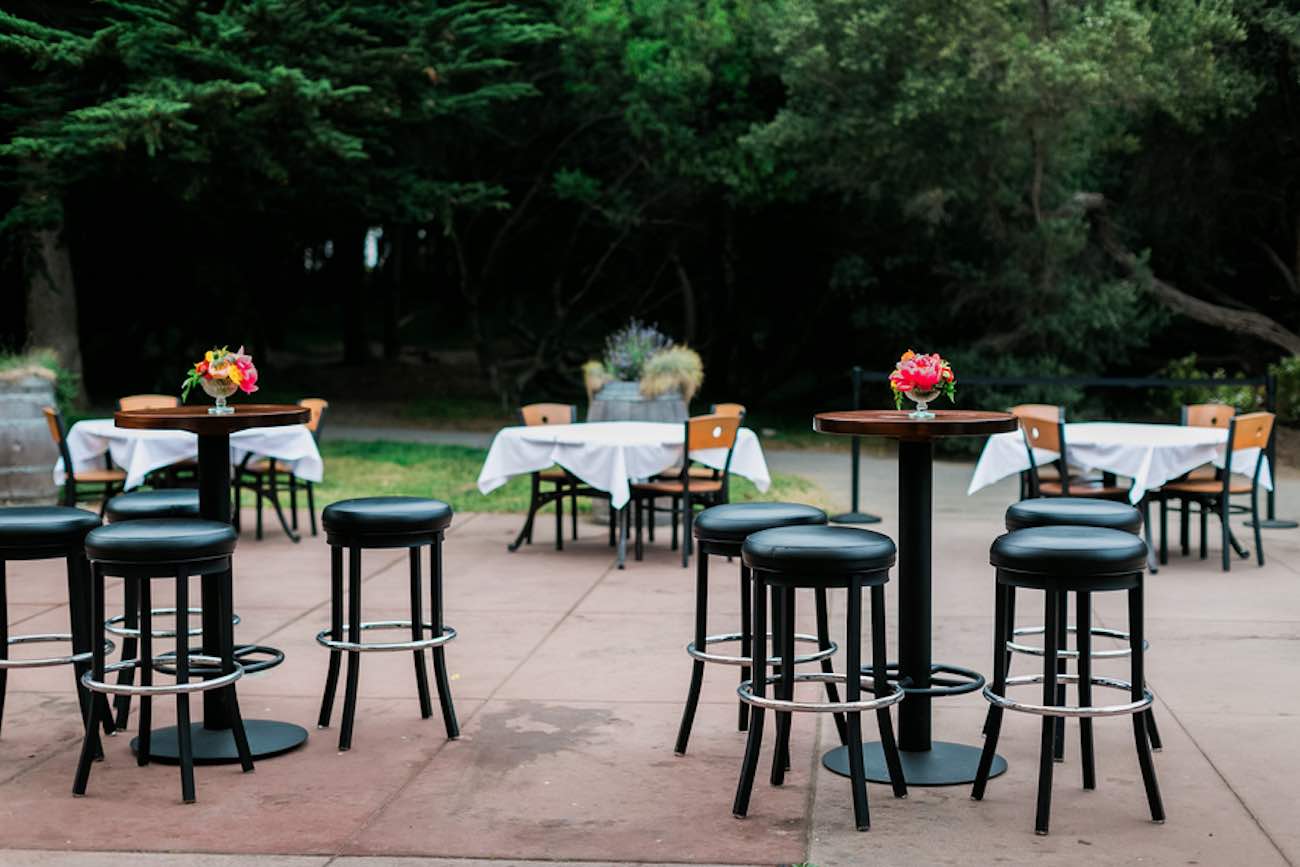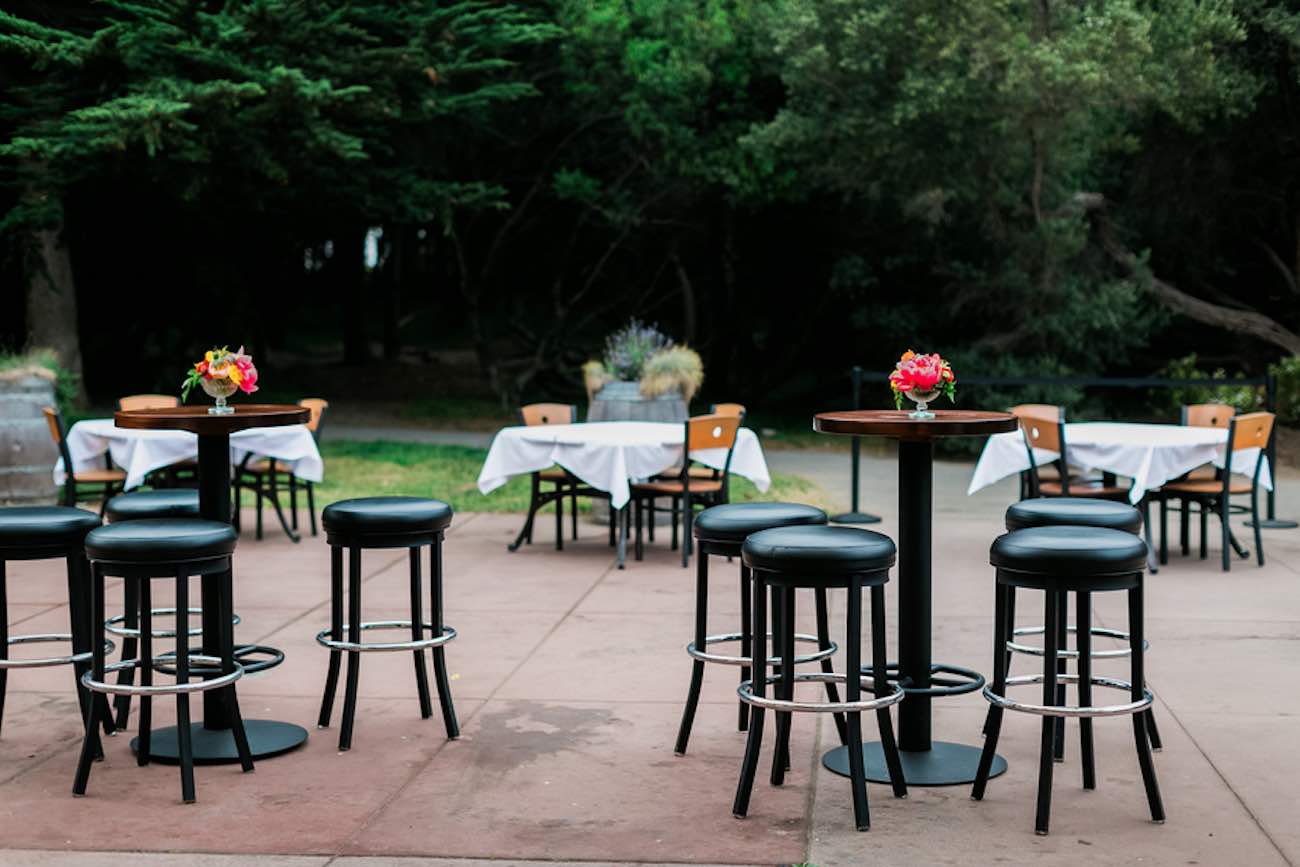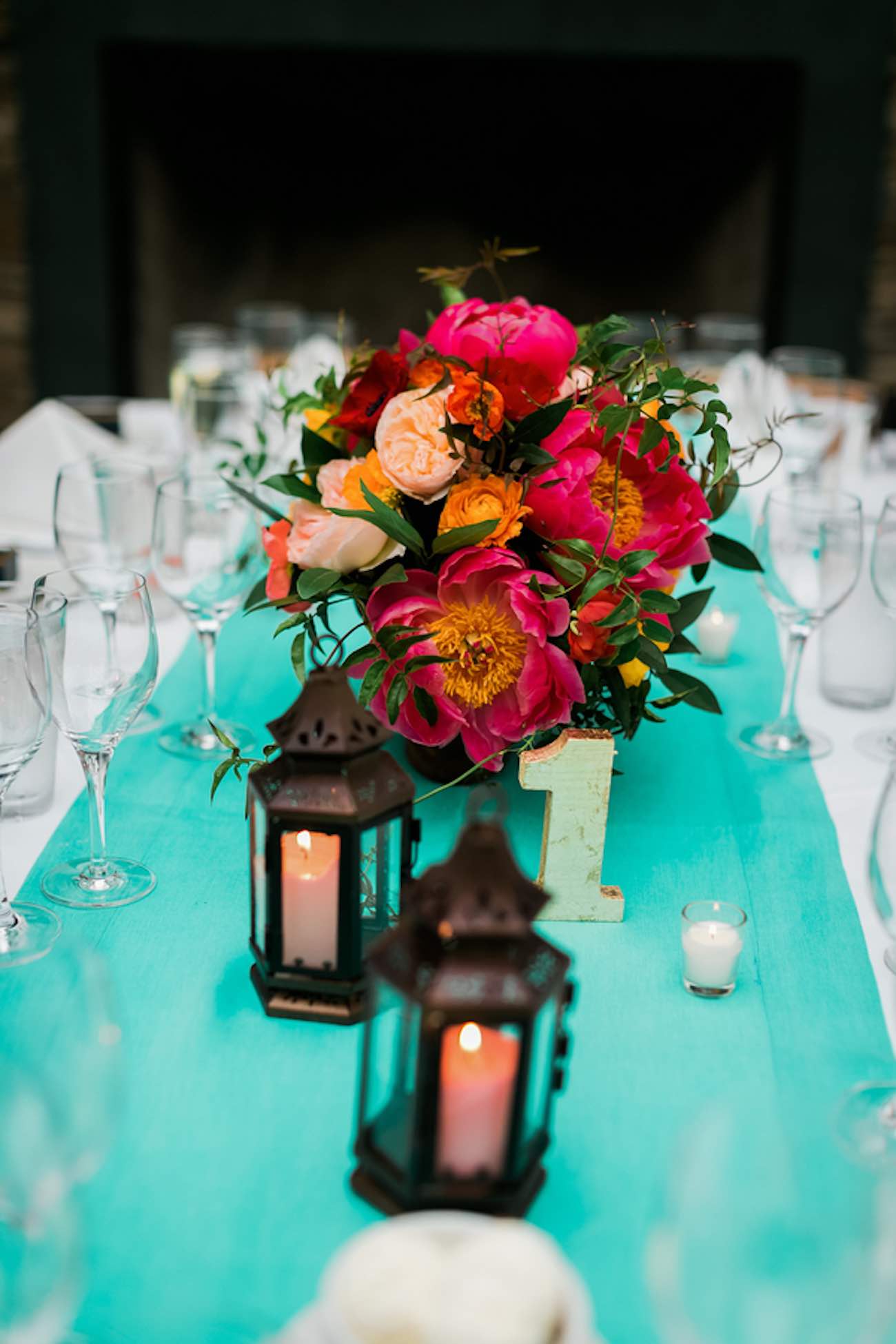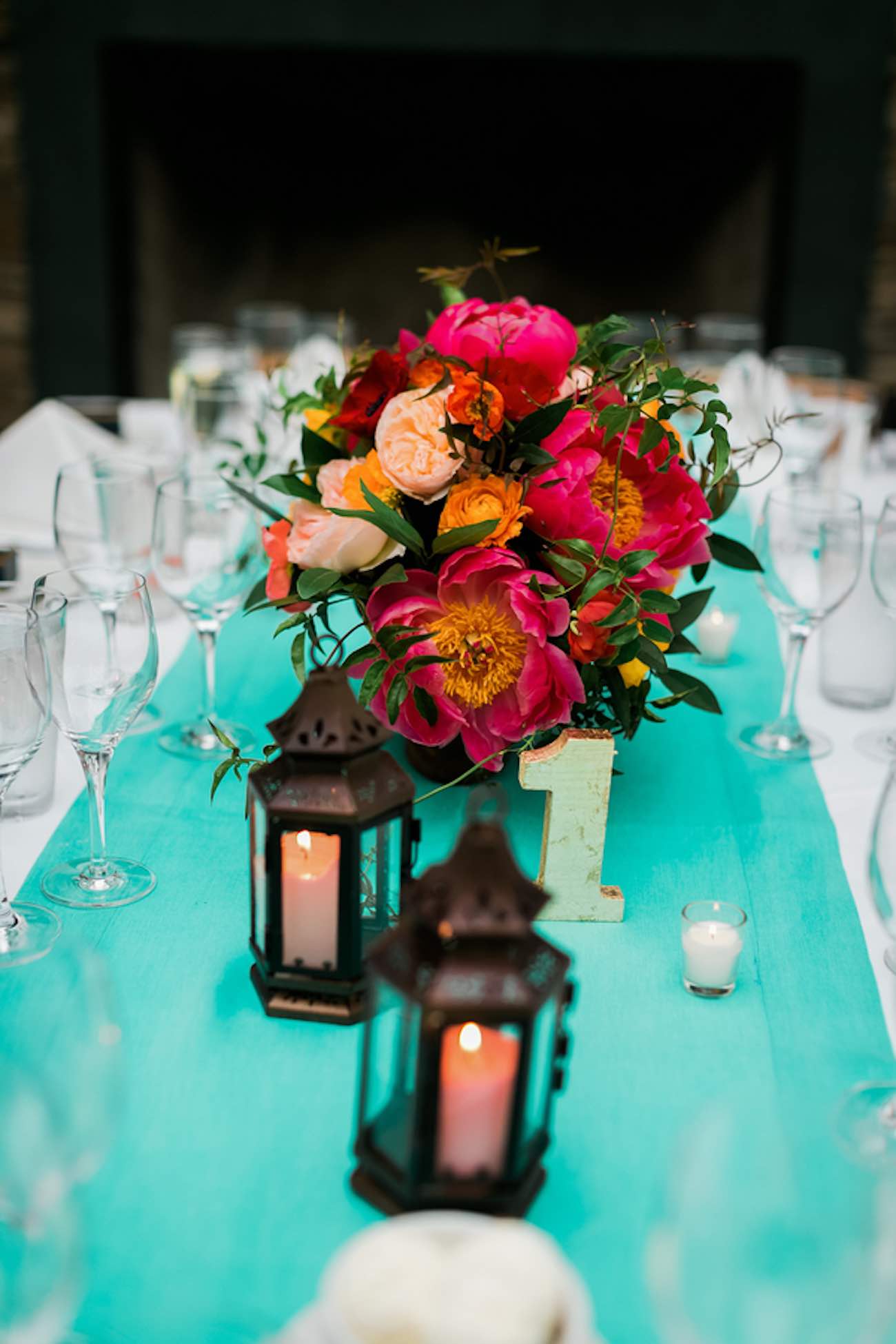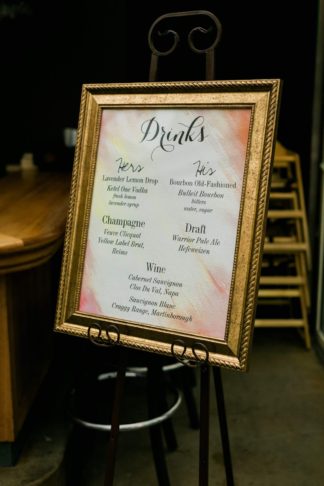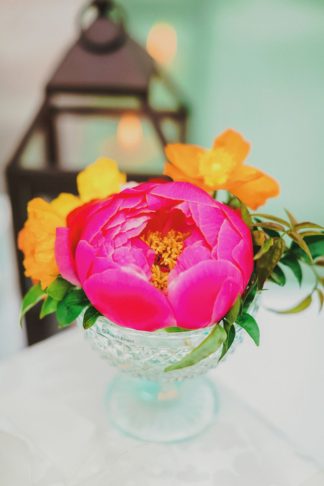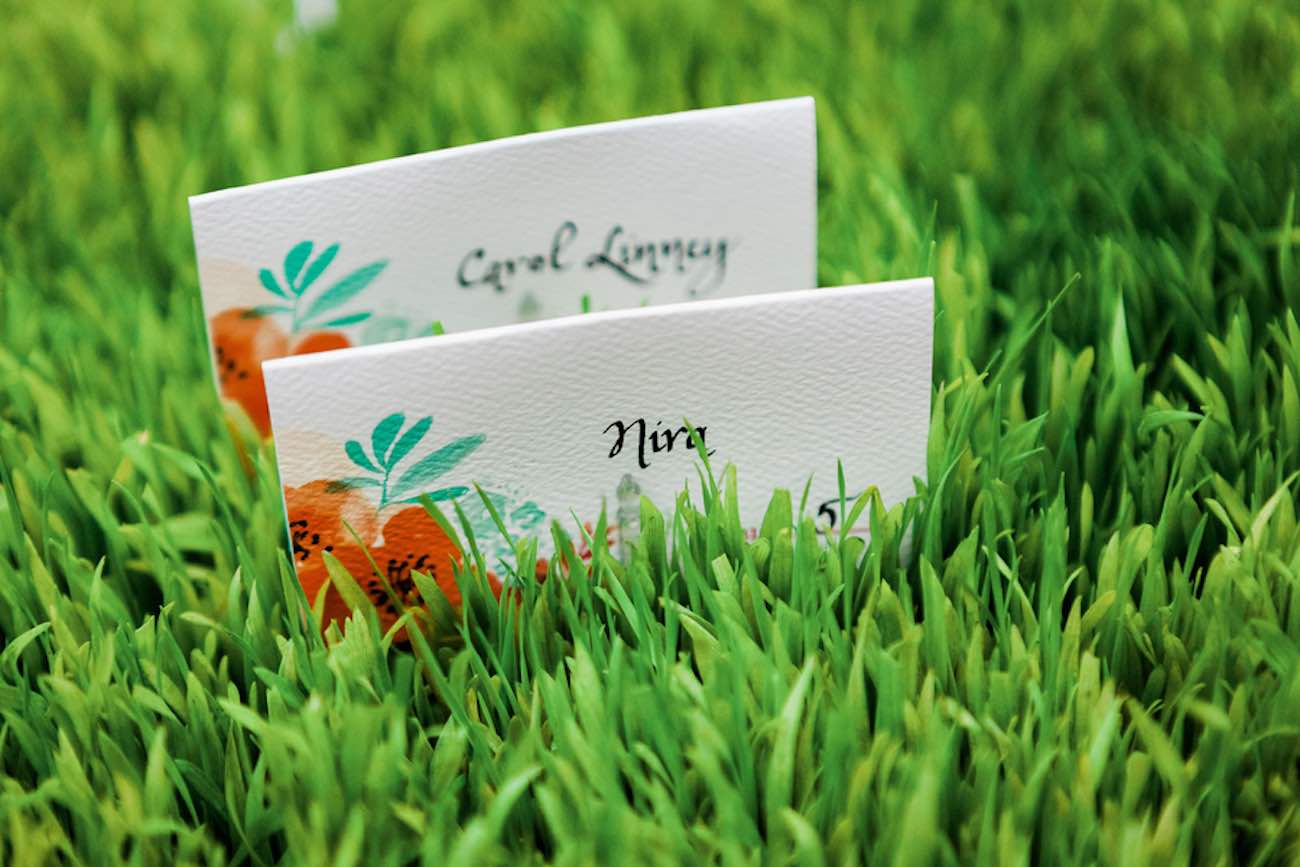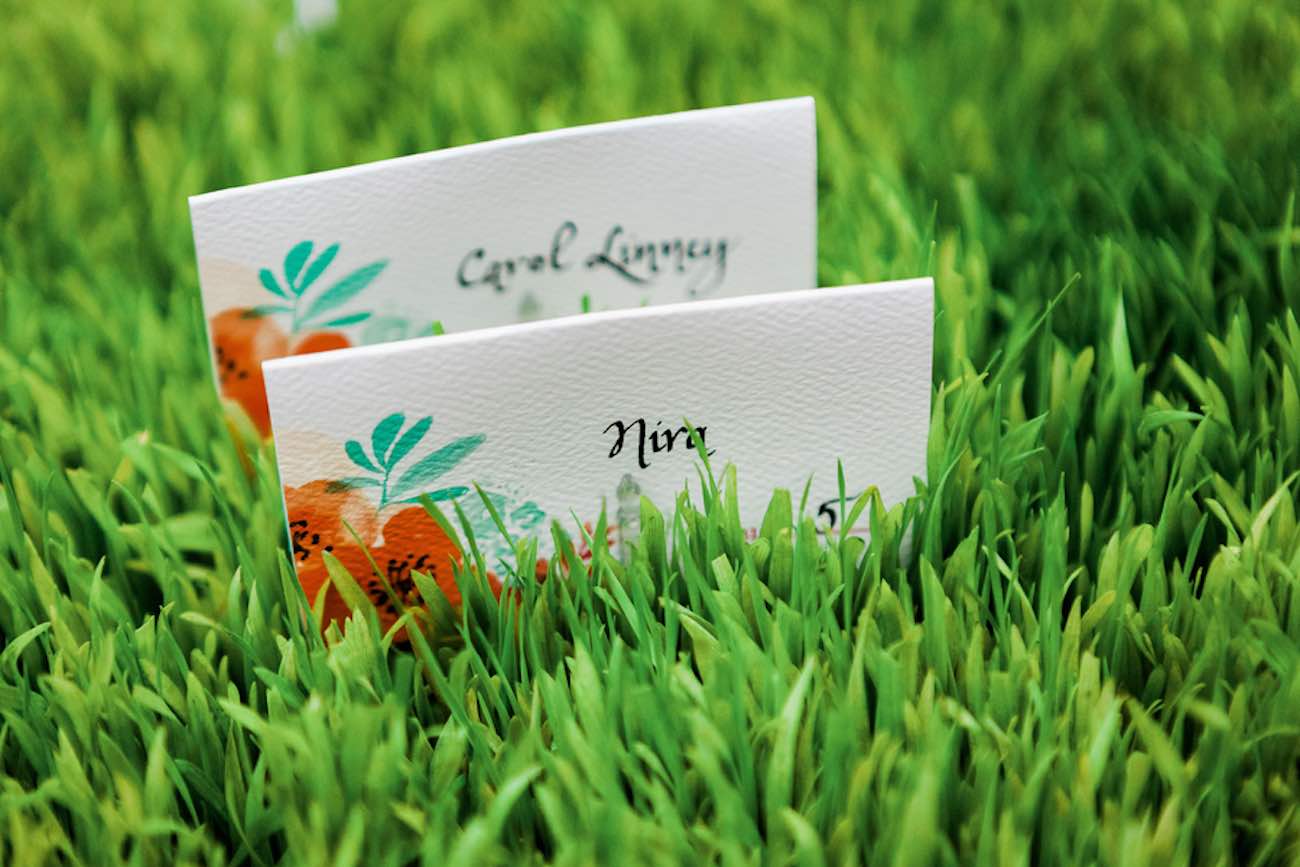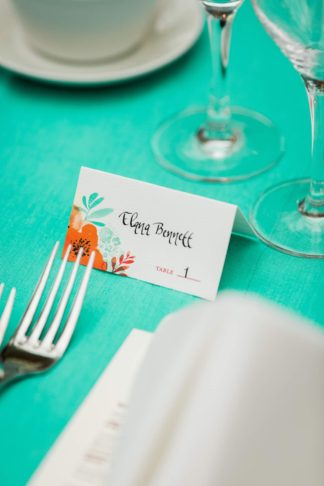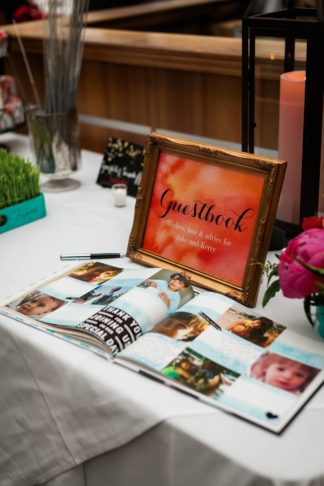 The guestbook was full of images from our engagement, travels and childhoods. For the seating arrangement, our wonderful calligrapher hand wrote each name on a place card which were staked into a mini lawn, bringing a piece of the garden into the restaurant.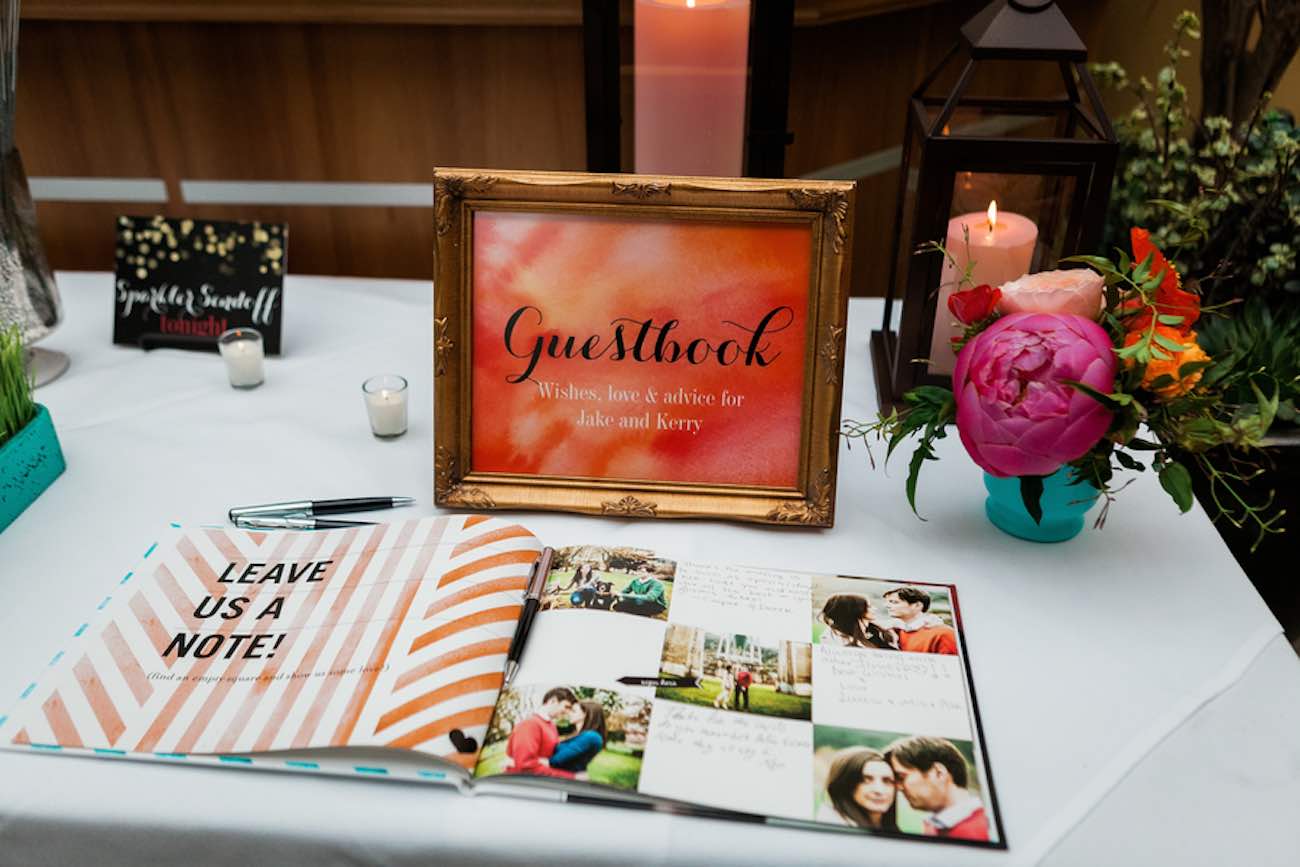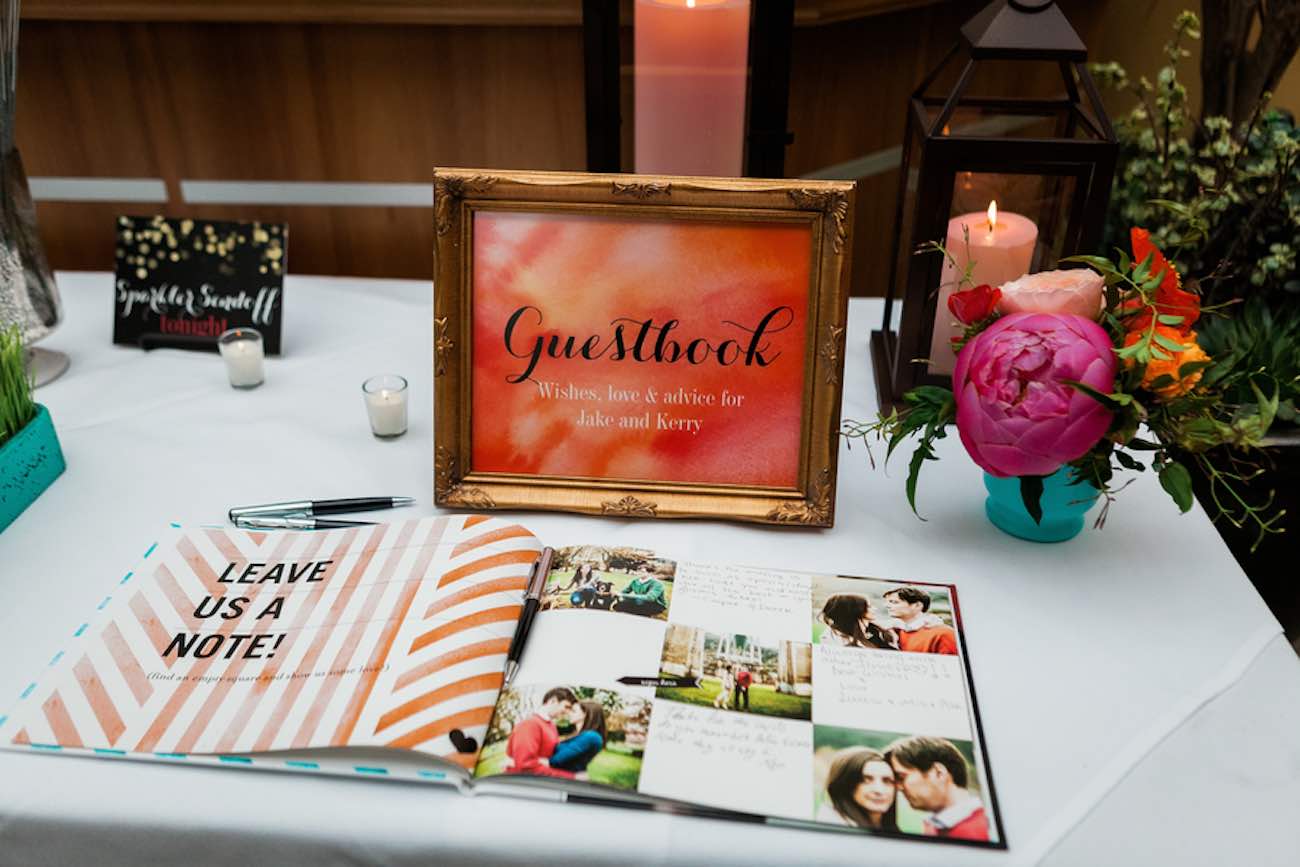 Love Story: Jake was attending law school in Sacramento, and I was finishing up my undergrad degree in Berkeley. We connected immediately over our shared nerdy sense of humor and libertarian perspective. As a couple we developed our tastes for adventure and good beers, traveling in Mexico and South America before moving to Portland for my graduate school. We dated for about 5 years before Jake popped the question over Thanksgiving dinner.
Planning Advice:
Make sure to start planning early, even if you're planning a small wedding. Small weddings require all the same basic elements as larger weddings—food, music, seating arrangements, etc. I naively thought a small, simple wedding would be somehow quicker and easier to plan than a larger, more traditional wedding and turned out to be quite wrong. In the end, I definitely wish I had more time to plan or had better budgeted time.
Don't focus so much on the big things and that you leave lots of little things too late. It's easy to spend a lot of time focused on one or two things in the initial stages of planning thinking there is plenty of time to spare for the rest—but the last-minute details are what end up being so stressful.
Wedding Vendors: