A bridal luncheon is an opportunity for the bride-to-be to spend a few precious hours with her gals – sipping, celebrating and anticipating! It's not simply another bridal shower – in fact it's pretty much the reverse, hosted by the bride herself. A bridal luncheon provides the bride with an opportunity to spoil her bridal party, thanking them for all their support leading up to the big day.
It's her chance to show of appreciation for besties who organised her bridal shower, attended her dress fittings, and for providing a calming shoulder for her to relax on when emotions ran high.
Beautiful Bridal Luncheon
A bridal luncheon, sometimes also called a bridesmaids brunch, tends to be a much smaller, intimate celebration than a bridal shower. The guest list consists primarily of the bridal party and a few honored guests, such as the groom's sister or beloved grandmother. Guests are not expected to bring gifts for the bride. Instead, the bridesmaid's brunch or luncheon presents the perfect opportunity for the bride to treat her bridal party and the couple's mother-in-laws with thank-you gifts of their own.
Keep reading for tips on how to plan your bridal luncheon, alongside some out-of-this world decor ideas, captured by Stefanie Morris SMM Photography.
Bridal Luncheon + Bridesmaid Brunch Tips:
Typically the bridal luncheon is a ladies-only affair. However, there are truly no rules so feel free to invite your man-of-honor.
Also, typical is boring, so throw a co-ed brunch with your groom – if you wish!
A bridal brunch does not have to literally be held during brunch or lunch time. A bridesmaid dinner or even a breakfast is perfectly acceptable too. You do you, girl!
Keep your bridesmaids' tastes in mind, this event is in their honor, after all. Make sure everyone feels super spesh by seeing that there are ample delicious vegan treats for your non-carnivorous besties, and loads of virgin-mocktails for your pregnant soon-to-be sister-in-law!
If brunch isn't your thing at all, a bridal spa day is just as good an idea. While a bridal luncheon is usually hosted by the bride at her own or family home, it can also be held at a beautiful restaurant or vineyard. Perhaps you'd like to thank your girls with cocktails at a swanky spot in the city, a trip to an art gallery or a good old fashioned pajama party complete with popcorn and mud packs. Don't forget to bust out the rom-coms, gory horror flicks or your fave Sex and the City season on Netflix!
It's best to have your bridesmaids brunch one or two days before the wedding, or even on the morning of the wedding itself. Everyone is in town, and most of the hard work has been taken care of making it the perfect time to thank your bridal party for their efforts. Plus, if you're planning a spa or salon day, the morning of your wedding is actually perfect for this!
You're expected to keep the guest-list small as this event is typically for the bridal party and honored family members only.
Let your guests know that they are strictly forbidden from bringing you any gifts. That's what the bridal shower and wedding registry are for, should they be feeling generous.
Go ahead and spoil your bridal party with a special thank-you gift for each, and don't forget a heartfelt token of thanks for your mom and mom-in-law to be.
Prepare a toast to honor your bridal party. Make it special by thanking each bridesmaid by name, and mentioning something that each has done which really meant a lot to you. Your girls will forever appreciate the recognition of their efforts.
Make the occasion delicious and beautiful – just check out all these stunning bridesmaid brunch ideas below.
Colorful Bridal Brunch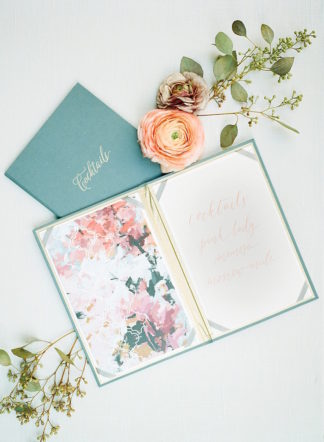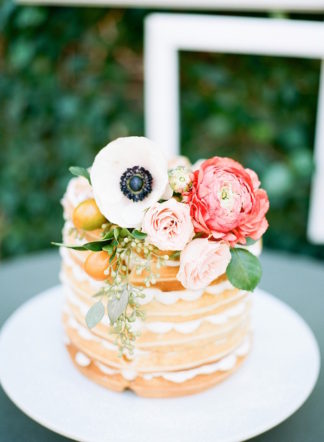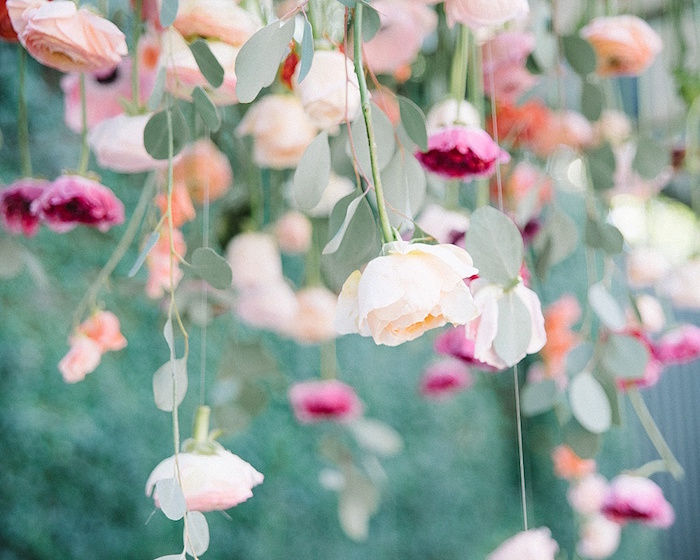 These images illustrate just how spectacular an intimate bridesmaids luncheon can be. Picture a gorgeous garden soiree in shades of peach, amber, blush and coral set against a luscious green backdrop. A whimsical table setting, with an abundance of fresh florals, thoughtful place settings and a darling cake set the tone for unforgettable bridal luncheon!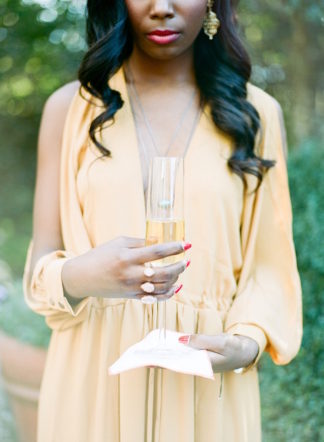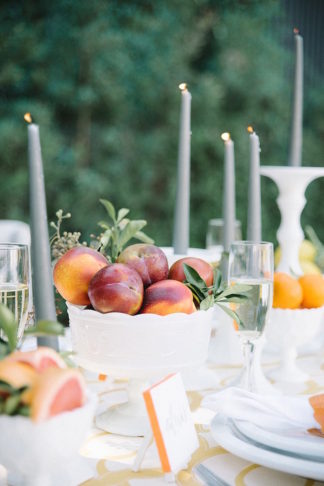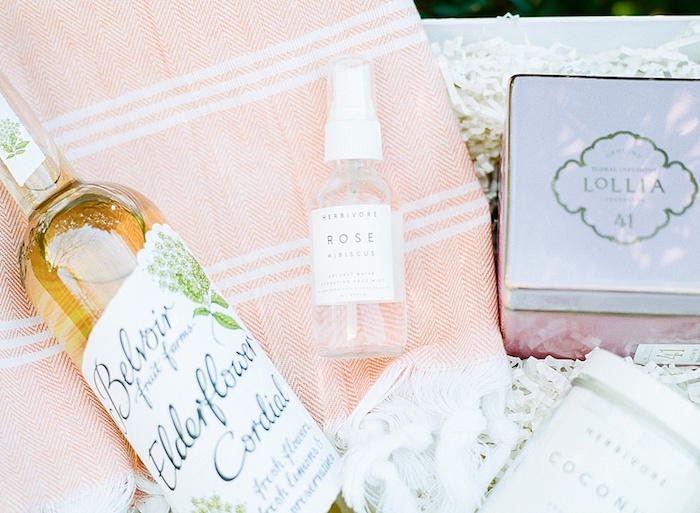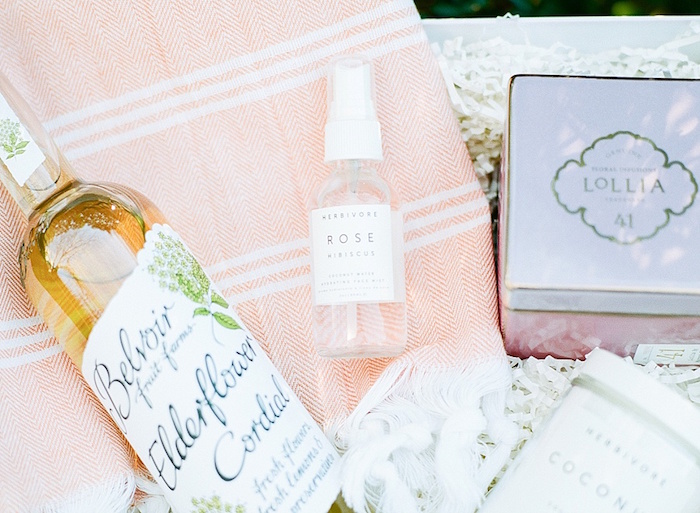 Click here for advice on how to select your bridesmaids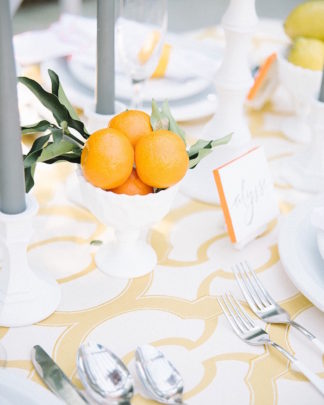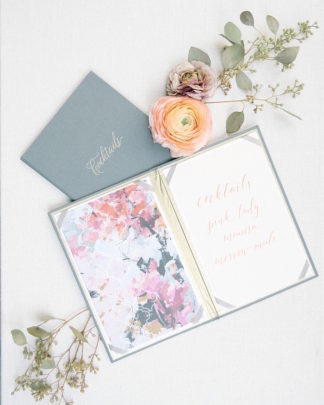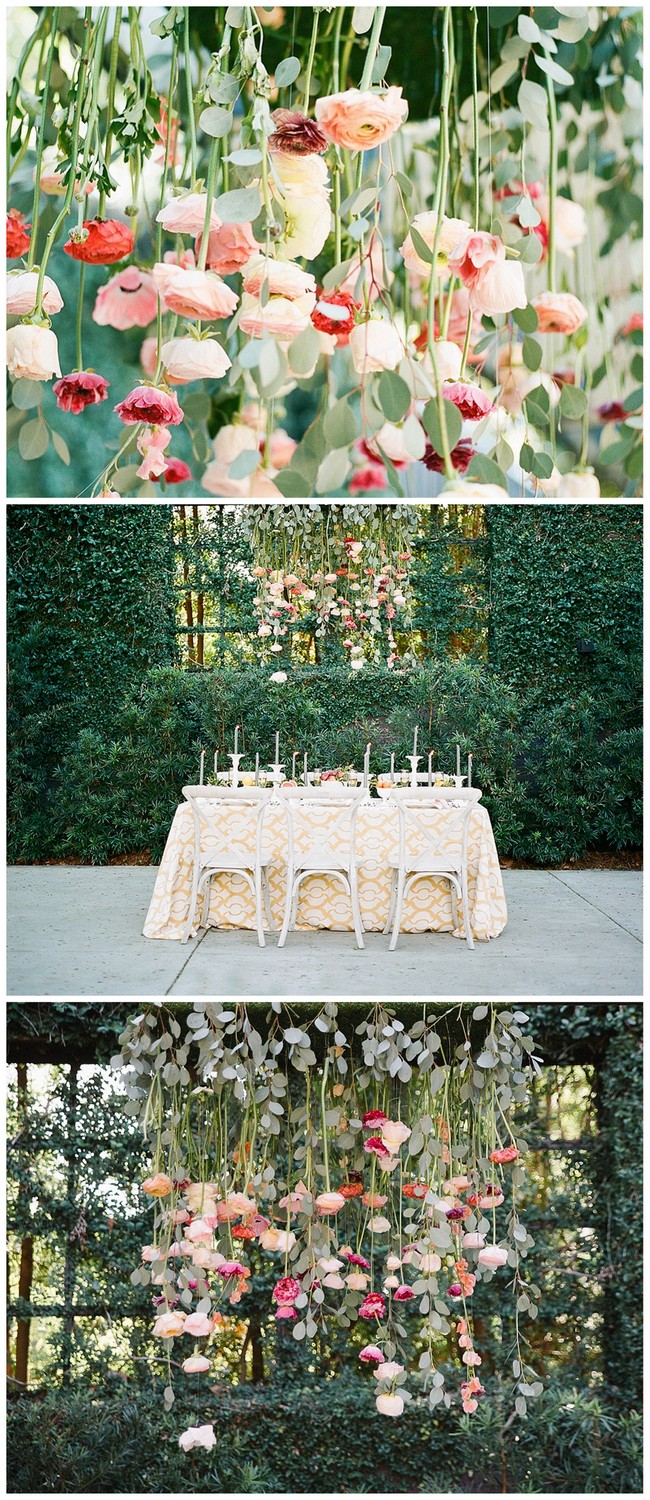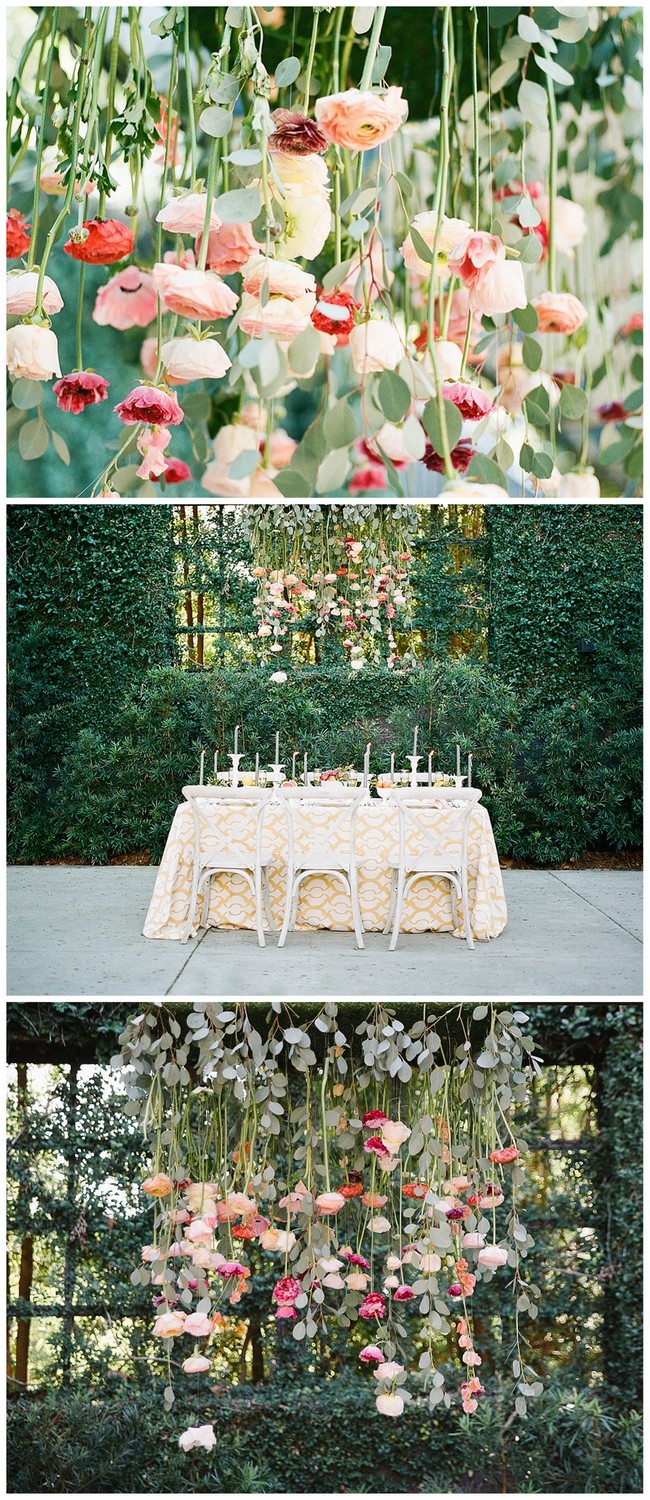 Learn about some typical Maid of Honor duties here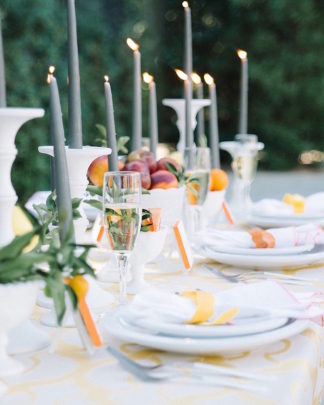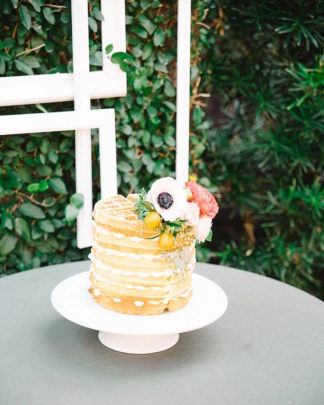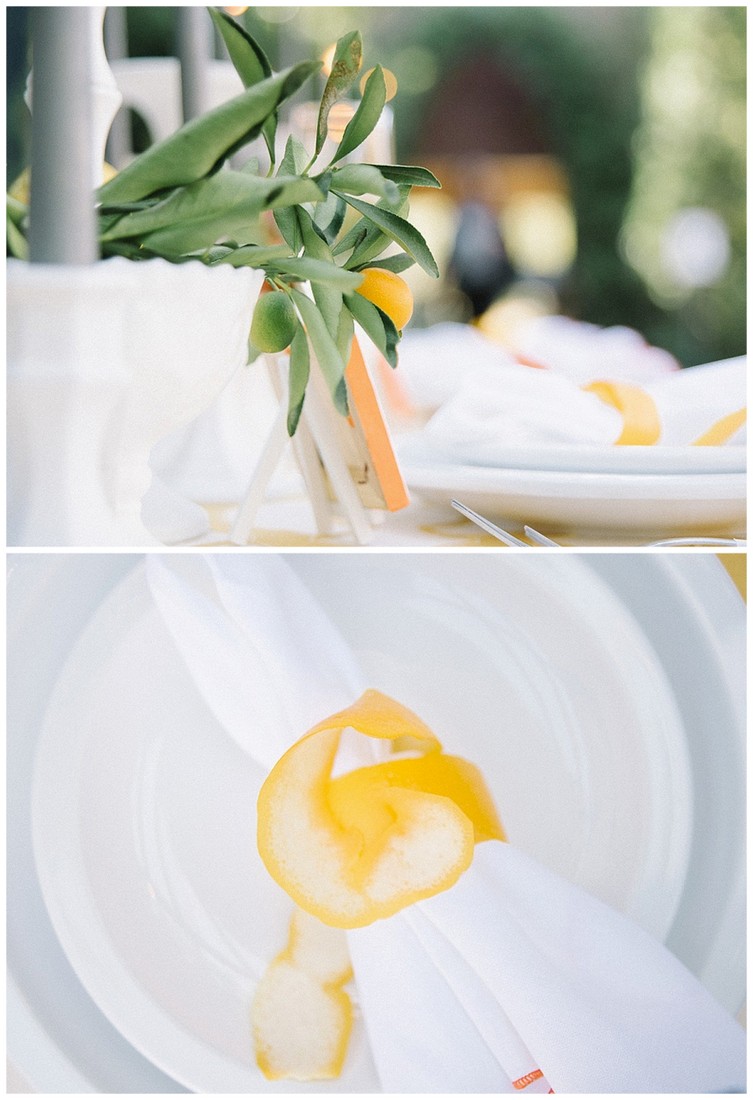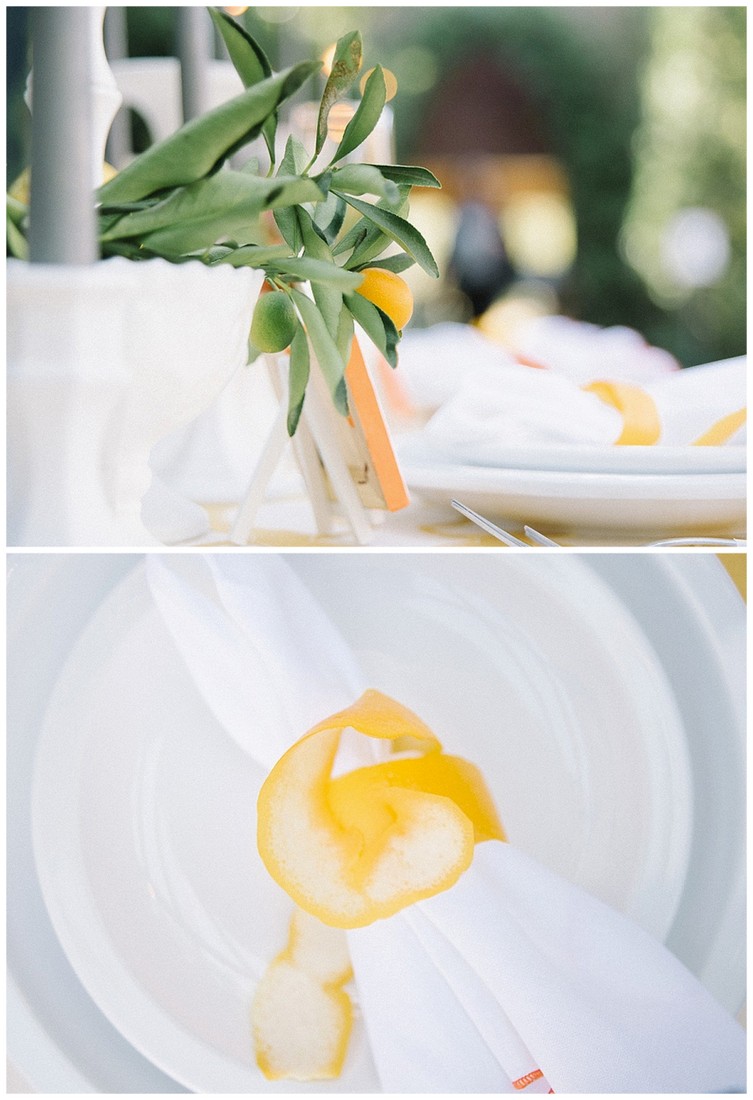 Don't forget the guys! Check out some groomsmen duties here.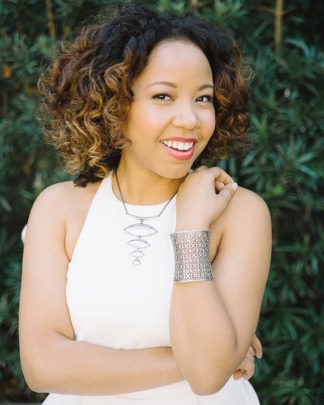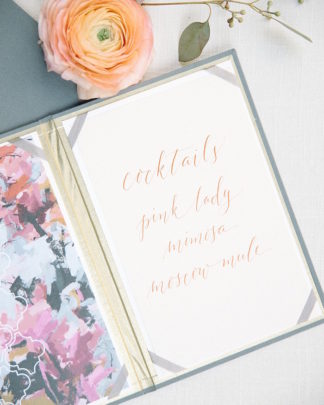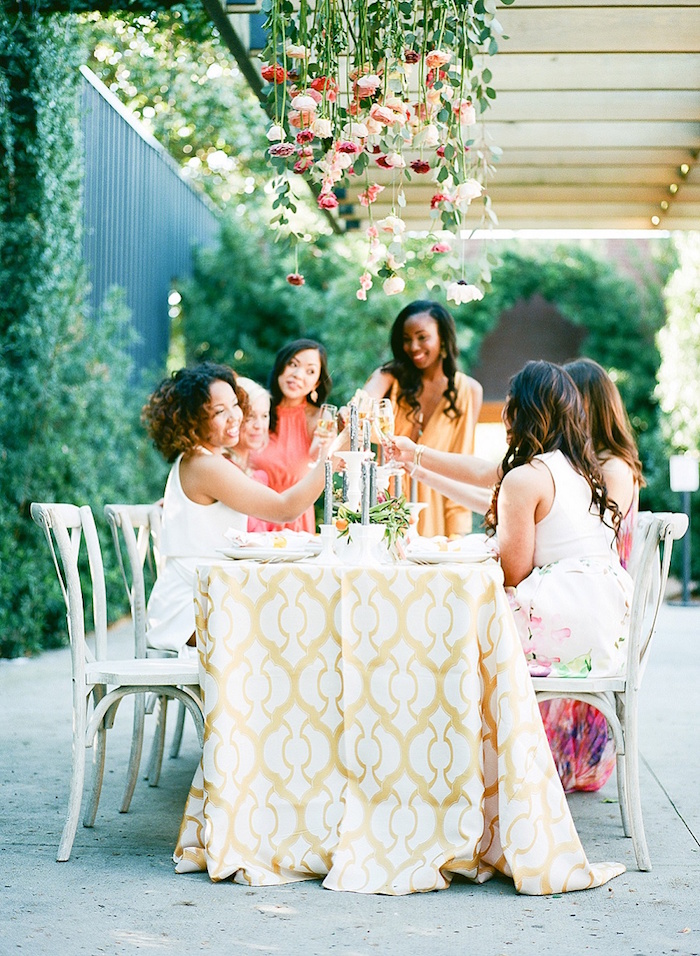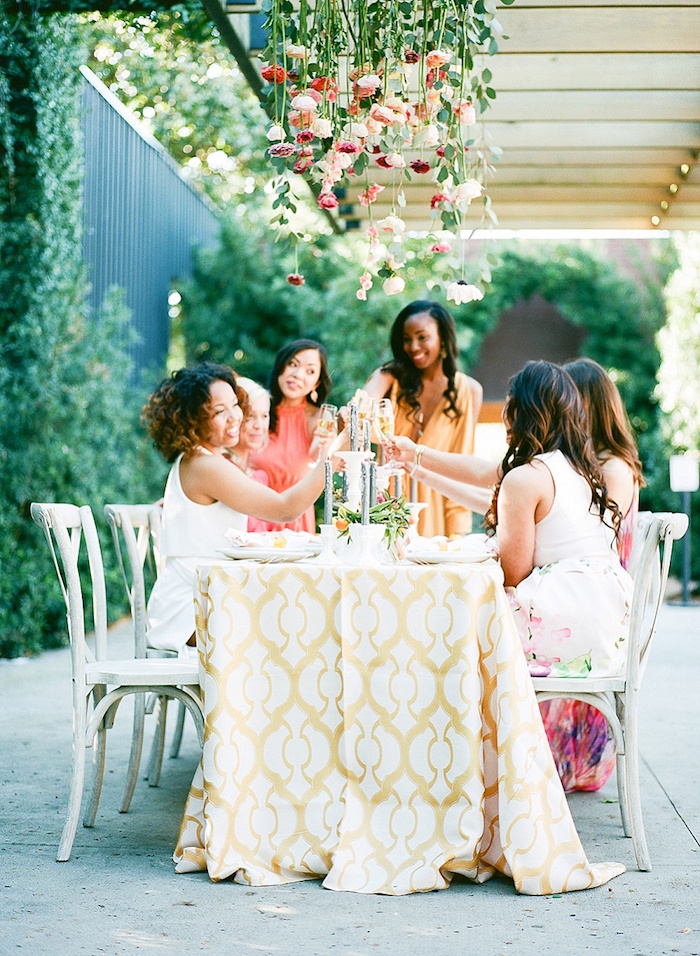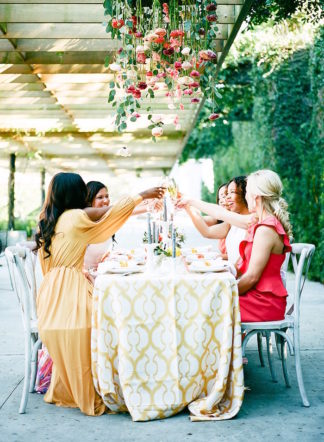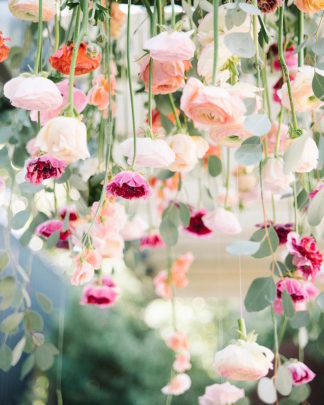 SEE MORE THOUGHTFUL IDEAS FOR YOUR BRIDESMAIDS HERE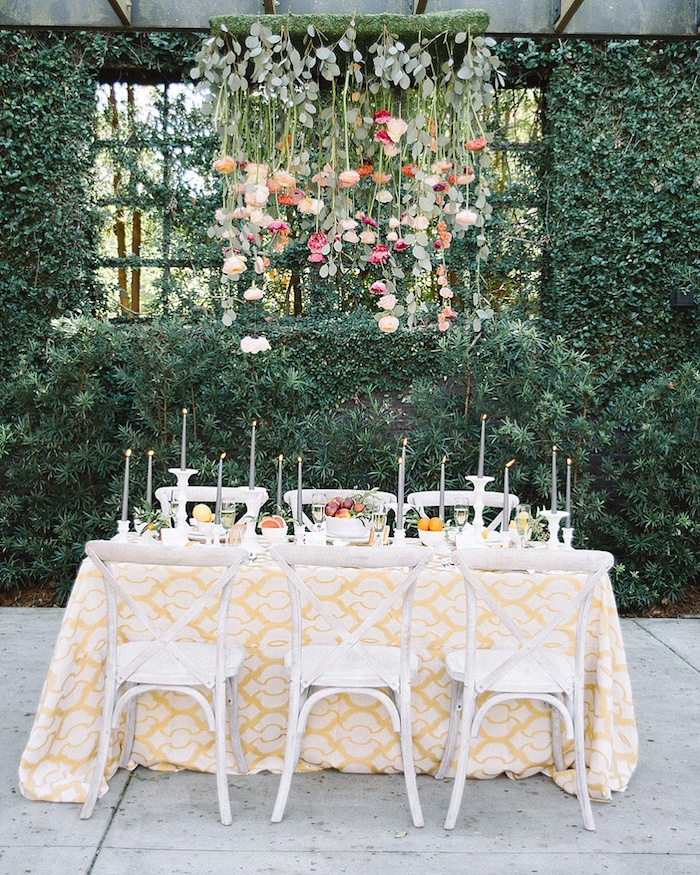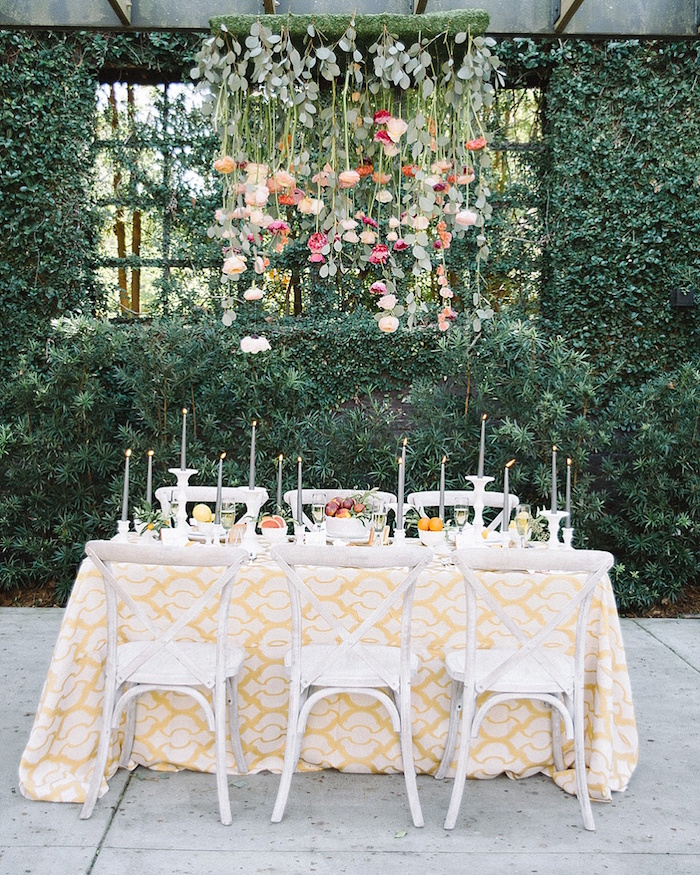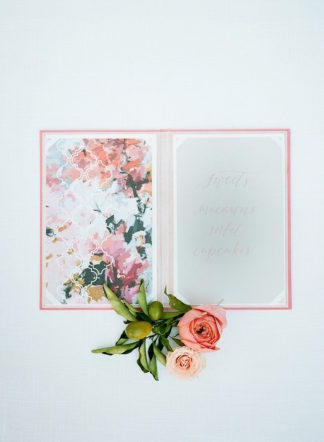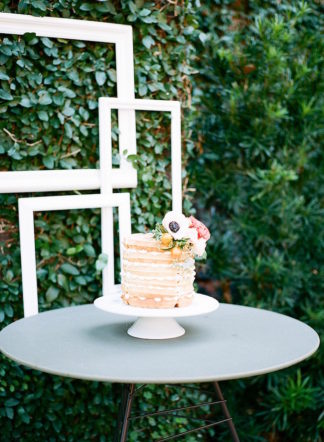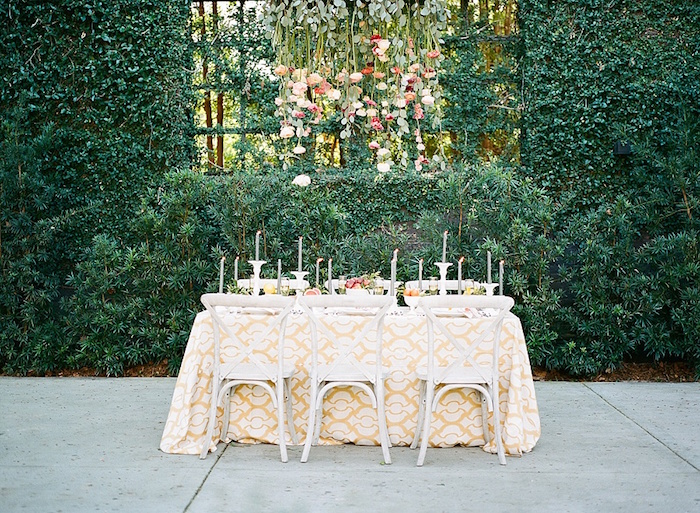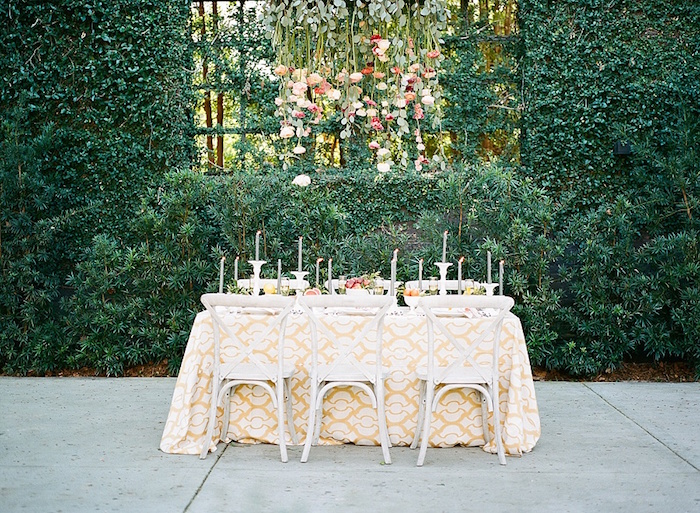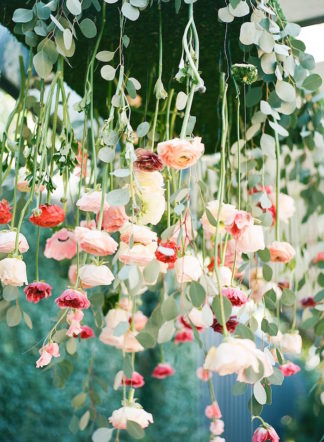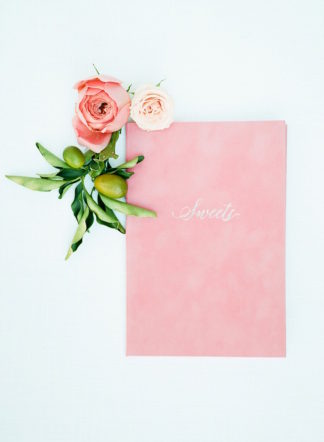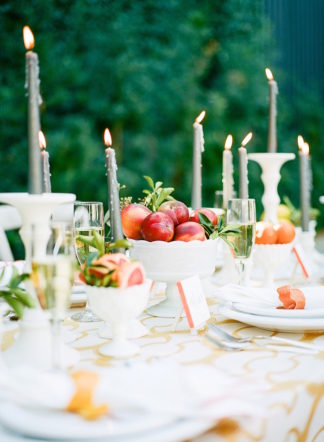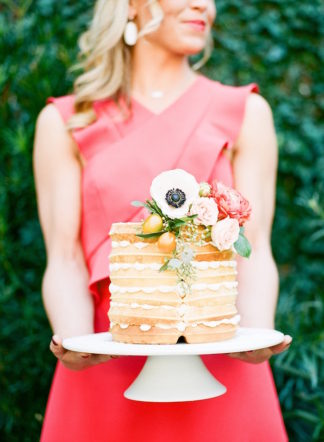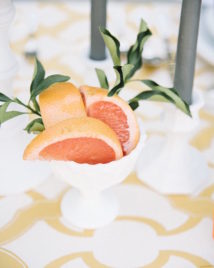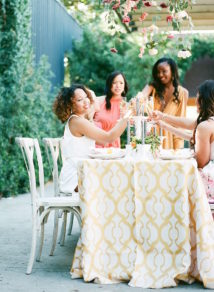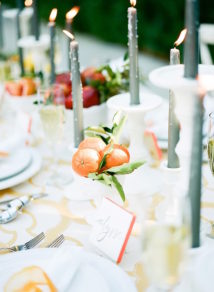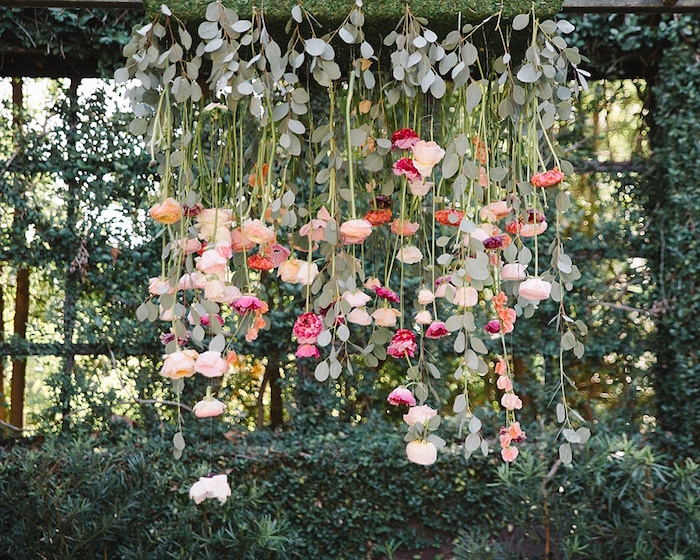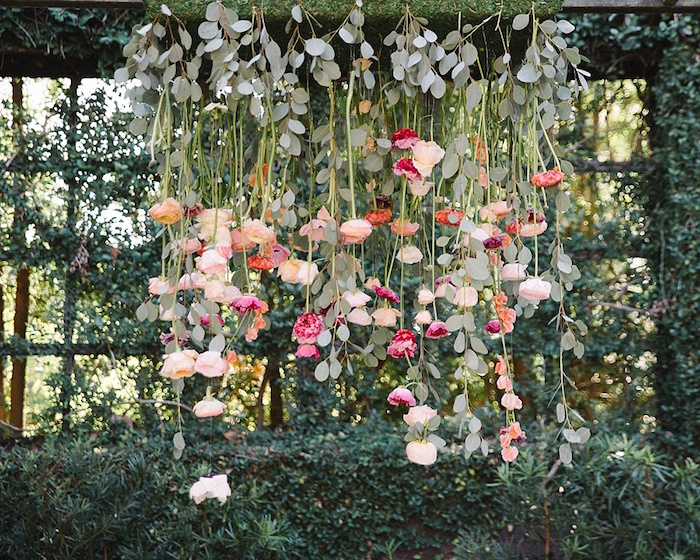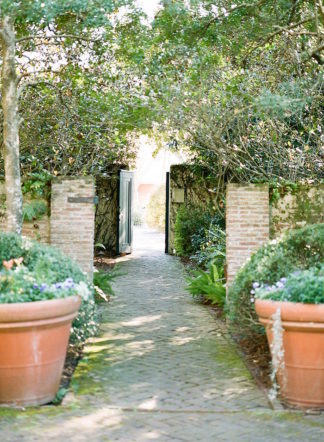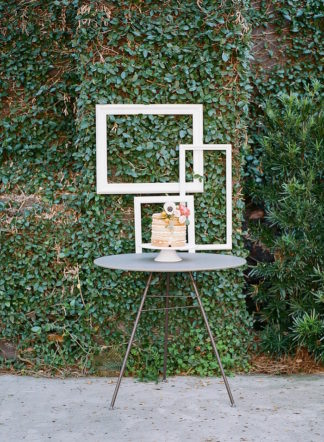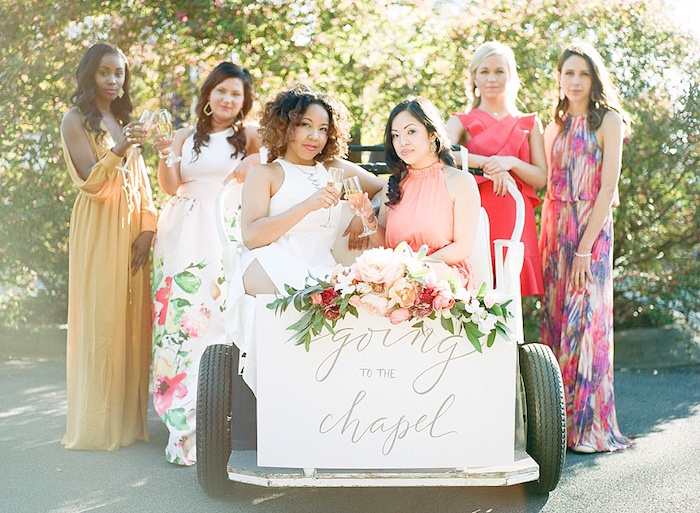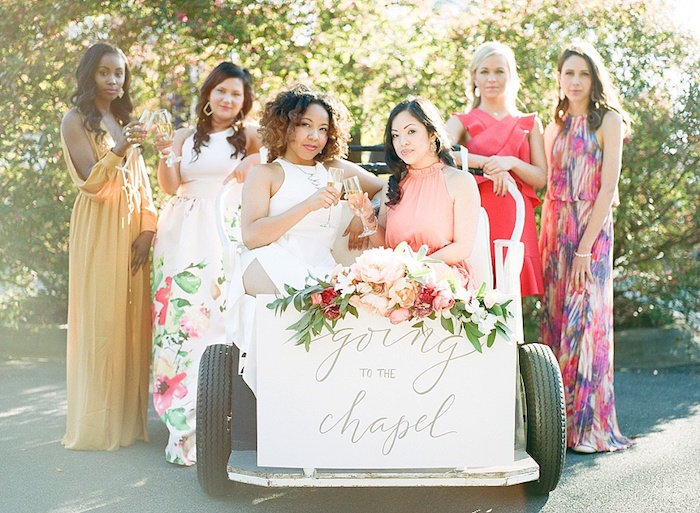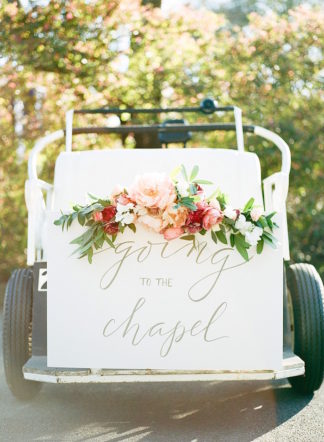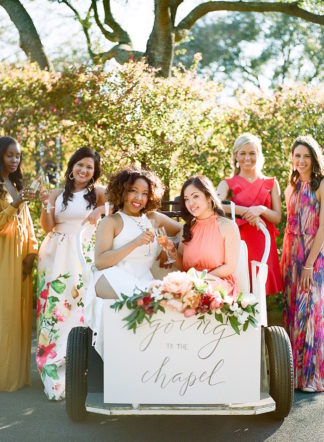 Read more wedding planning advice here, including:
Bridal Brunch Wedding Vendor Contacts:  Photography Stefanie Morris of SMM Photography // Stylist: Design Studio South // Location: Ships of the Sea Maritime Museum // Bride to Be: Jill Jill Stuart // Dress Boutique: Bleu Belle Bridal // Jewelry: Kendra Scott // Florals: A to Zinnias // Paper: Lowcountry Paper Co. // Rentals: Savannah Special Events // Dresser Rental: Savannah Vintage Rentals // Table Linen Rental: BBJ Linen // Napkin Linen Rental: Dot & Army // Hair + Makeup: Beyond Beautiful by Heather // Ribbon: The Poetry of Silk // Sweets: Savannah's Hall of Cakes // Custom Books: Wedding Story Writer // Car: AE Luxury Limo