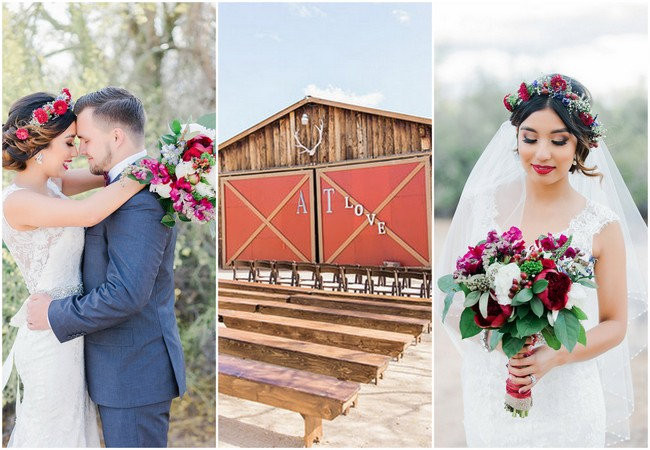 Trevor and Andrea 's spring bohemian barn wedding in the Arizona desert was set in a palette of periwinkle, and burgundy red. The gorgeous couple created many of their own DIY projects, which could be seen throughout the entire venue. The treated guests to two types of food trucks at our their unique barn wedding venue in the desert.  They chose  Jessica Q. Photography to capture the romance of the day, and these perfect photographs make it easy to see why!
"We wanted a beautiful rustic barn for our backdrop but were having trouble finding anything that was affordable close to home," shares Andrea. "Trevor started searching all over and extremely deep into google he came across Desert Foothills Events and Weddings It was just 15 minutes from our homes!" The couple fell in love with it the moment they pulled up: "They allowed us everything we ever wanted, food trucks, chandeliers, number of guests and didn't have many restrictions. It was perfect!"
Bohemian Barn Wedding in the Arizona Desert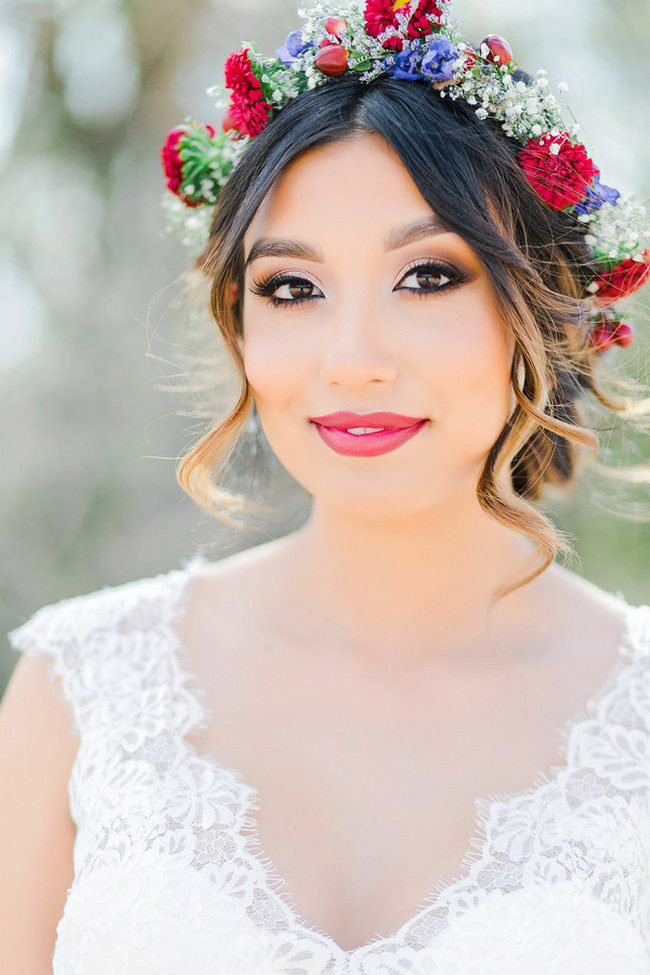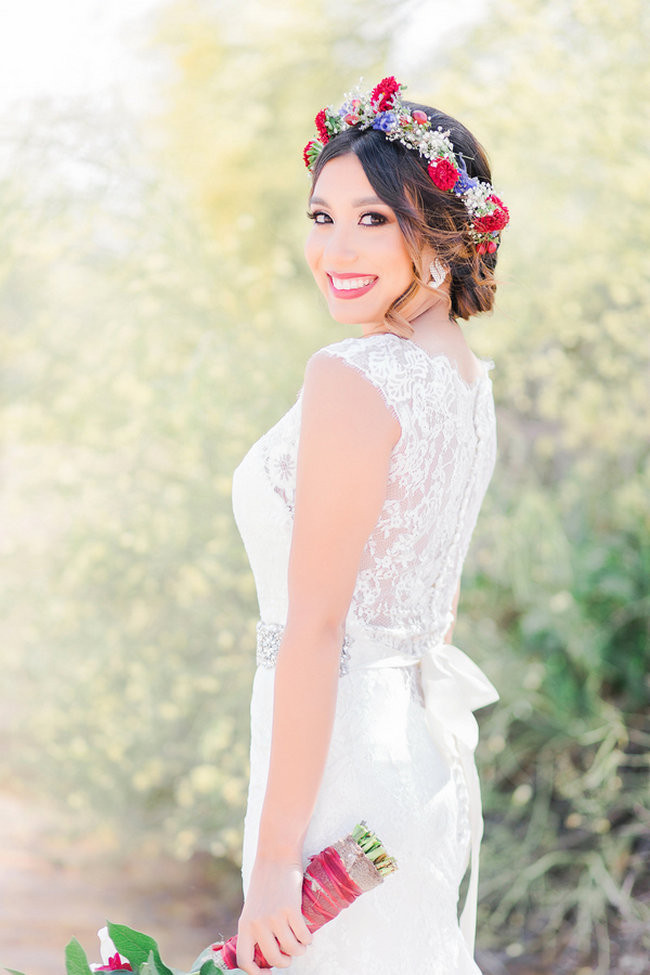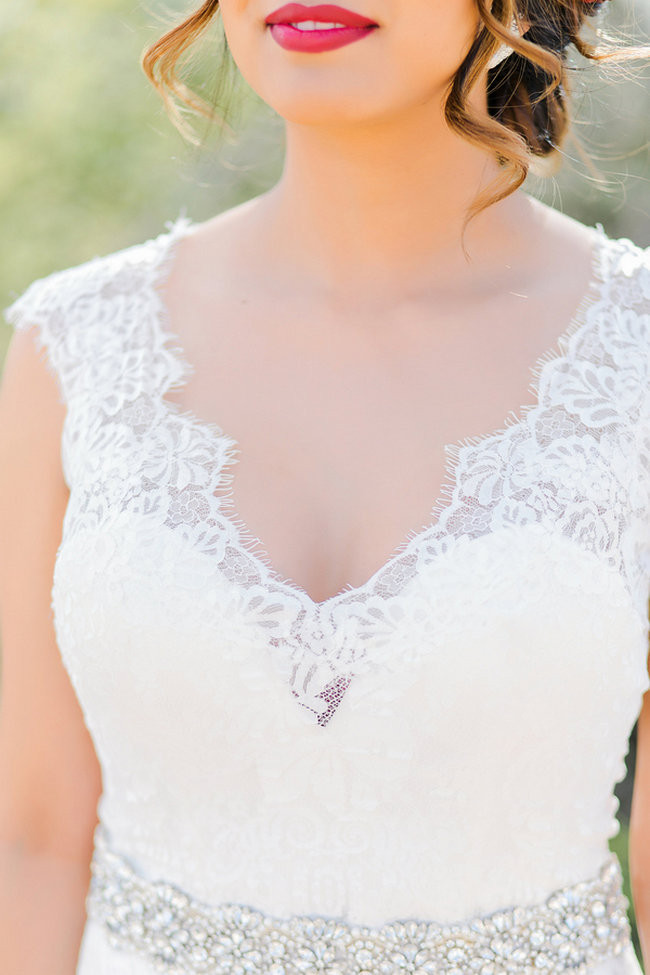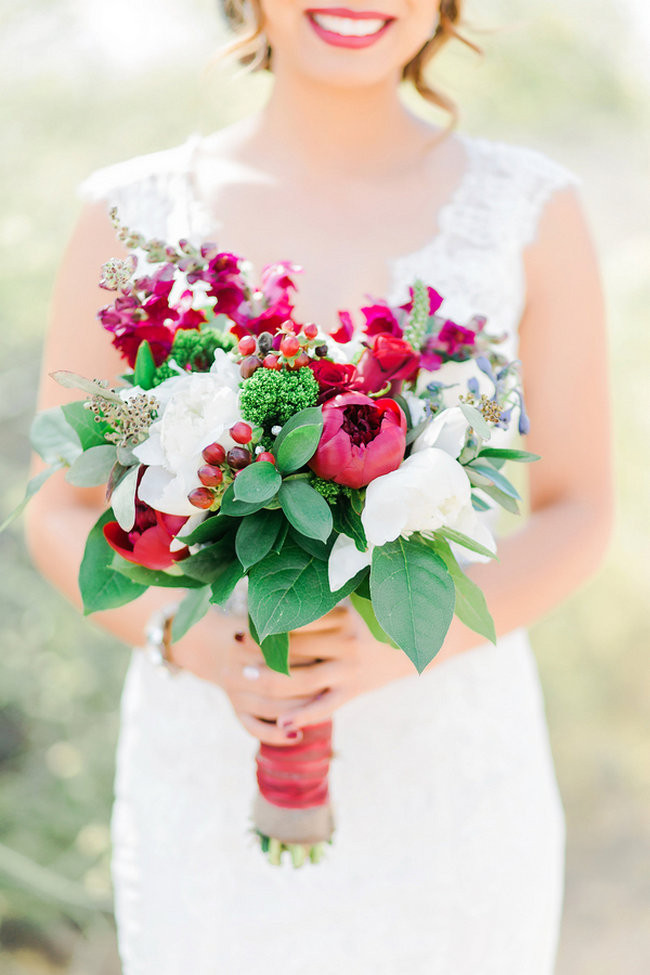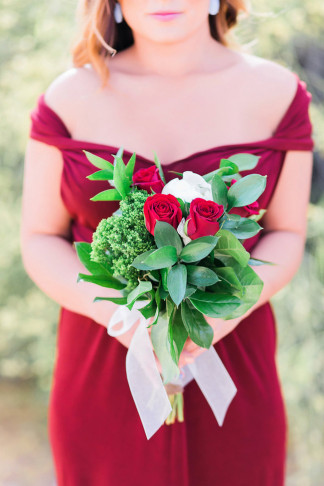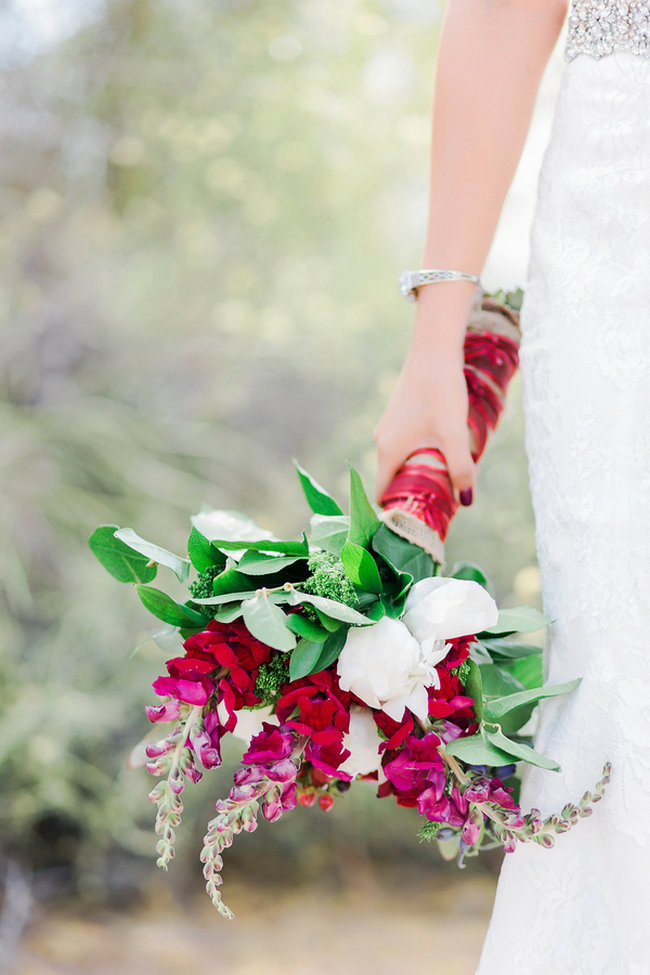 Andrea ordered all of her flowers online: lots of babies breath, roses, red peonies, and green fillers!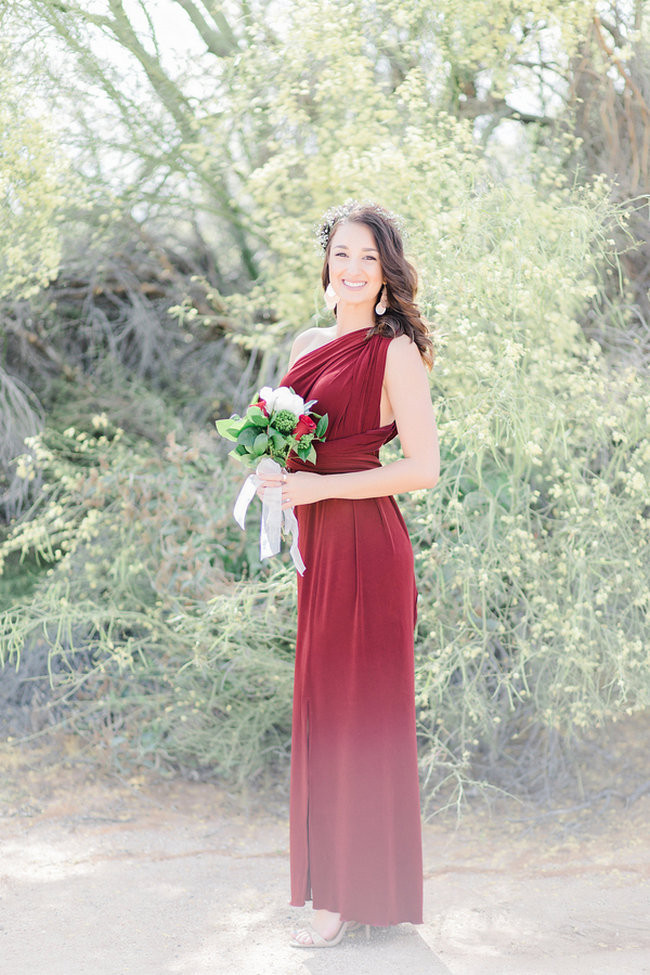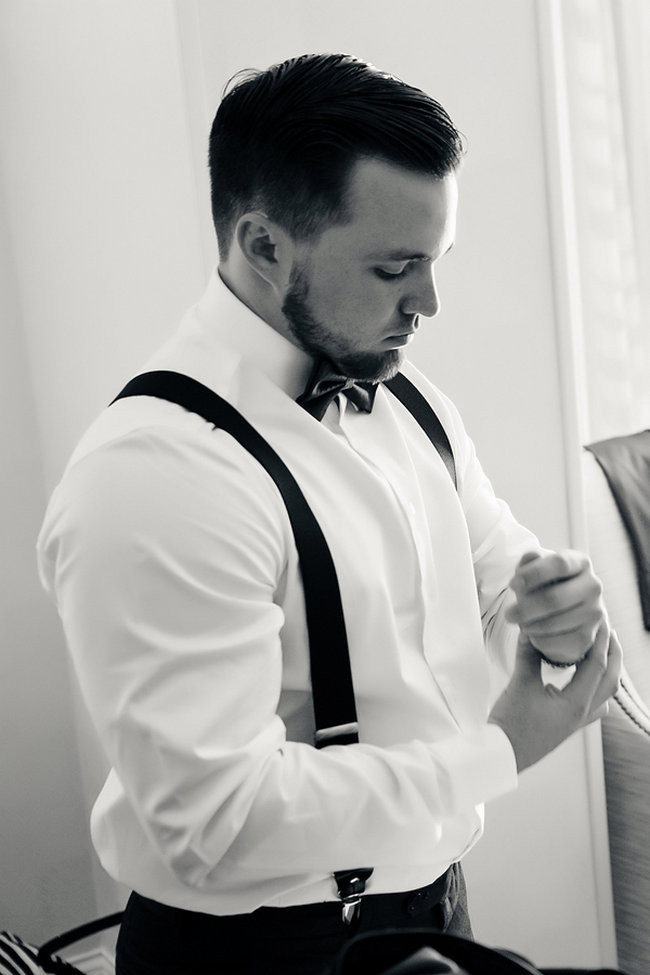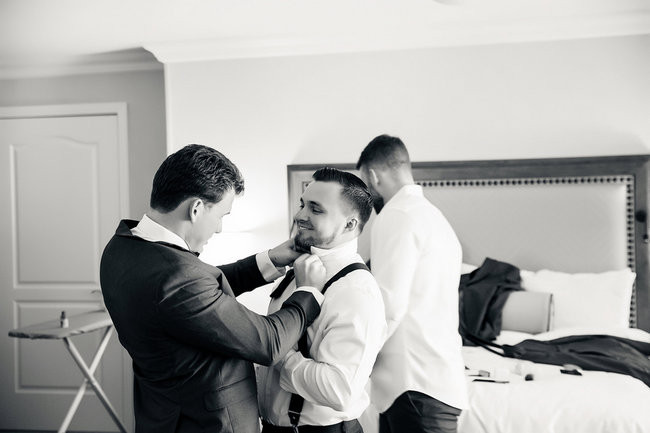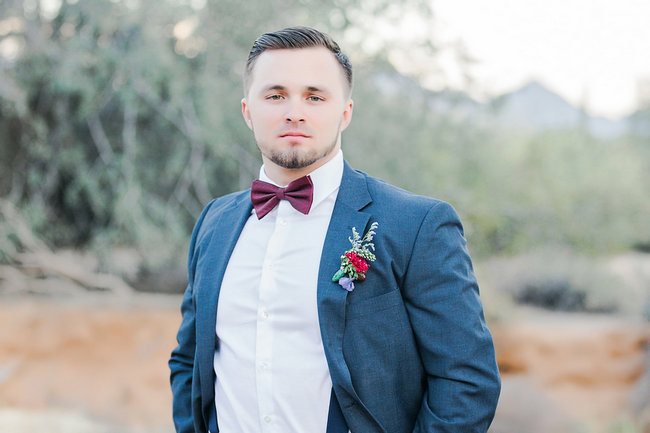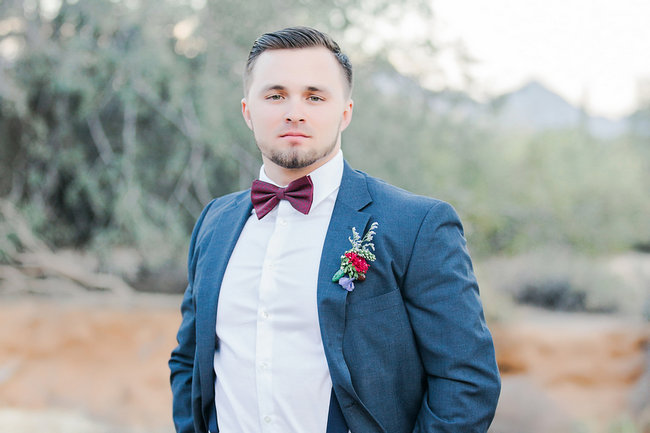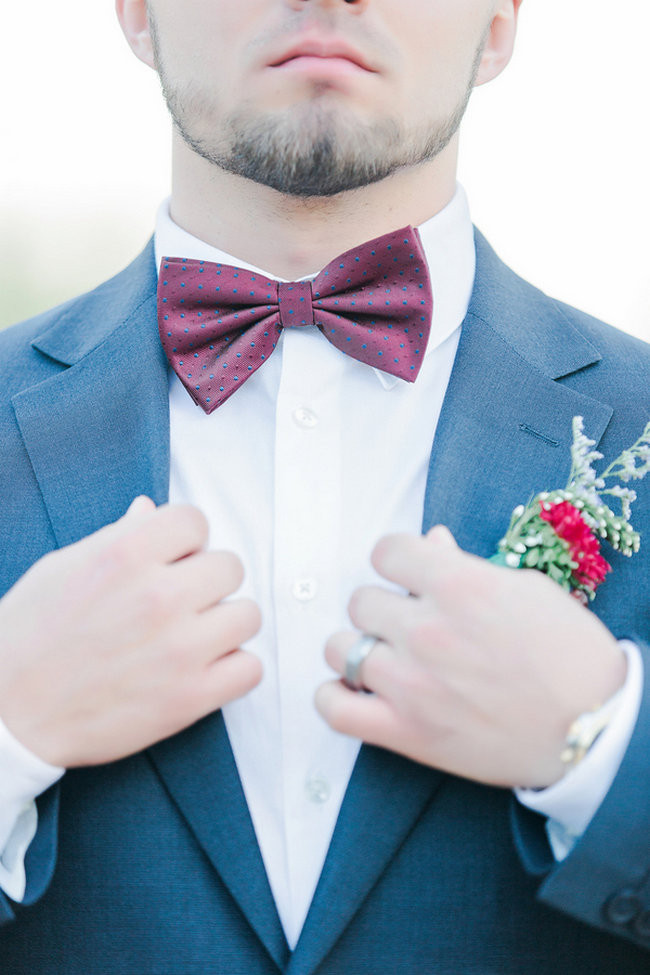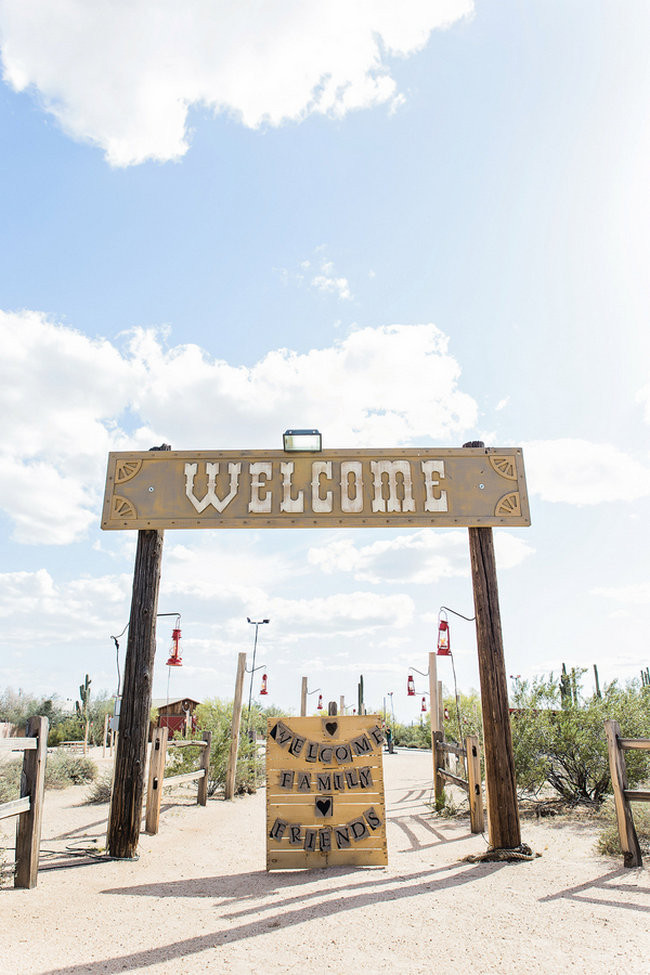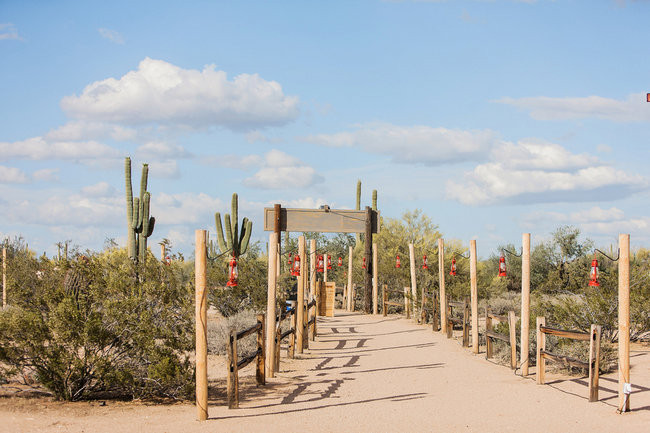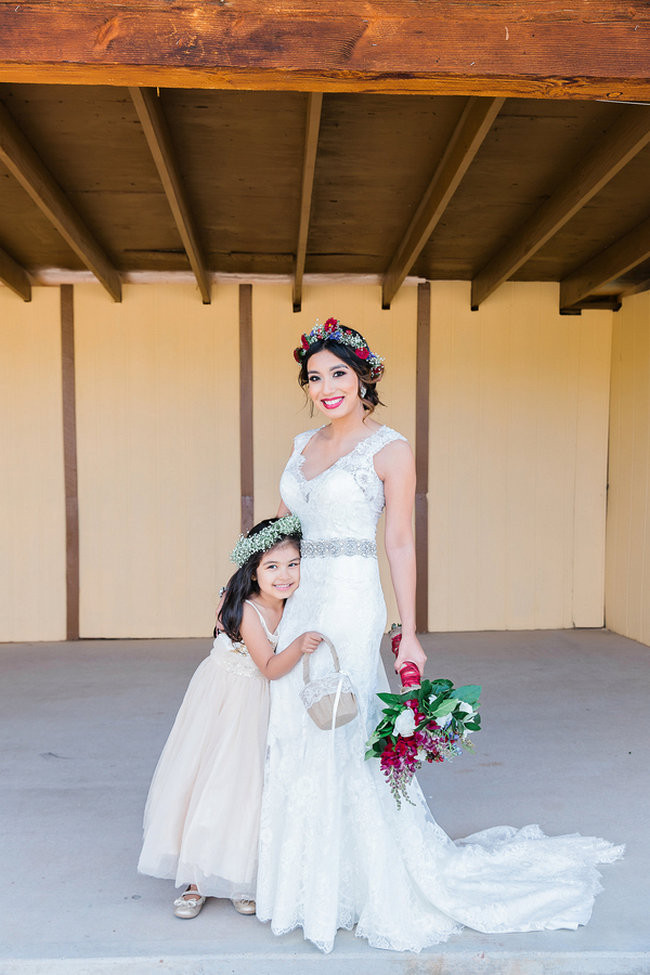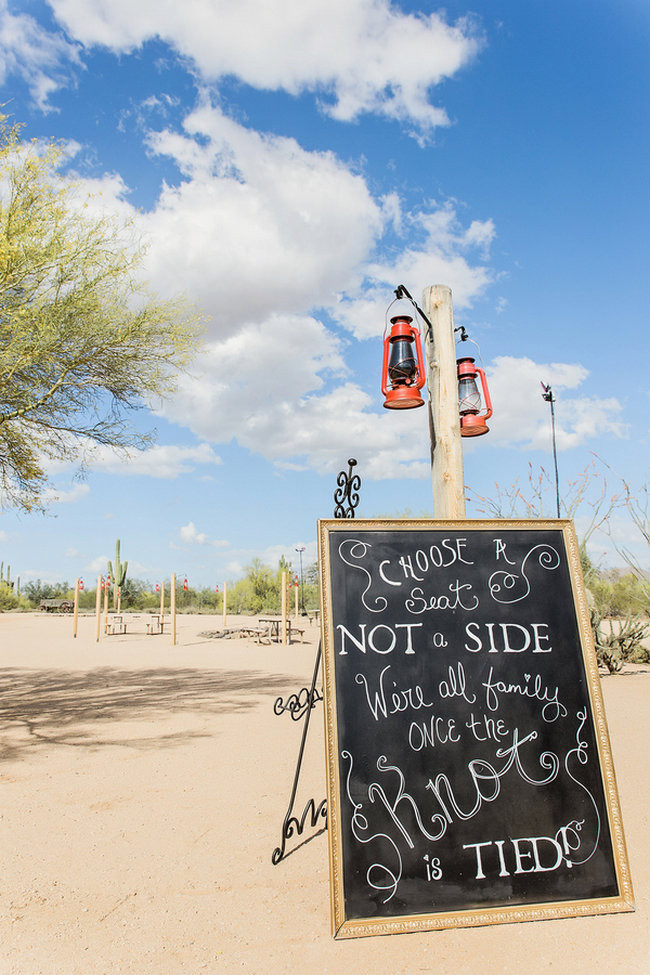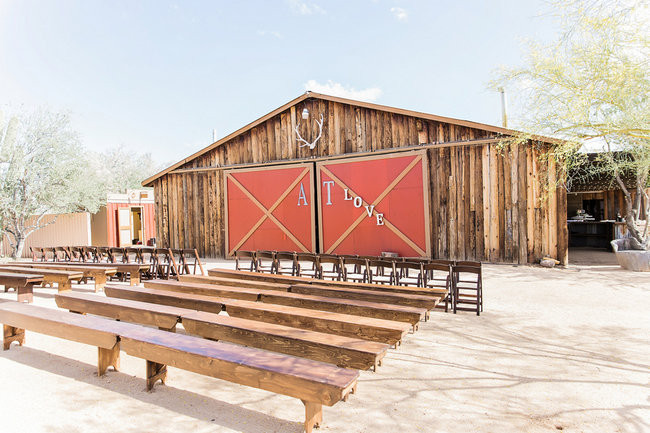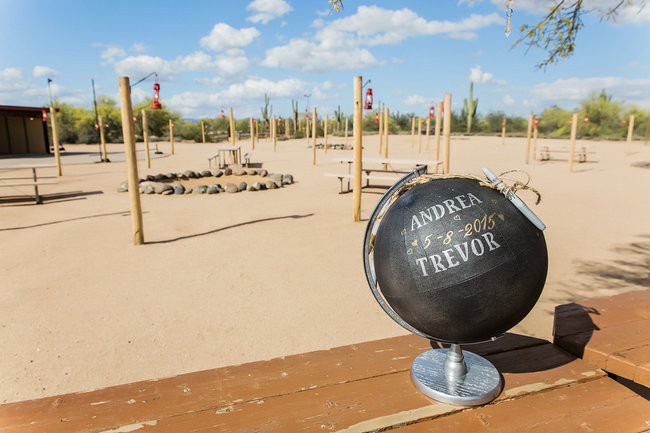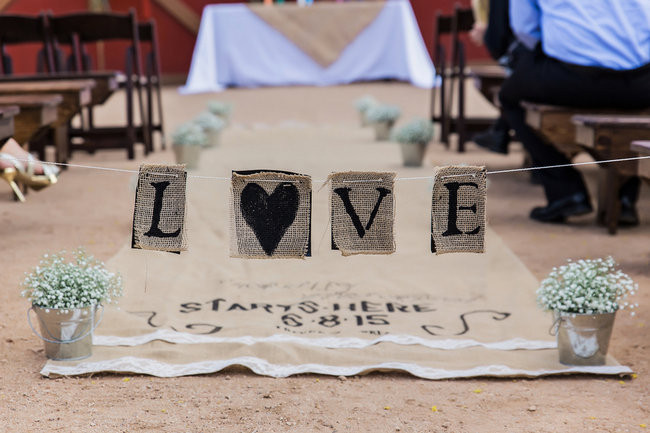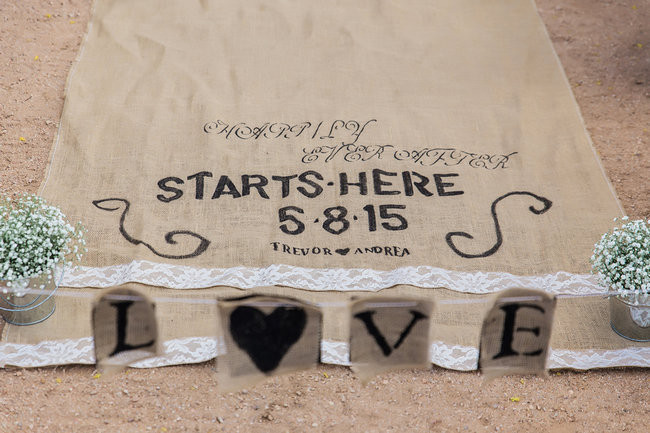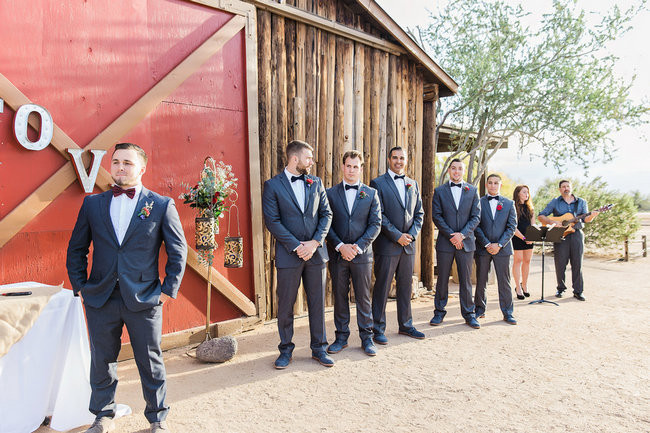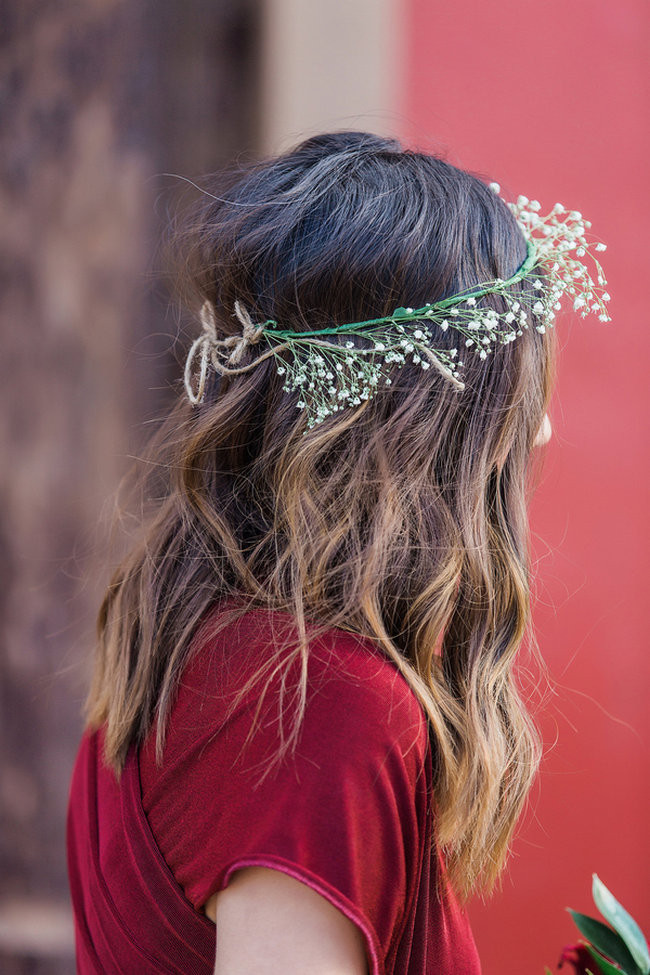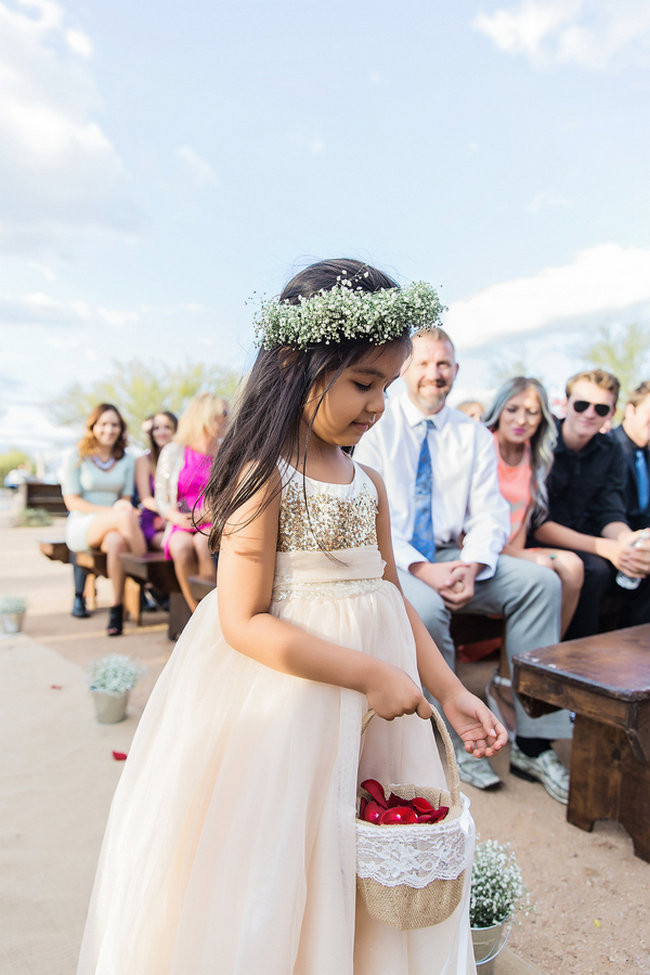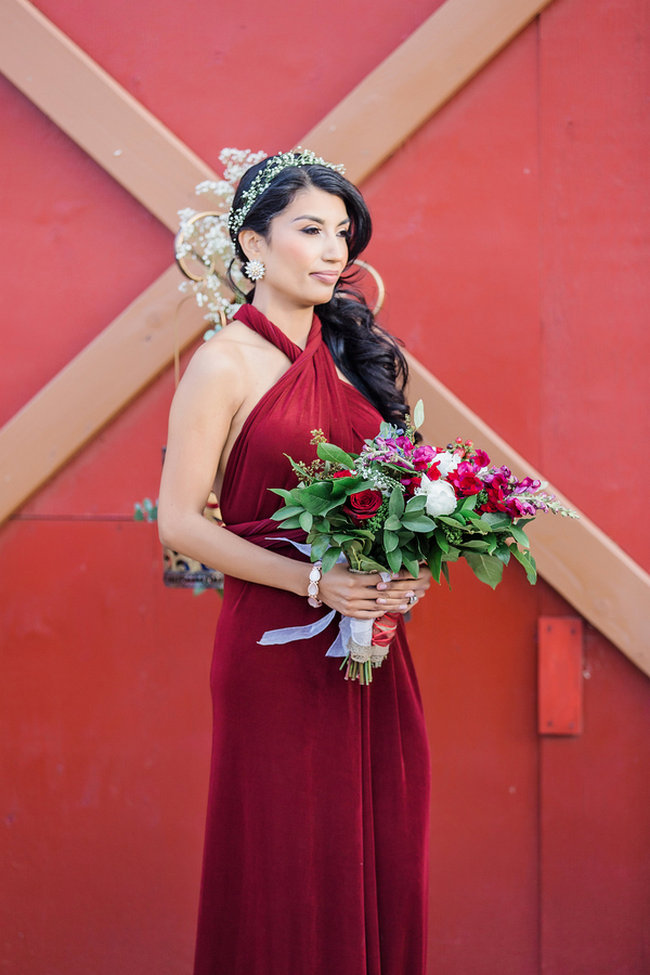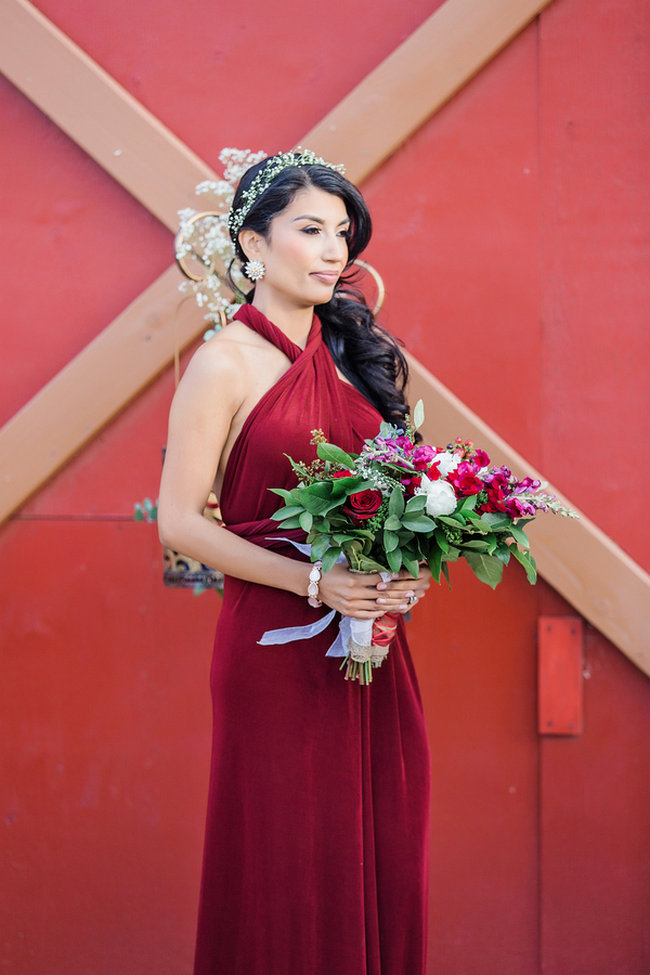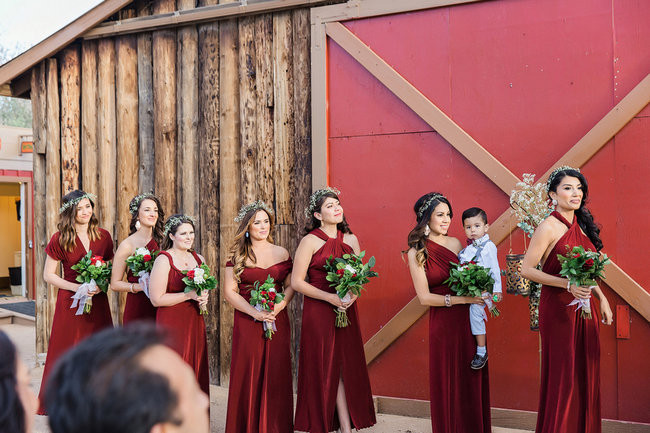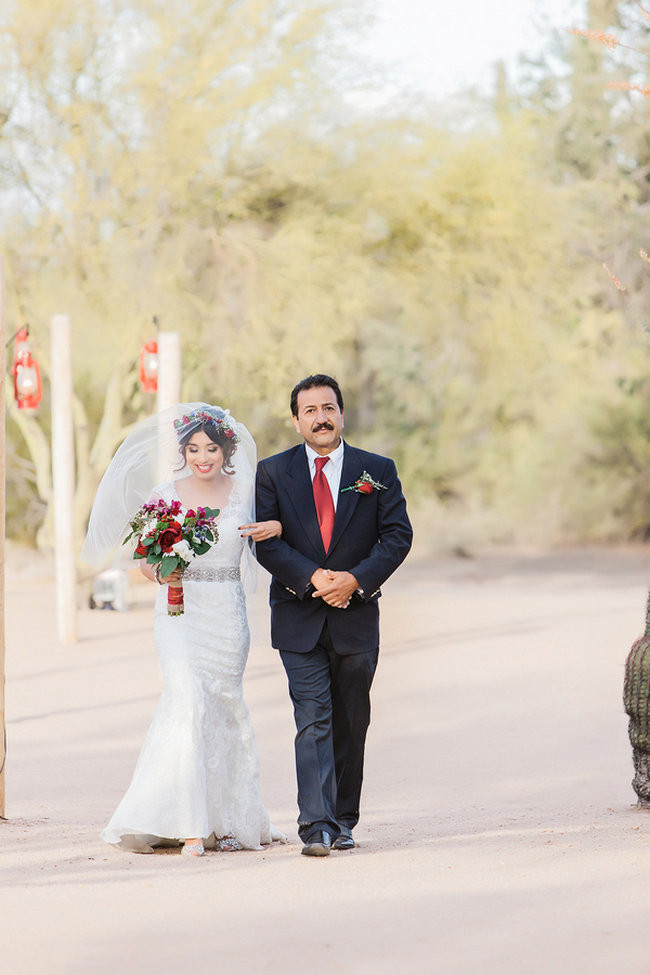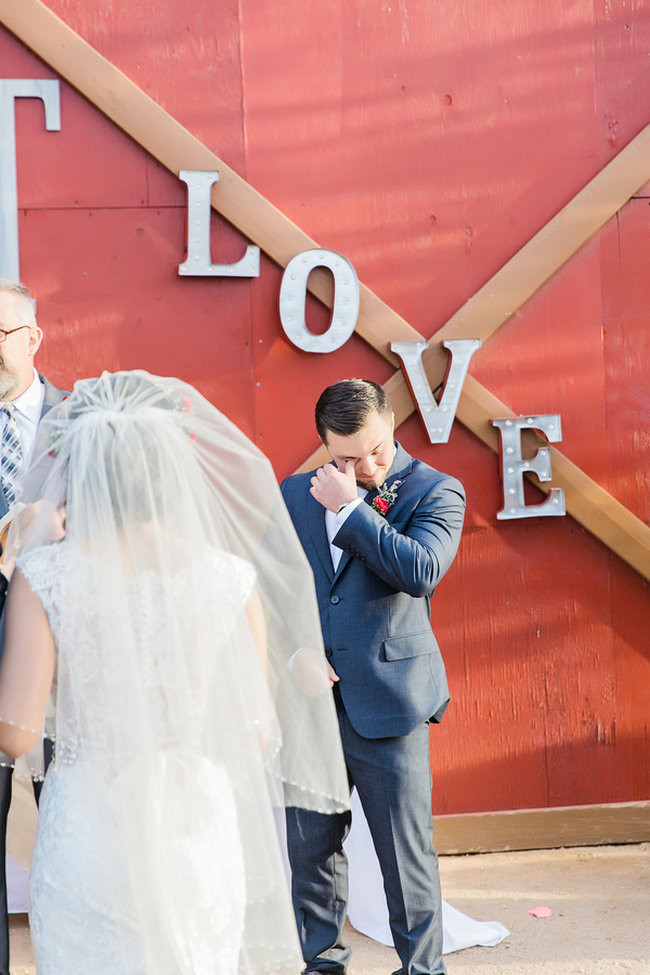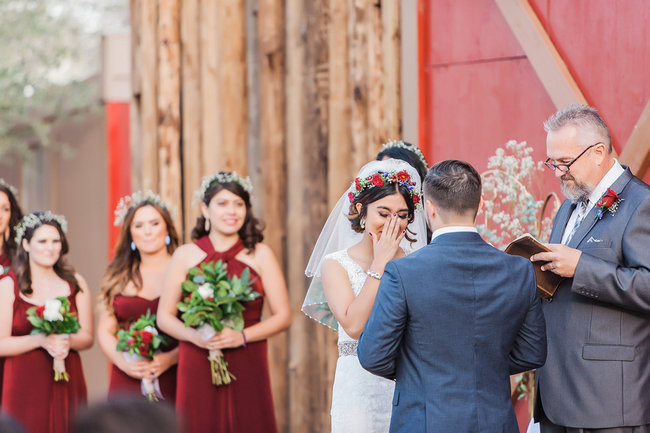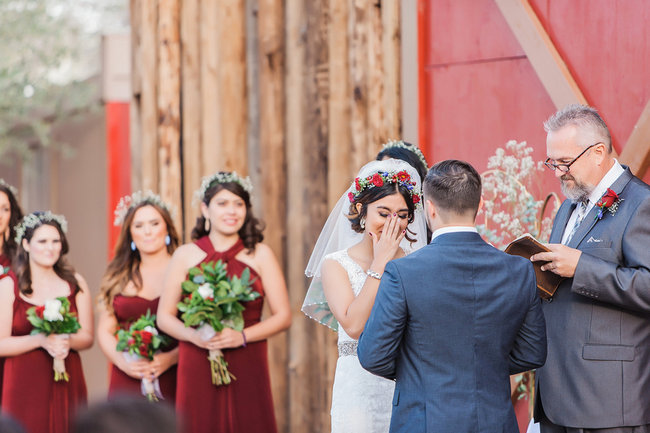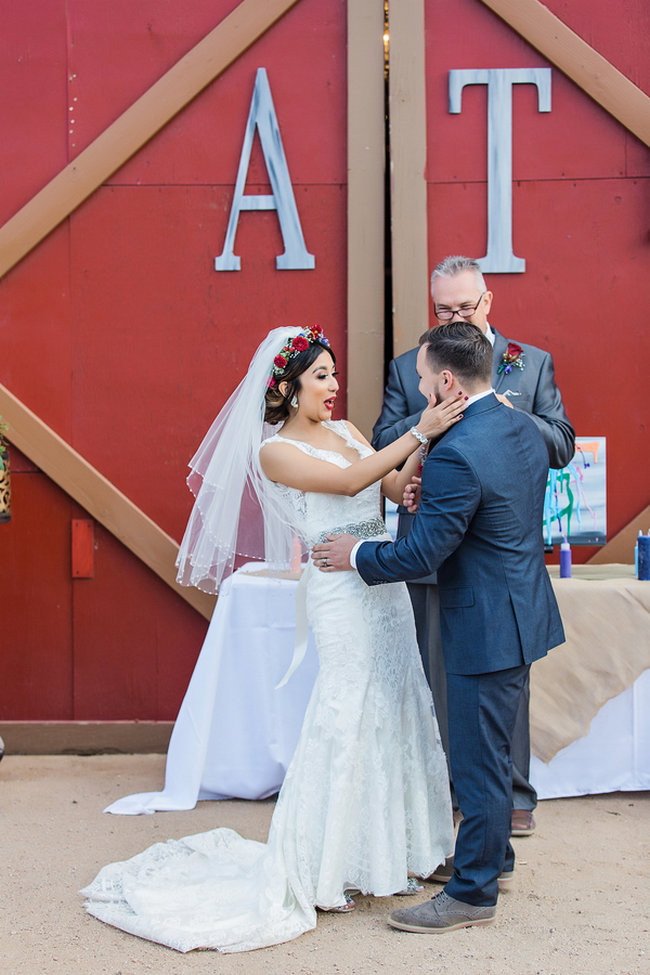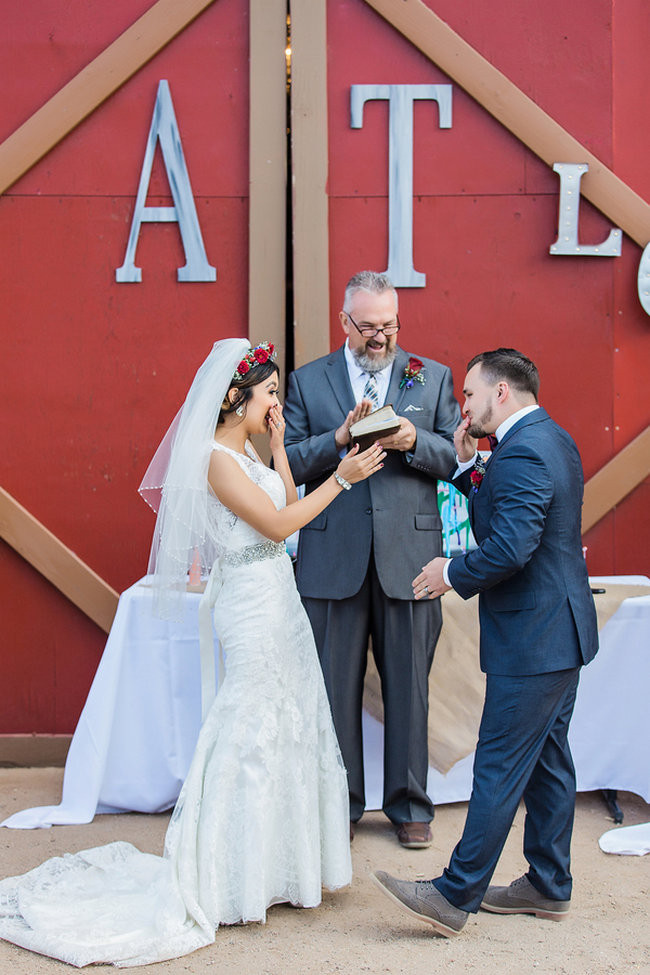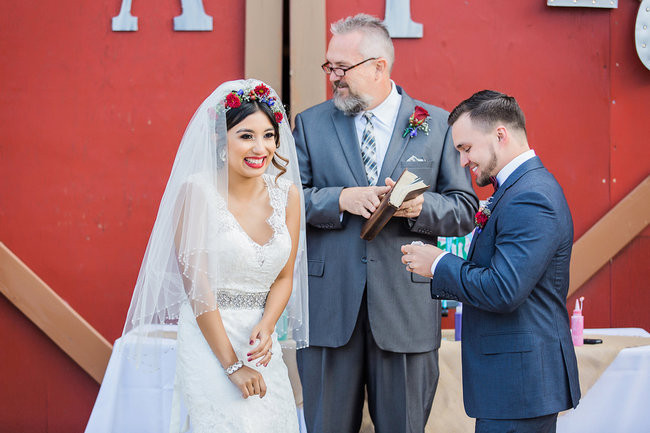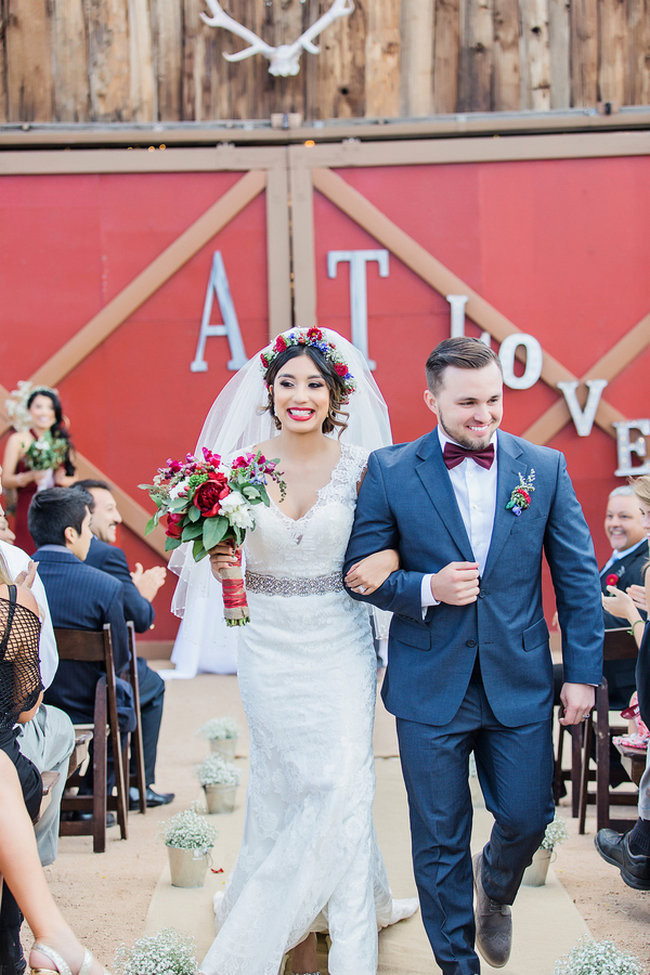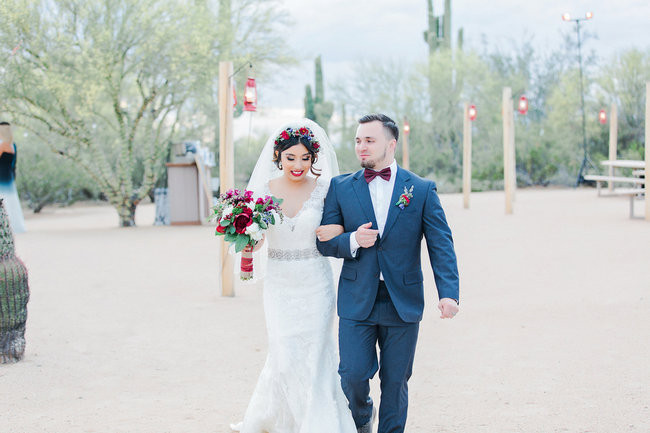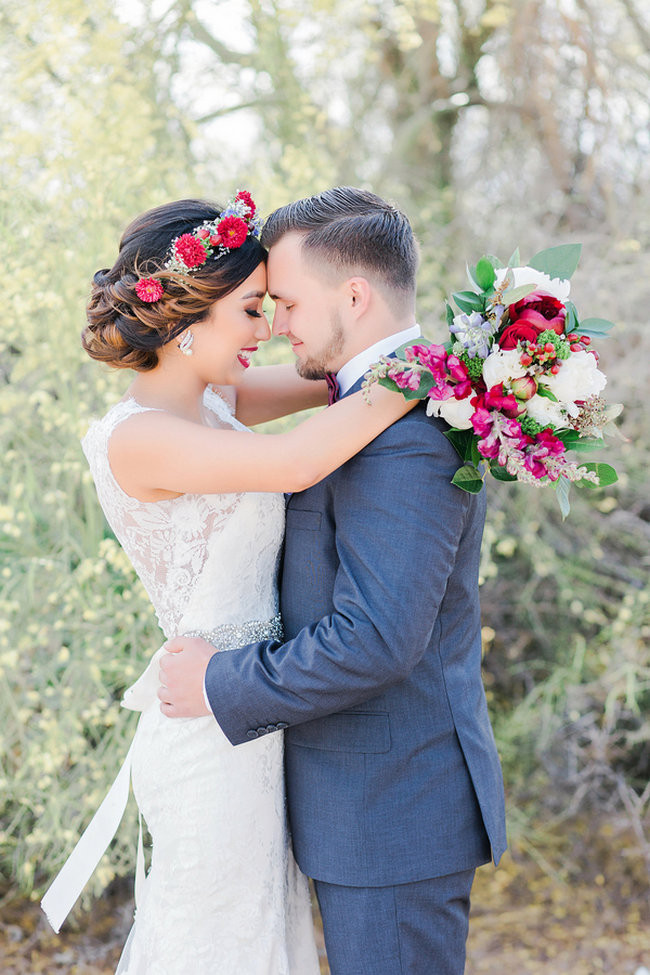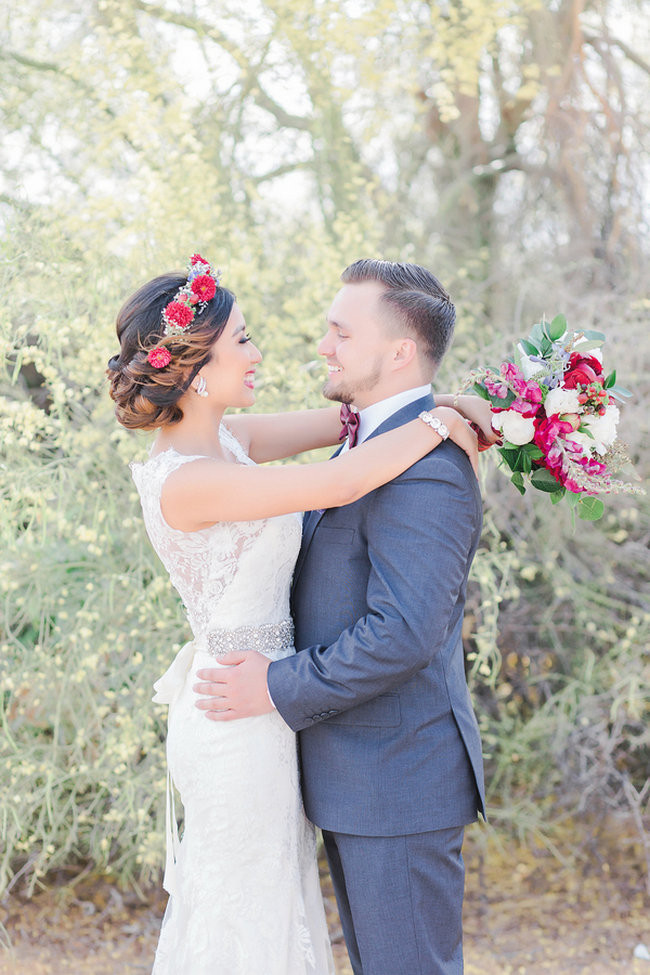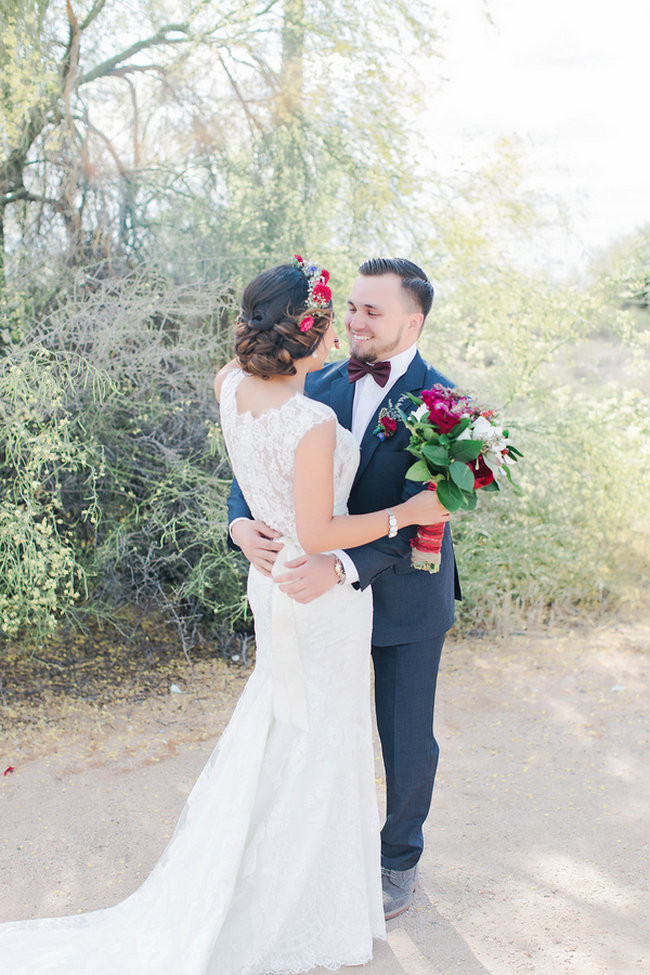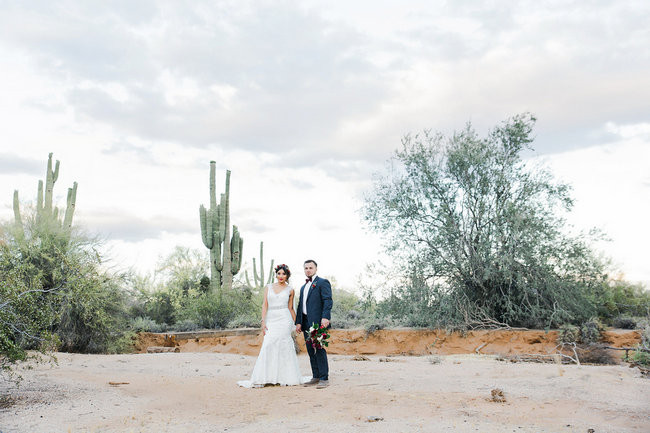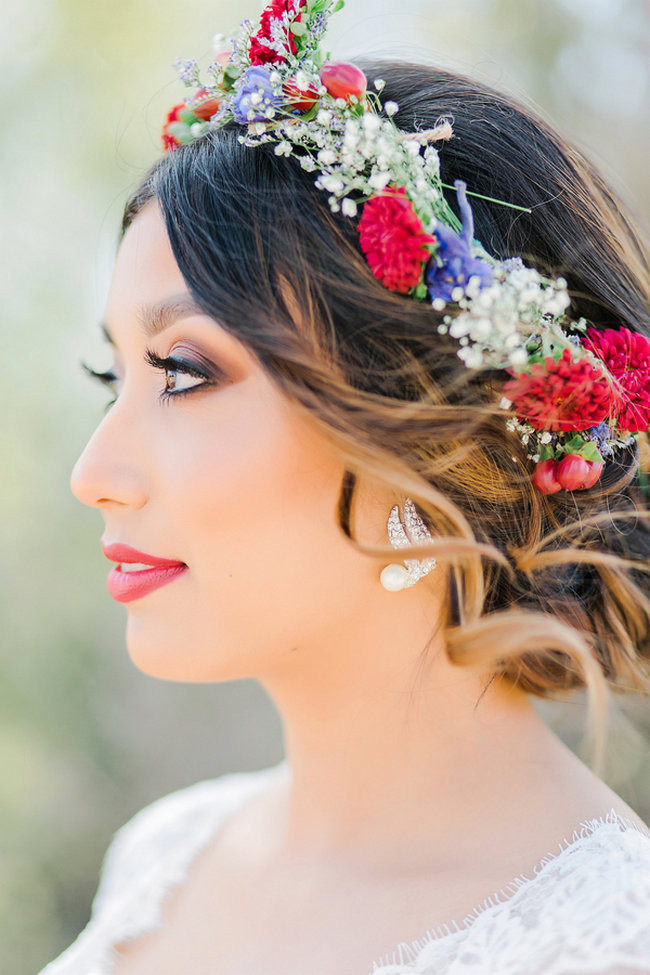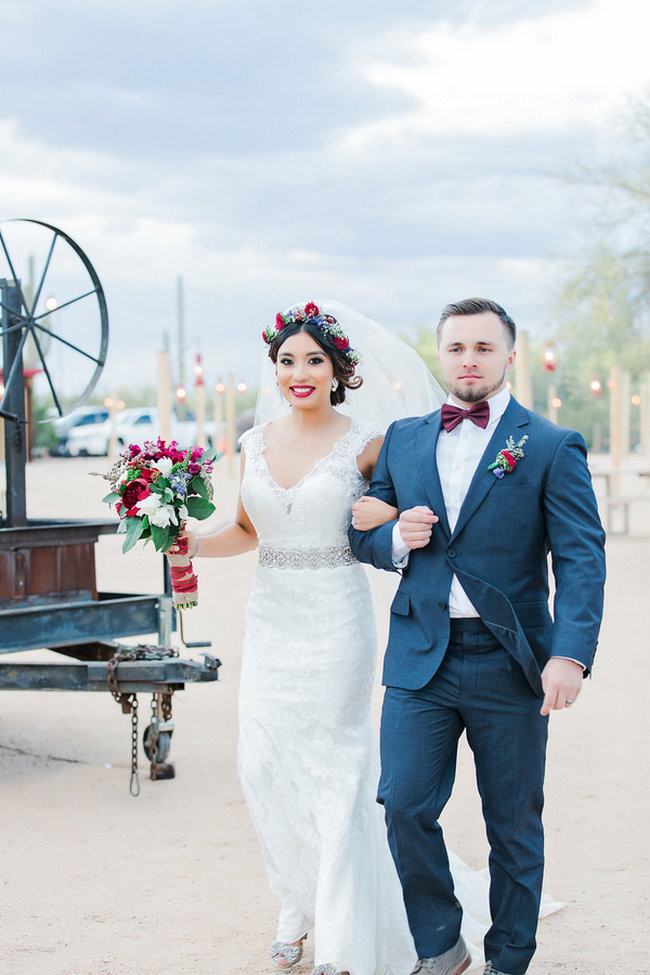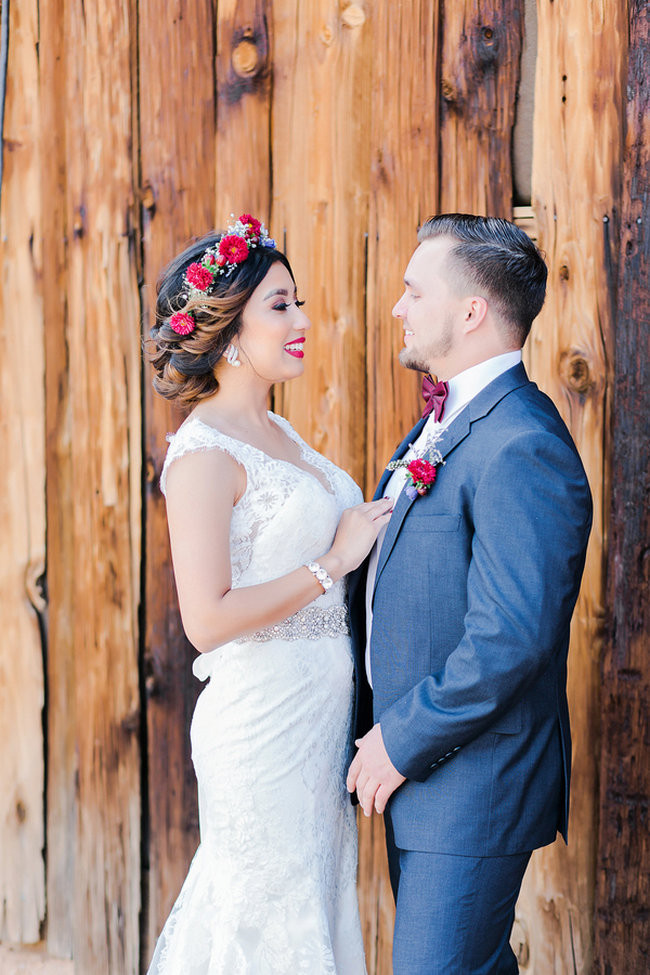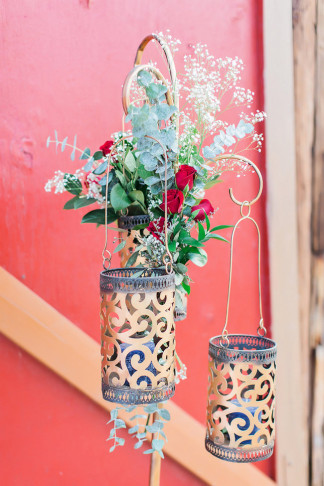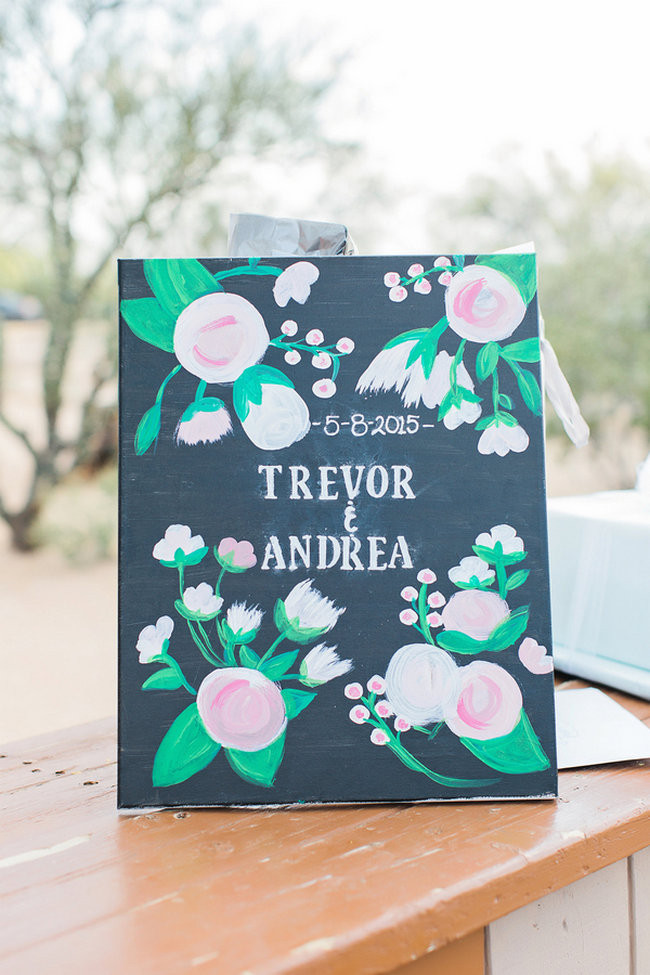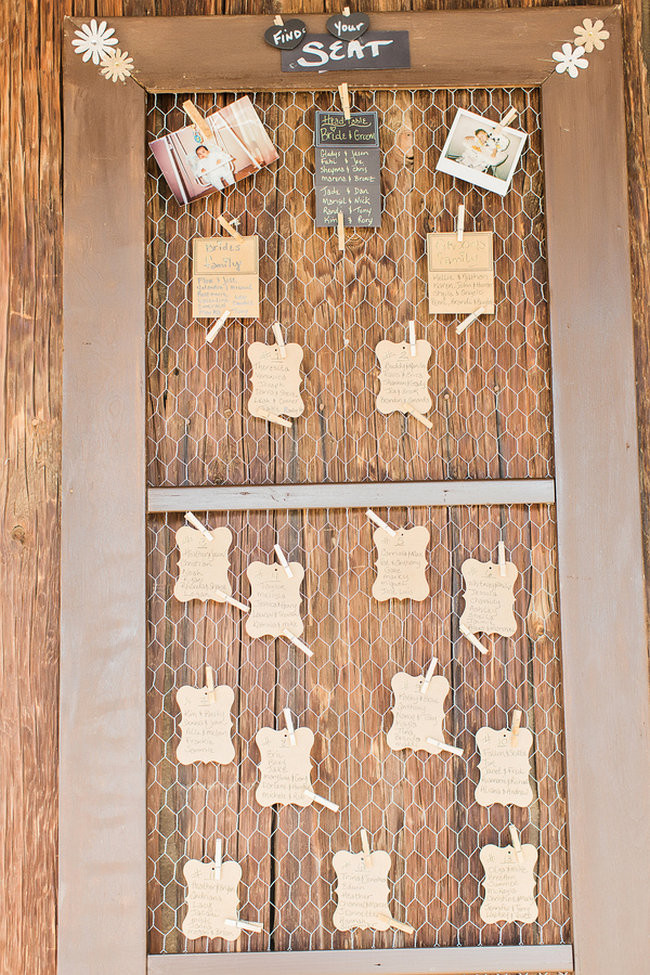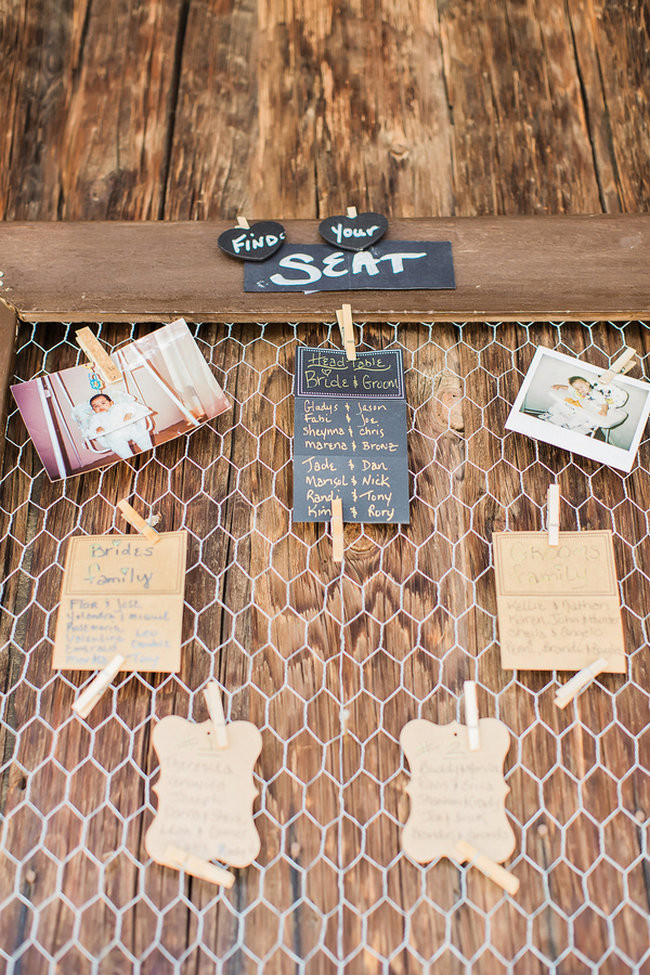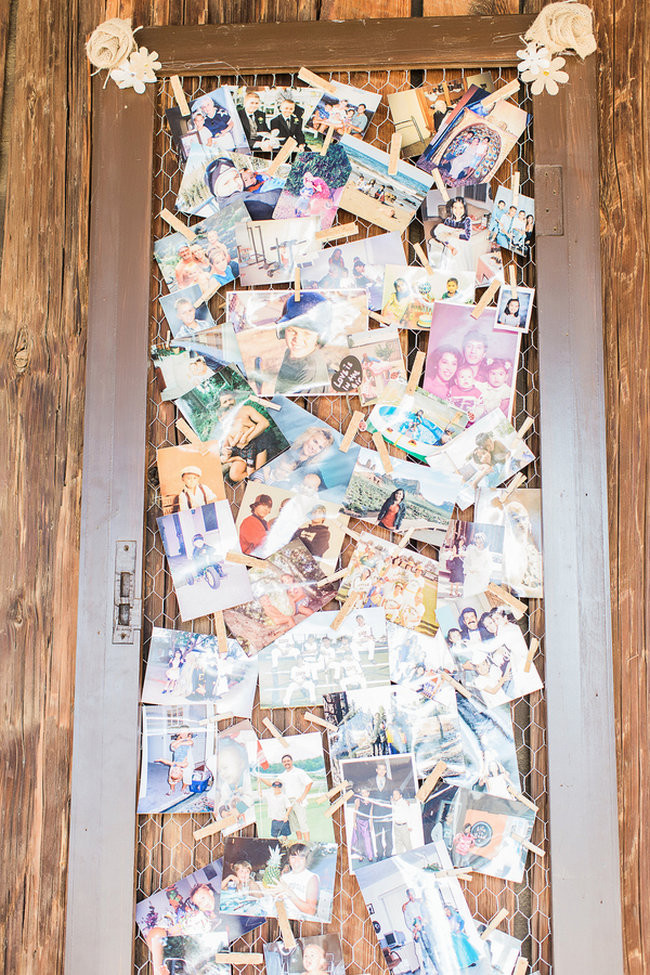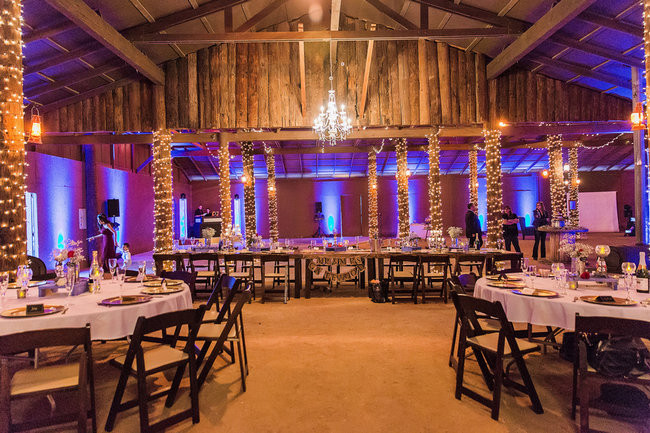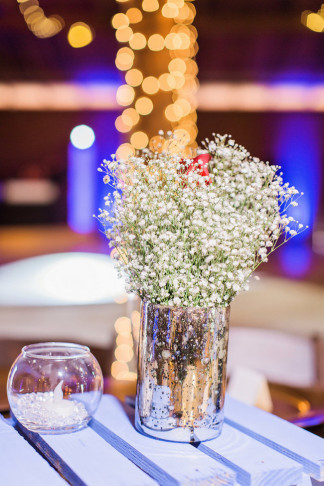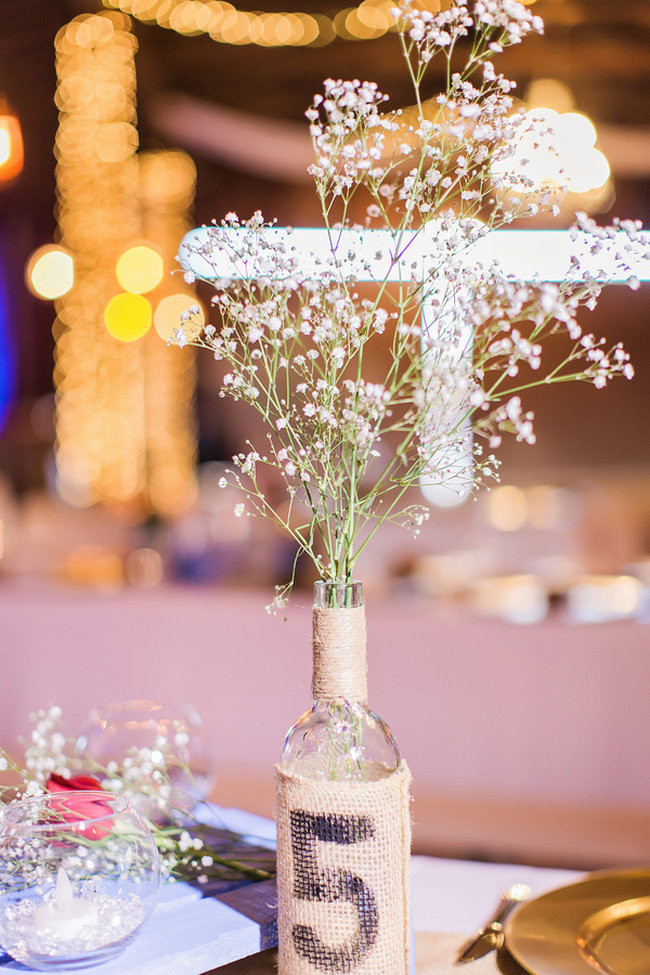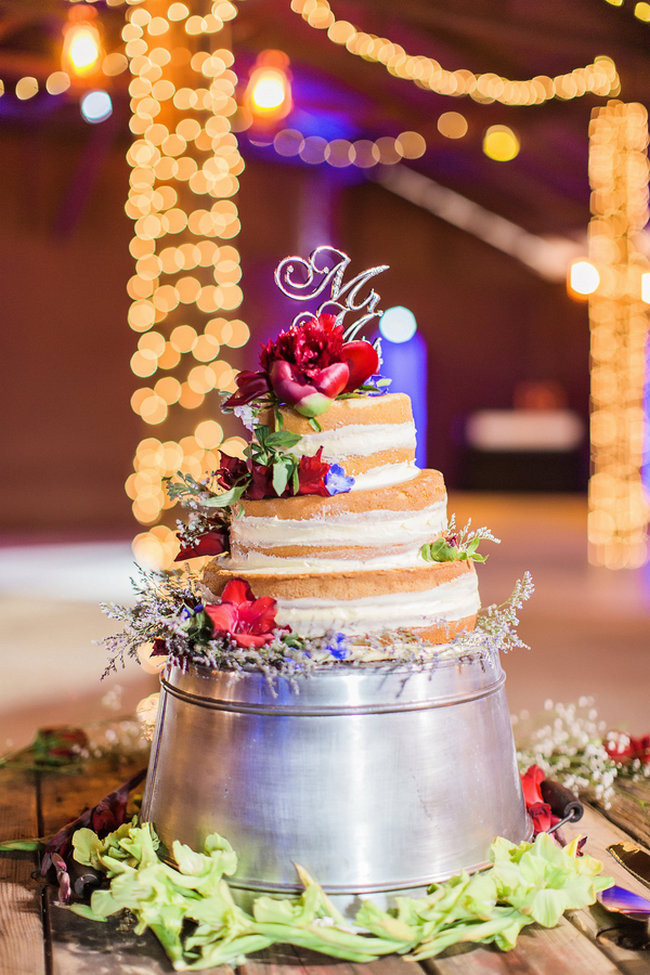 Bohemian Barn Wedding in the Arizona Desert
Love Story: Trevor and I had admired each other from a far at the gym for quite some time but neither of us approached each other during our workouts. Then at a mutual friends birthday party we recognized each other and started talking. Although I didn't remember his name, a few days later we saw each other at the gym again and finally started talking. Trevor then asked me to go on a date! We dated for a year and a half.  I had always wanted to have a photoshoot with him but we were never able to. But on December 24th one year, Trevor planned a special day for me which included a photoshoot! Little did I know when, where, or why… We met with a photographer and there was a a small creek with person I had never met playing a guitar and singing (I thought nothing of it). We sat down at one of the props they had set up and I hear the man start singing 'Marry Me' by Bruno Mars. I told Trevor "Aww babe, Listen to the song!" and he dropped down to his knee to pop the Question!! Of course I said yes. I then hear a bunch of loud cheers and screams from behind us  – my entire family and his entire family came running down the hill!
Wedding Dress Inspiration: My style inspiration came from my mother, she was very classic. On her wedding day she wore lace, so I wanted to incorporate that into mine as well. I love the romantic look so I went with a pure white dress and flowers in my hair. My style inspiration for both my hair and makeup was a bold / bohemian look. My hair dresser is my sister-in-law – she did a fabulous job on nailing exactly what I wanted. My hair was an updo with loose curls and a beautiful flower crown made by the mother-of-the-groom. My makeup was perfect. I didn't want an overdone look yet I didn't want to look too natural. I wanted the best of both worlds and she was right on point. She questioned me about having a bold lip but I was persistent and couldn't be more happy.
Bridal Party Styling: The bridal party wore my favorite dress of all time, an infinity dress. One dress can be styled in hundreds of ways. the dress company "Vintage Origin" was a perfect choice. The groomsmen wore classic suites with a bow as a special touch.
Groom Styling: My dashing groom was wearing a navy suite that really made my heart melt. He wore a wine red colored bowtie that popped.
Wedding Ceremony: I walked don the aisle to one of my favorite song "Sea of Love". For the unity of our families, we had a canvas where both of our parents and ourselves had different paint colors. We then splattered and mixed our colors together to signify our unity.
Wedding Guest Book: Our guest book was a globe painted black and silver for our guests to sign.
Reception Details: Our reception went inside the barn, made special by our friends and family that helped set it up. Our guest had picnic tables with candles, DIY center pieces, and flowers over a white table runner. Our wedding party was on one BIG farm table with a white runner in the middle.
Wedding Planning Advice: 
Biggest lesson is knowing your budget and sticking to it!
Remember your Photographer's work is the only thing you'll have to show at the end of it all!! Jessica Q our photographer was extremely helpful. She would do everything for us and was on point. Such a lovely person to work with.
Do your own decoration and projects for the wedding.
Keep in mind your guest list could be limited depending on your venue so choose your guests wisely.
♥ ♥ ♥ Wedding Vendors ♥ ♥ ♥
Venue Desert Foothills Events and Weddings // Photographer Jessica Q. Photography // Dress Allure Bridal // Brides Hair Sheynna Frazier (Nearly Famous Salon) // Brides Make-up Courtney Montes // Flowers Bulk from Costco, Wedding helpers // Cake Sheynna Frazier // DJ / Music Elite Event Services // Decor Inspiring Designs // Wedding Planner Kellie Gatewood // Shoes Betsy Johnson // Suits Nick's Tuxedo's //  Q Up Barbecue- Food Trucks // Bridesmaid Dresses Vintage Orgin