Elegant Summer Celebration in Chicago ♥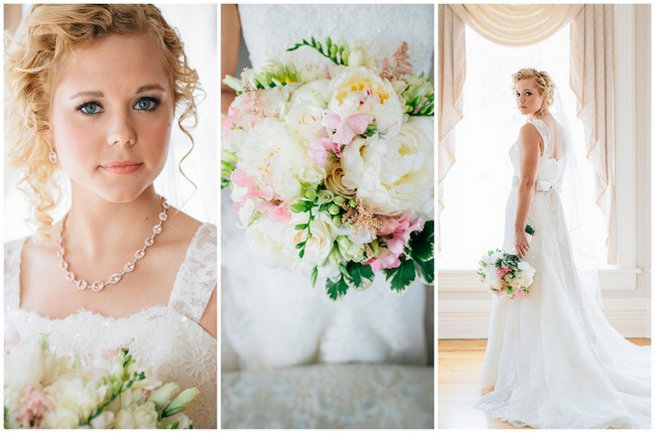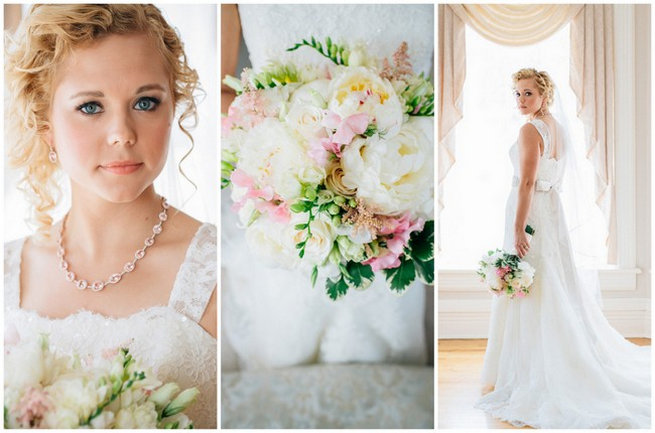 Clayton and Julia wanted a wedding that was tasteful, classy and stylish, a day that would be romantic and elegant with a touch of vintage nostalgia. With their venue, the Patrick C. Haley Mansion, as their inspiration, they decide that  blush was the perfect color for the romantic, elegant summer wedding that Julia had in mind.  And after seeing these beautiful photographs from Traci & Troy photography, we couldn't agree more!
"Clayton and I began looking for a wedding venue almost two years before our actual wedding day," shares Julia. "Immediately upon arriving at Patrick Haley Mansion in Joliet, Illinois, we knew it was perfect. The mansion had everything we envisioned: a pergola and garden area for the ceremony, a vintage and romantic mansion for cocktails and dessert, a chic third floor reserved exclusively for the bridal party, and a ballroom straight out of a fairytale for the reception. If that was not enough to immediately convince us, we soon learned that the Patrick Haley Mansion had delicious food and the option to have their bakery provide the wedding cake, which turned out to be cheaper, tastier, and prettier than anything else we were able to find. This, along with our great venders, allowed me to be a laid back and slightly less stressed bride leading up to our wedding.
Looking back on it all now, the one thing that truly mattered was being blessed enough to share such an amazing day with all of our friends and family, and to have such wonderful vendors who made the details of our day so lovely. We could not have asked for a more perfect wedding."
Blush Wedding at Patrick Haley Mansion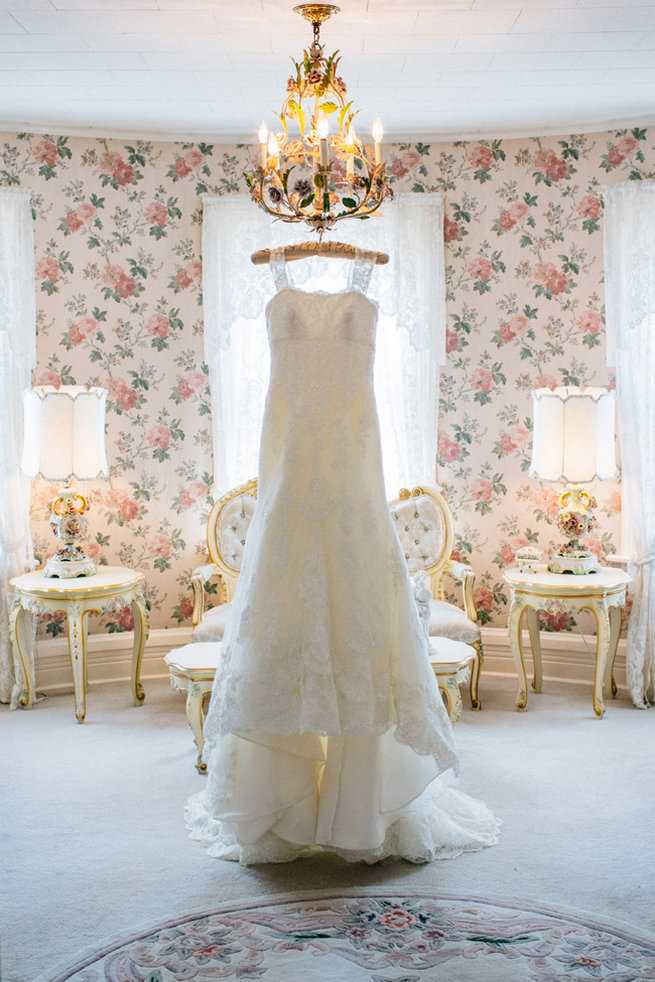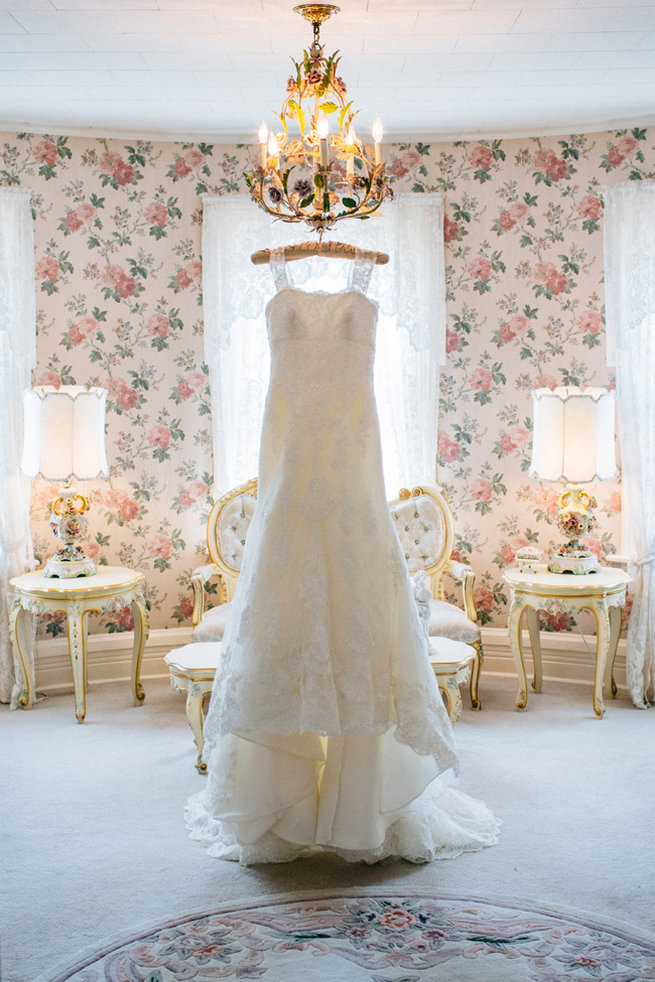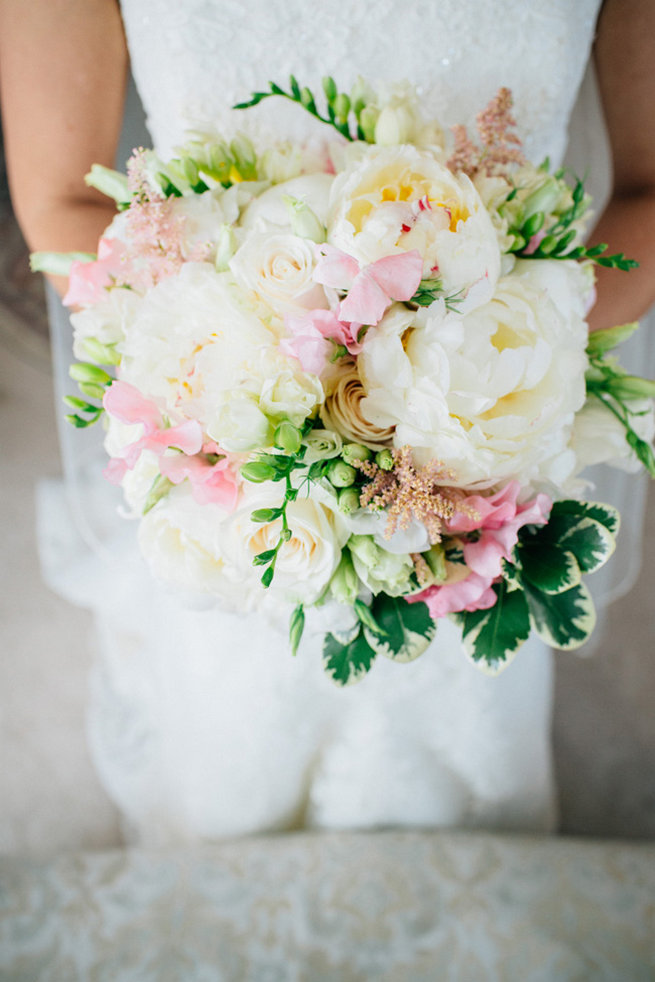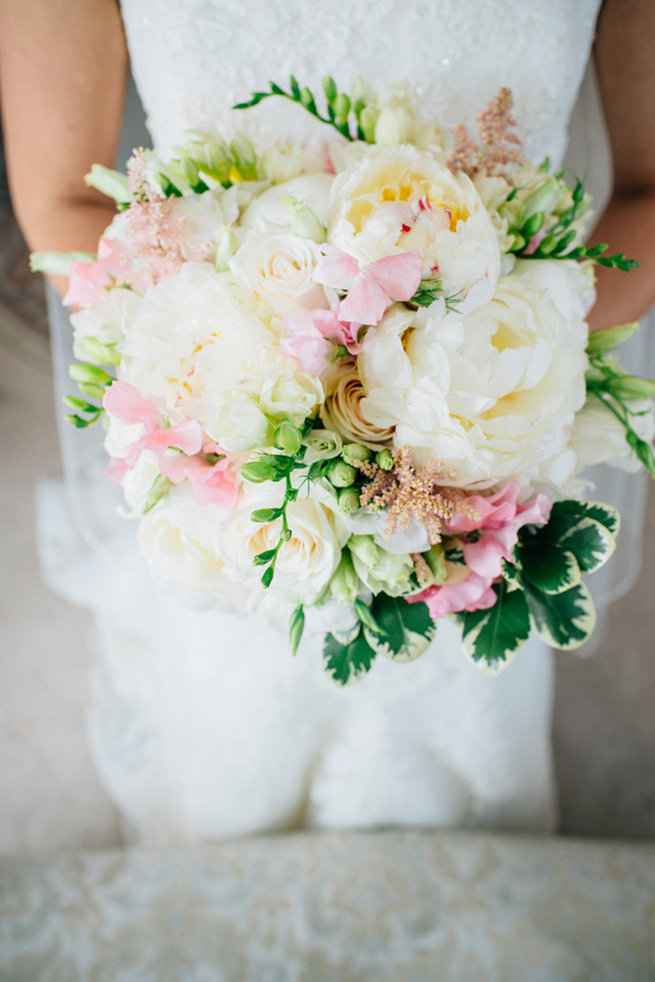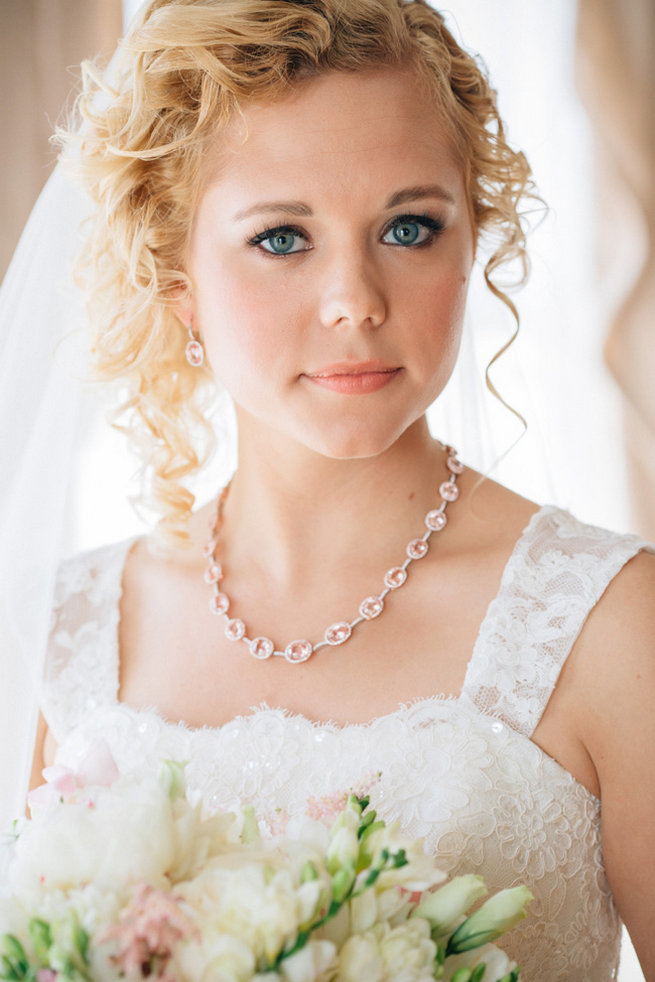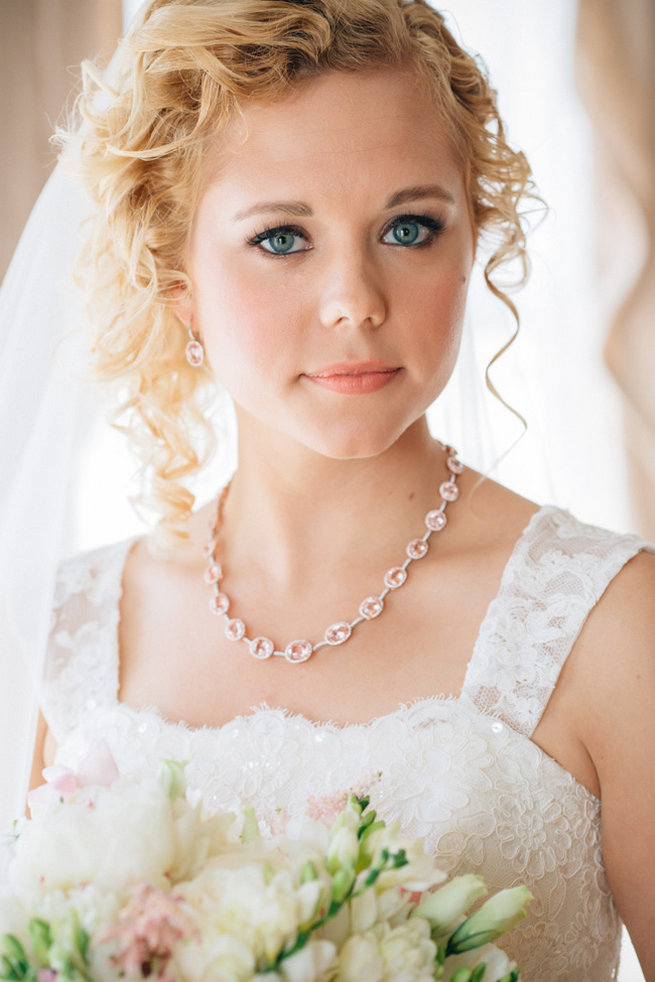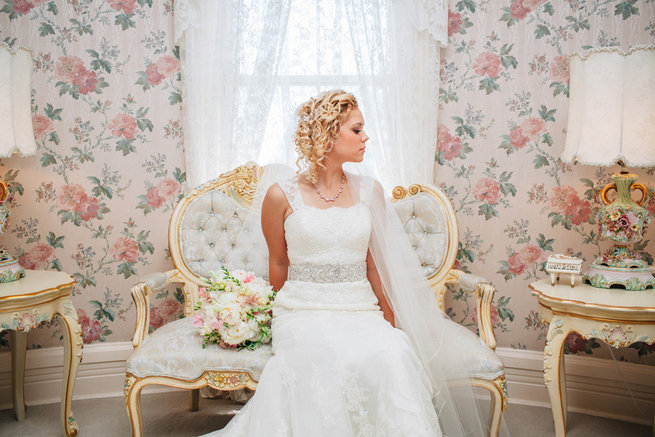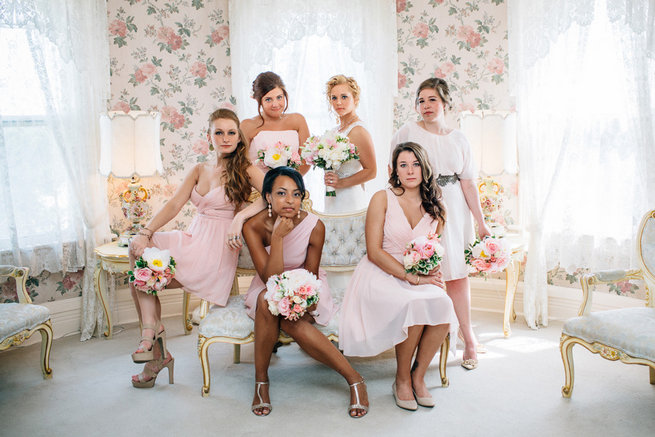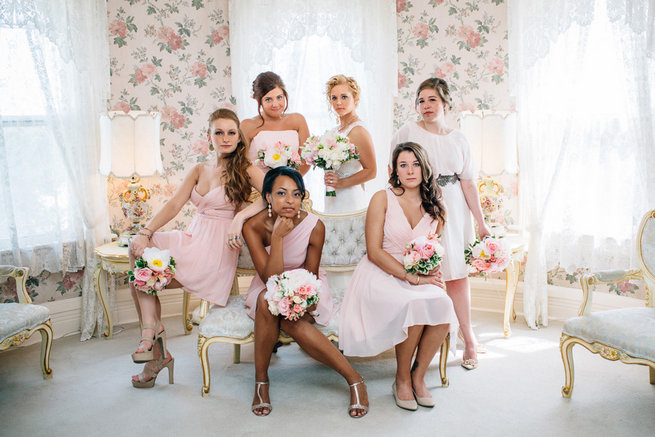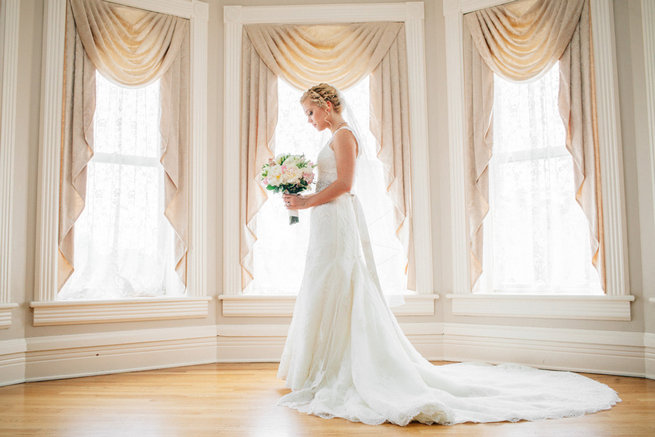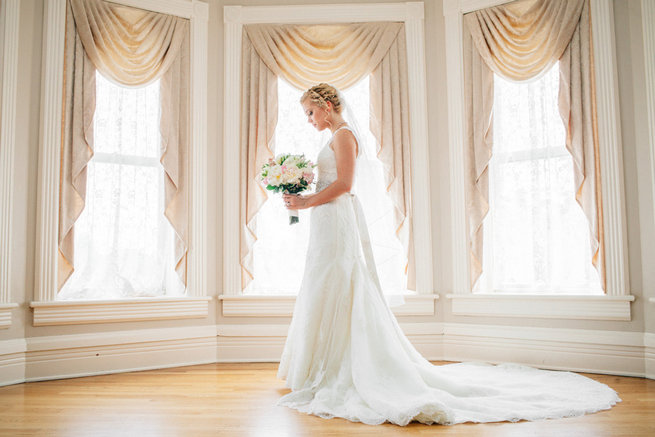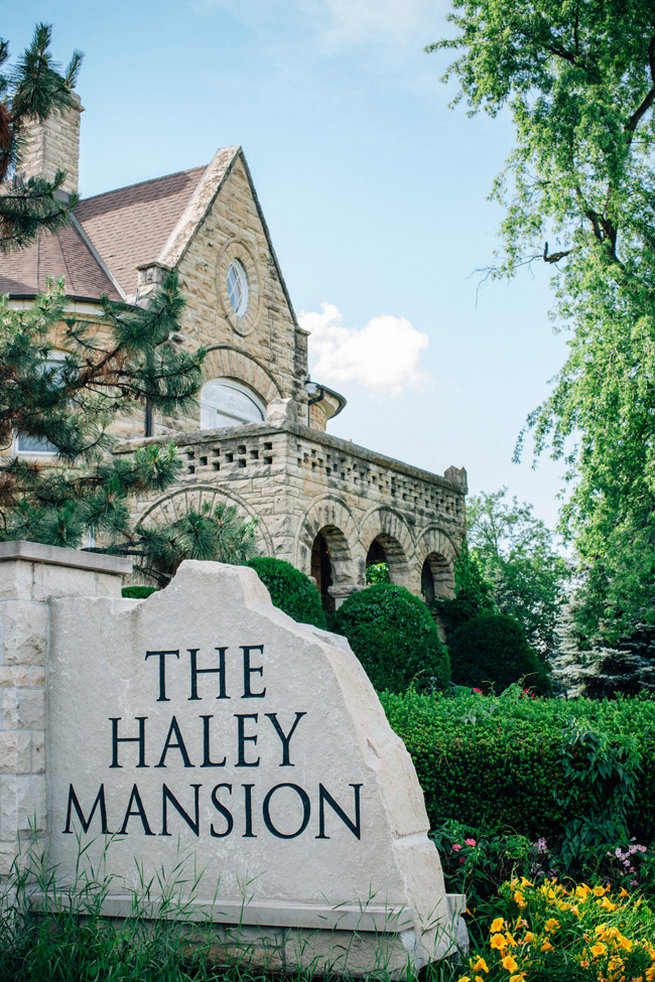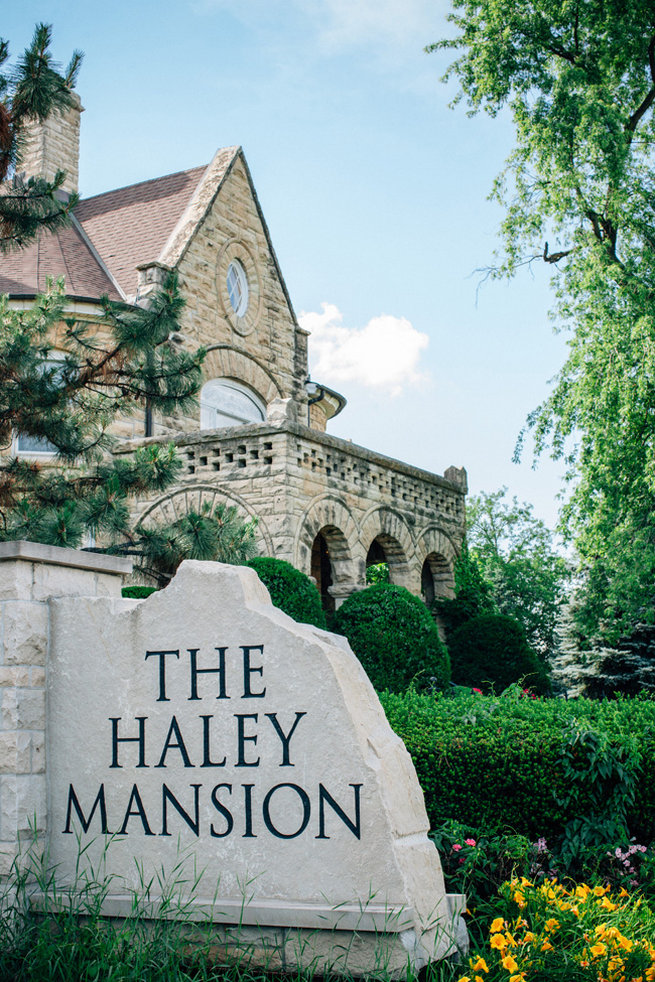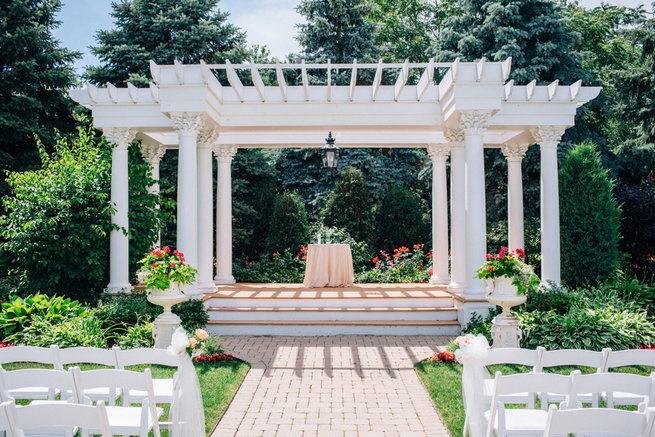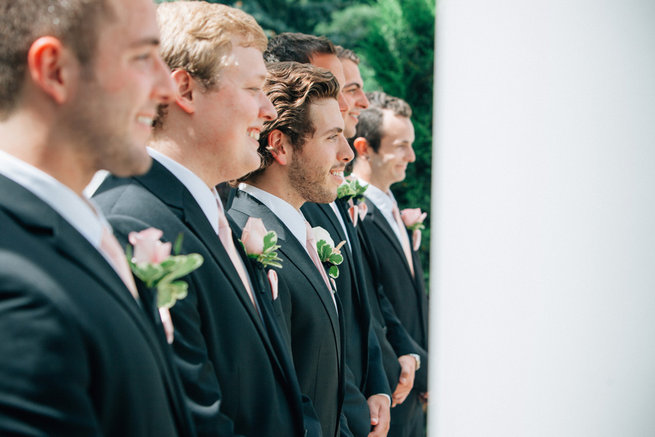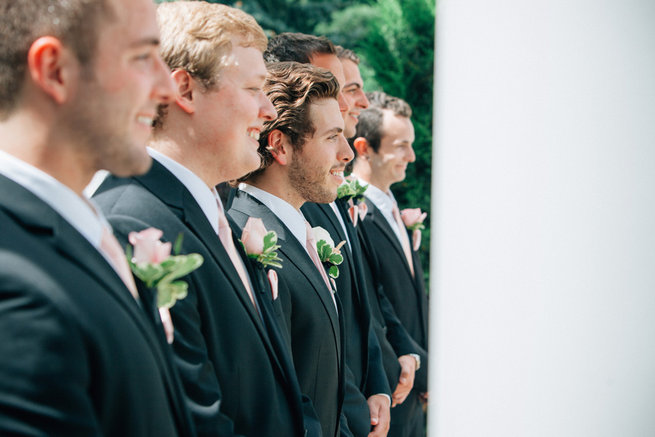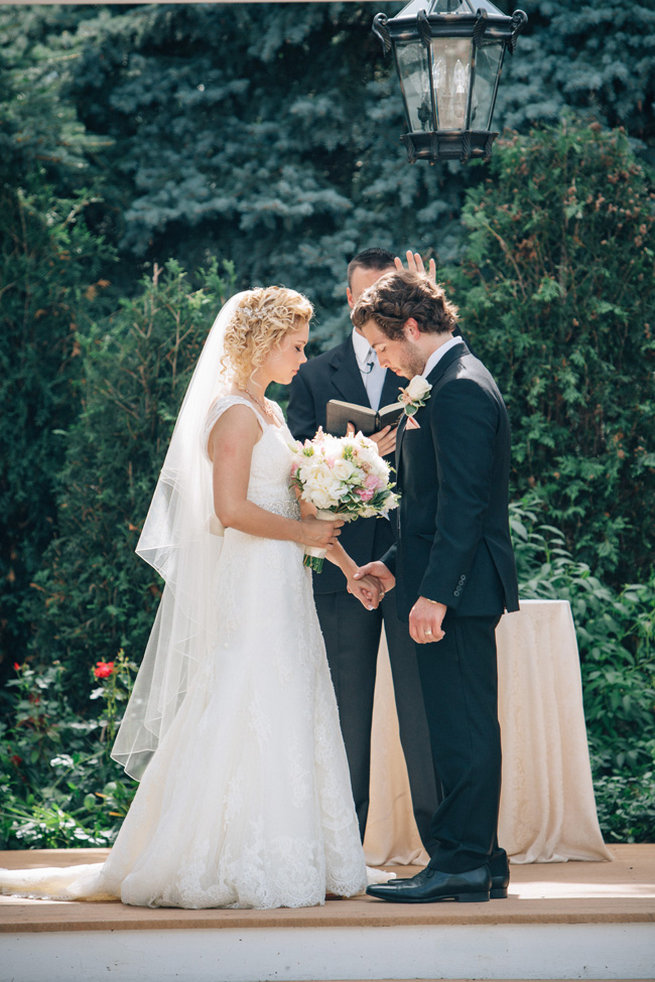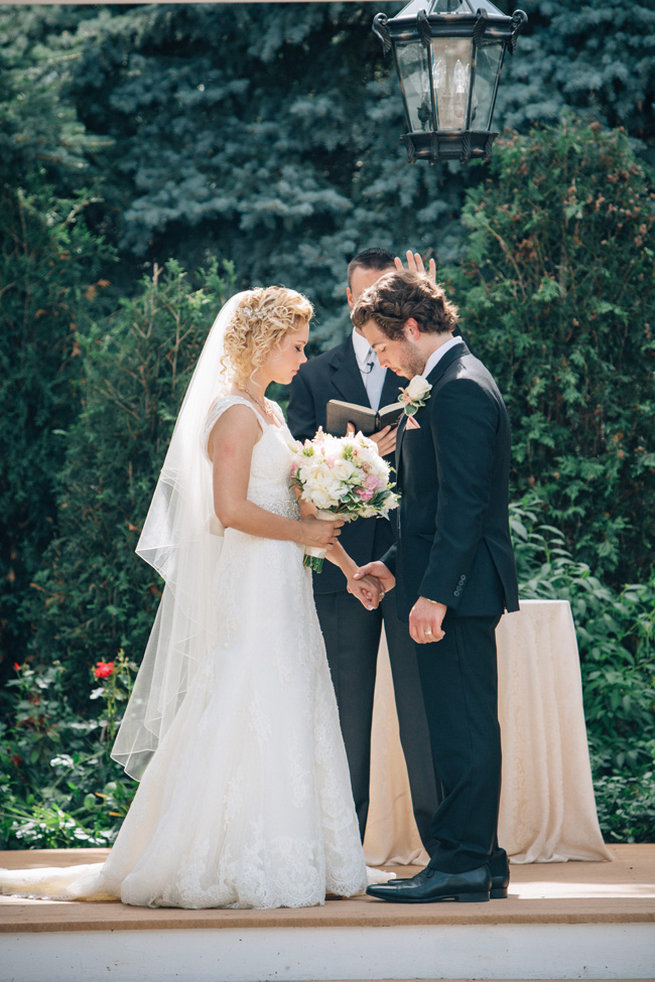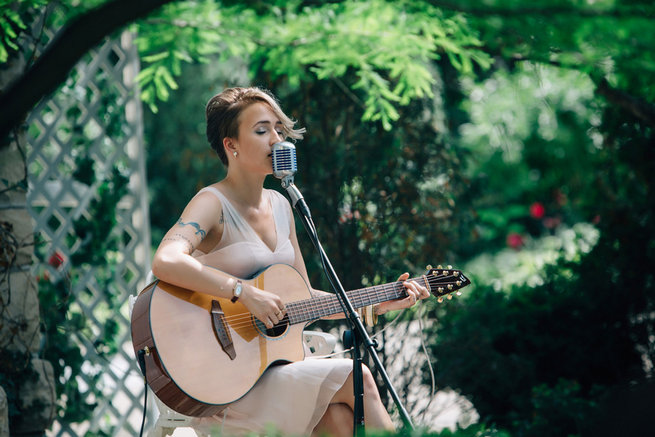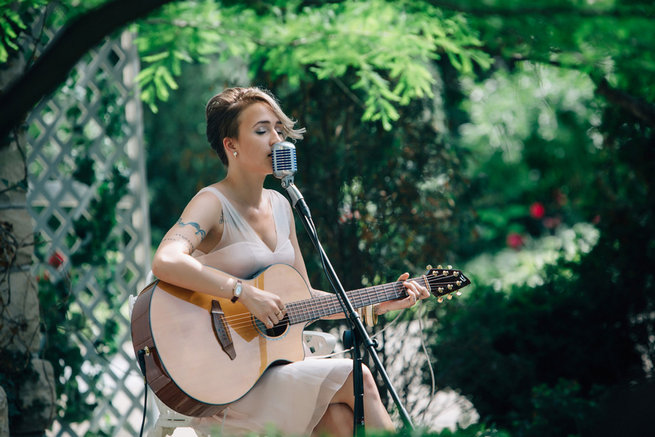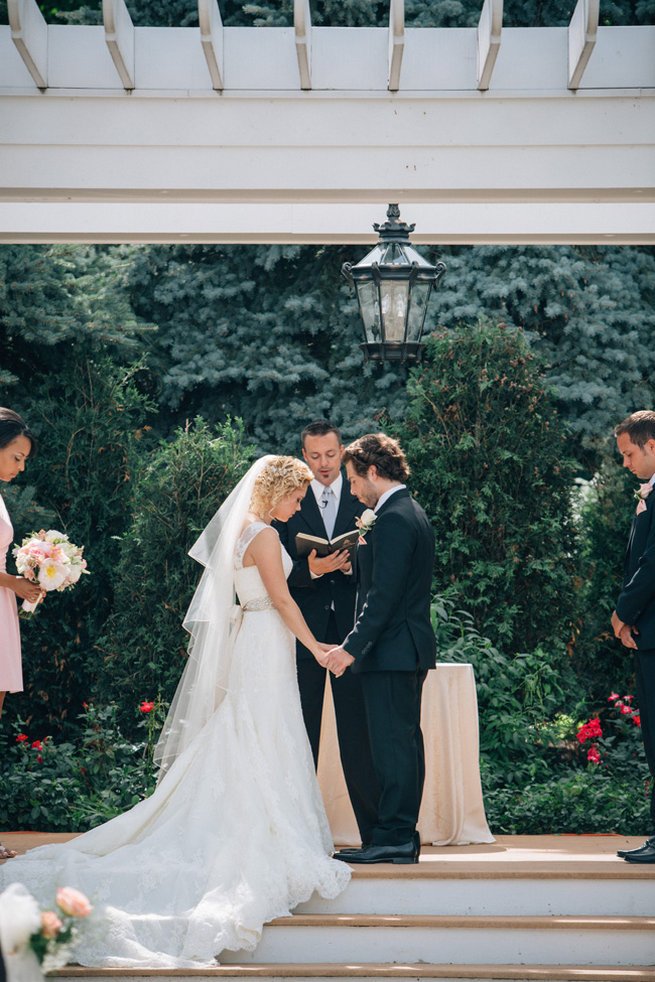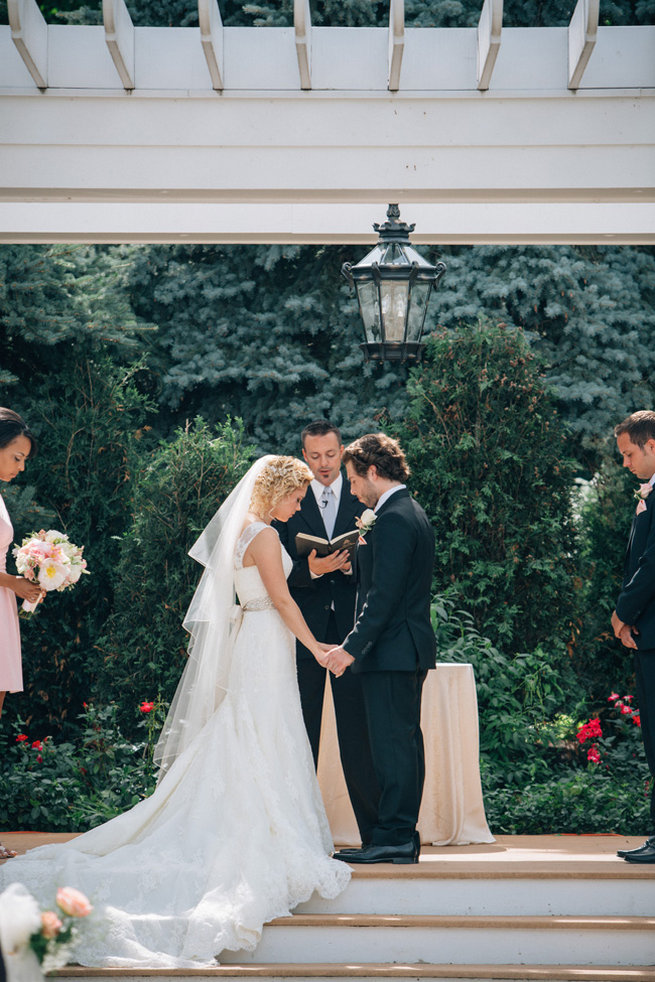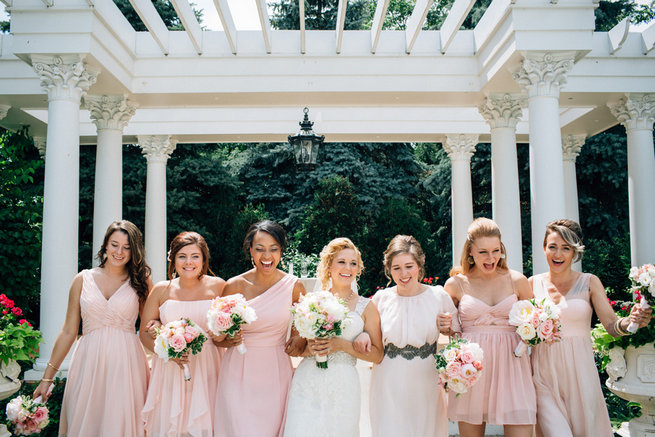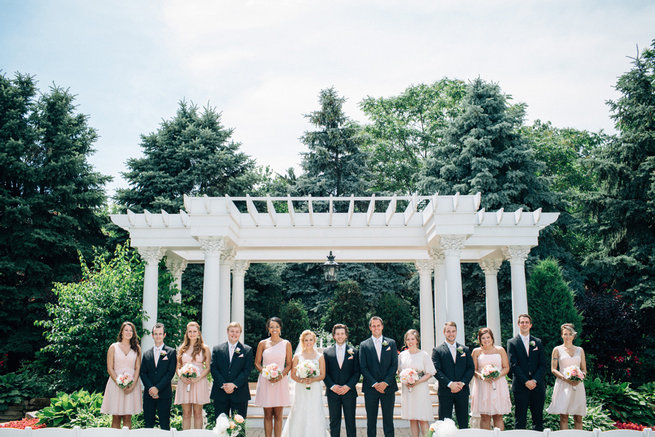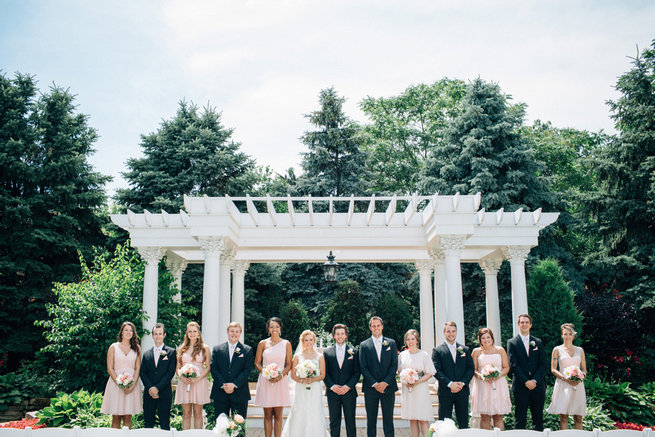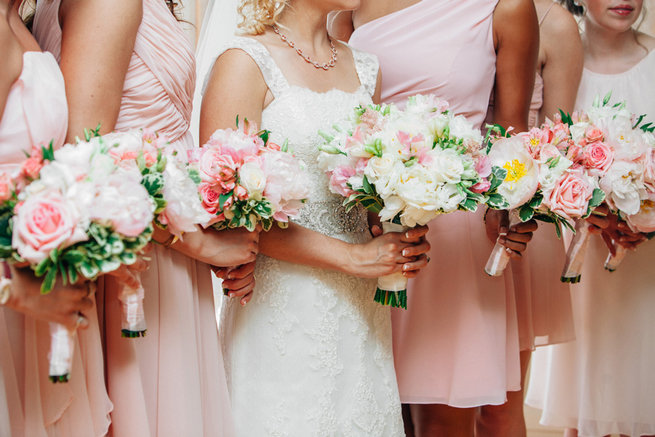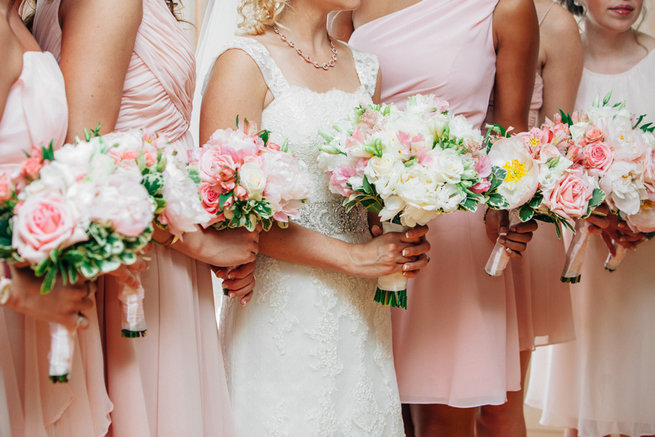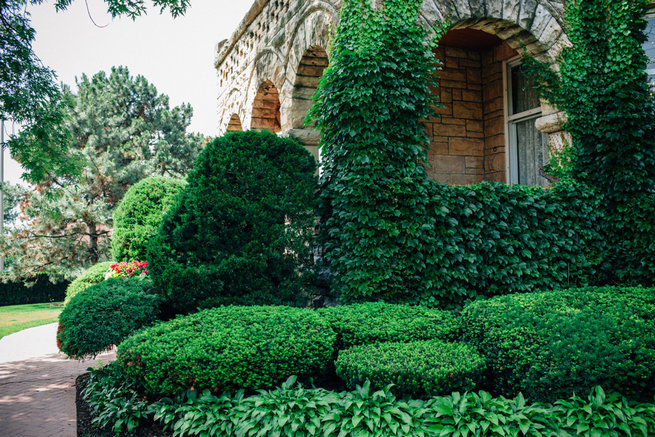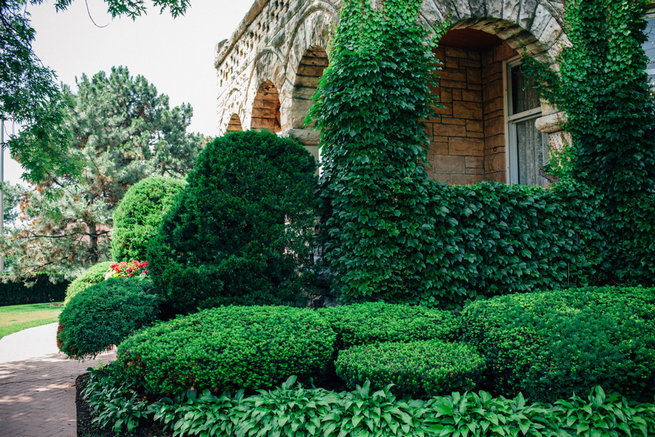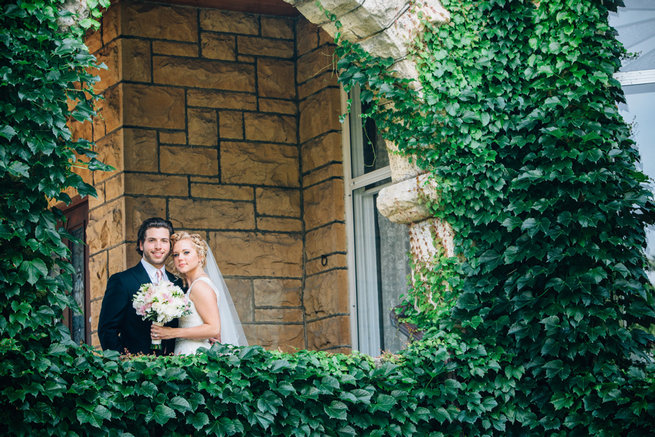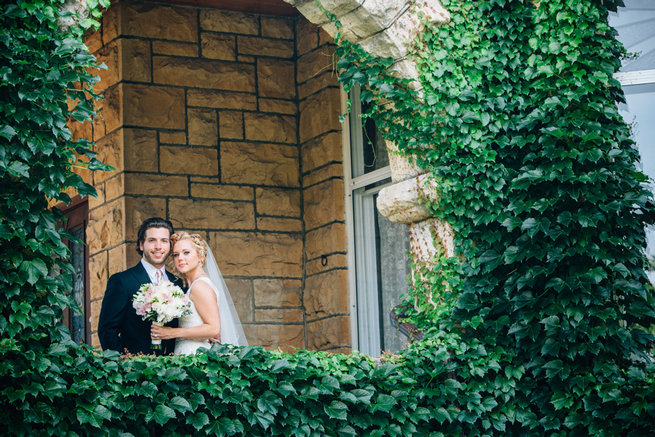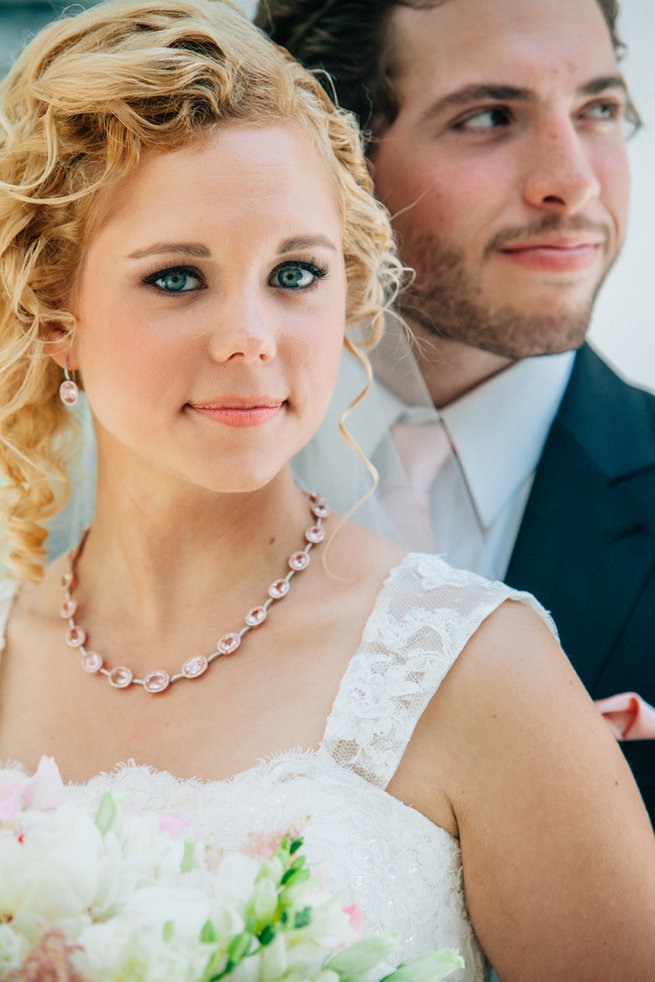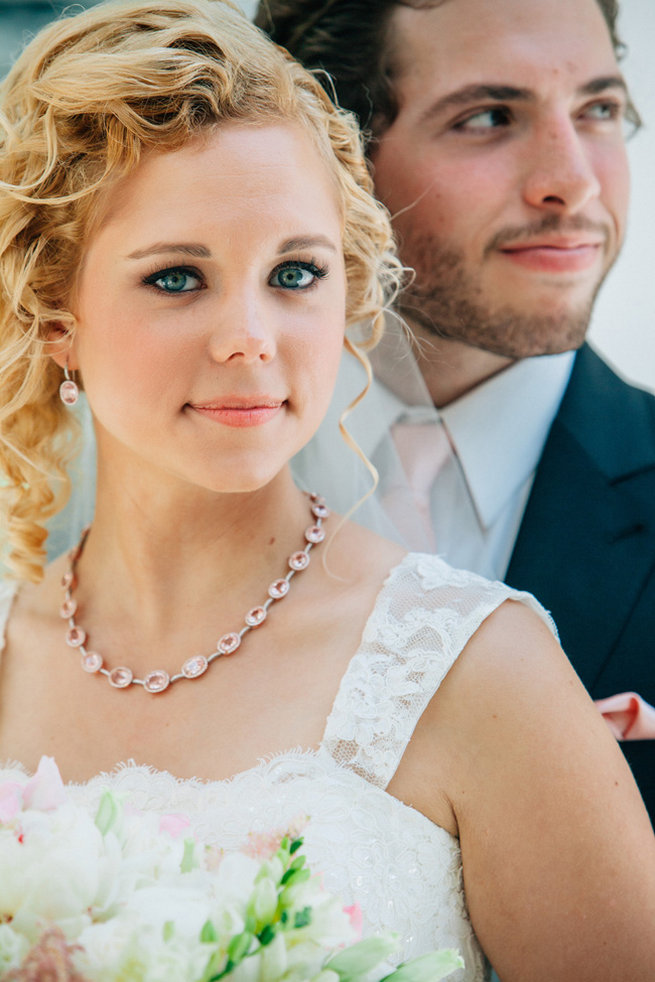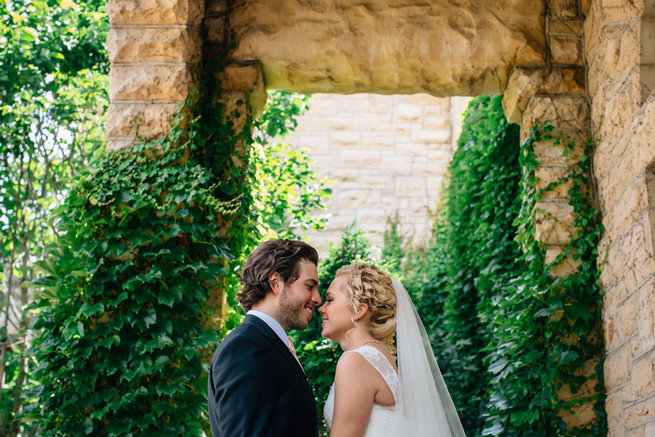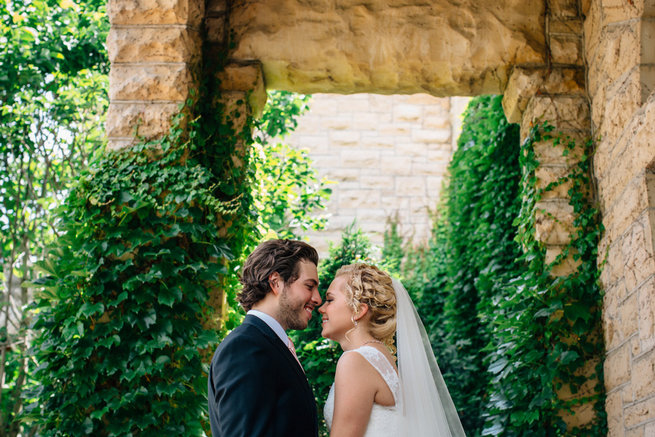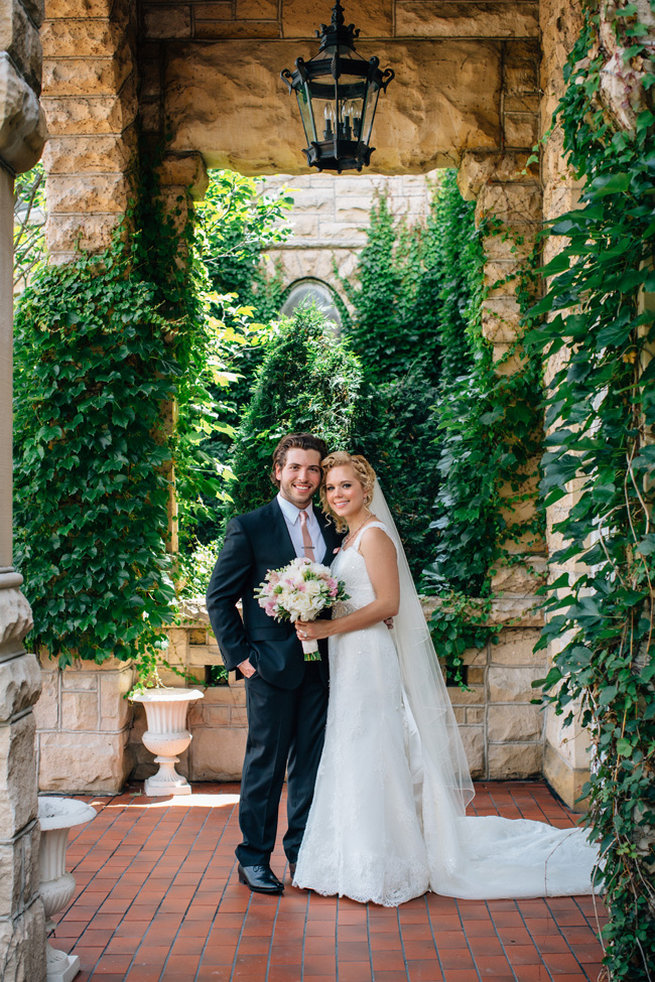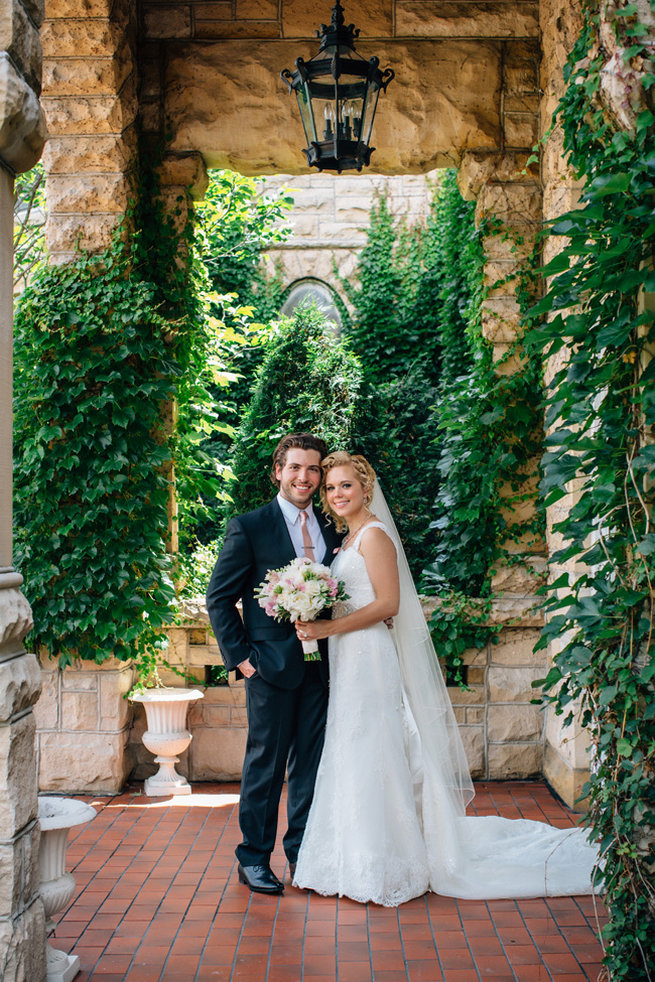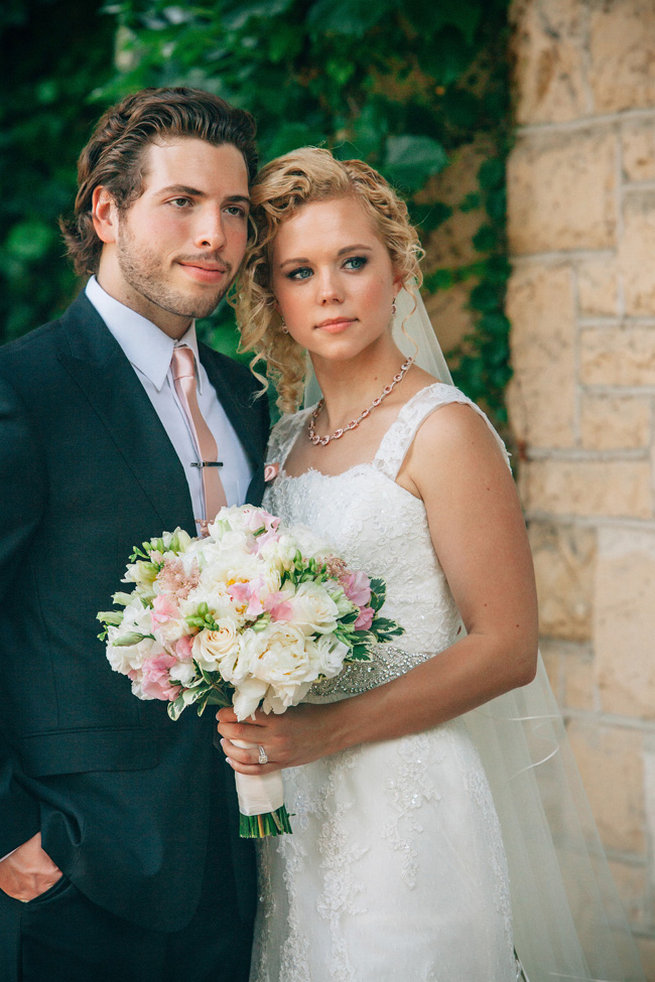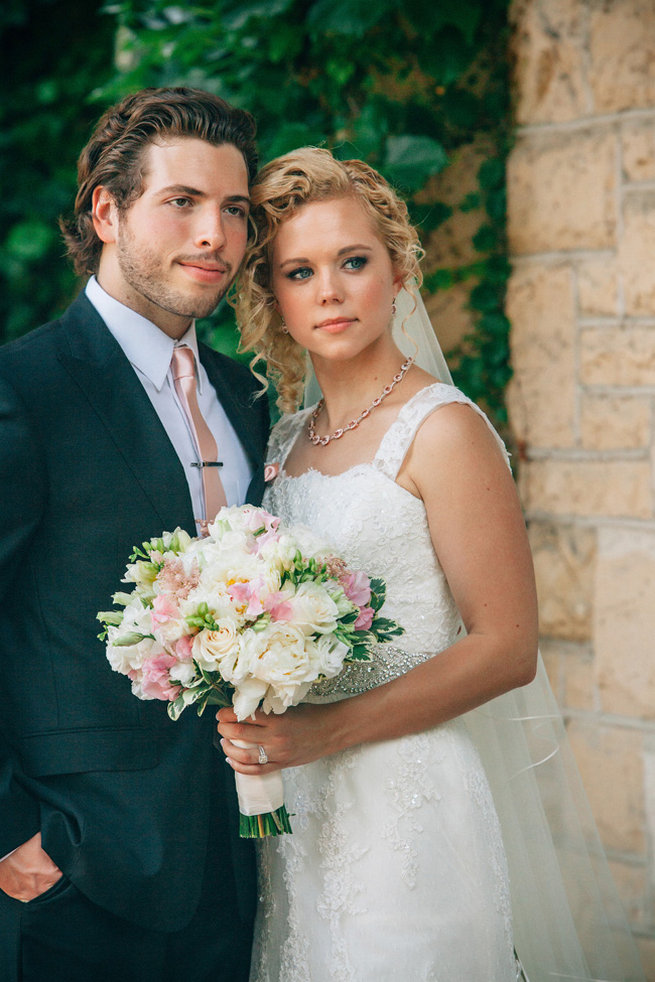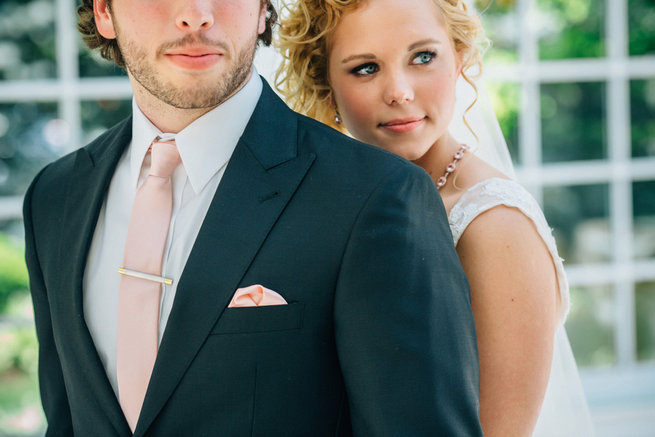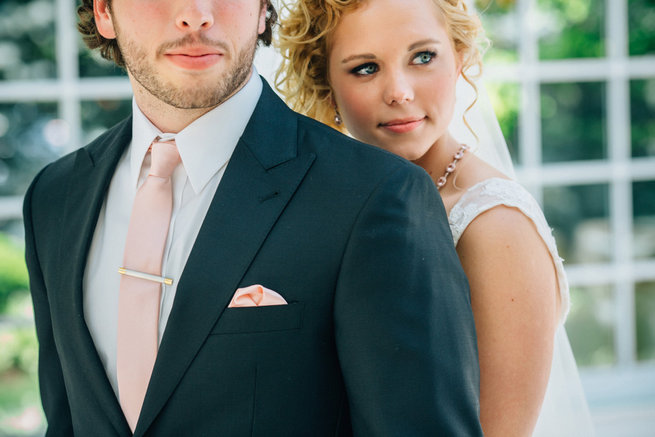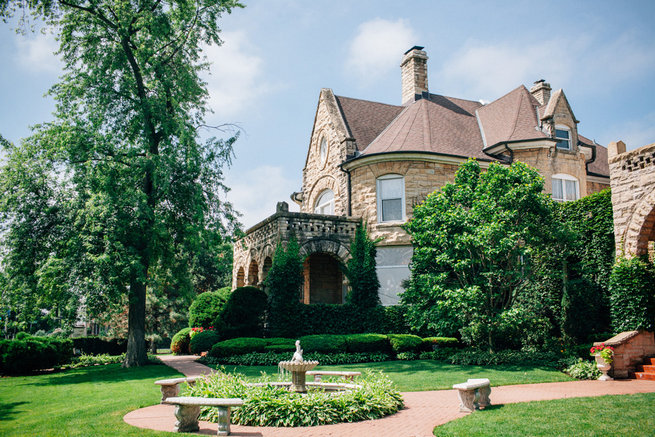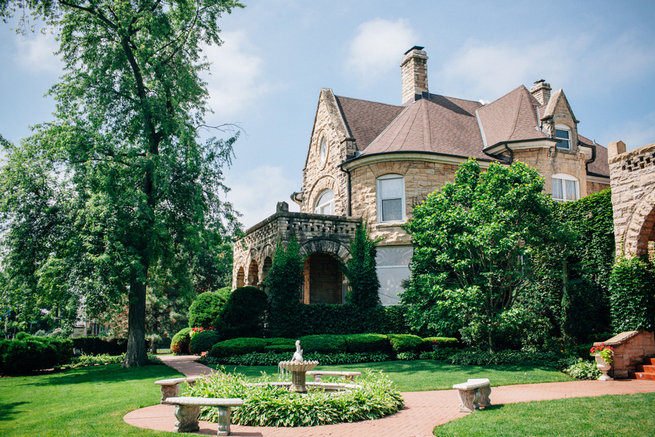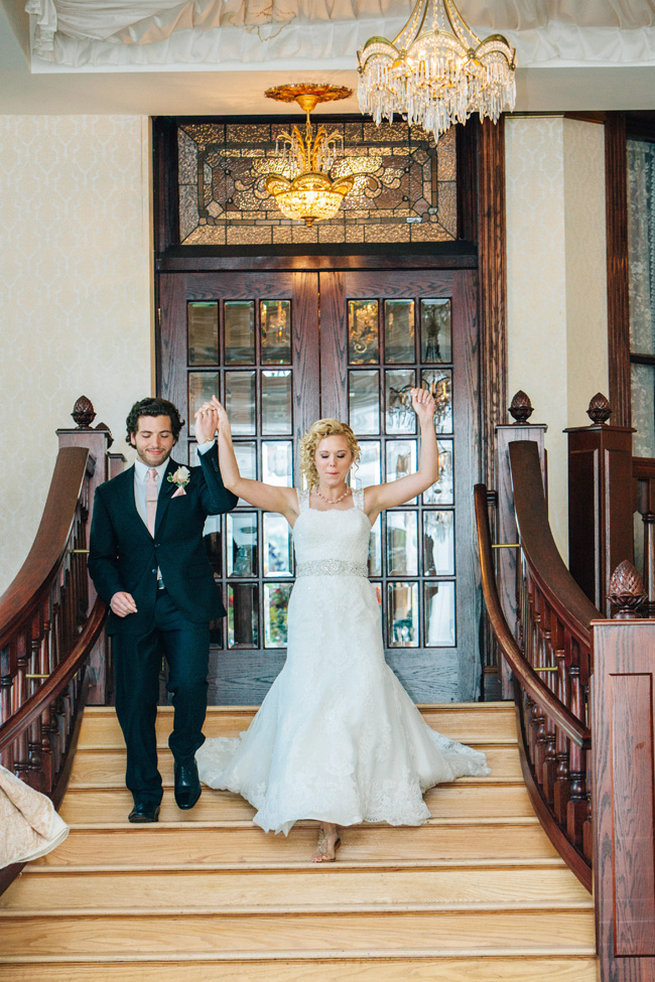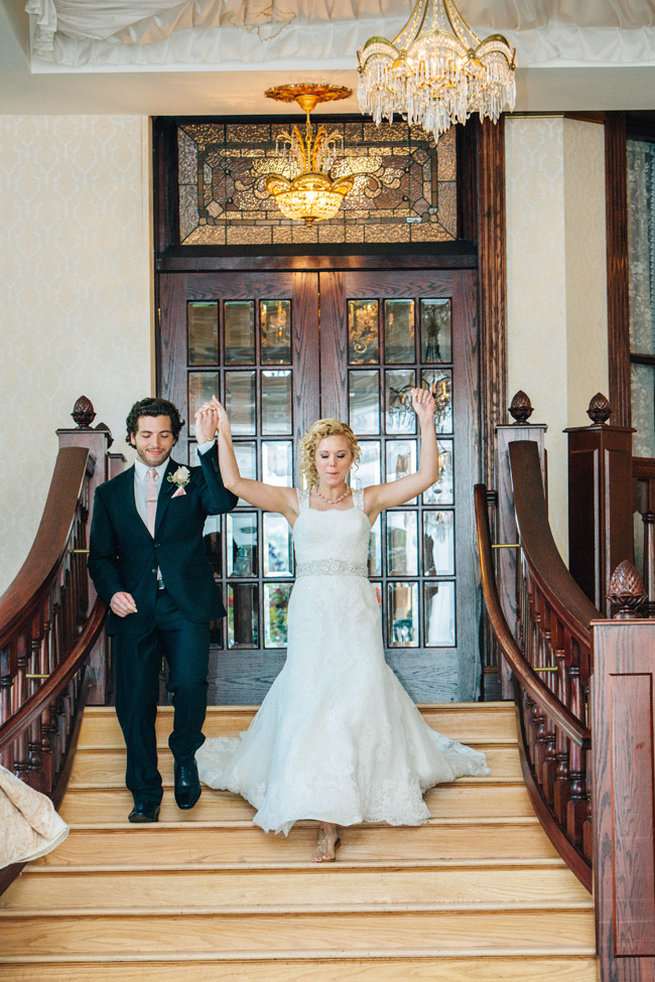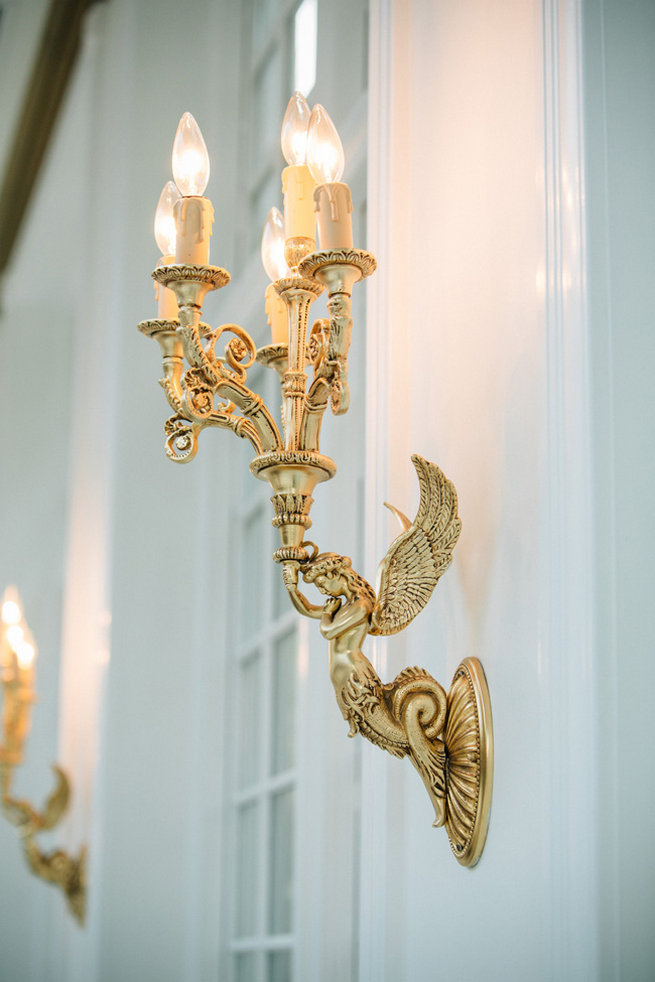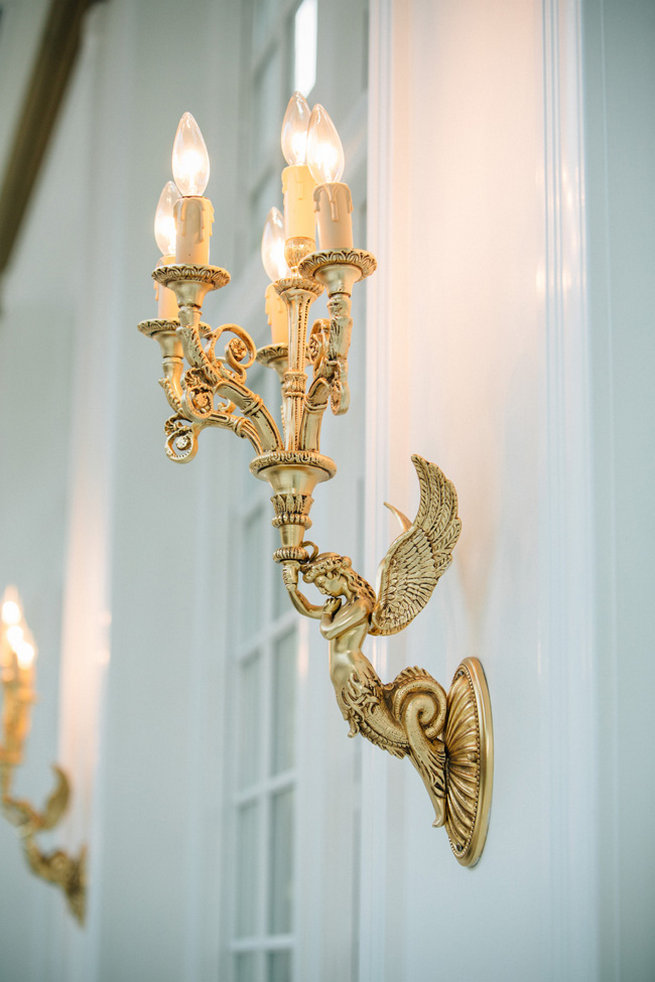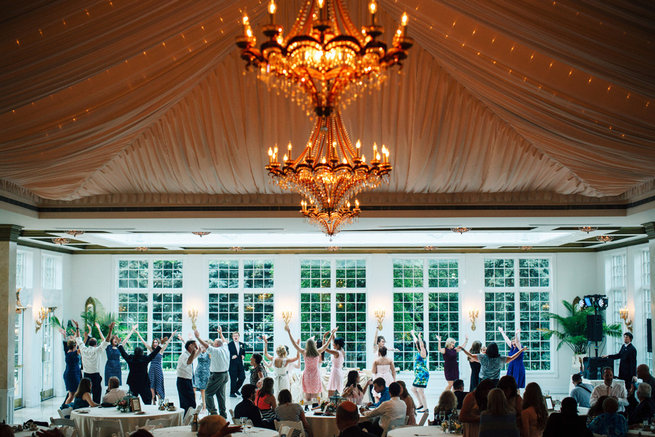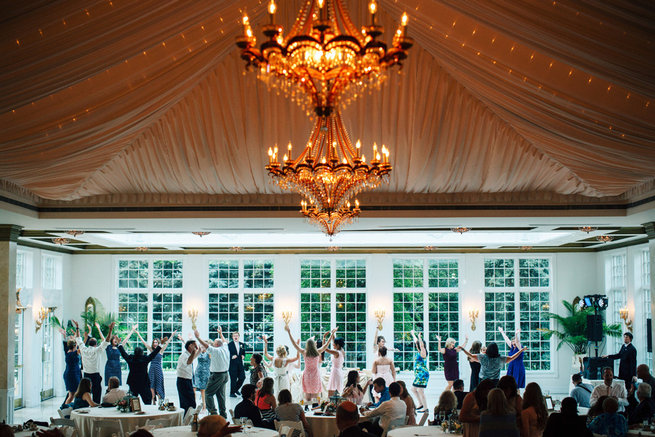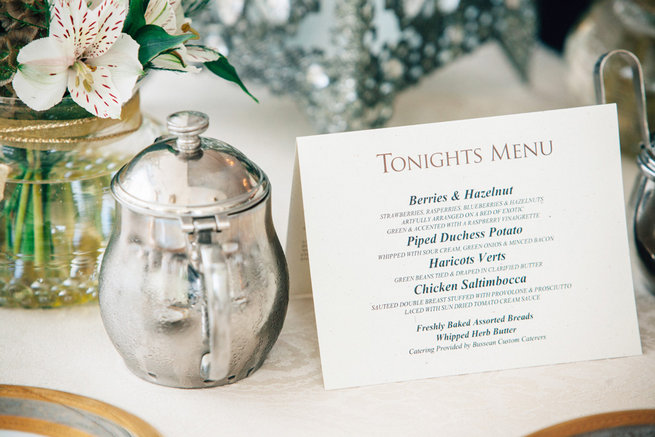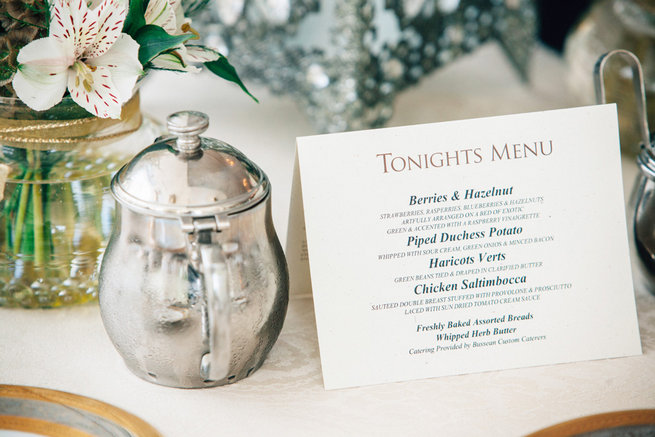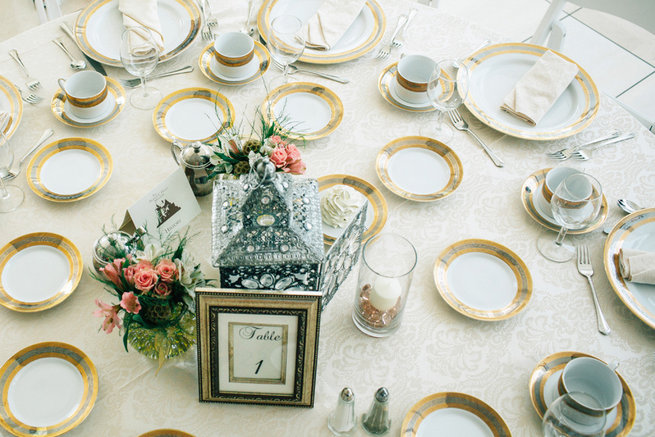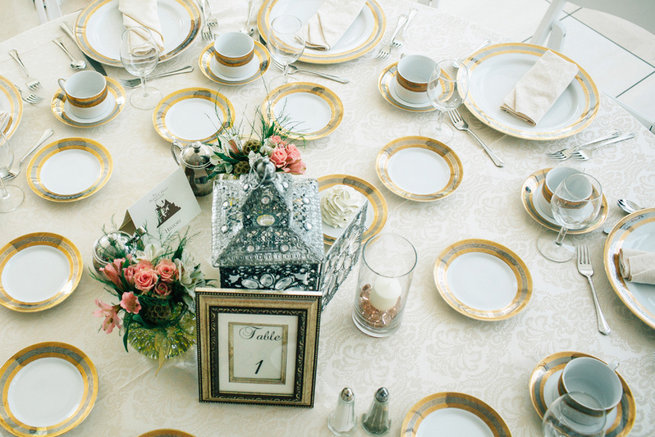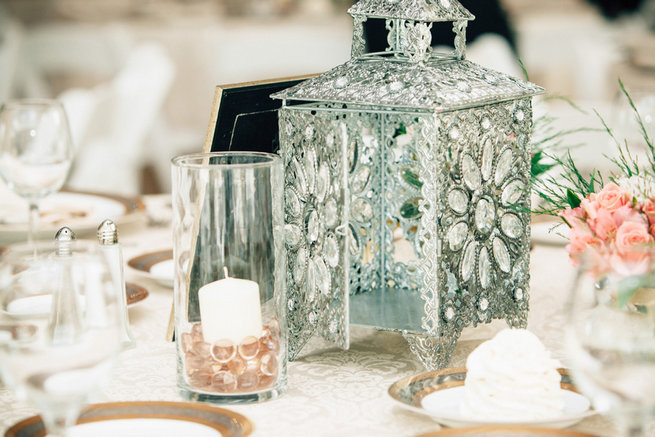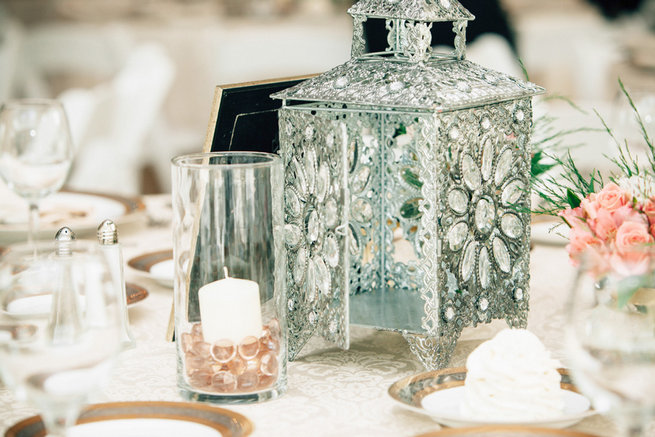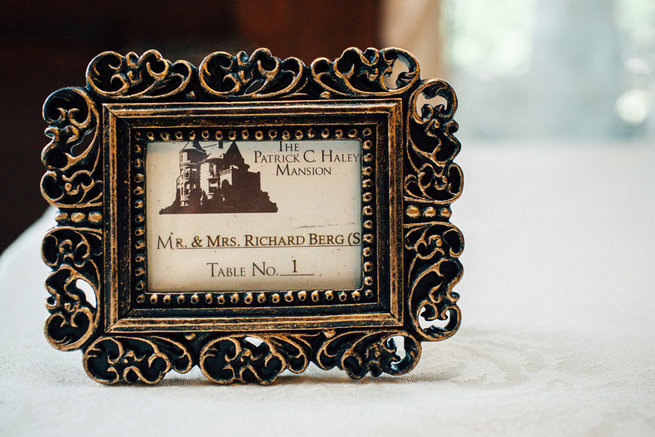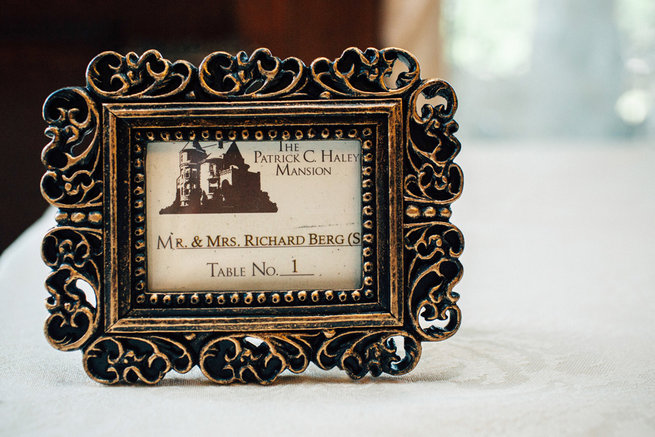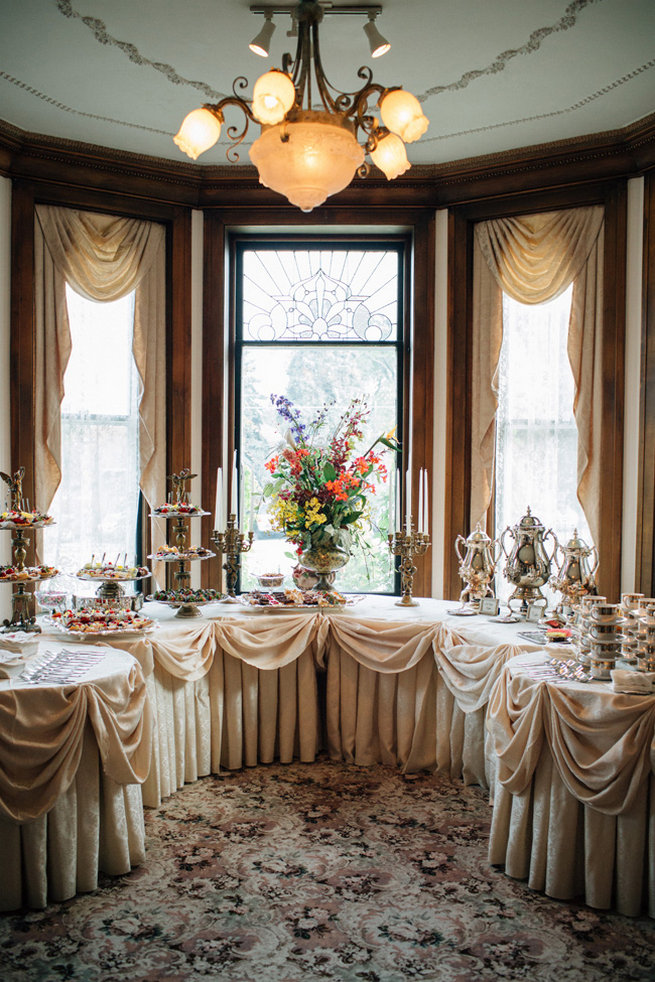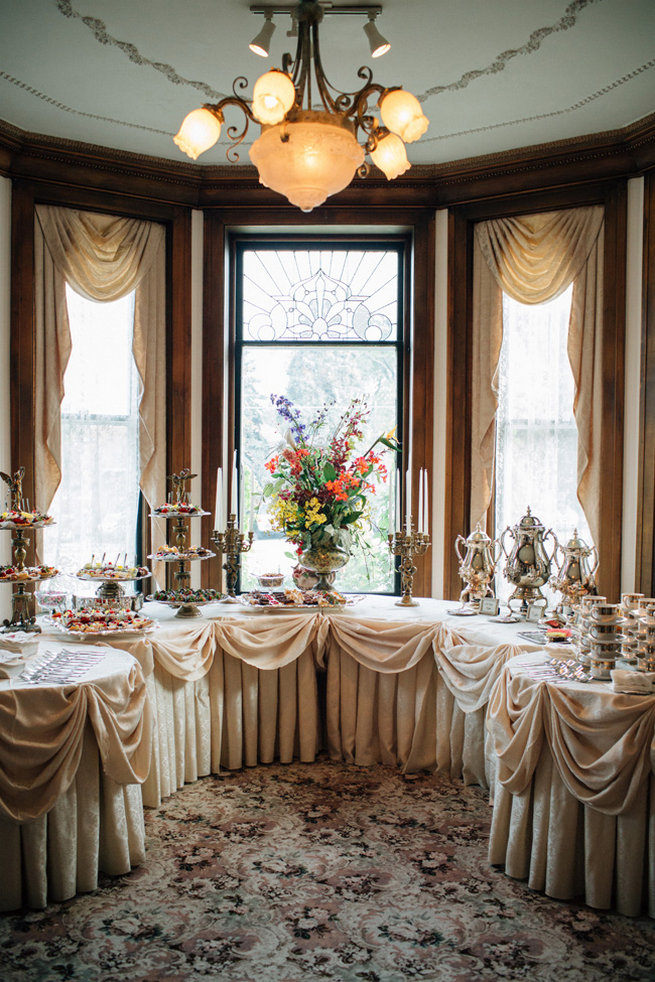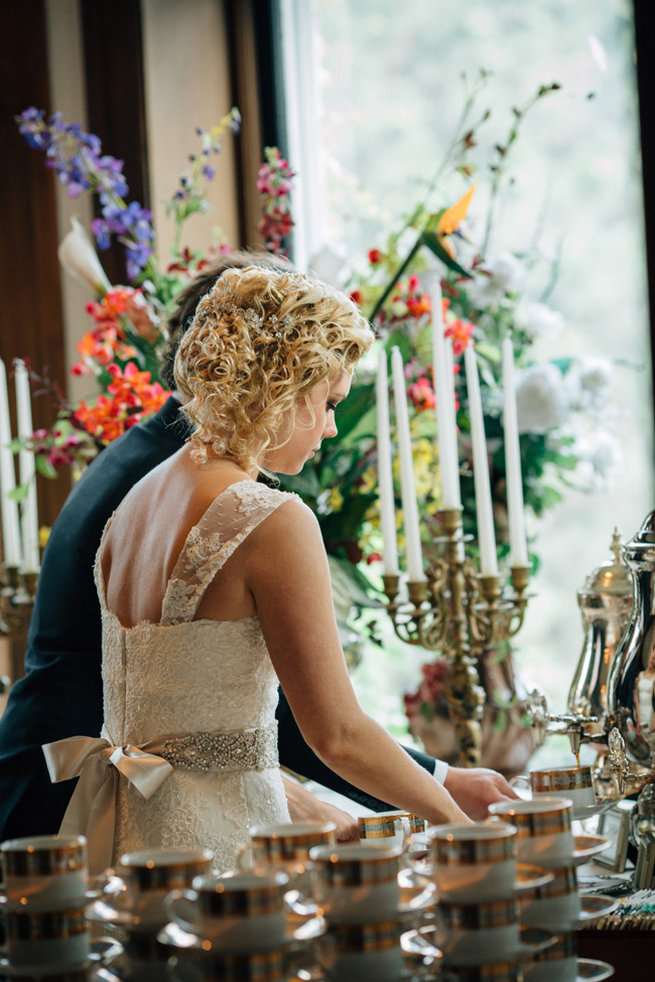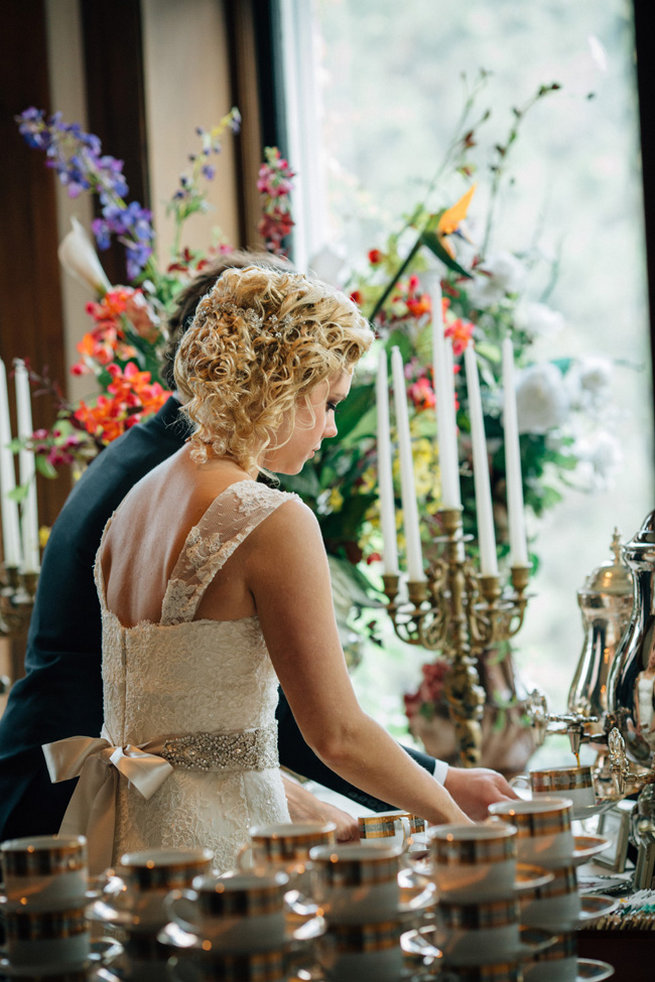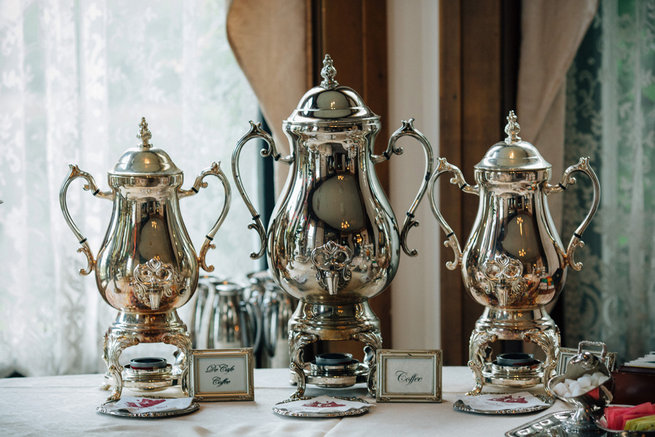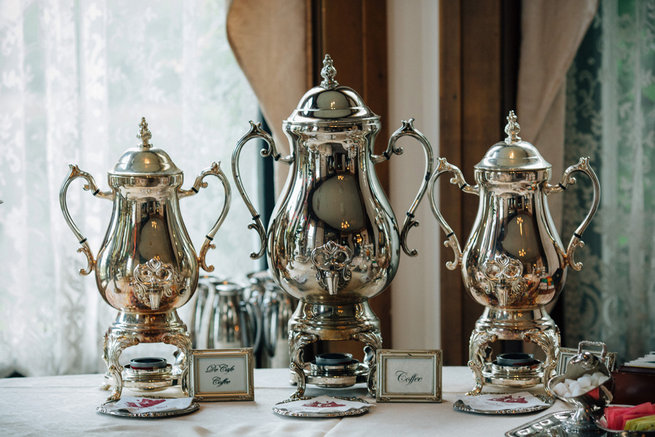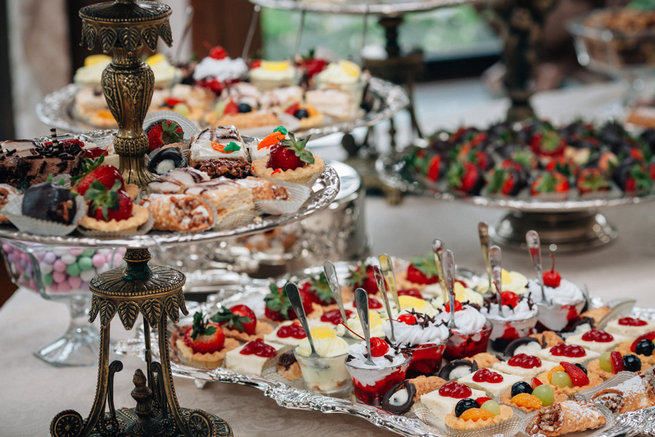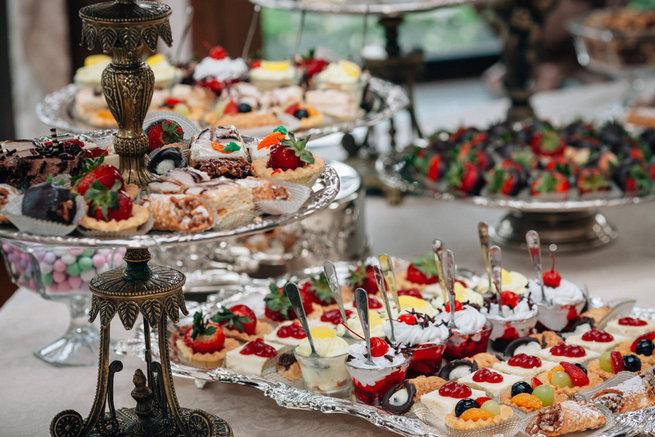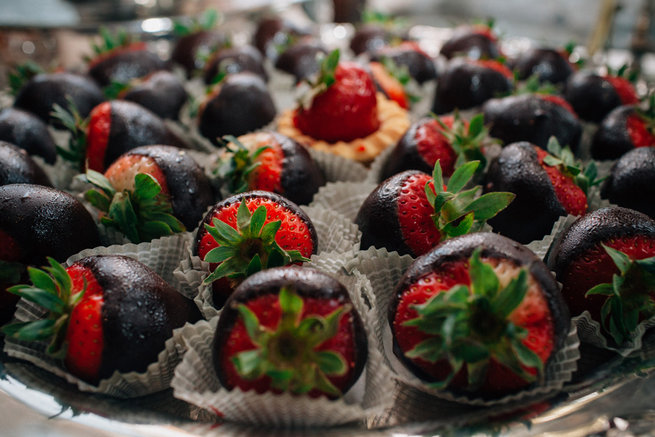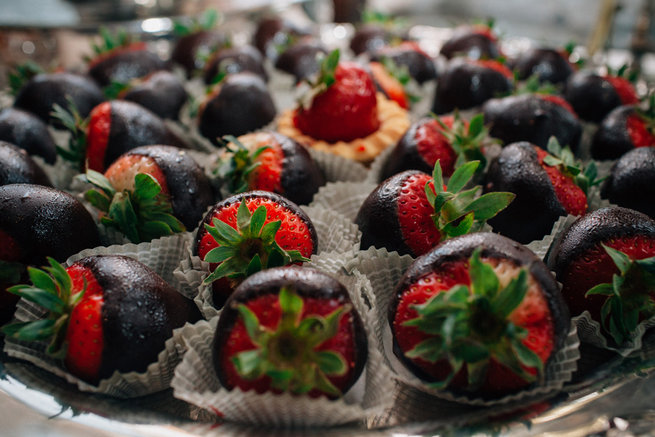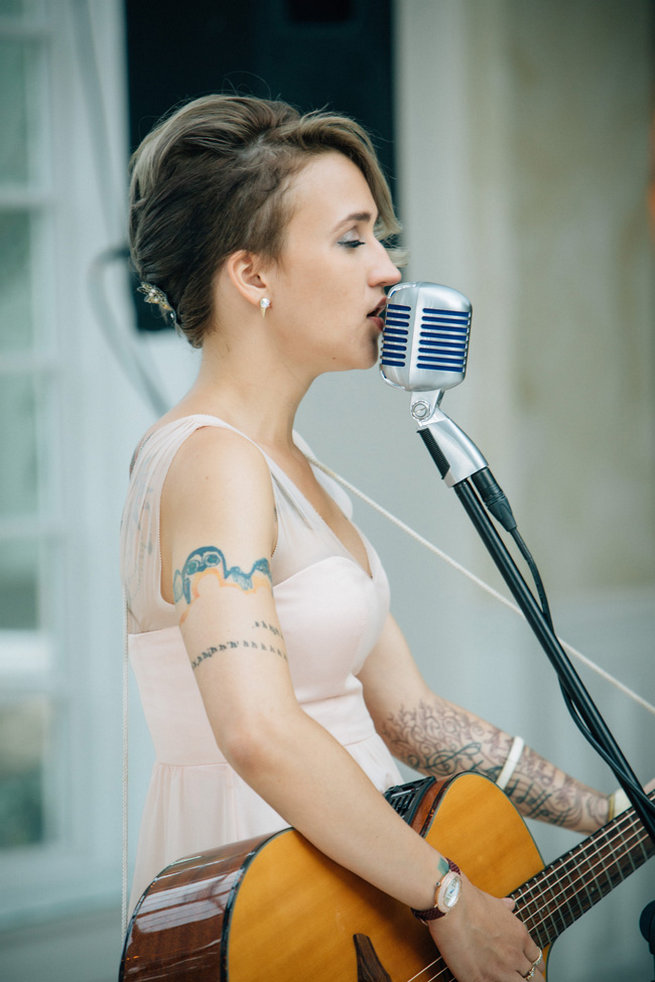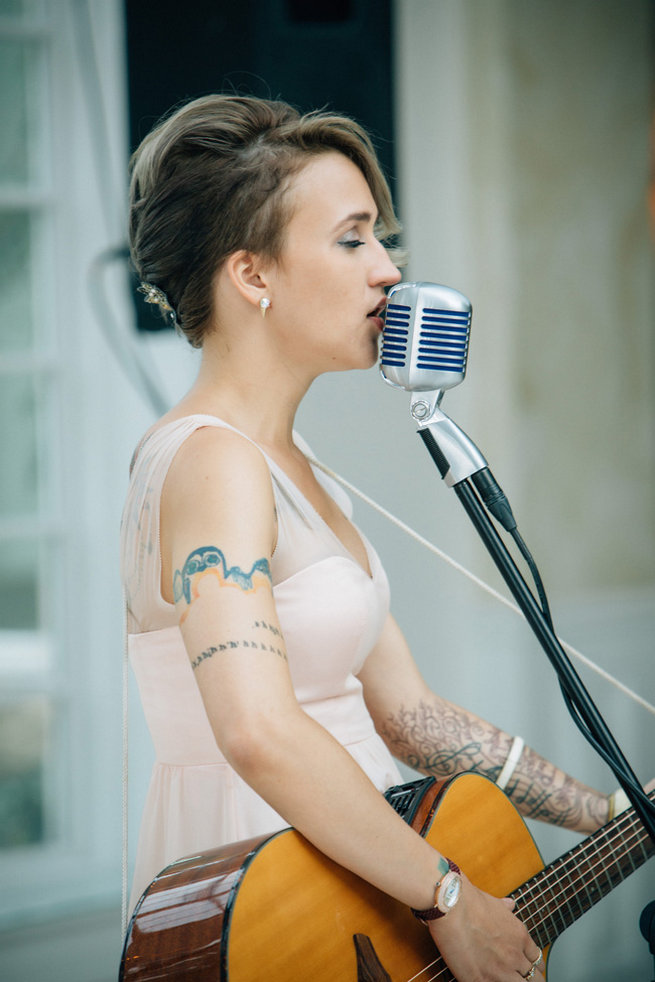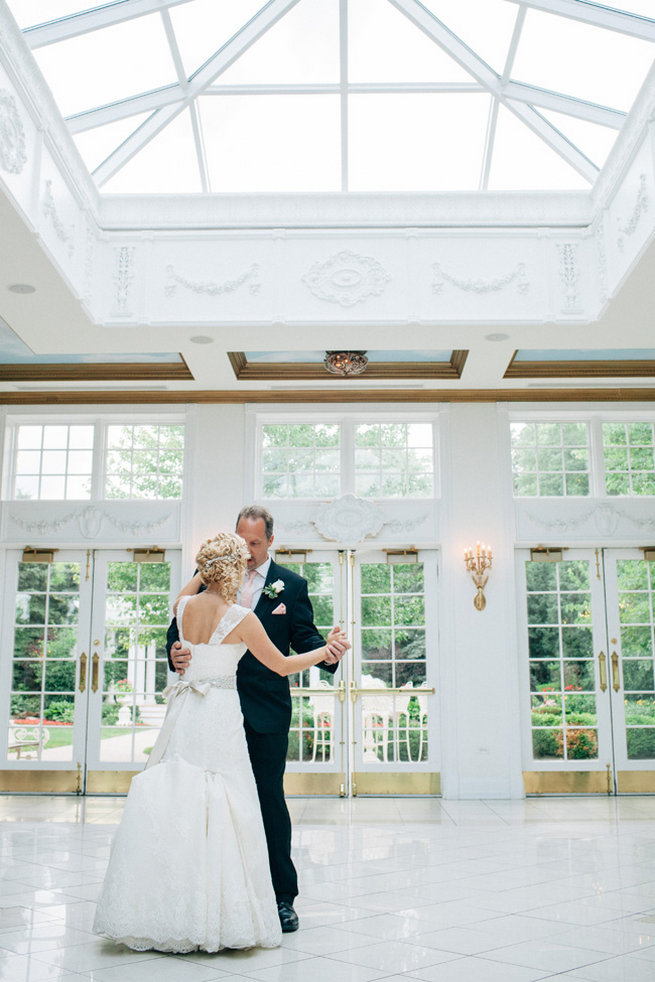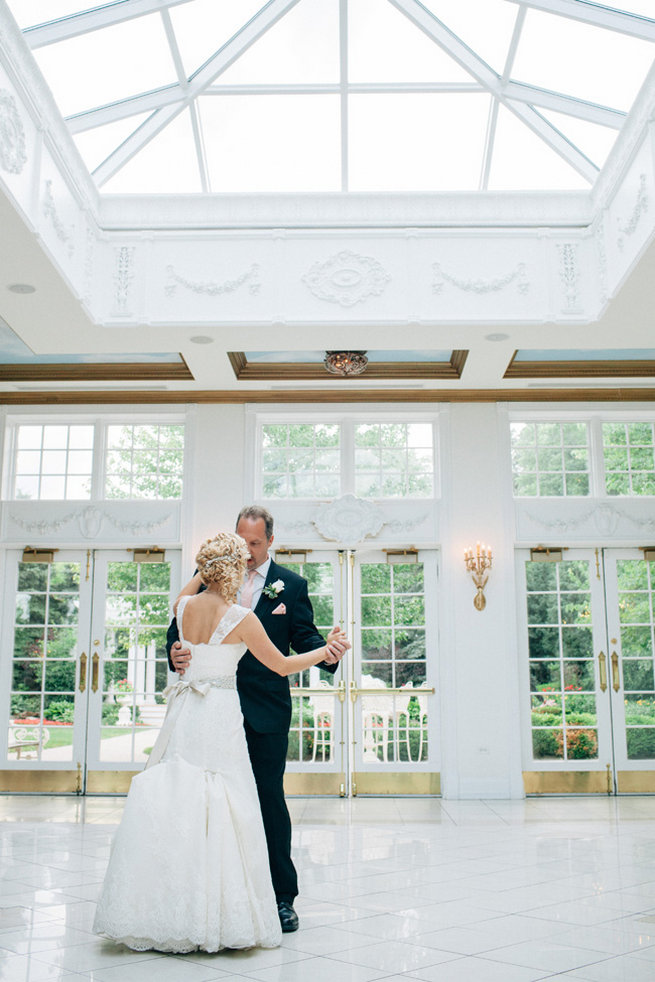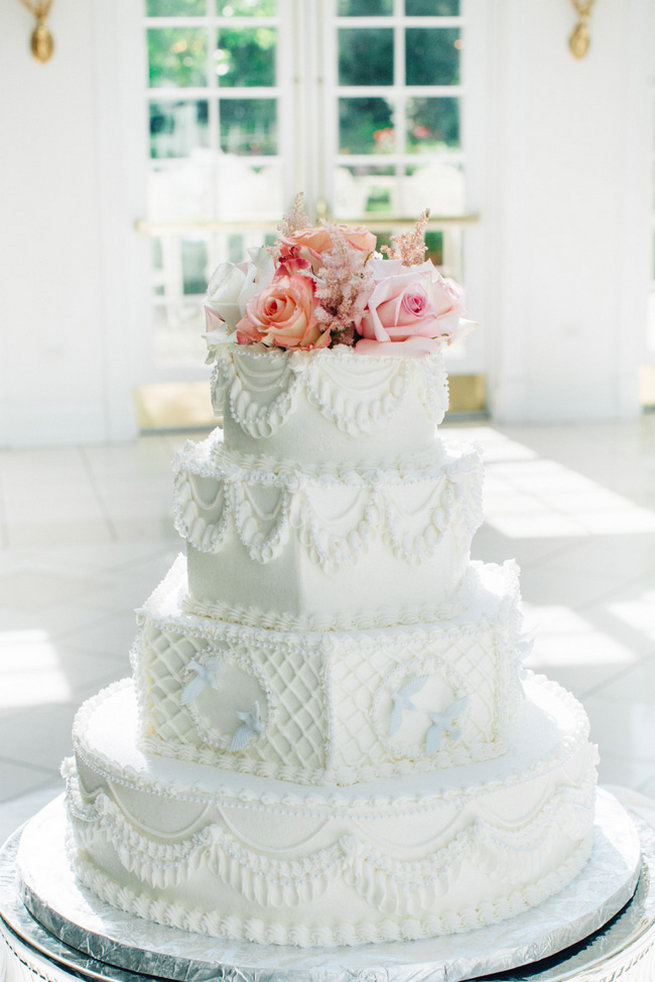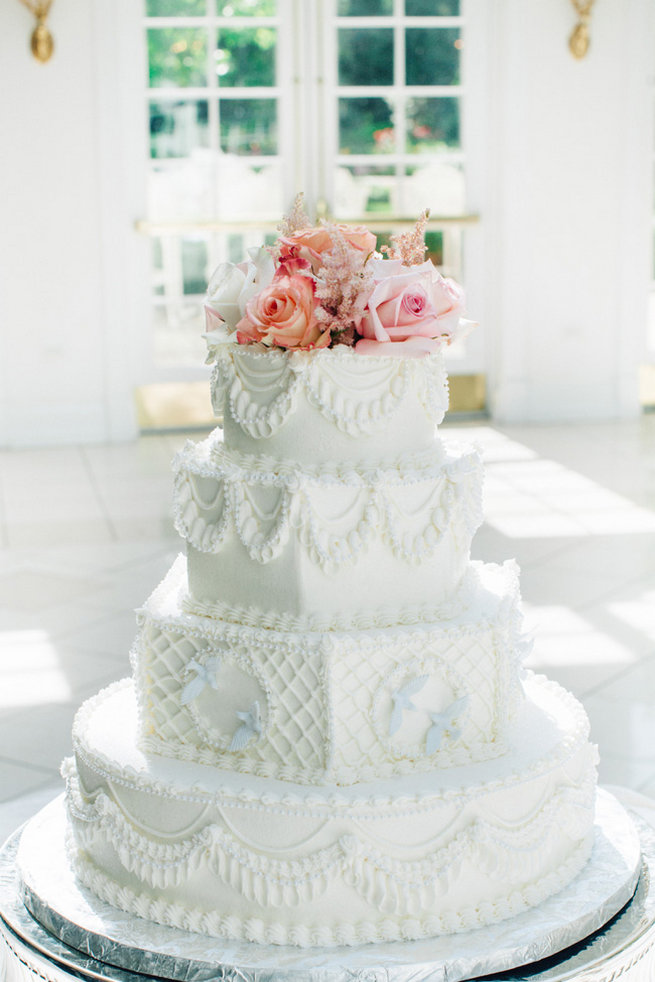 Blush Wedding at Patrick Haley Mansion
Bridal Style: My mother-in-law let me borrow a stunning necklace and earring set of hers that matched my wedding colors and lace dress perfectly.
Bridal Party Styling: When it came to the bridal party's attire, I decided to allow them to pick their own style of dress that would better represent their unique personalities.
Groom's Attire:  I also let my husband choose what he and the groomsmen would wear (because that was the only decision he really cared about), as long as it would complement our wedding colors. Since our wedding colors were black, blush, and gold, he decided to go with black suits, blush ties, and matching blush pocket squares.
Wedding Ceremony: One special moment was having a bridesmaid (who also happens to be a professional musician) perform music for the ceremony and for our first dance. The song she played during our first dance was a rendition of "All I Ask of You" from The Phantom of the Opera which has always been one of our favorite musicals. Another special moment in our wedding was hearing the beautiful toasts given by our friends and family. It meant a lot for both my husband and me to hear how much we are valued by our loved ones, despite the fact that my makeup was starting to run due to all of my tears.
Wedding Reception: I knew I wanted lanterns at each table, along with a floral arrangement of blush and ivory roses and peonies. I also decided to combine wedding favors with place cards: each name and table number were placed into a tiny vintage picture frame, and our guests were allowed to take it home with them as a reminder of our wedding. I will never forget how amazing our sweet table was. I am an absolute sucker for desserts, and my one non-negotiable for our wedding was that we had to have a sweet table. We were willing to splurge on the sweet table package we selected, and am I glad we did! I am still stunned by how beautiful the arrangement was, and I was happy to sample every dessert available!
♥ ♥ ♥  Wedding Vendors ♥ ♥ ♥
Photographers: Traci & Troy //  Venue & Cake: Patrick C. Haley Mansion // Hair and Makeup: City Lights Makeup Artistry // Eyelash Extensions: Kim Foley // Florist and Decor: The Works Florist // DJ: Three 5 Media // Ceremony Music: Annalee Hooson // Dress Designer: Pronovias // Bride's Belt: The Dress by Nicole //