Outdoor Seattle Wedding Romance ♥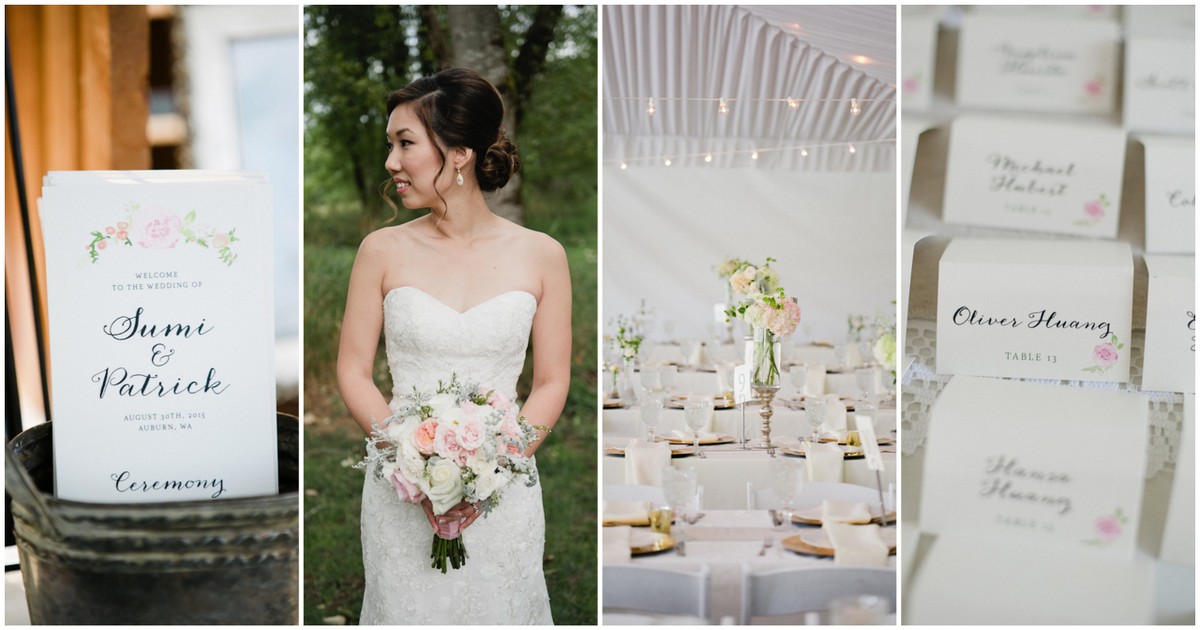 Sumi and Patrick's blush pink, white and gold Seattle wedding was filled with romantic water color wedding details. The couple wanted to keep things simple and elegant, letting the natural beauty of their wedding venue speak for itself.  They selected a gorgeous estate with lush green grass and a beautiful rose garden. Itwas the perfect outdoor wedding location – talk about a wedding backdrop!
Each element of their day was filled with beauty, despite the sporadic down-pouring rain! "Miraculously, the rain held out for their gorgeous ceremony in front of the rose bushes & their reception under the twinkling lights," shares Meredith McKee Photography, who brings us these lovely photographs.
The couple had guests from many places around the country. "Pat & I LOVE food. We love sharing meals with our friends and family – it's probably the number one way connect with others. To make it a more communal experience, we made our dinner style a family style meal where platters of food would be passed around, giving our friends the chance to talk and get to know one another better. "
Sumi and Partick also brought in their favorite ice cream parlor's ice cream truck! "When they rolled down the hill, our guests were ecstatic and CHEERED! It was the best! They made a beautiful hand written chalkboard with the six flavors chosen by us, even with a little added touch of "His flavor" & "Her flavor" on the board."
When it came to planning, the couple said that Blue Ribbon was amazing. "They took care of everything – from wedding planning, coordinating, catering, dessert and decor – and the staff was so friendly! The food was something our guests raved about over and over again."
Blush, Gold + Watercolor Outdoor Seattle Wedding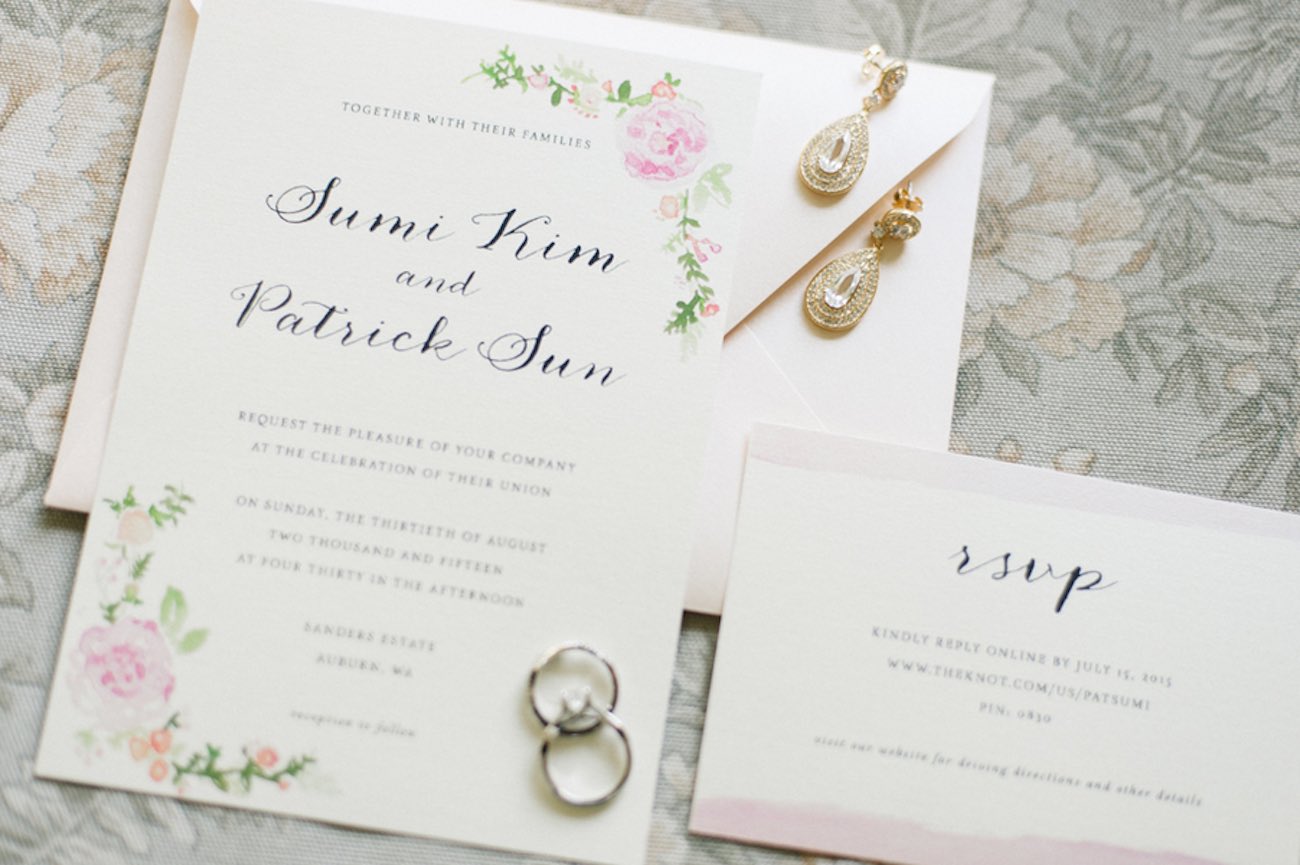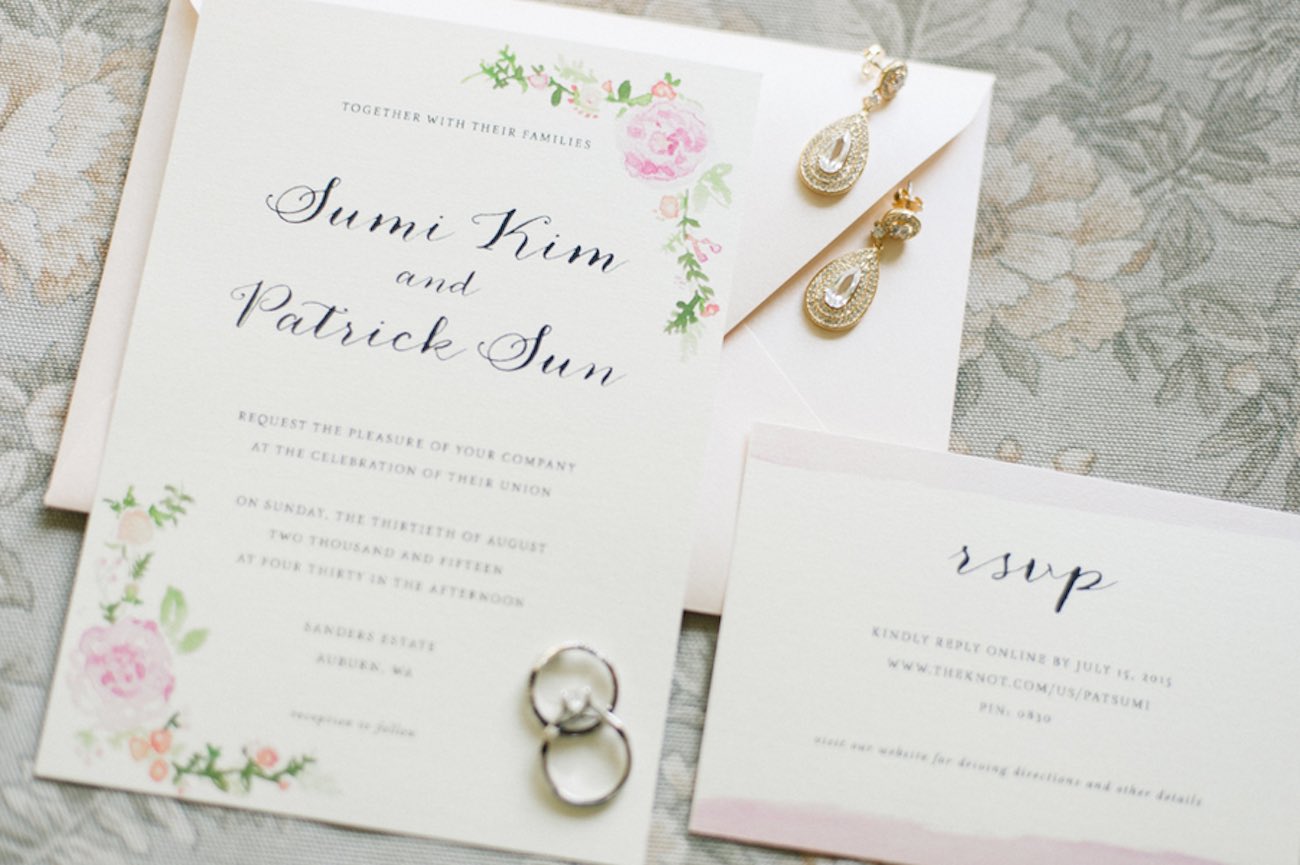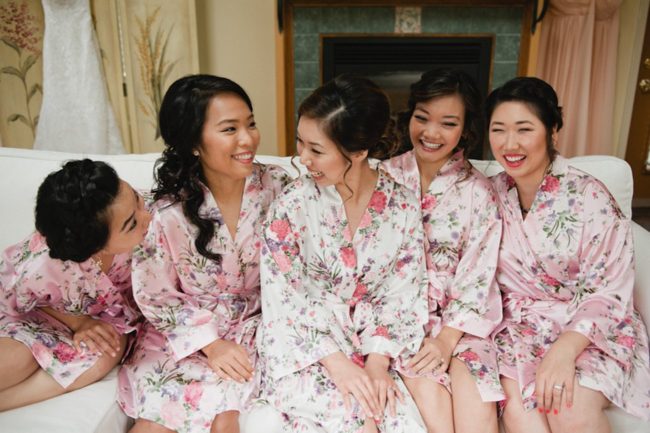 I told our wedding coordinator the look I wanted for our bouquets – soft blush with dusty millers to add the sage green to our bouquets. So they used spray and garden roses with ivory and blush palette. It was perfect!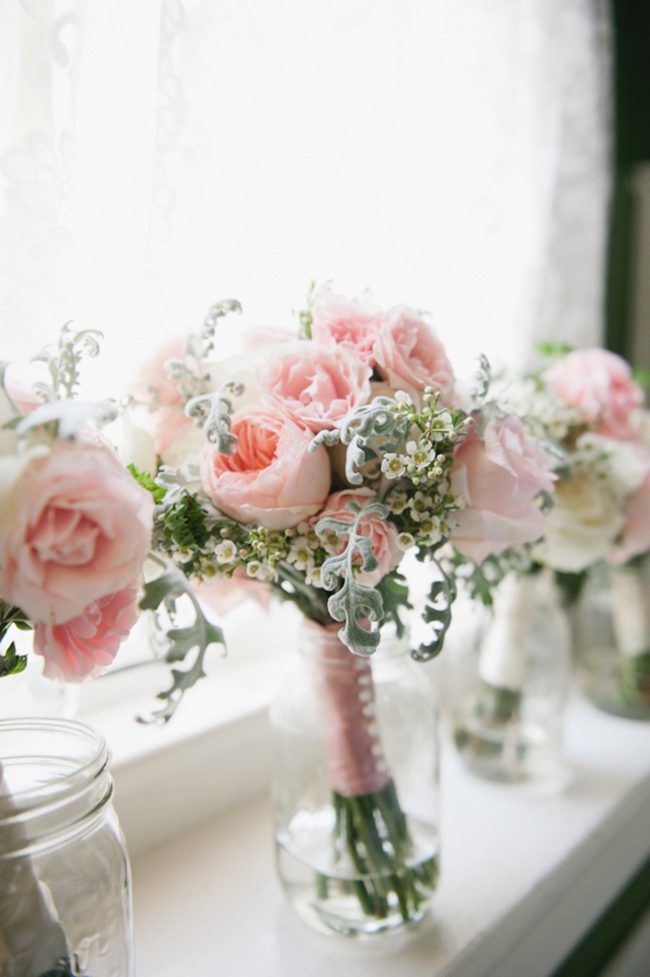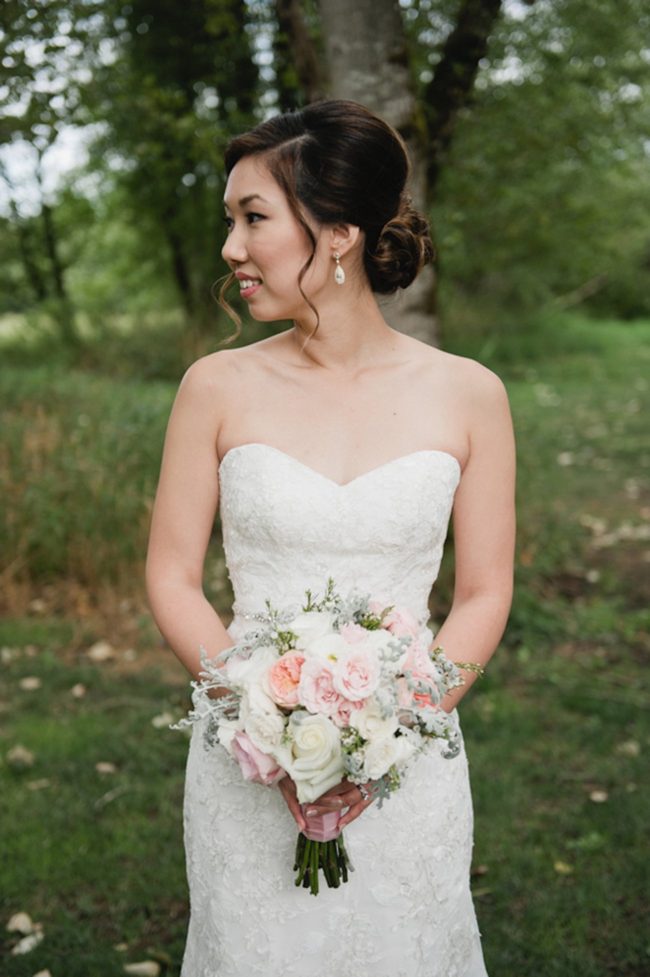 I wanted a very elegant lace dress. The cascading floral lace of my Maggie Sottero gown, with trace of golden thread throughout the lace and the lace-trimmed hemline was just gorgeous! I was also able to customize the corset with crystal buttons that ran along my back which added a little sparkle and detail that I wanted. Best of all, this dress was SO light. As for hair and make up, I asked for a low up-do to show off some of the balayage highlights my aunt touched up for me just before the wedding. I also had a veil and two gold hair pieces one of my bridesmaid gifted me. Salon Maison had it spot on!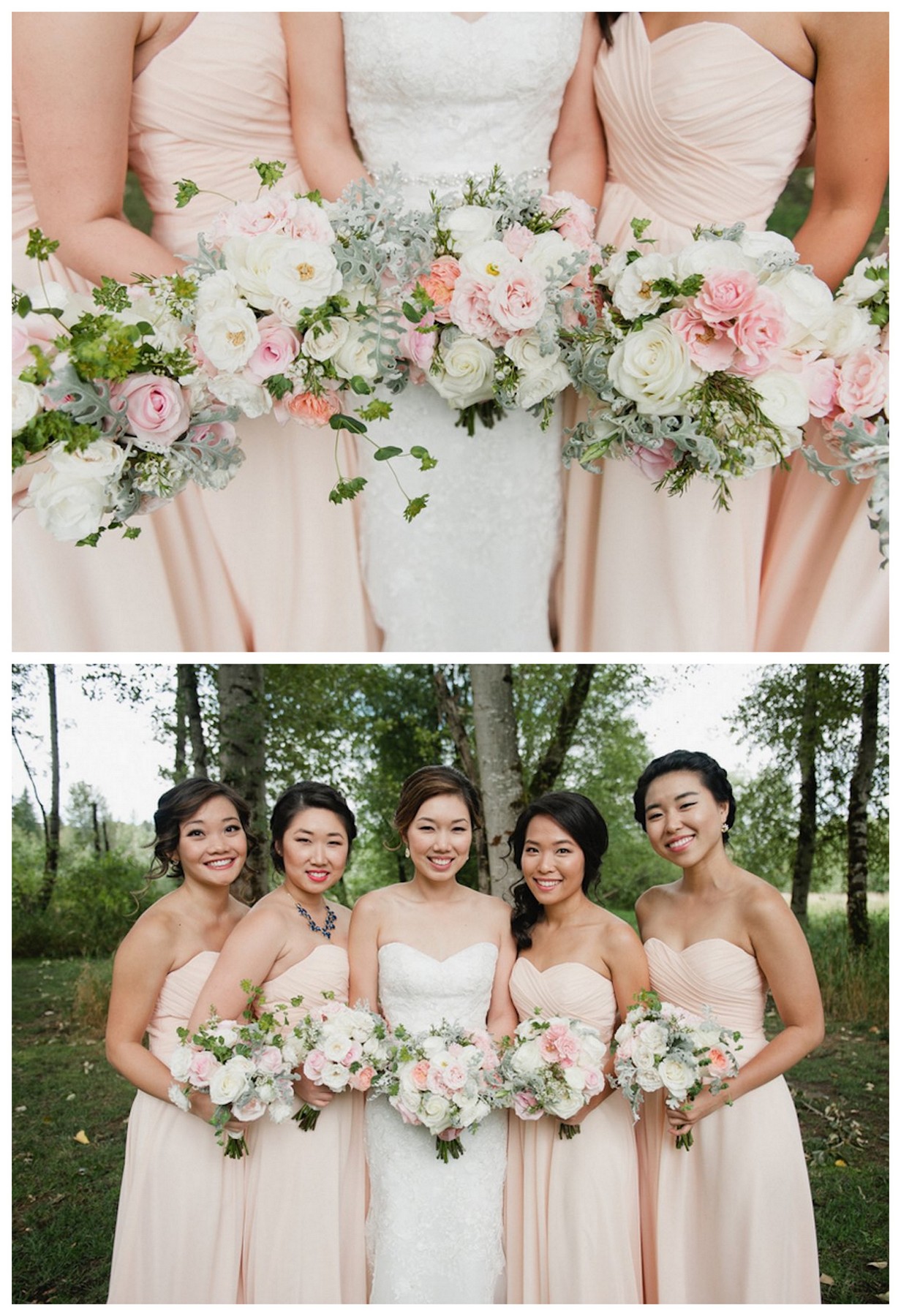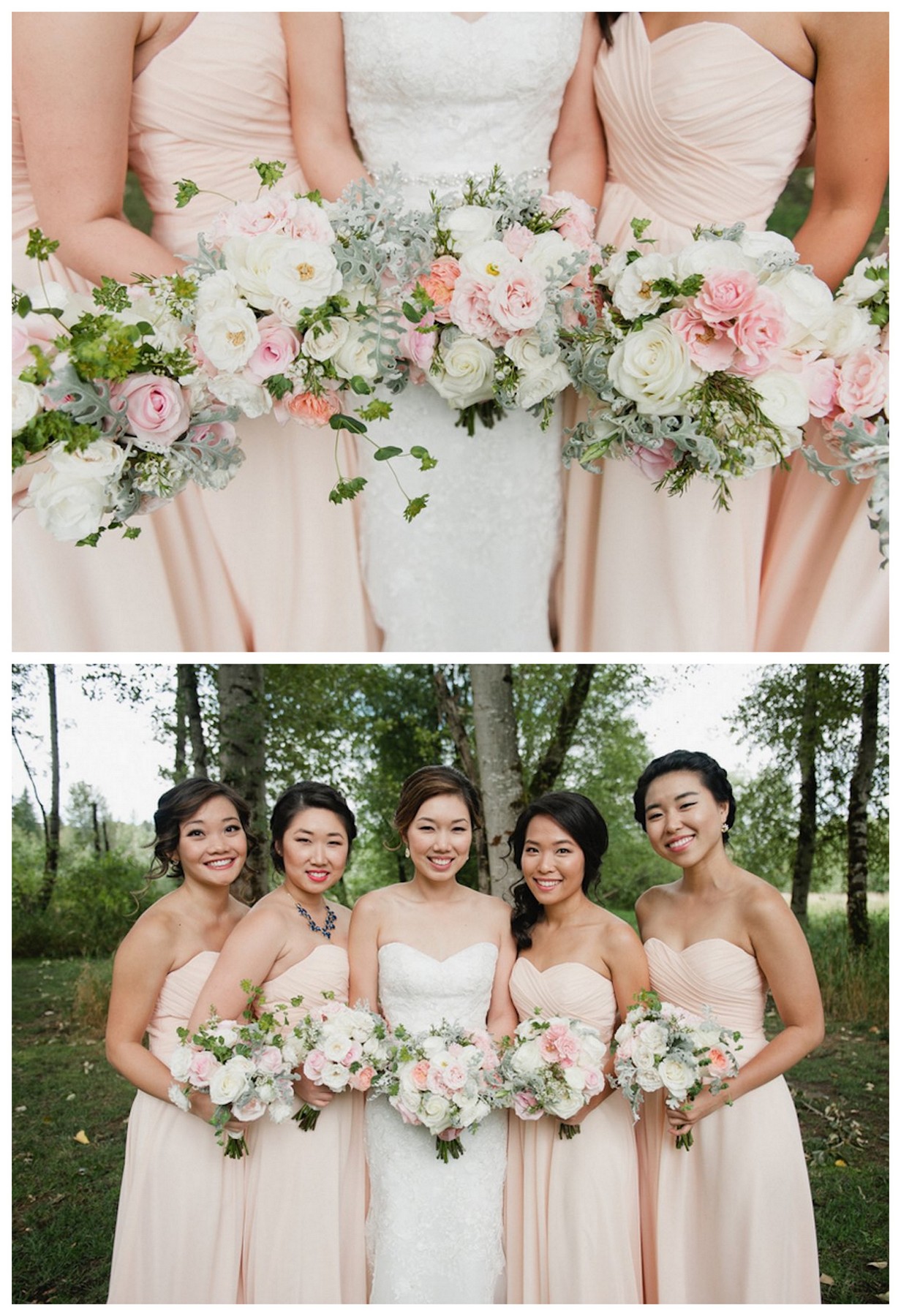 For the bridesmaid dress, we toyed around with the idea of mismatching styles and texture of dress, but in the end, the girls all liked the same chiffon sweetheart neckline floor length dress. I wanted soft colors once again, so it was a very light blush pink dress that was the winner. I left it up to the girls on how they wanted to style their hair and make up. I didn't have strong opinions about jewelry, so they were free to choose whatever they liked and fit their style.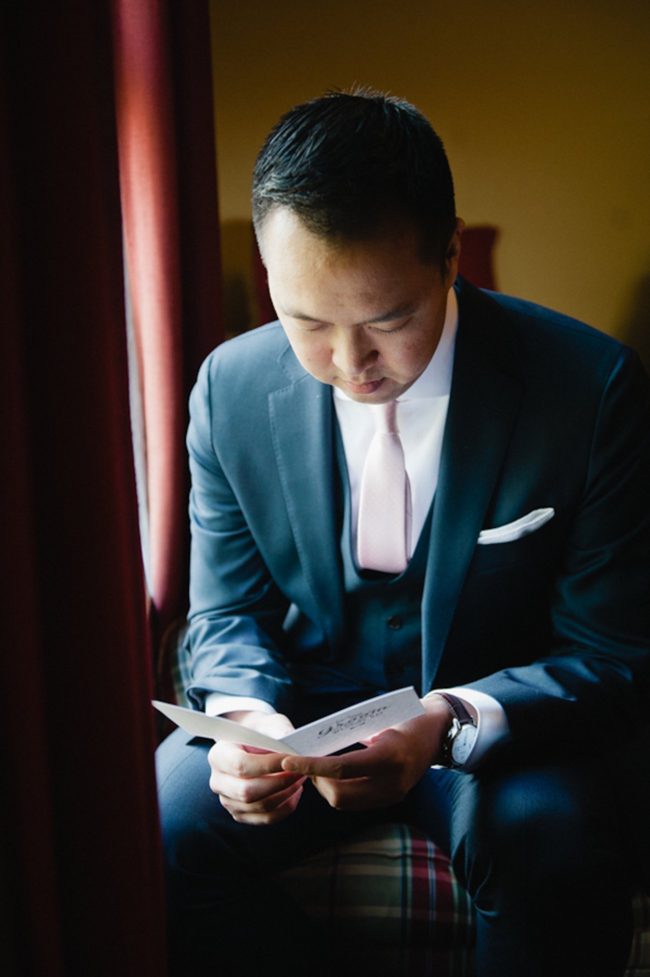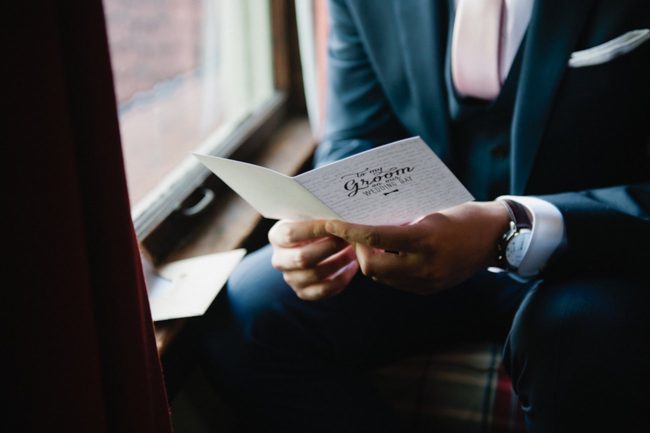 My dashing groom wore a navy suit with a matching vest, blush pink tie, white pocket square with brown Allen Edmonds oxford shoes and brown belt.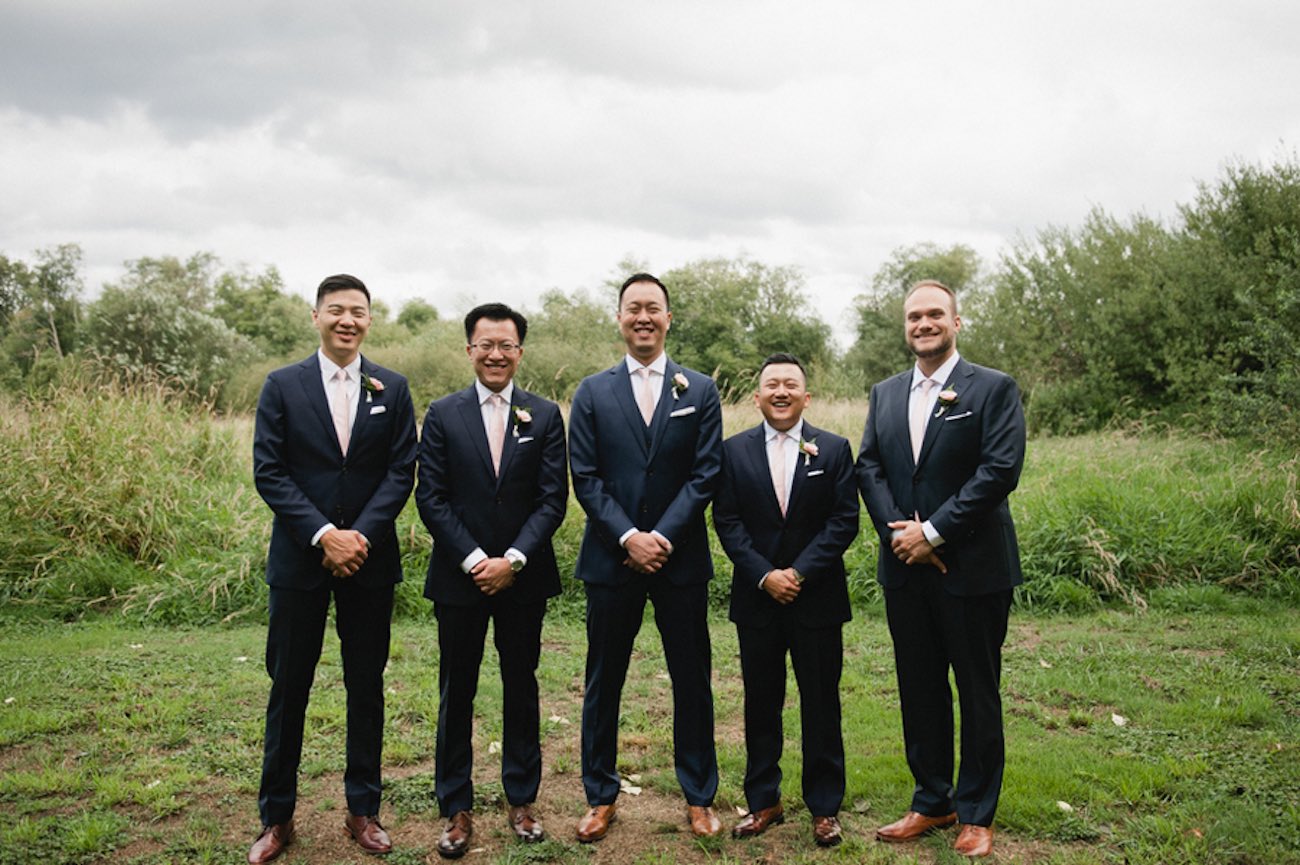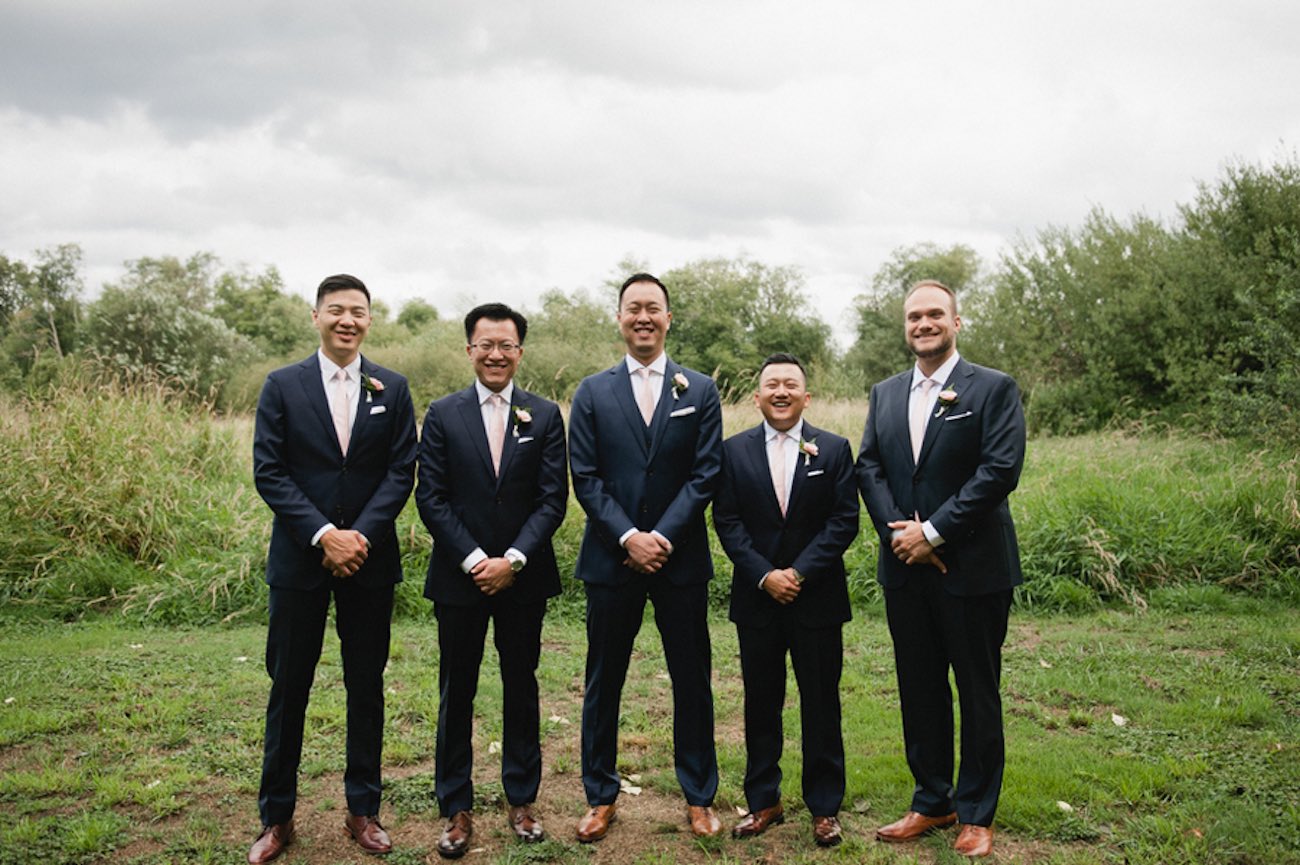 For the guys, Pat wanted to purchase a nice suit but didn't want to burden the guys to do the same. But in the end all the groomsmen also wanted to purchase a nice suit, so everyone went in to get tailored dark navy suits! We had the guys wear blush pink ties, and white pocket squares and gifted them with fun socks for each groomsmen.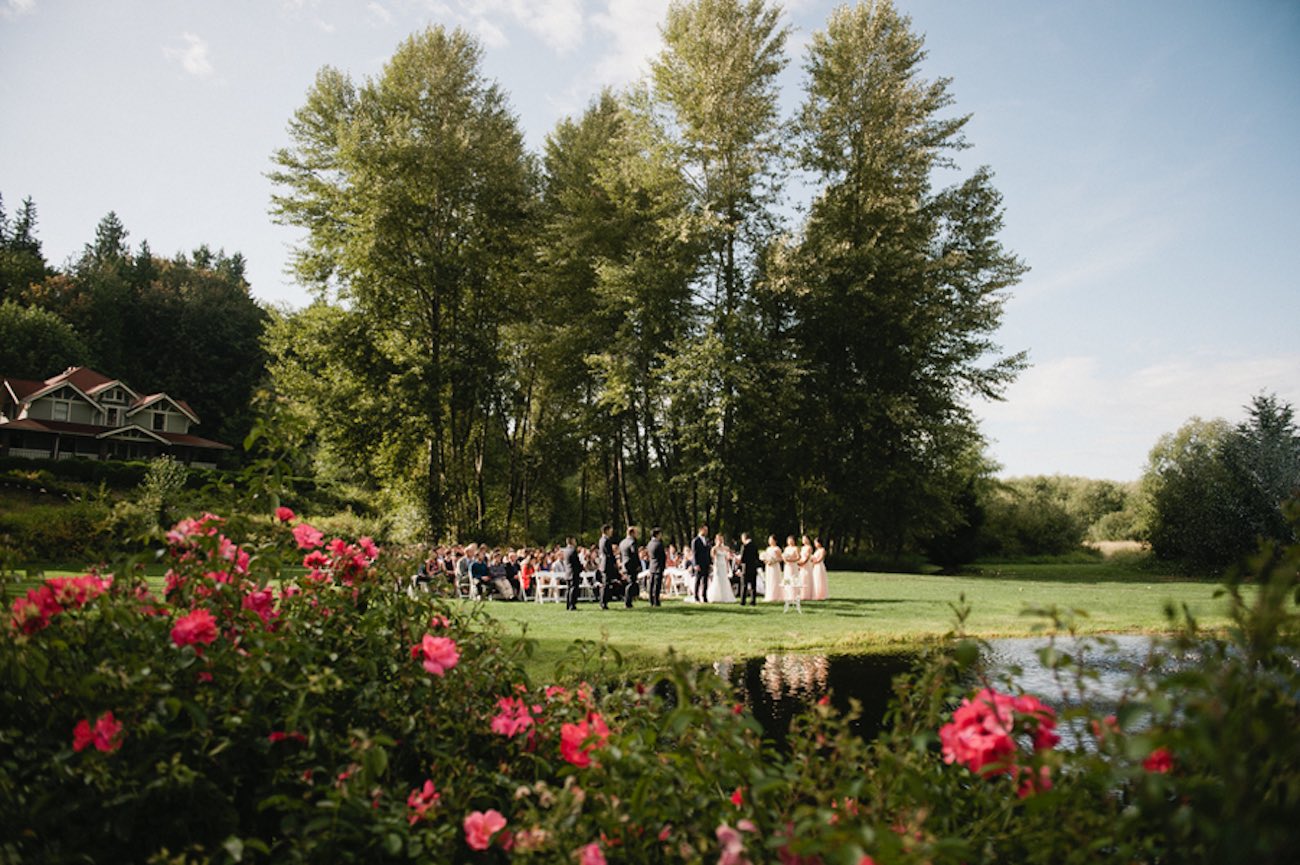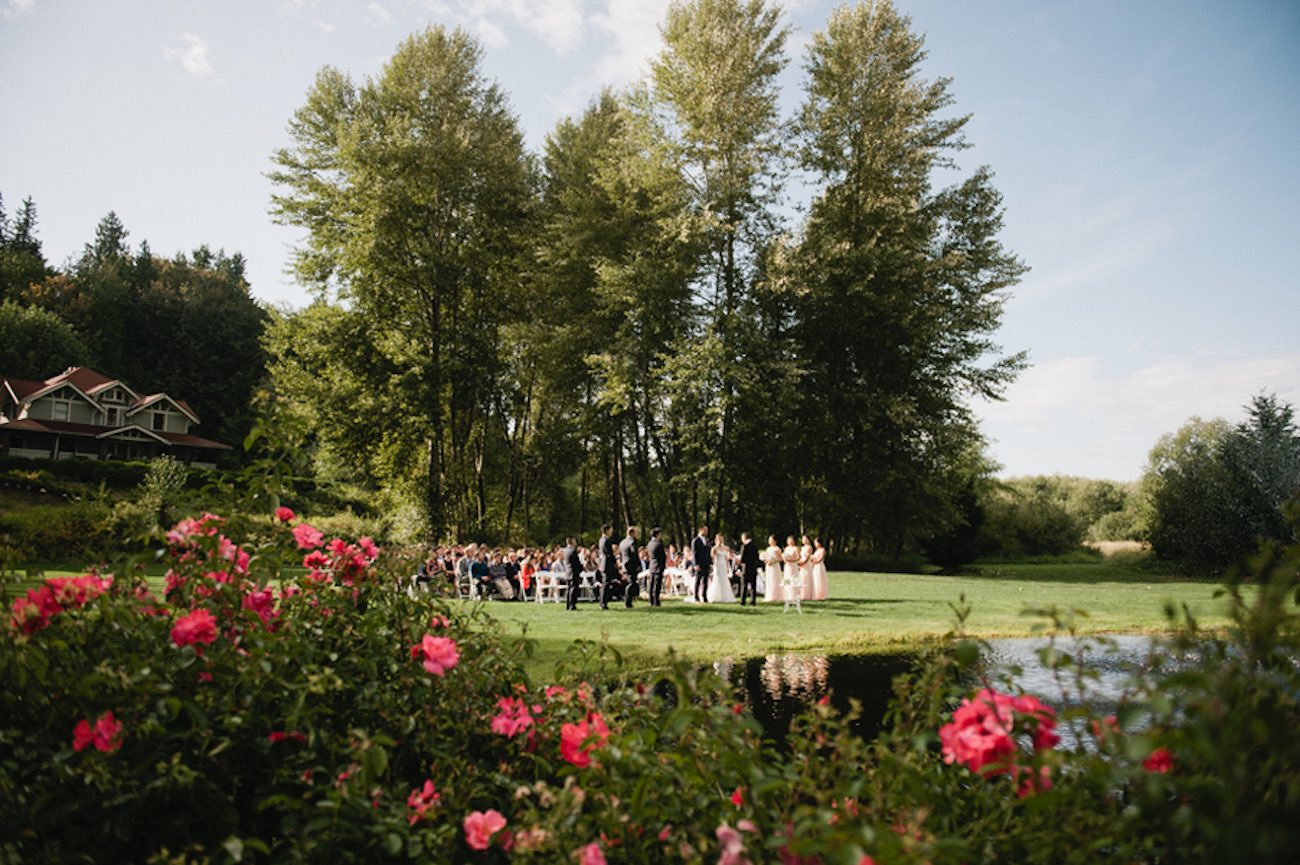 I walked down the aisle to the instrumental version of "Turning Page" by Sleeping at Last. It was slow, and romantic. We had the aisle decorated with white tulle strung along the chairs and pink rose petals spread along the edges of the aisle.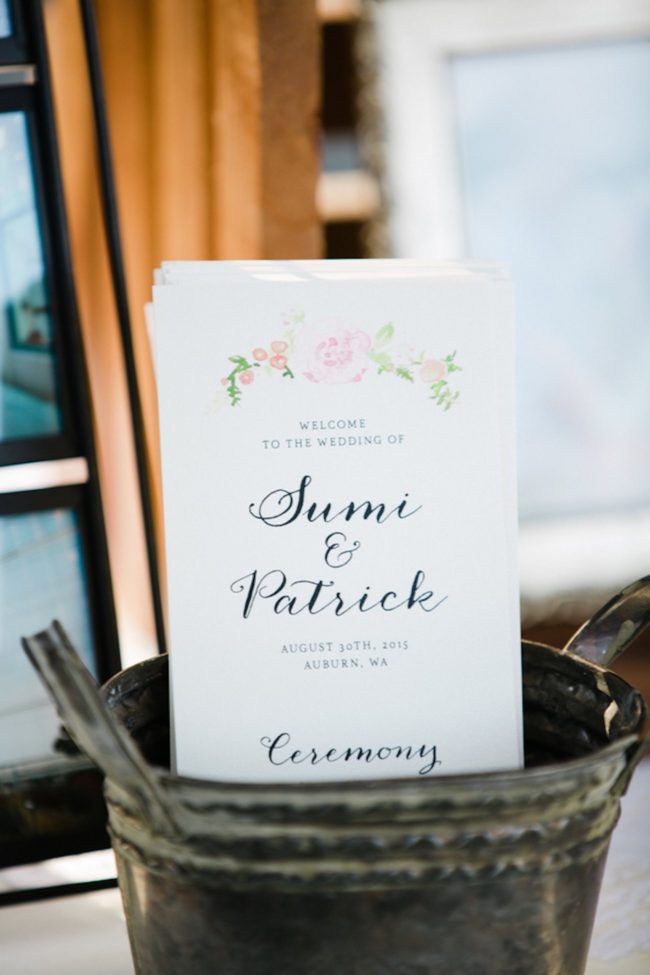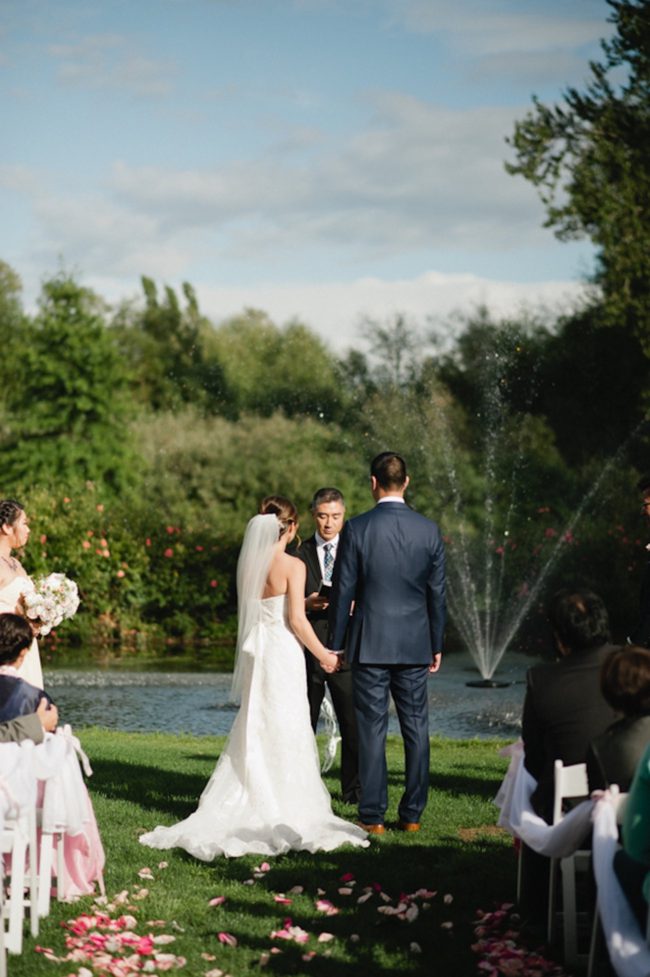 My husband and I wrote our own vows, and had a unity sand ceremony followed by presentation of flowers to our parents to show appreciation and love. The weather was very stormy during our wedding weekend, and it actually poured down about 45 minutes before our wedding ceremony. I was really worried we wouldn't be able to have our garden outdoor wedding, but the skies opened up and the sun was shining down on us. We got married by a flowing fountain and rose garden. It was perfect.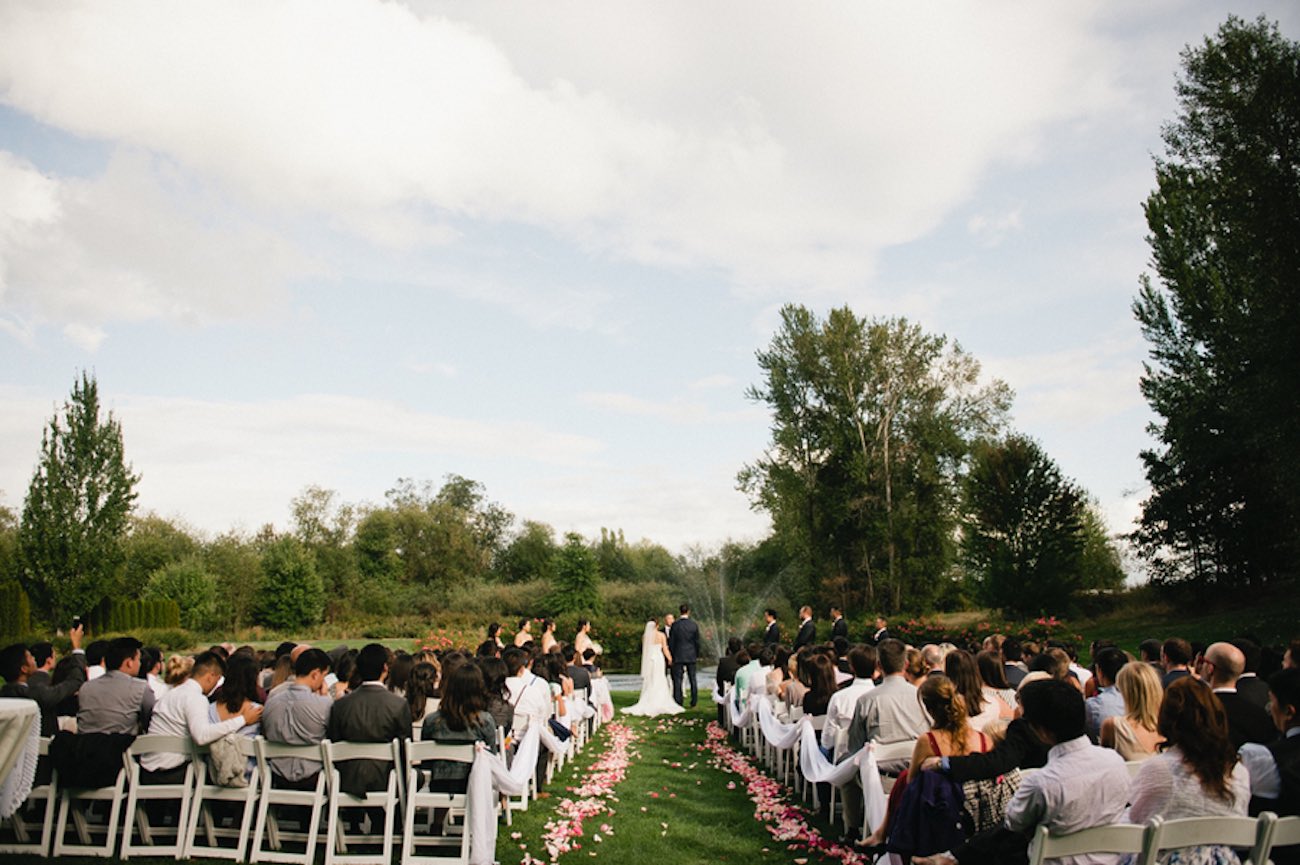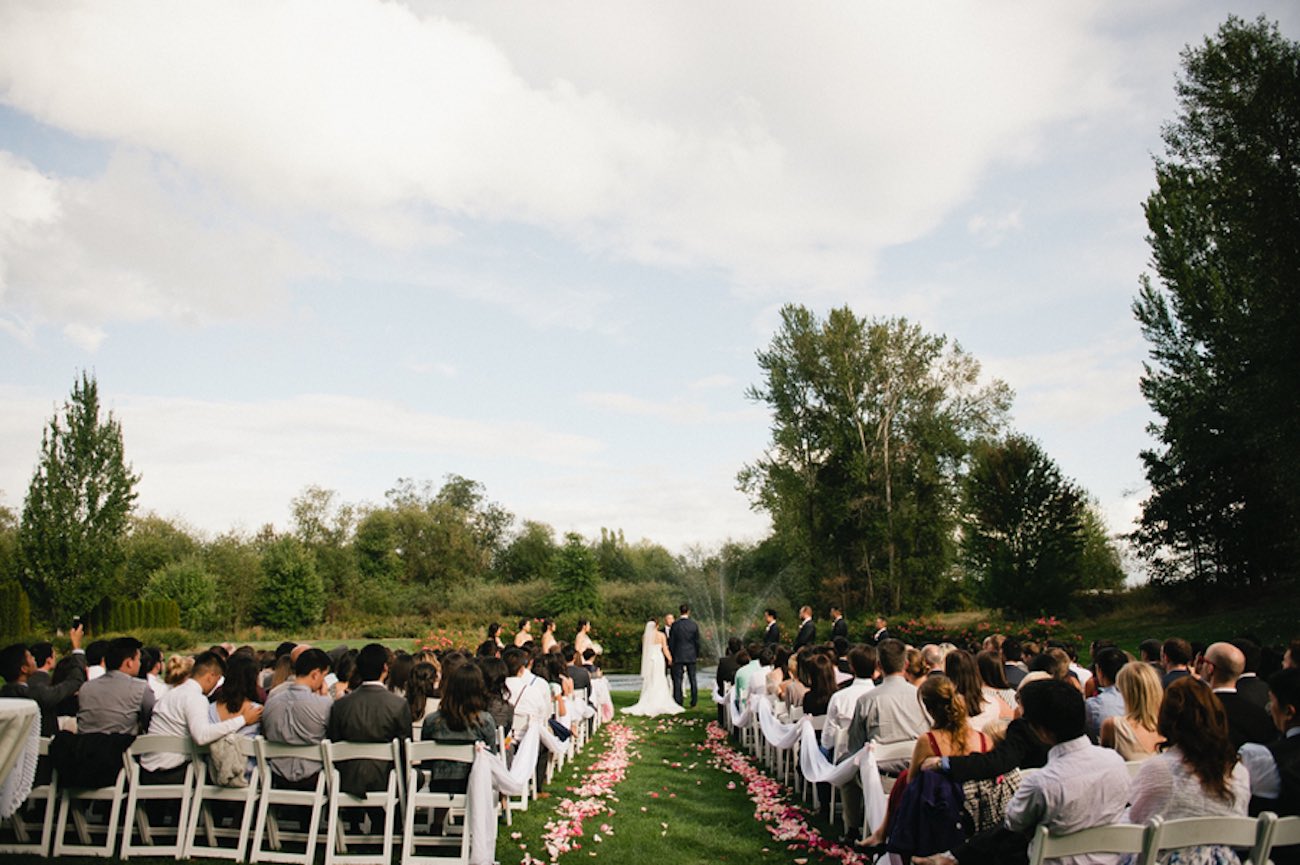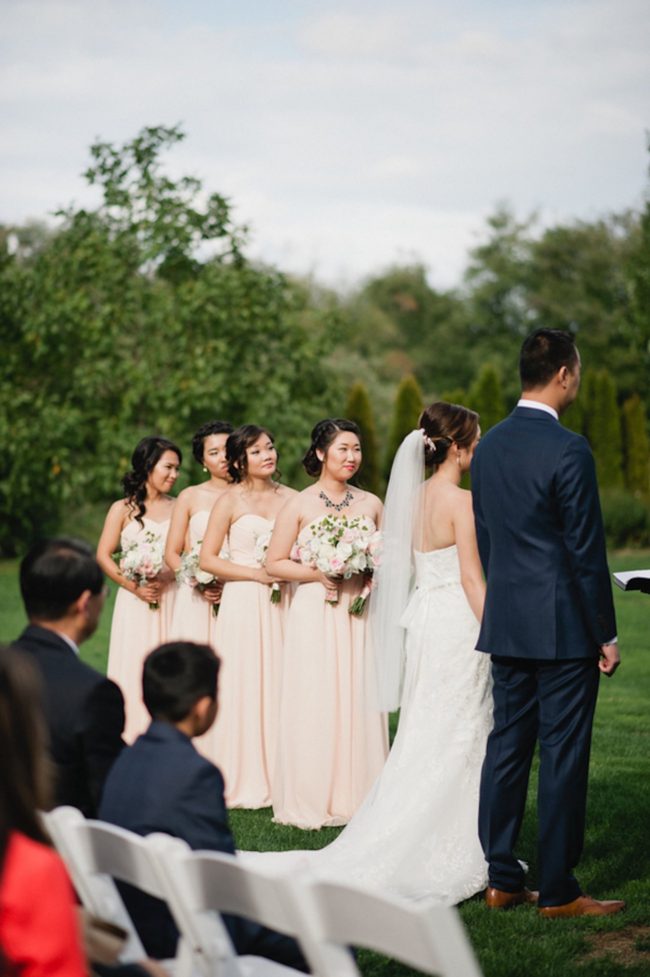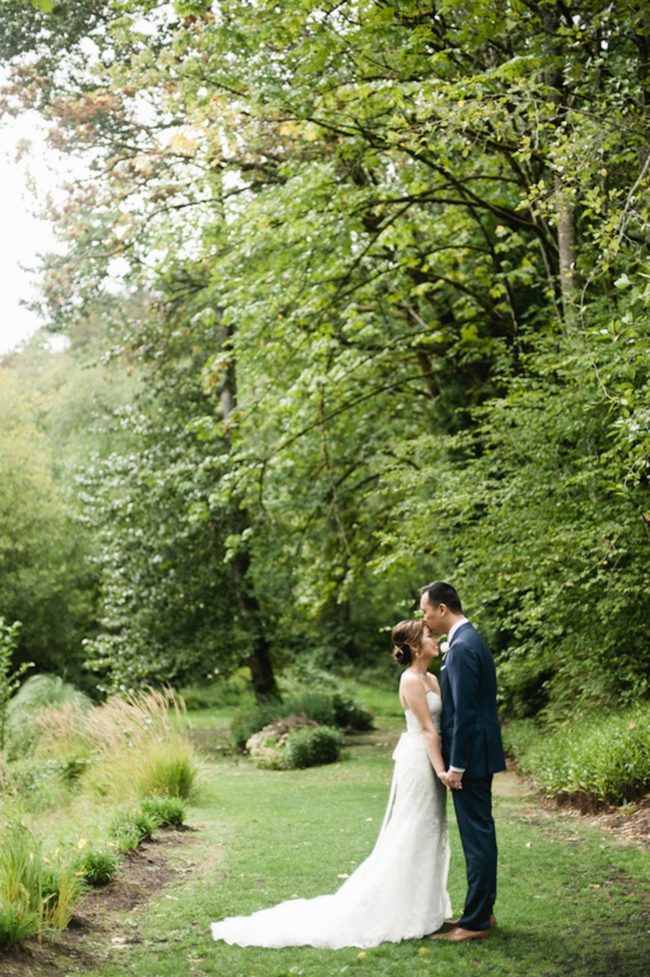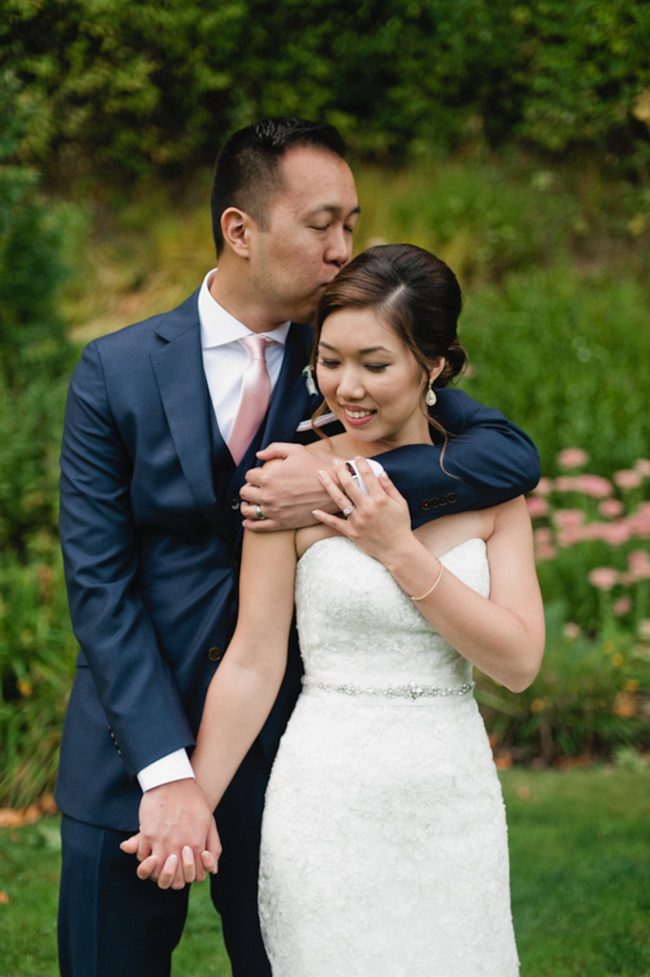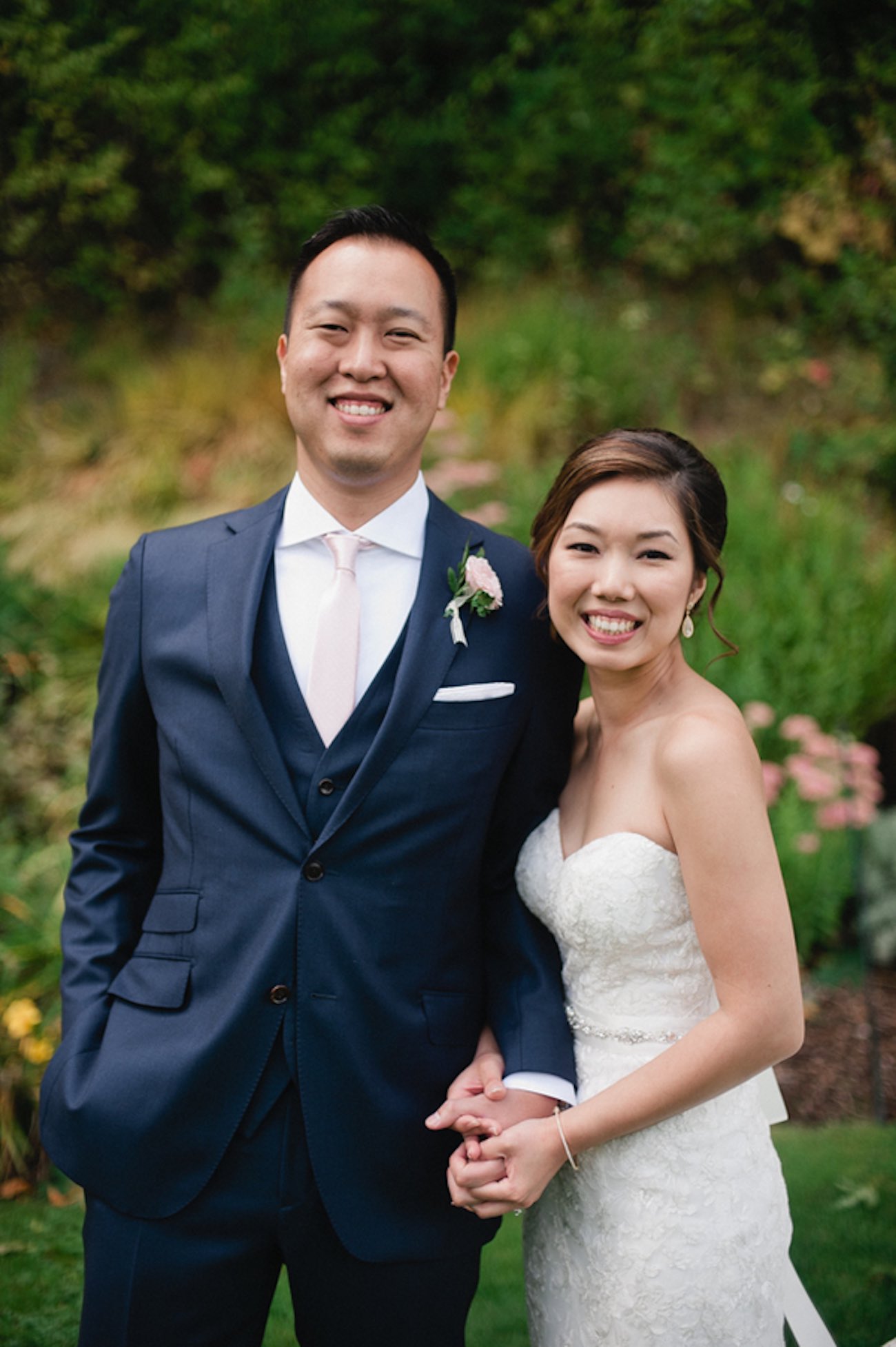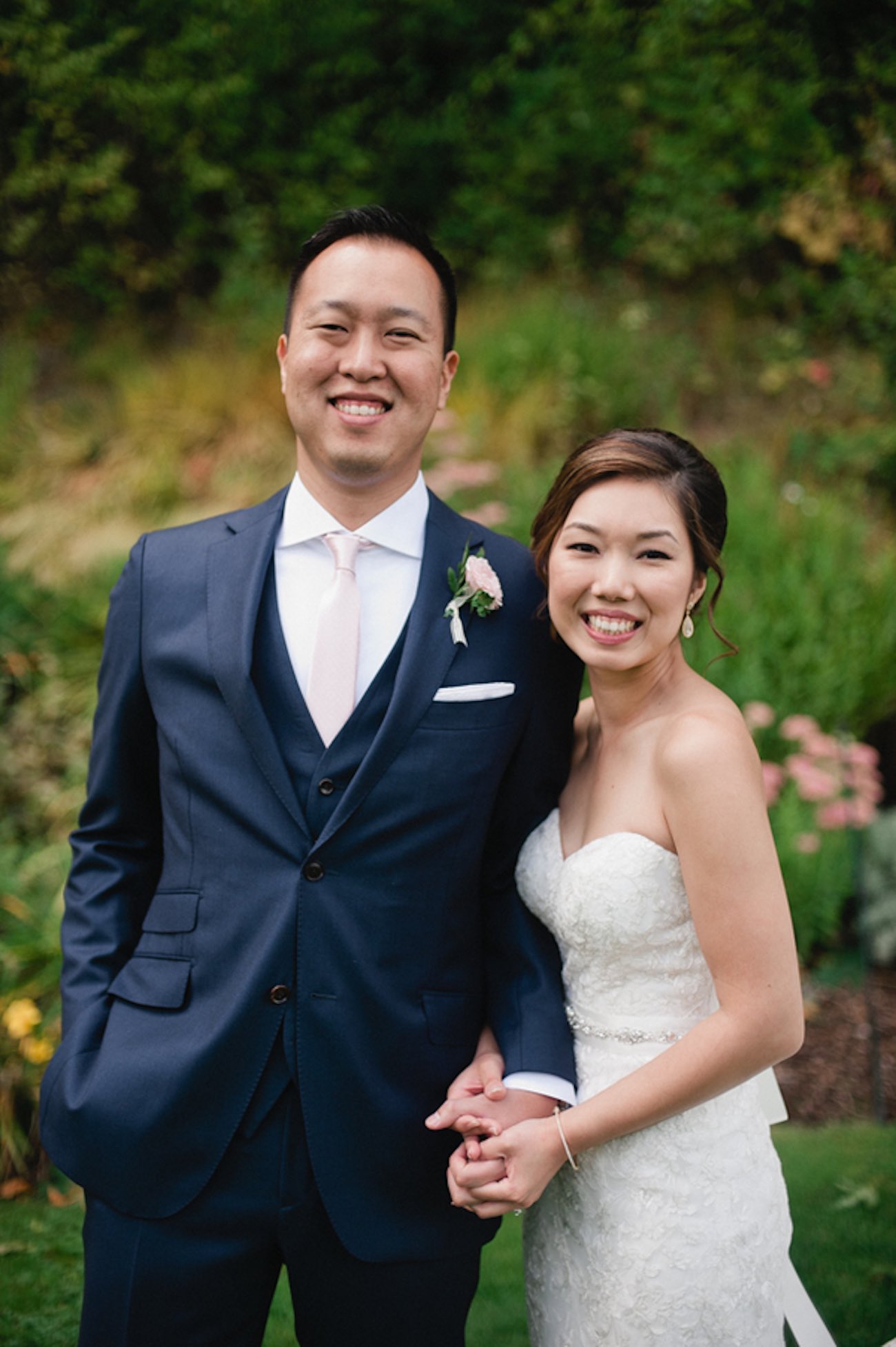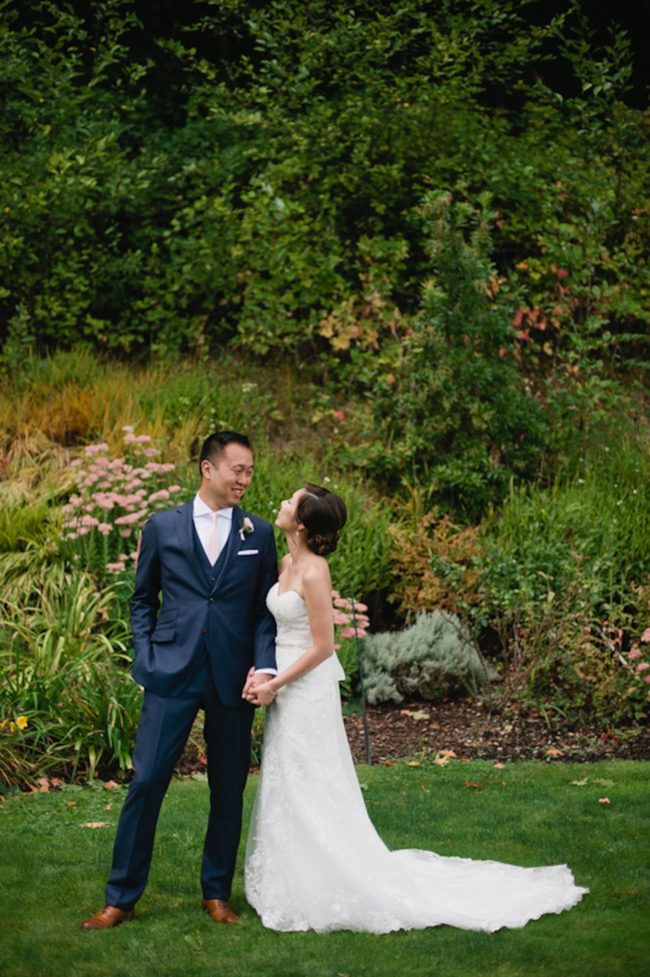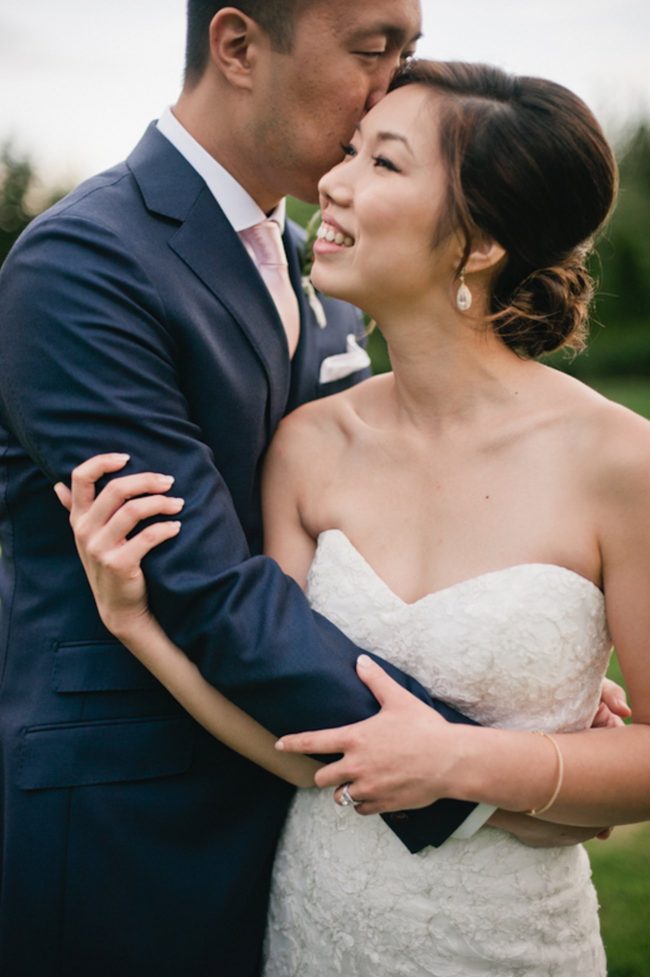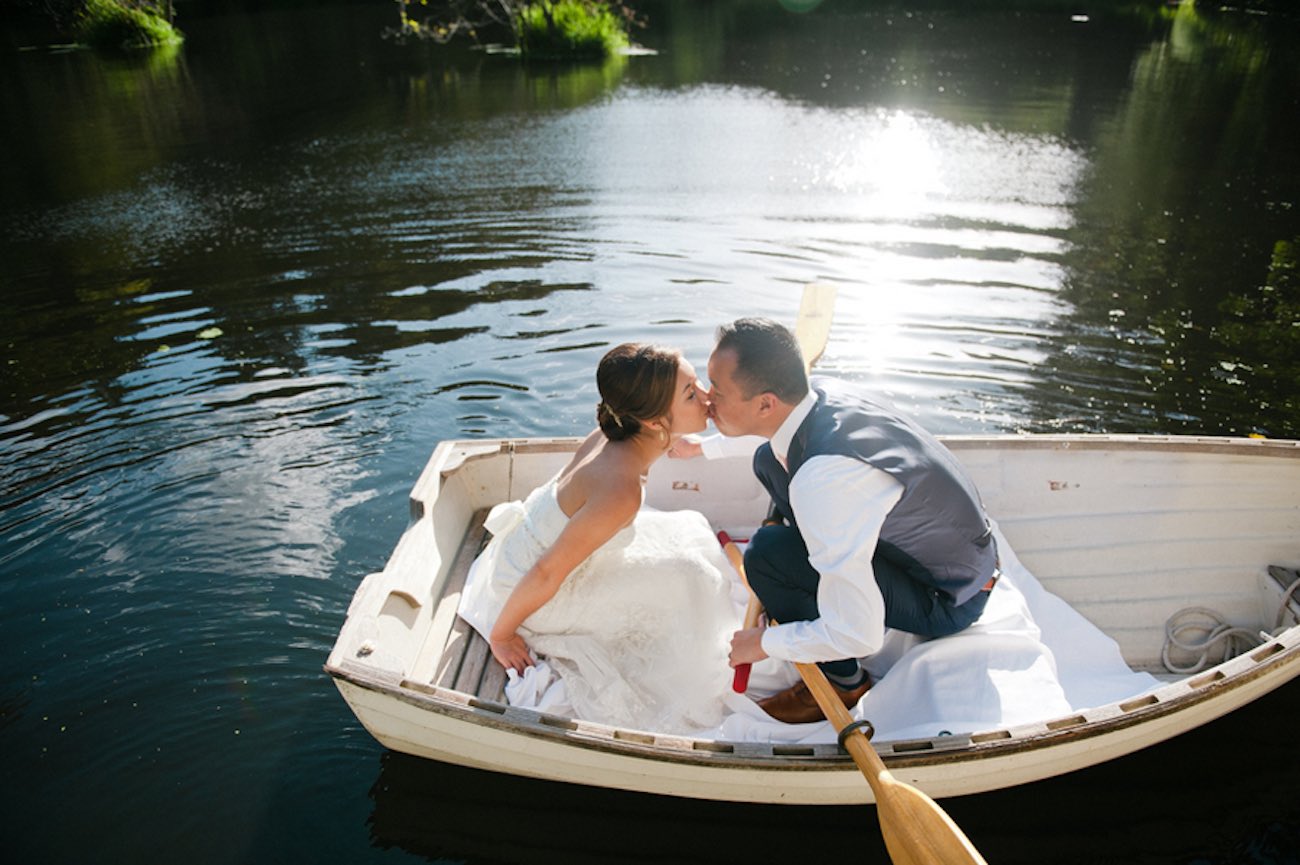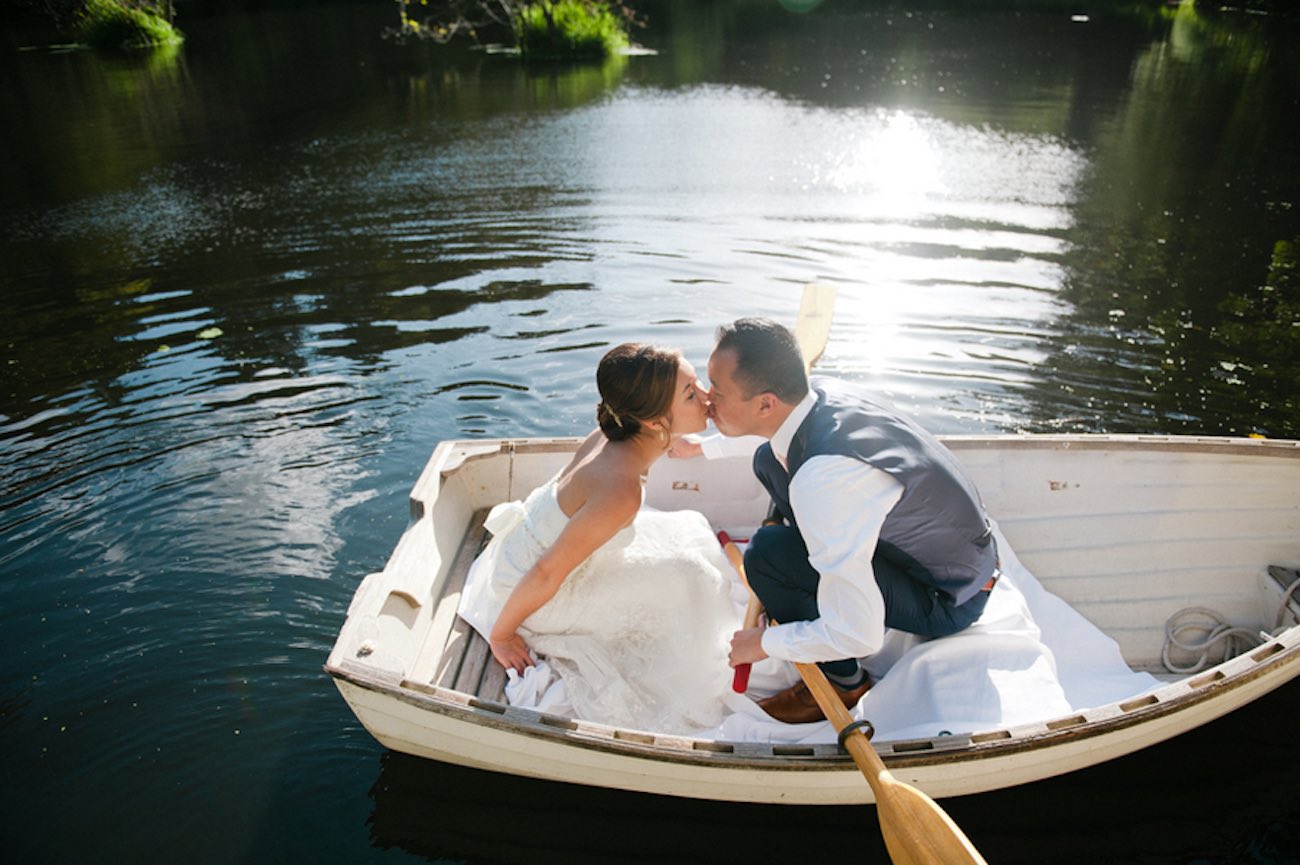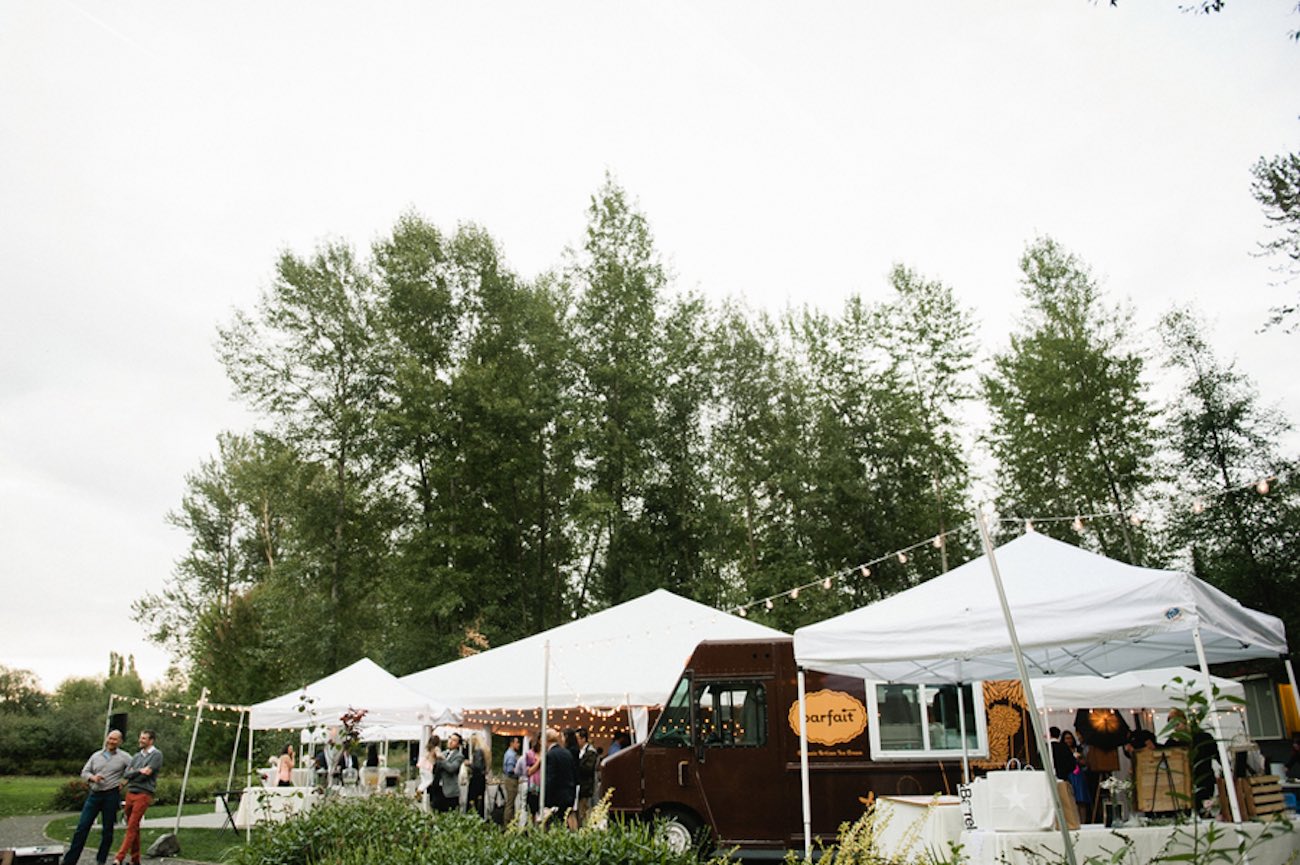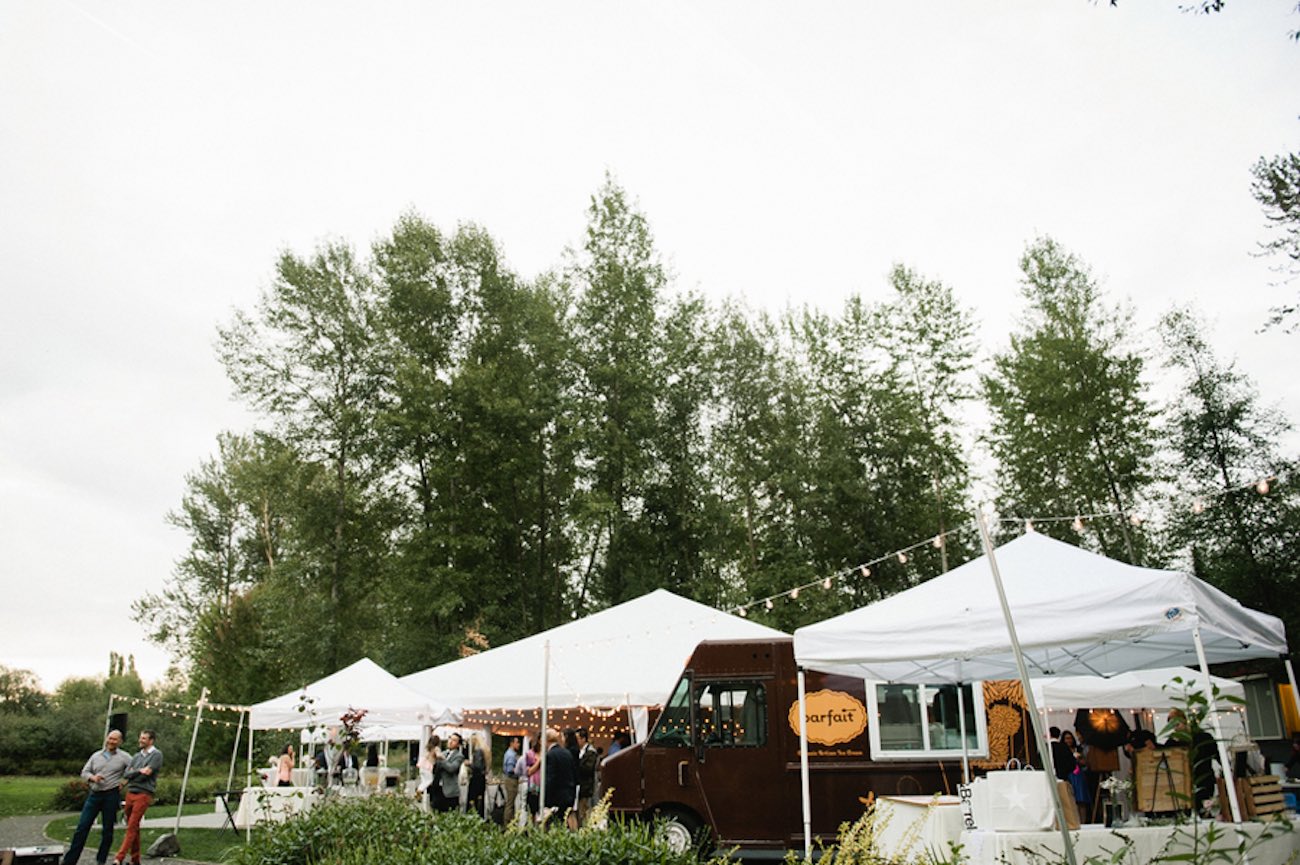 The most fun parts of our reception were the ice cream truck, having lawn games especially for a rather large group of children present on our wedding day, lots of twinkle string lights, and the beautiful sparkler send off!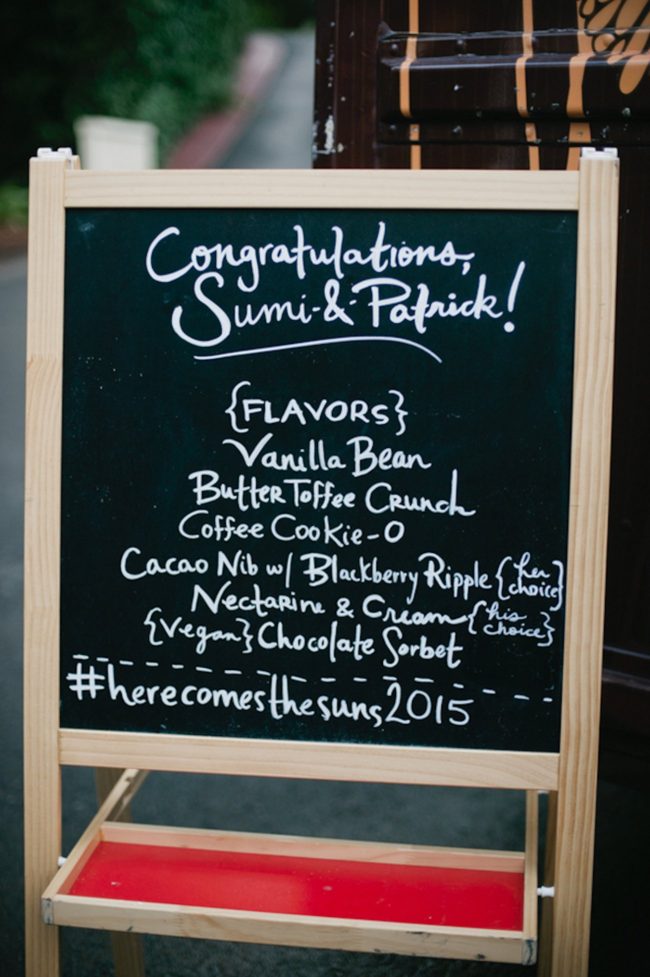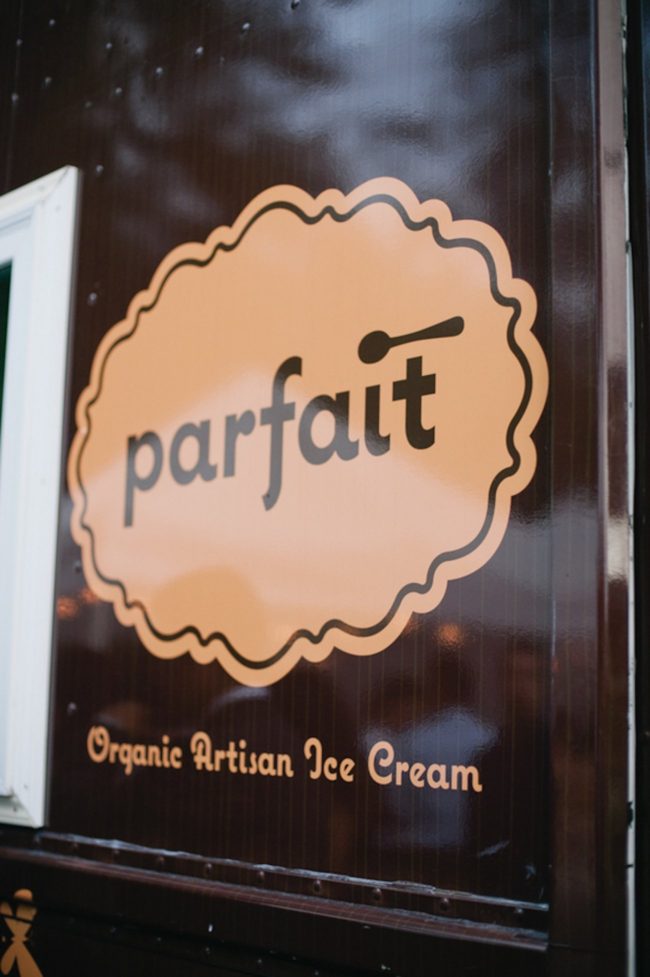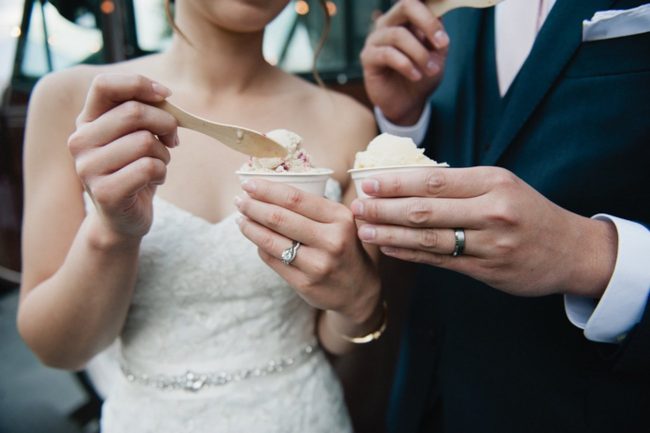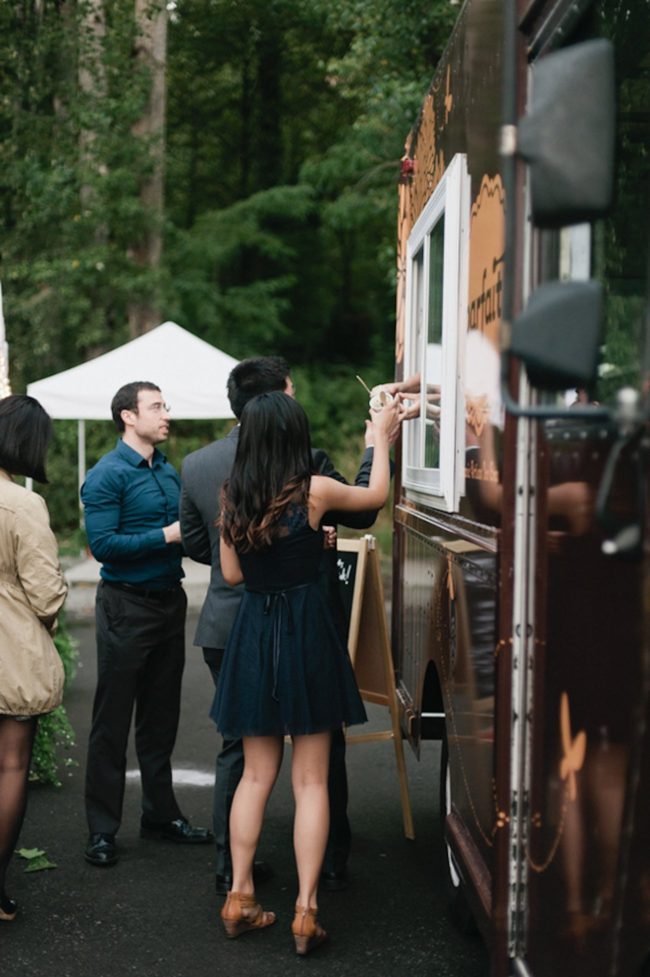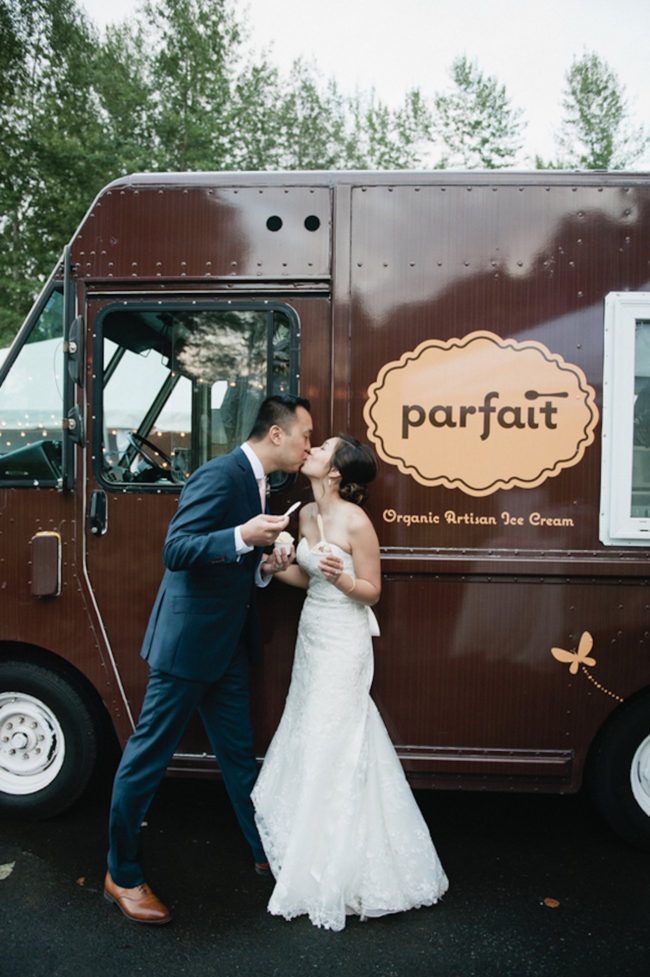 The wedding reception was so much fun! Our wedding was on a Sunday, and on top of that, it was a dry wedding. So we didn't really expect any of our guests to dance really. But to our surprise, everyone danced–and they danced hard! Looking back, I am so thankful we got some time to dance and enjoy the reception AND mingle with our guests.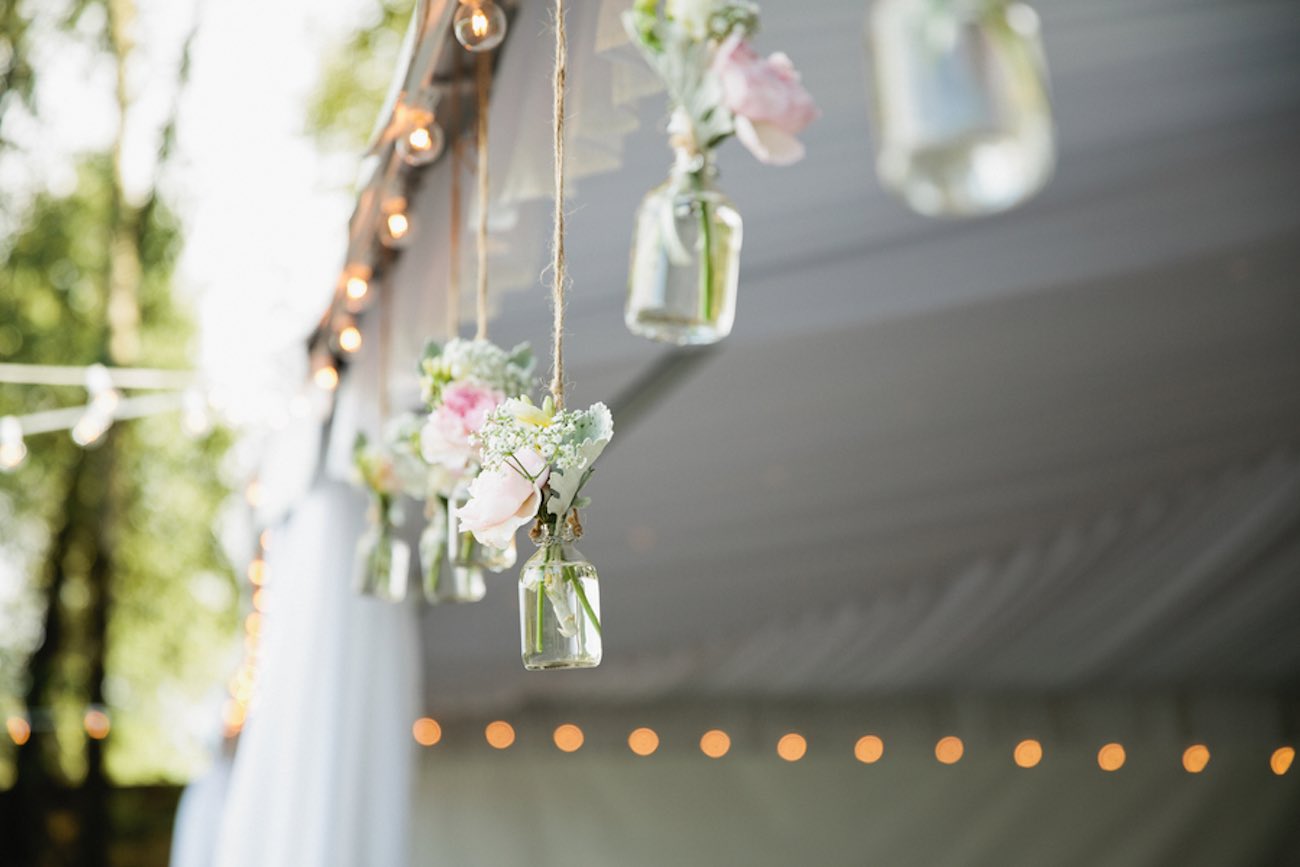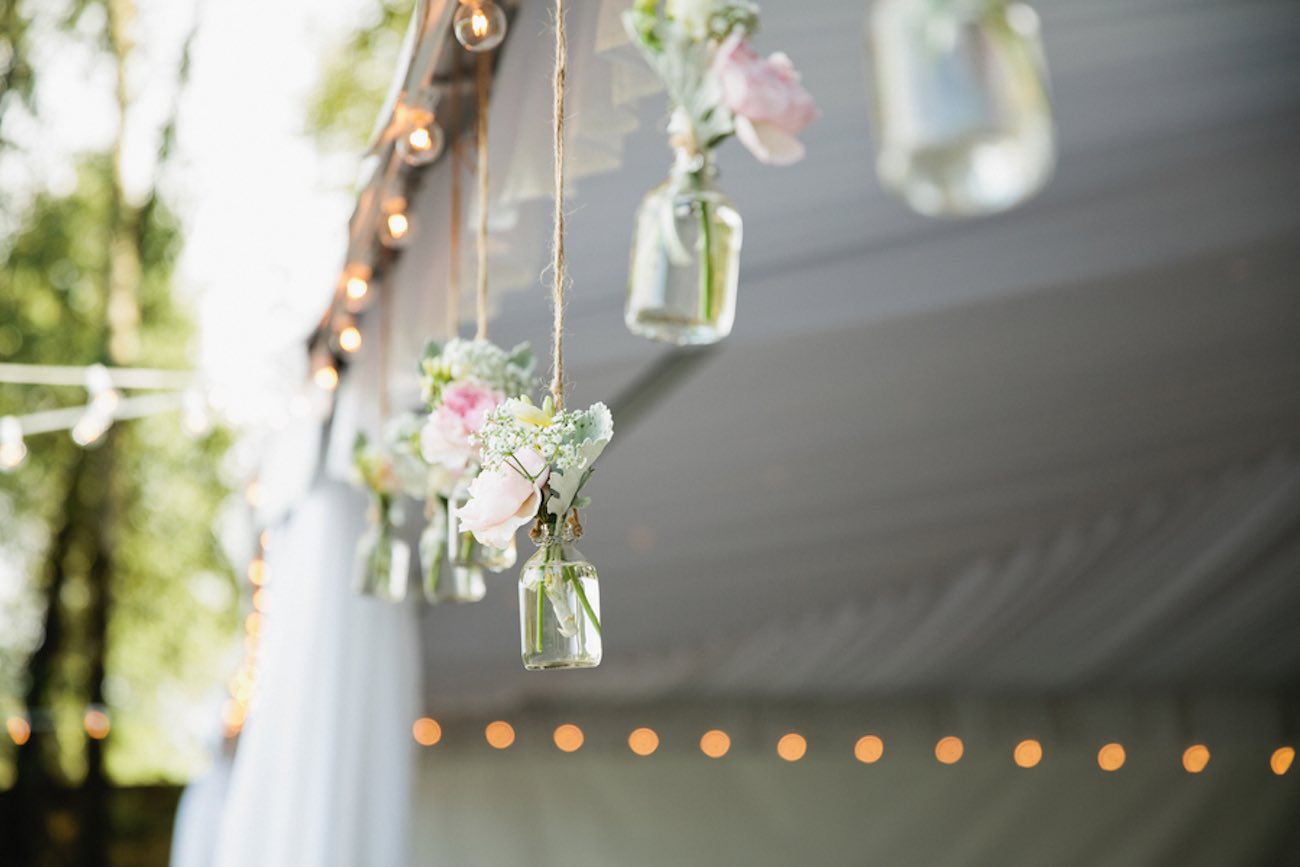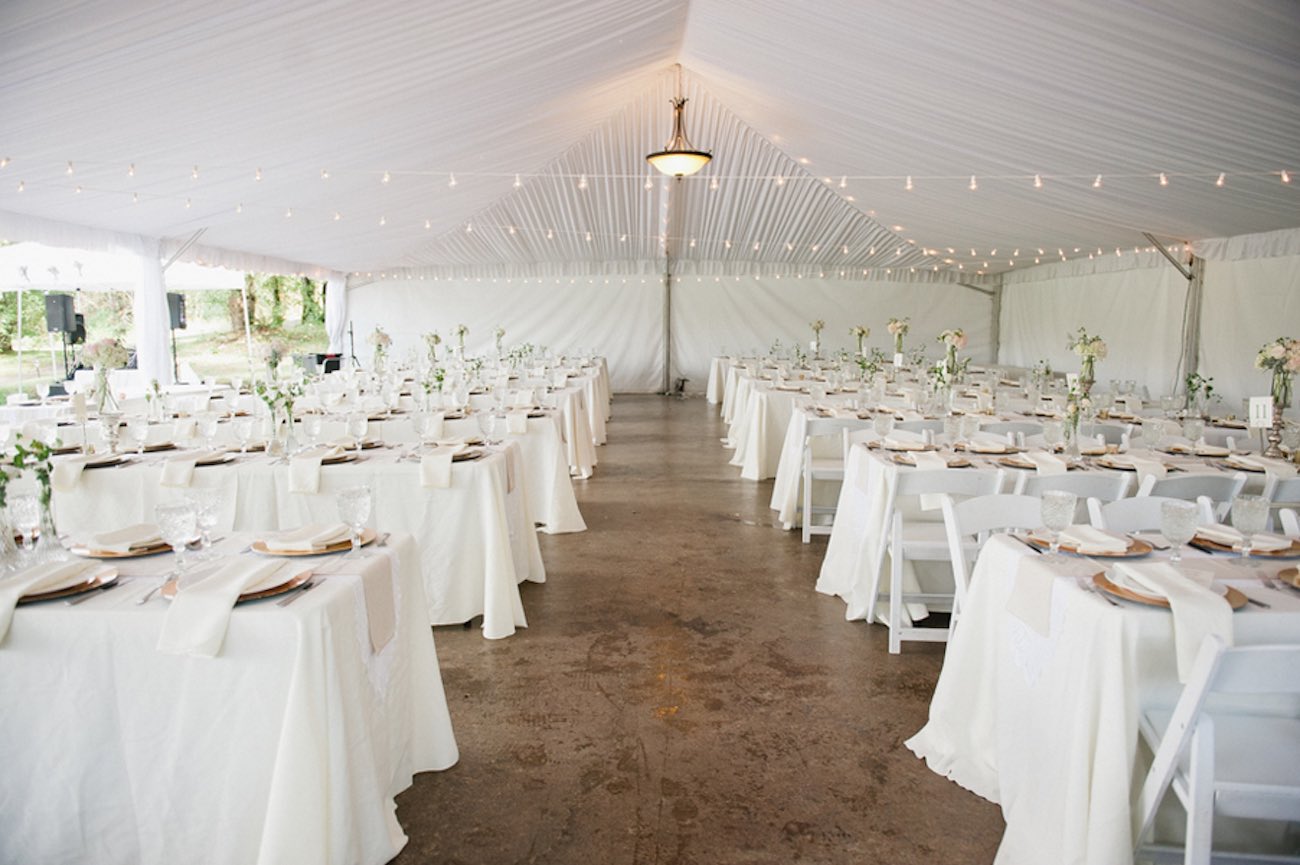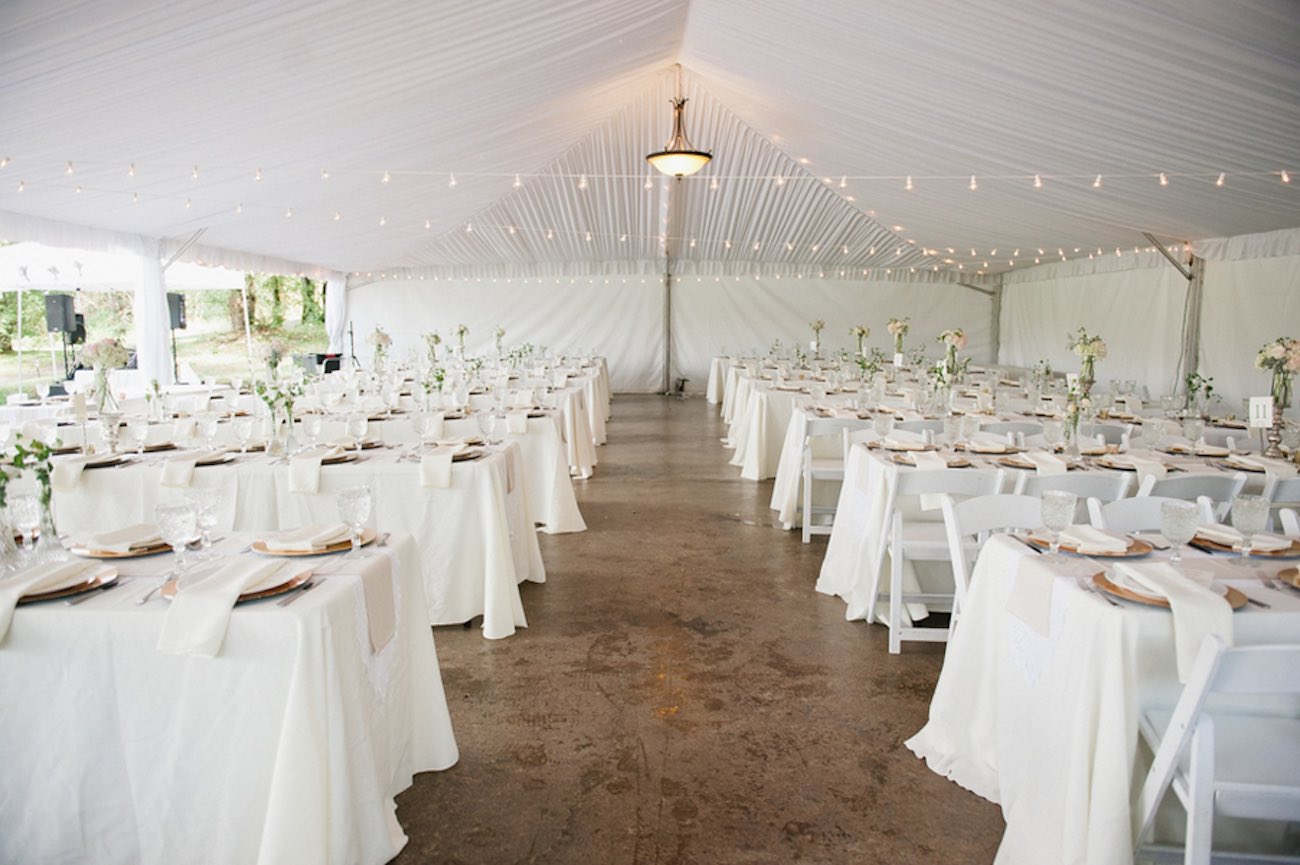 We absolutely love and  adore the friends and family that joined us on our wedding day and wanted to mix them up a little bit when thinking about our seating arrangements. We didn't just want the people who already knew each other to sit among themselves all through the wedding.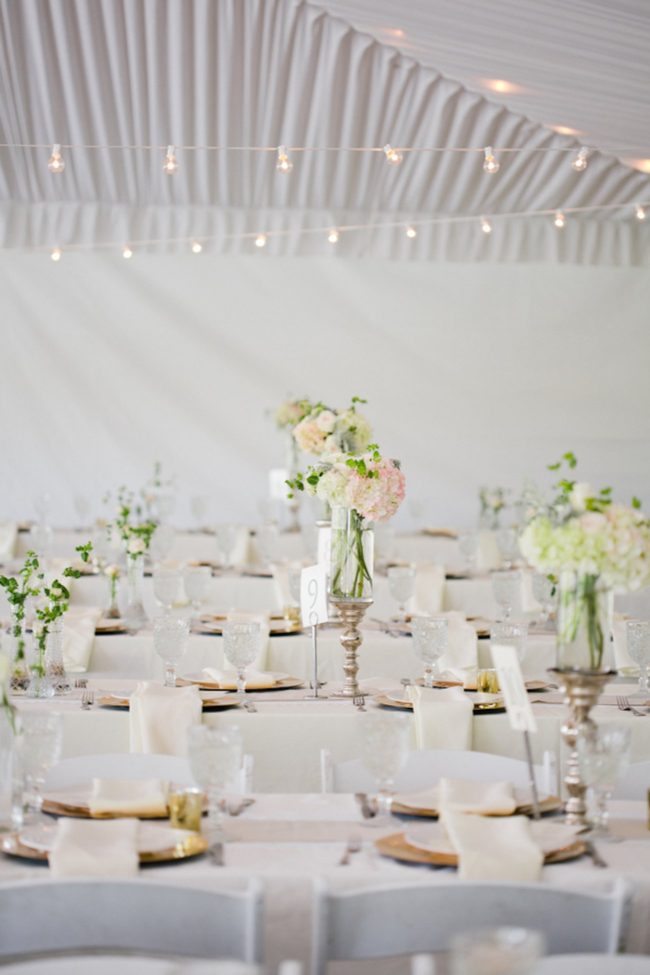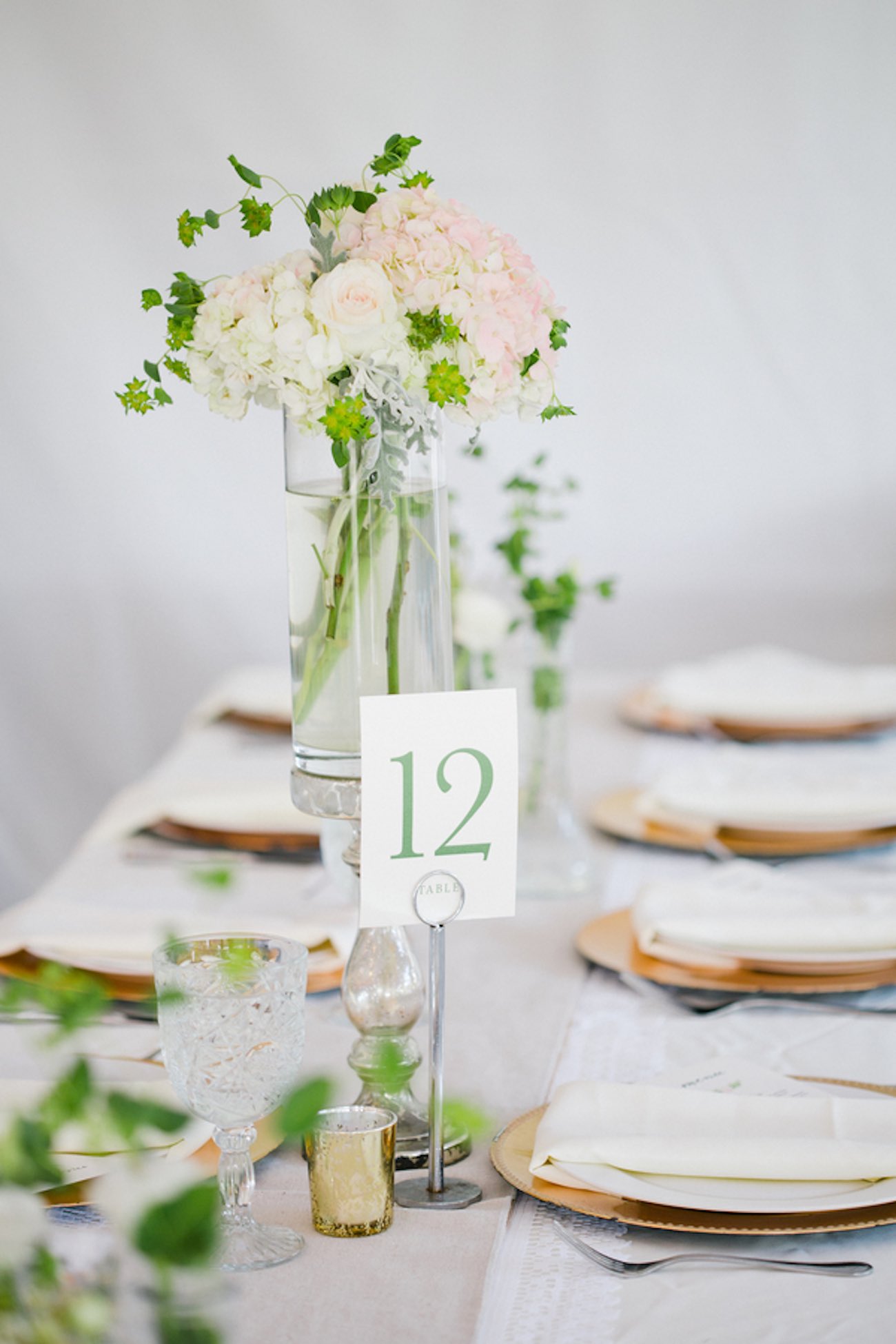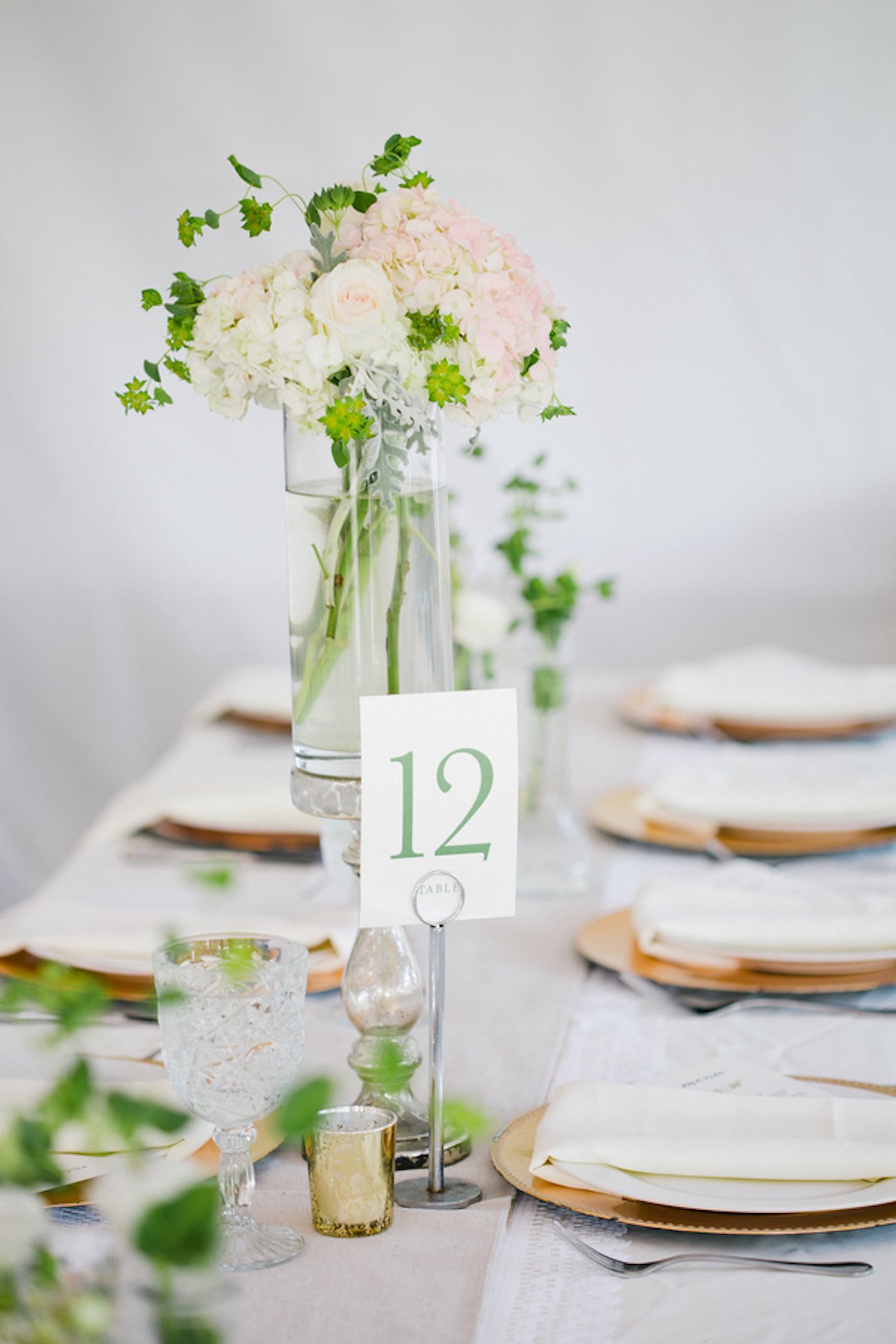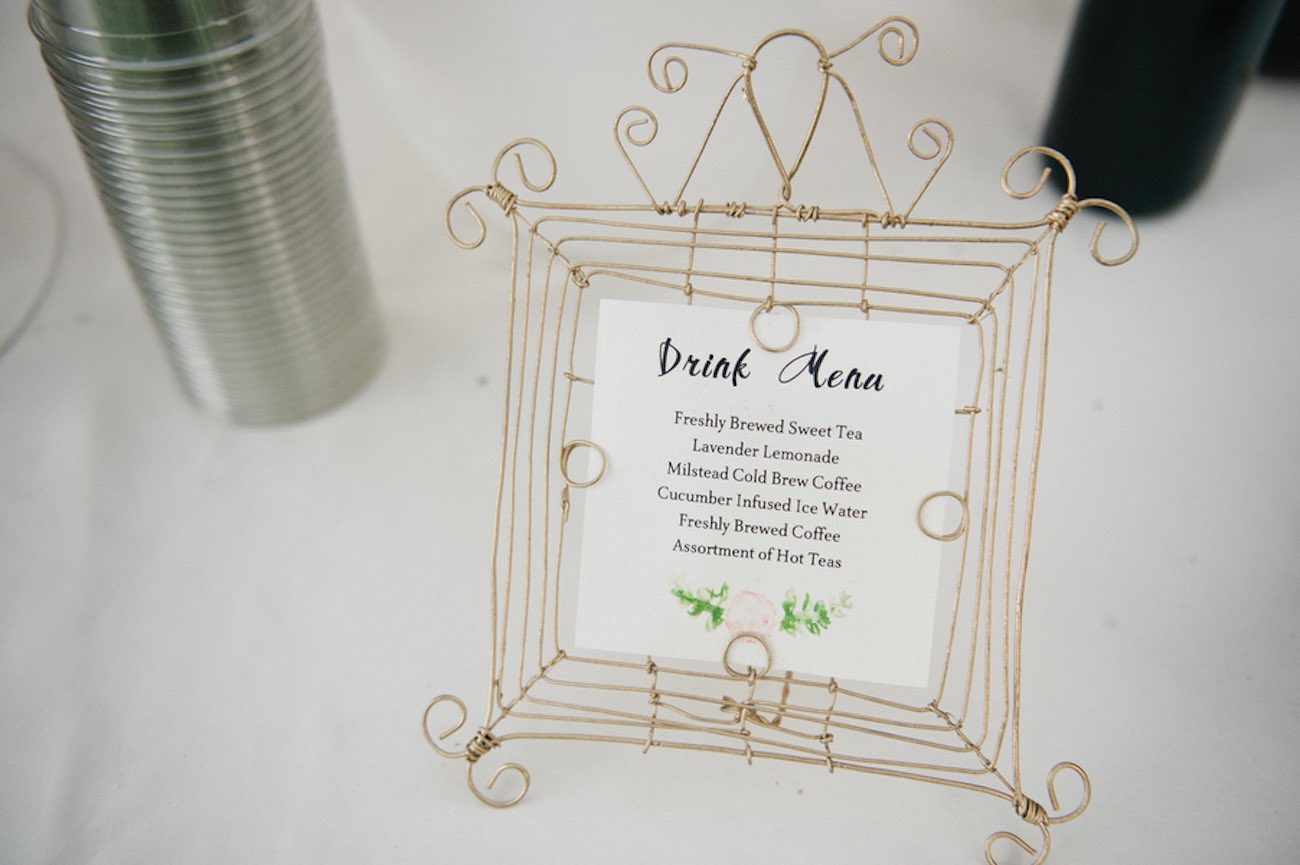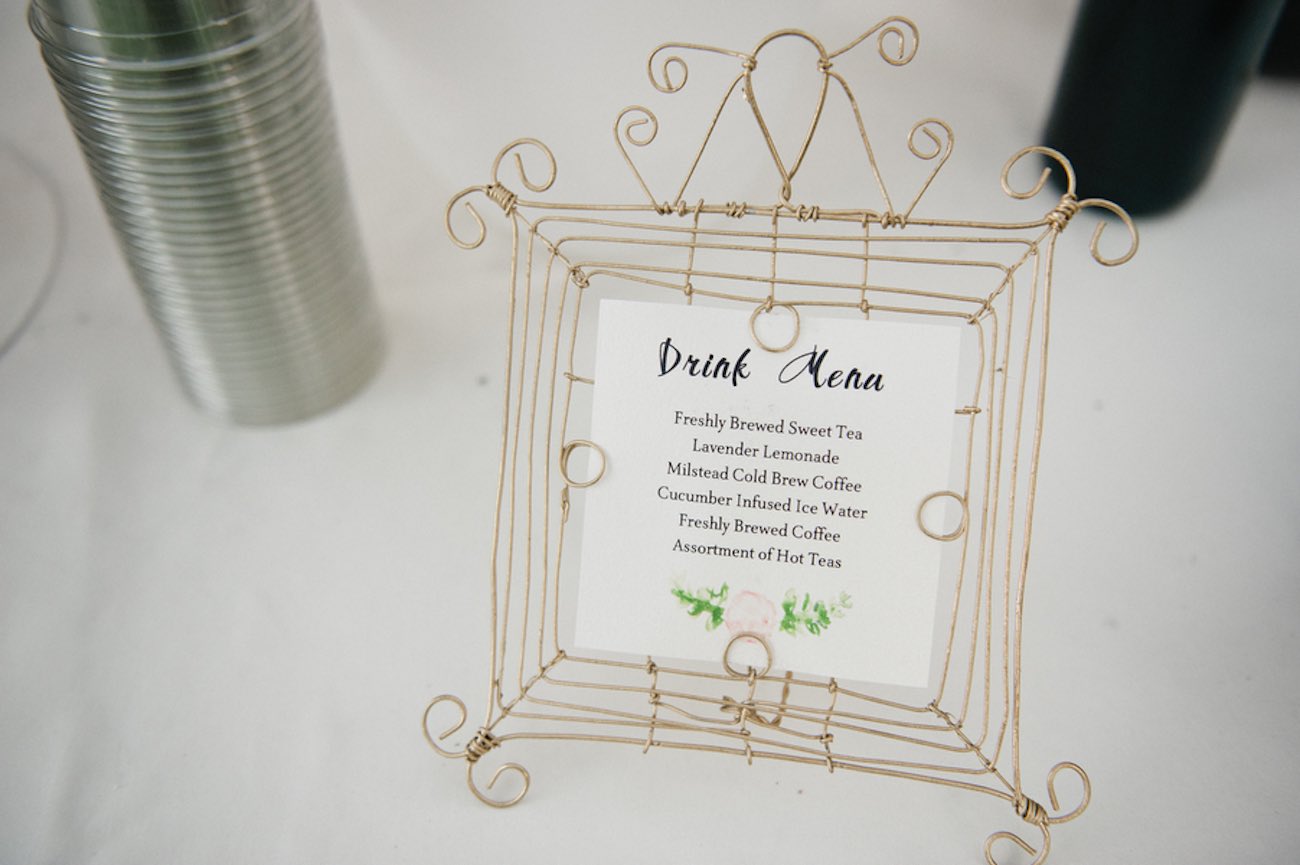 Our table decor was in a palette of blush with ivory soft details. There was a crochet runner down the middle and we had cluster of three bud vases scattered along the long rectangular banquet style tables, with gold mercury votive candles mixed in there. Our table settings included gold charger plates with ivory napkin cascading down from the plate, with printed menus as well.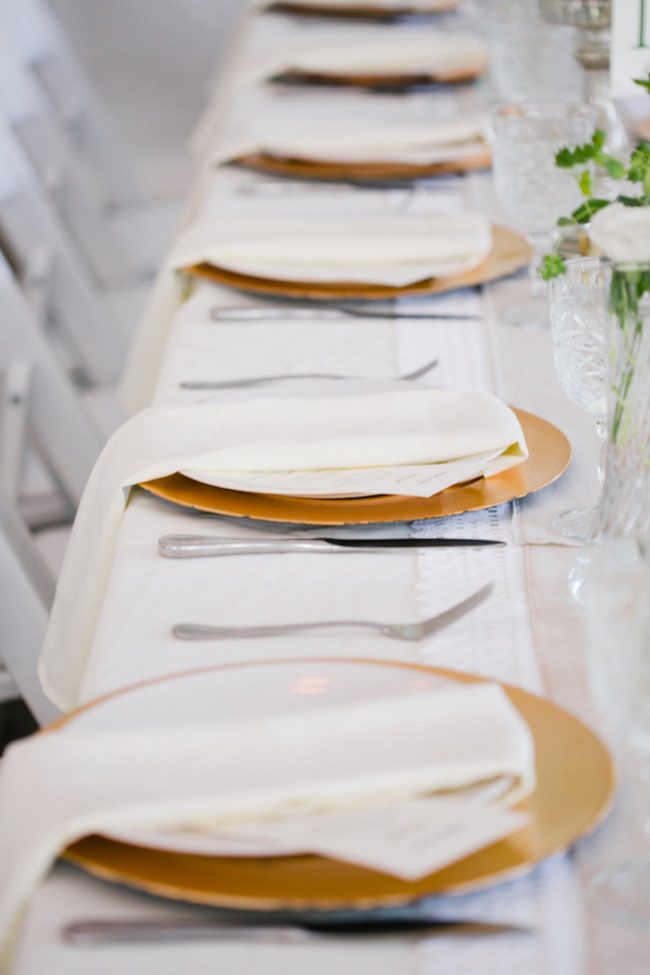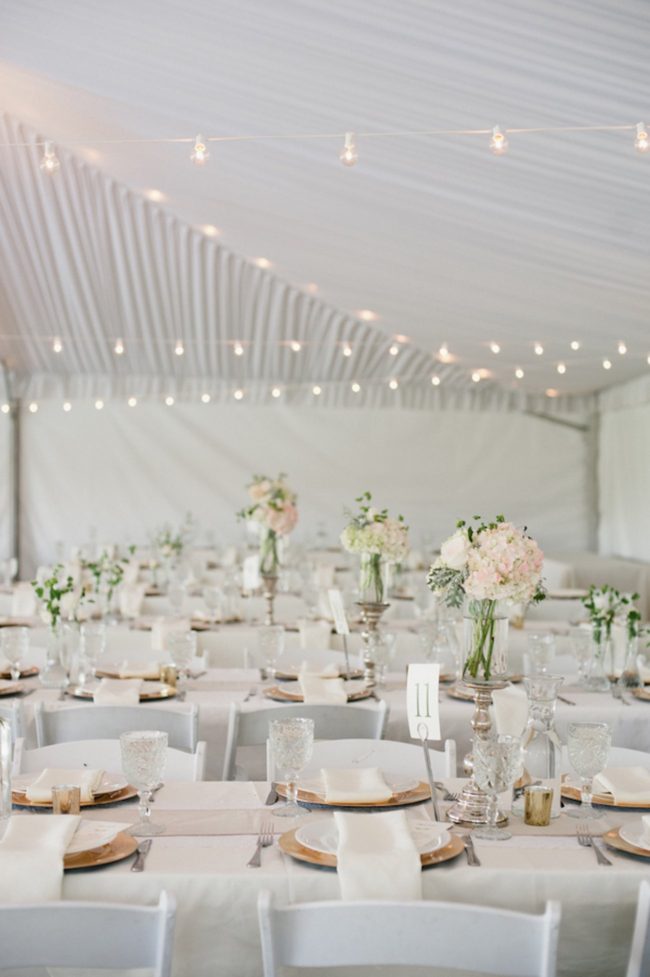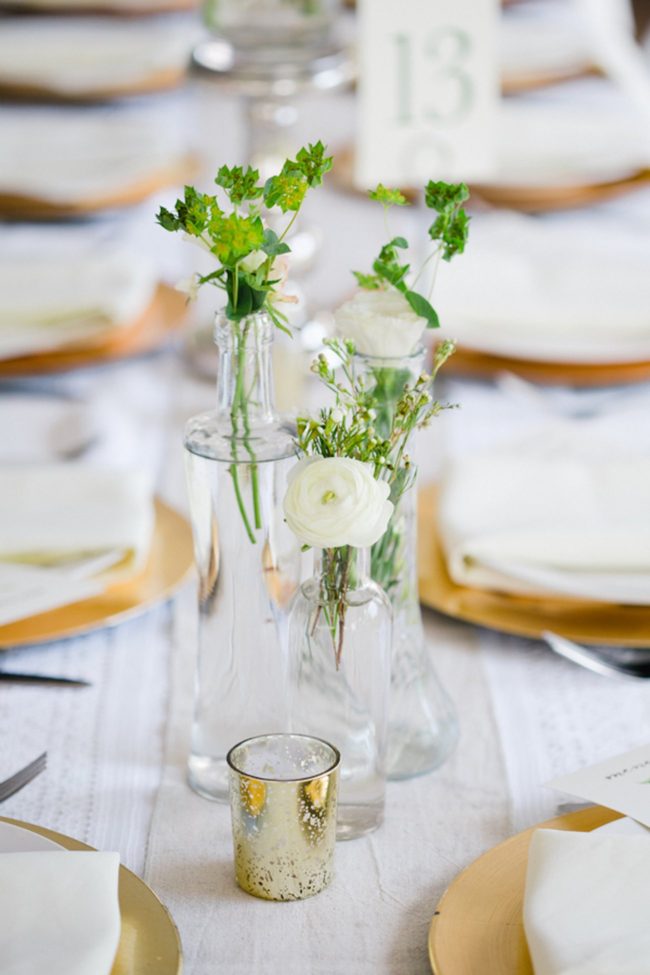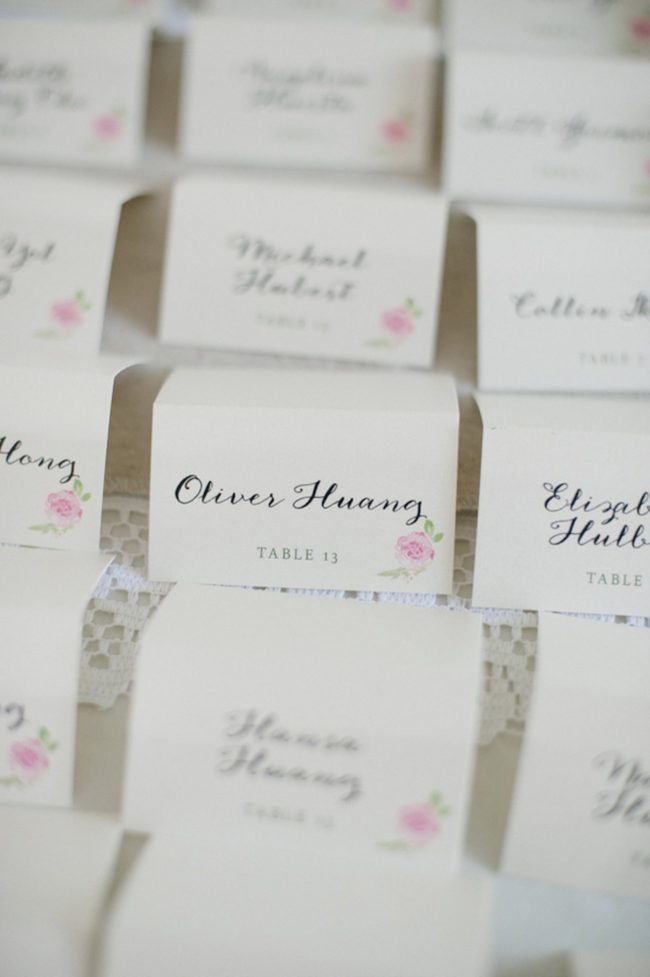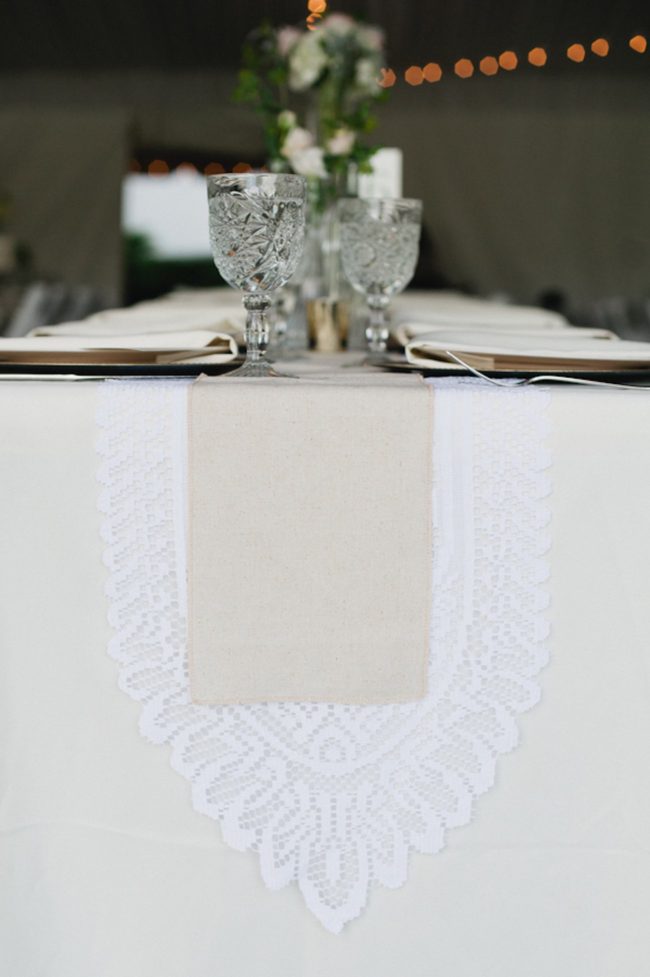 Our seating chart was made with a little mix of our friends from different time and place. We wanted our friends to mingle, and to make that happen naturally, we decided to do a family style dinner.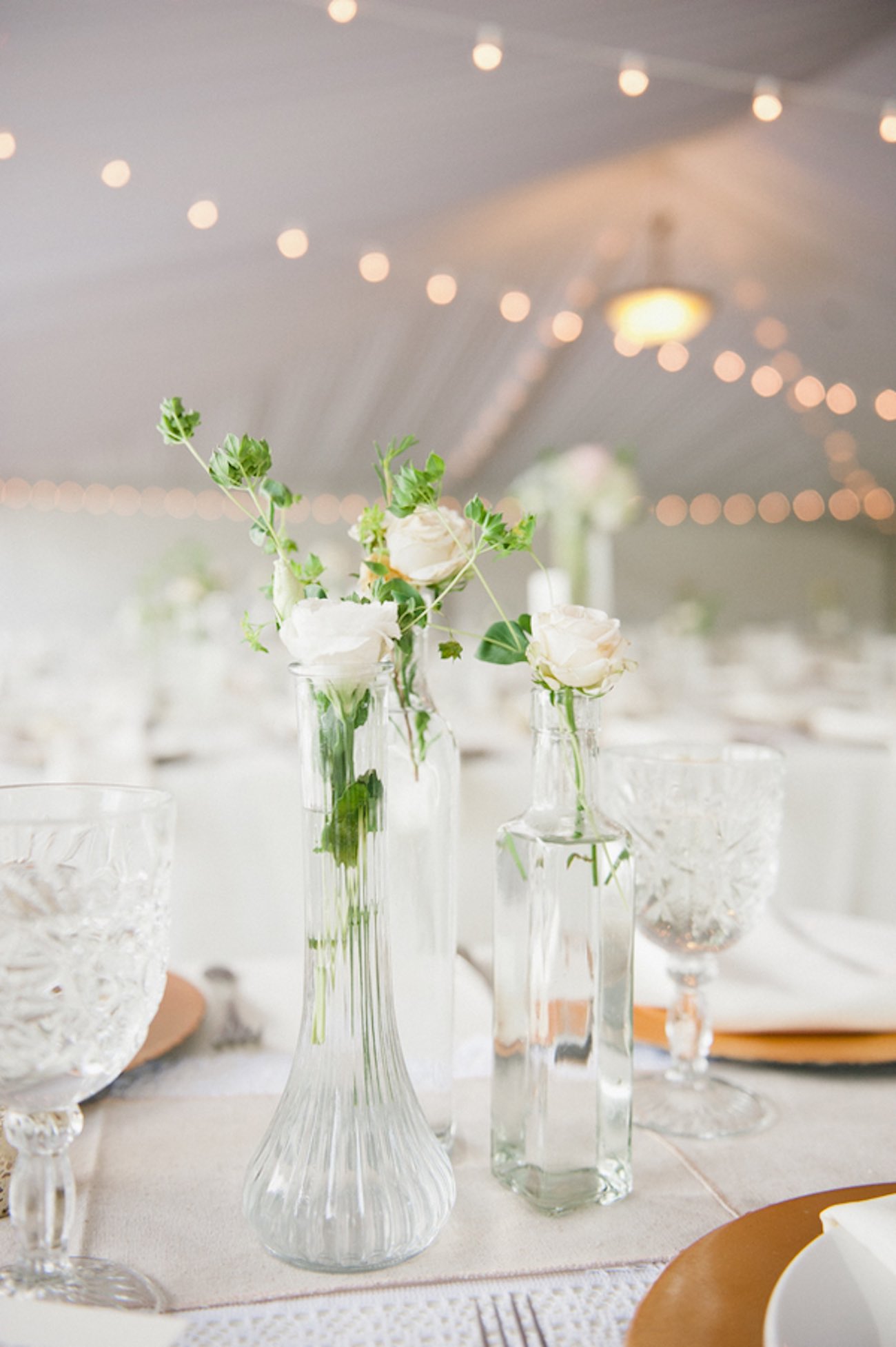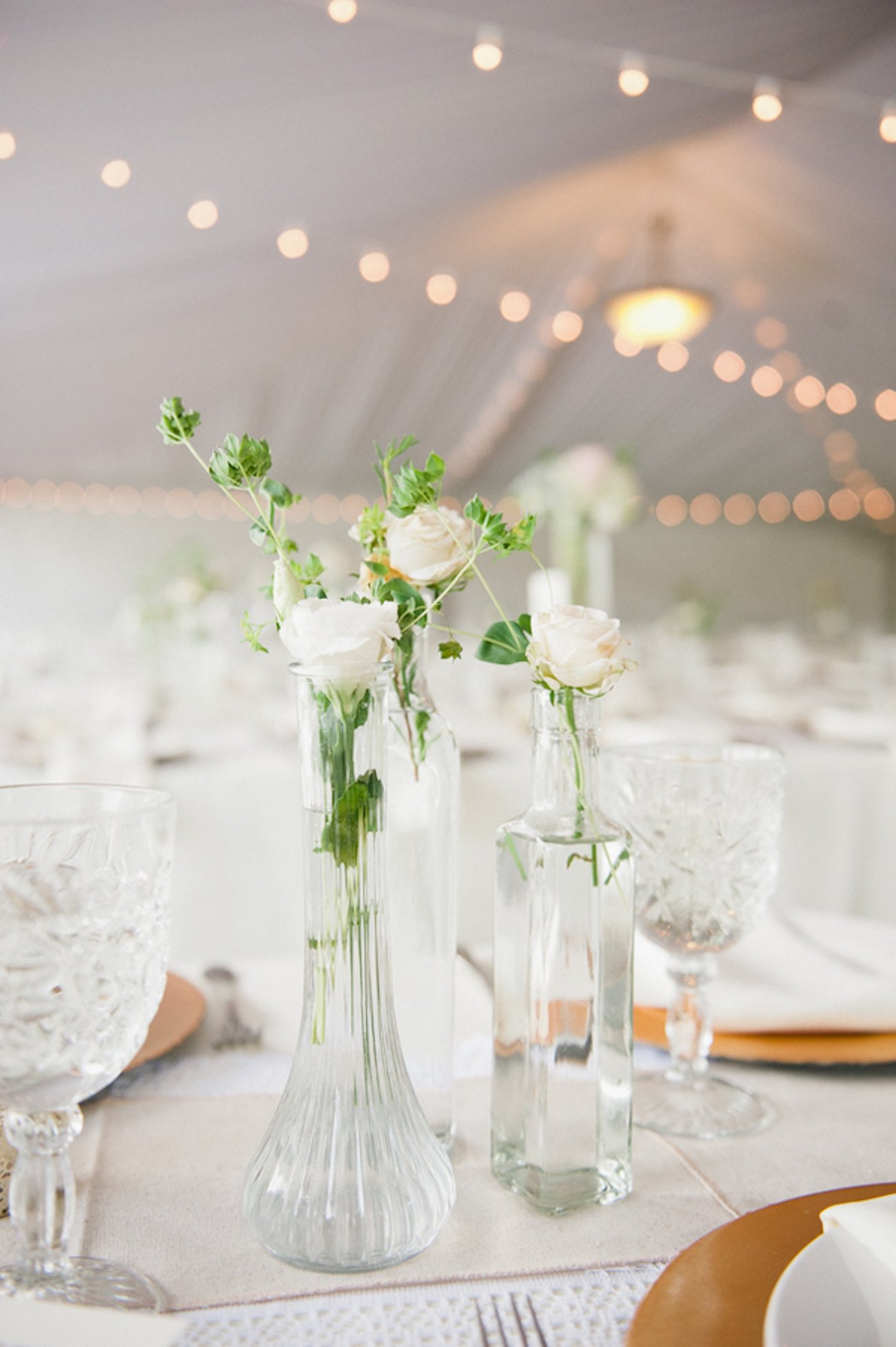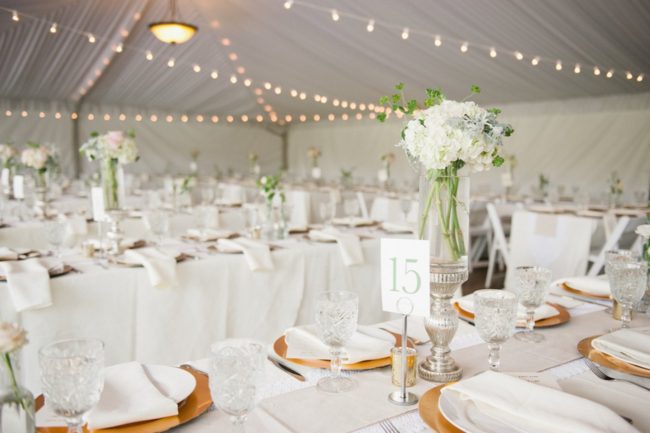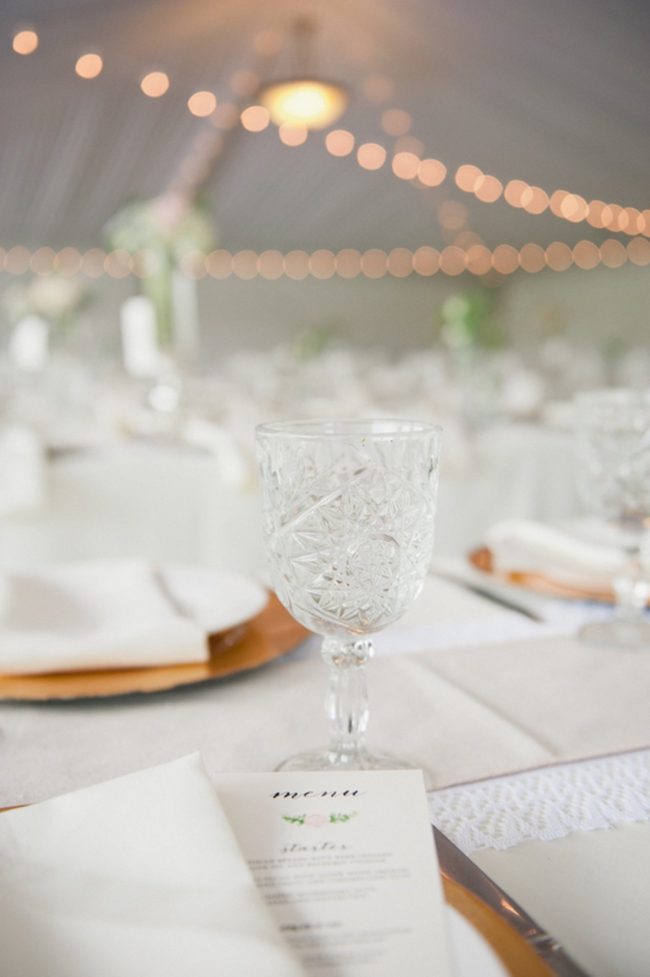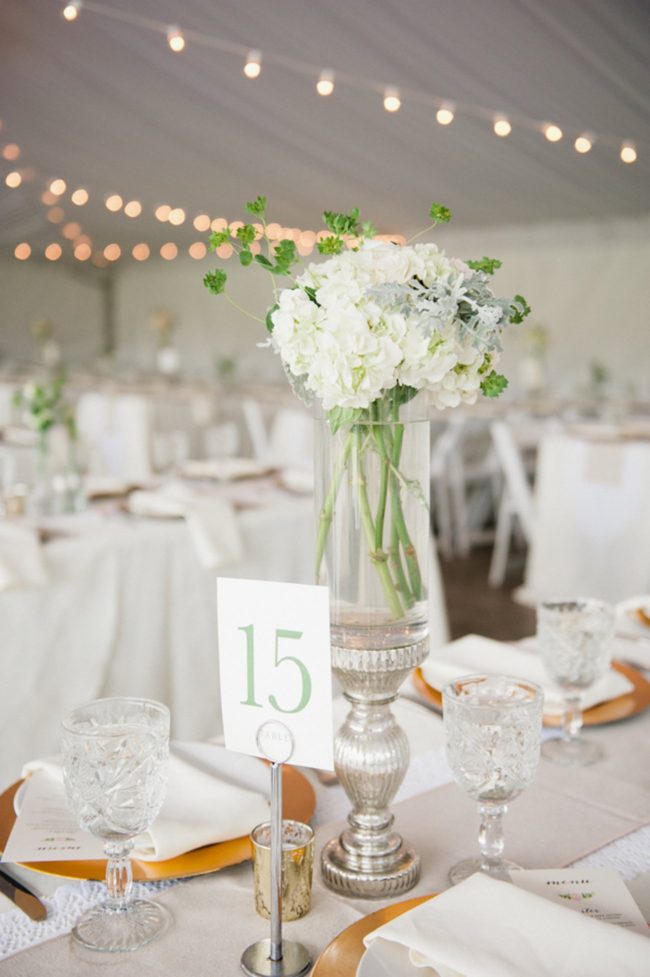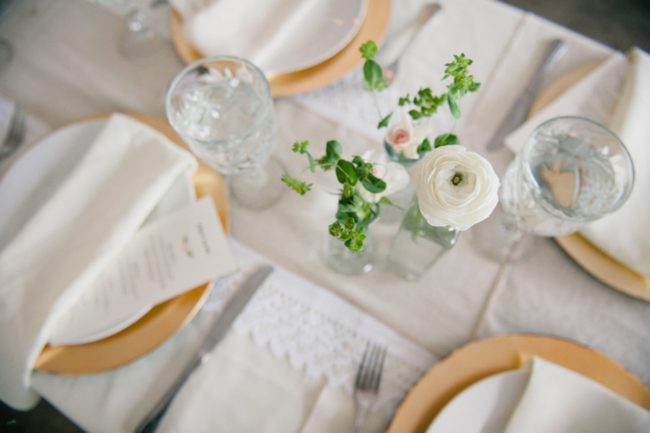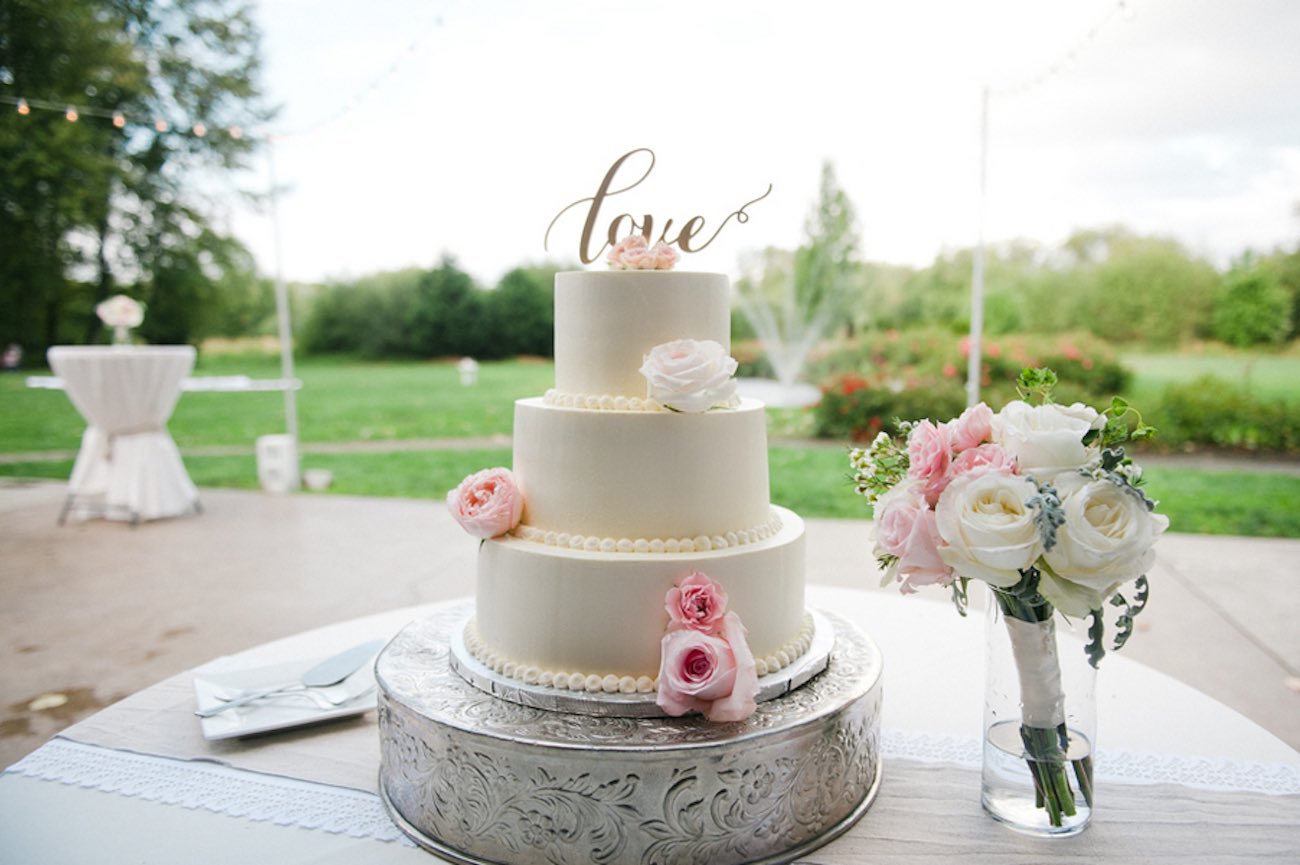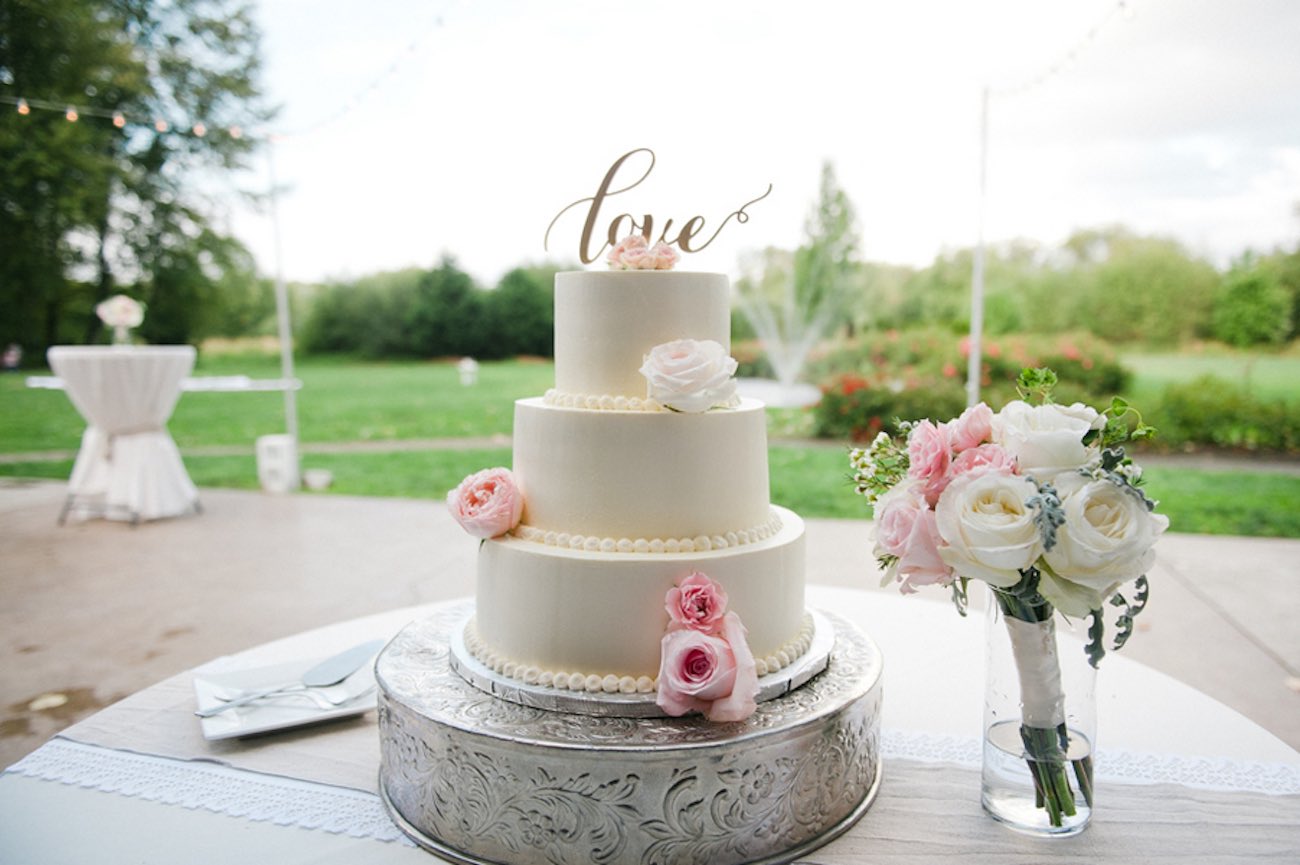 Our guest book was a water colored map from etsy. My husband and I have a various maps up on our walls, and we wanted to add to the collection with signatures and notes from our loved ones. It's now hanging in our bedroom to remind us of how much we are loved and cared for.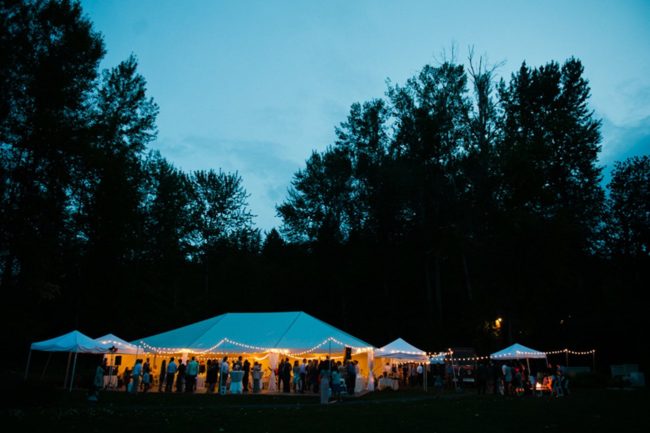 Blush, Gold + Watercolor Outdoor Seattle Wedding
Love Story: Pat & I first met through a small group gathering at Quest Church in Seattle, in Sept of 2012. I didn't consistently attend these weekly meetings. I do remember Pat making an impression during those first couple meetings, but we never really got to know each other. Come next winter, I started to have more time to come out regularly, and we would talk here and there. Pat was this tall Asian guy (a foot taller than me) and was a man of very few words, blunt and with dry sense of humor. He was nothing like me in his personality and somehow that intrigued me.
Our very different personalities complimented one another well, but there were definitely times that were hard. But what always drew me to Pat is his sense of steadfastness, where he is always up for the challenge, always ready to listen, and most importantly, he was more than willing to partner with me in building a community of friends and family that will be a foundation to our relationship instead of being too comfortable with just each other.
Proposal: One day he asked the "hang out" on a random Monday I had off that I coincidentally found out later that he intentionally took off to "hang out" with me. We went to the Woodland Park Zoo on a brisk spring day in March, and went to get burgers at Uneeda Burger. At the end of our day, I called him out on the spot to say–"what is this hangout? no one "hangs out" at the zoo as friends!" And rest is history.
Wedding Planning Advice:
The biggest lessons I learned while planning our wedding is to keep a big picture perspective. It's easy to want everything for this one day occasion, but to keep in mind that in the end, the most important thing is the love you have for one another and the loved ones that will be present to witness this union.
At the end of the day, guests will not remember the table setting or decor, but what will stick in their memory is the celebration they were part of!
Bargain with vendors! They will almost always cut the quote a little or at least tag along a freebie!
Wedding Vendors: