Handmade Bridal Headpieces ♥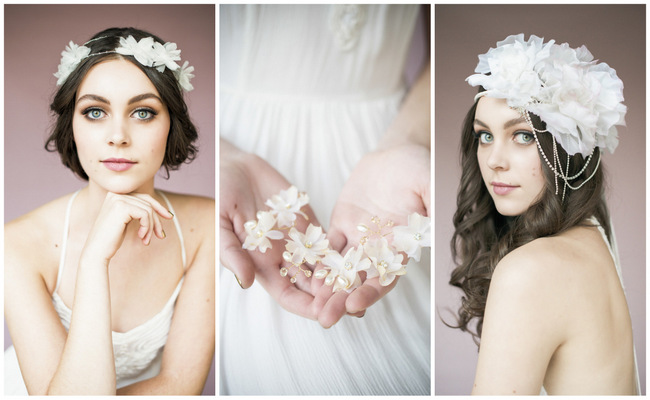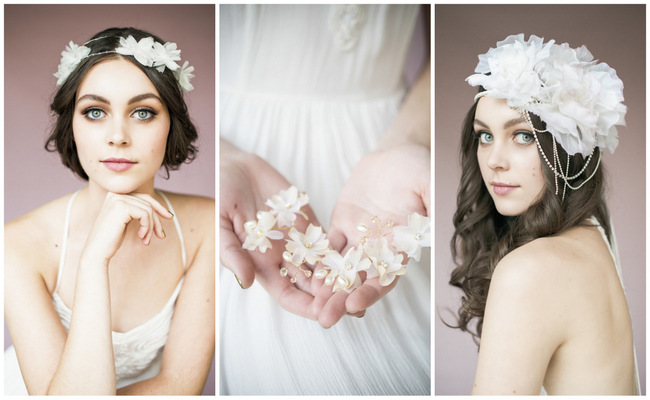 We fell in love with Blair Nadeau's ethereal bridal collection last year, and we're falling in love with her all over again today. Blair Nadeau's 'Grace of Yester-year 2015' collection is filled with delicate bridal head sashes, dress sashes, crowns, halos and exquisitely handmade veils.
Enthralled by the beauty and gracefulness of brides from the Elizabethan era, Blair Nadeau's 2015 bridal collection is filled with refined loveliness. Working with silks to create soft, tissue-like flowers that grace many of the collection's veils and headpieces, the flowers were handpainted. Taking a page out of history, the selected silk dyes and inks created beautiful three-dimensional floral sculptures.
Using their traditional millinery techniques,  the team at Blair Nadeau have now also introduced beautifully handcrafted dress sashes created from delicately beaded French Alencon lace, Mokuba laces with hand set Preciosa and Swarovski crystals and hand pressed silk flowers. So much to adore!
Blair Nadeau: Grace of Yester-year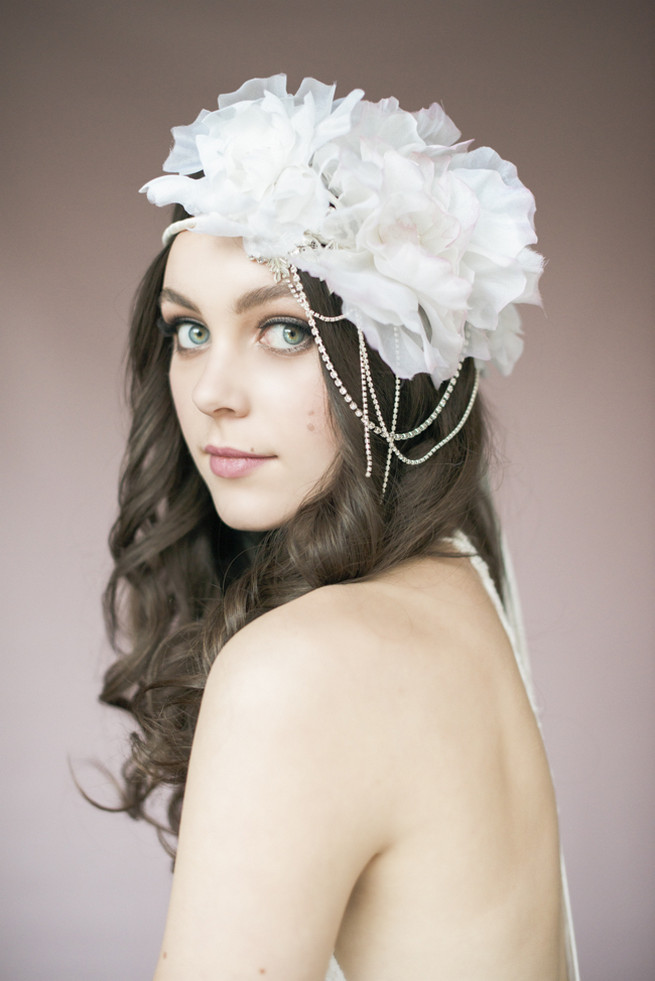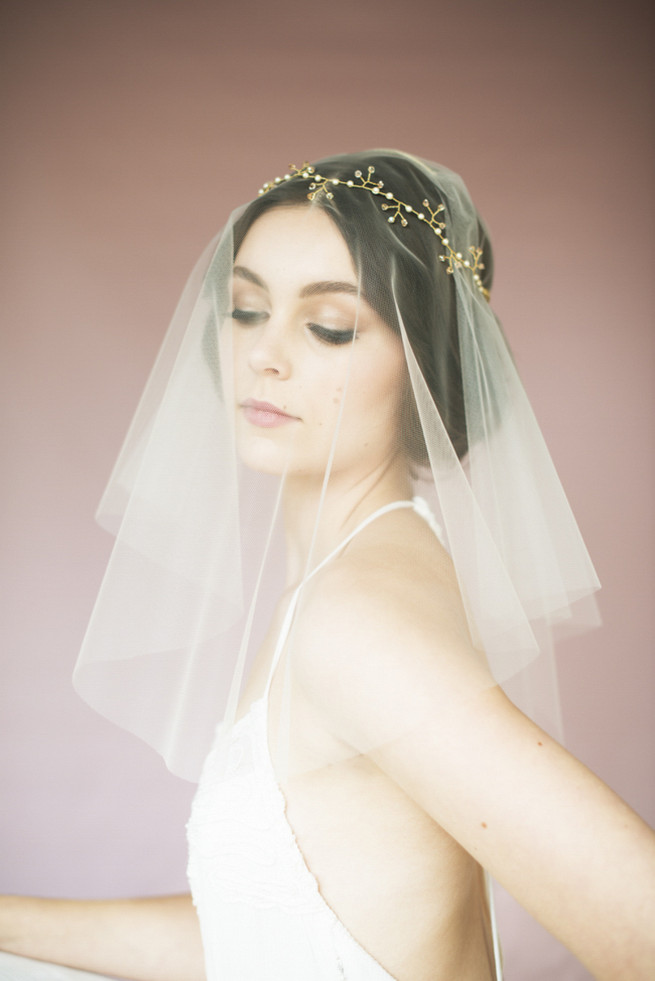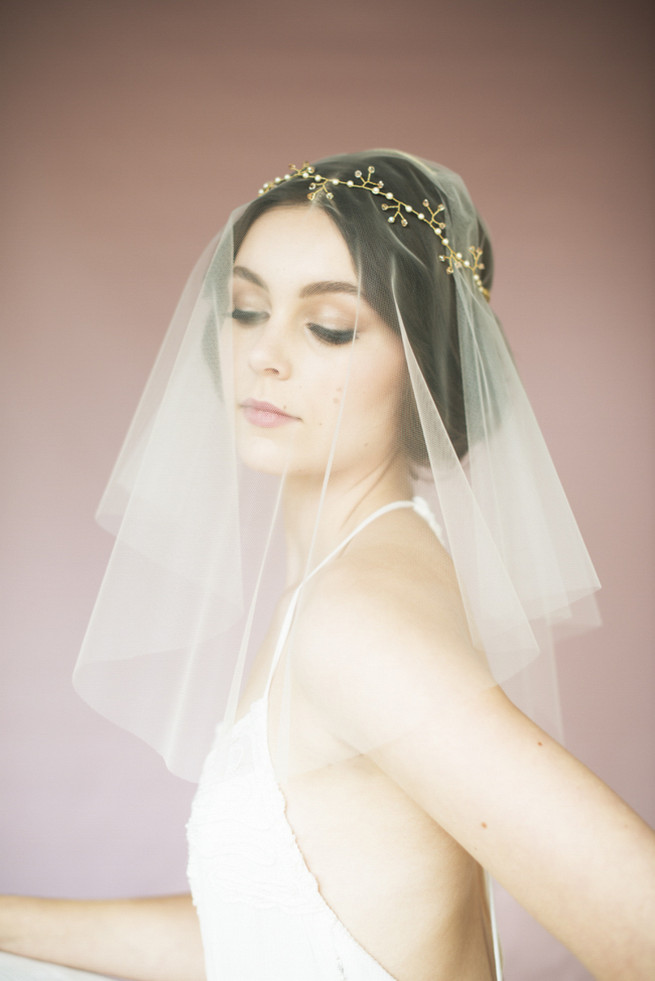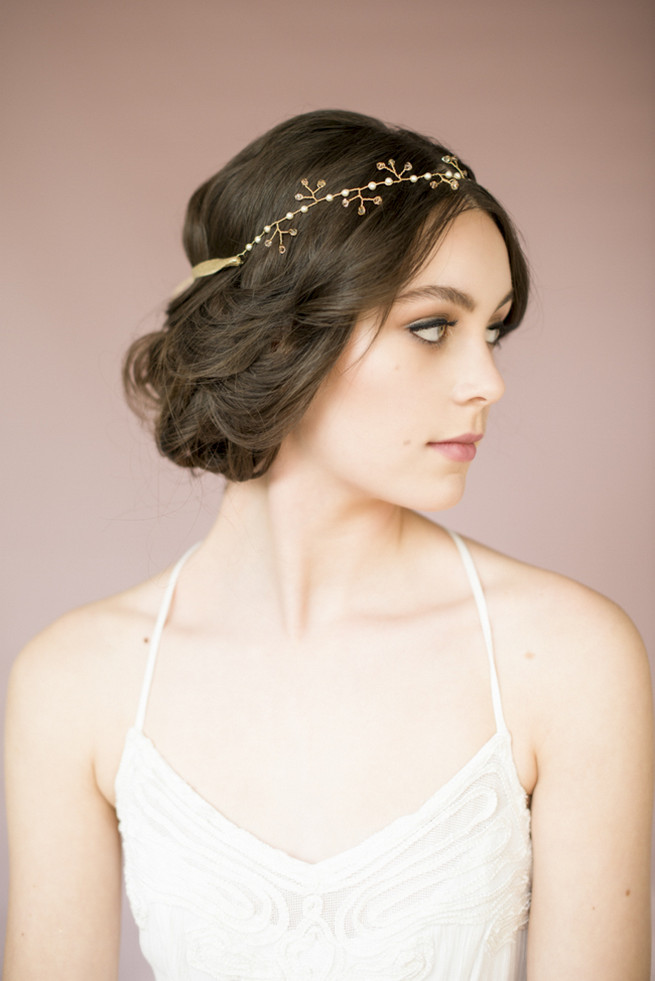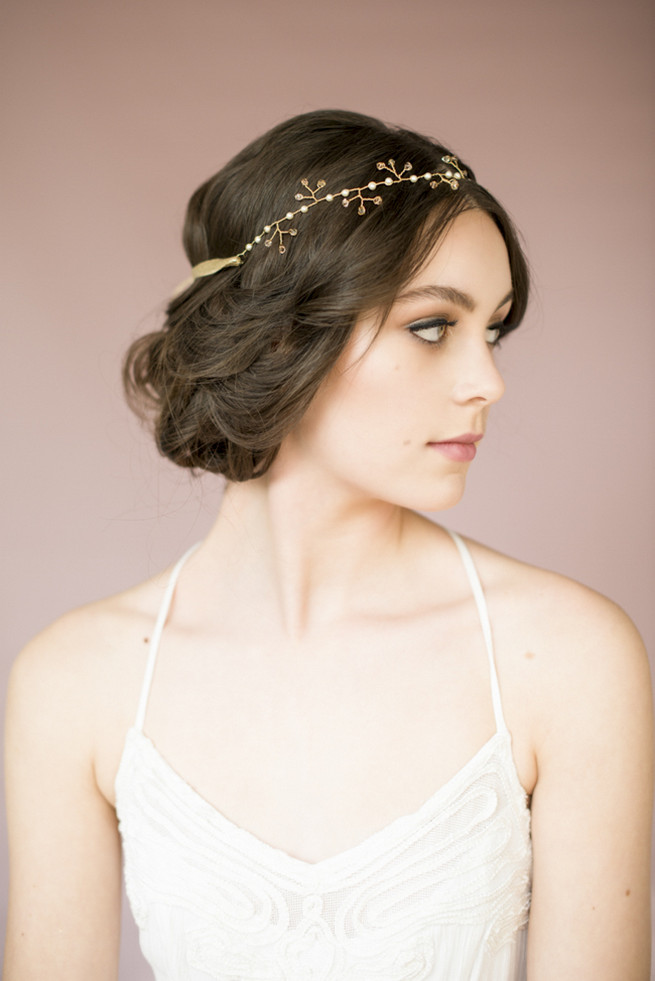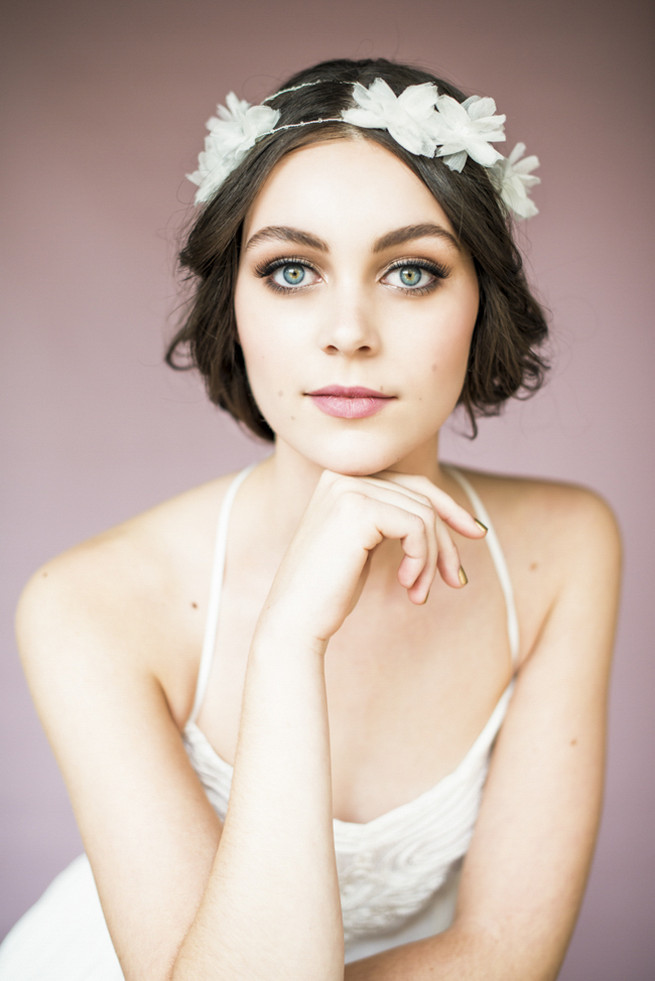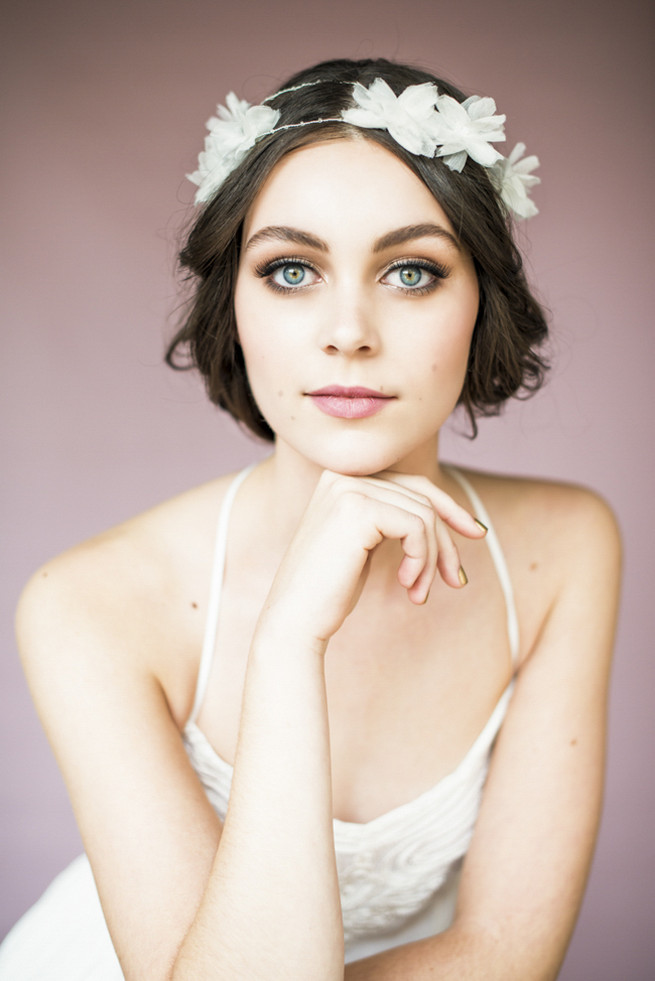 (CLICK TO SEE THE BEAUTIFUL 2014 BLAIR NADEAU COLLECTION HERE)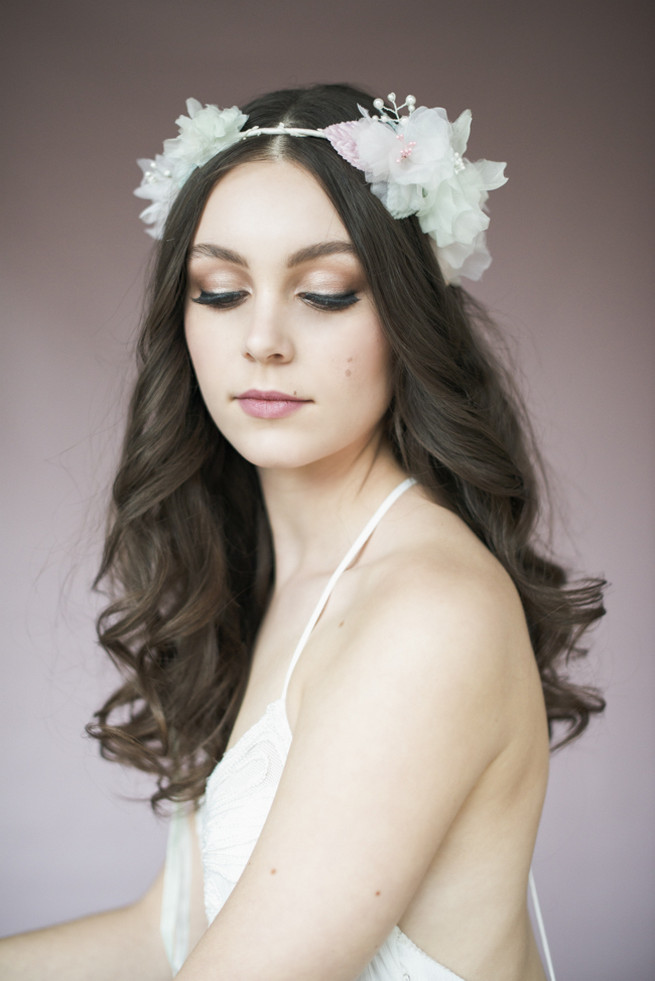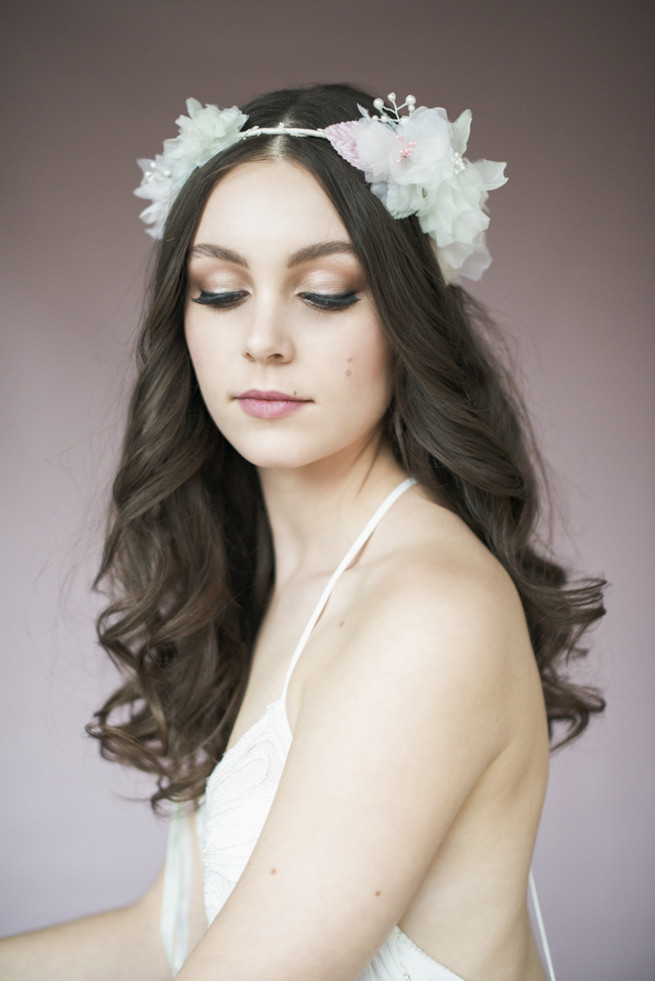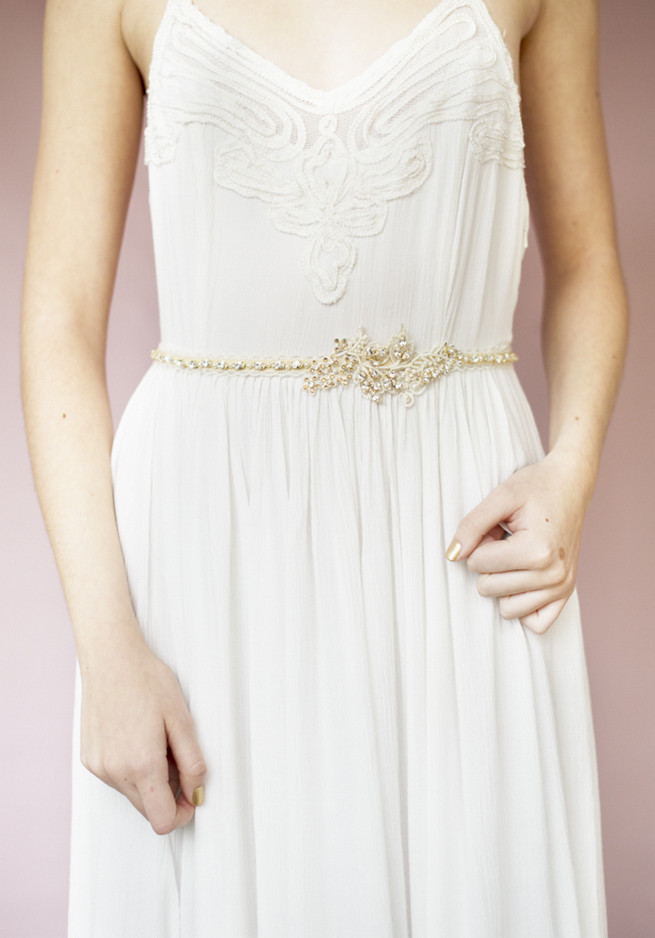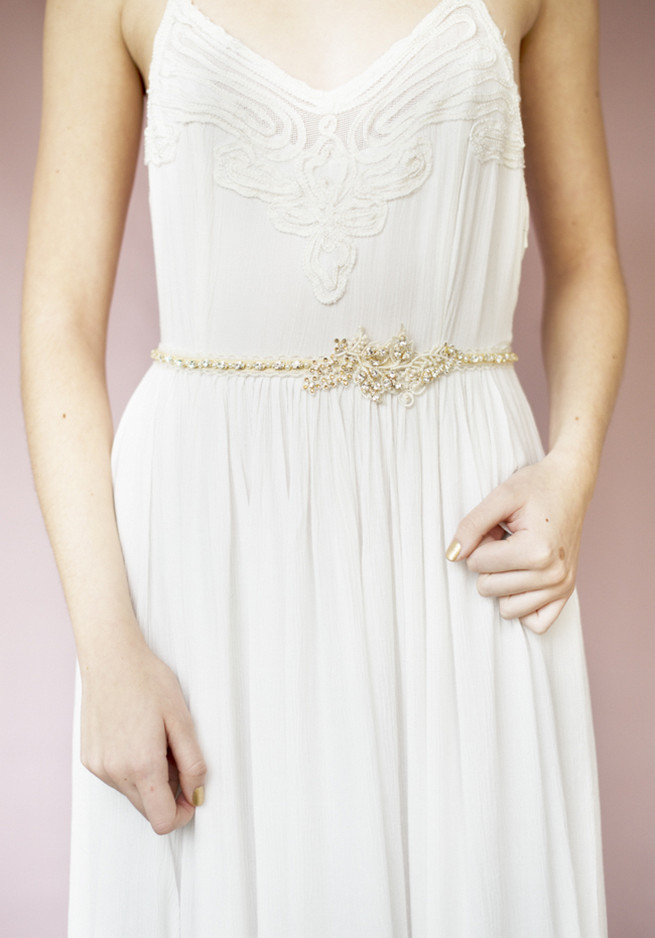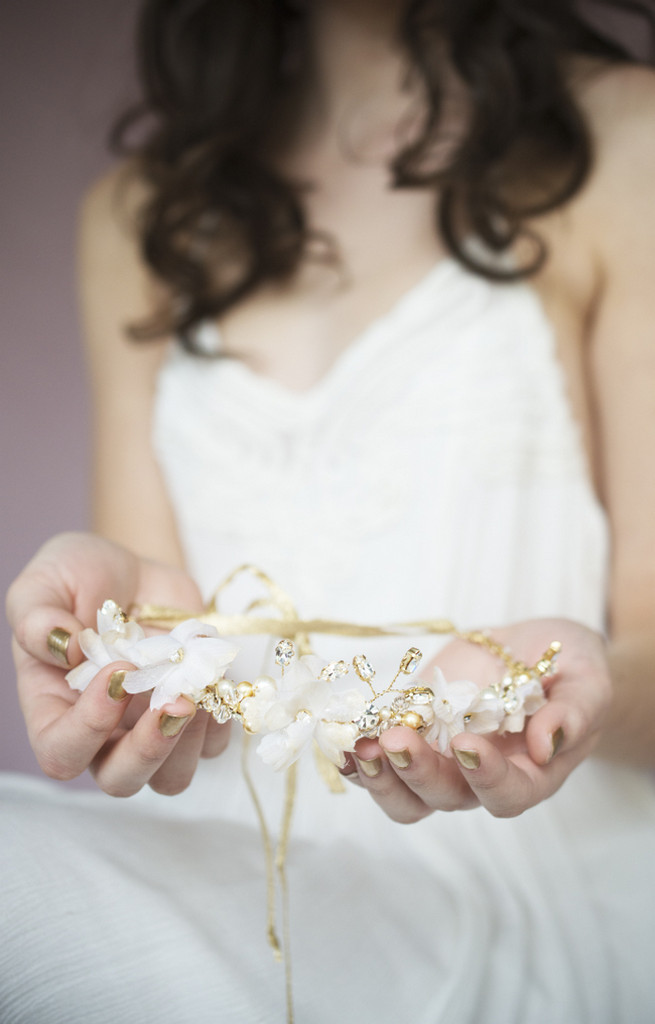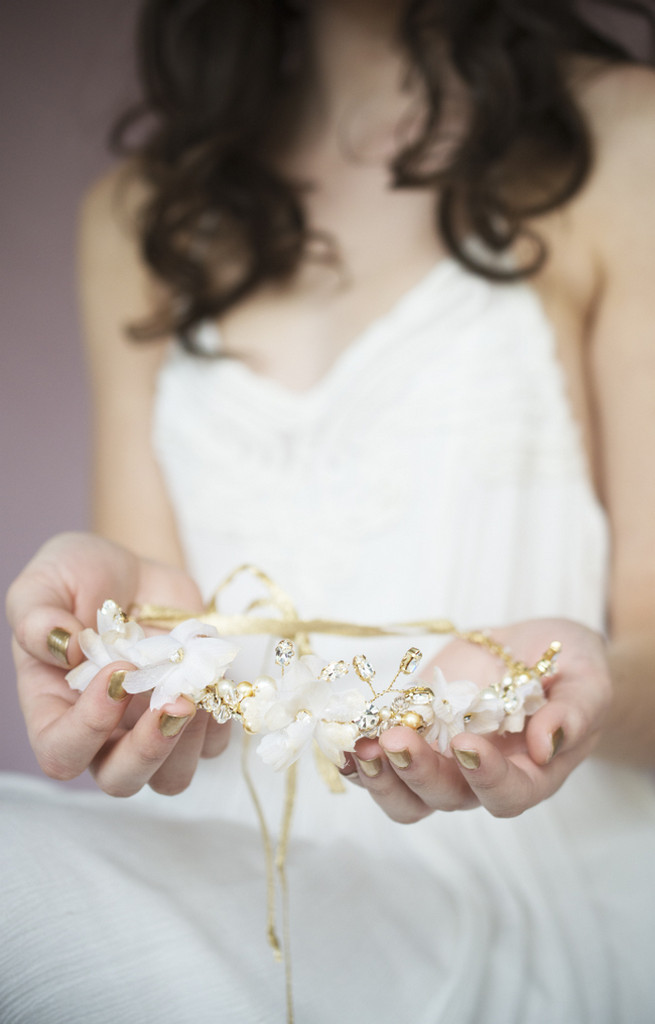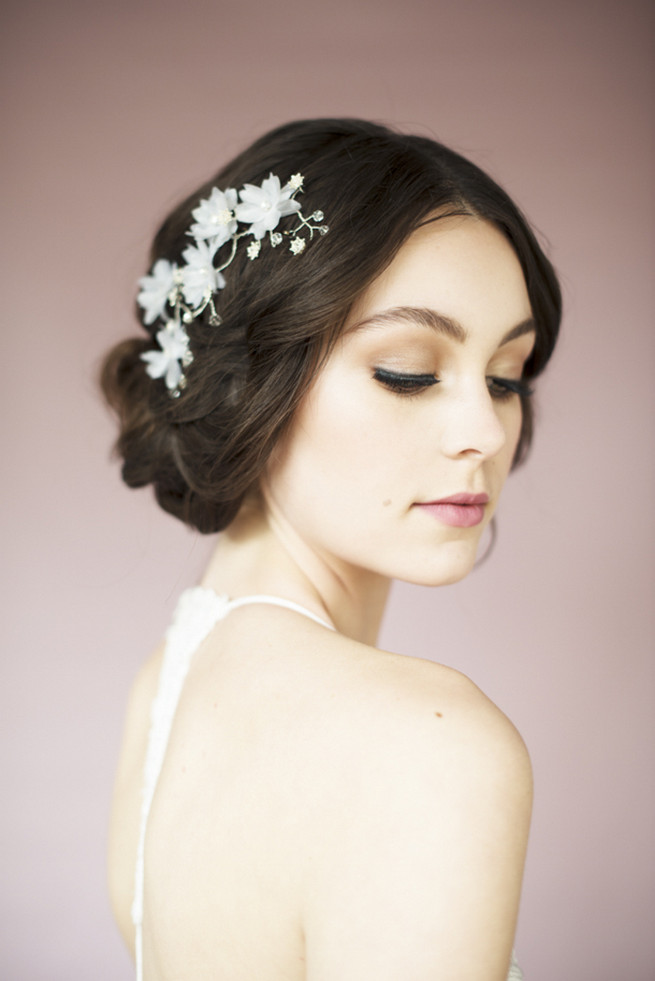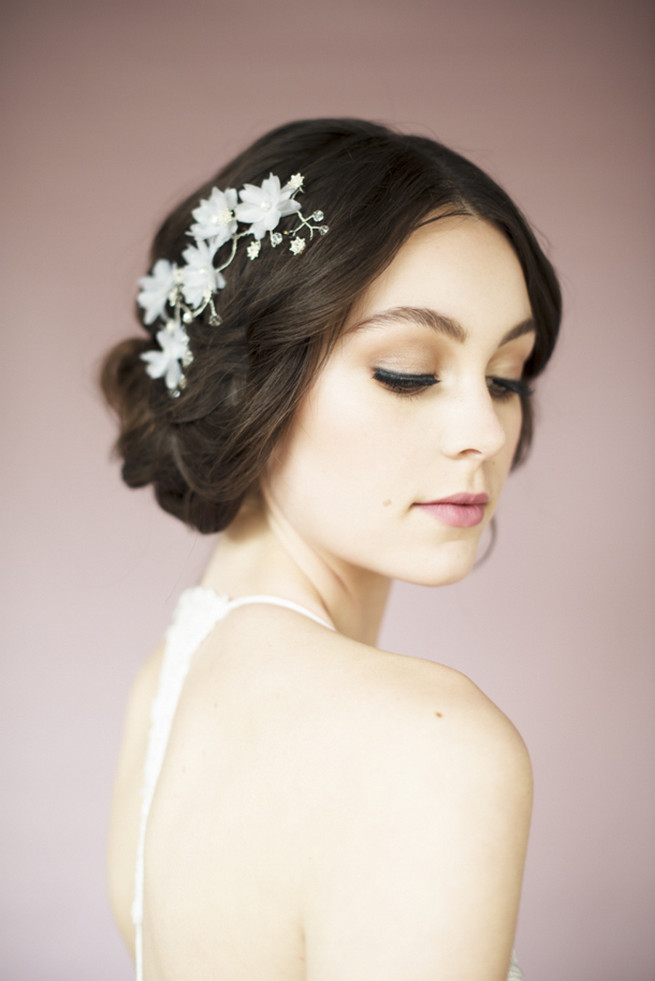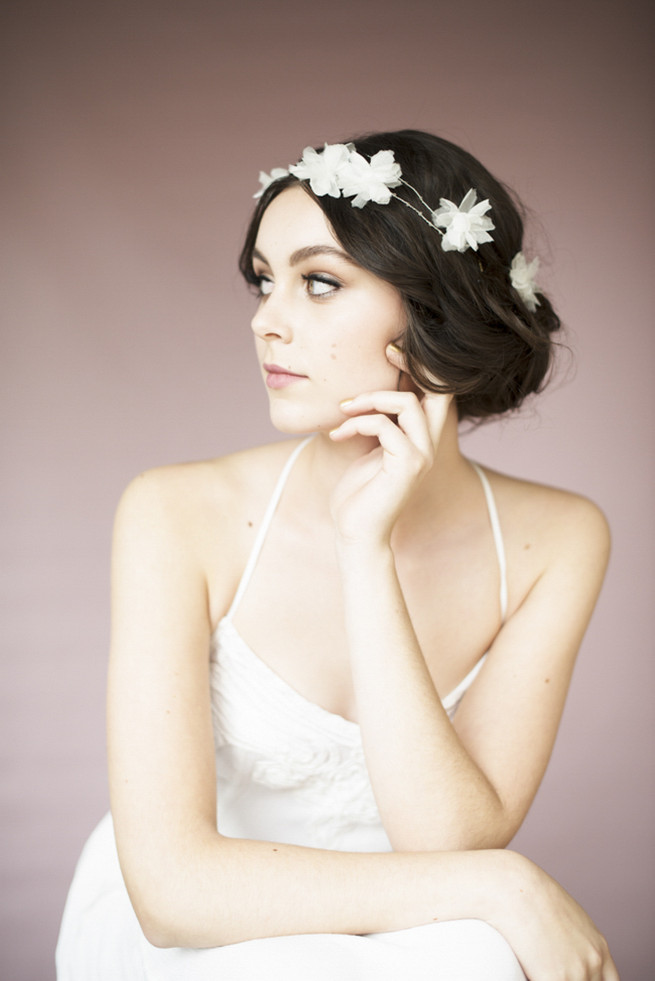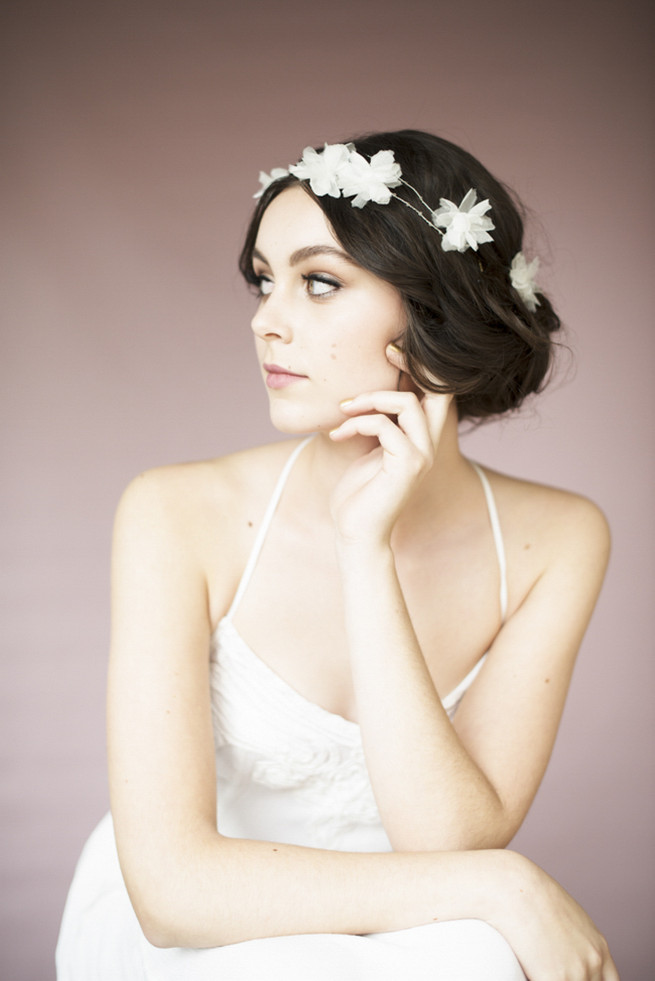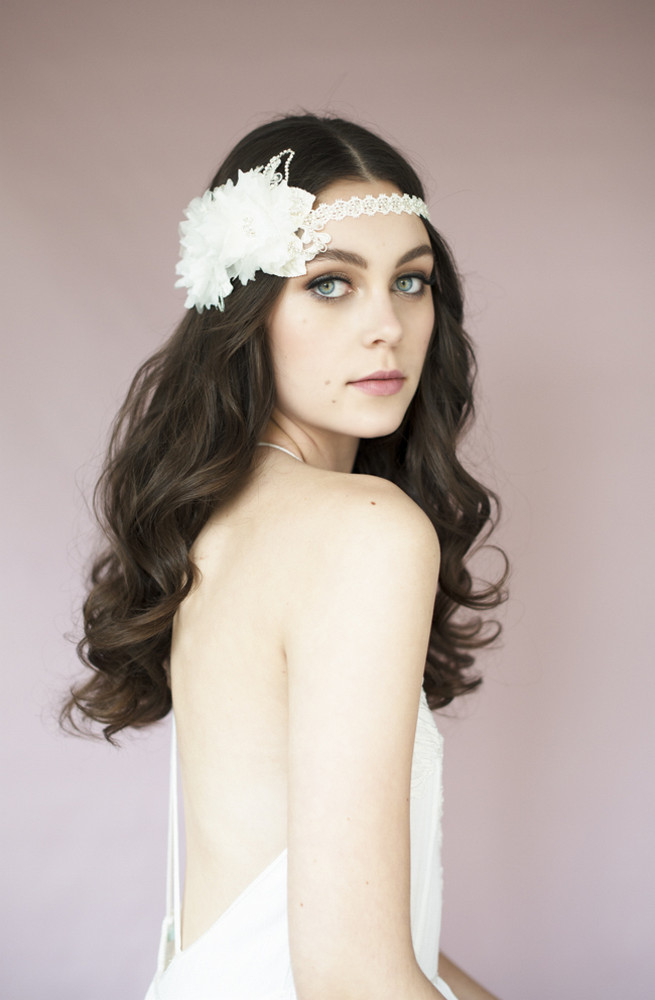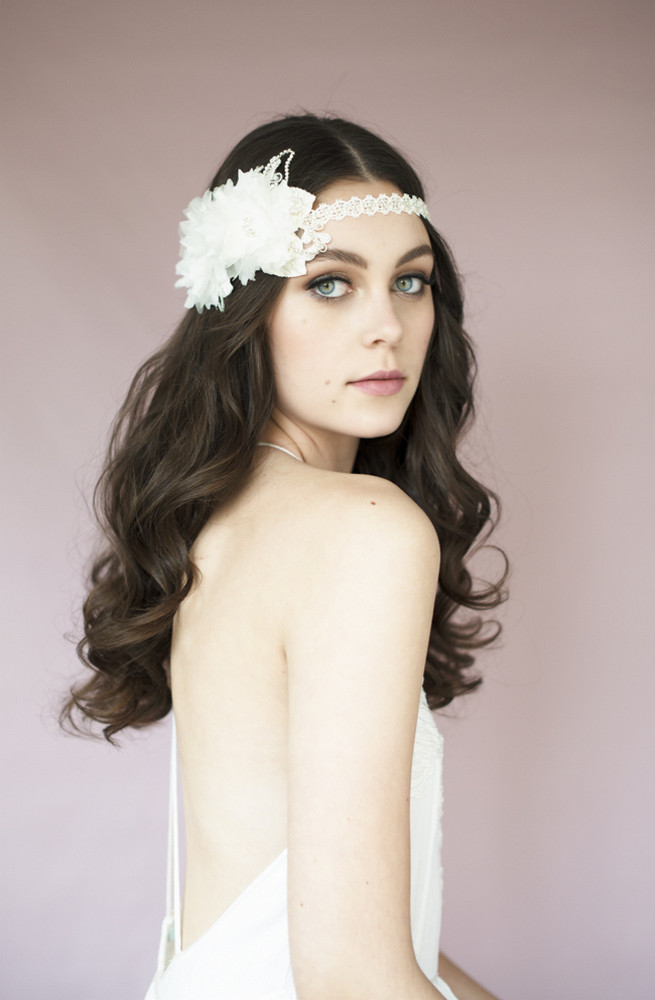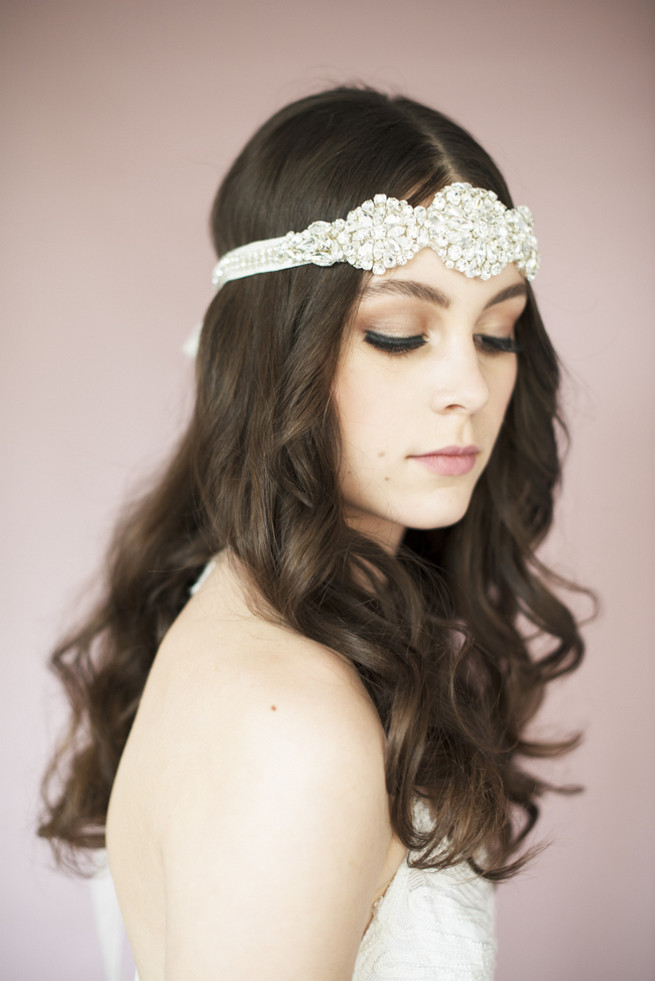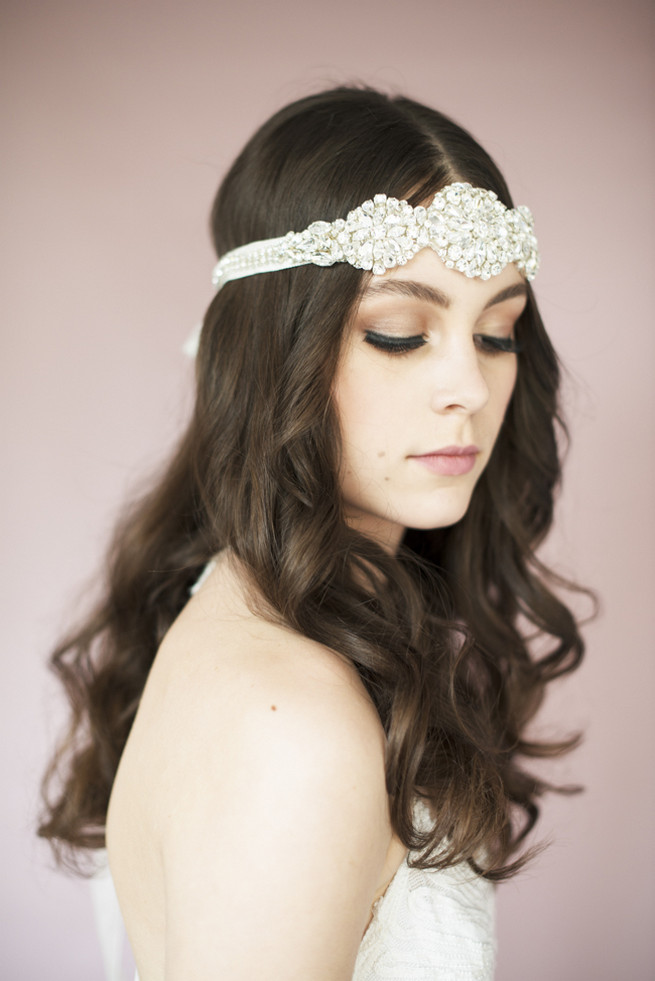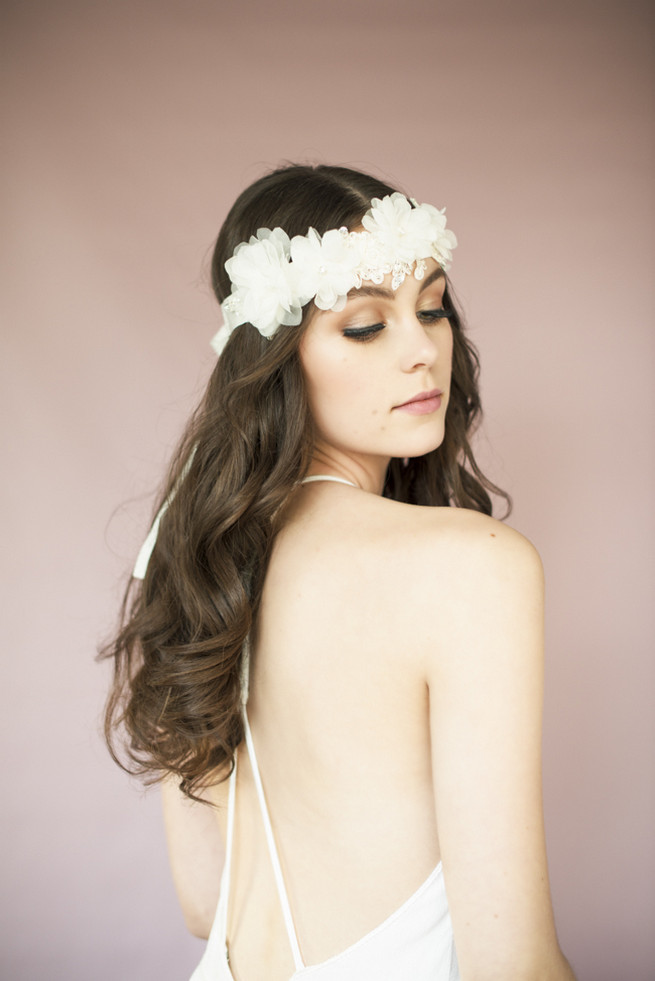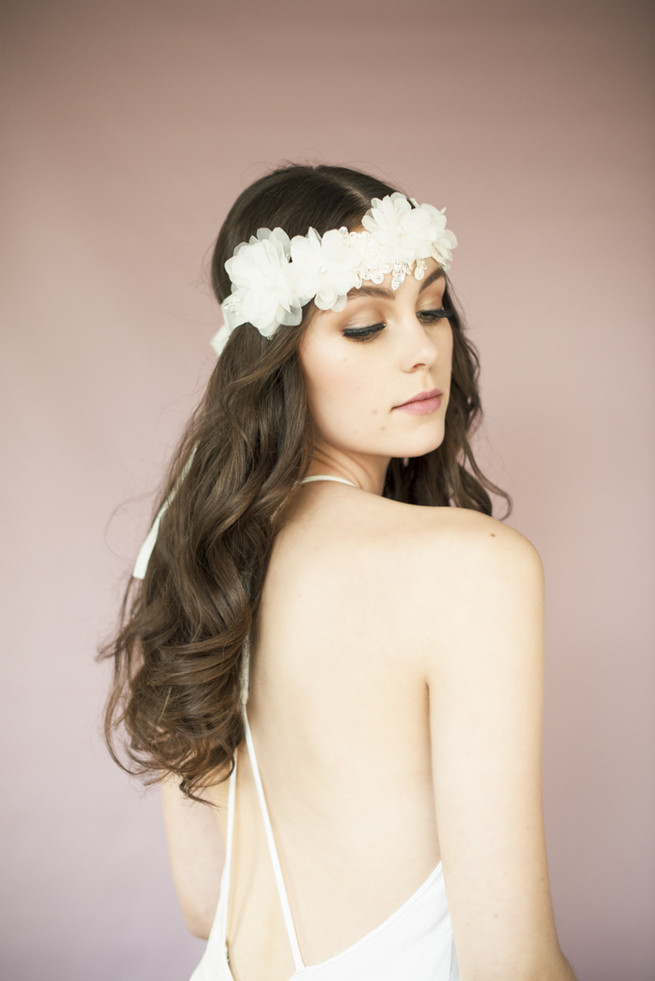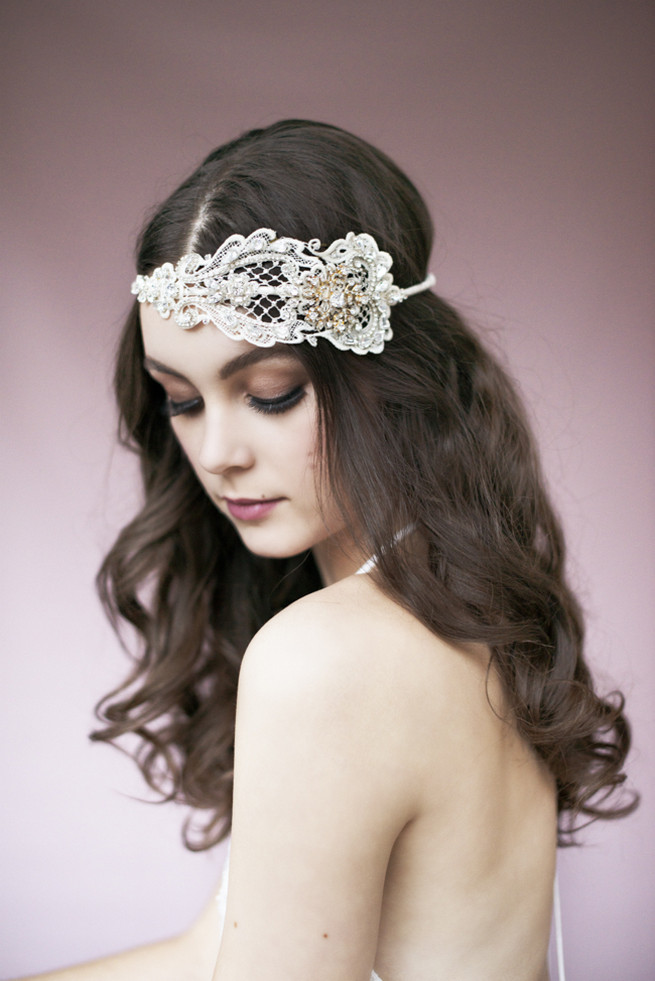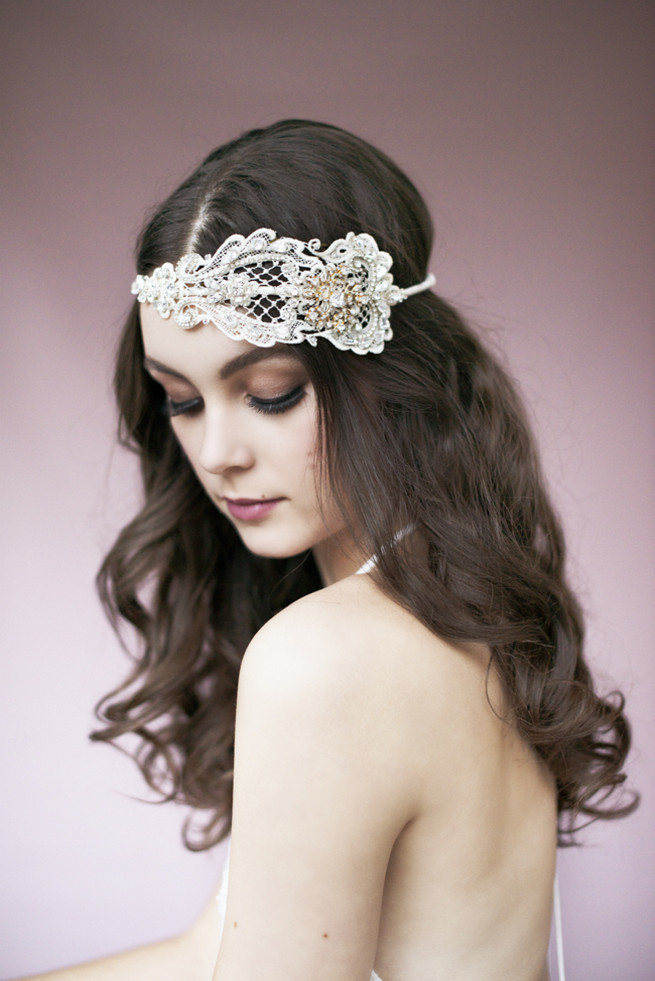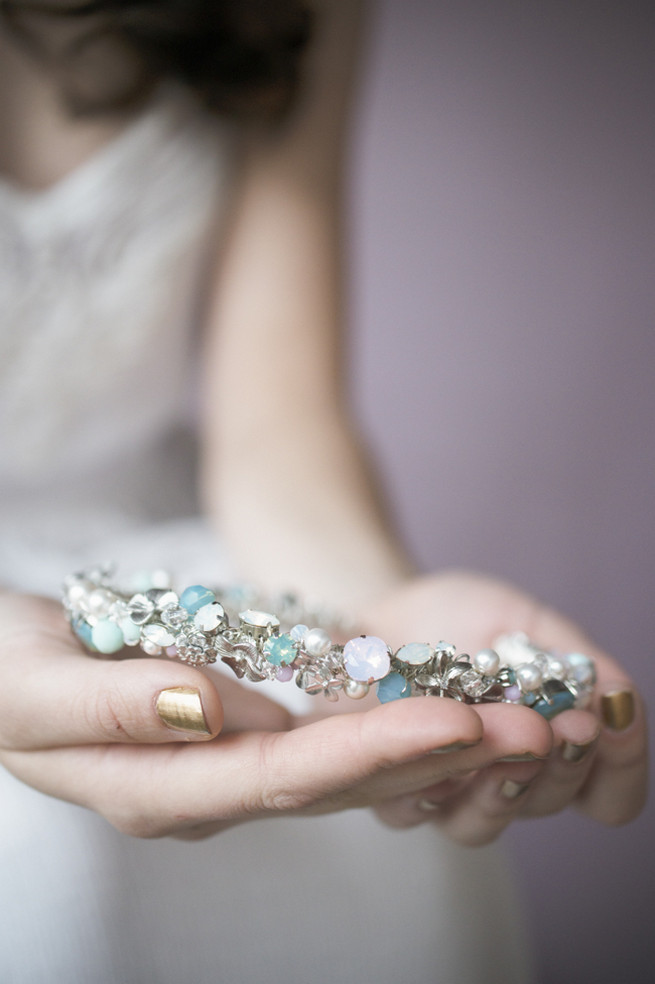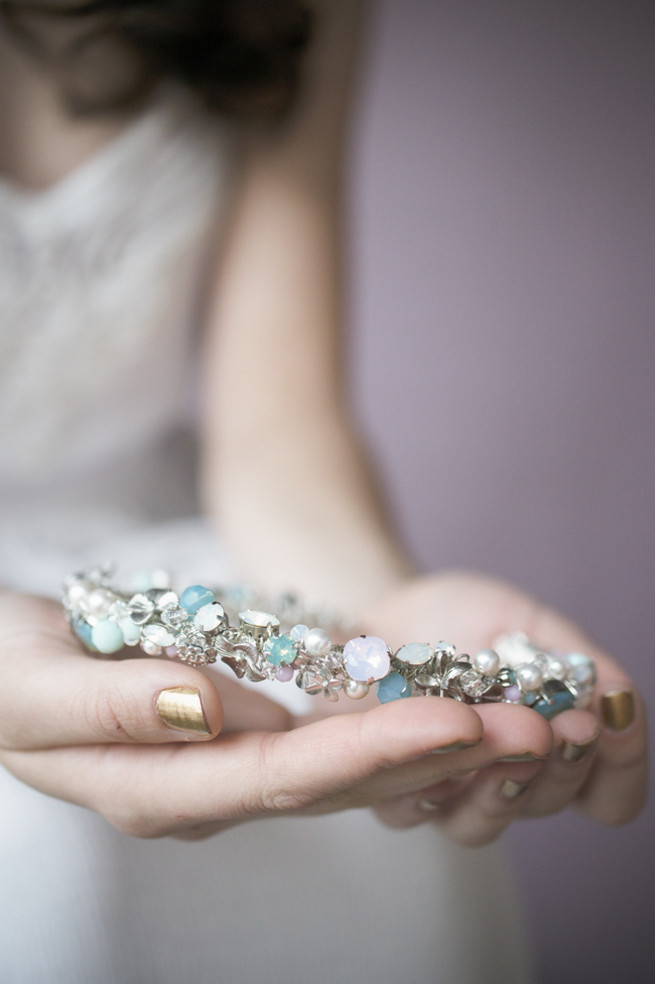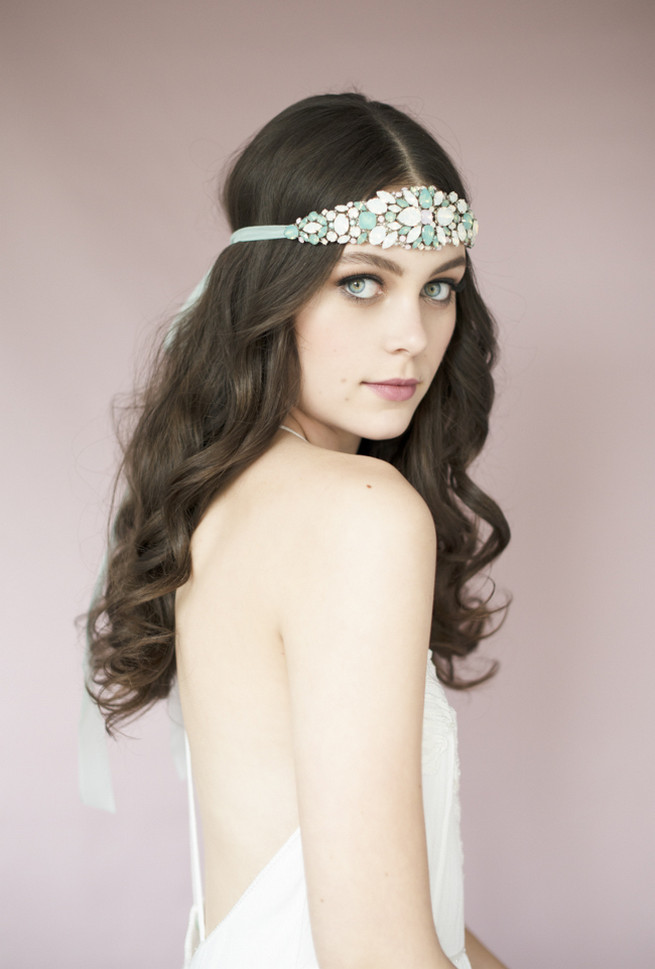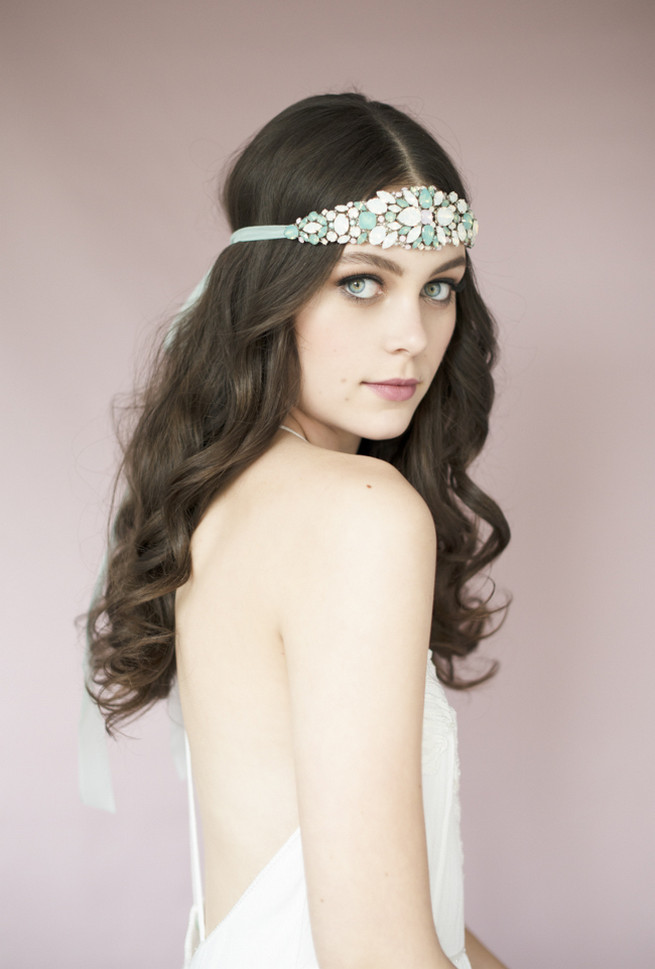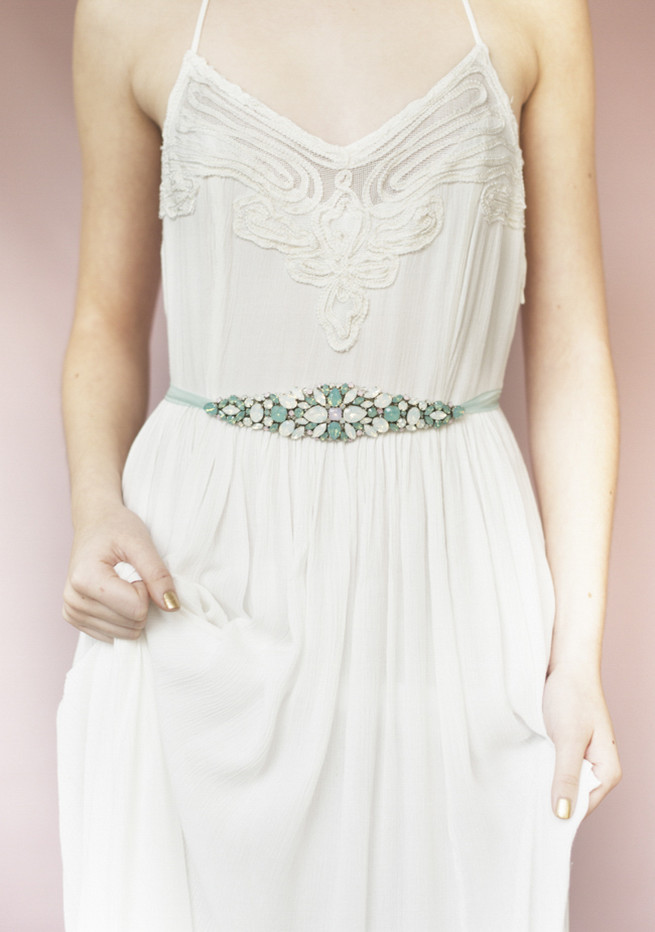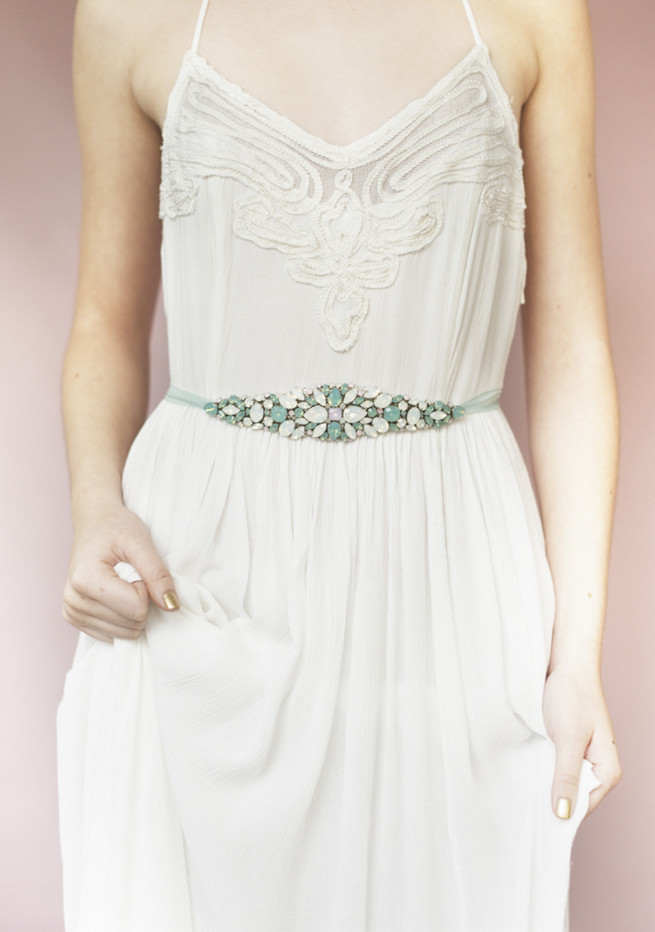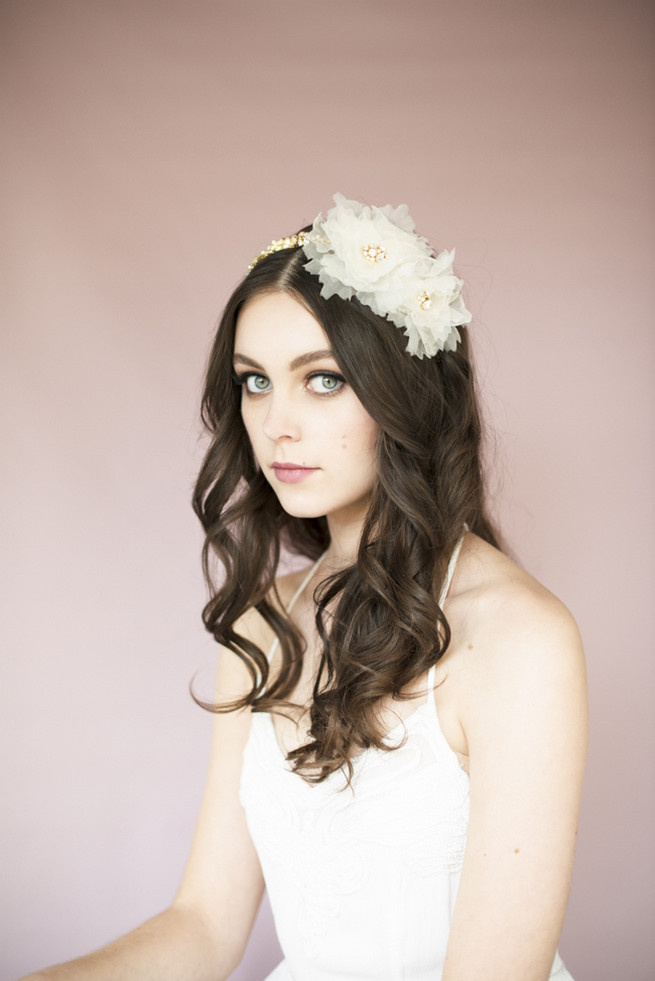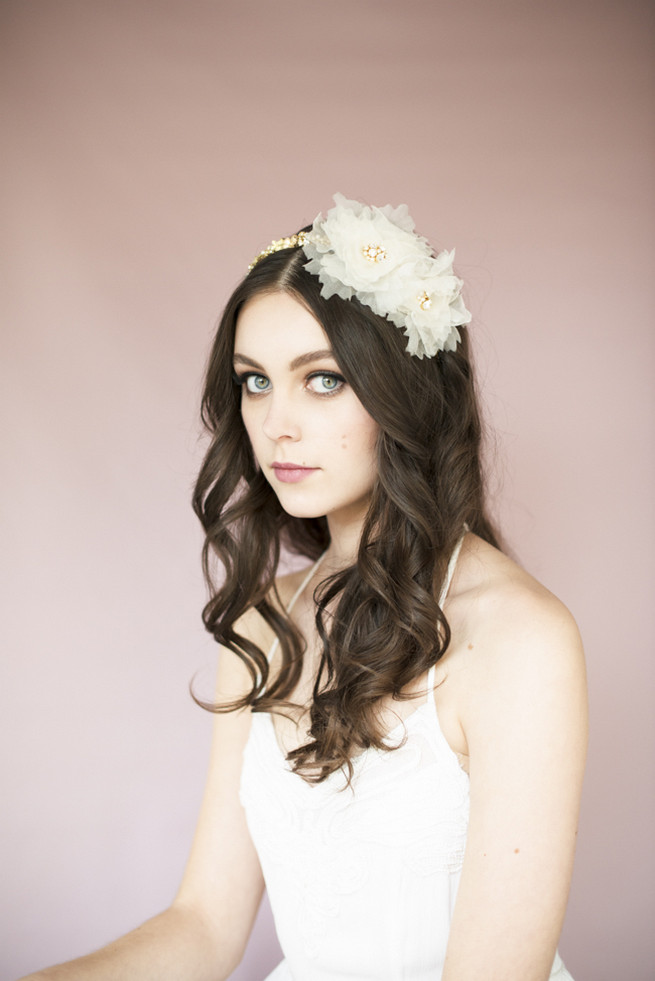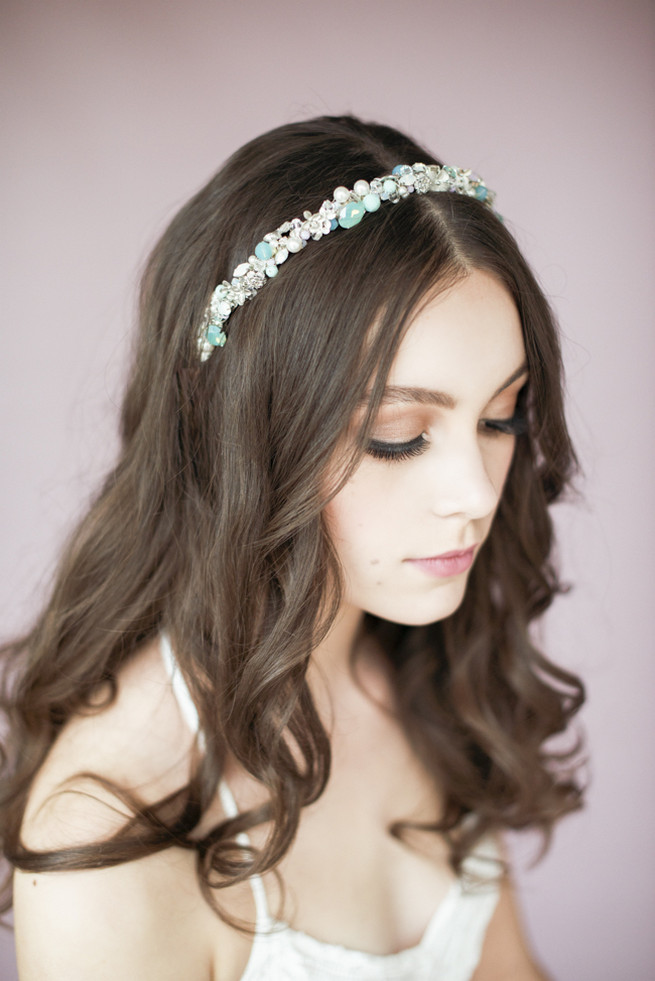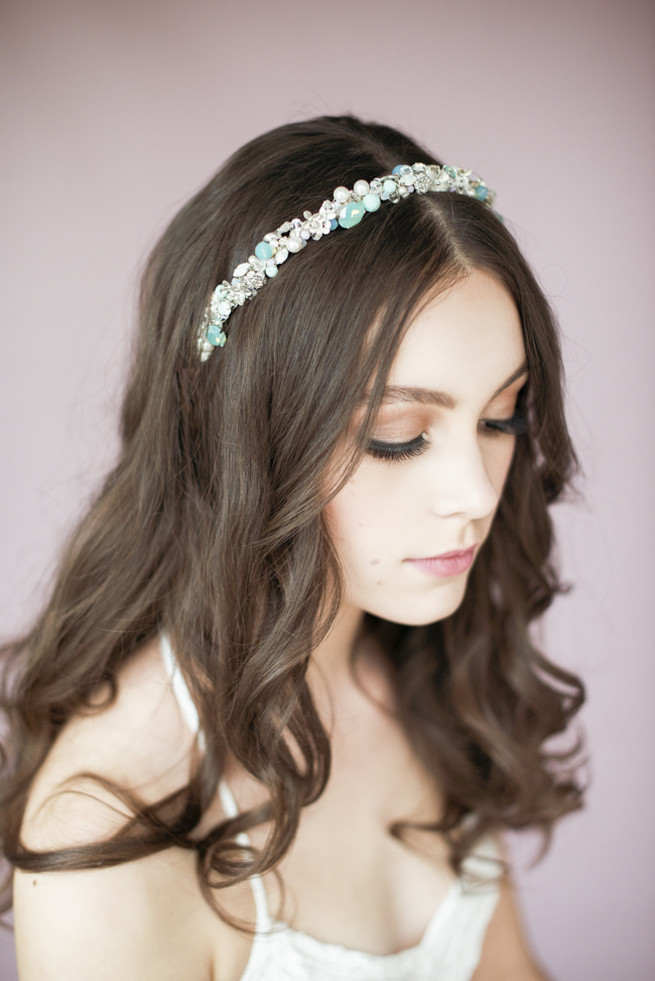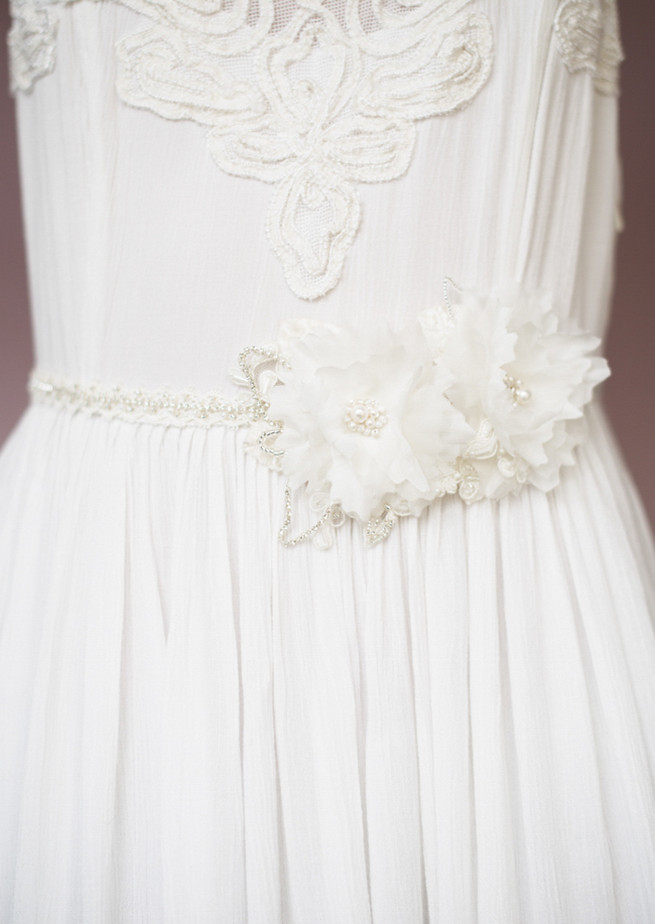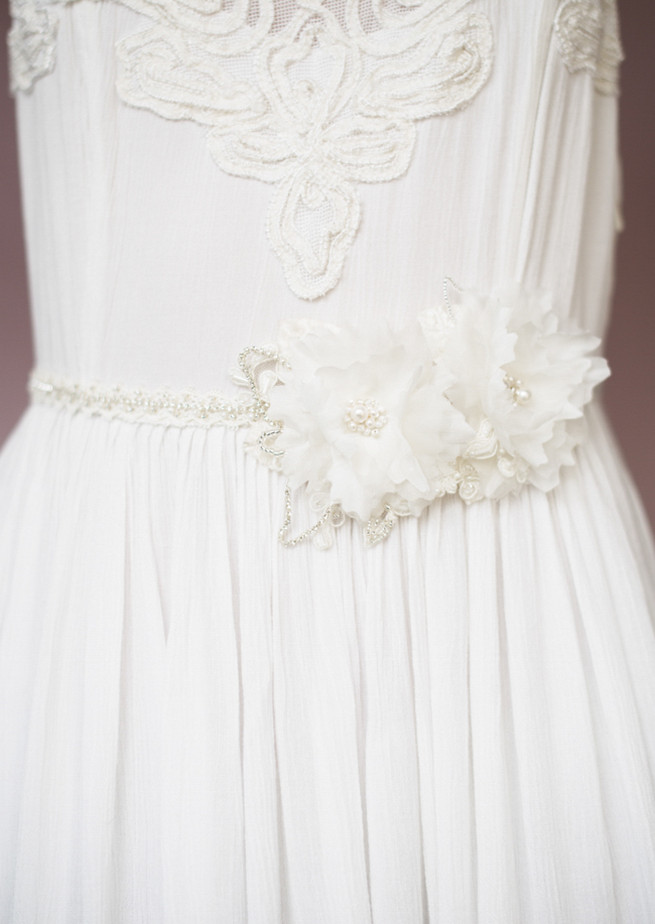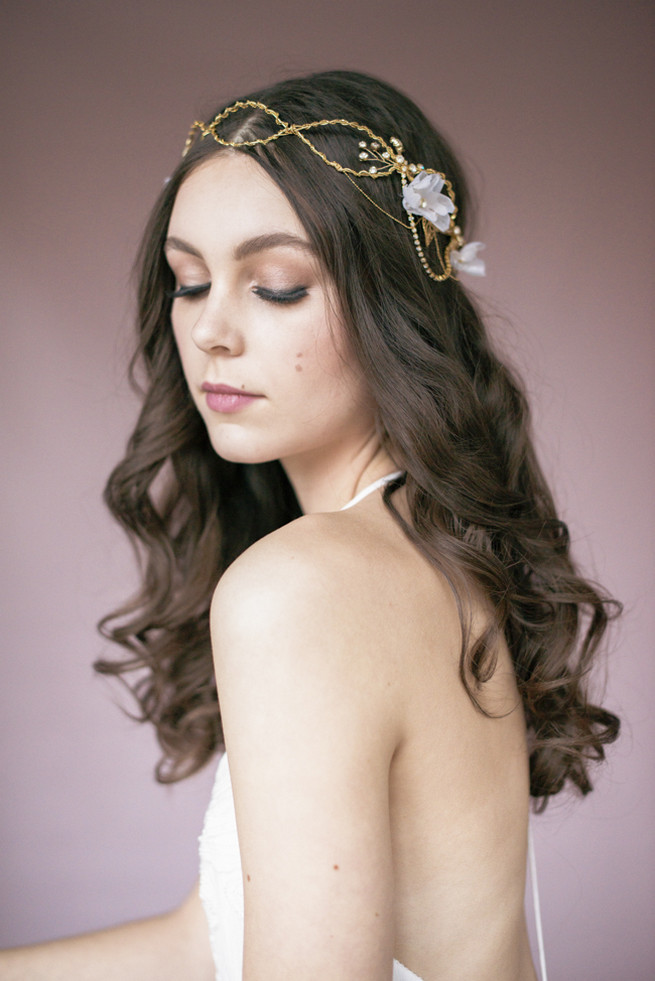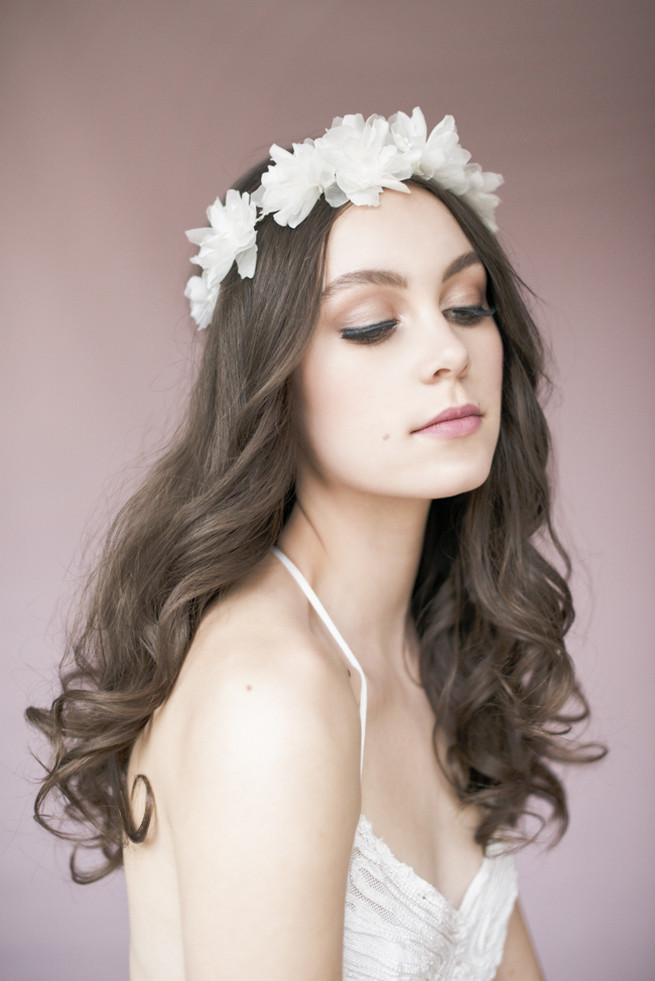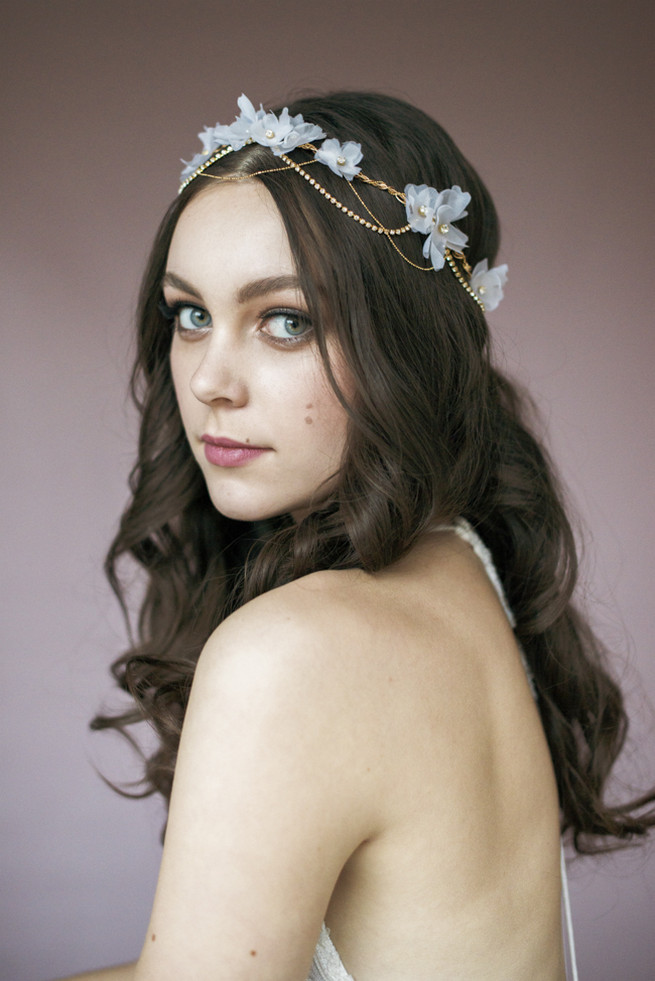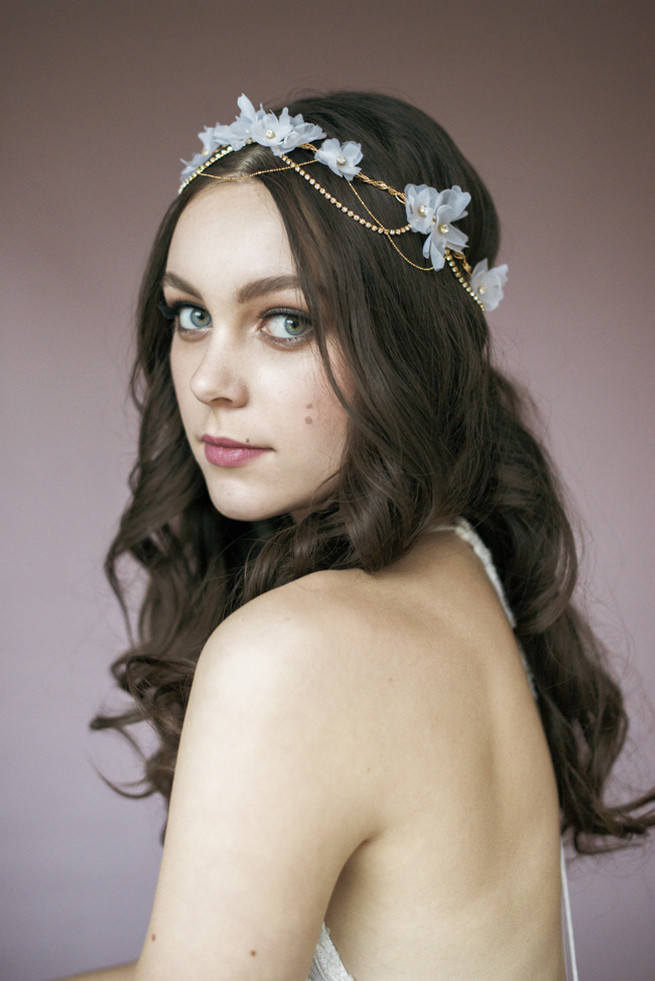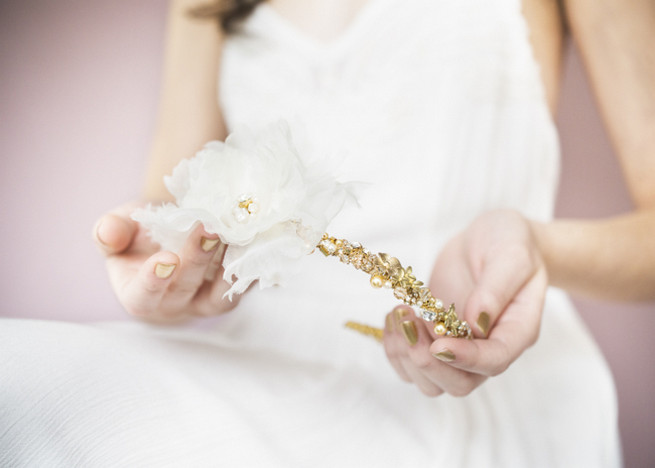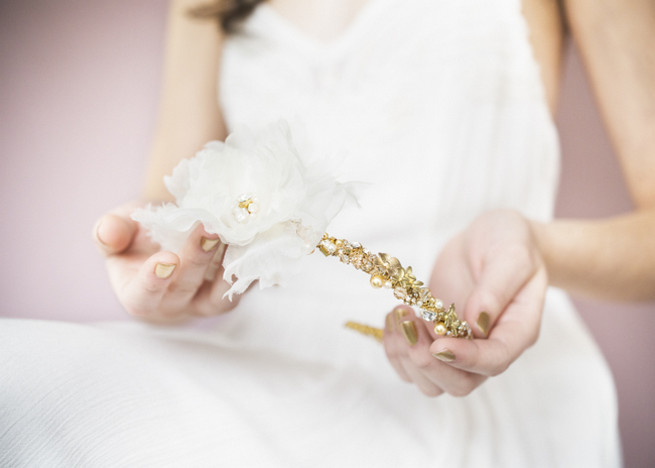 (SEE MORE DELICATE HAIR INSPIRATION HERE)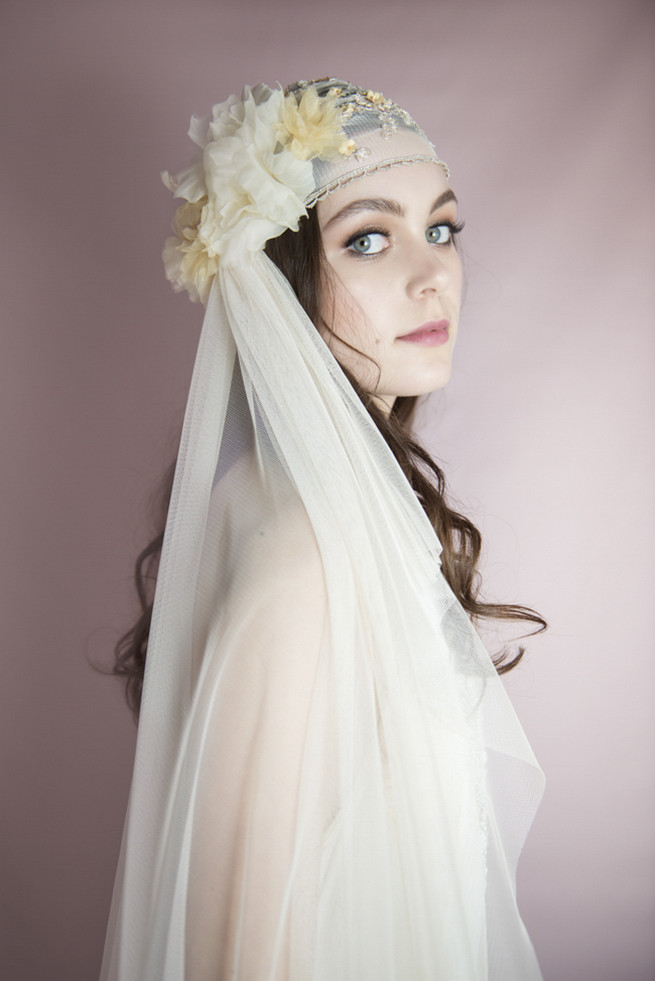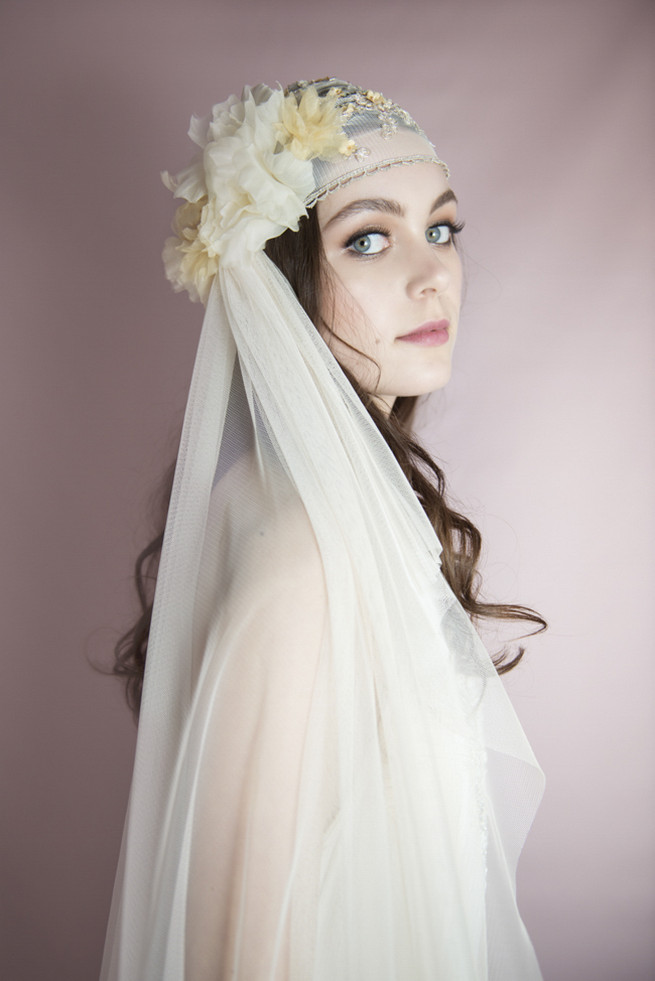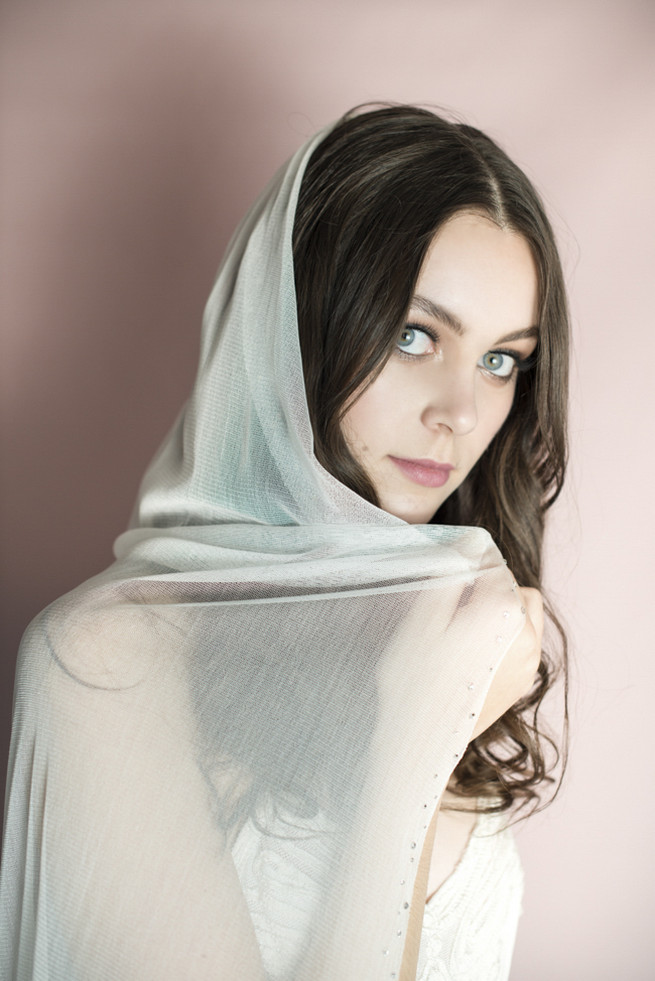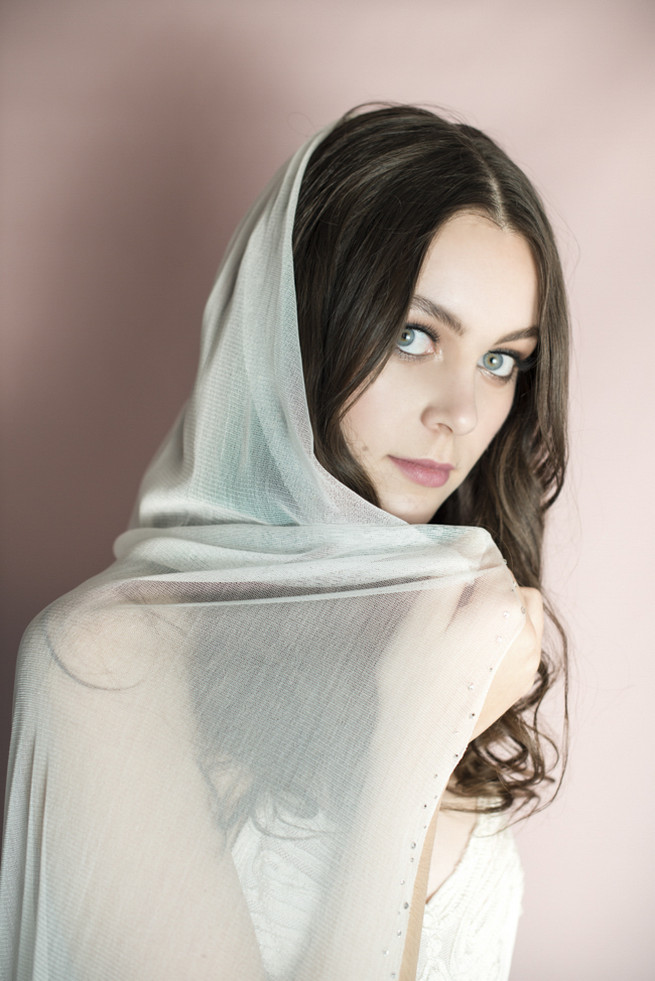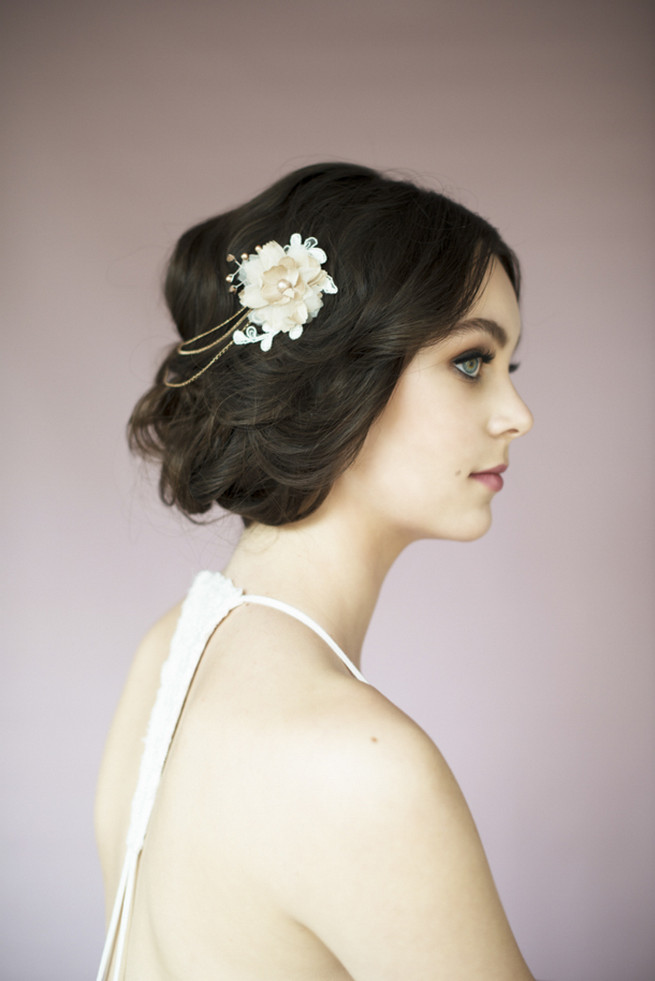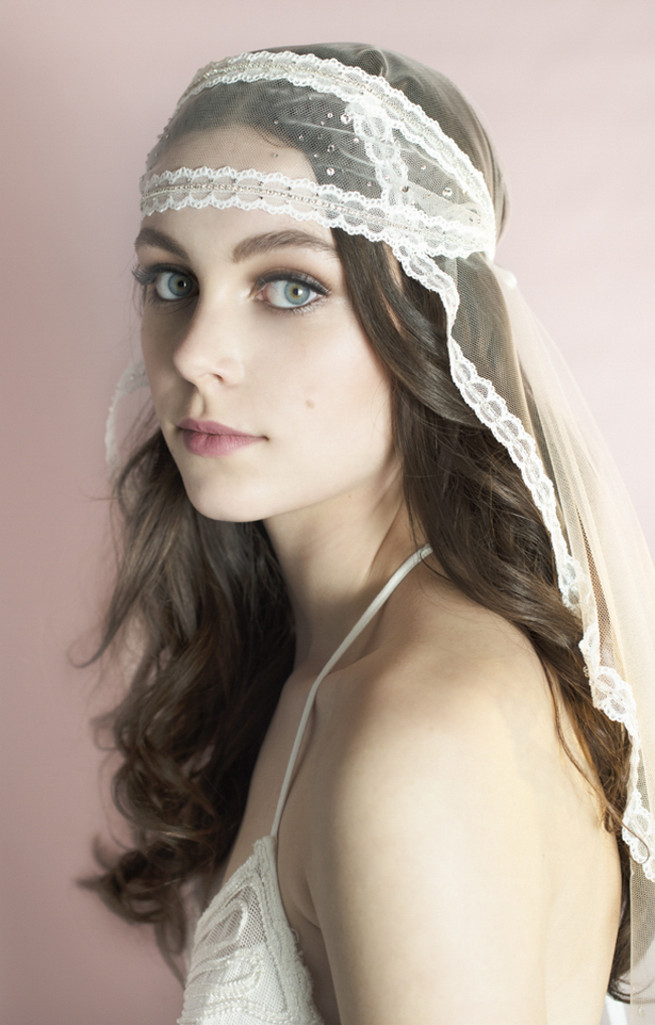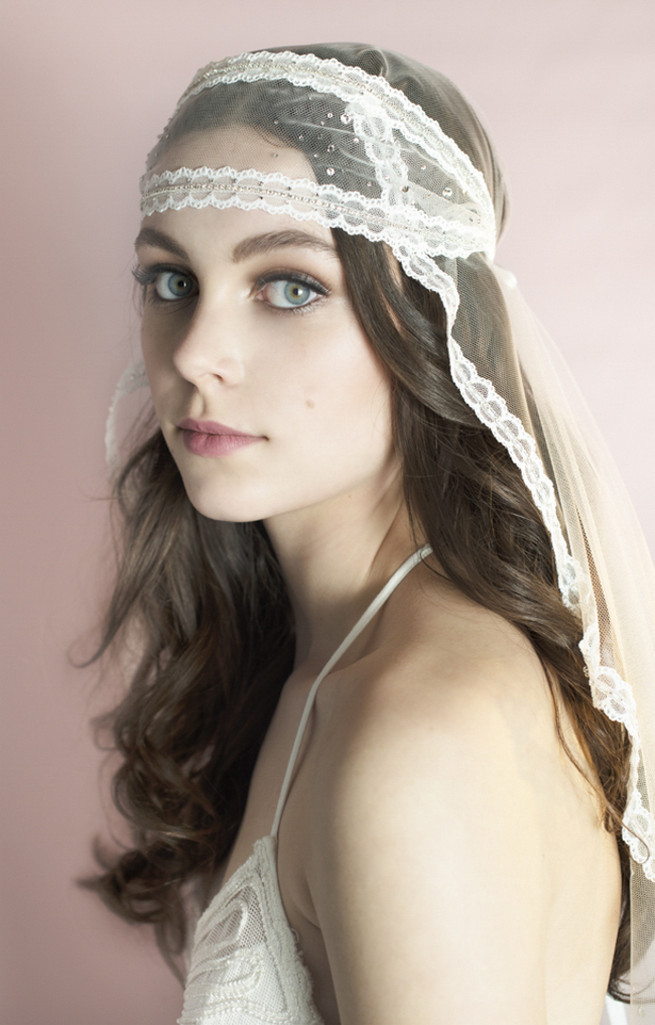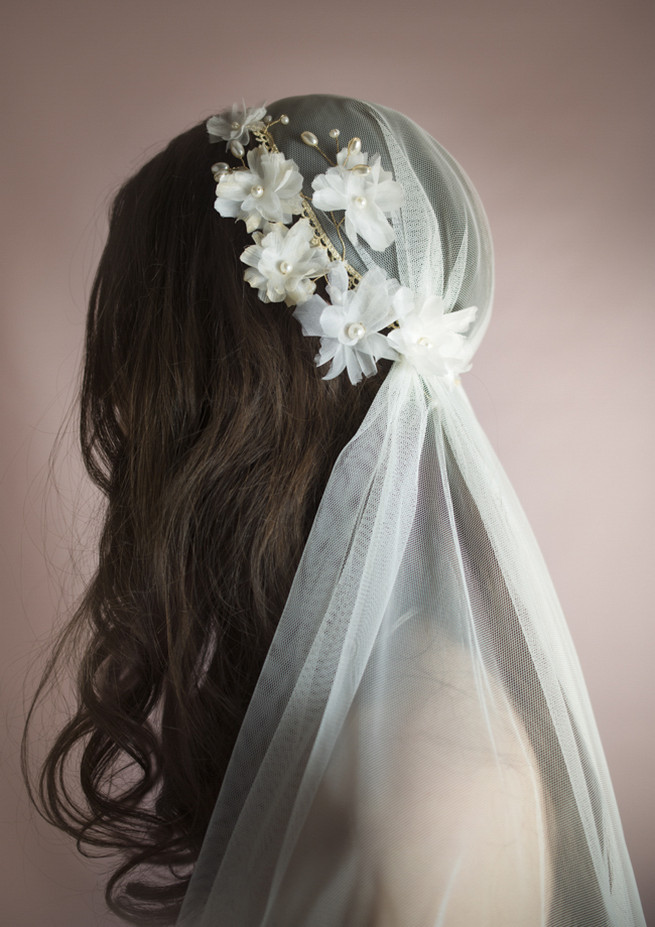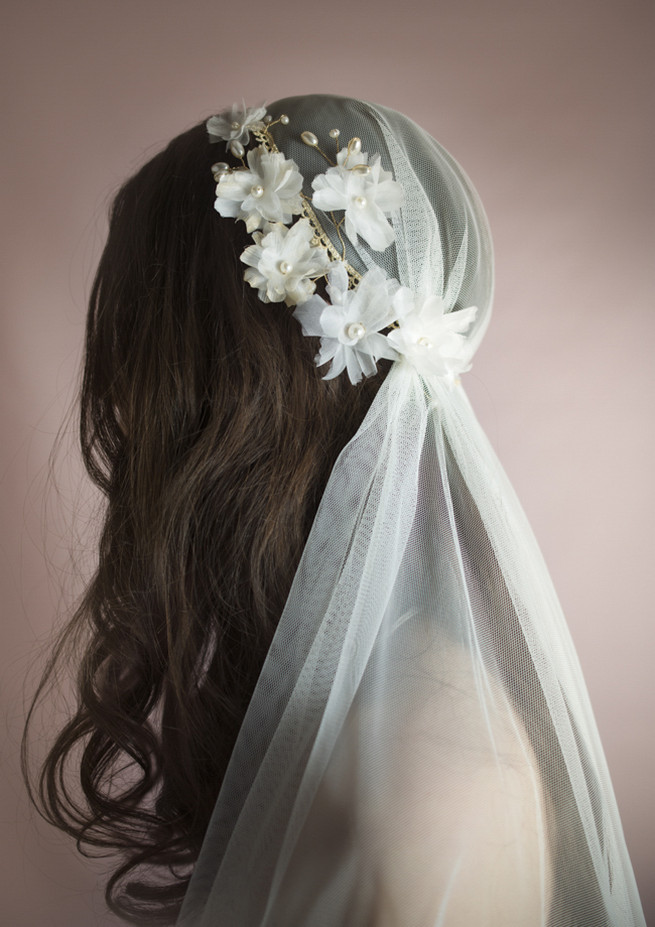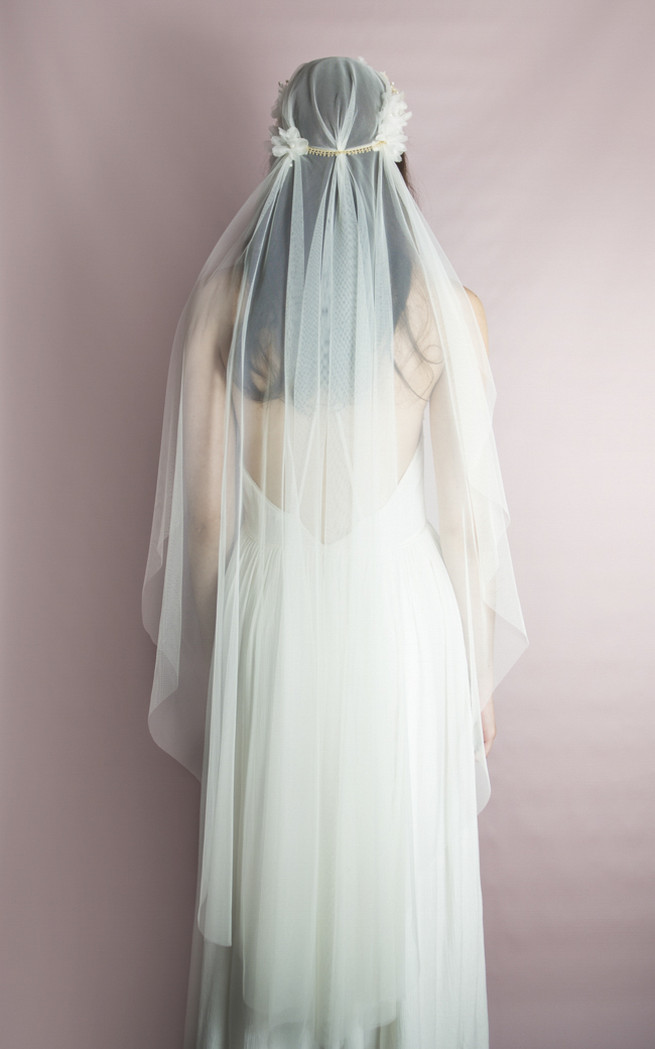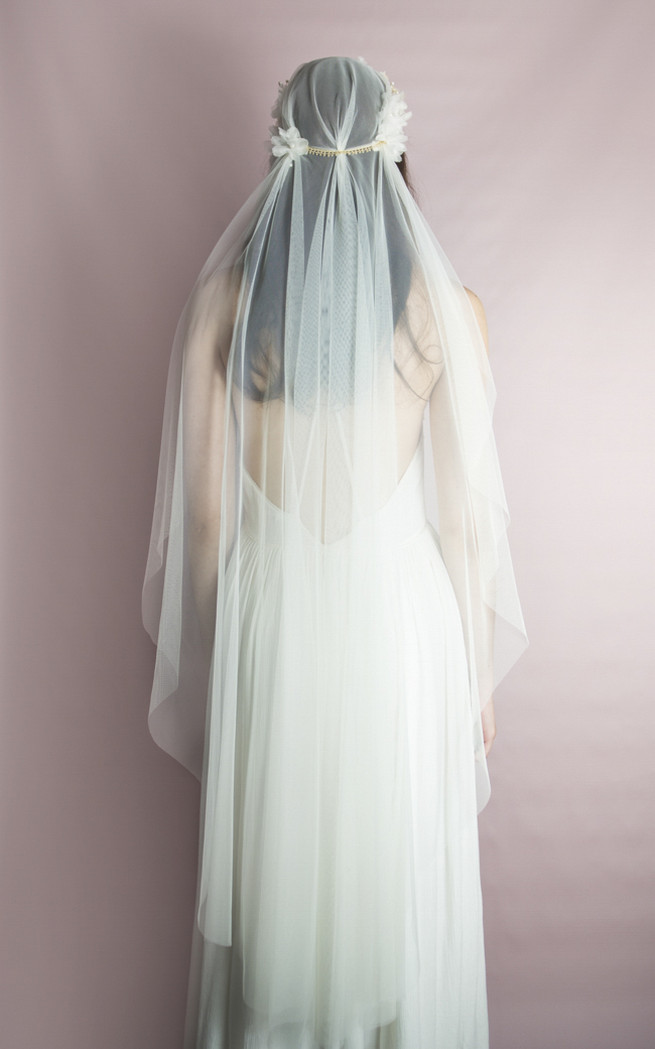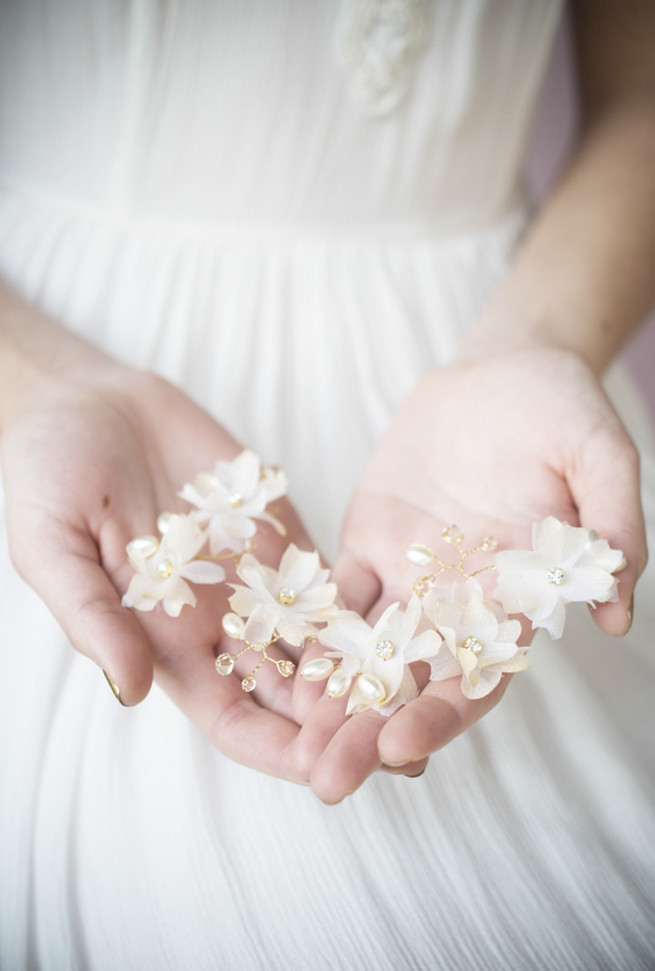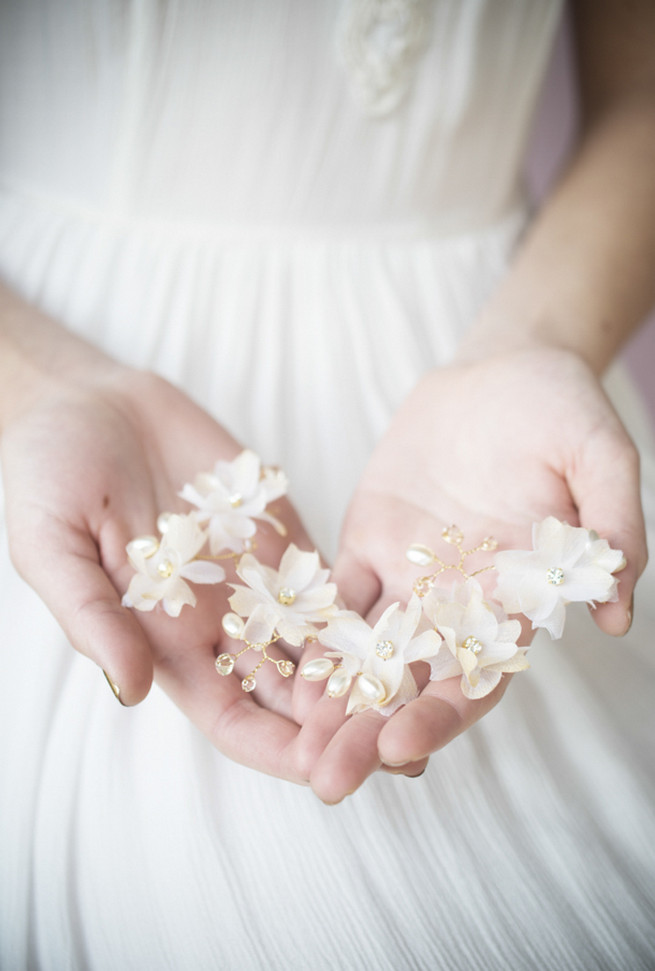 Blair Nadeau: Grace of Yester-year
"Colour played an important part in this collection," explains Blair. "We experimented with shades of mint, blush, opal, pale yellow and sage, all of these tones were used to convey a muted dusty palette of yesterday." Blair shares that metals, and the mixing of metals, is also a key message as they mixed silver, gold and rose gold to make their elegant crowns and headpieces.
"As this collection was inspired by the past, we wanted to pay tribute to all of those that have supported us from childhood and throughout the journey of both Blair Nadeau Millinery and this current collection," says Blair. "Each piece has been named after the individual who it reflects, important people in our past and current life. Our mothers, grandmothers, family, best friends, close friends current and past are all honored in this collection as each of these people have touched our life in such a special way."
View more of Blair's work on her lovely new website here, follow her on Facebook here and fall in love with her pretty Pinterest pins here.
♥ ♥ ♥ CREDITS ♥ ♥ ♥
Bridal Headpieces and Accessories Blair Nadeau // Photography Whitney Heard of Whitney Heard Photography // Hair and Makeup  Cheri Chung from Toronto Bridal