Stunning Beach Wedding Hairstyles & Tropical Styling Tips ♥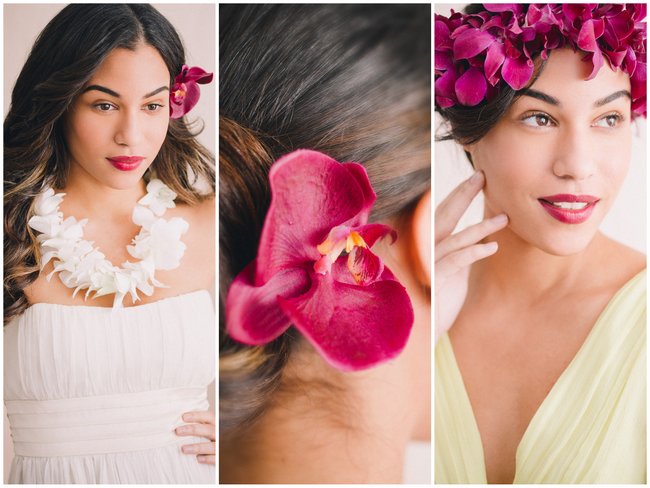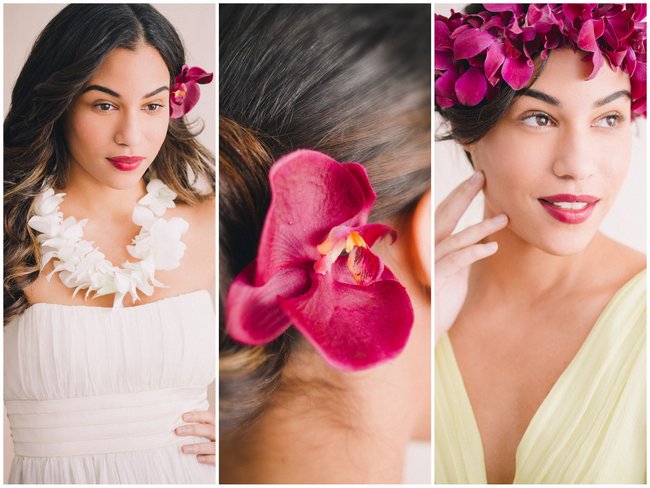 No need to hold on to your hats today, ladies – in fact, you can just about throw those darn things away! Today we're going to be sharing a few beach ready wedding hairstyles just perfect for an outdoor, tropical wedding, which will give you every reason to show off your tresses. Plus, we'll be sharing tips on how to care for and manage your mane to ensure that it's in tip top tropical shape when you walk down the sandy aisle. (Be sure to browse all our wedding hair styles here, too!)
Inspired by a recent trip to the island of Kauai in the state of Hawaii, photographer Julie Saad teamed up with make-up artist, Amanda Wilson, and hairstylist, Kris Fidler-Ballard of Glamsquad to create several stunning beach-ready styles. "It was really important to us that we keep the looks fresh, seemingly effortless, and simply beautiful to enhance the brides natural beauty, not try to pull focus from it," explains Kris.
Julie shares that a beautiful watercolor and pastel painting by artist Joanna Carolan of the snow goddess Poli'ahu set the mood for the overall feel of the photos: "I loved the muted, light colors she incorporated into the delicate image, different from what I normally thought of when I thought of bright tropical Hawaii."
LOOK 1: Beach Wedding Hairstyle – Long & Tousled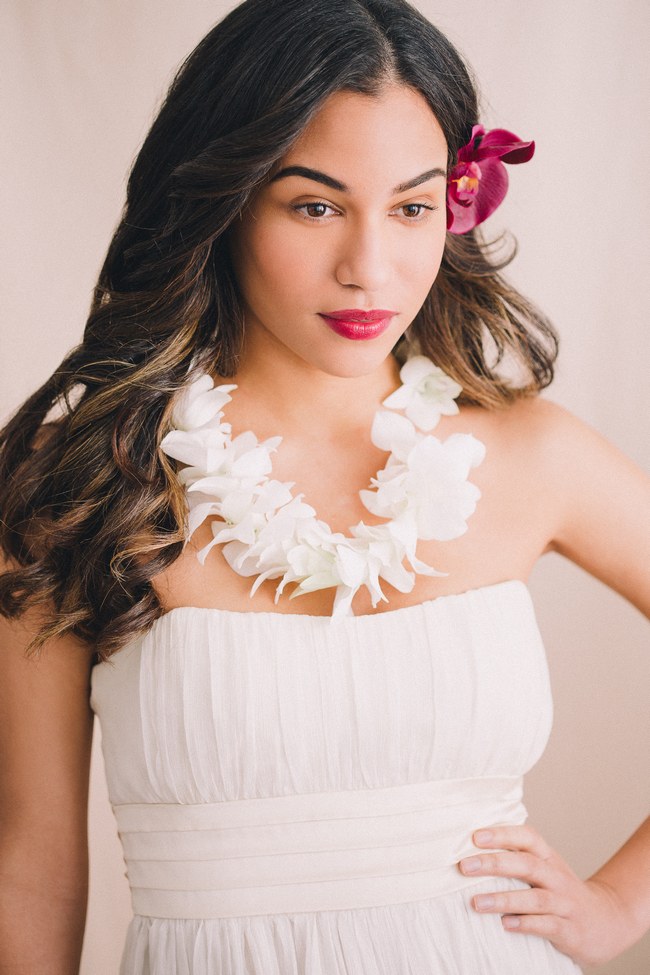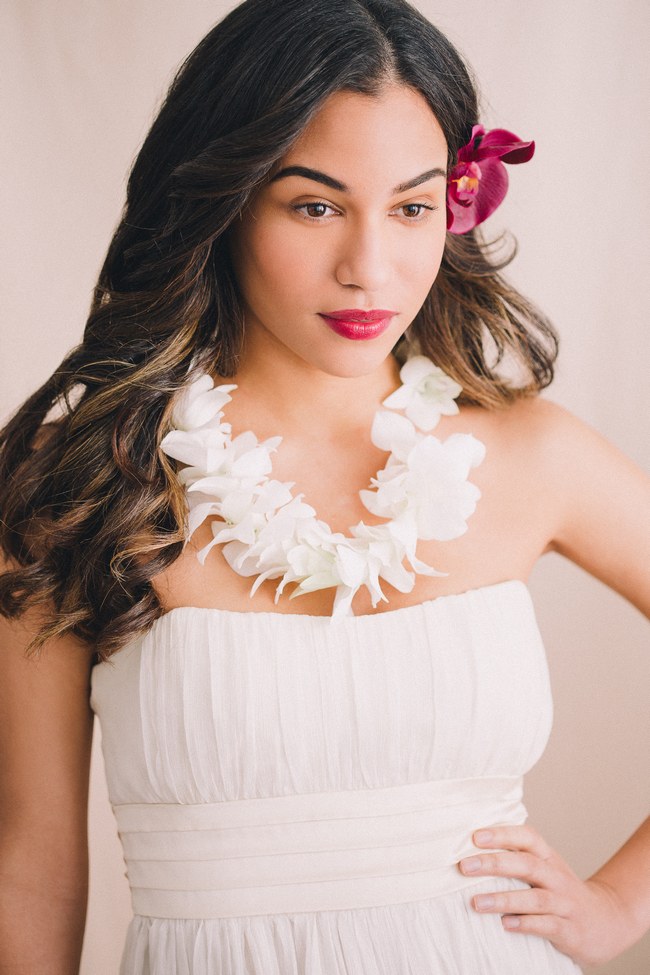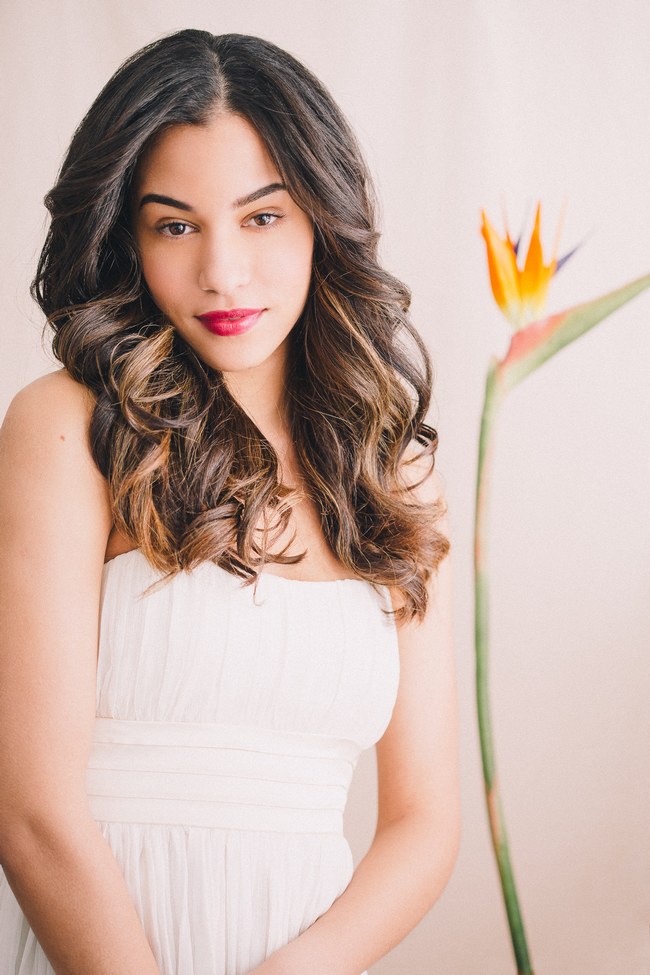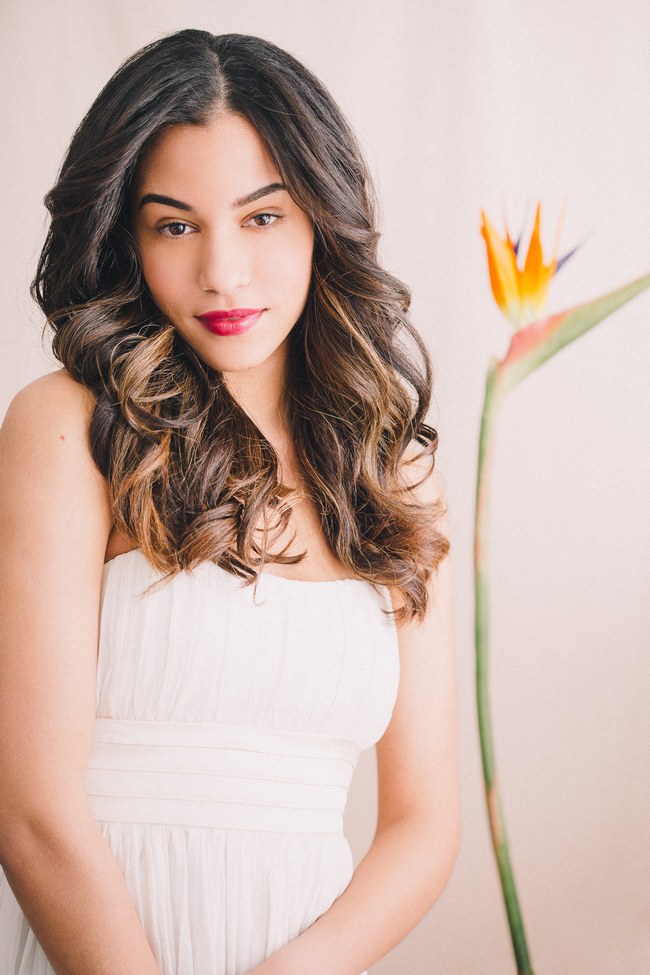 LOOK 2:  Tropical Beach Wedding Hairstyle – Braided Updo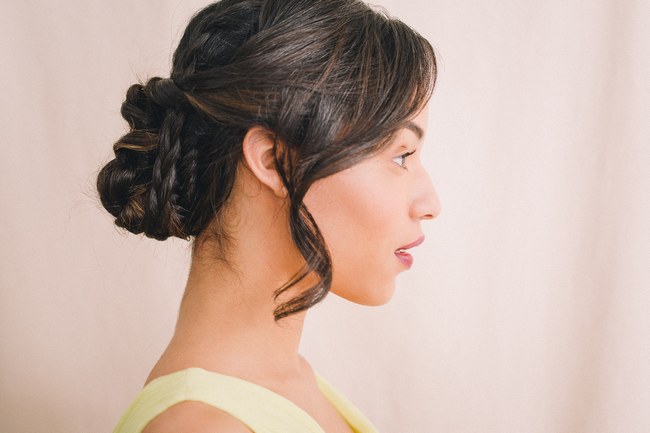 TROPICAL STYLING TIP: Including floral and shell leis are an easy way to add some tropical flair into an otherwise traditional look.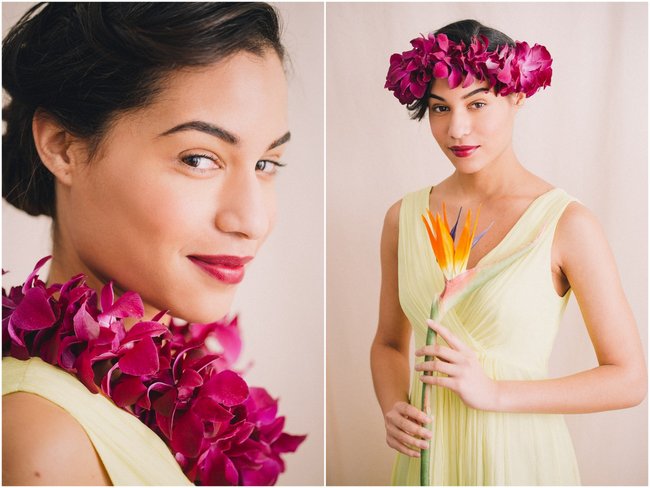 LOOK 3: Beach Wedding Updo – Classy Beach Chignon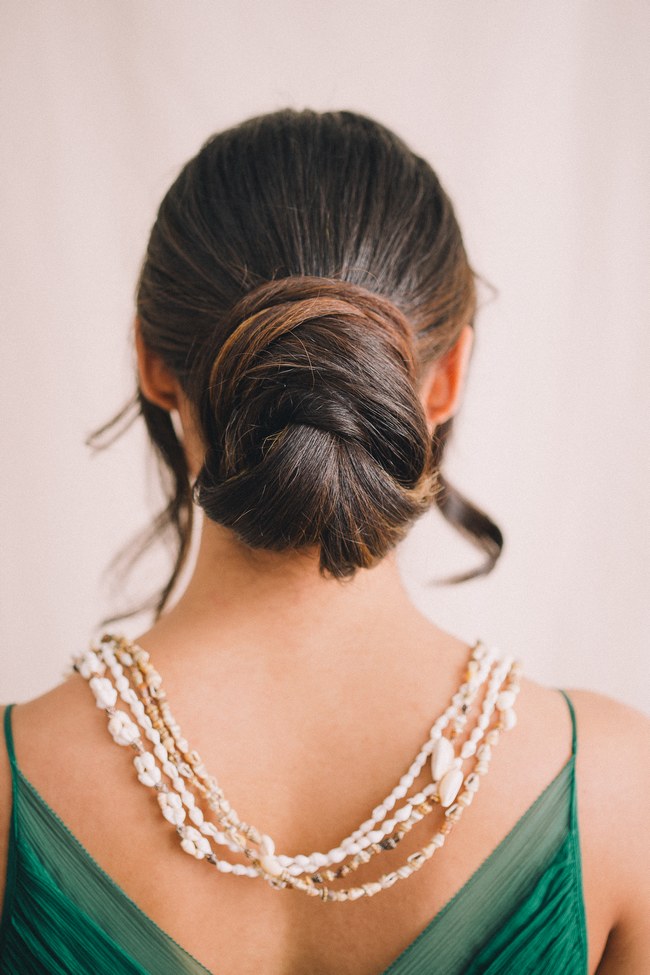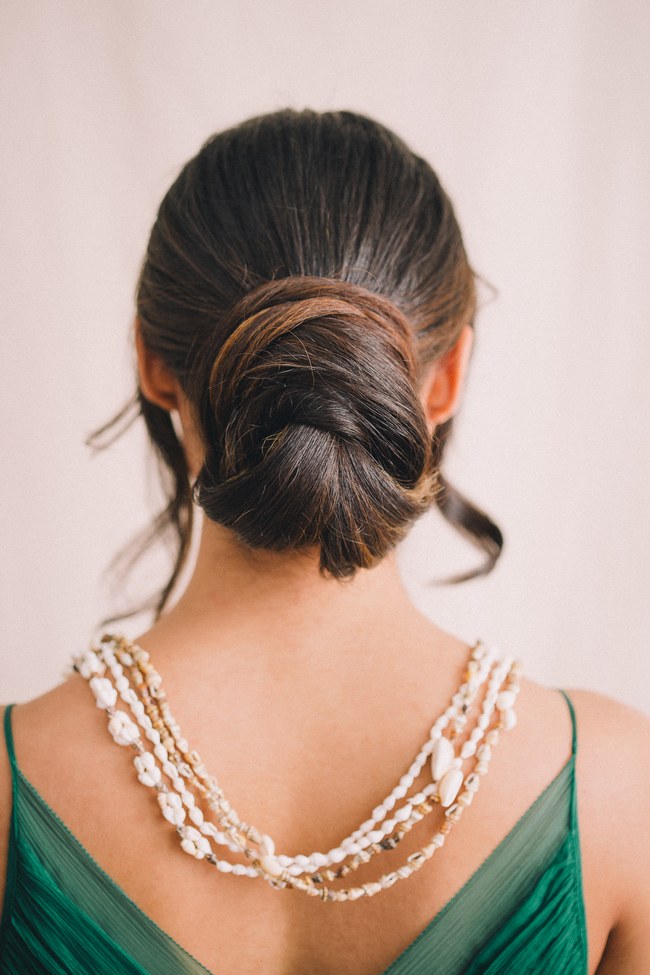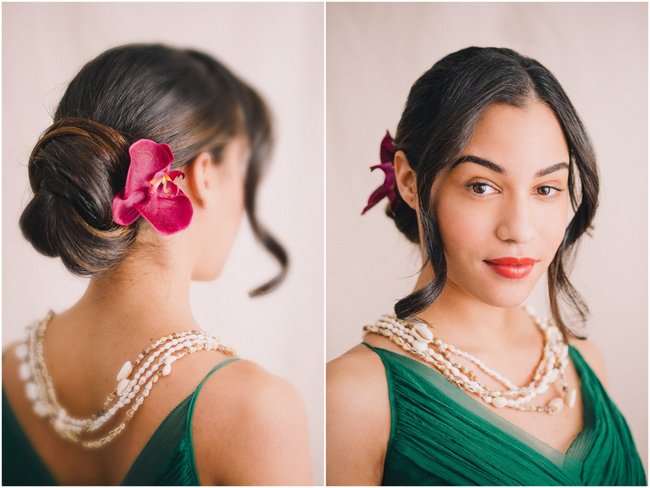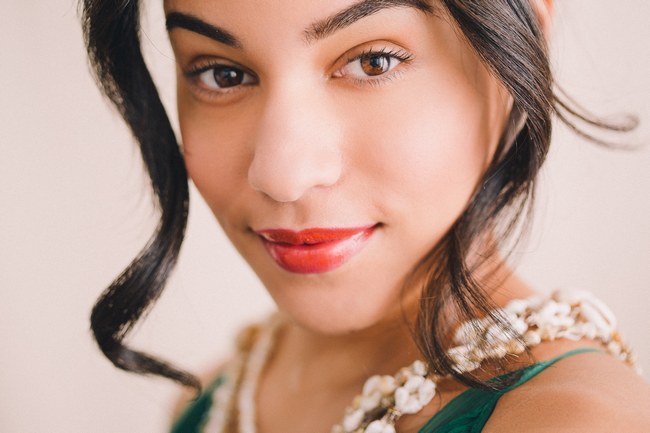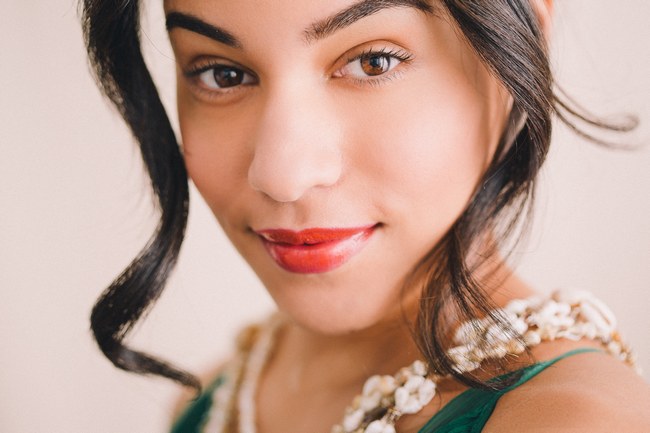 LOOK 4: Tropical Beach Tresses – Messy Upstyle


Top Tips for Tropic-Worthy Tresses:
Despite having hair that seems to be in no less than perfect condition, the lovely Sharlene at Major Models knows all about the stresses and strains that us ladies often put our hair under: "The constant assault from blow dryers, curling irons or  flat irons  can make keeping your hair looking healthy a difficult task!"
Sharlene says the following hair care regimen is to credit for saving her hair and giving her that healthy shine we see in the pictures:
"I have learned that using a moisturizing shampoo and conditioner is something to be taken seriously.
The shampoo I use is Kérastase Thermique Intensive Nutrition Shampoo. It coats the hair and protects it from the rigorous heating products used.
I then condition my hair with Davines Conditioner Love Curl. It's an all organic conditioner that completely moisturizers my hair. It's thick enough to use as a deep conditioner but also could be used as an everyday conditioner."
By the way ladies, if you're wondering about the dresses used in the shoot, they're from Saja, whom photographer Julie first heard about them when a wedding client of hers wore one of their gorgeous gowns to her beach wedding in Mexico. "It was the perfect blend of formal and free-flowing, and I just had to include them in this shoot!"
If you're on the hunt for the perfect wedding day do, make sure you take a look at these 17 Jaw Dropping Wedding Updos & Bridal Hairstyles, you'll be smitten!
♥ ♥ ♥  CREDITS  ♥ ♥ ♥
Photographer: Julie Saad | Model: Sharlene at Major Model | Hair: GLAMSQUAD | Makeup: Amanda Wilson | Dresses: Saja | Floral Leis: Florisity | Bird of Paradise: Silk Gardens Tress