♥ Beach Bridal Gowns ♥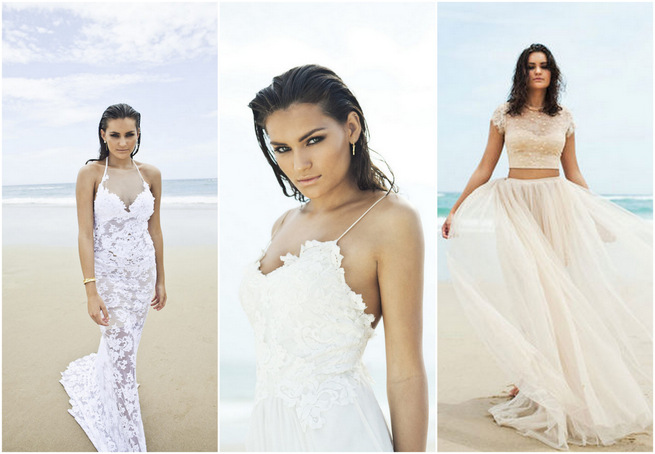 Today's breathlessly beautiful beach wedding dress editorial features gowns from the queen of bohemian luxury herself, designer Megan Ziems, of Grace Loves Lace. Photographer Nat Lanyon shot these smoking hot images featuring accessories by Ford and Harris with hair and make up styled by Luciana Rose.
Azul – Into the Blue, by Grace Loves Lace:
Endless miles of white sand stretch before her. Deserted. Azul water laps hungrily at her ankles. Eyes like diamonds, soul piercing with her charm, her captivating nonchalance. A smile teases on her lips as she dances away, leaving foreigners forever reaching, fingers grasping the salty air, heavy with her sultry masquerade. The sea breeze carries the whisper of a thousand loves before, her pull is unabating. Her eyes a maelstrom of ice blue, secrets and longing; a sea temptress tangled in ethereal sophistication.
Bathed in cool, glossy waters of azul, she captivates and indulges the attention of her lovers.  Forever a goddess by the sea. Forever a jewel of the azul ocean.
Beach Wedding Dresses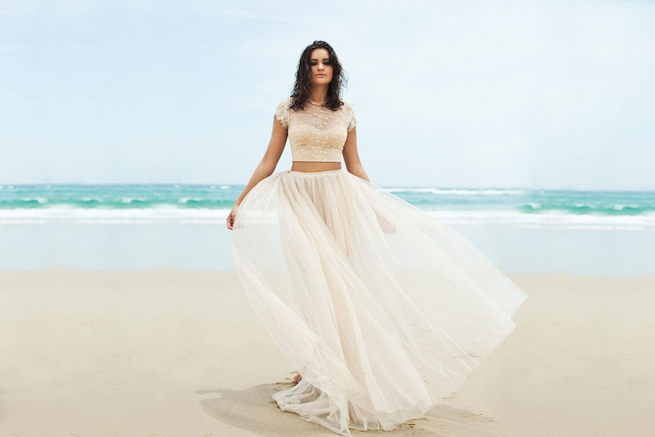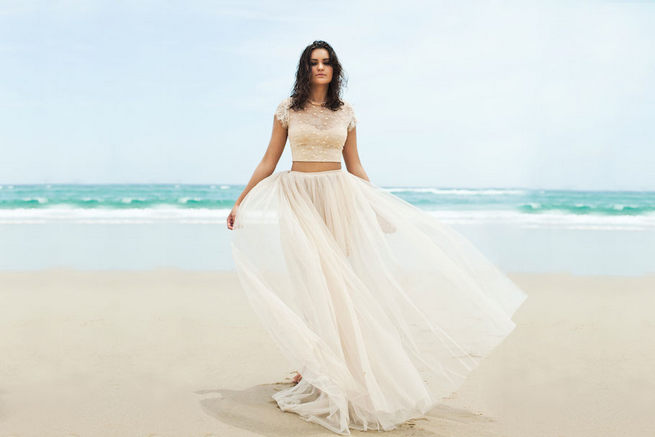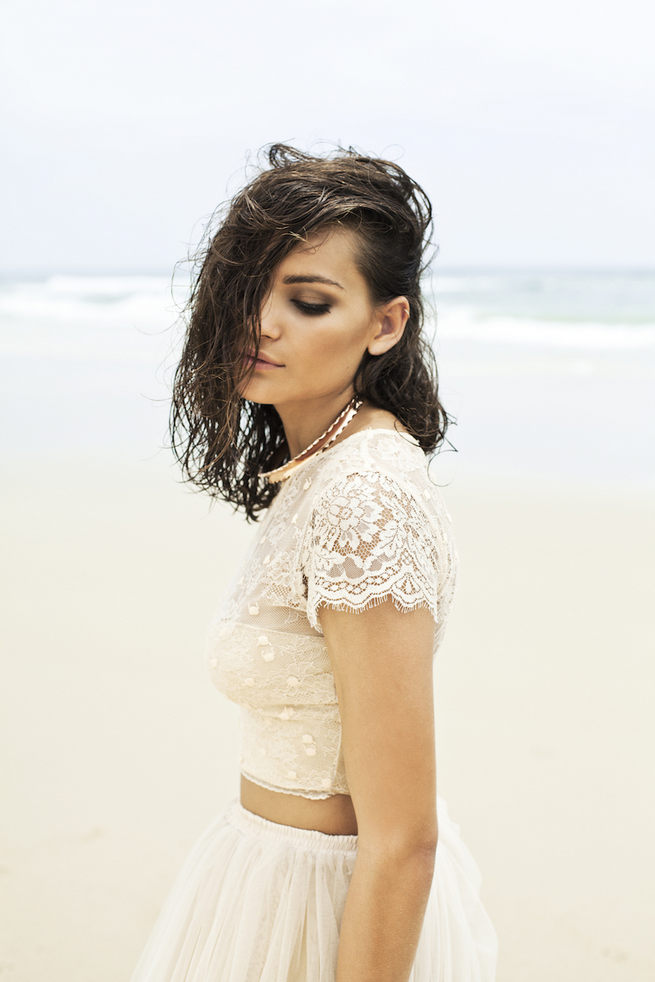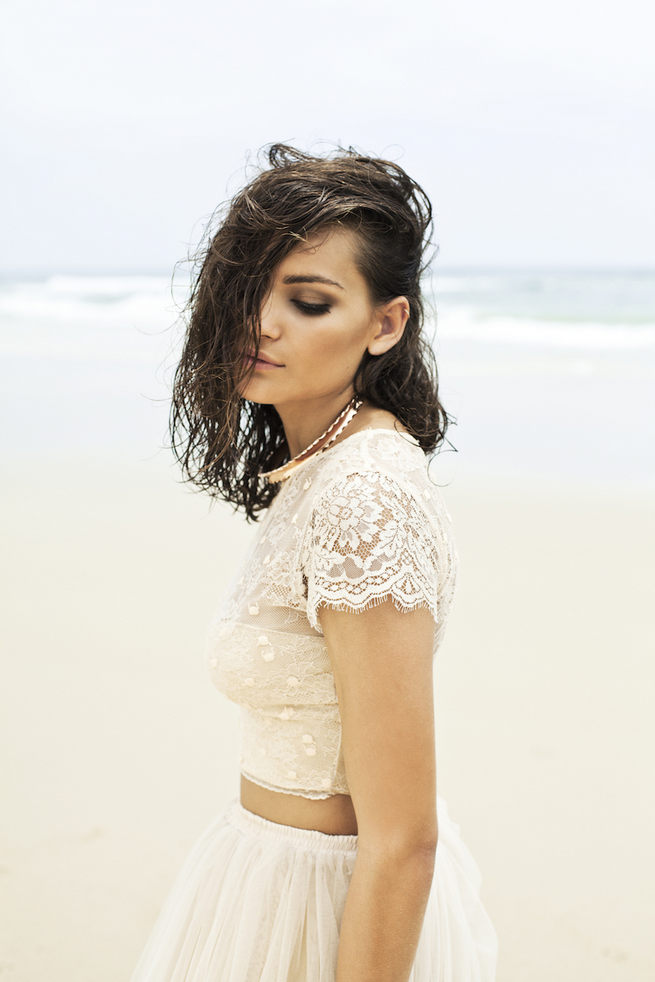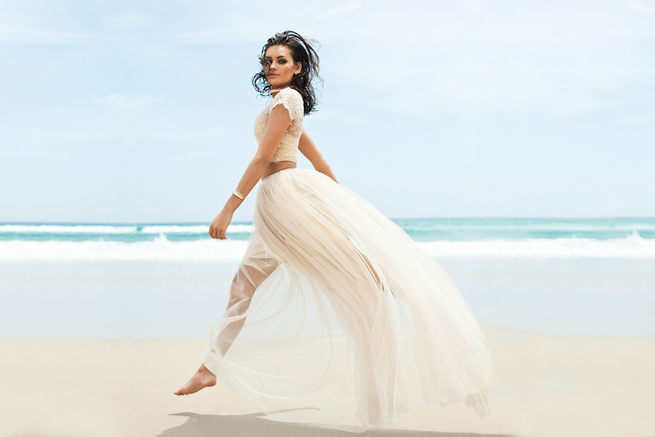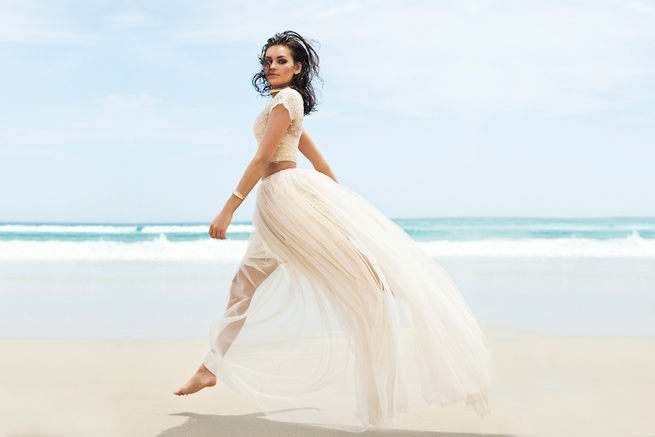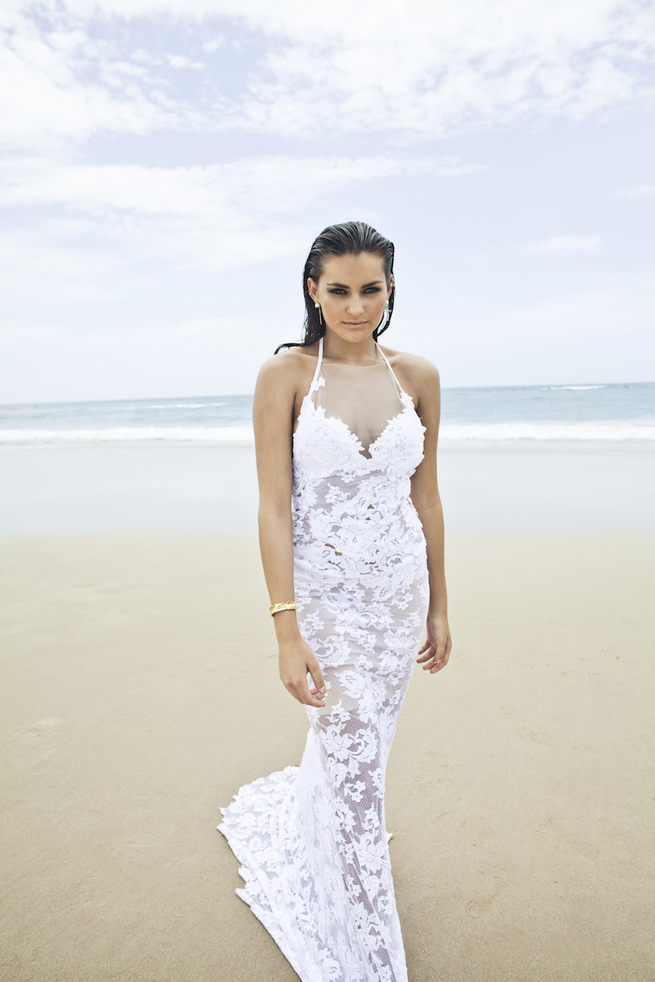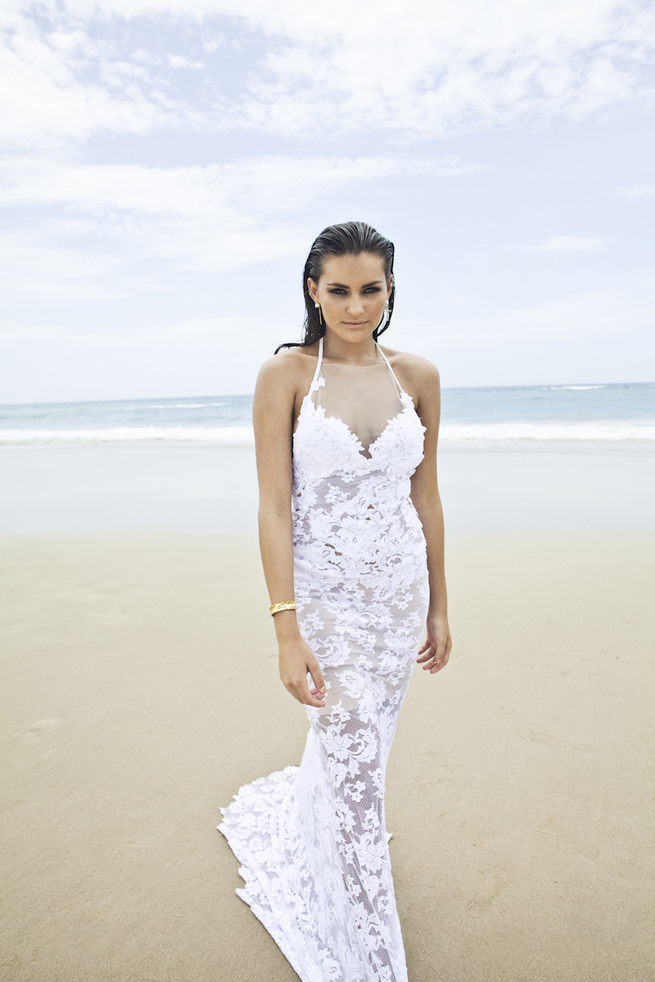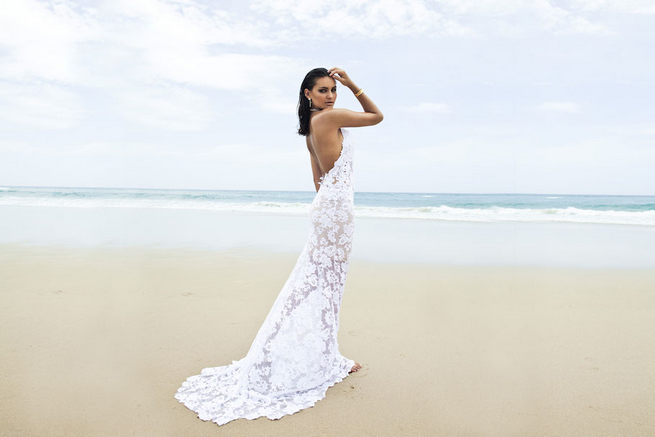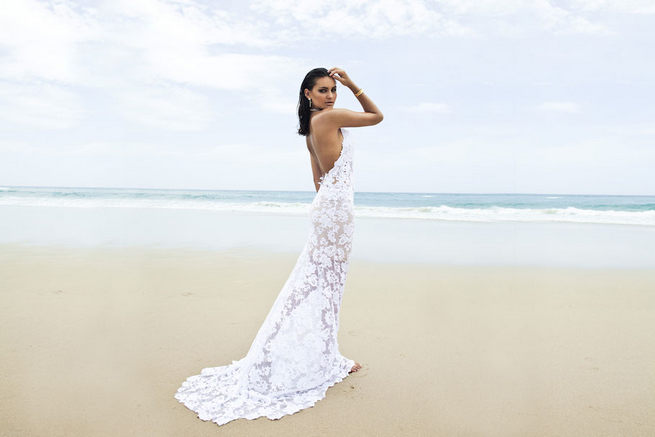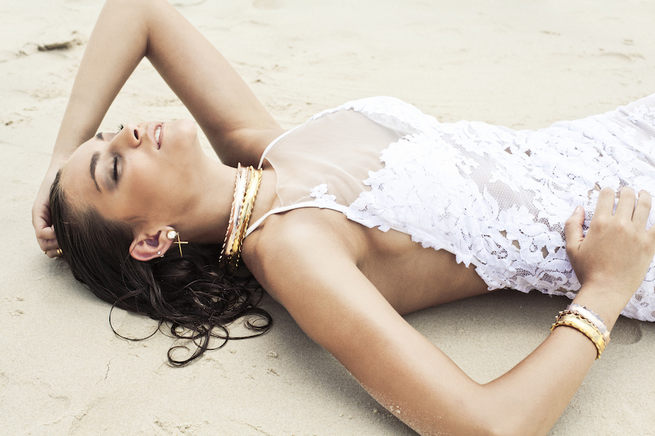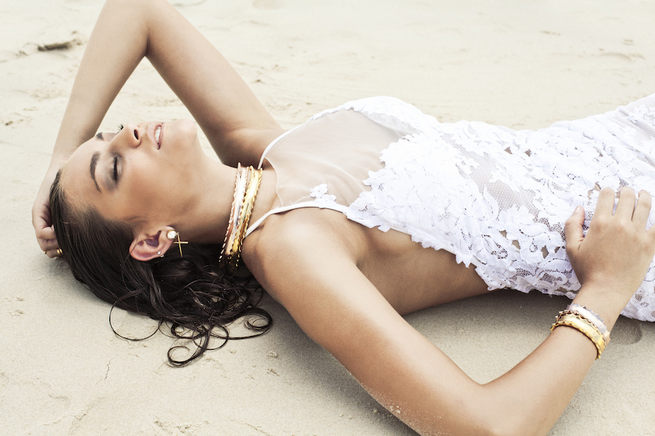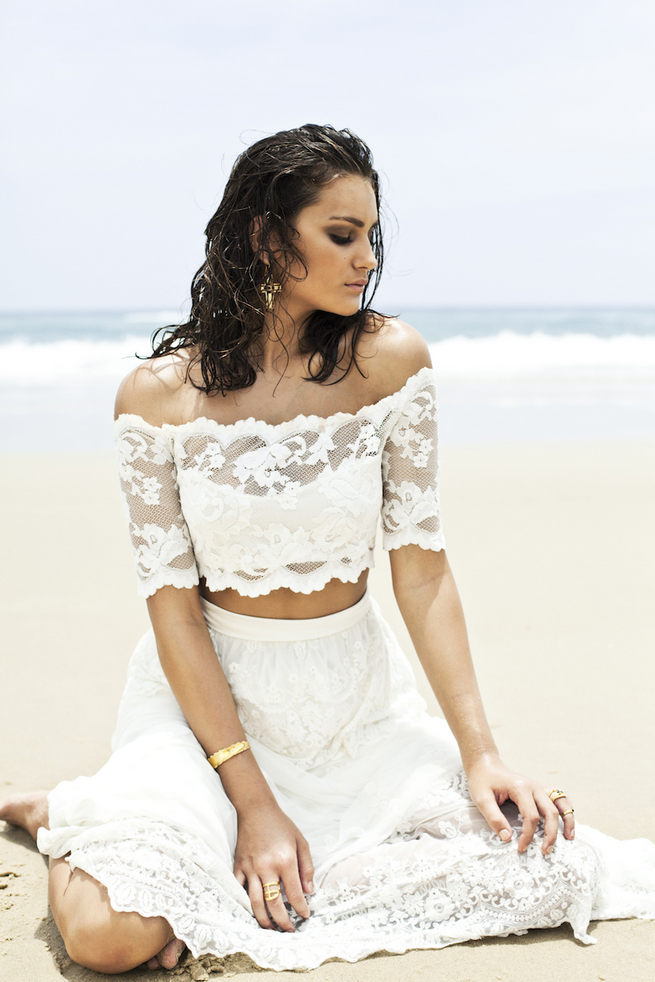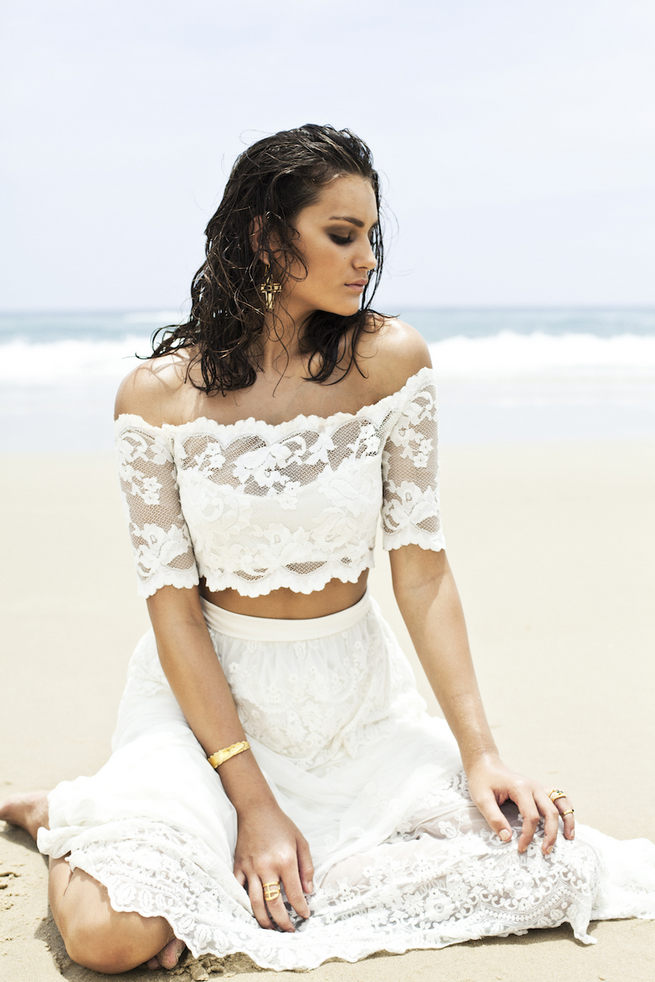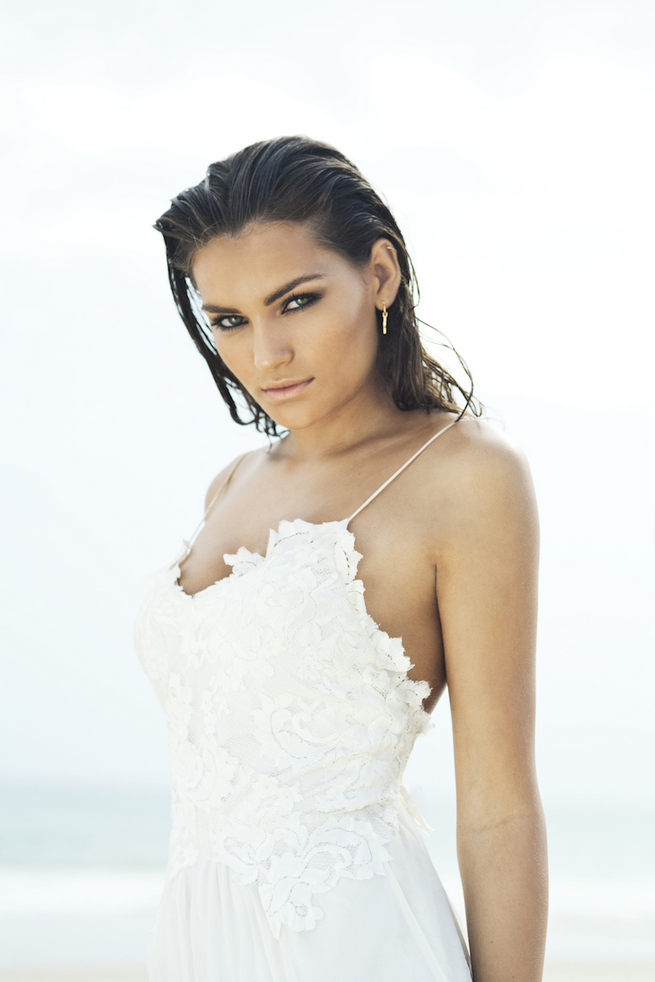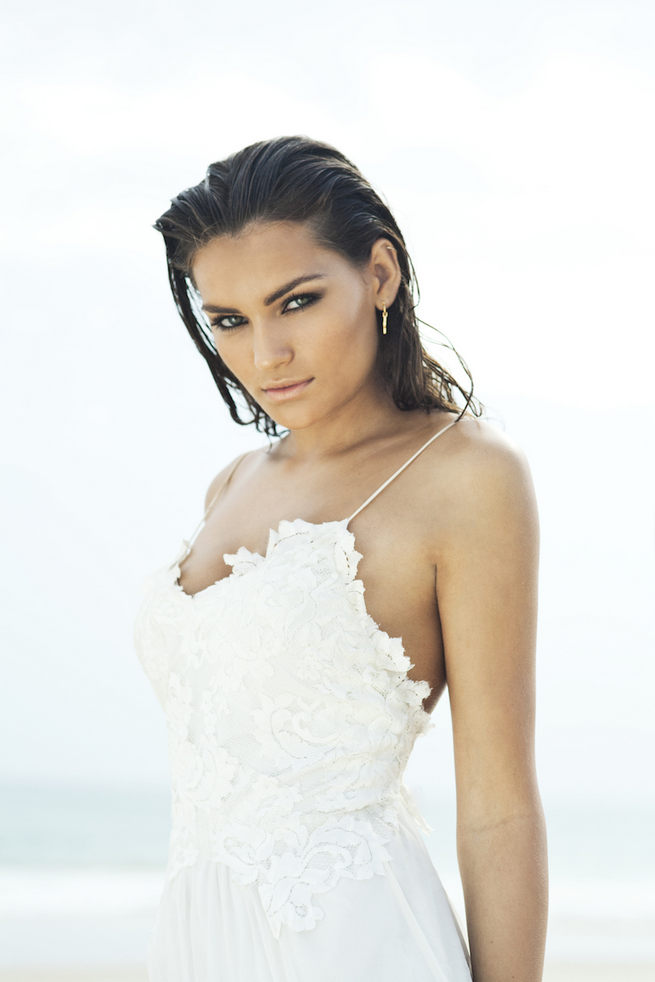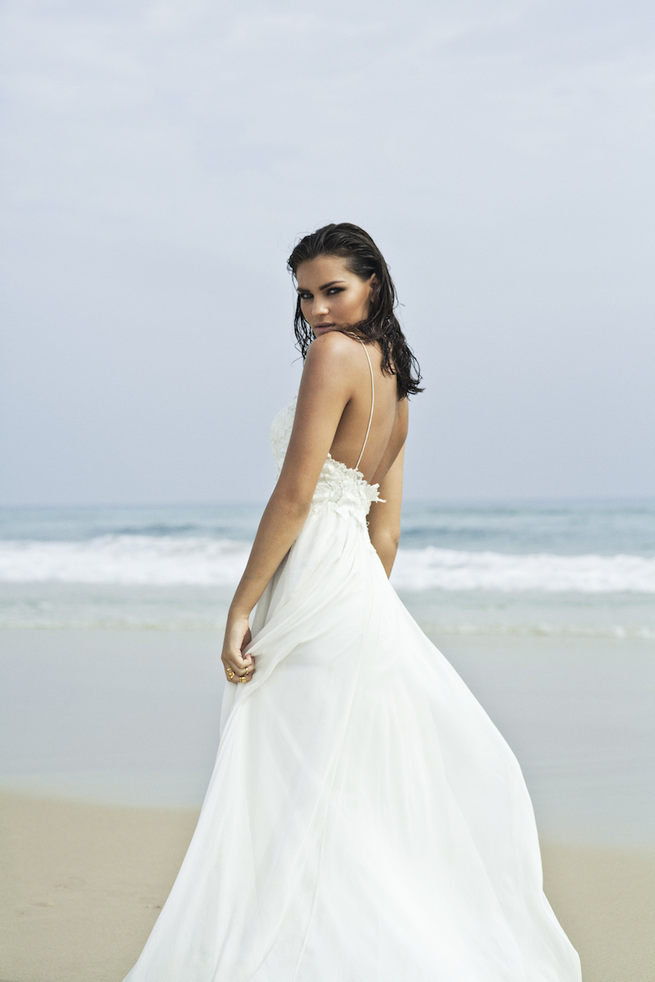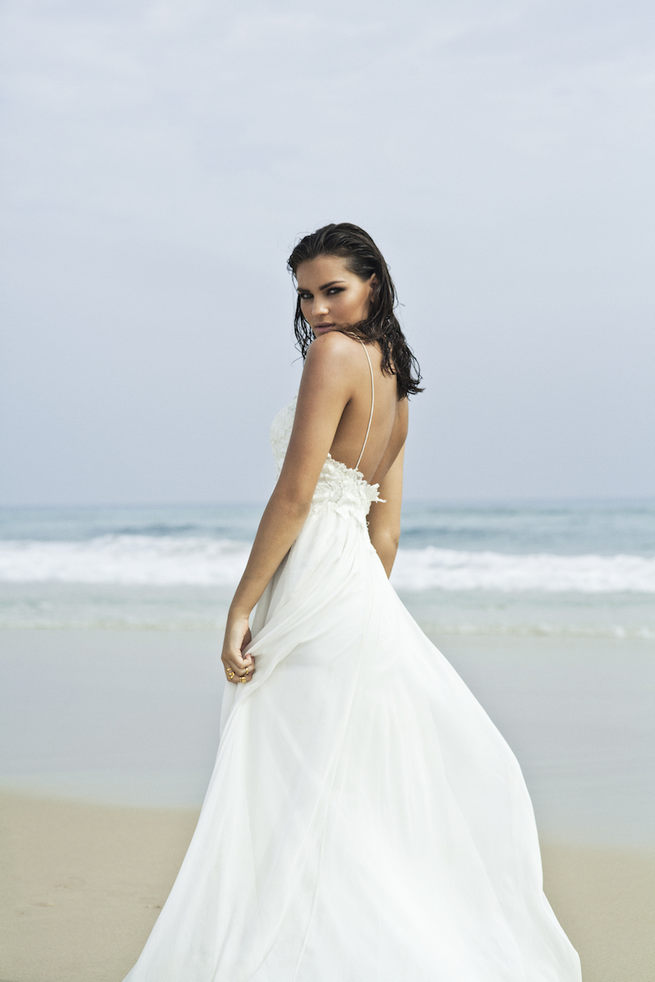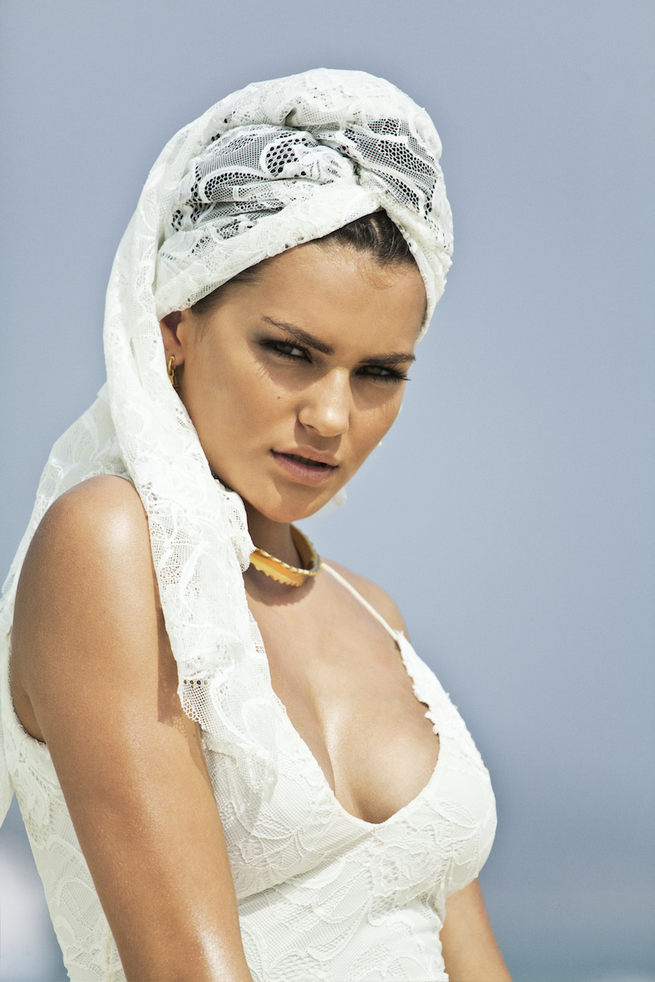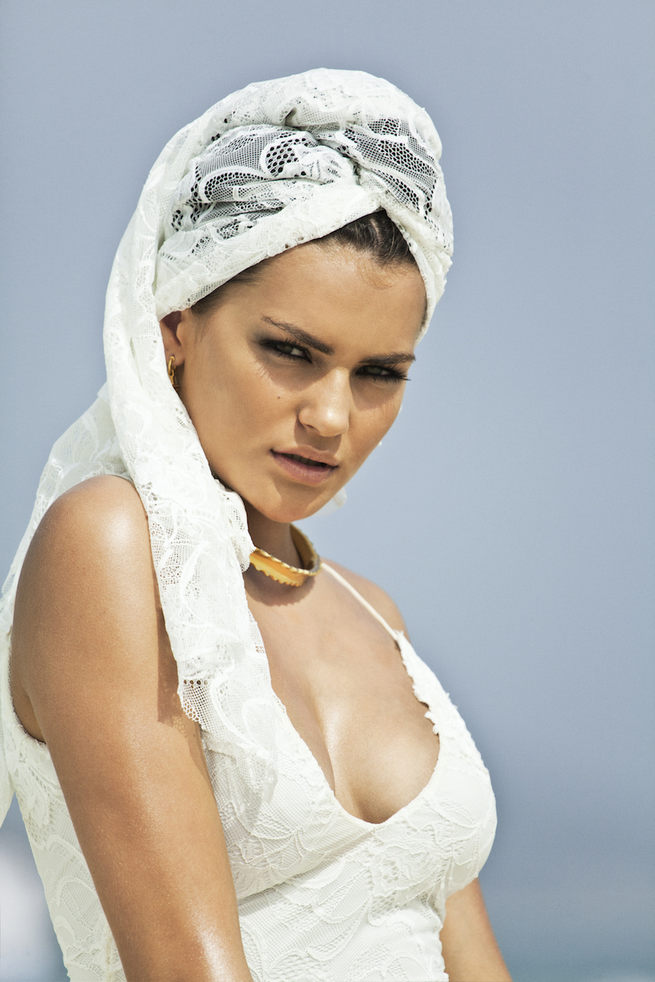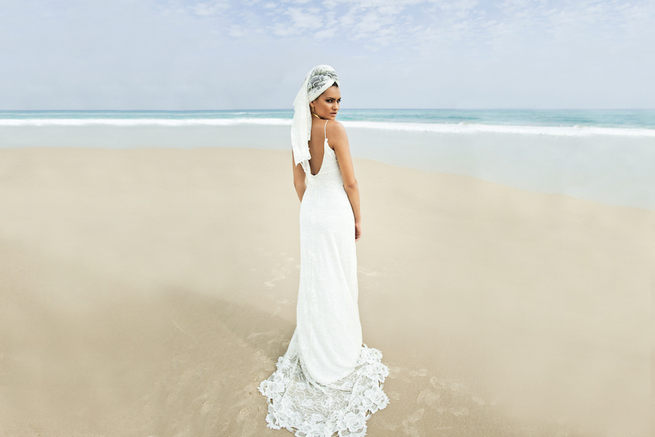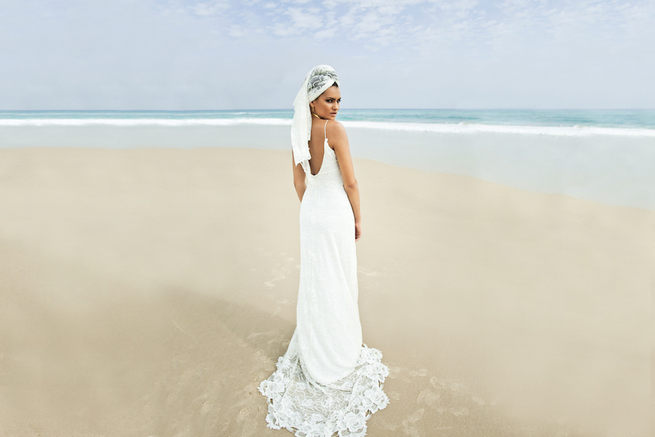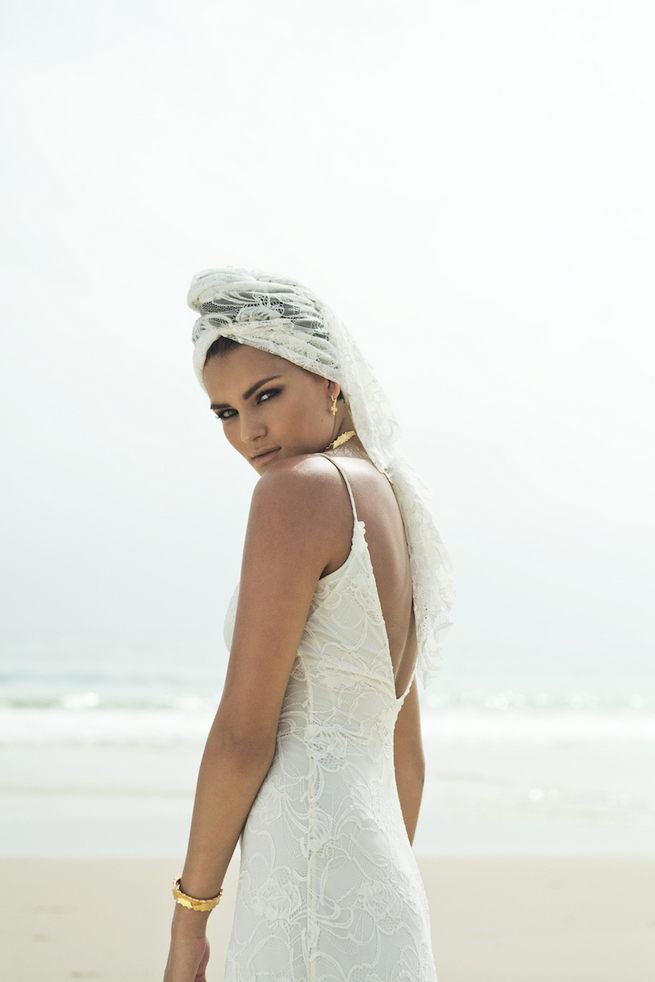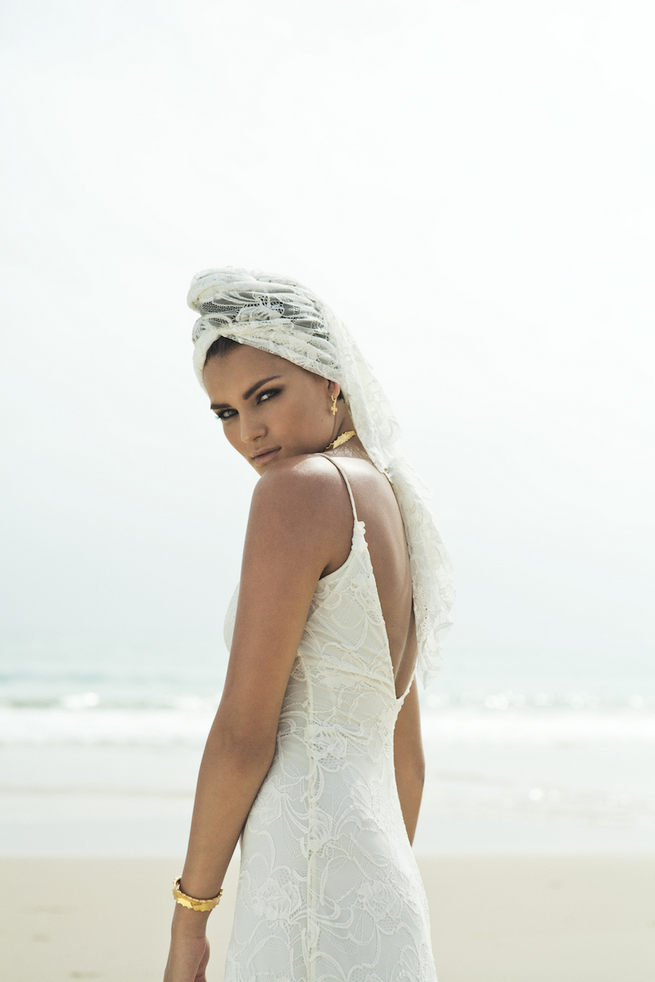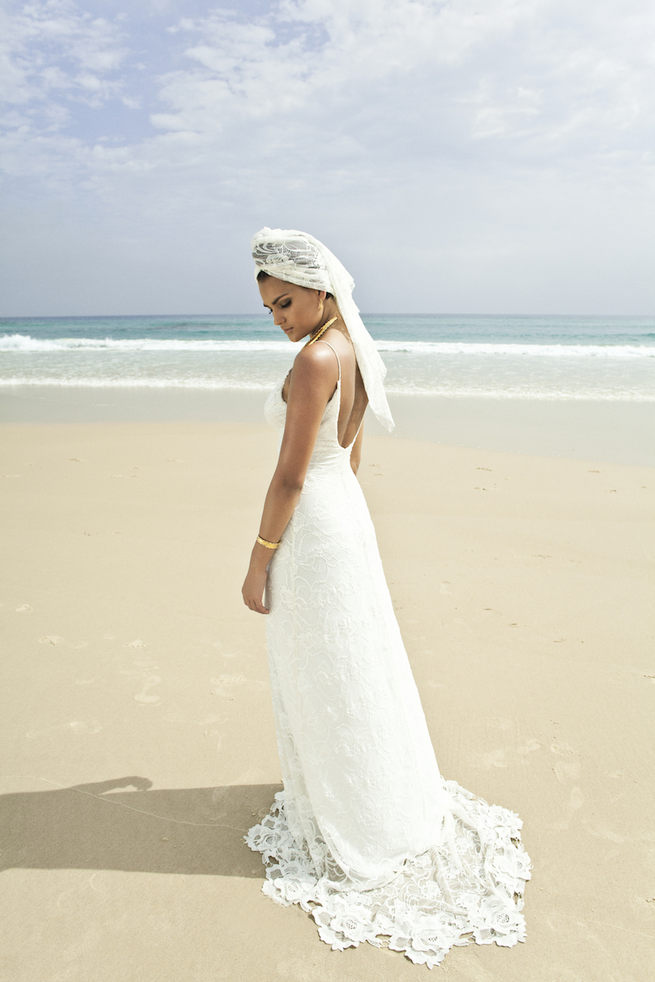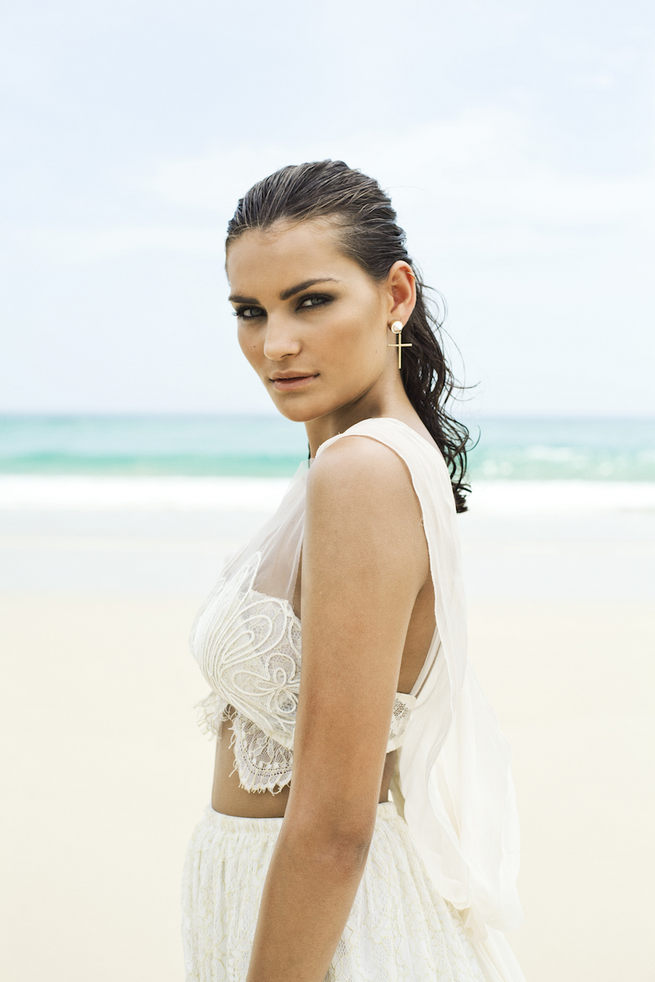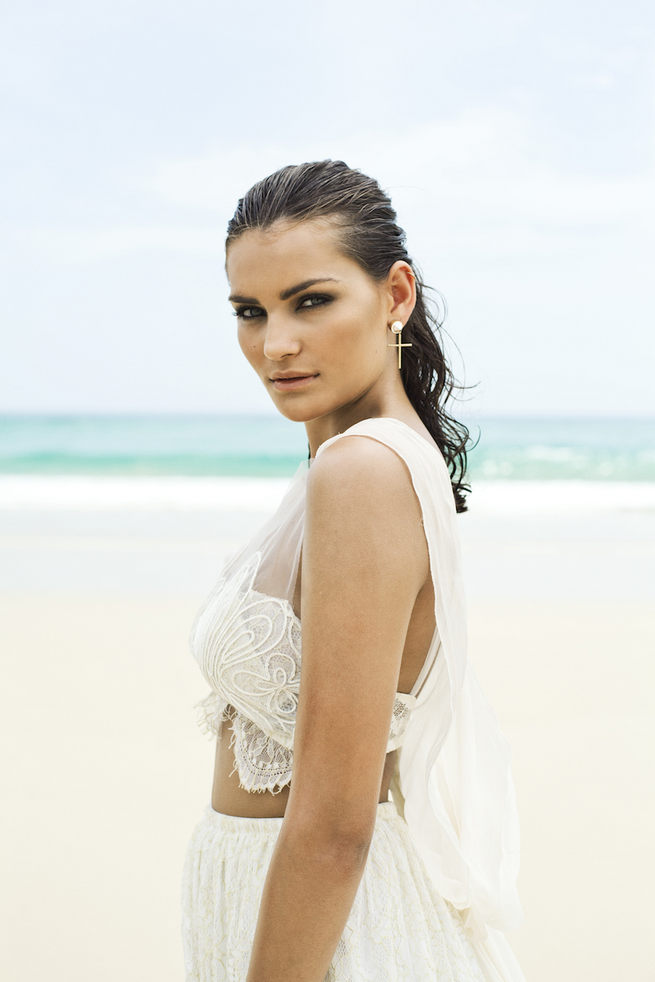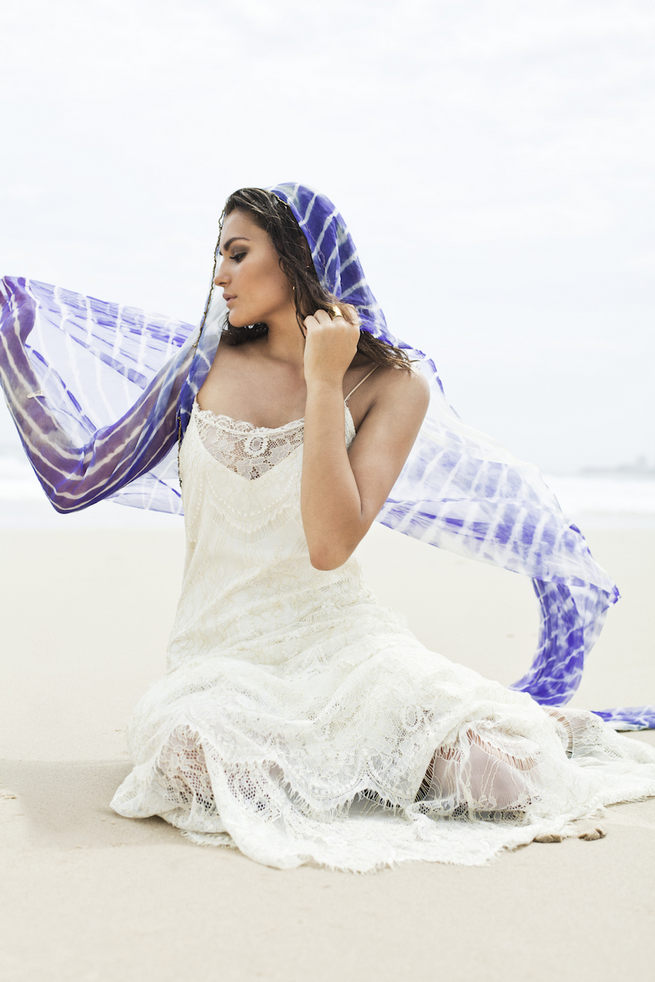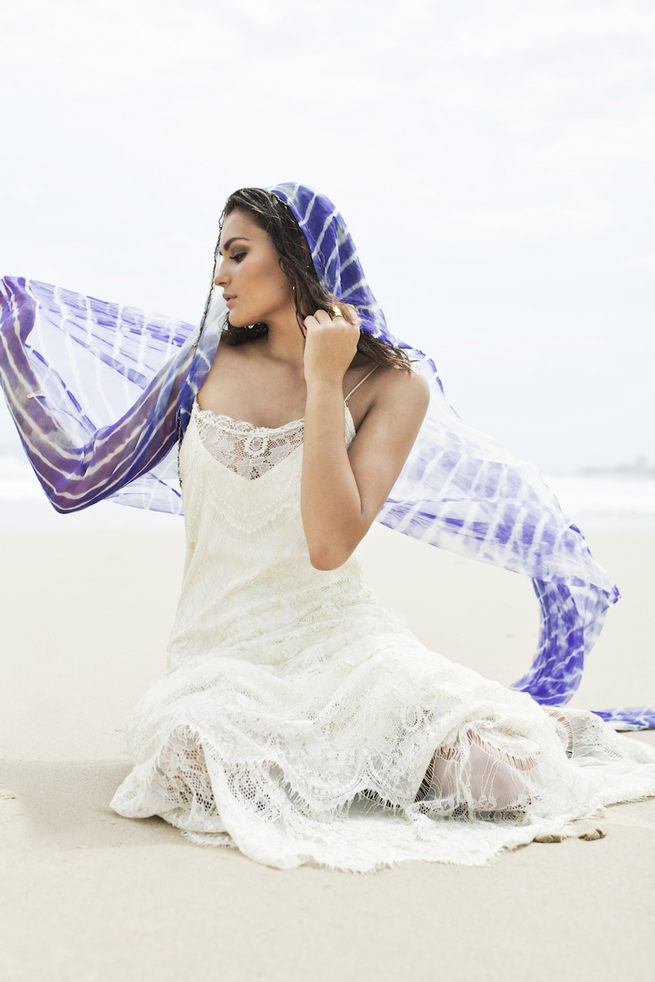 ♥ ♥ ♥ Credits  ♥ ♥ ♥
Gowns Grace Loves Lace // Photography Nat Lanyon  // Model: Brontie Z from Division Model Management  // Hair and Make Up: Luciana Rose  // Art direction and styling: Megan Ziems and Julia Koenig  // Jewellery: Ford and Harris. // Dresses: 1: Francesca, 2: Gisele 3: Jasmine,  4: Claudia, 5:Tara, 6: Lottie, 7: Avril , 8:Francesca, 9 : Dillon
and