♥ Elegantly Rustic Maui Wedding ♥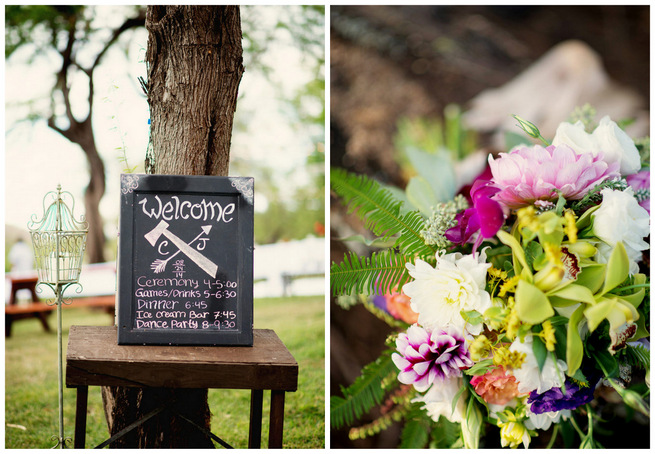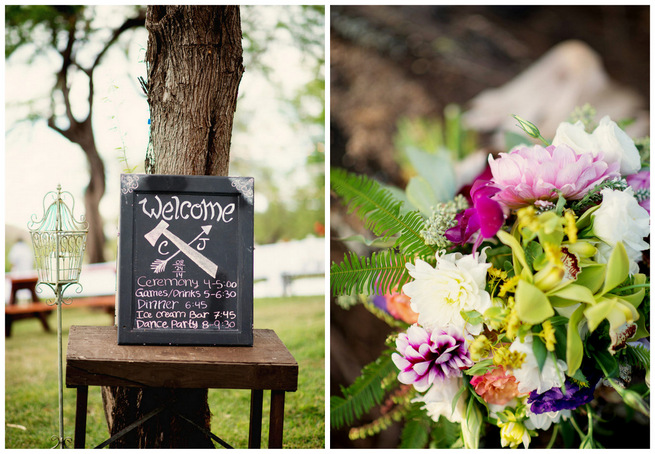 Chantelle and Joel were married in Maui, Hawaii, during the fall in a celebration filled with lots of love and touches of DIY rustic elegance. They exchanged vows on a friend's property which featured a horse corral and beautiful Kiawe trees. Photographer,  Bella Eva, who you'll remember from this rustic coral and seafoam green beach wedding, was there to capture every special glace and handmade detail. The lovely Chantelle selected a neutral palette of sage green, taupe, and cream, with accents of her two favourite colours, purple and orange, to complement their rustic Maui wedding theme.
"I had heard from other brides about how many things had gone wrong on their wedding day," shares  Chantelle. "Knowing that, I prepared myself to have a carefree attitude and just enjoy the day no matter what happened.  As I relaxed and took in everything going in around me I noticed how all the things I had stressed about were coming together perfectly. There was nothing to worry about and we were so happy! We have the most amazing family and friends and their support and love is what made our day so fun and memorable."
Sage Green, Taupe & Purple Rustic Maui Wedding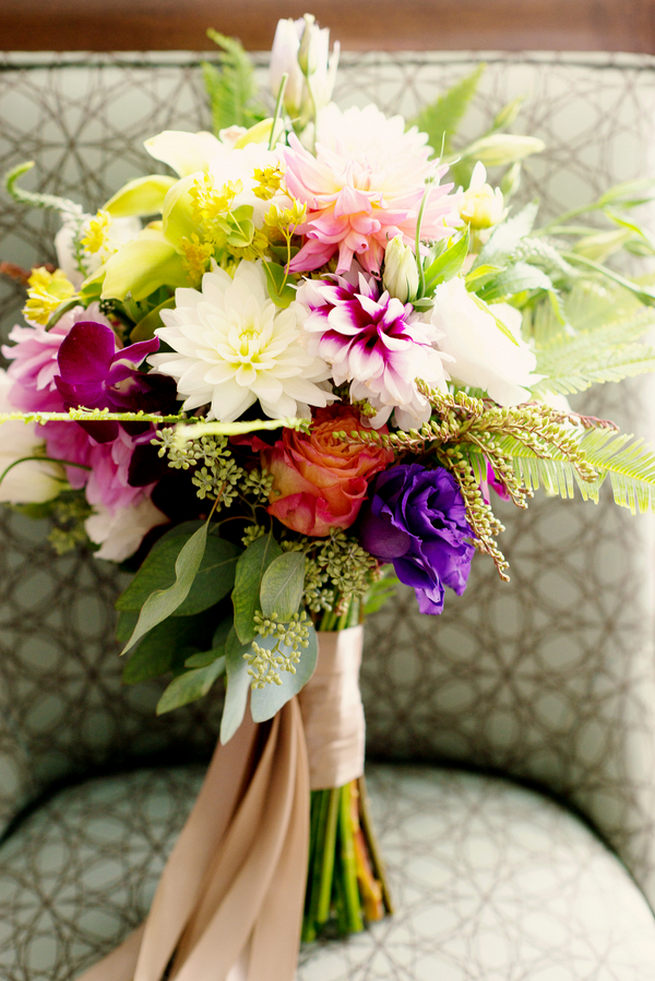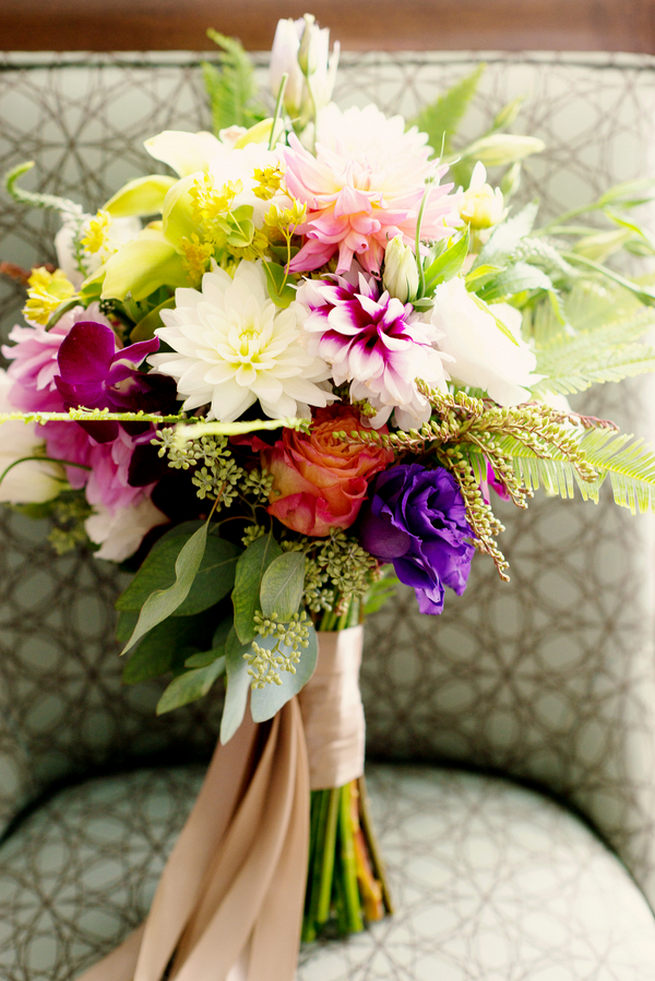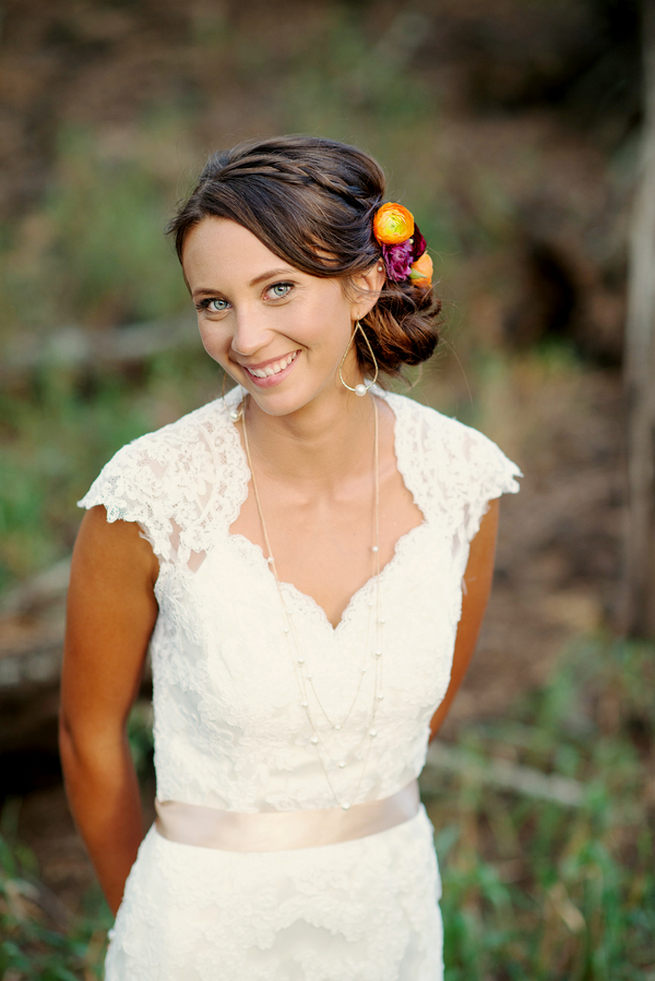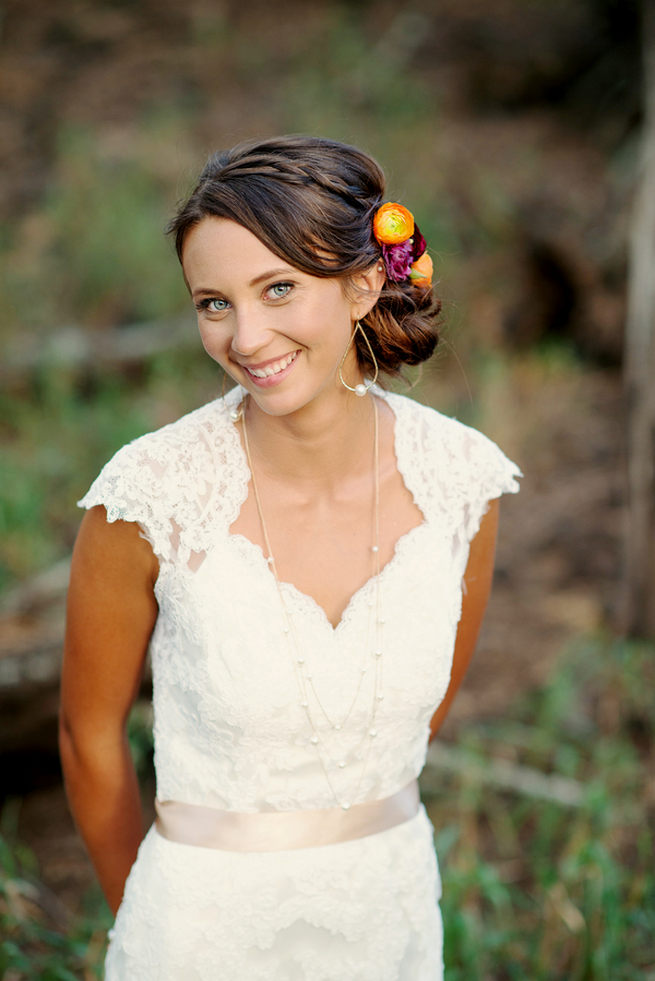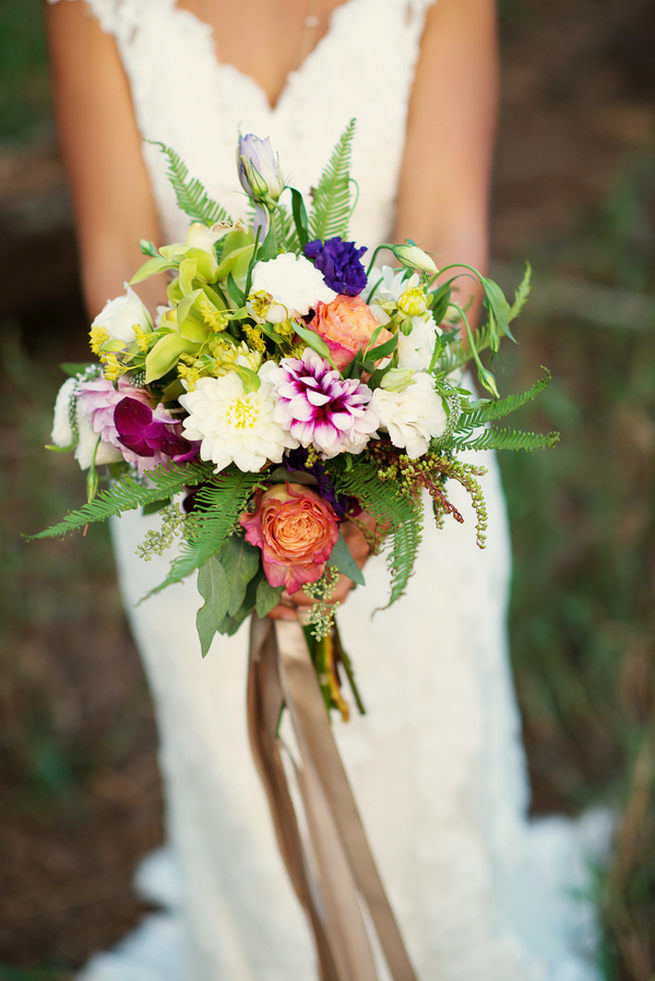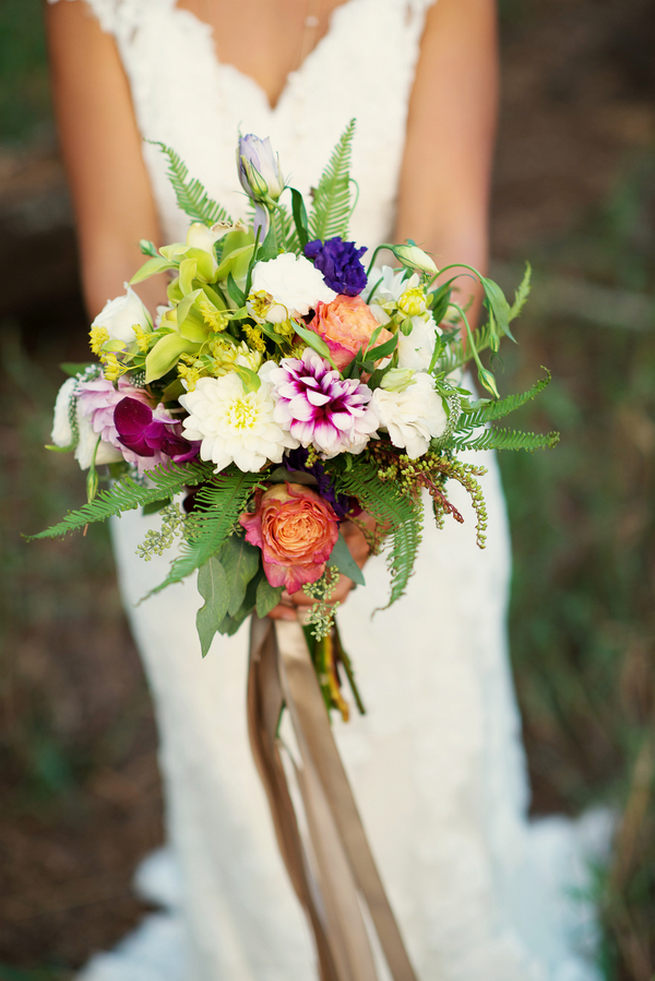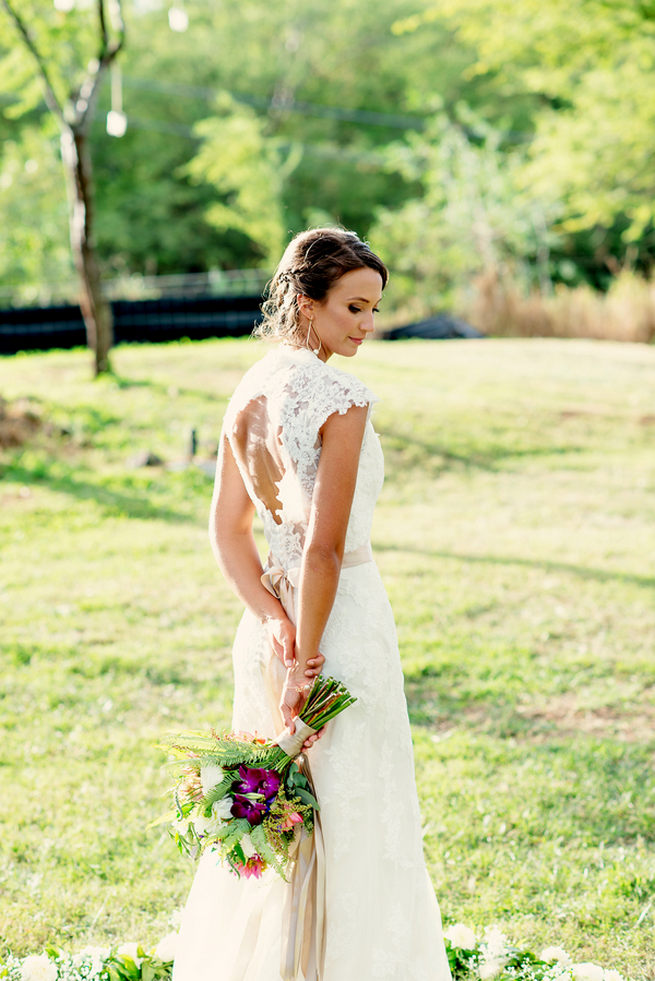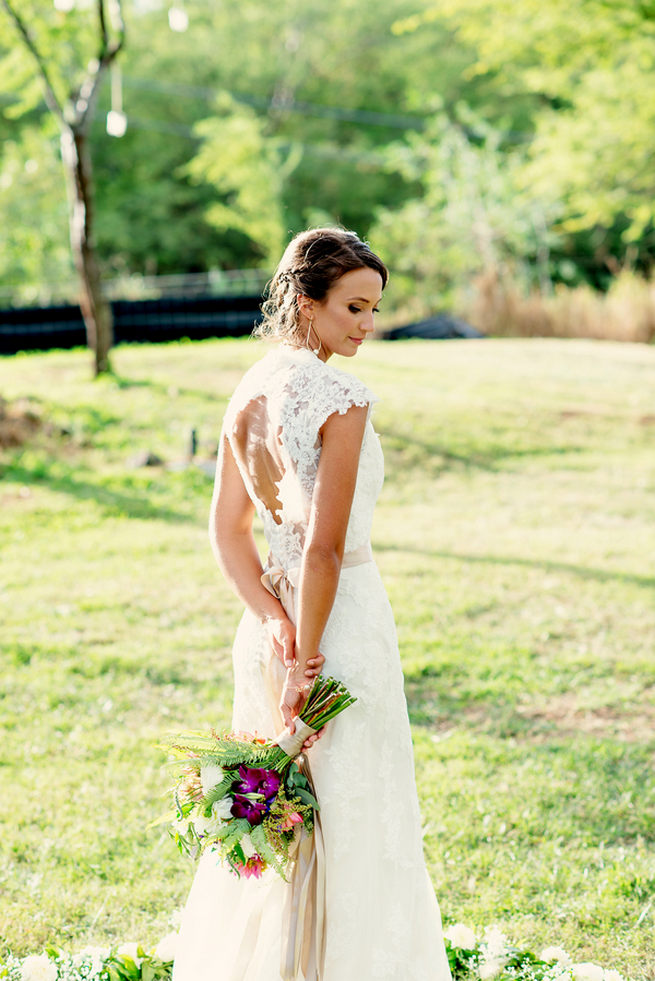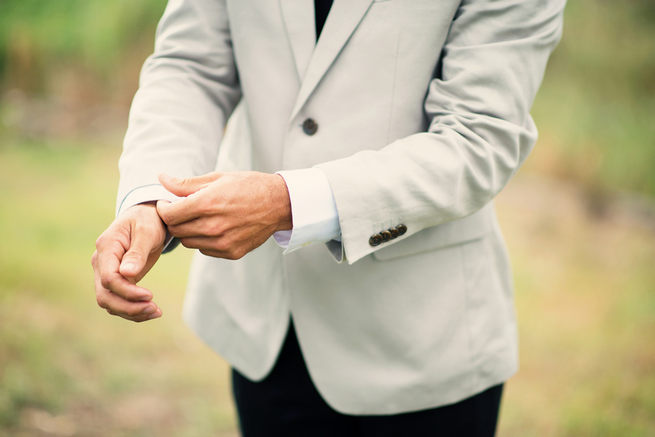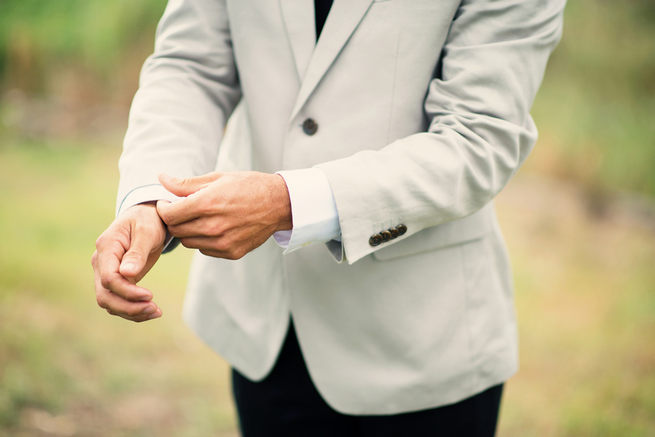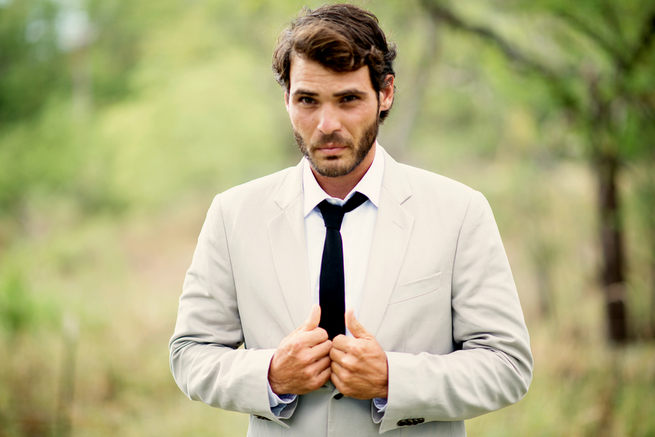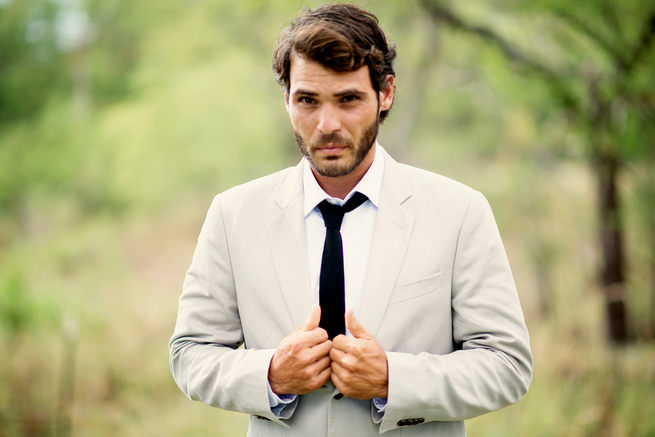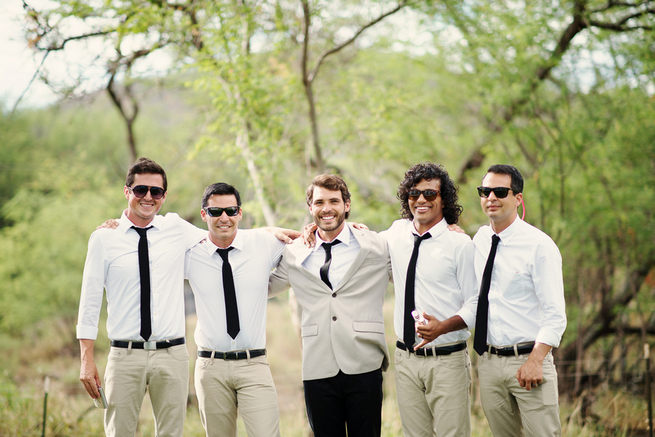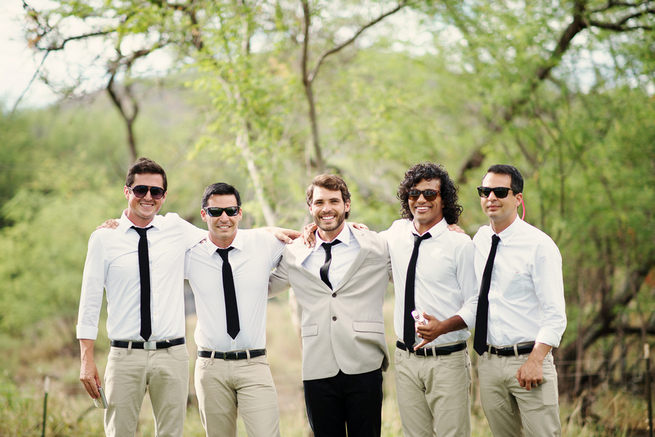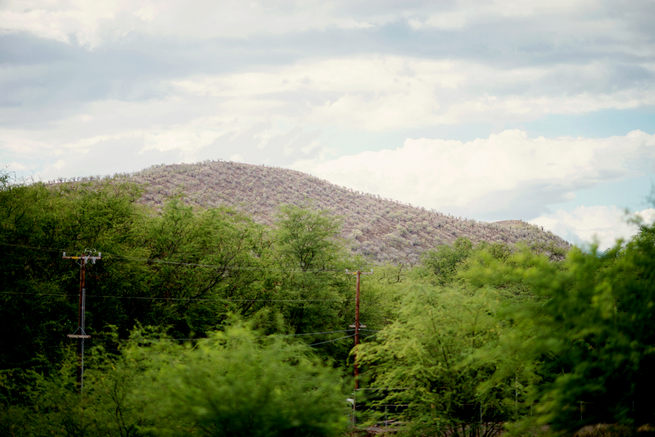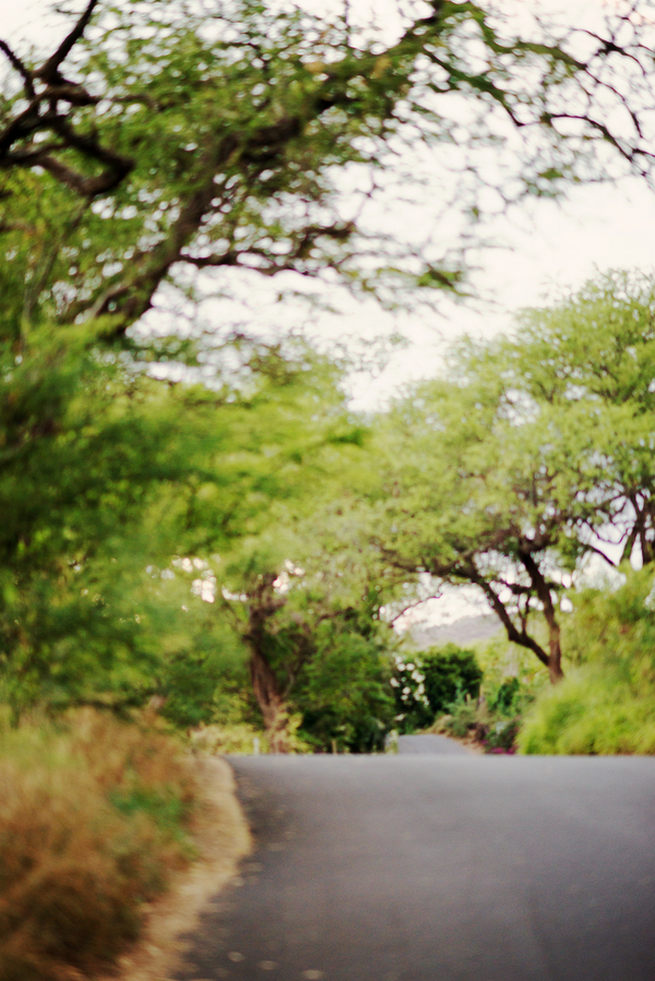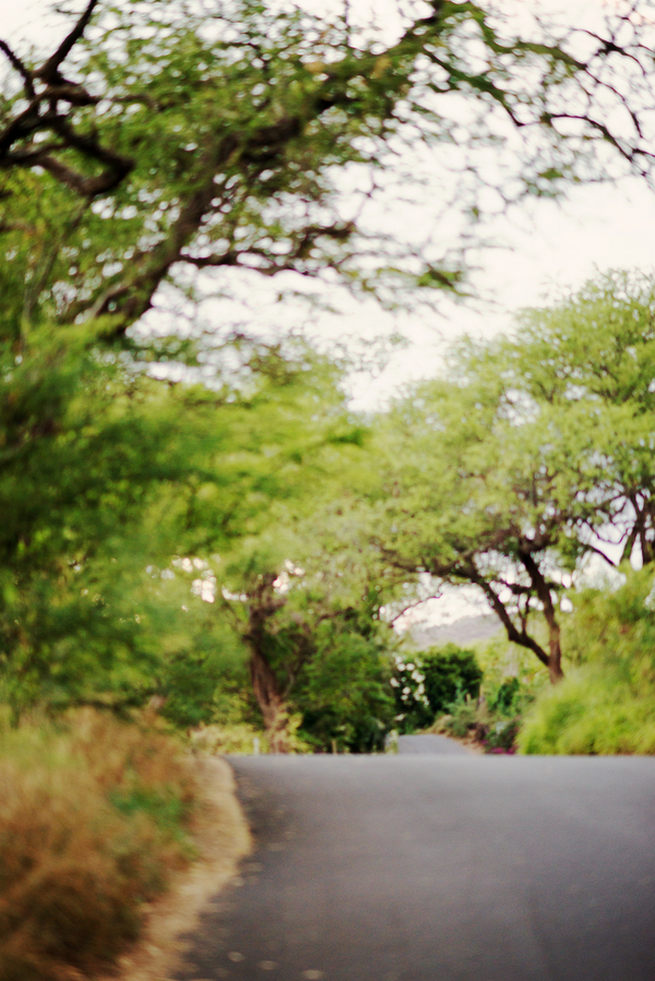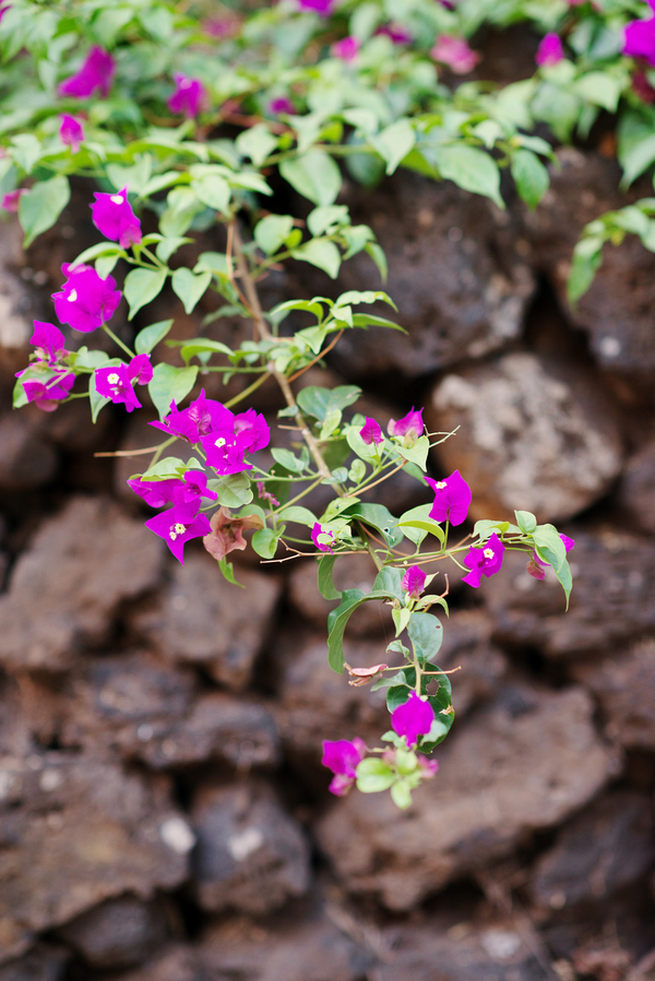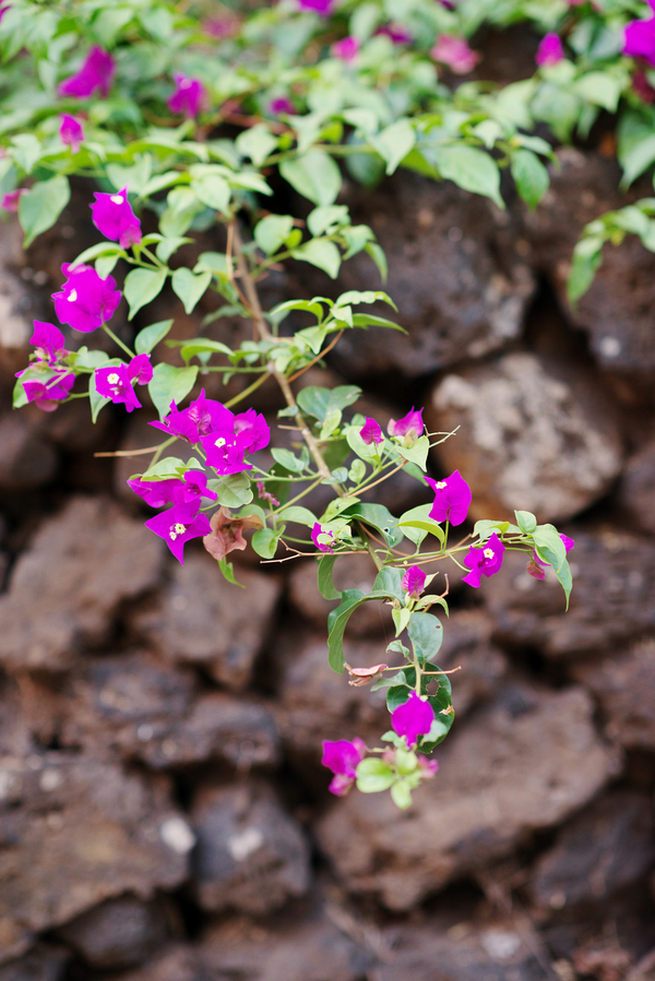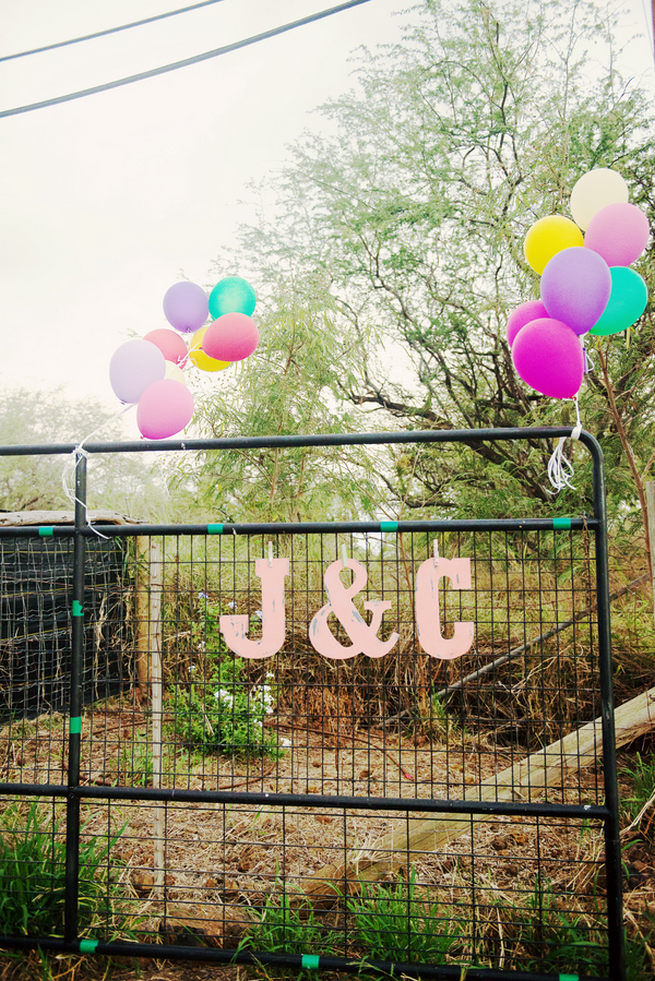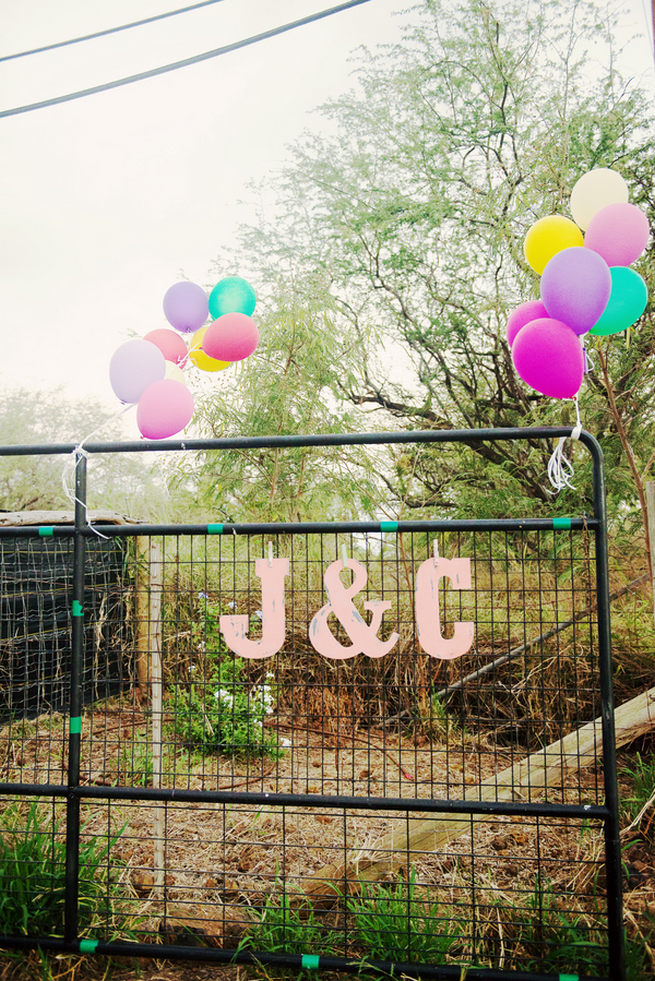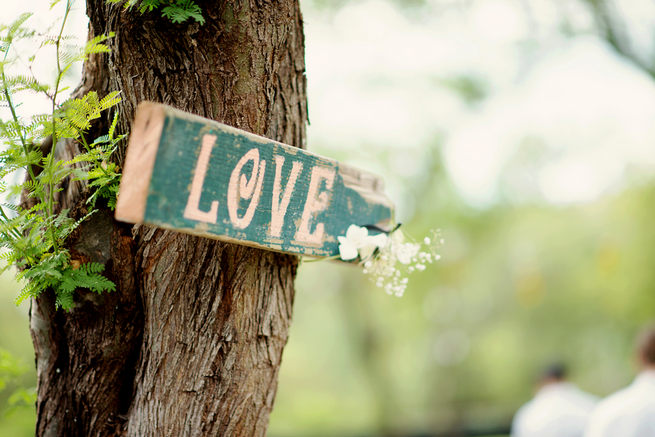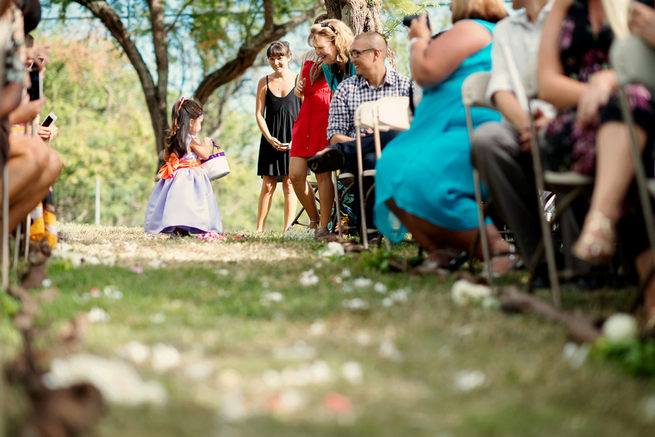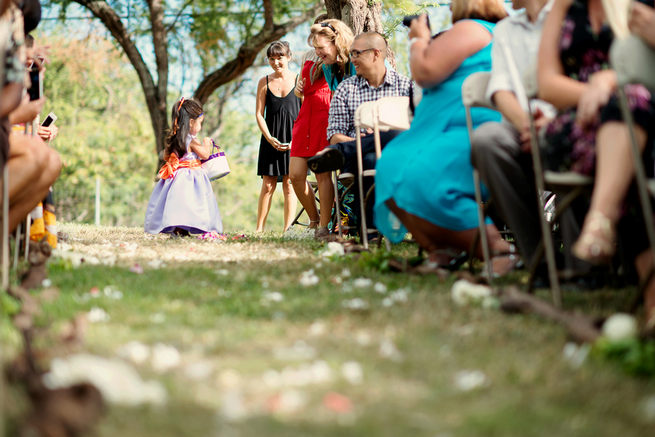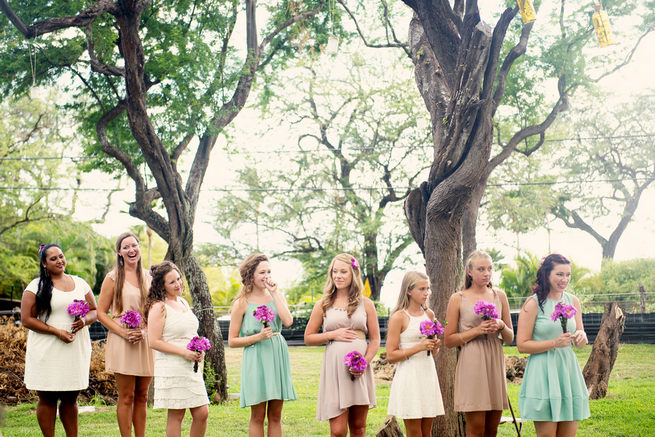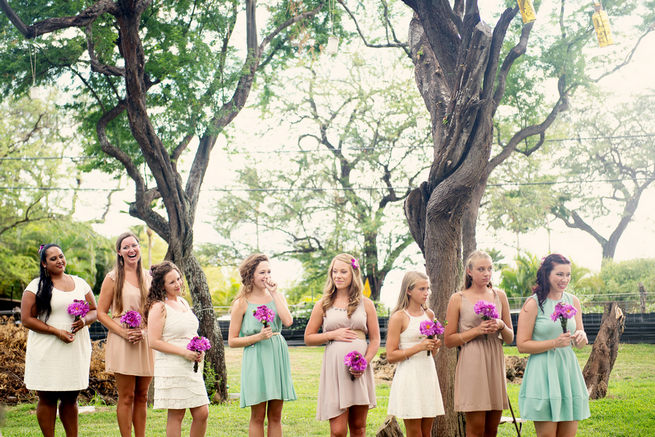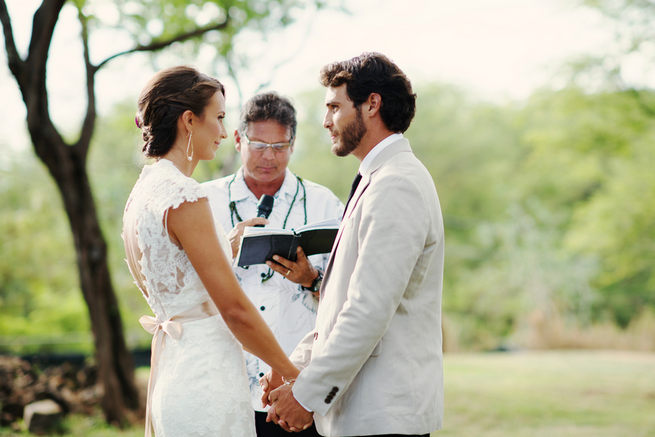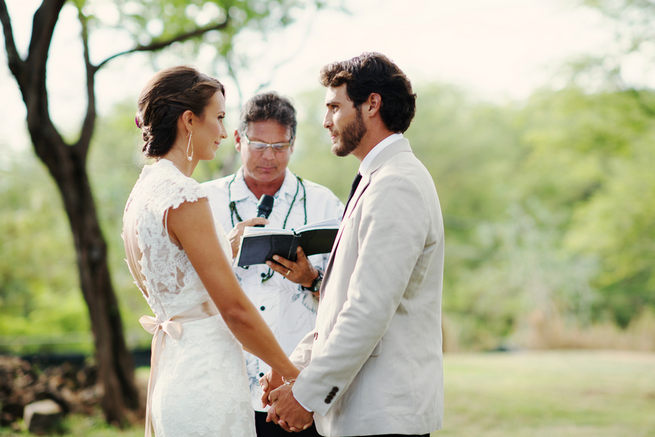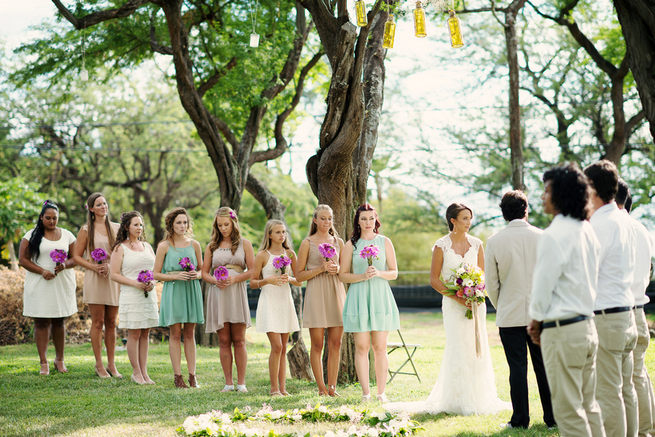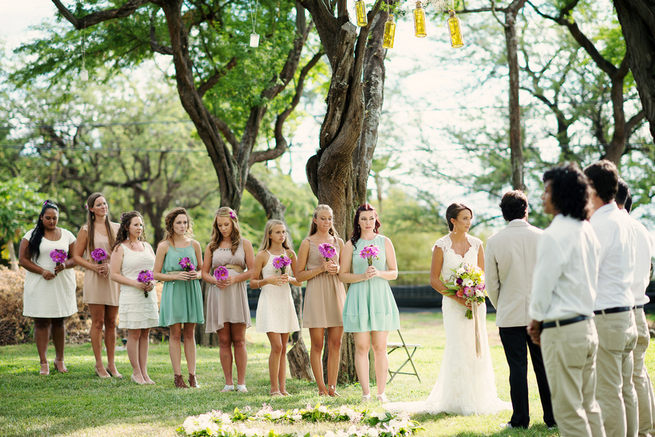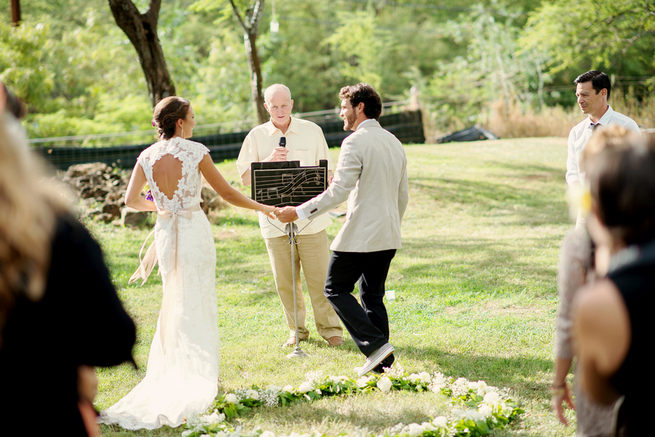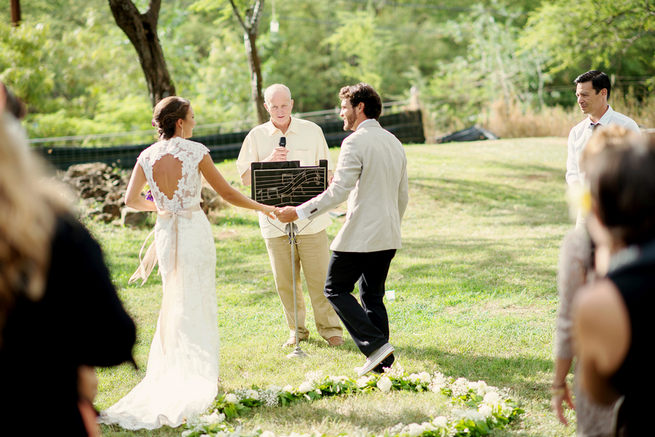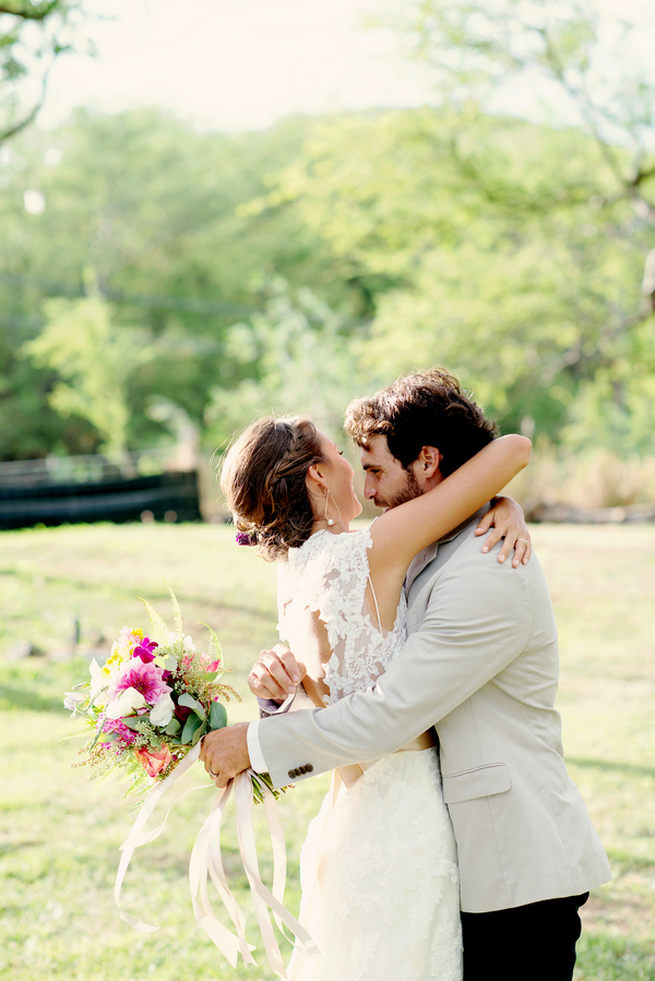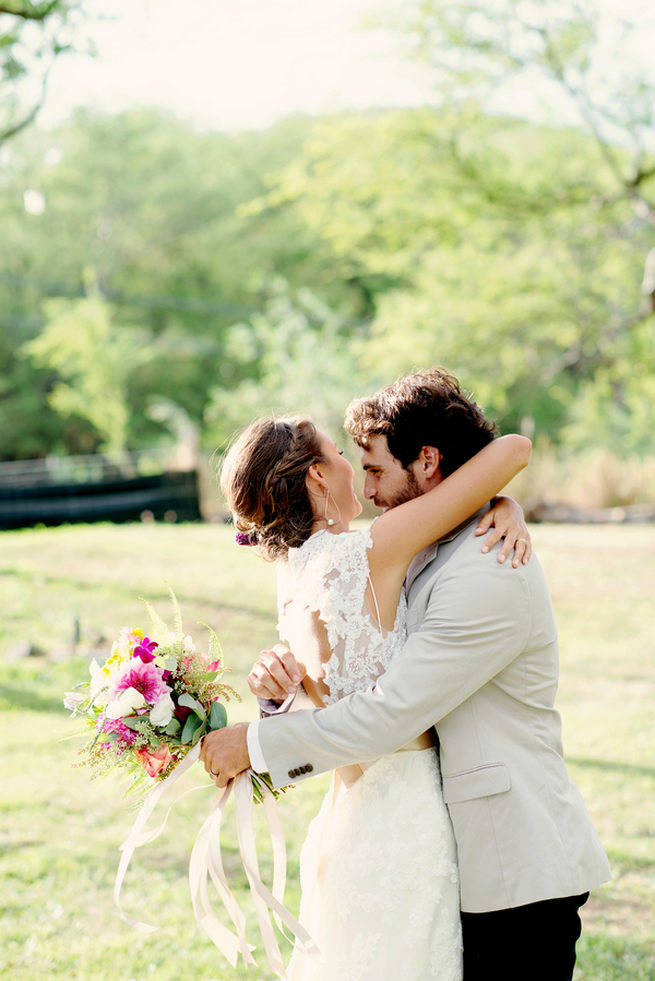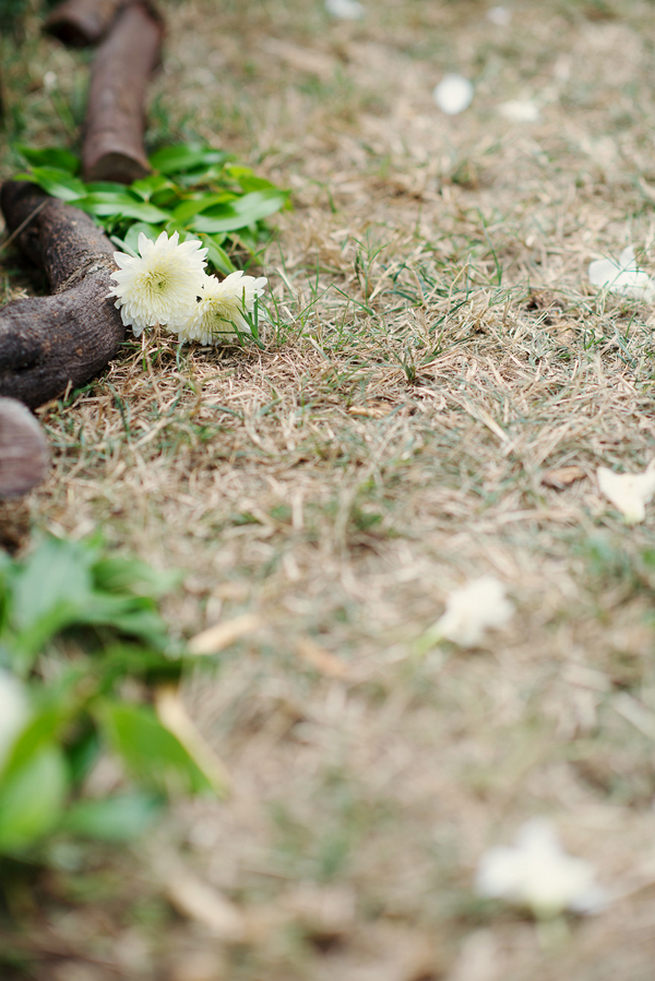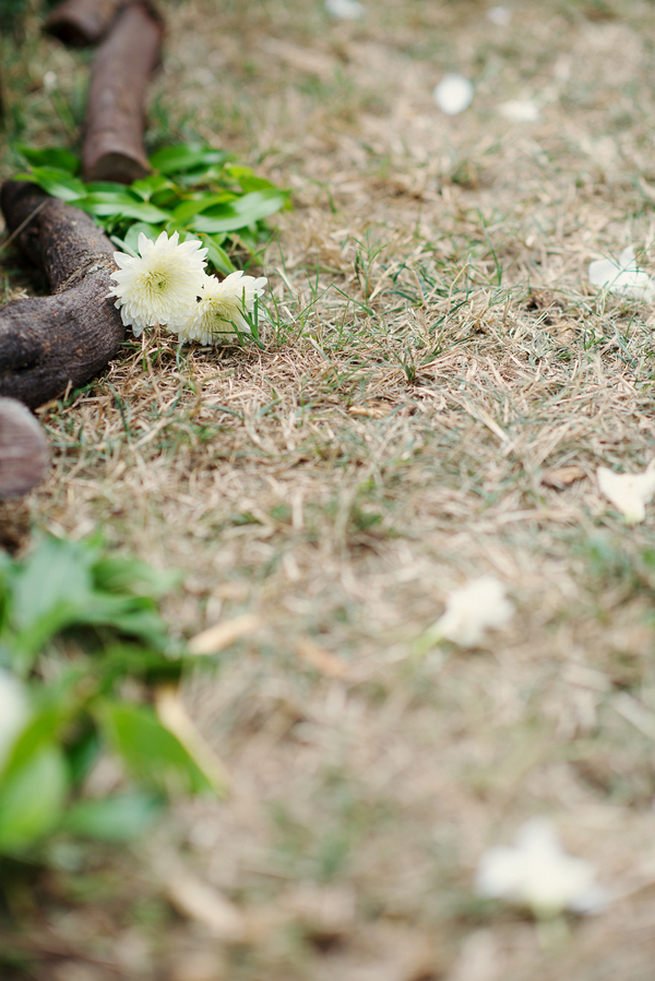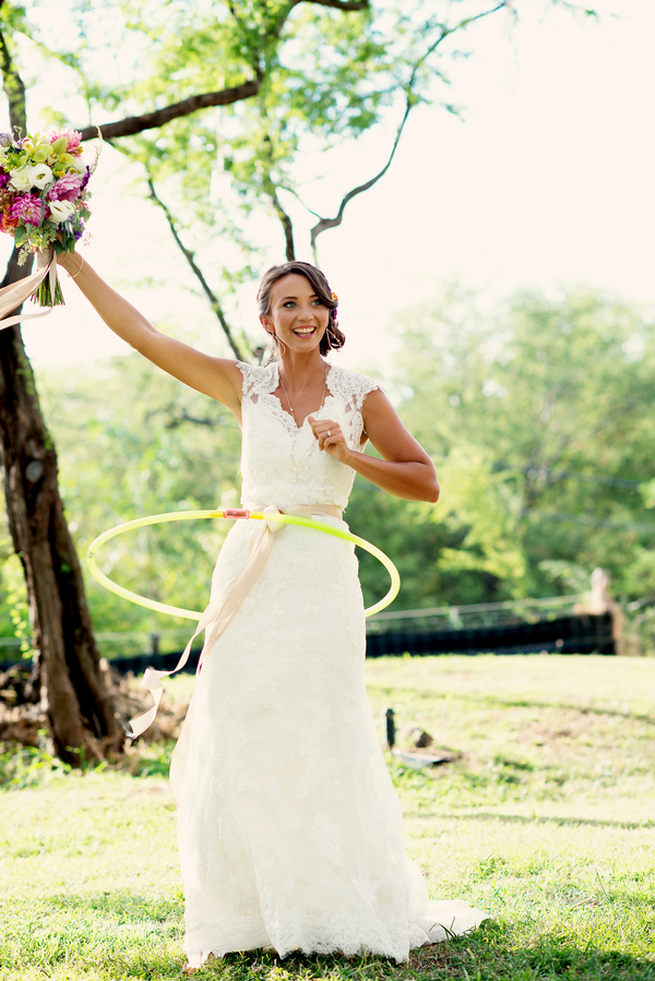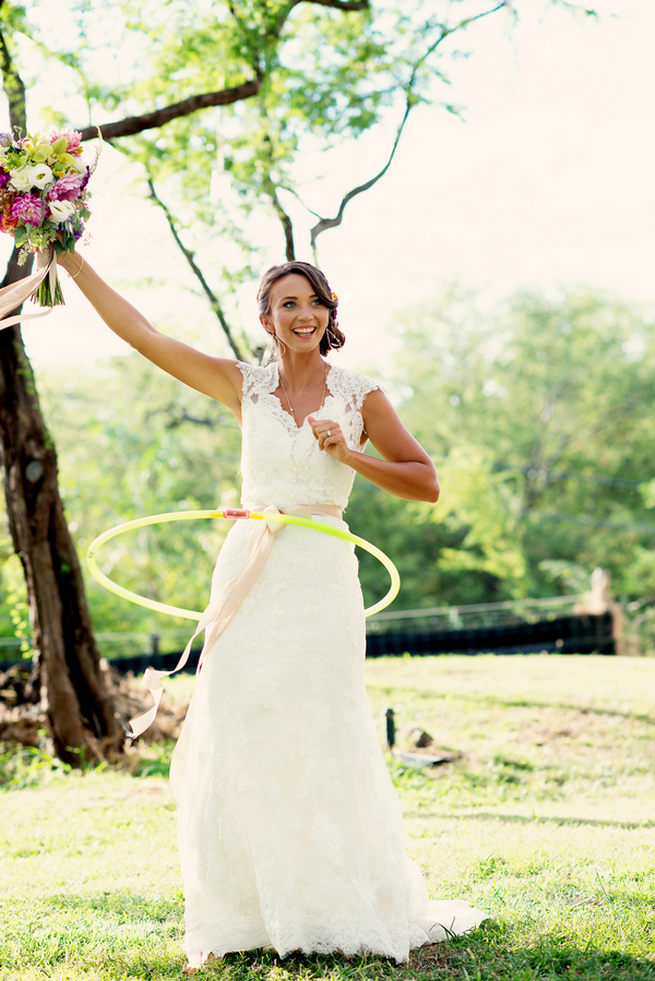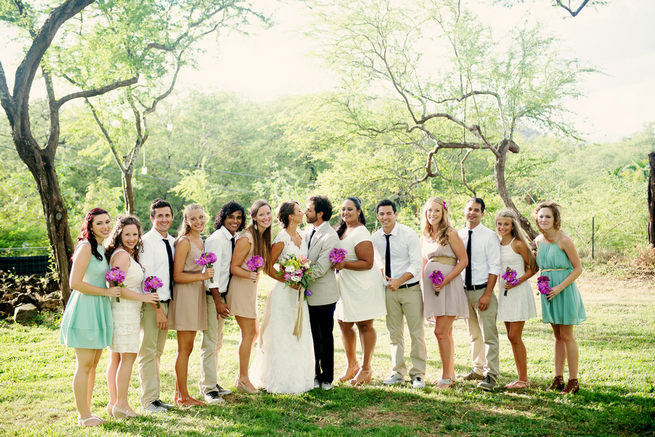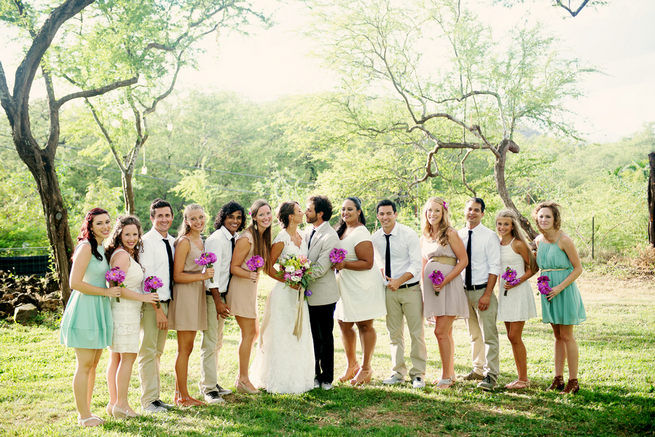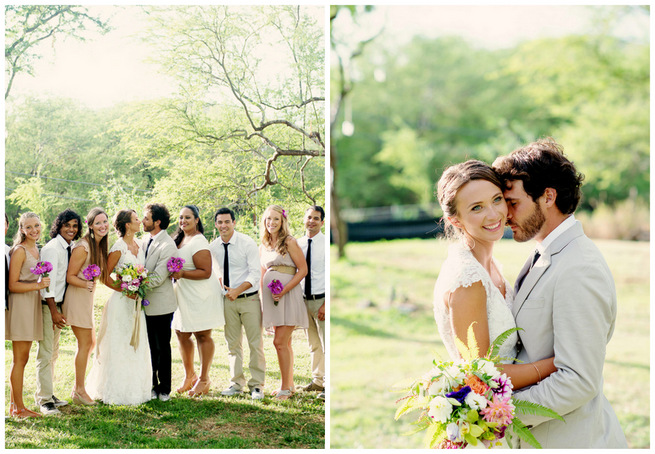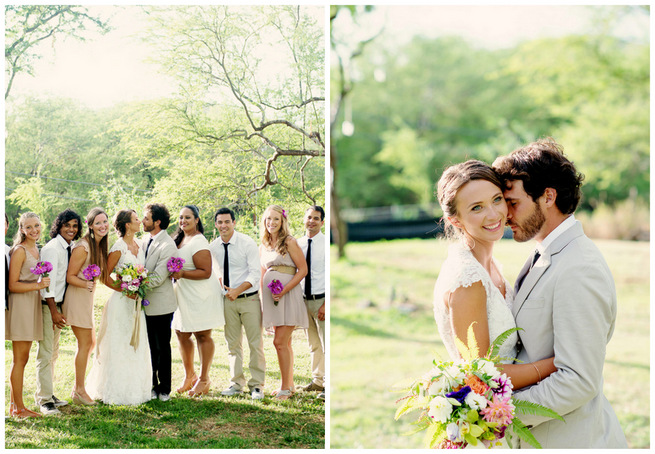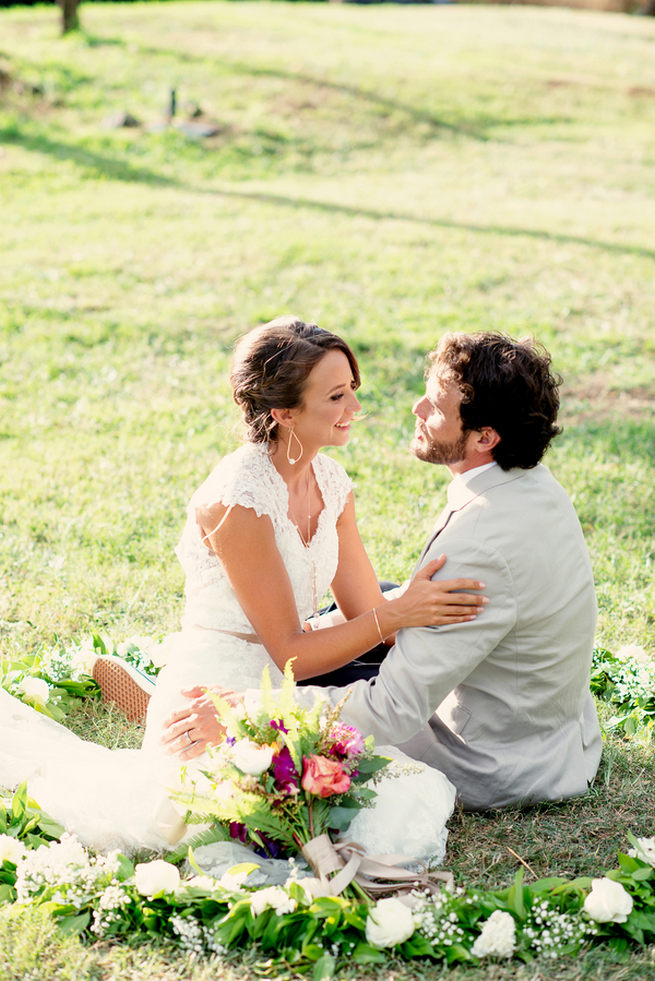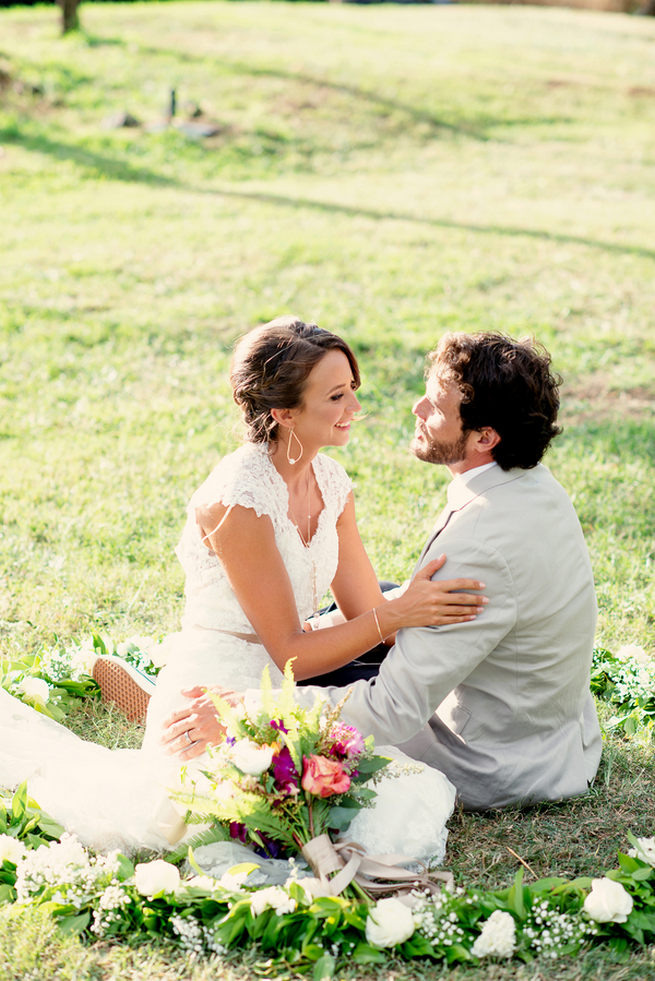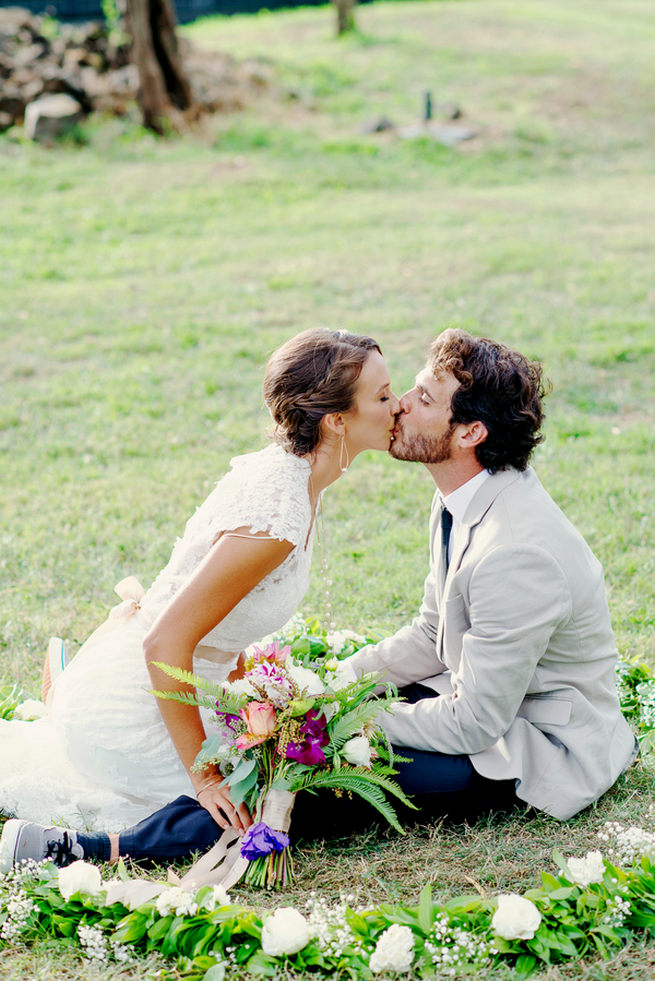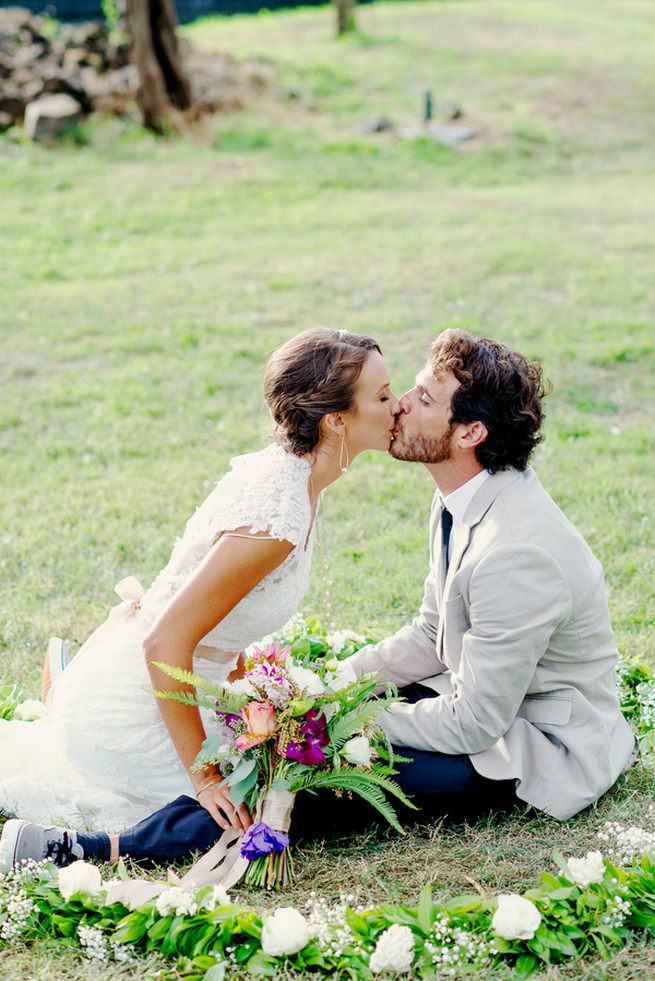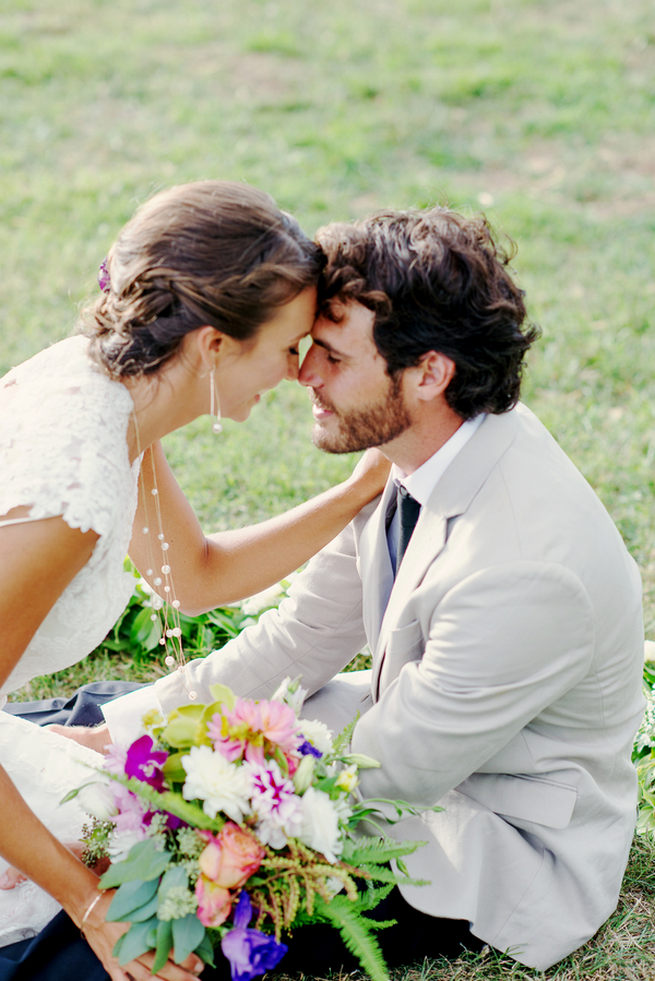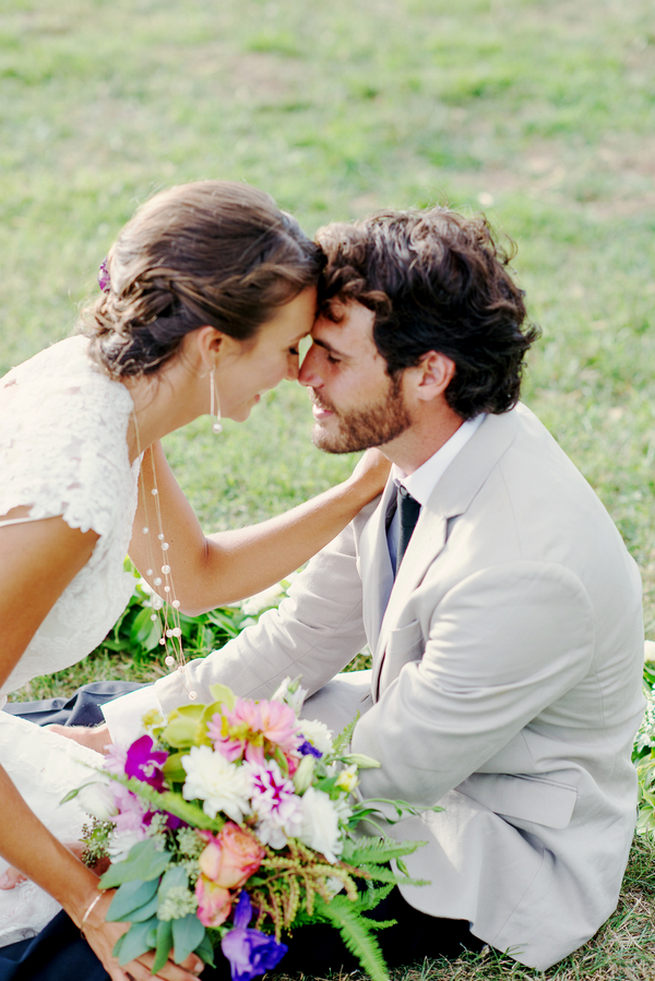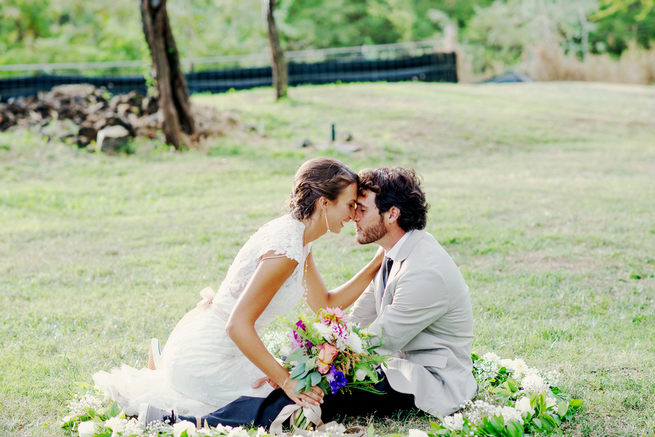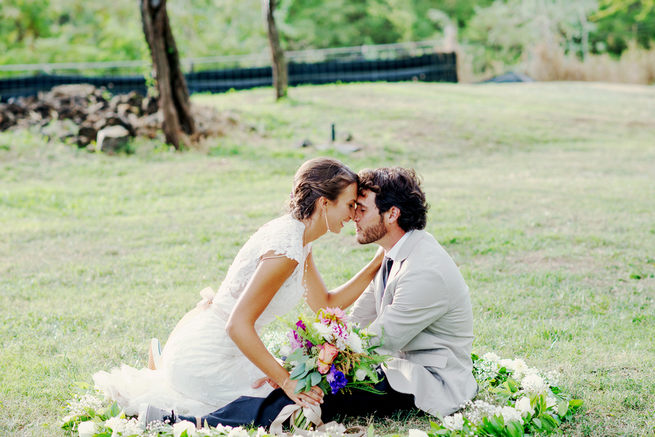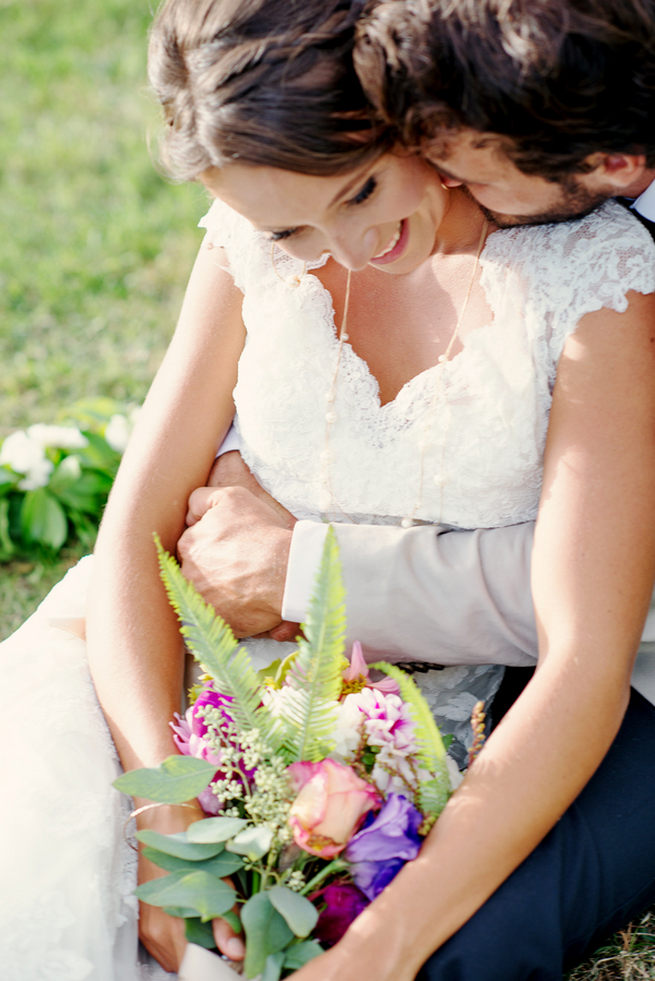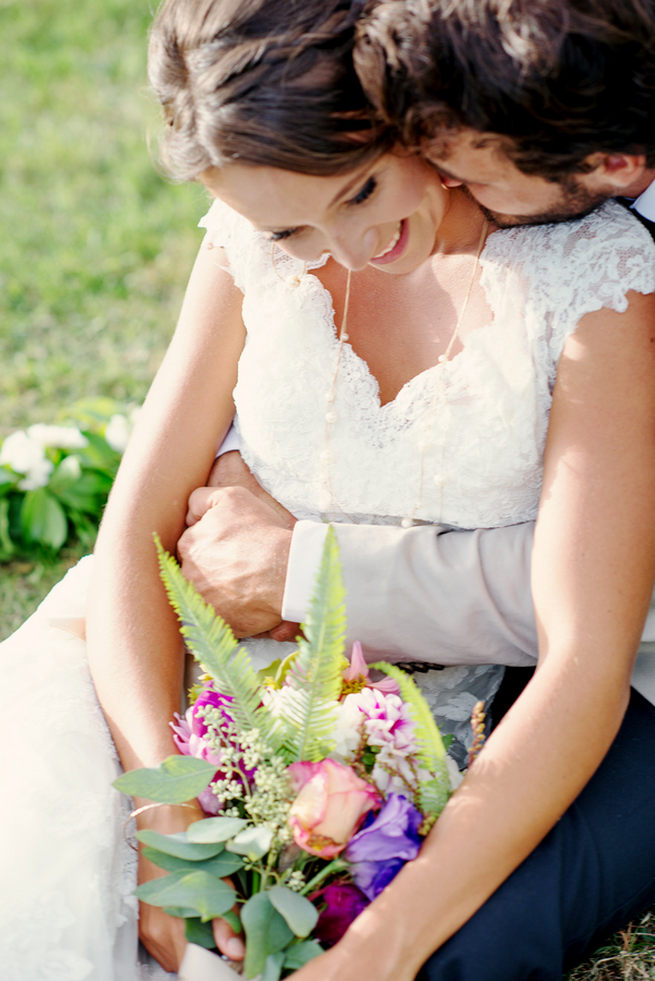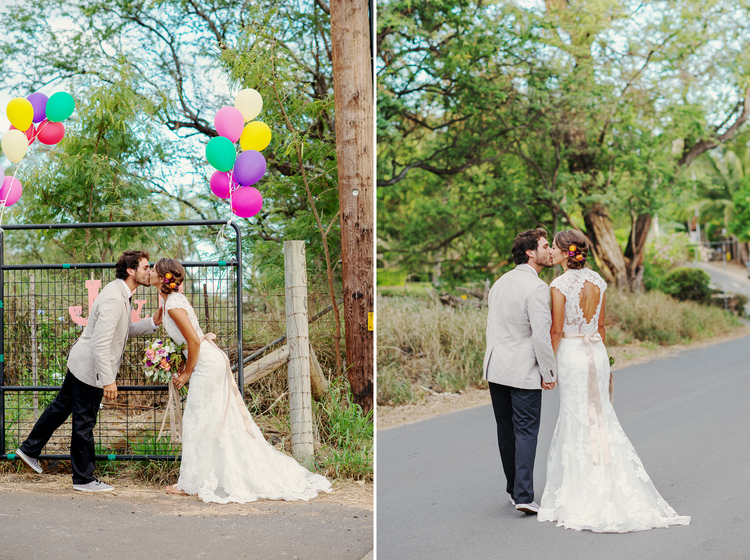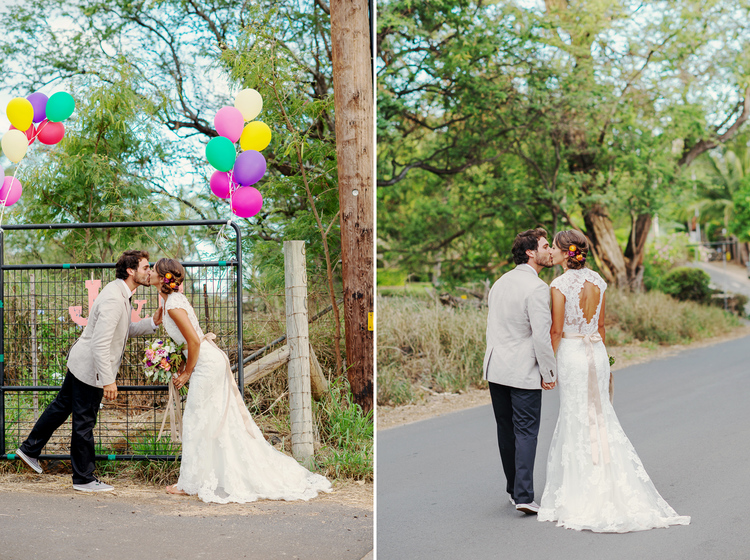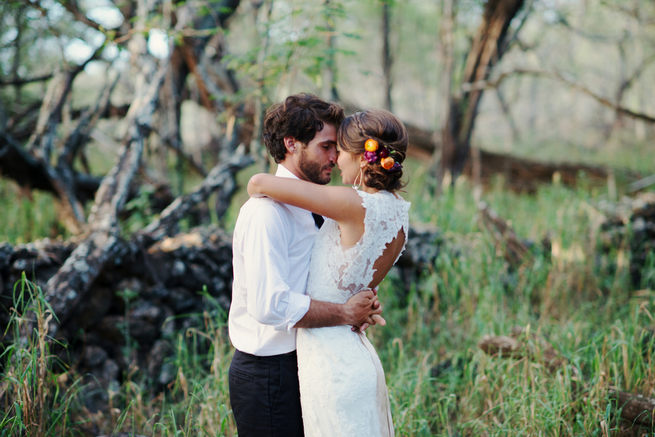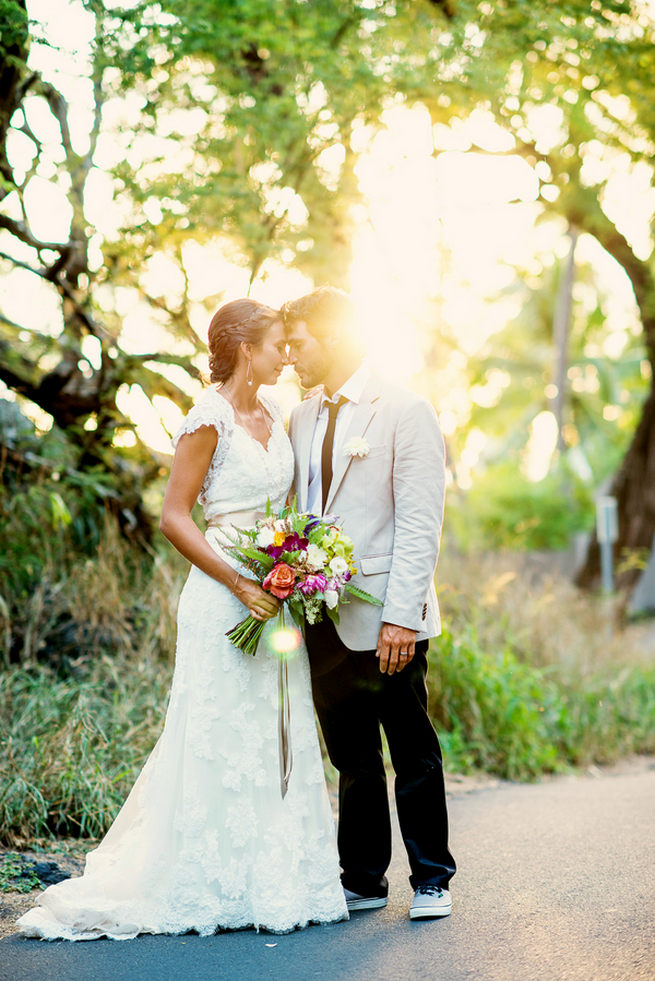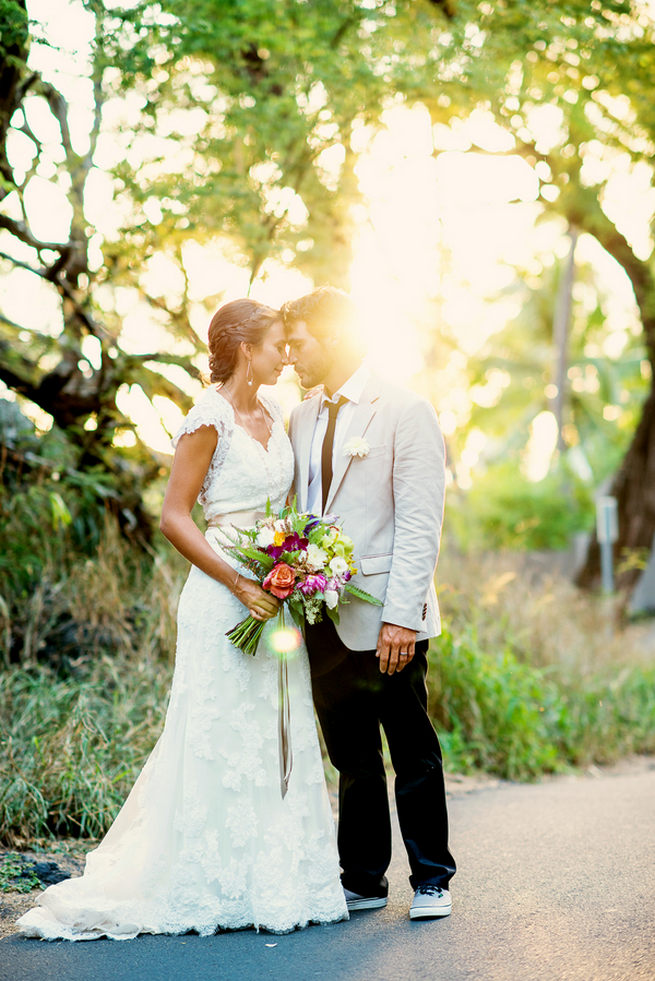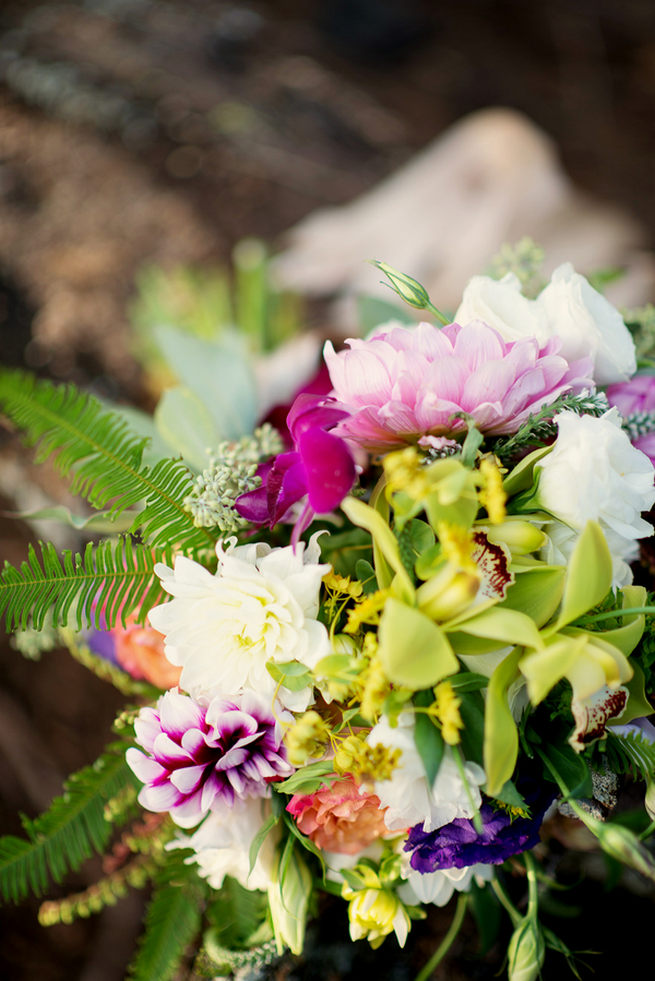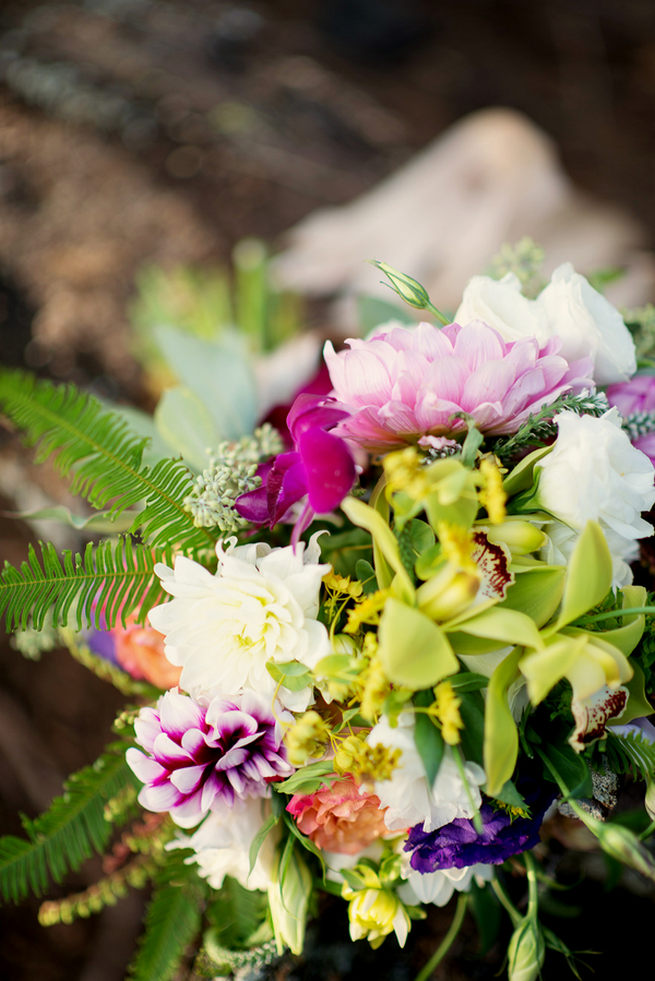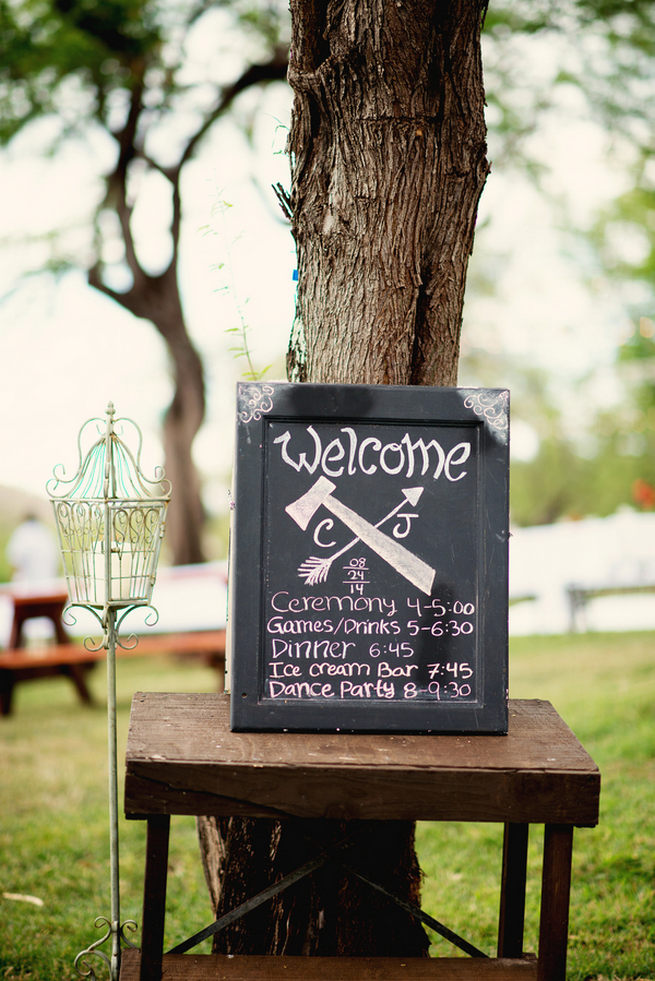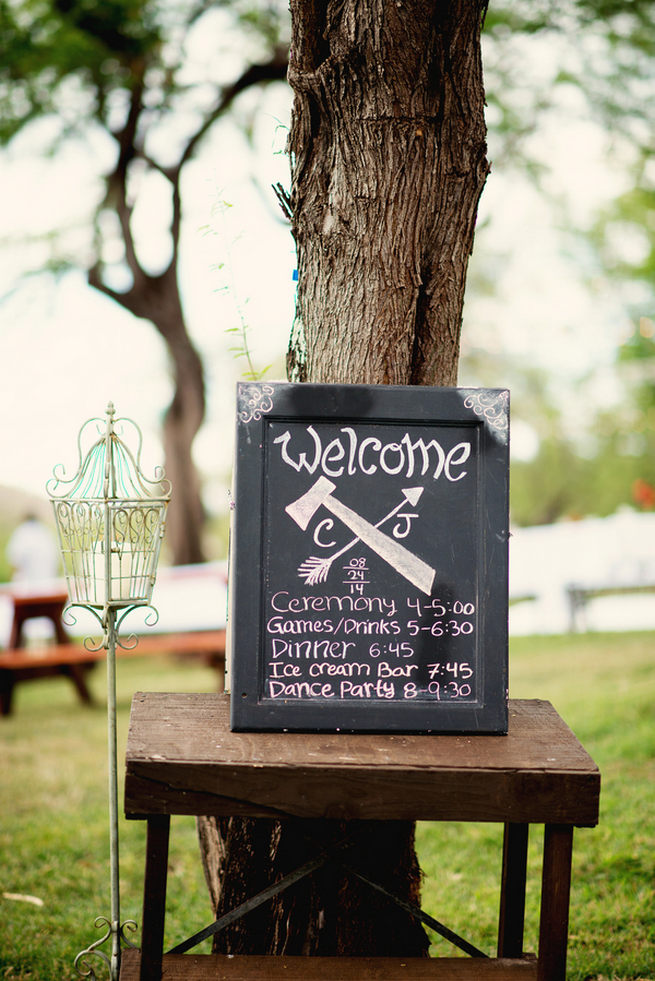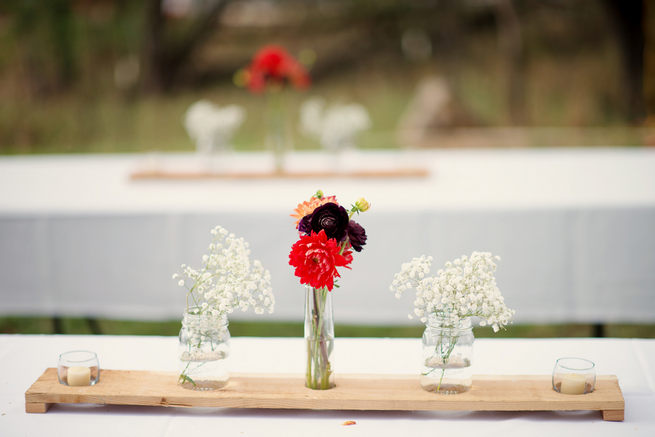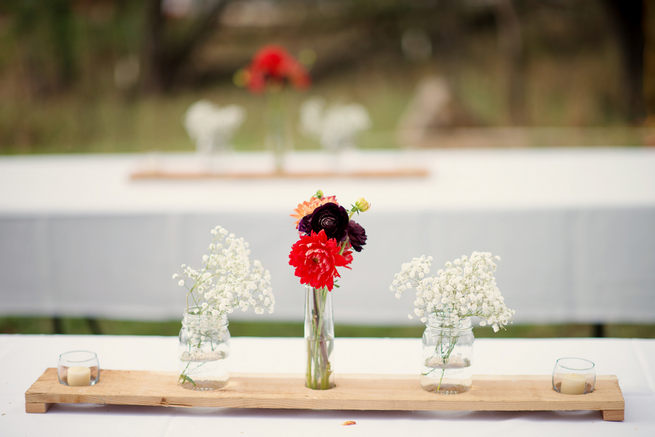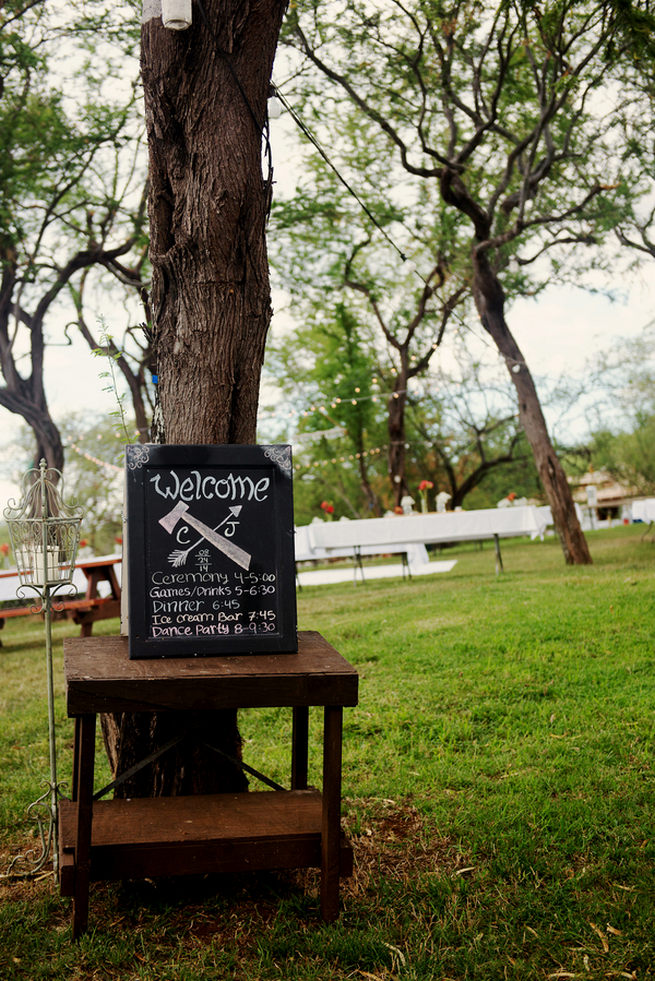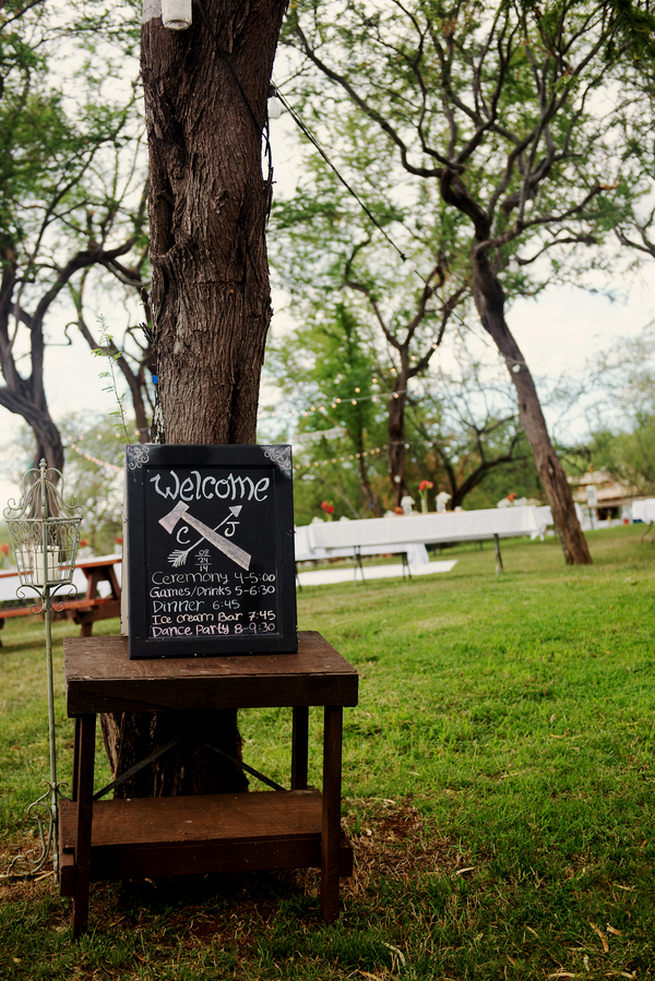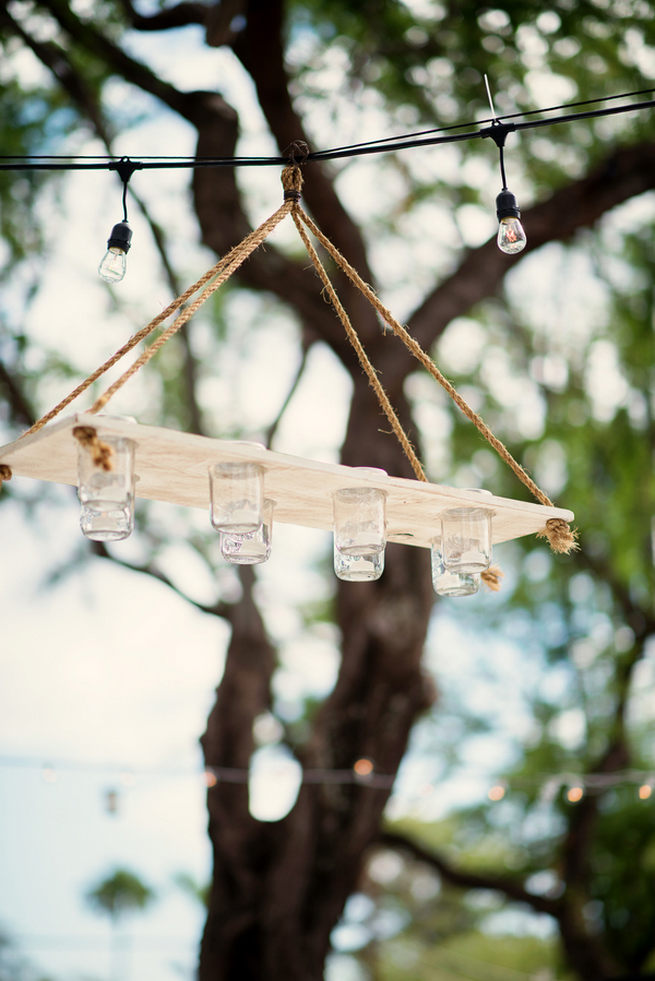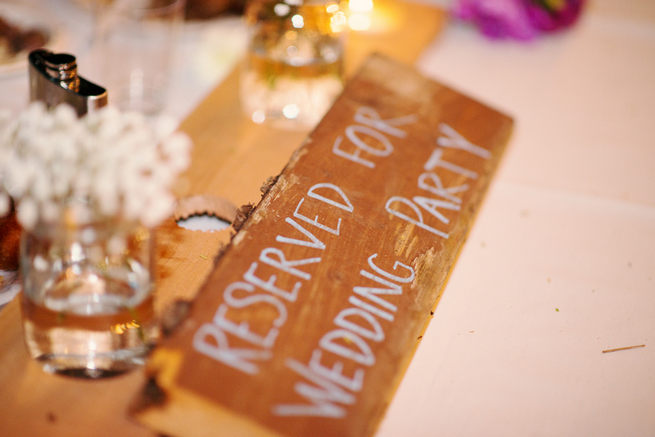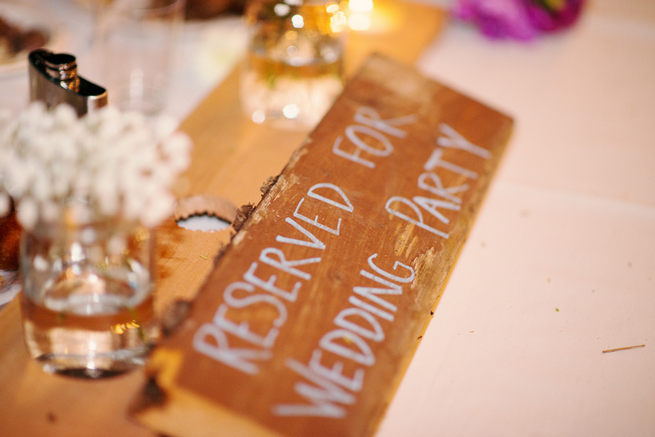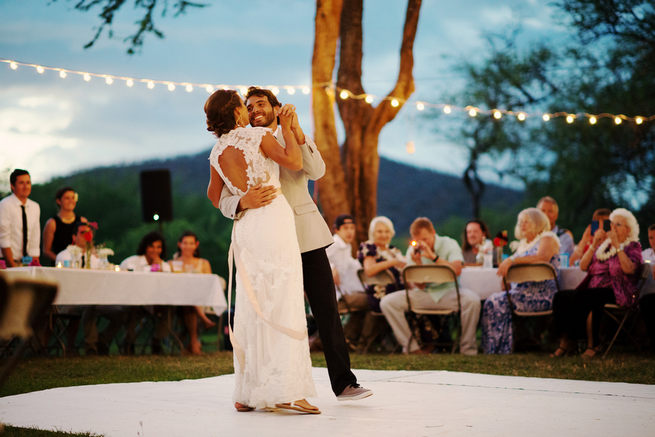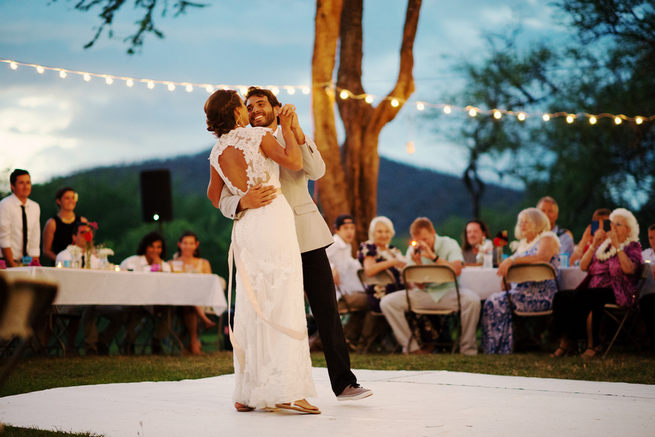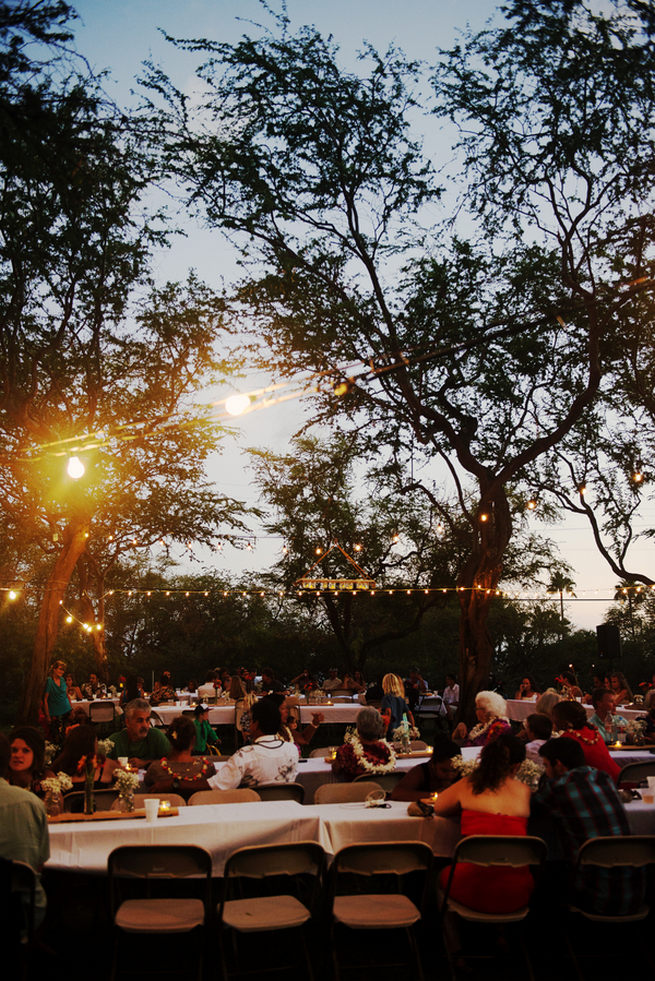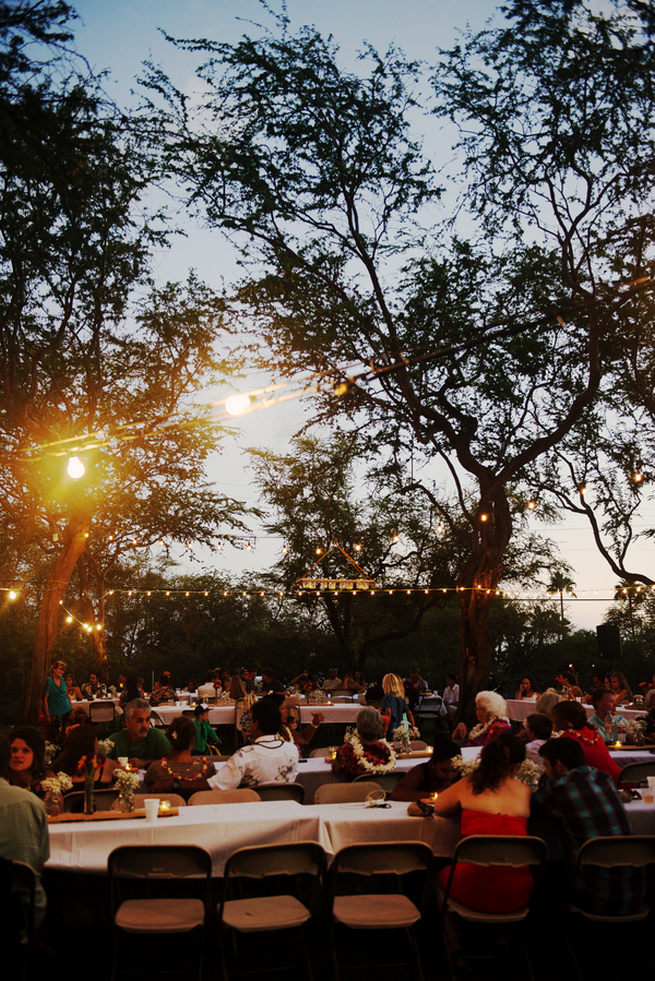 Sage Green, Taupe & Purple Rustic Maui Wedding
Love Story: We met two years before we got married. I had just moved back to Maui about a year before and Joel was living in California but visiting his family in Maui for a month. We were instantly drawn to each other and by the end of his visit, we had both separately thought that there was something different about each other that we had never encountered before. A month after he went back to California he bought his tickets to move to Maui. He asked me to be his girlfriend on Christmas Day and a little over a year later he proposed.
Proposal: It was a Saturday afternoon and we had gotten all dressed up to go do a photo shoot with a friend of ours. I thought we were just going to do a couple's shoot to help build my friend's photography portfolio. But Joel had other plans. We went to Poli Poli which is a beautiful forested area and actually one of the first places that Joel and I hung out together. It had kind of been drizzling on and off all day and about 30 minutes into the shoot we walked out into a clearing and right then the sun popped through the clouds. Our friend gave us some instructions and then said he was going to get some shots from farther back. As he walked away from us, Joel began to talk to me and tell me how much I meant to him and all the things he loved about me. I wasn't fully paying attention to him though because I was focused more on making sure we were following our friends instructions. But then I started to notice that he was getting really nervous and fumbling over his words. I asked him if he was ok and then he just dropped down onto his knee, pulled a ring out of his pocket, and asked me to marry him. I was in so much shock that I asked him if he was serious several times before I actually said yes. It was definitely the greatest moment of my life up until that point. I couldn't stop smiling and laughing. Afterwards we were going to stop by his parents house to tell them about it. When we got there all our immediate family and closest friends were waiting to surprise me. It was perfect!
Planning Time: About six months
Wedding Gown: I wore the Lara dress by Sottero and Midgley. It was a delicate lace sheath with satin slip dress worn underneath. The sweetheart neckline, cap sleeves, and open back were exactly what i wanted in a dress. I also liked that it was fitted and didn't have a long train because mobility and comfort were important to me. I found it online and ordered it right away without even trying it on. Thankfully it fit almost perfectly and only had to be taken in slightly and hemmed. On my wedding day it draped my body perfectly. I felt like the most beautiful girl in the whole world.
Hair and Make Up: Most days I don't even wear makeup so I knew I just wanted a natural and classy look for the wedding day.  I wanted a romantic bohemian look for my hair but I knew I didn't want to wear my hair down because I had an open back dress and didn't want to cover it. I went with an updo because it would be a lot cooler in the humid and hot weather. My hair stylist was amazing and did such a great job. She created a loose side chignon and incorporated braids and flowers into it.
Wedding Bouquets: We created the bridesmaid bouquets ourselves and used purple dahlias and mums. We choose to use those flowers in hopes they would withstand longer in the heat. I had my bouquet designed by my favorite florist. I've never been a fan of perfect symmetrical bouquets so I wanted something more on the wild and boho side. The florist used a variety of flowers and greens and incorporated the perfect amount of purple and orange.
Bridal Party Styling: The groomsmen all wore khaki Levis with a rolled-up long sleeve, white dress shirts, black skinny ties and light grey vans with black laces. They each had a personalized flask with our wedding logo engraved on it which they kept in their back pocket. We had made boutonnieres from orange dahlias for them but they forgot to wear them. However, they made up for it by hilariously taking out their flasks and drinking to us at random points in the ceremony. The bridesmaids each wore a different dress. They were all a short sun dress style but of varying materials and neutral colors that fit into our color scheme. They all wore purple orchids in their hair and had purple bouquets.
Groom's Attire: He wore black Dockers slacks, white dress shirt, and a light grey slim-fit blazer from Banana Republic. Also a black skinny tie and light grey vans with black laces.
Wedding Ceremony: One way that we personalized our wedding was by having both my husband's father and my spiritual father/mentor perform the ceremony. It made it so much more meaningful and special.  During the reception we had a few people in our bridal party and family give speeches. A couple of them choose to play and sing a song for us instead. One of my favorite parts of the reception was when my husband spontaneously decided to play me a song on his guitar.
Seating Arrangements:  We decided to not have a seating chart and allowed our guests to sit wherever they chose. The reception tables were arranged around the bridal party table in a way that made it feel close and intimate. In lieu of a guest book we decided to have a sign in board. My husband made a 2'x2′ wood board and my friend painted our wedding logo and date in the center of it. We provided our guests with sharpies to sign it and we now have it hanging in our house.
Wedding Reception Details: We had the reception outdoors on the same property as the ceremony. The tables were closely arranged under the trees and around the dance floor that my husband made. We hung strands of bulb lights from the trees to light up the tables and dance floor and hung mason jars with candles in them from the trees through out the rest of the property. Once the sun set the hanging mason jar lights looked lighting floating lights and created a magical and romantic feel. Our tables were covered with simple white table cloths. My husband made wood table runners and drilled out holes in them to hold the vases and candles. We used babies breath, purple ranunculus, and orange dahlias.
Ice Cream Bar: For dessert we decided to opt out of having a cake since neither of us care for it. Instead we decided to have an ice cream bar. Our guests had lots of fun being able to create their own ice cream sundaes
Wedding Playlist: For the ceremony processional song I wanted something fun and light hearted. So we choose "You are the Best Thing" by Ray Lamontagne. The song that I walked down the aisle to was actually a surprise to my husband. He loves the instrumental song "So Long Lonesome" by Explosions in the Sky and suggested that I walk down the aisle to it. It was a very untraditional choice so I said no at first because I wanted to find another song. But after listening to it a few times and thinking about how much it would mean to him I decided to use it but to keep it a surprise. I picked out a "fake" song that we rehearsed to and then switched it out for "So Long Lonesome" on the day of the wedding. The look on his face when he heard the music start to play was absolutely priceless.
Advice for Brides:
It's really easy to get consumed in all the details of planning your wedding. There's a lot of work that goes into it. Especially if you are not hiring a wedding coordinator. But it's really important that you maintain the other aspects of your life. Keep working towards your goals, maintain your relationships, have fun, make sure you talk to your friends about things besides wedding planning, have a no wedding talk rule for dates with your fiancé, and set aside specific days or an amount of time during the day that you will work on the wedding to-do list.
Quiz all the people you know who got married in your area. Ask them what vendors they used, the quality of their service, and how much they cost. This will give you some good starting points and will cut down on hours of researching and contacting vendors.
To keep costs down, instead of having a florist provide all your arrangements, consider purchasing flowers from a wholesale shop and create some of your own arrangements if you have the time.
Just make as much as you can. My husband made our table runners from pallet wood which was free and also made our dance floor which saved us hundreds of dollars.
♥♥♥ Vendor Credits ♥♥♥
Photographer BellaEva Photography // Videographer Nomad Visual Productions // Brides Hair & Make Up Maui Makeup Artistry // Flowers Dellables Wedding Design and Florals // Wholesale flowers Atrium Design Works