GALIA LAHAV BACKLESS WEDDING GOWN LOVE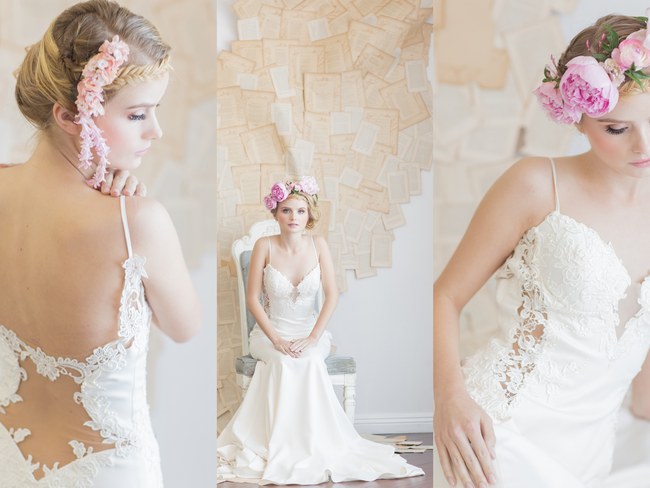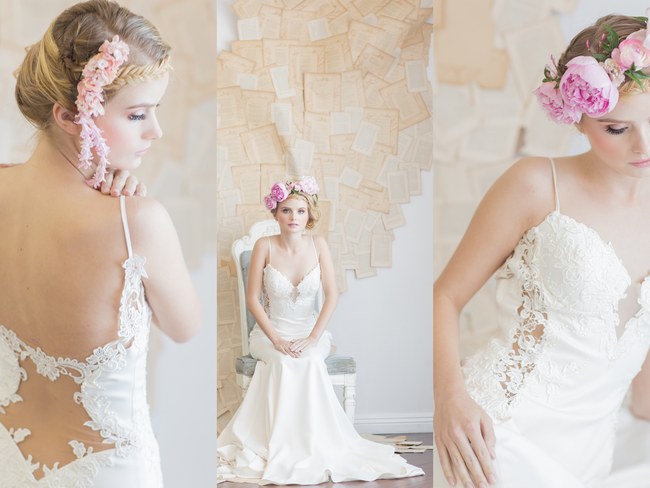 I am beyond excited to bring you today's exclusive bridal fashion editorial,  featuring one of our favourite backless wedding dresses from Galia Lahav Bridal Couture. Made from the finest Italian silk and sexy stretchy satin, the Saffron gown which has been released as part of The Empress Wedding Collection, and is available at the Kinsley James Bridal Boutique, is as dramatic as it is seductive.
♥  ♥  ♥
The back of the Saffron gown turns heads with diamond shaped details all around the bodice, complementing silk embroidered appliqués. In addition to the statement back, the breathtakingly backless Saffron wedding gown by Galia Lahav also features beautifully detailed cut-out side panels covered in lace. Accompanied by drool-worthy spring floral accessories and fabulous styling, captured by the highly recommended Ginny Silver of Retrospect Images, this shoot is nothing short of a bride's dream!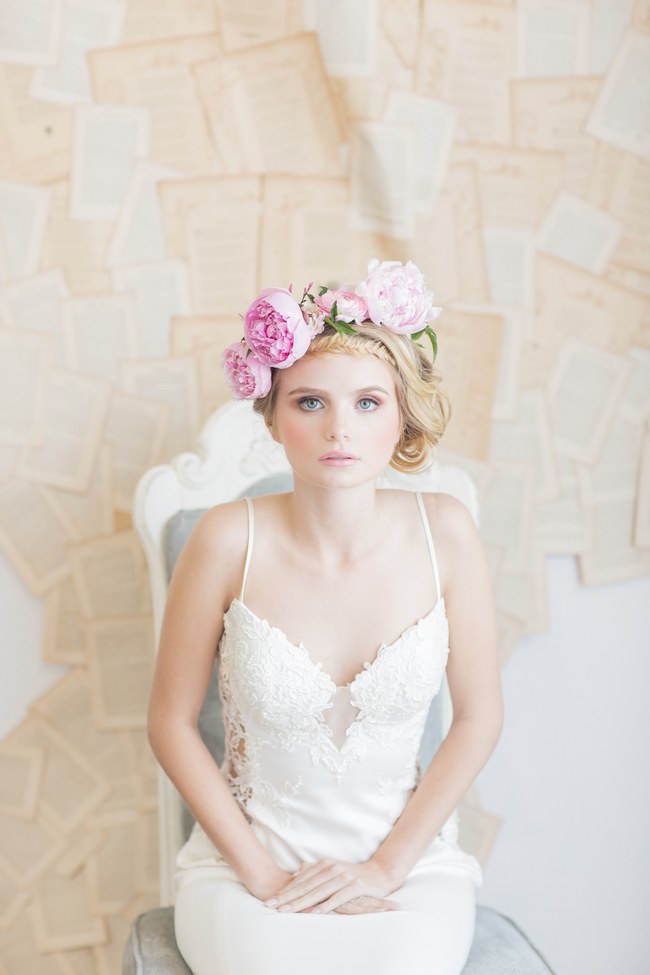 Shot at the natural light studios of Retrospect Images, model Kayla Marie Cromer looked heavenly posed in front of an incredible, larger-than-life paper backdrop custom made by photographer, Ginny Silver. What an amazing photo backdrop idea!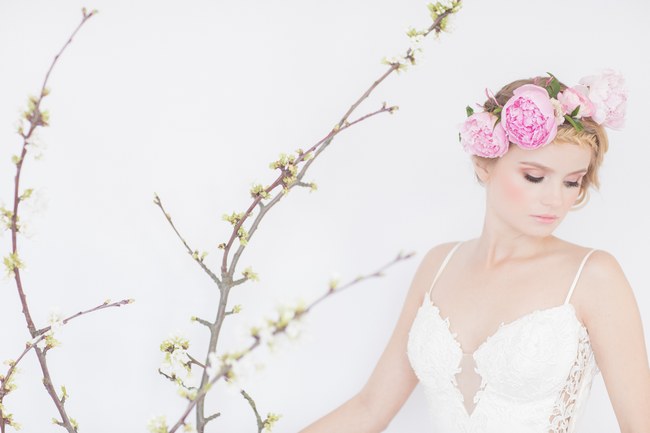 Susan Kelly, owner, creative director and floral designer of the extremely talented Three Sisters Custom Flowers & Events, shares her inspiration behind this sublime floral headpiece using using the best local spring flowers and plants:
The pink floral crown was created to compliment Kayla's beautiful complexion. It was constructed of all natural elements – curly willow as the frame with pink jasmine from my garden and pink peonies, ranunculus and garden roses.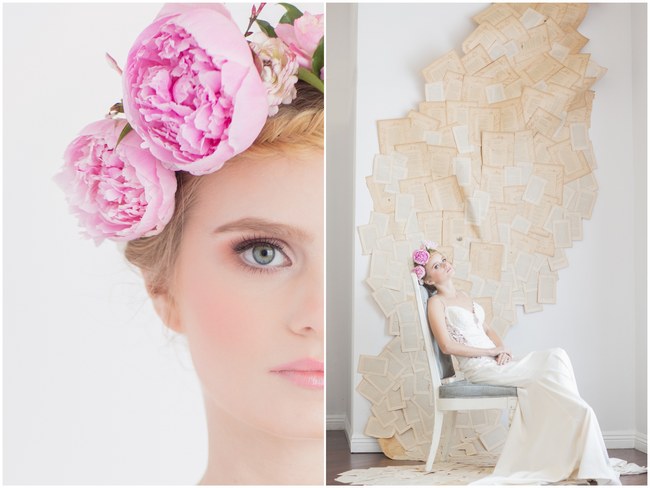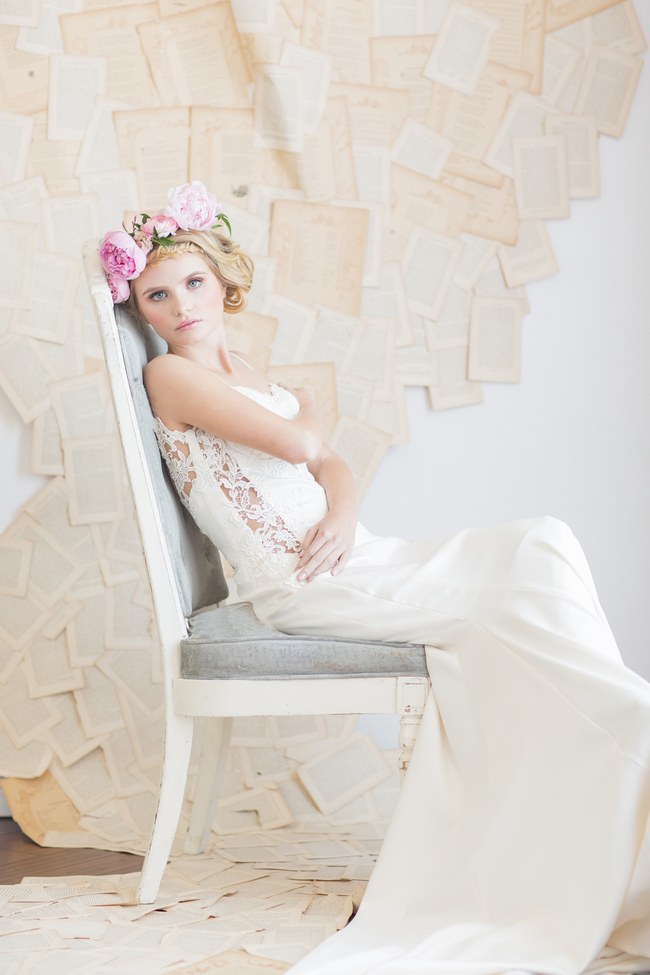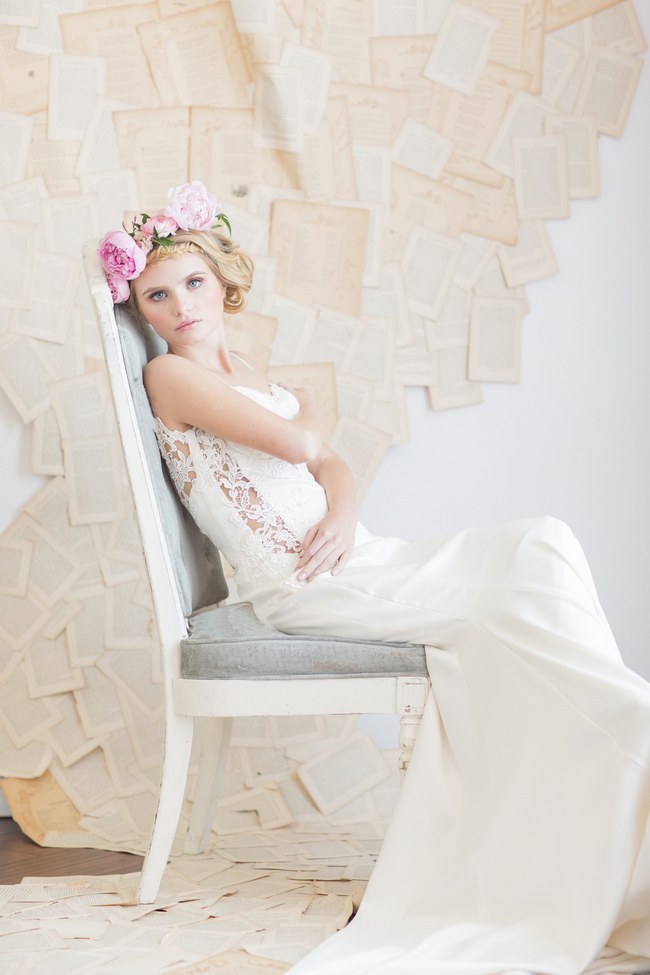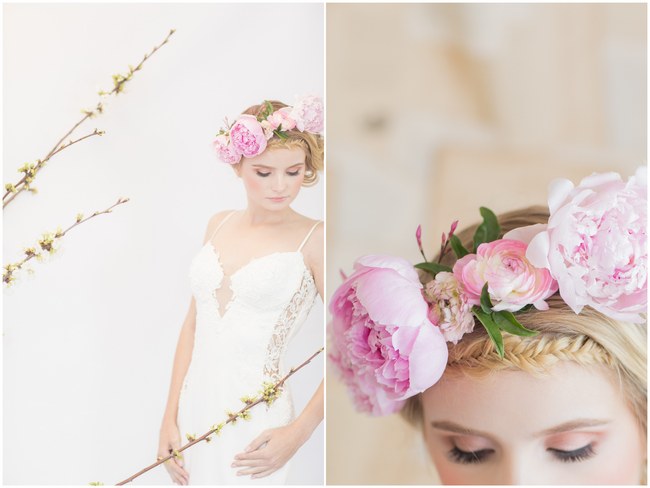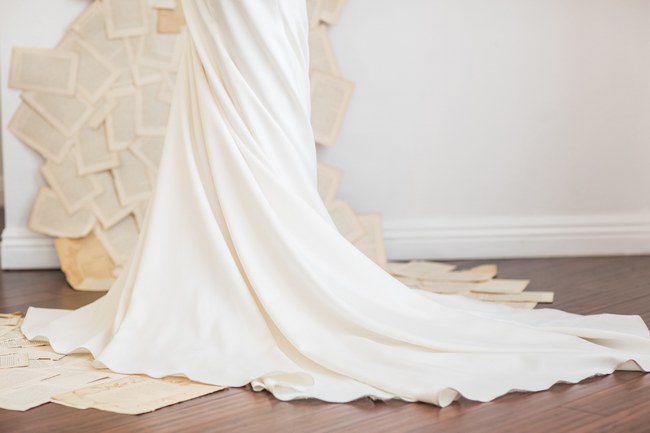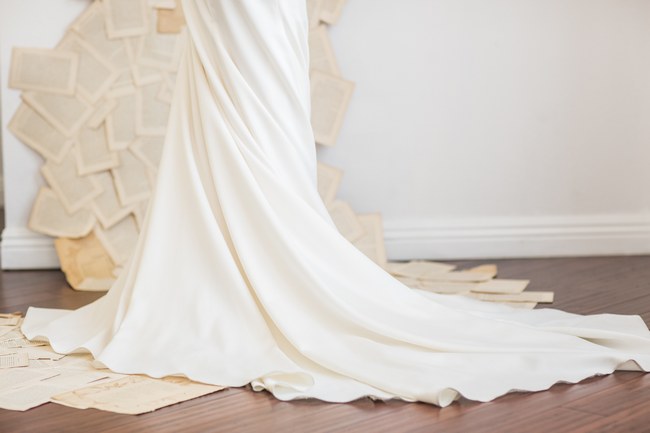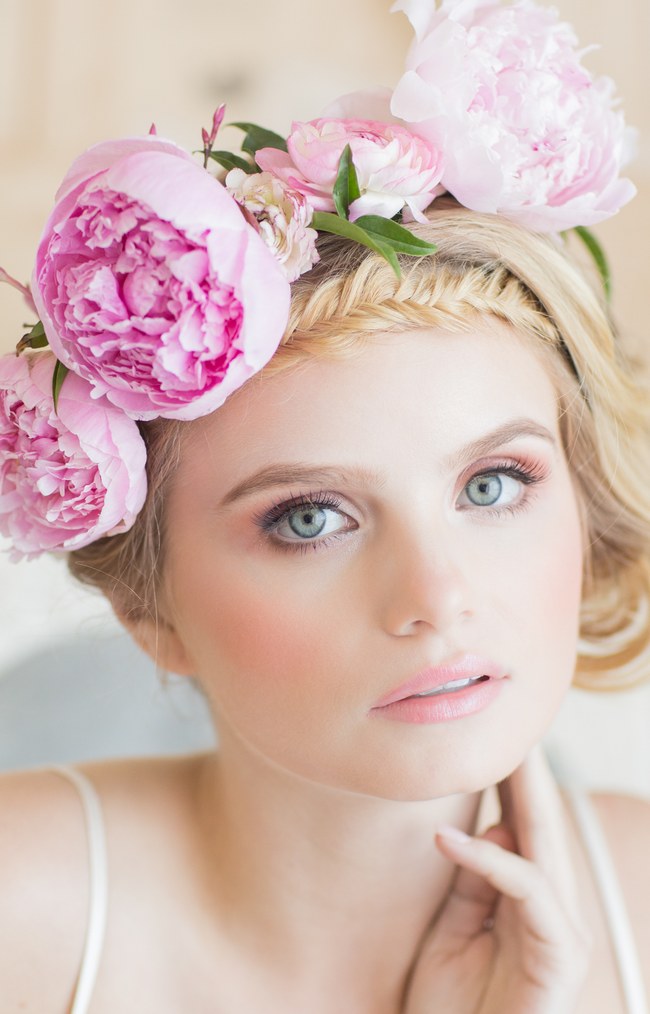 A-list Hair and Makeup Artist, Kat, styled Kayla's golden locks into a romantic side swept updo, with a sweet wrap-around fishtail braid detailing the front. To finish off the look, Kat worked with a soft palette of blush and pinks to accentuate Kayla's radiantly youthful complexion.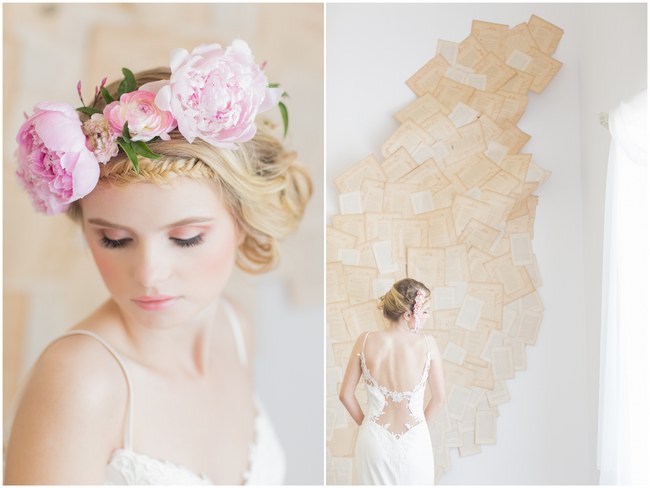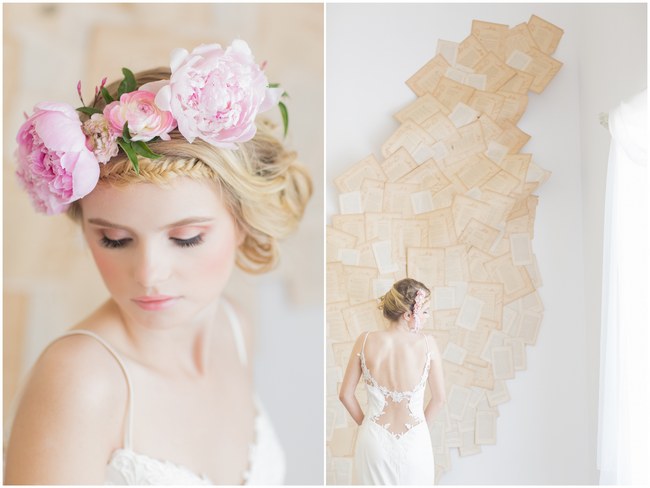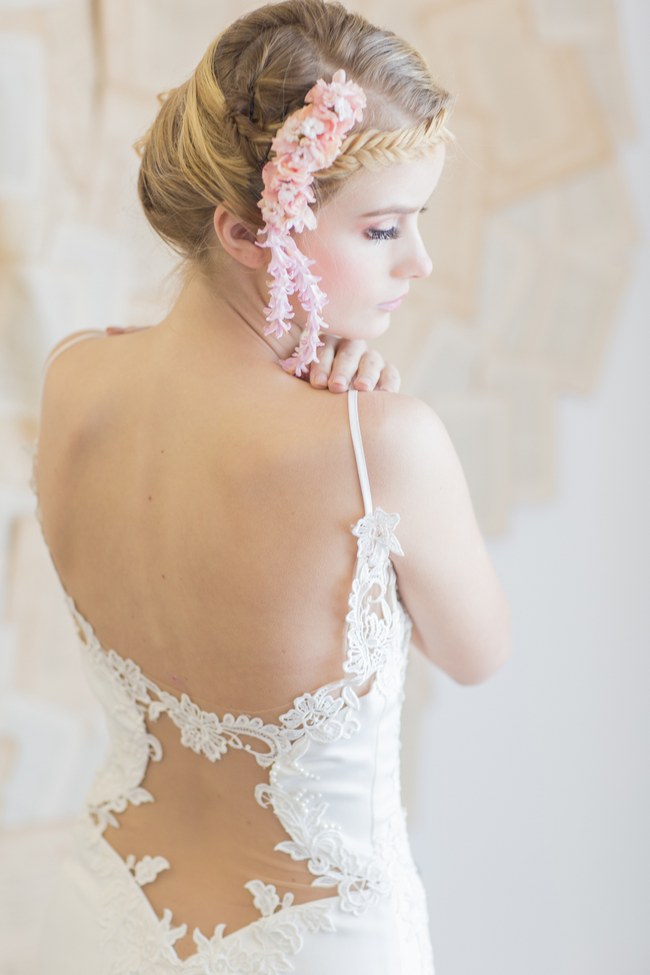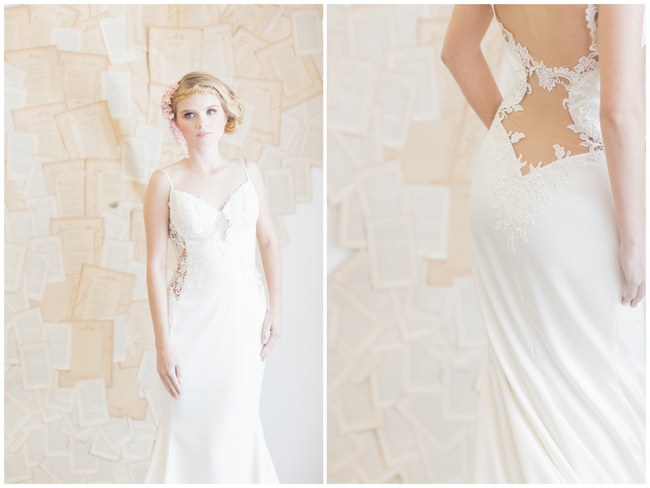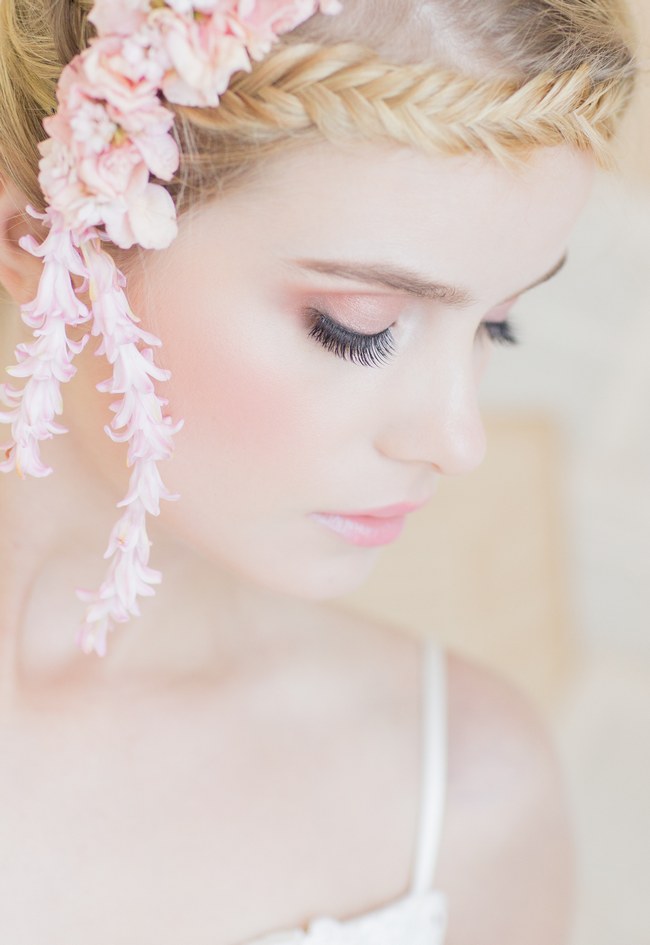 "We also made a floral hairpiece from individual peachy blush stock blossoms and strands of individual hyacinth blossoms to mimic the pattern and movement of the fishtail braid that Kat made," shares Susan Kelly of Three Sisters Custom Flowers and Events. WOWZER!!!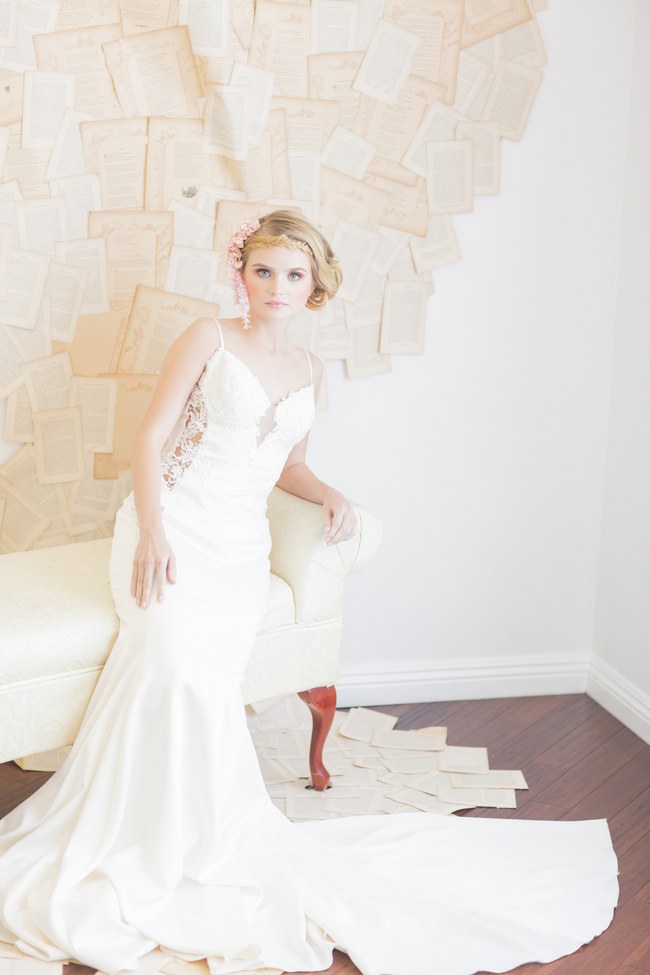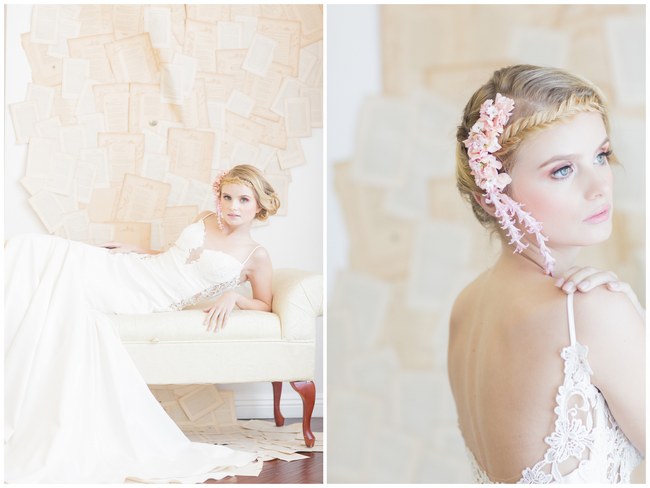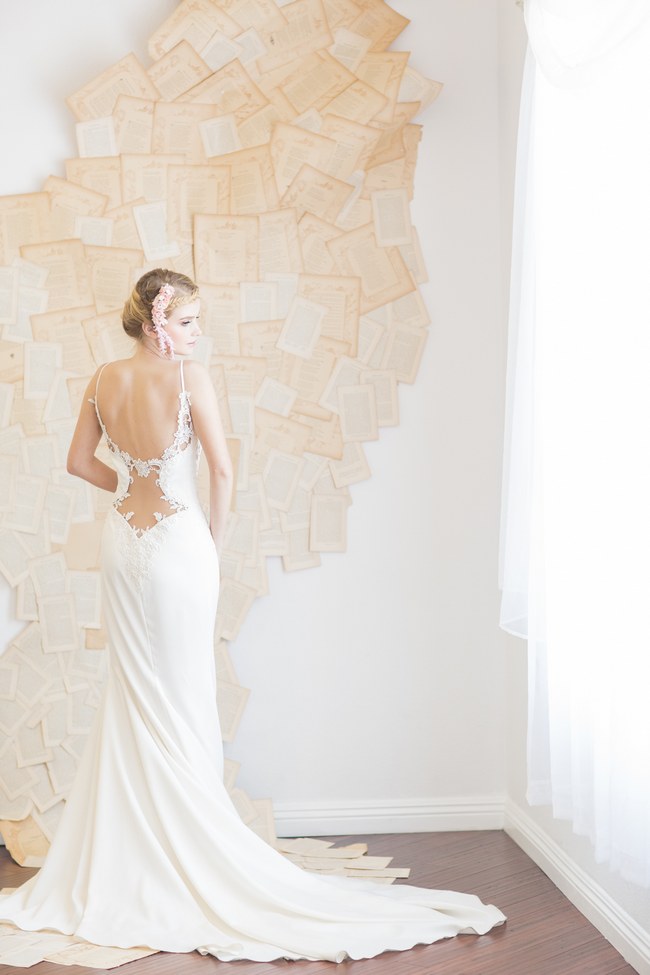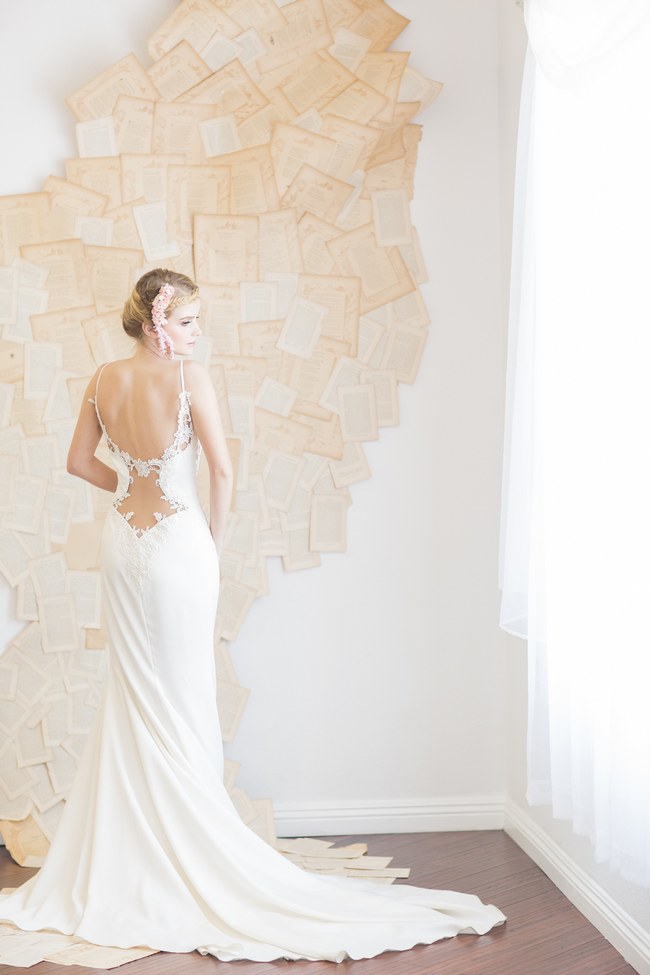 GALIA LAHAV 2014 TRUNK SHOWS:
The Galia Lahav Haute Couture Bridal team is currently touring the USA in a series of trunk shows. These gowns are in huge demand across the globe so if you're in any of the below regions don't miss your chance to attend:
April 4-6, Los Angeles, Panache Bridal
April 11, New York, Bridal Market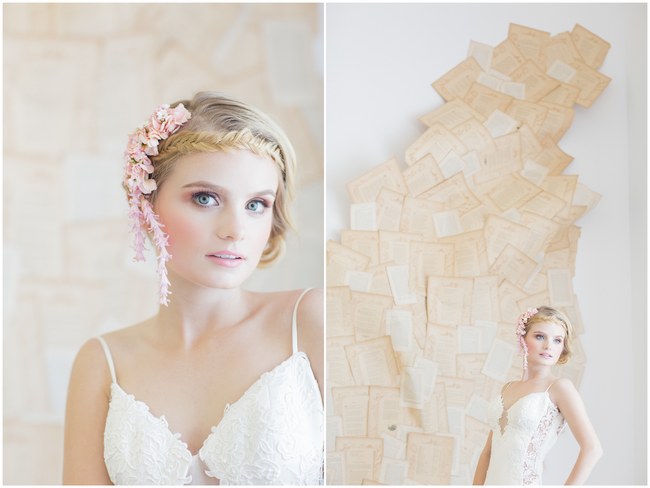 Shew, I'm not sure about you but I'm feeling suitably inspired to get married (again – to the same groom of course 😉 ) if it means getting to step out in an incredible creation like this! To see even more spectacular wedding gowns, and a chance to hear from Galia Lahav herself, click here quick!
Stay tuned next week Friday as we showcase another backless wedding dress wonder from Galia Lahav, with even more yummy details from this creative collaborative powerhouse! Until then, head on over to this beautiful and super romantic bridal inspiration shoot in blue, which also features a fabulous floral crown.
♥  ♥  ♥    CREDITS  AND THANKS   ♥  ♥  ♥
This amazing fashion editorial would not have been possible without the creative inputs of all of the talented vendors listed below. A special thank-you goes out to Ginny, of Retrospect Images, and the team at Galia Lahav for making this shoot possible!
Backless Wedding Dress: Saffron by Galia Lahav | Photography and Backdrop: Ginny Silver of Retrospect Images | Stockists: Kinsley James Bridal Floral Accessories:  Three Sisters Custom Flowers & Events  | Hair and Make Up: A-list Hair and Makeup Artist Kat | Model: Kayla Marie Cromer  | Rentals: Seventh Heaven Vintage