Portrait & Illusion Back Gowns
Turn your back and cause a stir with a portrait or illusion statement back feature on your wedding gown! Whether you're after a romantic, elegant or sexy style, find your dream dress from our enthralling set of 21 Portrait and Illusion Back Wedding Dresses and Gowns!
Our earlier collection of 15 Lace Back Wedding Dresses boasted full-on lace back bridal gowns to-die-for! This time around, we share wedding dresses that will caress your bare back with an artistic portrait of intricate lace, netting, buttons, floral accents, jewels and more. Enjoy!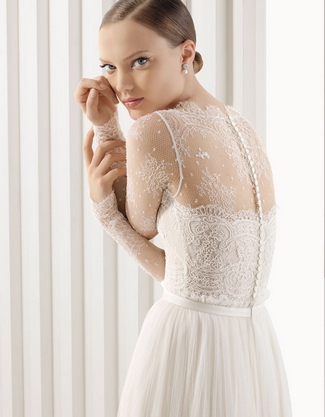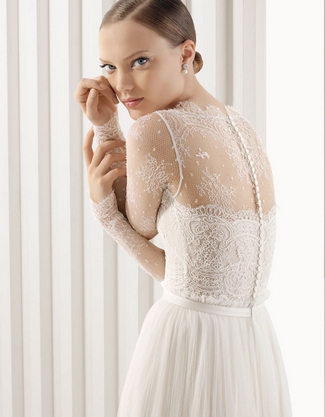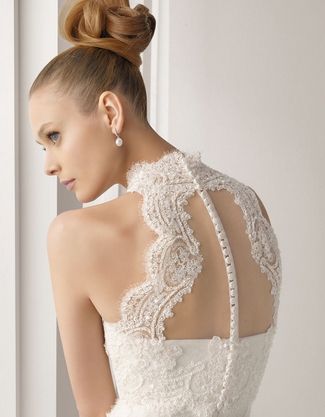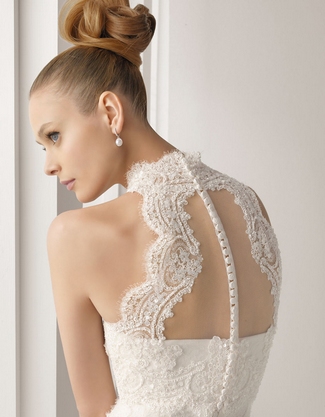 1. (Above Left) From the 2013 Rosa Clará bridal collection, the "Armilla" wedding dress has a Rebrodé lace body and a pretty pleated tulle skirt. {Designed by Rosa Clará} | 2. (Above Right) This Rosa Clará lace wedding gown called "Alan" is adorned with intricate beadwork and tulle decoration. {Designed Rosa Clará}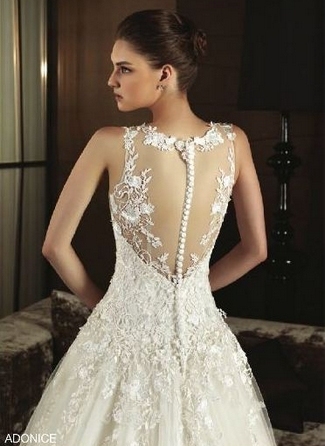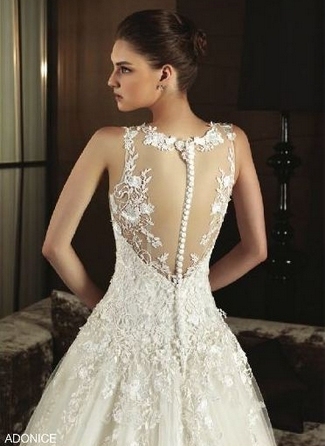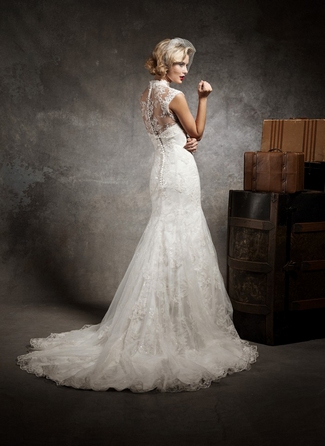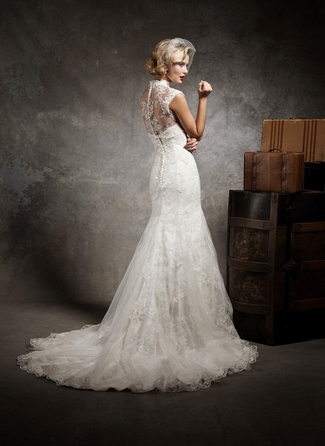 3. (Above Left) This ivory "Adonice" illusion lace back wedding gown from the Intuzuri Bridal Collection has a captivating button-up feature on the back. {Designed by Intuzuri|As featured on Weddbook} | 4. (Above Right) An alabaster or silver strapless sweetheart mermaid lace and tulle wedding gown with beaded embroidery. {Designed by Justin Alexander}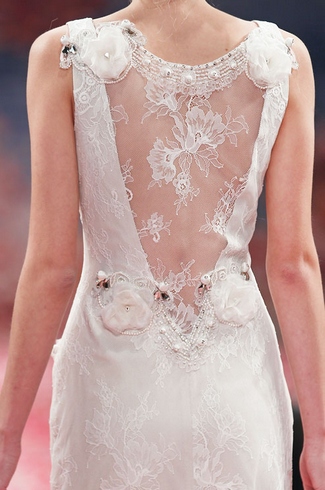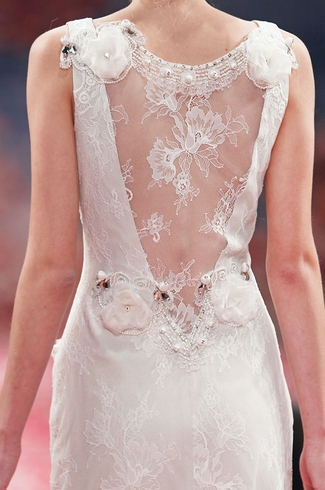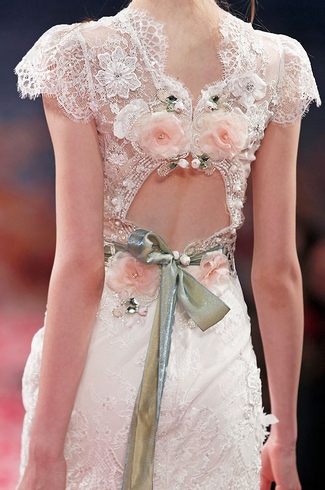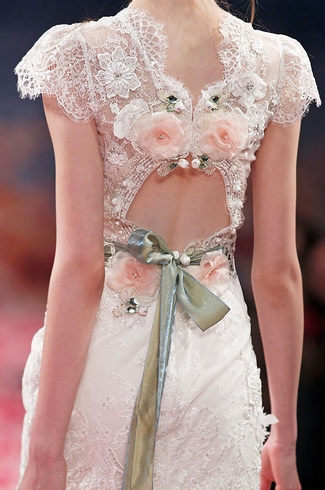 5. (Above Left) From Claire Pettibone's Spring 2013 collection, this "Laurence" wedding linen dress is lined with Chantilly lace and embellished with jeweled flowers. {Designed by Claire Pettibone|As featured on Colin Cowey Weddings} | 6. (Above Right) This beautiful pink and green jeweled keyhole back of Claire Pettibone's "Beauty" wedding gown from her Spring 2013 collection is designed using an beaded ivory lace bodice and linen skirt. {Designed by Claire Pettibone|As featured by Colin Cowie Weddings}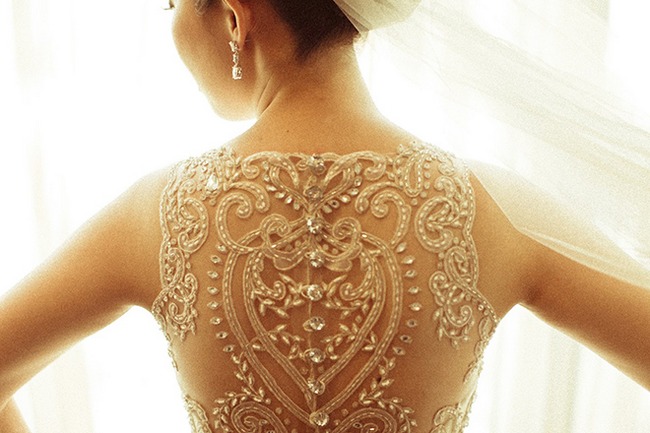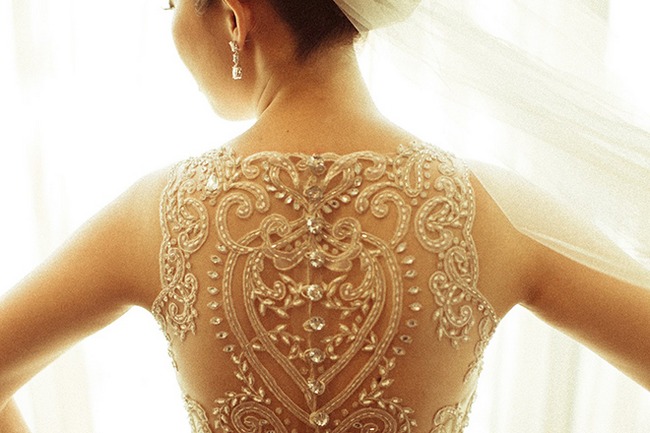 7. (Above) A Veluz Reyes wedding gown creation with dashing back design made of intricate details that are adorned with jewels. {Designed by Veluz Reyes|Photo by Pat Dy}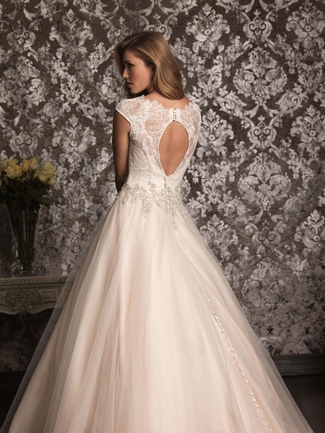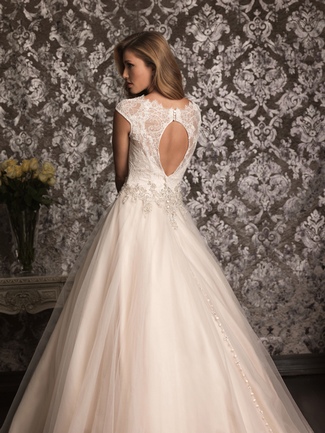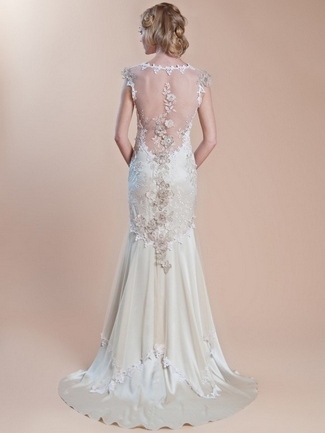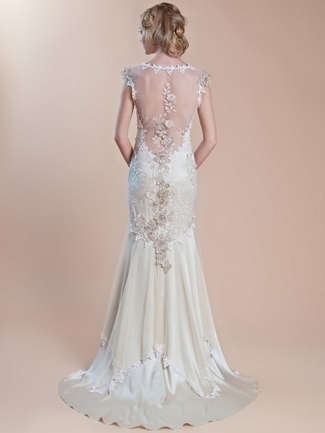 8. (Above Left) From the Allure Bridals Spring 2013 Collection, this classic and romantic wedding gown perfectly incorporates English netting and a lace bodice with cap sleeves and  Swarovski crystals around the waistline. {Designed by Allure Bridals} 9. (Above Right)  A  richly embroidered illusion back complements this Claire Pettibone "Viola" platinum silk mermaid-style gown with guipure lace trim. {Designed by Claire Pettibone}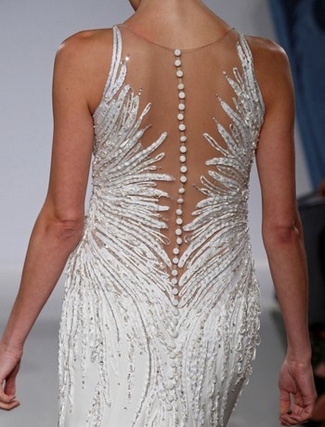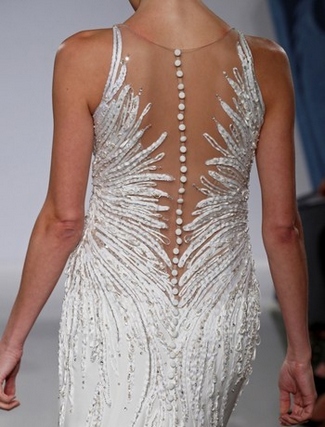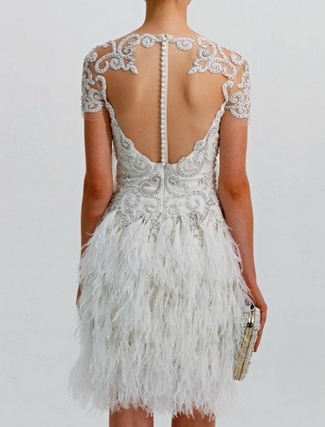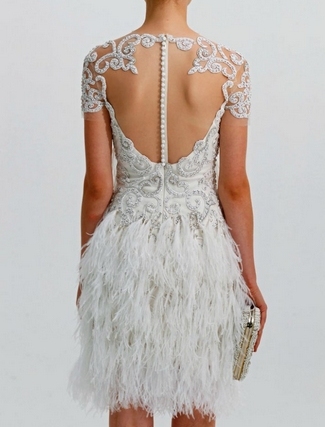 10. (Above Left) A stunning portrait back lace and silk crepe wedding dress designed by Mark Zunino for Kleinfeld Spring's 2013 Collection features a bateau neckline and a lowered waist. {Designed by Mark Zunino for Kleinfeld} | 11. (Above Right) A Marchesa wedding dress design with an exquisite portrait back that moulds to the shape of your body. {Designed by Marchesa}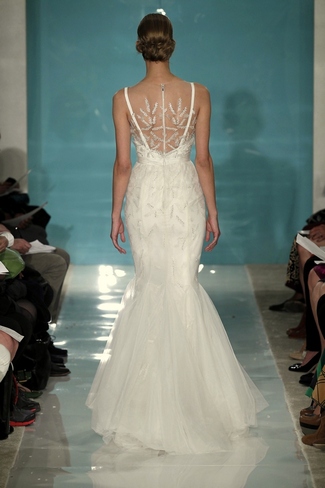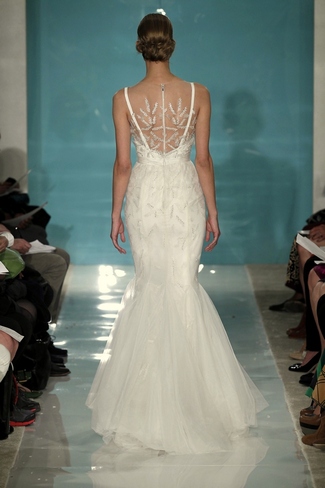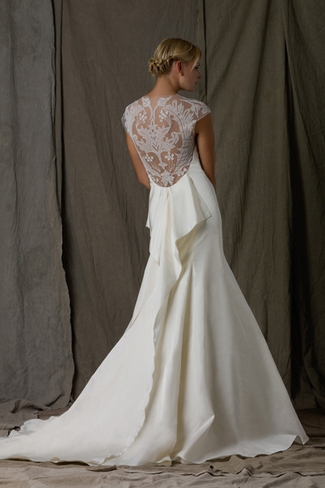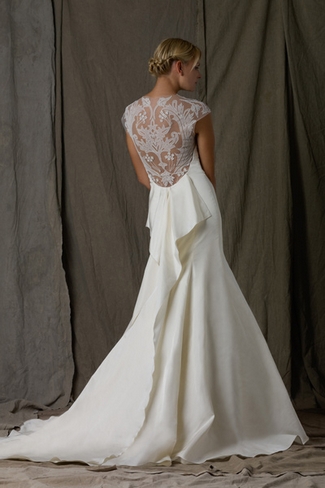 12. (Above Left) An illusion back wedding gown from Reem Acra's Spring 2013 Collection. {Designed by Reem Acra|As featured by Wedding Wire|Photo by Dan Lecca} | 13. (Above Right) A beautiful illusion back "Tompkins Square" wedding gown from Lela Rose's Spring 2013 Collection. {Designed by Lela Rose}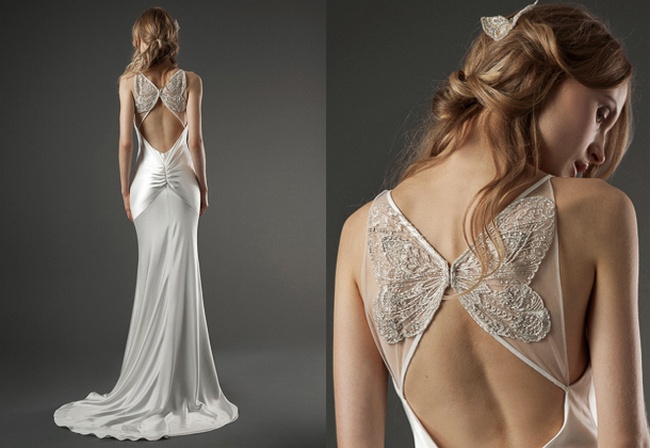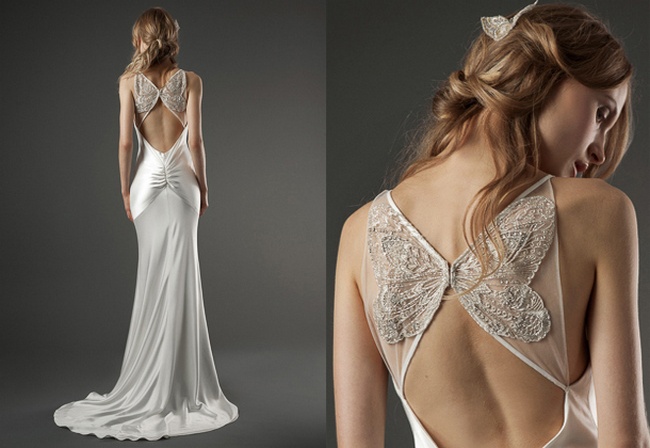 14. (Above) An elegant and pretty wedding gown with a butterfly back from Elizabeth Fillmore's Fall 2013 Collection. {Designed by Elizabeth Fillmore|Photo by Ron Contarsy}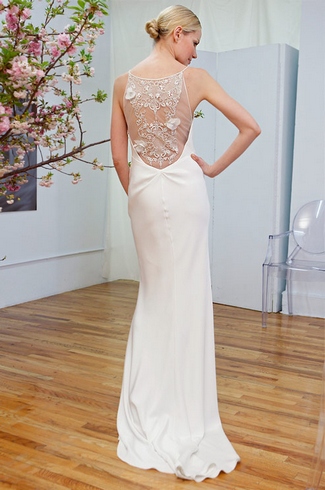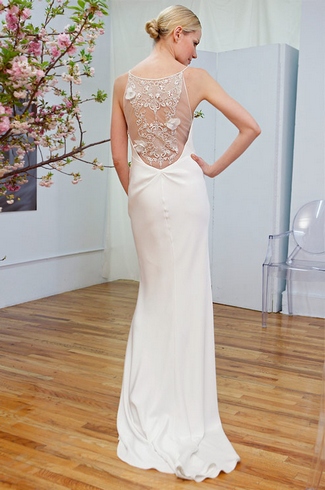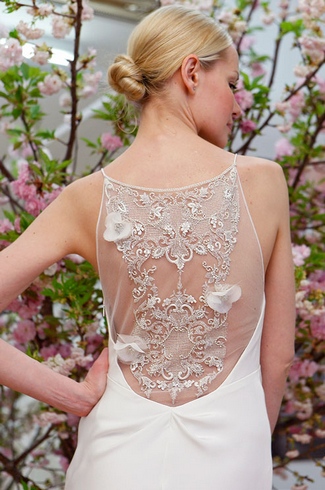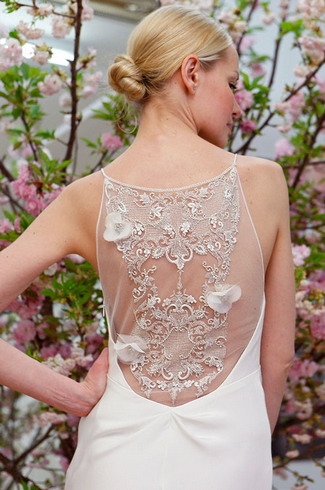 15. (Above) "Bella" portrait back wedding dress from Elizabeth Fillmore's Spring 2013 Collection. {Designed by Elizabeth Fillmore|Featured by Colin Cowie Weddings|Photo by Dan & Corina Lecca Photography}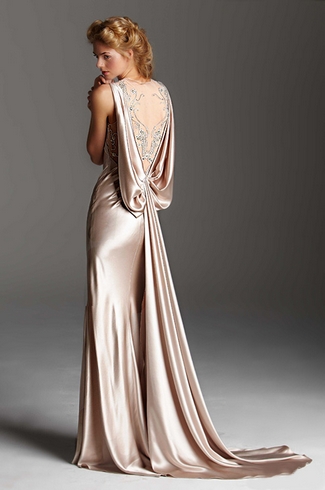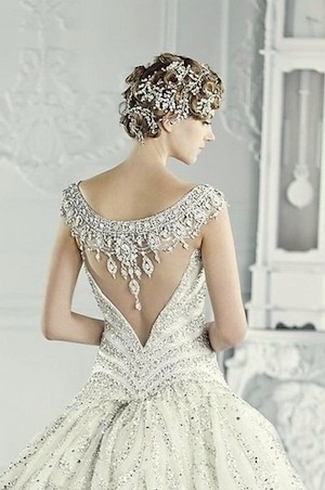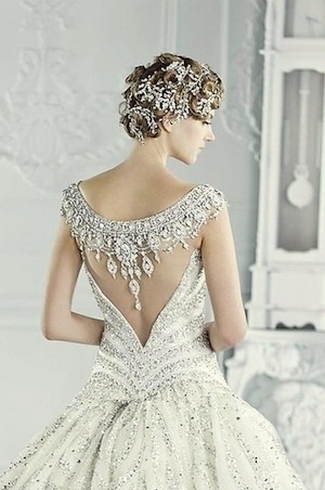 16. (Above Left) A beaded illusion back champagne wedding dress with embroidered bodice from by Rafael Cennamo's White Couture Spring 2013 Collection. {Designed by Rafael Cennamo} 17. (Above Right) A Michael Cinco's masterpiece wedding dress with a unique bejewelled portrait back feature to compliment the v-shape of the lower back. {Designed by Michael Cinco}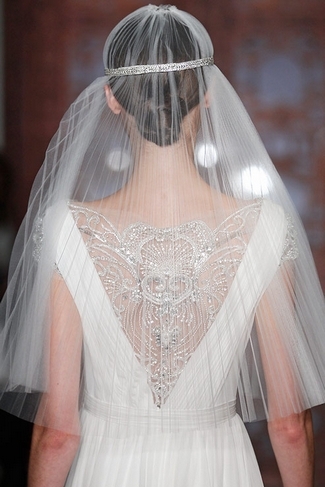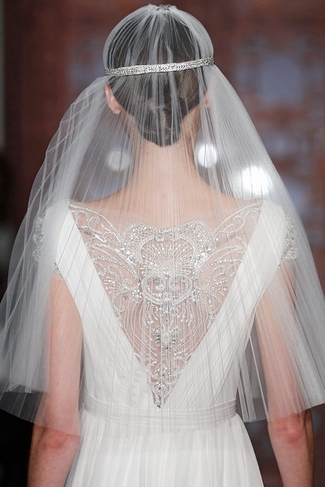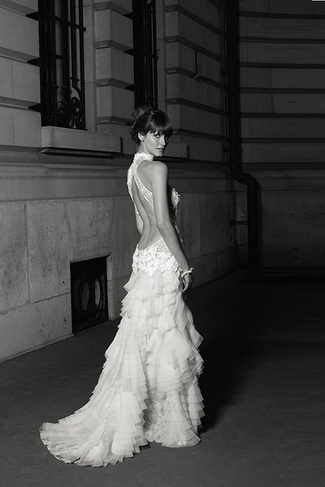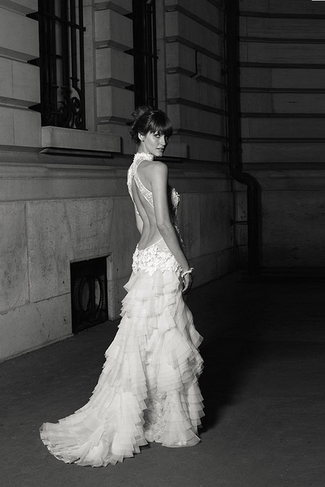 18. (Above Left) A stunning beaded v-shaped illusion back wedding dress from Reem Acra's Fall 2013 Collection. {Designed by Reem Acra|Featured by Colin Cowie Weddings|Photo by Dan & Corina Lecca Photography} | 19. (Above Right) The incredible "Gaya" gown from the Cymbeline Paris 2013 collection incorporates a daringly low portrait back feature. {Imaged and design credit: Cymbeline}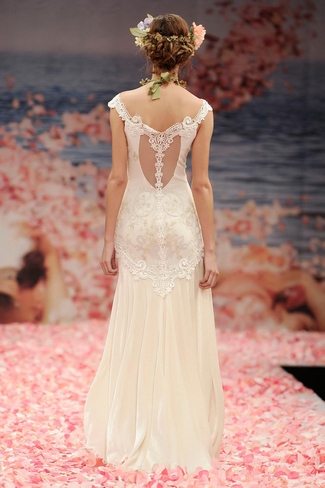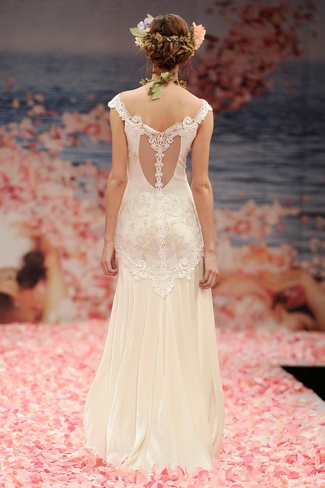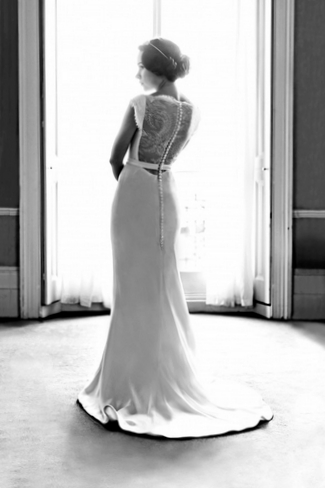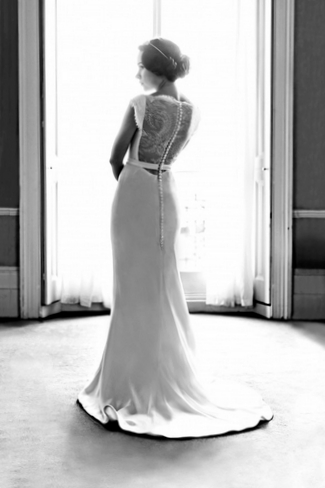 20. (Above Left) Claire Pettibone's "Thalia" wedding dress from her Bridal Spring 2013 Collection features an elegant ivory embroidered floral lace back wedding gown with illusion back detail and silk velvet skirt. {Designed by Claire Pettibone} | 21. (Above Right) From her 2012-2013 bridal collection, Love Letters, this Naomi Neoh "Beatrix" cowl neck silk crepe 1930s-inspired wedding gown stands out with its delicate French Chantilly lace panel back and small silk buttons. {Designed by Naomi Neoh | Photography by Hannah Duffy}
 For more wedding gown inspiration that will send shivers down your spine, sneak a peek at: