Don't make these destination wedding mistakes!  ♥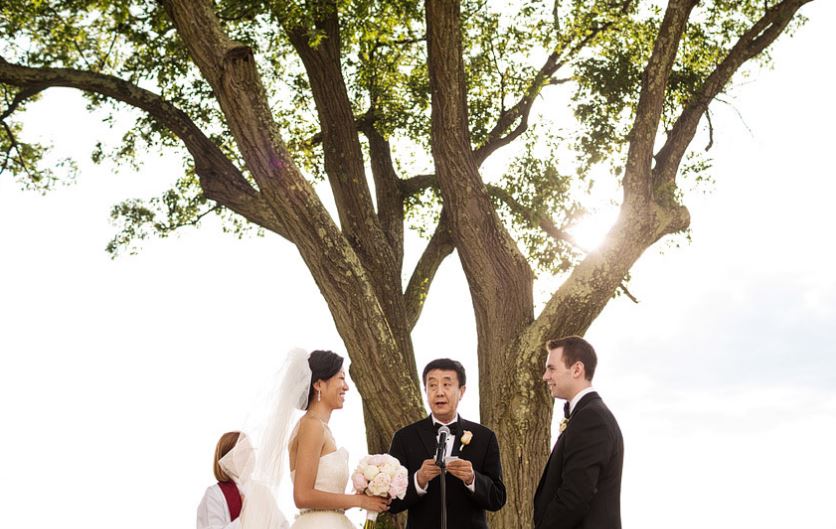 A destination wedding at an exotic or out of town location can be one of the most memorable ways to celebrate becoming husband and wife. I mean, who doesn't love travelling, right? Of course, planning a wedding from another city, or continent does come with it's own set of logistical challenges and potential stresses. And that's exactly what we're talking to Sojourner Auguste, founder of Erganic Design, about today.
Sojourner, who regularly designs and co-ordinates destination weddings,  shares the most common wedding planning mistakes destination couples are in danger of making, and how we can avoid making them ourselves.
DESTINATION WEDDING PITFALLS:
1) Planning Too Many DIY Projects:  Ease up on the DIY projects. Remember, you will have to bring supplies with you to the wedding. And if you are also packing for a honeymoon, you most likely won't have enough room in your suitcases.
2) Selecting A Dress That Doesn't Travel Well: We don't want you to settle on a different style than what you want for your wedding. But remember that if you are flying to your wedding, the dress will need to come with you. Most airlines are good with allowing brides to bring their dresses on the airplanes in garment bags, but a large ball gown with yards of fabric may not be the best choice.
3) Having Big City Vendor Expectations: As a planner based in NYC, we are spoiled with the amount of vendor options we can give to our clients. These 5 DJs didn't quite work out? No problem, here are 5 more! Well, this isn't quite the case when looking into vendors for a destination spot. Some international destinations are more popular for weddings and do have a larger selection, but if you are looking at a more remote area, know that there may be some things these vendors cannot accomplish. Don't worry, we aren't saying no flowers, just that some flowers may not be able to be imported for your big day.
4) Inviting Too Young A Crowd: If you are a young couple and have a lot of young friends, be forewarned that many of them may not be able to book a flight and weeklong vacation for your wedding. Smaller bank accounts and less vacation days make it more difficult for younger guests to get to a destination wedding. On the other hand, if you have so many friends that you know you need a way to cut down the head count, a destination wedding is a perfect way to manage this.
5) Not Providing Enough Destination Info To Guests:  We understand, traveling can be stressful. When you don't do it often, there always seems to be new rules or restrictions at the airports, and sometimes most expenses involved. Understand that your guests will get stressed at times and since you are the main "contact" they will most likely bombard you with questions. Try to be very detailed on your wedding website with aspects such as transportation options from airports, things to do, currency rates, tipping practices, local tourist traps, etc. so your guests are less inclined to seek your assistance.
6) Not Taking Advantage of Travel Apps: Get with the times! There are many apps that are must haves. From language translators, to fee text/call apps, do a little research to see what latest/greatest apps may be available specific to your destination. Some hotels have their own apps that allow free texting/calling while on the property (this is perfect for your guests who want to communicate with each other, or you).
7) Not Having A Wedding Website: For all of the above reasons, it is paramount that you have a wedding website. You can more easily communicate all of these ideas and options to your guests, which should reduce the amount of calls/emails/text messages you get with the repeat questions. Make sure your website is NOT Flash, however, so people can easily view it on their mobile devices. And remember to keep the site updated!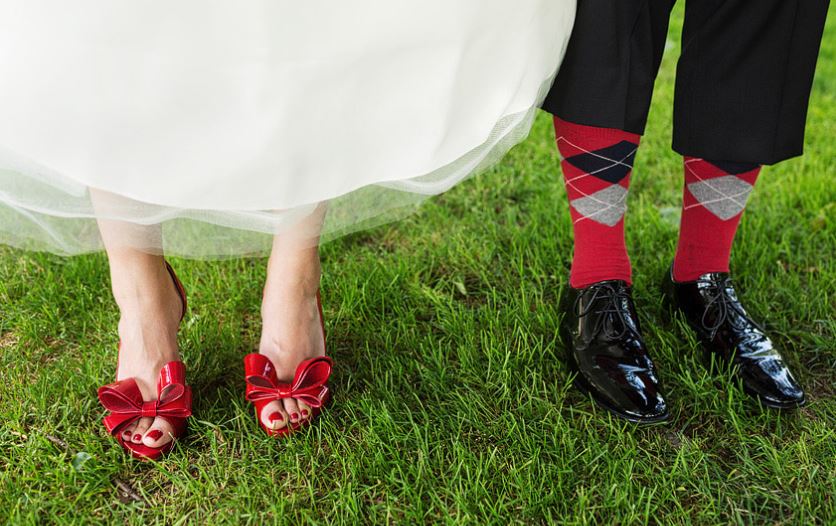 8) Not Enlisting The Help Of  A Travel Agent: You may be able to find a cheaper airline or hotel rate via an online source. But if something goes awry, you will not want to spend your time on the phone trying to get a hold of a live person to resolve it. Work with a travel agent who will be available to resolve any unforeseen issues that may arise. They usually will get better rates on your hotel accommodations and local transfers.
9) Choosing an Impractically Remote Location: There are many beautiful and exotic places around the world. They look amazing in photos, and are paradise once you arrive. But getting there may include several flights, local ground travel, a small boat, etc. Consider who would be coming and the reality of accessibility.
10) Forgetting To Be a Tourist: Don't forget to plan time to relax and do some sightseeing. It will feel more like the vacation that it is supposed to be if you plan a few days of R&R before getting revved up for the wedding.
Make sure you click on through to our wedding planning series to read the rest of the expert wedding planning advice we've put together to help you plan your special day!
♥ ♥ ♥  CREDITS ♥ ♥ ♥ 
.