DIY Yellow and Grey Vintage Wedding ♥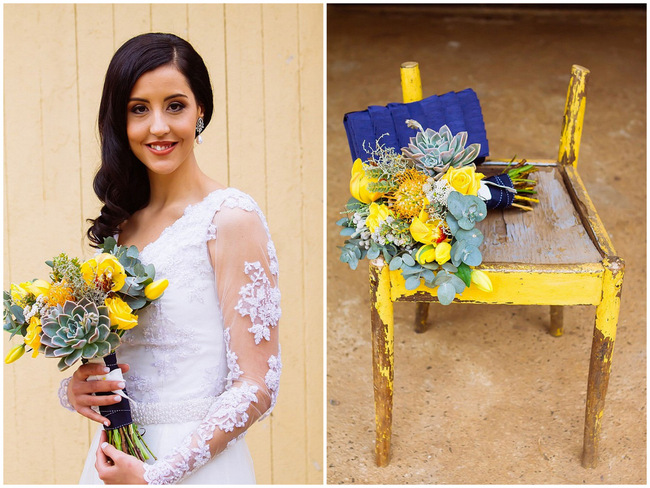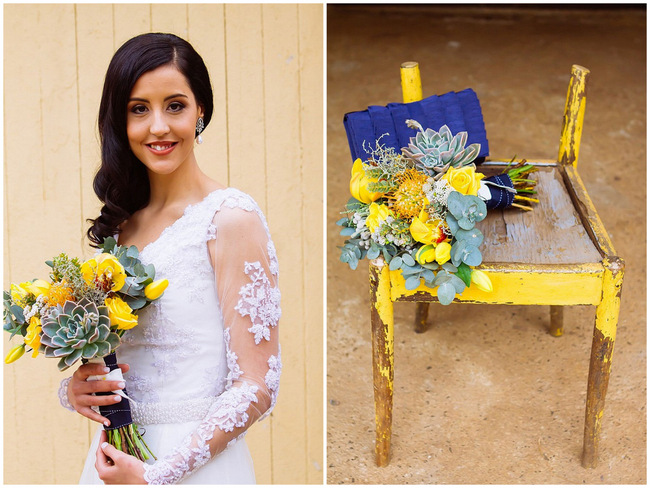 Ilse and Pieter fell in love with wedding venue Imperfect Perfection from the get go, its farm-style vintage aesthetic stealing their hearts. The couple wanted a down to earth wedding where their guests could feel right at home in a relaxing, farm-style atmosphere. These beautiful pictures from Miracles Photo and the super fun stop-motion video at the end from who'sannah tell is that they got it just right!
Choosing a grey, and navy colour palette to complement their winter wedding, Ilse worked with Love and Grace to add a warm dash of yellow to their flowers and décor, making the colours pop.
"We felt blessed to be loved and cared for by all our family and friends on our wedding day," shares Ilse. "We both agreed that our expectations was exceeded and there is nothing we wanted to change – it truly was the happiest day of our lives."
What a lovely couple and awesome celebration!
Yellow and Grey Vintage Wedding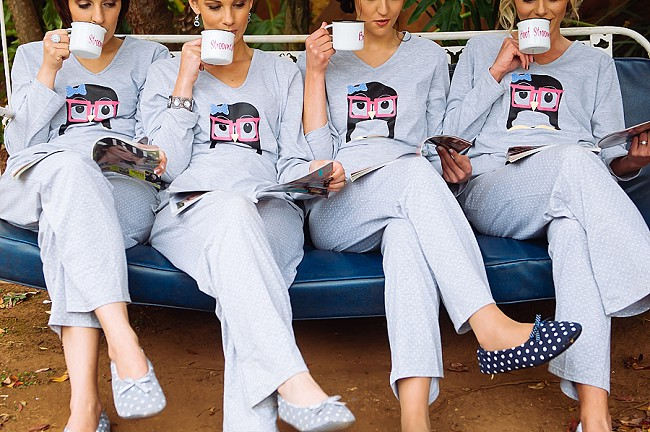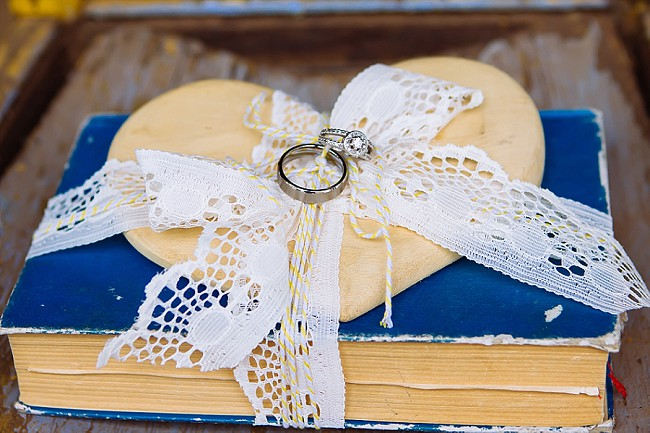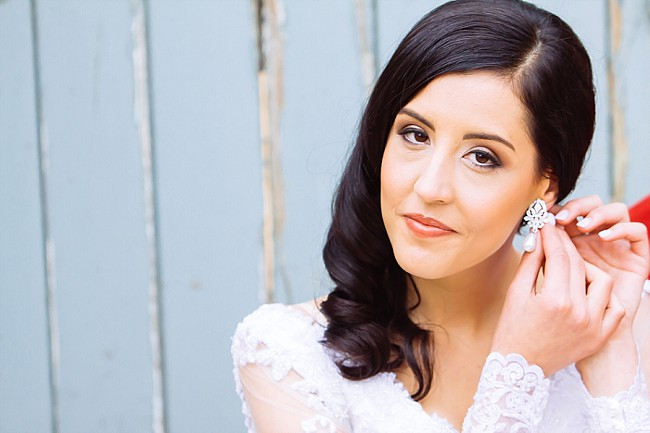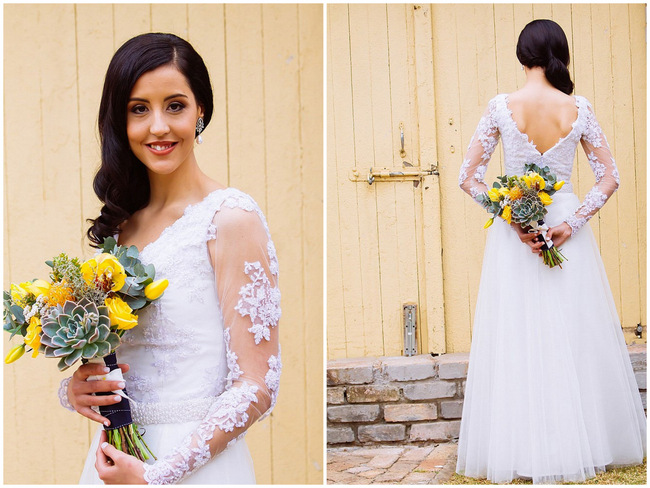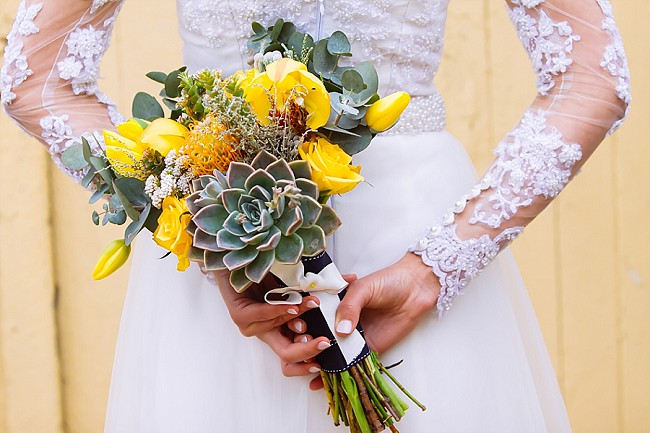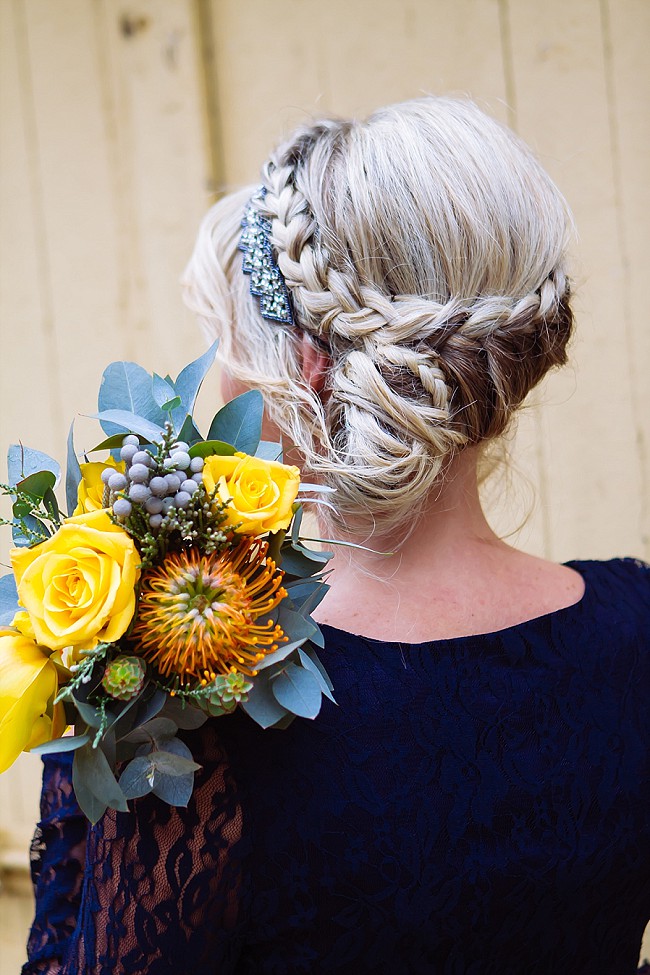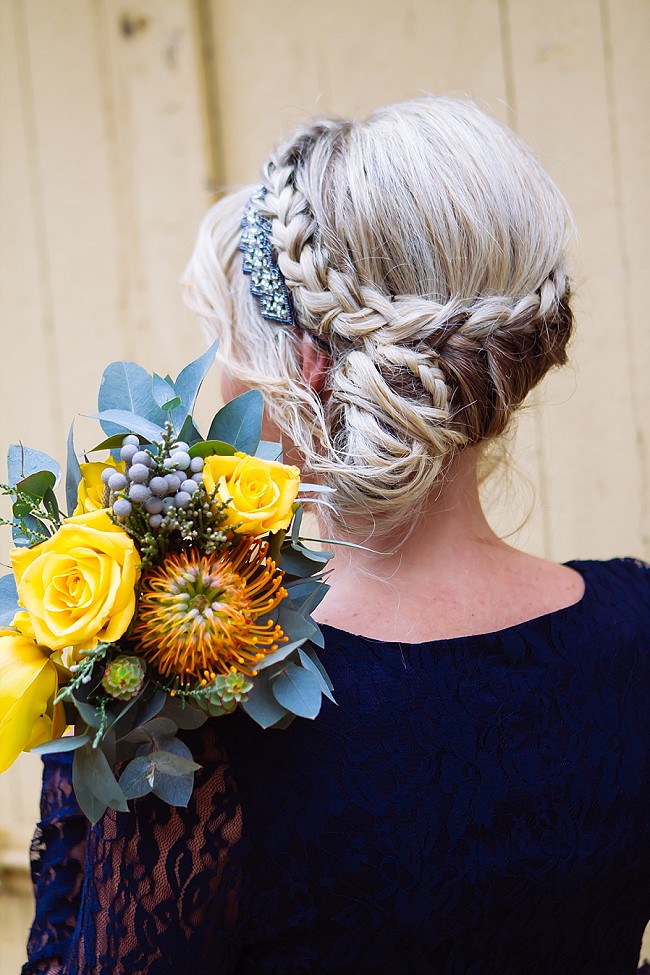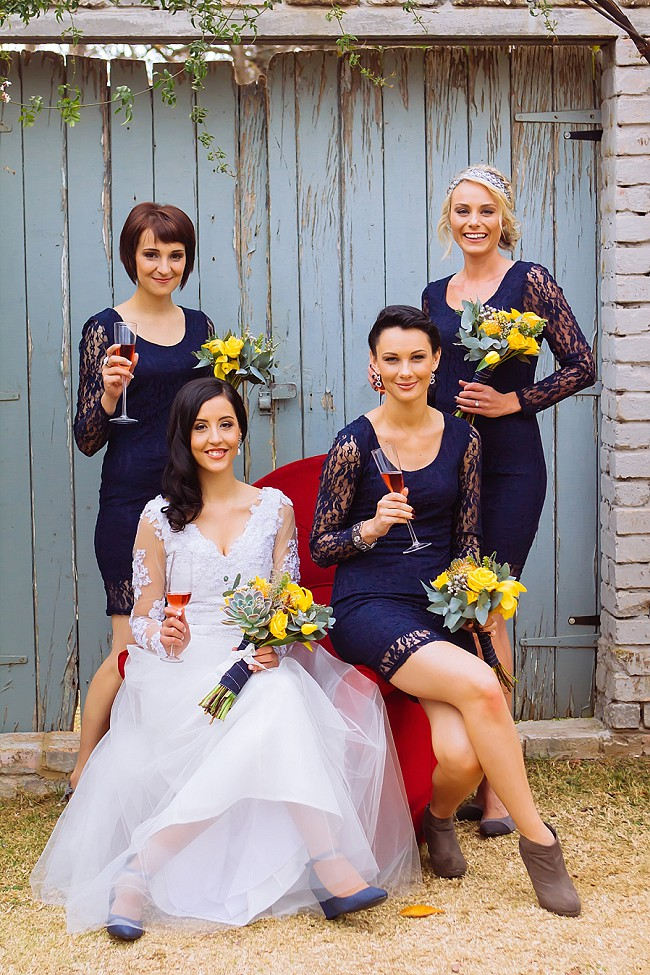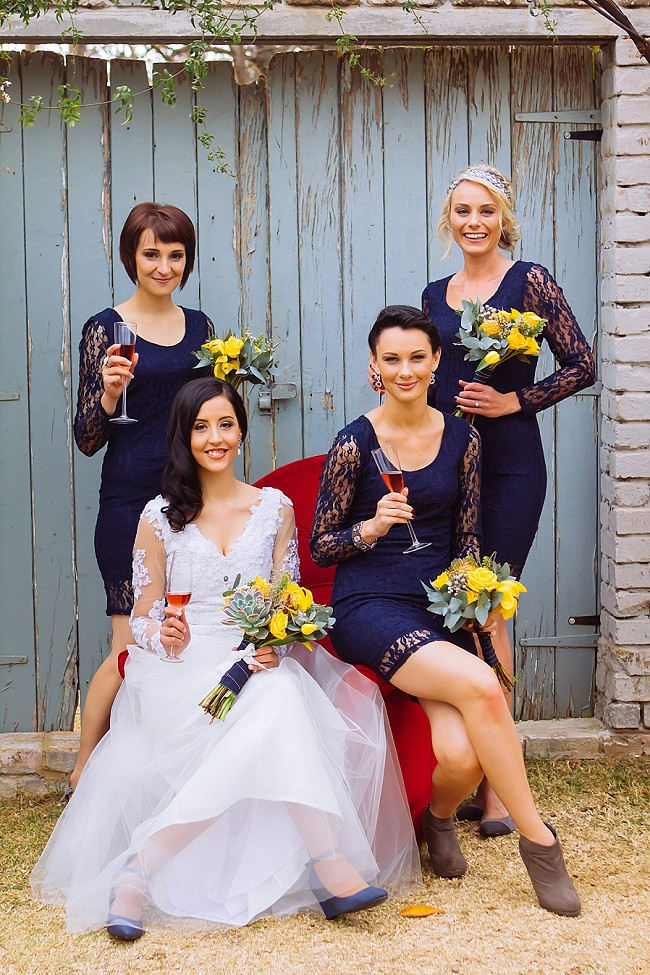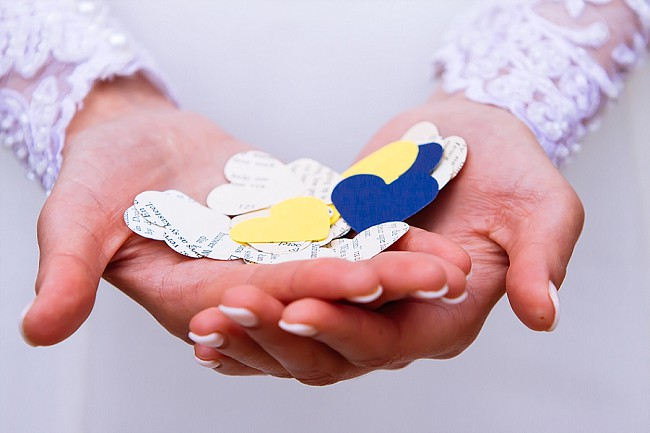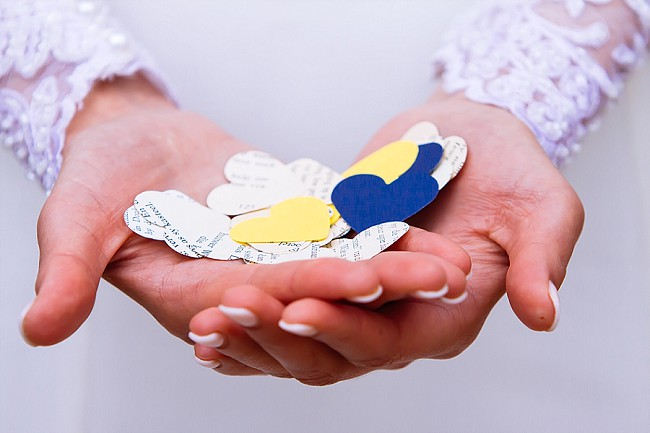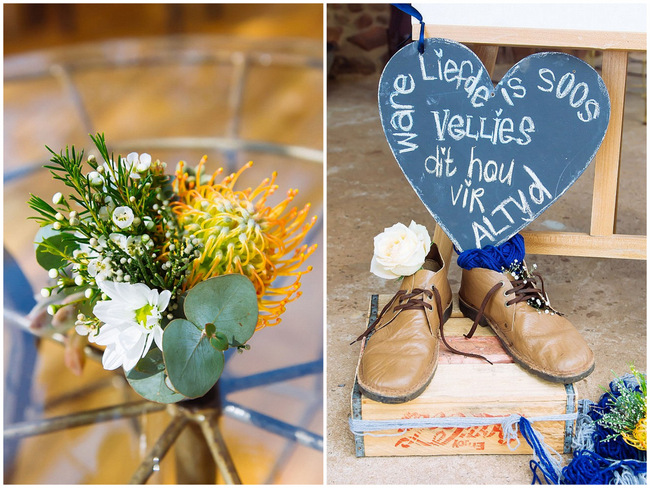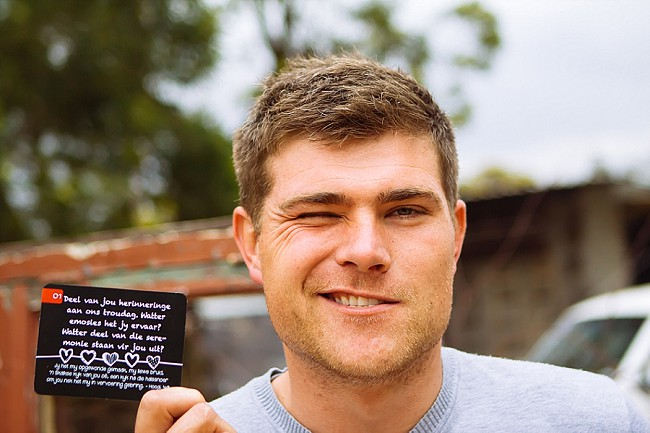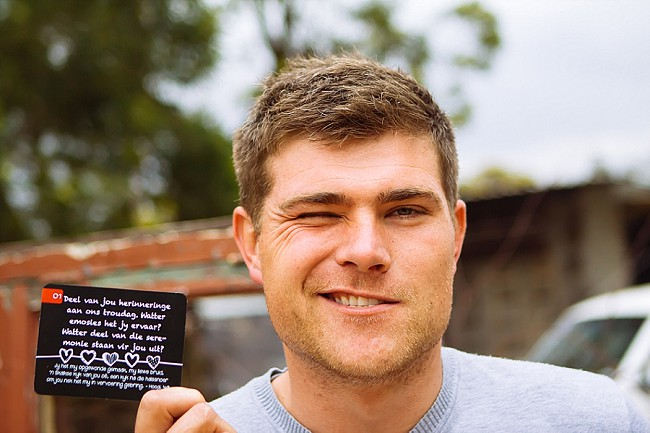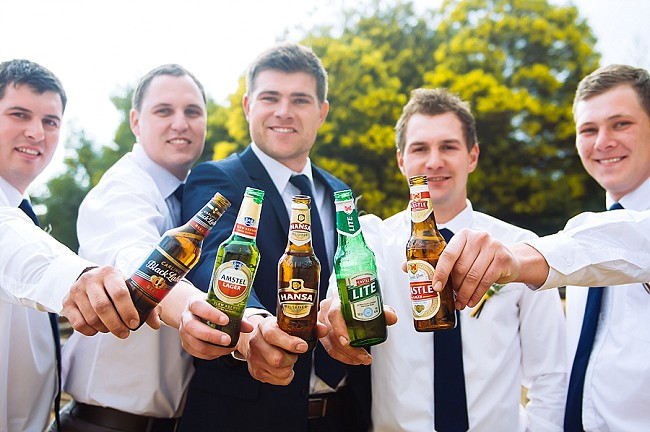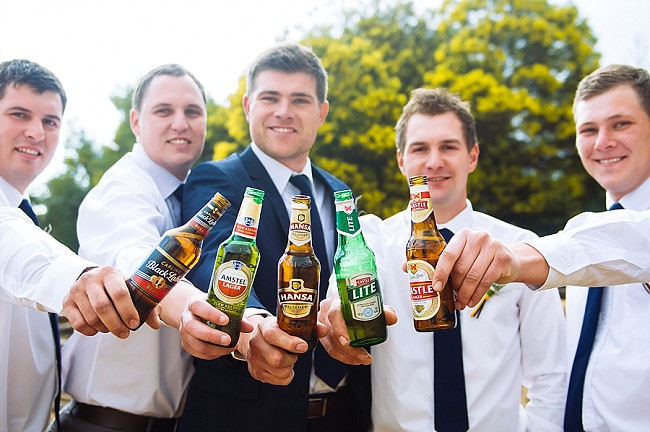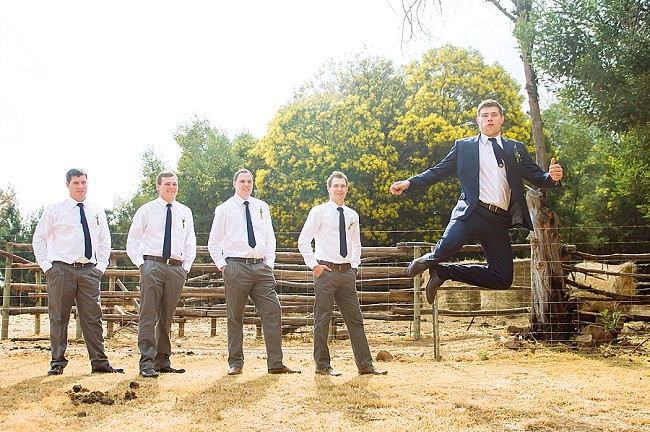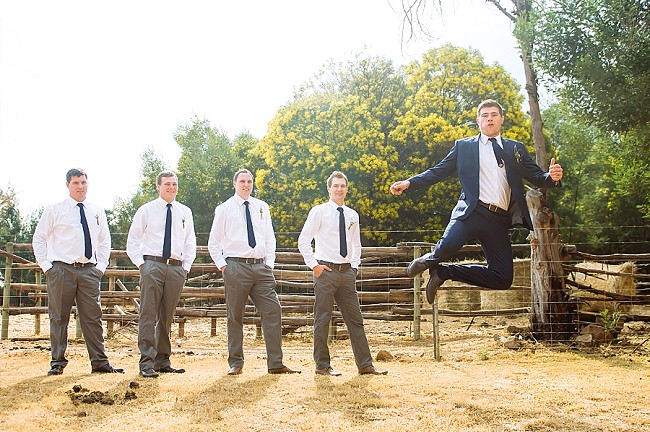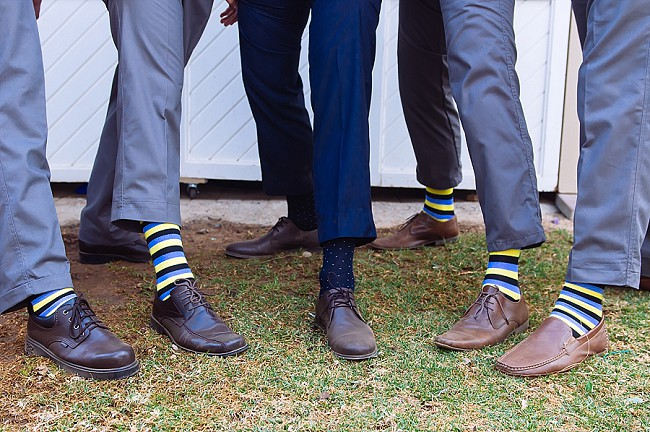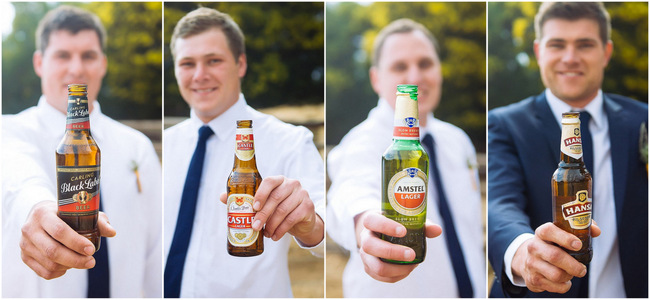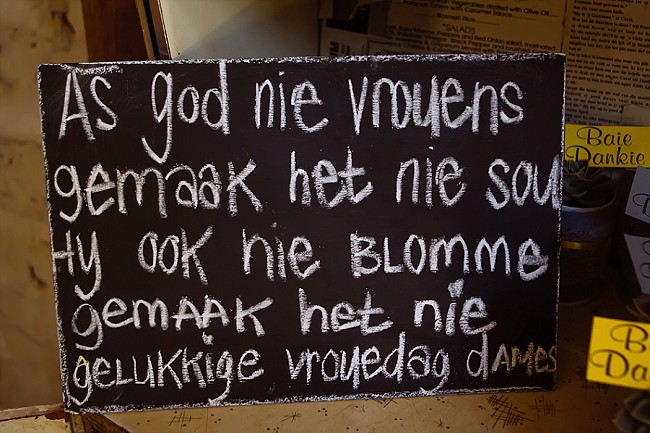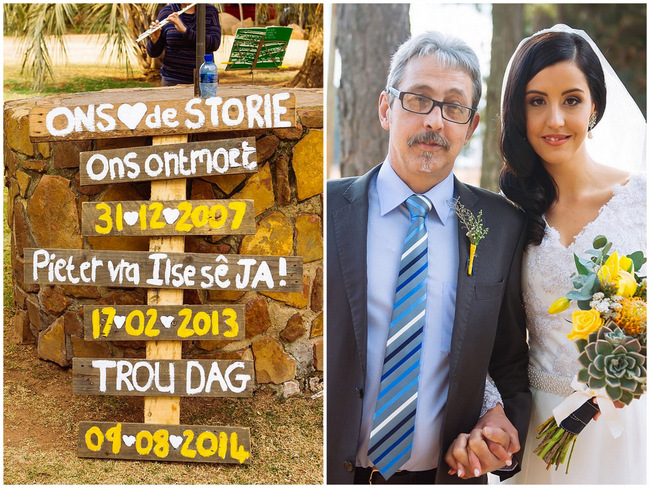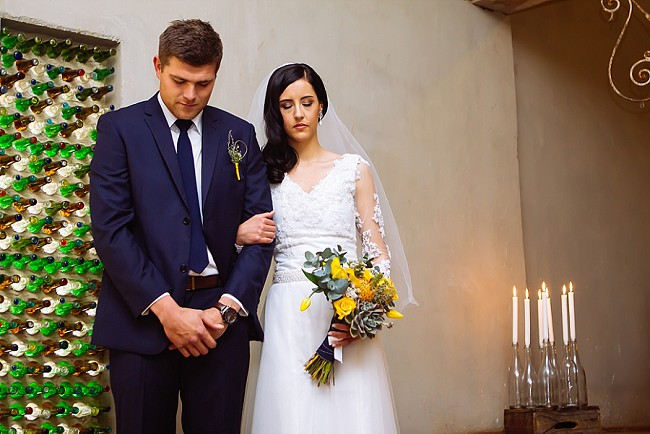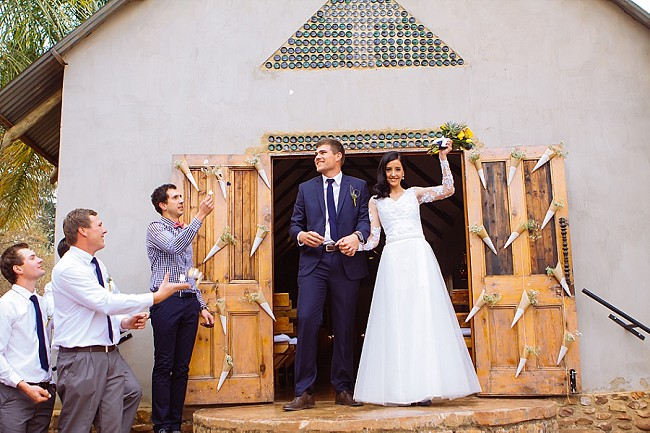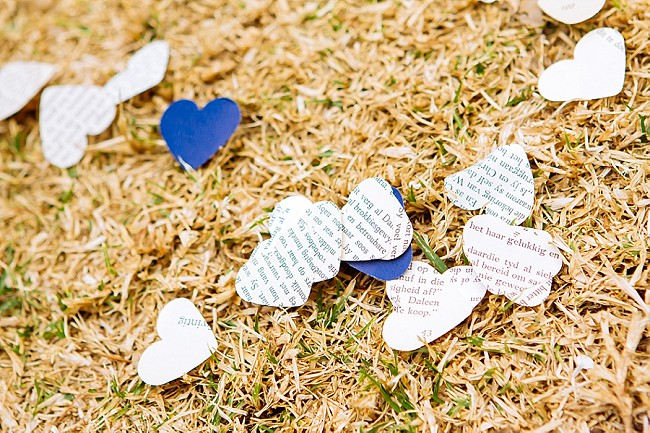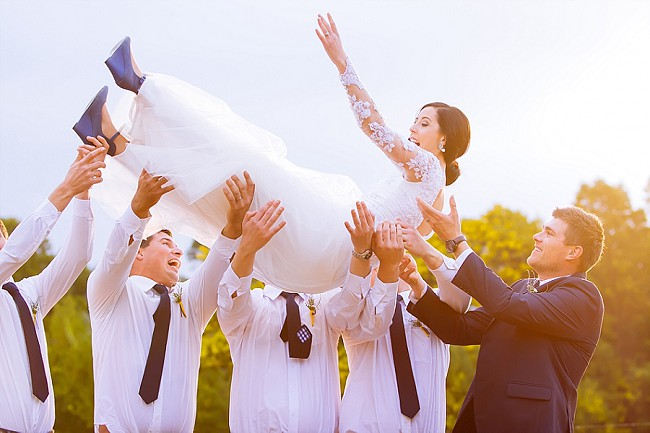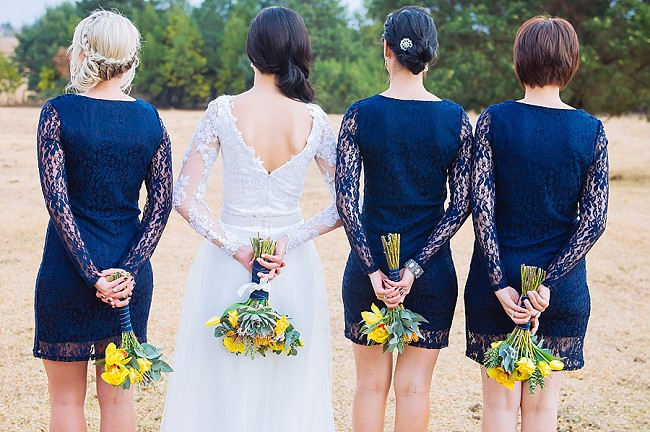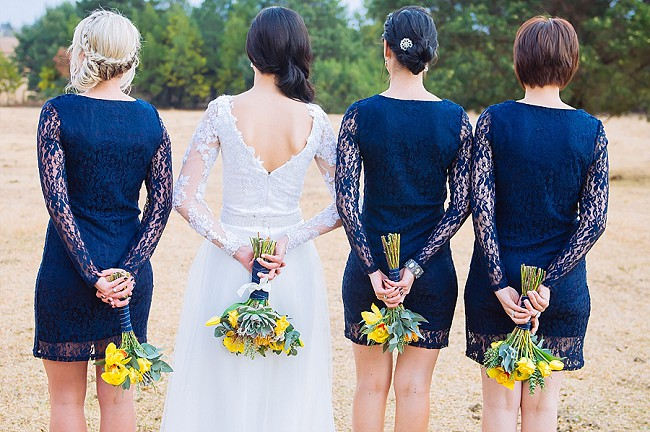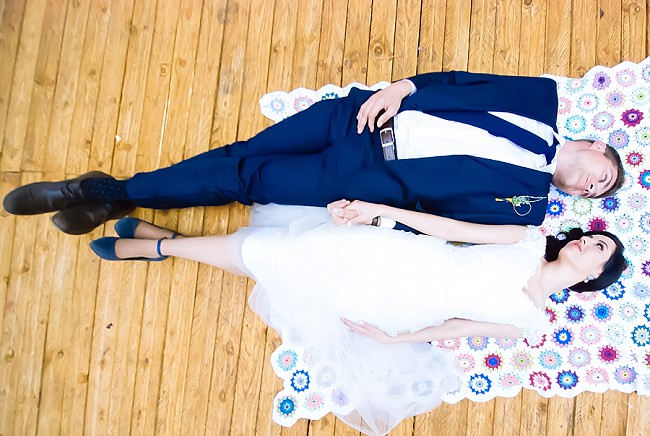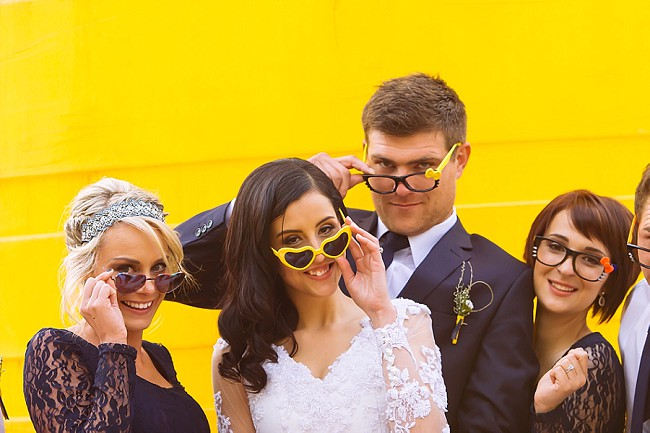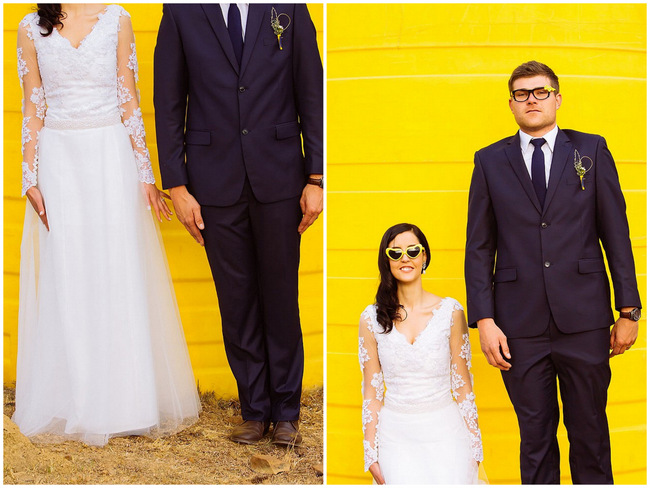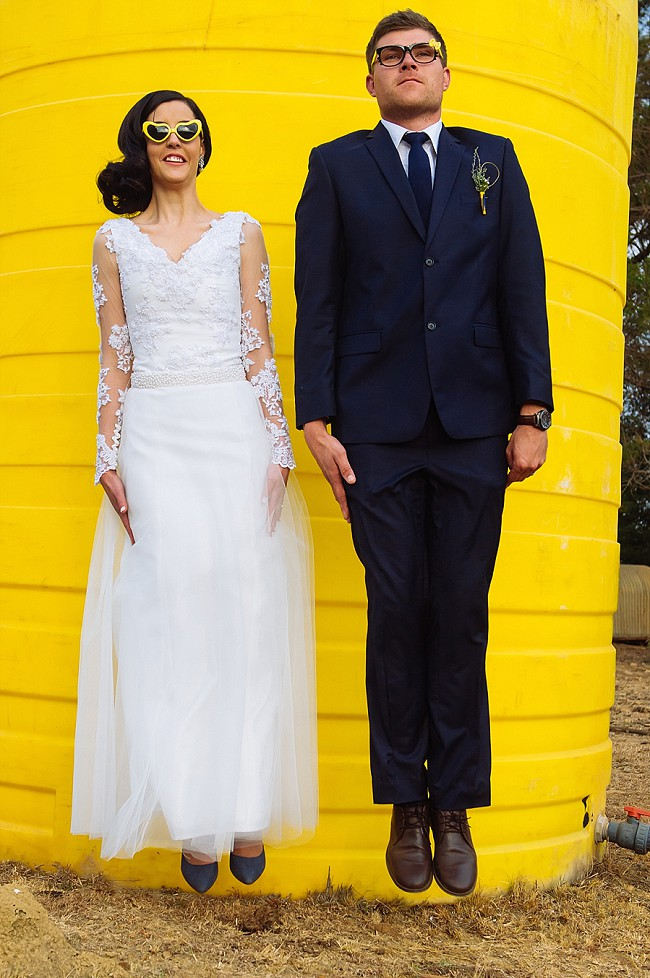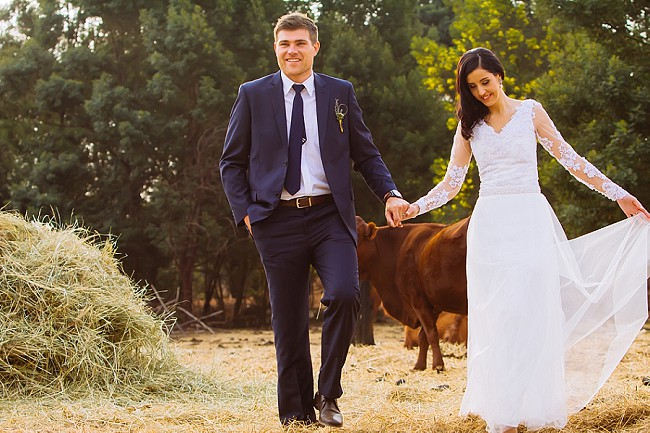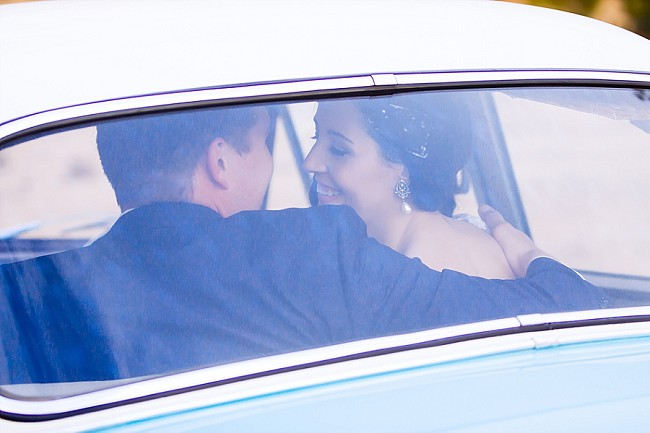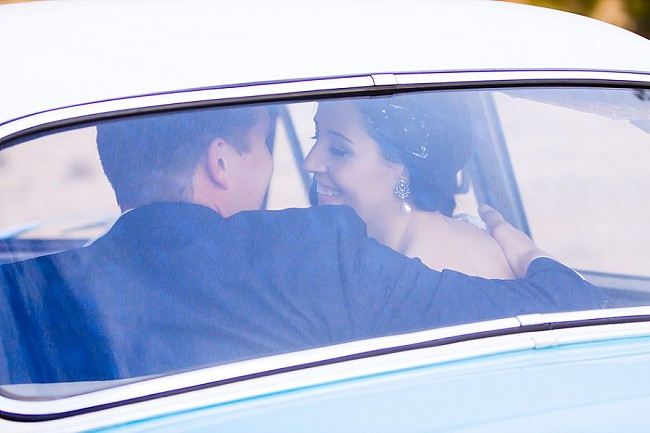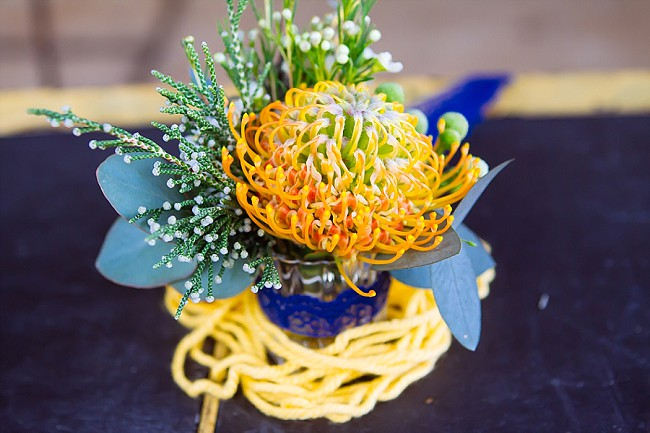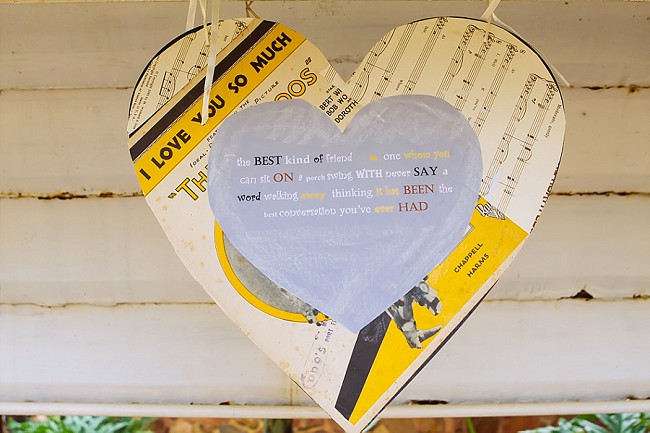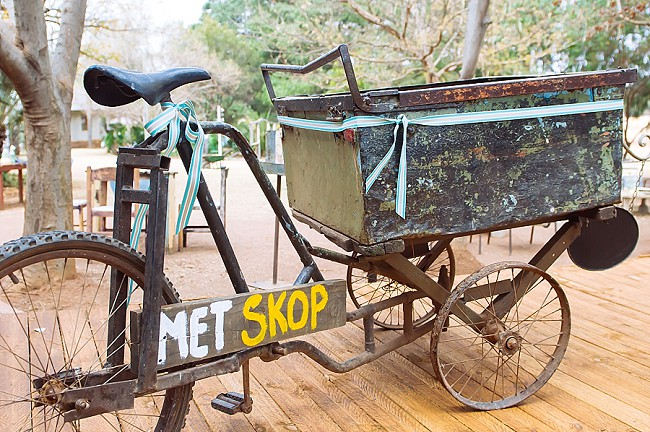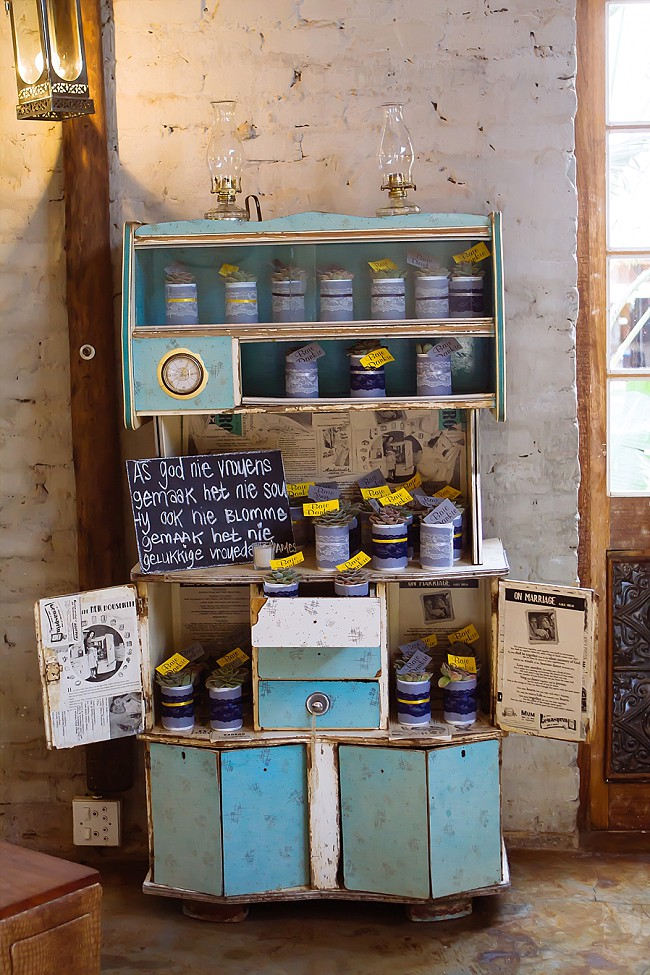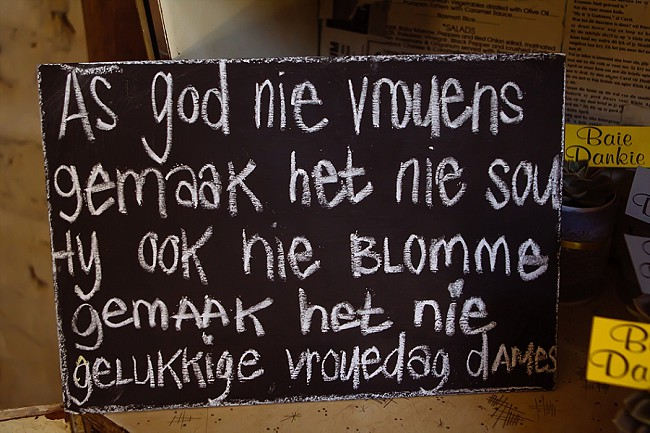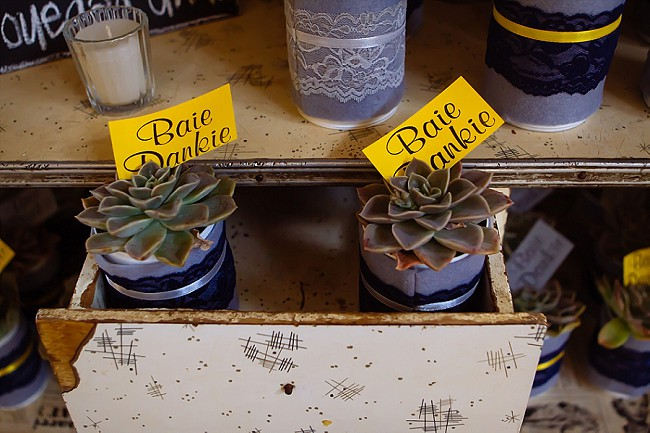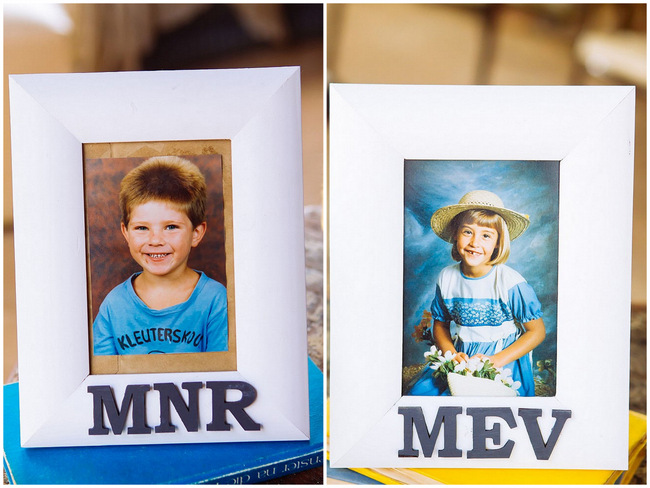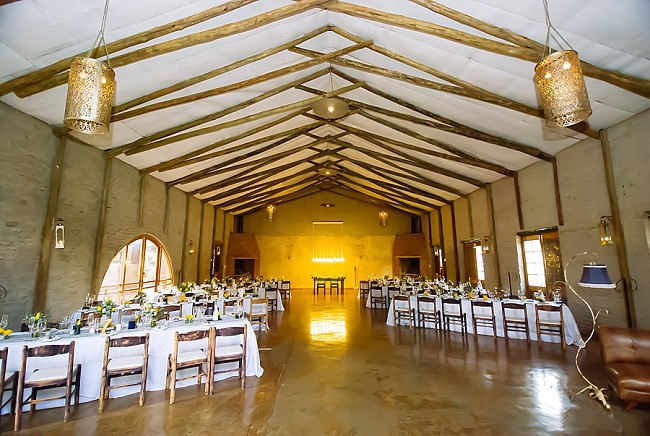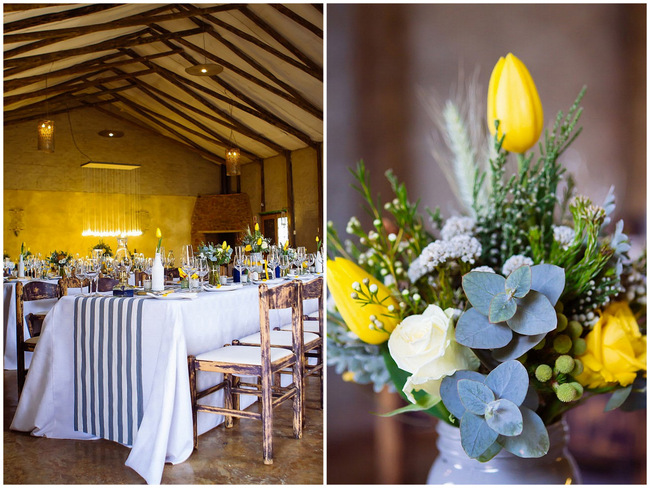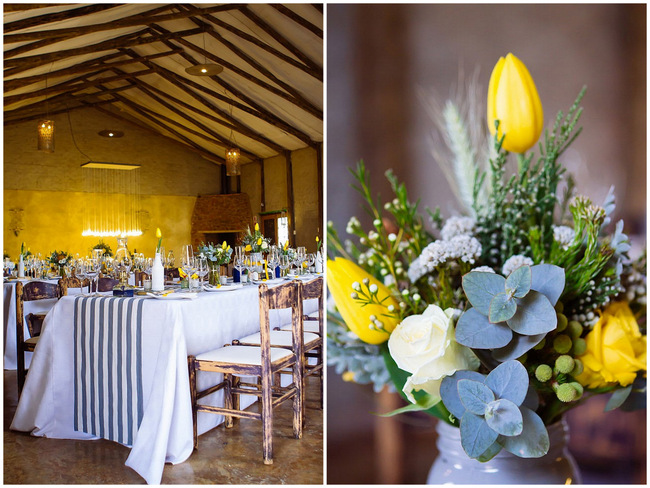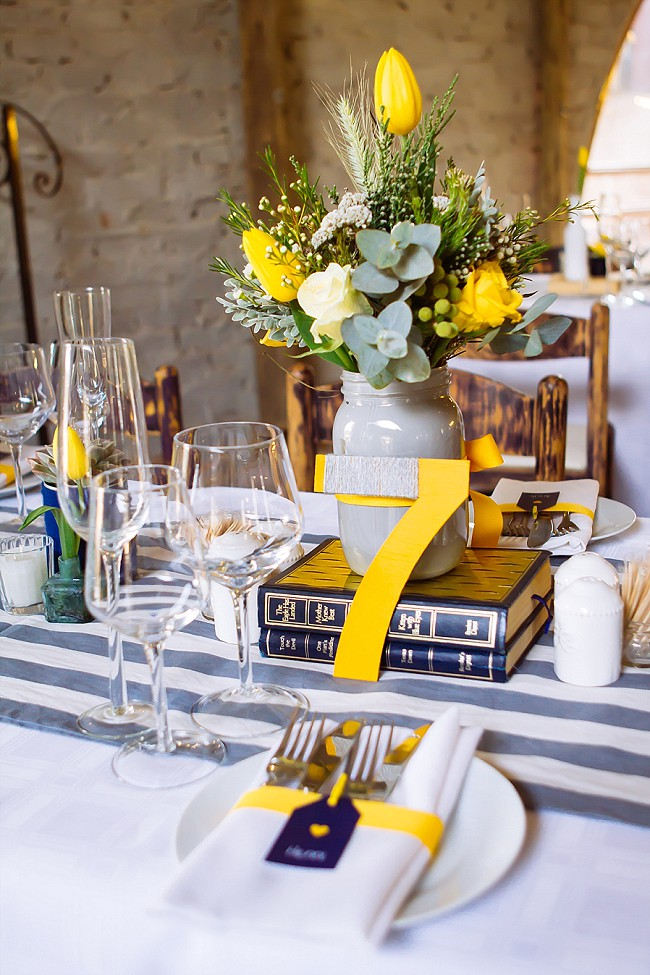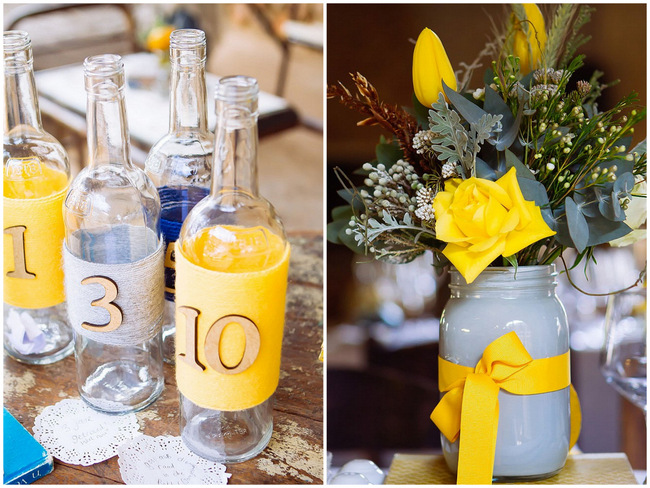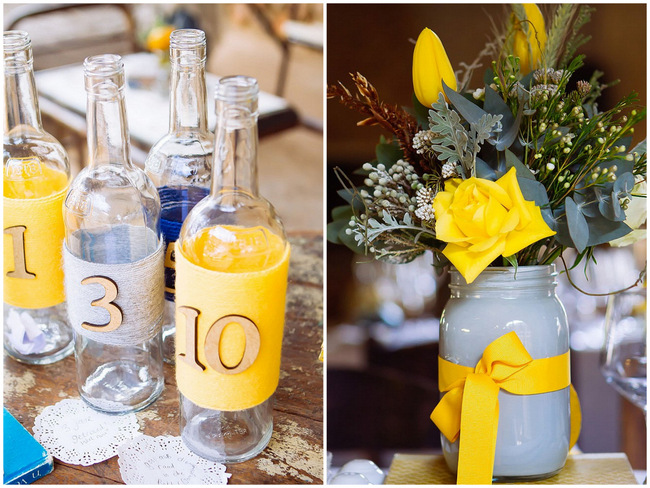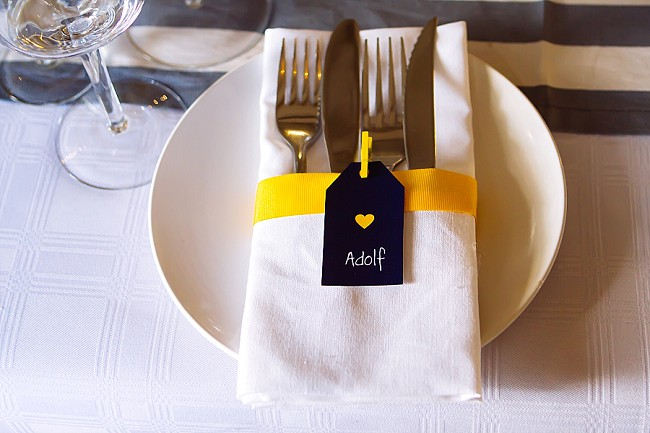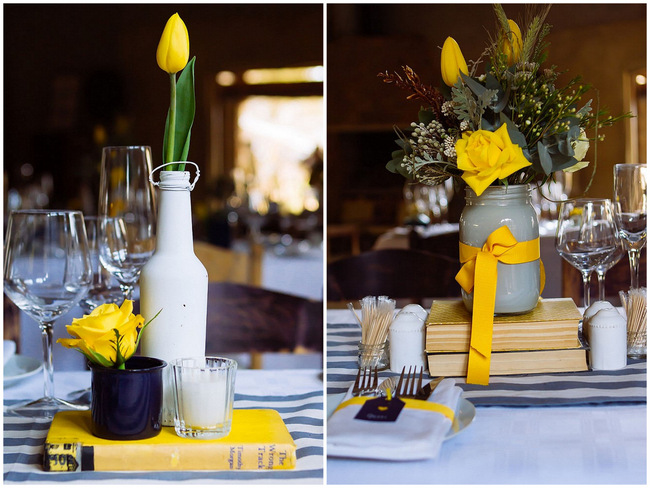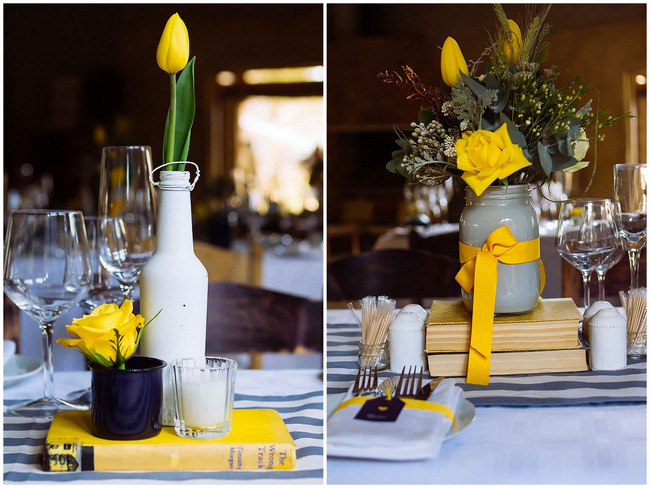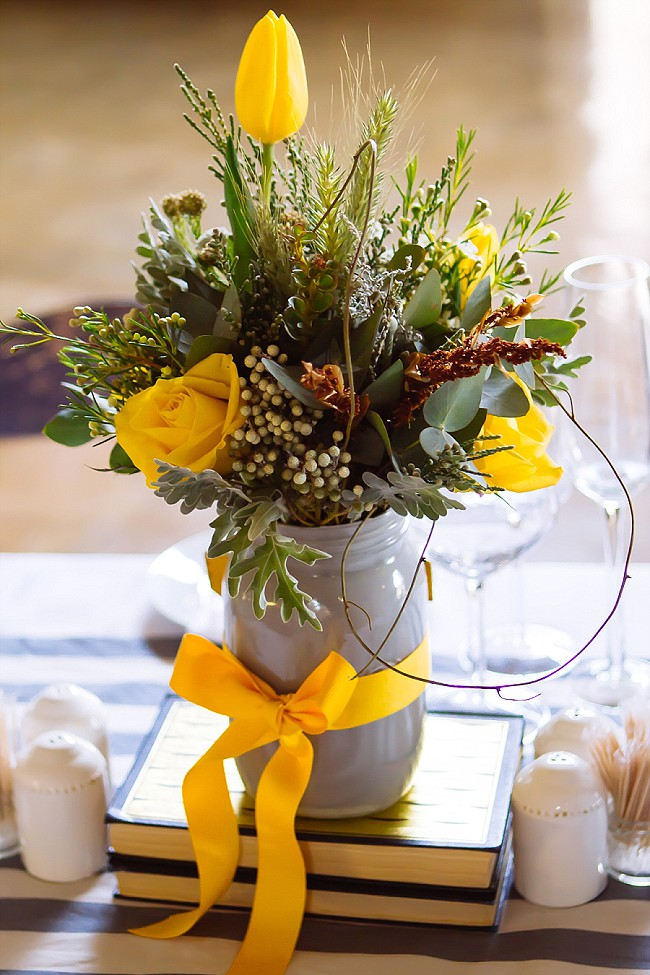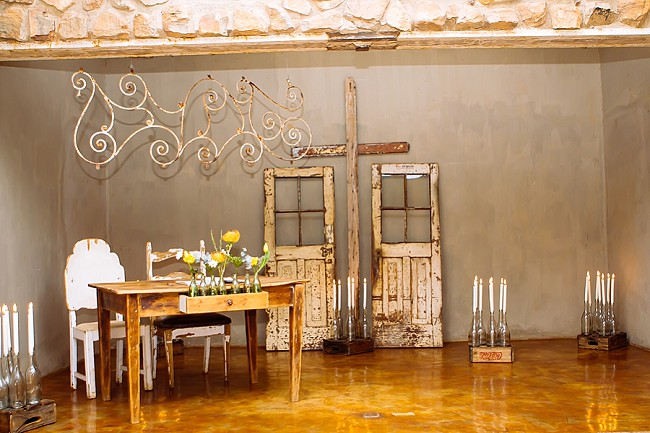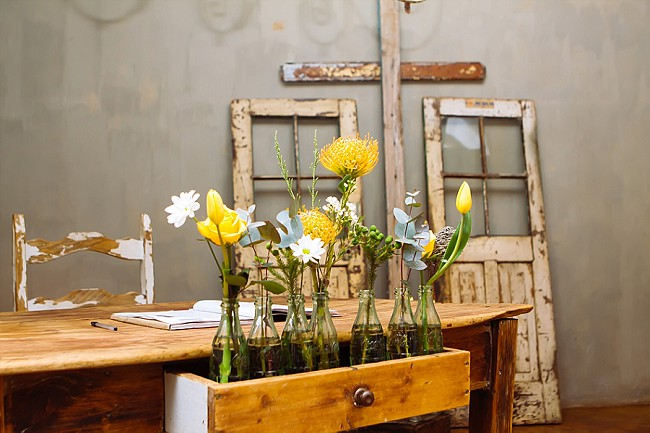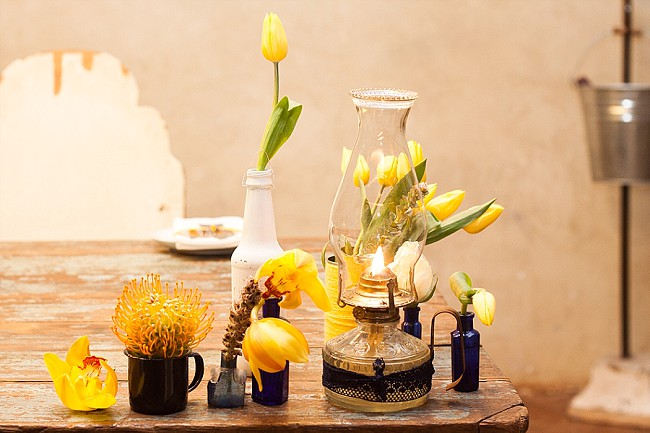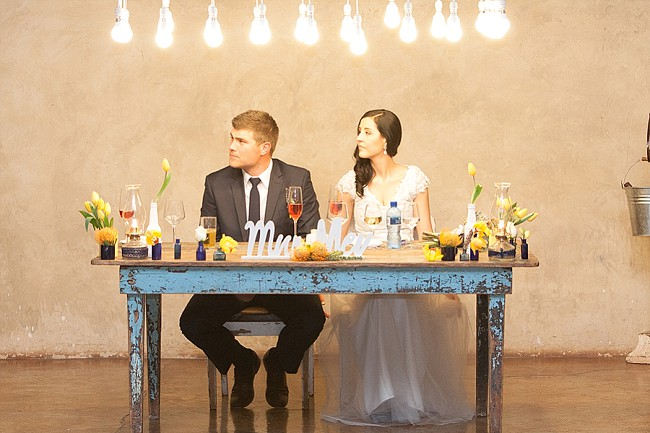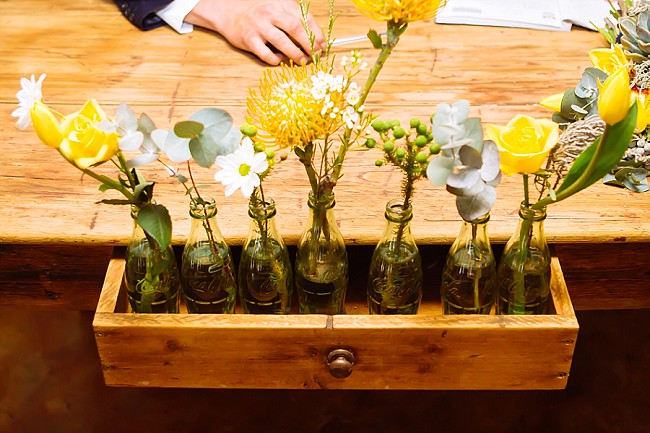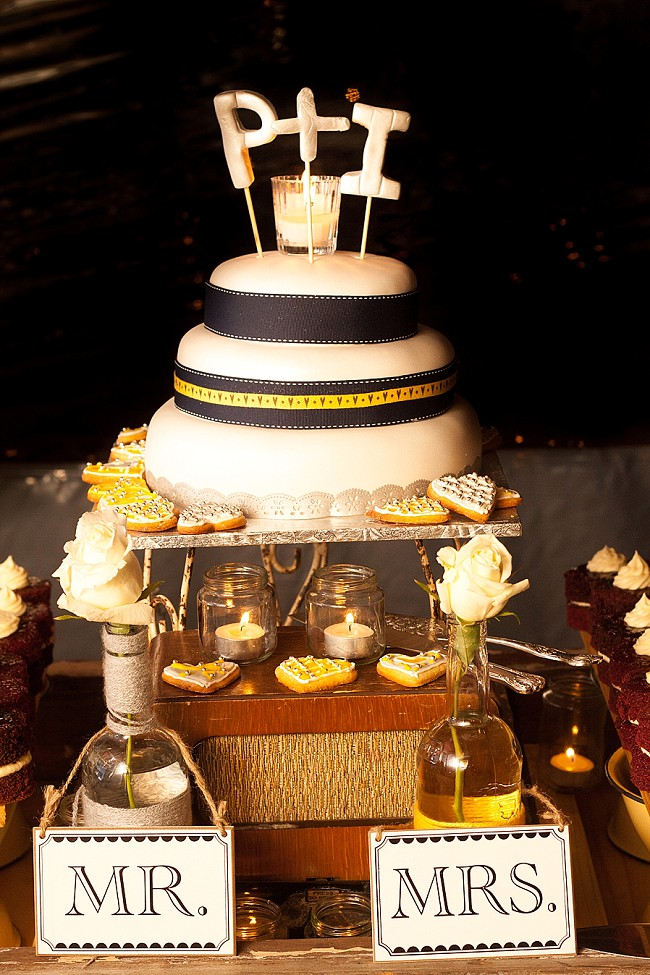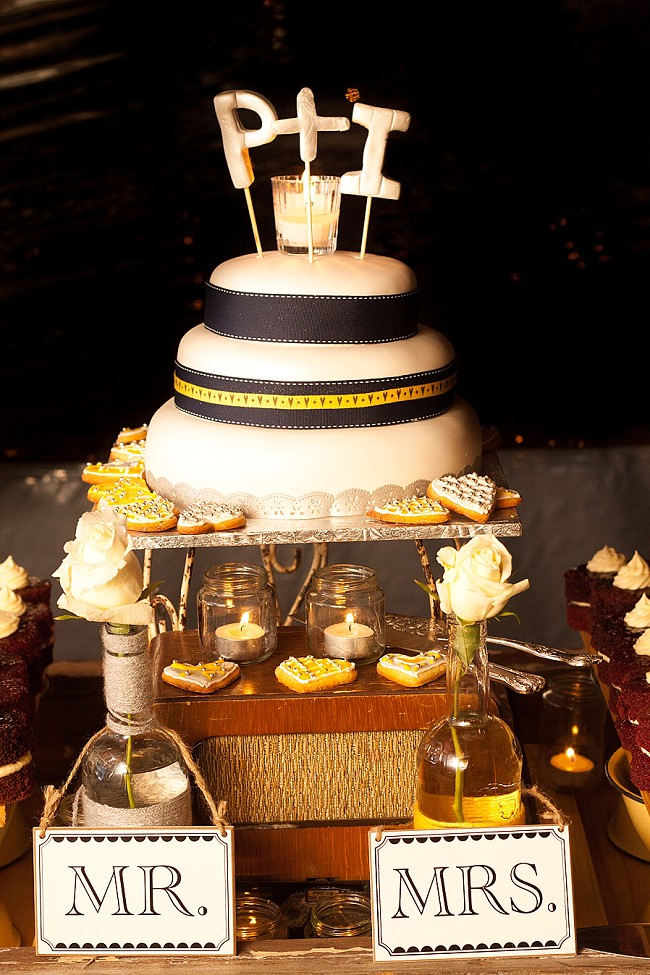 Yellow and Grey Vintage Wedding
Love Story: We met at a very young age. After dating on and off for the first couple of months we just knew that the excitement and fun we had together was something special and decided to make it official.  We had the same ideas of what we wanted in life and there was always just this spark between us. Pieter is very outspoken and full of energy ,where I am the more relaxed peaceful one. The combination of petrol and brake just seemed to be working very well for us as we understood each others personalities from the first year of dating.  After six years of dating we finally got engaged on the beach at while horse-riding. The entire day was romantic and filled with lots of laughs and fun !
Bridal Style:  I always thought that I would wear a tight fitting dress in the end the dress I chose was a soft , flowy and comfortable 3 piece gown. I had a V-neck long sleeved top , a short sleeve top, and a tulle skirt. The belt was handstitched with pearls. I wanted the short sleeves to be able to enjoy dancing, and the long sleeved top because it was winter. Annika is truly amazing in what she does and as soon as I went for my last dress fitting I just wanted to cry ! There was lots of lace and tulle- something that every girl would adore. The long sleeves were my favourite, I felt like a true Hollywood star.
Because I had always wanted yellow in my wedding I thought that the best way to incorporate it would be in my flowers. I wanted the flowers to match the winter and the yellow to bring out the uplifting mood of the day. The fynbos and yellow protea gave it that winter feel and the tulips (my favourite) and yellow roses gave it that uplifting feel.
Bridal Party: My girls wore long sleeve navy dresses, and I asked them to incorporate their own unique style with it. Their bouquets were just a mini version of mine. The men are all non- fuss type of guys, so we went for a plain but stylish look.
Wedding Ceremony: I walked down the aisle to the wedding march by Flute. The ceremony was short and sweet but very touching. The décor was minimal with wine bottles with long candles in and minimal flowers. I loved our confetti which we created by punching hearts from old books, navy and yellow paper! One of the highlights of the day was the recessional –  walking through our loved ones and literally be showered by love!
Wedding Reception: The tables looked exactly as I had envisioned! I am not the normal 'girly' type that opts for pink, so I really LOVED the décor. I would not have wanted it any other way. We had grey and white striped runners on the tables, and we wrapped a bunch of tins with wool. The table numbers were bright yellow, also wrapped with wool. This suited the warm cosy atmosphere which we wanted perfectly. The flowers were minimal but still caught your eye. The fireplace was also great and just gave the room that extra warm cosy feeling. The lights above us made us feel like celebrities,  a very nice touch to the room. The Dj was excellent and our feet were tired the next day! Overall it truly was an unforgettable night.
Wedding Playlist: We entered the reception to Crazy Little Thing Called Love by Queen. Our first dance was to Between the Raindrops by Lifehouse.
Wedding Planning Advice:
If you do have at least 10 months to plan the wedding take your time choosing décor and things. Don't loose sleep because you feel there is still so much to do at the end of the day you will see that all your family and friends will lend a helping hand.
Remember to enjoy the smaller things like practising your first dance , choosing your dress style and fabrics.
Also remember that you are getting married to spend the rest of your life with your partner do not try to satisfy everyone except for you and your partner, after all on each anniversary it is the two of you that will be looking through pictures.
Try to make some alone time on the day and just take a minute to take everything in . Enjoy being the bride for a while !!!!
Wait until you have the right idea of what exactly you want your day to look like. Sometimes you can get carried away and think that you need it and then you end up not even using it.
Stand Out Vendors: Imperfect Perfection. From day one they have just went out of their way to make this a relaxing and exciting journey.
Stop Motion Wedding Video
♥ ♥ ♥ CREDITS ♥ ♥ ♥
Venue Imperfect Perfection / // Photographer Miracles Photo  // Videographer who'sannah  // Dress Nika couture  // Brides Hair & Make Up Rianie Roets  // Flowers & Decor Love and Grace// Cake Wiehan, family frend  // Favors & Stationery DIY  //Wedding Planner Imperfect Perfection
Planning a vintage wedding? Look no further, find your vintage wedding inspiration here!