2014 Blair Nadeau First Look
 Pretty headpieces!
♥  ♥  ♥
The 2014 Blair Nadeau Millinery Bridal Collection has just been launched showering brides-to-be with the most captivating collection of bridal veils and wedding headpieces. PLUS one lucky ConfettiDaydreams.com reader will have a chance to win a selected item from the newly launched Petite Adornment Collection!
Their latest collection, entitled Bohemian Willow, has been handcrafted with love and devotion, which makes it the perfect adornment to any bride's look on her most special day. Inspired by the glamour and opulence of yesteryear, each bridal headpiece is named after a starlet or songbird from the twenties, thirties and even the seventies! Expect an array of bewitching floral crowns, lace Juliet caps and head sashes with exquisite details.
Brides-to-be across the globe can access the 2014 Blair Nadeau Millinery Bridal Collection by visiting www.blairnadeau.com or purchasing directly from the Blair Nadeau Millinery Etsy Store.
2014 Blair Nadeau Millinery Bridal Collection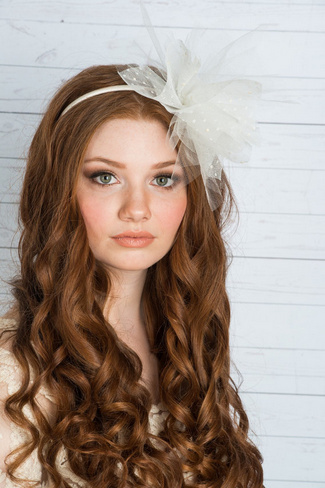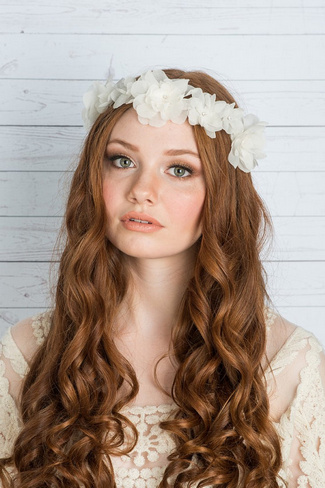 (Above Left) 
Bette:
Puff Veil Fascinator | 
(Above Right)
Farah:
Floral Crown Headpiece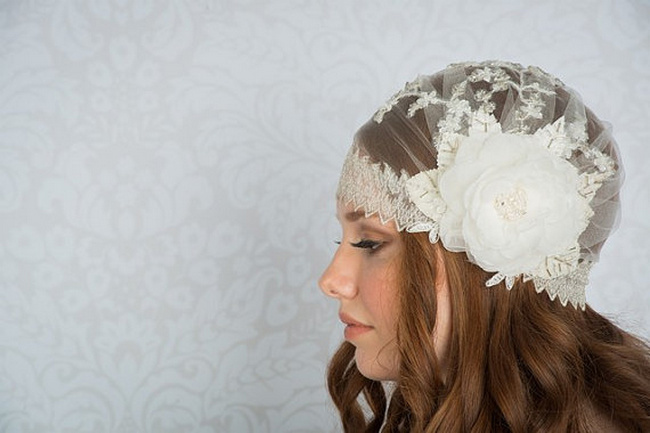 (Above)
Harlow:
Lace Juliet Cap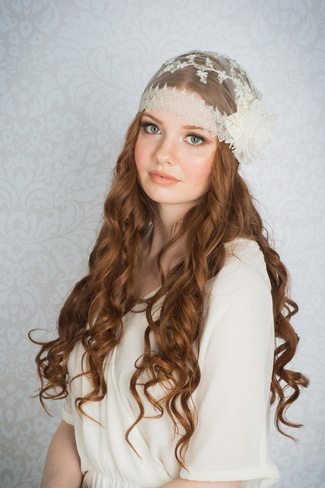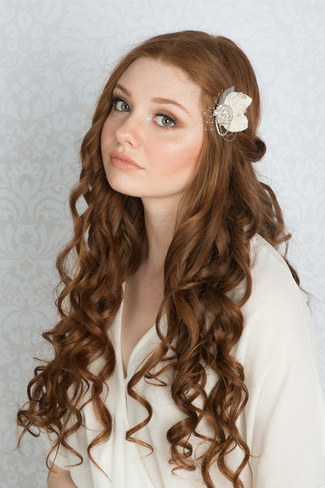 (Above Left)
Harlow:
Lace Juliet Cap | (Above Right)
Grace:
Vintage Hair Clip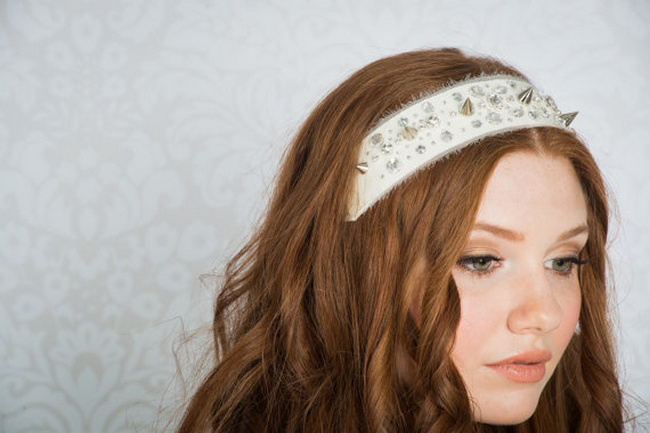 (Above)
Benatar:
Crystal Spike Headsash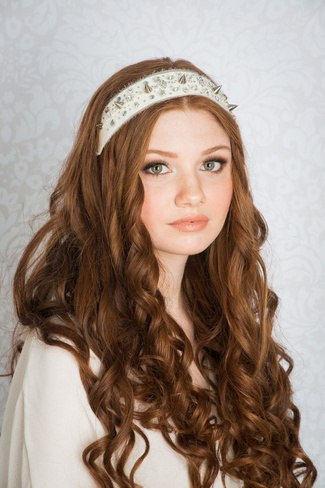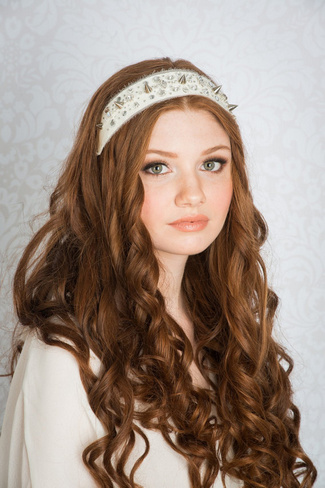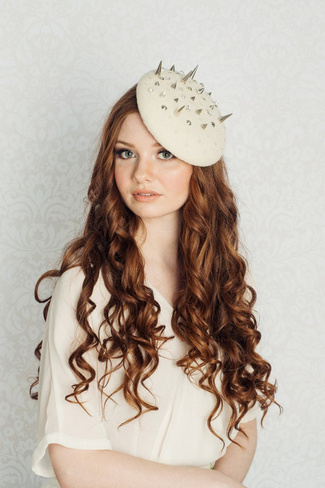 (Above Left)
Benatar:
 Crystal Spike Headsash | (Above Right)
Cherie:
Spiked Fascinator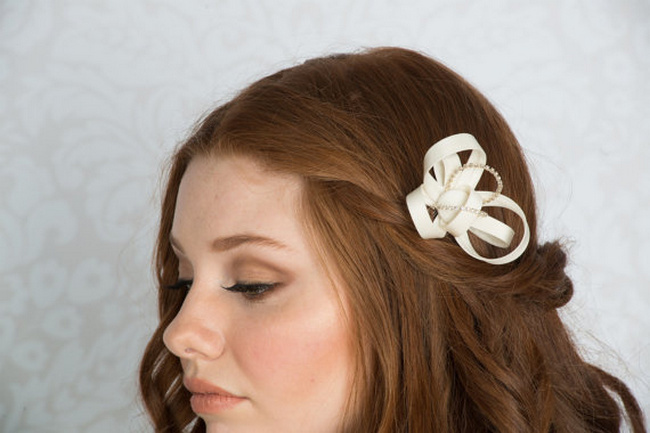 (Above)
Margot:
Crystal Ribbon Fascinator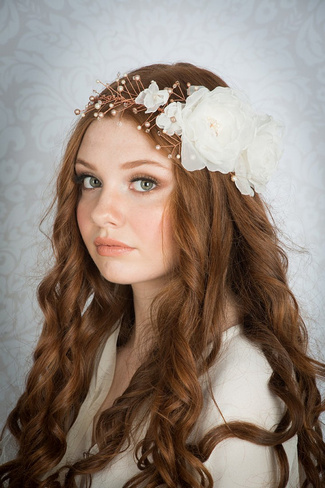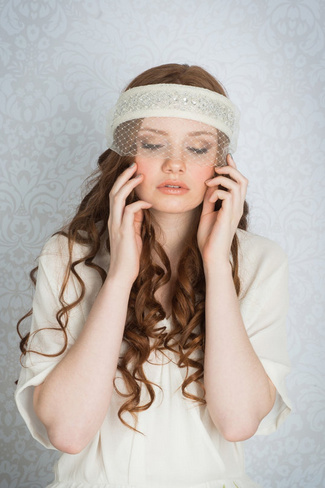 (Above Left)
Ginger:
Crystal Floral Crown | (Above Right)
Gatsby:
Crystal Headband Veil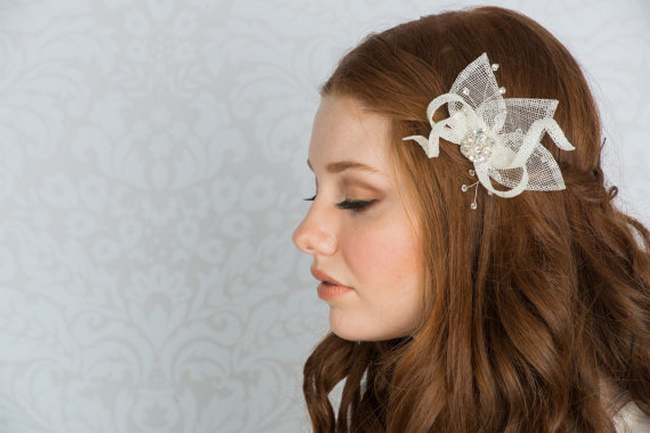 (Above)
Eva:
Sinamay Crystal Bridal Fascinator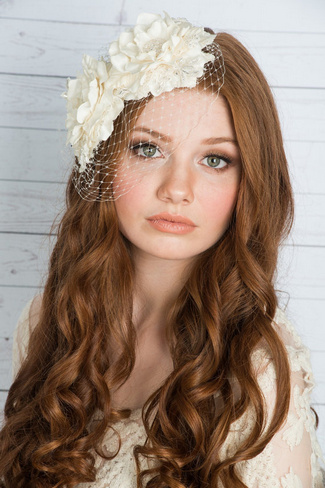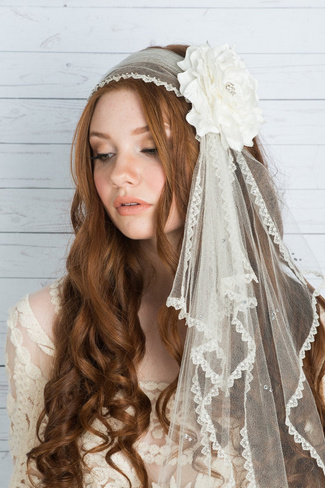 (Above Left)
Olivia:
Floral and Birdcage Veil Headpiece | (Above Right)
Ava:
Silk Tulle Headsash Juliet Veil   
Introducing the Petite Adornment Collection
The latest Blair Nadeau Millinery Bridal Collection includes a 
Petite Adornment Collection
 featuring delicate bridal headpieces and wedding hair accessories available for less than $100.00! 
"We are truly excited about the Petite Adornment launch as we are offering beautiful handcrafted headpieces on a more affordable scale for every bride; some pieces are going to be available exclusively through our Etsy store! These beautiful adornments are made with the finest silks, Swarovski and Preciosa crystals and trim and utilize traditional millinery techniques and tools"
Blair Nadeau Bohemian Willow 2014 Bridal Collection
The 2014 Blair Nadeau Bridal Collection, entitled, Bohemian Willow, is a tale of elaborate beauty and carefree elegance.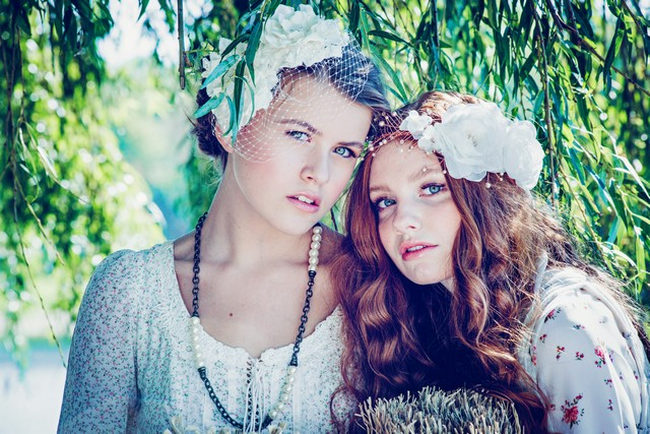 Blair Nadeau Millinery
Hailed as one of  the top Canadian bridal milliners by the Wedding Industry Experts Awards, Blair Nadeau Millinery's handcrafted headpieces have not only graced the manes of an endless array of brides, but they have also graced the covers and scripts of well-known wedding publications and TV shows, making them an irresistible milliner of bridal fascinators, veils and bridal hats for brides-to-be!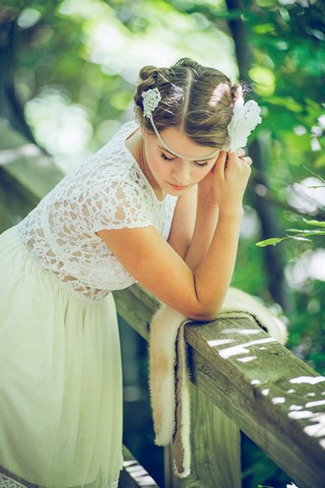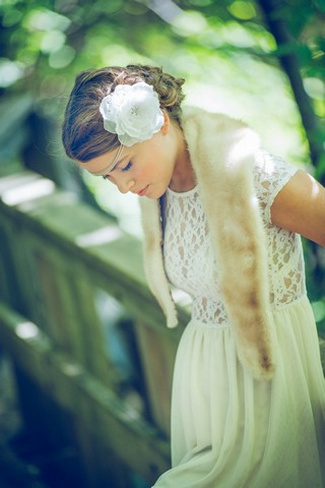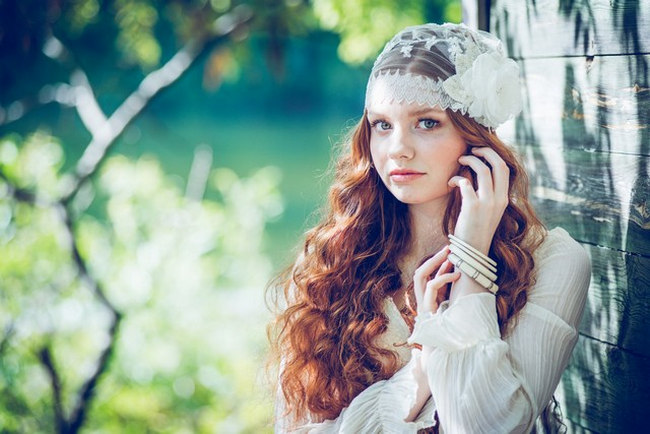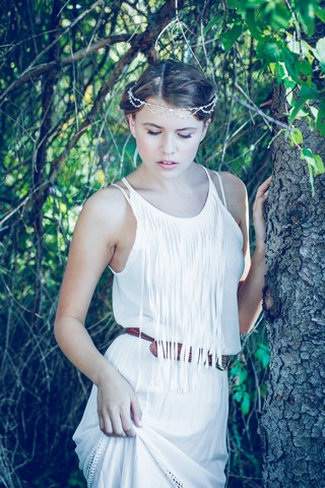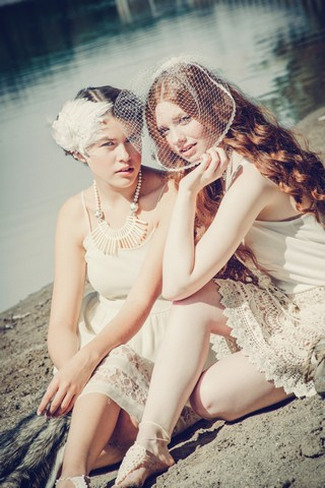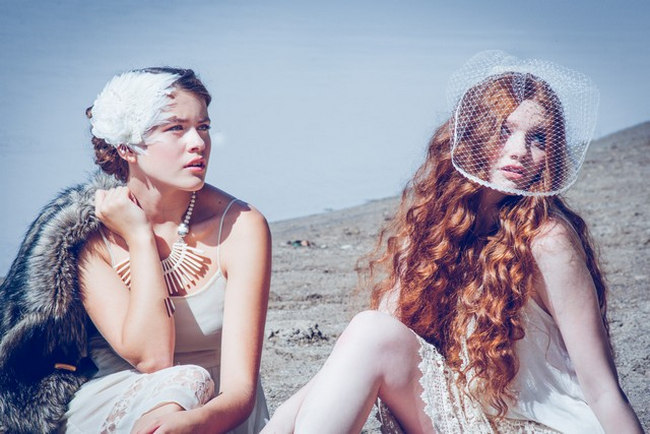 "I was inspired this season by the opulence of the 1920's and the laid back bohemian vibe of the 1970's. I meshed these two style influences together to create a modern telling of 20's bridal juxtaposed against 70's bridal," – Designer, Blair Nadeau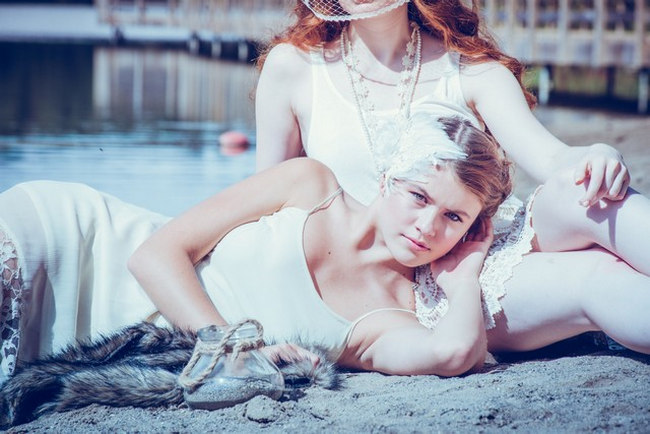 All images are credited to:
Tara West Photography
2014 Blair Nadeau Millinery Giveaway (Now Closed)
To celebrate the launch of their 2014 collection, the Blair Nadeau team is giving one lucky ConfettiDaydreams.com reader across the globe the chance to win a select piece from the new Blair Nadeau Petite Adornment Collection. The winning ConfettiDaydreams.com reader will get to choose from one of these gorgeous bridal headpieces from the 2014 Blair Nadeau Millinery Bridal Collection:
Eva Sinamay Fascinator
Mia Sinamay Fascinator
Grace Vintage Hair Clip
Margot Ribbon Fascinator
(Competition Closed) How To Win
Update: This amazing give-away is open to brides worldwide! Here's how to enter to stand a chance of winning of the Blair Nadeau's latest bridal headpiece designs to grace your pretty mane for your upcoming wedding day:
Leave a comment at the bottom of this post sharing your vision for your look on your wedding day. One lovely and lucky winner will be randomly chosen, so make sure your comment catches out eye!
Stand out by tweeting your entry and the link to this giveaway "https://confettidaydreams.com/win-2014-blair-nadeau-millinery-bridal-collection" to "@ConfettiDdreams" and "@blairnadeau".
Competition closes on 13 February 2014 and the winner will be announced on this post on Valentine's Day so check back on the 14th! xox
Stay up to date with all that Blair Nadeau Millinery has to offer by liking and following their social media profiles below:
Facebook:
www.facebook.com/blairnadeaumillinery
| 
Pinterest:
www.pinterest.com/blairnadeau
| 
Twitter:
www.twitter.com/blairnadeau
|
♥ ♥ ♥ GIVE-AWAY CLOSED: WE HAVE A LUCKY WINNER ♥ ♥ ♥
Hurrah!!! Much love to all who entered this sweet bridal headpiece giveaway by Blair Nadeau! Lucky Leah W. you're the winner of a selected bridal headpiece from the gorgeous 2014 Blair Nadeau Millinery Bridal Collection! To claim your pretty prize, please send an email to [email protected].
♥ ♥ ♥ TERMS ♥ ♥ ♥
Yay! The winner of this Blair Nadeau Millinery prize giveaway has be chosen!
This competition is open to brides across the globe!
Prizes not transferable for cash.
Exact stock depends on availability at time of competition closing.
An entrant may only claim a prize from ConfettiDayDreams.com once every six months.
No correspondence will be entered into, the judges decision is final.
ConfettiDayDreams.com retains the right to cancel the promotion at any time and will not be held liable for any damages. Events may occur that render the competition itself or the awarding of the prize impossible due to reasons beyond the control of ConfettiDayDreams.com, and accordingly ConfettiDayDreams.com may at its absolute discretion vary or amend the competition and the entrant agrees that no liability shall attach to ConfettiDayDreams.com as a result thereof.
By entering this competition, entrants completely release Facebook from ownership or responsibility. This promotion is in no way sponsored, endorsed or administered by, or associated with Facebook. Facebook are excluded from any liability for this promotion.
The entrant is providing information to Confetti Daydreams and not to Facebook.
Good Luck!