CAPE TOWN WEDDING DRESS DESIGNER: Ilse Roux
♥ ♥ ♥
Ilse Roux began her journey from former high school teacher to well-known wedding dress designer by creating Matric dance and wedding dresses as a hobby, before starting her own business as a leap of faith.
Now established for nearly 8 years, Ilse Roux Bridal Wear has grown to become a household name and is much-loved amongst many happy brides! Today, we share a collection of a few of her creations worn by real brides. Go ahead and feast your eyes on all that is special about having an original Ilse Roux design!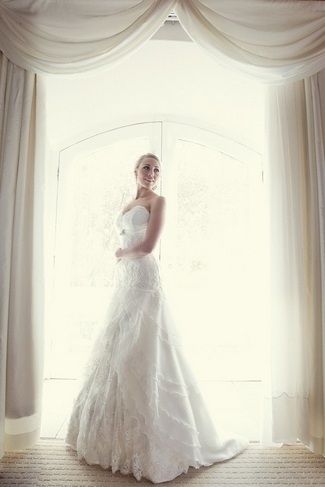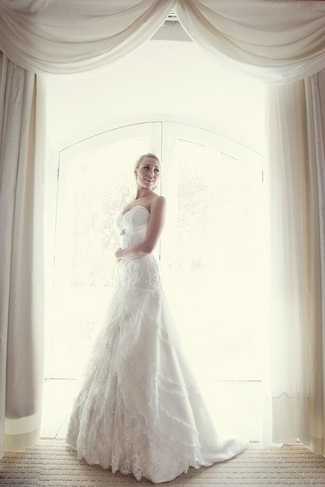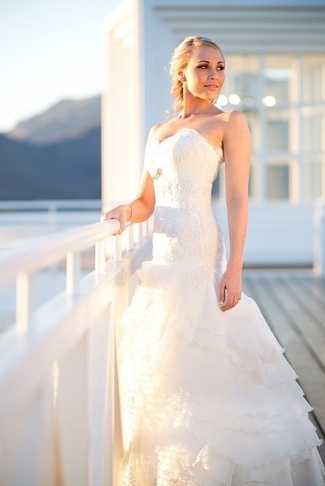 (Above) Shot by:
Bernard Bravenboer Photography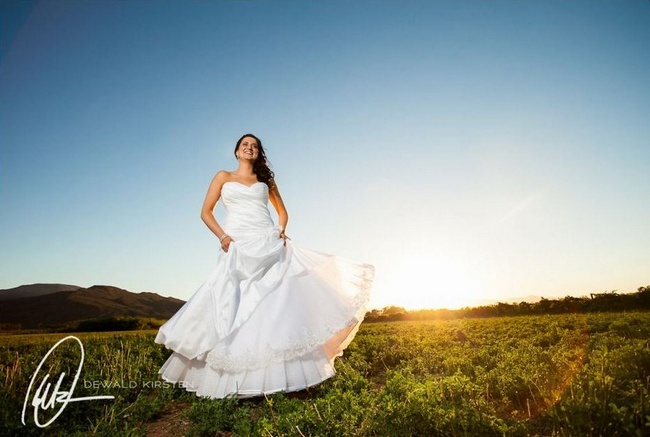 (Above) Shot by:
Dewald Kirsten Photography
Ilse Roux's Signature Style
Creating timeless bridal looks, Ilse's design style varies from a modern classic style to a vintage classic style. She loves incorporating a mix of  delicate and feminine fabrics, textures and well-balanced focus points that creates a sense of romance.
There are as many different styles as there are brides so Ilse prefers to compliment each bride with a style that suits each of them, beginning with a excellent body fit, which she says is the key to a great looking dress!
Ilse reveals that she constructs the dress on the body, which is quite an experience for most brides. She believes that "involving the bride creates more client satisfaction and memories that will last for ever."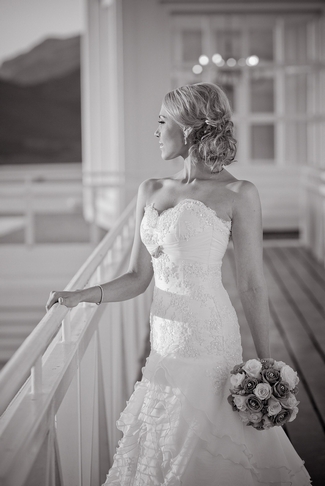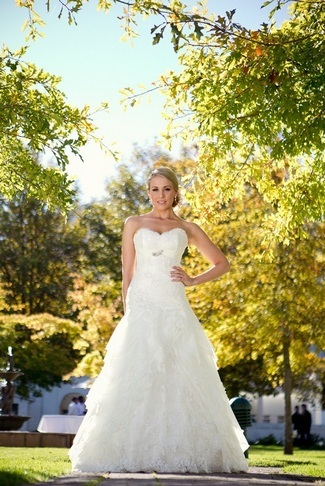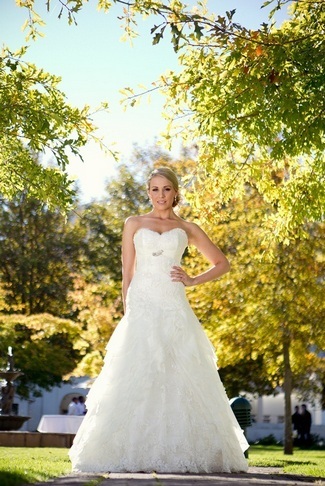 (Above) Shot by: 
Bernard Bravenboer Photography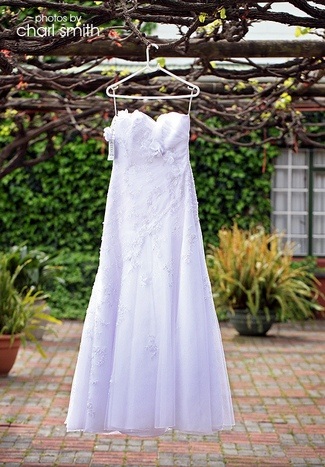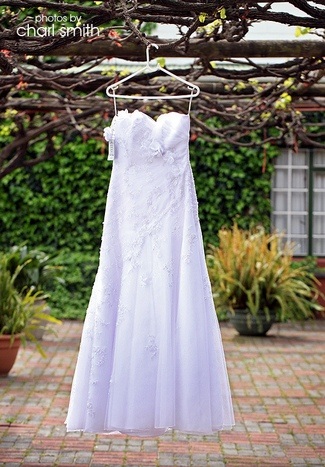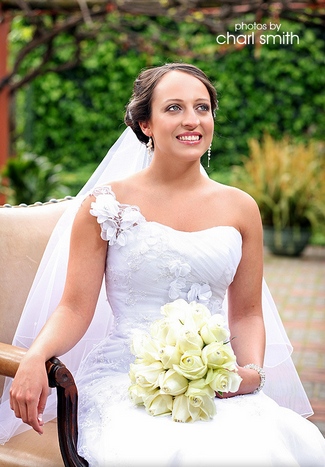 (Above) Shot by: Charl Smith from 
Agape Studio
Ilse Roux's Tips For Selecting The Perfect Wedding Gown
Try on a few wedding dresses in addition to browsing the internet for ideas, as dress styles often look different than you first thought, when tried on.
Book a consultation with at least one designer that you trust to hear their advice
Have a figure analysis

 in order to determine the basic lines and styles that will suit your body shape. Ilse always starts with a basic figure analysis before the design process takes an adventurous turn!
THIS SEASON'S WEDDING DRESS TRENDS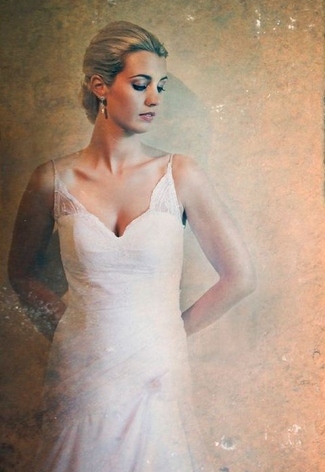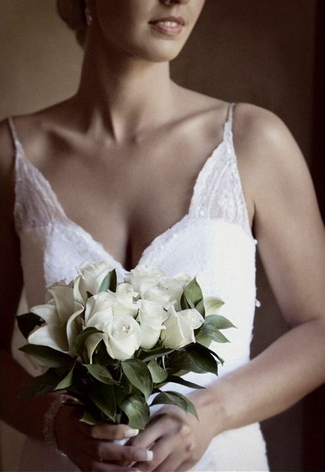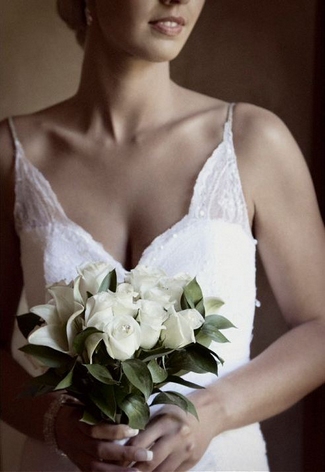 (Above) Shot by:
Yvette Gilbert Photography
What Are This Season's Wedding Dress Trends?
"Lace on bare skin is a very sensual look that is on trend, whether it is on the back, over the shoulders or at the neckline. A French designer once said: The art of dressing is in the showing and the not showing."
"Figure-hugging dresses is still a huge favourite for those who can pull it off!"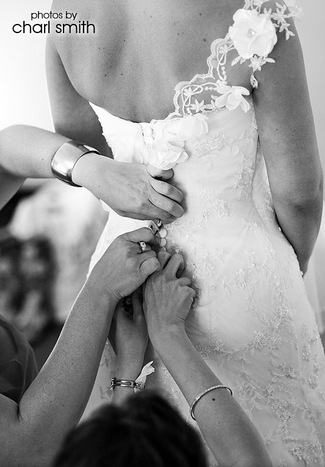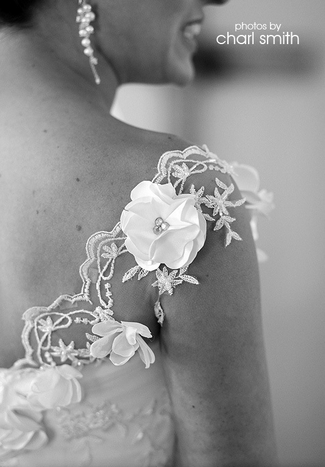 (Above) Shot by: Charl Smith from 
Agape Studio
Bridal Accessories to complete your look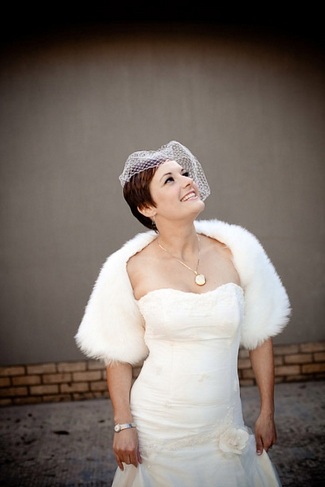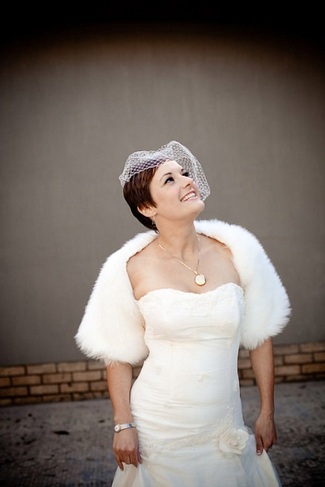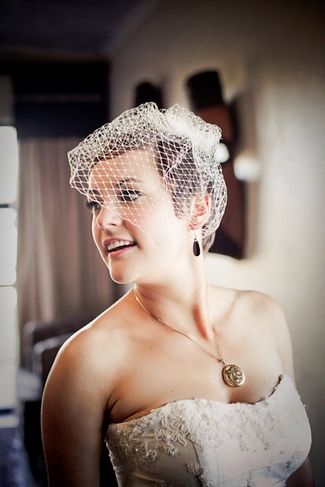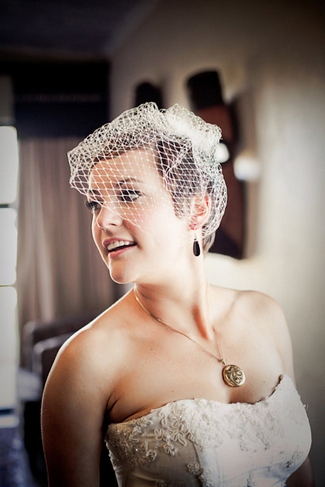 (Above) Shot by: 
Nikki Meyer Photography
What Bridal Accessories Are Popular At The Moment?
Inspired by an era long forgotten, add a touch of vintage glamour to your bridal look, says Ilse. To recreate this look in a unique way, she suggests that you add a few of these bridal accessories:
Bird cage veil to adorn your hairstyle
Short lace gloves (rouged or with buttons on the side, with or without fingers)
Brooches secured on your dress, in your hair or as part of your jewellery
Hair clips with feathers, netting, pearls or diamanté
Alice Band ribbon in your hair
Large chandelier earrings or jewellery made with ribbons, lace and beads
Fur sashes with diamanté clasps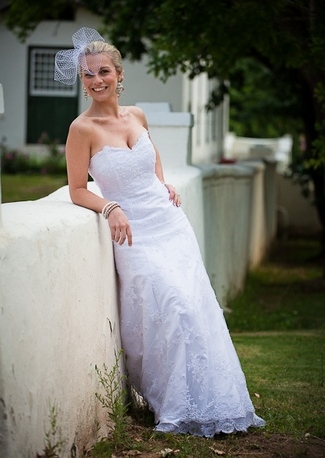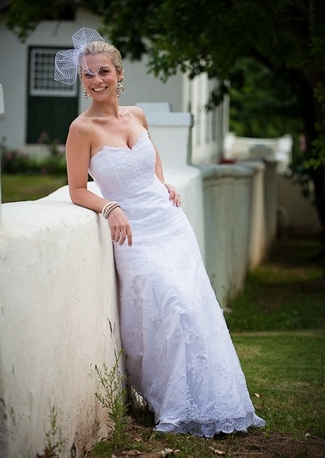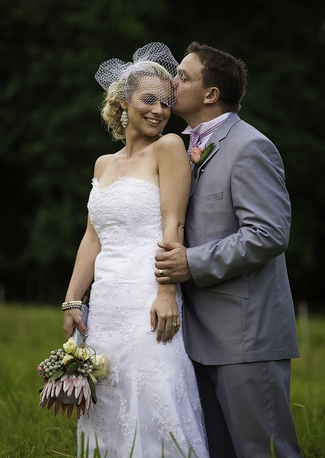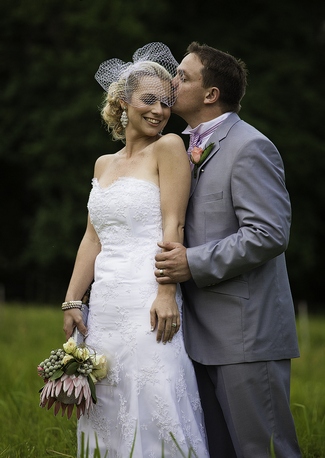 (Above) Shot by: 
Dewald Kirsten Photography
Ilse Roux offers both custom-made bridal wear for purchase from her Bridal Studio and off-the-shelf bridal wear and accessories for purchase or hire from her Bridal Shop. To view a collecting of her wedding gowns, visit www.ilserouxbridal.co.za. To find out more, get in touch with Ilse by sending an email to [email protected] (Bridal Shop) or  [email protected] (Bridal Studio).