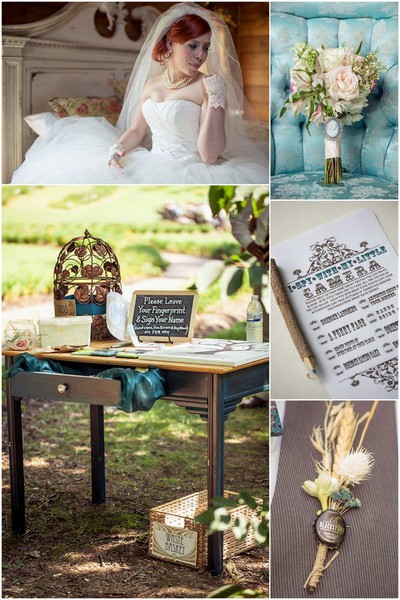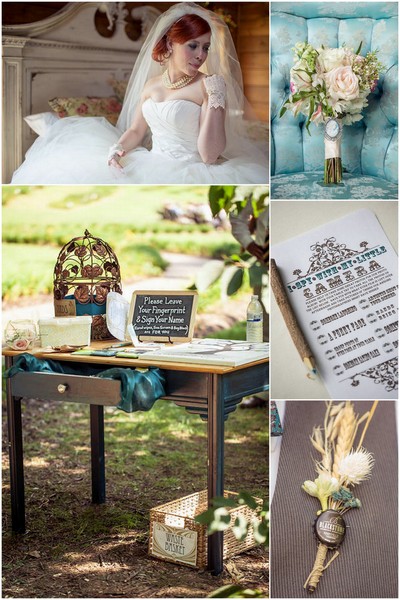 DIY Vintage Grandeur
in Navy & Ivory
♥ ♥ ♥
Behold at this southern mountain wedding held in Knoxville, Tennessee that overflows with DIY details and rustic vintage loveliness in grand hues of navy and ivory!
Handmade wedding occasions wherein bride and groom realise their vision together is such a delight to encounter!
Exhibited perfectly by our former Pink & Peach Summer Vineyard Vintage Wedding; this time around, enjoy the precious moments in time of Suzanne & Jordon's beautiful wedding captured by JoPhoto.
Vintage Navy & Ivory DIY Wedding Look
What a sight to behold! Suzanne was the epitome of beauty and vintage elegance in her ivory wedding gown worn with lace gloves, brooch details and navy accents. To top it all off, her striking red hair worked wonderfully with her simple, yet dramatic bridal look.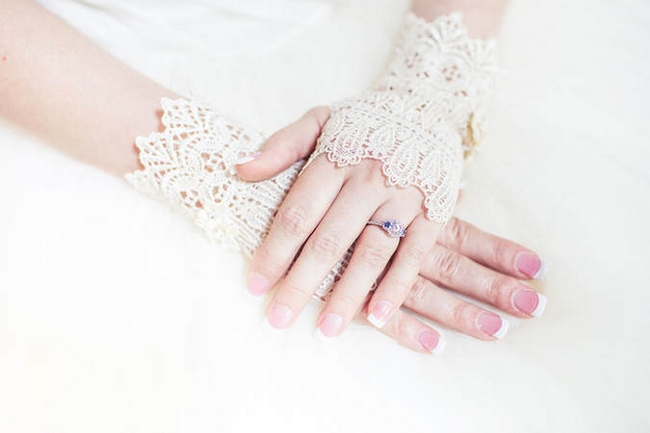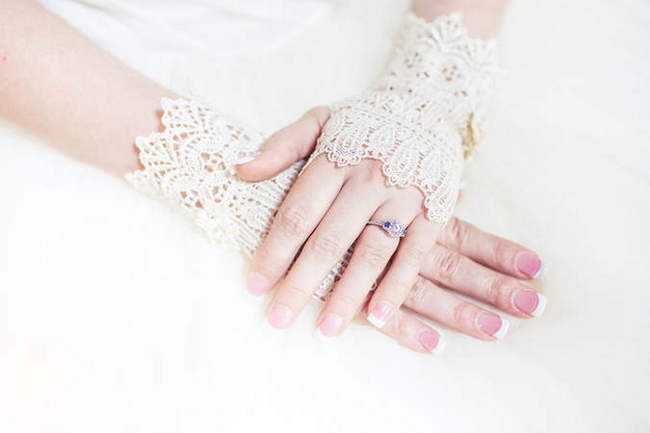 (Above) DIY Bridal Gloves: Crafted by the bride herself, creative Suzanne made her lace bridal finger-less gloves.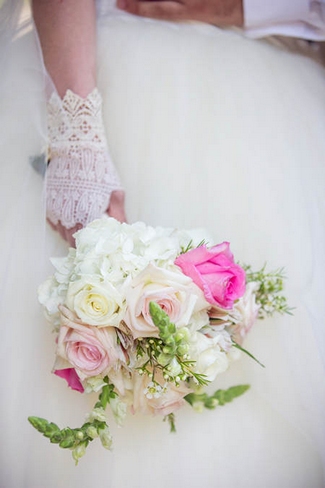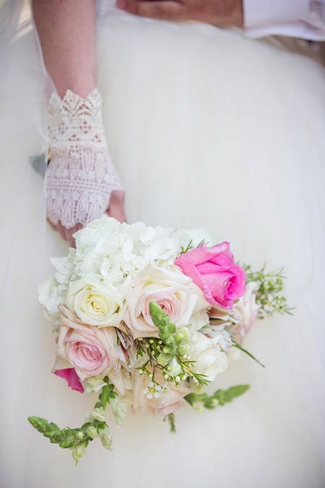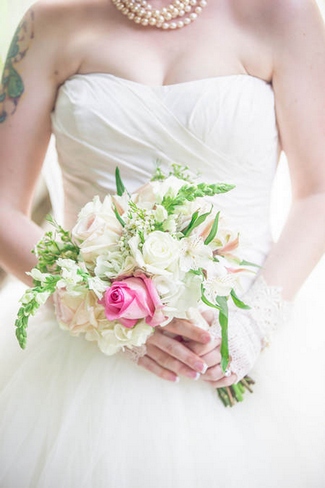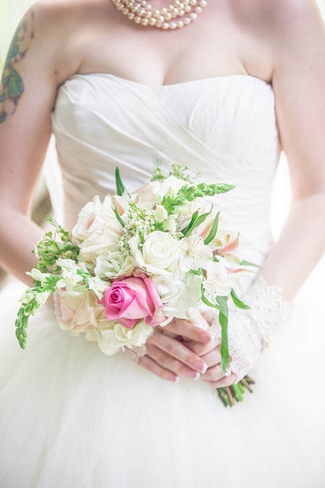 (Above) Her bridal bouquet was a luscious combination of flowers and greenery enveloped with ribbon. White, cream and pale pink roses were the main focus with touches of bright pinks to make her bouquet pop!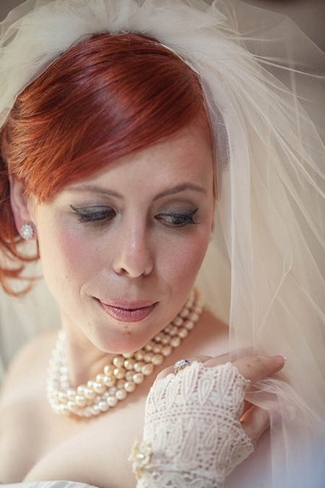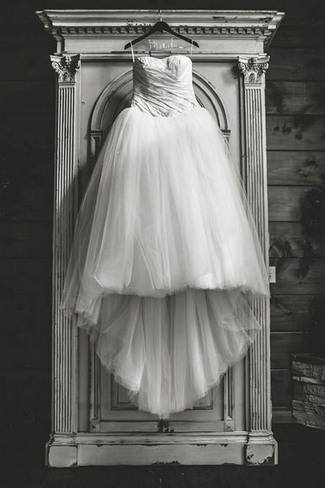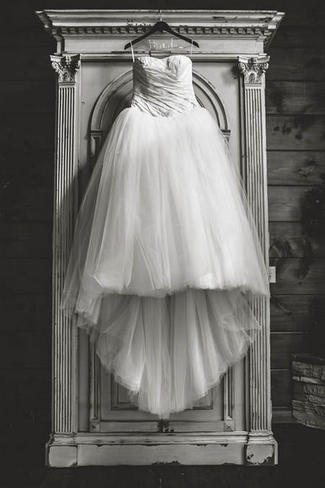 (Above Left) An elegant string of pearls adorned her neck and classic diamond stud earrings added a little sparkle to her look.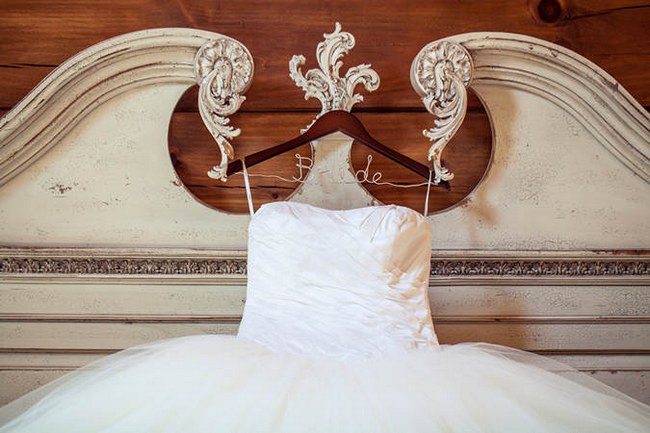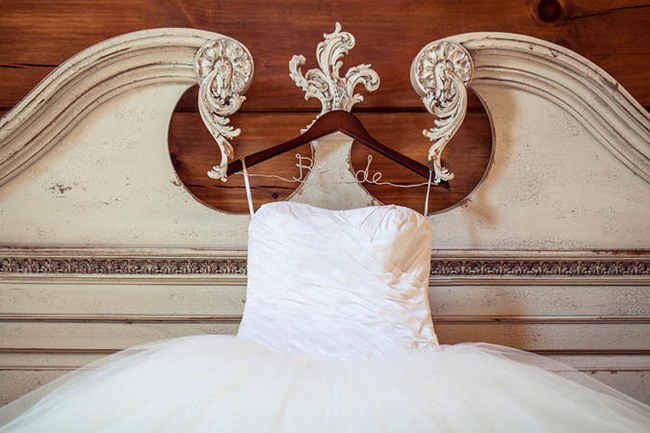 (Above) Suzanne wore a stunning ivory gown with a strapless bodice and tulle skirt and train.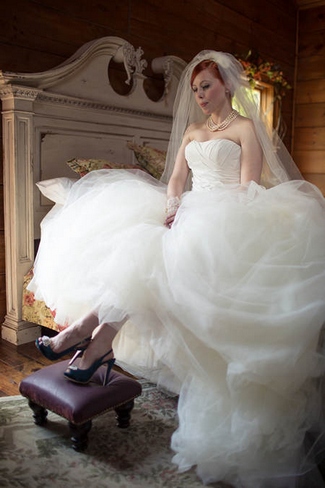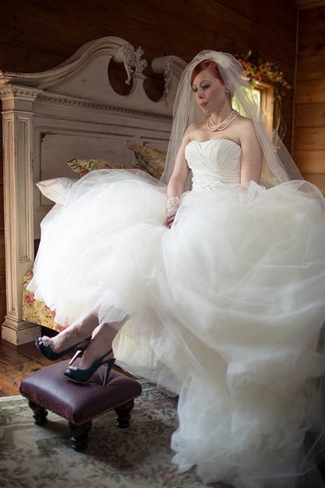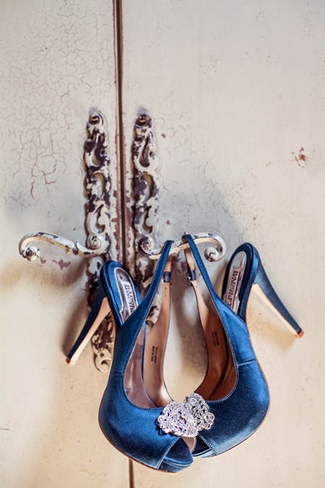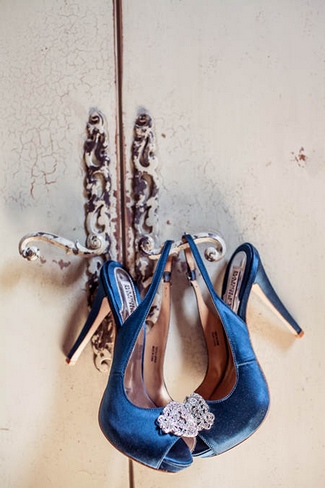 (Above) Decadent navy peep-toe heels were the perfect addition to complete her  ivory bridal look.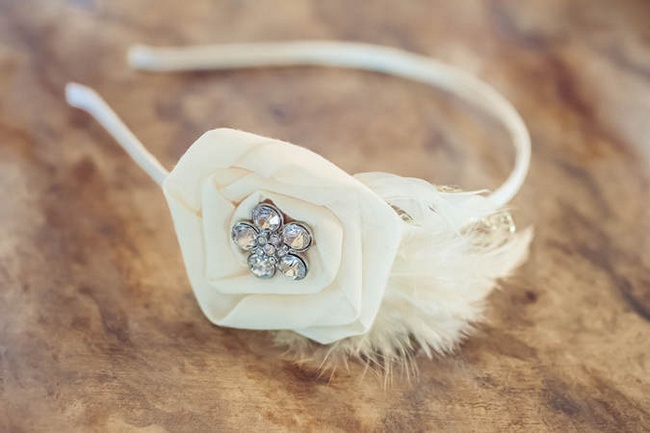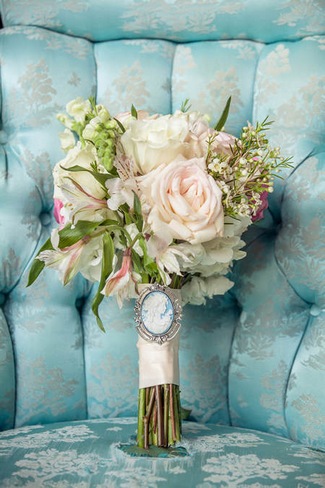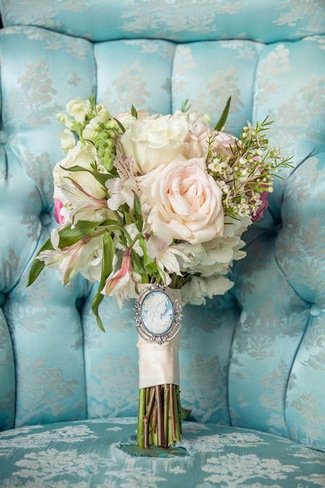 (Above) An ivory material flower,  diamante and feather headband was worn underneath Suzanne's fairytale wedding veil.
♥
 (Left and Below) To add a dash of vintage to their bridal looks, Suzanne used beautiful vintage brooches to adorn the ribbon-covered stems of all the wedding bouquets.
♥
(Below) Her bridesmaids bouquets with vintage brooches were smaller versions of her bouquet, which complimented their matching navy dresses.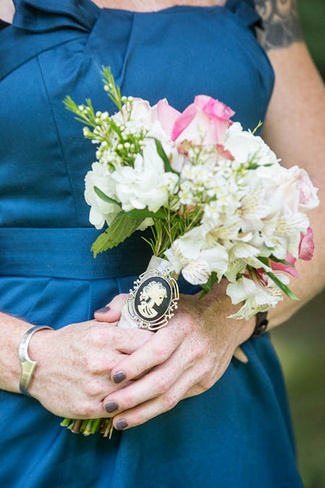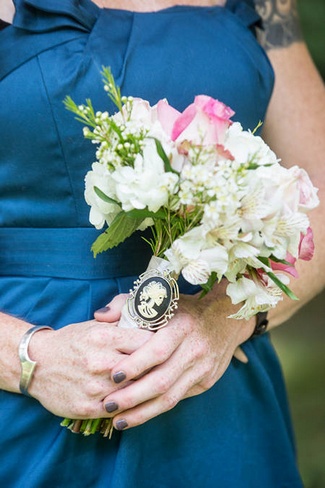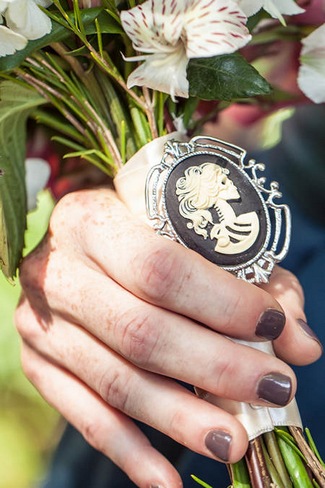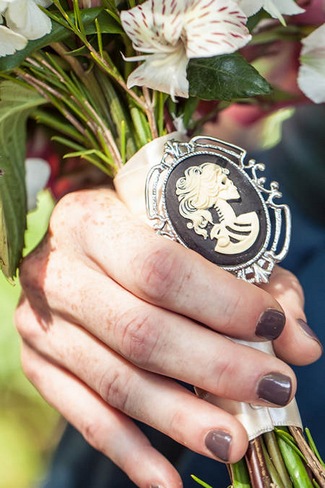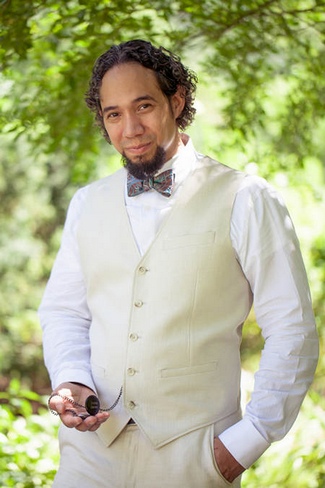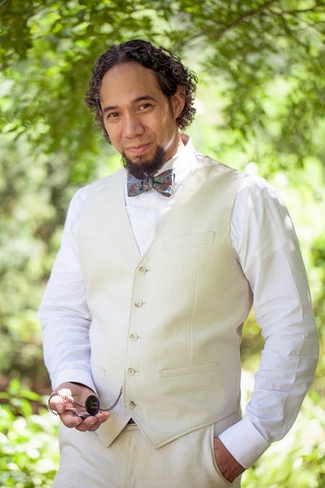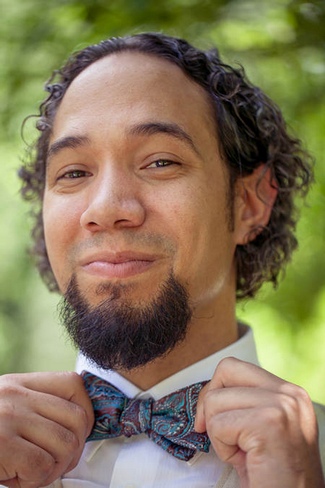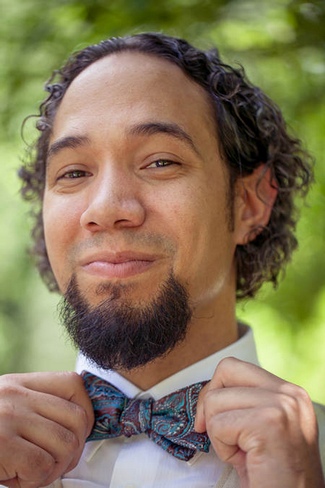 (Above) Suzanne handmade the bow ties worn by Jordan and his groomsmen.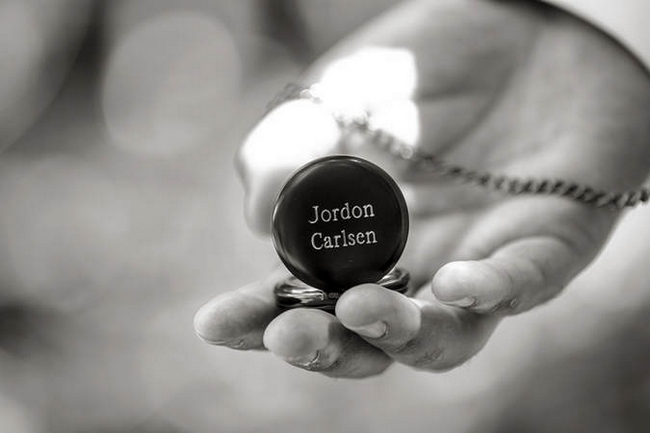 (Above) Jordan carried a pocket watch with his name inscribed on the exterior cover.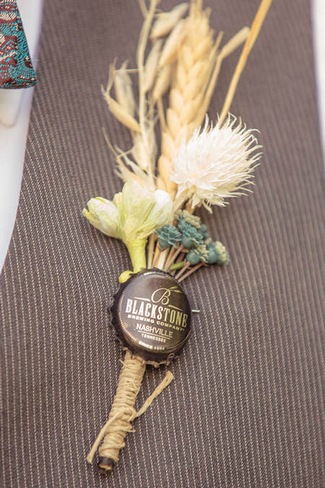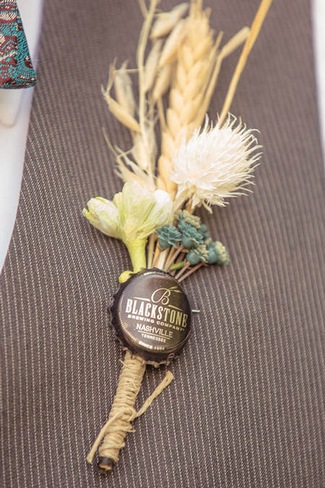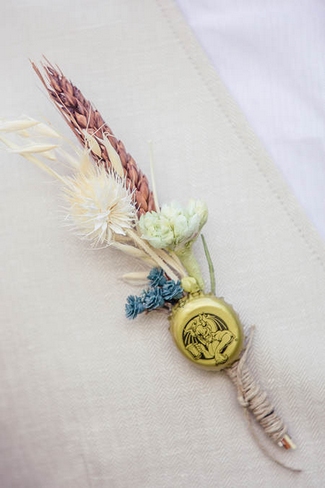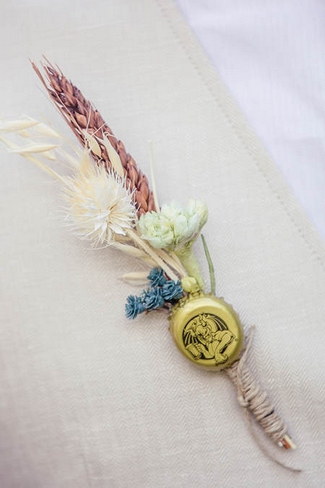 (Above) DIY Vintage Boutonnieres: Also created by Suzanne, were the groom and groomsmen's unique boutonnieres, which comprised vintage-inspired bottle caps and a colorful mix of masculine flowers.
Vintage Navy & Ivory DIY Wedding Ceremony
Hosted at the base of the Great Smoky Mountains National Park at The Lily Barn in Townsend, Tennessee, Suzanne and Jordon's Summertime wedding ceremony was surrounded by a forest of trees and green terrain.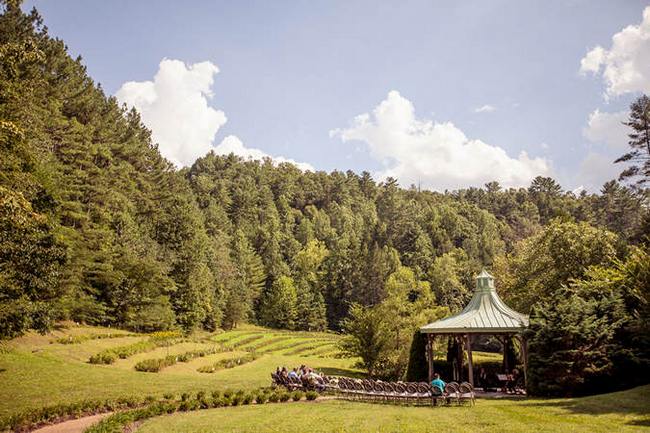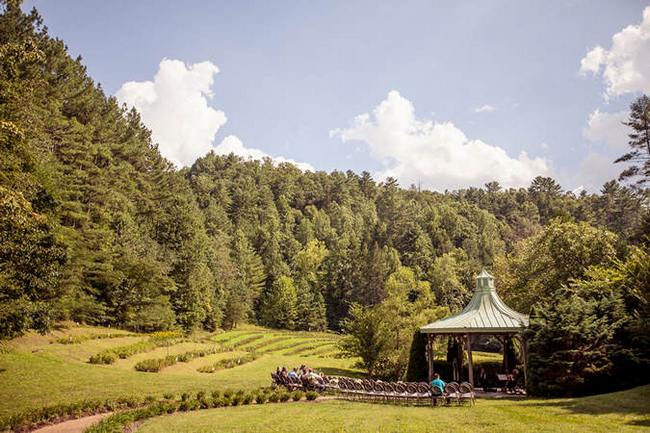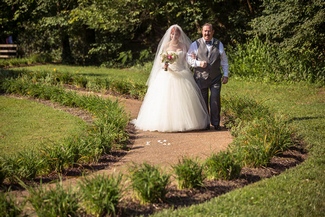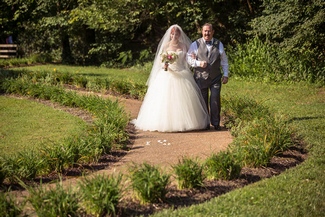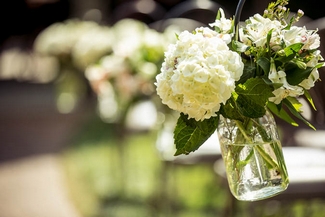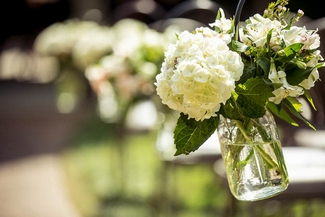 (Above Right) DIY Mason Jar Decor: Hanging flower-filled mason jars lined the aisles of their wedding ceremony.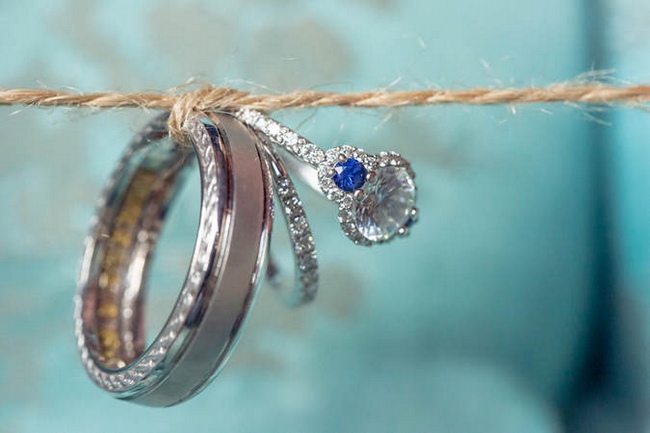 (Above) The couples wedding bands, with a blue stone incorporated into Suzanne's engagement ring.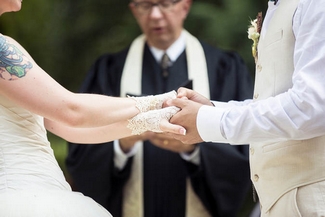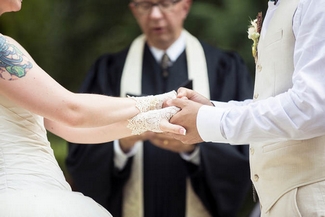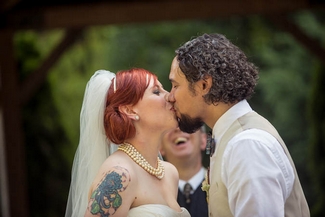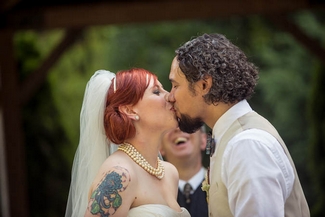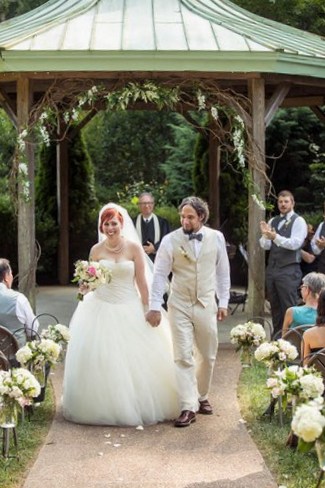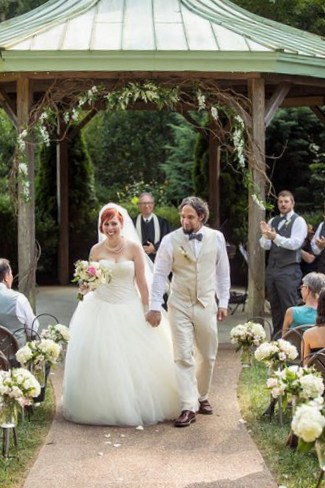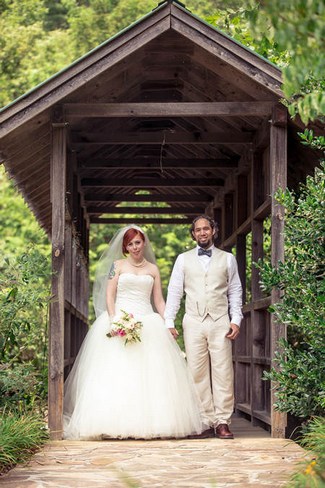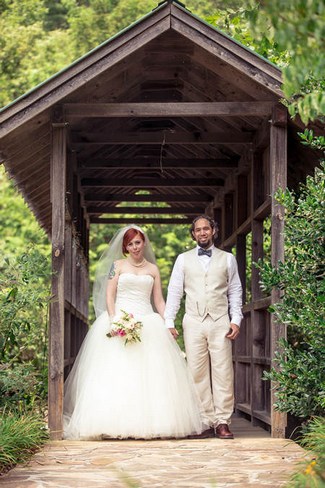 (Above) The couple said their "I do's" beneath a wooden canopy, before proceeding to their  joyous couple and bridal party photo shoot.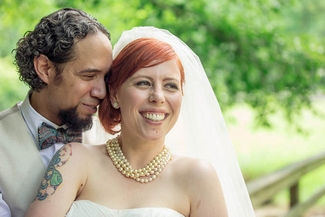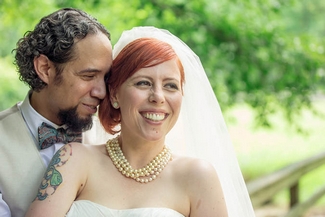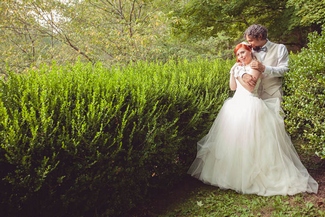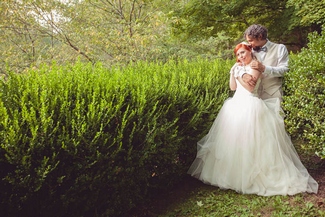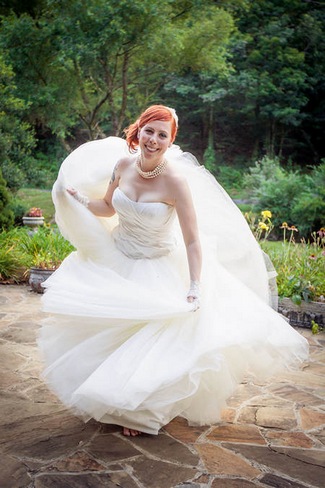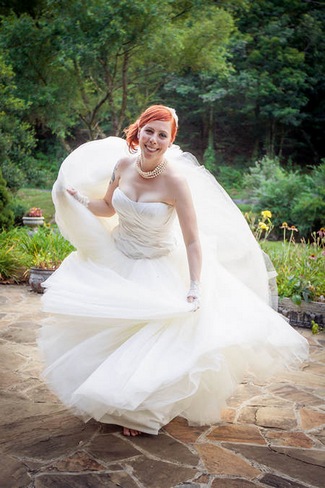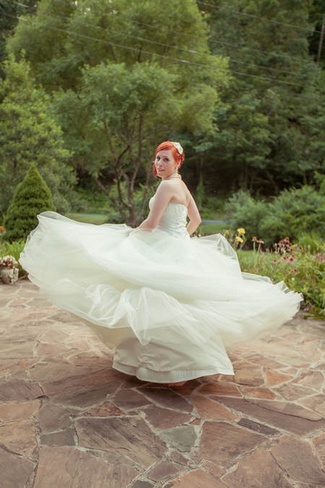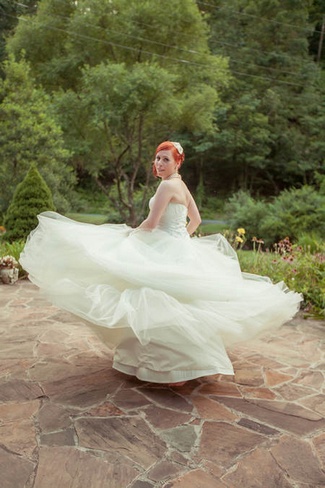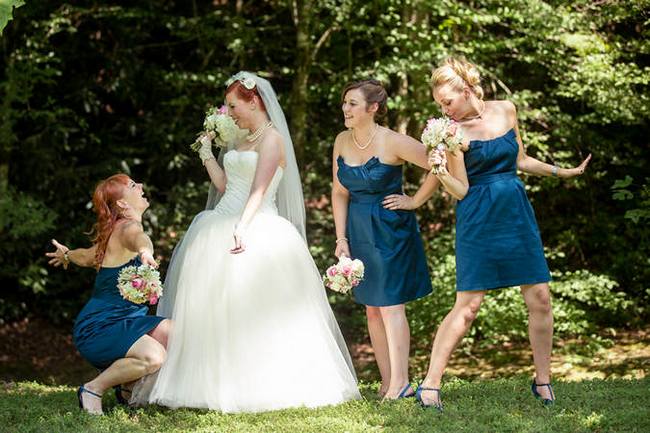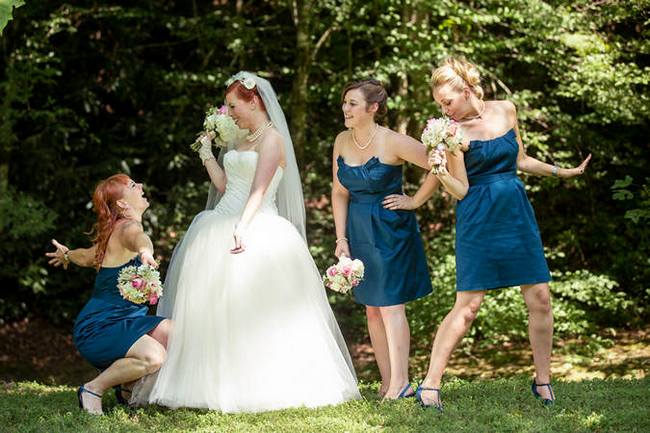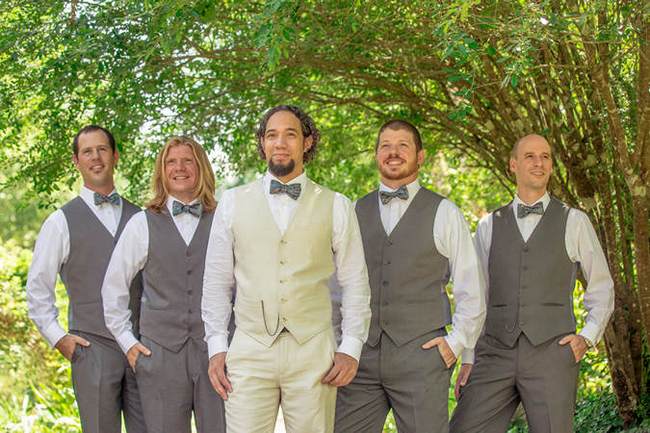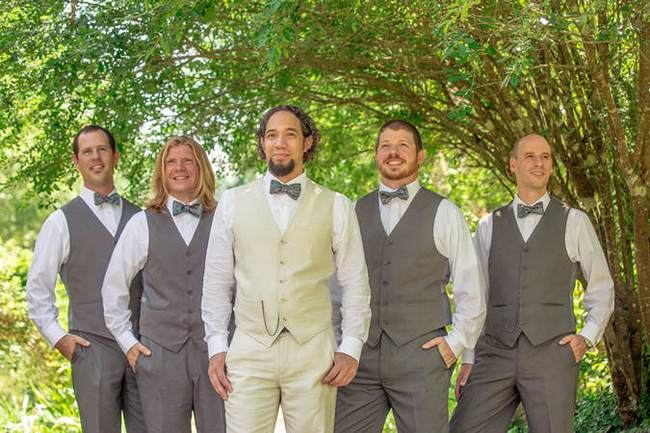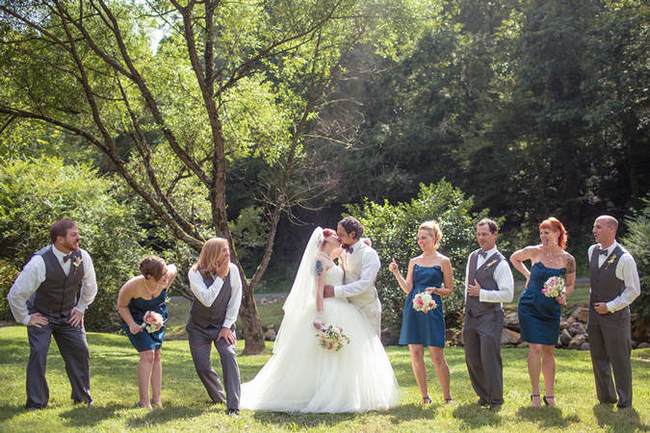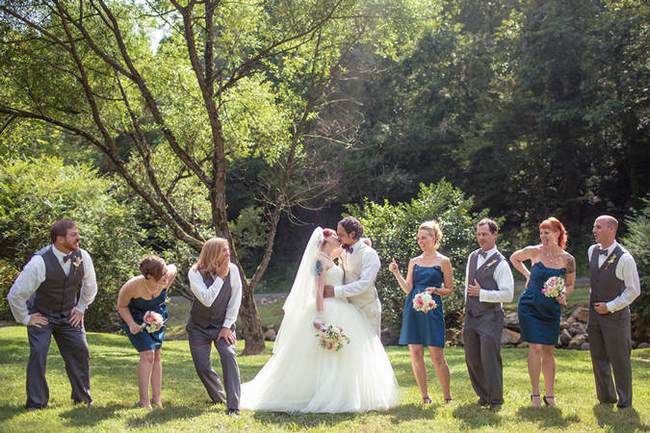 (Above) The bridal party enjoyed a few super fun photo poses!
Vintage Navy & Ivory DIY Wedding Reception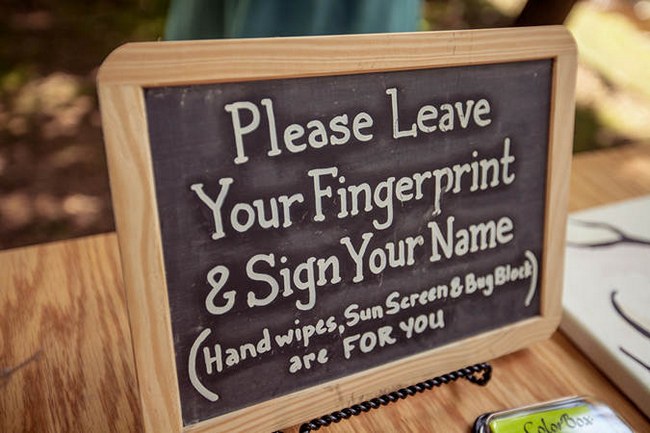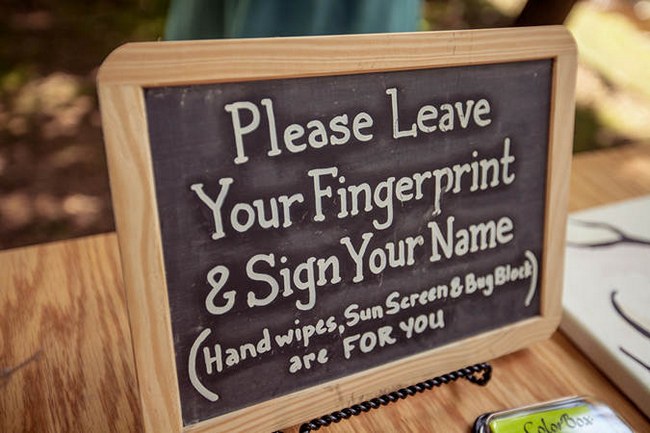 (Above) DIY Wedding Guest Book: A chalkboard sign was displayed directing their wedding guests to sign their name and leave their fingerprint on their keepsake wedding guest tree that was printed on canvas.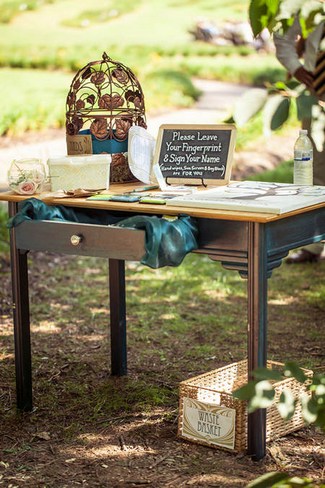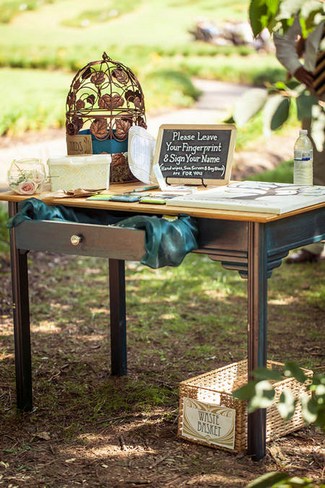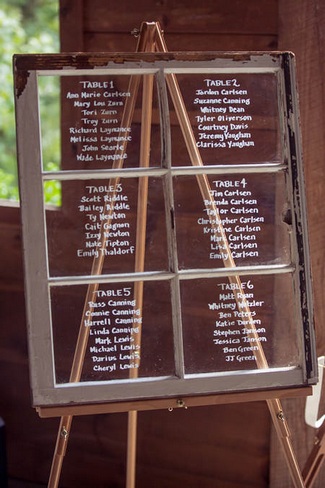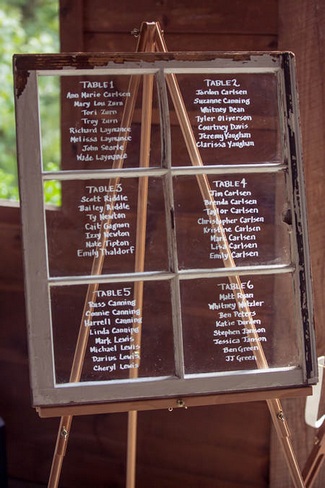 (Above Left) DIY Wedding Guest Sign In Table: A stylish table was set up for their wedding guests to sign their name, leave their finger print and write a well-wishing card. (Above Right) DIY Wedding Seating Chart: Their window pane wedding seating chart was displayed upon a wooden easel.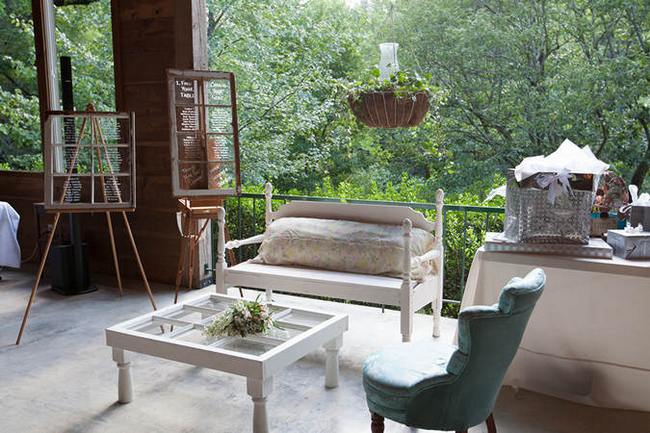 (Above) White, blue and rustic wooden decor heirlooms from Vintage Southern Event Rentals worked harmoniously with the mountain forests outside their wedding reception venue.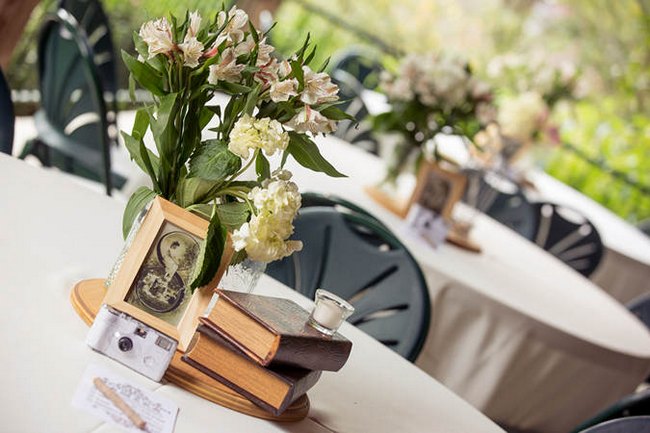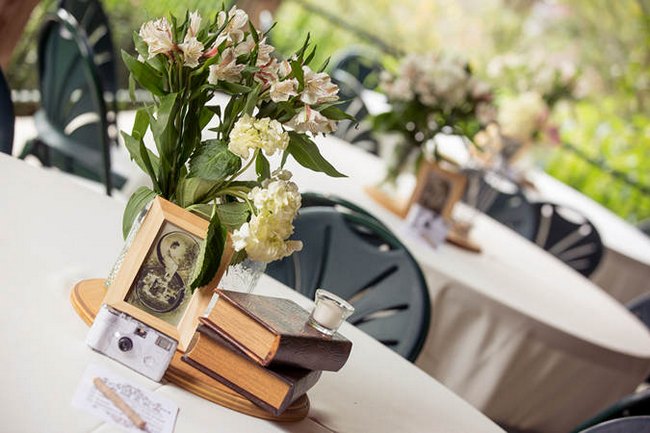 (Above) Table centrepieces were arranged by the bridal couple who combined vintage books, candles and wooden-framed table numbers with flowers similar to the bridal bouquets.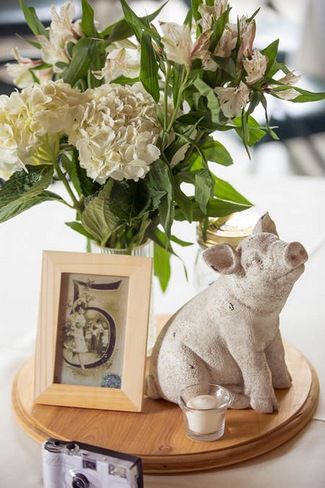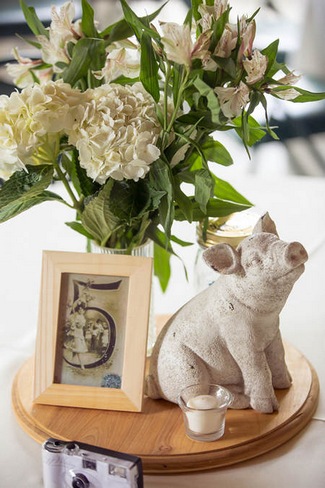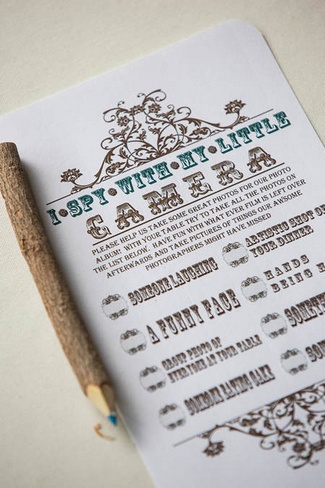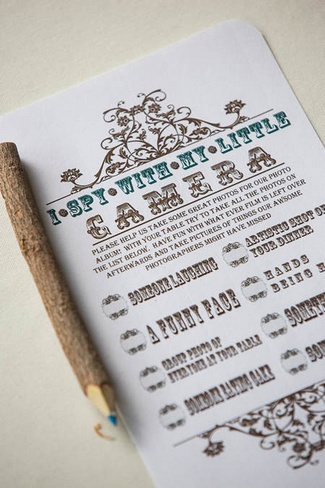 (Above) Suzanne and Jordon provided each table with a camera and card "I spy with my little eye" encouraging their guests to snap certain fun photo poses!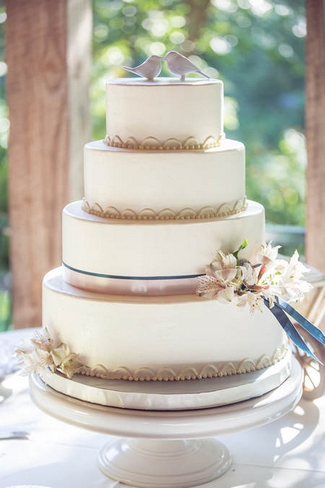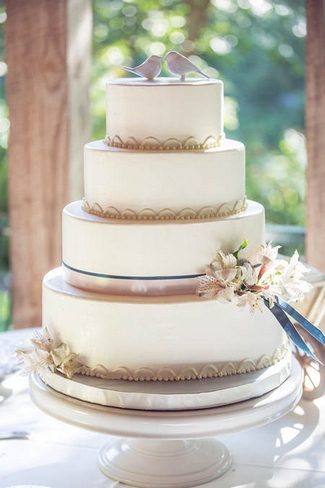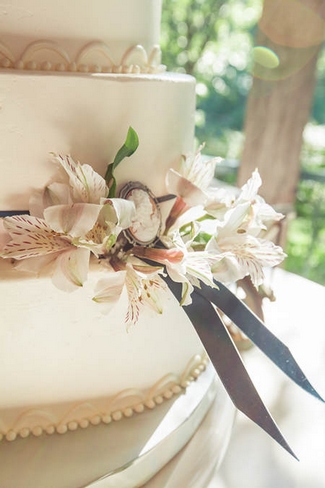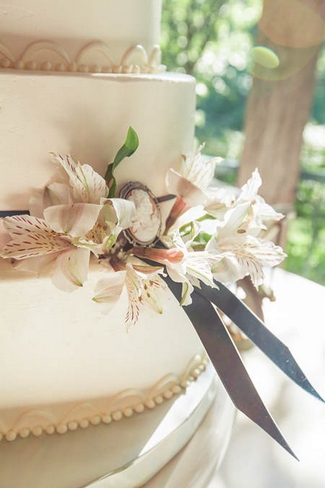 (Above) A gorgeous 4-tiered wedding cake with decorative piping detail, flowers, ivory and navy ribbon and brooch details. Sweet bird cake toppers were added as a finishing touch, which would be a perfect addition to our 24 DIY Love Birds Wedding Theme Ideas.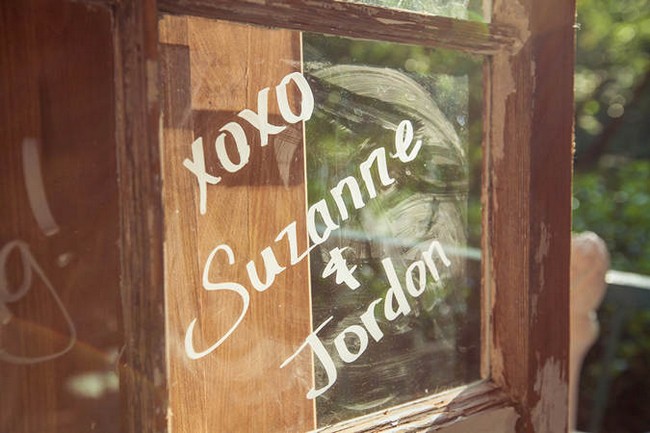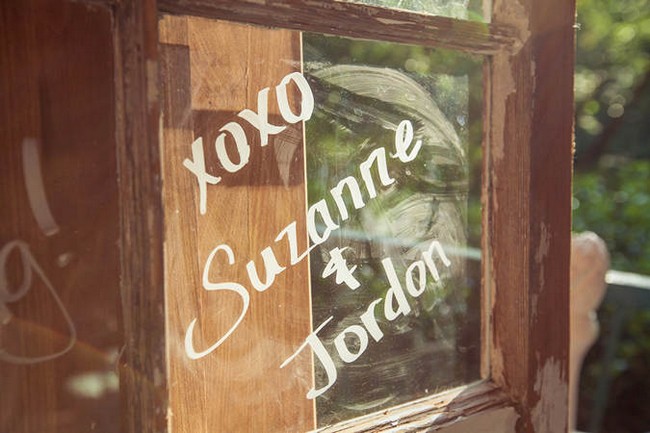 (Above) A vintage window pane signed by the newlyweds!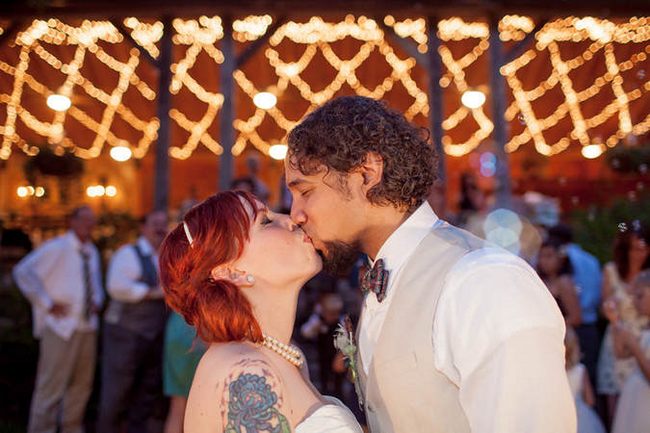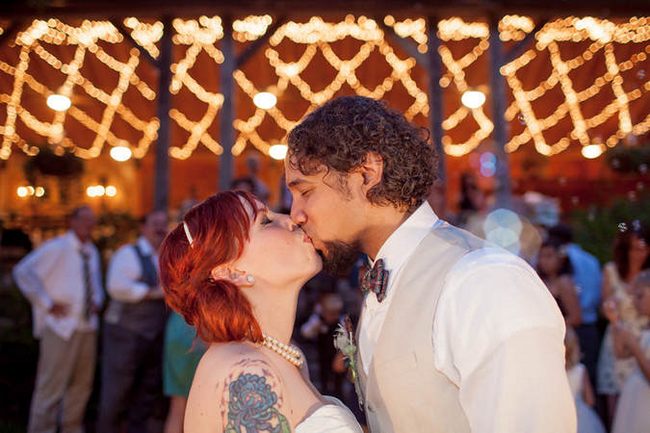 We've loved featuring this distinctive wedding filled with beautiful creations, love and laughter! May Suzanne and Jordan cherish many more happy years together!
Loved the Navy look? Combining navy and pink as part of her wedding theme, find inspiration from another real bride's charming Nautical Wedding in Navy Blue & Pink!
Vendors
Wedding Photographer: 
 JoPhoto | 
Wedding Caterer: 
Miss Lily's Cafe & Catering
 | 
Wedding Planner: 
Foundation Events
 | 
Wedding Reception Venue: 
The Lily Barn, LLC
 | 
Wedding Cake Designer: 
Magpies Bakery
 | 
Wedding Decor & Heirlooms: 
Vintage Southern Event Rentals