Pink & Peach Wedding Perfection
♥ ♥ ♥
Colour-themed weddings combined with vintage or rustic inspiration is a great way to have the best of both at your wedding celebration.
With their passion exuded in all shades of pink and peach, go ahead and gasp at Kohei and Anri's picture-perfect wedding, another colourful wedding to follow our previous Red and Blue Rustic DIY Wedding feature.
Hosted amidst a perfect backdrop of the tranquil vineyards and lush gardens of Ponte Winery in California, Allen Taylor Photography captures the energy and original details found in leaps and bounds at their wedding.
Pink & Peach Vintage Wedding Look
Be inspired by Anri's vintage and romantic bridal look. From her pretty wedding heels adorned with a peach flower to the beaded sparkling motif on her wedding gown, her look included small feminine details.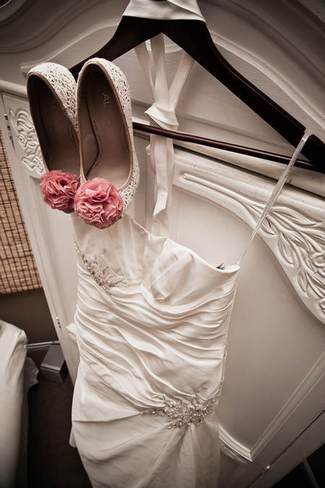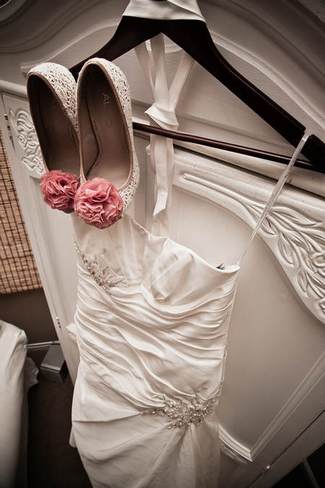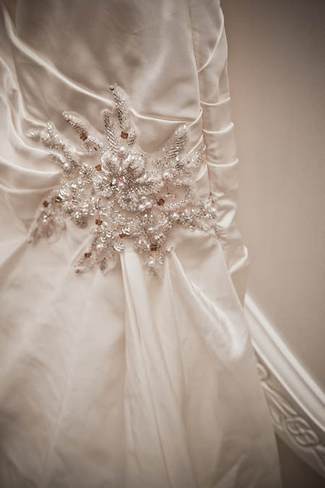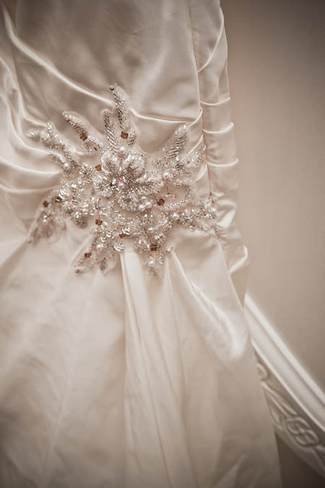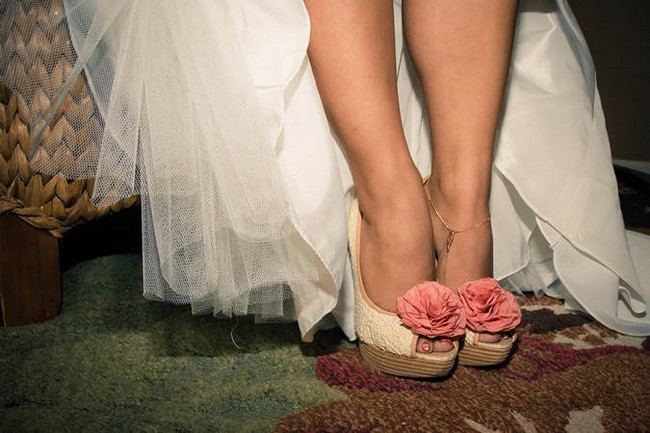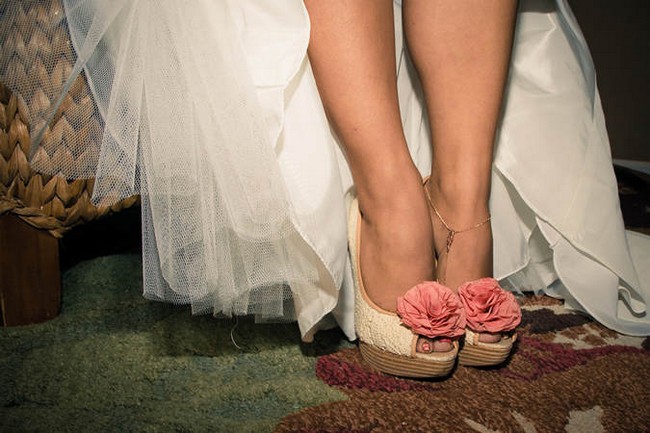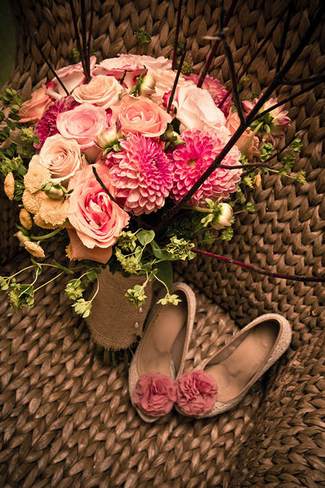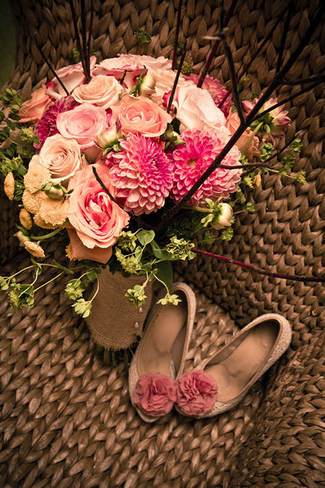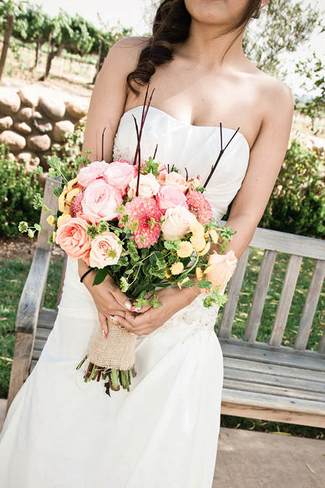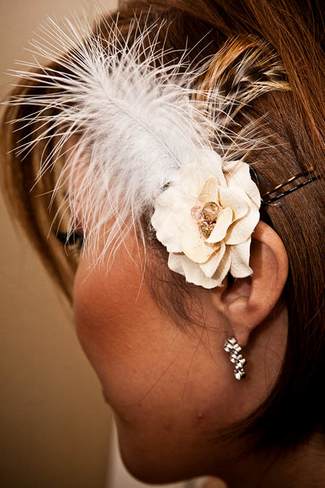 (Above) Designed by Angeluck Florist, Anri's had a vintage-inspired bridal bouquet of pinks, peaches and greens with slender wooden branches and secured with burlap.
 ♥
(Left) Looking beautiful, Anri wore a white feather and cream flower hair fascinator to complement her sideswept upstyle and birdcage veil, which she wore during the wedding ceremony.
Simple jewellery was added to complete her look.
(Below) Their unusual wedding rings were another way in which Anri and Kohei added a special touch to their union.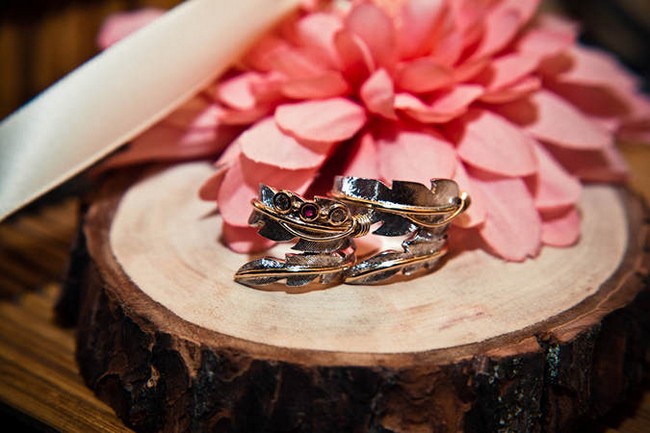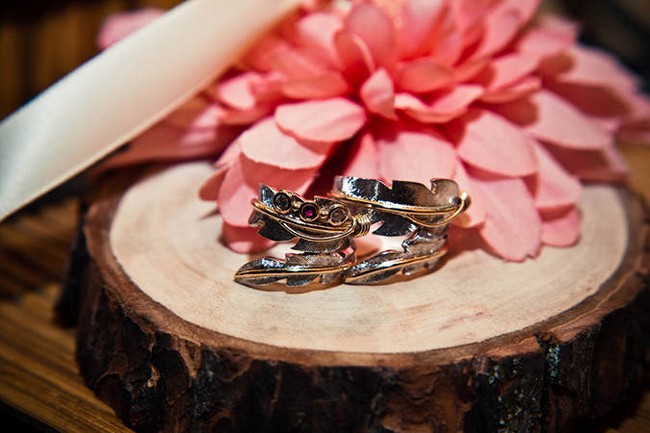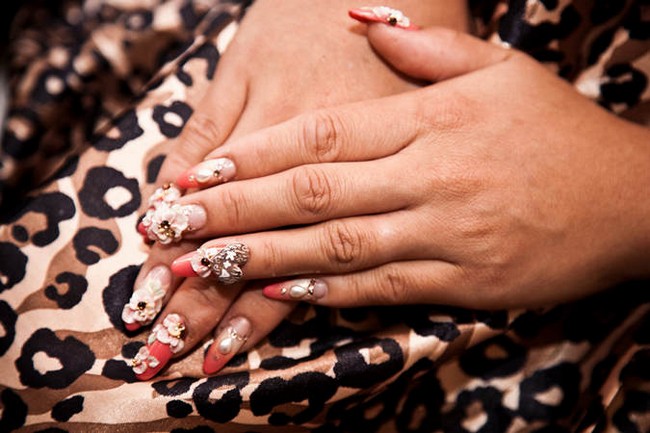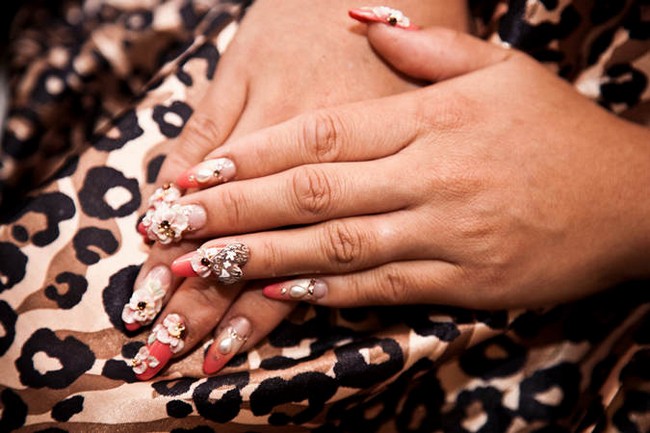 (Above) Anri decorated her own pink-peach-tipped nails with pretty embellishments that formed hearts, flowers and sparkle.
Pink & Peach Vintage Wedding Ceremony
The of 300 acres that make up the vast vineyards of Ponte Winery made a perfect backdrop for their wedding ceremony.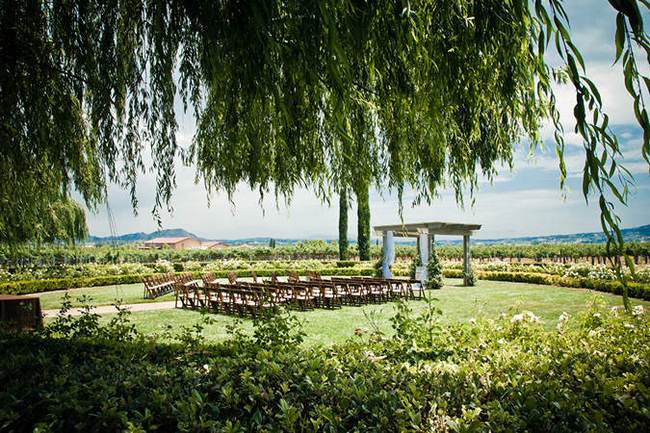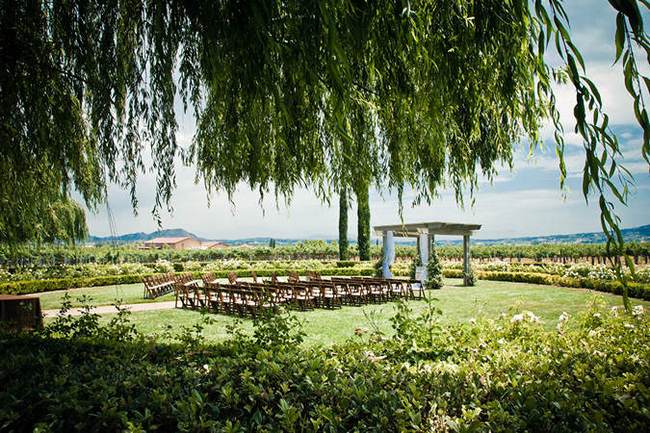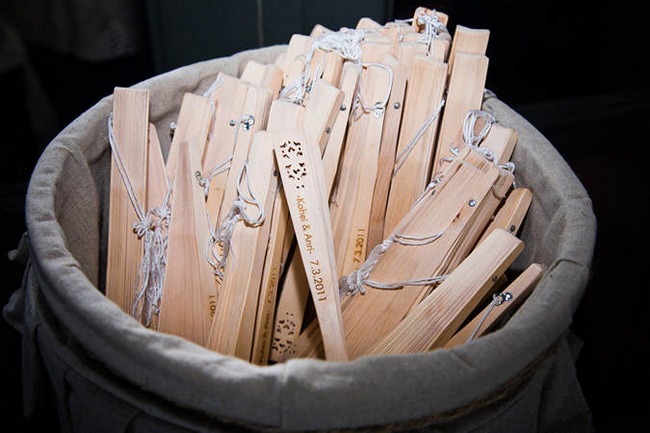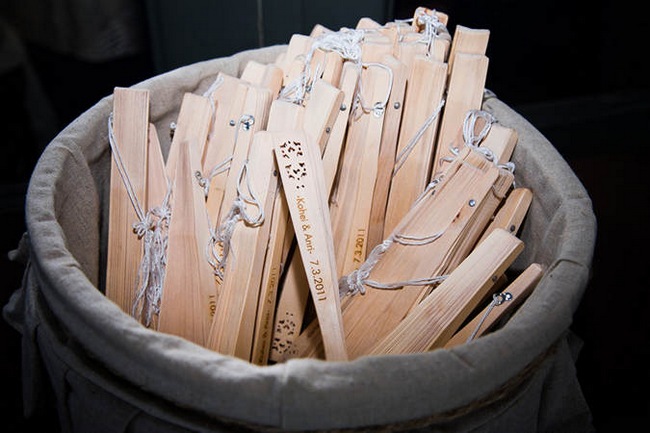 (Above) Handheld fans with the couples name and wedding date were offered to their wedding guests before finding their seats at the wedding ceremony.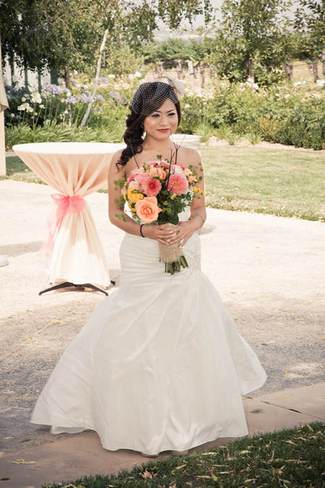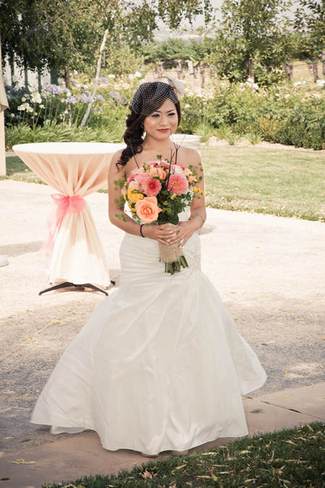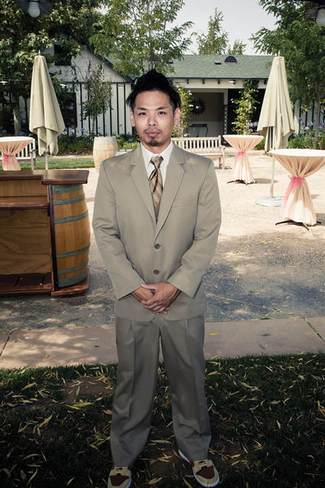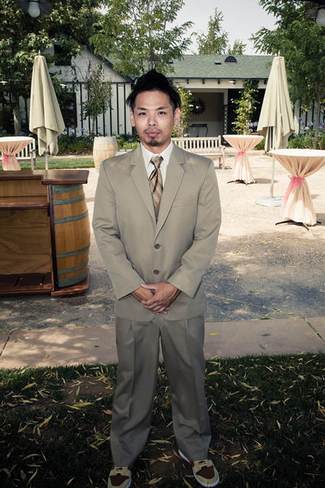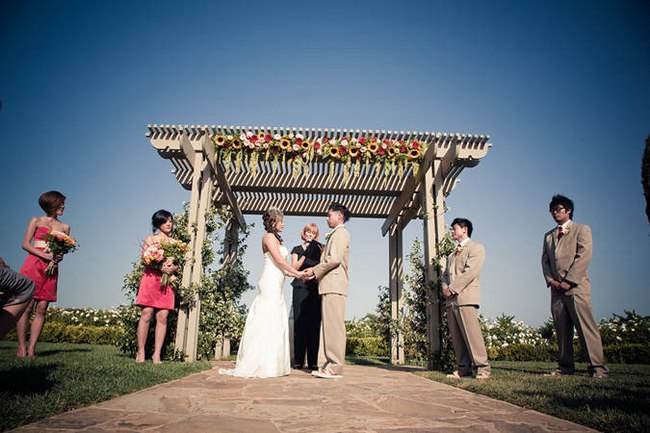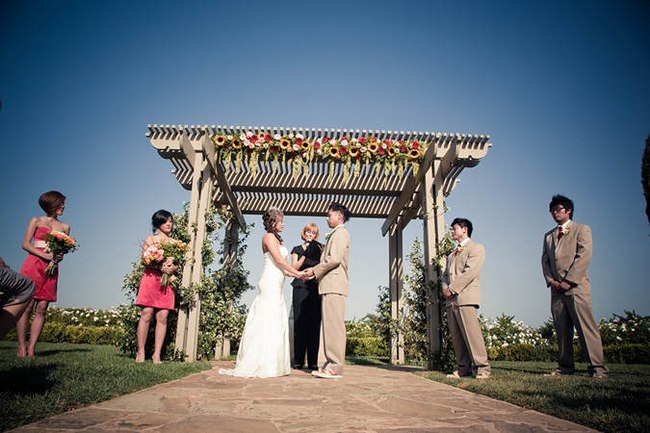 (Above) The couple exchanged their vows beneath a wooden canopy adorned with a mix of sunflowers and other florals and greenery.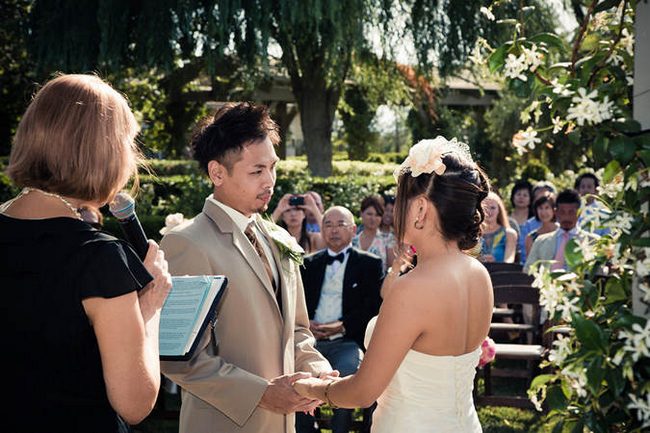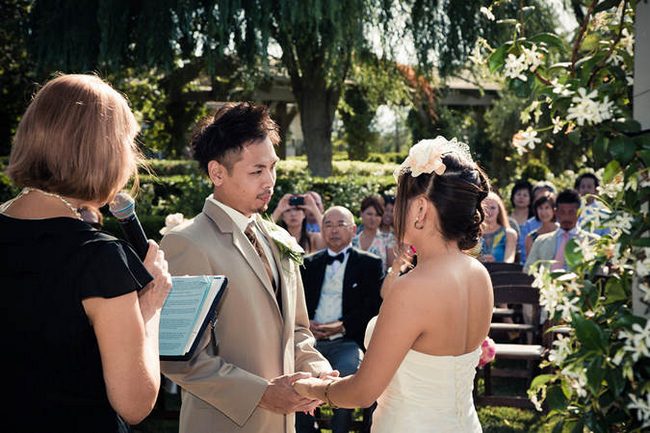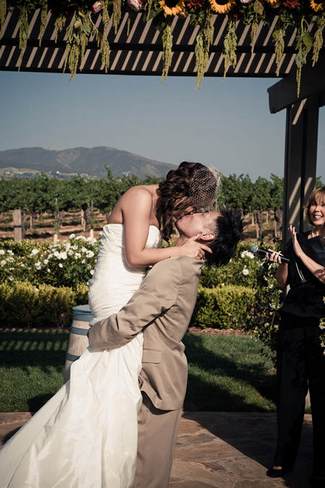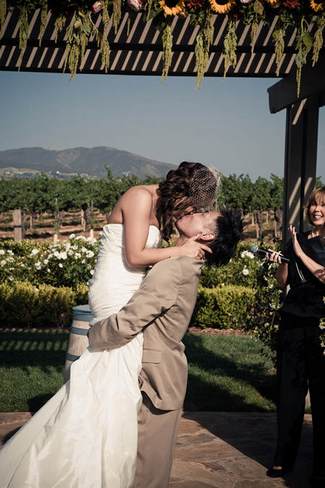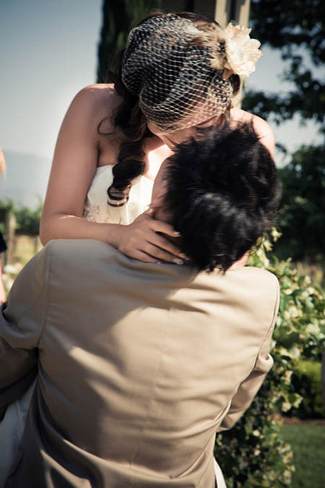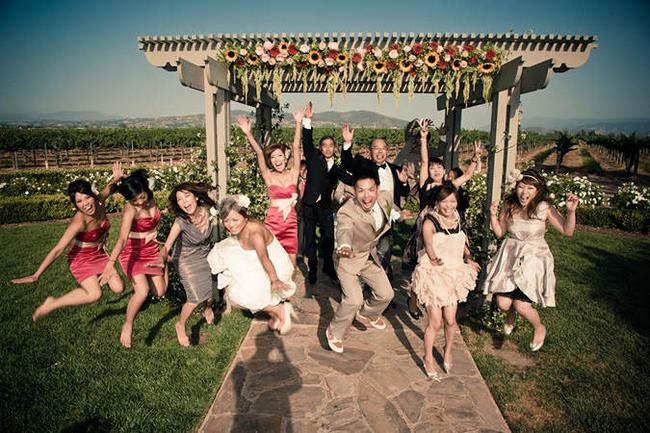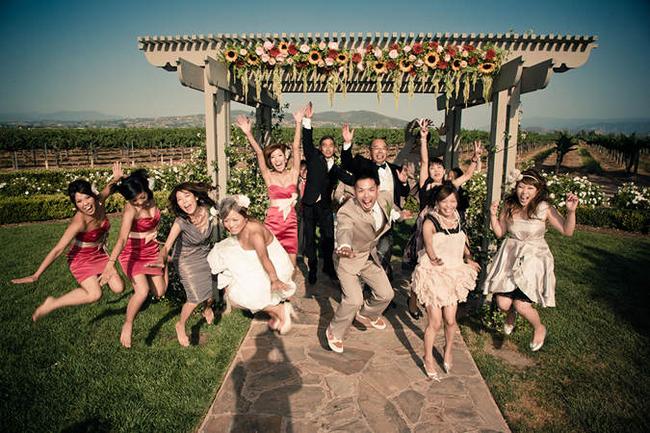 (Above) Fun photo poses filled with energy and passion were captured all through their wedding celebrations!
Pink & Peach Summer Vineyard Vintage Wedding Photo Shoot
After their joy-filled wedding ceremony, Kohei, Anri and their wedding party stepped out into the vineyards to capture a few photos.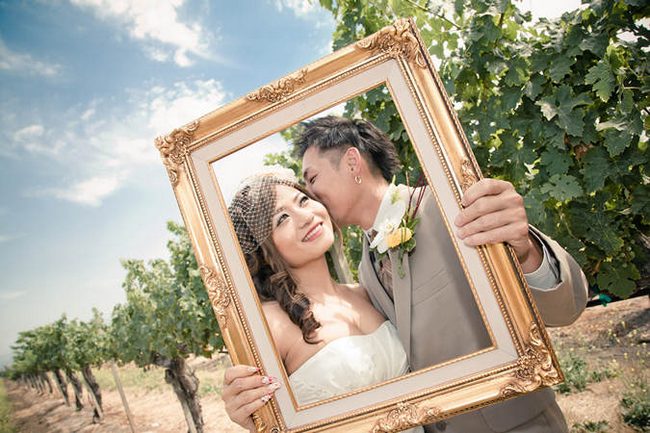 (Above) They used a stunning gold vintage frame as a photo prop.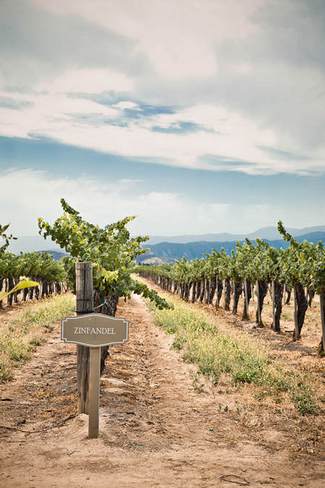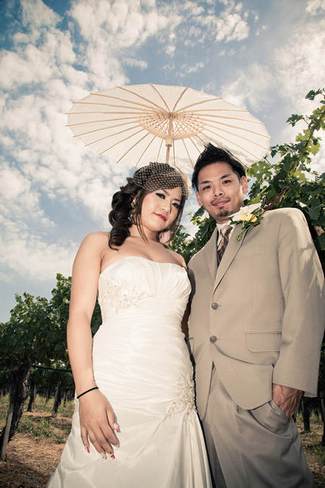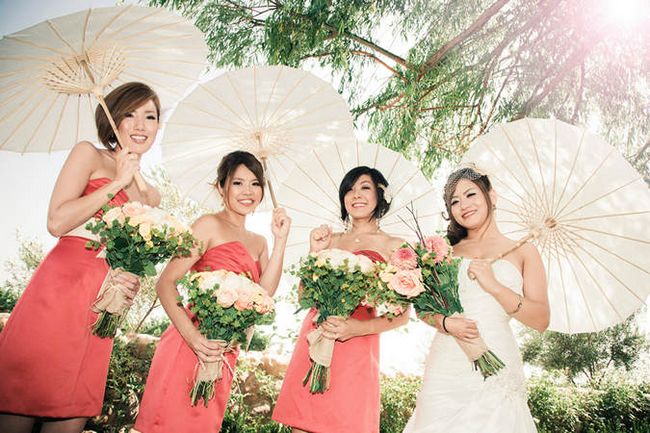 (Above) The bridesmaids wore identical coral dresses with similar bouquets as Anri. Pretty paper parasols or umbrellas was ideal to keep them cool and use as photo props.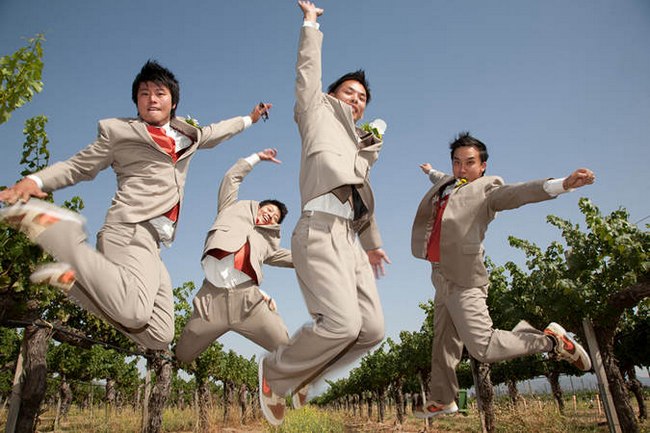 (Above) The groomsmen wore sneakers custom-made with their initials and the wedding date embroidered on them.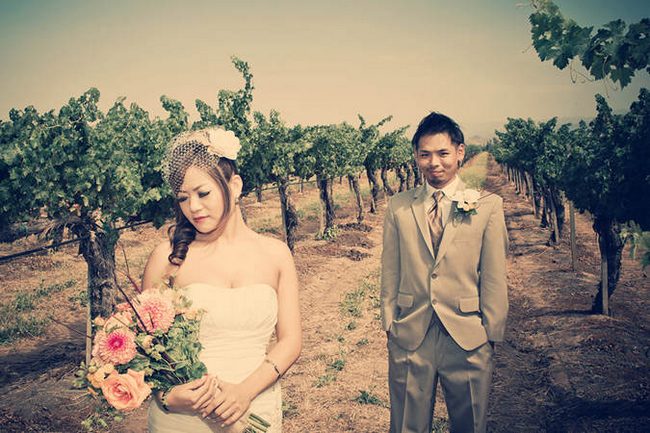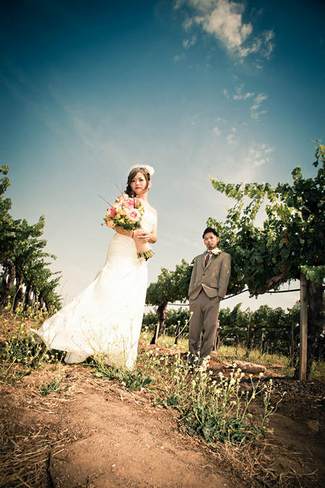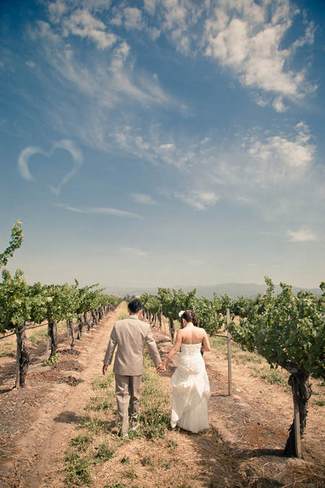 Pink & Peach Vintage Wedding Reception
To create the perfect wedding, several unique details were personally put together by the bride and groom. At the entrance to their wedding reception, a table was set up with their DIY seating chart plan and their wedding guest book.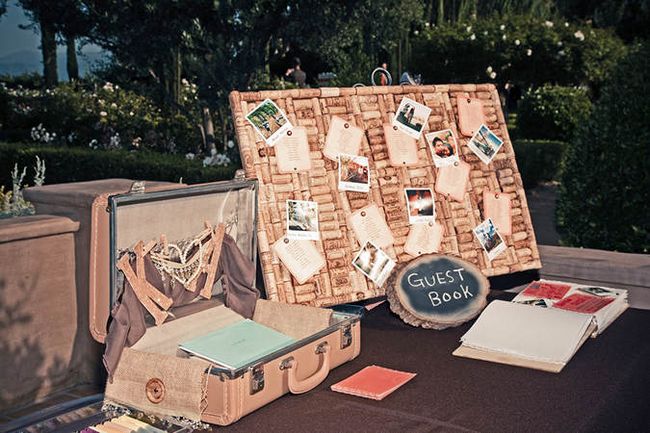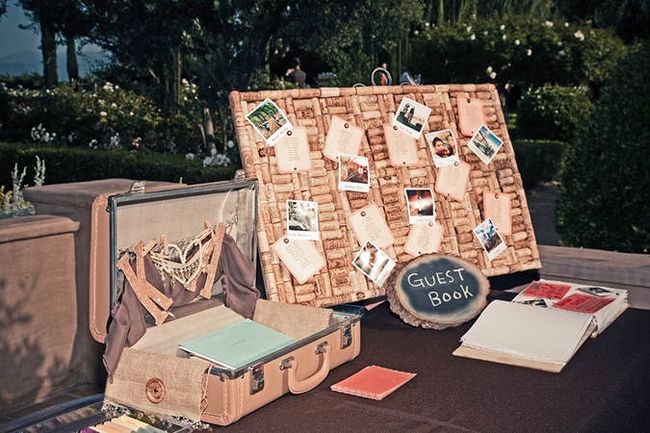 (Above) They had a tree stump guest book sign and a vintage suitcase filled with goodies, which their wedding guests to use to write their well-wishes on, before leaving it in the guest book.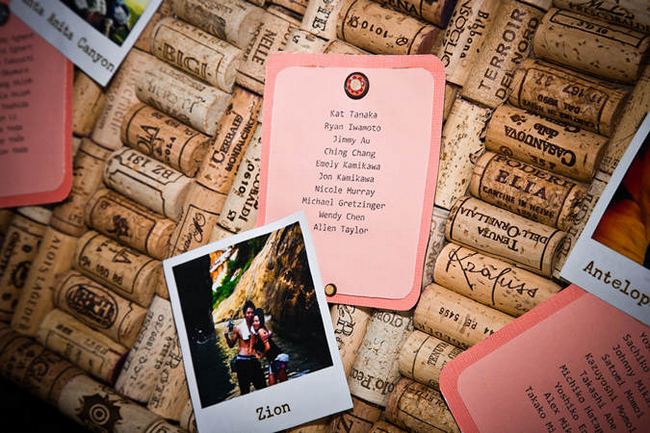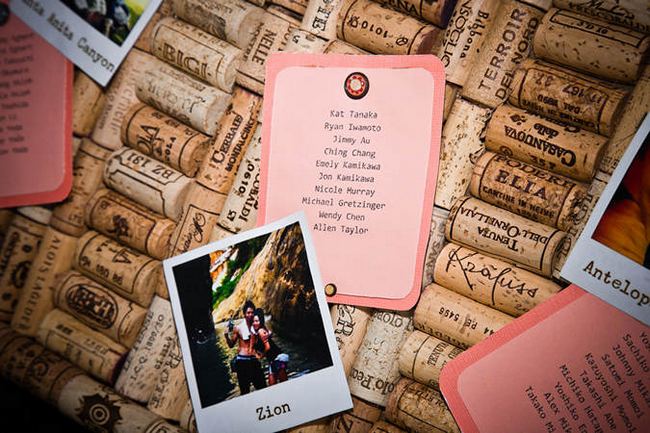 (Above) DIY Seating Chart: The seating chart was special and unique to the couple. Displayed on a board made of wine corks, each table represented a place where Koehi and Anri had visited together. Directing their wedding guests to their seats, a photograph of the couple at each place was used instead of a number.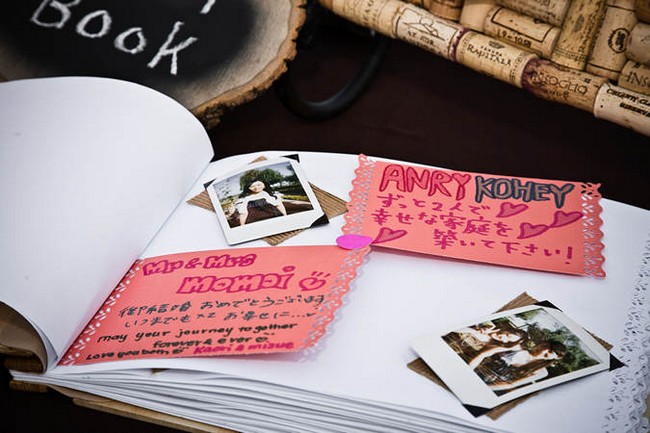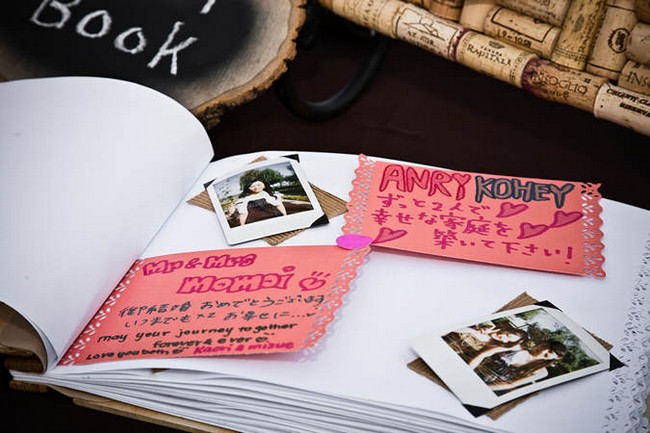 (Above) DIY Guest Book: A guestbook was provided for guests to leave their poloroid shots beside their well-wishes and special notes for the couple.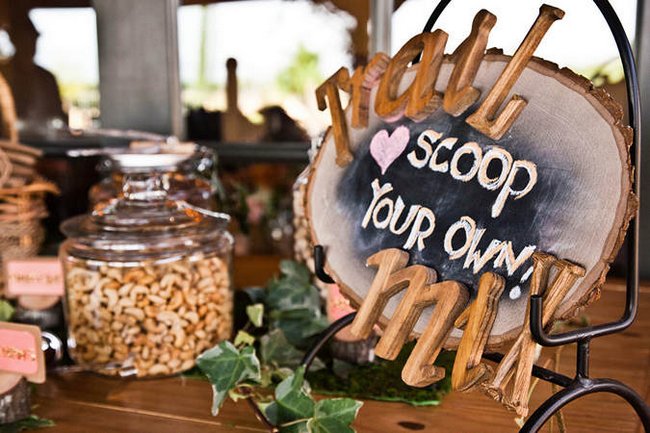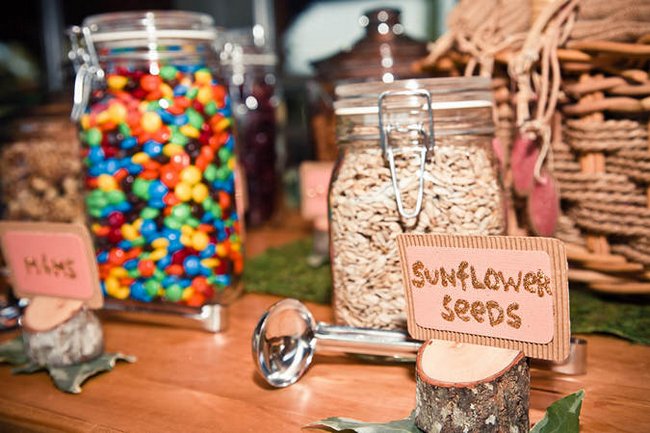 (Above) DIY Wedding Favors: The couple put together a trail mix of yummy treats such as all sorts of sweeties, nuts and seeds for guests scoop into a favor bag to take along for their return home after the wedding.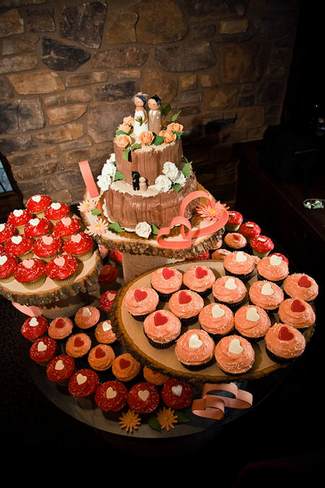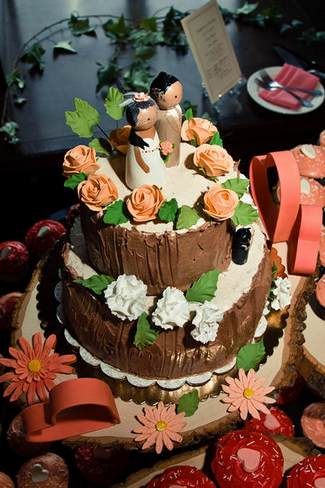 (Above) DIY Wedding Cake: Created with love and offered as a wedding gift Anri's mother made a one-of-a-kind wedding cake that featured an abundance of flowers, charming wooden cake toppers resembling the couple and even cake toppers of their pets. It was a very special gesture as the bride's mother underwent lessons and pursued a license in order to serve the wedding cake at the venue.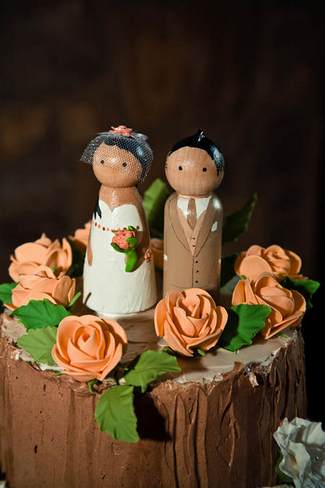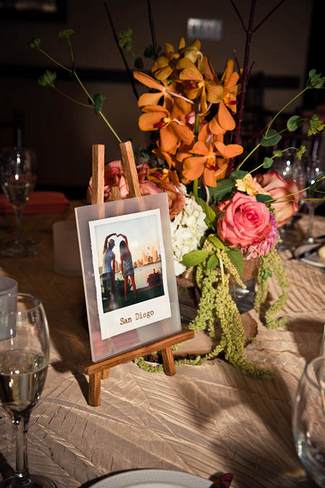 (Above Right) DIY Wedding Table Numbers: Mini wooden easles with a picture of the couple in one of the places that they have travelled to was used as their unique table numbers.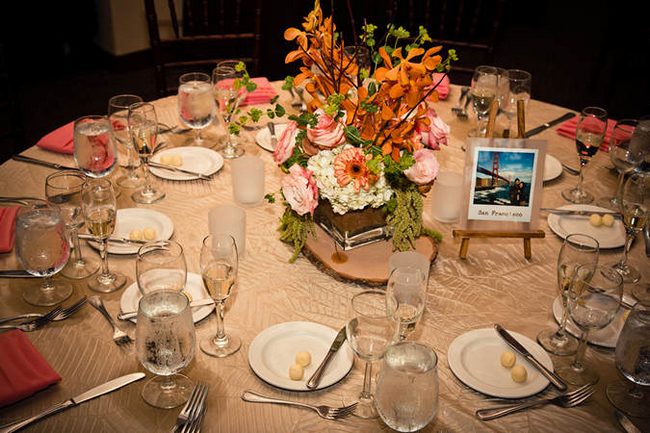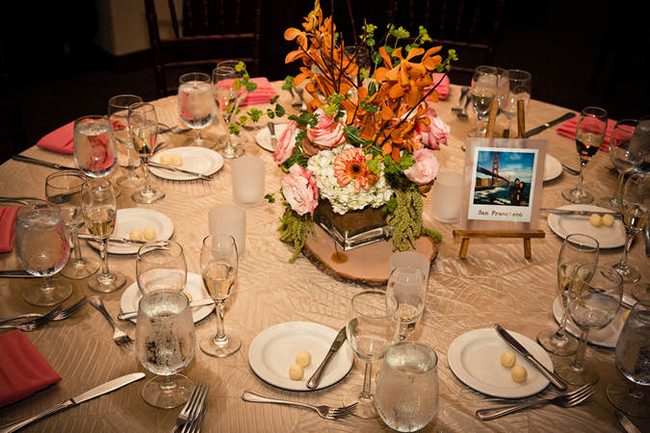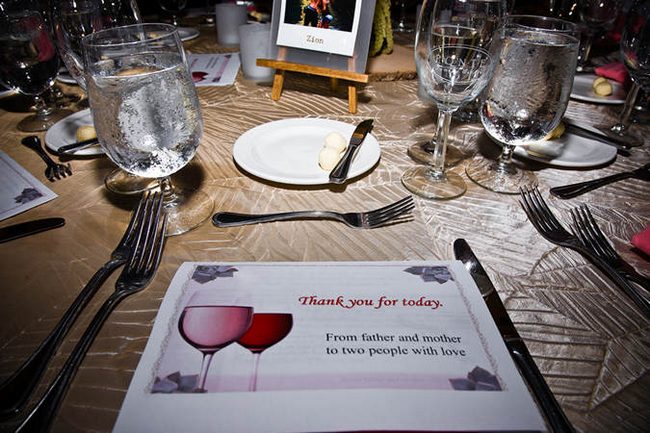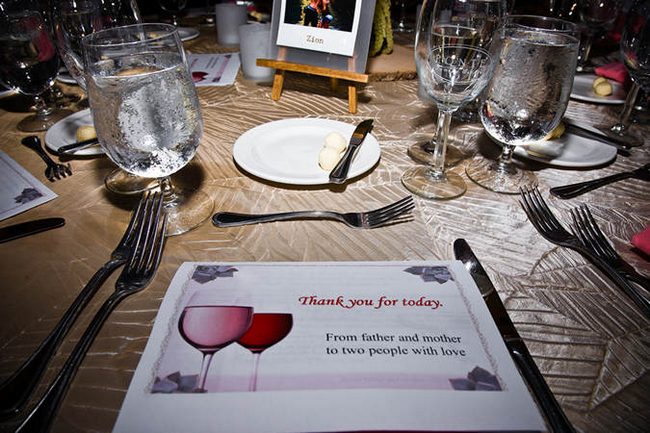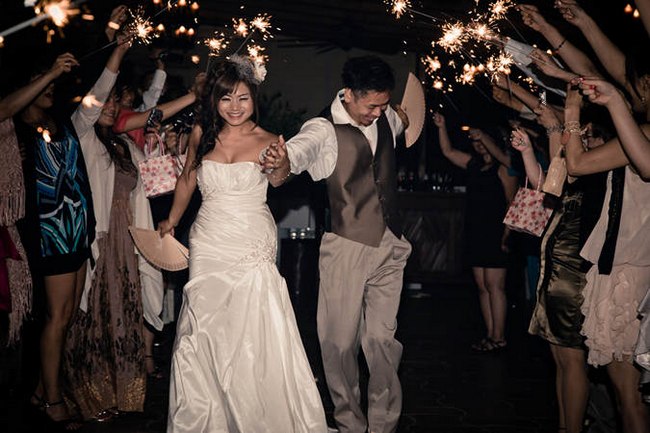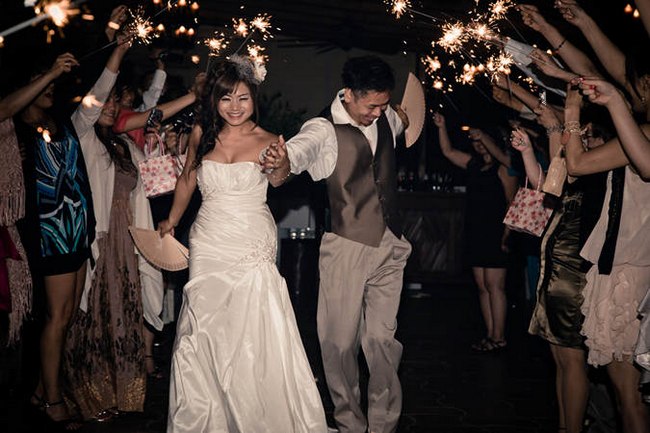 (Above) DIY Grand Exit! We adore the way Kohei and Anri made their grand exit – under an aisle of sparklers held above their heads by their loved ones!
This vintage pink and peach themed wedding celebration showcases dazzling couple, Kohei and Anri's love and passion perfectly! With the right collection of vendors (listed below) to pull off their wedding, we hope that you have been inspired to recreate your own dream wedding! Be inspired by our Country Chic Burlap & Lace DIY Wedding, which reveals more creative DIY wedding ideas.
Vendors
Wedding Photographer:
  Allen Taylor Photography | 
Wedding Flowers:
Angeluck Florist
 | 
Wedding Venue: 
Ponte Family Estate Winery
 | 
Wedding DJ:
Invisible Touch