Bridesmaid and Wedding Dresses: The 2015 Truvelle Collection ♥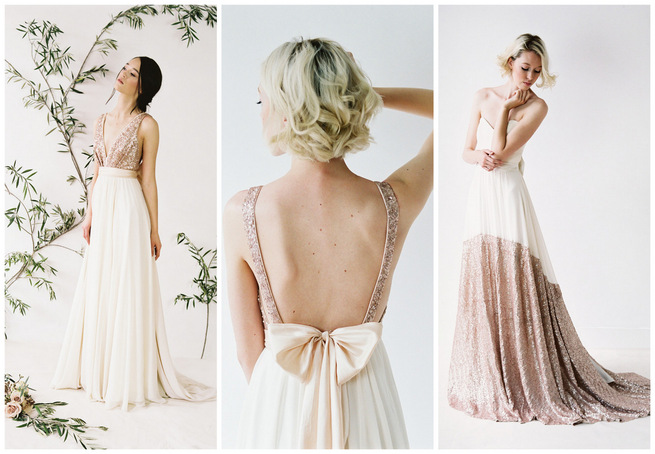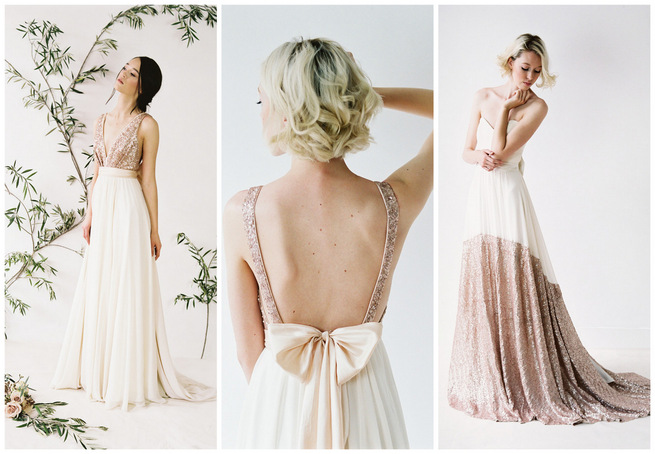 The Truvelle wedding dress collection is a one of a kind bridal line for the effortless, refined, and modern bride. Designer, Gaby, was just as obsessed with rose gold sequins as were when designing her last beautiful collection. This collection launched the brand and caught the attention of brides and wedding industry professional from across the globe. And yes, dear brides, we're happy to report that Truvelle's current wedding dress collection is yet another stunner. Featuring fluid fabrics, warm colours, and statement elements, it's just plain gorgeous!
Glittering Truvelle Wedding Dresses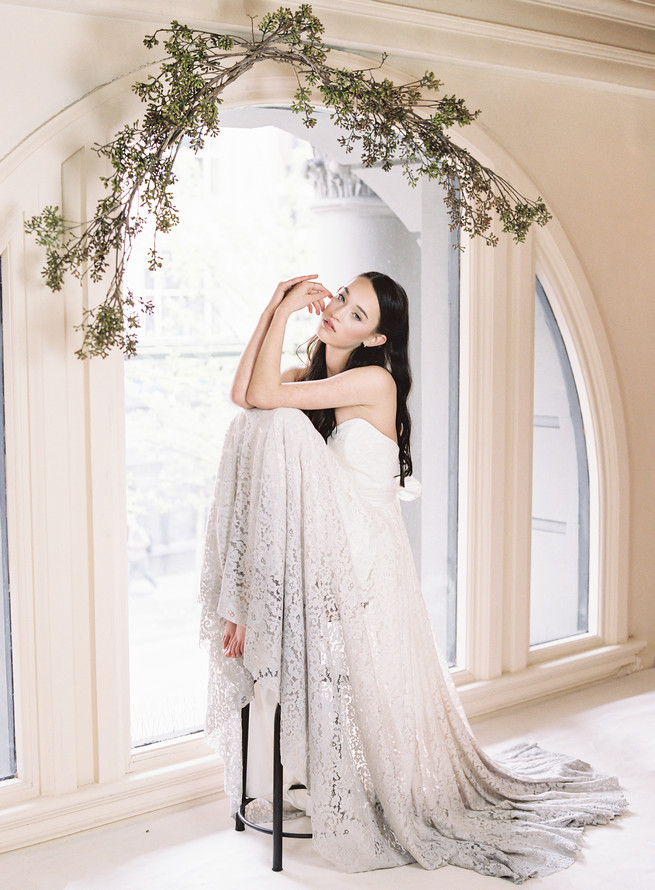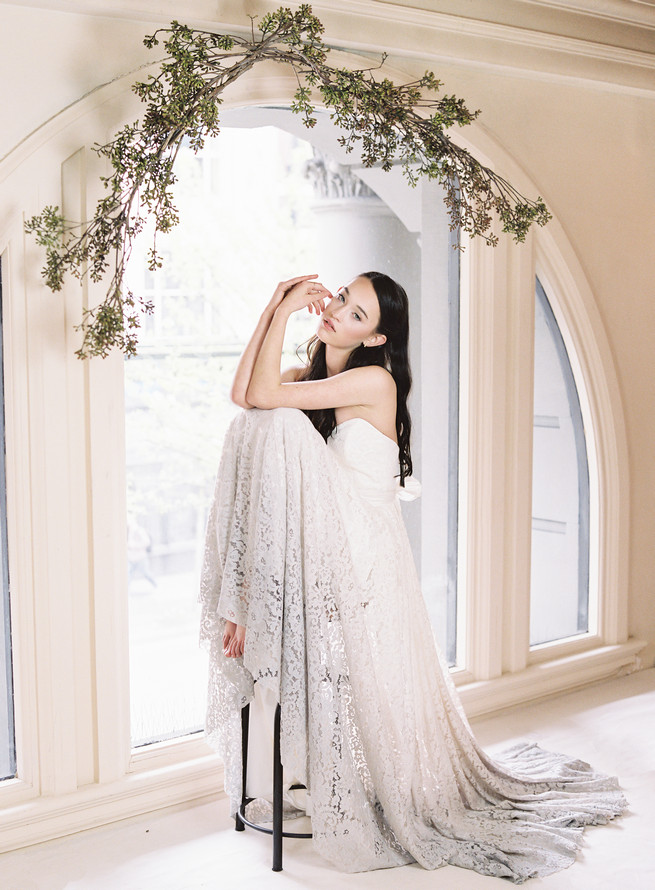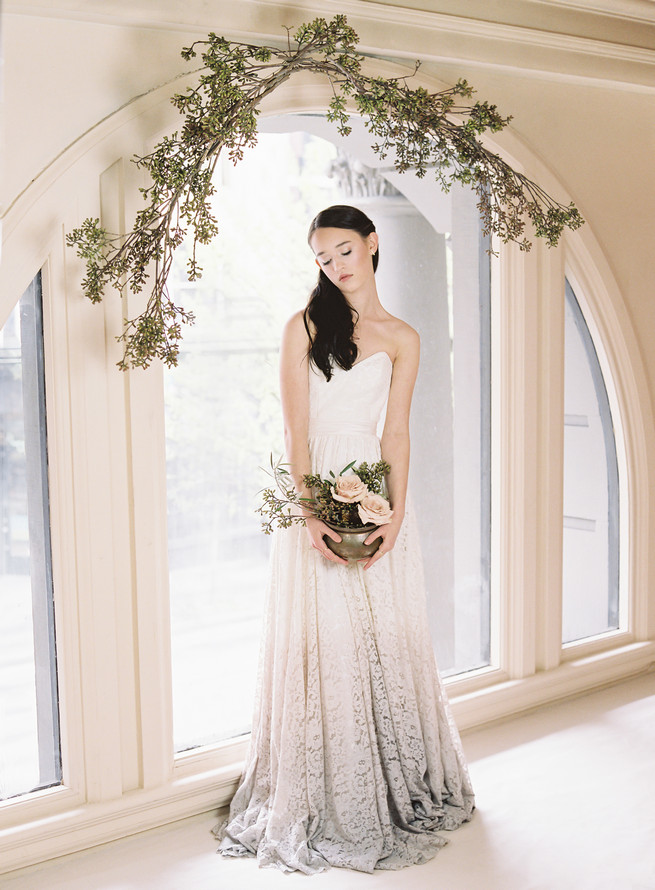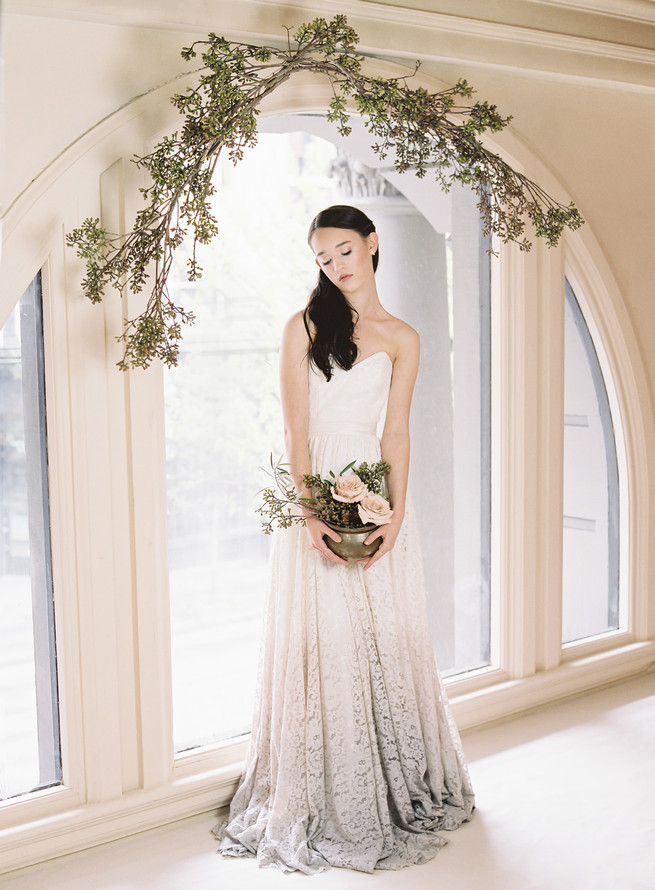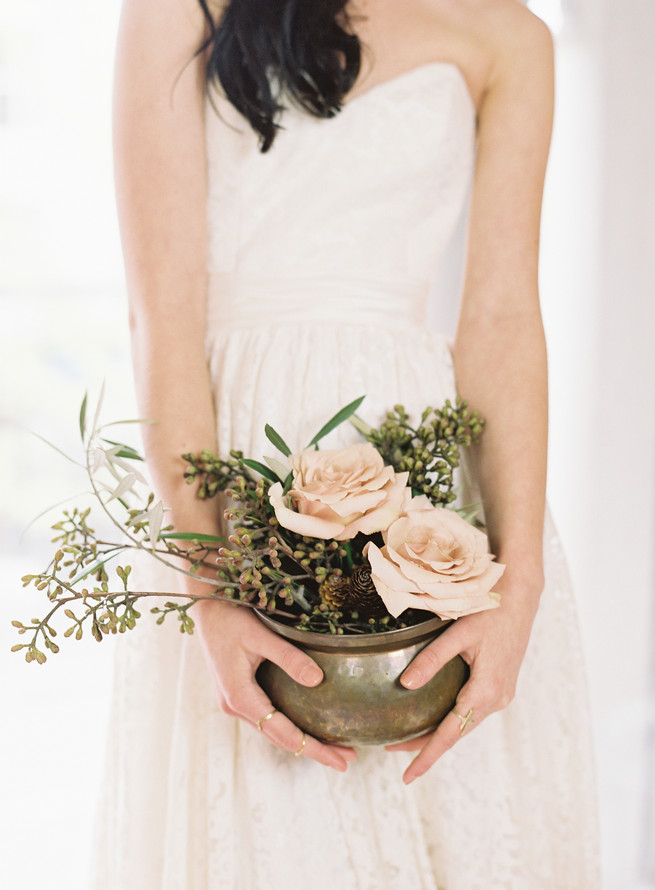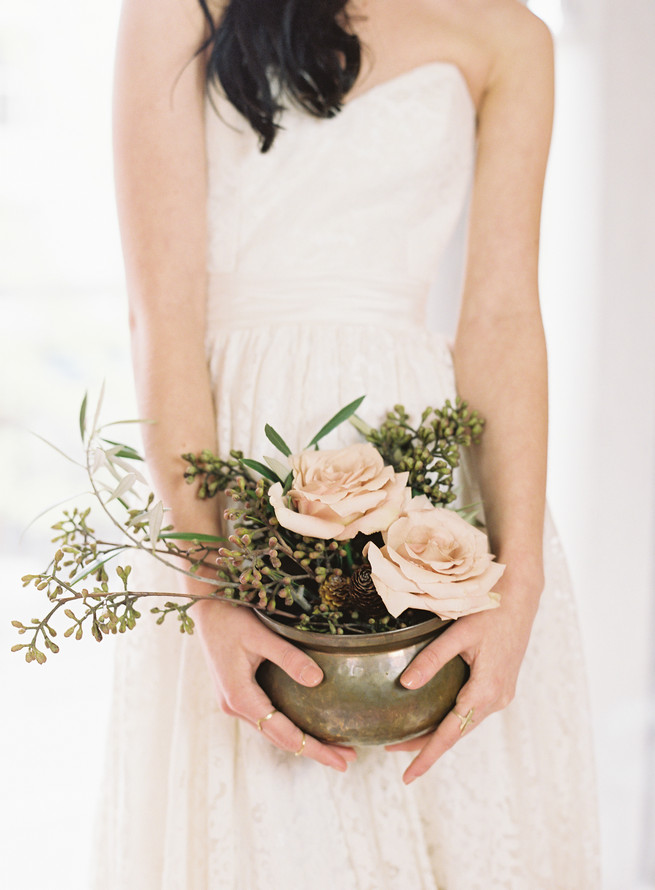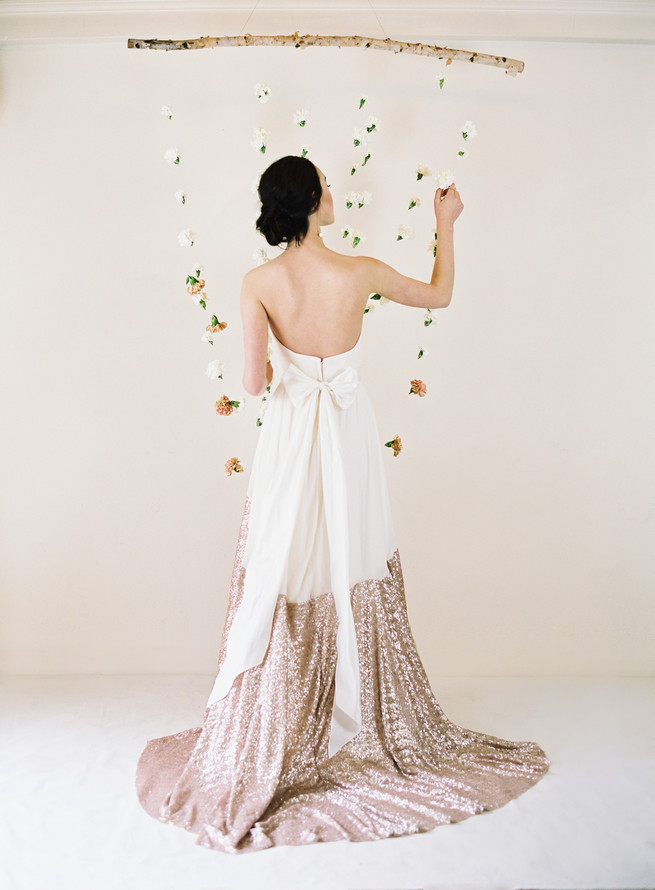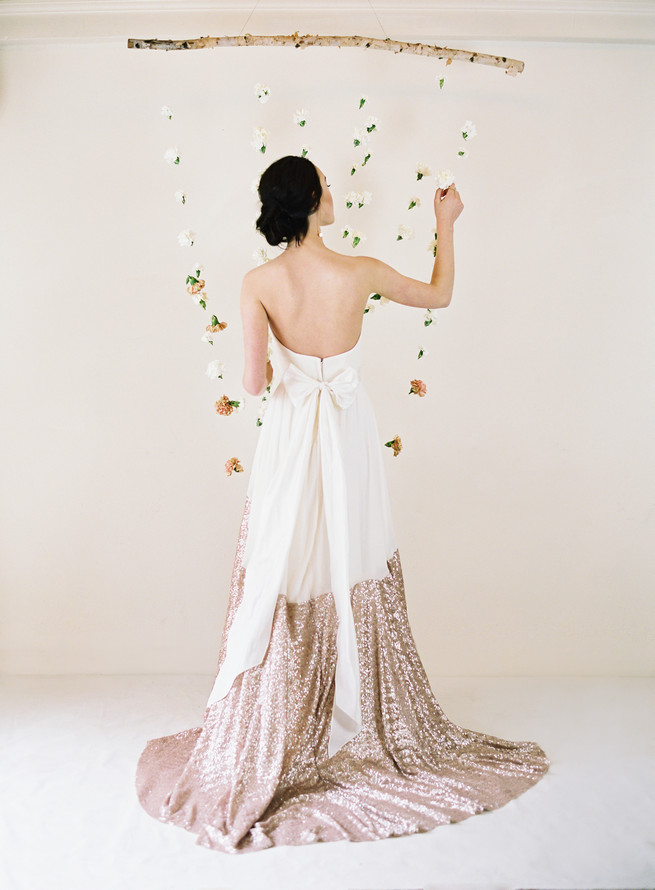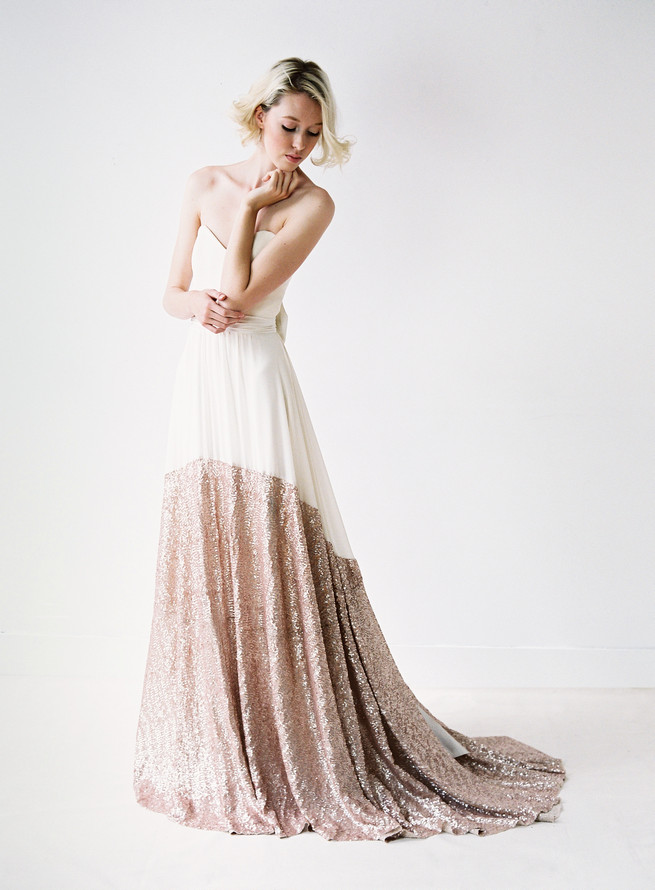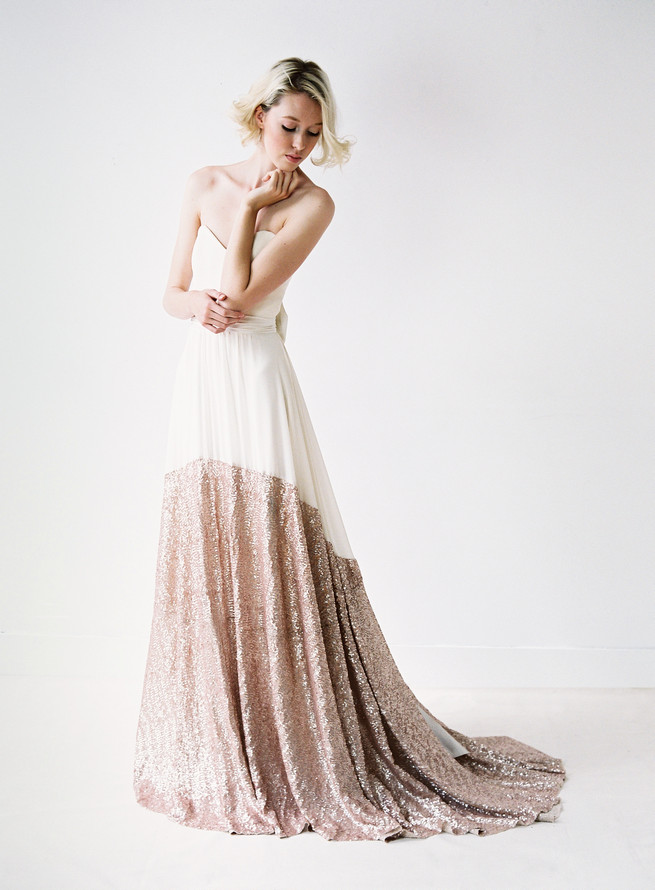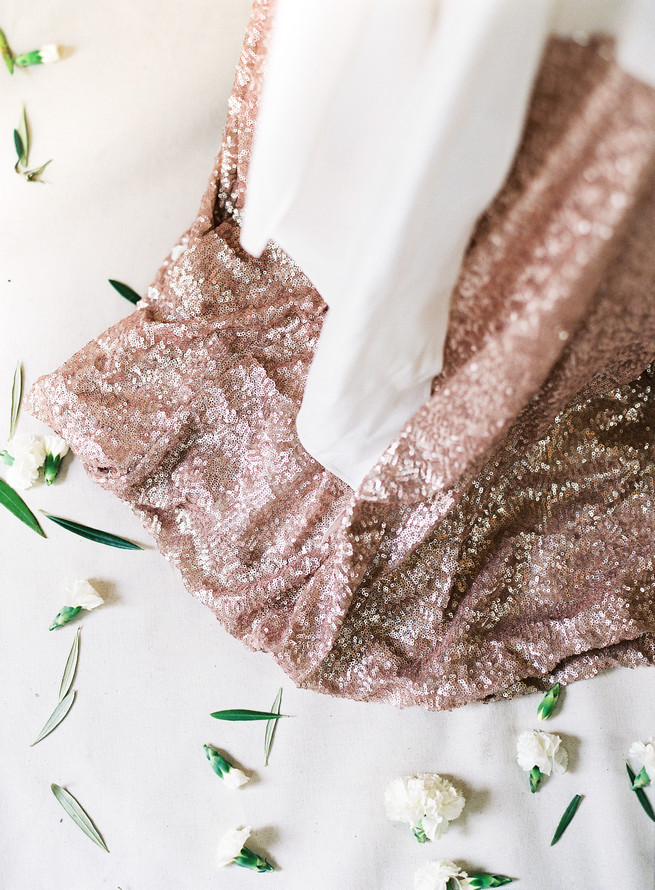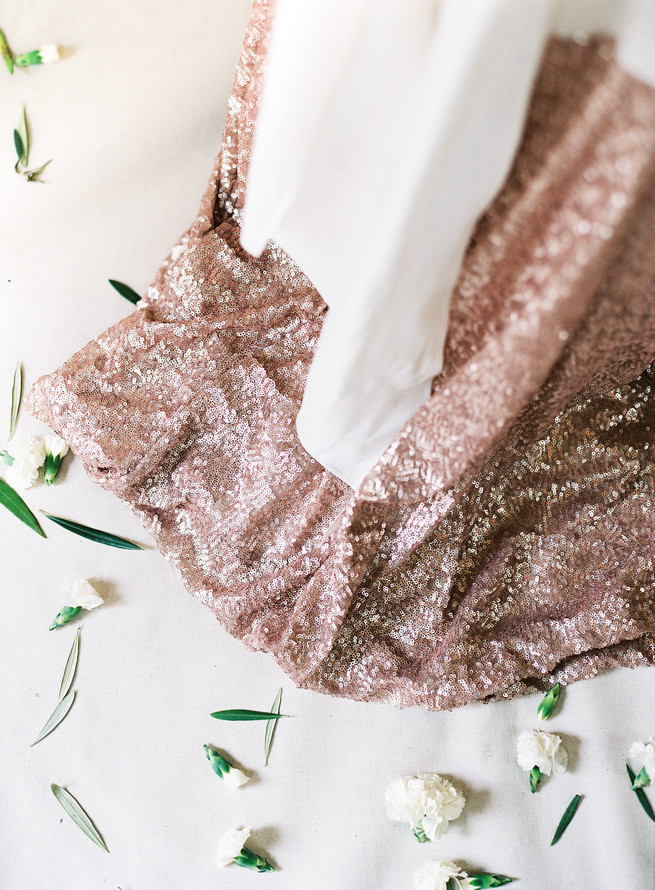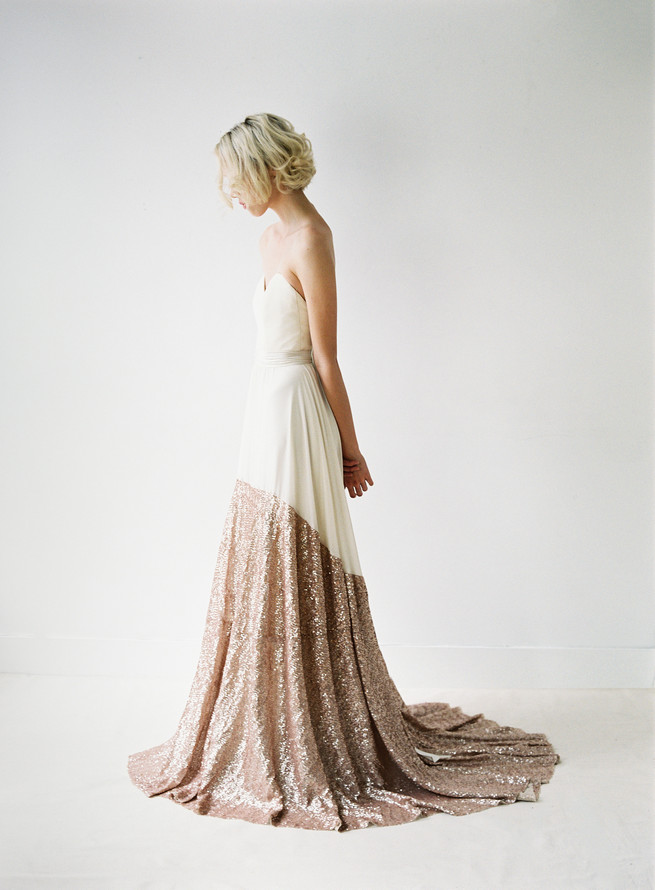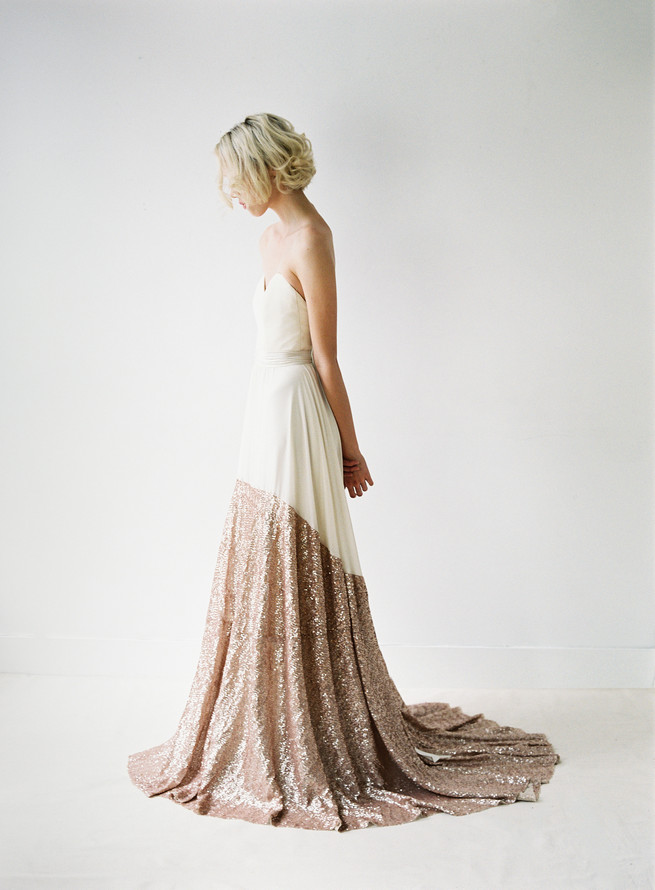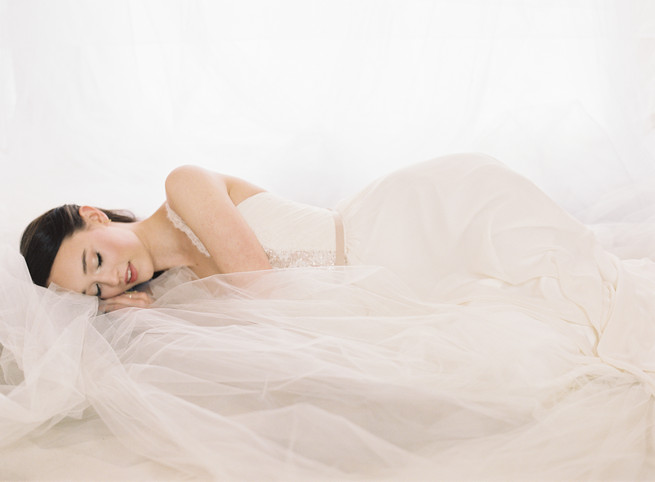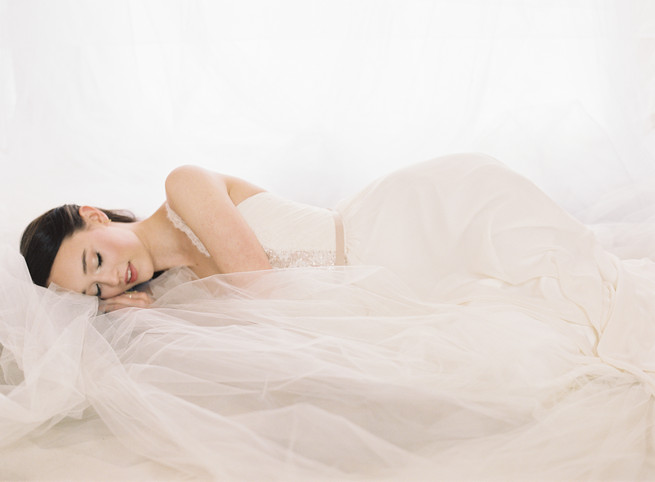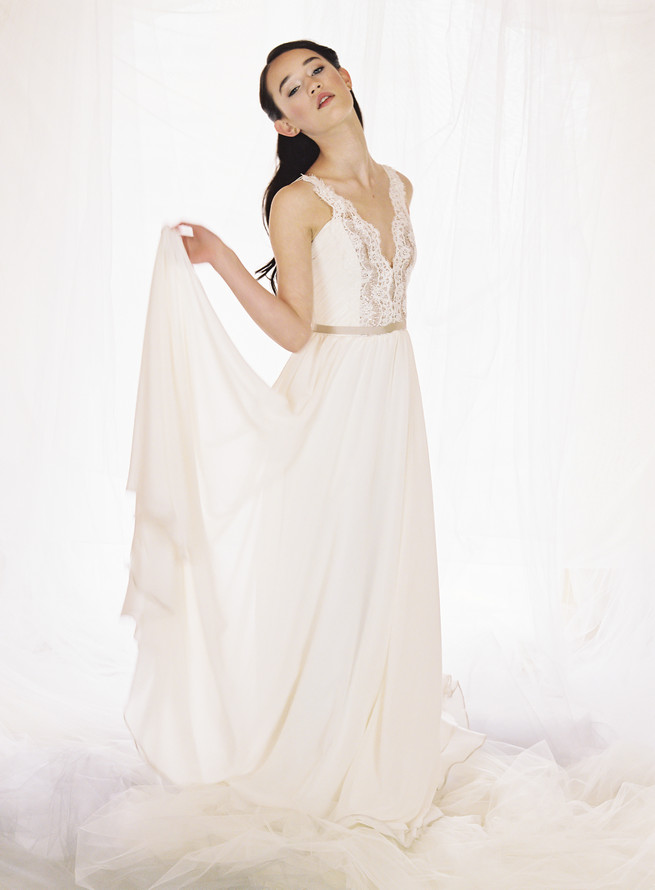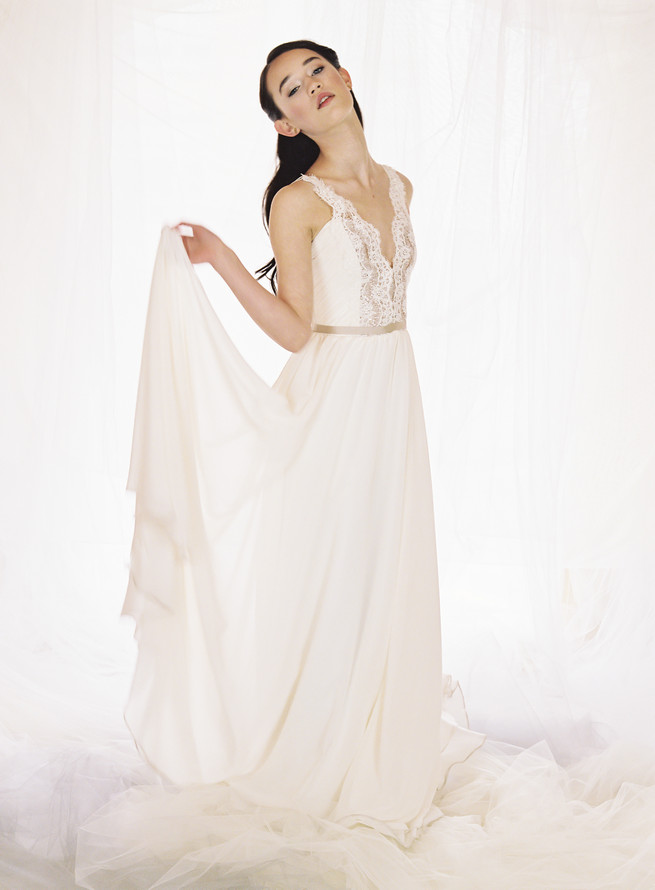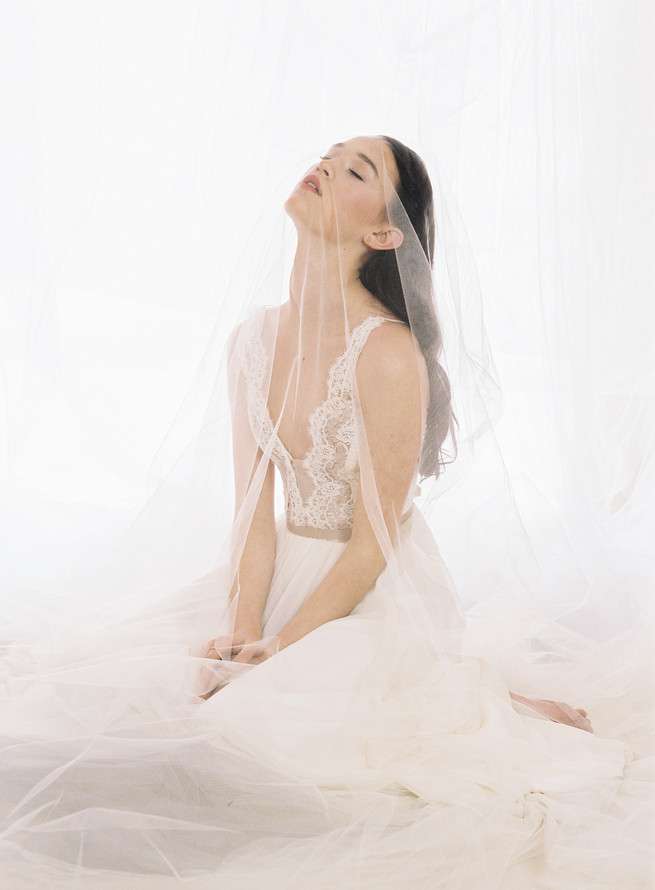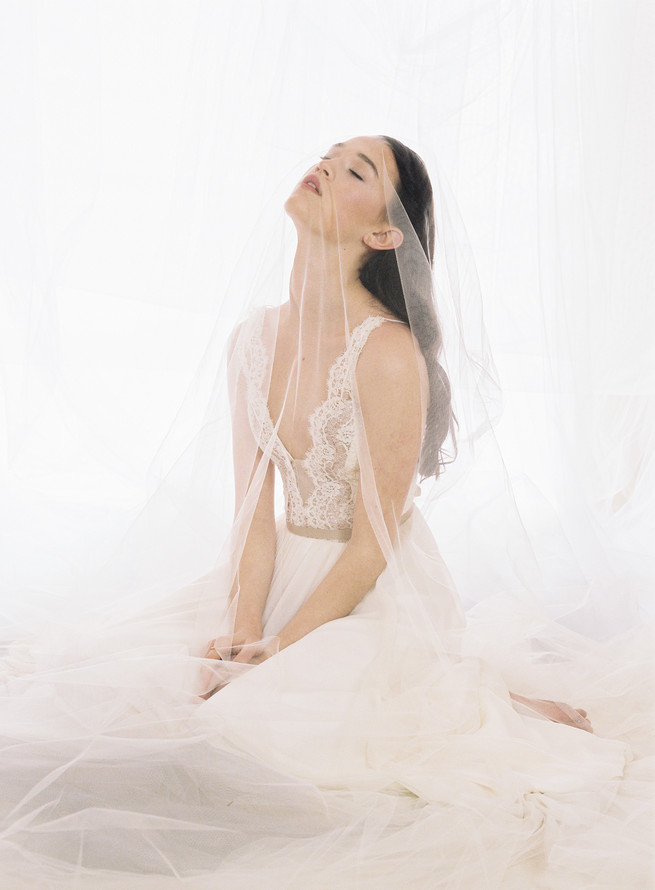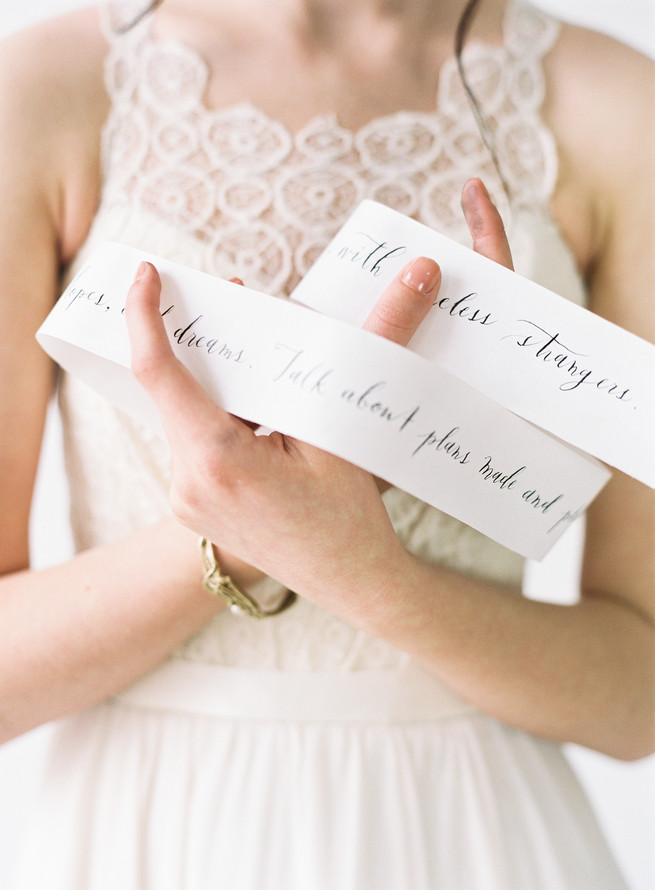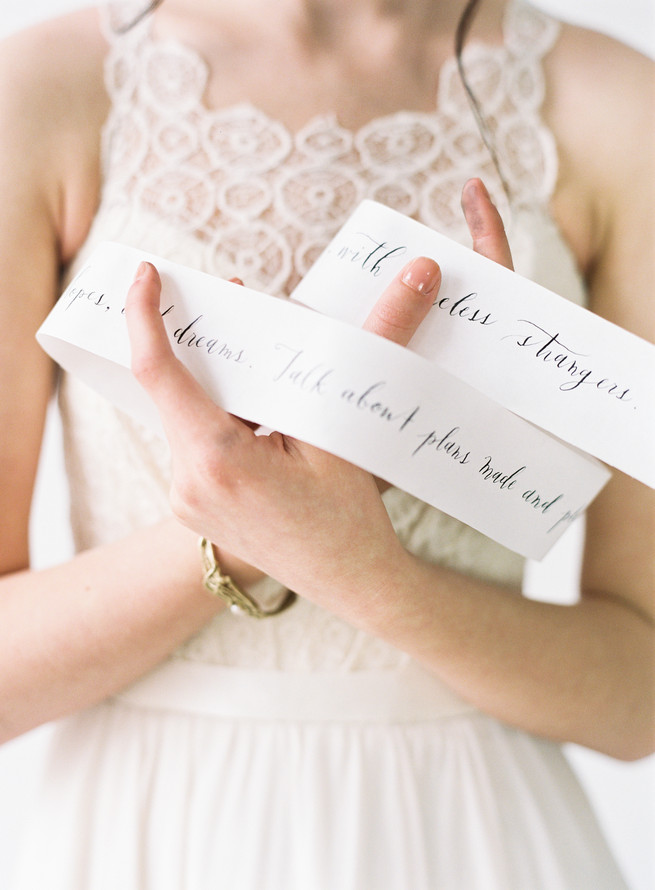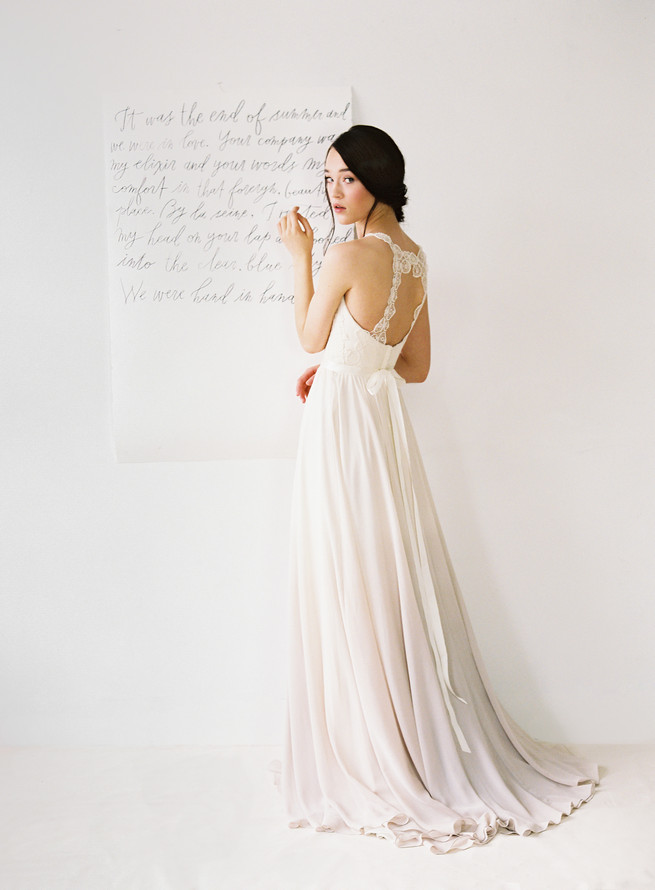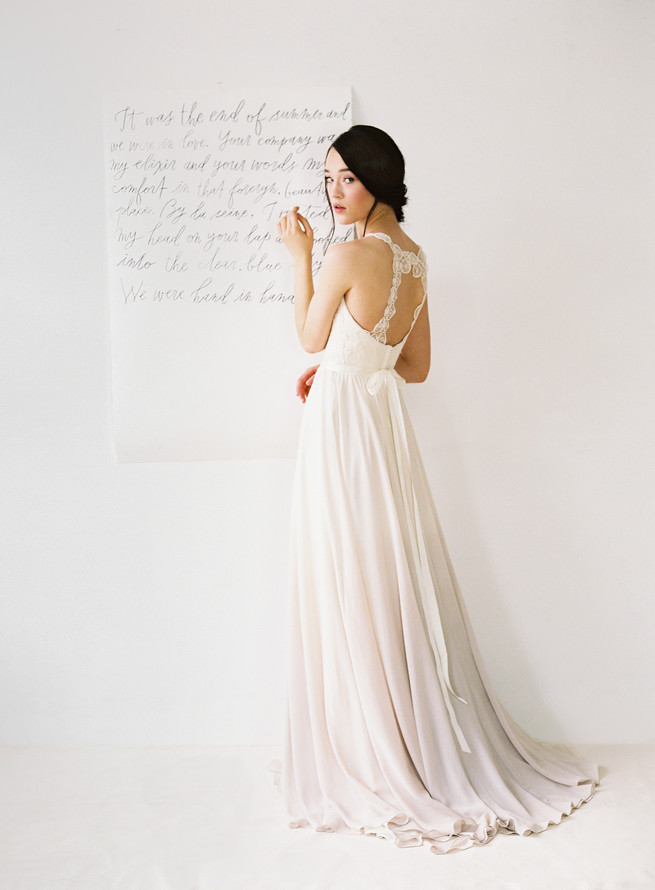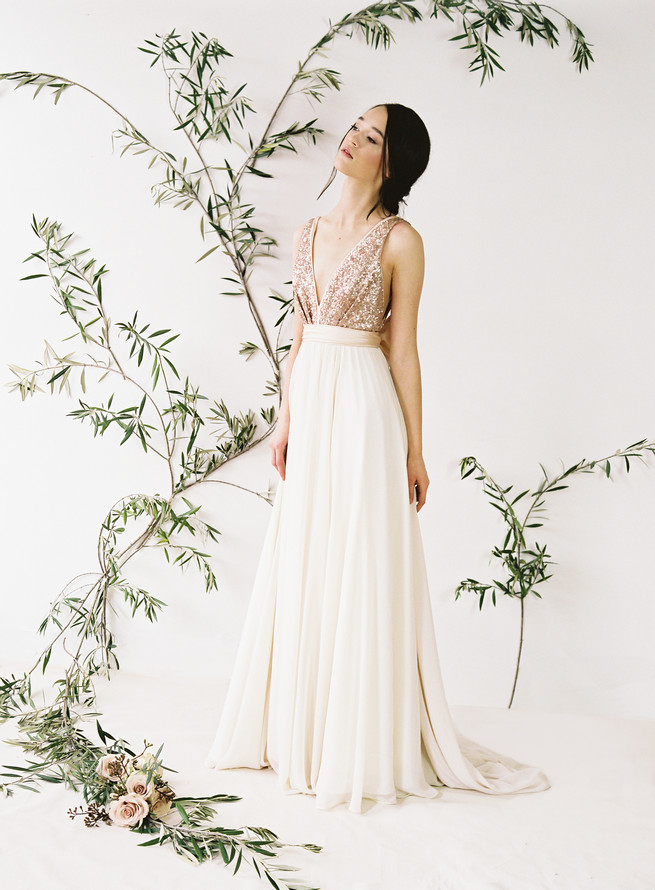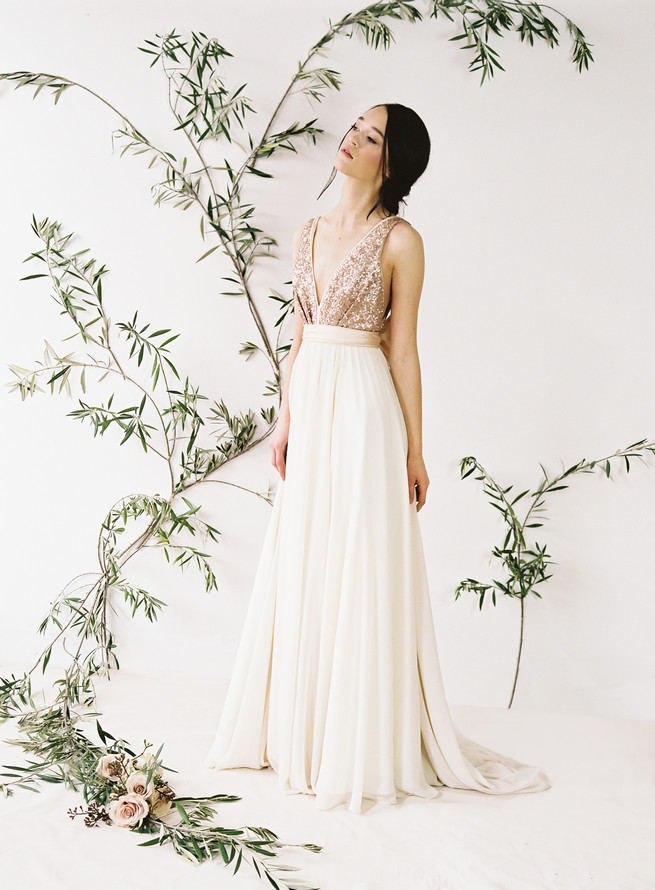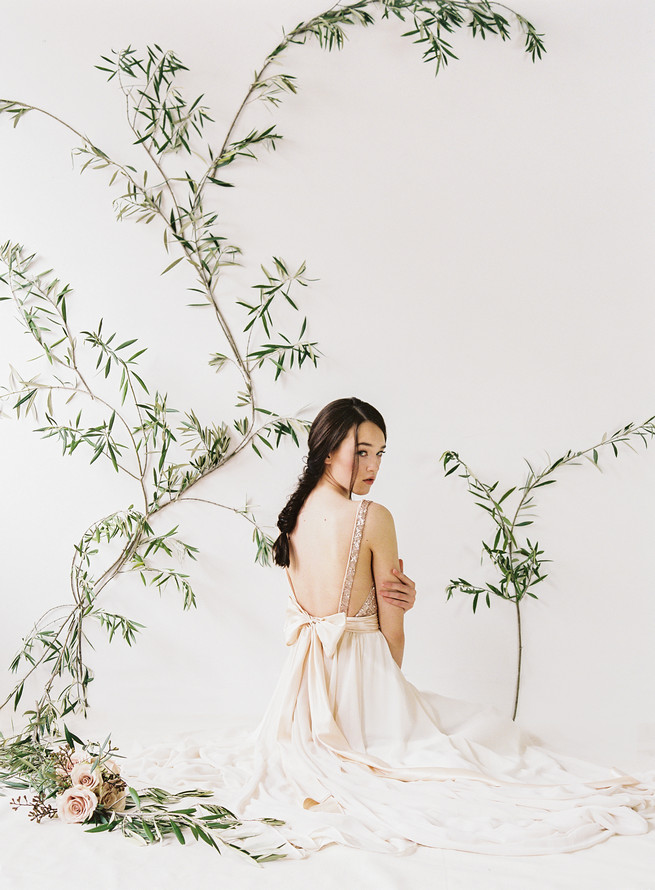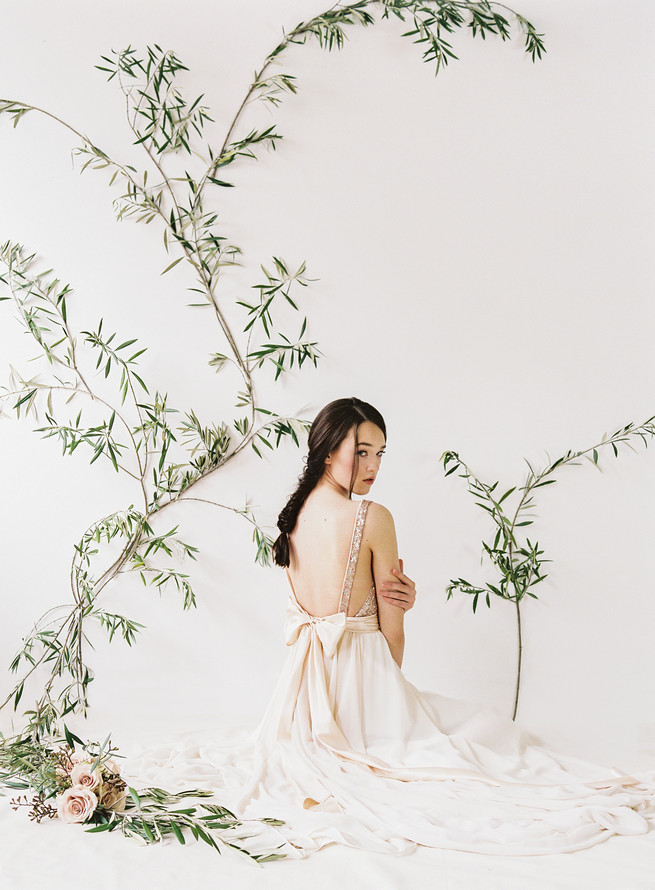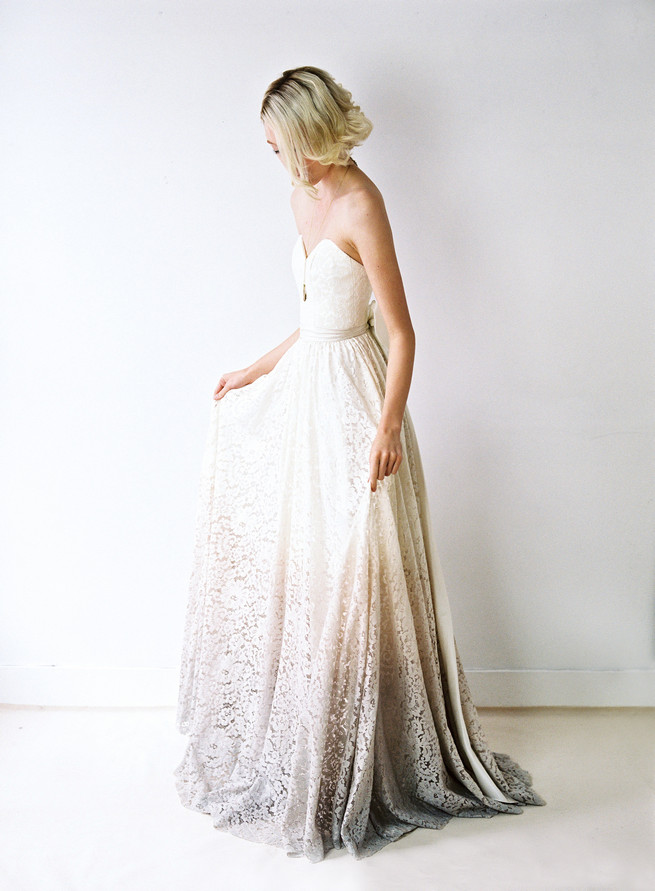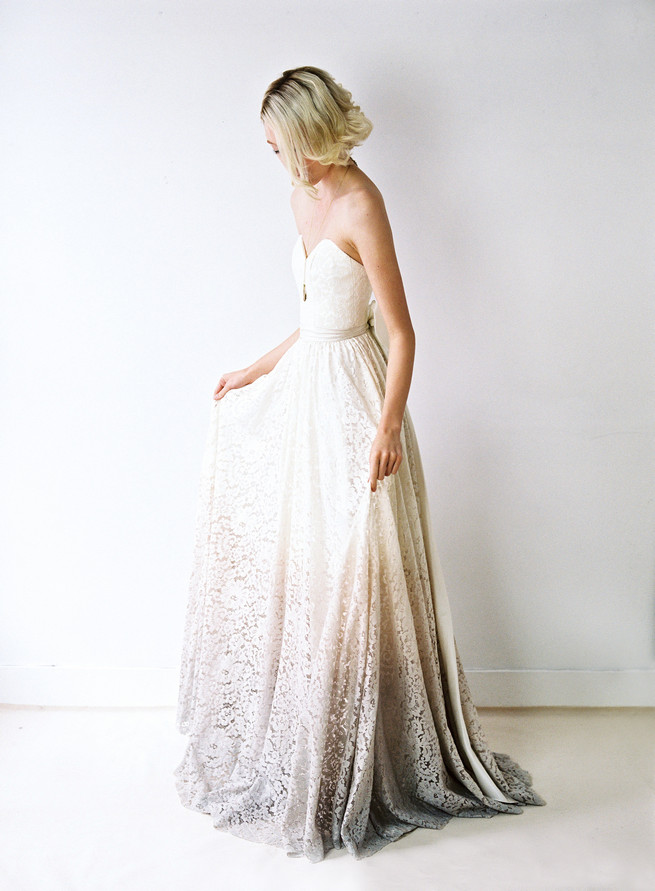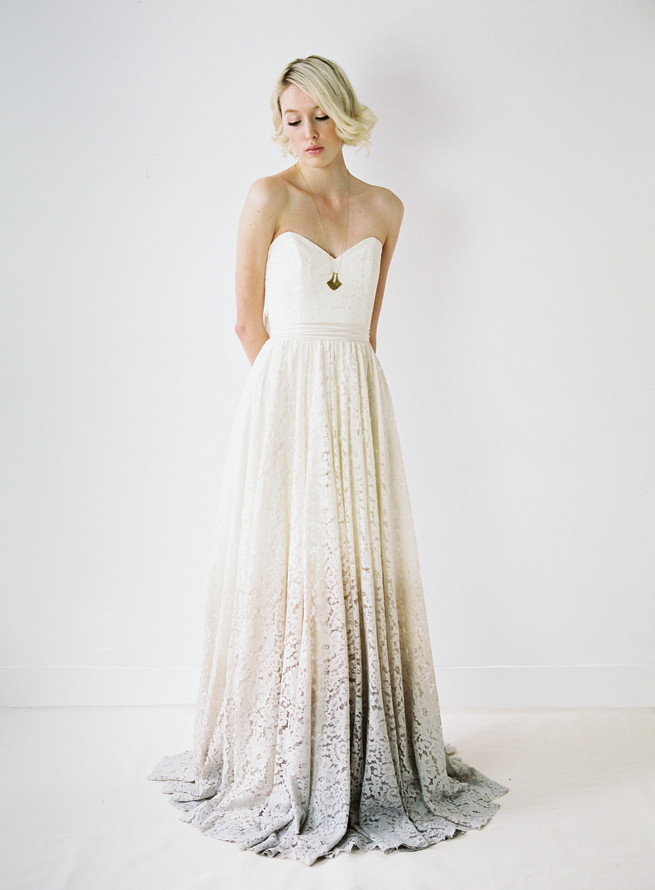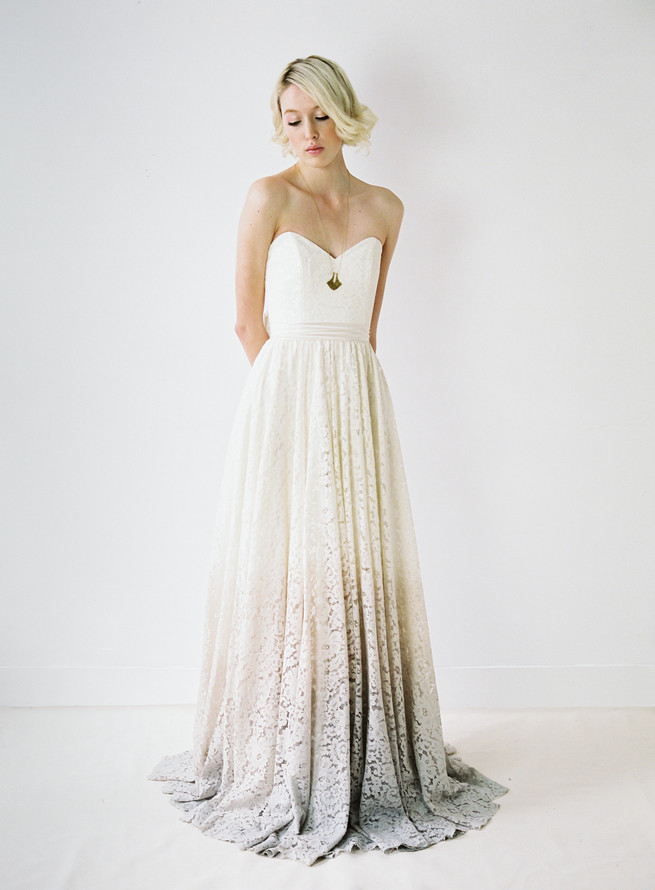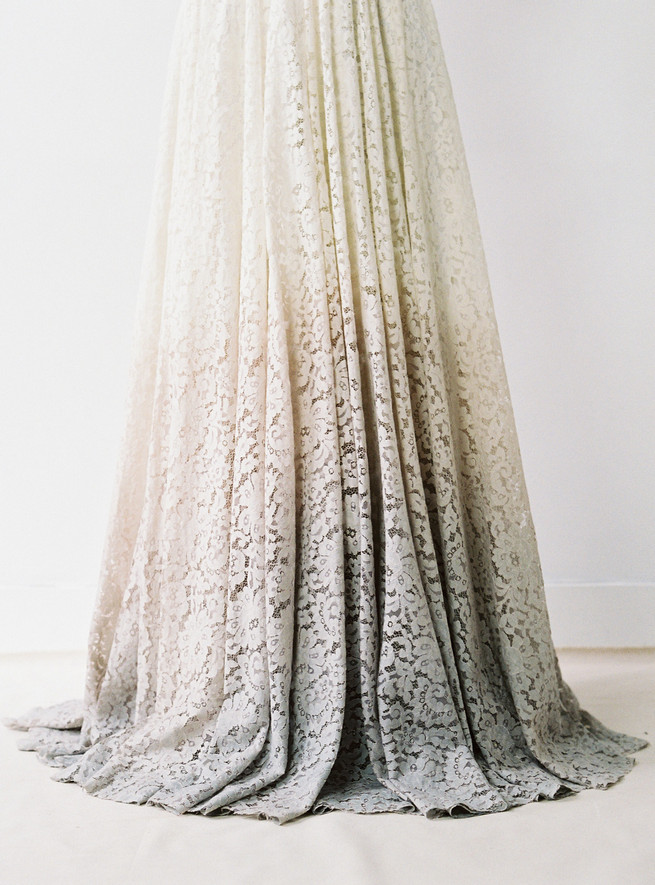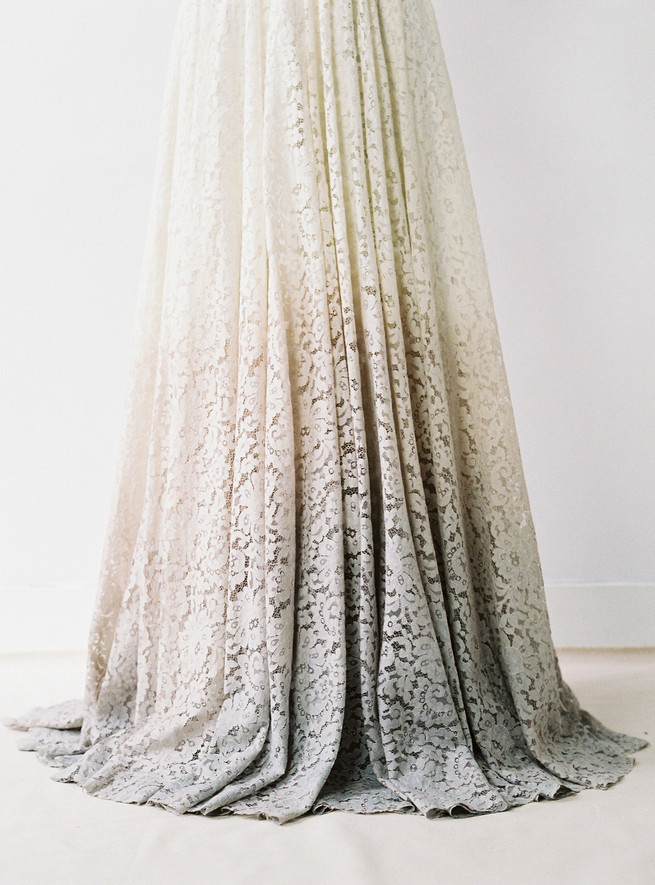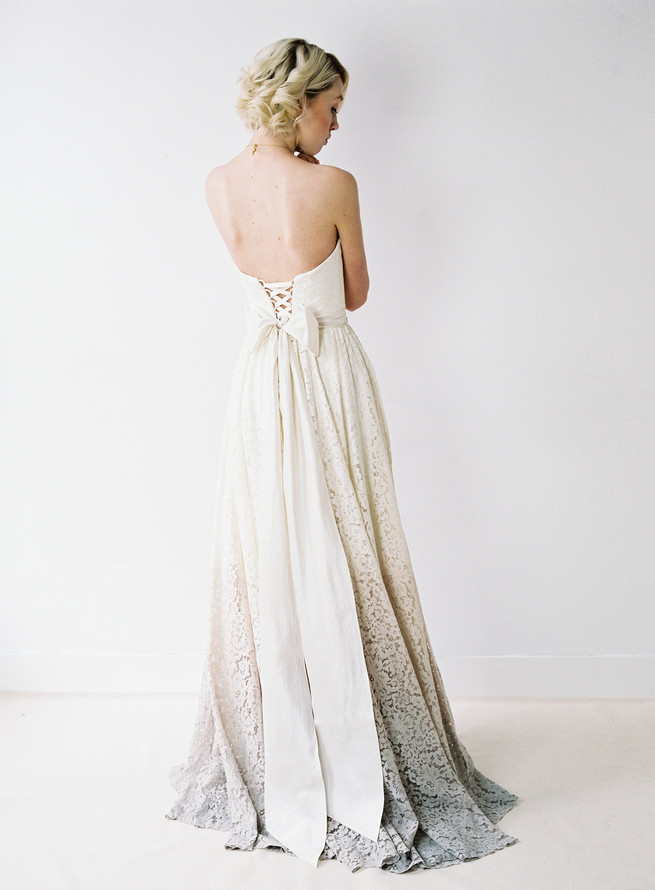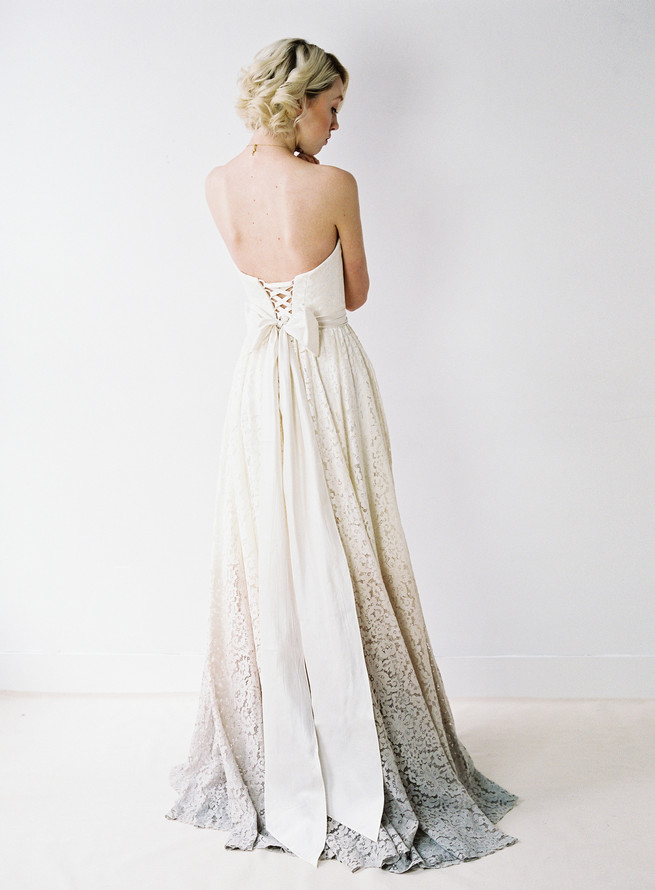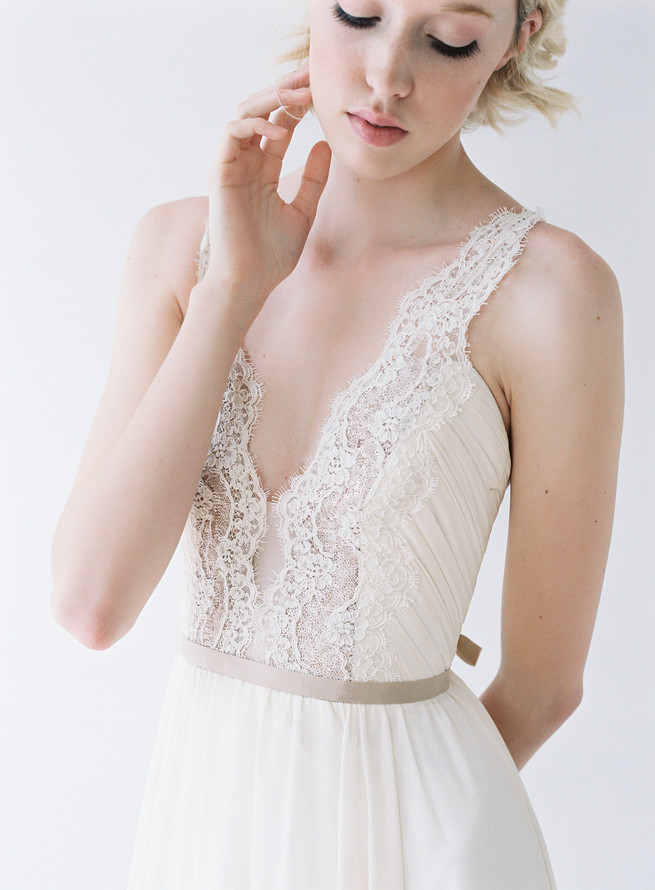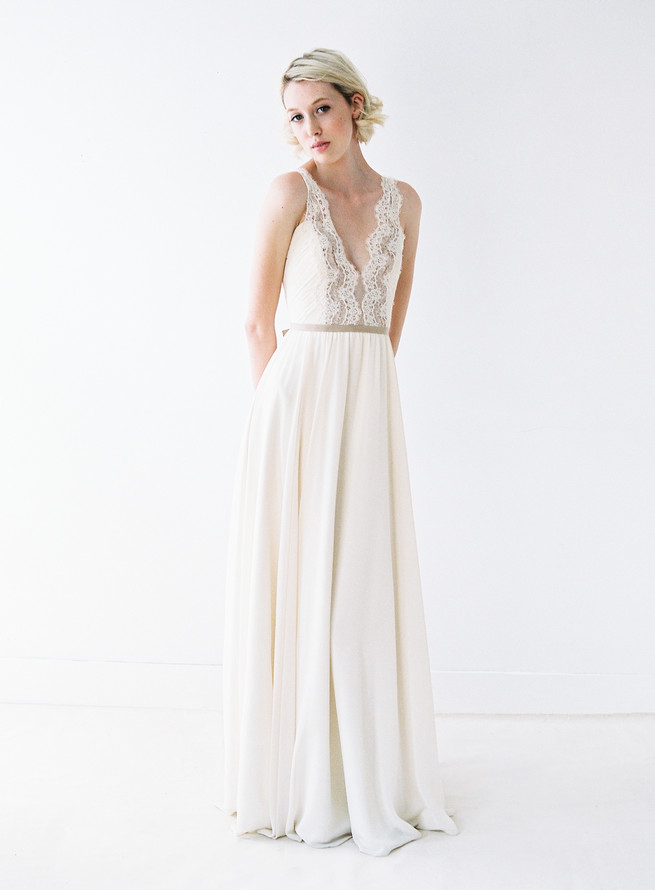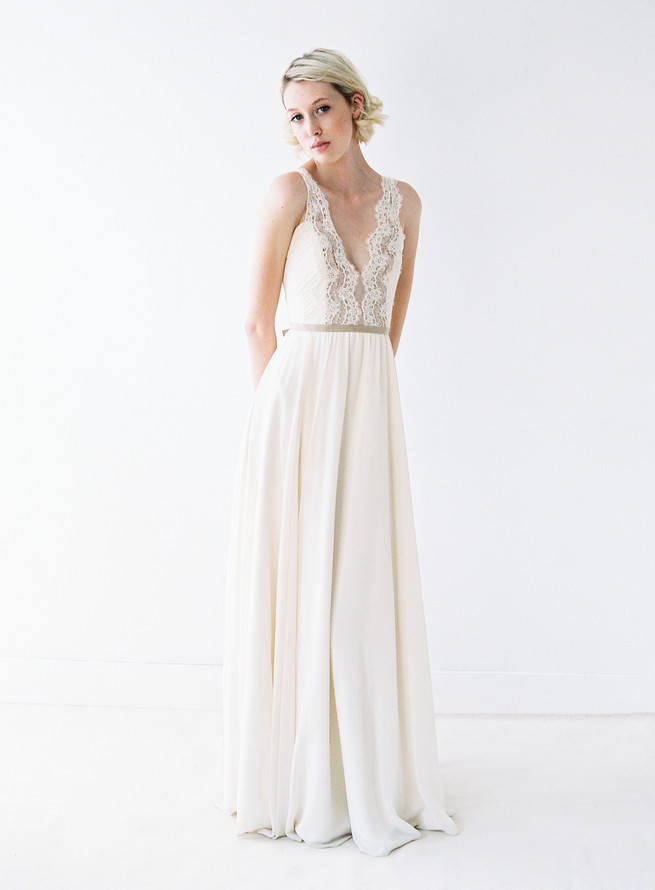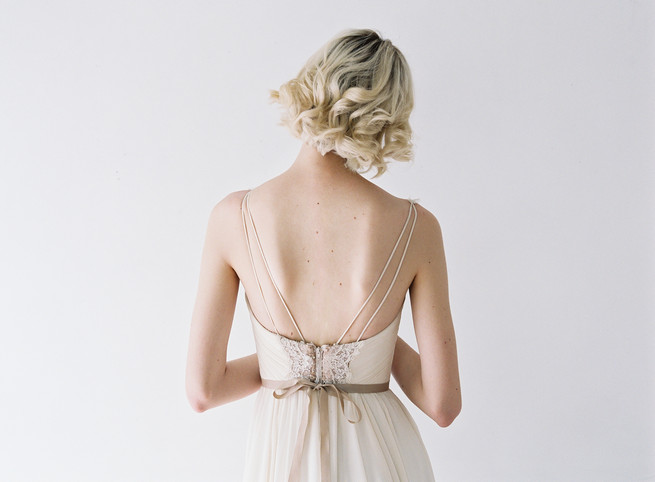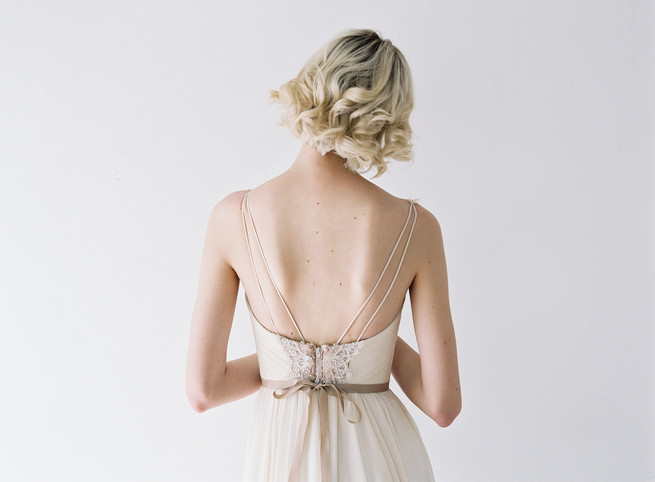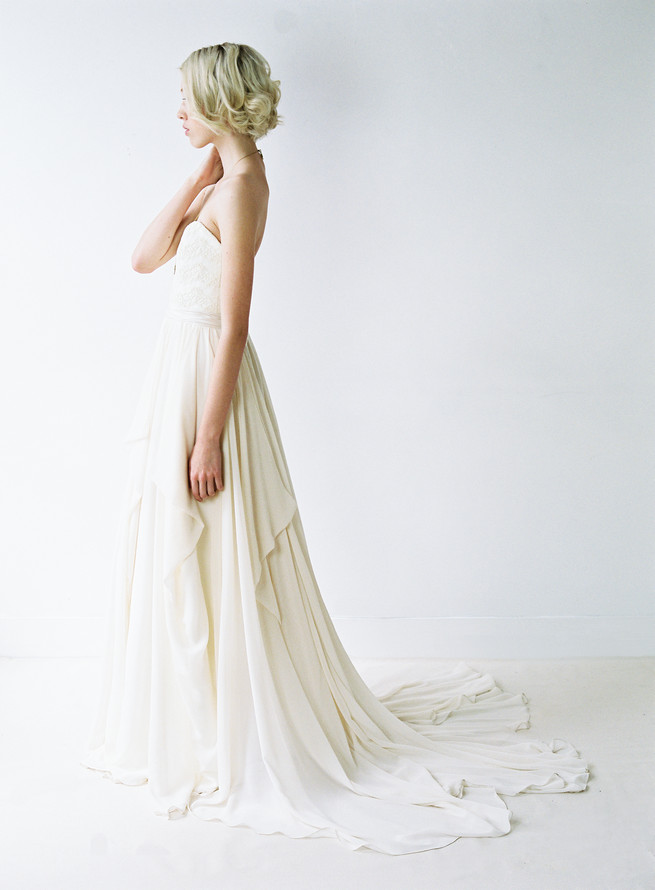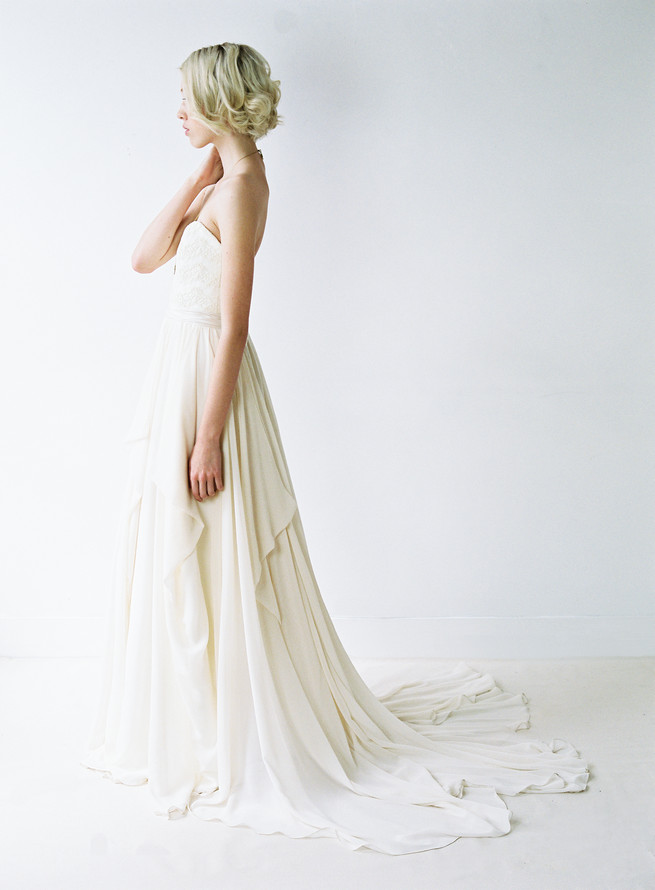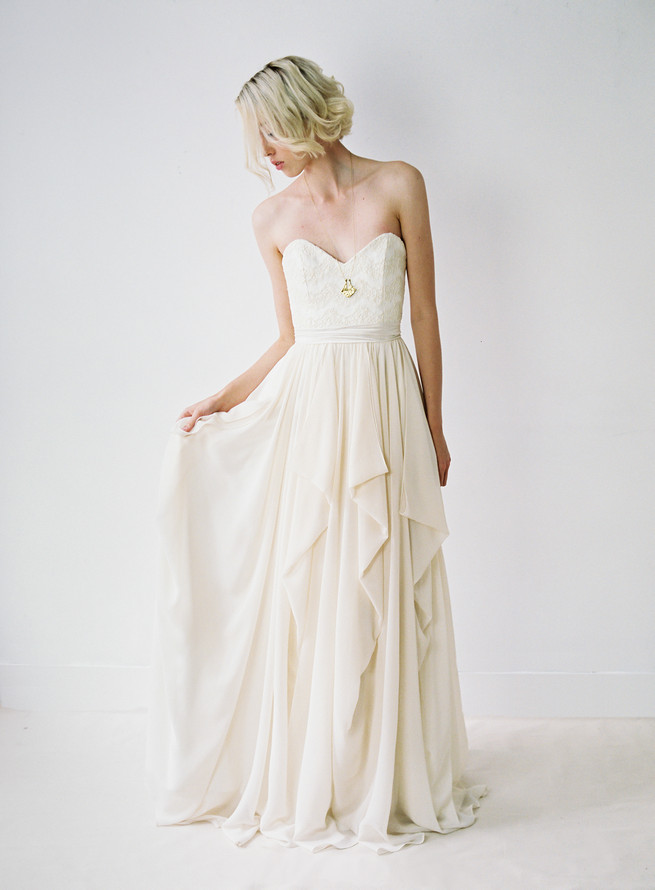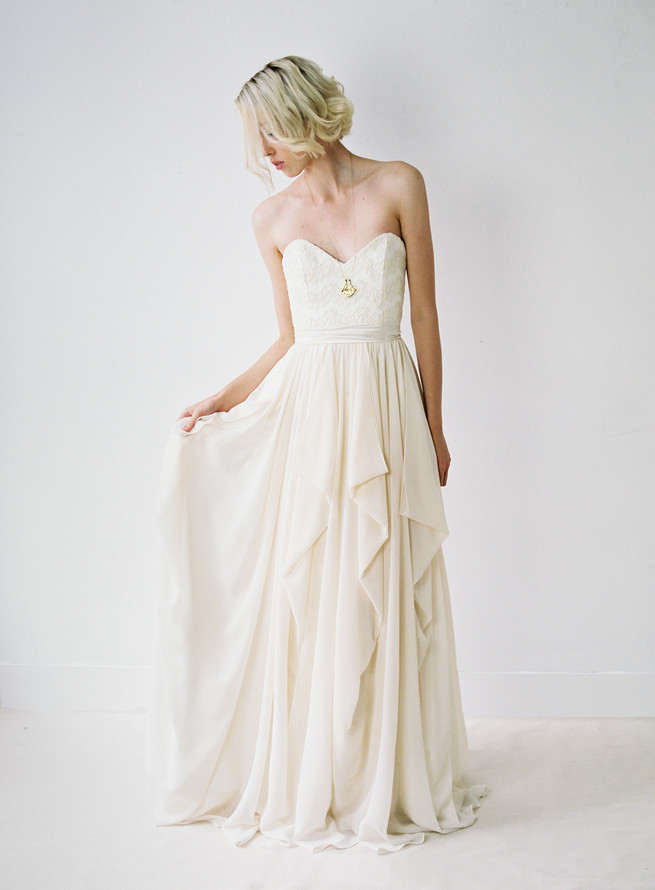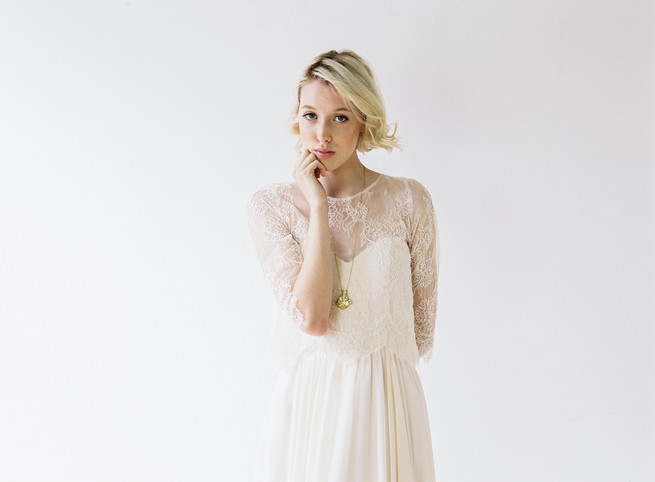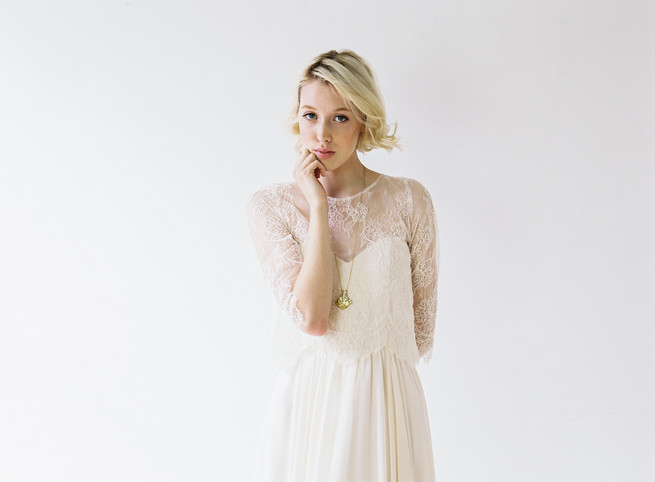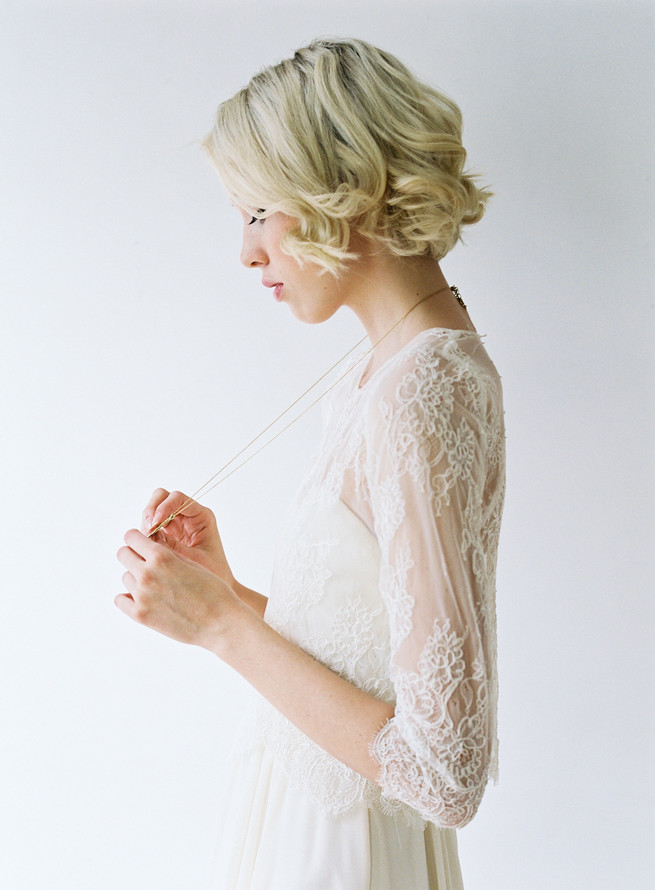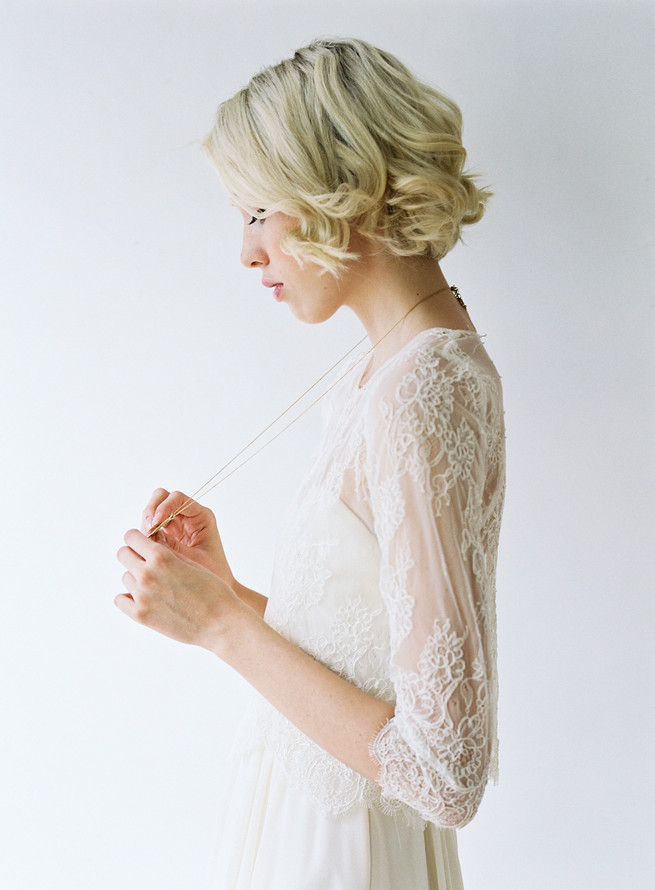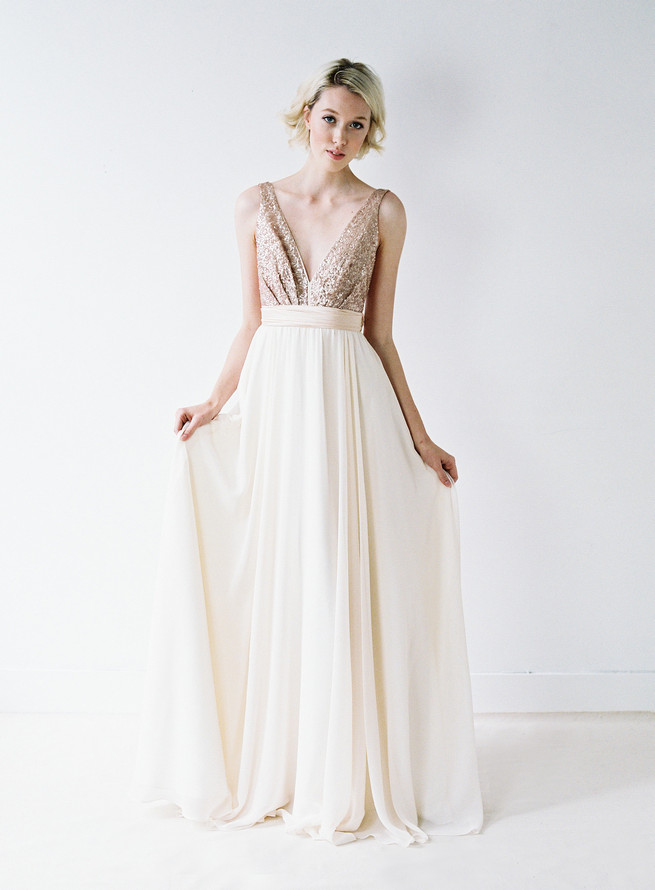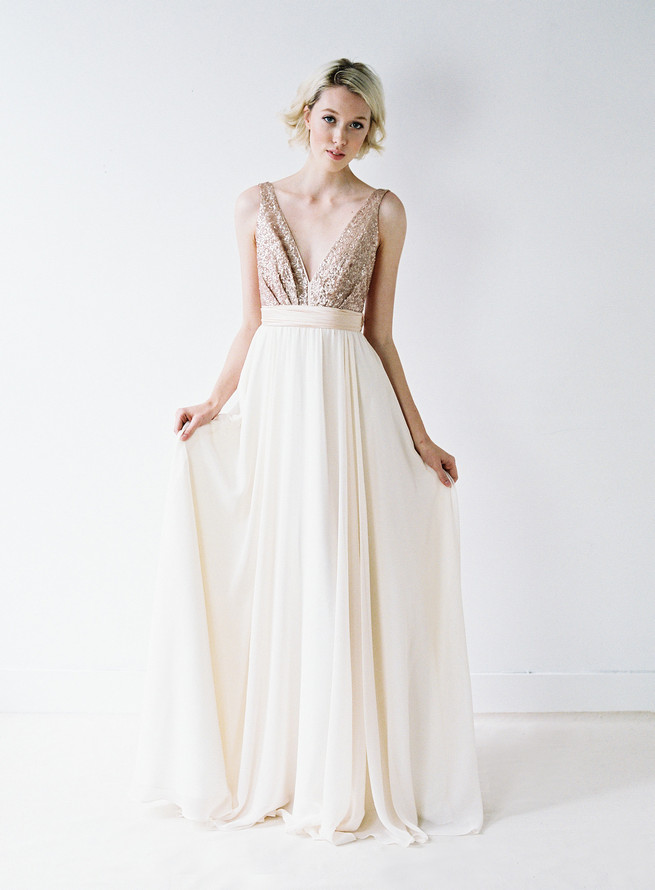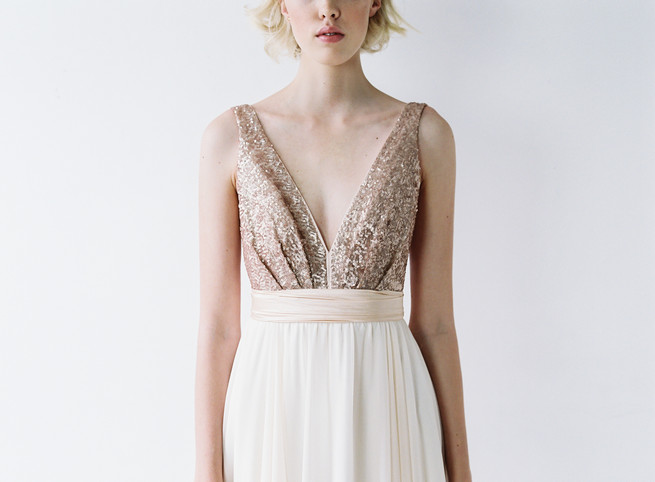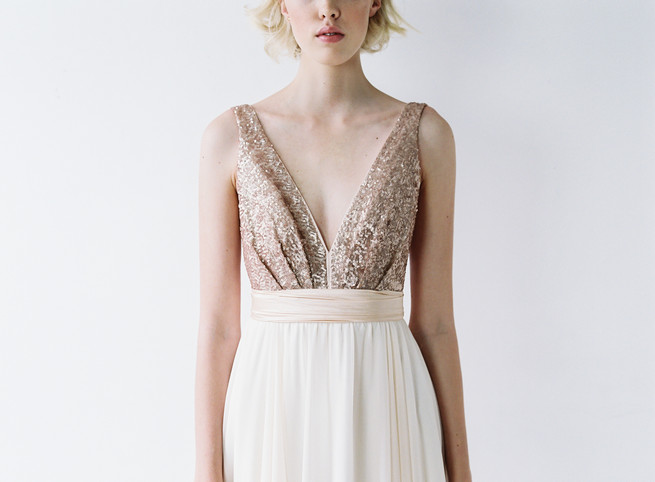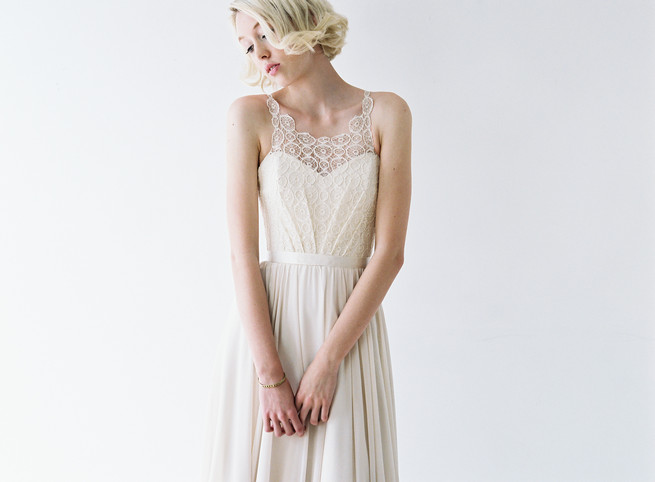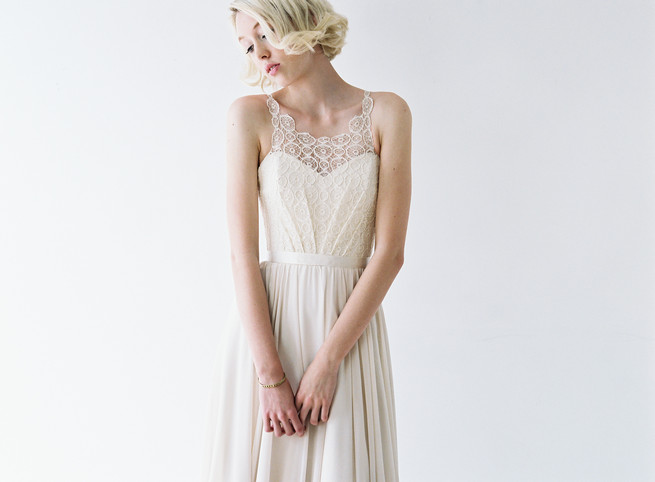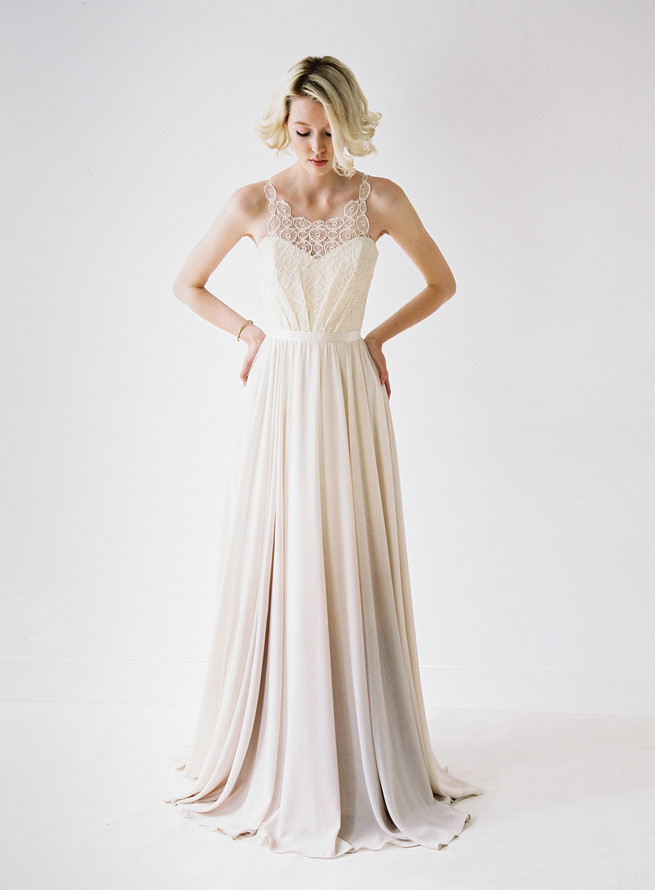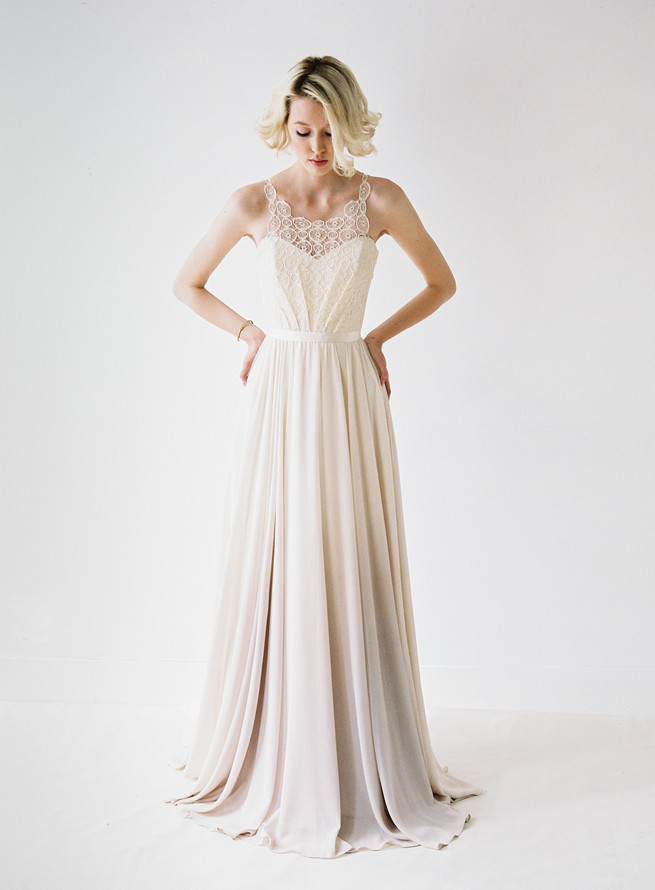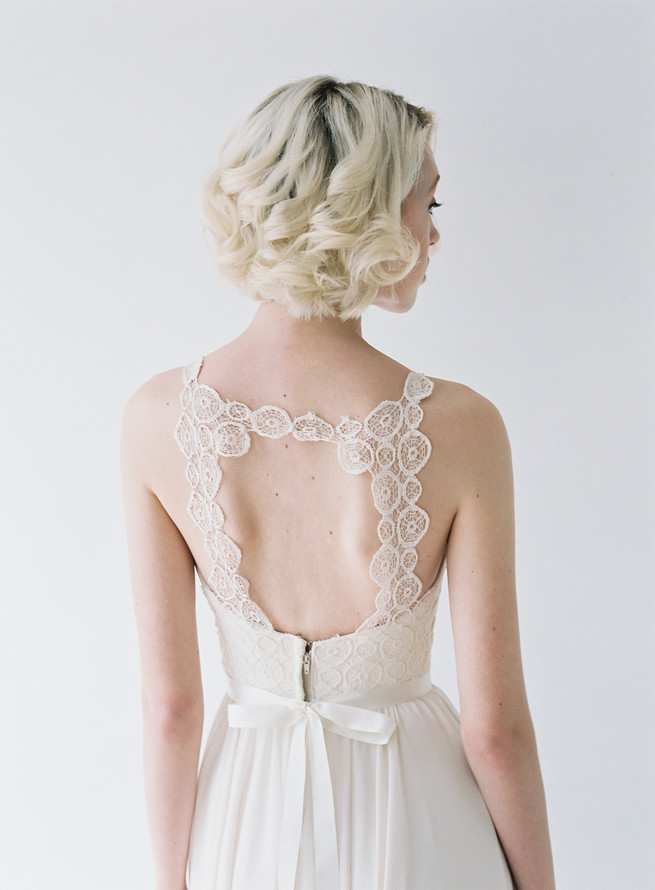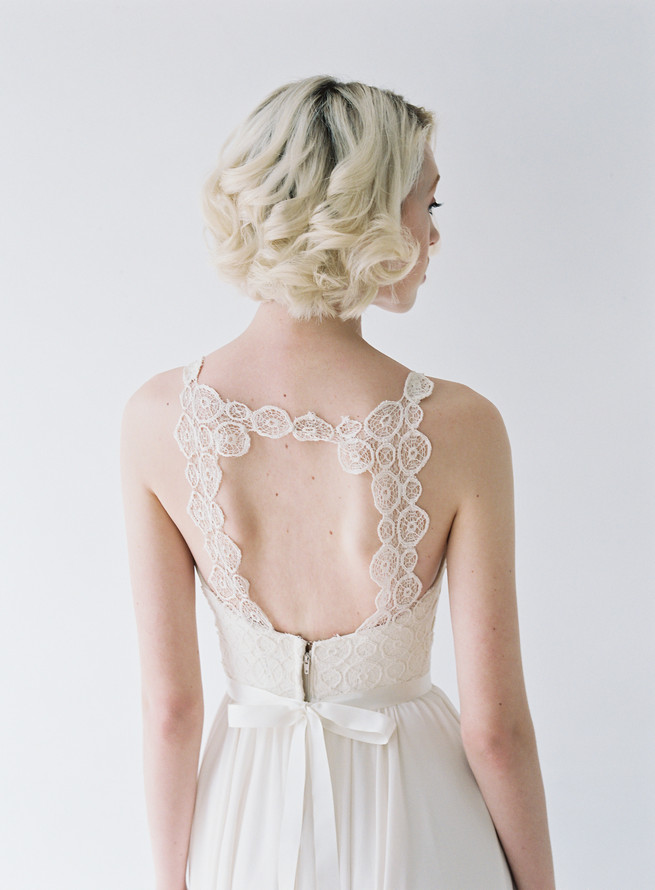 Truvelle: Meet Designer Gaby
Designer Gaby grew up in the wedding industry. Her mother owned a boutique in Western Canada which specialized in custom wedding gowns. After graduating, she found herself helping her mother out at the boutique:"When I began my mum created all of the gowns, while I focused on running the business."
Gaby soon found herself tweaking the designs, which came both naturally and to a great response. "This led to my own collection and a three year stint in the custom dress world. Truvelle was born during my time there, and I couldn't feel luckier!" says Gaby. "I told myself that I wanted a Vancouver based, international bridal company – and within a year and a half it's become a reality with the help and support of too many people to list."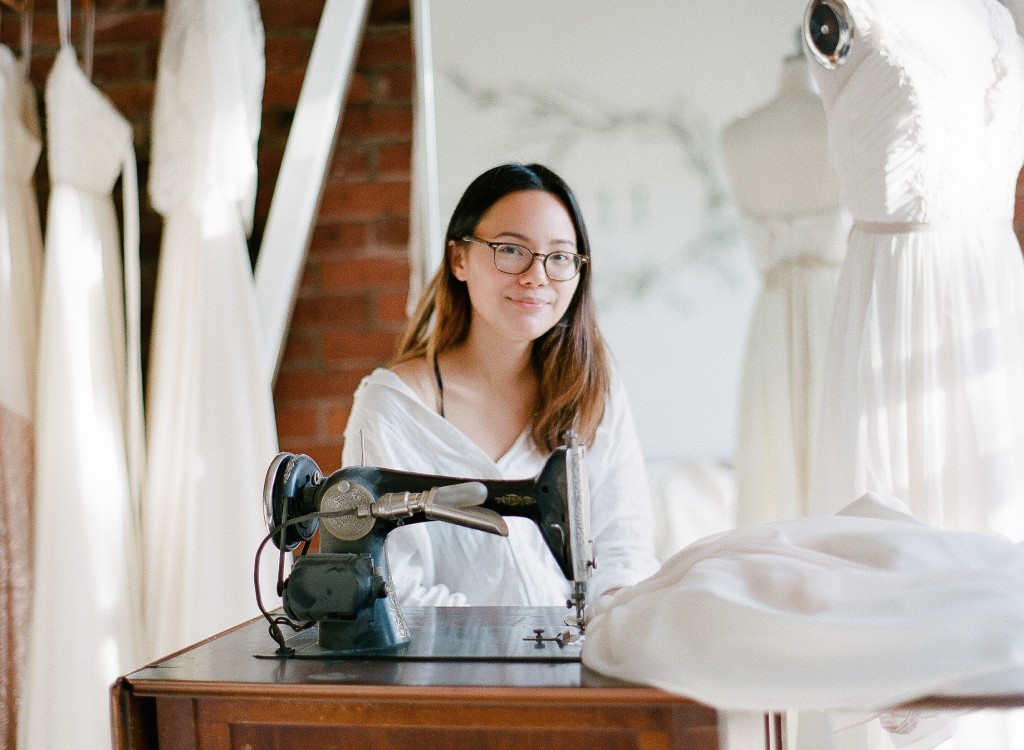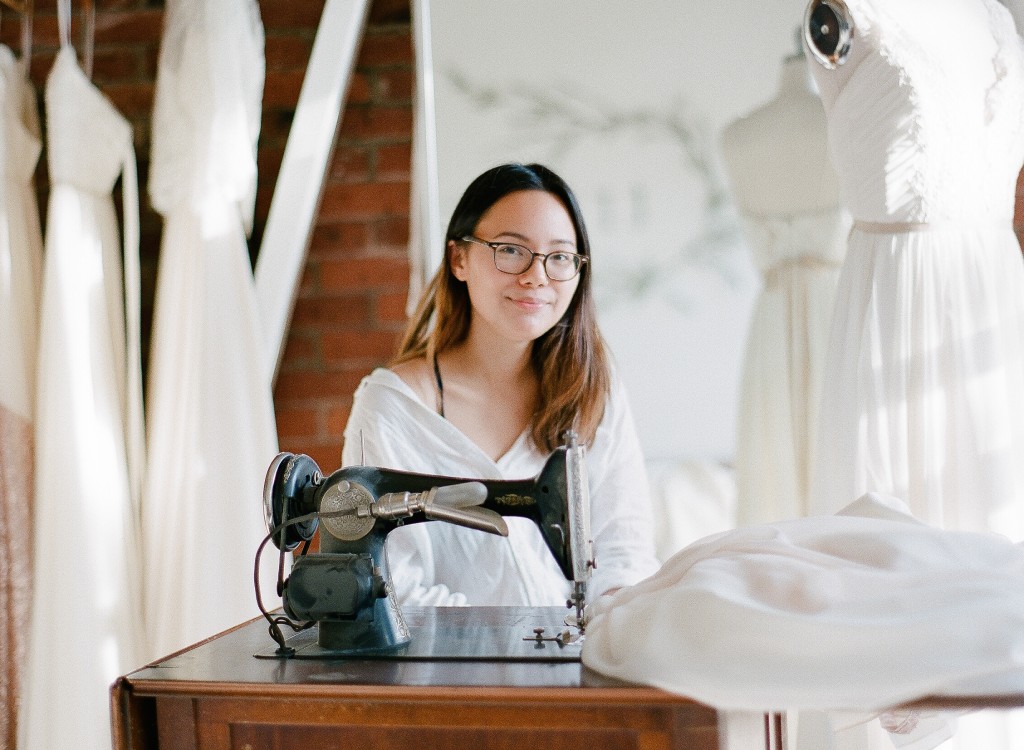 Truvelle's Signature Style
Easy to wear gowns with chiffon skirts and interesting fabrics.
The Truvelle Design process 
From scratch we create made-to-order wedding dresses with a heavy emphasis on design, fit, and quality. All of our patterns are handcrafted and perfected, our carefully chosen fabric is individually hand cut, and each gown has a story.  
Bridal Wear Trends for 2015
I try to avoid paying too much attention to what others are doing. Based off my personal experience with TruvelleI find rose gold sequins along with warm fabrics to be striking and relevant without feeling like they'll become dated years from now.
Advice for Selecting the Perfect Wedding Gown
Choose something that you feel happy and beautiful in. It seems like a no-brainer, which is why it makes me sad when girls end up with something they don't love because of what their entourage said or because of what's "acceptable" for a wedding.
To get your hands on one of these fabulous creations head on over to Etsy here and make sure to follow Truvelle on Facebook and Pinterest too!
♥ ♥ ♥ CREDITS ♥ ♥ ♥
Thanks to the team at Truvelle for making this feature possible!
Designer Truvelle // Images: Blush Wedding Photography // Images of Gaby: Nadia Hung // Flowers Green Stems // Calligraphy Fox and Flourish // Hair and Make Up: Jayna Marie Make Up