Two Cultures, Two Hearts, One Happily Ever After ♥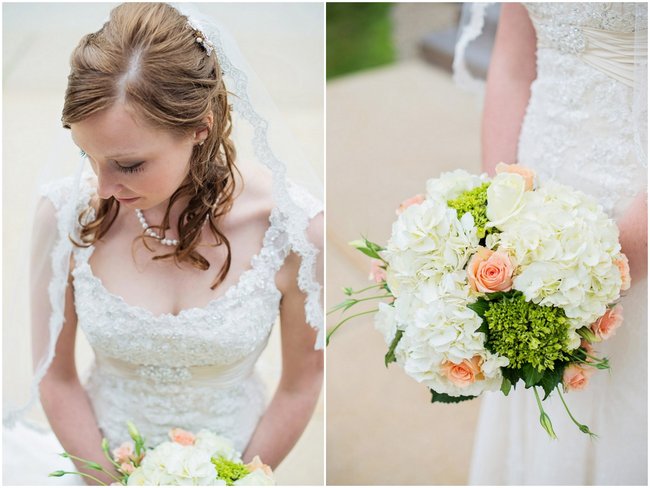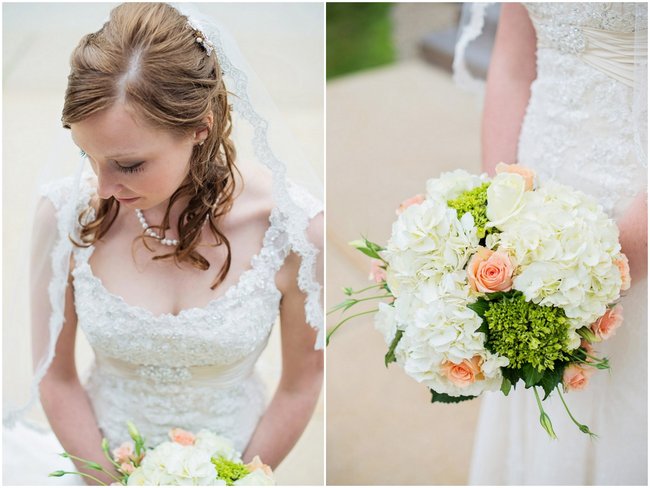 Kelsey met her husband, Edward, while studying Spanish in Chile. Thus it really came as no surprise that their simple but beautiful New Hampton wedding was a timeless celebration of cultures and continents. To honor Edward's Chilean heritage the couple exchanged vows and readings in a Spanish-English ceremony, then danced the night away to a fiesta band at their wedding reception. With bridesmaids dressed in long, flowing, teal gowns and the cutest little flower girl ever, their teal wedding with touches of peach and gold, photographed by Everlasting Love Photography, was nothing short of beautiful!
From the Bride:
My husband is from Valparaiso, Chile, and I am from small town Iowa, and we wanted a way for both of our unique pasts to be included in the celebration. To include some of my husband's heritage we had a Latin fiesta band play during the cocktail hour, and we had a personalized soccer cake for the groom at the reception. Before the ceremony we got dressed in my grandmother's house (a block from church) where my mother also got dressed on her wedding day.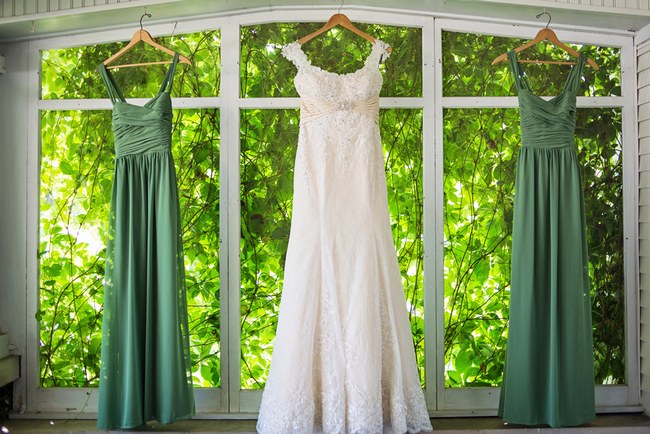 Their Love Story: Edward and I met when I was studying Spanish in Valparaiso, Chile. We were playing volleyball on the beach with a group of friends. After several months, as friends we decided to start dating, and after six months I had to leave Chile and go back home. We talked on Skype every day and I returned to visit him 5 times, when we decided to apply for a Fiance visa for him to come to the United States.
Their Proposal: It was the anniversary of when we started dating and we were going for a walk. We went to the beach and sat on the rocks at the same place where we had our first kiss, with moonlight and a castle was in the background. He surprised me and pulled out a ring from his pocket…it was a perfect moment!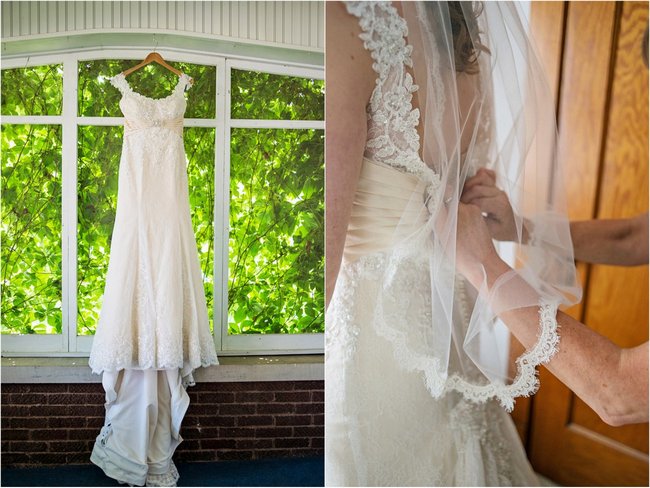 Wedding Dress: I had thought I found the dress of my dreams a month earlier, but we were still shopping around just to be sure. I was with my mom and aunts in a dress shop in Hastings, Minnesota. We pulled the dress I thought I wanted off of the rack to try it on, and a few others just to compare it to. Somehow we happened to grab another dress that had lace with a long train, and champagne fabric under the lace. It had some satin emphasizing the waist line, and had that something special that we were looking for. As soon as I put it on we all knew it was the one!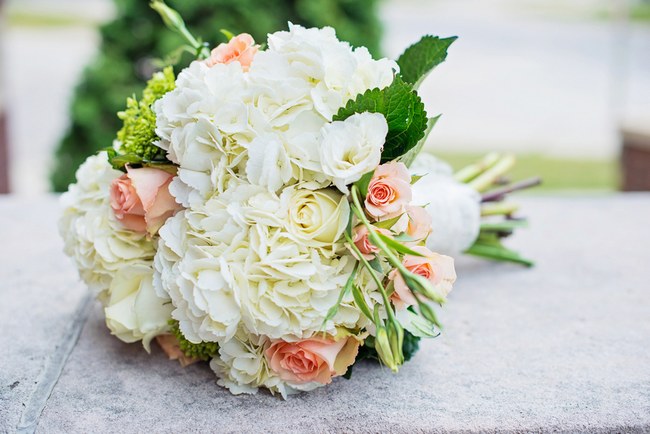 Bridal Bouquet: I wanted beautiful, spring flowers that reminded me of the flowers that my grandmother had in her garden. Pink and white roses and green mums, mixed with others.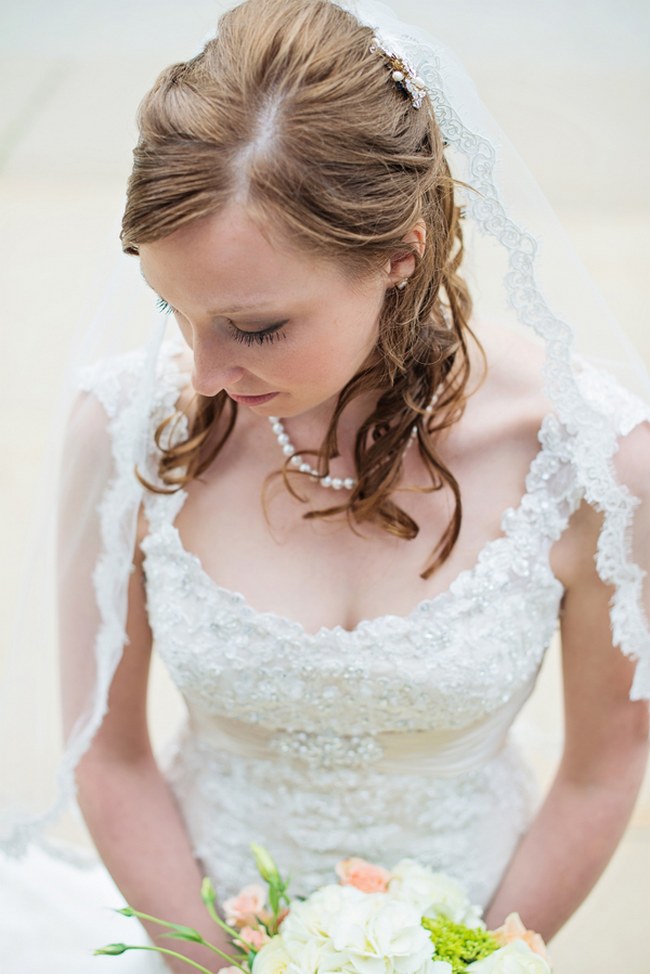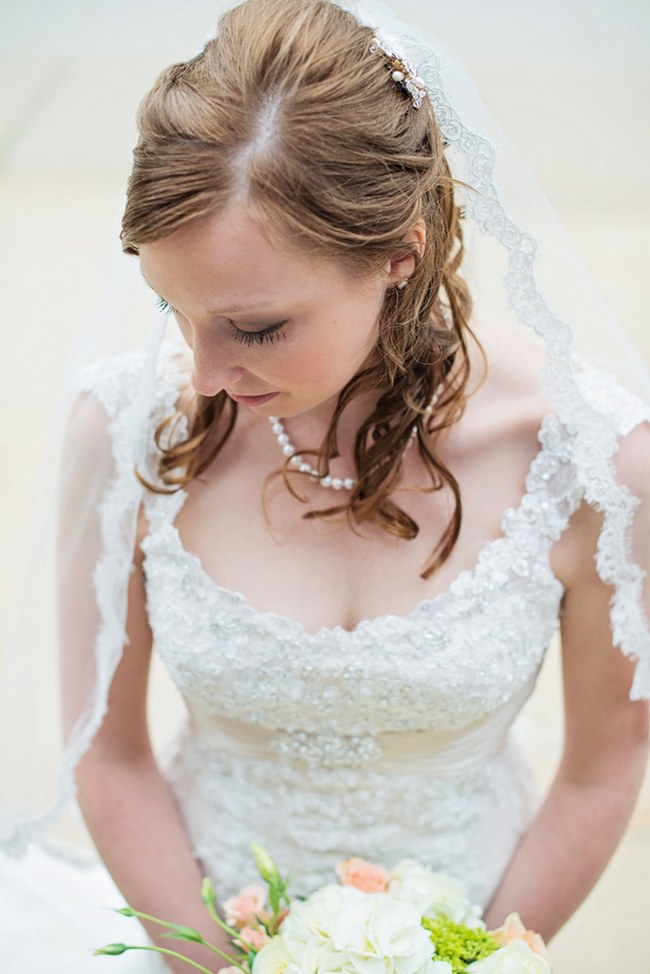 Bridal Hair & Make Up: I wanted to have a look that was timeless. I did a long, curly hair style, and had my hairstylist from my hometown do my makeup as well. I wanted it to be polished and beautiful but not over the top.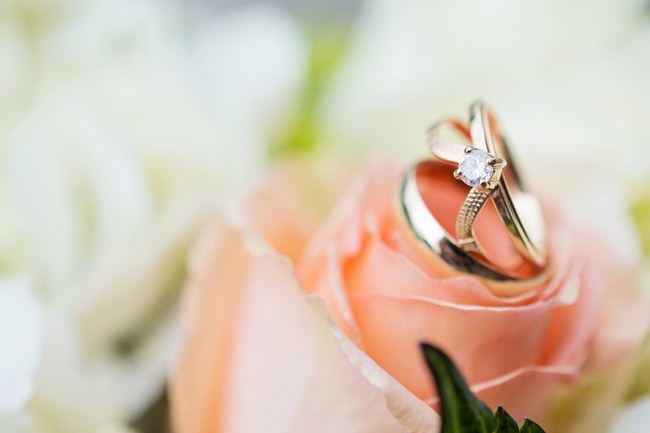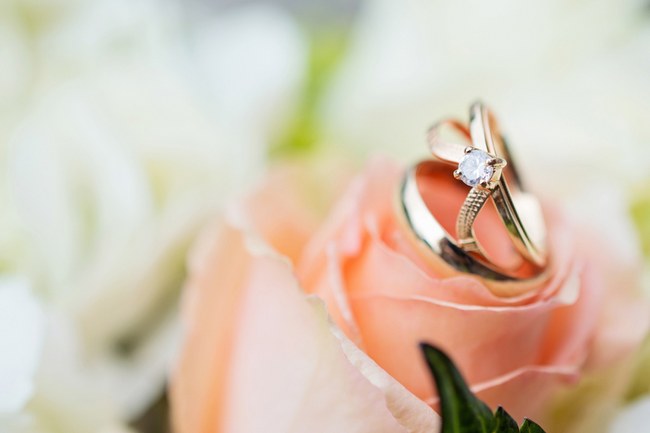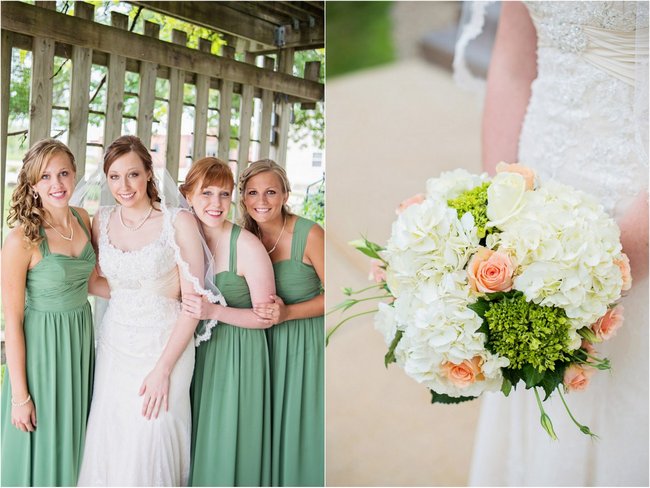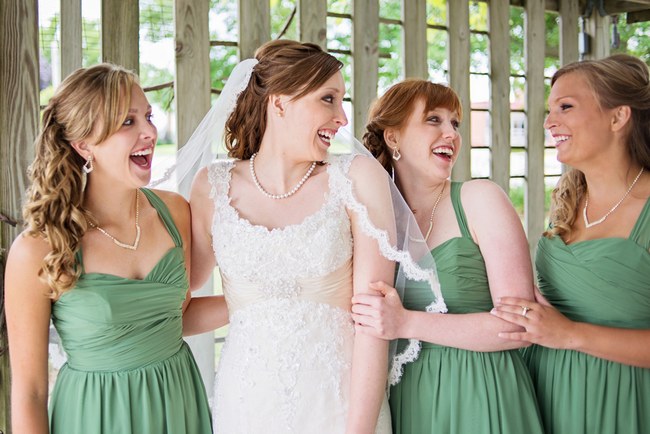 Bridesmaids Attire: The bridal party also came with me to our hometown hairstylist. We all had curly hair that almost matched, but was a little different. Their bouquets were a smaller version of mine.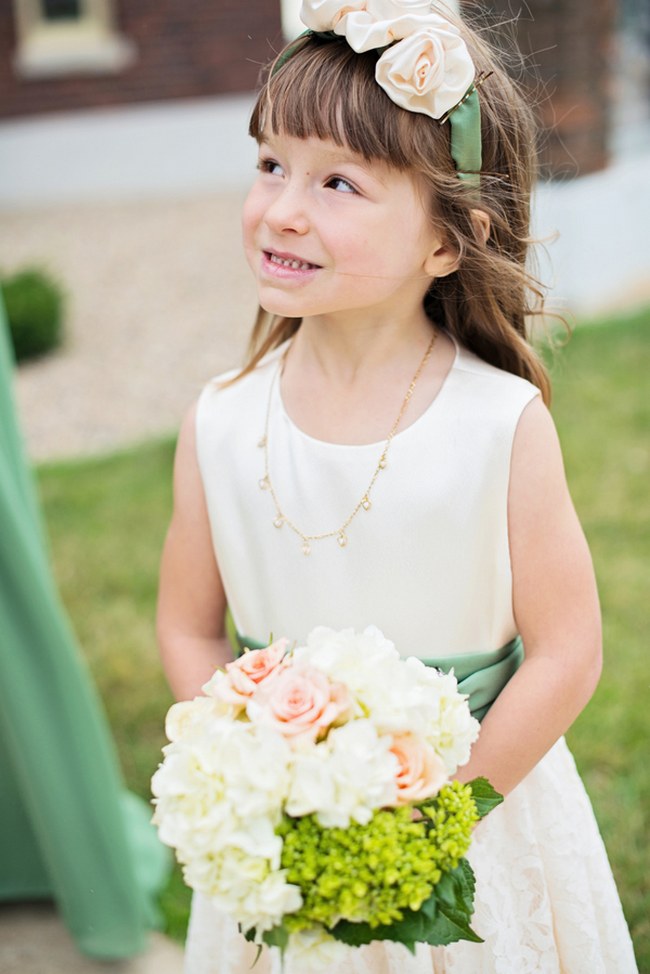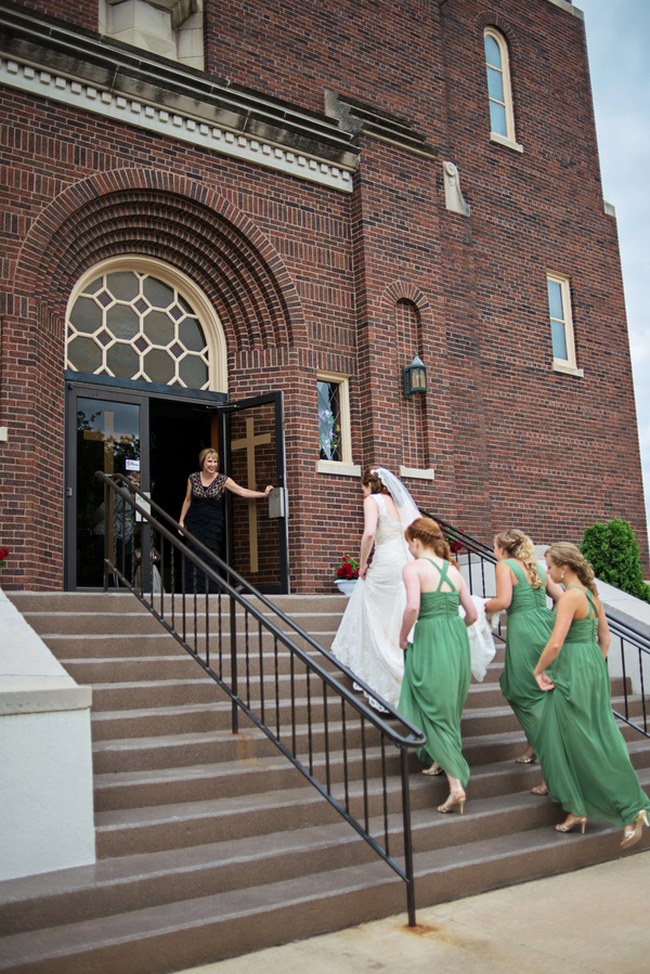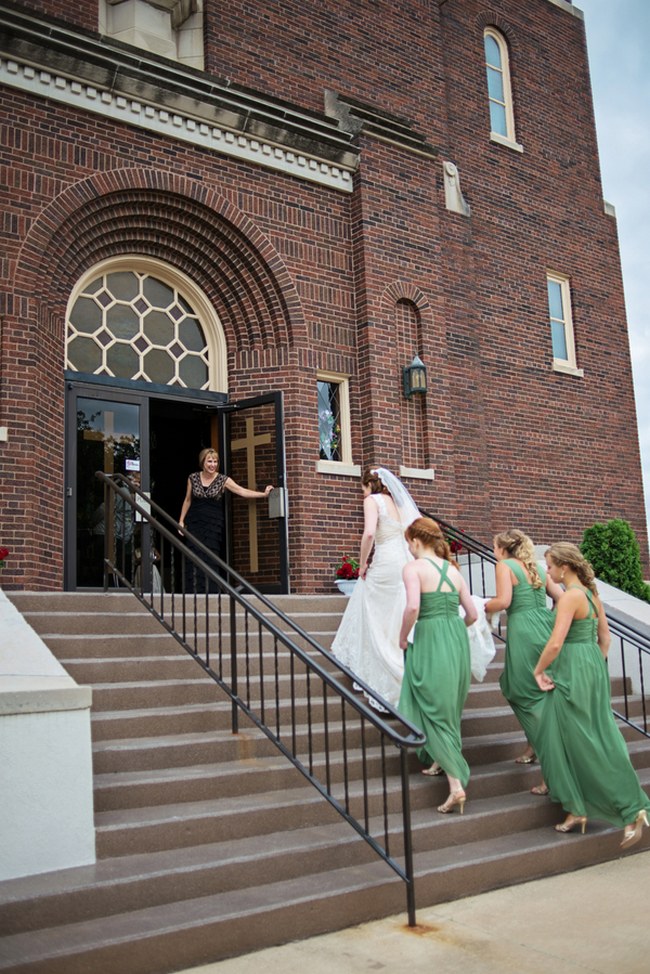 Groom's Attire: My Groom wore a black tuxedo with gold accents to match my dress, and an off-white colored tie.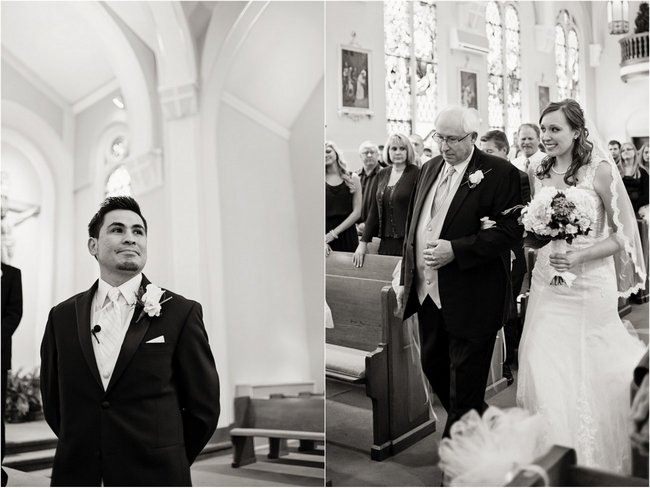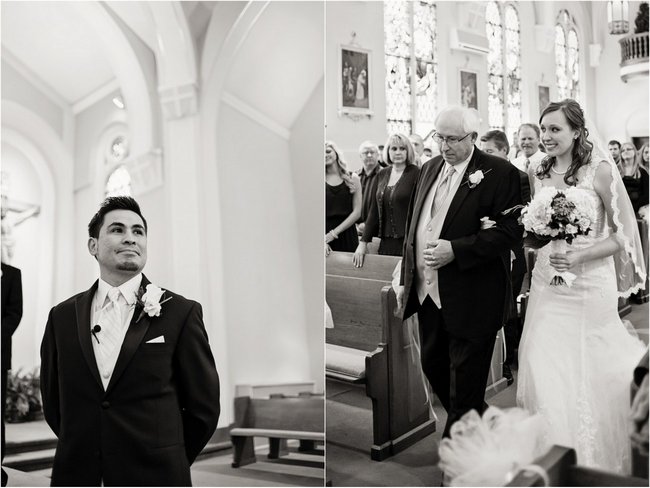 Wedding Ceremony Details: The pews in the church were decorated with beautiful white and gold bows that my aunt made. The music was very important for both of us, and we had several friends and family members play instruments and sing. While I walked down the isle "bendita tu luz" one of our favorite songs was sung, with acoustic guitar playing. My husband's mother and my father read two of the readings – both in Spanish and English – and Edward and I also read a reading in Spanish and in English.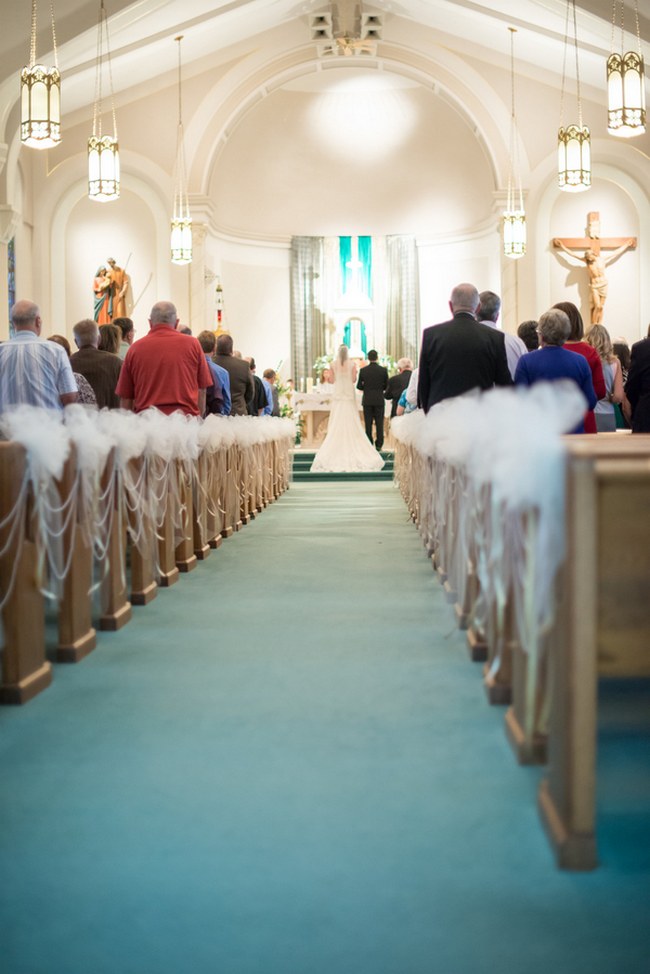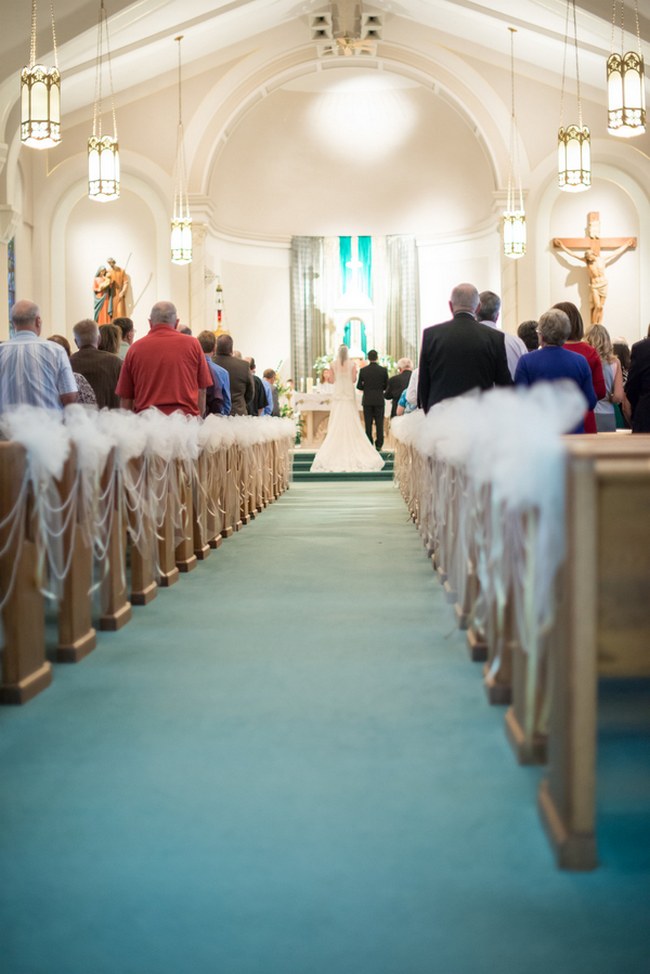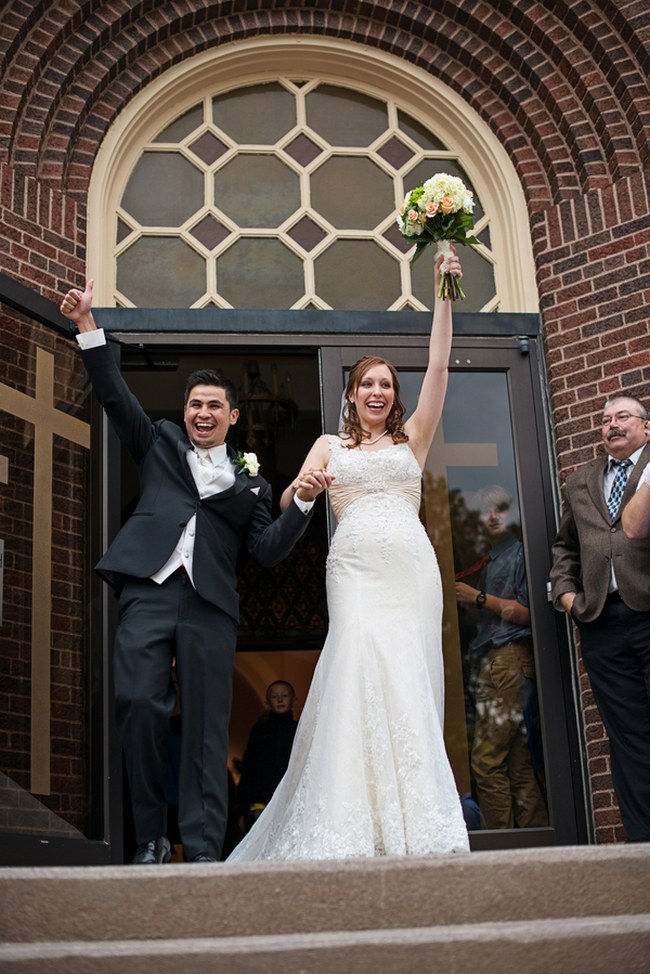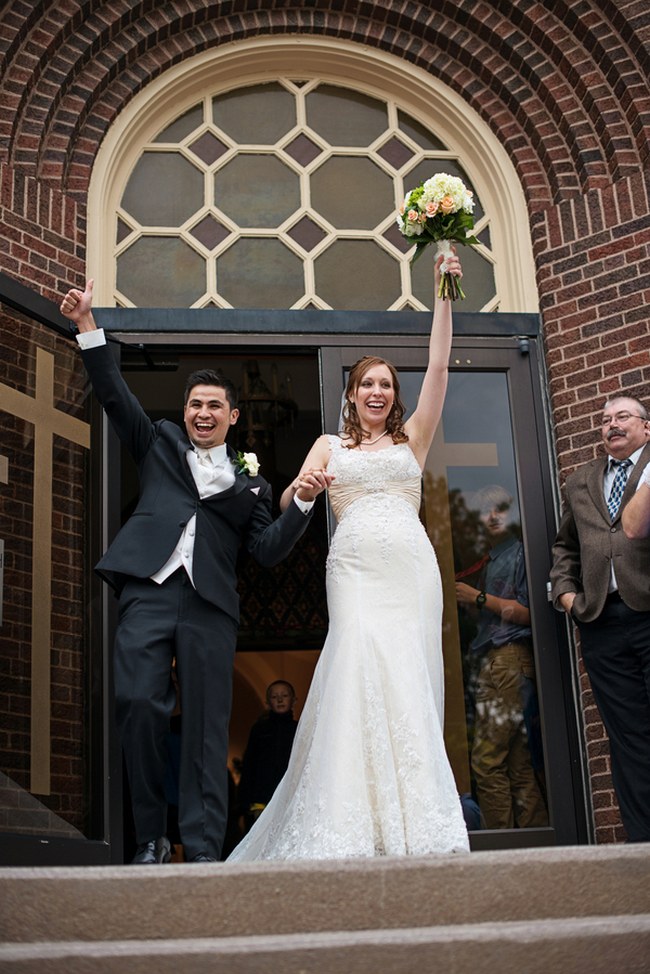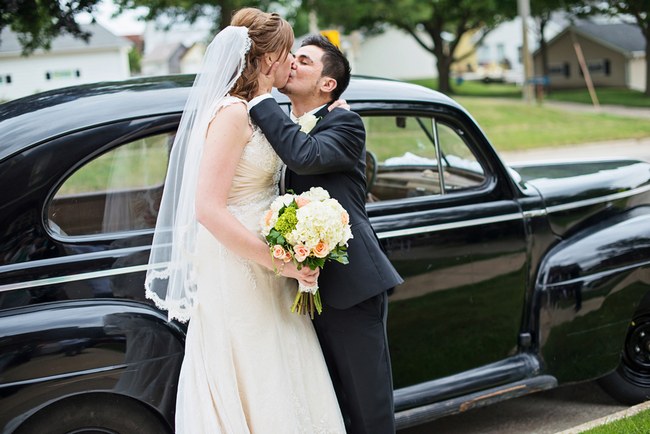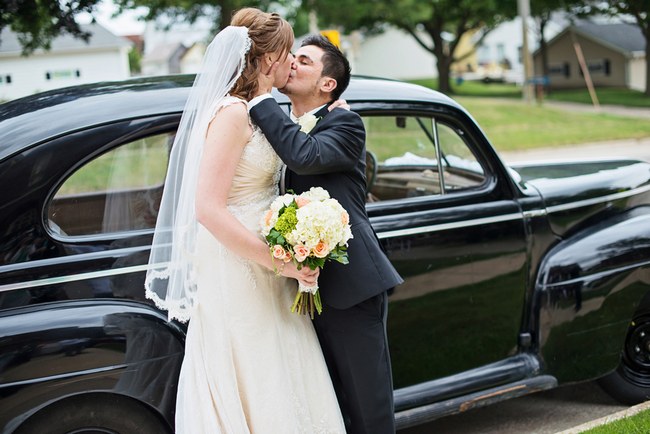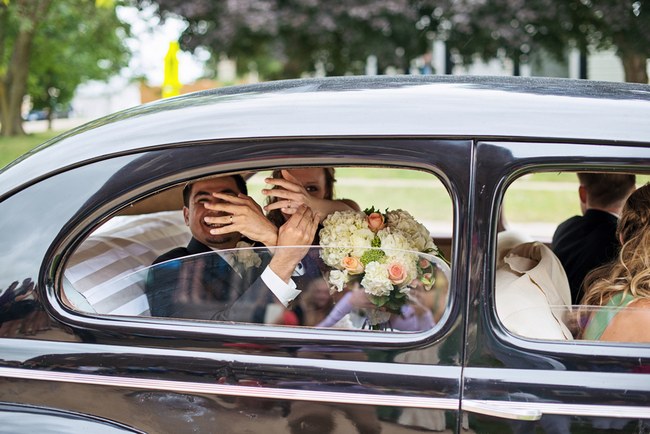 Vintage Get Away Car:  My dad is from a family that has had a small business selling Fords that began with his great, great grandfather in 1913. For our send off at mass we drove an antique Ford car (so old that it did not have power steering!)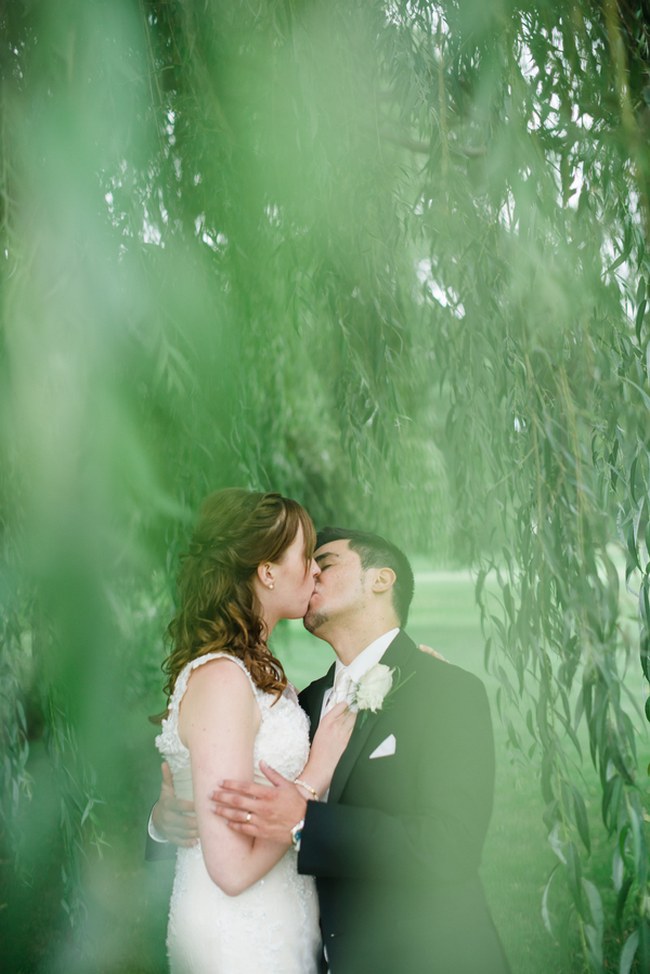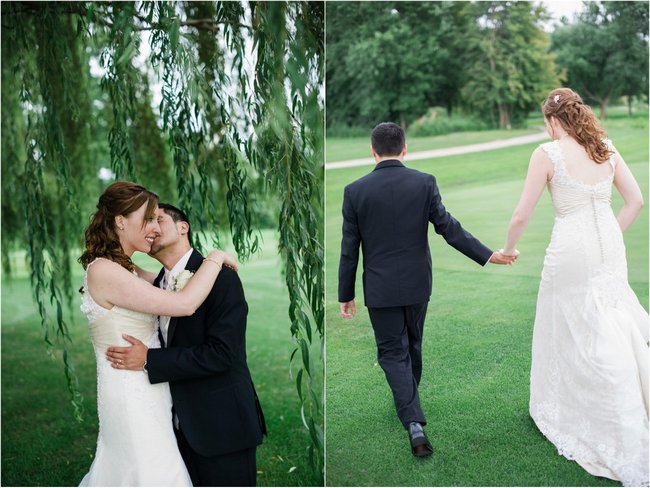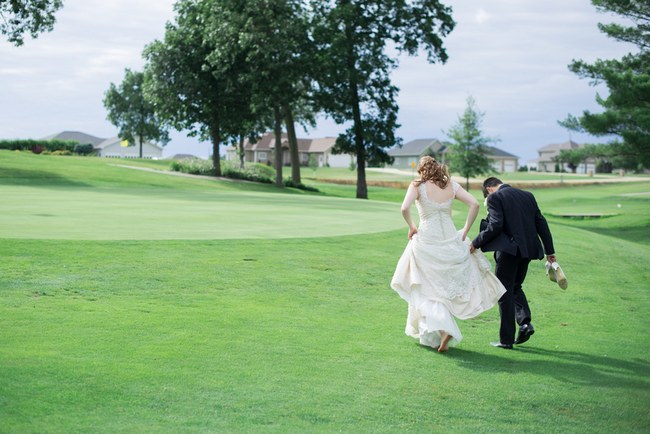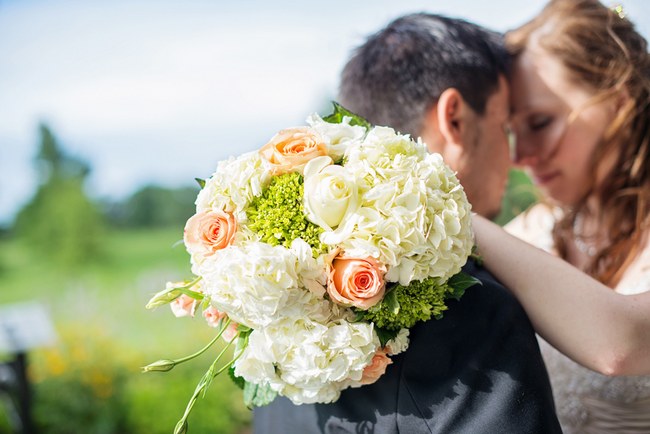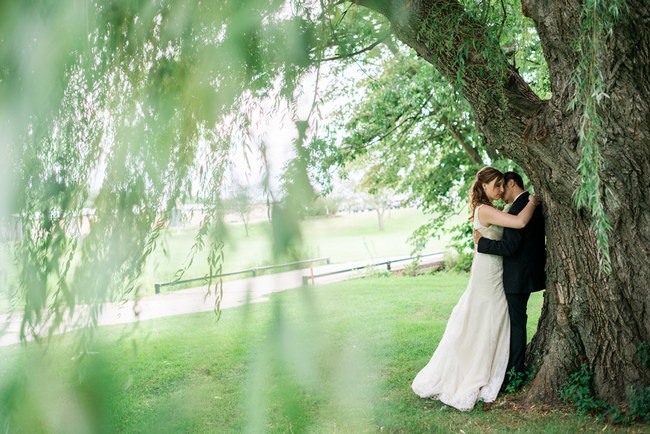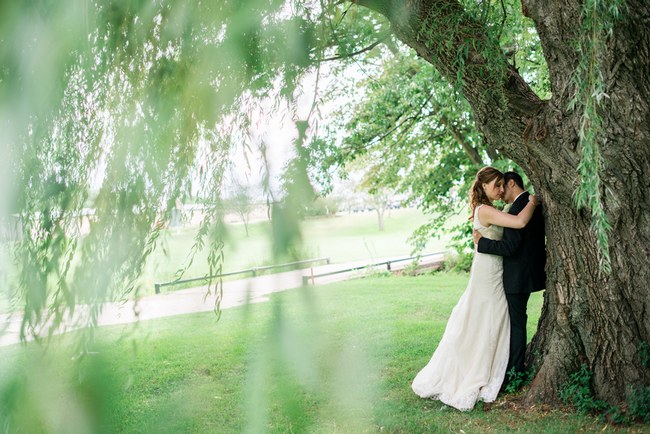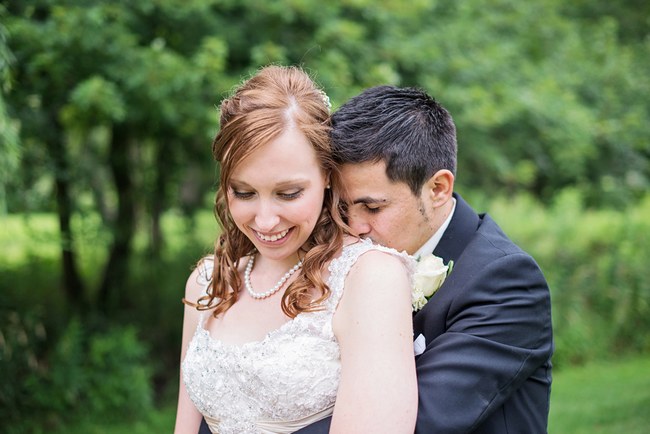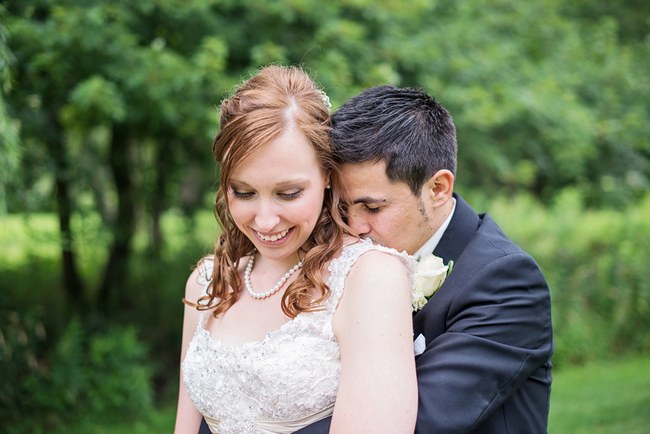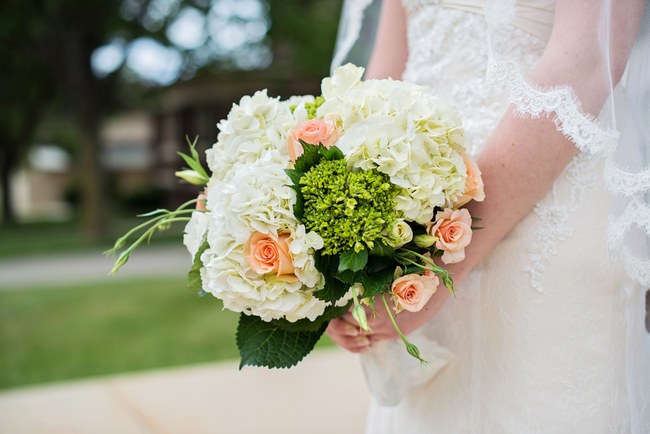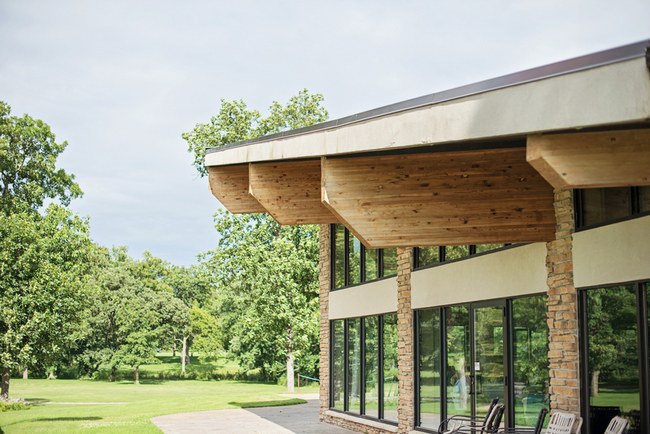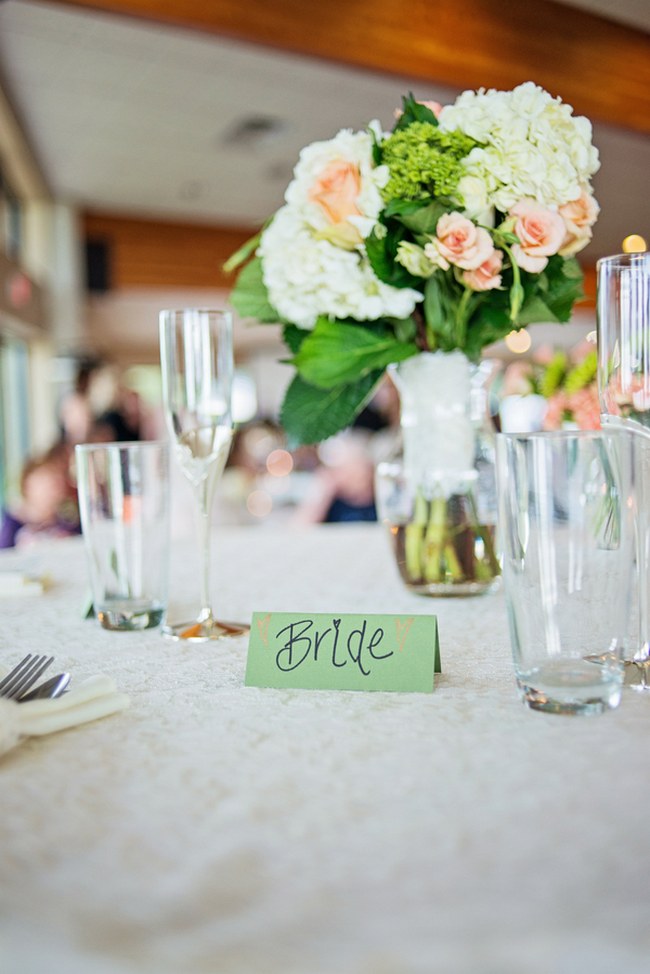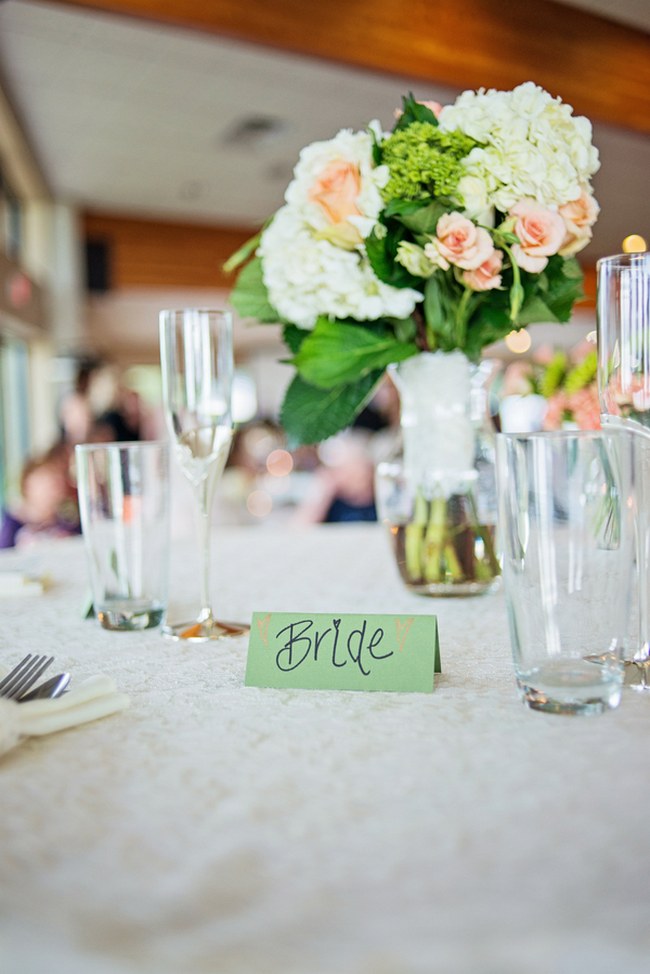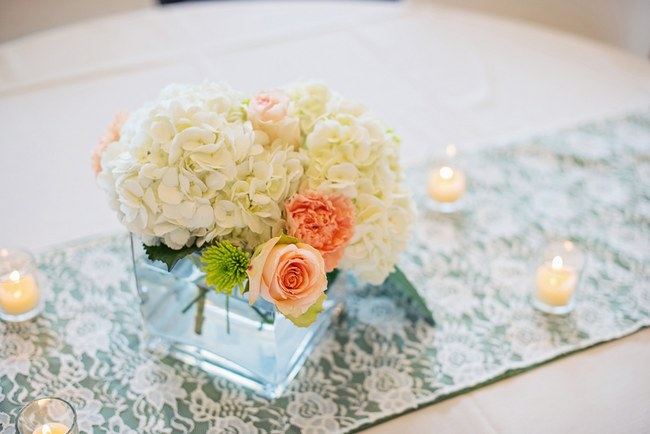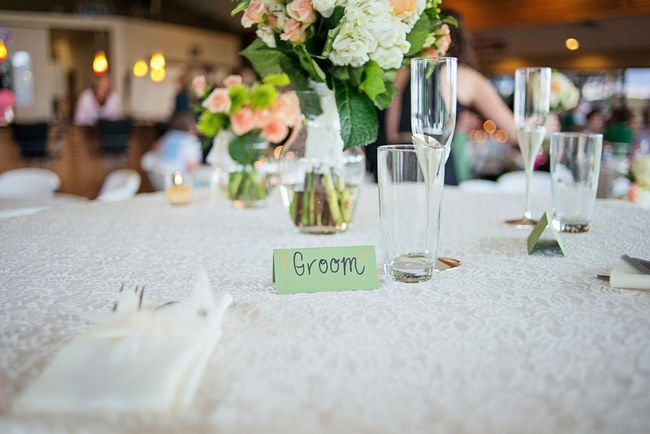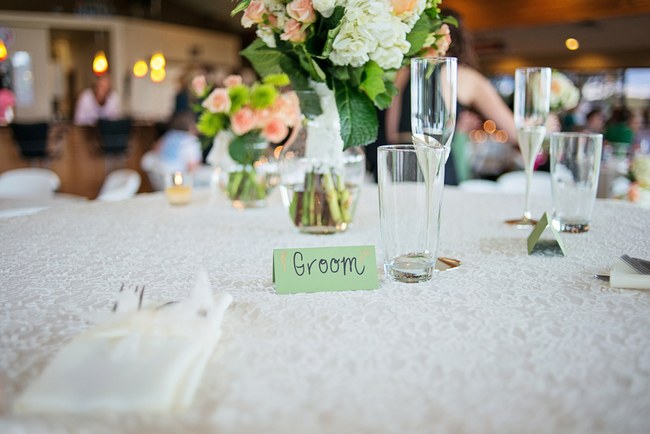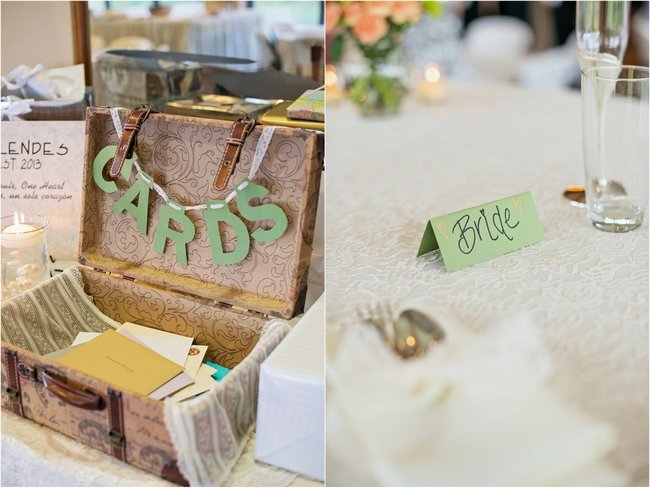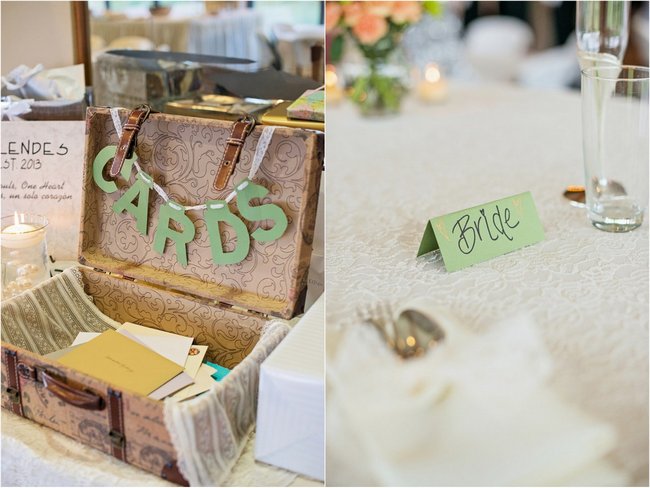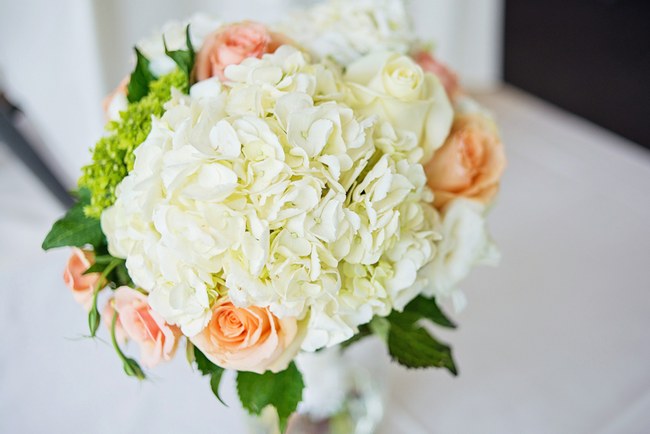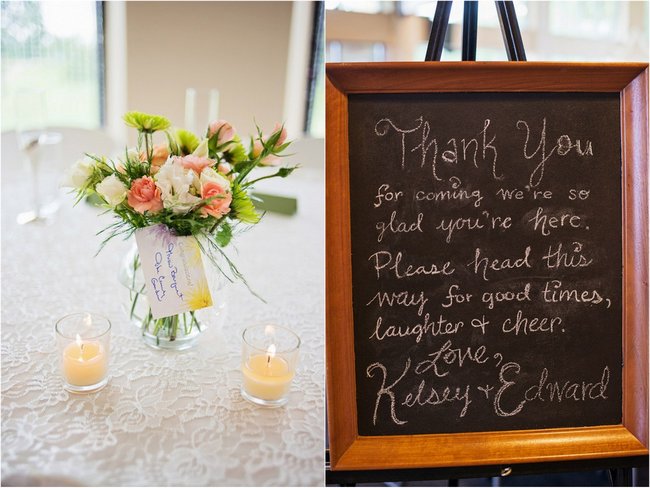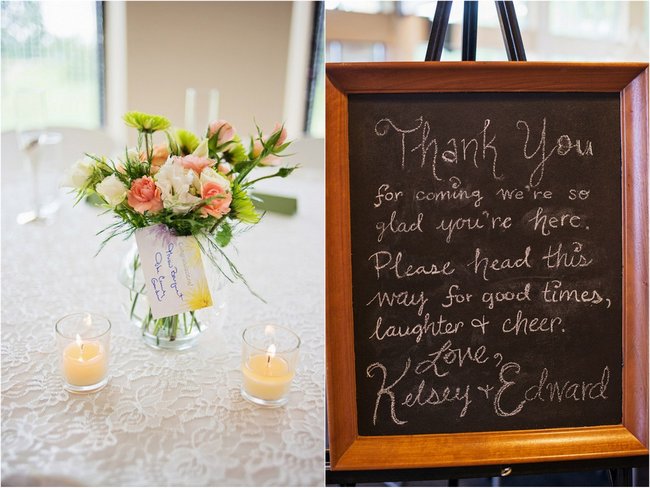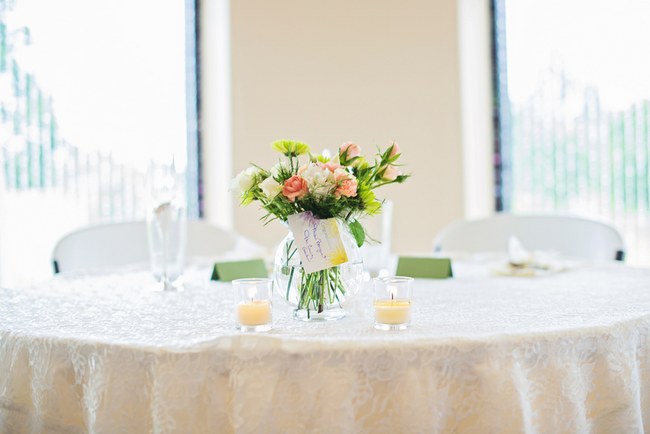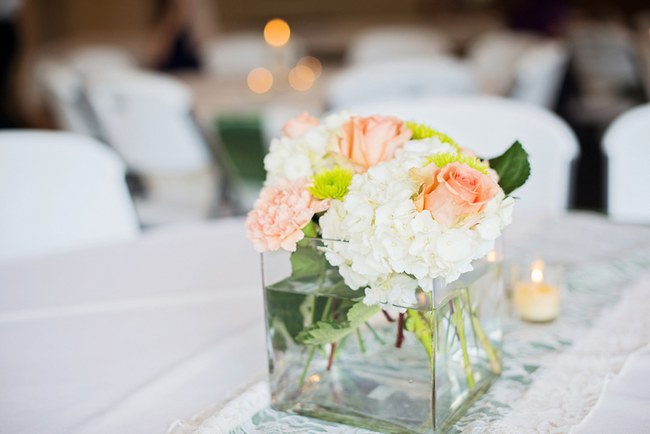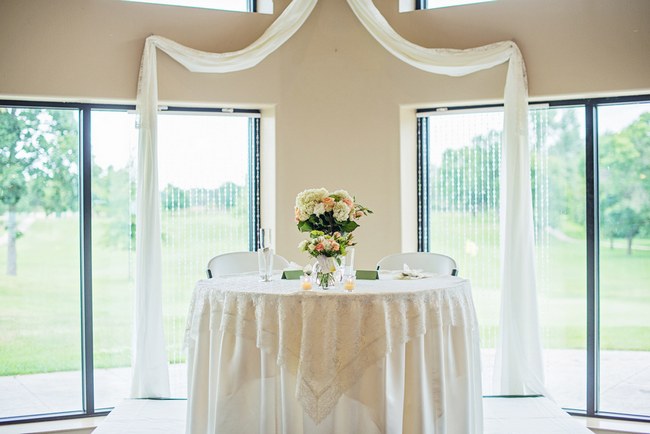 Wedding Playlist: For our first dance we danced to "Stand By Me," but it was the bachata version. It was half Spanish and half English, symbolizing our different upbringings.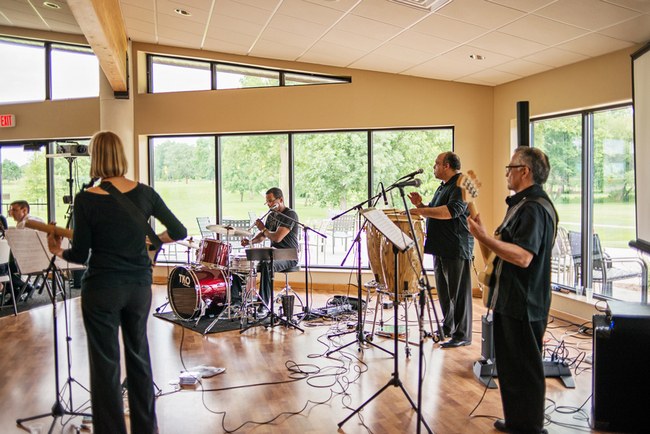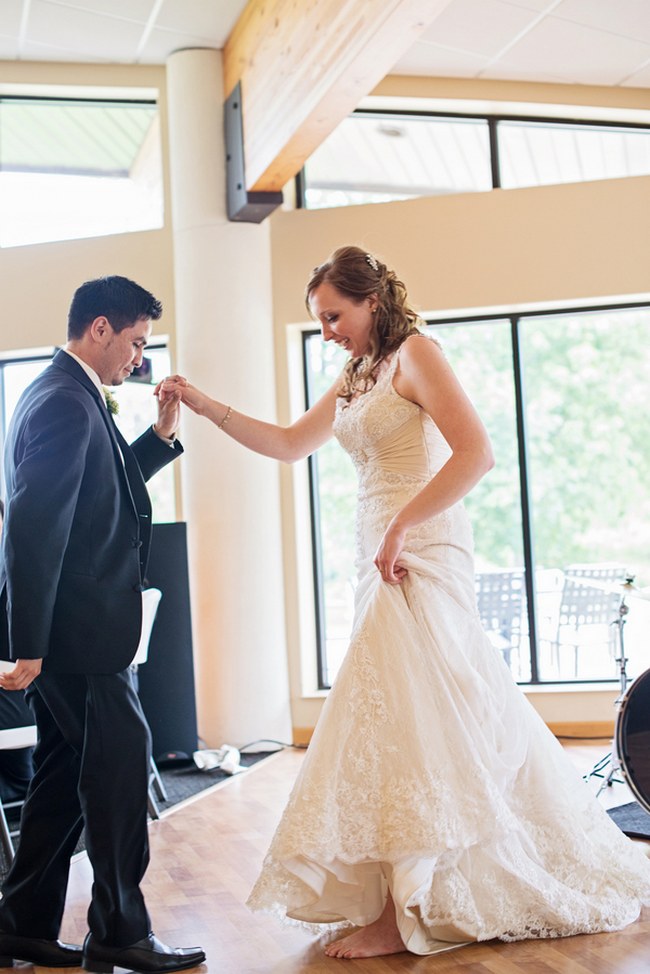 Stand Out Vendors:
Our live band Tropicante made the reception very special 🙂
Wedding Planning Advice:
I learned not to worry about the details – the most important thing is that the people you love are there to celebrate with you.
The most fun part was making the wedding personal, and showing guests more about our relationship.
Also, enjoy your day because it goes by fast!
♥  ♥  ♥  CREDITS: ♥  ♥  ♥
Photographer: Alexandria Hinders – Everlasting Love Photography | Music: Calle Sure "Tropicante" | Florist: The Country Garden Flowers | Dress: David Tutera for Mon Cheri | Reception Venue: New Hampton Golf & Country Club