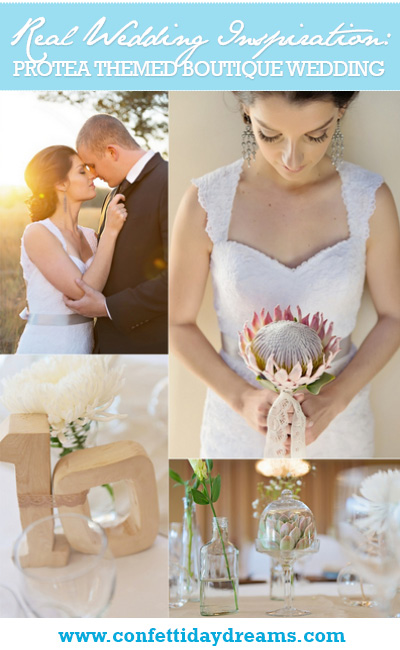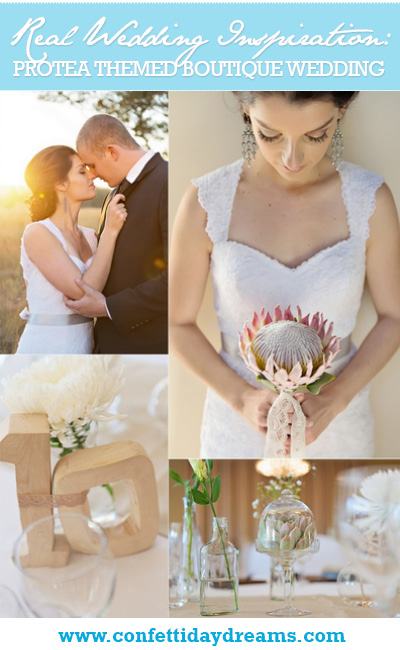 Pretty Protea Boutique Wedding
Pretoria
♥  ♥  ♥
This pretty as a Protea South African wedding captured by the wonderfully talented Stella Uys showcases Willbert and Margha's vision for their wedding day – a beautiful and timeless celebration. "When we look at our photos in ten years' time, it should still be beautiful," says bride, Margha.
Combining her love for all things old and his for all that is new, the newlyweds realised their wedding day dream by combining the two and showing off the beautiful Protea in full bloom!
Pretty Protea Wedding Look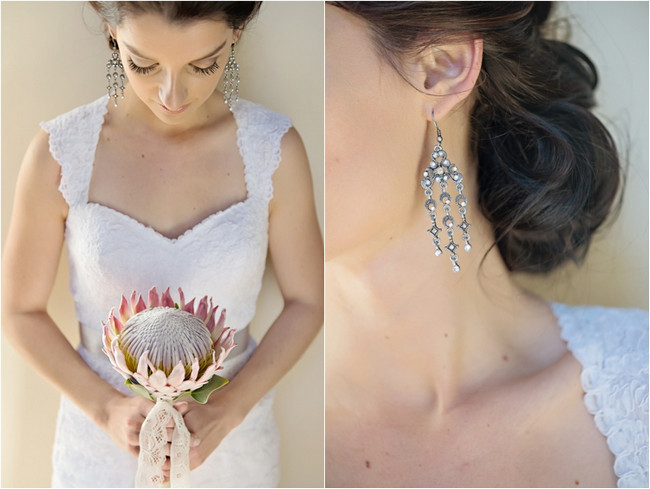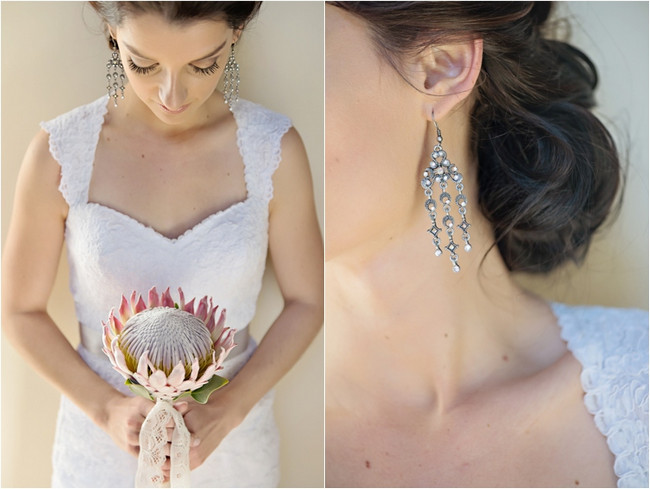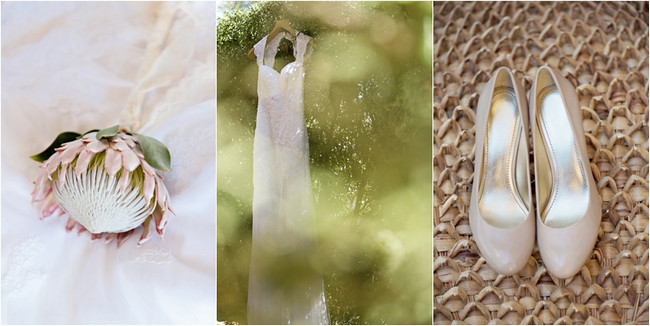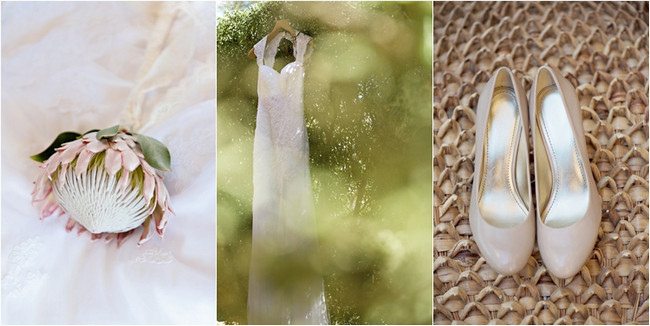 Pretty Protea Bridal Look: Margha looked timeless in a lace wedding gown created in a vintage style from Bride & Co. She wore nude patent heels, a satin ribbon accentuated her waistline and she carried a single large pale pink Protea tied with a string of lace as her bouquet.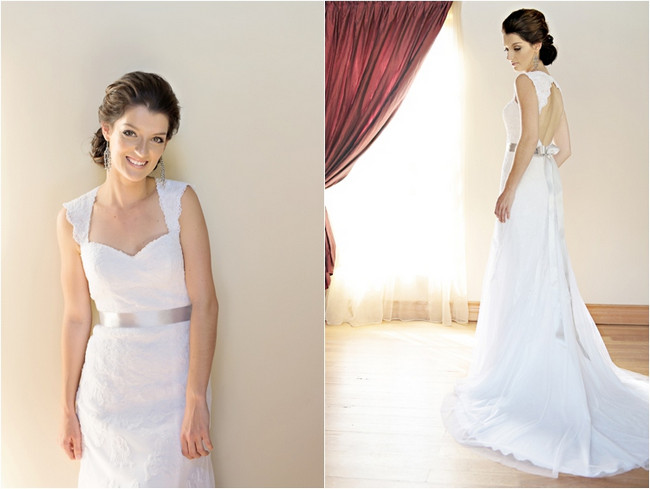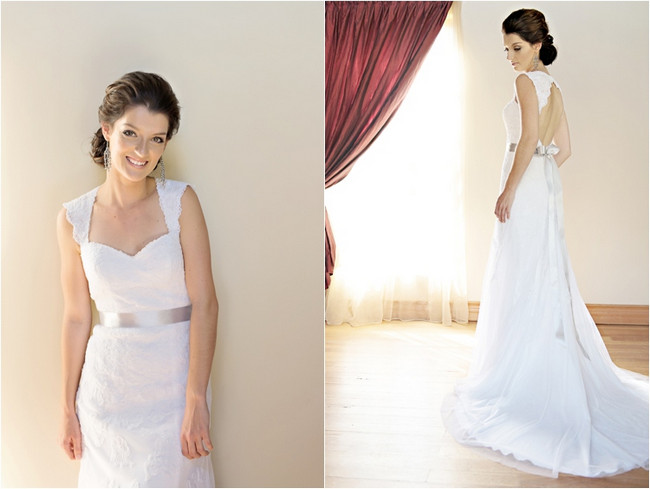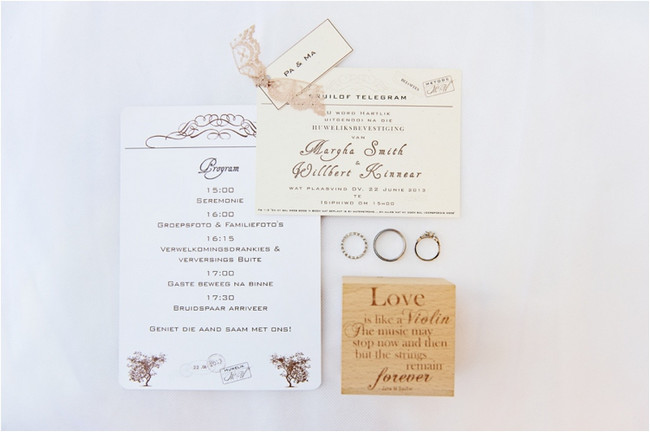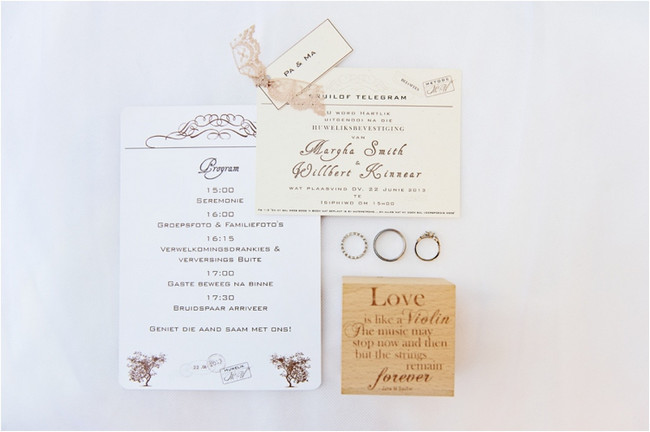 (Above) Wedding Stationery: Their stylish wedding stationery featured elegant vintage touches with its telegram style invitation and antique fonts.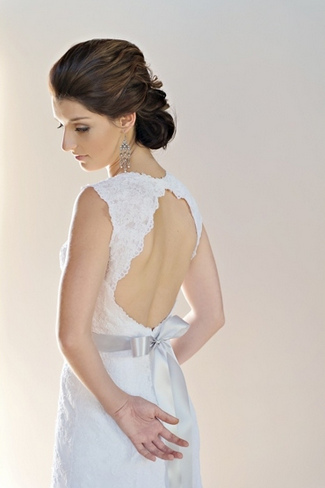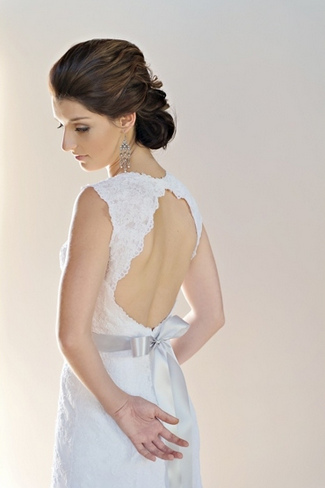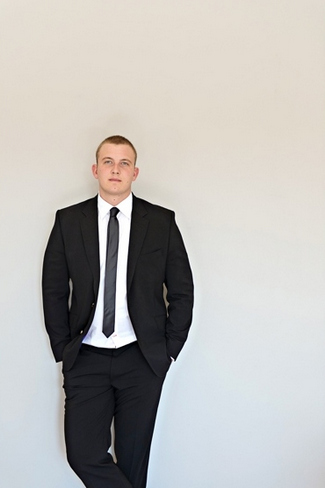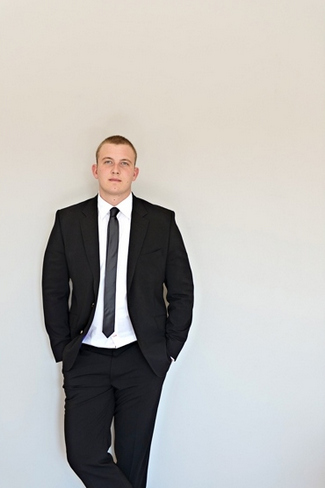 (Above Left) Margha's elegant upstyle worked perfectly with the keyhole back design of her gown. | (Above Right) Inspired by James Bond's classic style, Willbert wore a dashing suit and skinny tie.
Pretty Protea Wedding Ceremony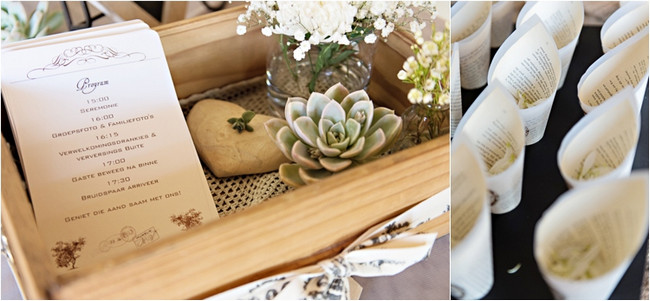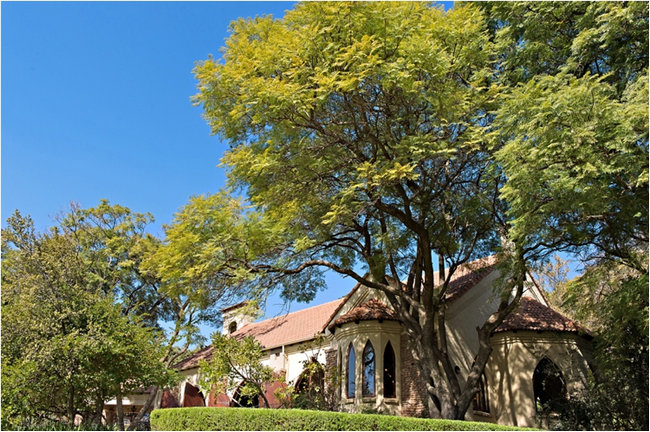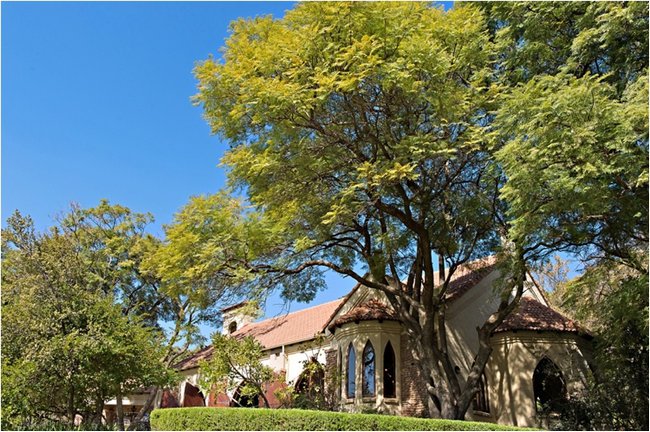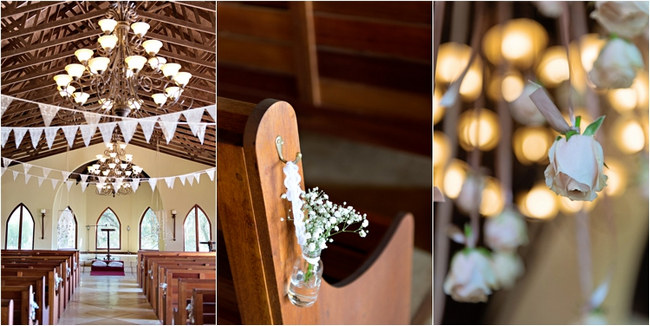 Pretty Protea Wedding Hanging Decor: The chapel had a very high ceiling so Margha's mother and grandmother made 20 metres of lace bunting to hang inside the chapel.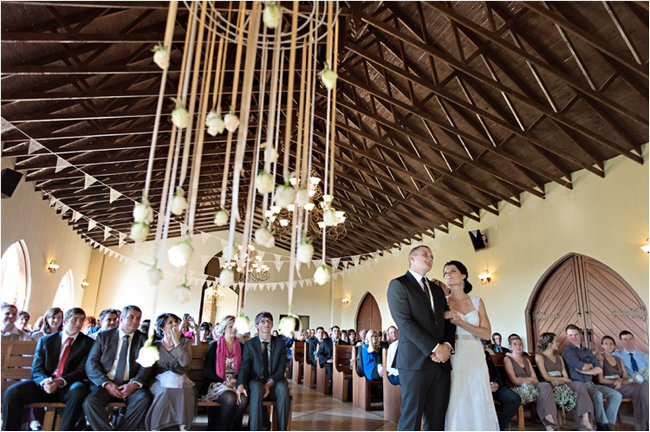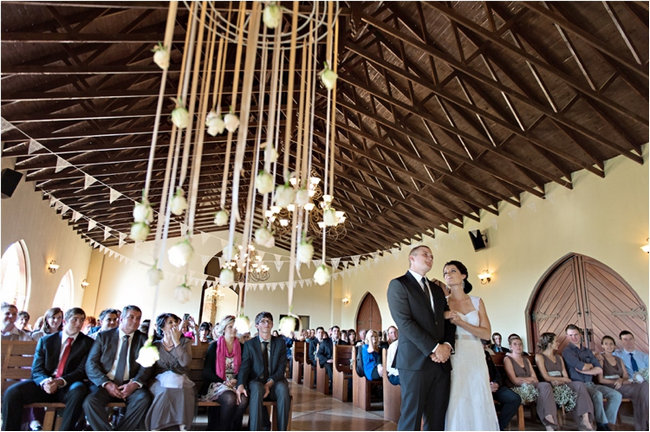 Willbert and Margha's Love Story
Margha tells us about their highschool-friendship-turned-romance: We went to the same school and became close friends in Grade 9. In our matric year we started to like each other and dated for a while, but it was only in our first year after school that we started to date seriously.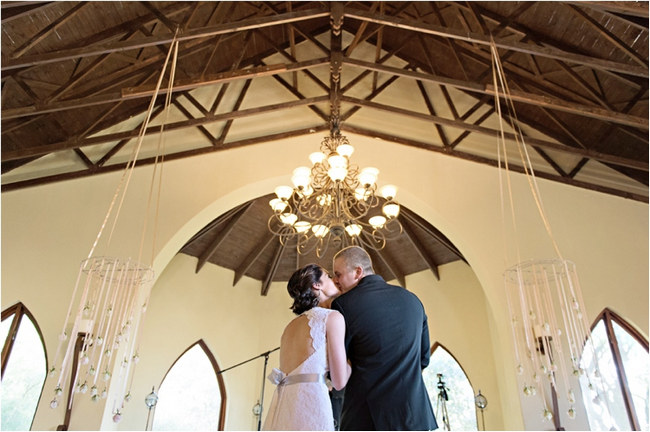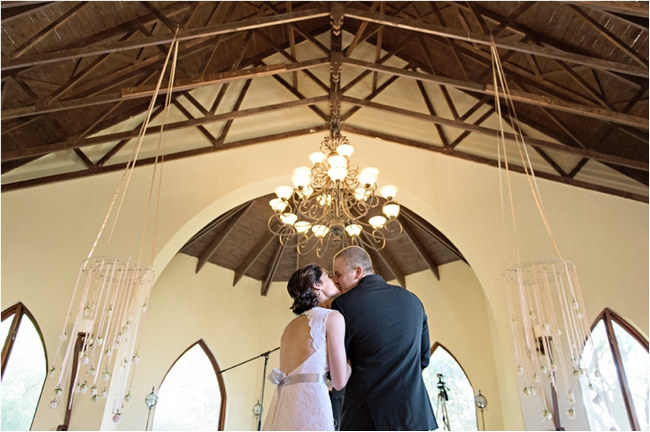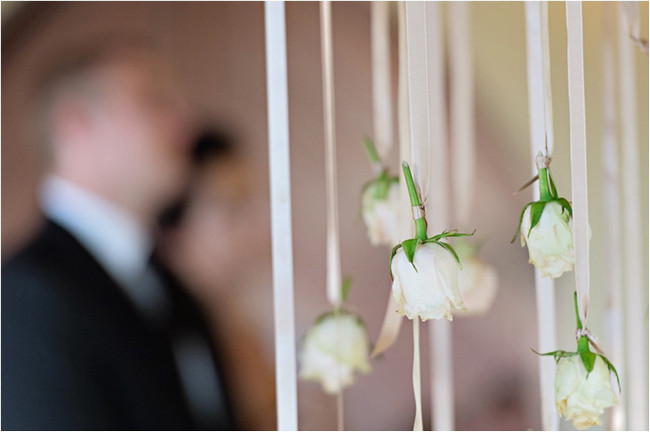 Pretty Protea Wedding Ceremony Flowers: "I don't like bouquets," says Margha.  So for the ceremony flowers inside the chapel, her cousin made a round, vintage iron framework which they suspended with ribbons from the chapel's wooden beams above. They then attached 30 pieces of ribbon from the framework with rose stems tied at the end, allowing them to hang upside down.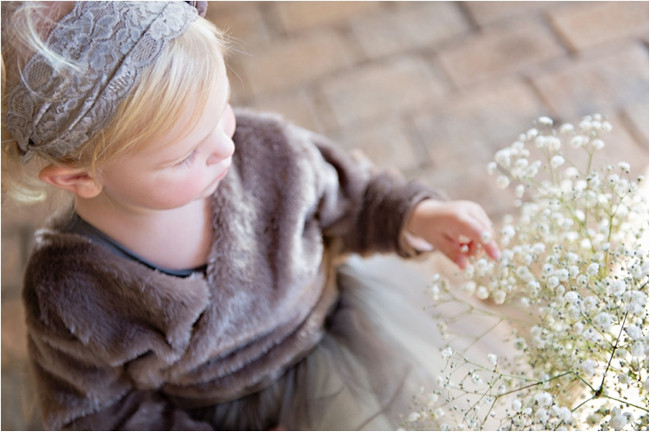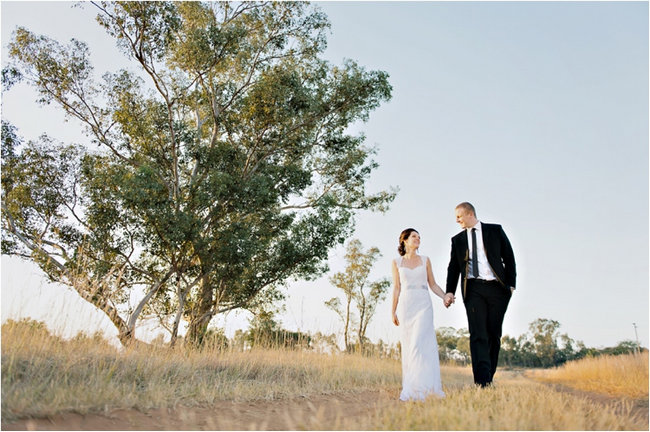 The Tale Of Their Proposal
Margha shares Willbert's surprise proposal: I was nagging him for a while for a date night. He eventually budged and said we will go for a picnic before our cell group starts, which meant we only had a few hours. I wasn't too happy because it was so little time, but I thought it was better than nothing. Half an hour before he came to pick me up, he called and said I should put on something pretty and take my camera with so we can take photos of ourselves. We went to Irene Dairy Farm and found a spot on the grass to have a picnic. He was a bit weird and not himself, but I was so happy to have him alone for a while that I didn't make anything of it. We ate something and talked about our relationship and how we looked forward to getting married. He read a verse in the Bible to me that he had read about marriage that was significant to him. He reached into the picnic basket and went on his one knee. I was so flabbergasted and said 'Really, really?'. After he asked and I said yes, he told me to look into the restaurant area where there was a photographer capturing the moment as it happened. Afterwards we did our engagement shoot, which was so special because all the emotions were still raw.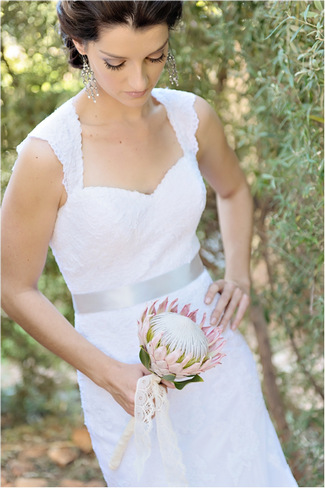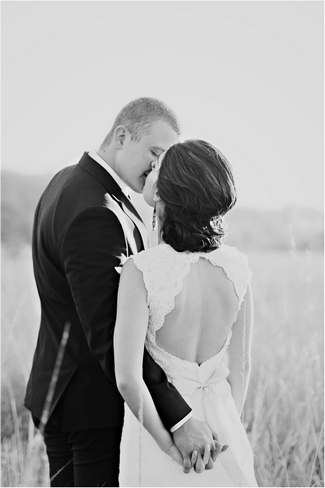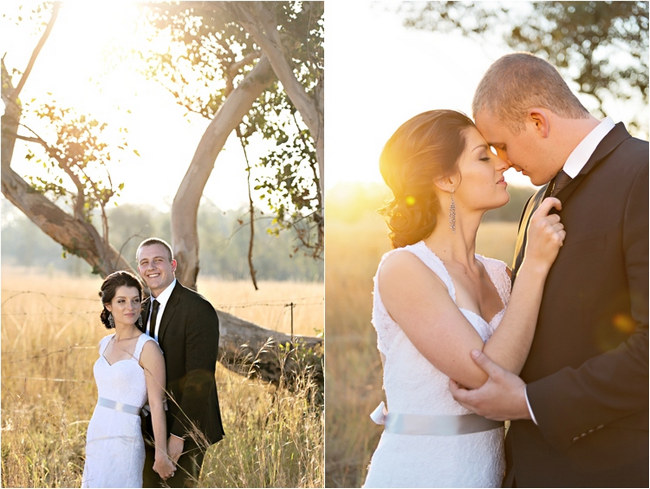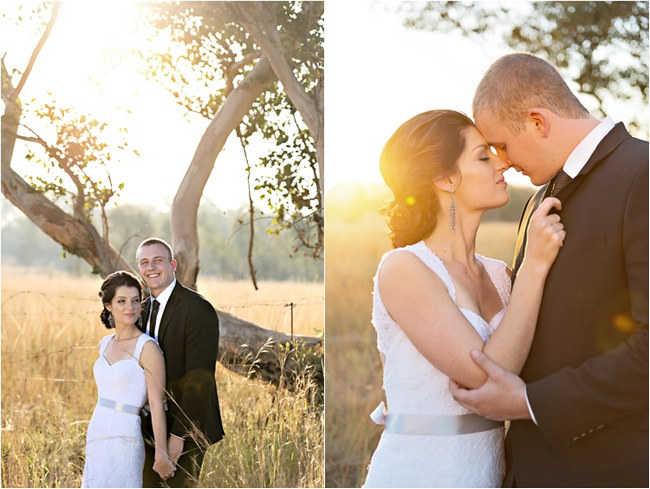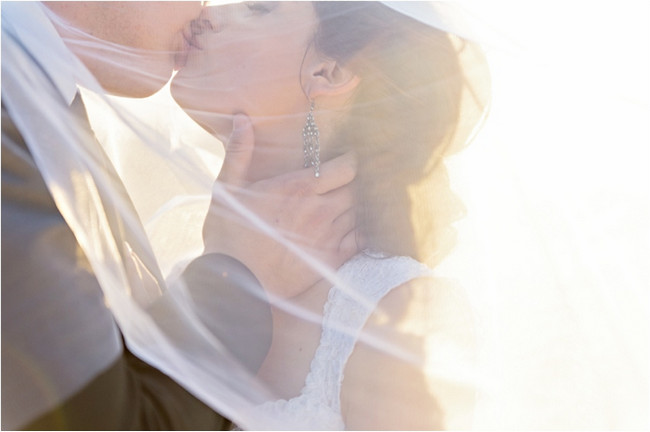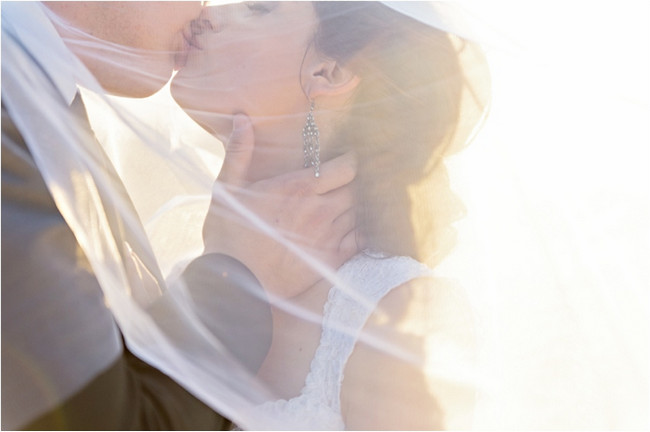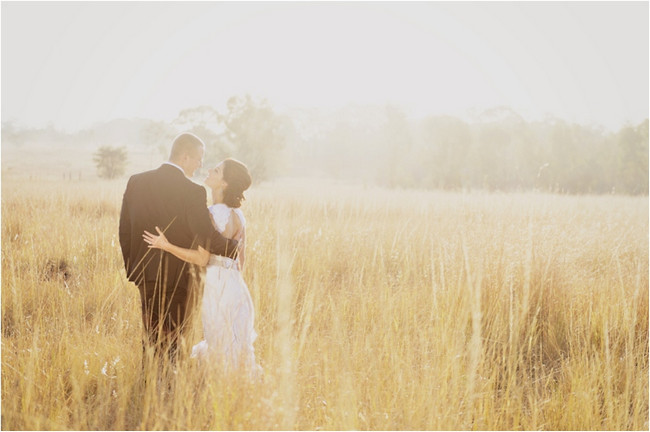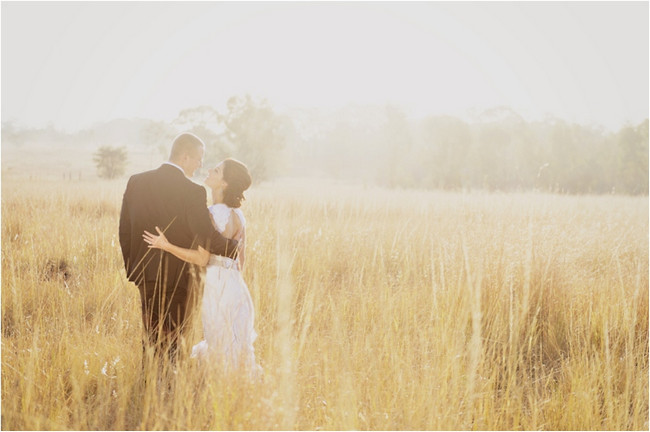 Pretty Protea Isiphiwo Boutique Hotel Wedding Reception
All of the songs that were played at their wedding had a deep significance for the couple and set the tone for their special day. Margha always knew that she wanted to give a speech to Willbert on their wedding day, so during the reception she managed to sneak a speech in, which was a really sweet surprise for him!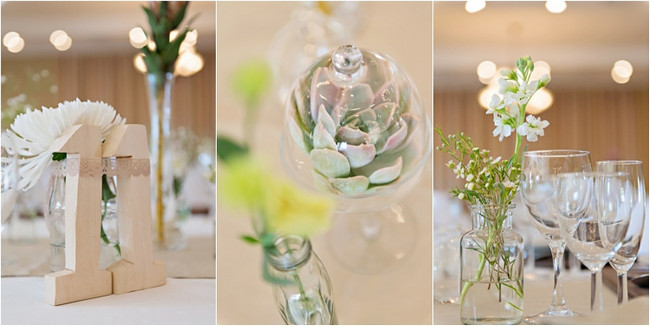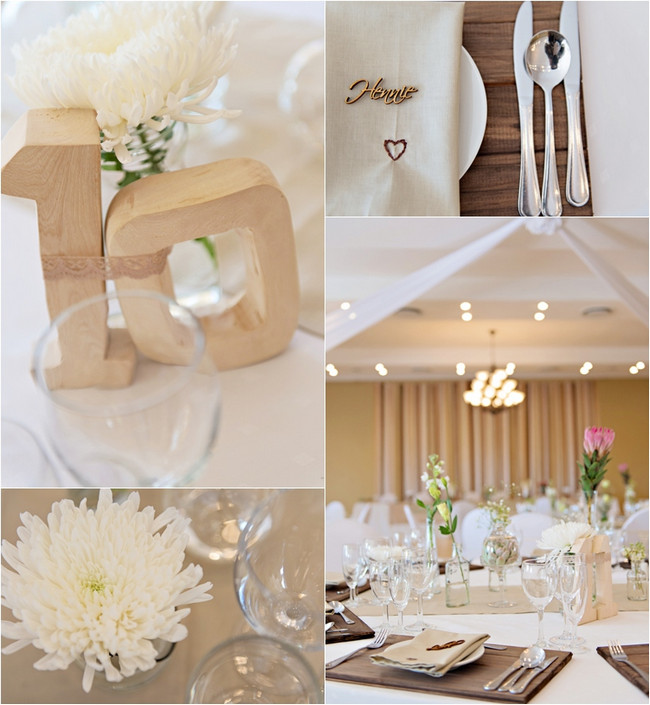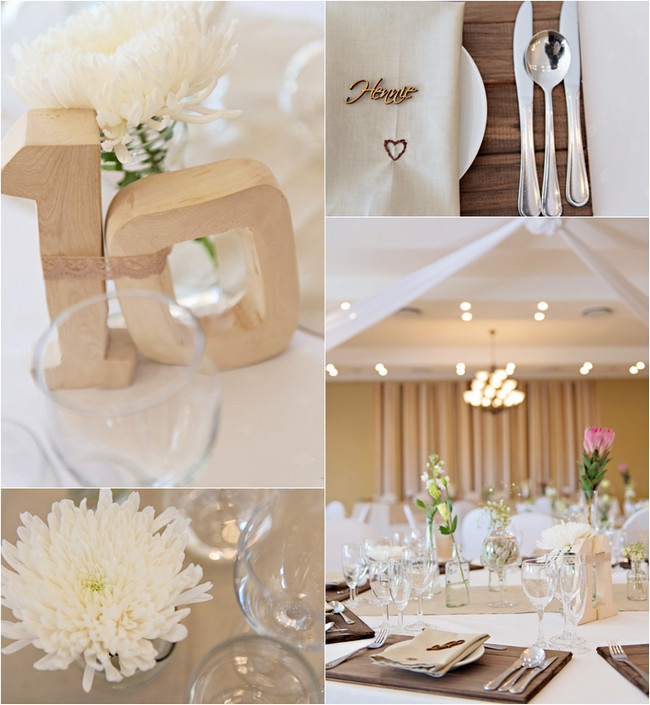 Pretty Protea Wedding Décor: The wedding décor was simple and natural. They had wooden underplates made, which they then stained themselves. For the floral arrangements, different types and sizes of glass jars with white flowers popped into it were displayed.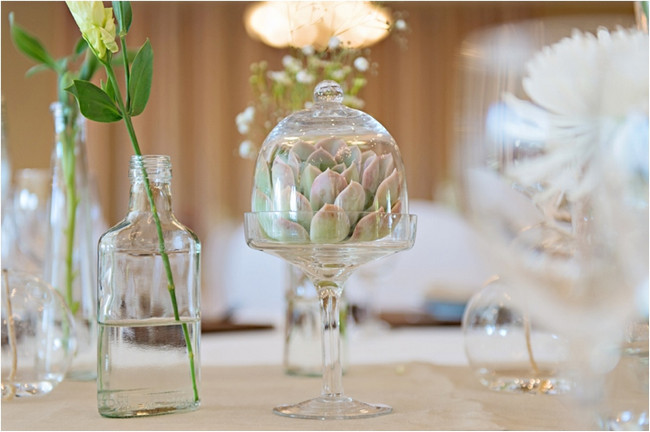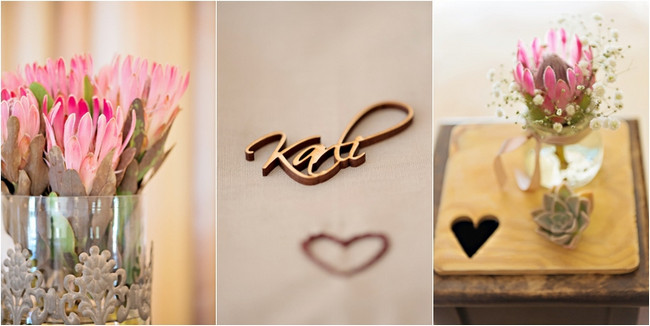 Pretty Protea Wedding Place Settings and Favours: Each guest's name was cut out of wood for the table place settings, which doubled as a wedding keepsake for their guests to take home. Margha's grandmother also made the napkins for the wedding, which Margha embroidered with hearts.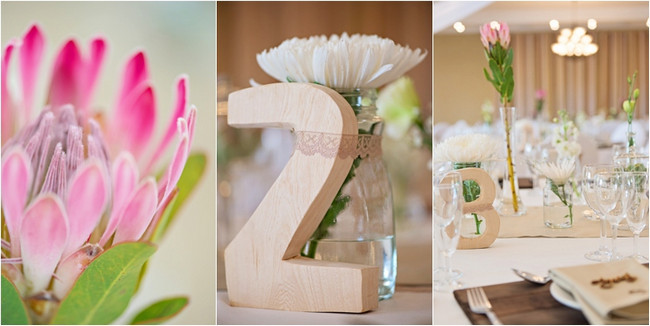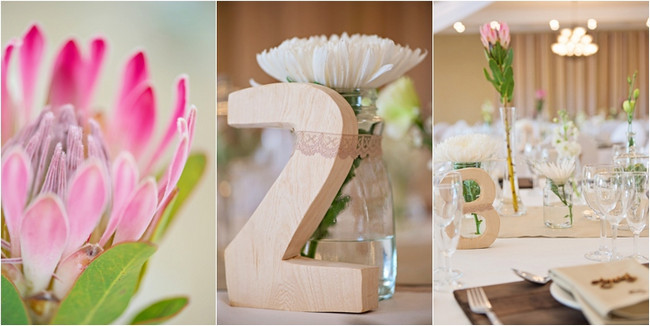 Pretty Protea Wedding Table Numbers: The table numbers were made from wood and were displayed upright against the centrepieces.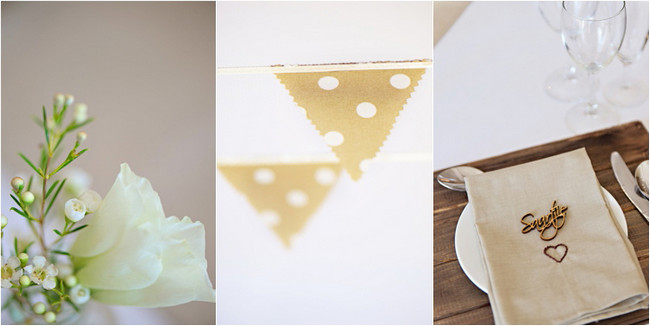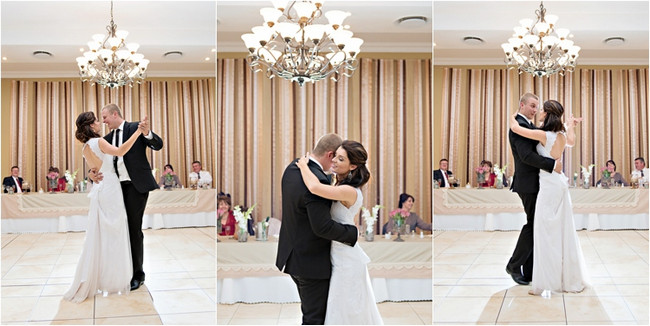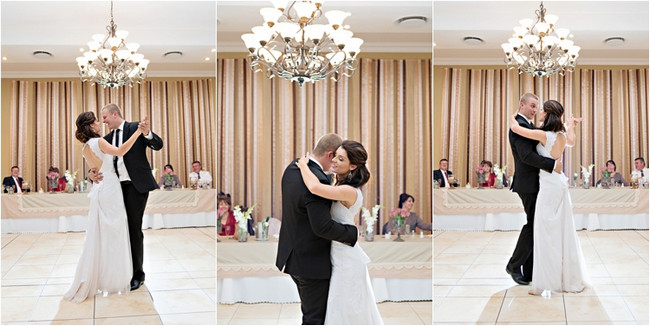 Real Bride, Margha's, Tips For Brides-To-Be
Stay true to your original idea for your wedding day. There are so many great ideas you can do for your wedding and at times I was really overwhelmed. I just stayed true to our original idea for the wedding and didn't wander off.
Invite as many people that you love and cherish. The highlight of our wedding day was having everyone there that we love and cherish. We really tried to push our budget to its limit by inviting as many of our loved ones as possible. To have had so many of them at our wedding was really something that we have not regreted at all.
You cannot do everything you want to do. Think about the day and what you want your guests to experience. Your guests won't know what should've been there or not.
Proteas, Proteas, Proteas! We love 'em! And are thrilled to see them used as a source of inspiration for so many brides these days! We this wedding that was a mix of vintage and modern with natural touches of the beautiful Protea flower. This Protea and Rustic Fynbos Inspired Wedding, Langverwagt shares pretty Protea ideas, while more Protea wedding inspiration can be found from this Soft Pastel Romance at The Vineyard Hotel, Cape Town, one of our latest South African real weddings!
Vendors
Photographer:
Stella Uys Photography |
Wedding Venue:
Isiphiwo Boutique Hotel & Spa
|
Caterer:
Isiphiwo Boutique Hotel & Spa |
Wedding Dress:
Bride & Co.
|
Shoes:
Nine West
|
Hair & Make-up:
Odette Will – Hair & Makeovers
|
Men's Attire:
Fabiani
 |
Music:
Soundworx
|
Pastor/ Officiator:
Pastor David
Grobler