DIY Love Quote Printable Download ♥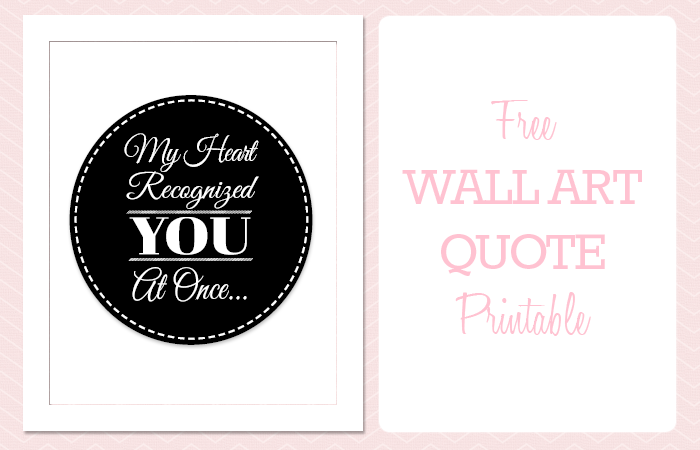 Its time for a fab freebie, yay! ♥ "My heart recognized you at once." If you've met The One, I am pretty sure you can relate. These words, inspired by my own hubby, describe exactly what it felt like when I realized he was The One that I was going to spend the rest of my life with. It felt right, it felt familiar, it felt like I had known and loved him my whole life, and I knew. Maybe love at first sight really does exist and it just takes our practical, cautious minds a tiny bit longer to recognize that the person in front of us is our soul mate, delivered in the flesh. 🙂 
Today's cute love quote printable is perfect for framing on the wall in your study or home office, or even wrapped up with love as a little gift for hubby's desk. There are three colour options – black on white, white on black, and black on pale peach.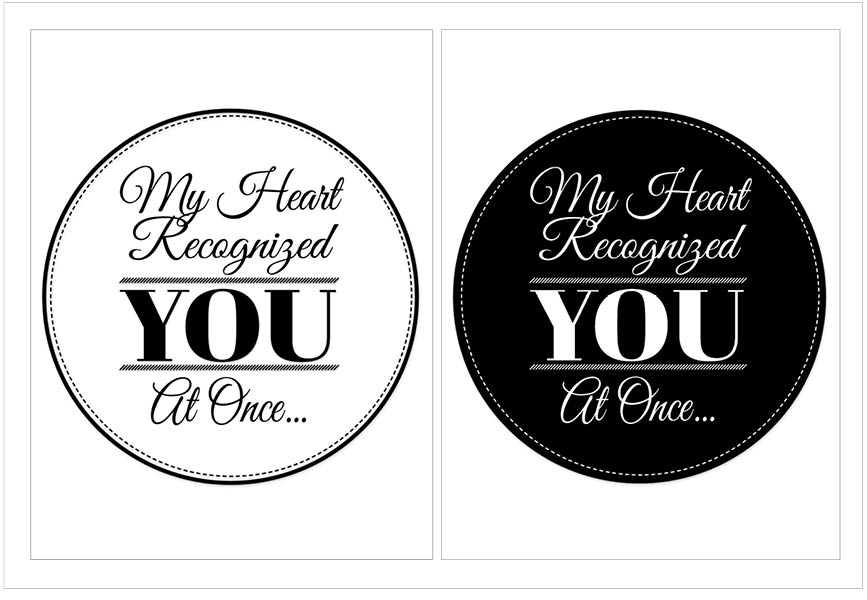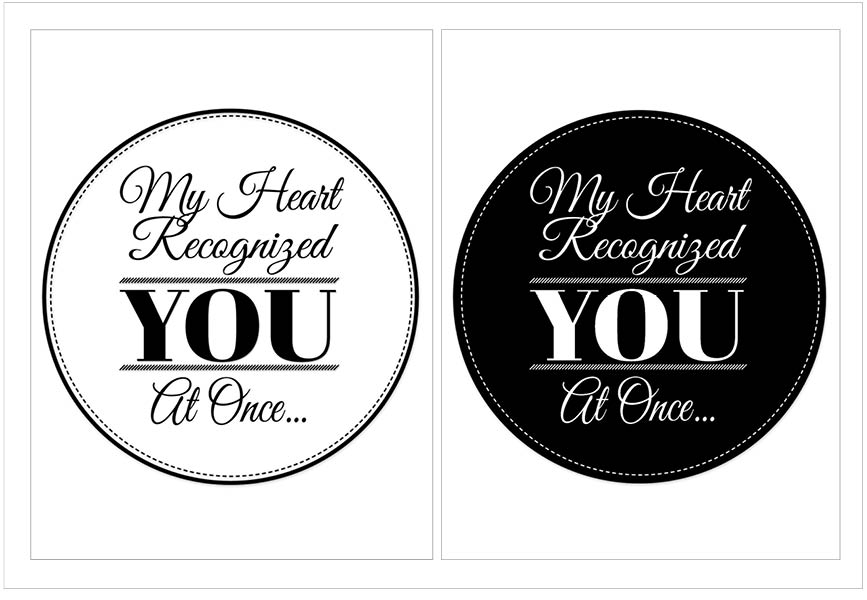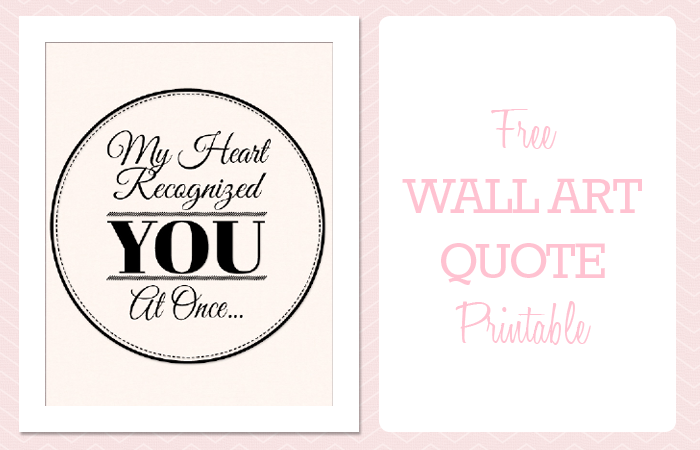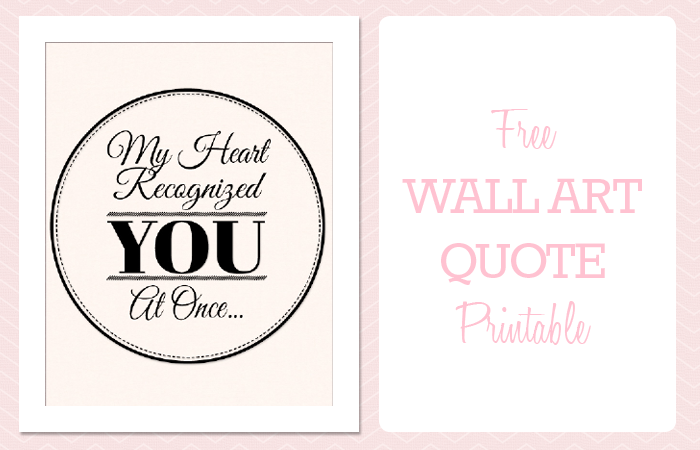 Get Your Free Printable Romantic Wall Quote:
Grab your freebie using the form below. Once you've downloaded the version you like most, simply print it from home on the thickest cardstock your printer will take, or have it printed at your local print shop on paper of your choosing.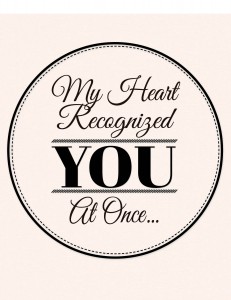 I hope you love today's little printable freebie! But before you head off to grab your download, please leave some love in the comments below by telling me all about how you realzied he was The One. ♥ ♥ ♥