Sparkly Retro Wedding Style in Pink ♥
Today's darling 1960's-inspired shoot in fresh white with touches of pink, styled by Claire Erickson of Love Bash design, is simply delightful! Shot against a crisp, clean backdrop in a portable studio set up by Wisconsin photographers, Ping Photography, it features adorable handmade glitter cake toppers, a pretty in pink ombre cake and three retro-styled ladies complete with a beehive and pillbox hat!
Stylist, Claire Erickson, drew inspiration for this wedding inspiration shoot from 60's films and retro icons like Doris Day, Audrey Hepburn and Twiggy. "I wanted to take memorable classics and freshen them up – the idea of short dresses, fun hats and birdcages rather than floor length gowns and cathedral veils."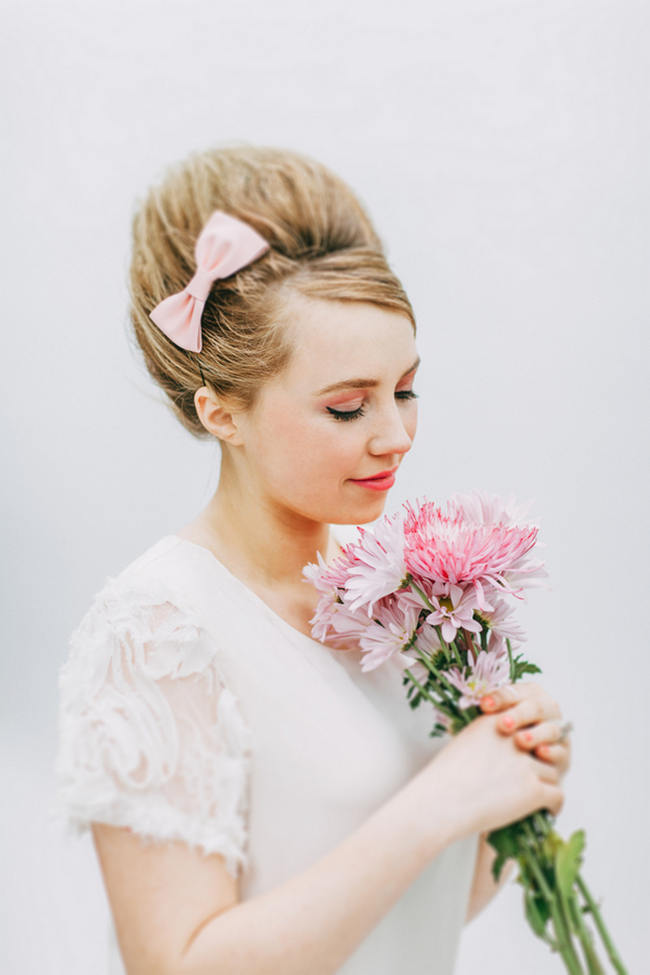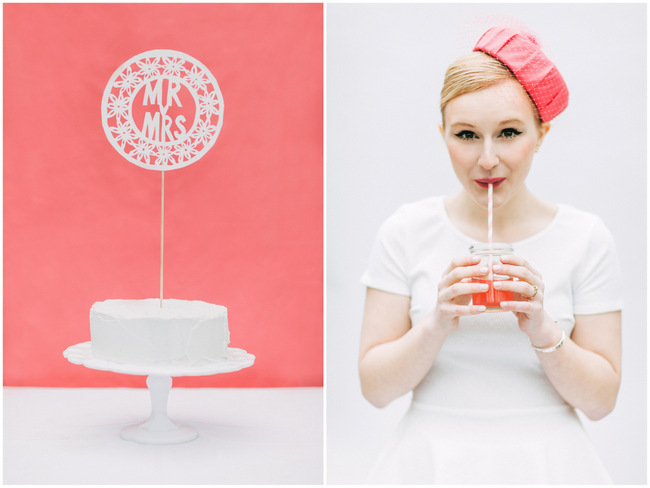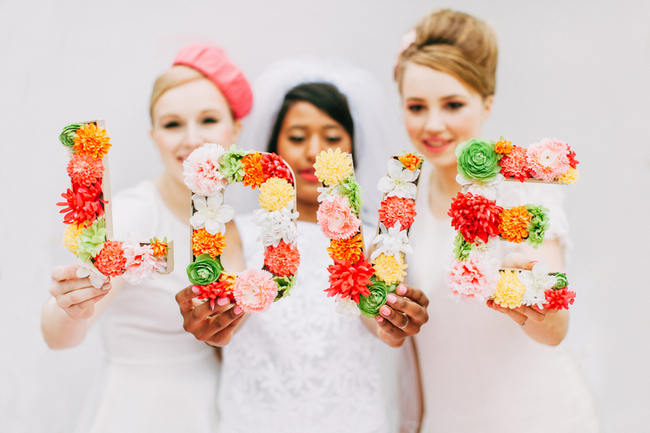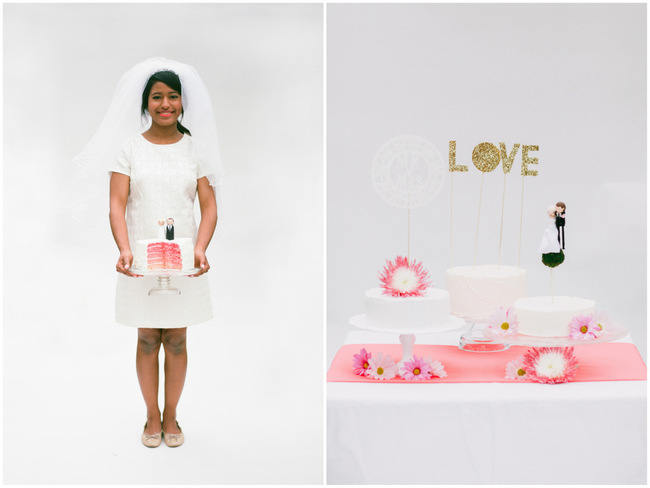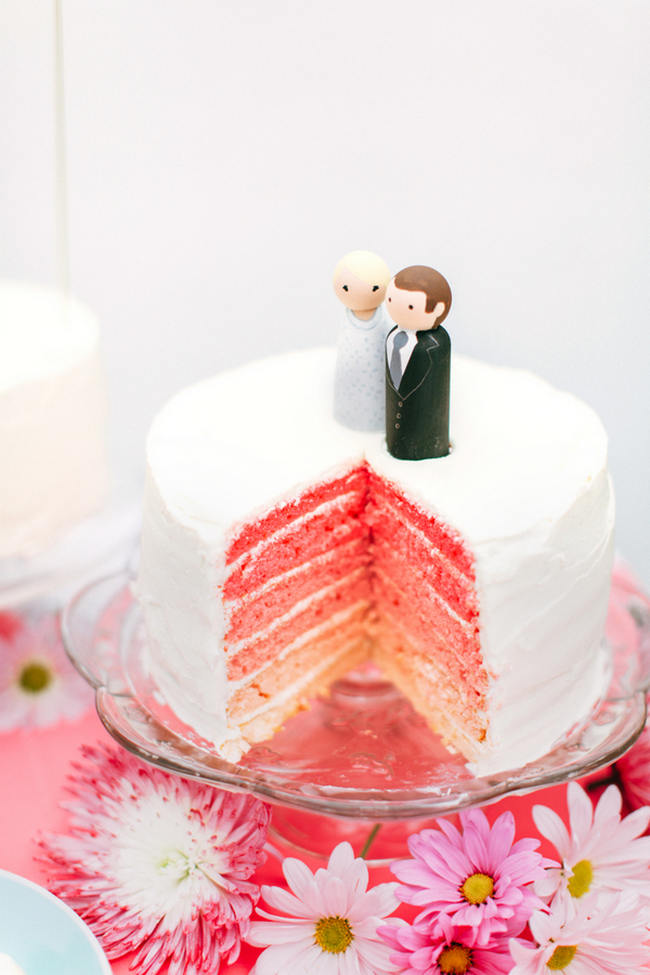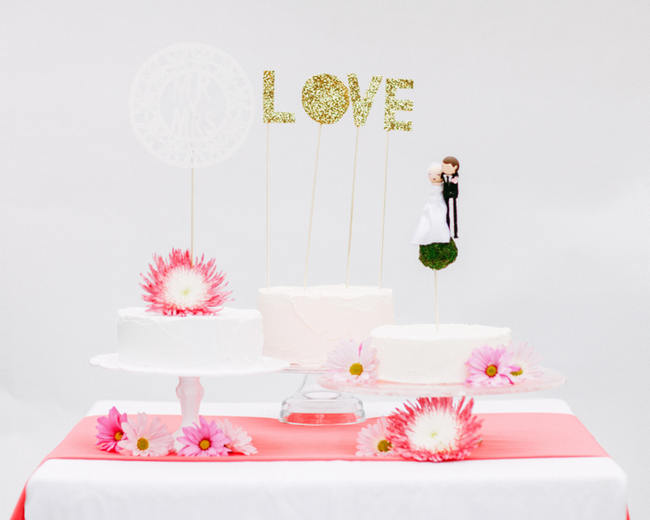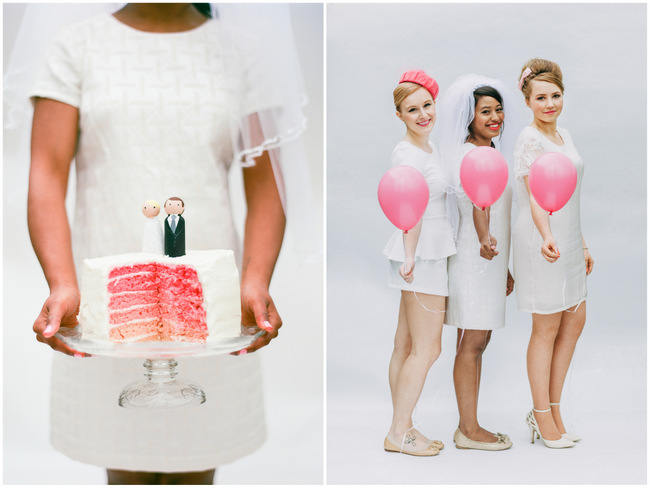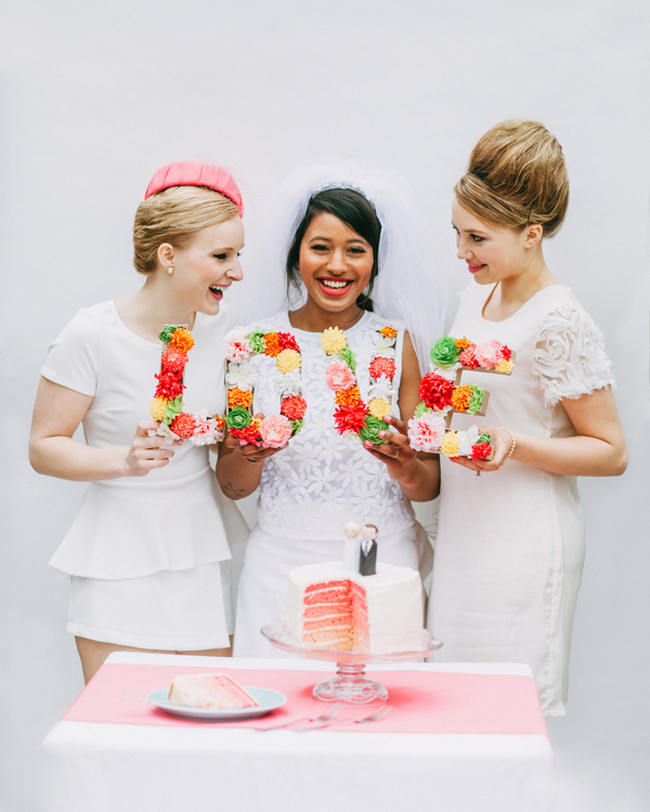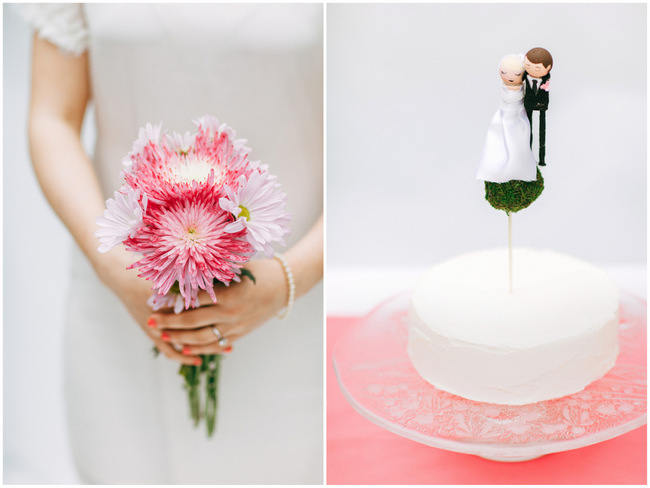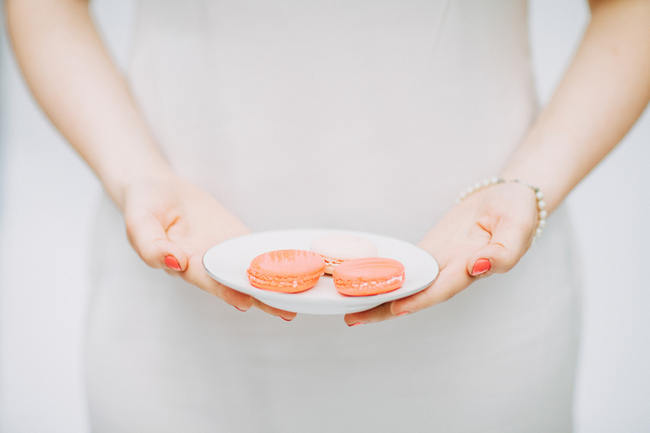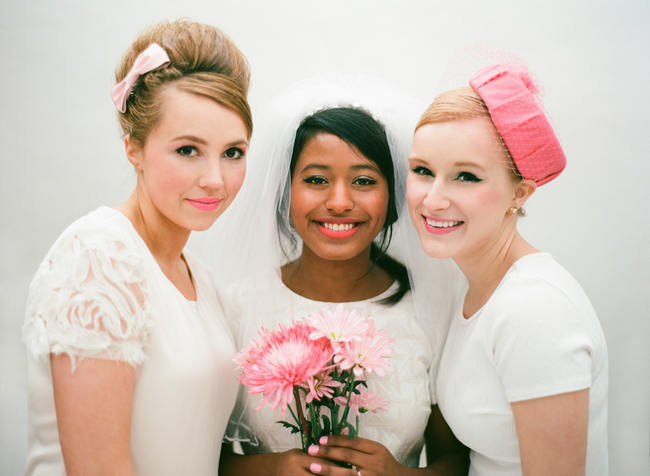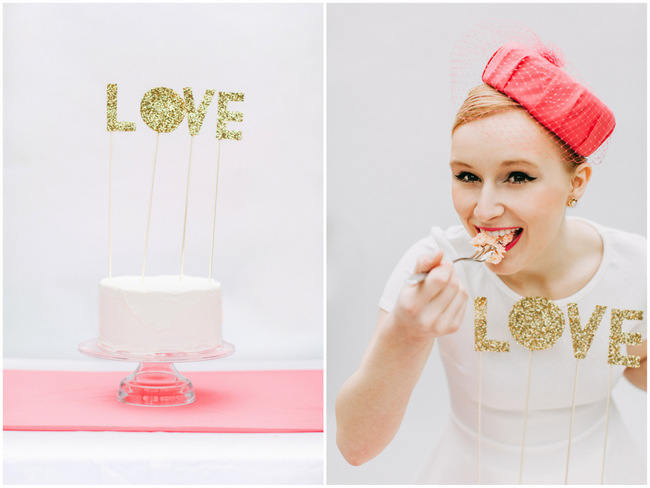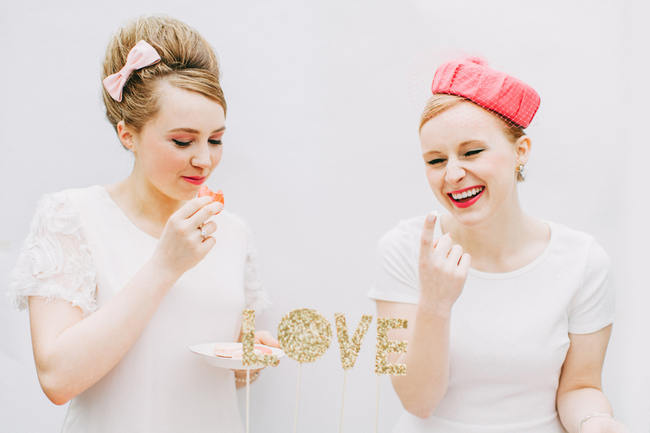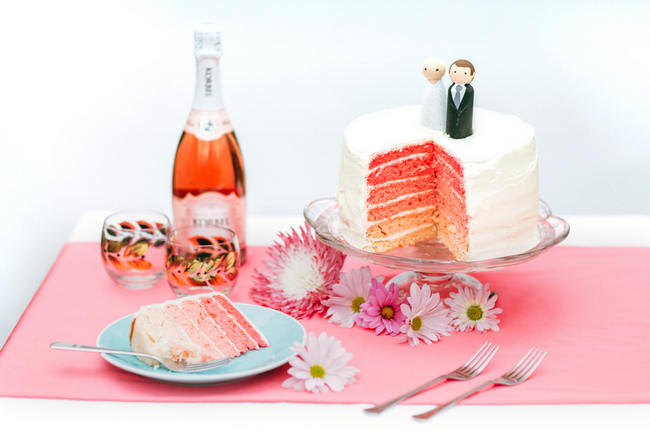 1960s Retro Wedding Style ♥
Claire Erickson visited many vintage stores and boutiques collecting items to create the look. "Two of the dresses are vintage but the one paired with the pink pillbox hat was actually separates, a peplum top and a skort put together from Forever21. I love the idea of separates creating a dress look."
The accessories were fun to collect. "The rings were vintage wedding rings from a shop called Olde Orchard Vintage Mall. The pillbox hats were vintage pillbox forms that we gave a major makeover with new bright fabrics and matching birdcages."
Claire Erickson's Retro Styling Tips:
Shop vintage! You can recreate some accessories or props but sometimes the real deal is way better! Especially if you can reuse it after the big day! Don't forget the hidden treasures you can find in resale and thrift stores!
Details matter! Especially when it comes to themed weddings. For this particular wedding shoot we took moderns ideas and mixed in 60's inspired details such as the pillbox hats, veils, hairstyles, and even the dress cuts.
Look around for inspiration whether its using Pinterest search bar or a movie scene.
What I love about this shoot is how it showcases that less is more, adding a touch of fabulous fun by including just a few well-selected bright and sparkly touches to an otherwise very clean, simple scene. And I don't know about you, but my mouth is just watering for a slice of that pink ombre cake. Yummy!
Got your retro-groove on? Make sure you give this Blush & Sparkles: Fifties Inspired Countryside Wedding Inspiration shoot by Kirsty-Lyn Jameson Photography & Gibson Bespoke a gander and don't forget about these two love cats in a 1950's candy parlor!
♥ ♥ ♥ CREDITS ♥ ♥ ♥
Photographers: Ping Photography // Cake Plates: River View Antique Market //  Macarons: Cake and Cookie //  Veil: Vintage //  Pillbox: Vintage //Dress: Forever21 and Vintage //  Stylist: Lovebashdesign.com //  Cake & Decor: Lovebashdesign.com //  Vintage Wedding Rings: Olde-Orchard-Antique-Mall