Hearts ♥ Vintage ♥  Love ♥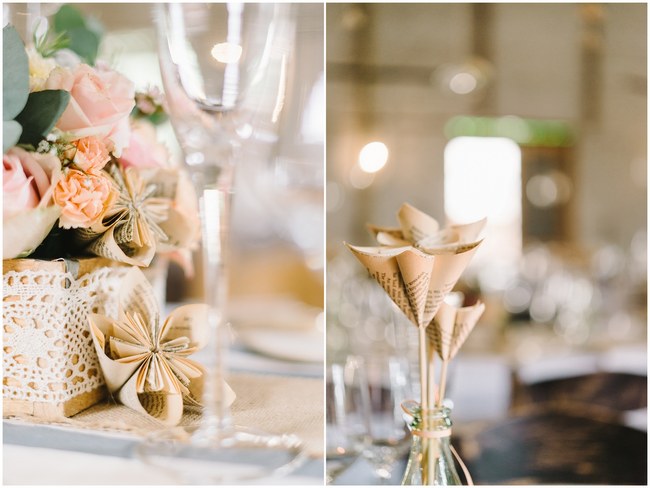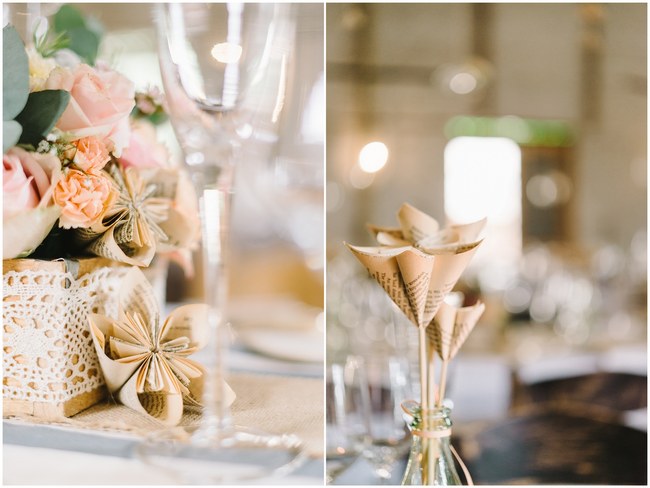 We start the week with a totally romantic blush-coloured, vintage farm-style wedding, captured perfectly by the extremely talented Louise Vorster of Louise Vorster Photography. Corné and Mia's stunning South African wedding was held at Imperfect Perfection in Pretoria where they decorated both ceremony and reception areas with no less than 800 paper flowers in a variety of peachy pinks, greys, blues, natural creams and browns! One of my fave touches are that Mia had her mom and gran's wedding dresses dry cleaned, and put up for display in the reception hall. So special!
From the Bride:
One year and one week after our engagement we were married. Our wedding day was the BEST day of my life!! Everything went perfectly. We thought that it was going to rain on the day, since it had been raining the entire week before the wedding but when I woke up on the morning of our wedding and looked out my window, the sun was shining 🙂 And it kept on shining all day. Late that evening it started to pour, so we were really blessed. I married my best friend, my soul mate, my forever love <3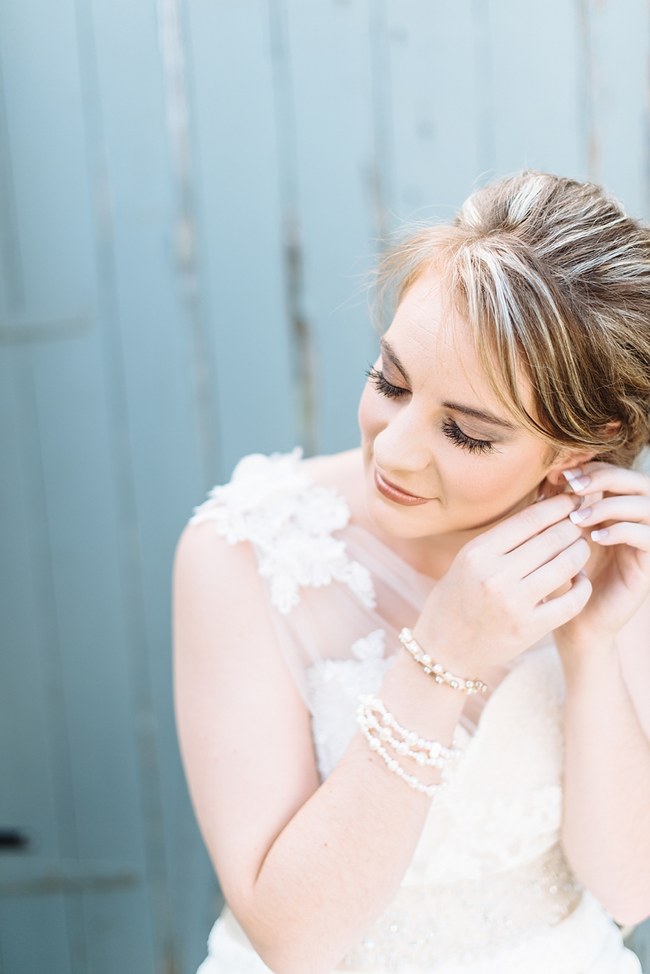 Their Love Story:
Our story began on a hot spring day… Mutual friends had invited us to go watch a cricket game at Super Sport Park. The friend that invited Corné had actually planned to take a girl on an informal date, but she cancelled at the last minute. He then contacted Corné, who is not a cricket fan, and asked him to come with. From the first moment we saw each other we knew that we were meant to be… One week later, we went on our first date, where Corné asked me to be his girlfriend…
Their Proposal:
Two years, four months, one week and six days later we got engaged… We go to the same place, The Blades, every year for Valentine's Day. Valentine's Day of 2013 was no different. We arrived at The Blades and had welcoming drinks on the deck overlooking the lake. I looked down and saw all the picnic spots on the lawn, some were more private and others were quite close to each other. I asked Corné if we could sit at one of the more private spots, but he had already secretly arranged for us to sit at the one closest to the water. We were led down to our romantic picnic spot and had a glass of JC le Roux with oysters. I was so hungry, that when Corné went to the bathroom I ordered our picnic basket. He had to 'rush back to the bathroom' to go and cancel my order. (It was still too light for the proposal he had planned to play out properly …) After another glass of bubbly, he suddenly got up and said that he saw some of our friends and that I should get up and take a look. When I got up, the wedding planner from The Blades dropped a sheet and exposed a board with lights that read "Trou met my?" (Marry me?) When I turned around Corné was on his one knee! I was so overwhelmed by emotions that I didn't notice the photographer taking photo's or the saxophone player playing our song, Coldplay's 'Yellow'. After I immediately said yes and kissed my fiancé, I noticed a group of people coming our way. At first I was bummed out by the idea of having other couples enjoying their picnic so close to us, but as the group got closer I started to notice the faces of friends and family. We all hugged and smiled and cried together… After that we had the best engagement picnic together 🙂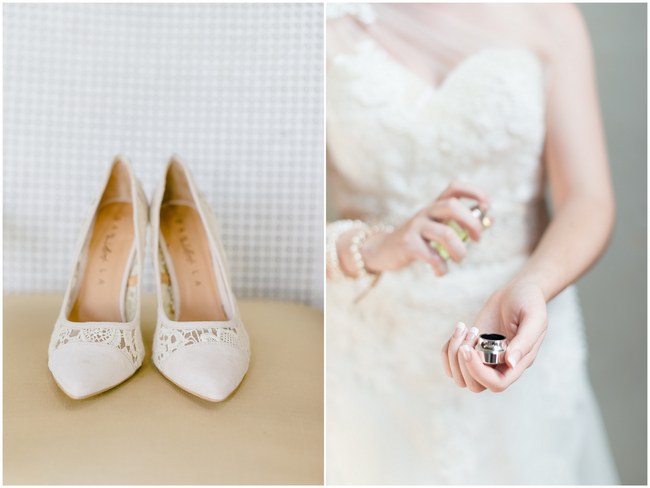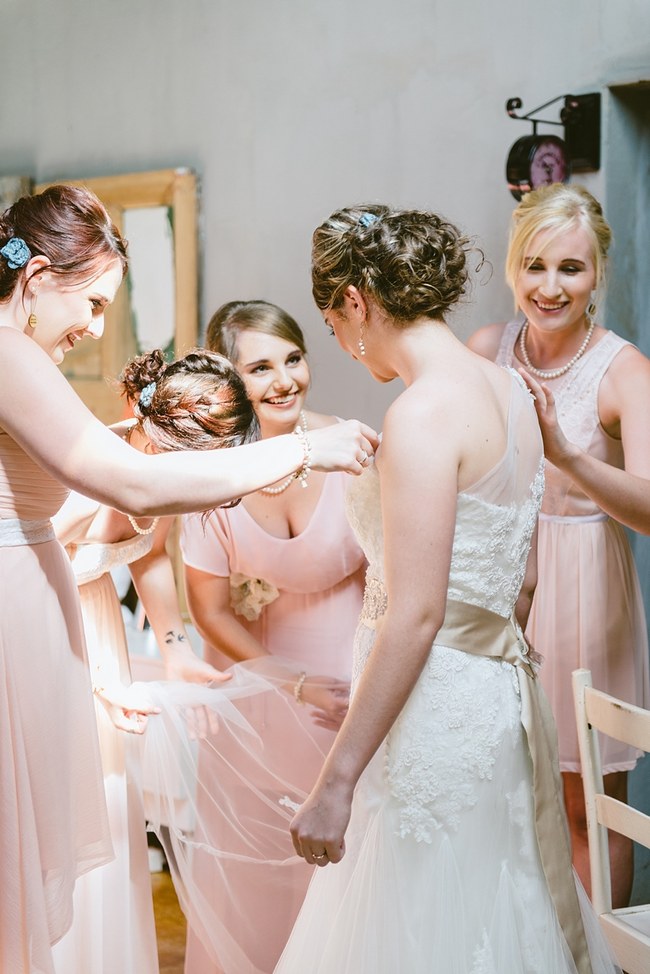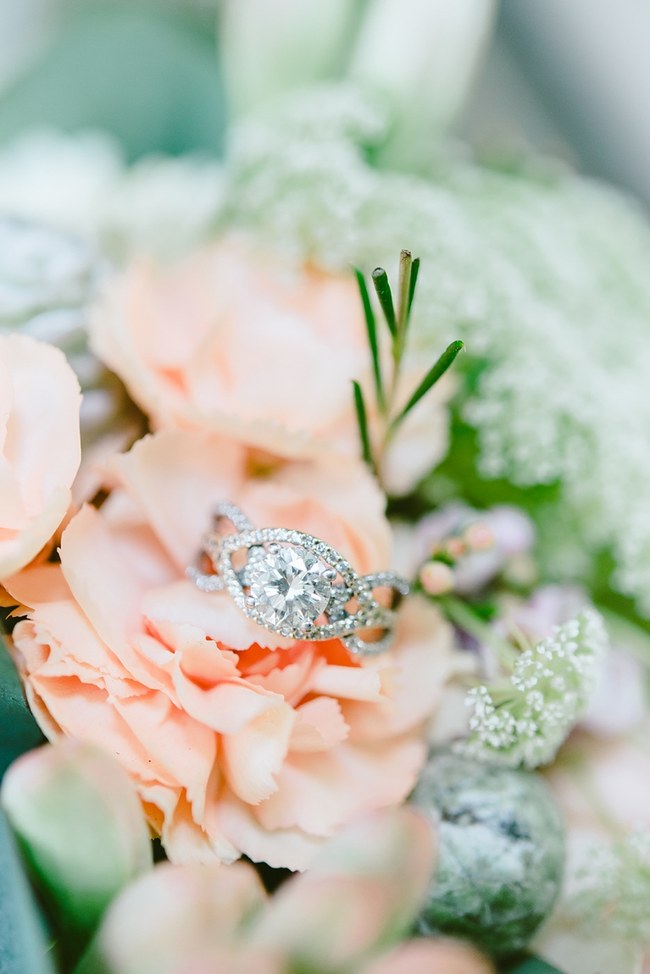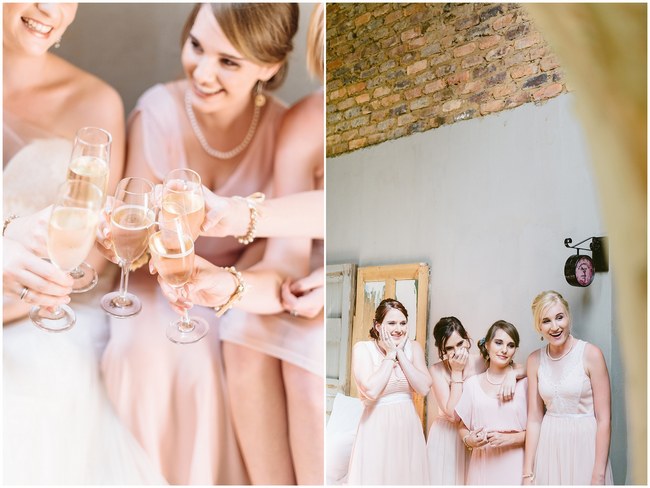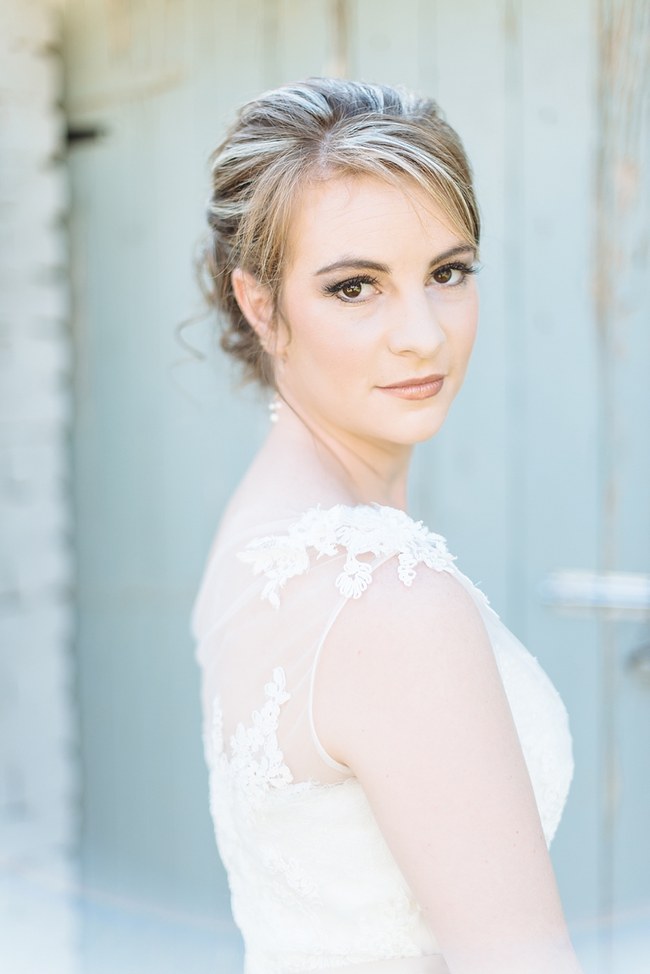 Hair & Make-up: I don't often wear make up, so I wanted something natural and earth-toned. The make-up artist's work was fantastic, I looked very natural. Since we were married in February, which is still summer, I wanted an up-do. I have very curly hair, so I wanted a curly up-do which was soft, romantic and elegant. My aunt crocheted blue flowers for myself and my bridesmaid's hair.
Wedding Dress: The type of dress I thought I wanted was blown out of the water when I found THE dress… And then again when I found my over-dress… The first dress was the one that I was going to wear for the reception: it had lace straps, and was a bit form fitting with lots of lace and beading (which my maid of honor did for me). The second dress was a one shoulder over-dress made from a soft net material and pieces of lace sewn on. This I wore over my reception dress, for the ceremony.
Wedding Flowers:
I wanted the paper flowers to be the main focus. My decor specialist had free reign to pick whichever flowers would work best with the paper flowers my bridesmaids and I made.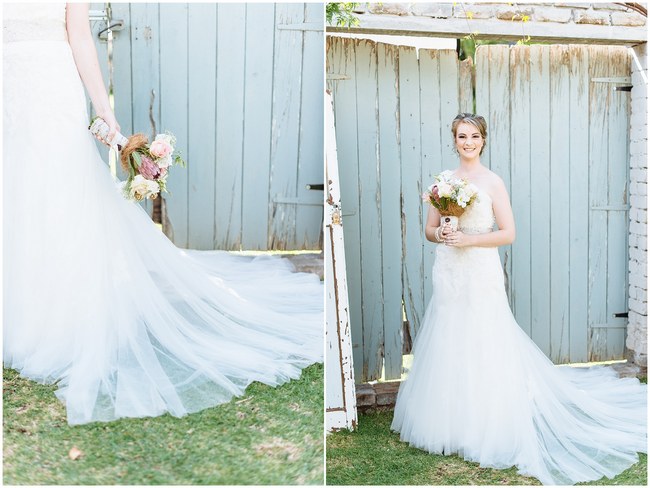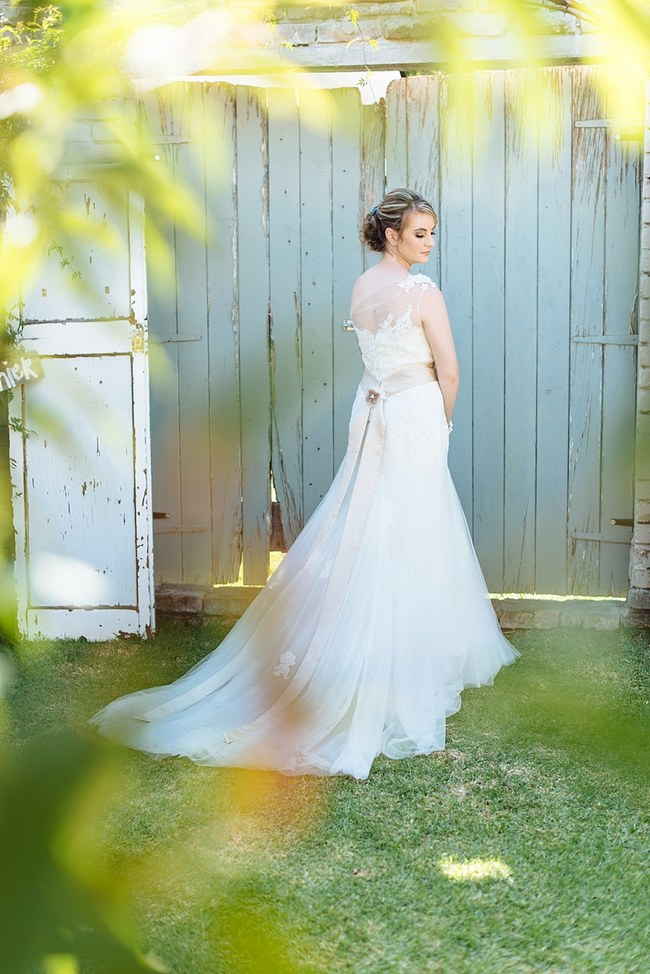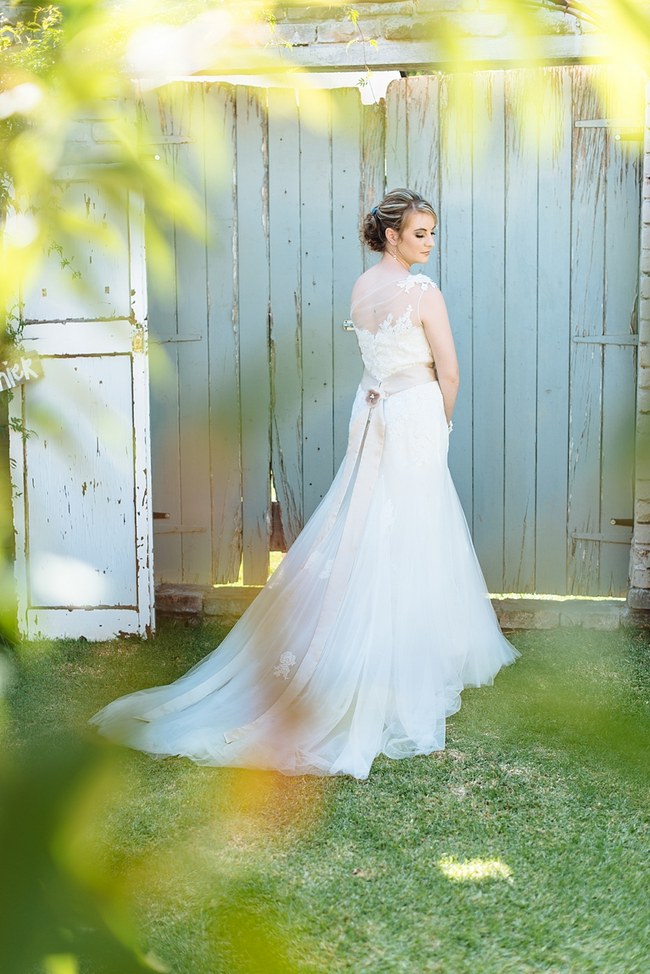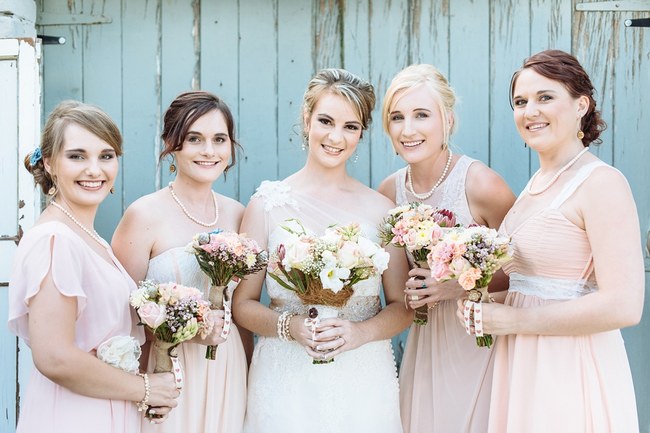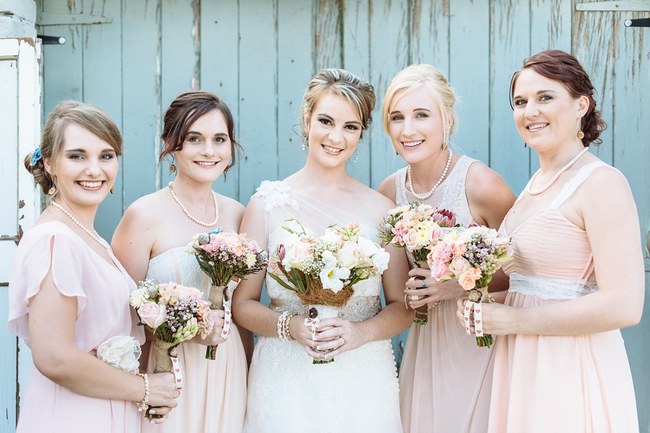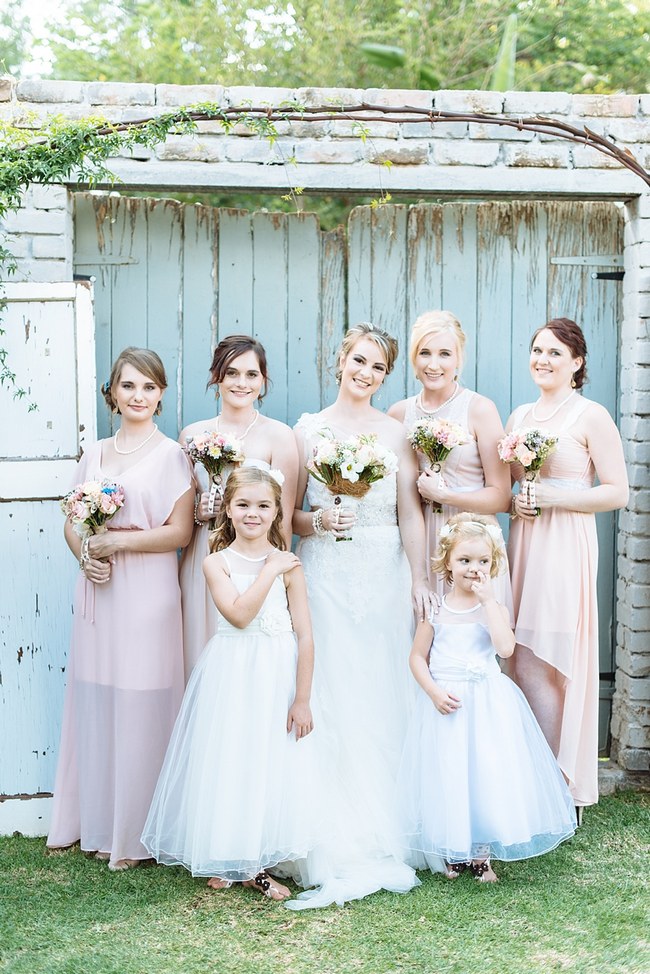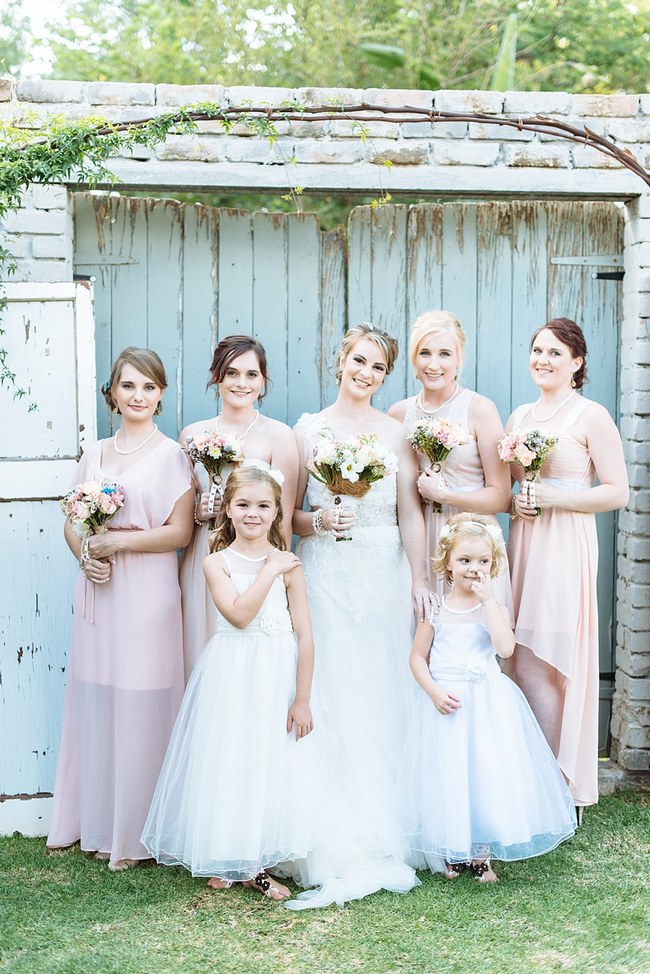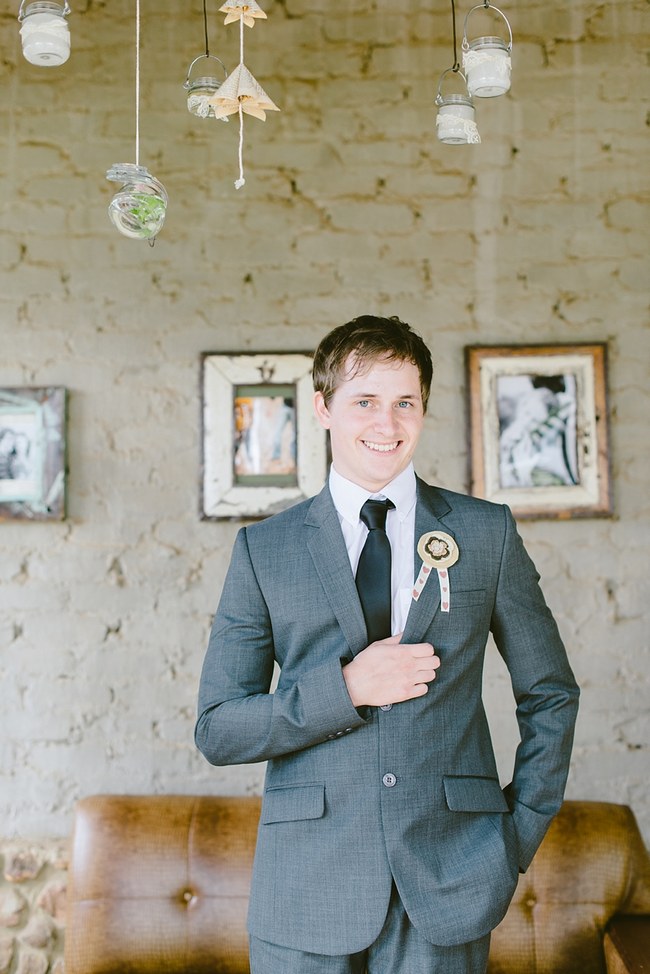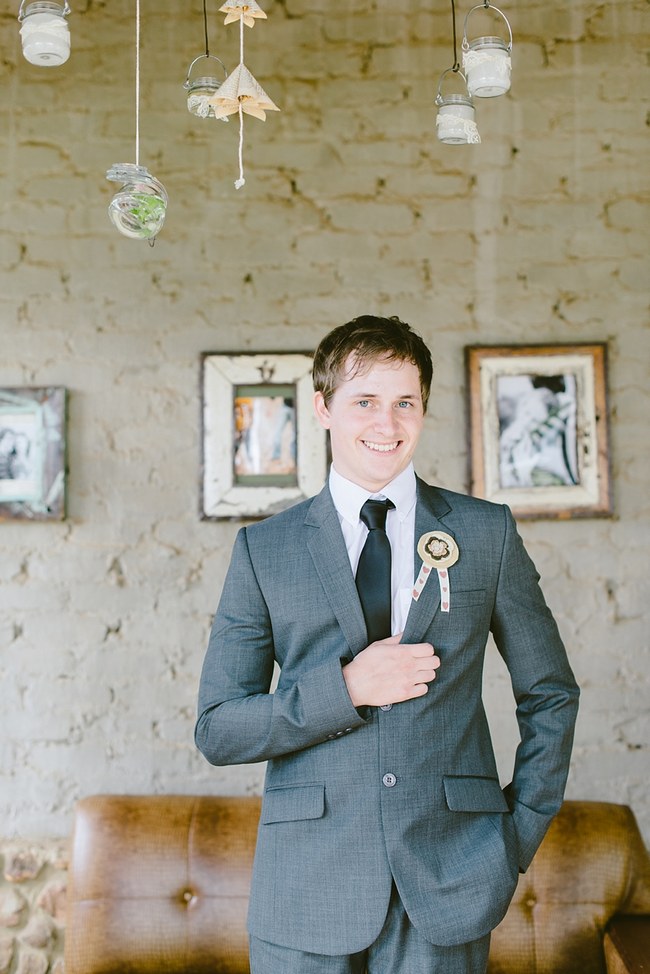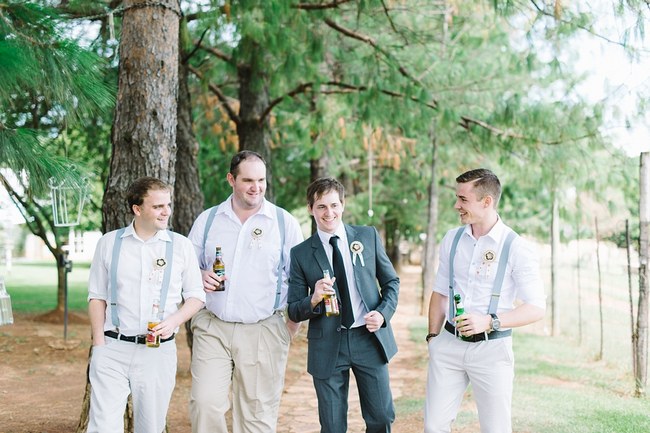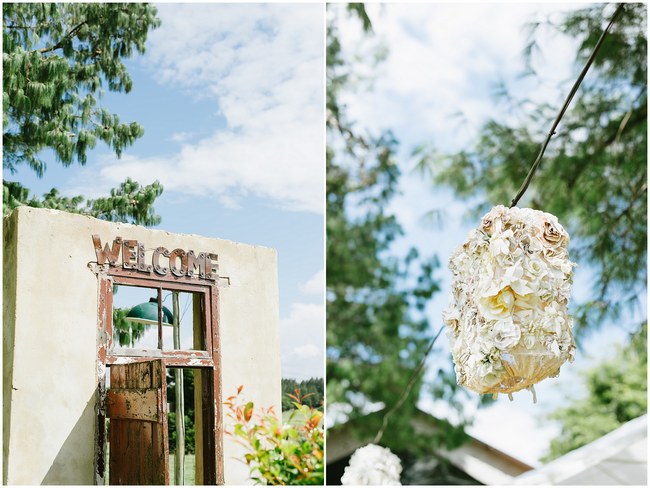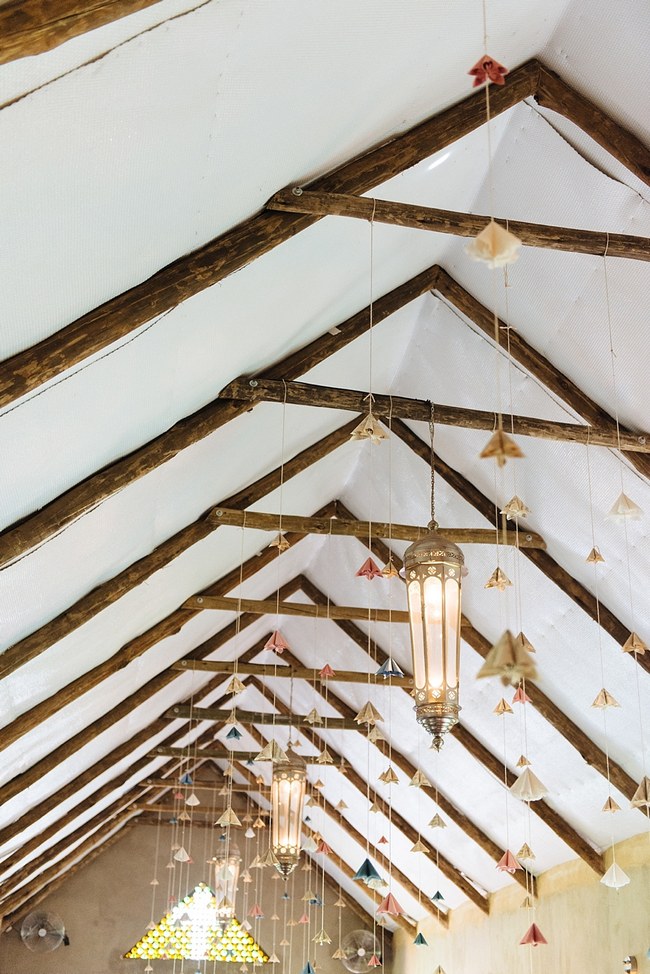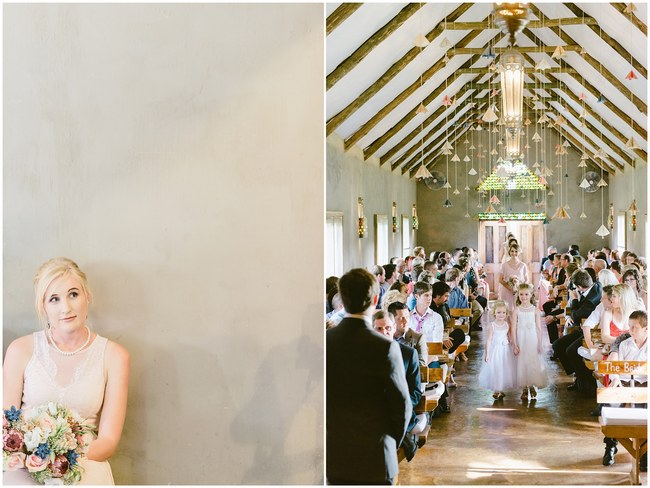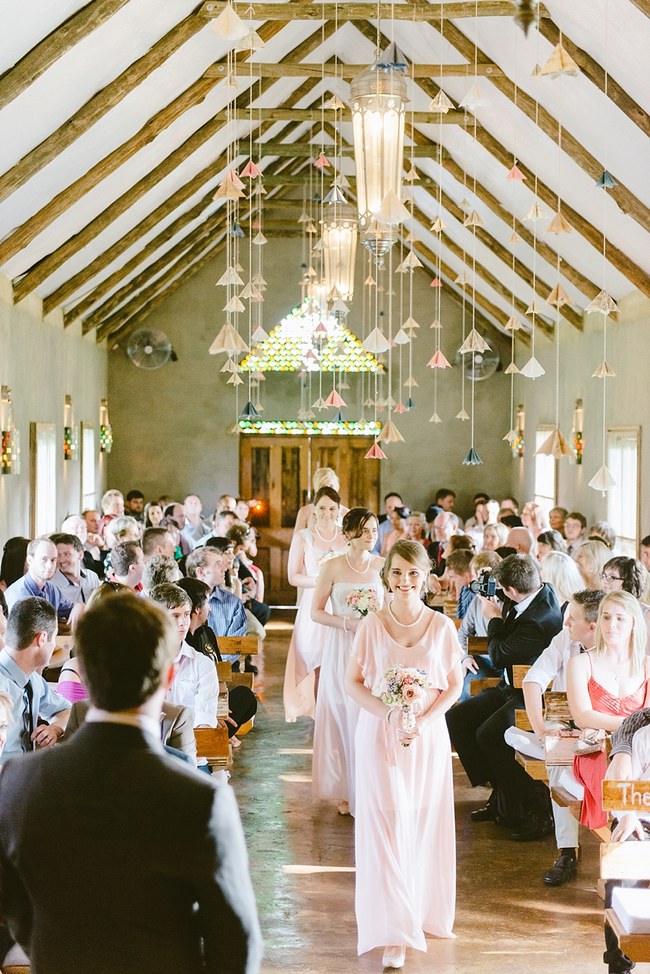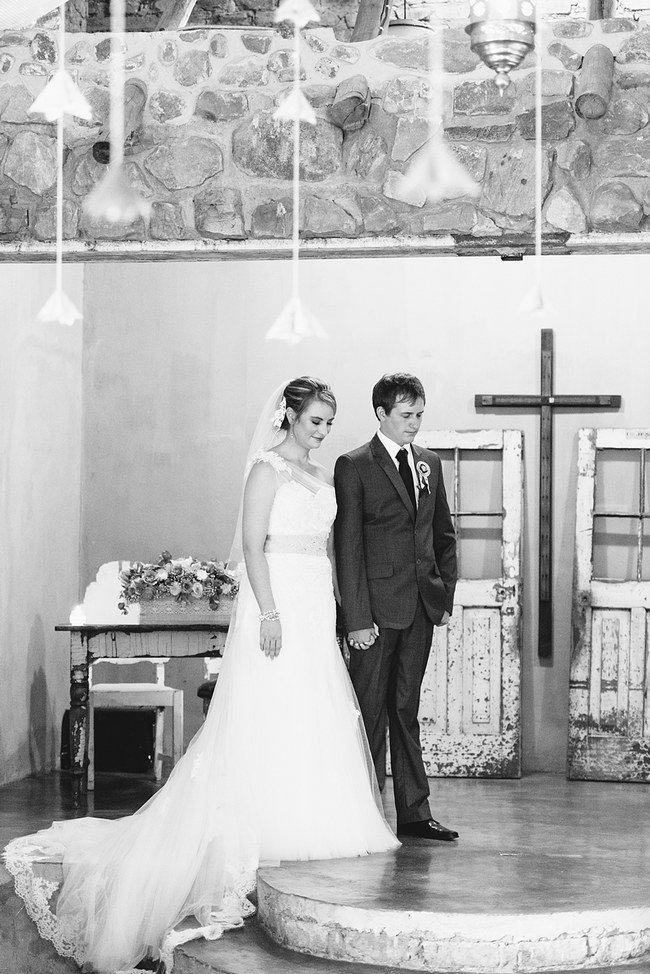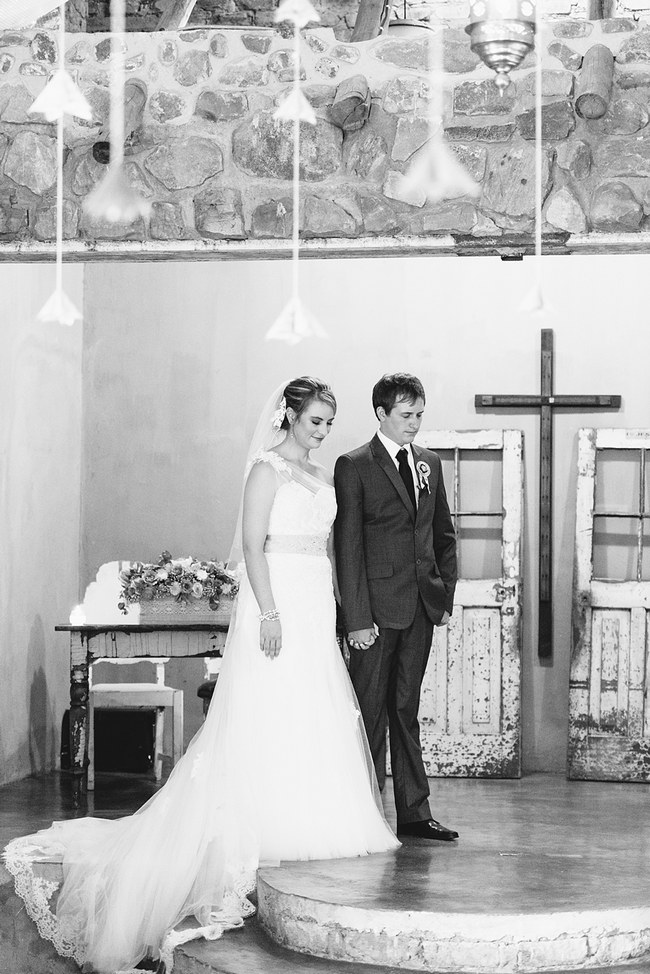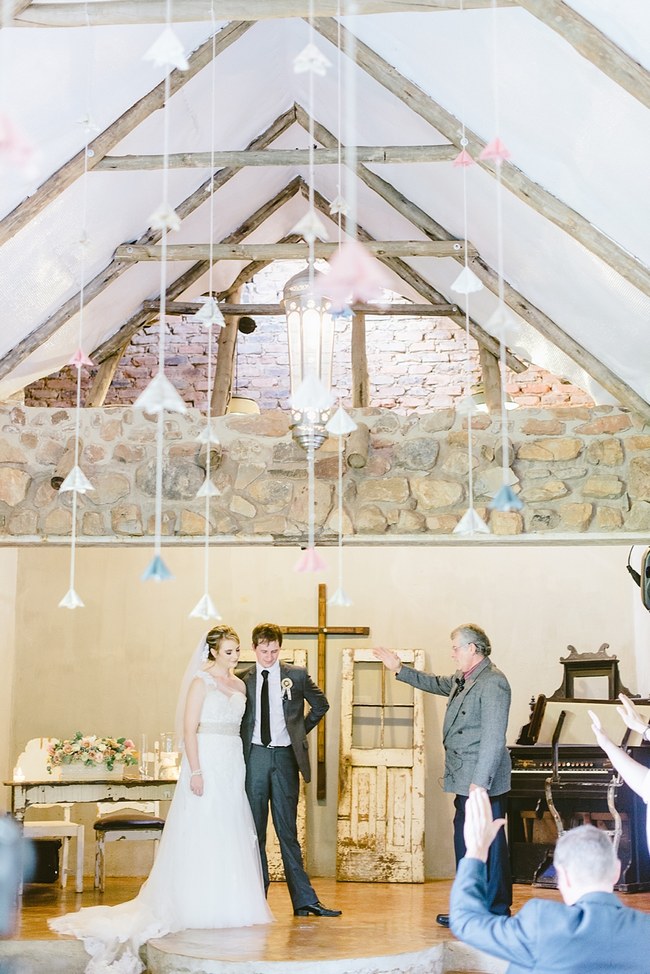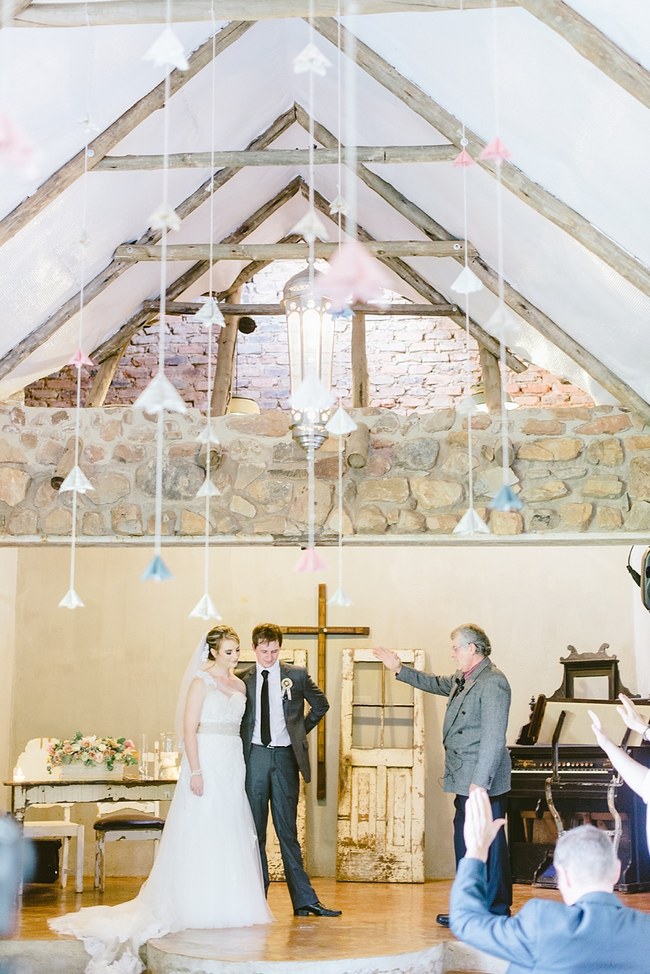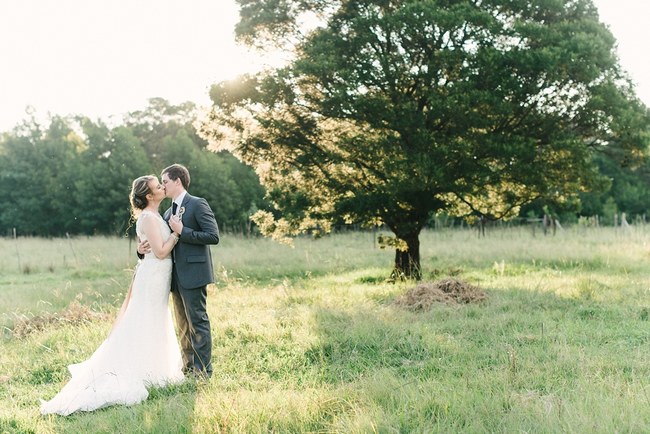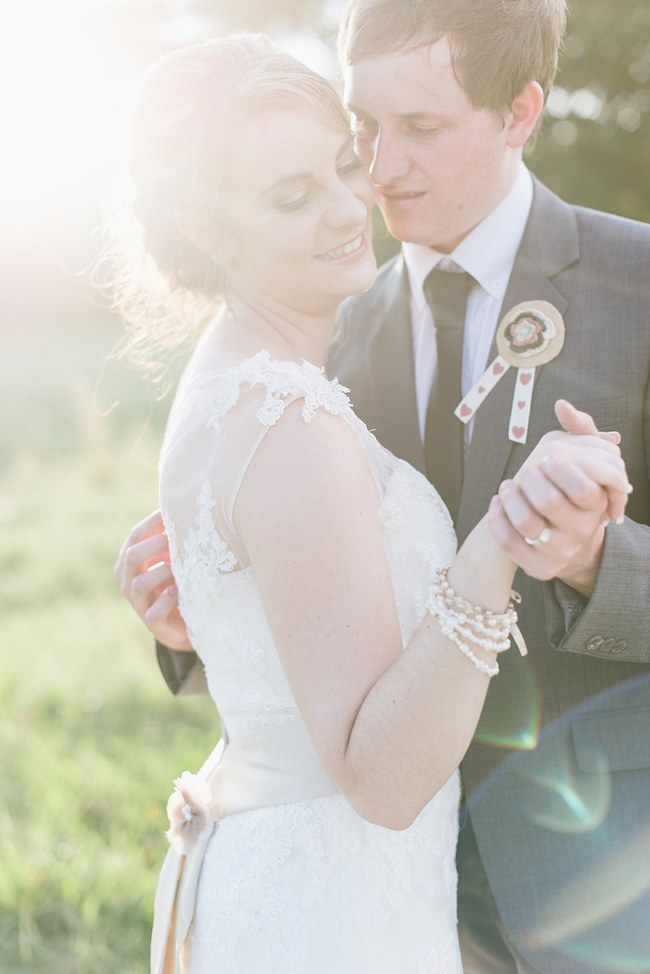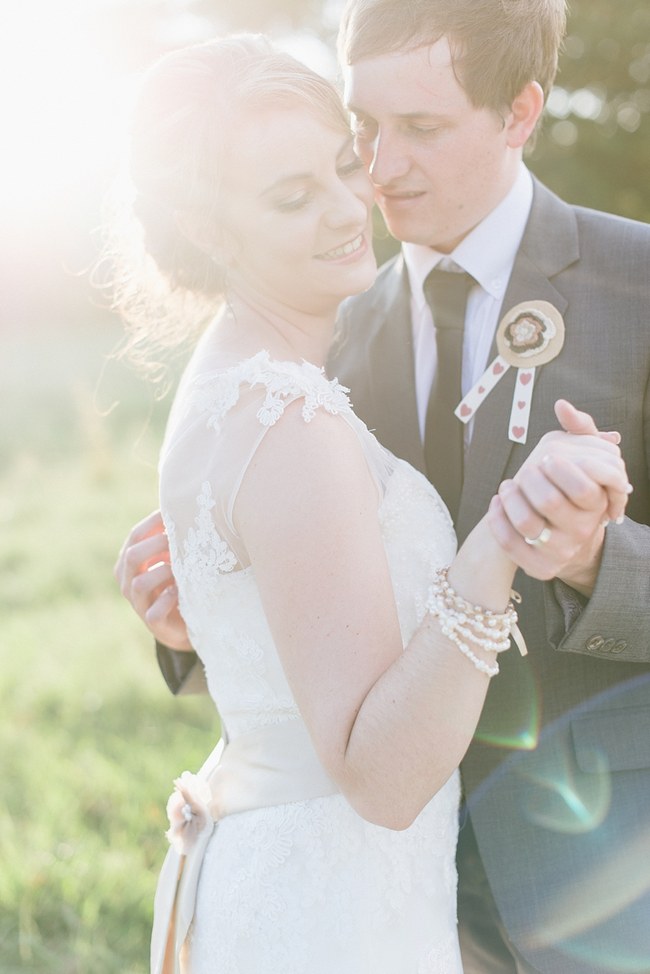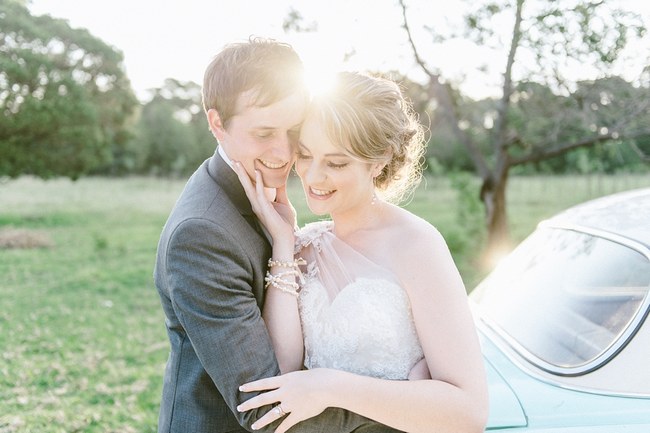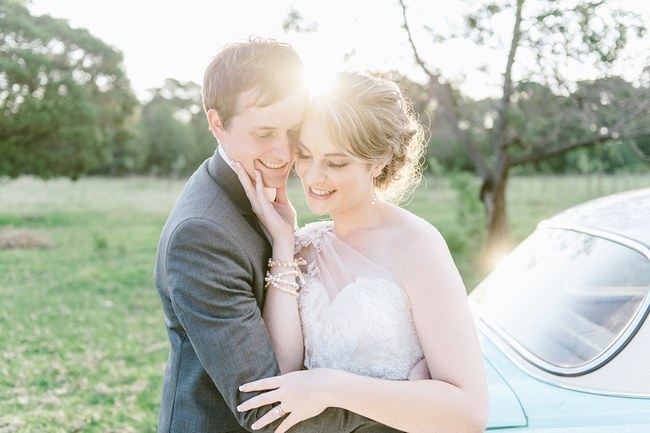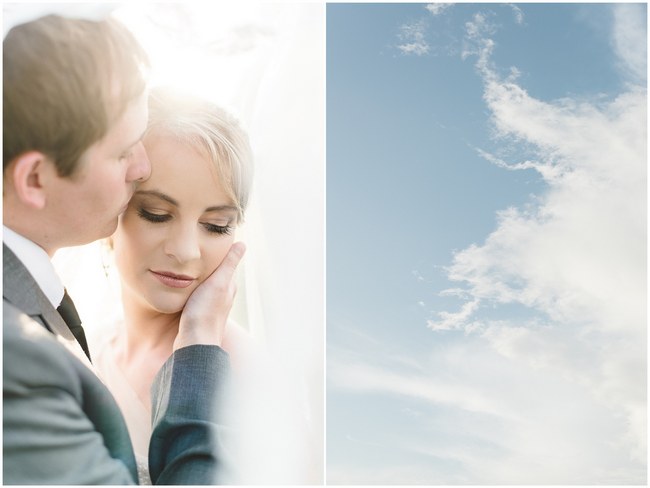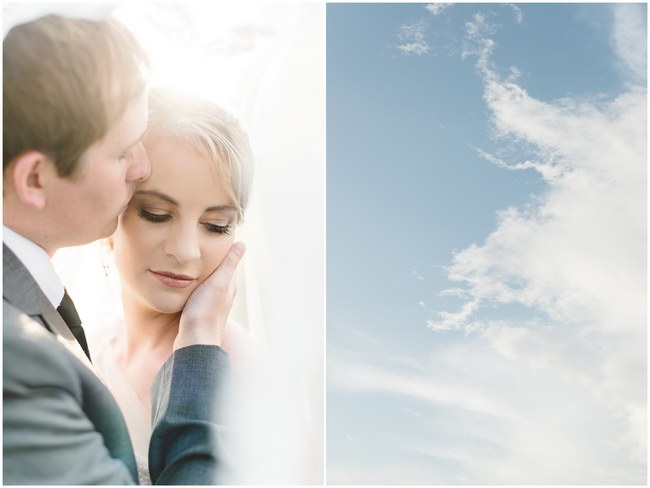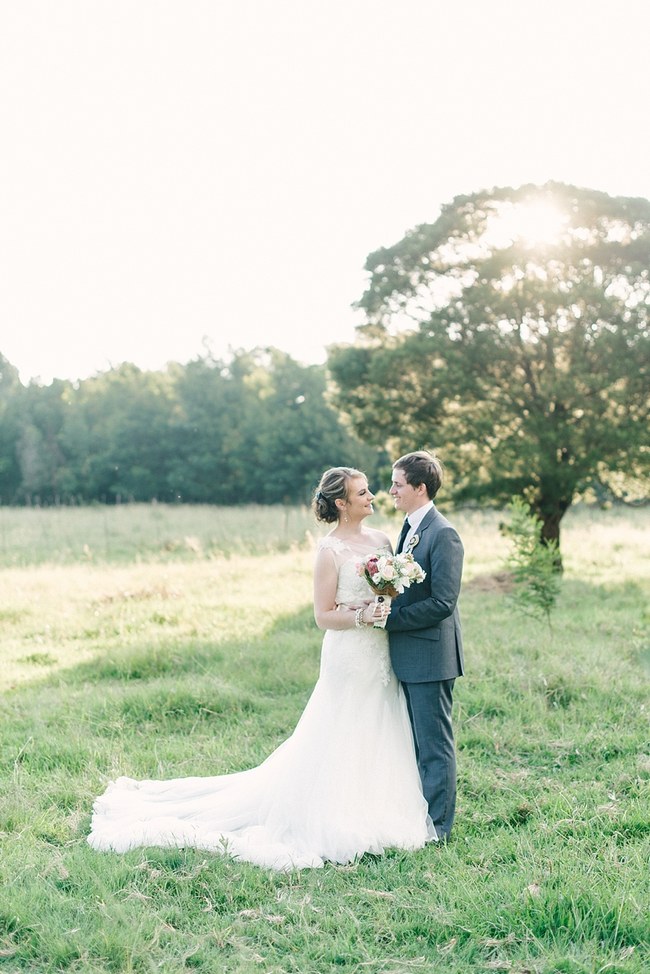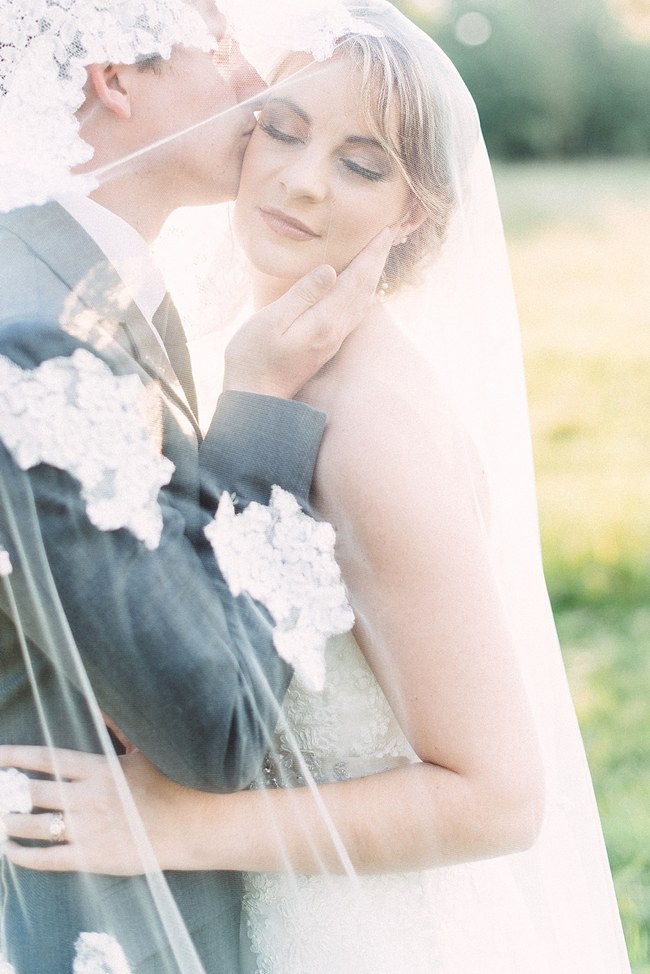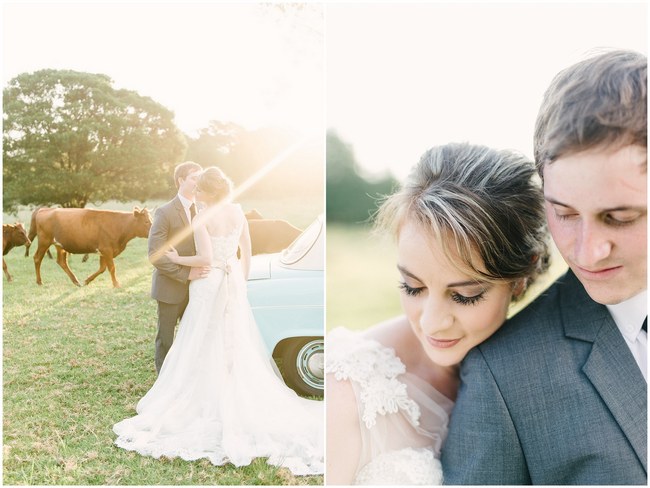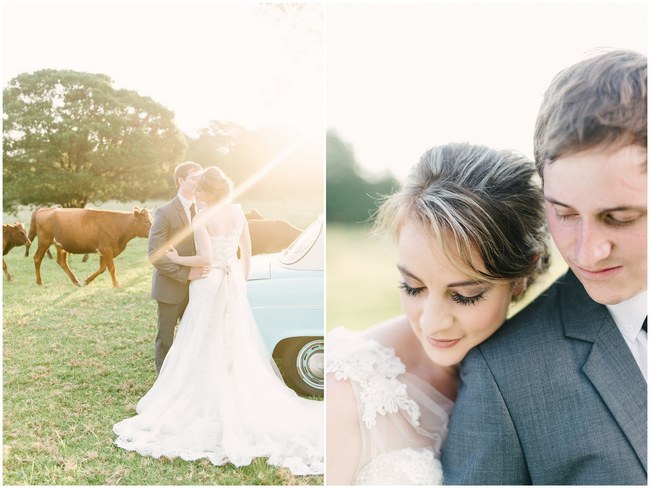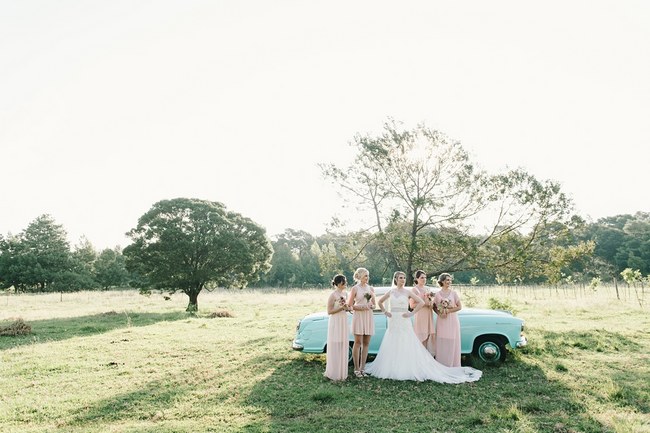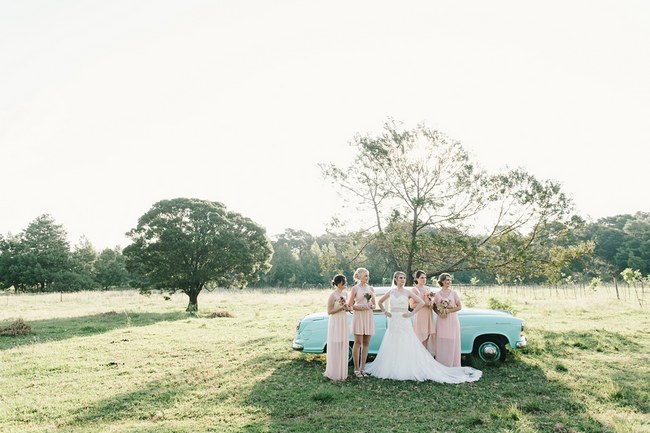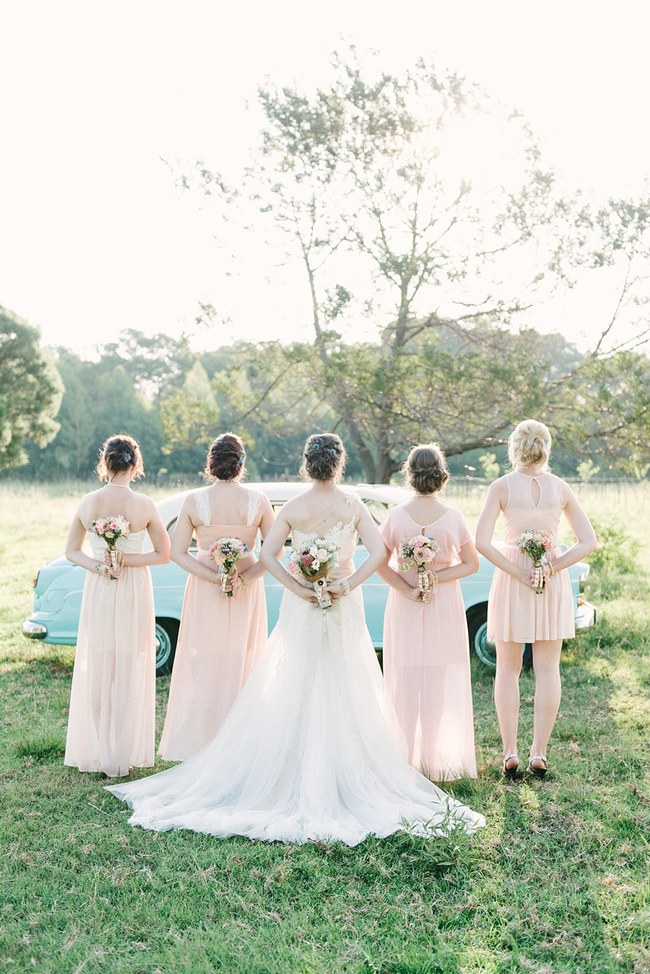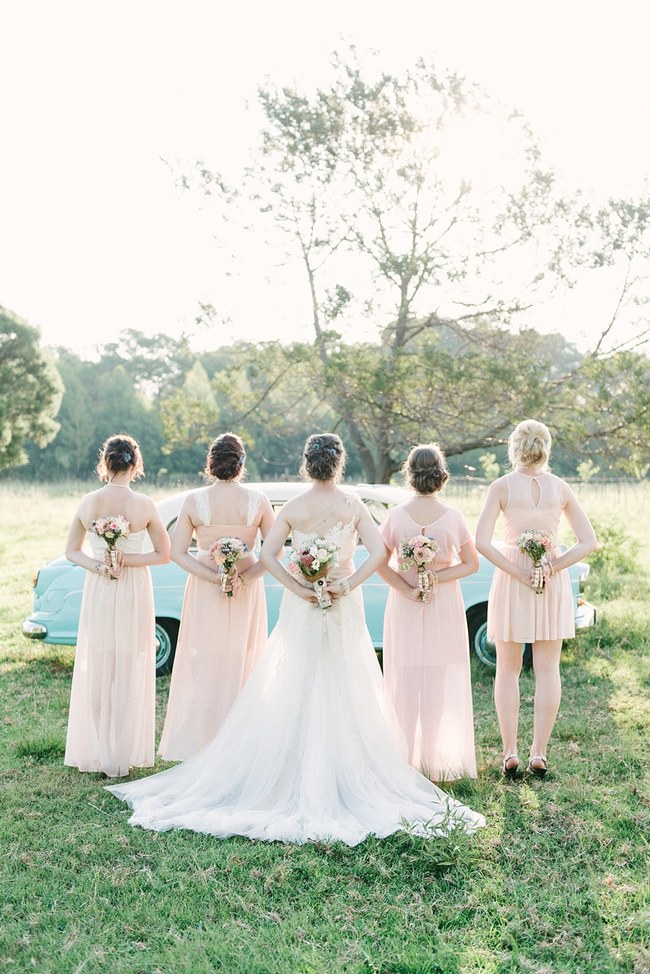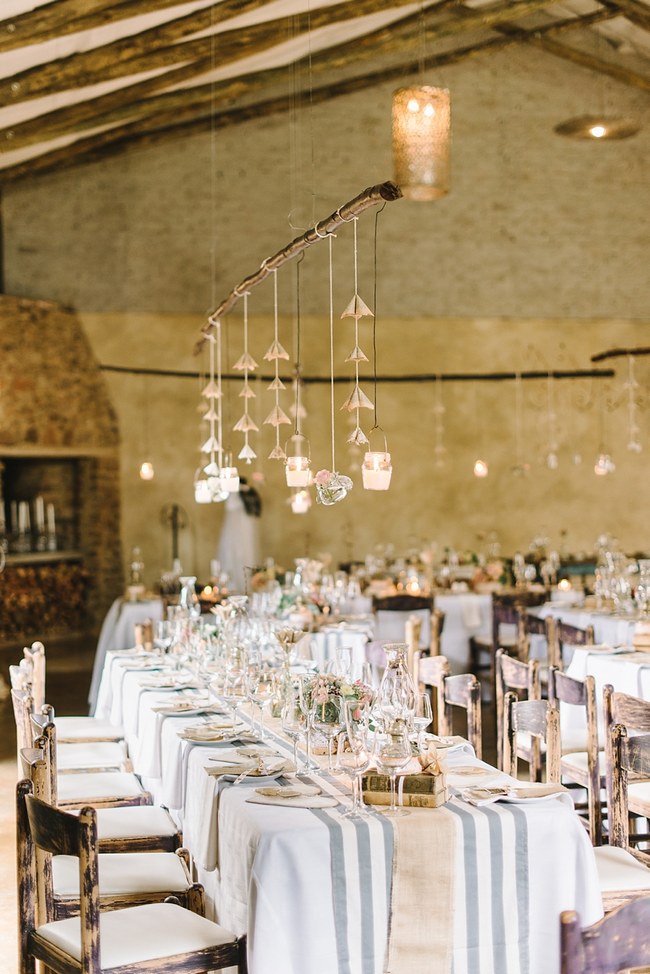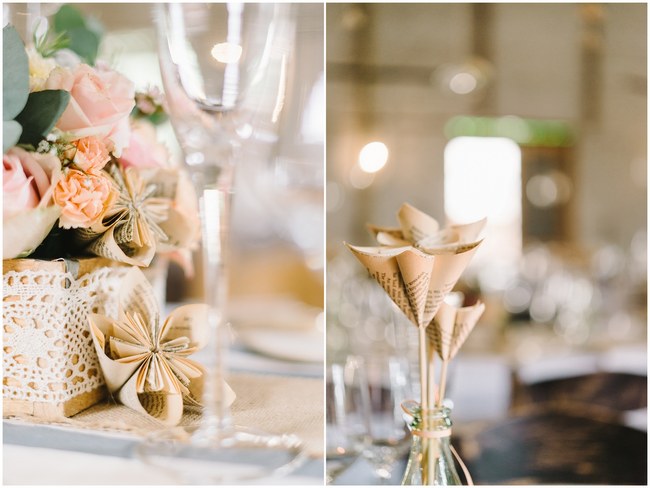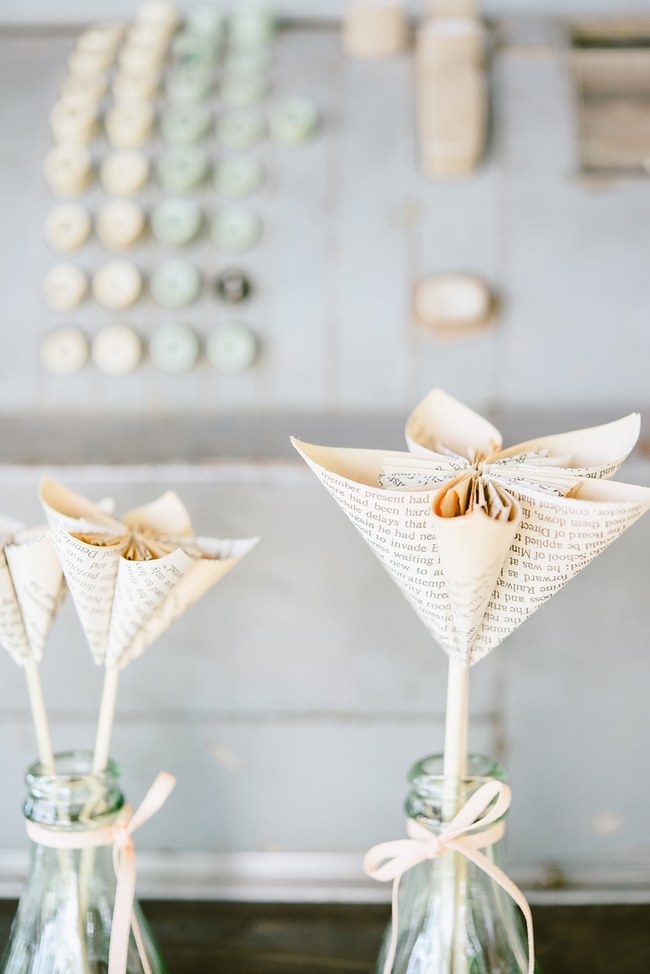 Seating chart: We printed photo's of all our guests and wrote their table number on the back, this was pegged to an old bed spring, the guests had to go find their photo during the cocktail hour.
Guest book: Our guest book was a wooden garden bench we had made, the guests had to write their messages on the bench which now stands on our 'stoep' (porch).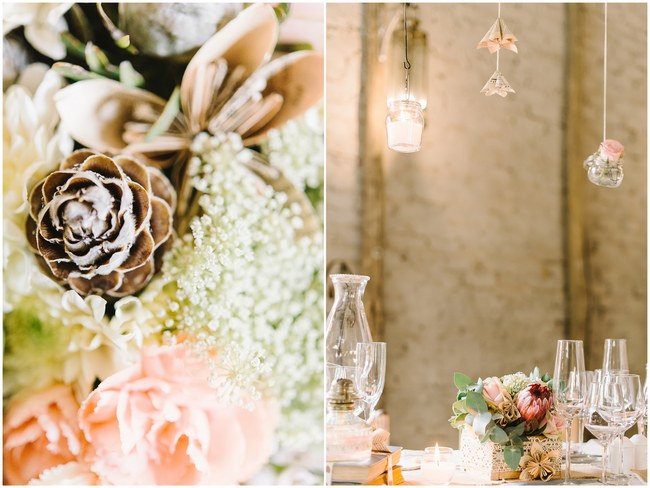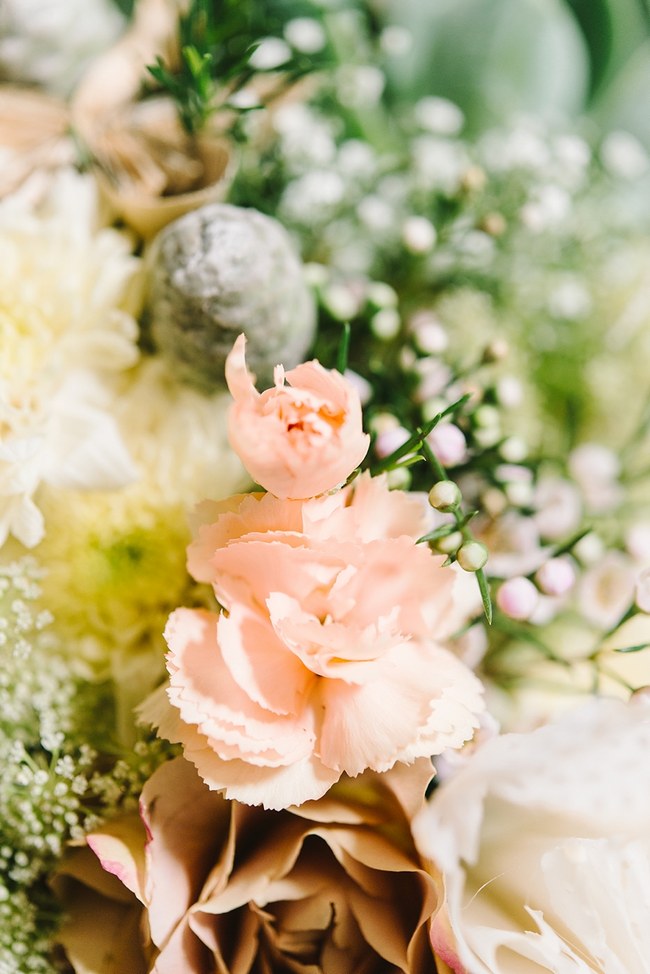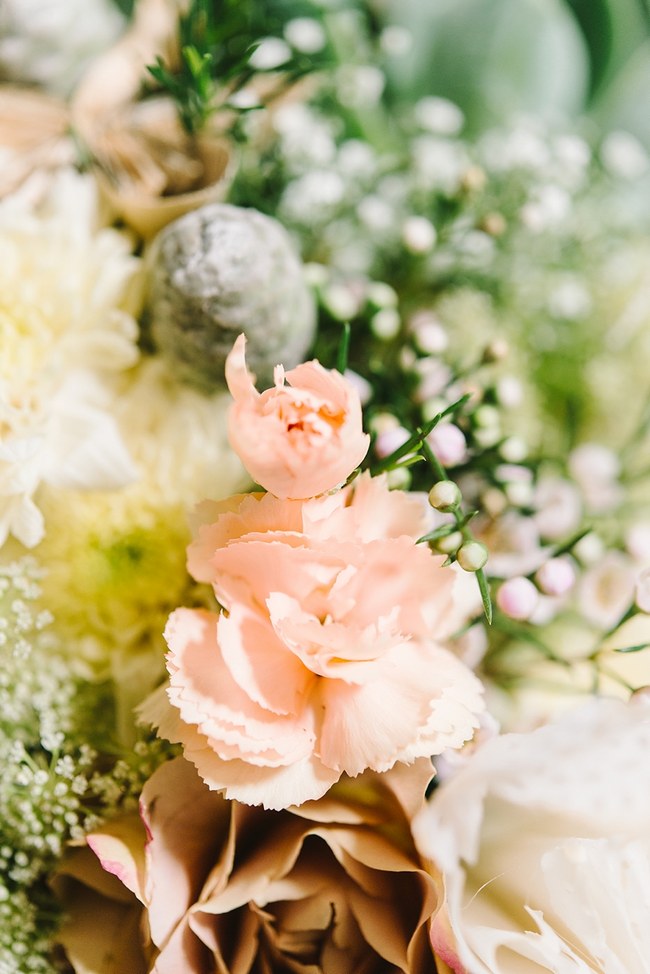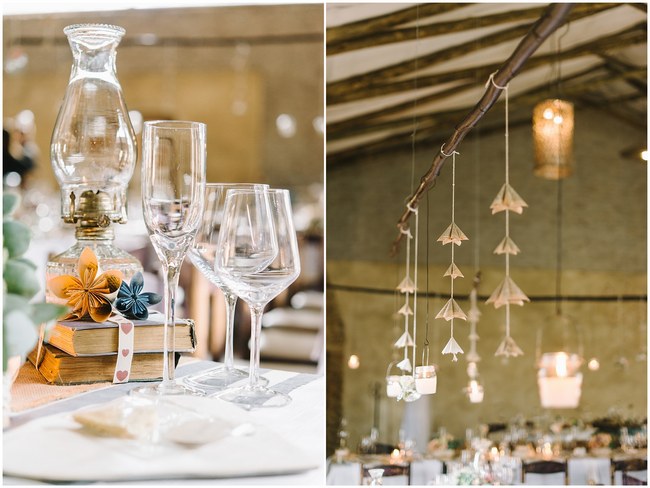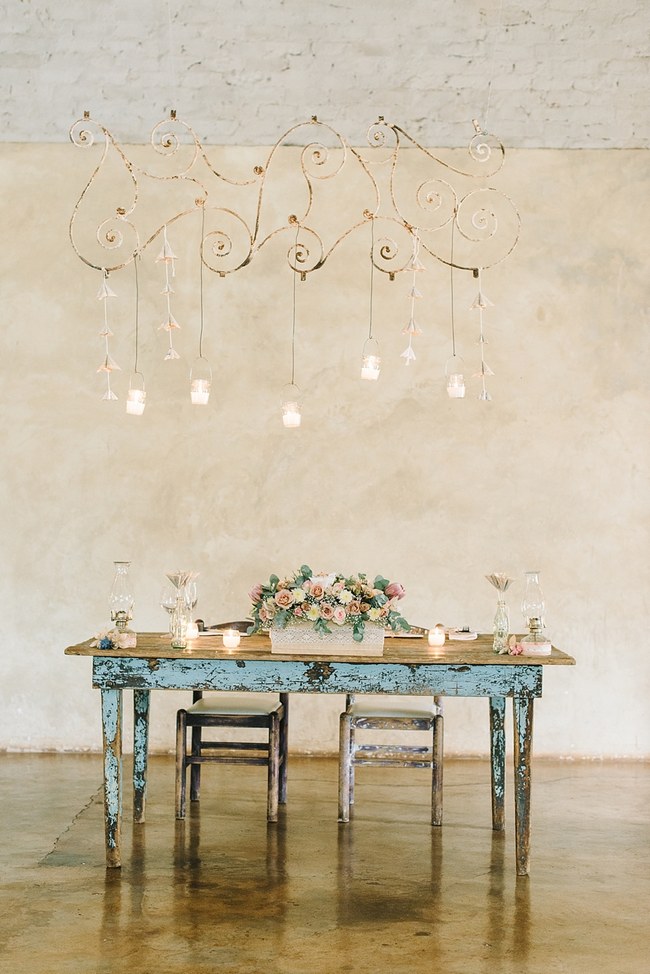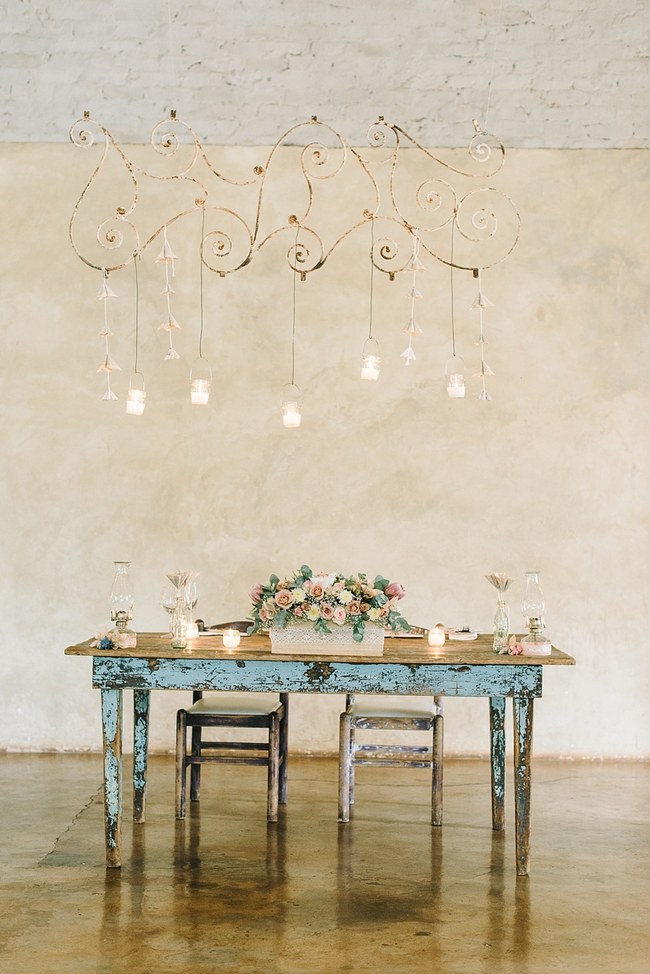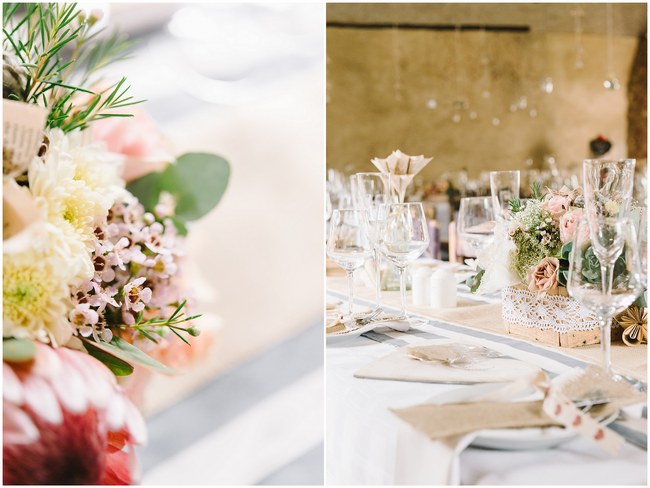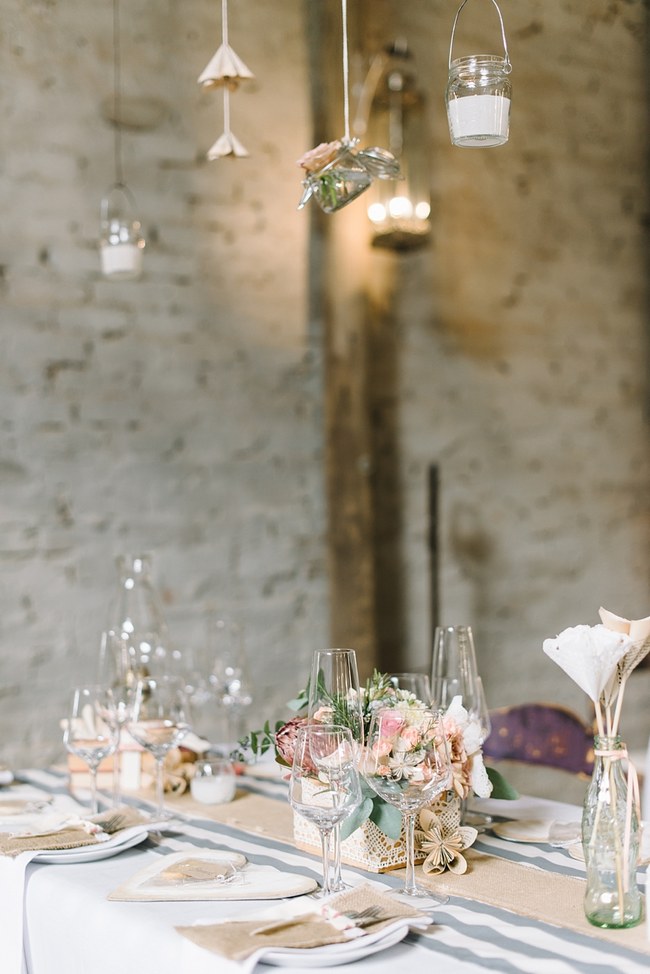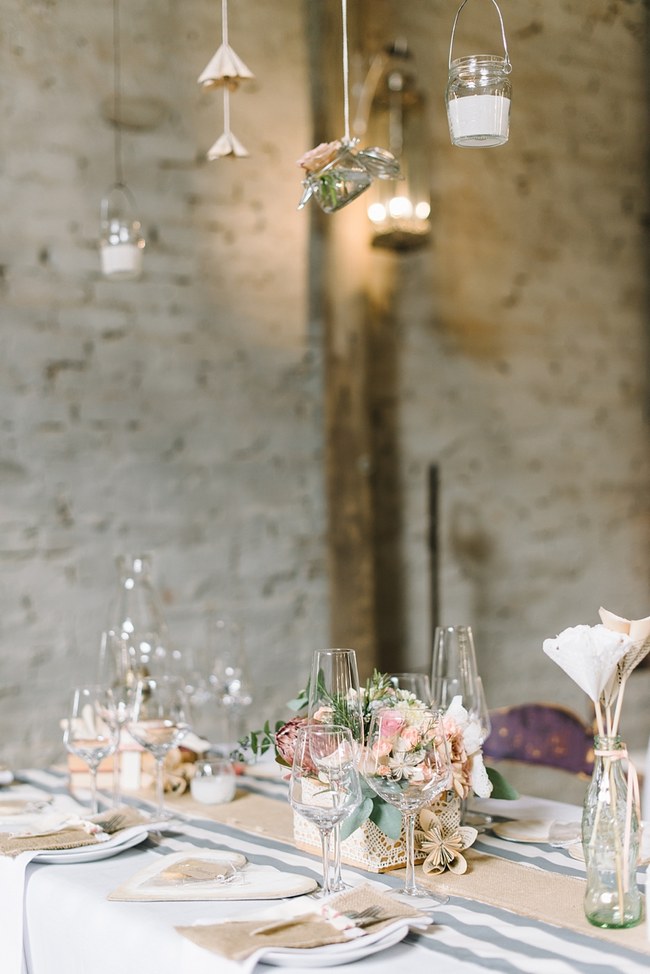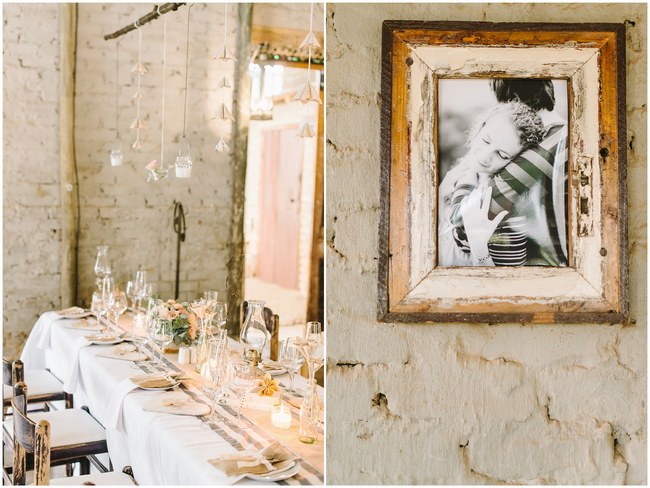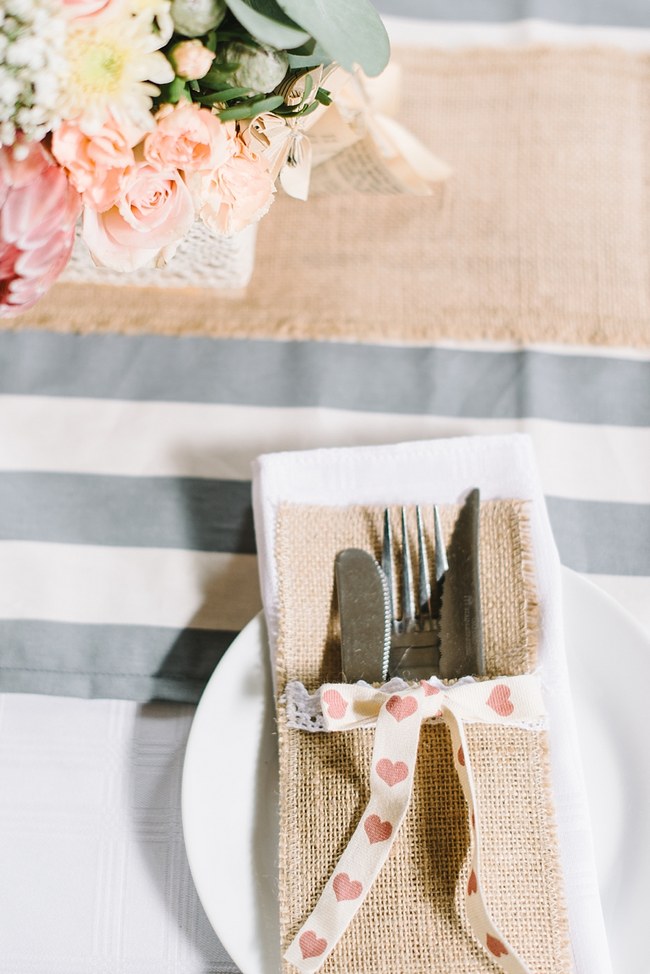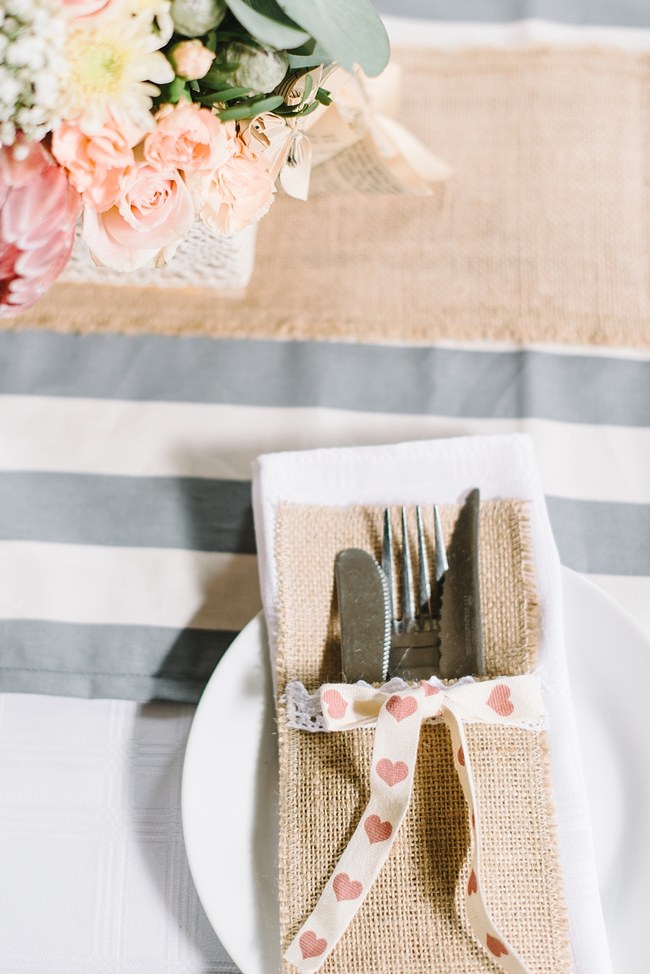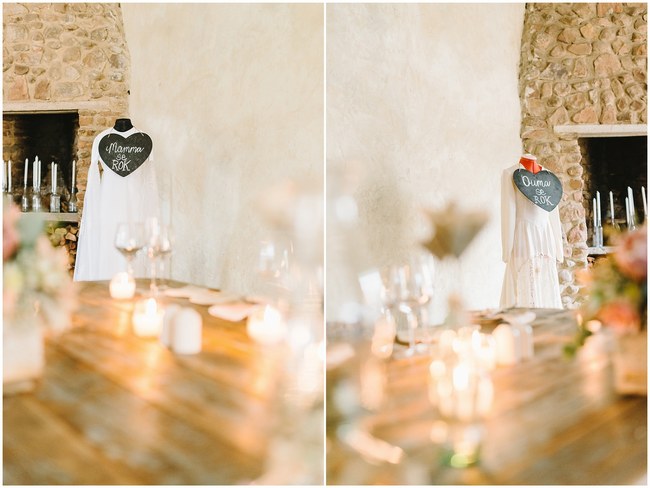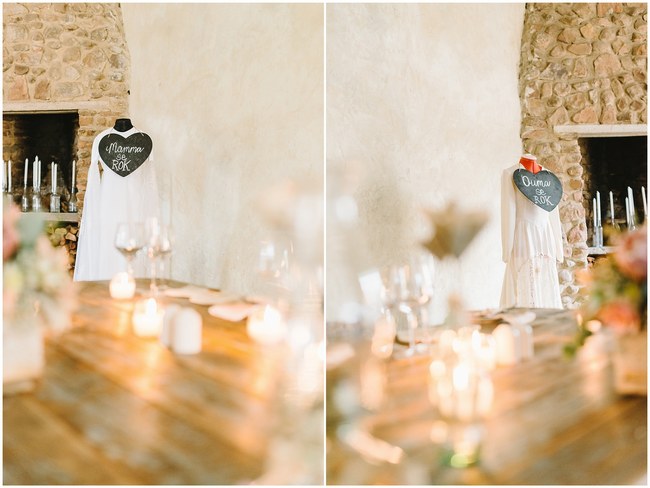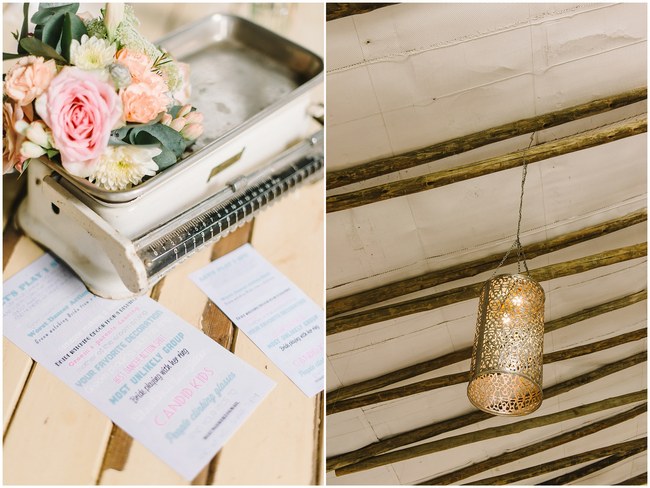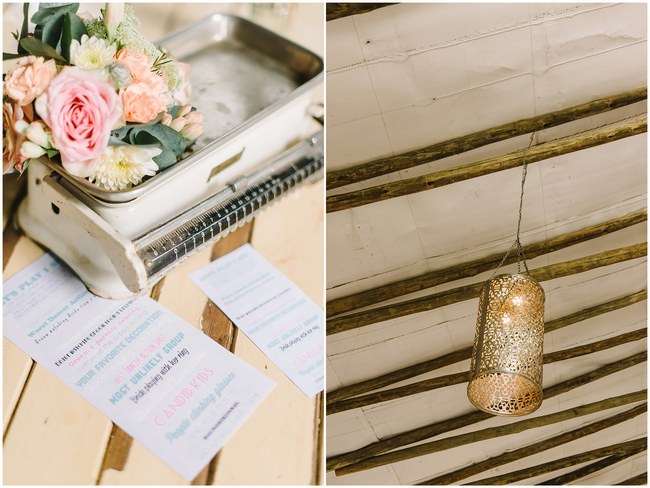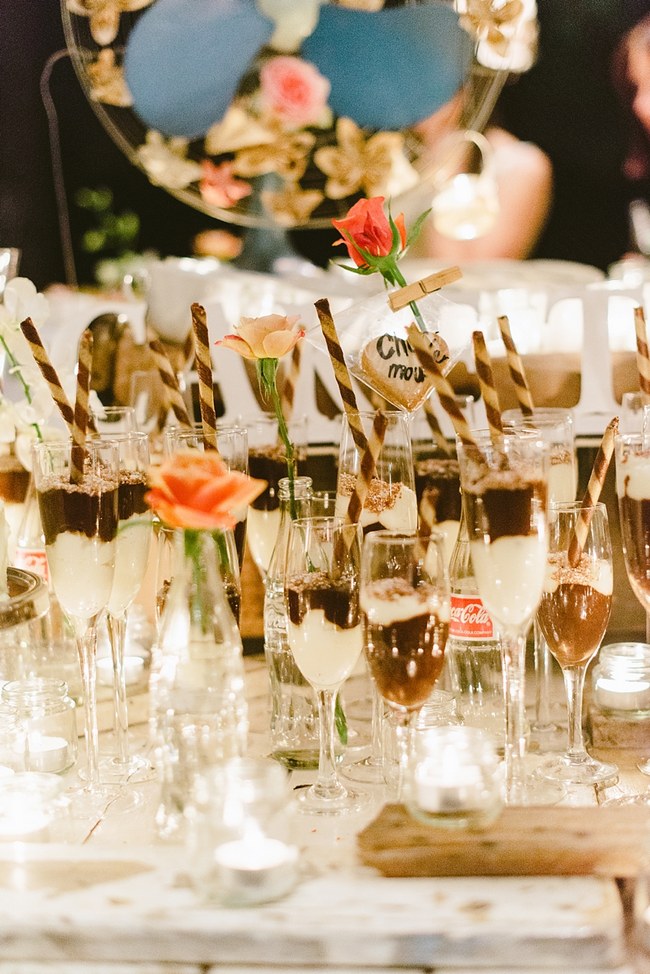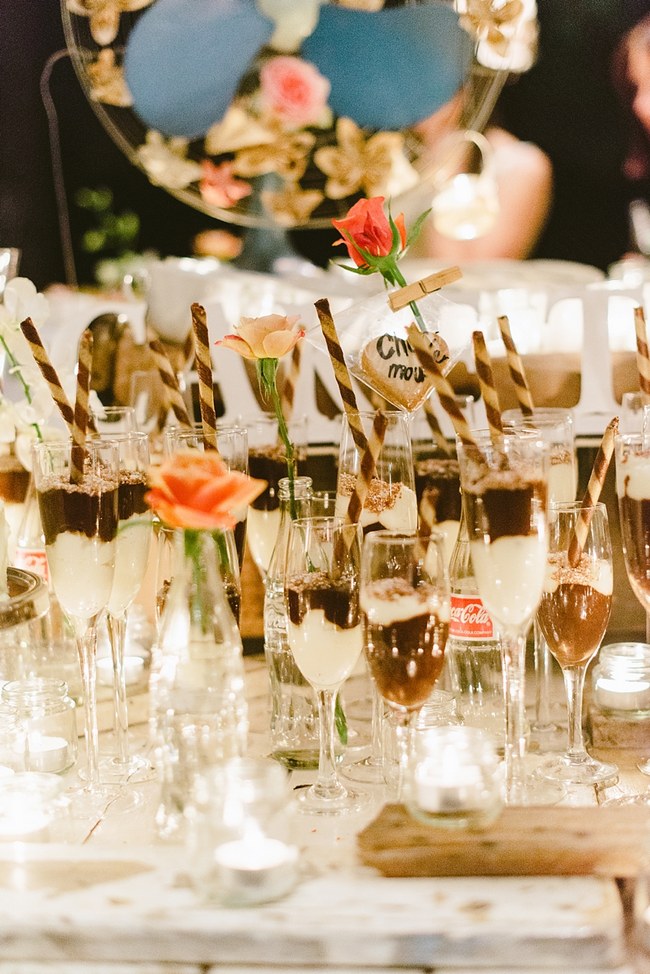 Reception Wedding Dress Reveal: With our grand entrance into the reception my husband unbuttoned the outer wedding dress worn to our ceremony and I stepped out with my reception dress as a surprise!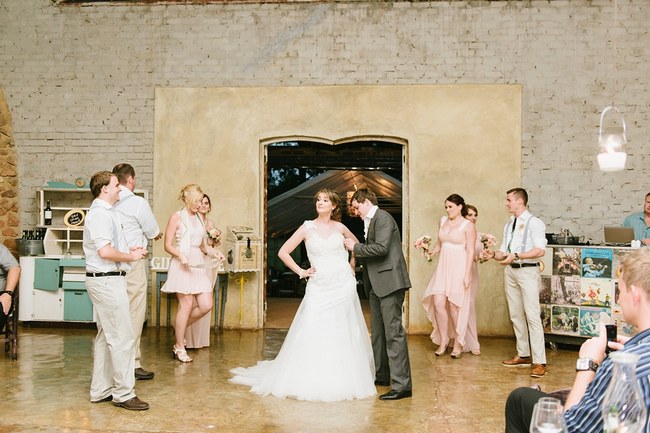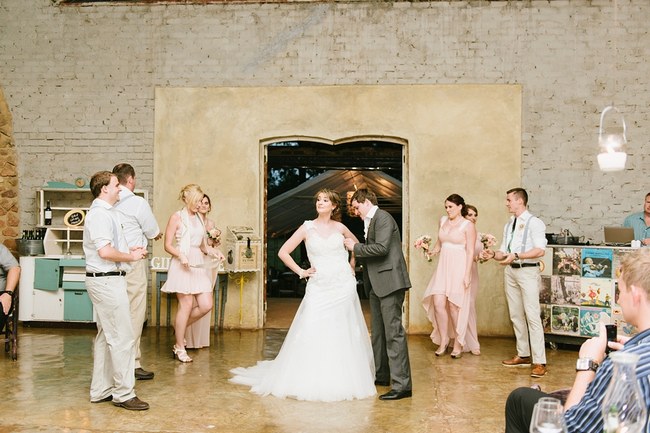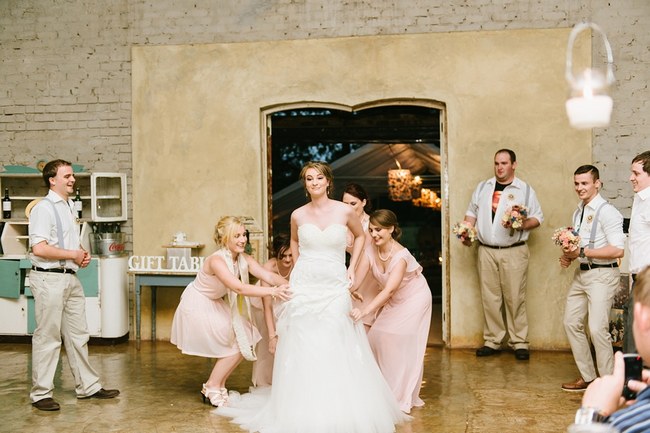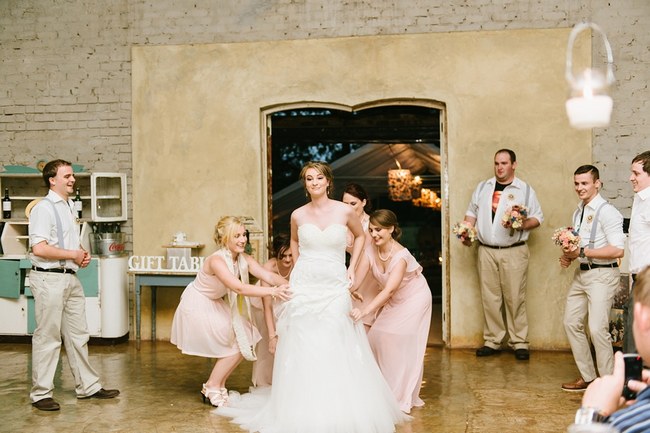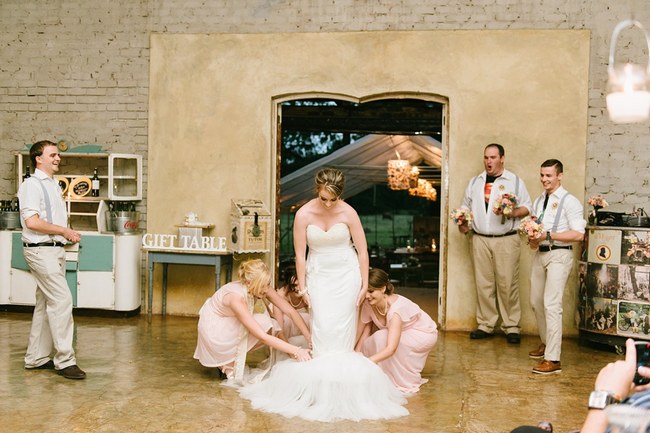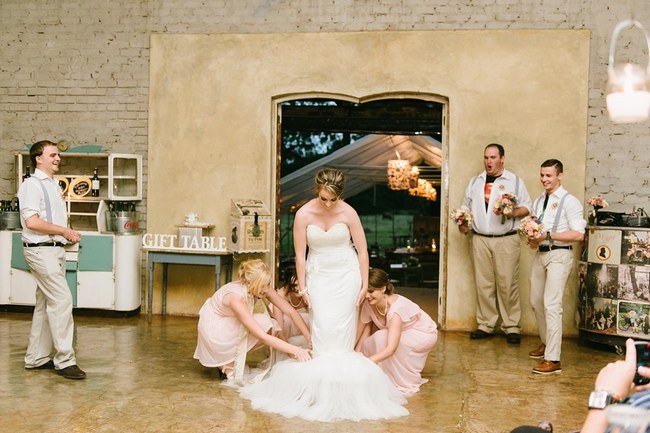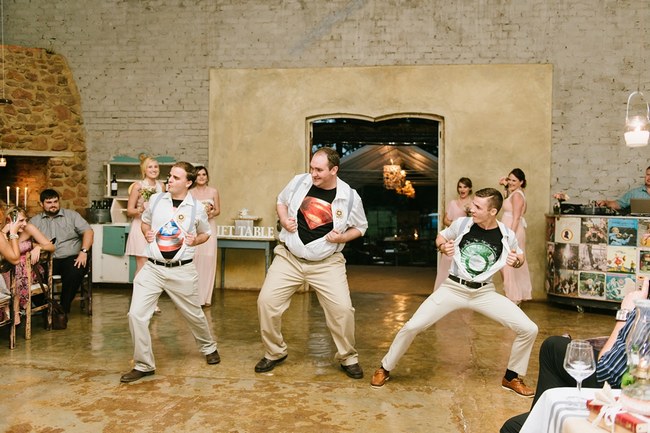 Wedding Playlist:
I walked into the chapel to 100 more years – Francesca Battistelli. Our first dance was to Coldplay's  Yellow and the father-daughter dance was to Bob Carlisle's Butterfly Kisses.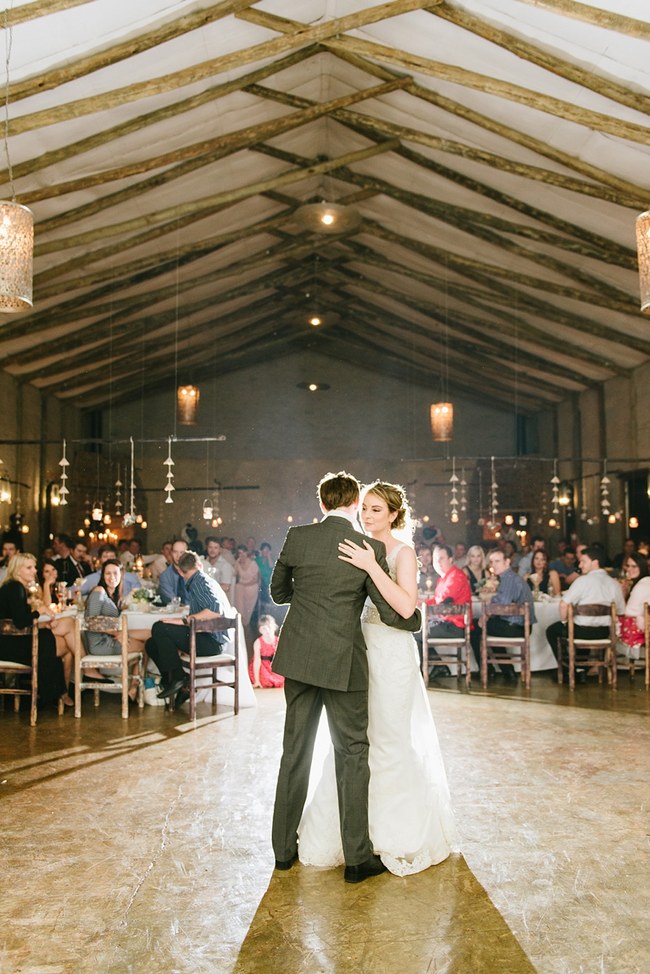 Stand Out Vendors: Lene and Noleen de Jager of Imperfect Perfection, the decor specialist, Hester Peters, the photographer, Louise Vorster, and the videographer, Bernard Fischer, were all amazing! They became our friends durings planning process, and made us feel as if our wedding day so much more than just a job for them. They all treated us with so much care and love 🙂
Wedding Planning Advice:
I learned that the planning is such an important part of the wedding itself. Make the most of the planning and have fun with it!
Things will go wrong, but don't let that get you under.
Include your fiance in the planning process, mine enjoyed it so much.
Don't be afraid to speak up about what you want or like, and what you don't.
Make use of the connections you have.
Shop around at markets and second hand stores for some vintage pieces.
Do DIY things, like the paper flowers.
♥  ♥  ♥  CREDITS: ♥  ♥  ♥
Venue Imperfect Perfection | Photographer Louise Vorster Photography | Videographer Pink Flower Productions | Dress Love and Lace & Bridal Wardrobe | Brides Hair & Make-Up: Profile Beauty | Flowers & Decor Love & Grace | Cake: Bride's, Marie van Wyk