A Private Manhattan Wedding Cruise to the Statue of Liberty ♥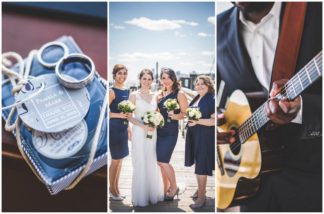 Pamela is from the US, and Mark is from England – the couple met while Pamela was studying abroad in the UK. Fast forward two years, and the couple decided to tie the knot aboard the Manhattan Elite Private Yacht. Their intimate New York harbor yacht wedding included a private Manhattan cruise to the iconic statue of liberty!  These images from Lauren Cowart photography bring us along for the picturesque journey.
Pamela incorporated a nautical wedding theme by opting for a color palette of navy, silver and white. She included anchors in most of her accessories and favors, such as anchor bottle openers, seating cards, a DIY "make-a-wish" box, even down to the details of the swirls in the cake frosting. Mark was also very hands on throughout the process as well, and even put his own flair on the couple's 'Mrs. and Mrs.' chair covers.
Pamela shares that ceremony itself blended UK and US customs including where the wedding party stood, and longer speeches from the groom and groomsmen. As both Pamela and Mark work with animals professionally, their cake topper was made of a silhouette of the couple with Pamela's Chihuahua. How cute!?
"Their love story started at the water," says Emilie of Entertainment Cruises.  "That's why exchanging vows at the ocean was such a fitting choice, especially considering water was so symbolic of the couple's relationship. The pair were separated by water throughout most of their time together, and "marriage meant we could finally be together without that barrier."
New York Harbor Yacht Wedding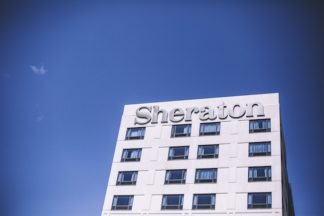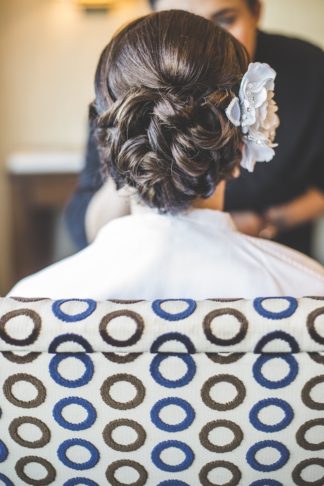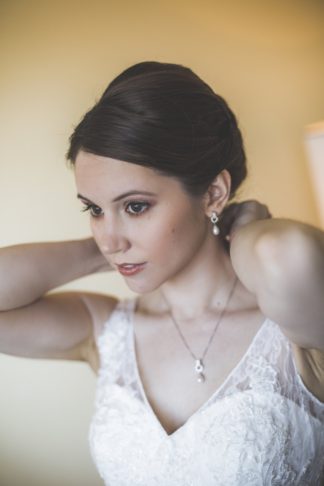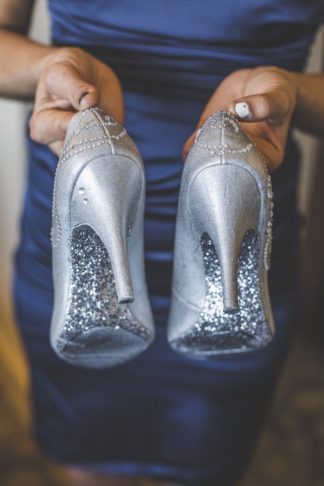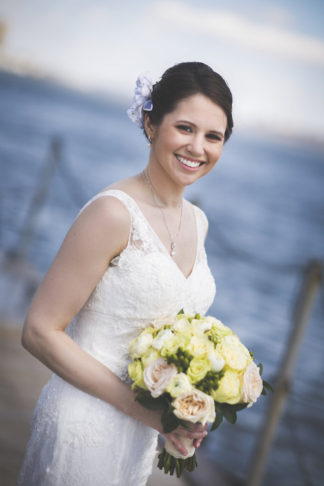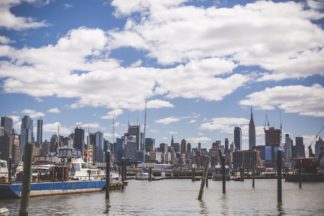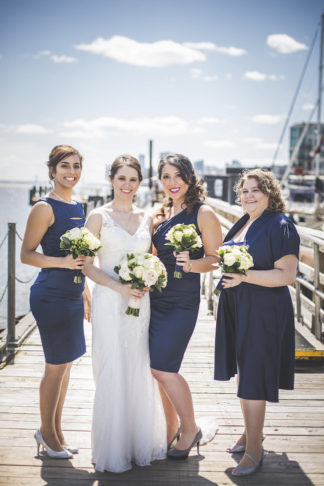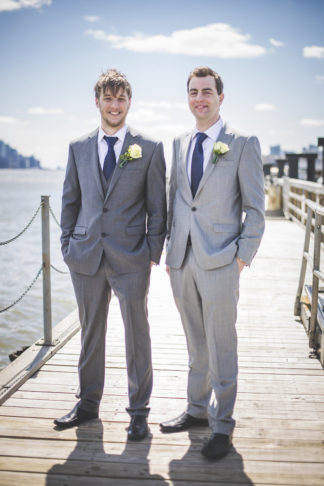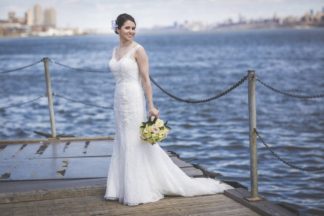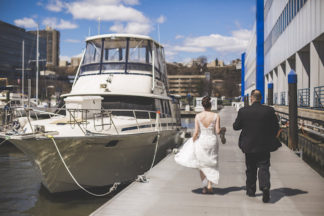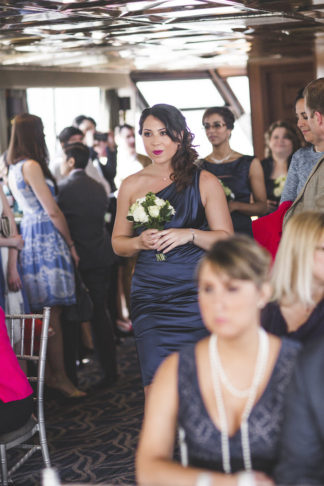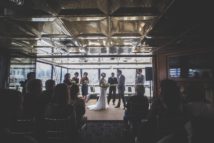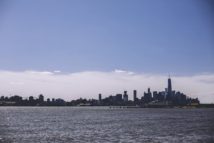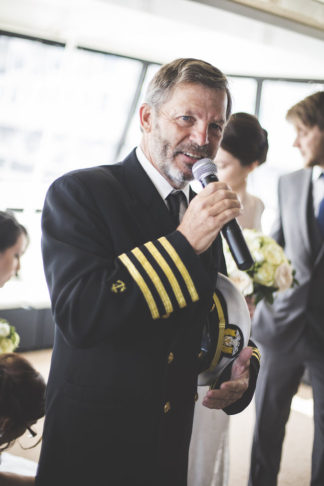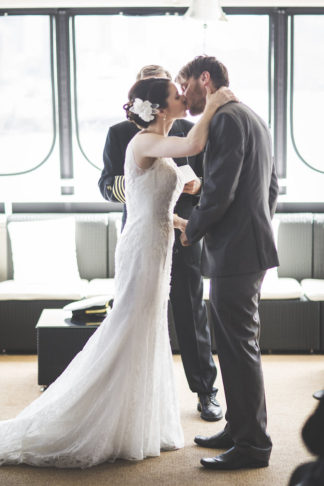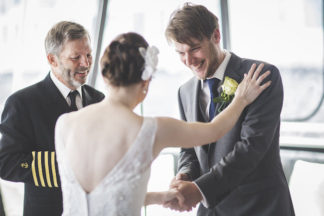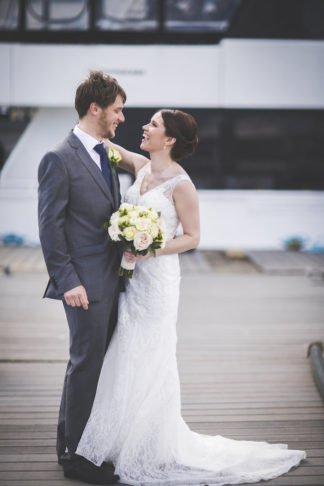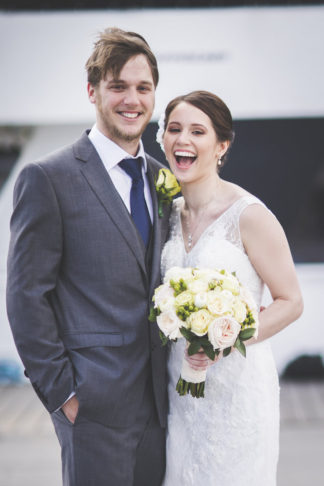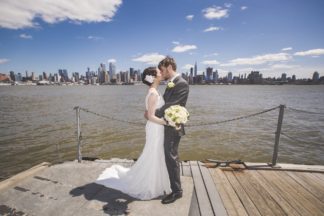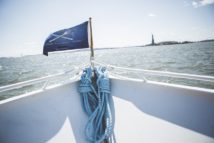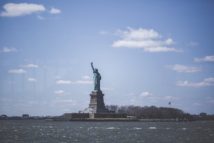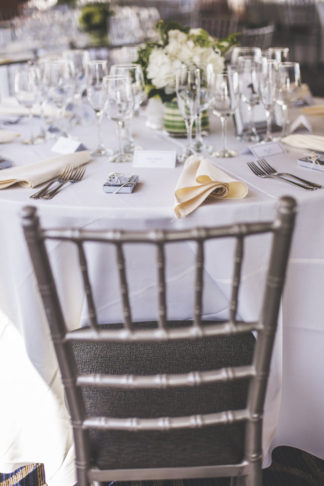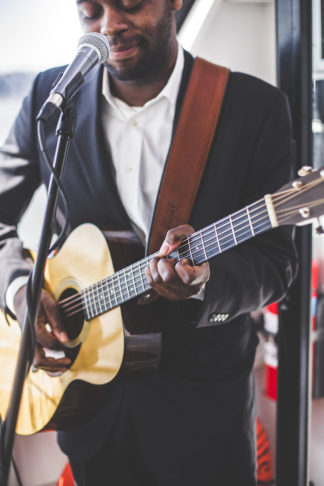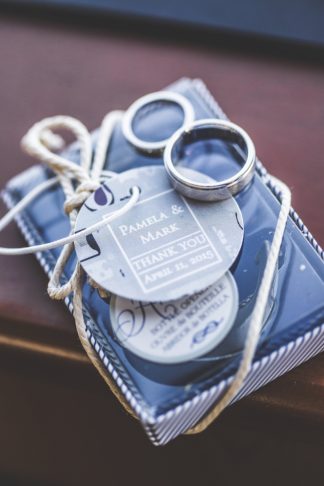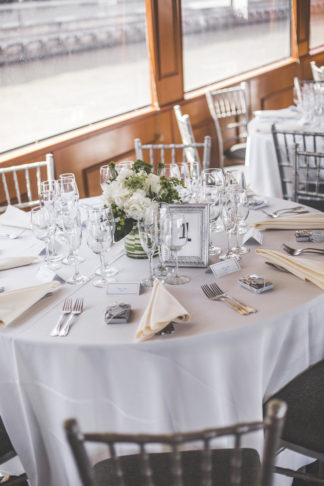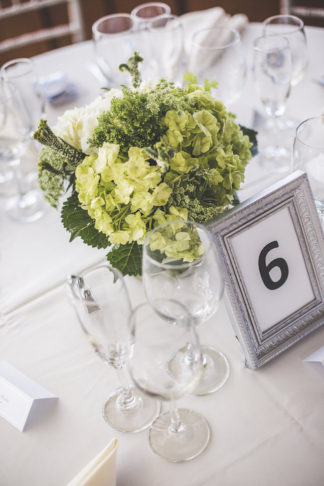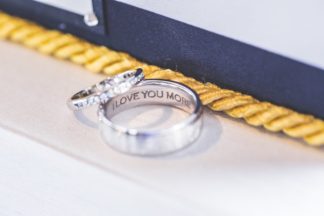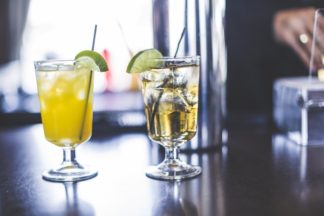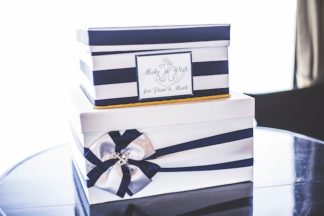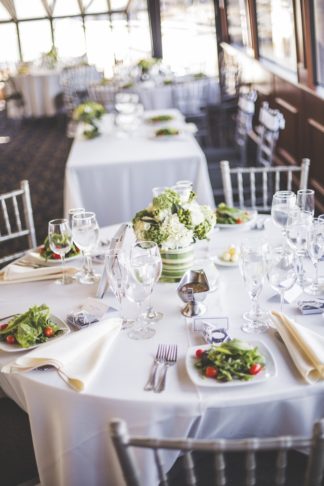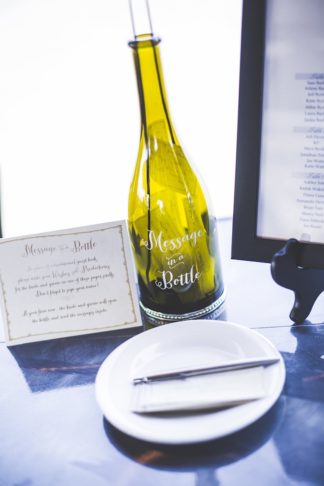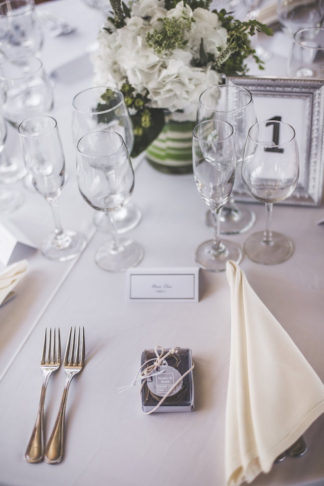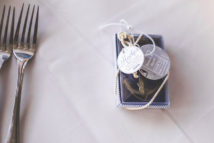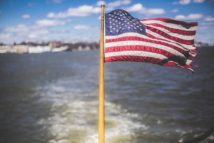 New York Harbor Private Yacht Cruise
Love Story: We met in England during grad school six years ago. We had a lot in common, and spent nearly every day together. We were close friends for years, but after we graduated the distance was a challenge. In 2012 we took the plunge and started a long distance relationship. In 2015 we married and now live in England together.
Wedding Dress: I wanted something simple and elegant, that would also be comfortable on the day. It's a lace trumpet gown that I had long sleeves removed from. I found it at a local David's Bridal, it fit well and the alterations were very fast. I was so nervous on the actual day that I forgot a lovely sash that I bought on etsy! I still loved the photos.
Wedding Ceremony: We wanted a modern wedding ceremony, so I specifically asked for no "giving away" language, both of my parents to walk with me, etc. I walked down the aisle to an instrumental version of "More Than Words". The ceremony was a traditional nautical ceremony, performed by a captain and we spoke to our guests during it!
Wedding Reception: The boat itself took a trip around Manhattan to the Statue of Liberty, we kept our decorations to little touches to not take away from the view. We walked into the reception to "American Woman" by Lenny Kravitz. Mark is British and I'm American, so it brought a few laughs. We had a playlist with some classics and modern indie jams, but the highlight was live music from Jay Mickens.
Wedding Planning Advice:
I tried to be as relaxed as possible, and understood from listening to other brides that things would change 100 times before being ready. A lot of my vendors commented that made me easy to work with, and I'm glad that's the relationship I had with people as I planned. It meant they were happy to help whatever I asked.
Vendors: