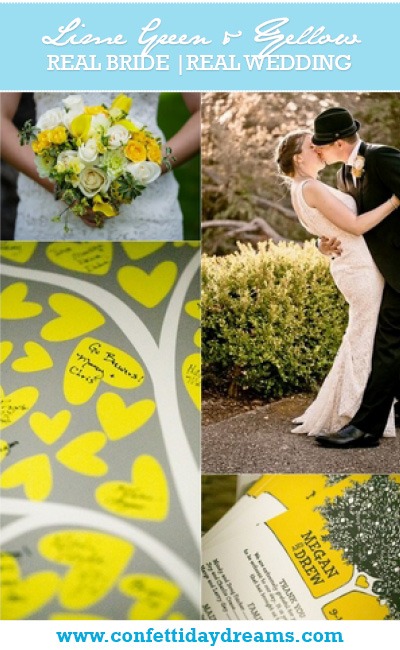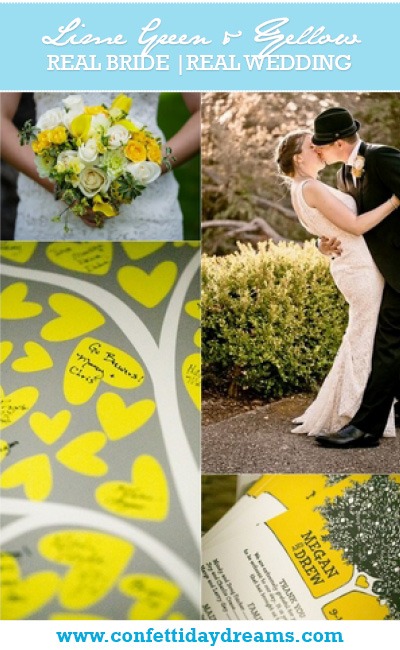 A Happy  Handmade Wedding
in Lime Green & Yellow
♥ ♥ ♥
Reflecting all that they love and hold dear, Megan and Drew's wedding day was inspired by the joyful yellow and lime green colour combination. Desiring a beautiful view of one of their favorite cities, they chose to exchange their vows and celebrate their wedding day at Oakland Zoo's Snow Building, California in September.
Equally striking when combined with pink, as seen in our Lime Green and Fuchsia Pink Wedding Theme feature, enjoy the yellow and lime-green themed details captured by Orange Blossom Photography that made up their special day.
Lime Green & Yellow Wedding Look
For their wedding look, Megan had several special details! For her "Something New", she wore a stunning Ann Taylor lace wedding gown. For her "Something Blue", she painted her toes and ring fingernail a beautiful blue. She wore a bracelet for her "Something Borrowed". Lastly, a necklace given to her mother by her father when they were dating was her "Something Old".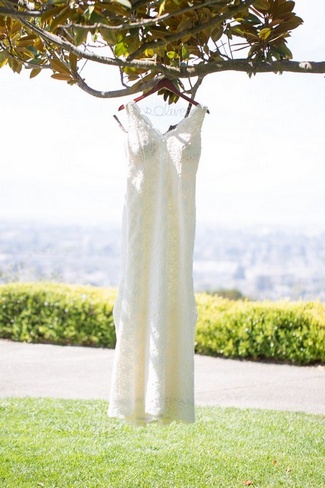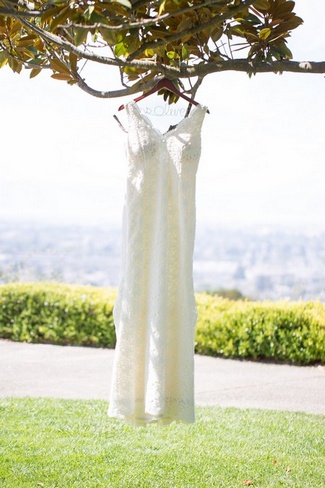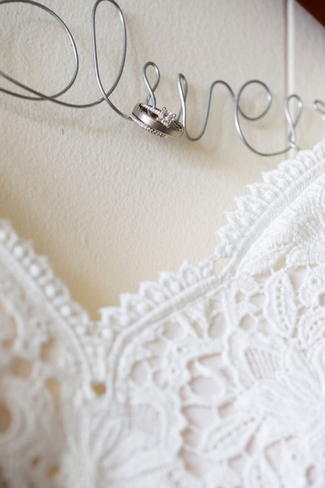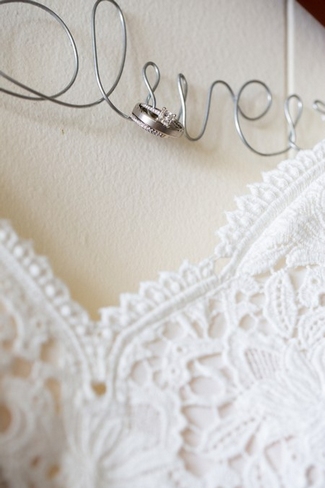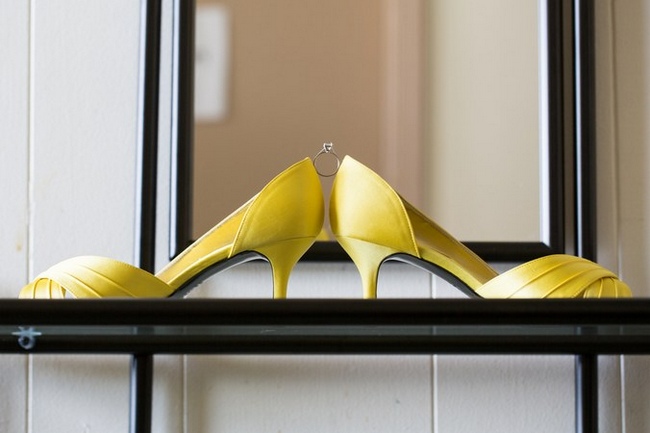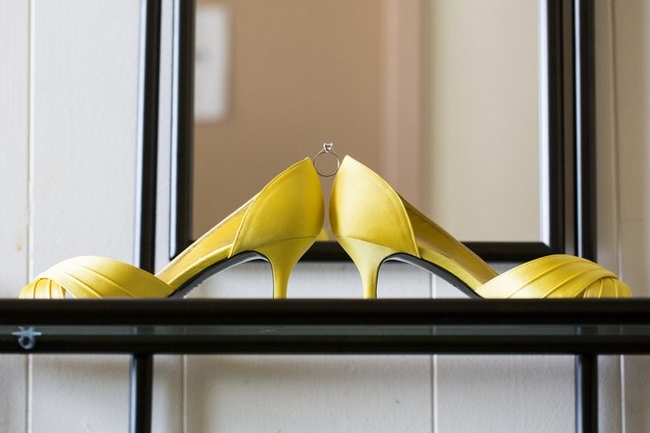 (Above)  Her bright yellow shoes added a cheerful accent to her bridal look.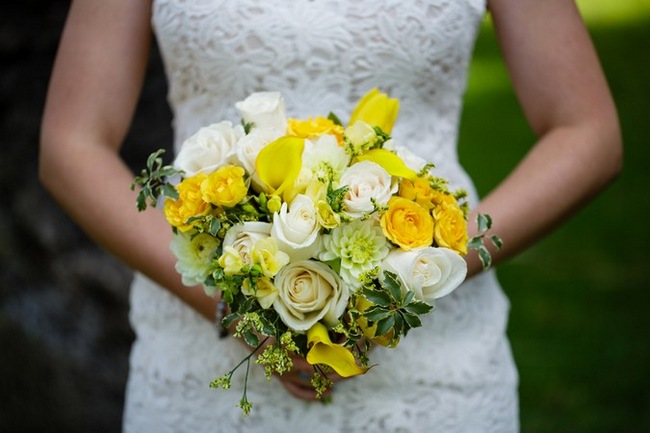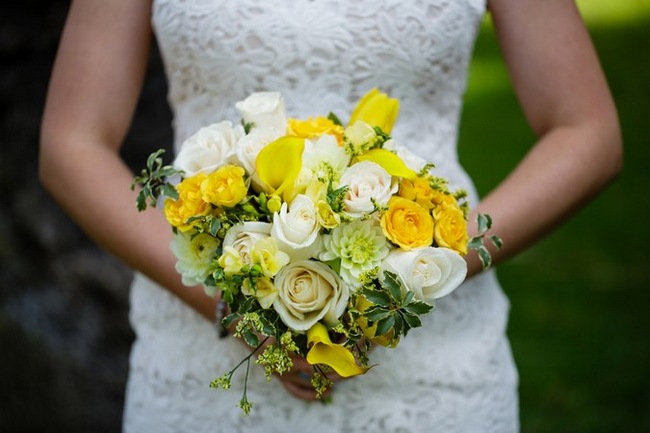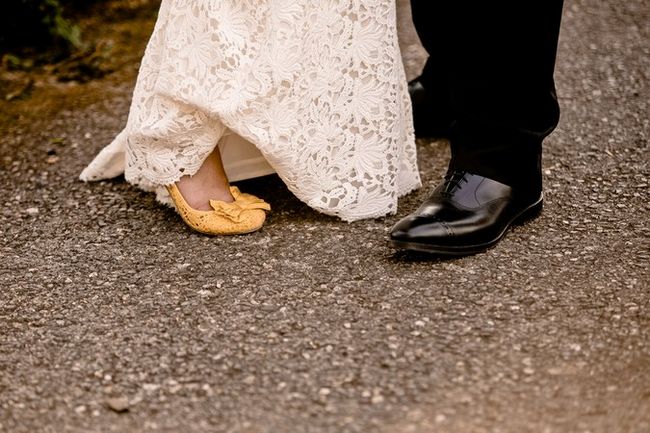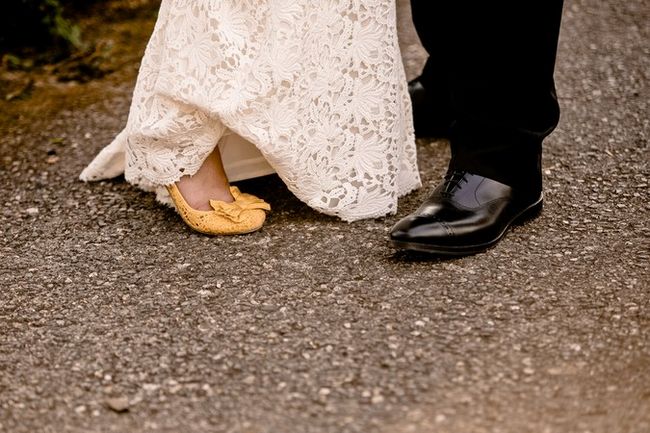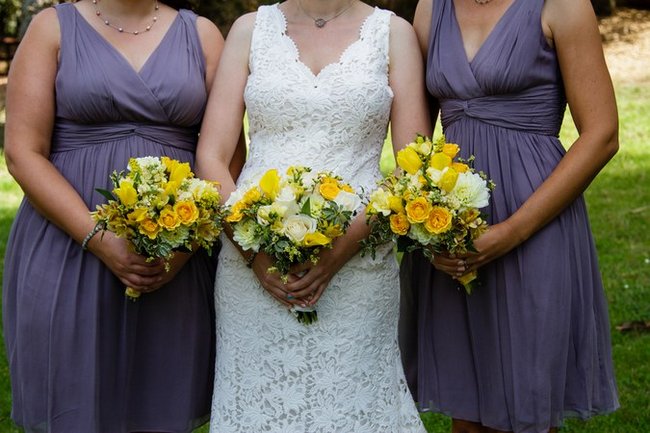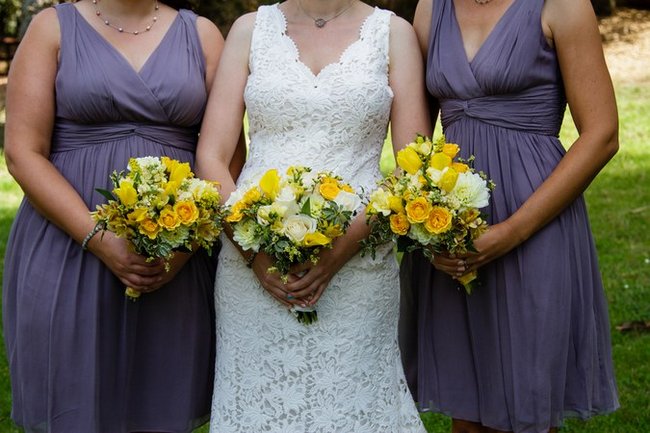 (Above) The bridesmaids wore complimentary lilac bridal dresses with matching yellow, lime green and cream bouquets.
Lime Green & Yellow Wedding Ceremony
Megan and Drew held an unusual and special wedding ceremony that was meaningful to them both. As part of the ceremony, all guests were asked to stand and greet one another. During the greeting, a beautiful song sang by a friend could be heard in the background. Once the ceremony resumed, the brides mother gave a speech and reading, before the couple exchanged vows.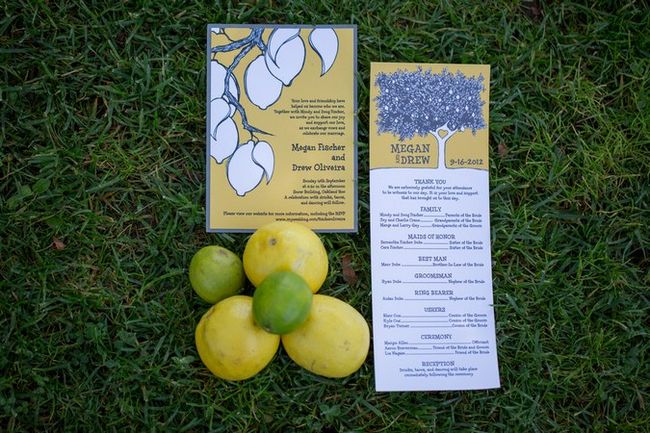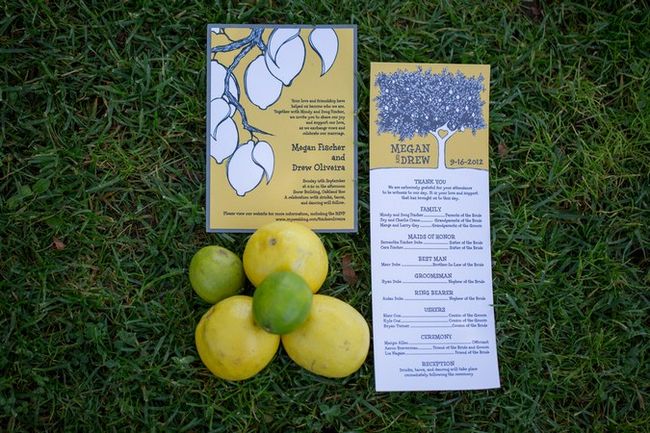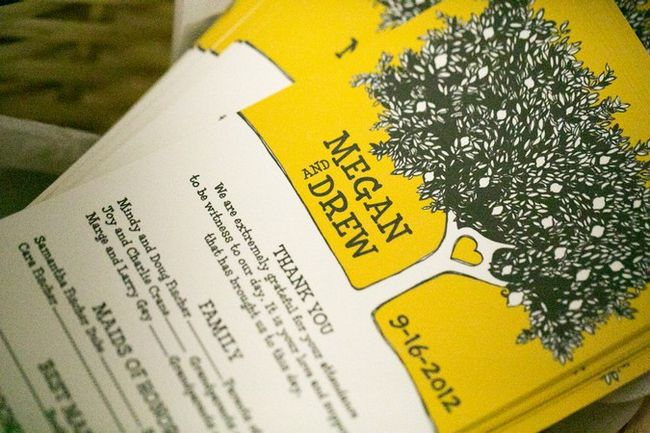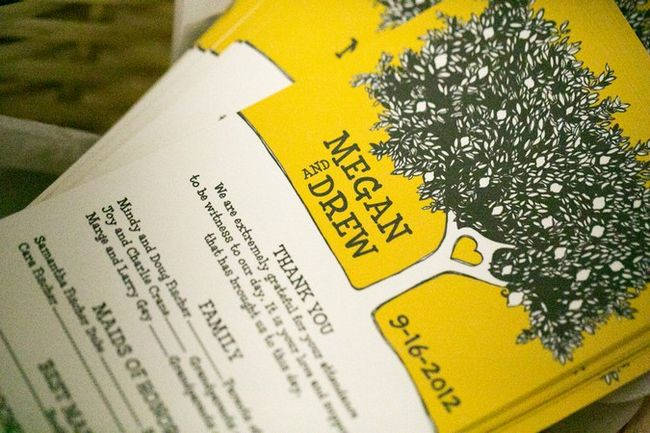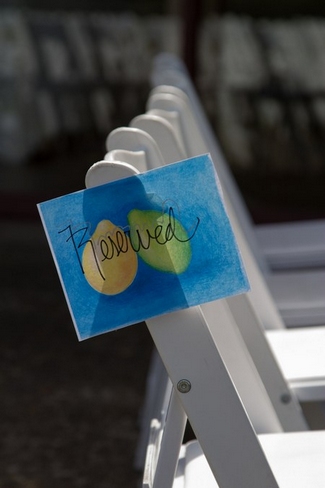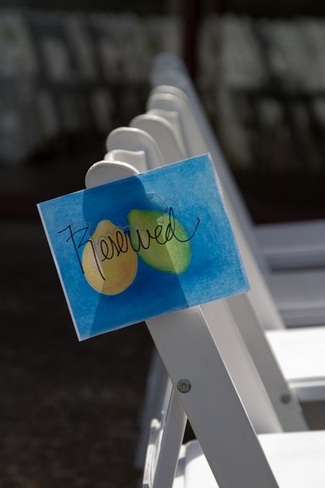 (Above) The unique lemon and lime tree inspired wedding stationary was designed by Shop Olio.
Handed out to their wedding guests at the outdoor wedding ceremony, their wedding programs also included a thank you section and listed the bridal party and close family members of the couple.
♥
(Left) Lemon and lime themed signs were created and displayed on reserved seating at the wedding ceremony.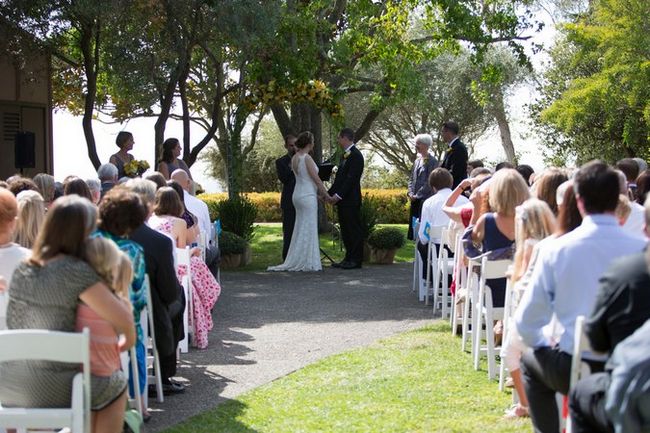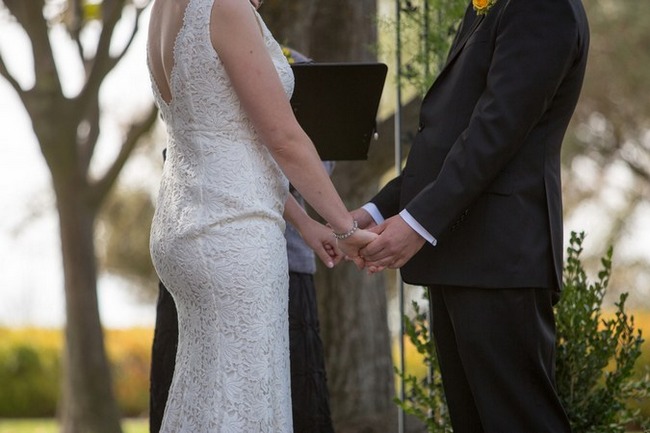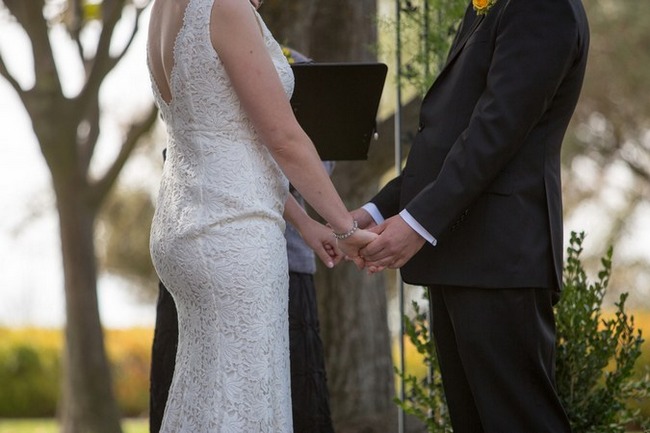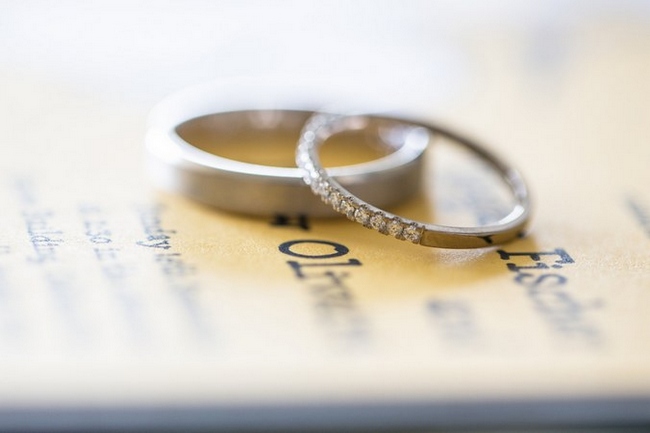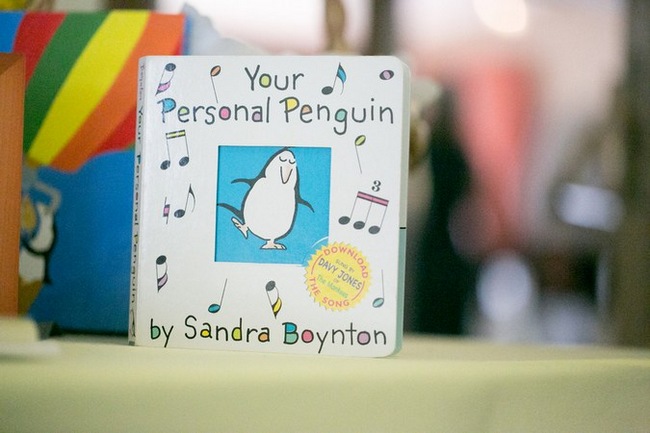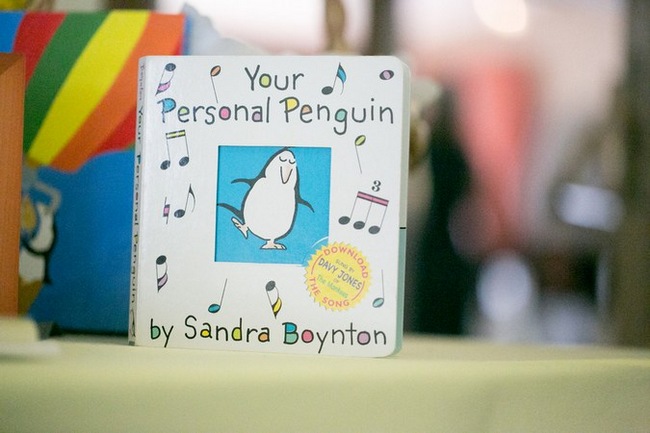 (Above) Following the exchanging of rings and announcement that they were officially husband and wife, a friend presented a special reading of "My Personal Penguin," before they took their first steps as husband and wife.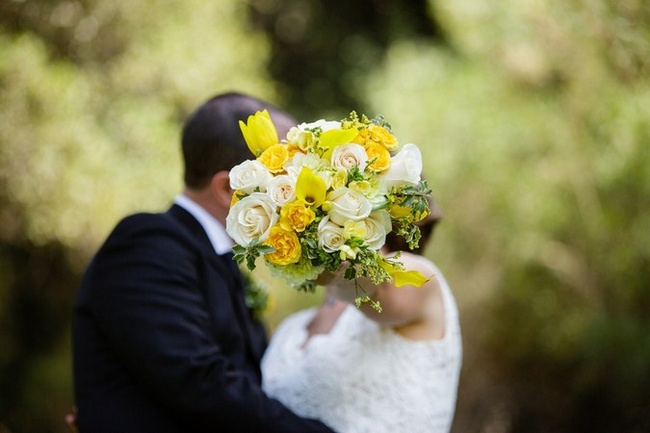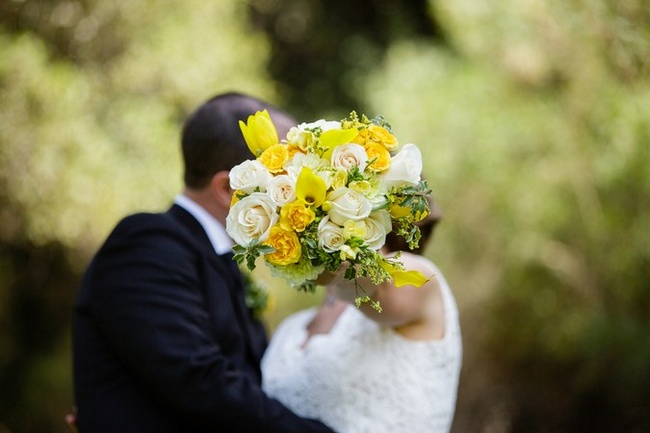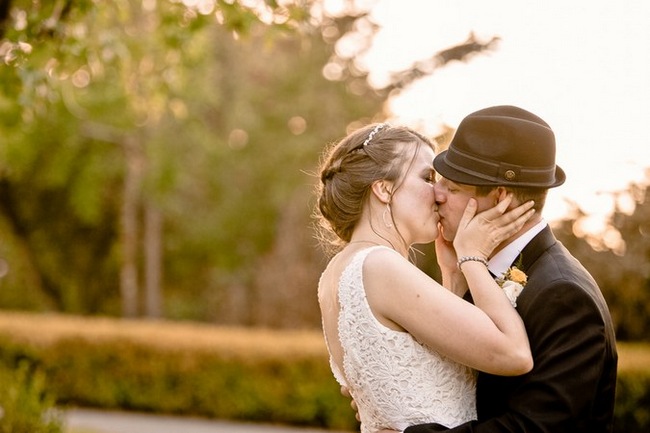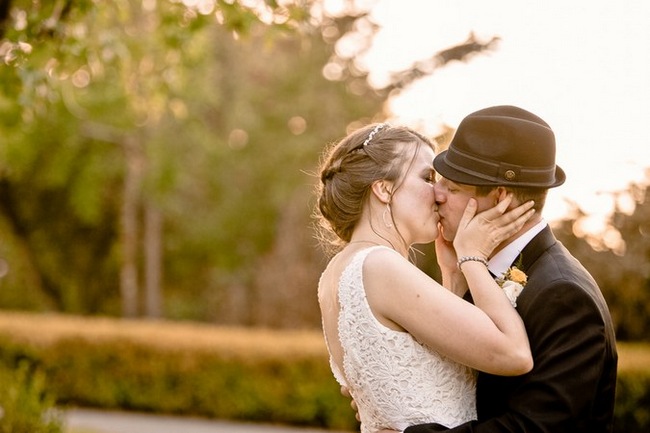 (Above) The grooms hat added a wonderful vintage detail to the wedding.
Lime Green & Yellow Wedding Reception
The lime green and yellow themed reception was a bright and beautiful sight to behold!  Special attention was paid to every detail.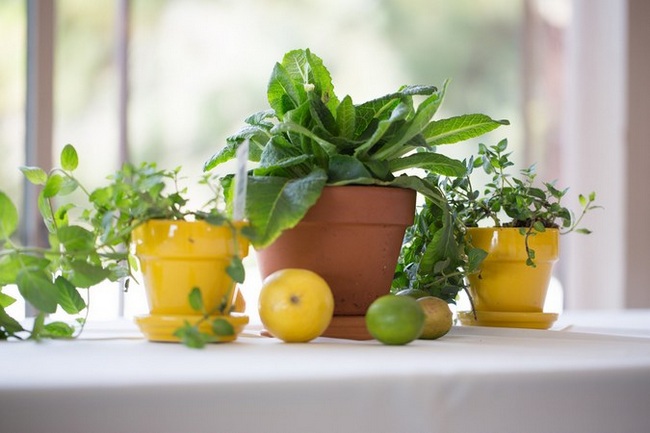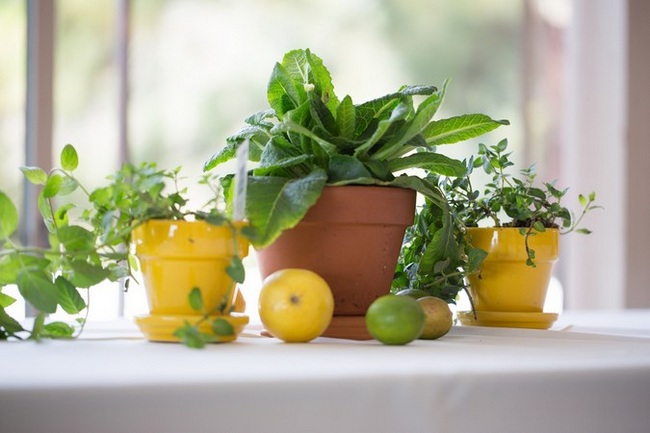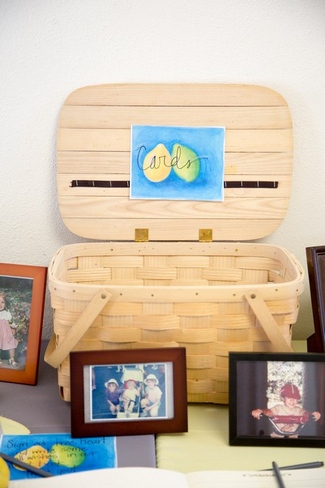 (Above) For the table centre pieces, live lime trees and various green and yellow flowering plants and potted herbs were used. Their wedding guests were encouraged to take these potted plant decor home as one of their wedding favors.
♥
(Left and Below) For their wedding guest book, a basket was displayed on a table alongside framed old photographs of Megan, Drew and their loved ones. Guests were asked to write in their guest book or to sign a card and pop it into the basket.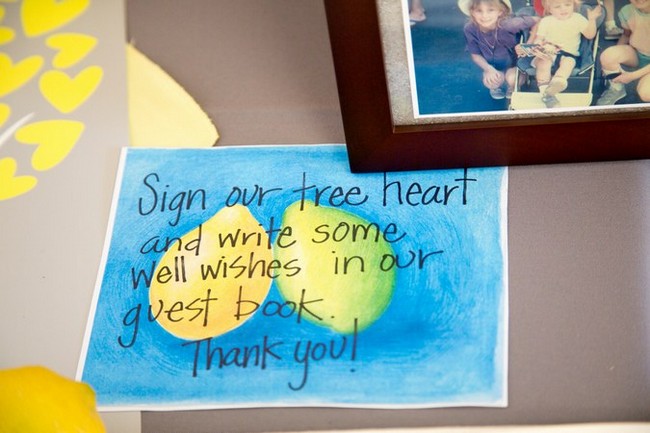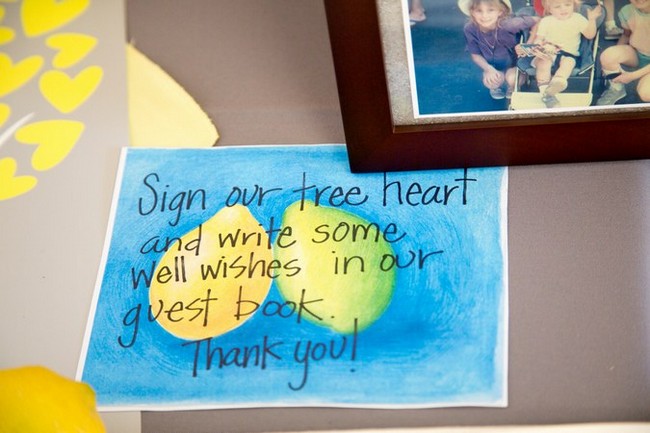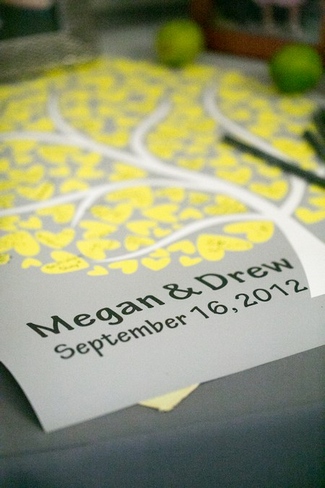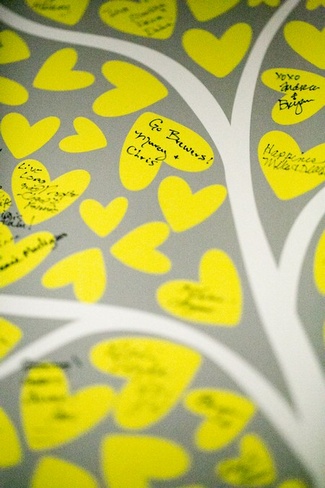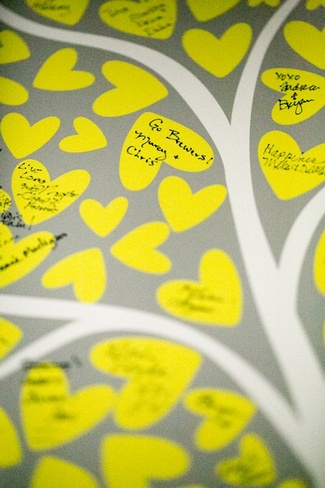 (Above) Guests could also sign their tree heart wedding guest book.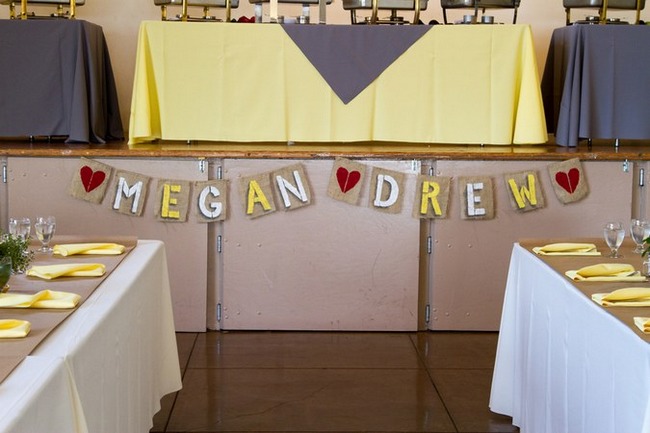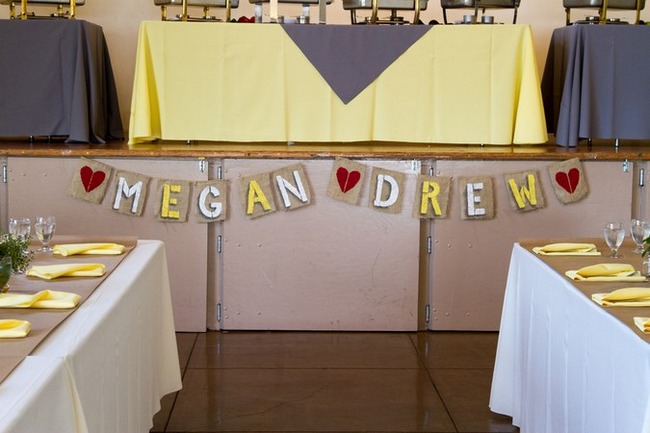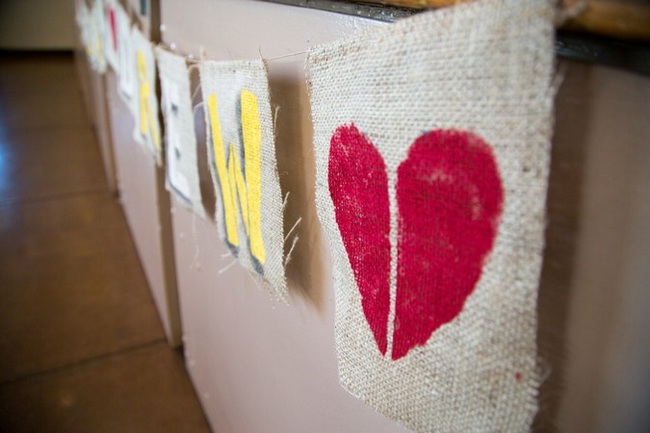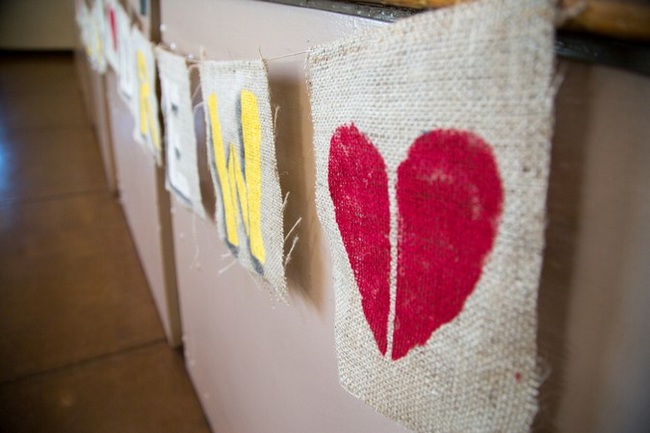 (Above) Megan and Drew's hand painted burlap wedding banner was created to decorate the venue.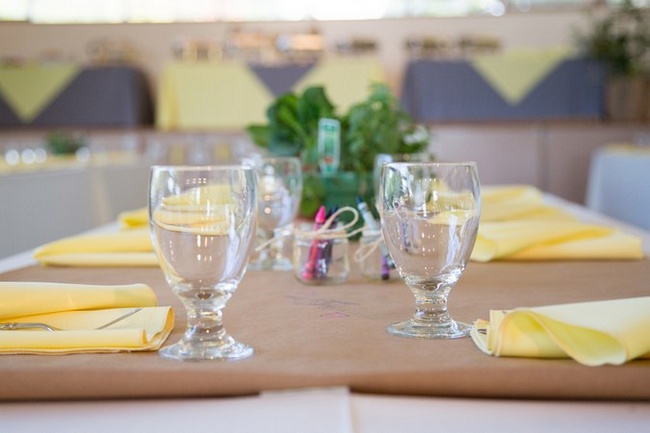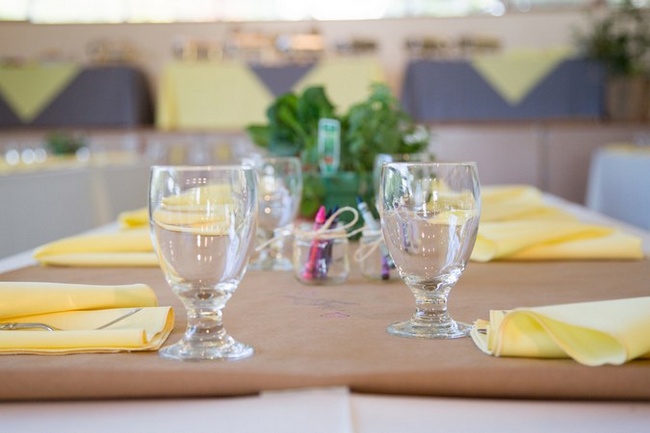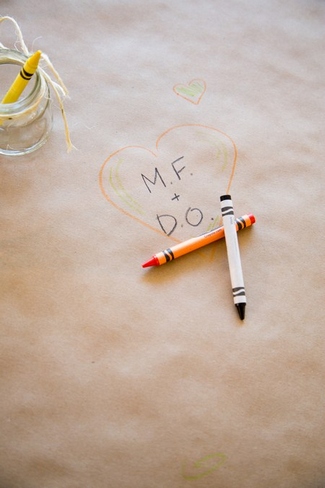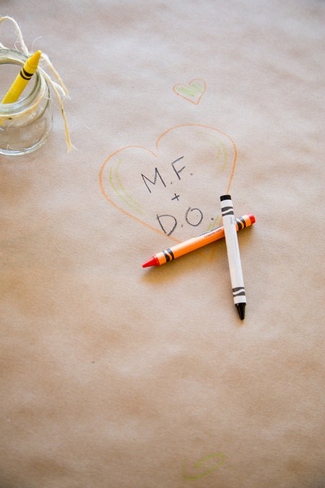 (Above and Left) For the table decor, yellow napkins and the potted plants contrasted wonderfully on top of Kraft paper table runners. Guests were encouraged to make use of the jars of crayons and have fun writing on the Kraft paper, while they enjoyed their delicious Mexican buffet dinner.
♥
(Below) At the end of the reception, hand stamped kitchen towels were handed out as wedding favors.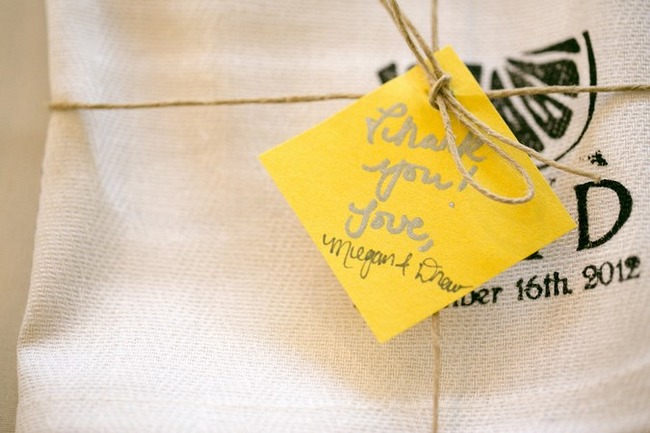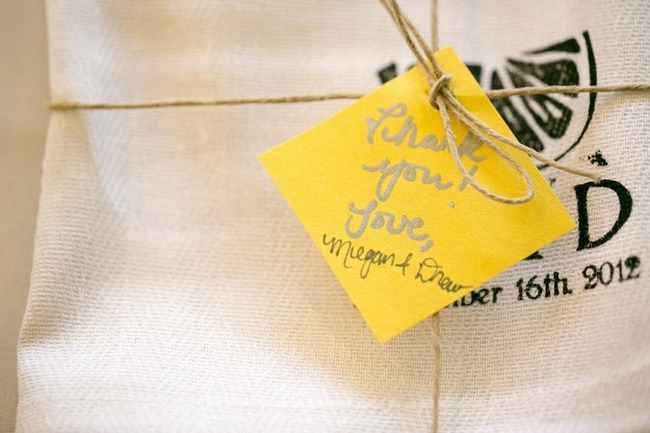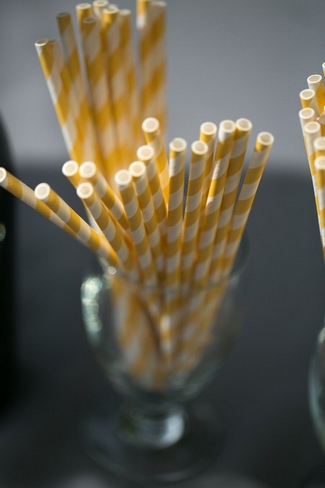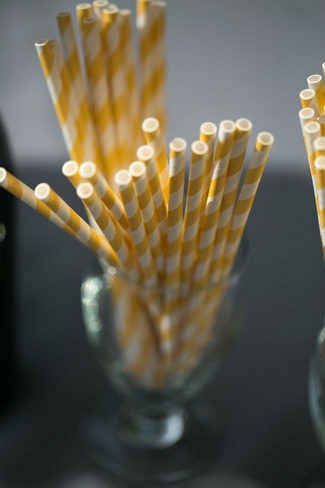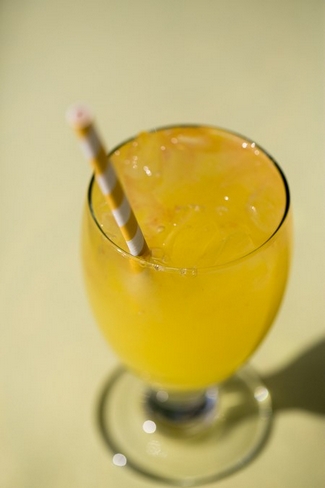 (Above) Lemon frescos were being served as one of the refreshments.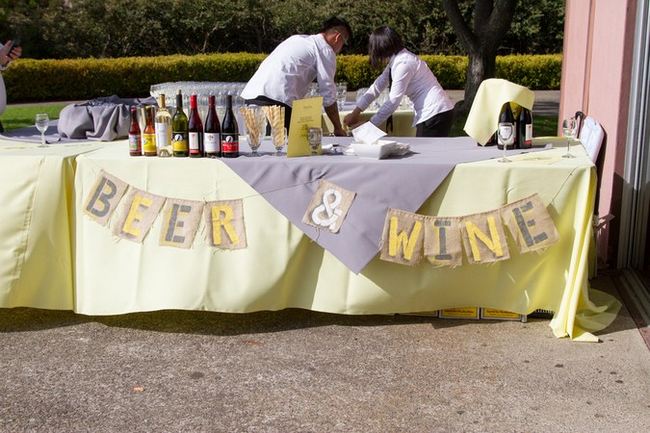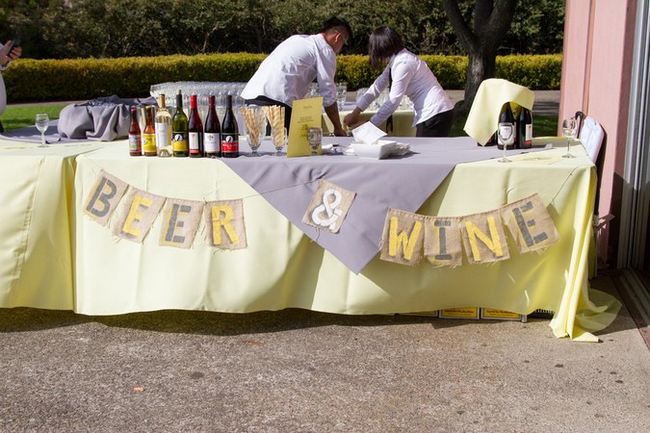 (Above) A beer and wine bar was set up at their wedding reception.
Lime Green & Yellow Wedding Ice Cream Bar
Following the first dance, the newlyweds took the party outside where they took their first bites of ice cream from the gourmet ice cream stand set up by Ici Ice cream. Instead of a wedding cake, handmade ice-cream cones topped with unique flavors enticed their wedding guests throughout the event.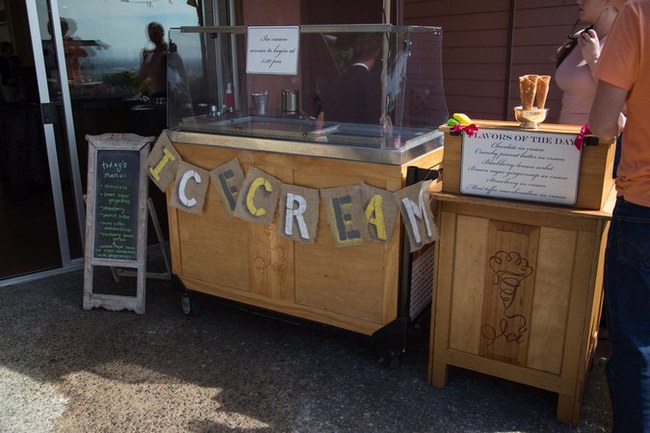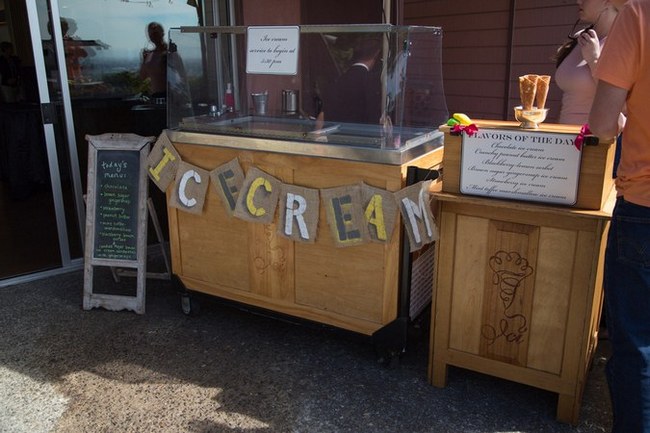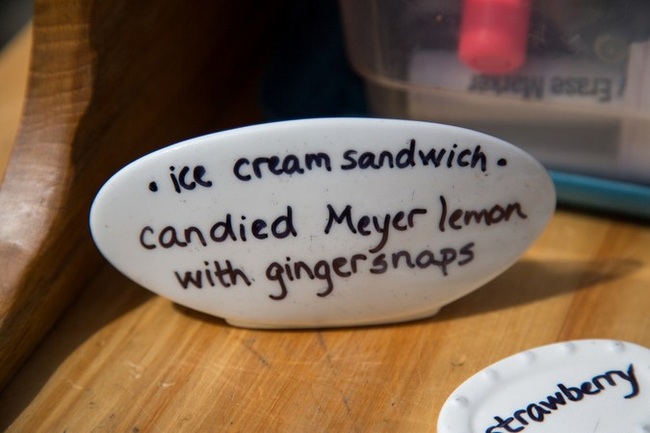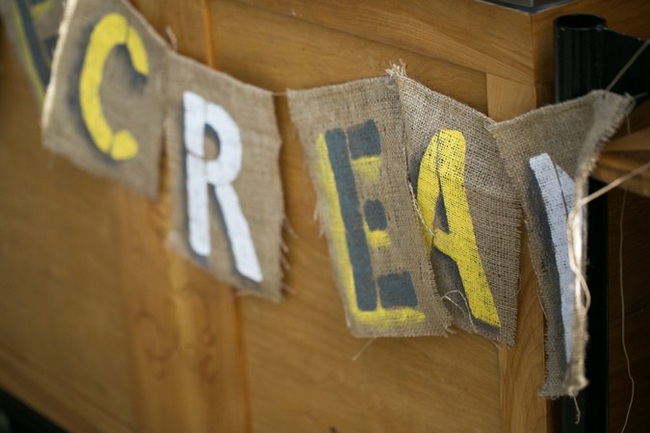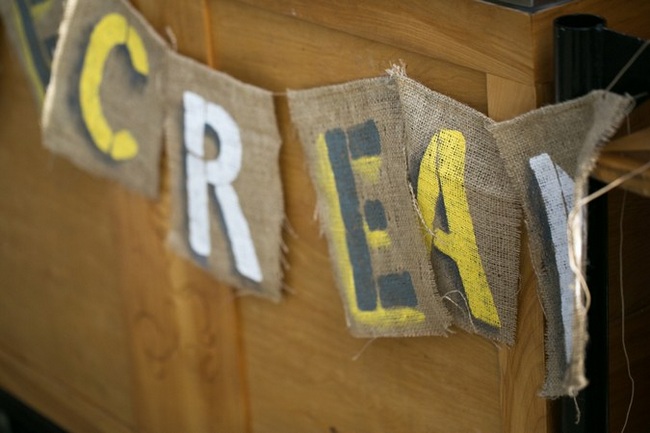 (Above) The ice cream bar had matching hand painted burlap banners.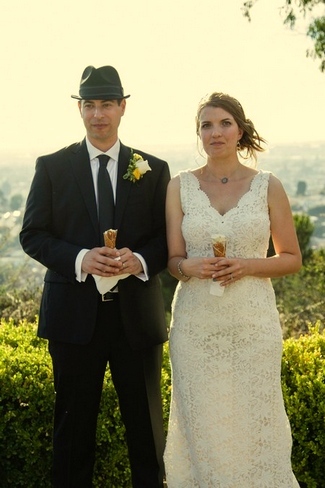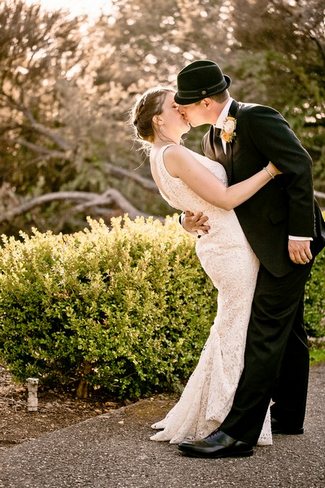 Loving handmade weddings? Well, check out another handmade affair – A Handmade Wedding with a Rustic Twist in Portland, Oregon.
Keen to share your wedding day wonders? If your wedding was overflowing with handmade details and DIY ideas, submit your photographs and pretty projects here and we'll consider it for the next real bride feature on Confetti DayDreams!
Vendors
Wedding Photographer:
Orange Blossom Photography |
Reception Venue:
Snow Building at the Oakland Zoo
|
Wedding Stationary:
Shop Olio
|
Floral Designer:
Lydia's Flowers
|
Wedding Caterer:
Market Hall Catering
|
Specialty Foods:
Ici Ice cream
|
Wedding Dress Designer:
Ann Taylor
|
Hair Stylist:
S
tacie Monroe's Salon and Spa
|
Wedding DJ:
The Funk Float Mobile Sound Service