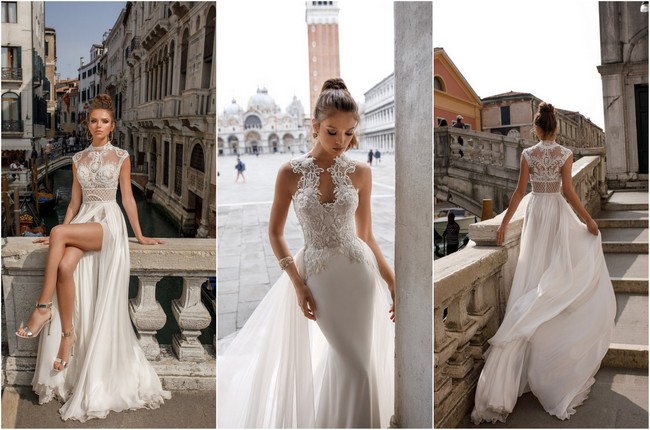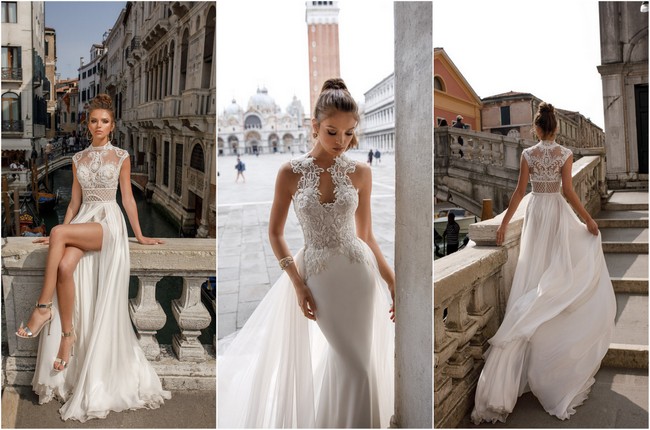 Hot off the runways of the latest New York Bridal Fashion week, we are thrilled to bring you this spectacular bridal reveal of Julie Vino wedding dresses! Inspired by the romance and exquisite elegance of Venice, bridal designer Julie Vino's Spring 2018 bridal collection takes us on a dreamy stroll down the winding canals and wonderful streets of Venezia. Italian references abound in this wedding dress collection, evident in the painstaking attention to detail –  from the extravagant laces to the intricate sheer details and jewel crested bodices.  
Sheer skirts made of ruffled tulle are paired with strappy bodices and plunging V necks to create the latest collection of Julie Vino wedding dresses . In some, regal, high necklines feature detailed embroidery, and in others floral accents are combined with daring halters that transform into illusion necklines.
Illusion necks and backs take center stage, with statement backs and romantic, flowing skirts. Fabrics such as tulle and lace are embellished with beading, fringe tassles, adding an extra touch of glamour to already dramatic silhouettes including high slits and long sleeves.
Julie Vino Wedding Dresses 2018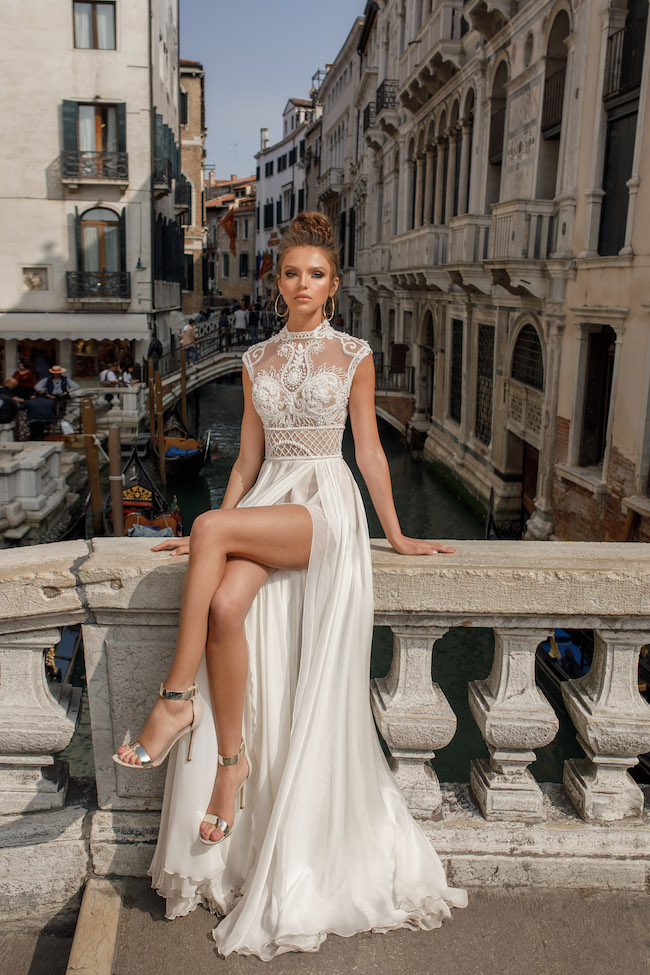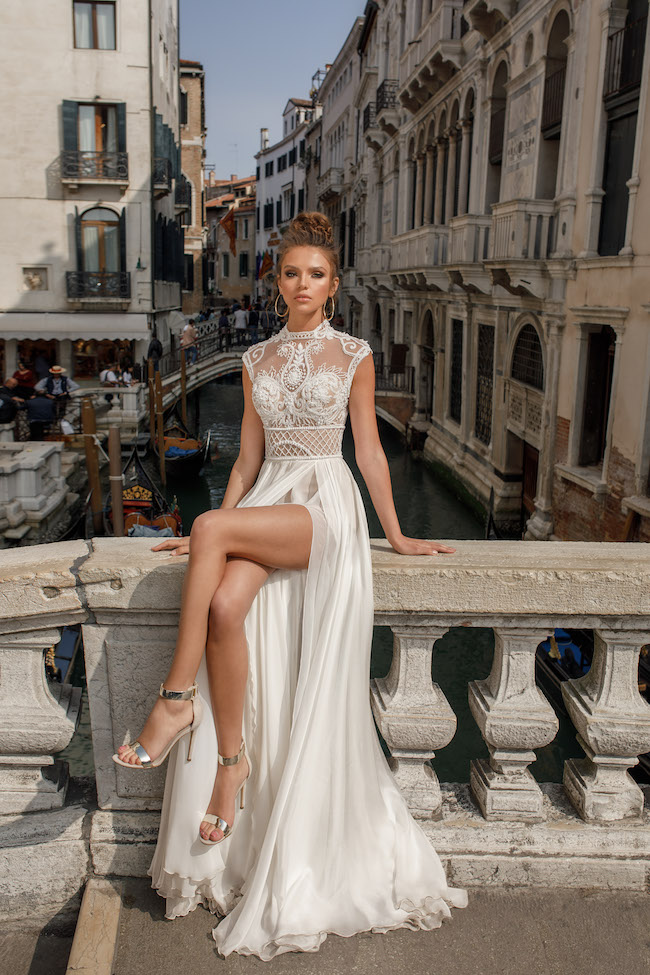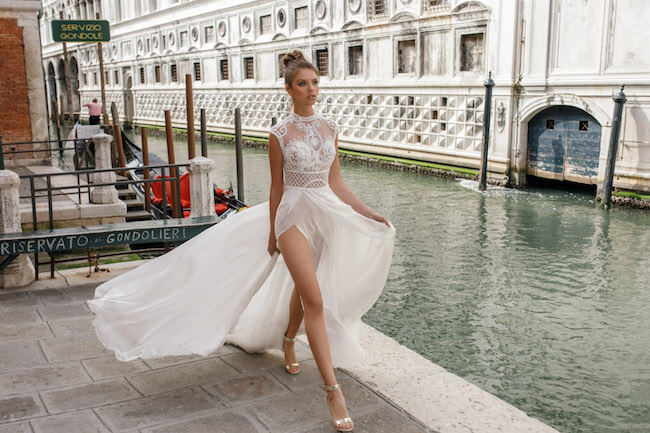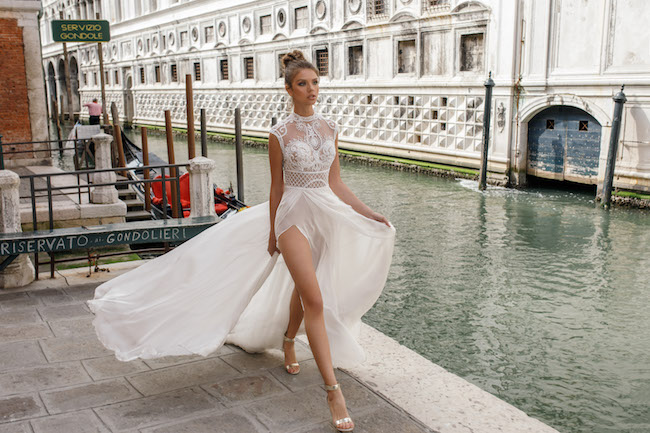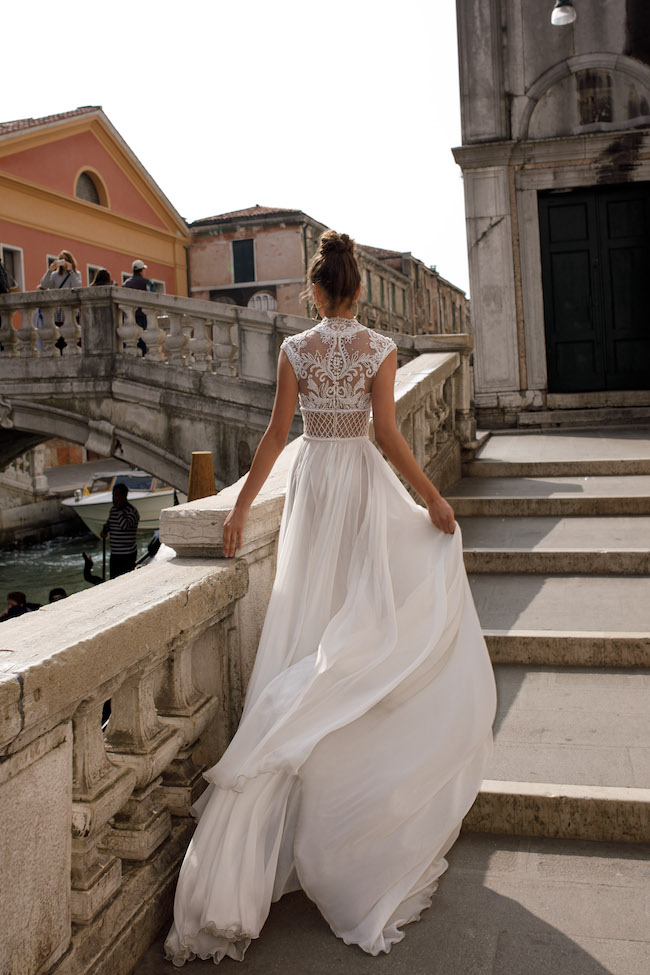 Find a pre-loved Julie Vino gown on nearly newlywed here.
(This is a referral link, which means that if you find a gown that you love, we get a small referral fee for sharing it with you. This allows us to keep bringing you helpful, quality content. Thank you for your support!)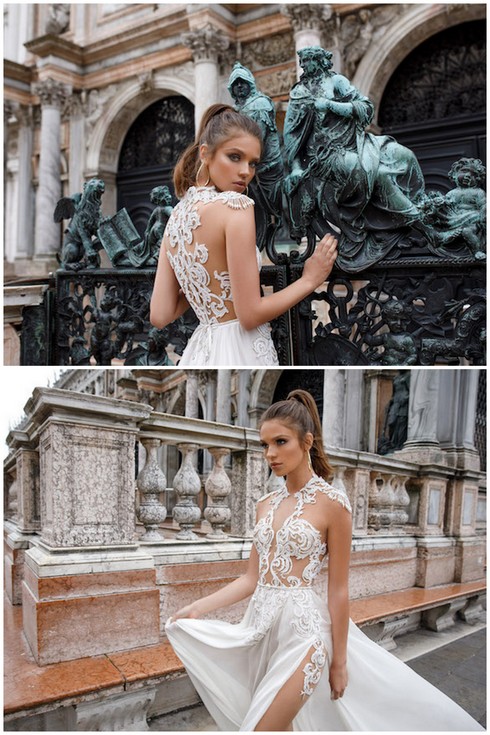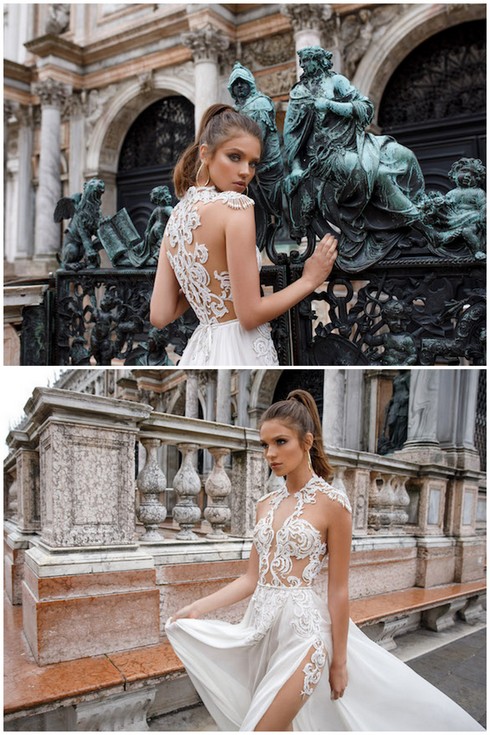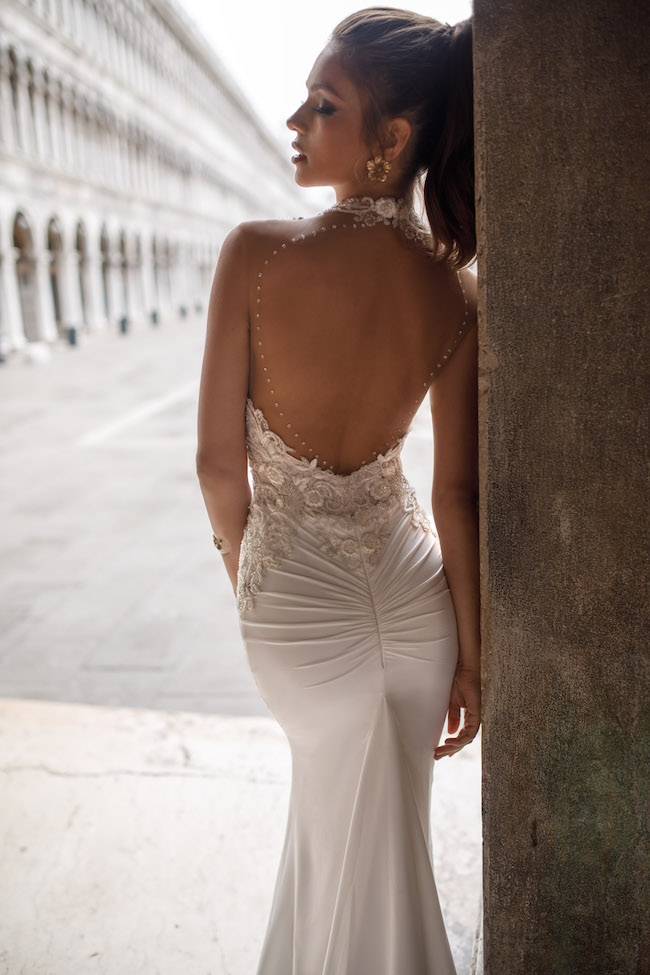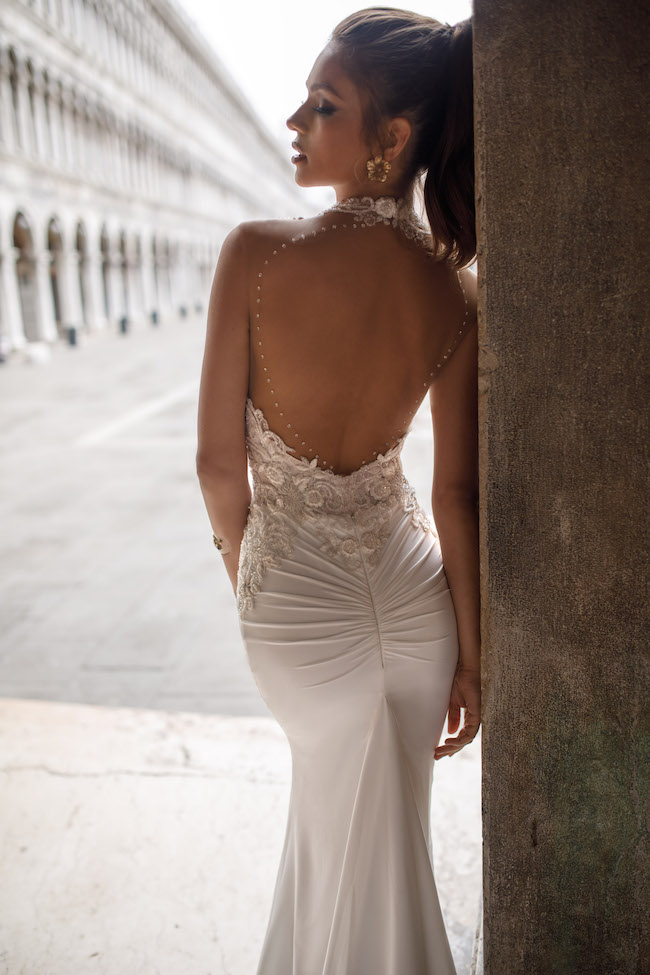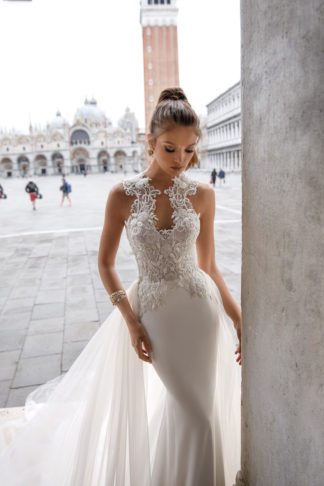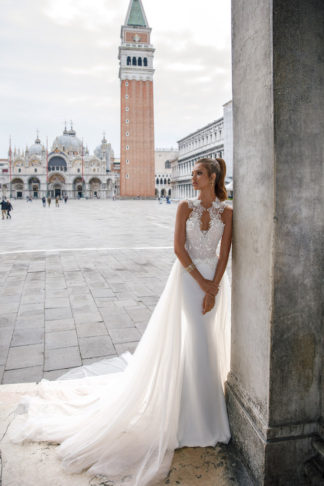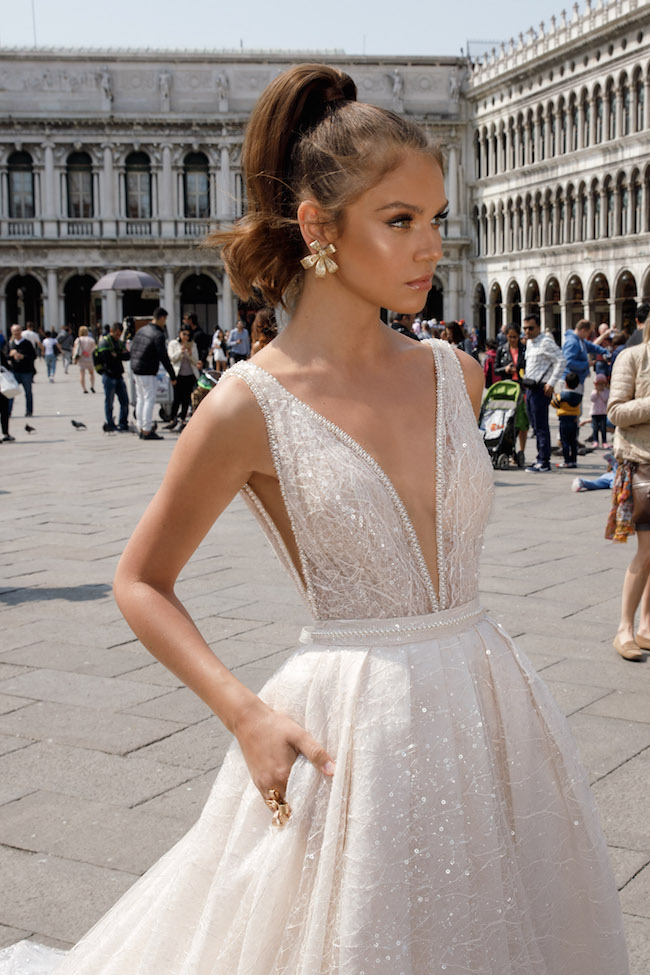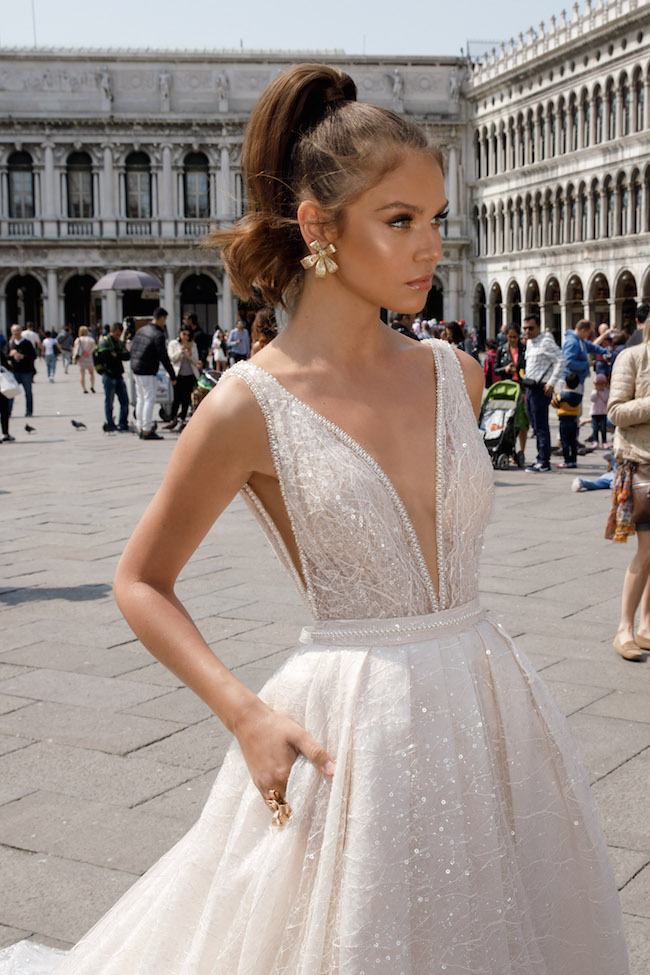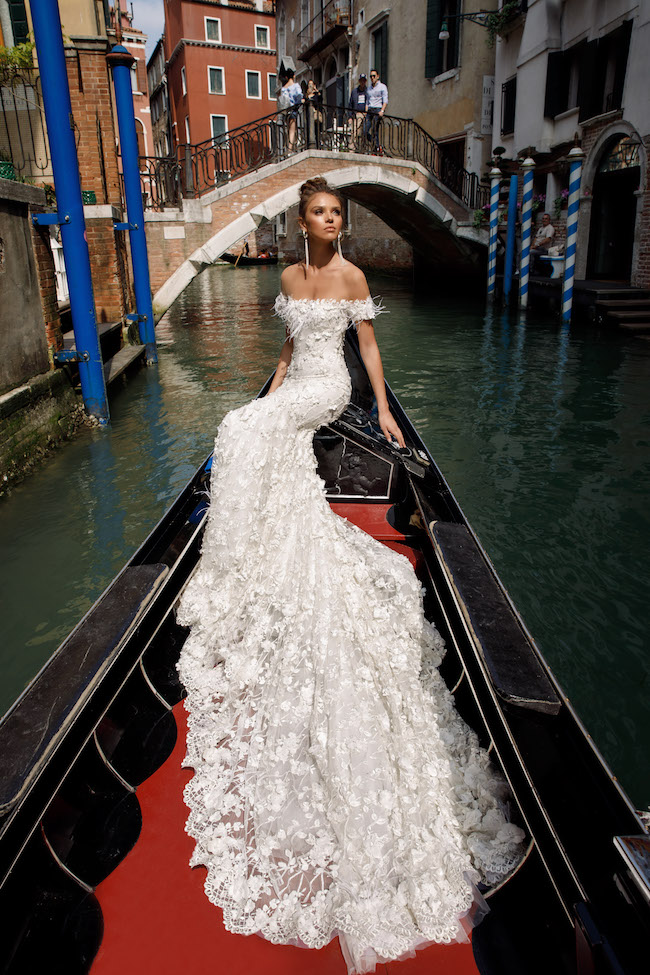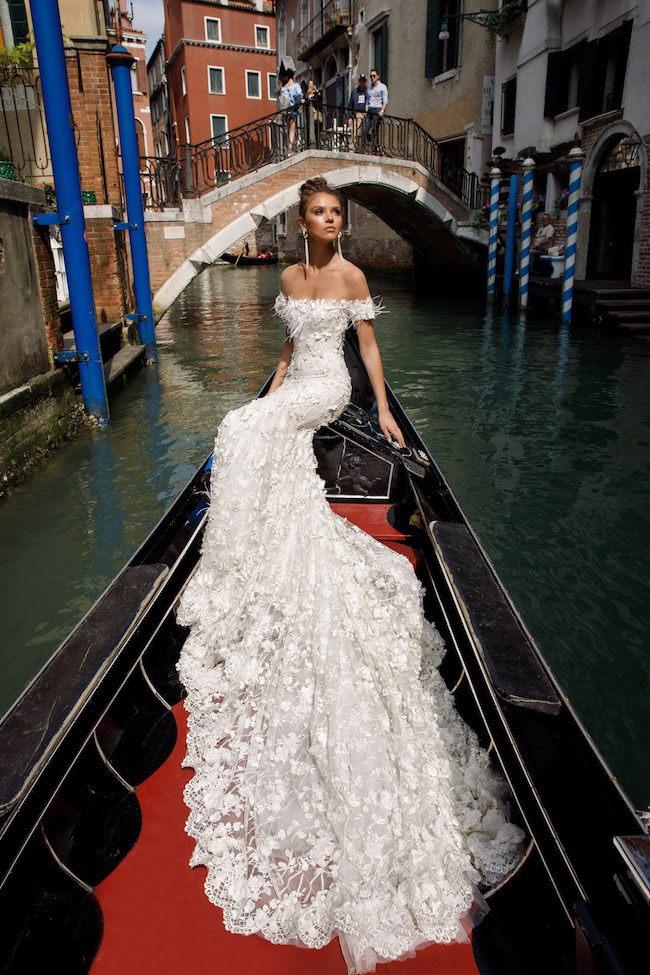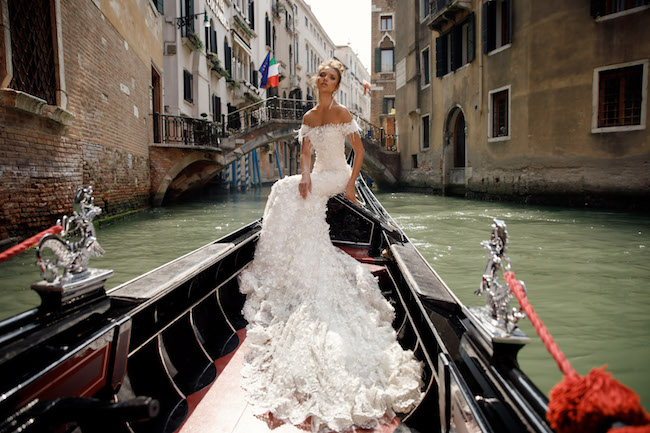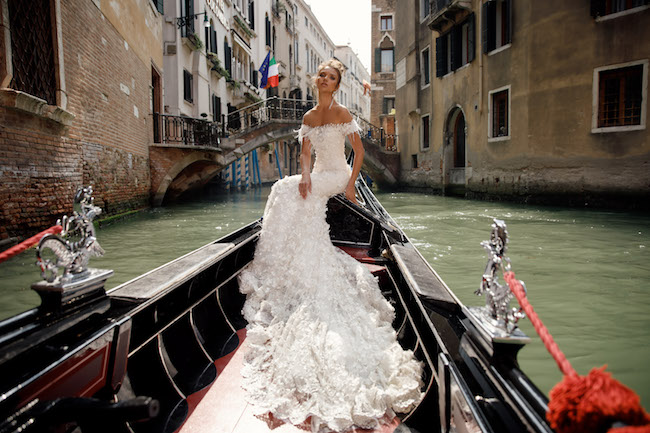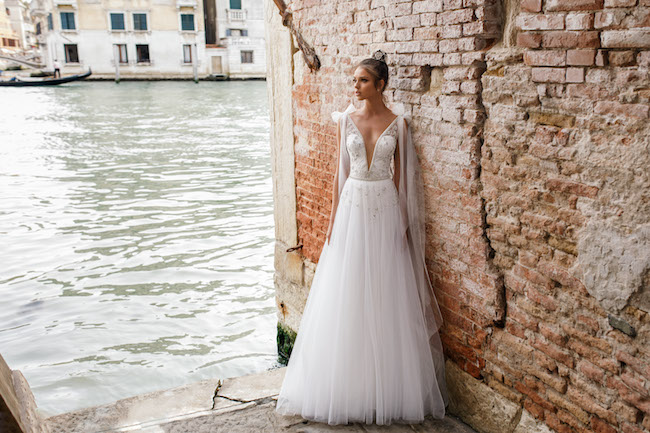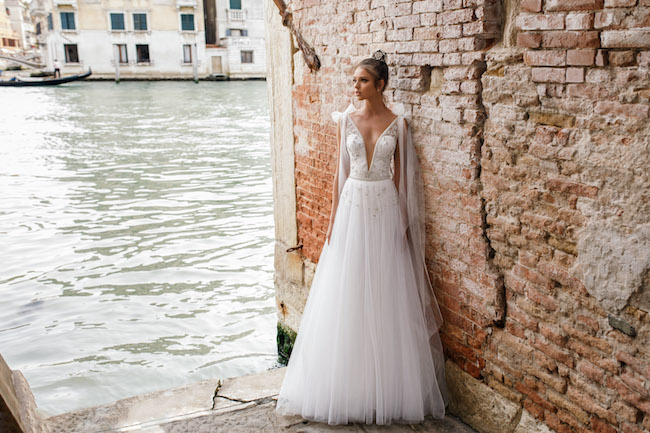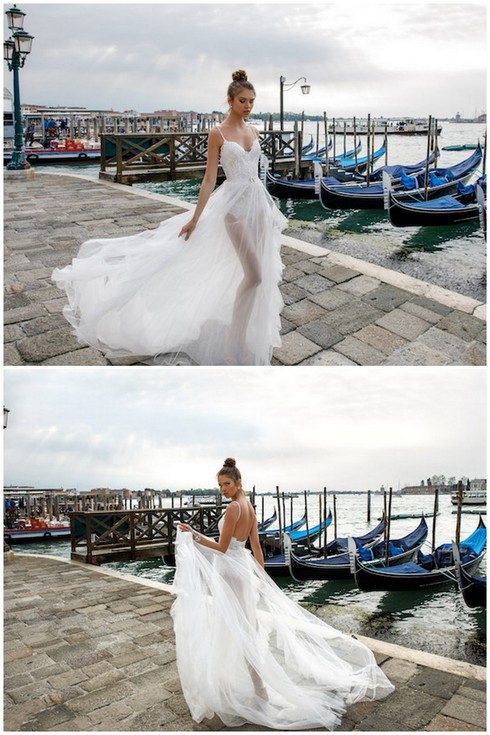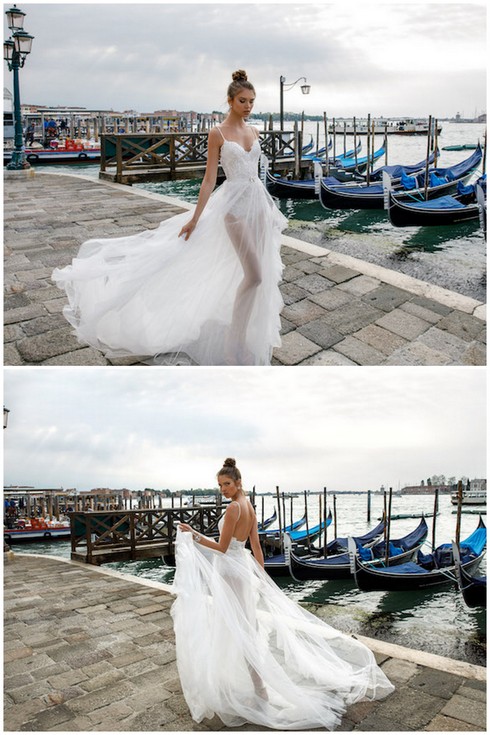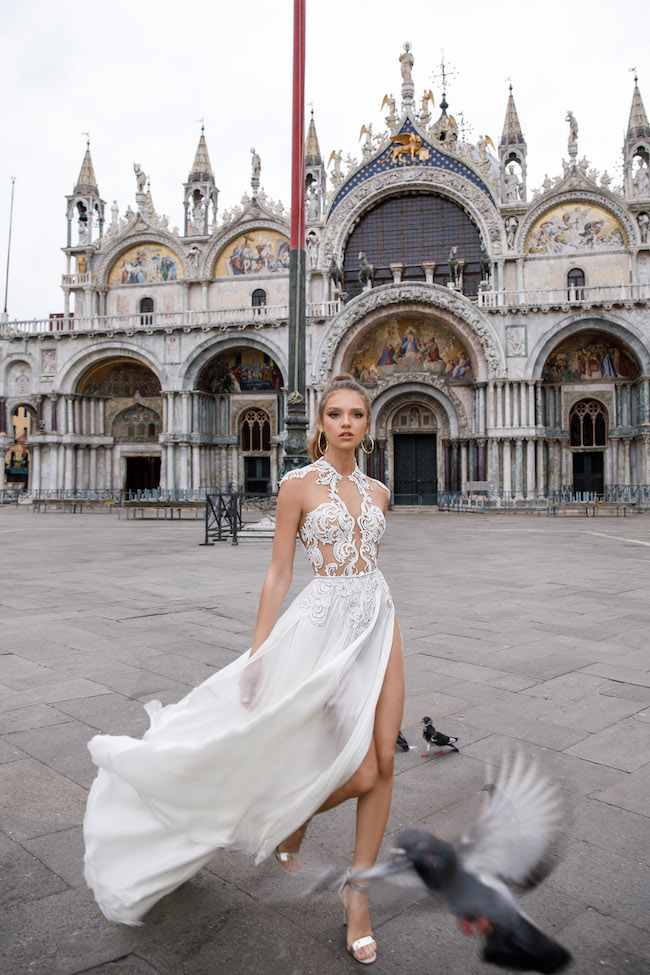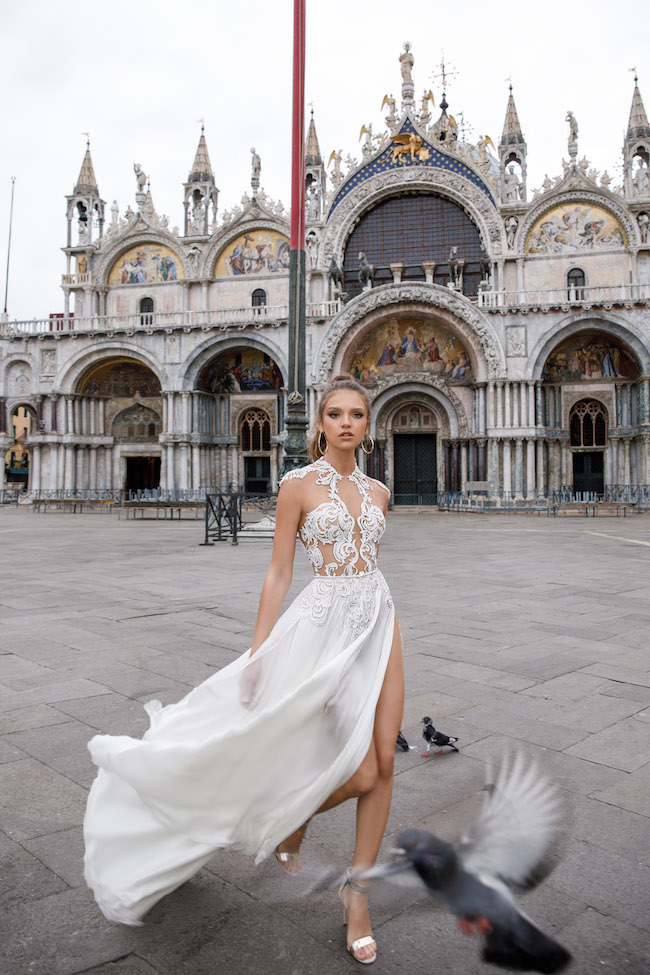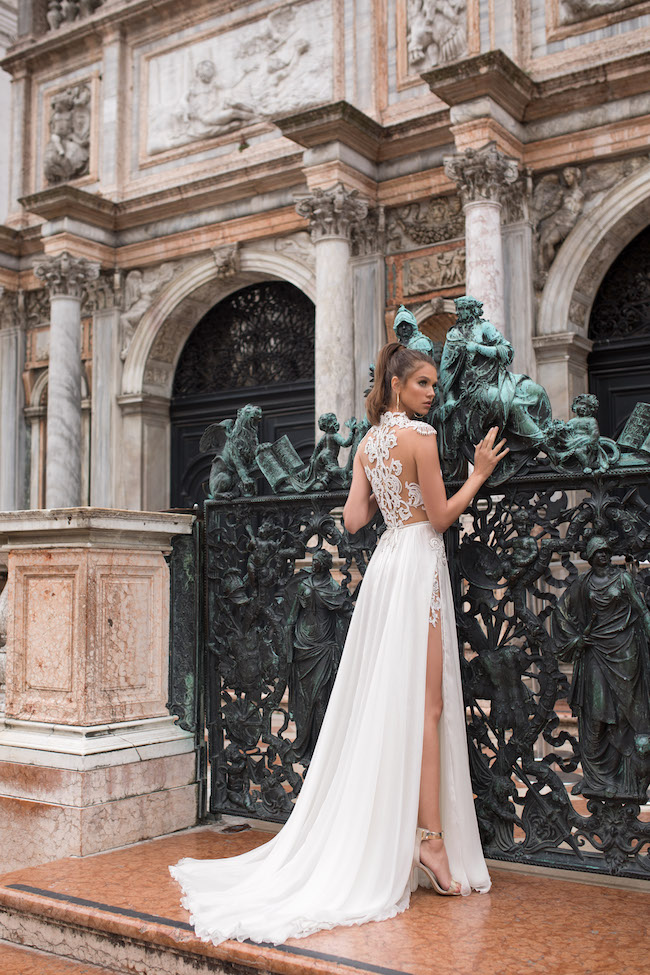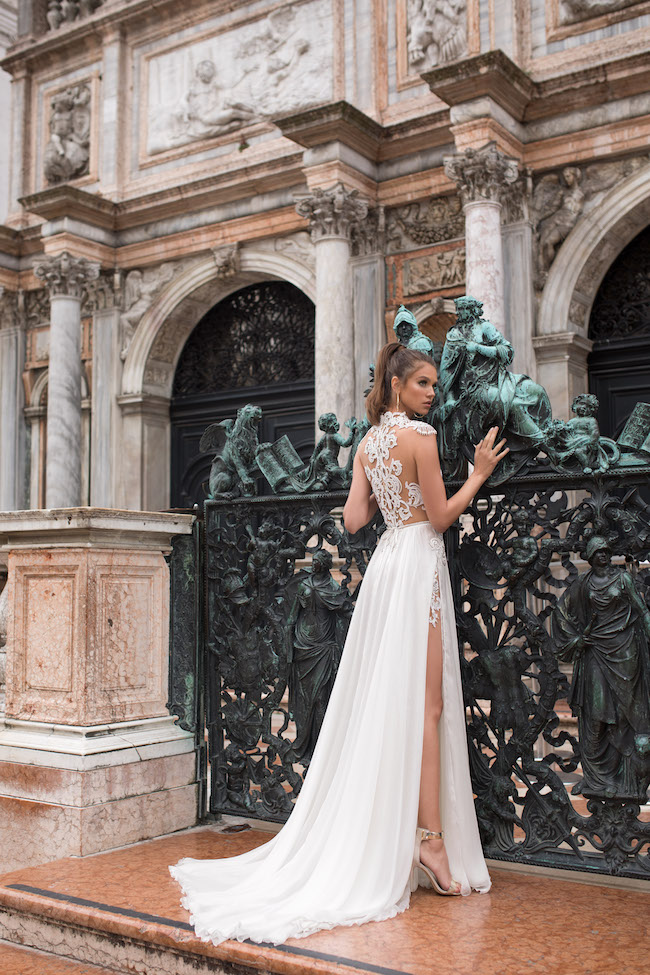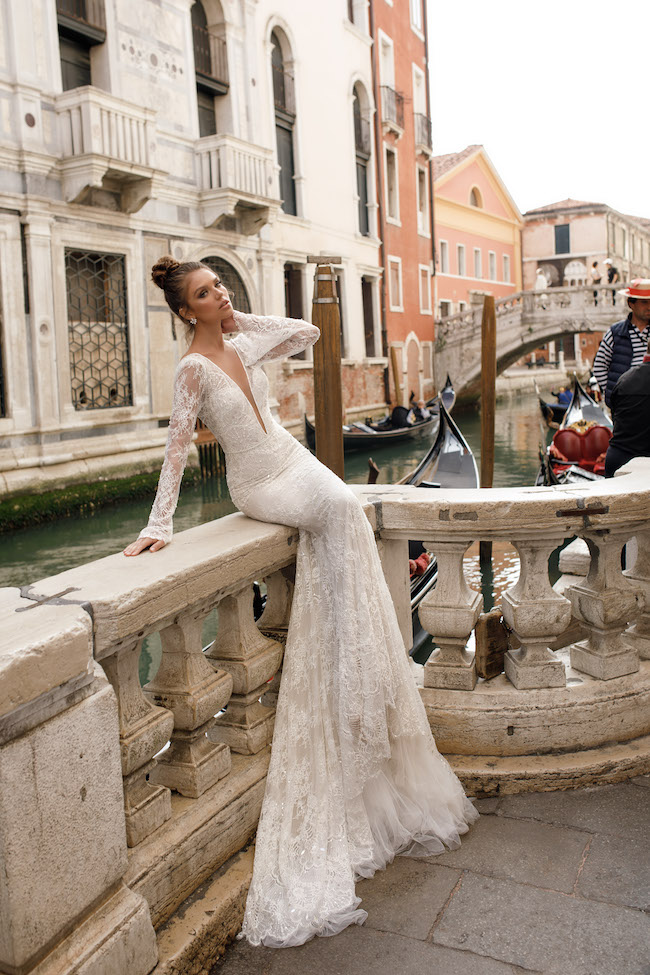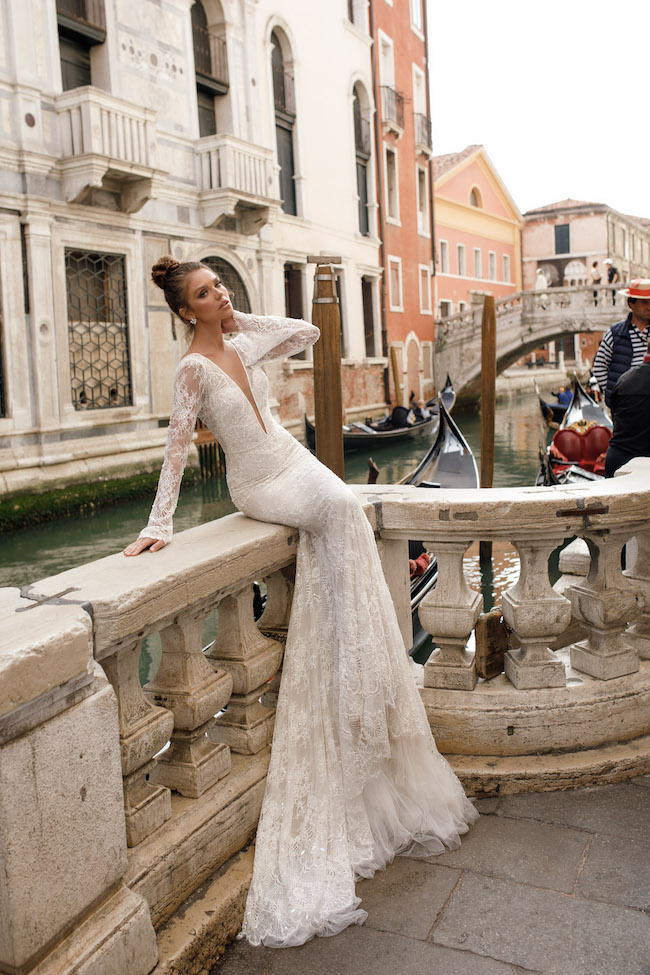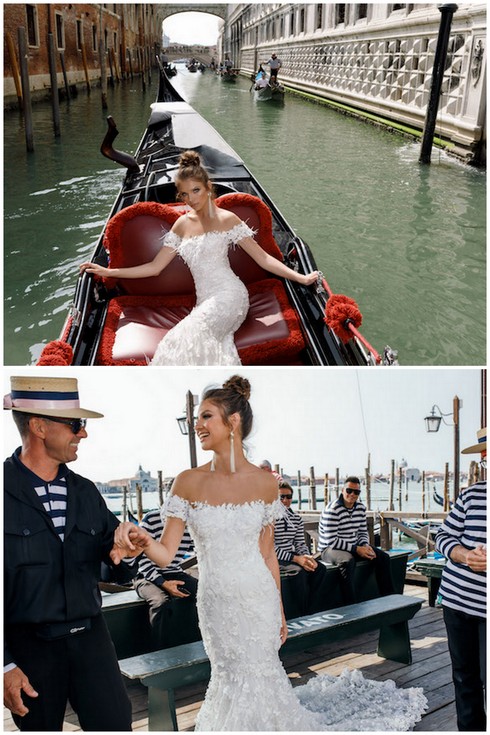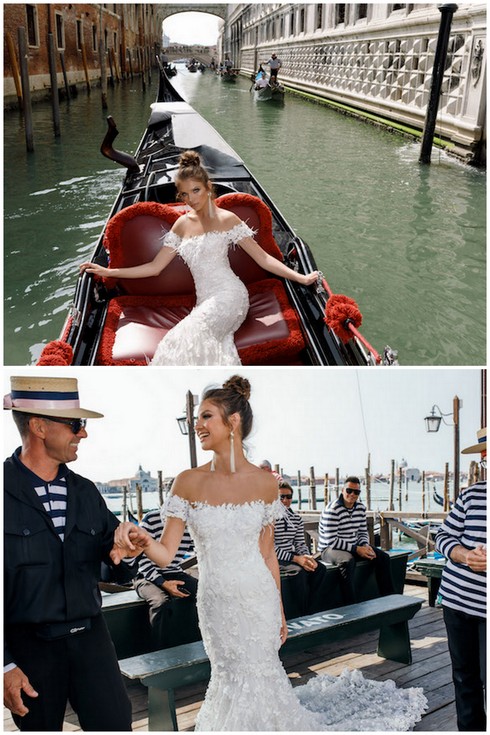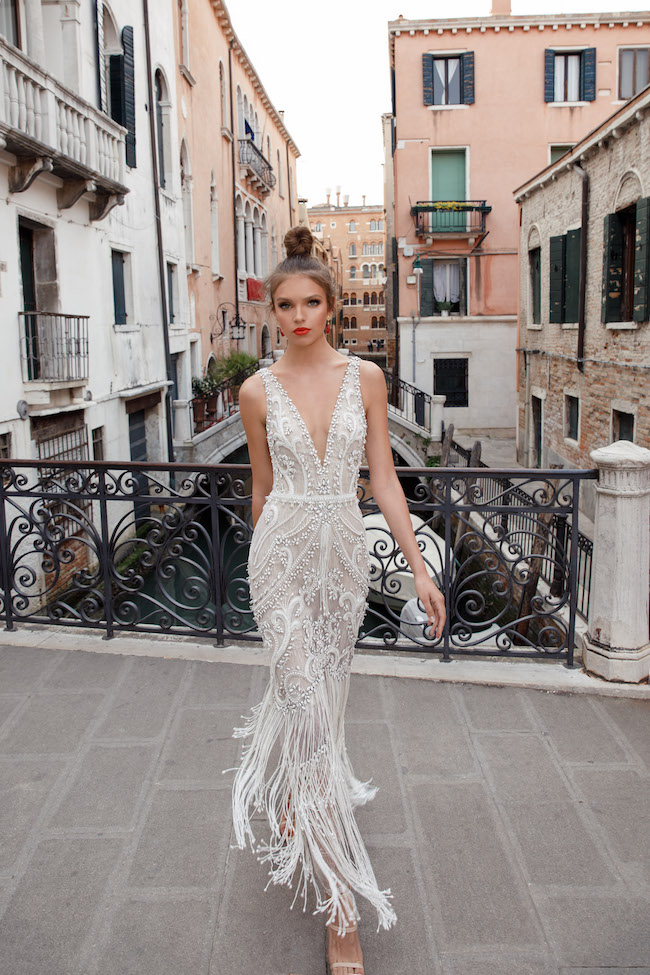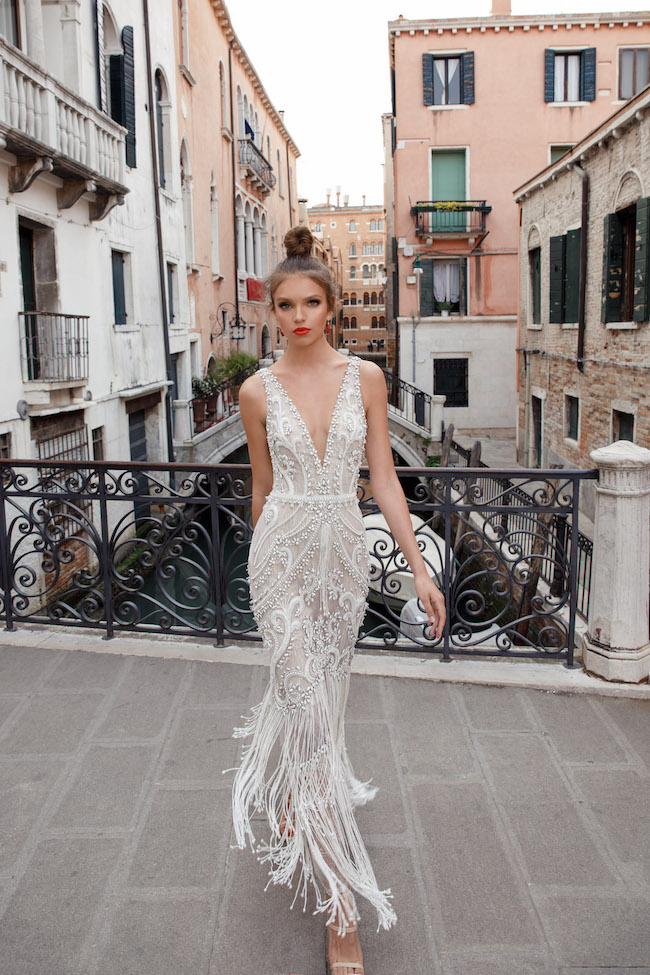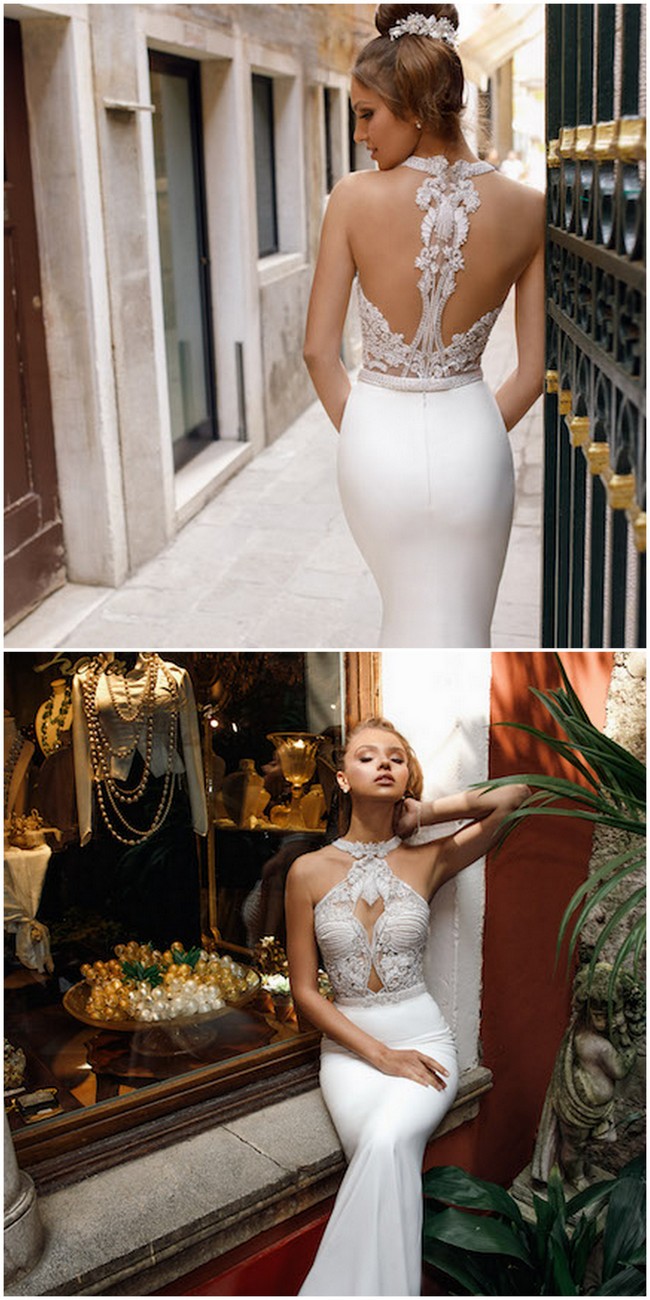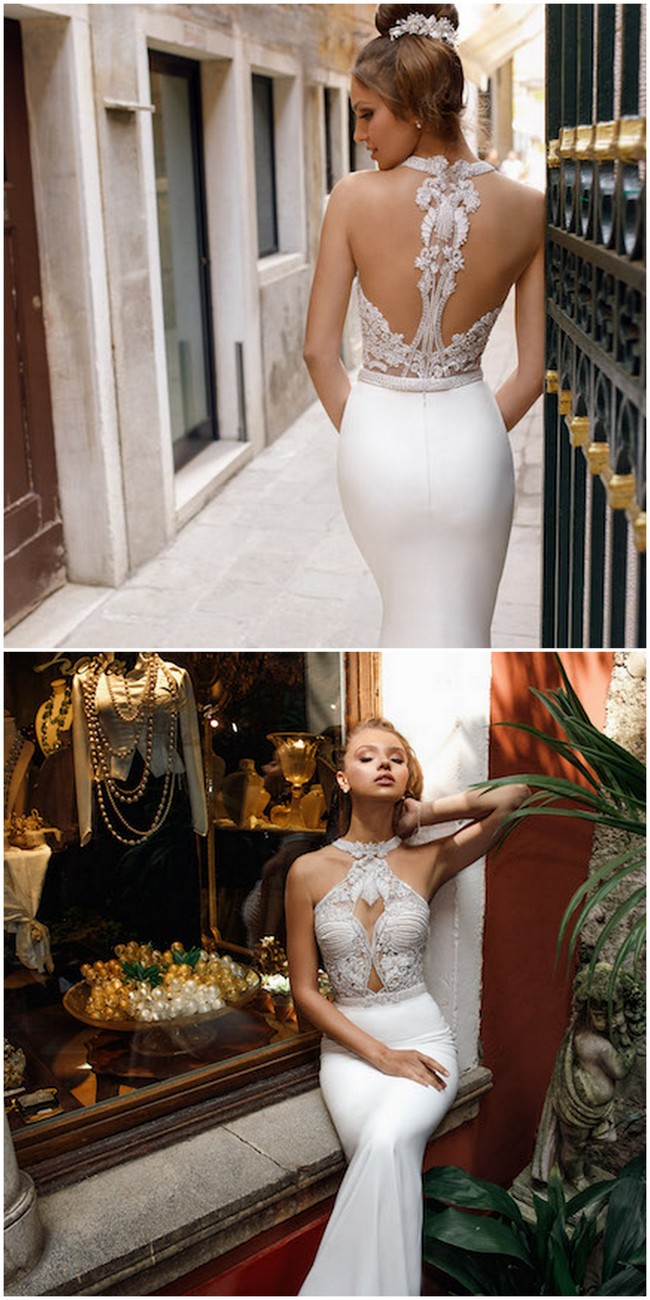 These beautiful wedding gowns and previous collections from Julie Vino can be viewed on her website here. Julie Vino gowns are currently available at selected bridal boutiques throughout Europe including England, Ireland Italy, Greece, Ireland and Croatia.
US brides will be able to view the collection at selected boutiques in California, New York, Washington and Pennsylvania. The gowns are also available in Toronto, Australia and Asia as well as at the headquarters in Israel. While Julie Vino does not offer an online purchase option, keep an eye out on the website for updates about upcoming Julie Vino wedding dress trunk shows here, where you can also register to request a trunk show in your area!
Looking for more wedding dress ideas?