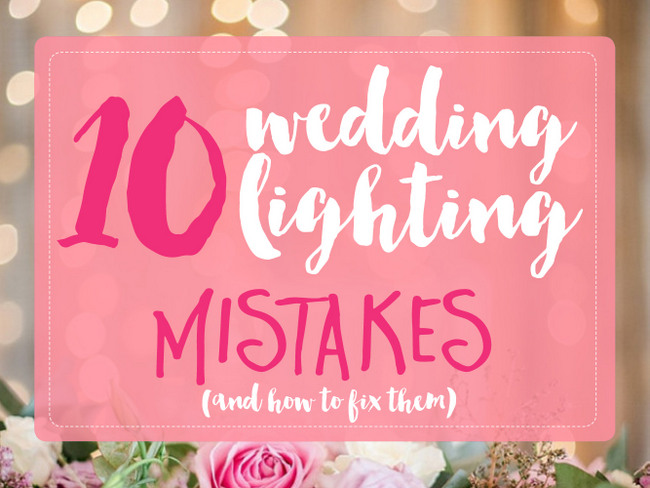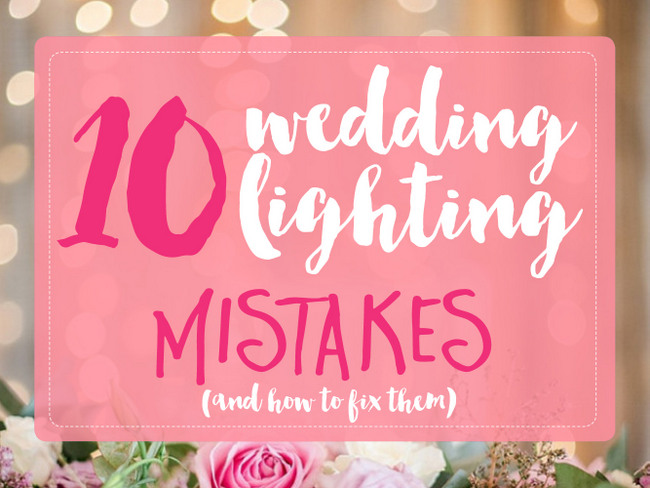 There are several common wedding lighting mistakes which can easily be avoided by couples planning their wedding. Gasp-inducing, awe-inspiring, beautifully-twinkling lighting displays can create an unforgettable wedding backdrop, by transforming a space from bland to breathtaking in almost an instant. When implemented correctly, that wedding lighting wow-factor can not only add drama to your wedding celebration, but to your wedding photographs too.
In reality, however, few brides have experience with hiring, setting up and designing wedding lighting. To help uncover the most common wedding lighting mistakes, we turned to a number of top wedding lighting experts and event design specialists. They shared their advice and insights on what some of the most common wedding lighting pitfalls are, so that you can be sure not to make them!
Top 10 Wedding Lighting Mistakes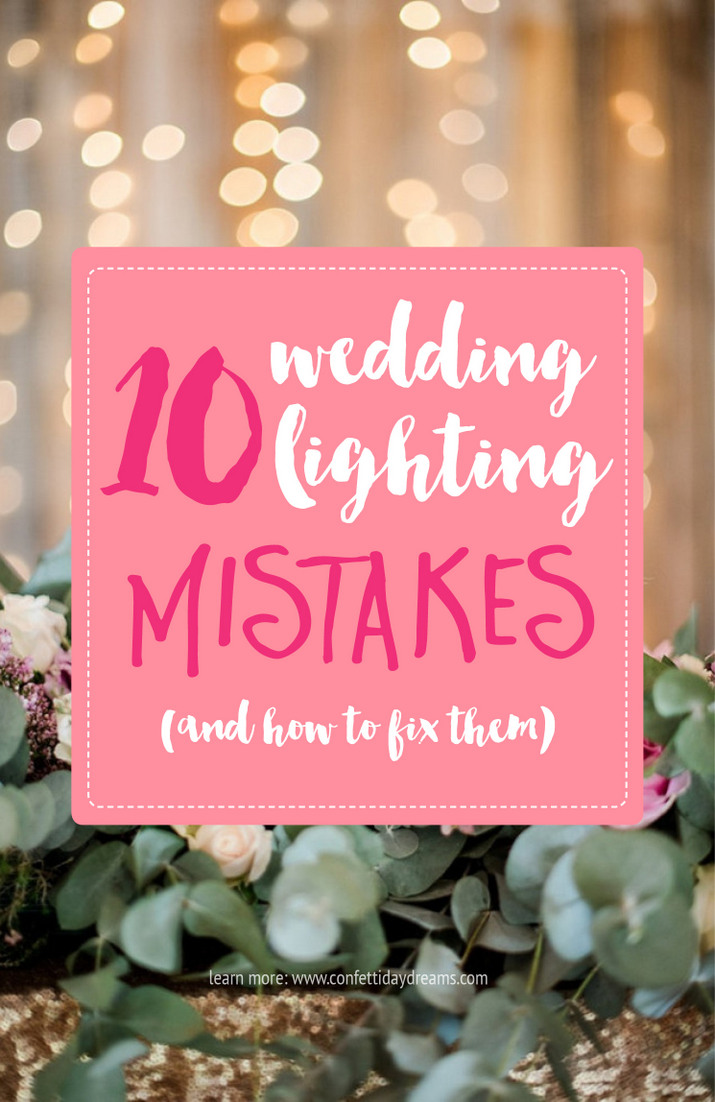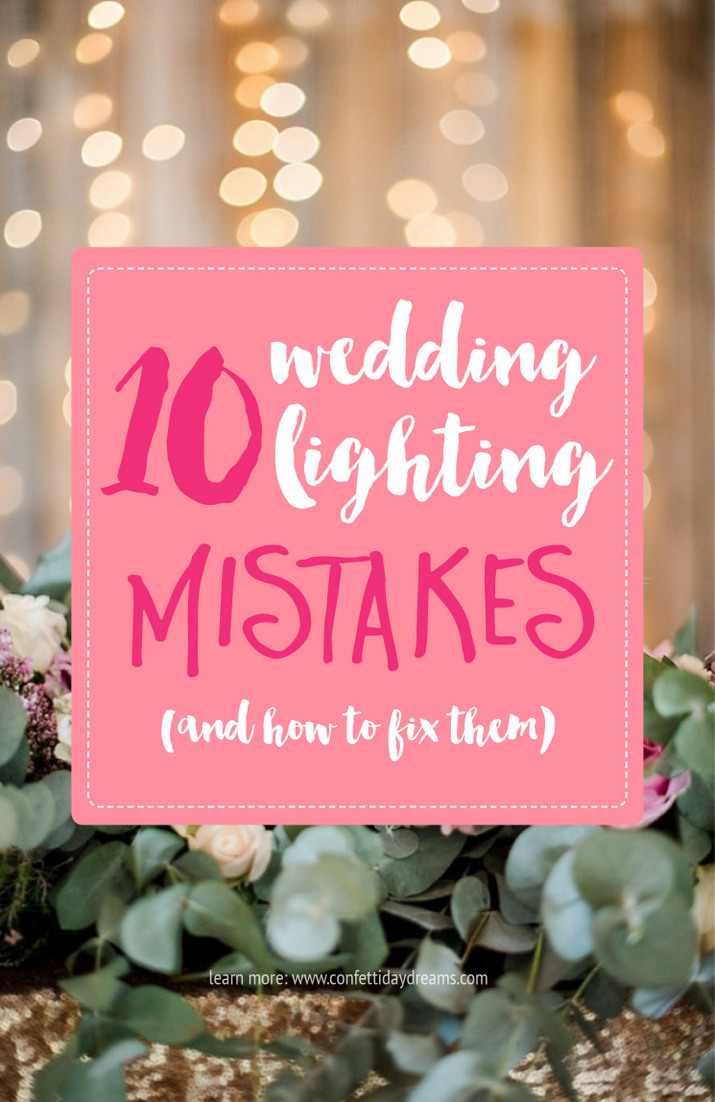 10 Common Wedding Lighting Mistakes:
Not checking your venue contract for restrictions. Couples are urged ask their wedding venue manager  or venue co-ordinator exactly what they can and cannot do at a venue, says wedding lighting expert Crisna, from Leipzig design: "Couples should double check what the venue will allow, and communicate this information to their suppliers to avoid this common wedding lighting mistake."
(Wondering what the difference between an in-house wedding venue co-ordinator and an independent, full service wedding planner is? Read our helpful, in-depth article here to find out.)
Not providing lighting to showcase cake, card and guest book tables after dark. It's easy for couples to get carried away with plans for their epic wedding lighting backdrop or suspended lighting displays, while neglecting practical lighting requirements explains Kate from Something-Different: "Don't forget that the beauty of florals, cake, or any specialised area will disappear if not properly lit at night."
Not ordering enough lighting to create the 'WOW' effect you want. It's very easy for couples to underestimate the volume of lighting required to create a breathtaking lighting display. Fairy lights are usually the culprit according to creative specialist Nicola Cayden of Goeters: "Many couples want a canopy of fairy lights but only budget for 60m or so. Be sure to communicate to your supplier the exact look you desire so that they can plan and quote accordingly." Which leads us to another of the most common wedding lighting mistakes …
Not being clear and specific with lighting service providers. It is vital that you are your supplier are on the exact same page when it comes to your vision. "Assumption can be a big problem," explains Kate. Don't be afraid to use visual tools such bridal magazines, sketches or pinterest to describe exactly what you picture at your venue, and where. Furthermore, if a vendor uses terminology which you don't understand, just ask, advises Kate.
Trying to replicate Pinterest exactly instead of trusting the experts. While useful for gathering initial wedding lighting ideas, Pinterest is best used as a starting point. Bring your ideas to your chosen wedding lighting expert then allow them to work their magic. "We work with lighting 24/7 and knows what works well," explains Nicola from Goeters. "We also love thinking outside of the box, so give us a challenge and we'll get super excited to start brainstorming with you." It's helpful to remember that sometimes Pinterest can set unrealistic expectations. "What you see is often a representation, an idea. You might be looking at a conceptual photoshoot without budget or other restrictions. Reality can often be quite different," adds Kate.
Not having a realistic grasp of lighting hire + installation costs. When couples fail to educate themselves about what things cost, they could be destined for disappointment. "Couples with unrealistic expectations might find a large gap between what they want and what their budget allows," says Crisna of Leipzig. Be sure to research the costs of lighting in your area by contacting multiple reputable suppliers to discuss your requirements. Then work with your chosen supplier to use their experience and creativity to make the most of your available resources.
Being absent during setup to confirm and sign off lighting. Ideally you should be able to pop in at least once during the set up process to ensure that things are headed in the direction you expected, and then again at the end to sign off on the installation. "Be there to see your your creations come to life," advises Kate from Something-Different.
Forgetting that poorly installed lighting can be hazardous. "You get what you pay for," says Kate of Something-Different. Couples which pay bargain basement prices should be wary – you might end up with poor service and an inexperienced crew. They might skimp on important items such as dimmers. Even worse, you might end up with poor quality fittings which can cause tripping or a variety of other electrical hazards. Work with an experienced team and avoid one of the most potentially dangerous wedding lighting mistakes!
Not having your lighting design match the overall  look and design of your wedding. Lighting is an integral part of creating a complete look for your wedding, says Crisna, who explains that it should tie in with your floral décor, colour scheme and furniture. "Wedding lighting should not be an afterthought or simply added onto the wedding décor. Work with your suppliers to create lighting which fits in with the overall look and design of your wedding."
Falling into lighting cliche traps. Many couples are afraid to be unique, always using wedding lighting in the same way: front and center. Nicola suggests taking a tip from a recent forest she worked on: "Instead of having the ever popular bridal marquee letters behind their bridal table, the couple instead had them far away between the trees, almost out of sight. This small adjustment really added a bit of an edge to a trend that is at risk of going out of style quickly." Crisna of Leipzig agrees, encouraging brides to have fun with their lighting design. "Be daring and be bold. You can create amazingly unique things with lighting as soon you break free from thinking that the only types of lighting that are acceptable for weddings are fairylights and naked bulbs."
Avoiding Common Wedding Lighting Mistakes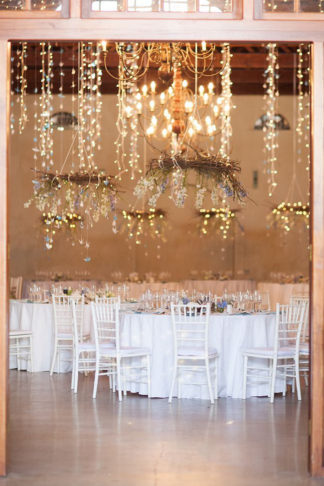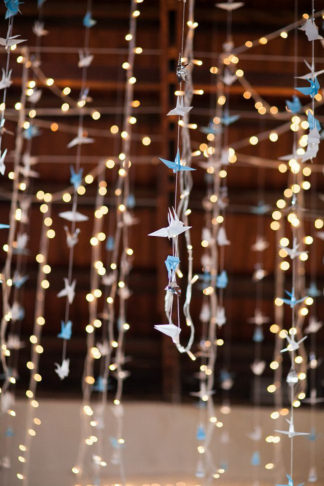 (Above) Order enough wedding lights to get make a gorgeous statement like this! Ordering insufficient fairy lights is a common wedding lighting mistake! See more of these wedding lights styled by Leipzig from this thousand crane wedding here, captured by Alexandra Graham photography.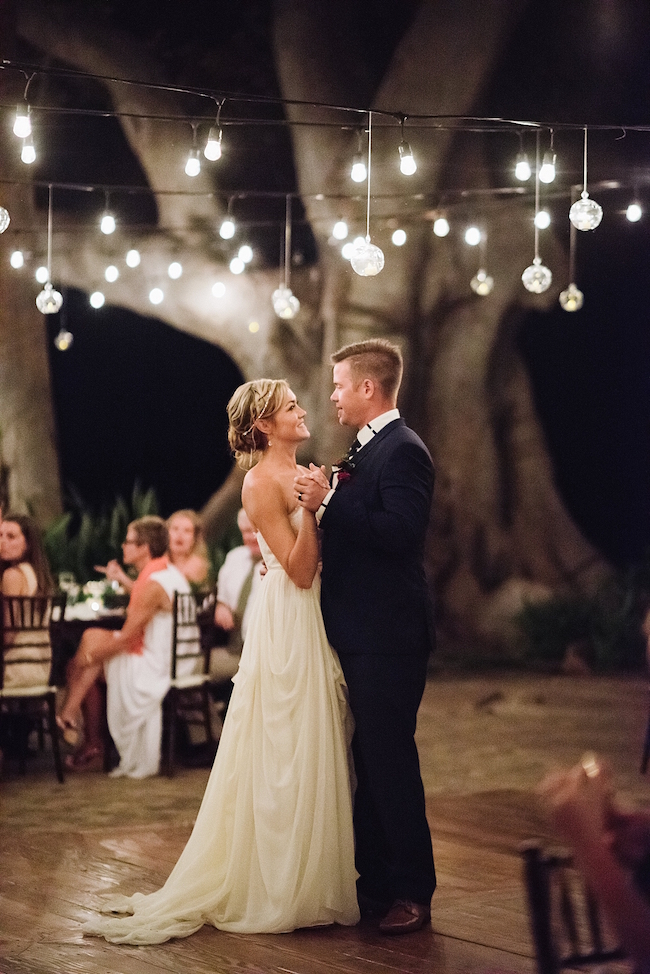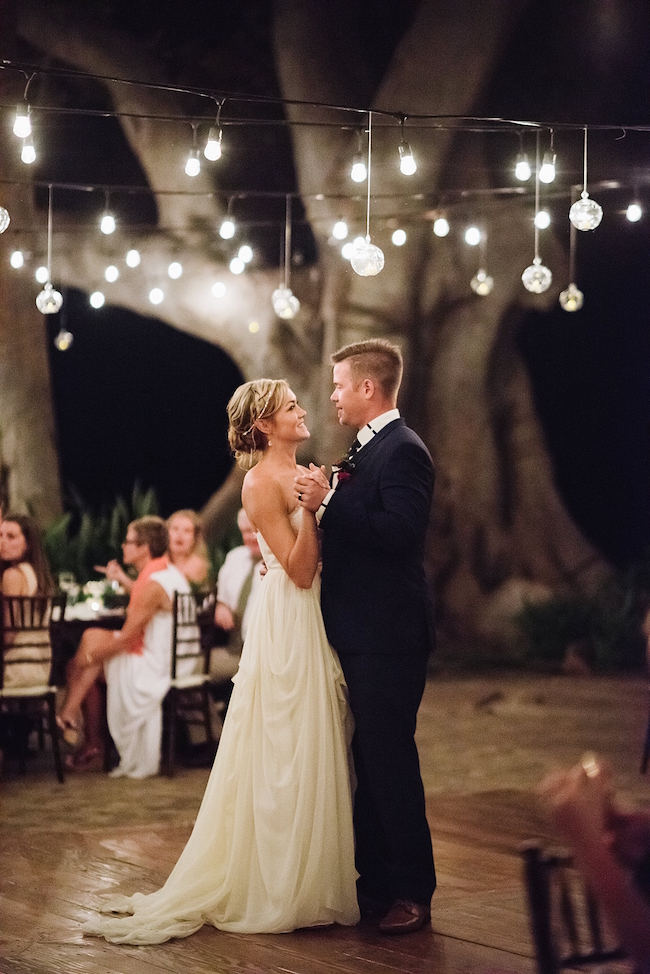 (Above) Working with trusted, reputed professionals can help you avoid common wedding lighting problems and lead to a stress free event. See how beautifully this couple lit up their outdoor beach wedding reception here, captured by Naomi Levitt photography.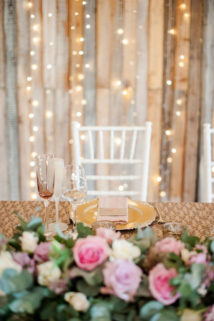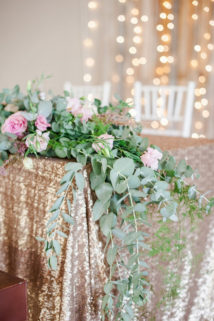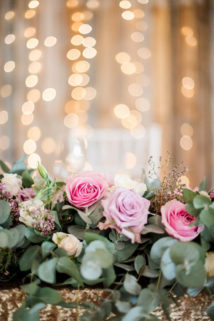 (Above) Your wedding lighting should complement your wedding decor like this, and form an integral part of your wedding design. Take a look at the above beautiful lighting used in this pastel and gold wedding here. {Photographer D'amor photography // Flowers & Decor Pebble and Lace}
Wedding Lighting Experts:
A big thanks goes out to the experienced wedding professionals who contributed to their insights and shared their insights with us: