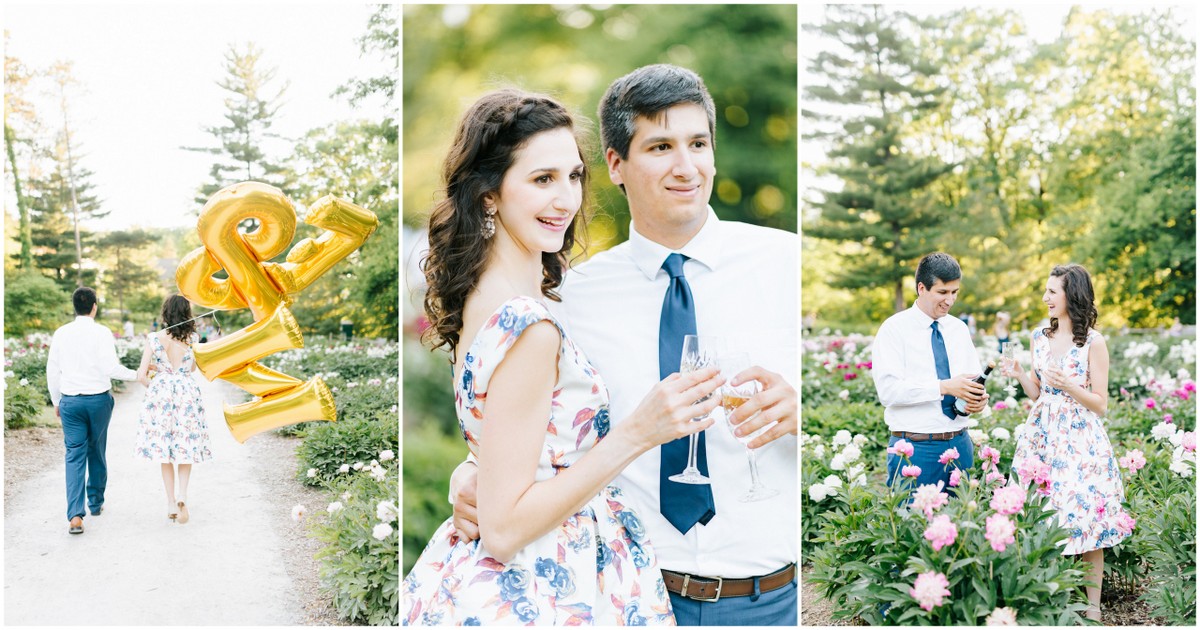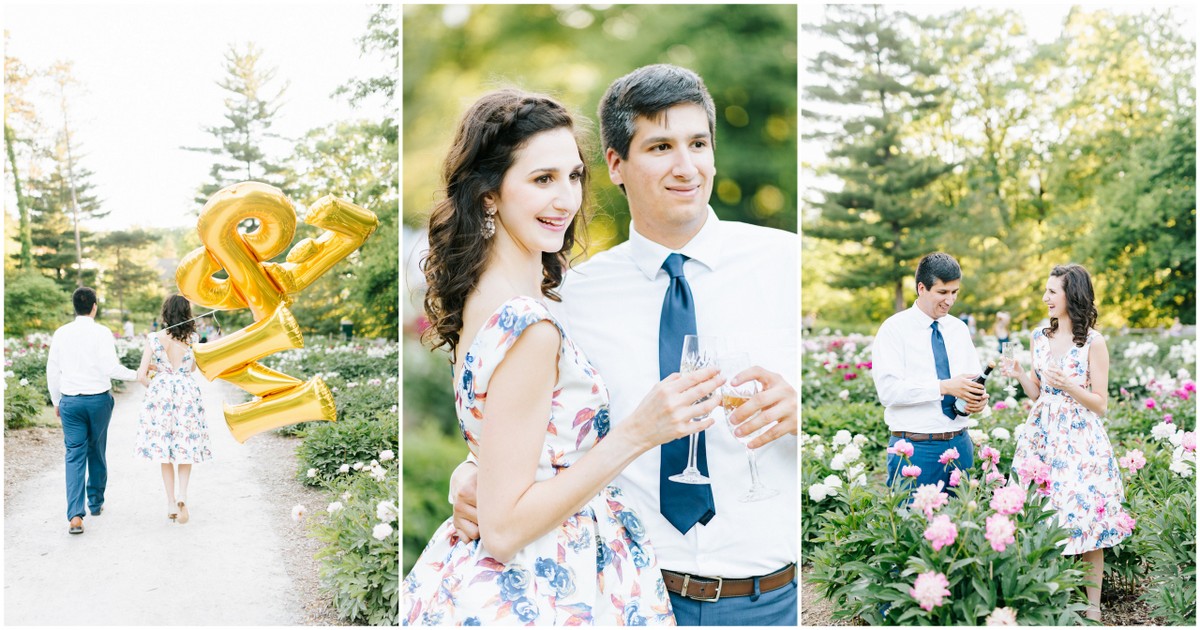 Emily and Nolan's June engagement session was filled with pretty peonies and fun giant gold mylar balloons. We love balloons! Yay! Beth Joy Photography explored Ann Arbor with the couple during golden hour, and the result was magic.
Emily and Nolan took inspiration from the gorgeous University of Michigan campus which holds so many memories for them. We love that they had cute gold balloons balloons of their initials. They celebrated by popping a bottle of bubbly which they shared in champagne glasses  made of Polish crystal – a gift from Emily's parents for the couple to use on the night of their wedding and forever after.
Are these two just the cutest, or what?
Balloon + Peony Filled Garden Engagement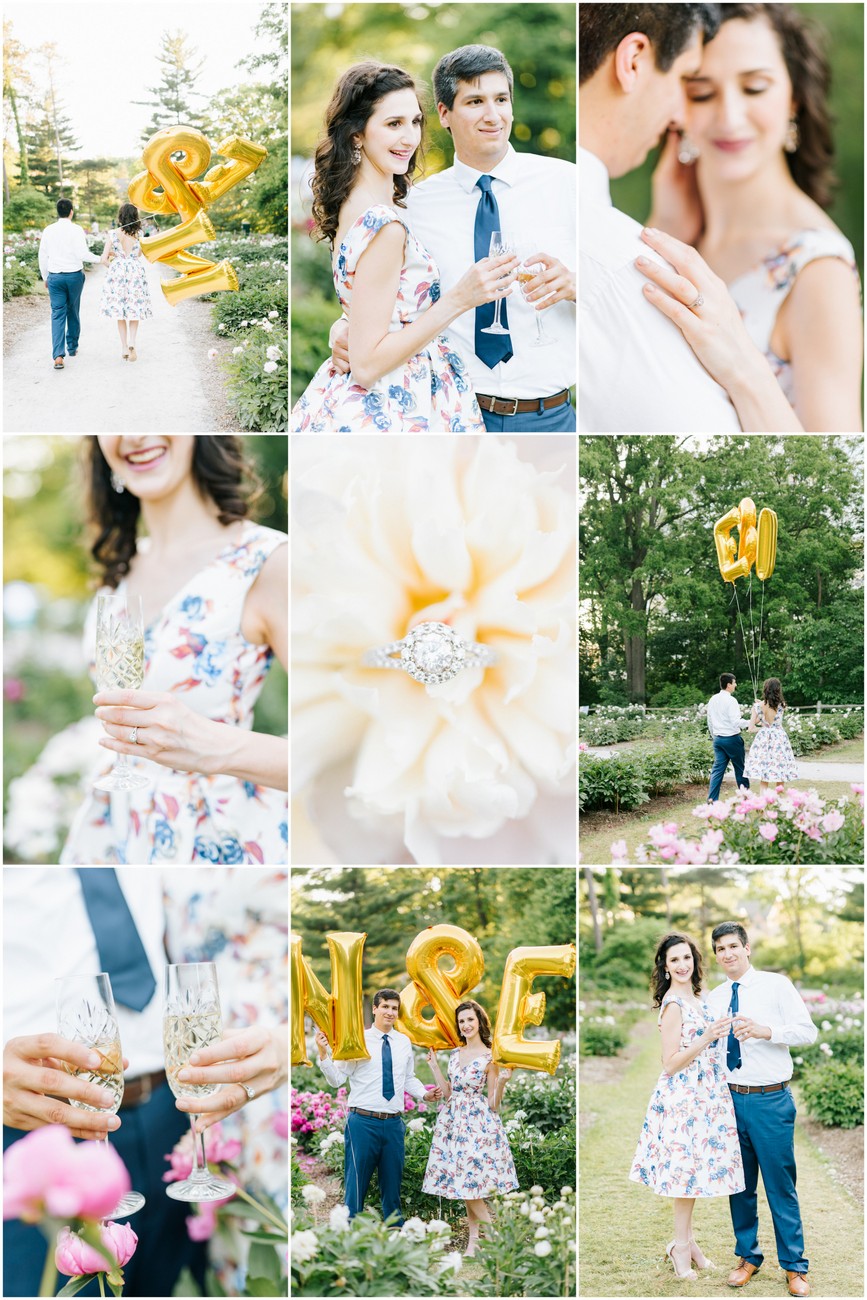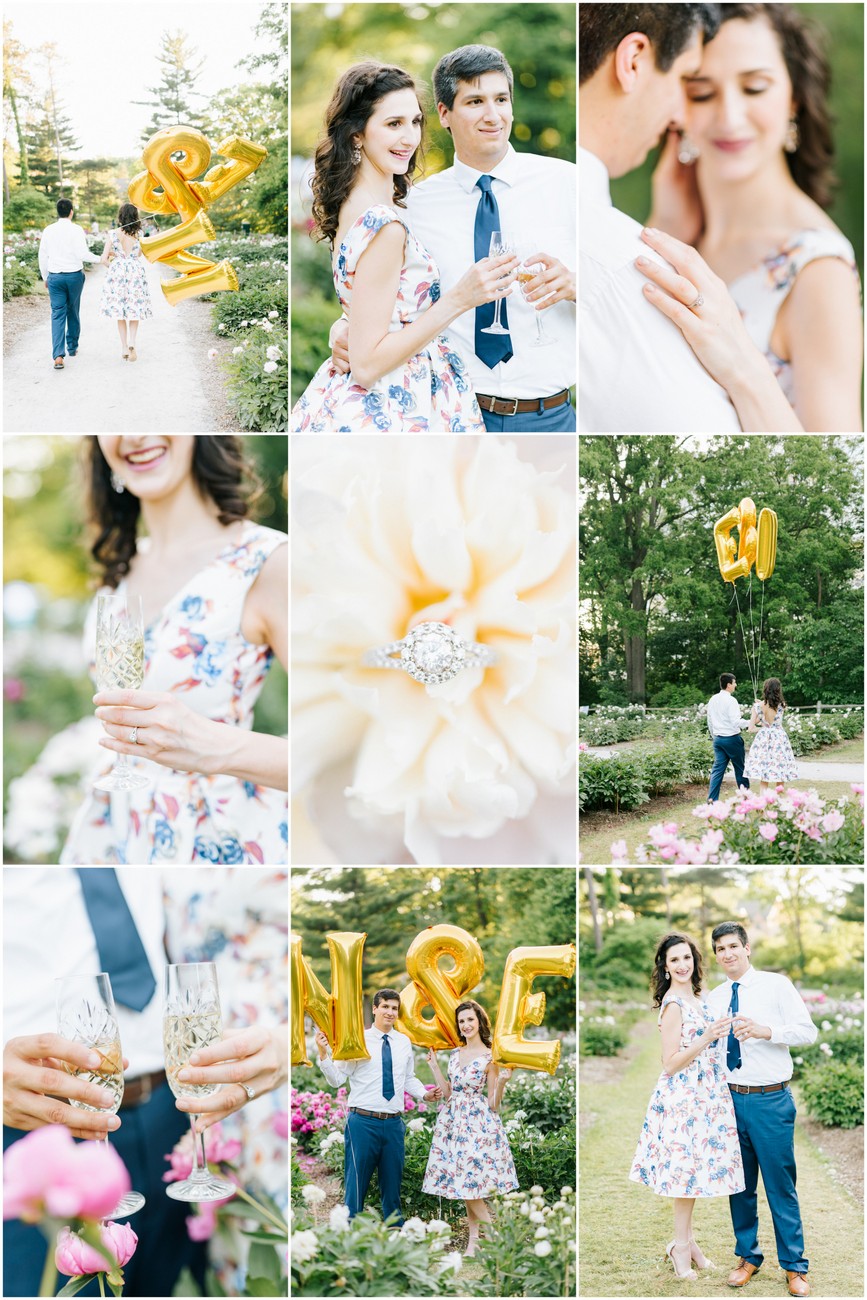 Joyful Balloon + Peony Filled Garden Engagement Shoot
Nolan and I first met we were in high school but never talked much outside of class. It wasn't until the end of our junior year of high school year that we actually began to hang out. We experienced our entire Senior year of high school together, were long distance for 5 years of undergraduate studies, and now are finally living back in the same state.
We've seen each other grow from young teenagers with the uncertainty of their future, to young adults in the early years of their careers. We always get so much praise for being high school sweethearts, but I would say that our relationship truly blossomed from all of the life experiences that we also shared outside of high school.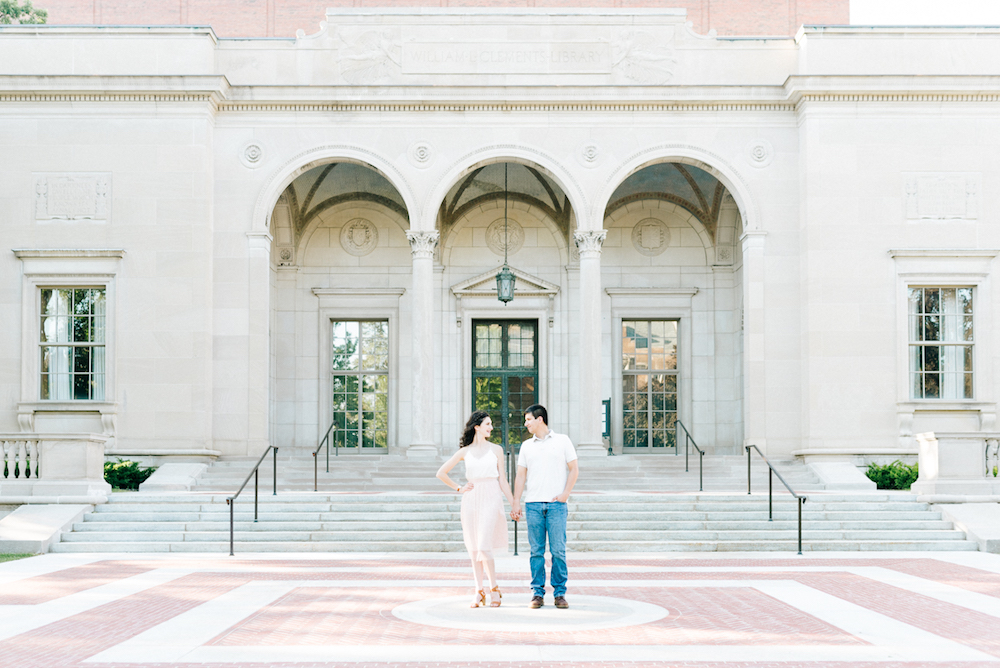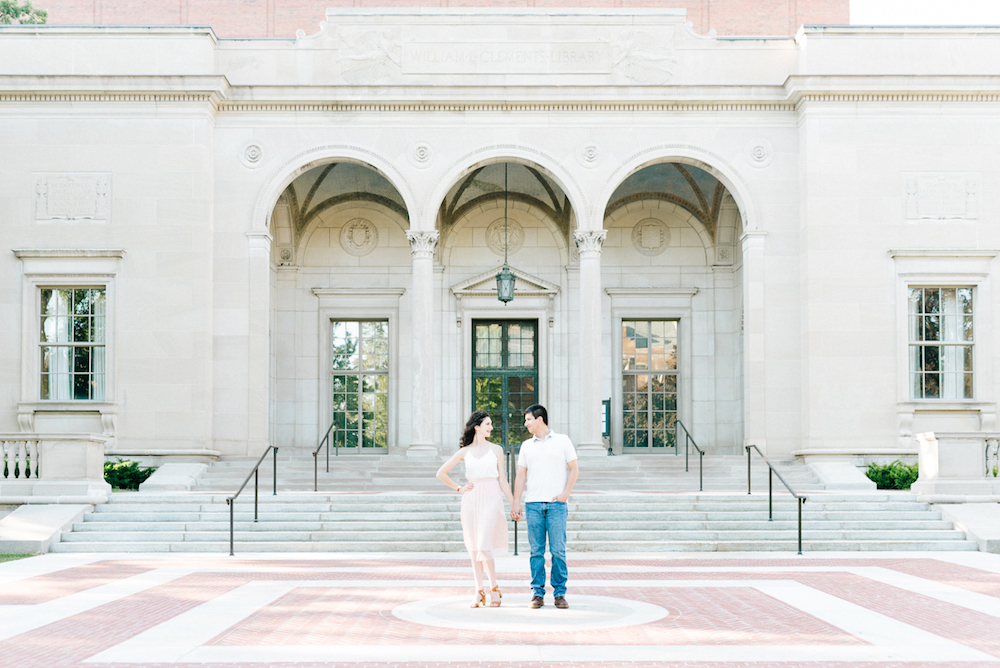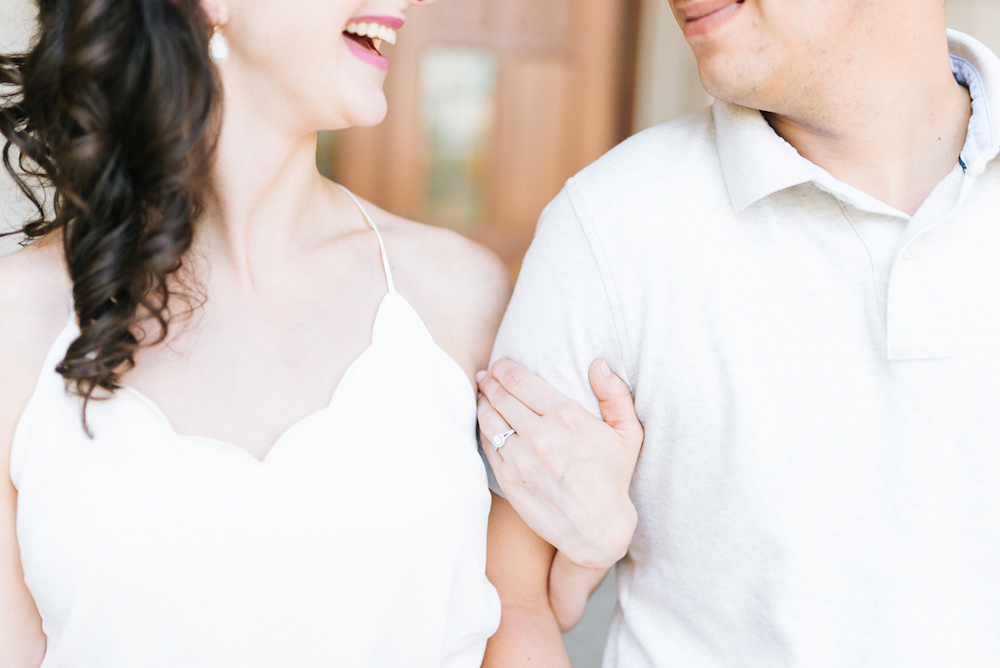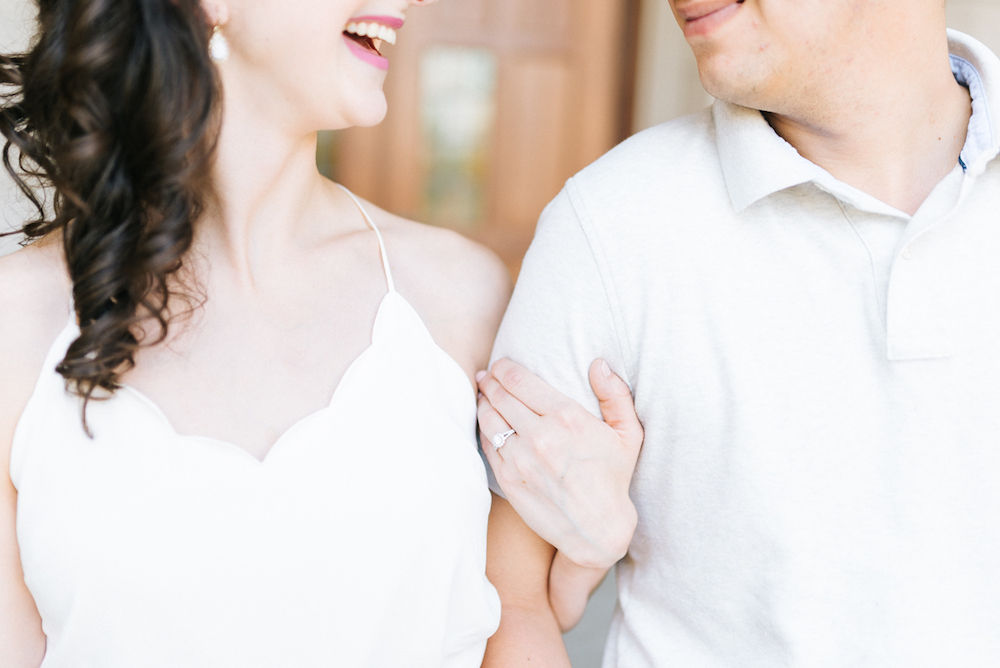 Our proposal happened on the 5-year anniversary of our first University of Michigan football game together. It was just a normal football Saturday, like any other. We got up early and got prepared so that we could get out to Ann Arbor to get breakfast and tailgate before the game.
Nolan suggested that we walked around campus, to which I agreed. We spent some time walking and watching people, then headed to the middle of the Diag, where the block M was on the ground. He stopped me and began talking about all of the memories we have had together both in our hometown and on campus at U of M. He then proceeded and asked me to spend the rest of my life with him, of course, I said YES!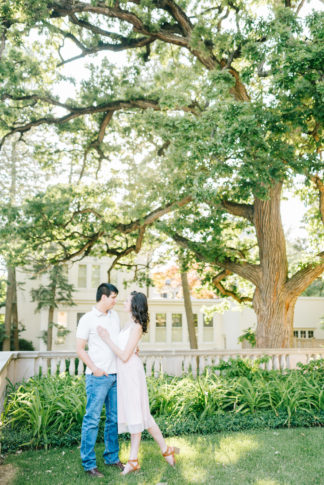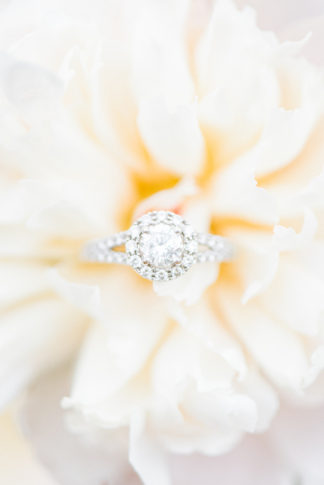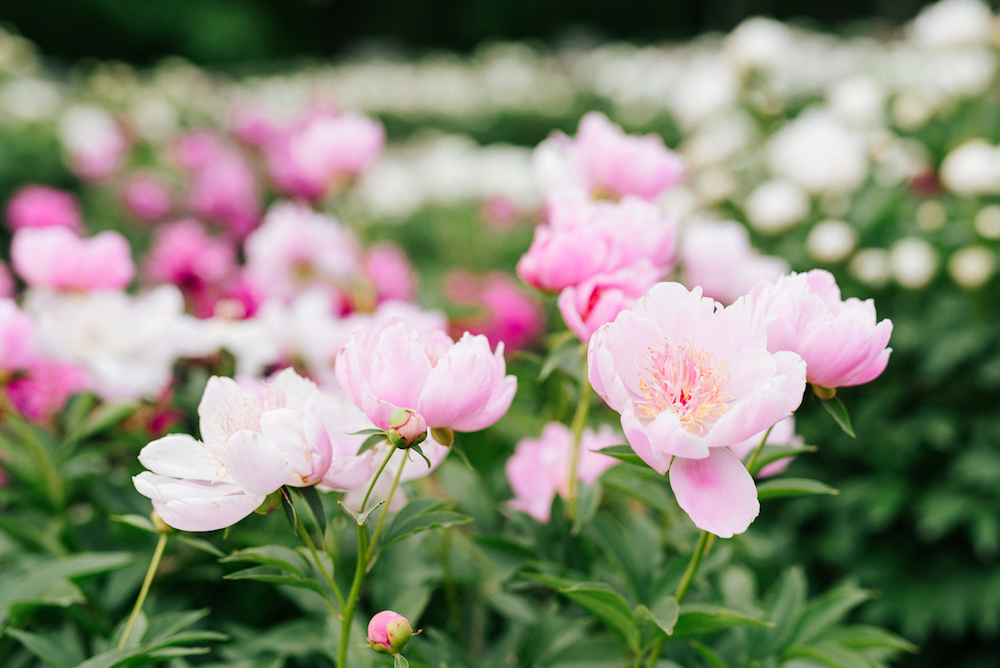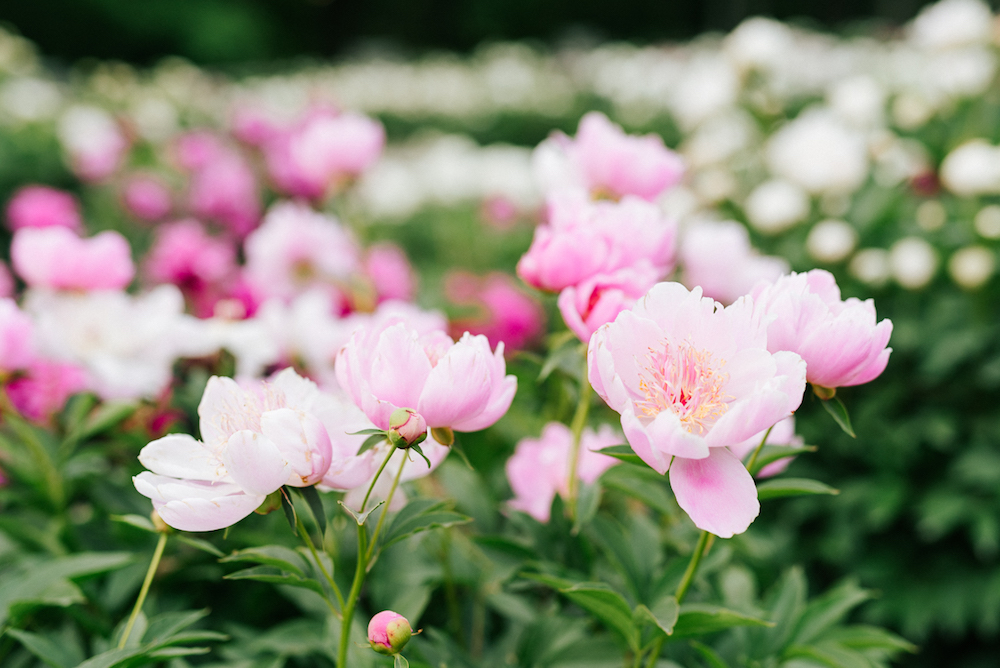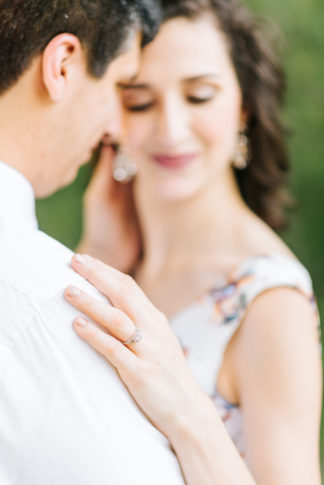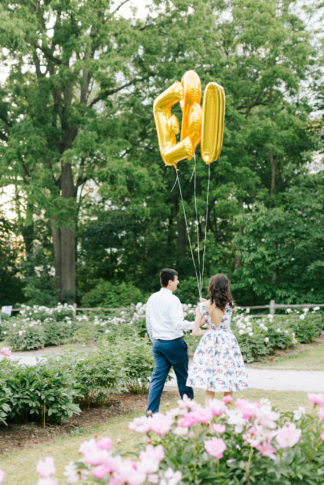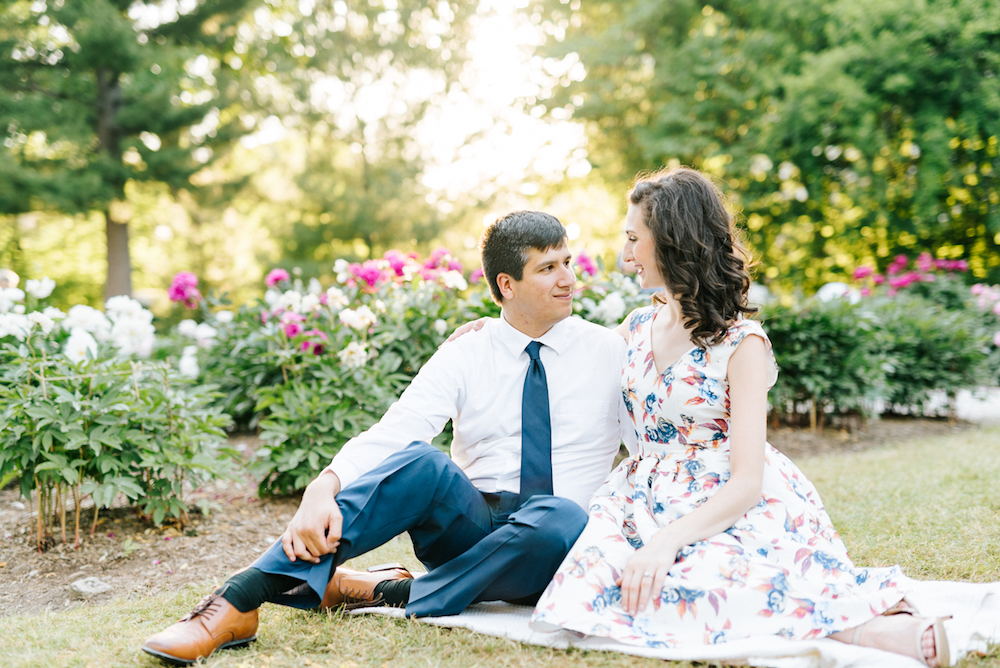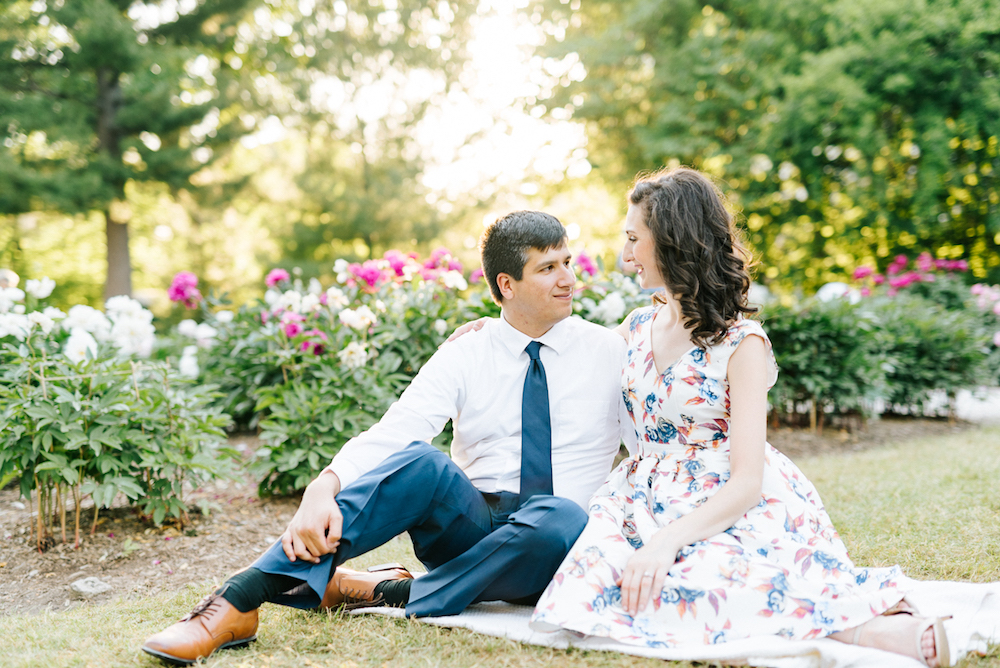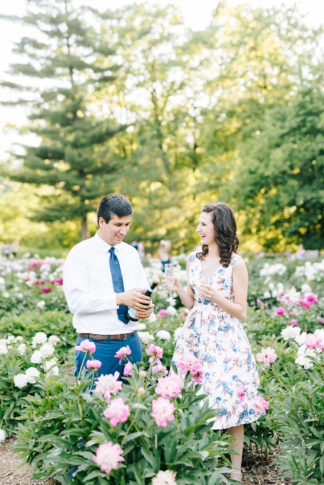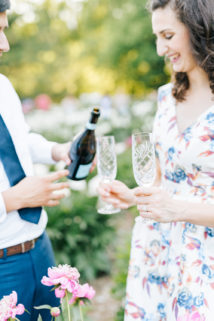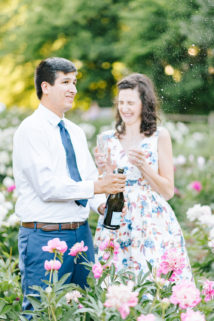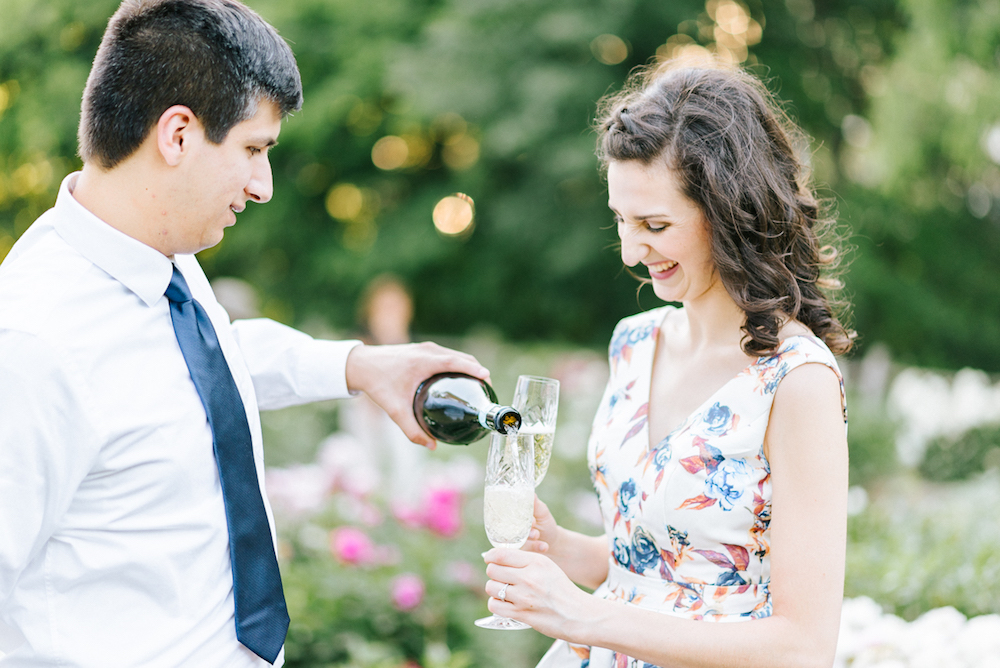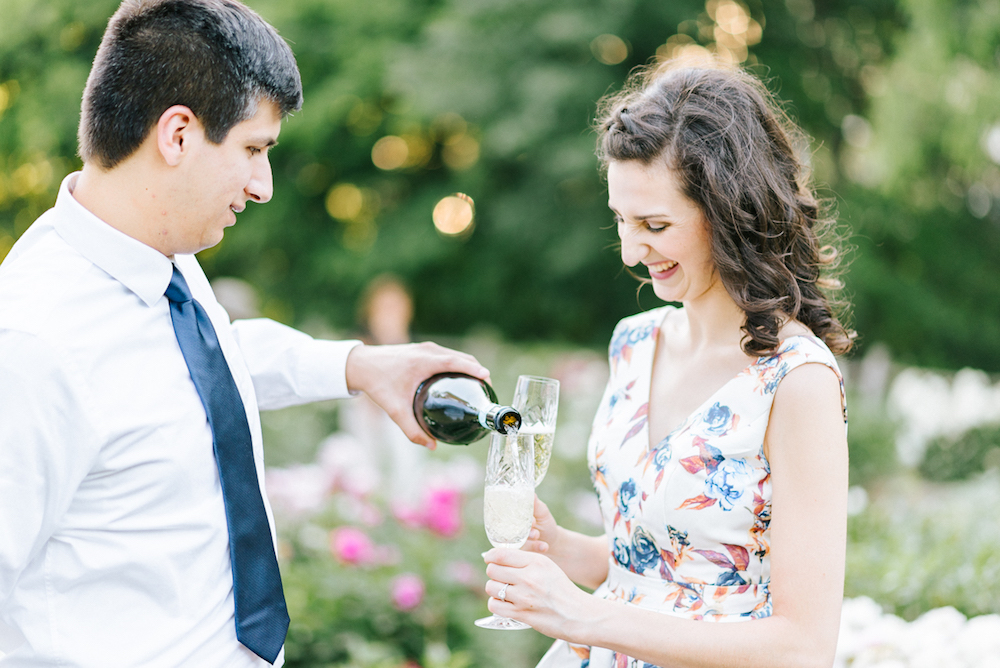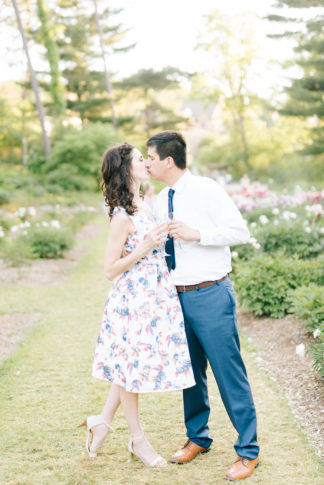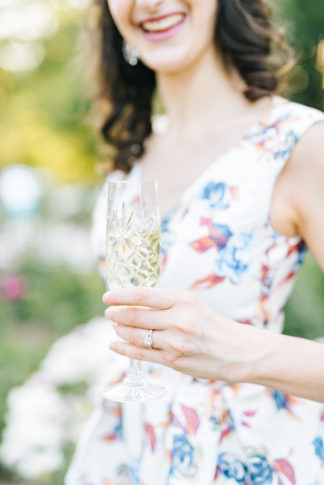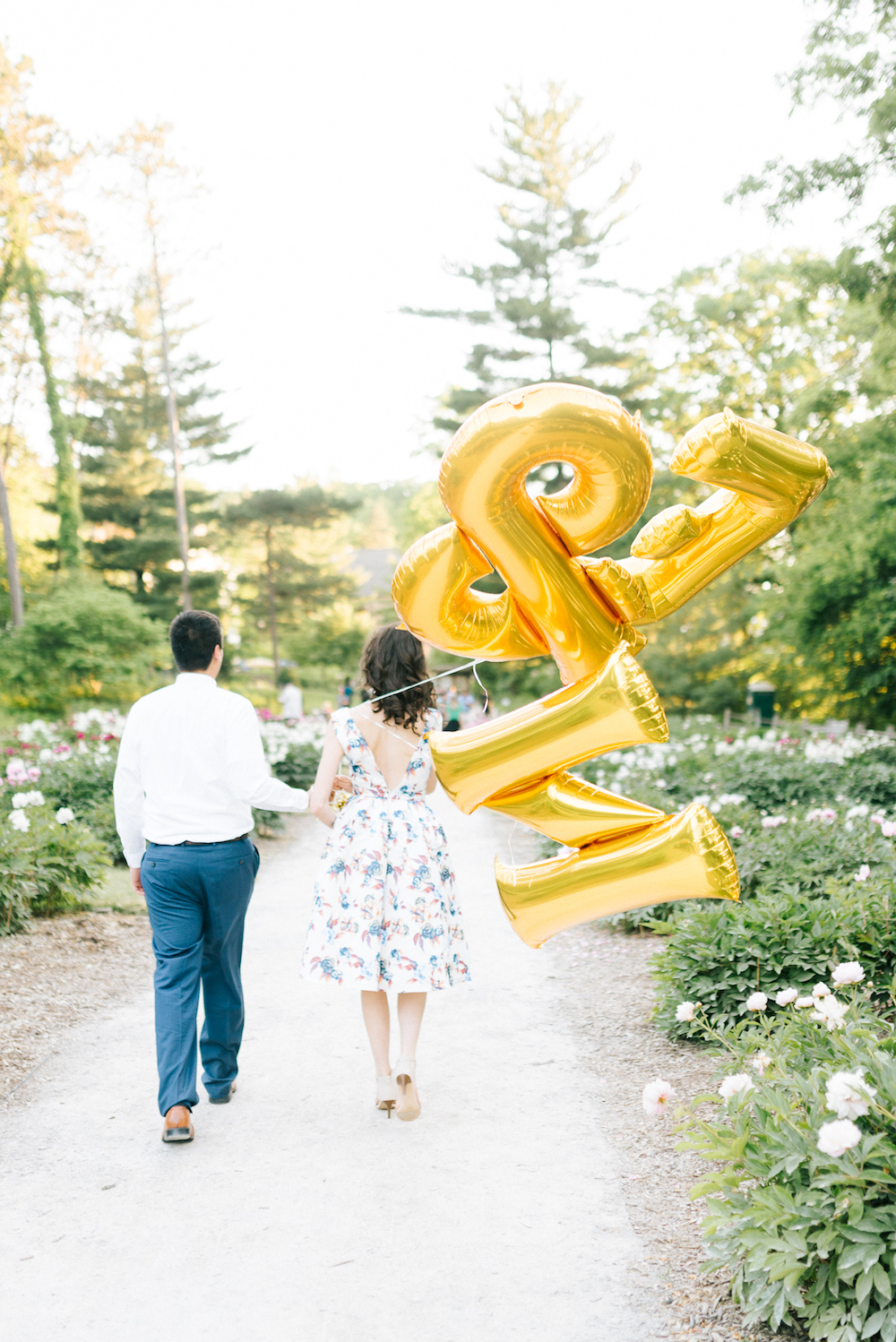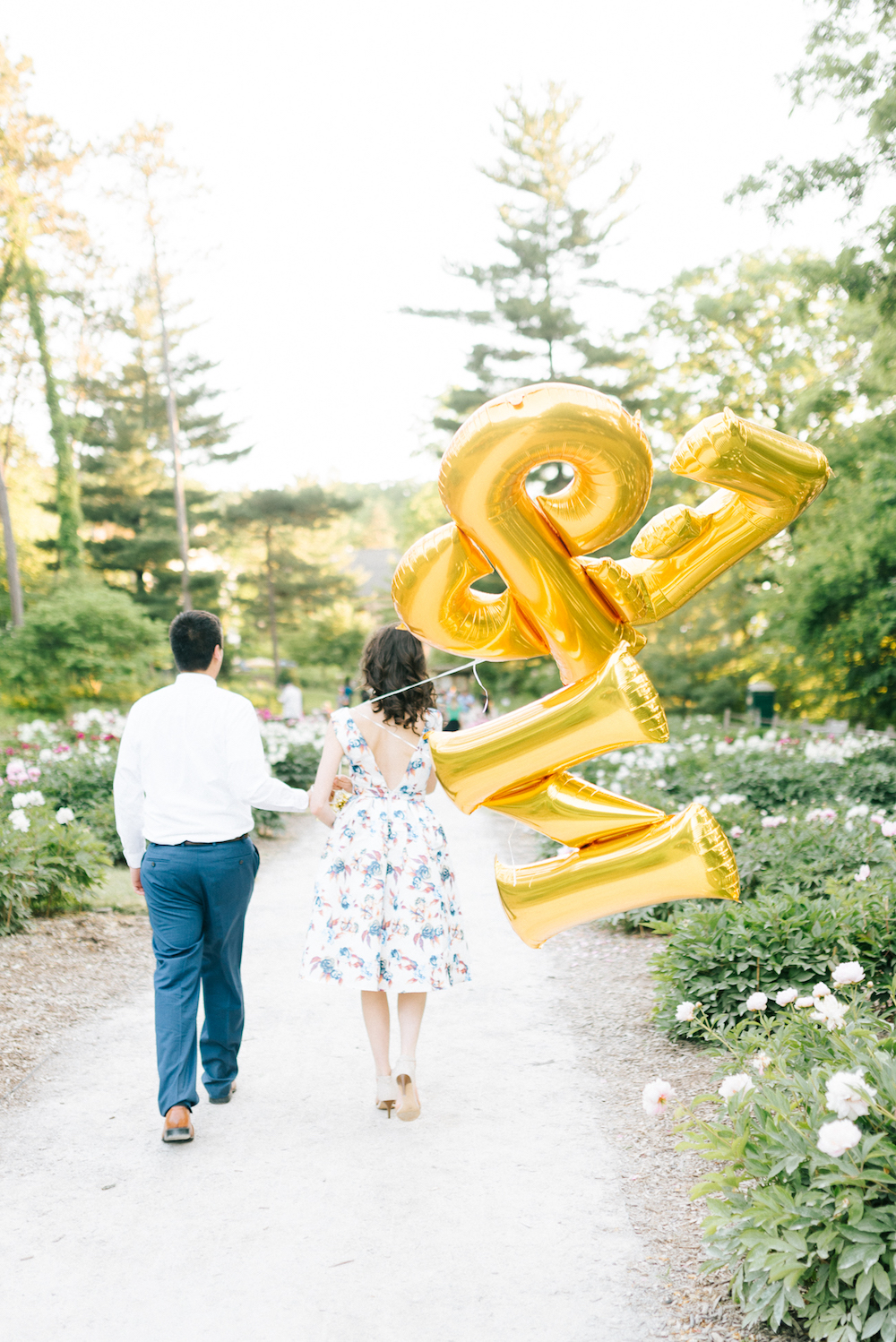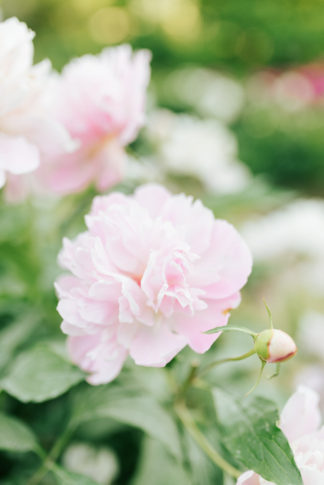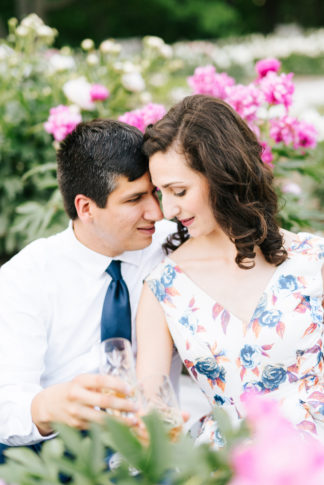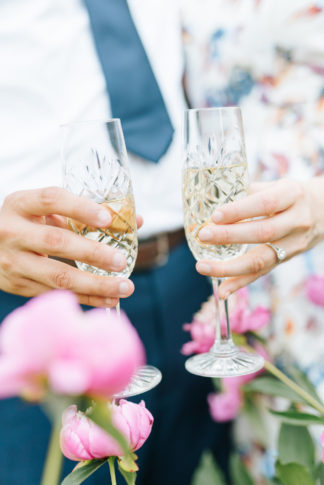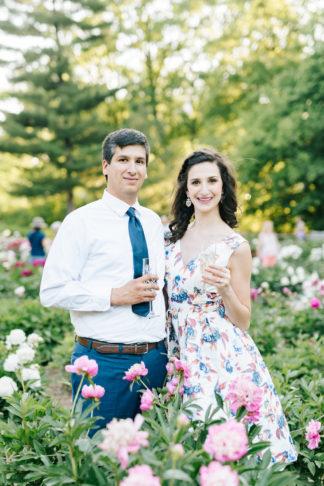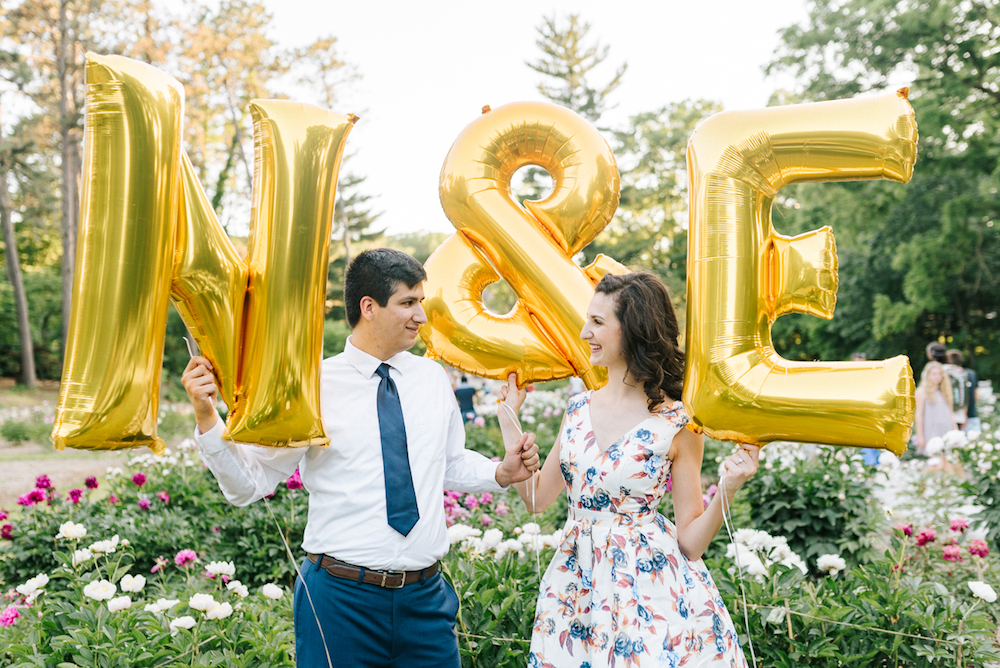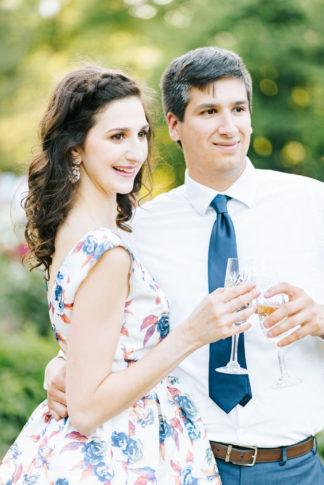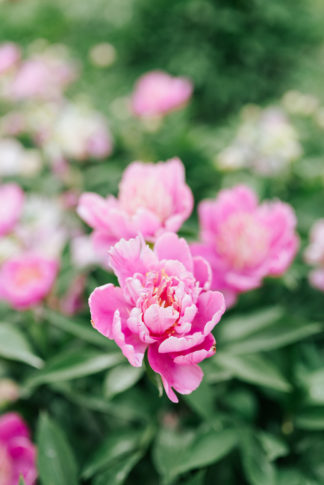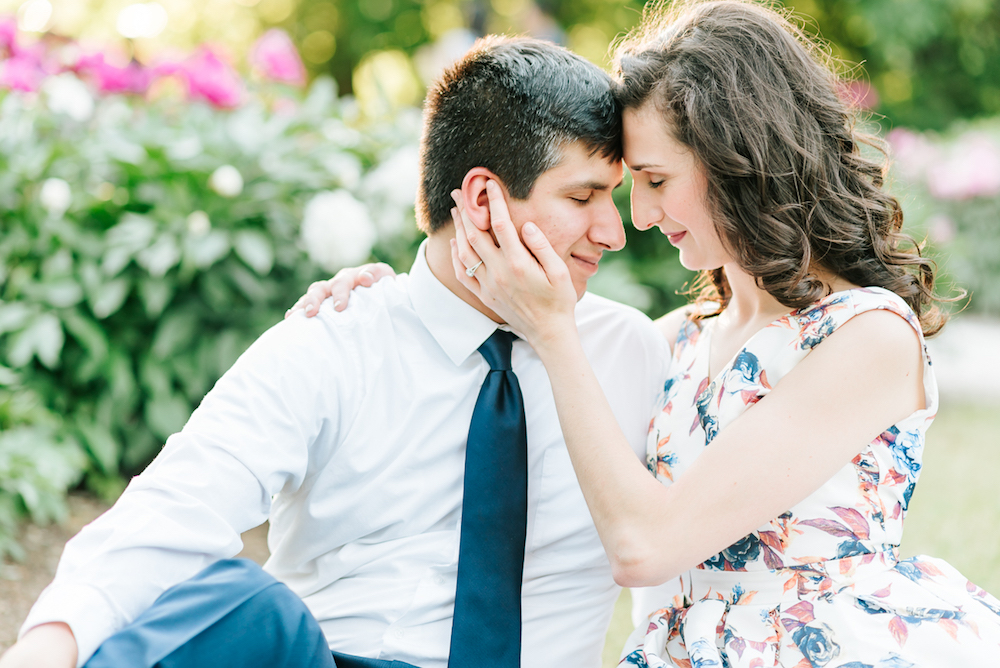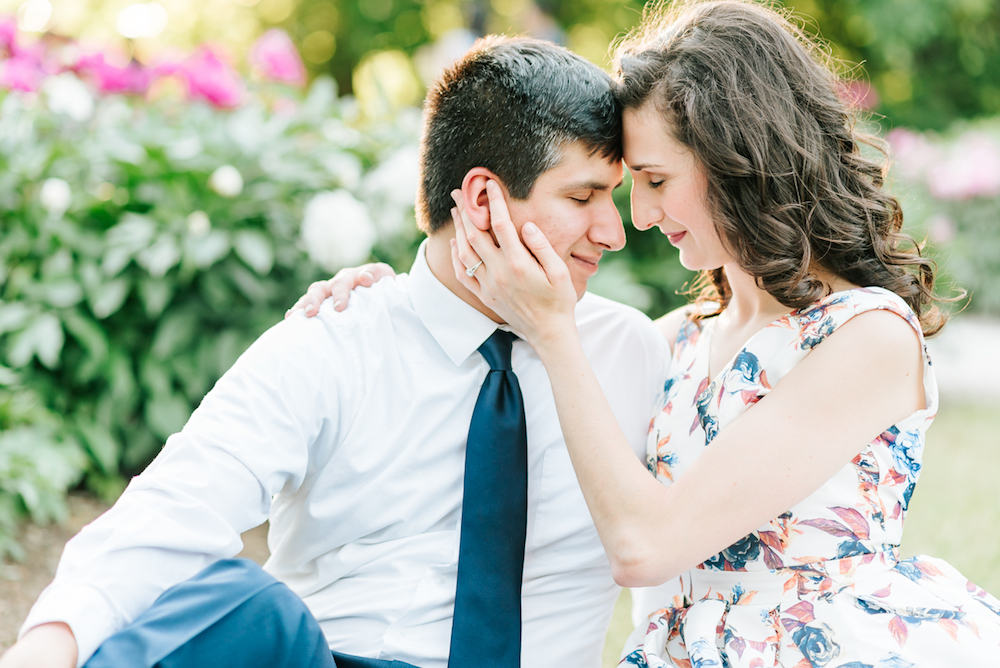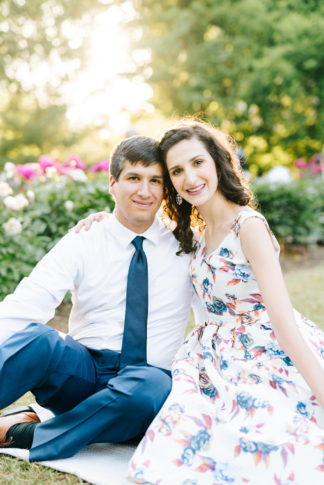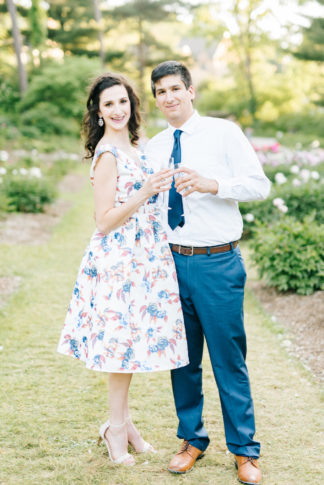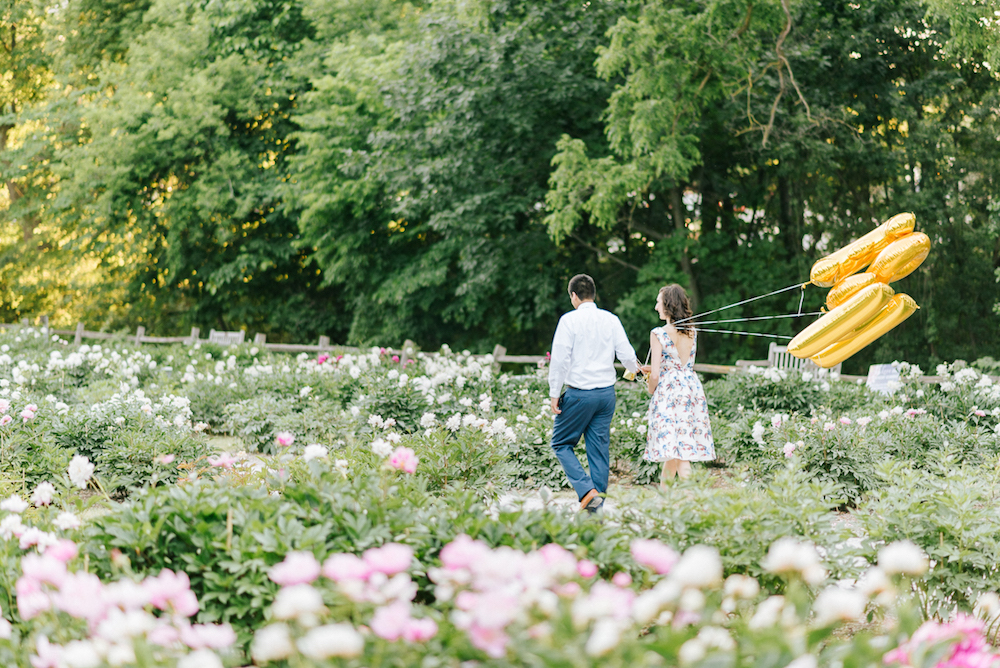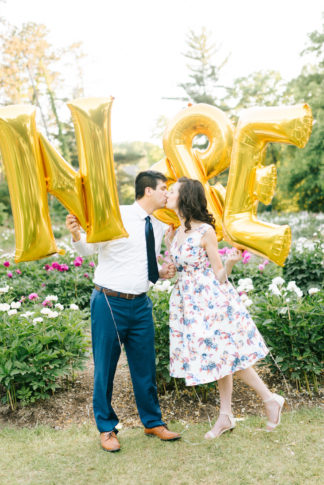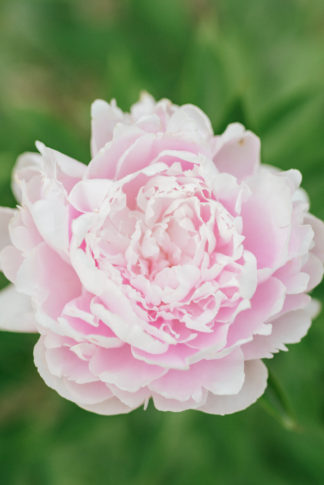 When it comes to choosing what you want to wear for your engagement shoot, don't wear something that you wouldn't feel yourselves in! I would suggest taking a look in your closet first and see what you could use as inspiration for both your casual and formal style shoots. Looking in your closet allows one of you to be inspired by the other, then go from there to find outfits that compliment each other well. 
Balloon + Peony Filled Garden Engagement Vendors:
Photography: Beth Joy Photography, // Hair and Make Up Jennifer Martin Hair & Makeup
SEE MORE BALLOON INSPIRATION:
Swoonworthy & Oh-So-Romantic Amalfi Wedding Escape {darinimages}
Stylish Union Station Urban Engagement Shoot {Thousand Crane Photography}