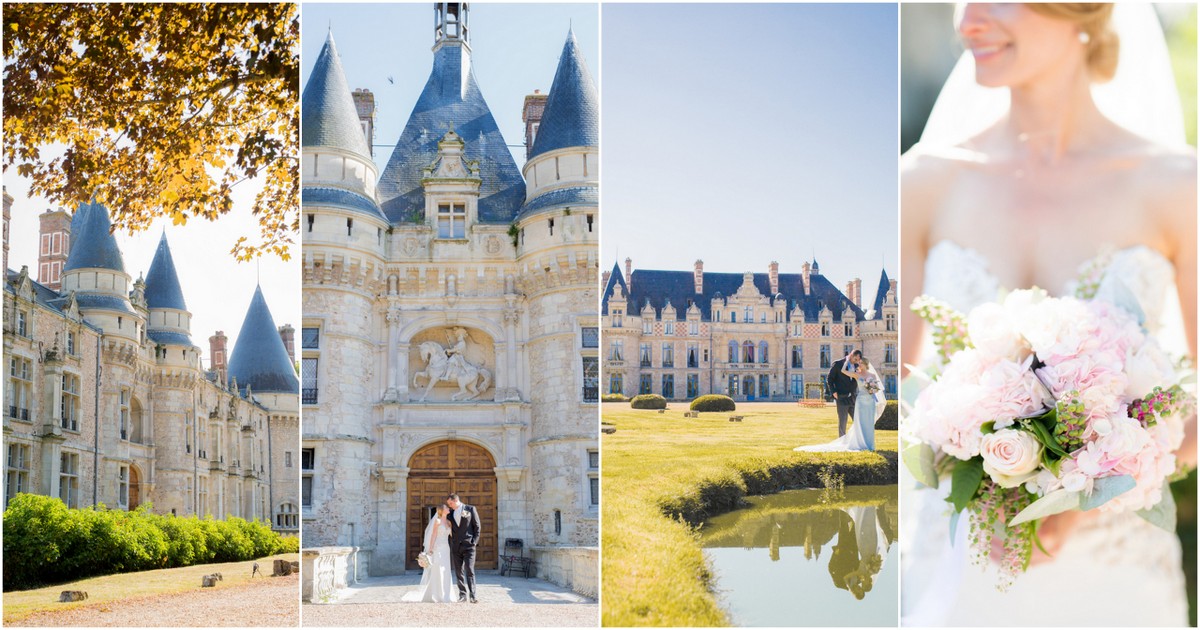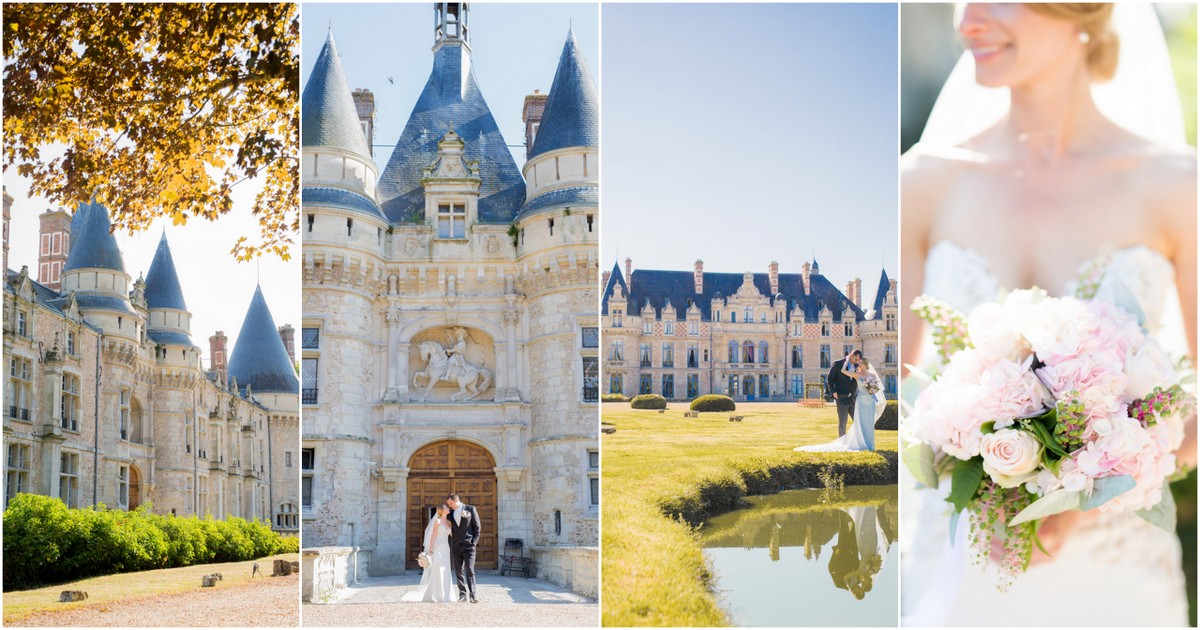 If you're planning to get married in a castle in the French countryside, you're going to love today's European destination wedding. It took place at Château d'Esclimot, in the north of France, and it's gorgeous! 
Australian born Aaron and Czech Vladka were married in France at a picturesque chateau just outside of Paris, complete with towers, balconies and turrets! The adventurous couple had their hearts set on a destination wedding in France because of its rich history, picturesque chapels and village churches surrounded by vineyards. Added to this was the groom's love of good food, and the bride's soft spot for fresh pastries and cakes.  The couple had a feeling that it would be difficult to have a bad meal in France, and we're guessing that they were right!
Paris Photographer Pierre was there to bring us these spectacular images – wow!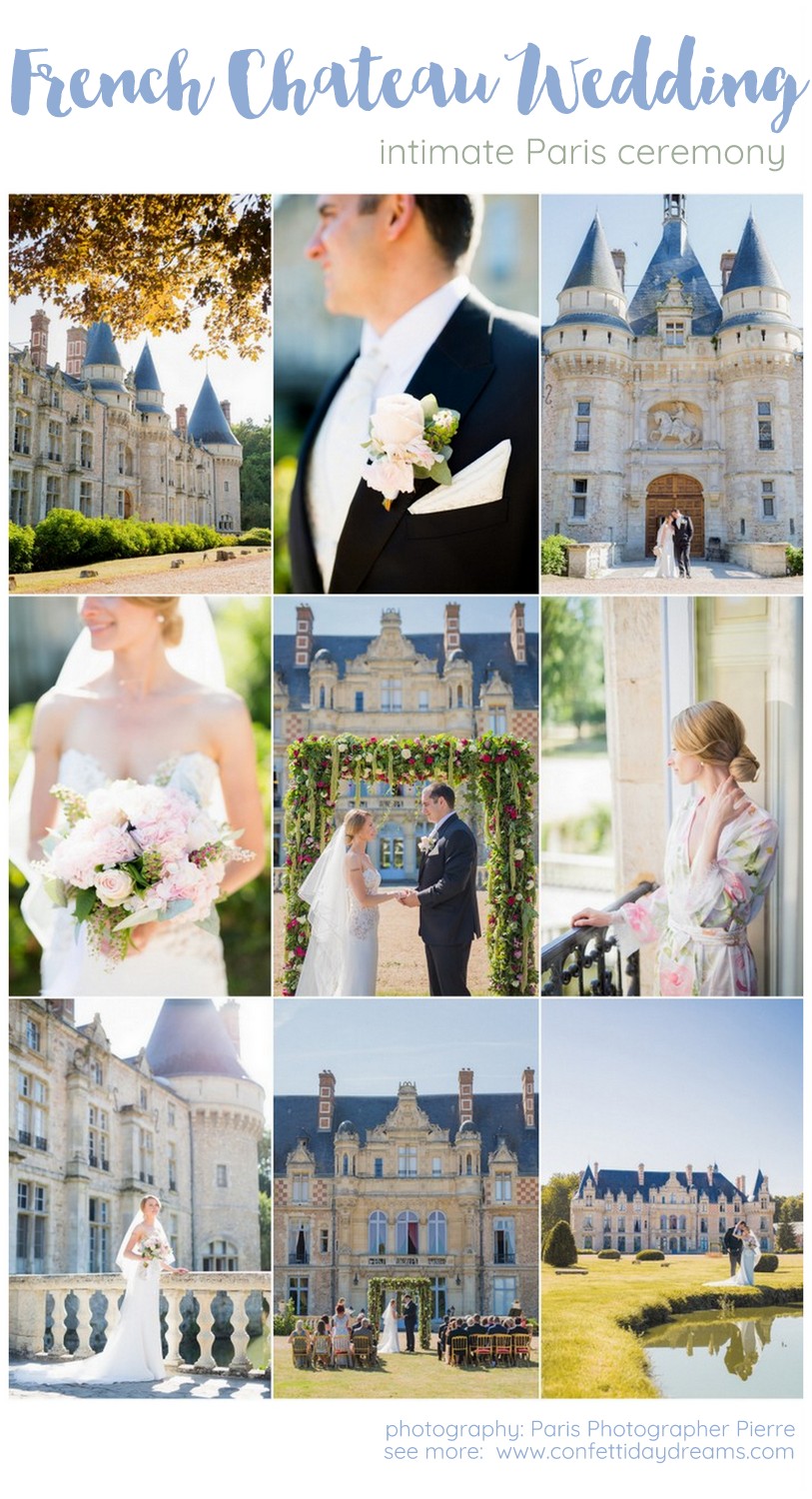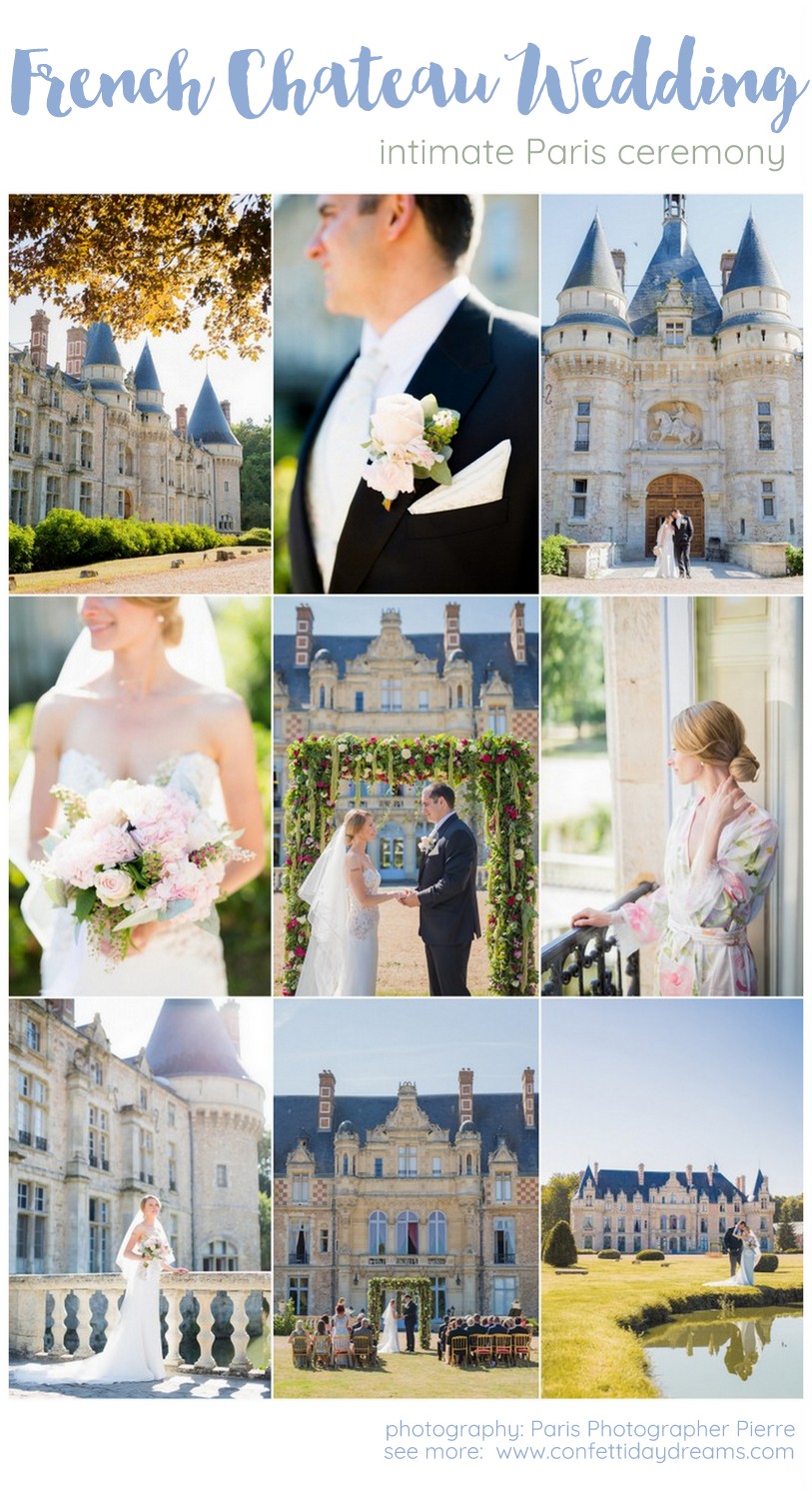 Planning a French Chateau Wedding
The couple wanted to keep their French destination wedding small and personal. "Our vision was to keep the day simple, in natural and fresh colors there were in line with the style of the French chateau."  The couple created a celebration that was fresh, with hints of vintage style.
How long did it take to plan your French Chateau wedding?
"I started planning about 18 months before wedding date," shares Vladka.

18 – 10 months before, the couple began searching for local wedding service providers, including their photographer, hair and makeup stylist, celebrant, and violinist, explained Vladka.
6 months before, the couple arranged accommodation, as well as the ceremony and reception set up.
3 months before, the couple focused on  menus, wedding timelines, guest seating, and confirming the final arrangements.
How did you select your French destination wedding venue?
We wanted a French Chateau which operated as a hotel. This meant that guest accommodation could be organised at the venue, avoiding any unnecessary travel on the day. It was important to us to have a venue with easy access to and from the international airport as we had two families coming from around the world. We performed our research online and then selected Chateau d'Esclimont. It was only one hour from Paris!
How did you select your French service providers?
Vladka planned their wedding on her own, long-distance from home in Australia. Communication was performed via email, with the need for hardly any phone or Skype calls. "I was probably very lucky, because all the people I worked with were amazing," says Vladka. "They were very responsive, I always got advice if needed, and each of my vendors were 100% professional."
If you are looking for vendors aboard, Vladka suggests asking for recommendations from the vendors you are already working with (such as the venue, or photographer) because there's a big chance that they'll be able to suggest someone with whom they have already worked successfully.
11 Tips for a French Destination Wedding:
Skip the international marriage license hassle! Consider getting legally married at home beforehand. "We were legally married in Australia a couple of months before our wedding. Hence our wedding in France was a celebration which required no marriage licenses. I recommend this to everyone," says Vladka. "Getting legally married in France would involve a lot of unnecessary headache. Aaron and I have two different nationalities and none of them is French!"
Announce your French destination wedding at least 12 months in advance. "We announced our wedding in France 18 months in advance, giving our guests ample time to plan." This gives friends and family plenty of time to organise travel, accommodation and possibly other travel plans. "In fact, all our guests took to opportunity to organise their  own holidays overseas and then just popped over to our wedding! I think it was one of the reasons that everyone enjoyed their time at our wedding so much."
Consider a venue which offers both ceremony and reception locations. This convenience was a must for the couple: "The set up of both ceremony and reception was organised by the venue staff. I simply provided details of where I wished to have ceremony set up, and how to set up the reception room." Vladka then worked with a florist who provided the floral arch for the ceremony and decorated tables for reception. "I sent him photos of flowers and colour combinations I wish to have, inspired by the vintage style of the French Chateau."
Give your guests ample location information and provide helpful travel suggestions. "We ensured everyone had details of the location, and suggestions on how to get there."
Think about the weather! The best weather for a Paris wedding is usually during the warm months of June, July and August. The cooler months of September and October are also popular, however rainfall starts to increase around this time. Autumn and Spring also have their charms, despite the temperatures being usually somewhat cooler, explains Paris wedding photographer, Pierre: "During Spring couples can enjoy the blossoming of cherry trees, and in Autumn  leaves change colors – both which are beautiful in photographs." Also it may be cheaper and easier to get your preferred date when you plan a wedding off-season.
Have a plan B for outdoor ceremonies. "The weather in France/ Paris can change quickly anytime of the year," explains Paris wedding photographer Pierre Torset. "When you plan an outdoor wedding I would recommend always having a plan B for indoors – even in summer!"
If your families speak two different languages, consider a blended language ceremony with thoughtful translations. "We arranged ceremony booklets that were one half English and one half Czech language so that everyone could follow," shares the bride. "Speeches during our reception were also translated into two languages, as our Maid of Honour read a translation for each."
Only include traditions which are fitting: "As per Czech as tradition, I should have broken a plate, and then clean it up together with Aaron," shares Vladka, who skipped this tradition. "We didn't want to damage any porcelain from  the Chateau."
Don't be afraid to get assistance. Although today's bride, Vladka, successfully planned her wedding from abroad,  it can be challenging to plan a wedding in France from a distance – especially if you have never been to France before, or don't speak the language. "It's never a bad idea to get some help," explains photographer Pierre Torset. "It can make things a lot easier when you hire a wedding planner. Check with your venue, they might offer the services of a wedding coordinator."
Avoid getting married the day of your arrival. "You may be jet lagged and tired during the first few days," says Pierre Torset. "There might also be a few last minute arrangements to be taken care of, or perhaps you simply require some time to settle into your new environment. Avoid planning your wedding for the first day of your stay, to avoid unnecessary stress."
Plan time to sight see in France / Paris . Many couples combine their wedding in Paris/ France with their honeymoon, explains Pierre. This is an excellent time for travelling the rest of Europe, too.
French Chateau Wedding: Married in France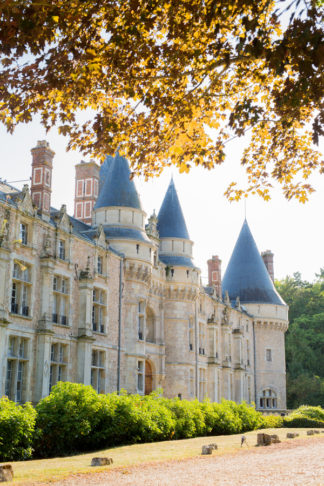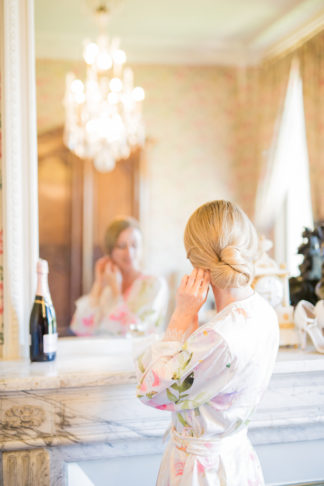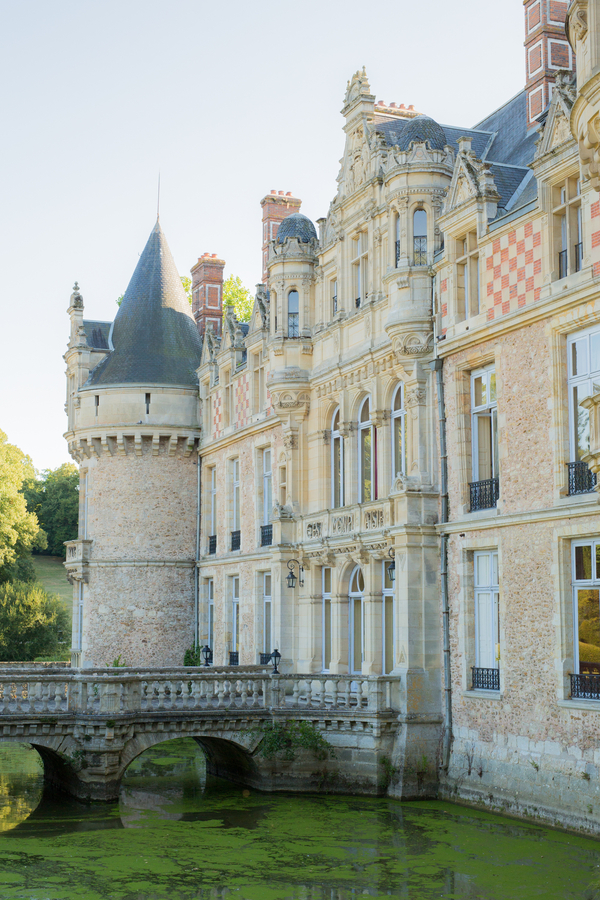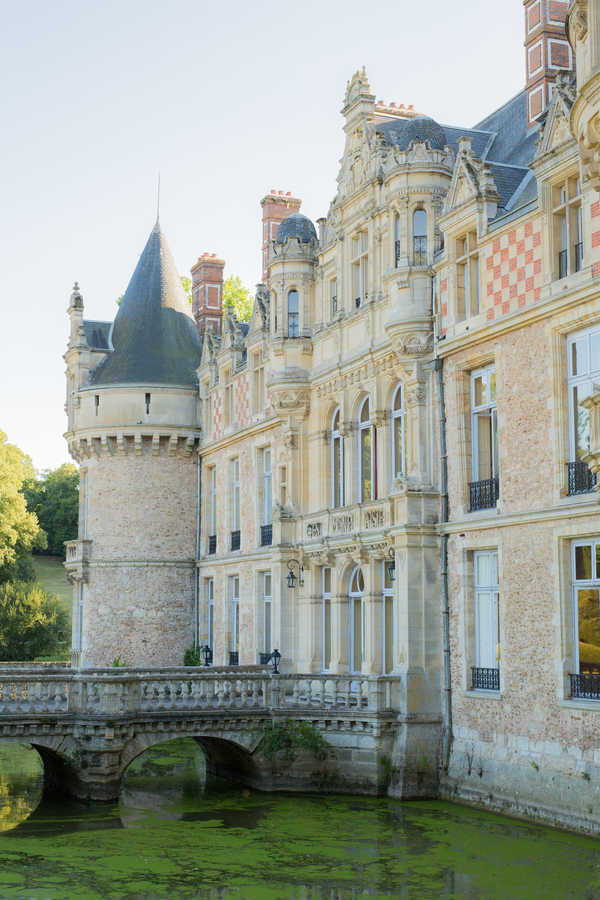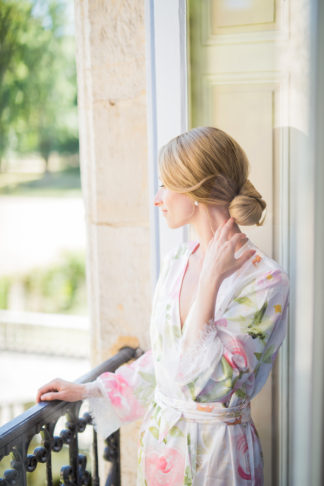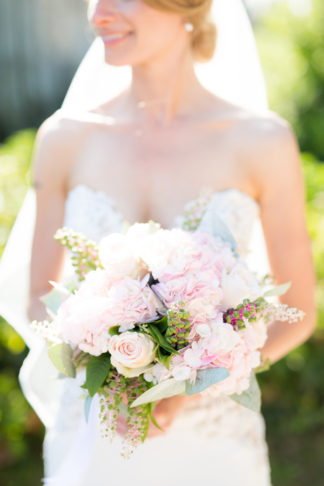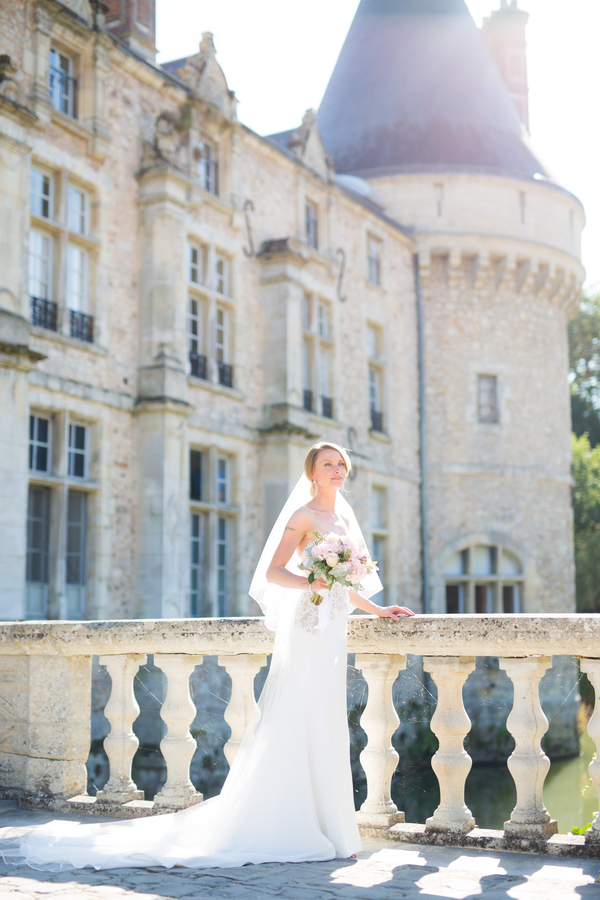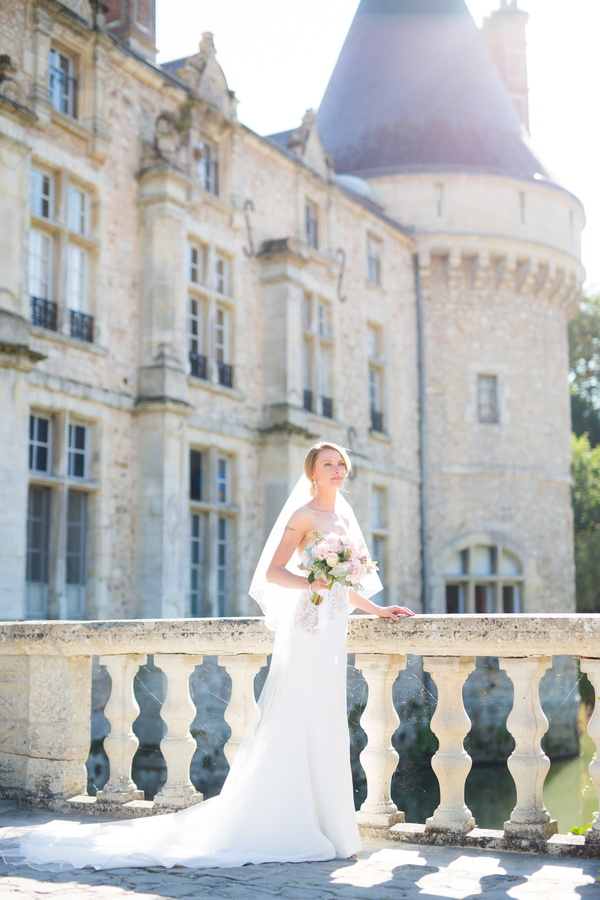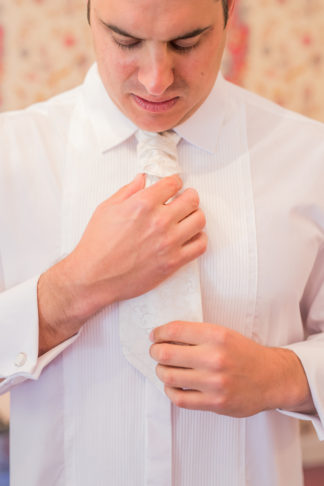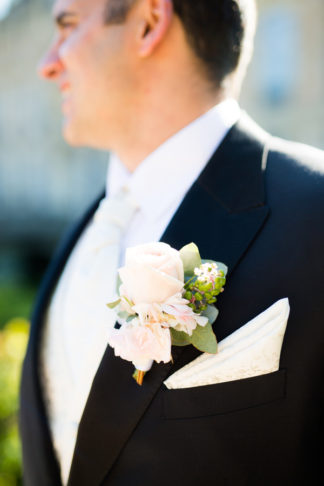 "My favorite moment during the wedding day was walking toward the altar and seeing Aaron waiting, looking at me."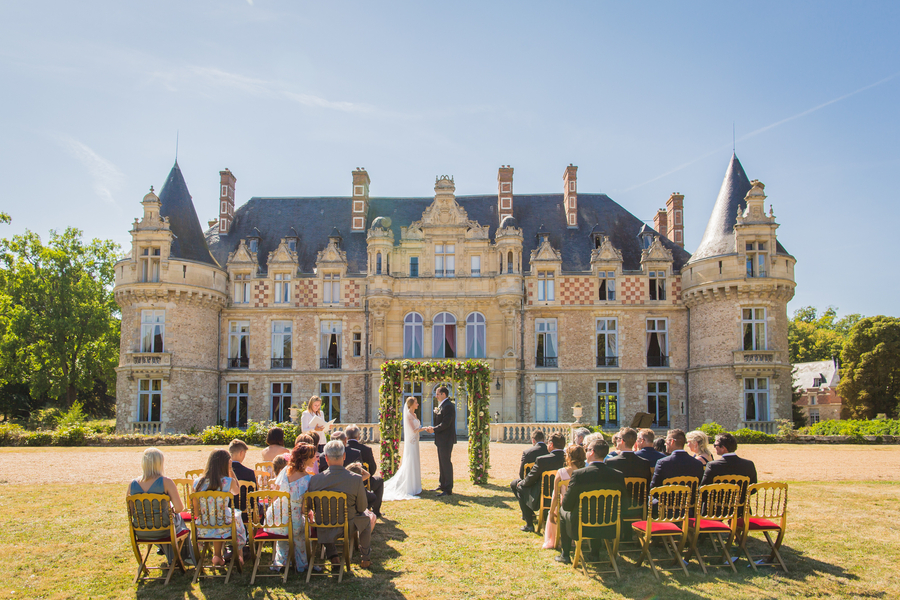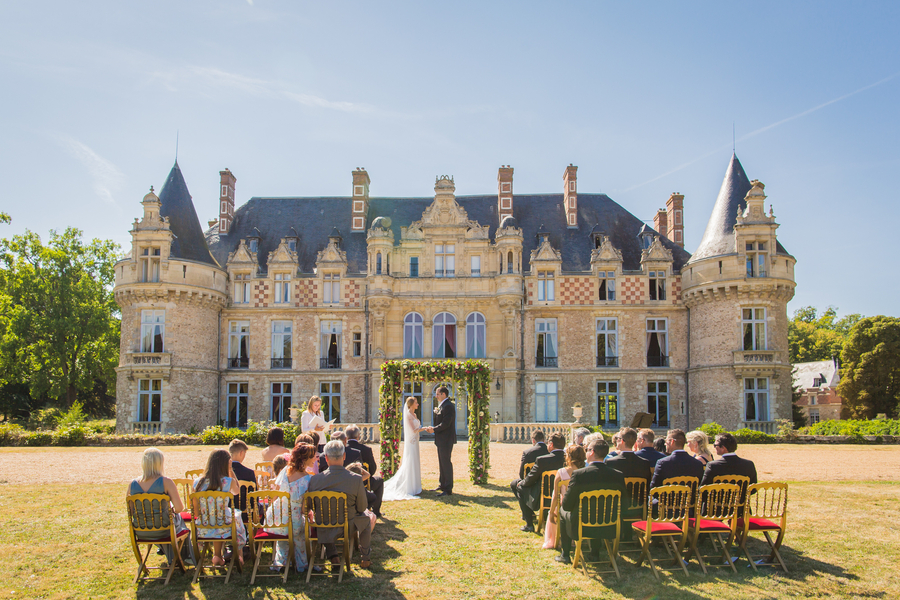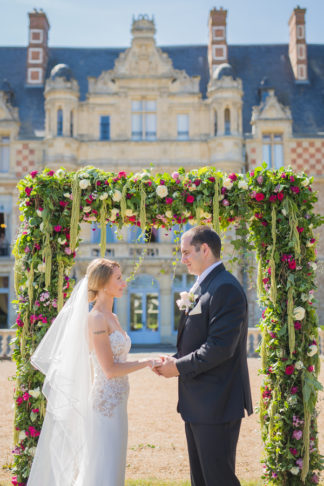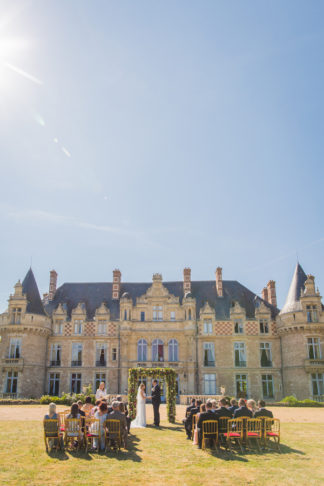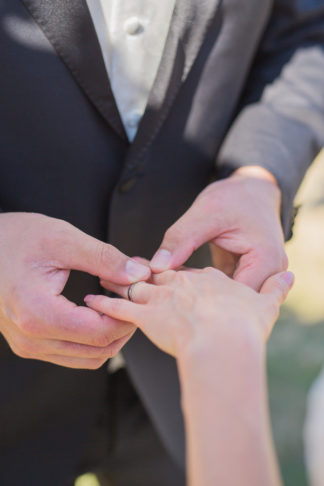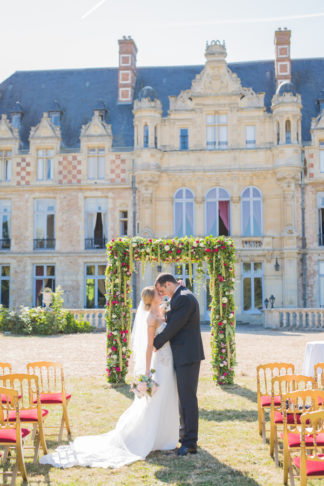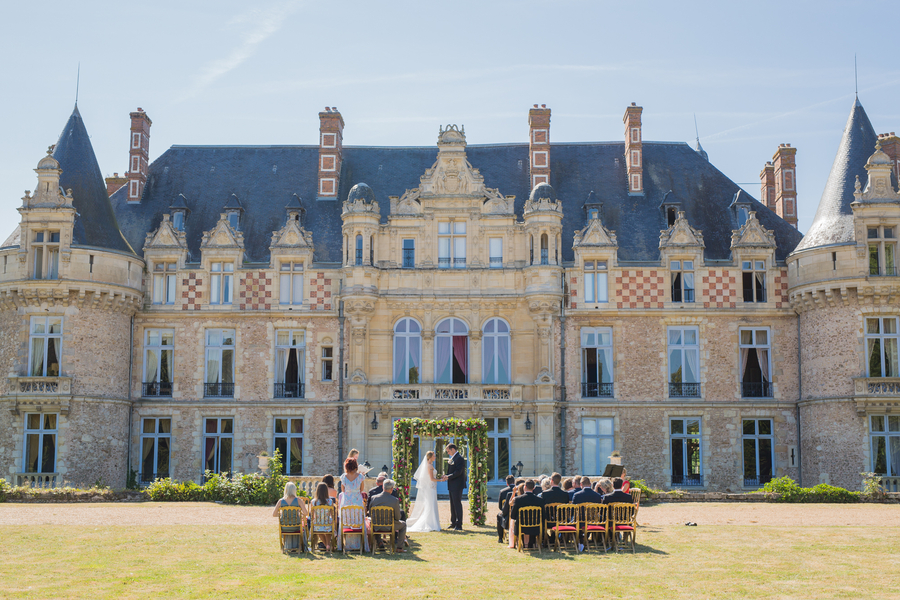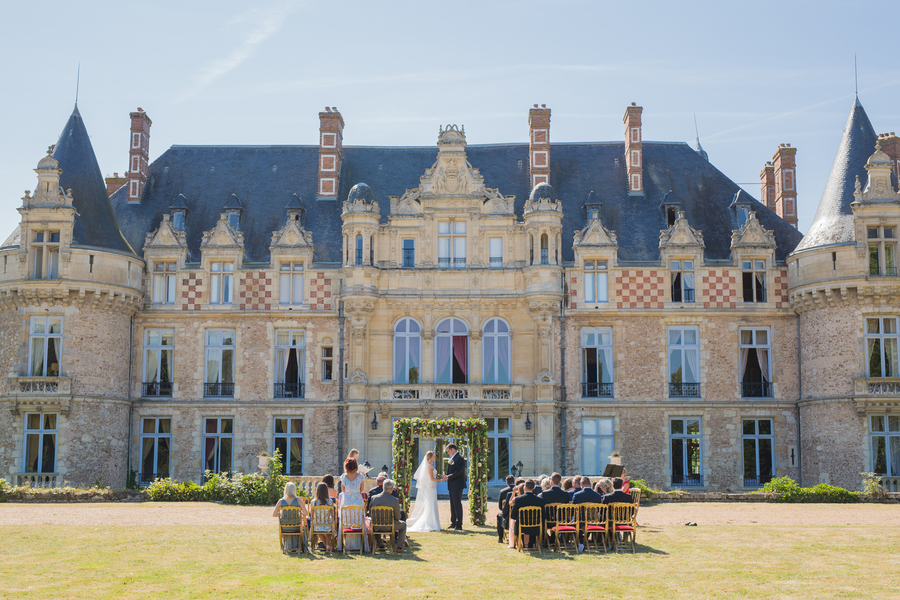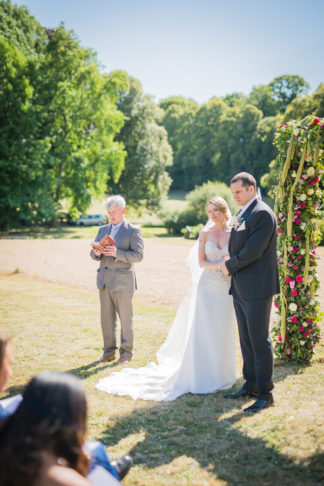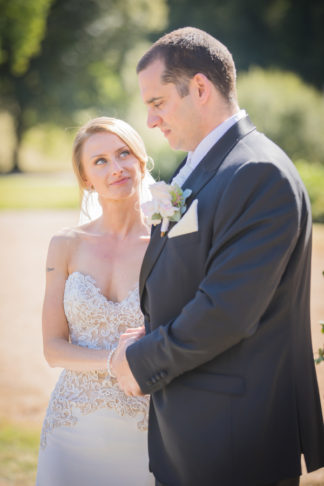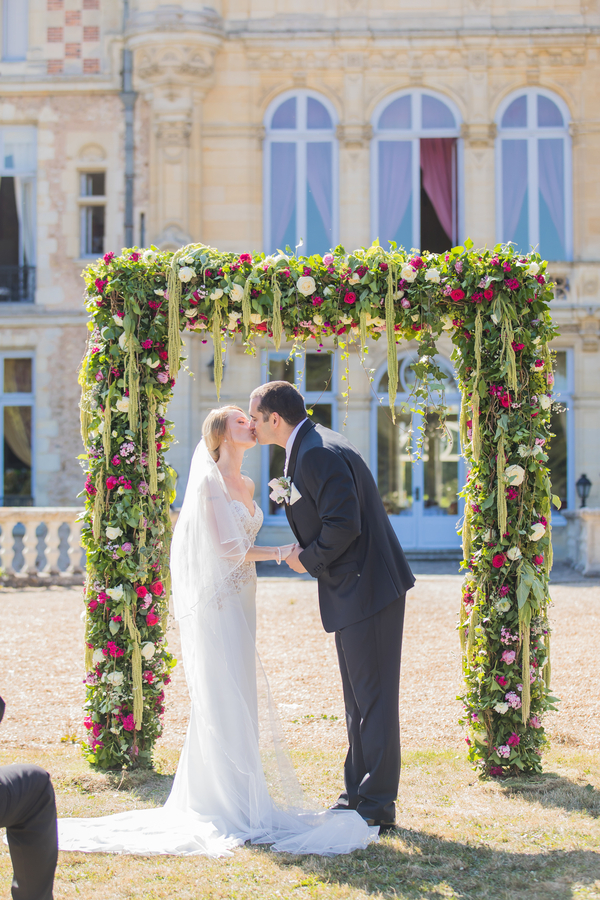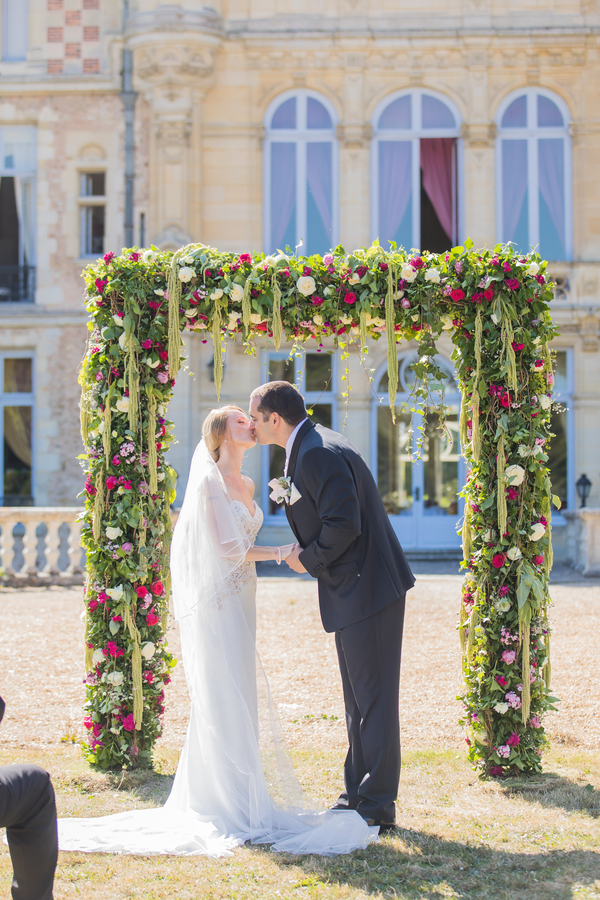 Aaron and I met in bar in Sydney, Australia. It was February 2013, just about couple of days after Valentine 's Day. I noticed Aaron because he was the tallest man in the room! After about week of texting we met again and have been together ever since! Aaron proposed on Valentine's Day 2016. We had dinner at a French restaurant (in Sydney) and when we arrived home, Aaron gave me a surprise gift – an engagement ring disguised in a box of perfume!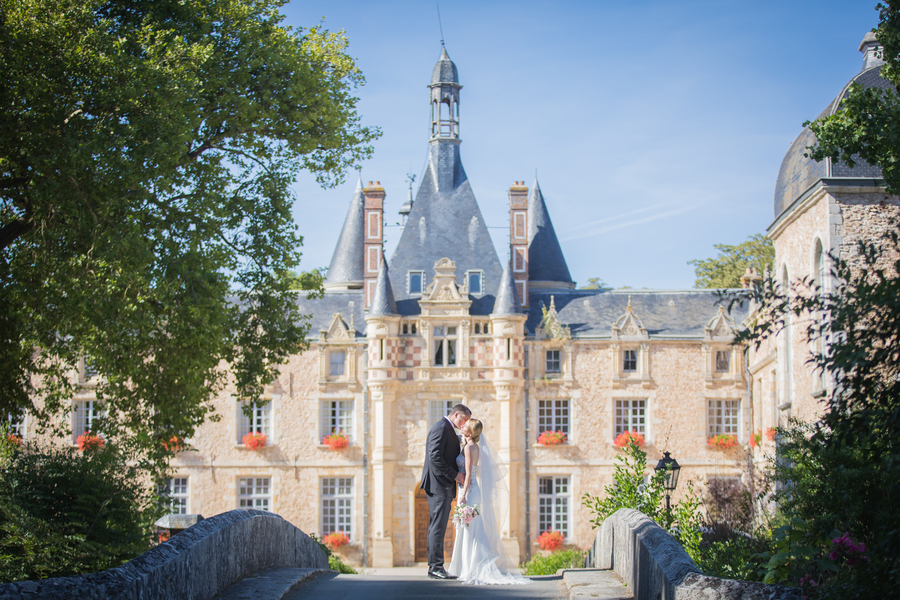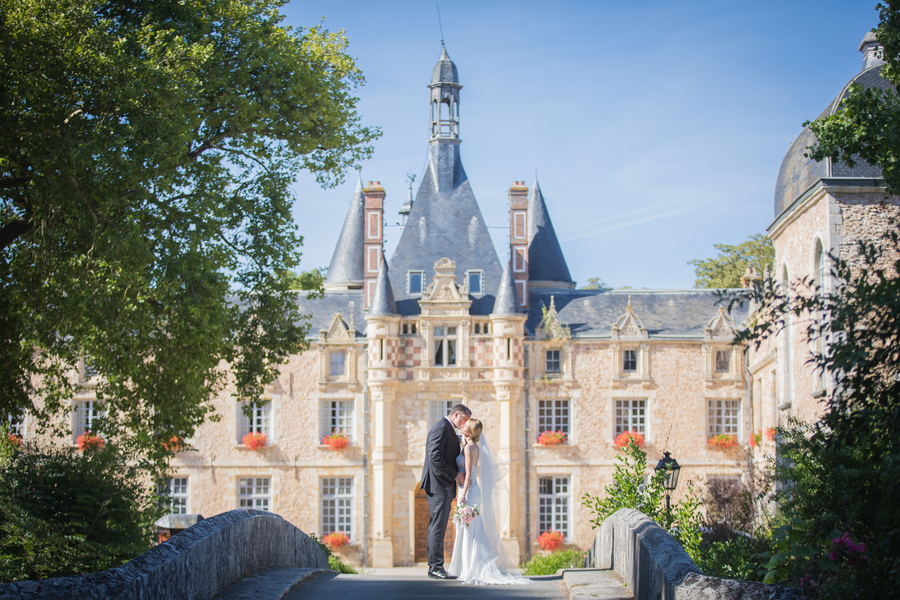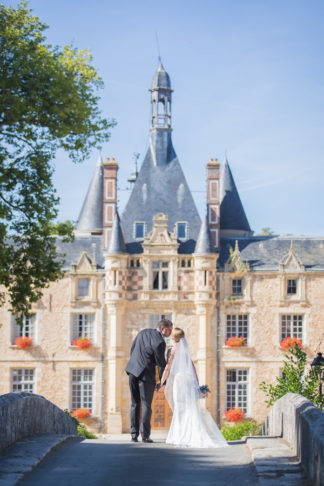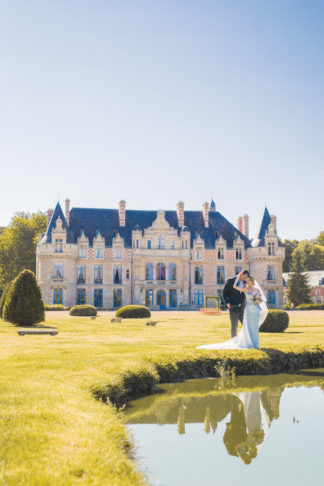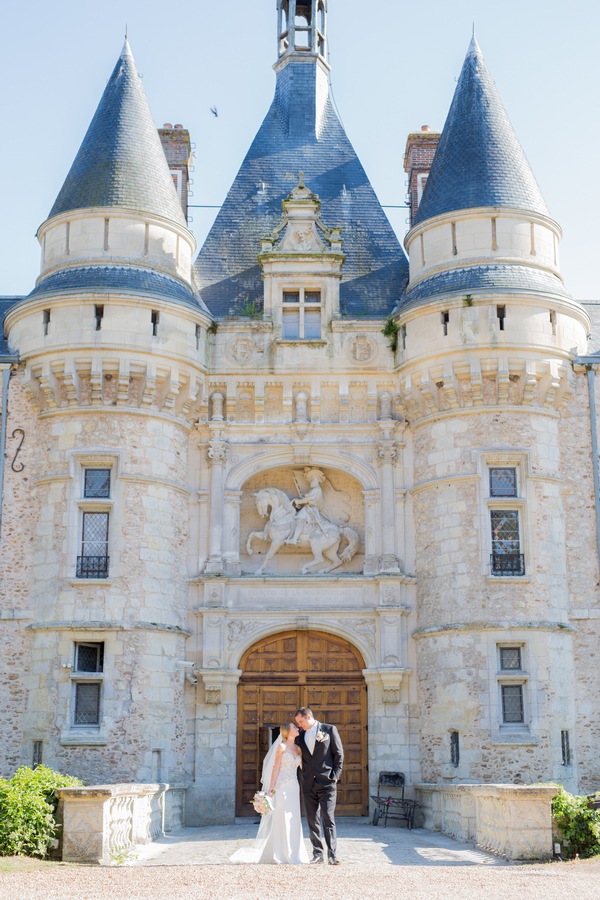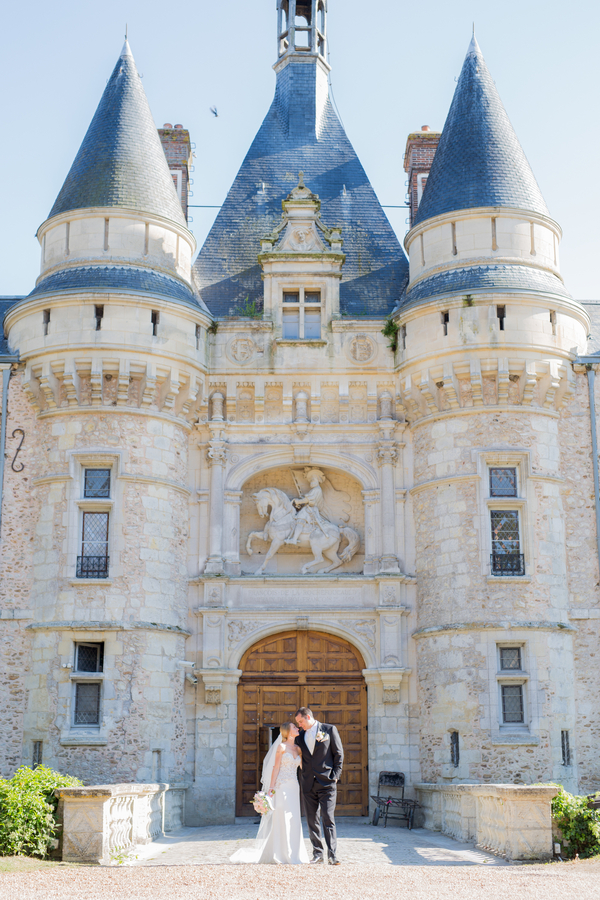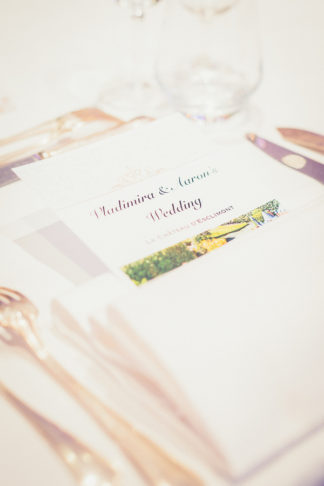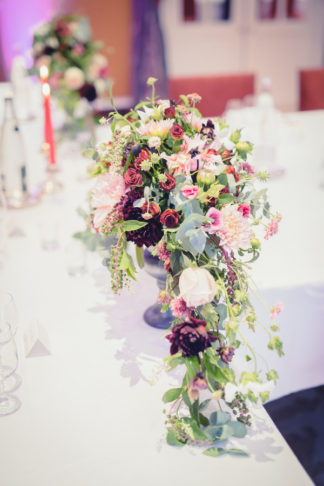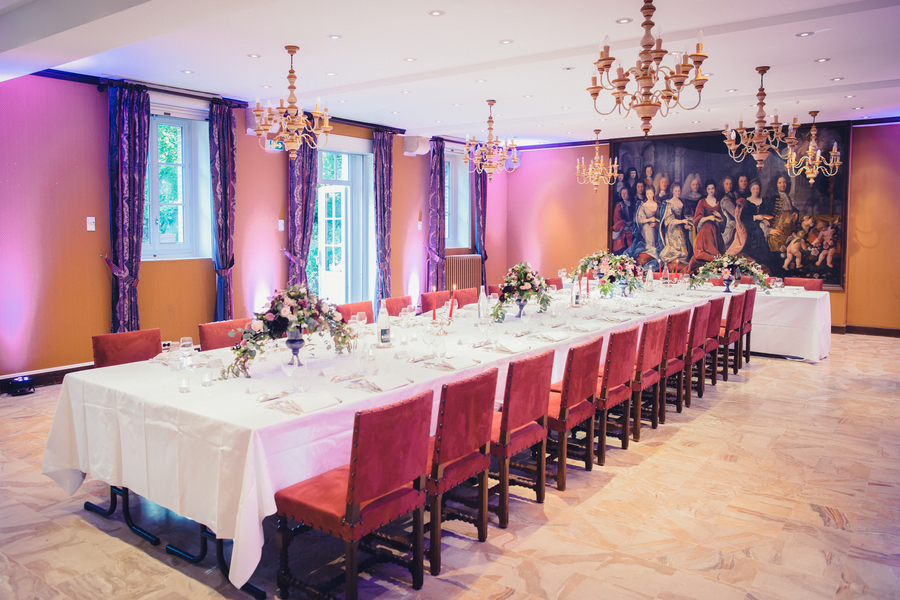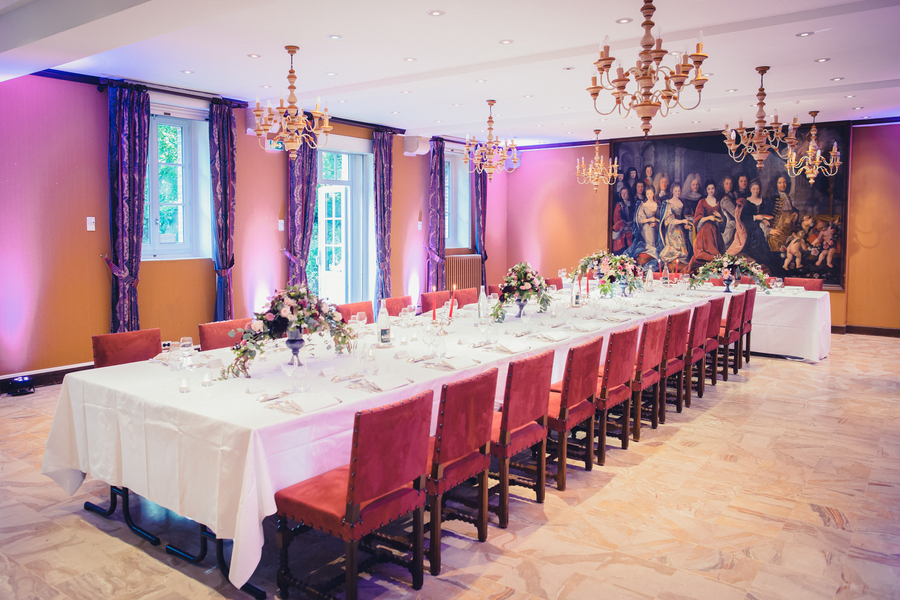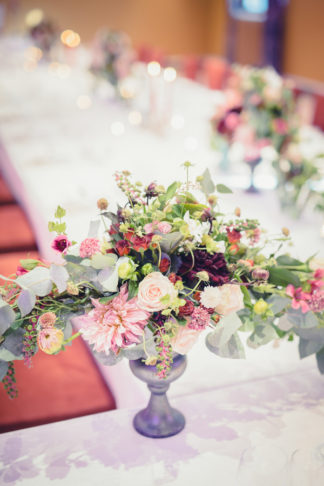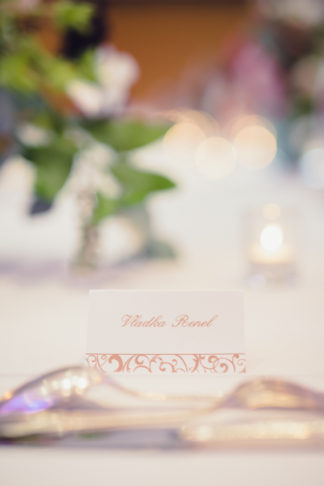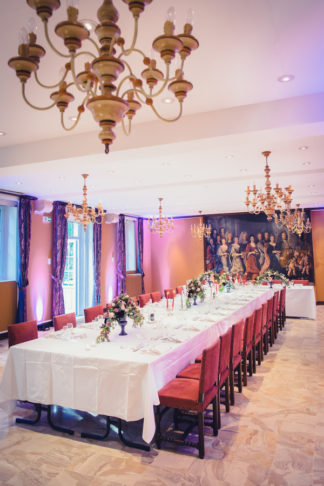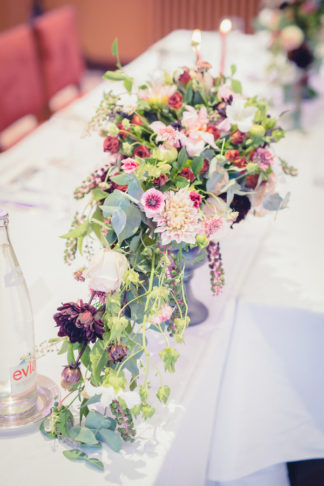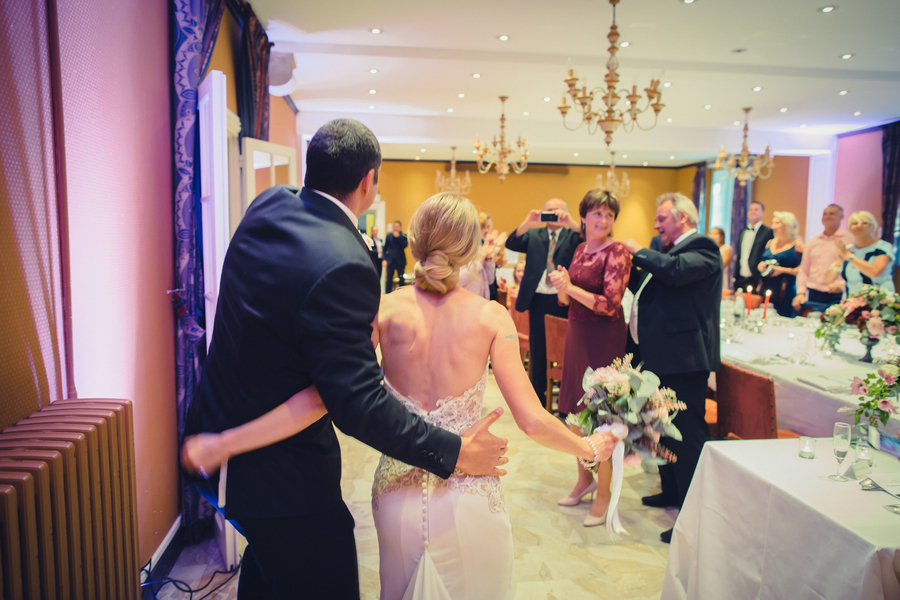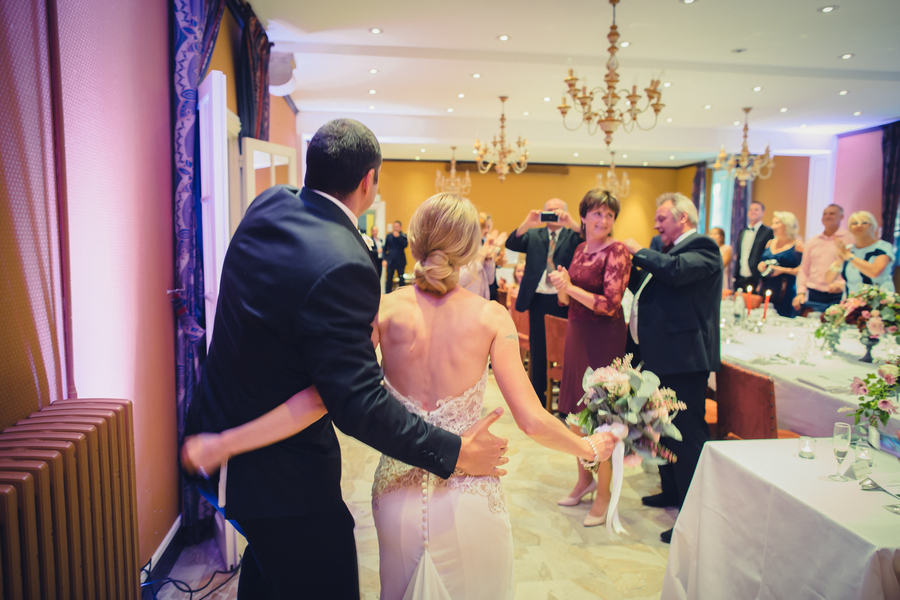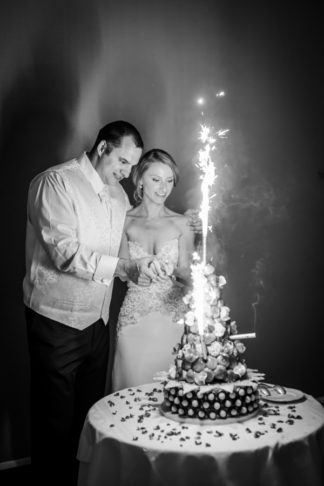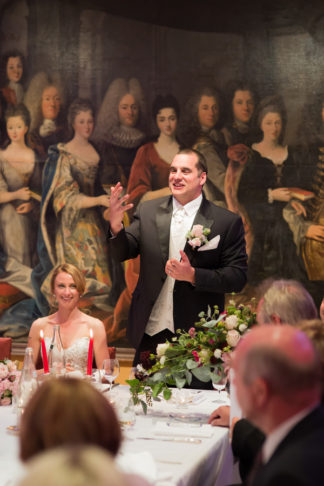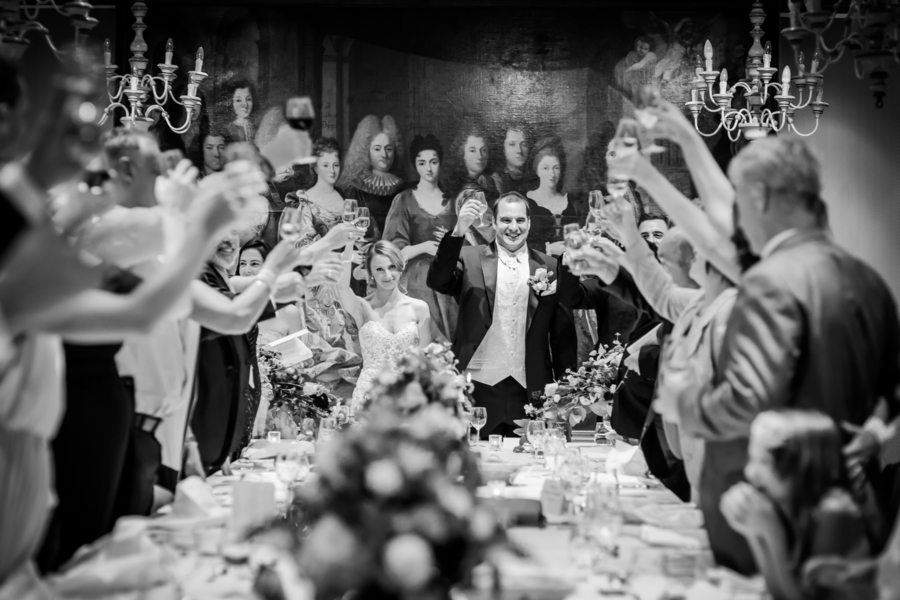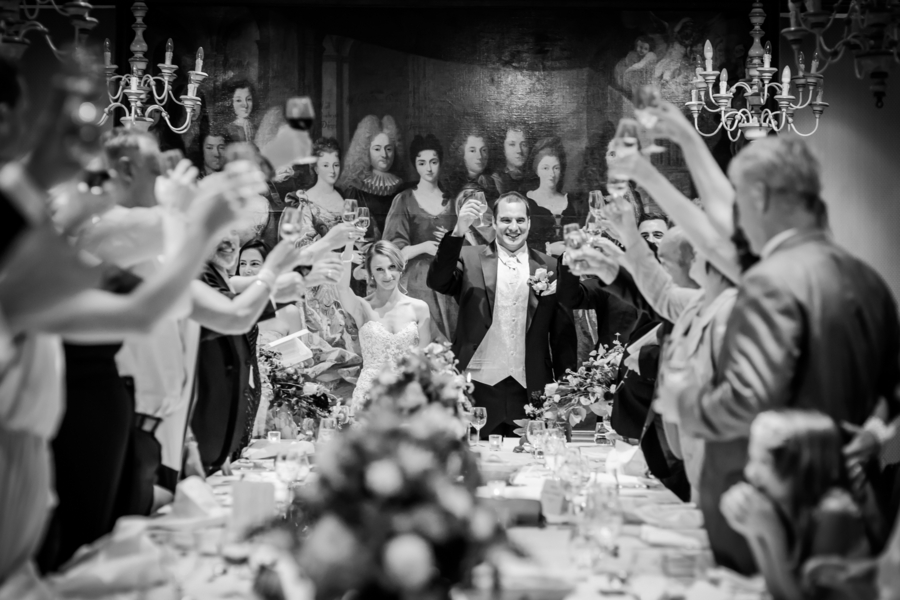 French Destination Wedding Service Providers:
View more destination wedding guides:
Plan an Intimate, Epic Lake Como Elopement {Rochelle Cheever Photography}
The Top 10 Pitfalls To Avoid When Planning Your Destination Wedding
View all weddings // Read wedding planning advice