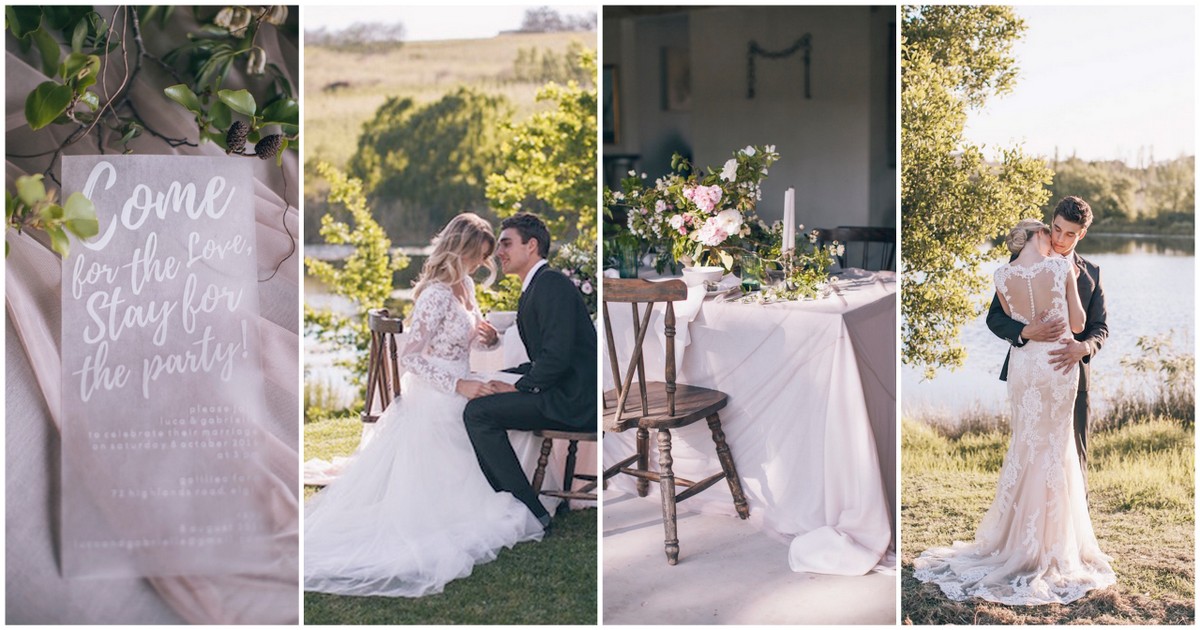 Planning to run away from it all in romantic wedding for two in Cape Town? We've got you covered! Get all the details on how to elope to Cape Town with advice from wedding planner Cara of The Mosaic Wedding Company, paired with gorgeous ideas and imagery captured by Neverending Magic Photography.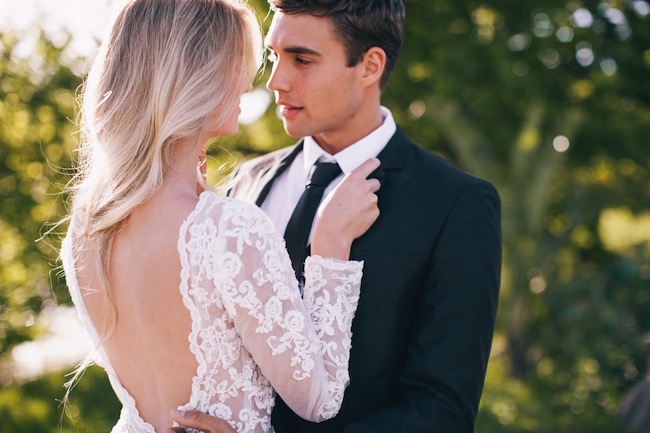 How to Elope To Cape Town
What are the most important factors to consider when you plan to elope in Cape Town, South Africa?
Check the weather for the date you plan to elope. Cape Town can have four seasons in one day. Couples planning an outdoor elopement should aim for the warmer months of September to February – but keep the notorious Cape Town wind in mind!
"Often couples plan to fly to SA for a beautiful outdoor ceremony that overlooks the ocean, but on the day, the wind picks up and all that time the hairdresser spent on curling your locks, is pretty much wasted," says Cara of Mosaic Weddings. "Have a back up plan. If you want an outdoor wedding ceremony, make sure the venue has an indoor area in case the wind picks up or it rains."
Have the correct marriage permits before you elope to Cape Town. Generally a South African couple requires an abridged marriage certificate, whereas foreign couples might require unabridged marriage certificates or an apostille. The exact requirements can depend on your country of origin.
Make contact with your marriage officer to determine exactly what paperwork is needed to ensure the validity of your marriage in your home country well in advance of your arrival. "Before securing your venue, flights or  travel arrangements, be sure of the exact paper work that is needed before leaving your country or city." Cara ensures her couples have a face to face Skype call with the marriage officer or priest so that everyone is on the same page.
Consider a symbolic Cape Town elopement ceremony: You might wish to opt for a symbolic wedding ceremony in Cape Town, whereby you are officially legally married in at a court house your home town before or after!

Have your pick of scenery! Cape Town is filled with diverse natural beauty – from iconic Table Mountain and Signal Hill, to iconic beaches, gorgeous winelands, romantic courtyards, spectacular flower farms, romantic forests like these and a beautiful urban city center, too.
Choose an intimate Cape Town wedding venue which caters to smaller parties. "Not every venue allows for such small weddings and a few have a minimum spend if there is a smaller number of guests," advises Cara. Cape Town wedding venues such as Galileo Farm can be a great choice for private ceremonies. "Galileo is tucked away in the Elgin hills and has some gorgeous landscape. There are some lovely places for photos, and the accommodation is perfect to get ready in," says Cara.
Don't be shy to enquire about Cape Town Elopement specials or packages. "Often venues, especially hotels in the city centre give specials if it is only a small group or two people," explains Cara.
Choose a great wedding photographer in Cape Town and capture some of those icon Cape Town backdrops! "Couples that want to elope often say that they have a friend that will take photos. Elopements usually cost less than a full scale wedding would. I suggest hiring a professional photographer with the additional budget eloping provides, even if it it just for 2 – 3 hours," says Cara. "You have one shot at this, make it count and make sure you will want to hang those photos on the wall and show them off to your grandkids one day. Photographs are SO important. I personally believe in spending money on a quality photographer is the best thing you can do, whether it is only 2 people or 100 at the wedding."
Check out our Cape Town Wedding directory for local wedding service providers.
WEDDING FOR TWO IN CAPE TOWN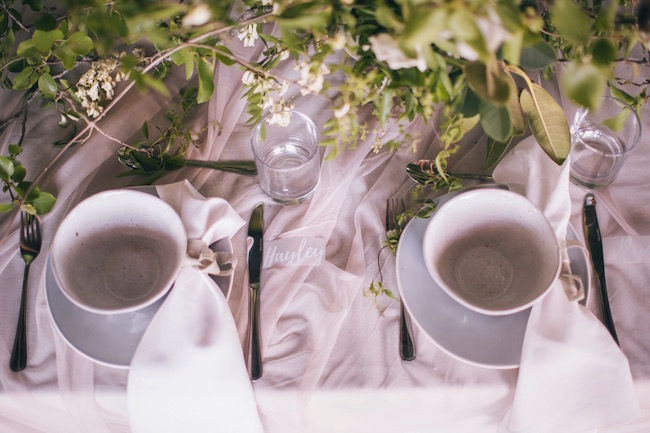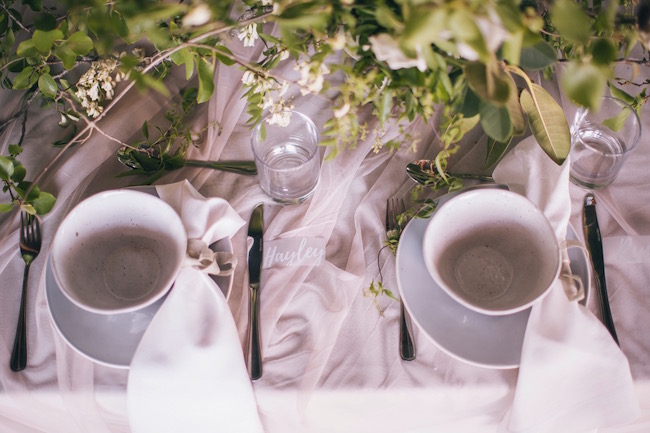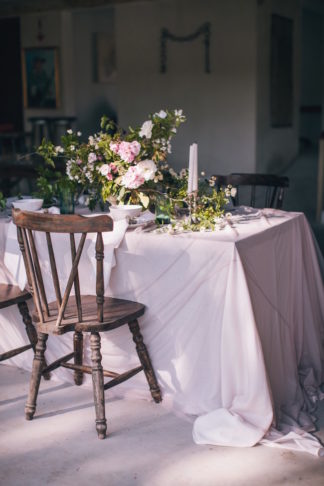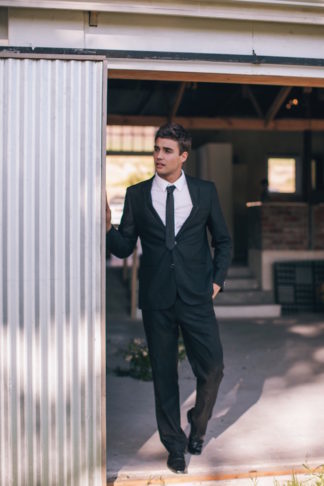 Intimate Cape Town Elopement Inspiration: "As it was spring, the inspiration for the shoot was the flowers and foliage that were available to forage at the fruit-growing Galileo Farm," shares Cara, who worked with a colour palette of blush pink, soft grey and fresh green. "The location we selected, Galileo farm, is found in Elgin. This part of the Western Cape is known for growing fruit, roses and plants supplied to nurseries around the country. The venue is suitable for a large group, while still being intimate enough for an elopement or smaller destination wedding few friends and family."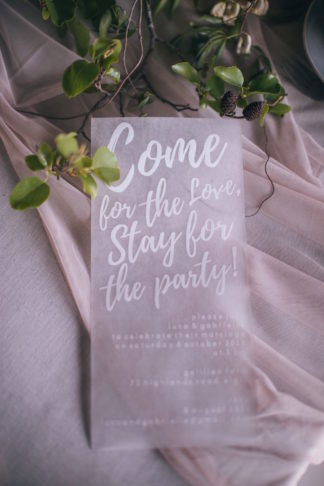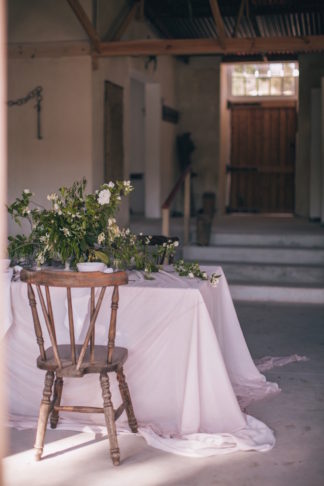 Stationery by Boutique Styling: For the stationery we wanted to create an organic & minimalistic design aesthetic which we did by using a transparent vellum paper, printed with white ink and kept the design simple by focusing on a typography based design. We wanted something that would just complement the floral styling, decor & venue ambience.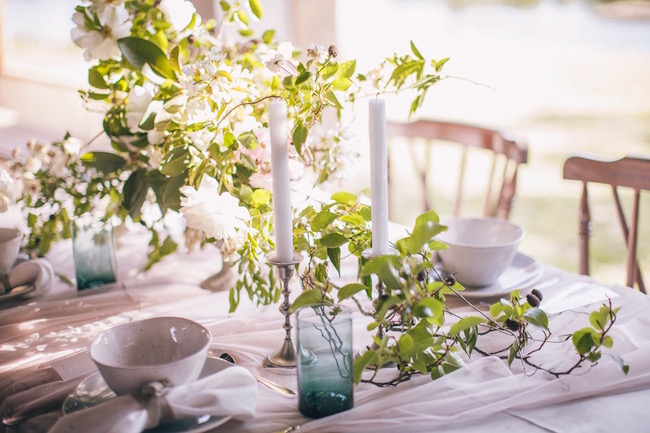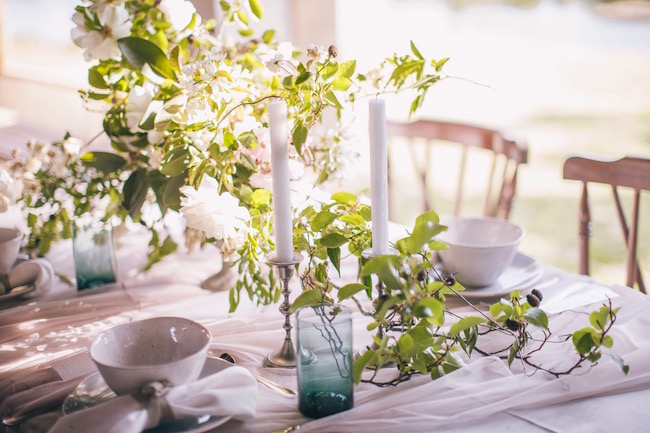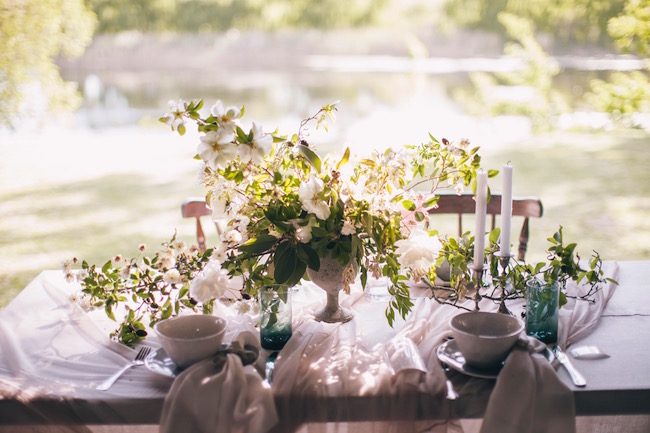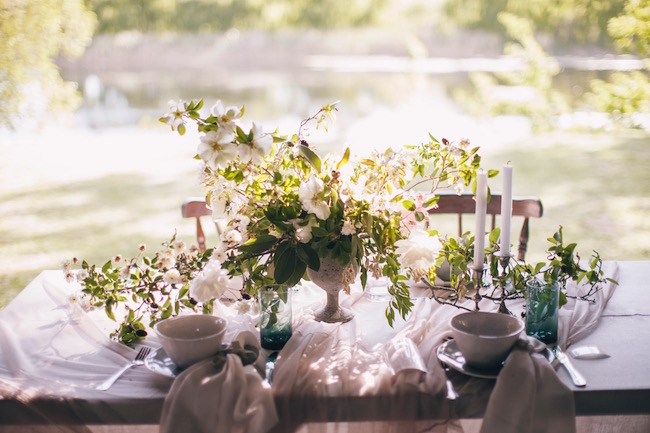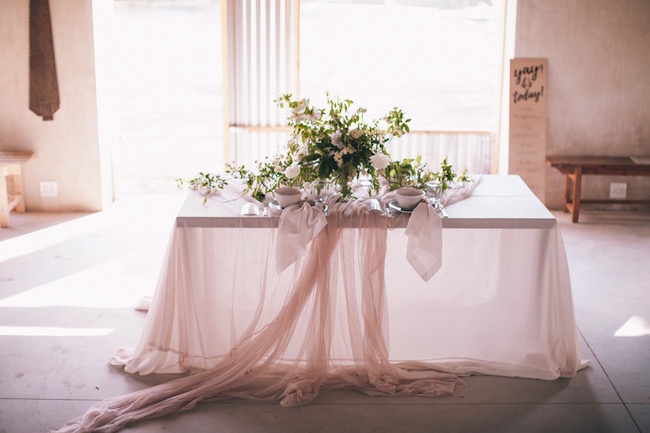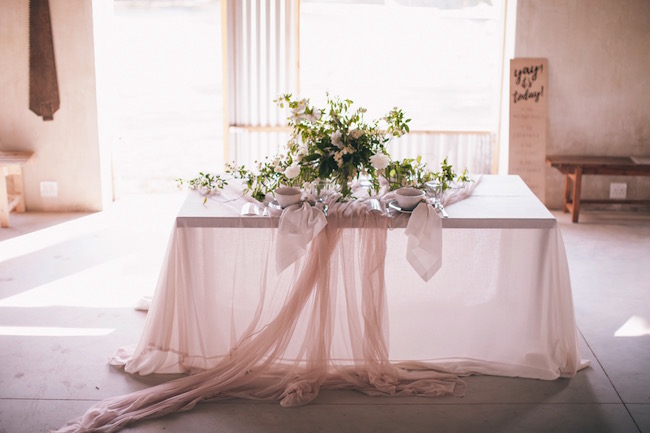 Sweetheart table set up: When eloping to Cape Town, all you truly need is a sweetheart table for two! This set up includes soft tulle table cloths from The Table Cloth Hiring Company, with glassware, crockery, cutlery and flowers supplied by Fox & Co.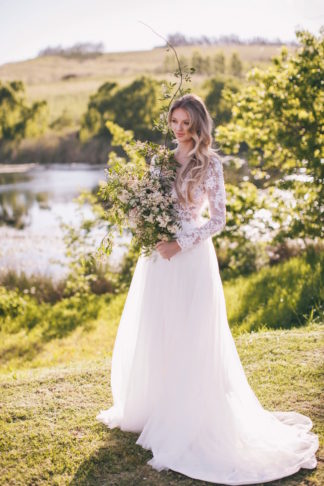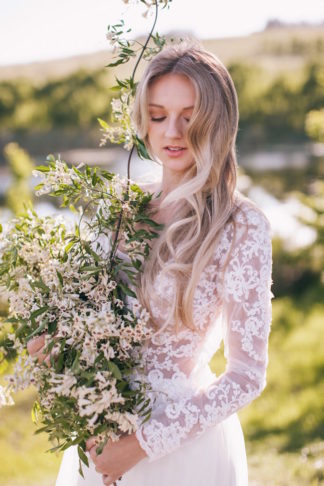 Flowers by Fox & Co: All flowers were foraged on the farm; they included climbing garden roses, creepers and foraged greenery. Not all venues will allow this, so make sure they do before clipping anything out of the garden. If you are not allowed to do this, chat to your florist and see what types of flowers they recommend for the style of wedding or Cape Town elopement you want. Even if it is only a bouquet you are wanting, make sure the style suits you and your personality.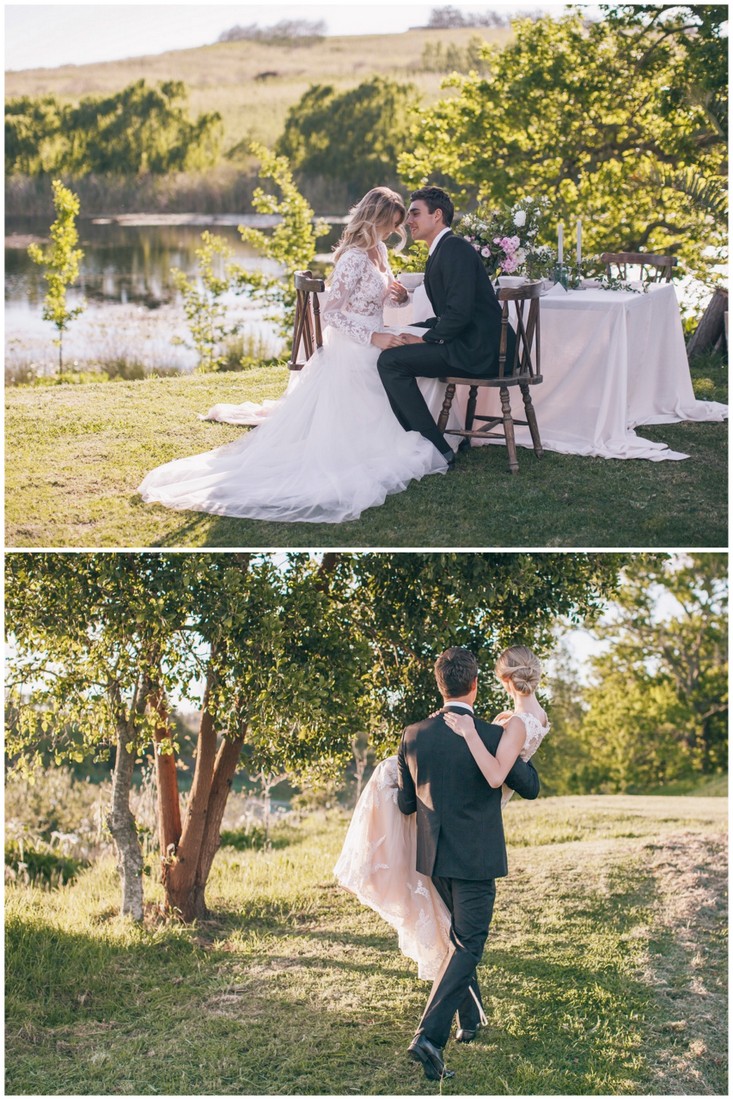 Hair and Make Up by Marite Clous and  Sarah Hoberman: The inspiration for the makeup was soft colors. The 1st look focused on a very dewy skin and accented cheeks where eyes take a minimal approach. In the 2nd look smiling eyes take the centre stage where dark warm chocolate shades are used to bring out her blue eyes.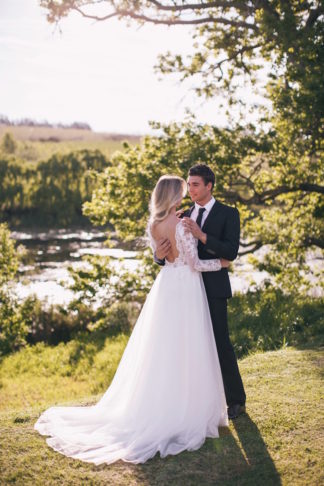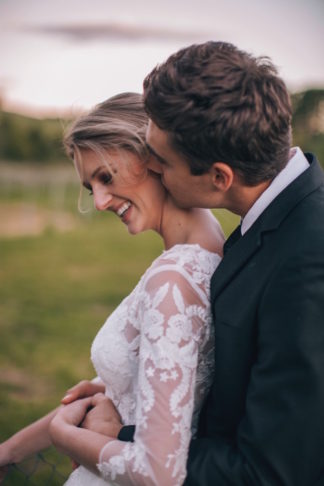 A selection of romantic gowns were sourced from The Wedding Boutique in Cape Town, including lace backed gowns, long sleeved wedding dresses and illusion bridal gowns.
Read the top 10 pitfalls to avoid when planning your destination wedding.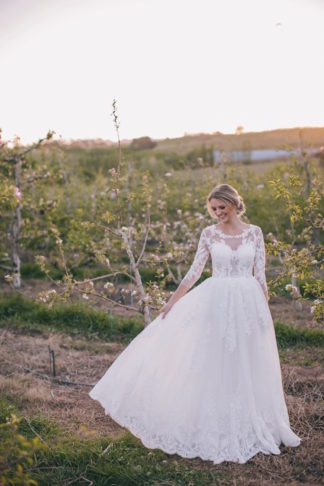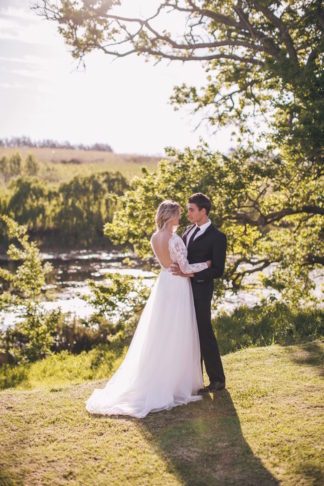 Read 10 Things Your Wedding Planner Wished You Knew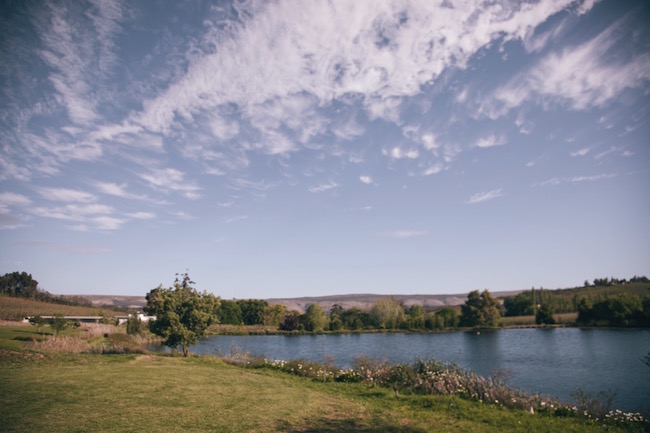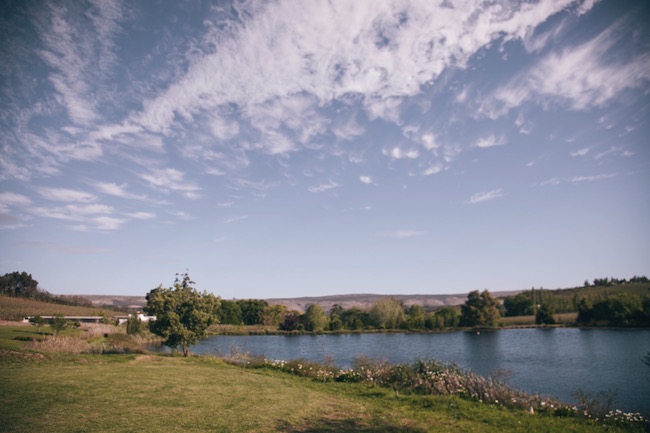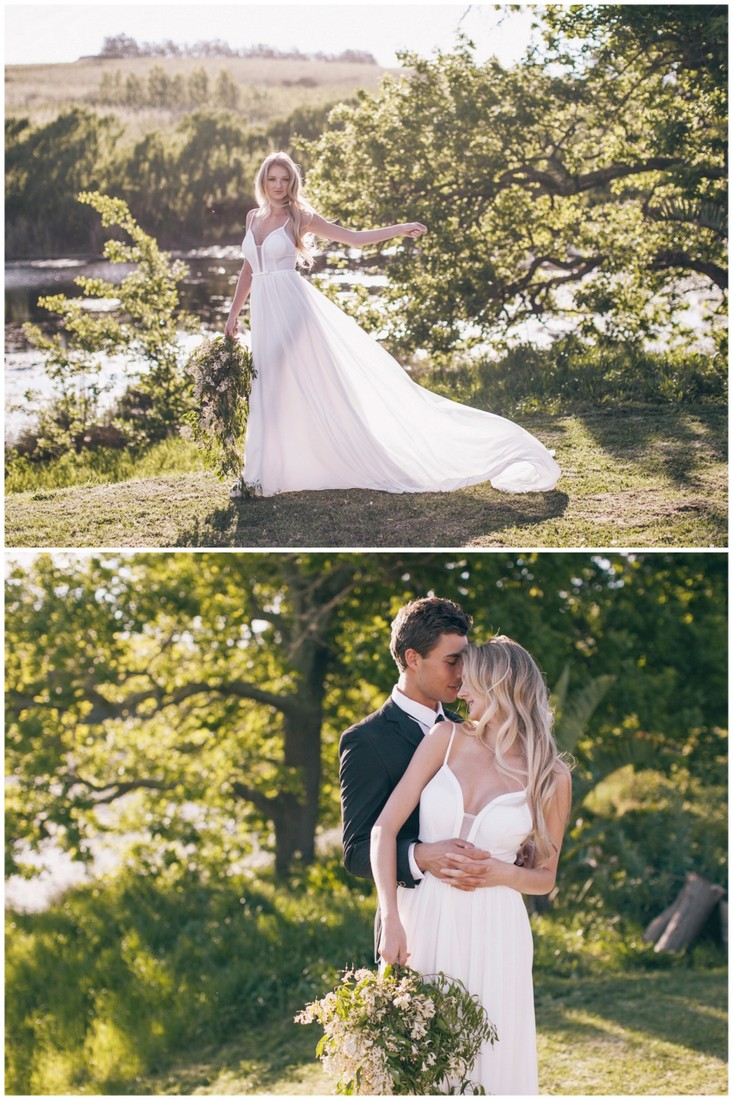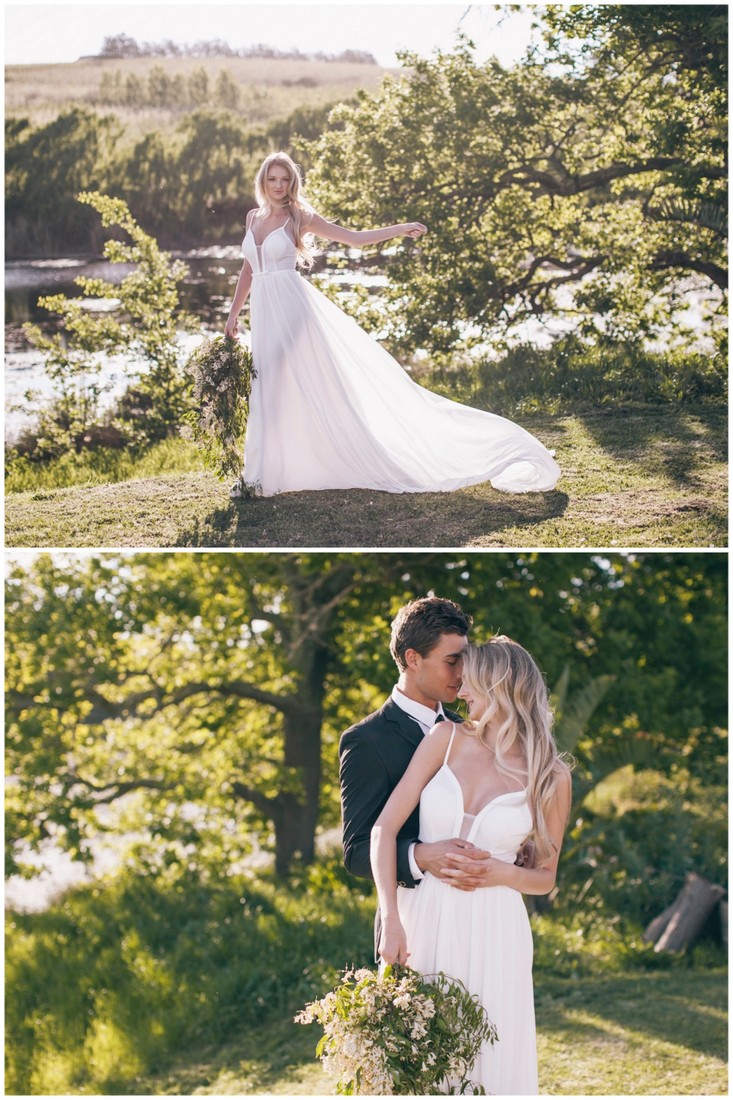 Read more wedding planning tips and advice here.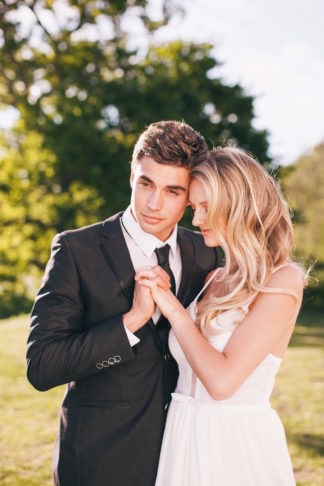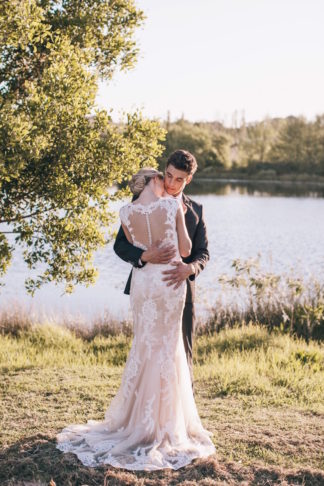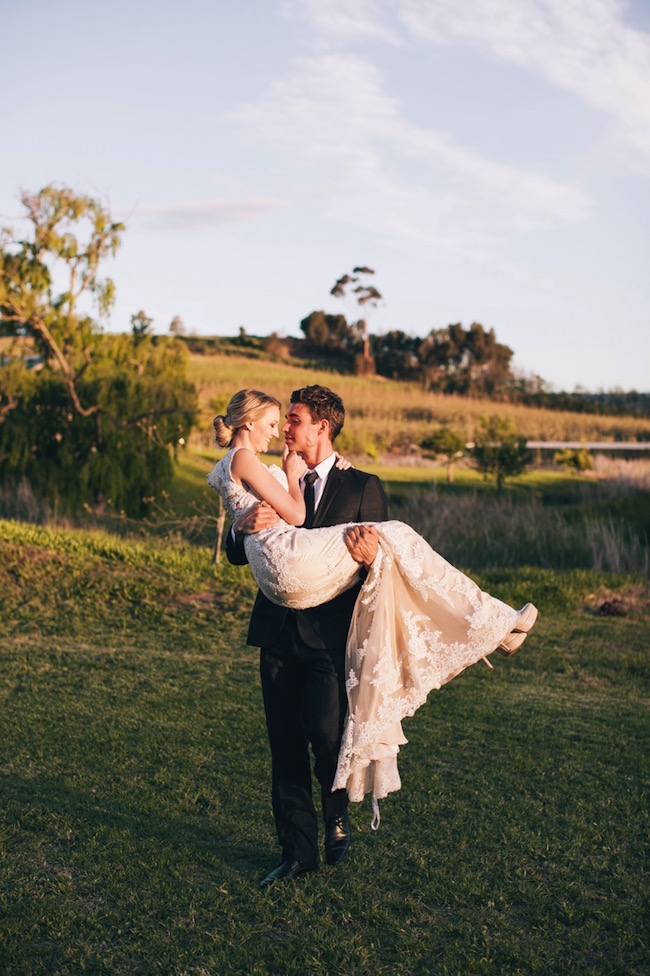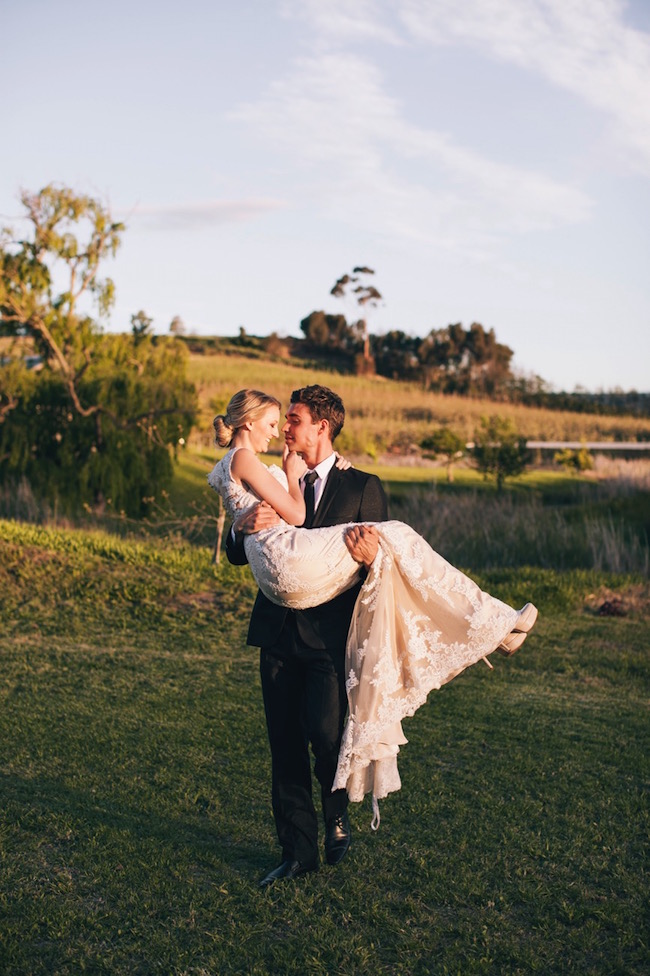 Cape Town Elopement for Two Service Providers: 
Photographer: Neverending Magic Photography // Planning and co-ordination: The Mosaic Wedding Company // Wedding dresses: The Wedding Boutique // Flowers: Fox & Co // Stationery: Boutique Styling // Venue: Galileo Farm // hair and make-up: Marite Clous // hair and make up Sarah Hoberman
Looking for more beautiful Cape Town weddings for ideas and inspiration?