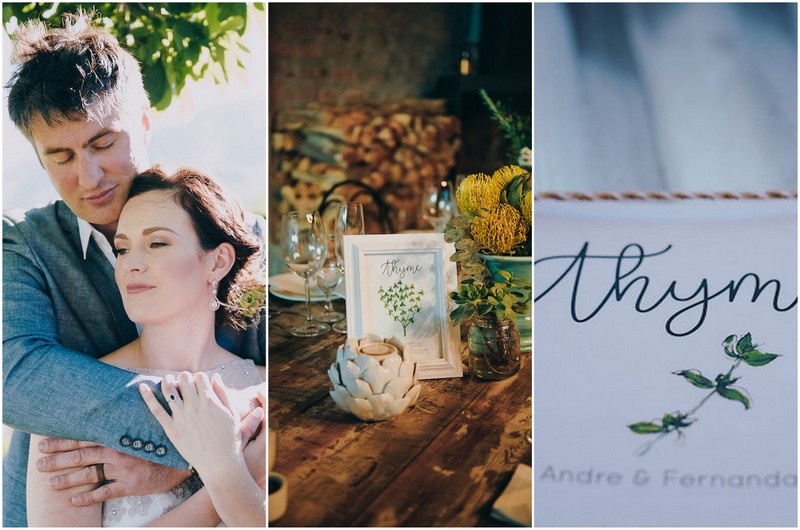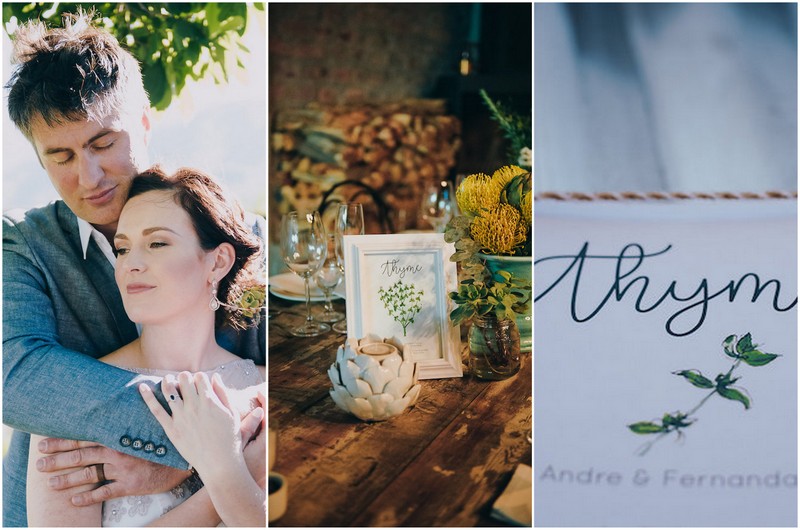 Elanza and Justin's beautiful rustic herb wedding was filled with clever, hand made touches and home grown greens! Artichoke and pin cushion centerpieces, olive branch chair wreaths, herb table names and numbers featuring catnip, thyme, rosemary and oregano, with a rustic bouquet of rosemary, succulents and more! If you're a herb lover or gardening aficionado, you're going to love their herb wedding theme, captured by Lauren Pretorius photography! 
Their hand crafted herb wedding theme was tuned into nature and down to earth. Think eucalyptus leaves, herbs, artichokes, rock roses and wild foliage! "Our South African wedding was organic, earthy and rustic," shares Elanza. "We're both people who love being in nature. I've always known that I wouldn't want extravagant flowers on our wedding tables." When Elanza saw Jaco's veggie and herb gardens their venue, Picardi Place, she immediately knew she wanted artichokes as part of the table décor: "This delicious veggie has always reminded me of the beautiful lotus flower! Once we booked the venue it was so easy to pinpoint a 'theme' because the Picardi Place already has its own personality."
The couple decided to add succulents (rock roses) to the mix for their herb wedding and grew their own especially for the celebration! Groom, Justin, made beautiful tea light candle holders that added height to the reception table features.  He also made the cocktail hour drinks – which we are told were a definite hit!
Elanza created a pretty Here Comes the Bride banner for their boys, and pretty much everything else was DIY apart from the food!
Beautiful Rustic Herb Wedding Theme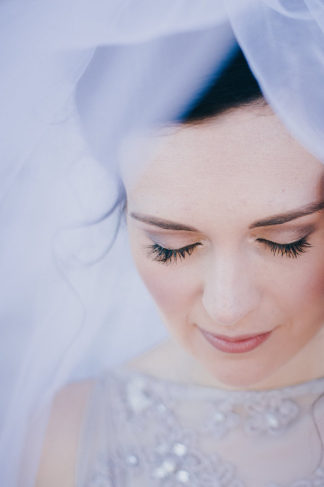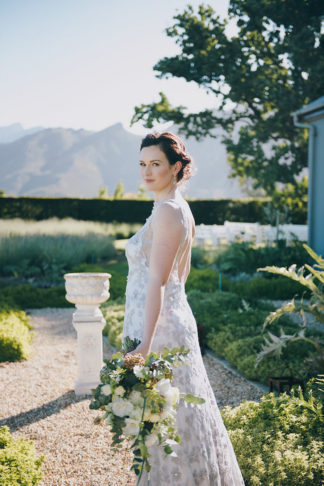 My dress was soft, flowing and oh-so-comfortable. The pearl detail at the top gave it a vintage, whimsical feel. The light grey suited my complexion better than white.  I wanted a romantic up style that would complement my vintage, whimsical dress, and natural make up.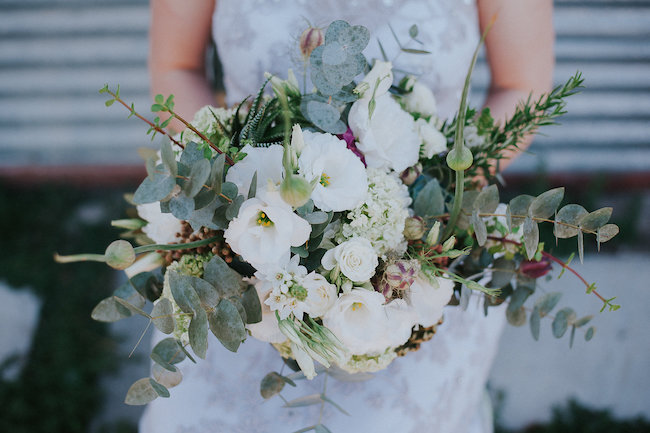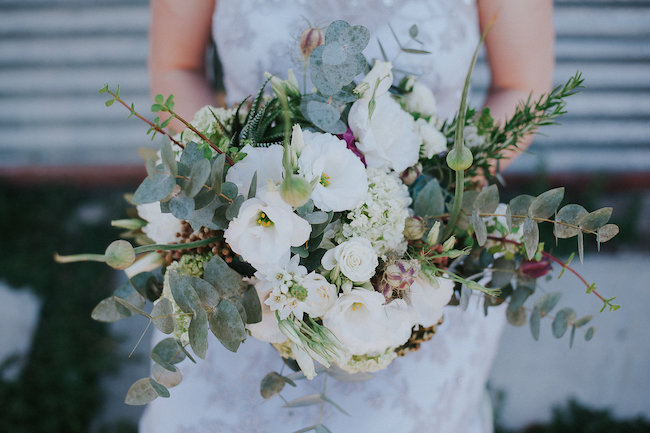 My herb wedding bouquet included rosemary, succulents, artichokes, beautiful eucalyptus foliage, roses and white lisianthus.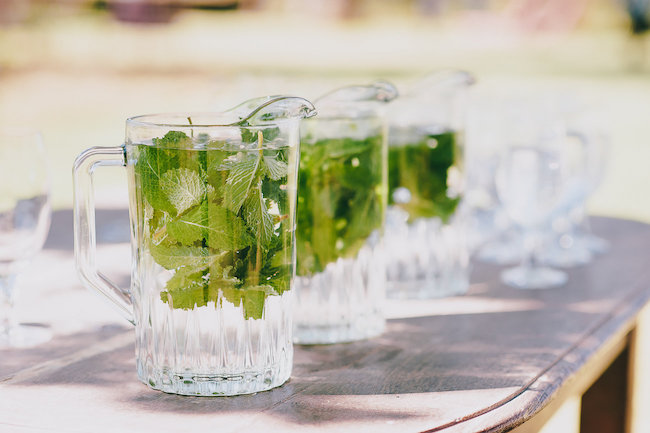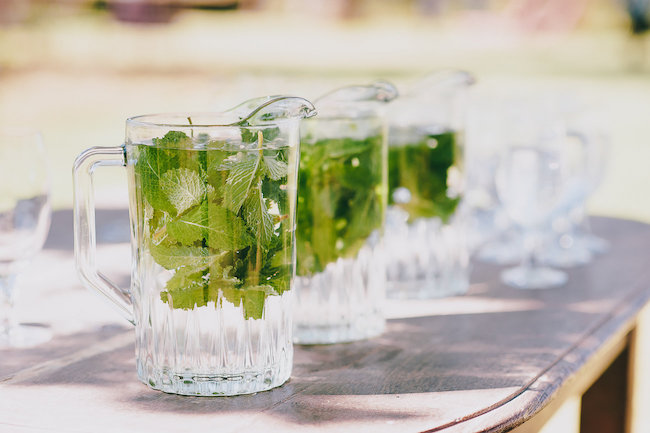 We went against the norm and had no bridal party, only awesome friends who helped with everything!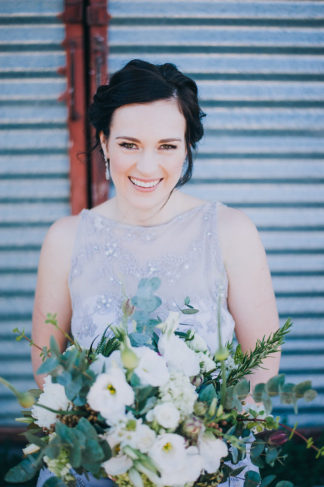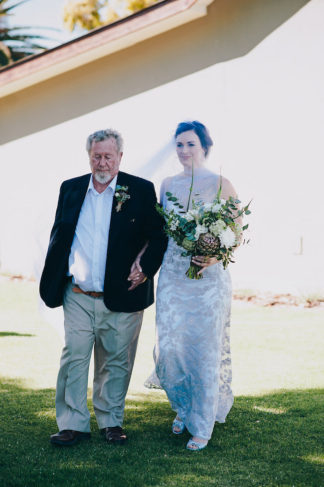 When I first saw you I fell in love, and you smiled because you knew. – William Shakespeare
Click To Tweet
Love Story: We met in 2013 after we've both been working at Stellenbosch University for many years. One night our paths crossed at an event and was love at first sight. Really! When we made eye contact I knew that moment would mark a distinct before and after in both our lives, and it did.
Proposal: I'd been wanting to go for a mountain bike excursion for quite a while, and on the first weekend of July 2016, Justin planned a biking trip to a surprise destination. This should have given it away, but since he has always been a true romantic, this seemed to be in line with the kind of thing he does, and I didn't suspect a thing.
On our way to Langebaan, he even 'got lost' on purpose to side track me, and treated us to a stay at a Bed and Breakfast nearby all the cycling routes! When he went down on one knee on the Langebaan beach at sunset, I initially didn't even see the ring, I was so clueless… It was the happiest moment of my life. I was completely blown away!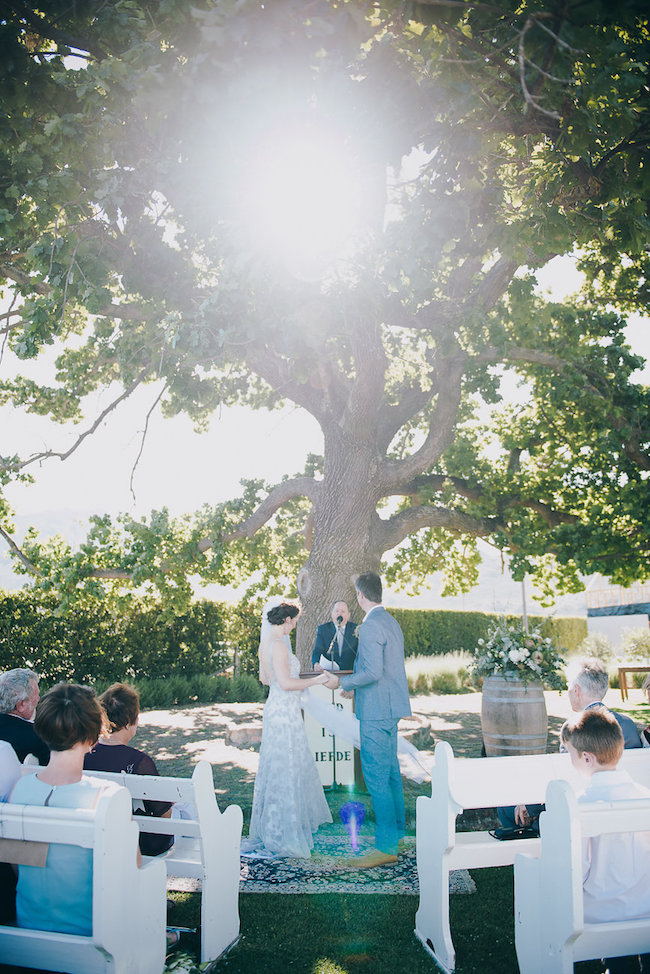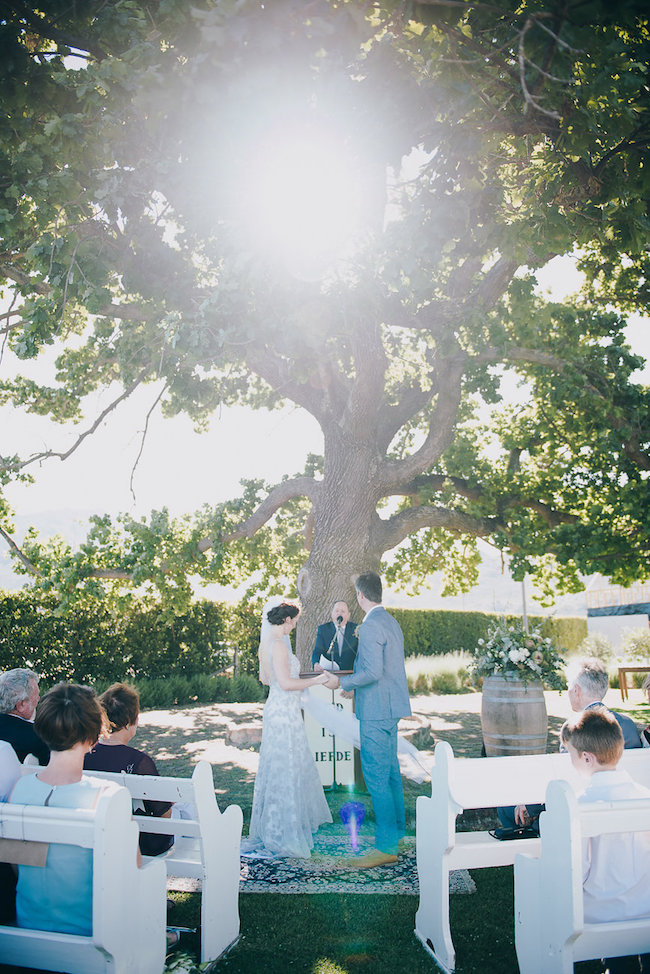 I walked down the aisle to The Piano Guys' rendition of Christina Perri's song 'A Thousand Years', struggling not to trip over my veil, as the wind was blowing. Ha ha! It was still magical. Our ceremony area was decorated in a minimalist manner with a beautiful green and white flower-and-succulent centre piece placed on an old wine barrel.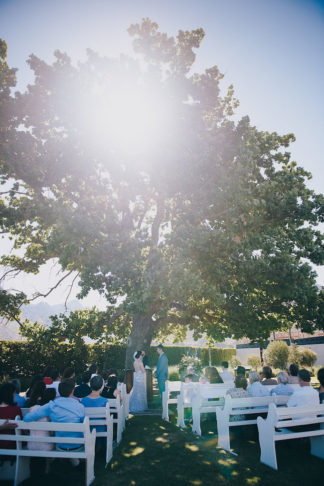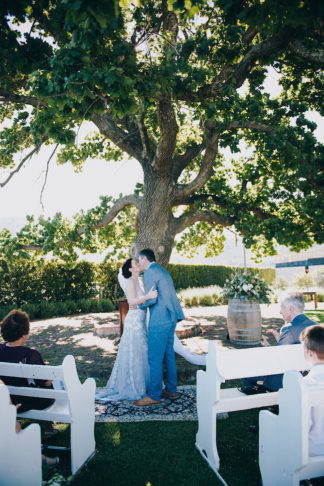 Our ceremony was truly magical and took place outside, underneath a majestic old oak tree. As our wedding was in spring, the tree underwent a total transformation from just a month prior when we had visited in winter. ( It was completely bare then!) On our wedding day it boasted 'lowergroen' leaves that were beautiful!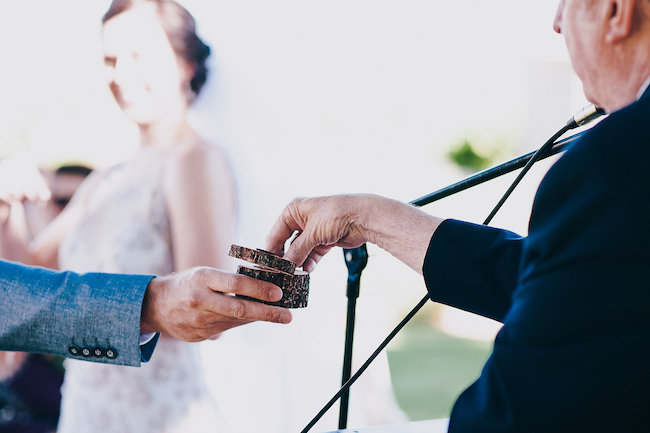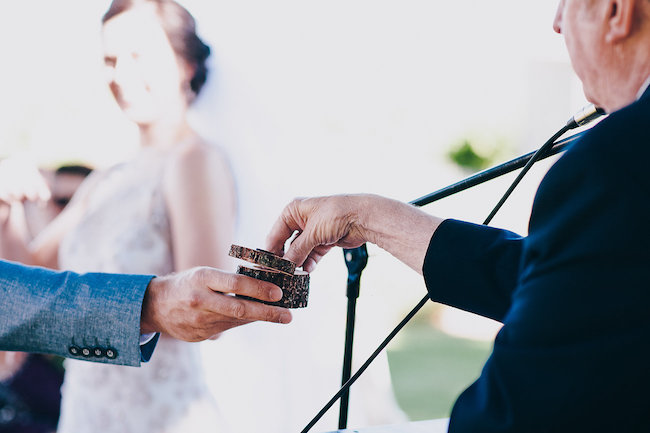 Wedding Reading: Roy Croft's Poem on Love. We used the Afrikaans translation was used as our ceremony was conducted in Afrikaans.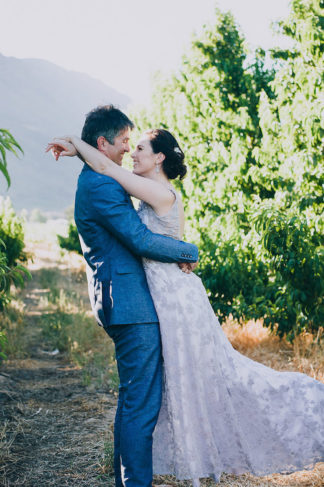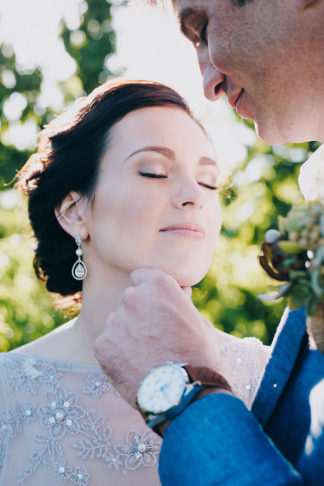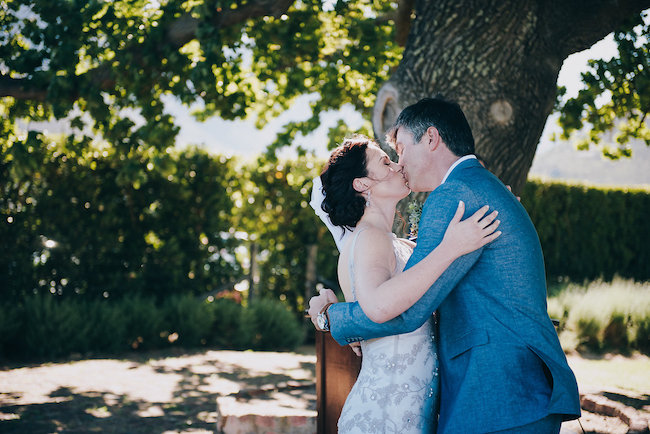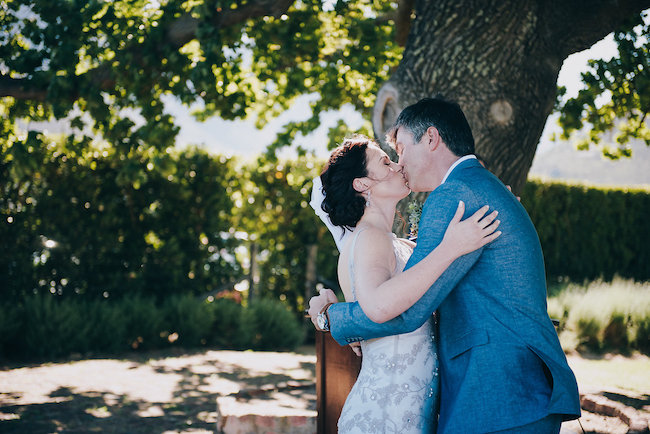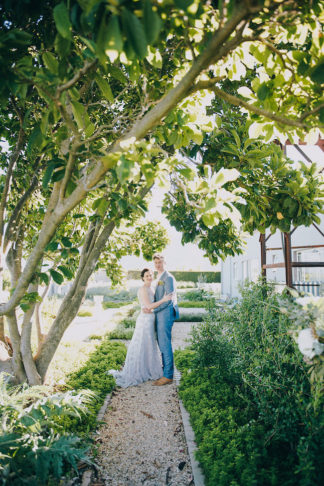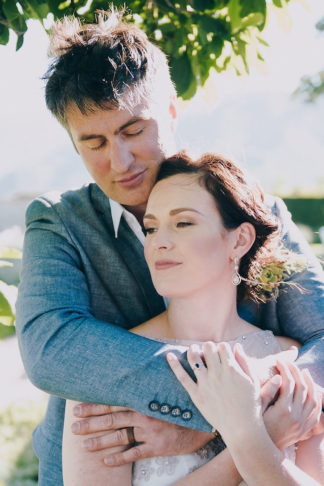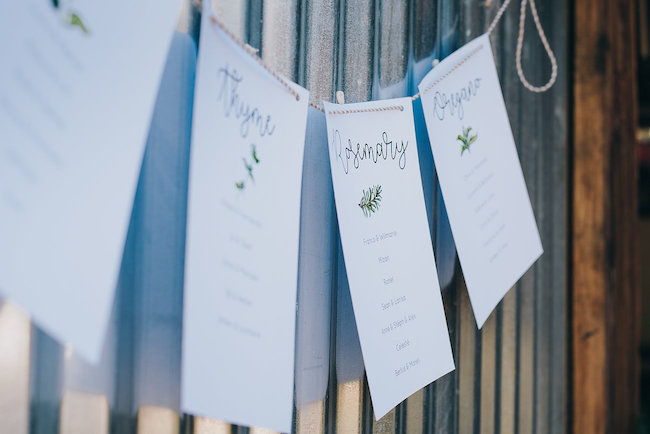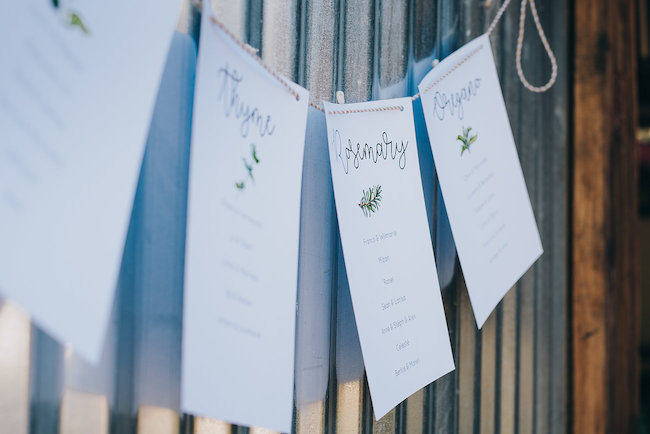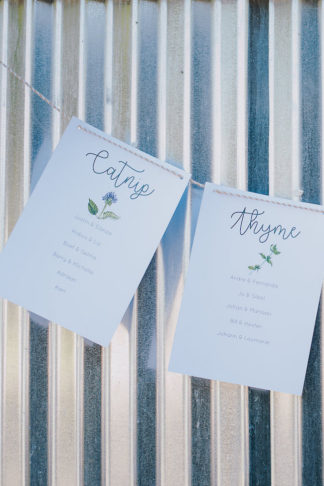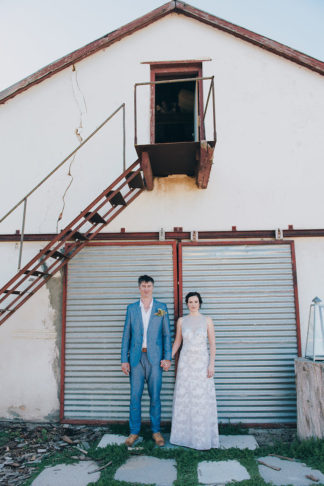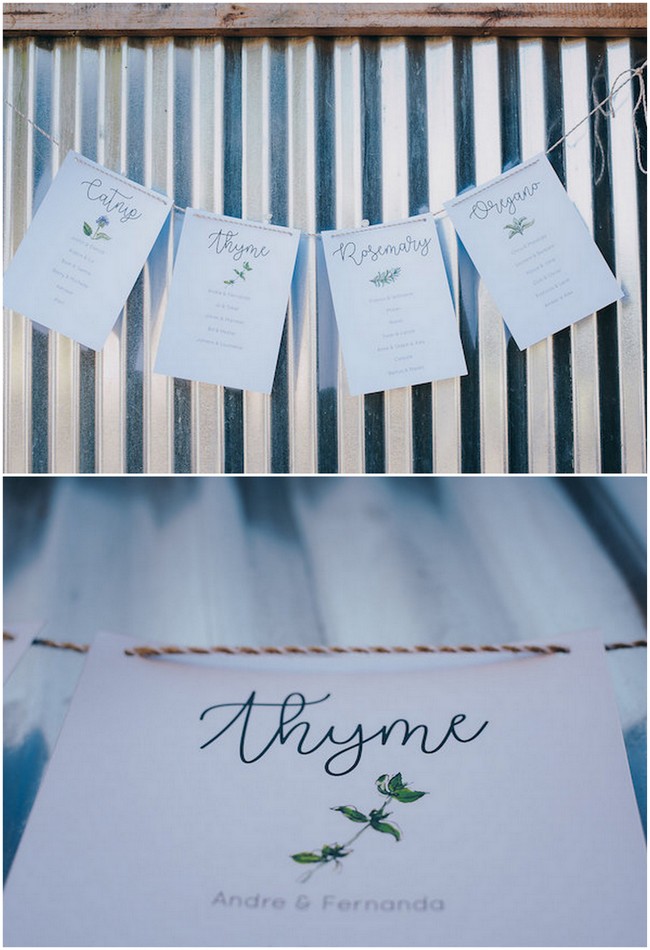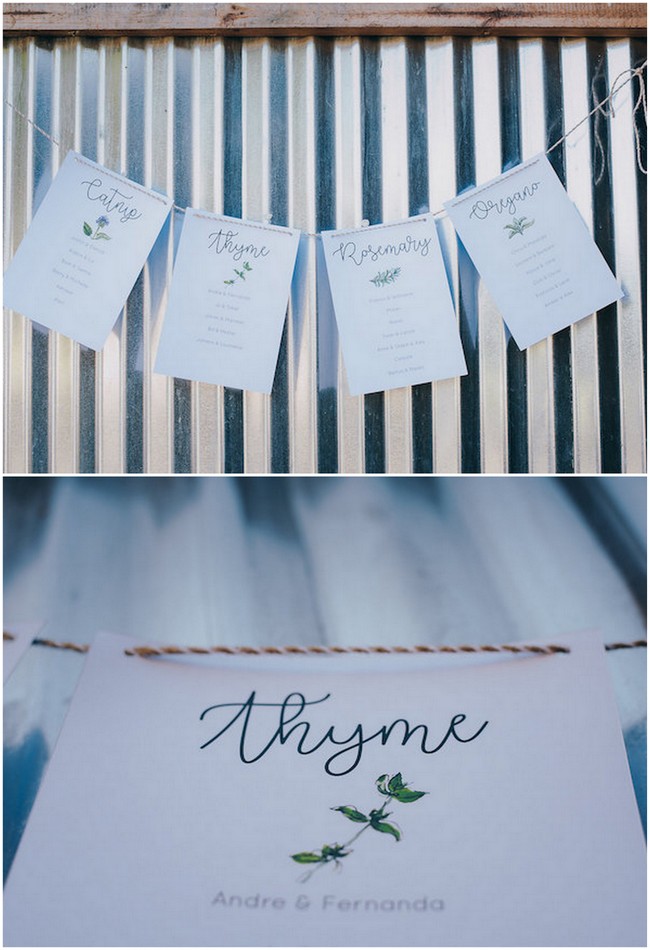 As our wedding was small and intimate with only 42 guests in total, we had 4 large tables and seating was super easy. Our herb wedding seating chart was displayed hanging on a barn door in the entrance to our reception area. Each table had a herb name and some interesting facts about said herb displayed per table:
Catnip (This was our head table, of course, because we LOVE our cats and took the catnip from our own garden.)
Oreganum
Rosemary
Thyme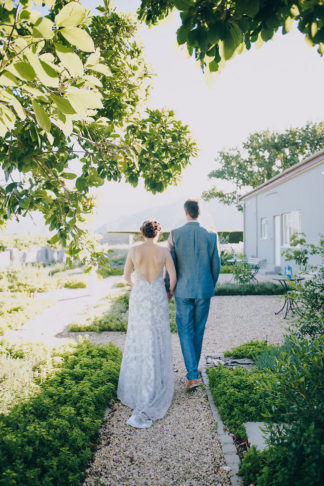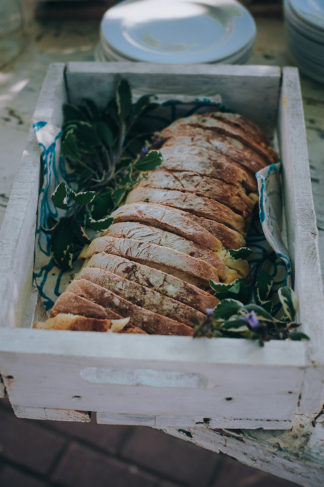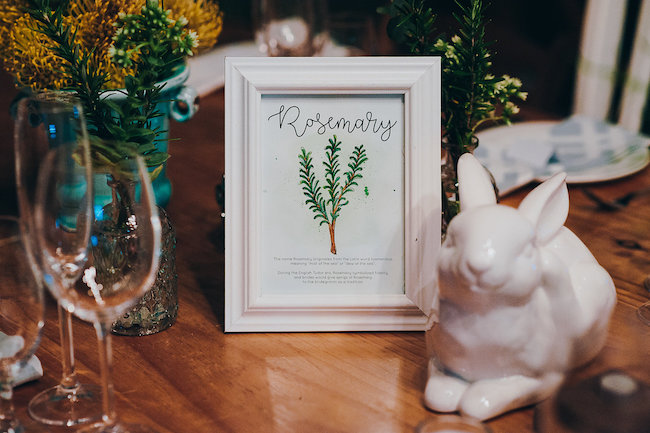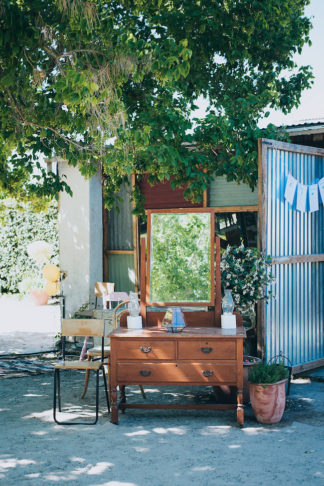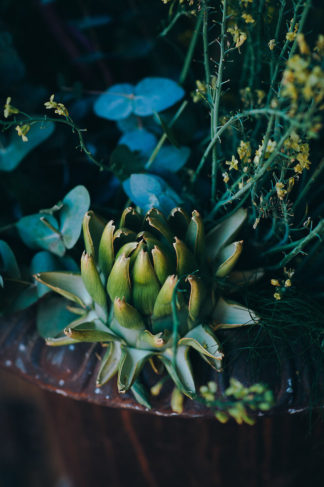 We didn't have a guest book, but instead an Advice Tip Jar, where we provided our guests with Advice for the Newlyweds cards and pens. We received some great as well as hilarious marriage advice!
DOWNLOAD OUR NEWLYWED TIP JAR PRINTABLES HERE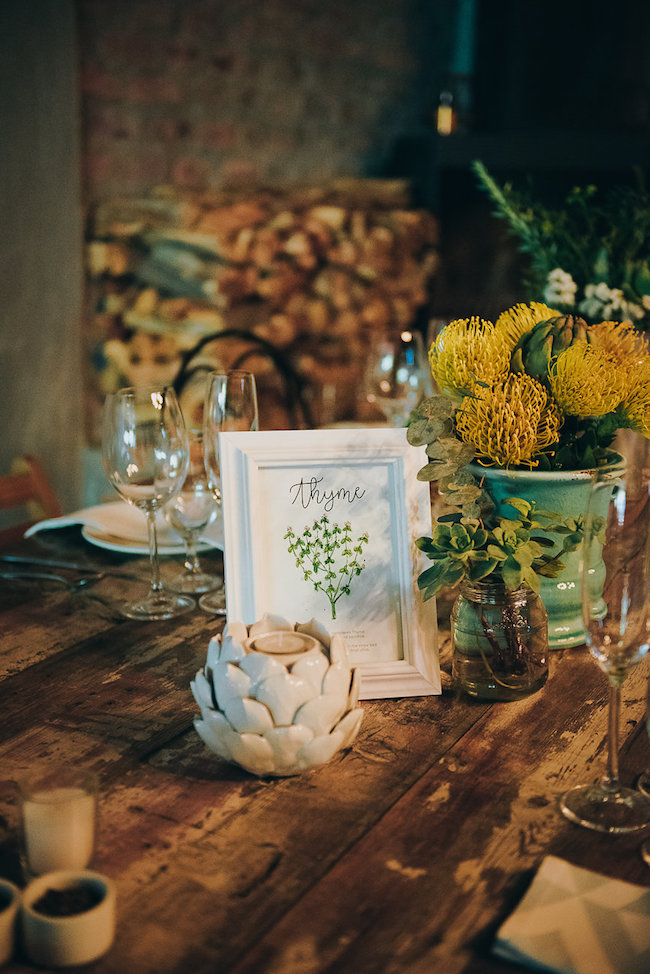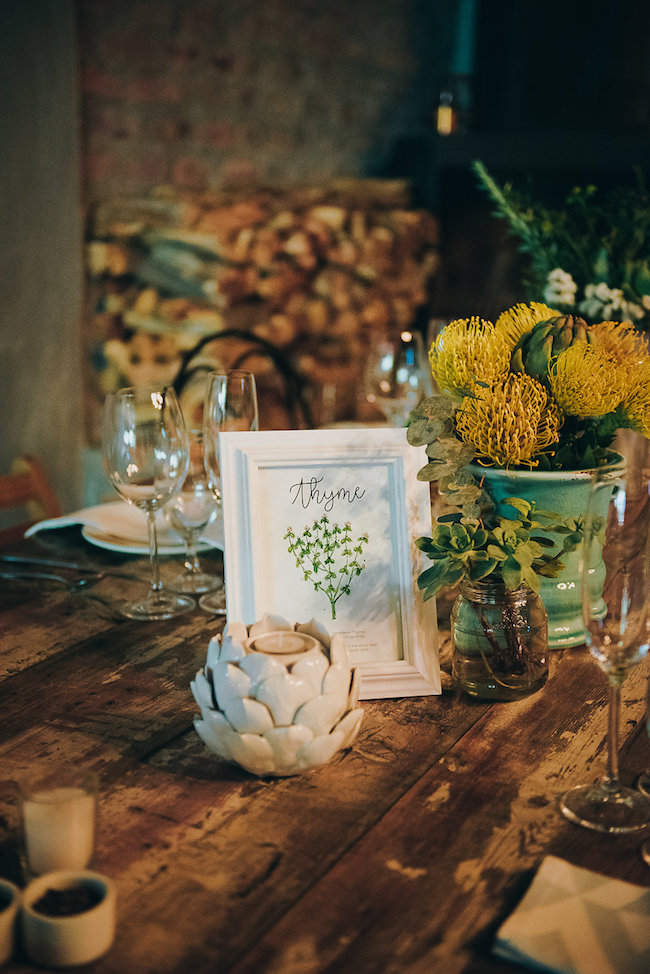 None of our beautiful herb wedding décor would have been possible without our friends Mizan, Ronel and Wilmarie. Their hands stood ready for anything and Ronel's love for flower arrangements shown through!
Elanza's DIY Herb Wedding Decor Cheat Sheet:
Yellow pin cushions: Sourced for free from my friend Loumarie's mom's garden
Four wedding herbs (Catnip, Rosemary, Oregano and Thyme): Collected from our garden! Each table (there was four in total) had a herb name instead of a table number. Naturally, our table was Catnip, for our love of cats.
Artichokes: Mostly from Picardi Place's garden
Succulents / Rockroses: From my parents' garden, all lovingly nurtured for the wedding.
Foliage: The amazing Tanya from Studio Bloem supplied two large bouquets of mixed foliage and we redistributed them to our heart's content. She also made the magical olive wreaths. We also used Eucalyptus and olive leaves and branches from my parents' garden.
Confetti: We used petals from my parents' bougainvillea plant!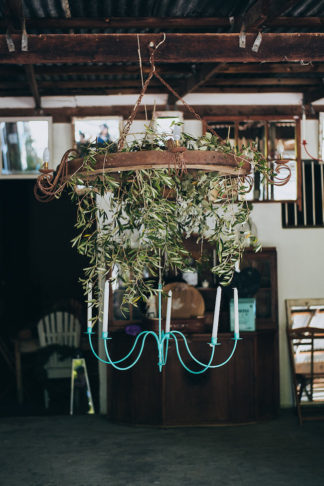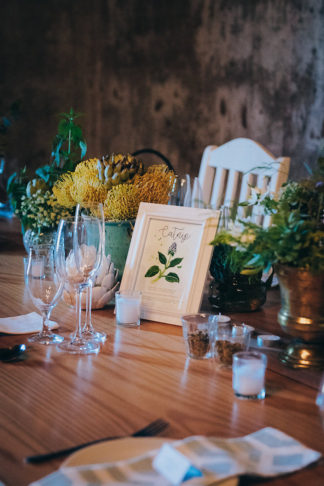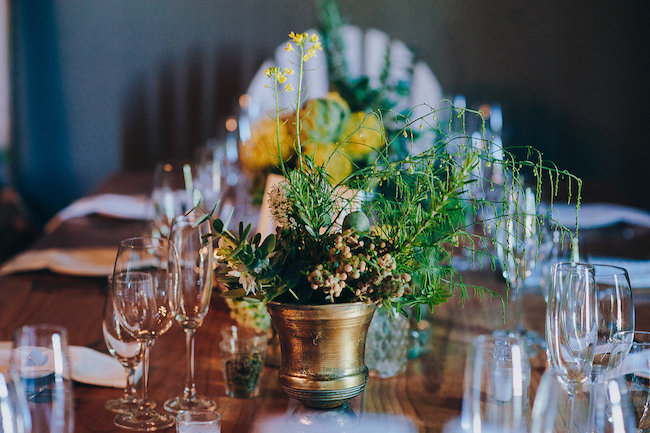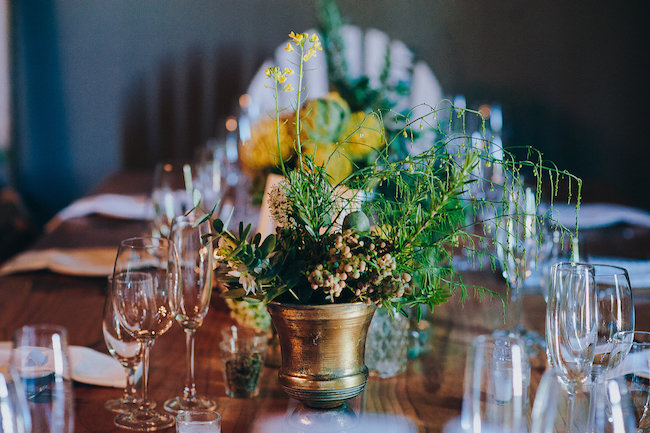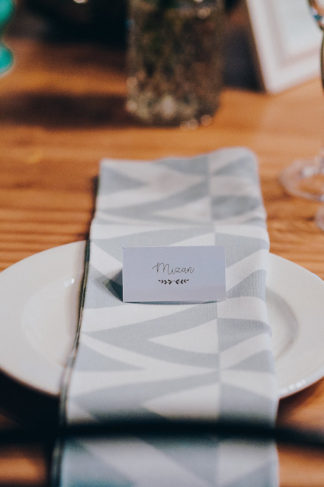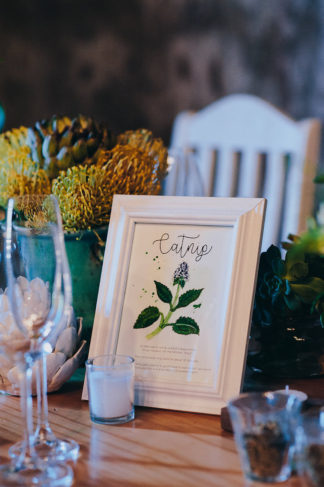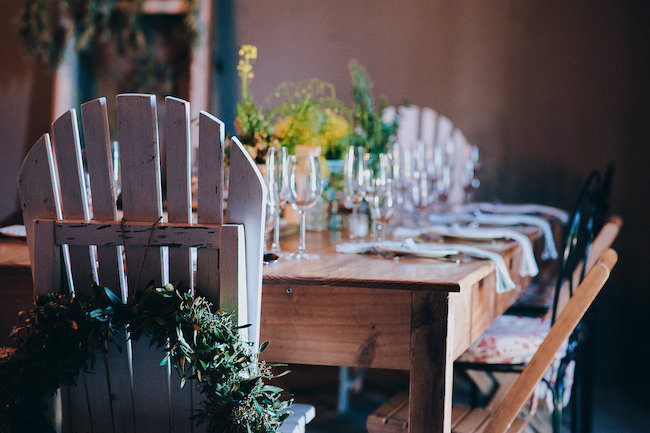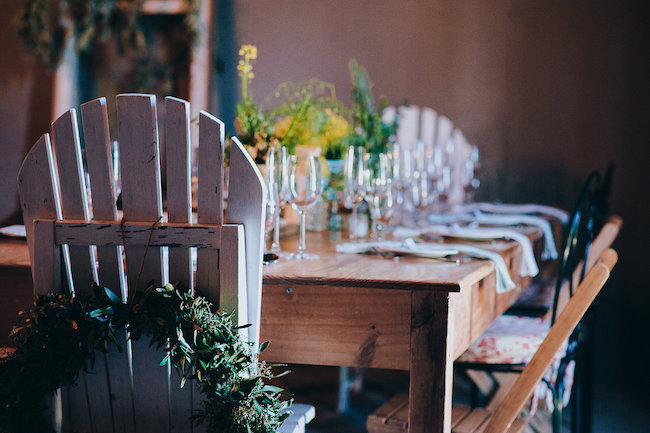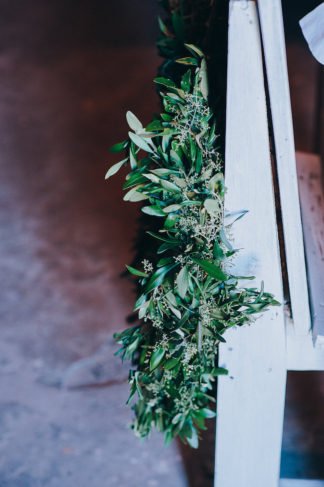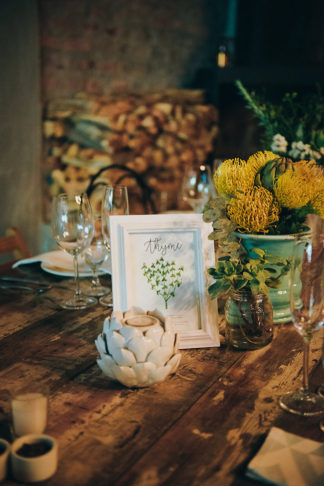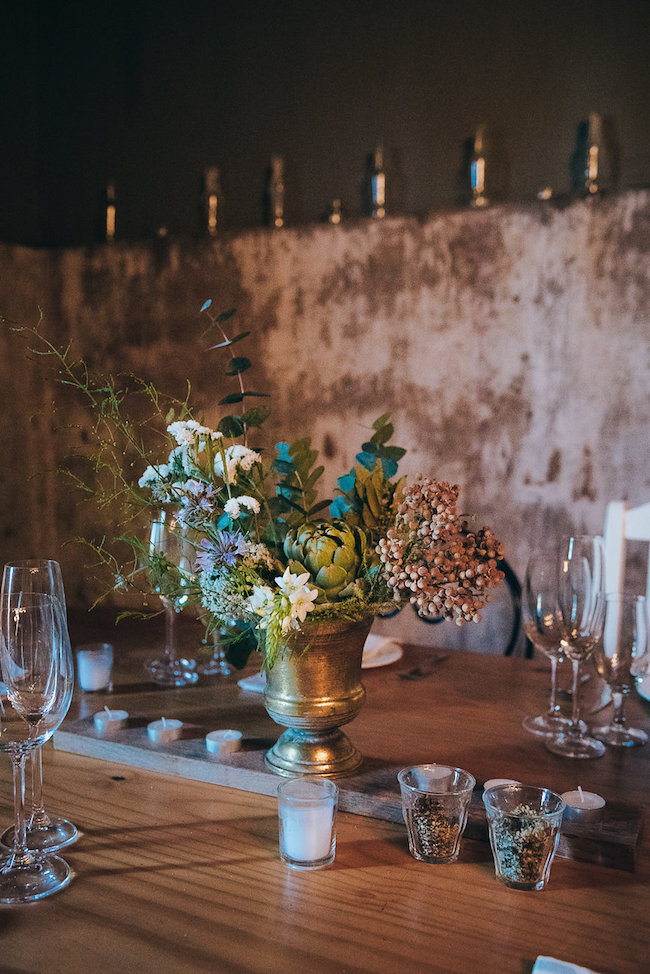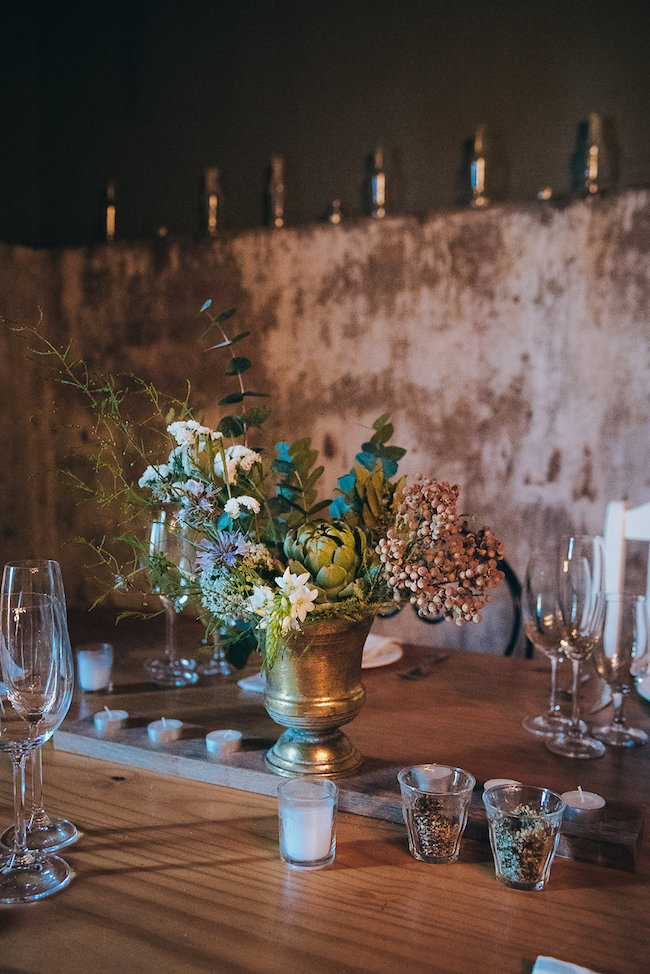 My rule for all #wedding décor was simple: If I can't reuse it, I won't source it!
Click To Tweet
All the table candles, frames etc were bought at Mr Price Home, such a goldmine! The few selected items that I did rent from Lizl at Flamboyant Décor were worth it 100%. These included the centre piece, light blue and turquoise urns, antique gold urns, a cake stand, Consol glasses and juice dispensers.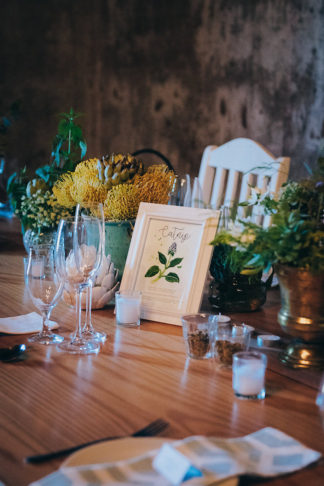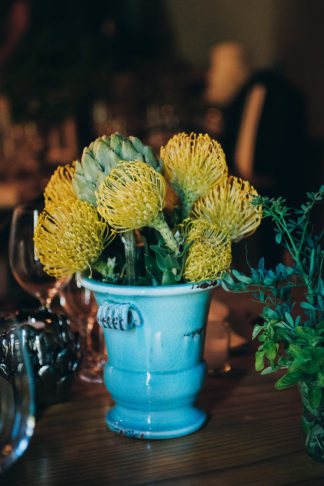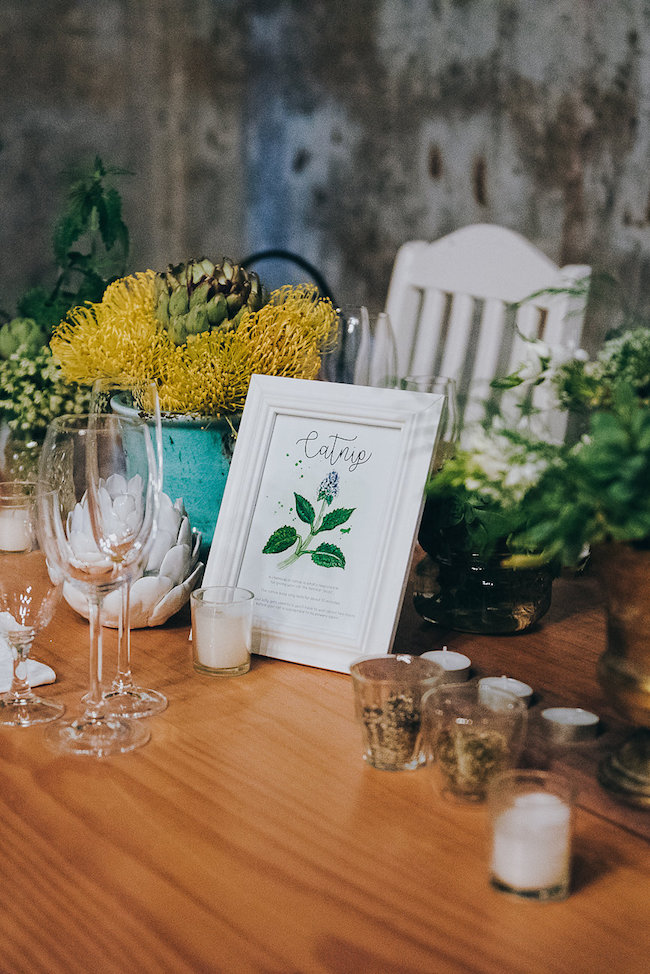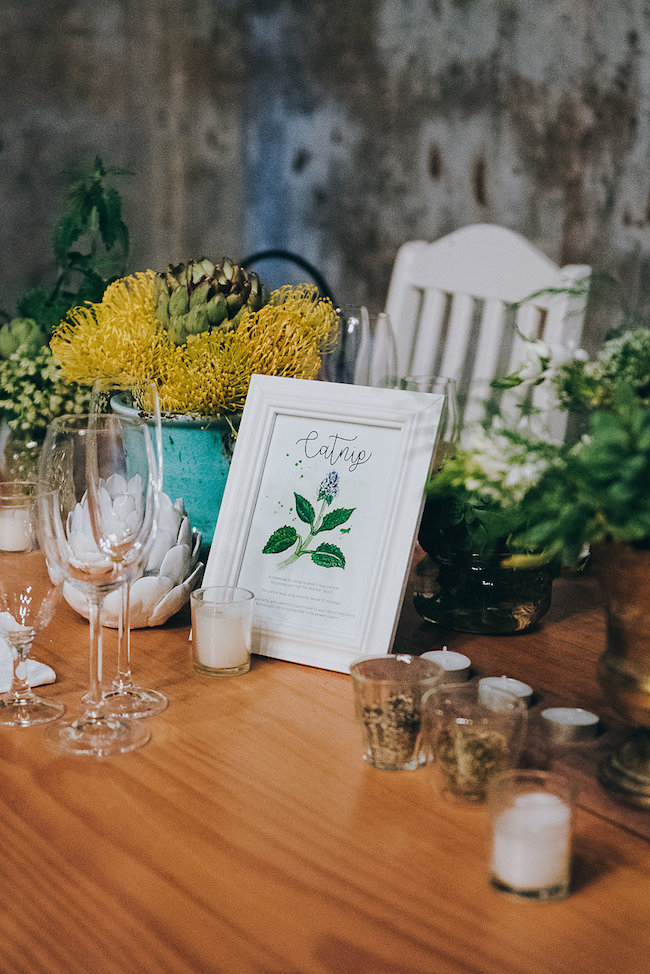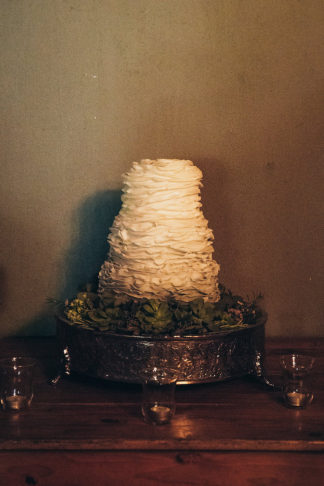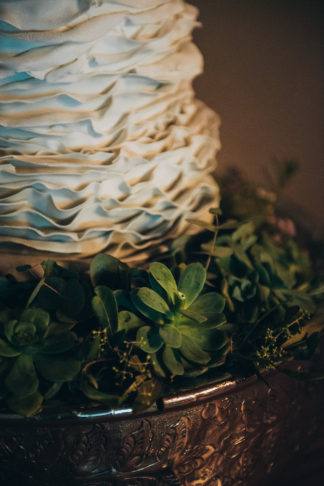 Before you have a theme, it's safer not to make impulse buys - it's easy to run the risk of become overeager and trying to have every single idea you love at your wedding day.
Click To Tweet
Your theme is the crucial golden thread that  pulls all the individual elements together! I would know, because I became so enthused with all the beautiful options… At the end, I forced myself to leave out so many loves, because if I did, it would have been a circus. Simplicity really is the ultimate sophistication.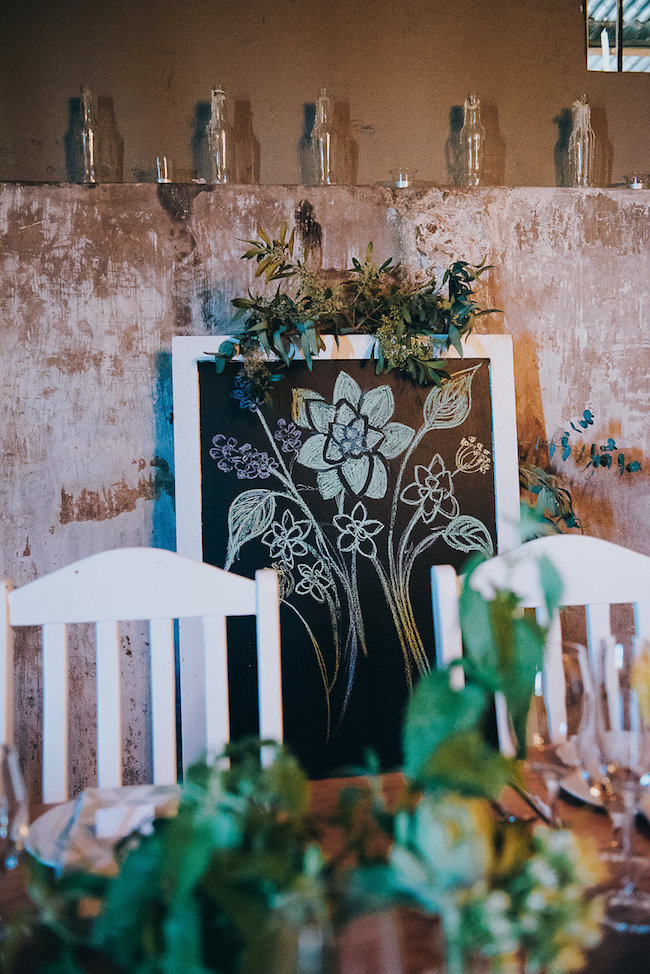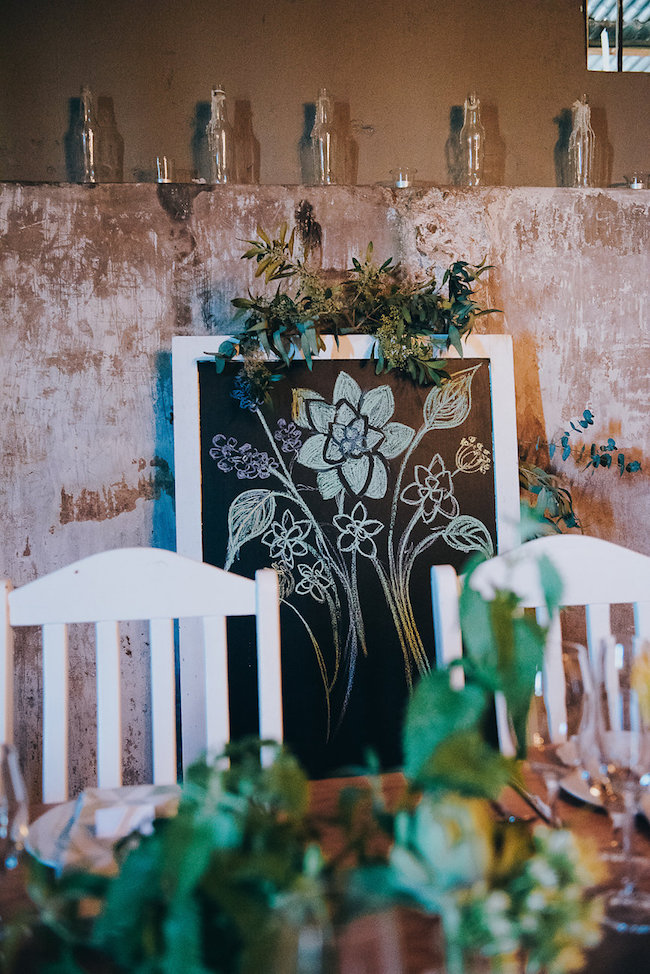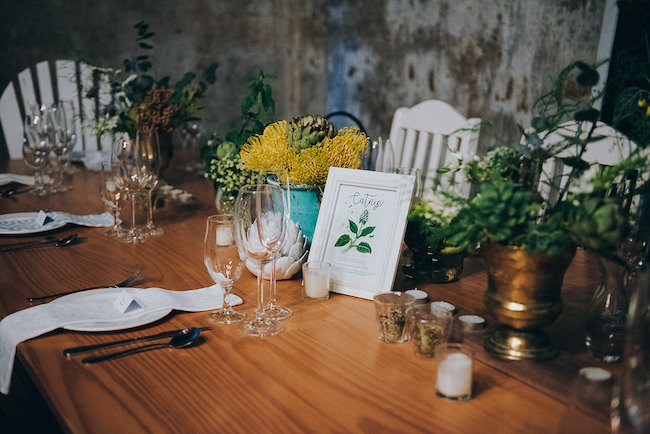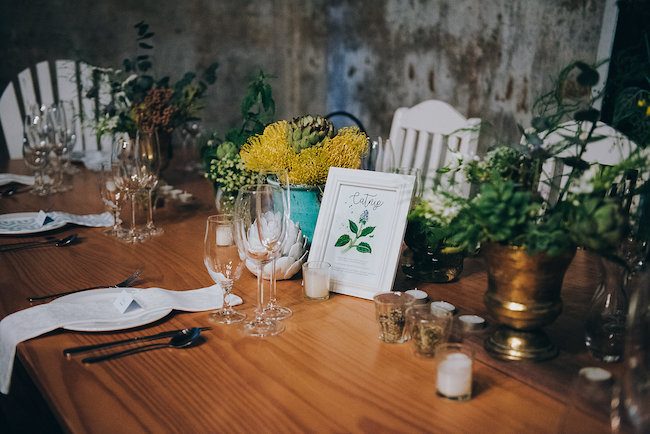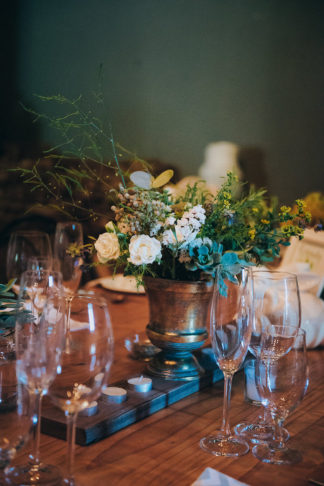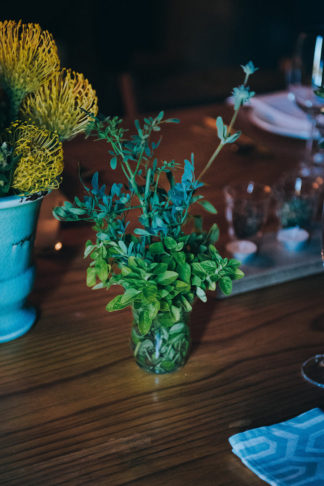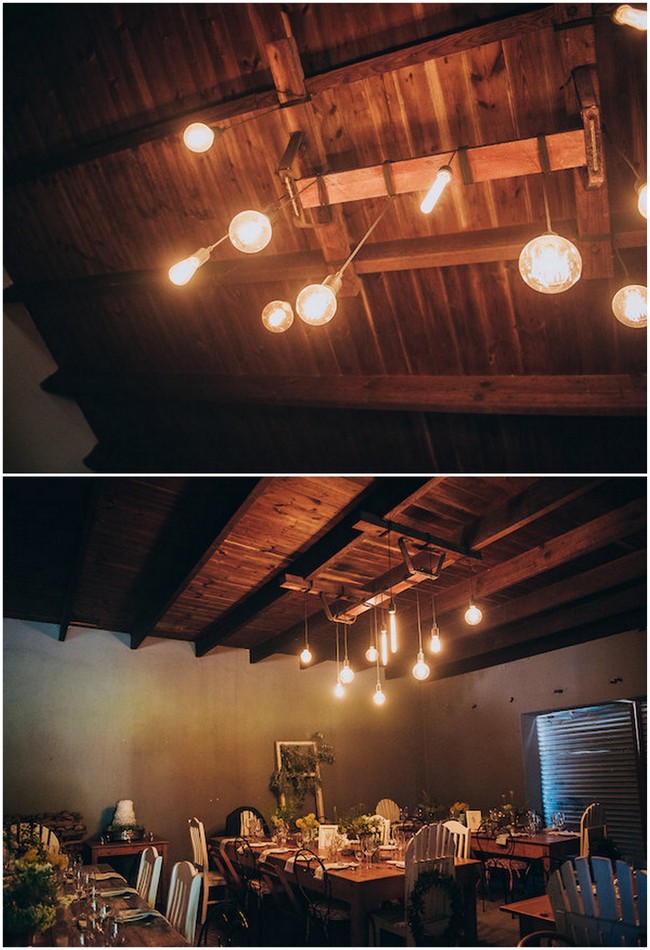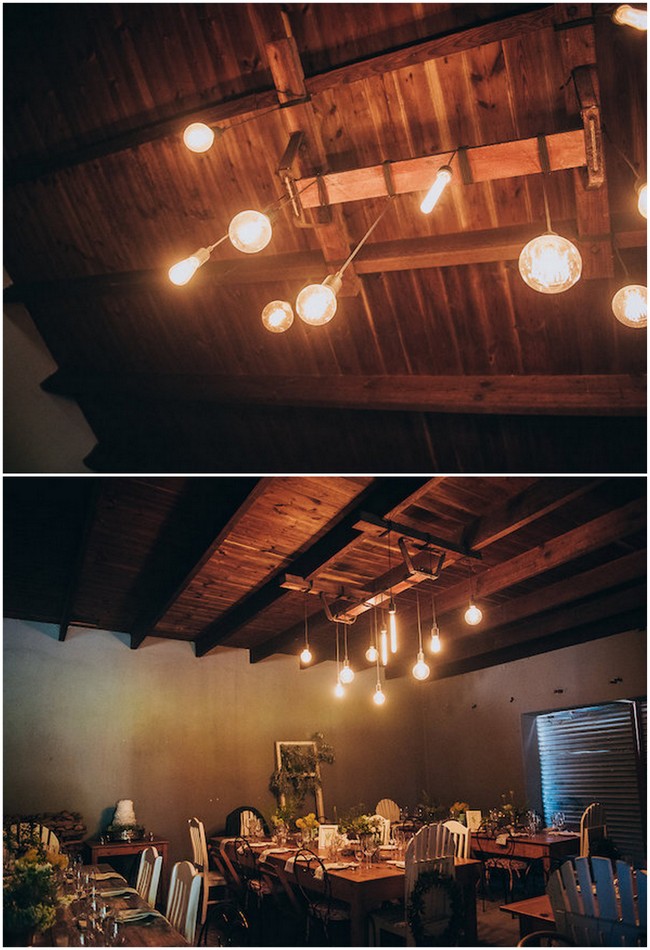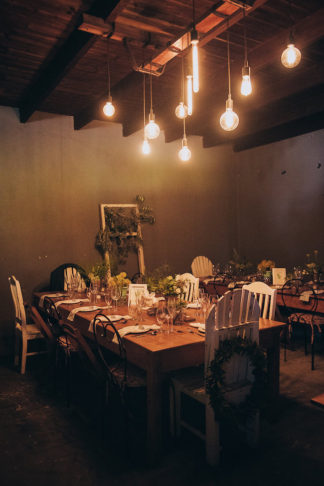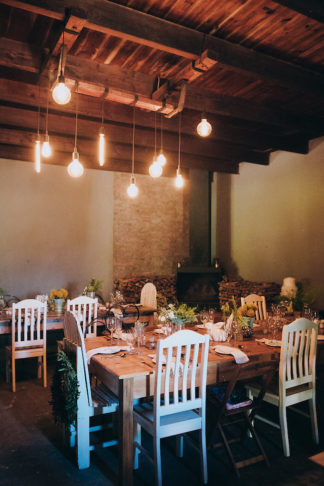 Lessons Learned and Advice:
I think the trick is to NOT try and do everything at once and just breathe when you start getting anxious. (I'm a yogi, so naturally this is my advice for any potentially stressful situation – BREATHE)
I also found it helpful to remember that this is an event for FRIENDS and FAMILY and that I'm not Princess Kate, so it really shouldn't be stressful, because it's people we hand- picked because they know and love us.
Make sure your venue reflects your style. Don't try and force an earthy time on a city venue, or a modern theme on an old school venue…
Don't major in the minors…
Don't stretch out your planning unnecessarily long and try to finalise things a year before the time if they're something that needs to happen a week before the wedding. You'll only stress yourself out and be inefficient.
Be flexible. Don't try to replicate a Pinterest look to the finest detail… Often a lot of Pinterest inspiration comes from overseas so it's not always practical to replicate it. Take the gist of it and do your own thing for the rest of it.
Tips for Staying Within Budget
One of the first places we decided to cut back on was PRINTING. We didn't print anything apart from our table placements and I don't think this took away from the experience at all.
Instead, we had a website and Whatsapp group which worked great!
Hire the best photographer you can, even if you have them for less hours.  If you hire a really amazing artist like ours, then they will do their best to work with you and guide you to make most of the time you are able to book them for.
Wedding Service Providers:
Photographer Lauren Pretorius  // Second Shooter Kirsten Goslett Photography // Venue Picardi Place, Rawsonville // Dress Leah Francisca Bridal // Brides Hair + Make Up Anne-Mart Strydom // Flowers Tanya Odendaal from Studio Bloem // Cake Hetsie van Zyl // DJ / Music Reagan Jones // Decor DIY // Stationery Wilmarie Viljoen // Shoes Anella // Suits Woolworths
Table decor hire: Flamboijant (Bonnievale)
See more weddings // See more South Africa Weddings