DIY Wedding Details to Adore ♥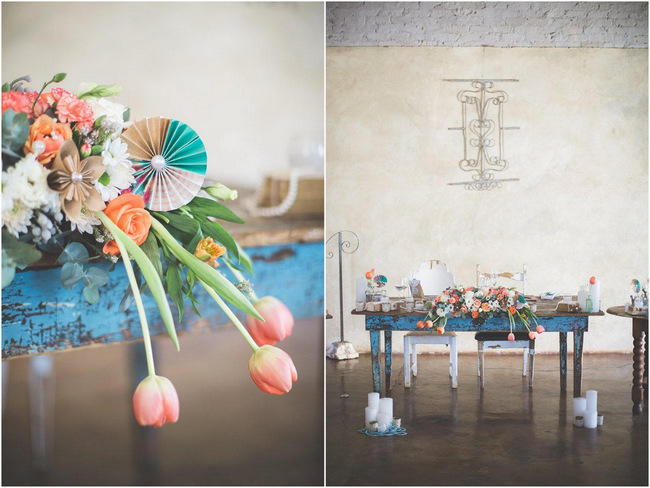 Roelien and Migael from Hartbeespoort, South Africa, were married at the gorgeous Imperfect Perfection wedding venue on a day filled with vintage inspired DIY details fabulously captured by the lens of Genevieve Fundaro Photography. The day was filled with dreamy decor created with the help of Hester Peters from Love & Grace –  vintage paper, lovely lace, hearts and pretty pearls. The theme represented  the couple's personalities: "We have a very deep love for one another and can be a bit old school, but are still young and adventurous." There are so many delightful DIY details throughout today's wedding feature that I advise getting your Pinterest finger prepared!
"We wanted to make a lot of the decor items ourselves,' shared Rolien. "My grandmother made jam in cute jars for the guests, my mother baked small little heart shaped cookies to go with the jam. The jam jars were beautifully decorated with crochet. We made all the strings of pearls and added sparkly beads in between. I made the boutonnieres for the men. We even made the save the dates ourselves. We really wanted the guests to us and our personalities shine through the wedding decor."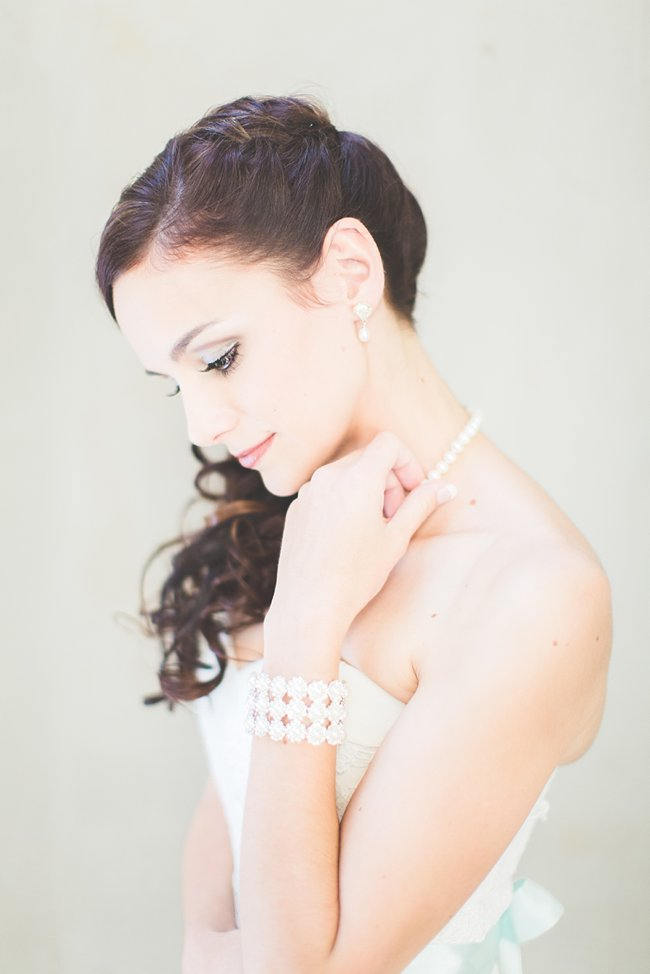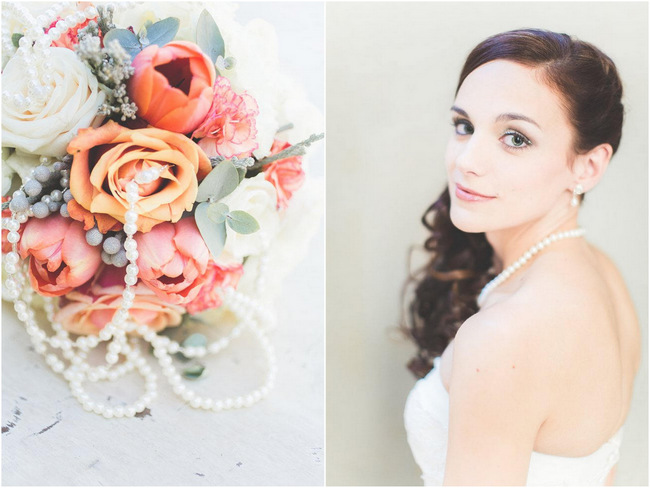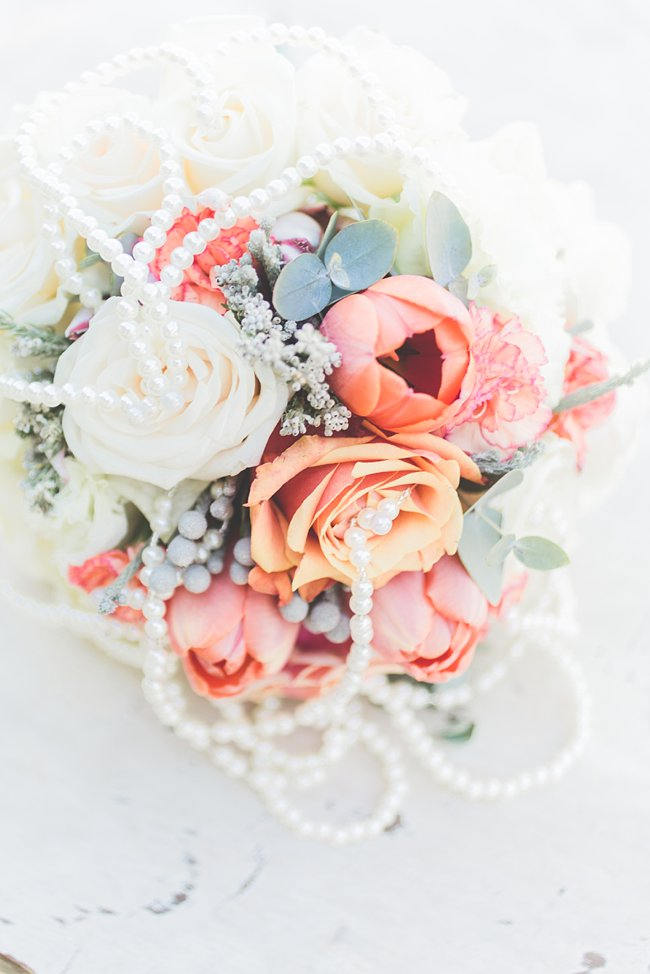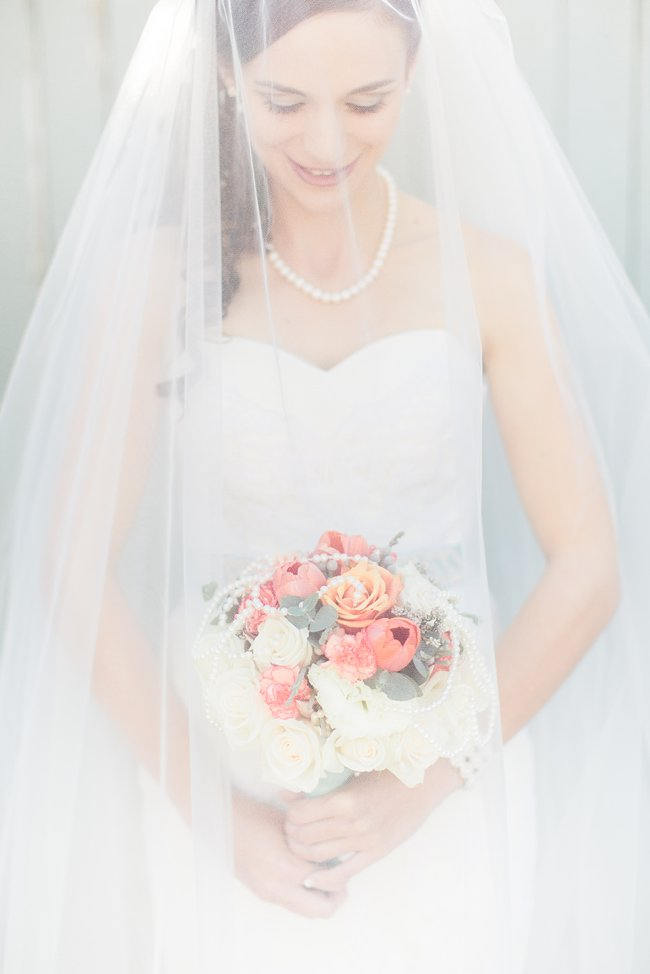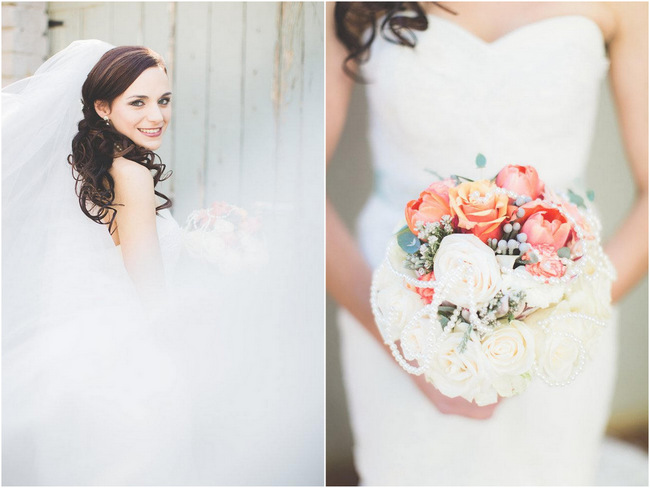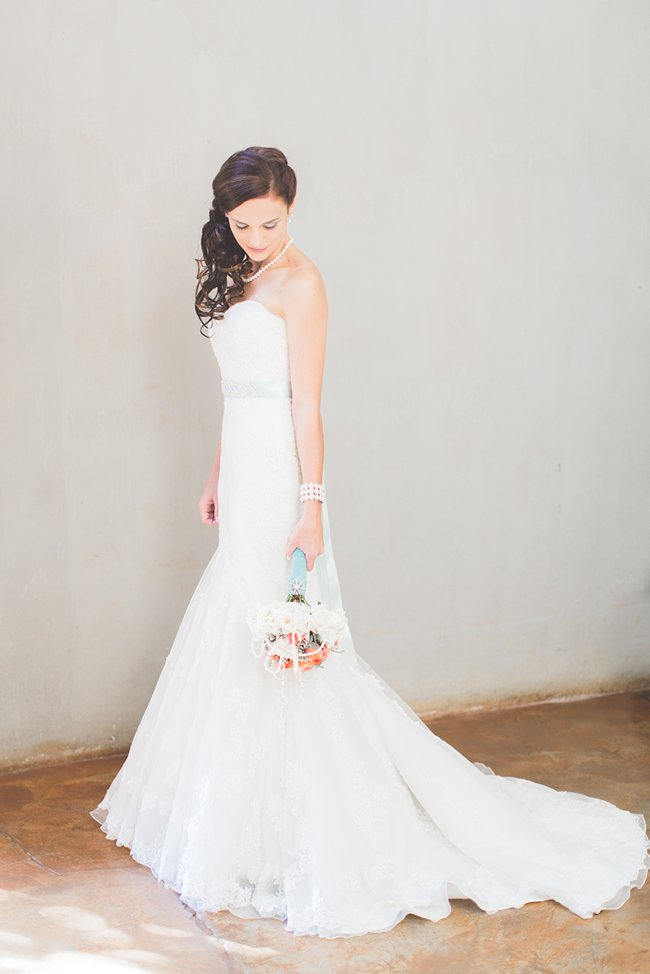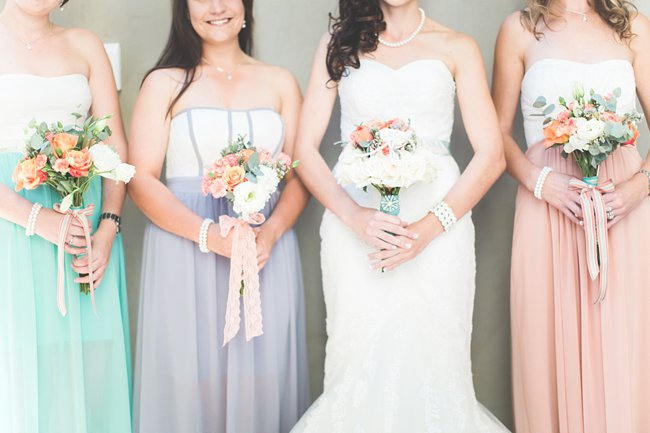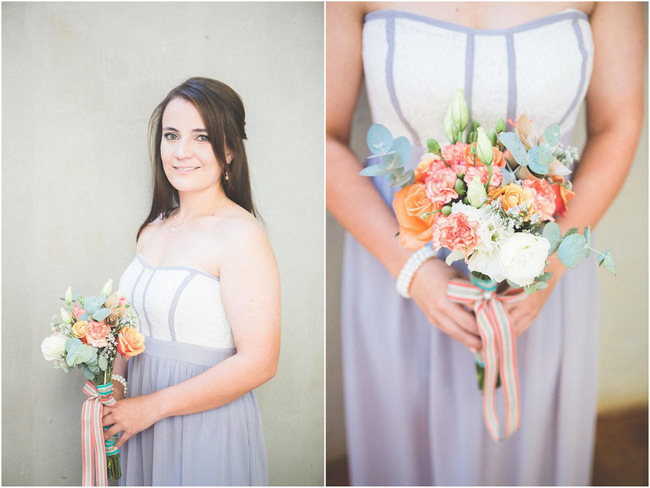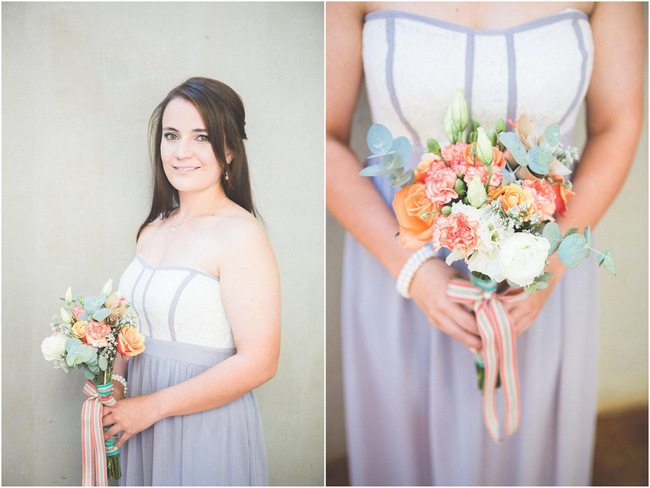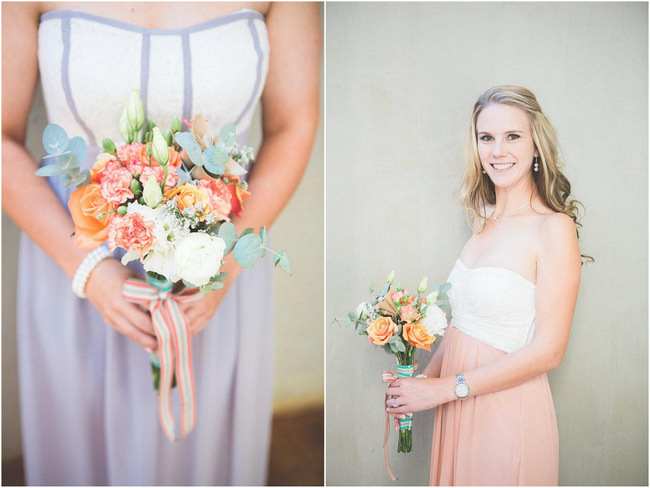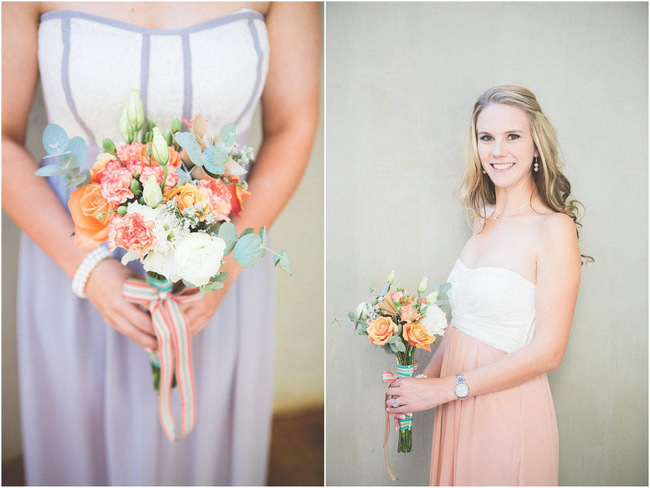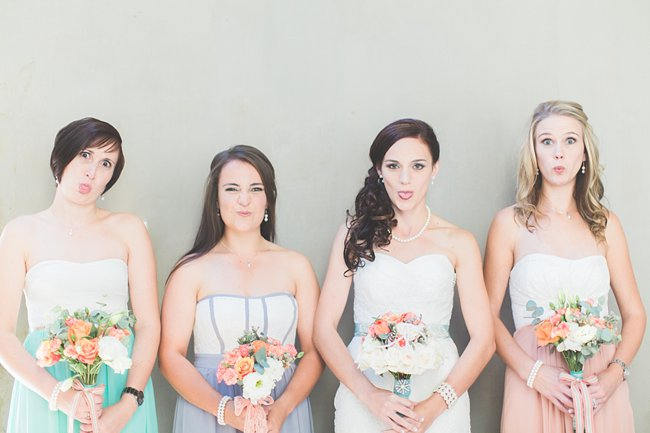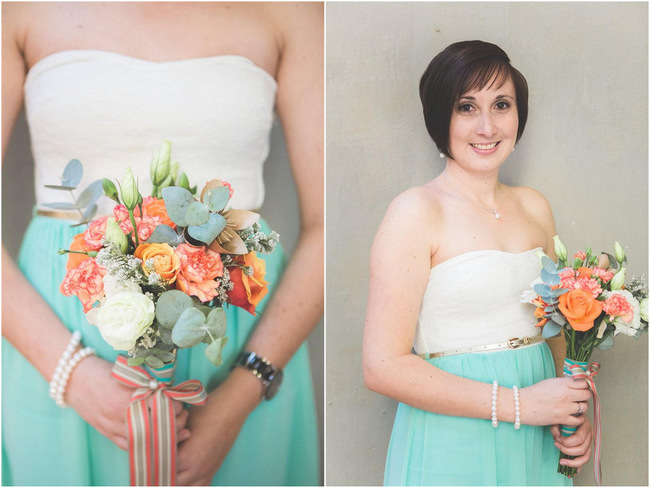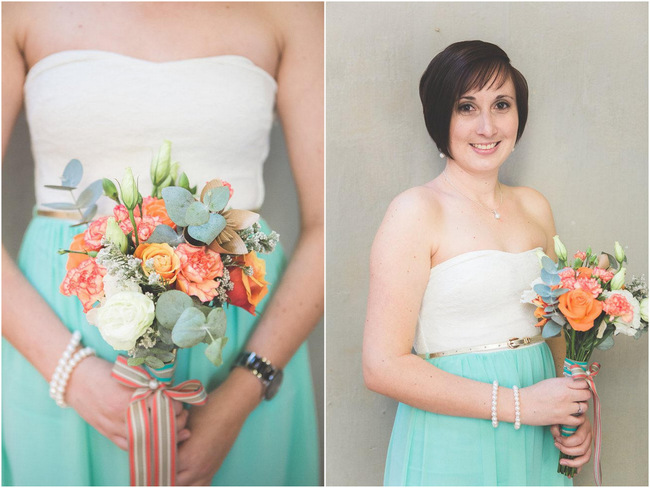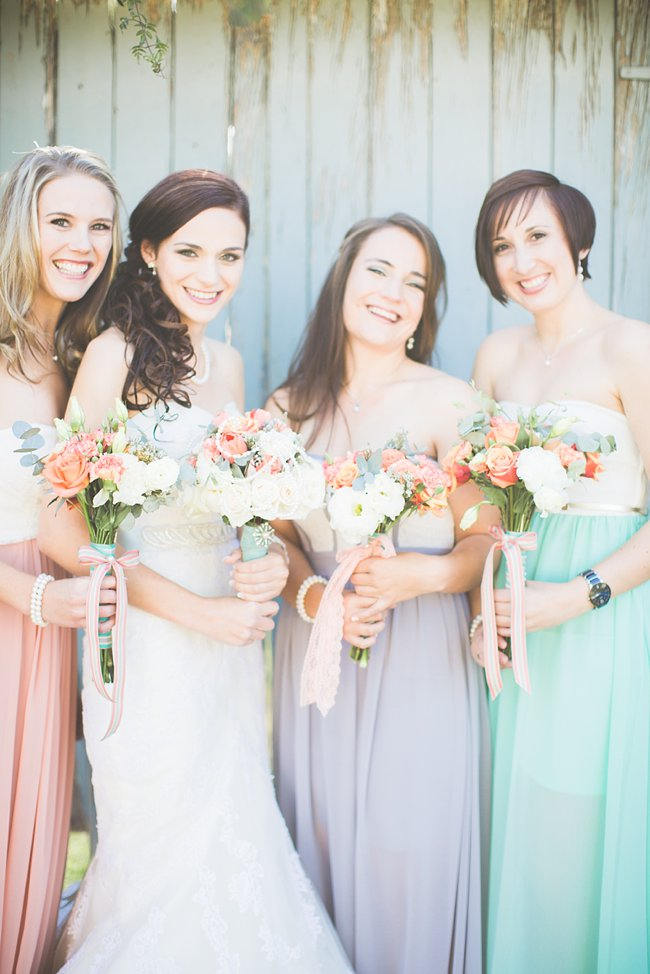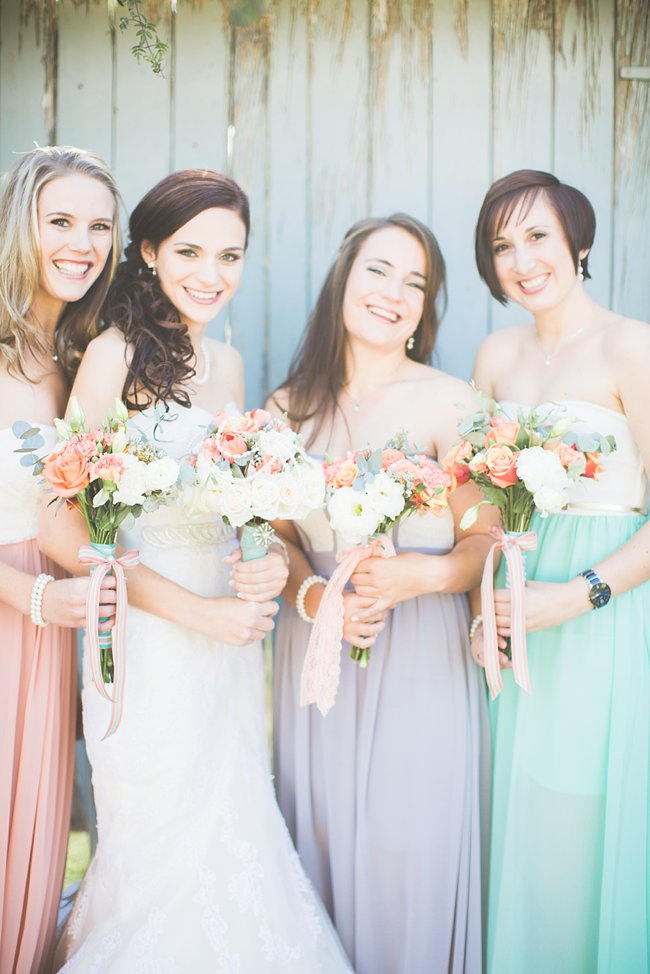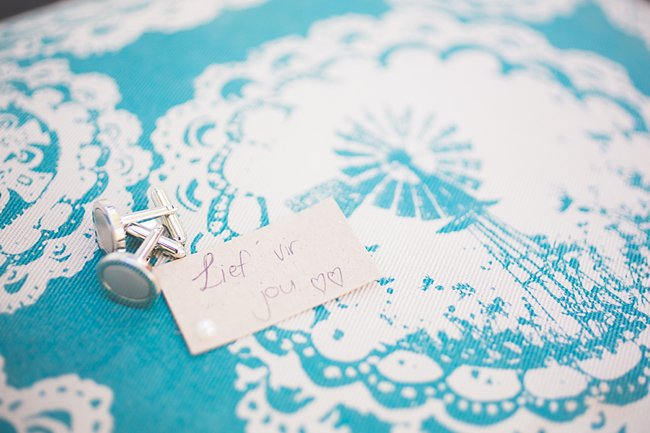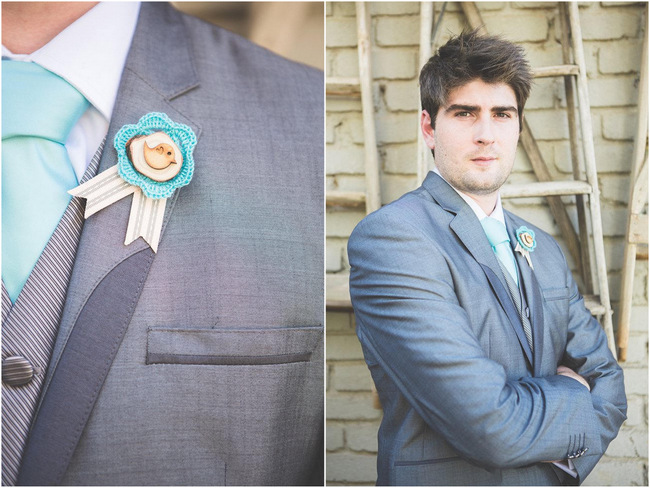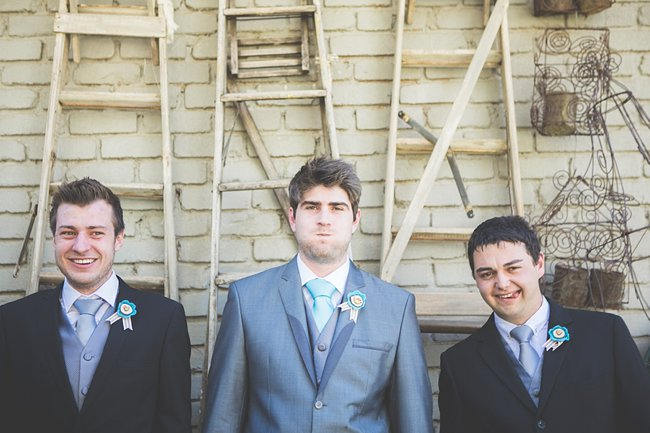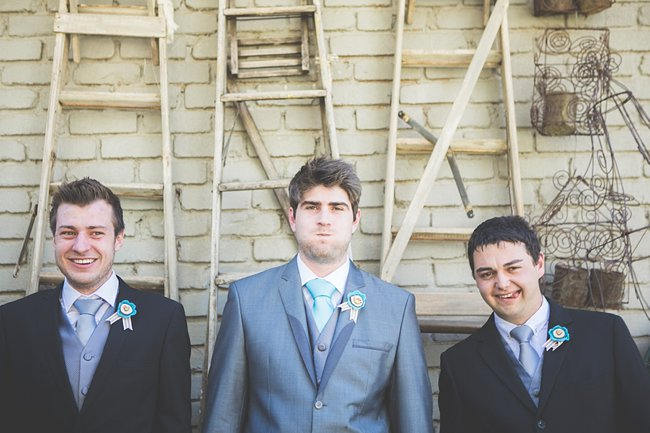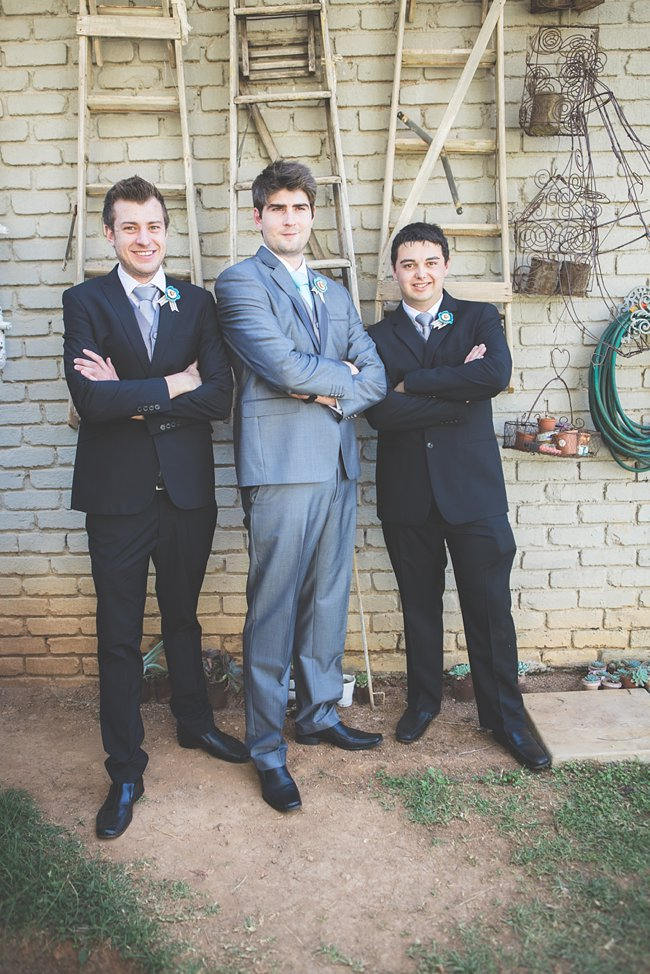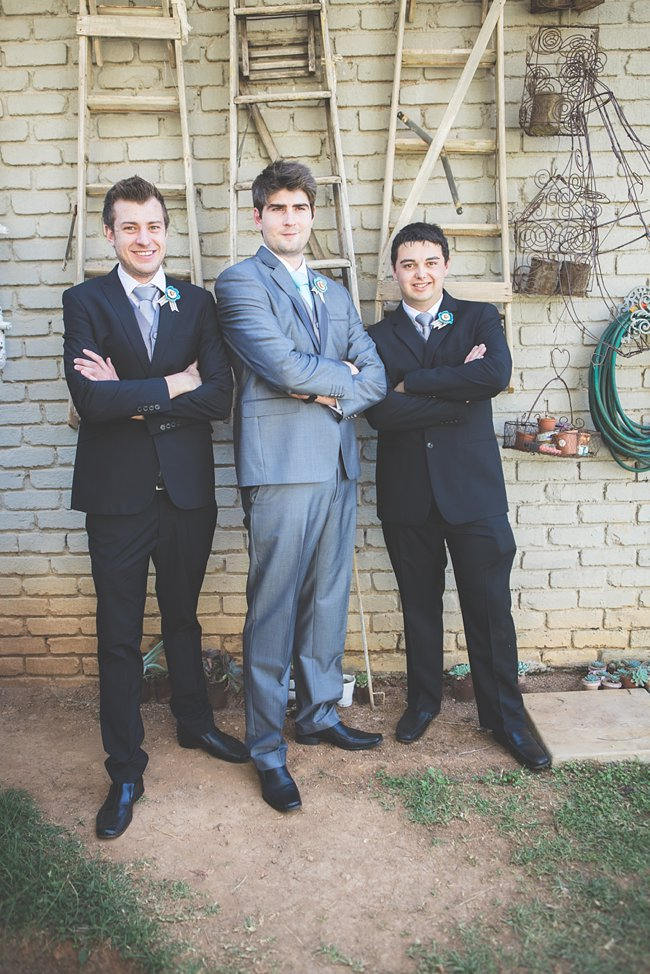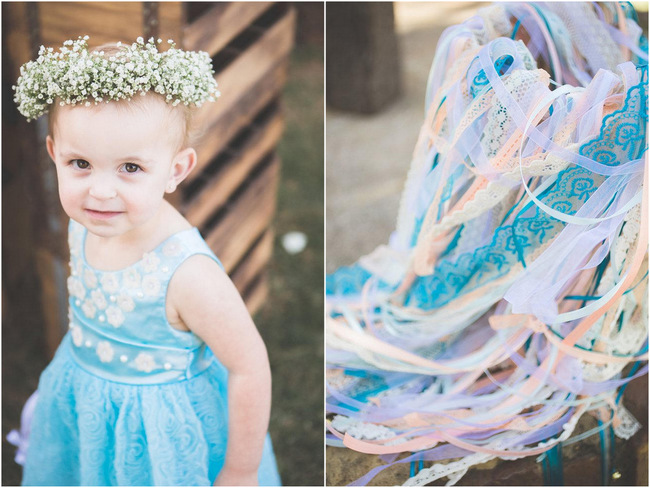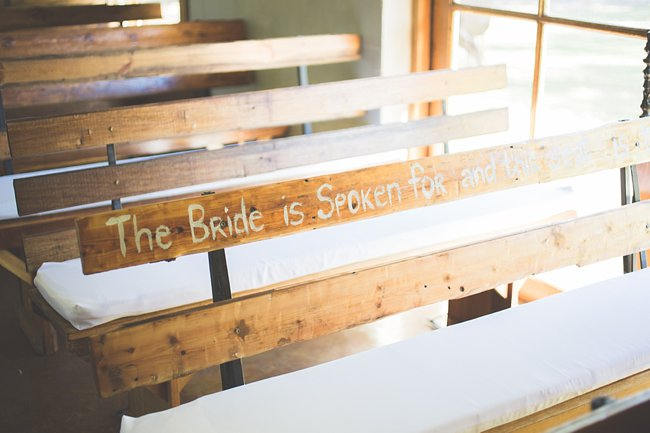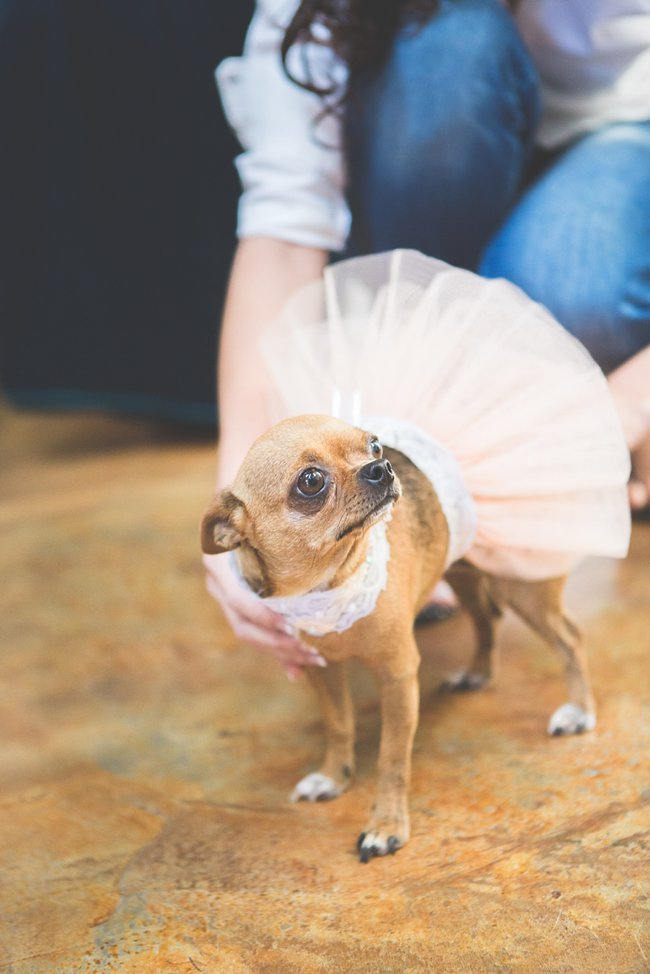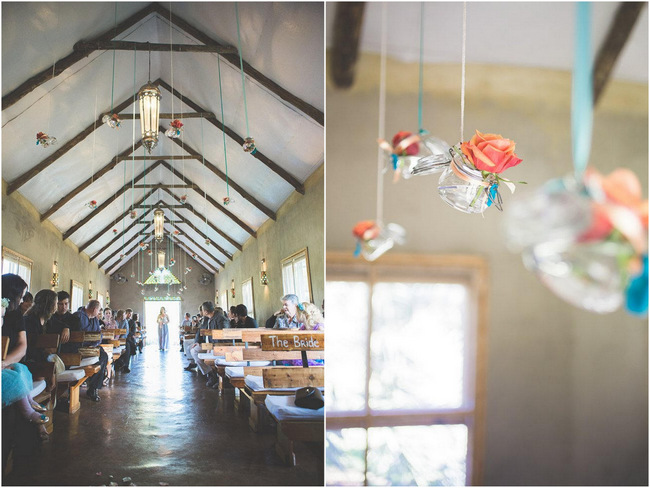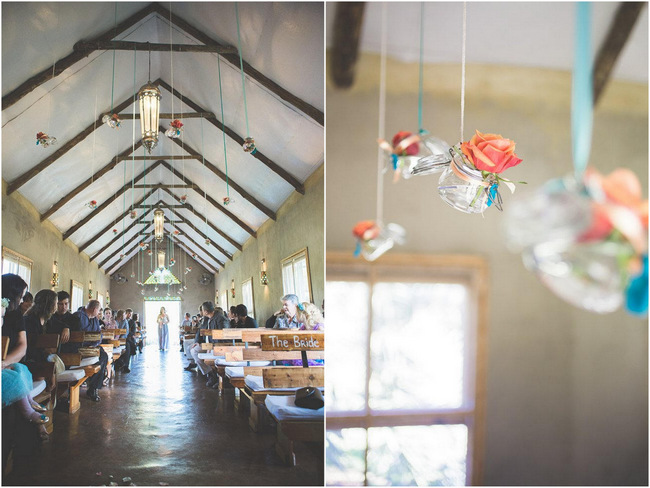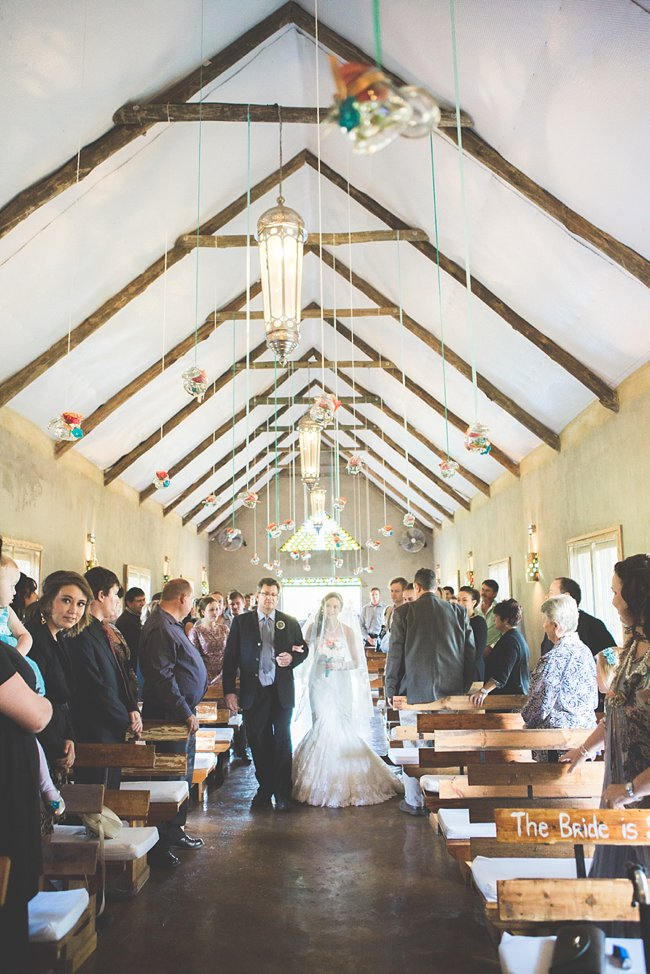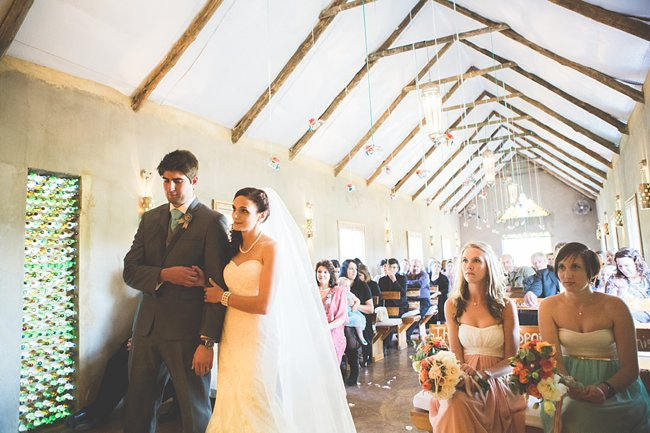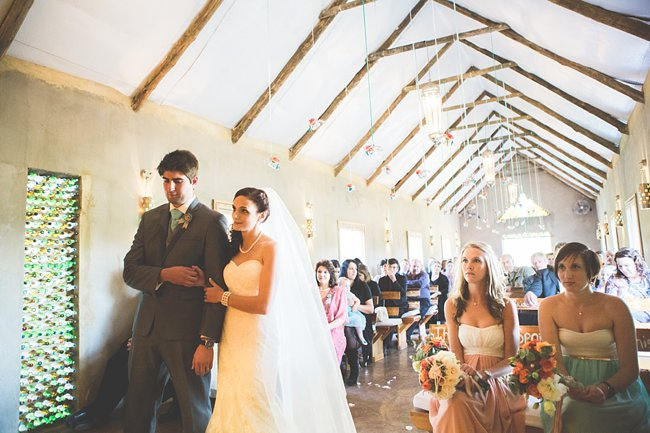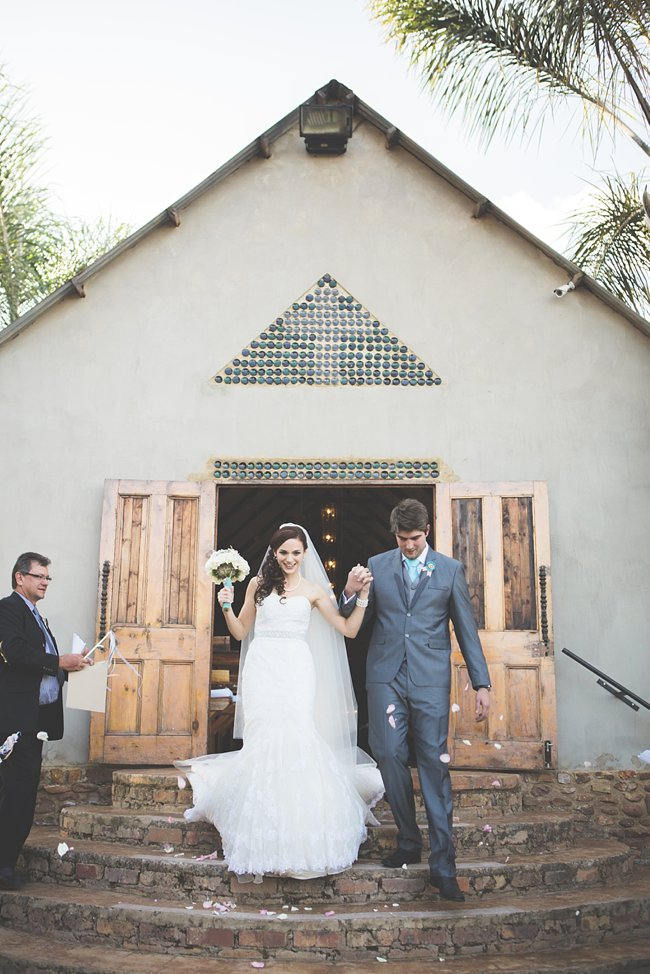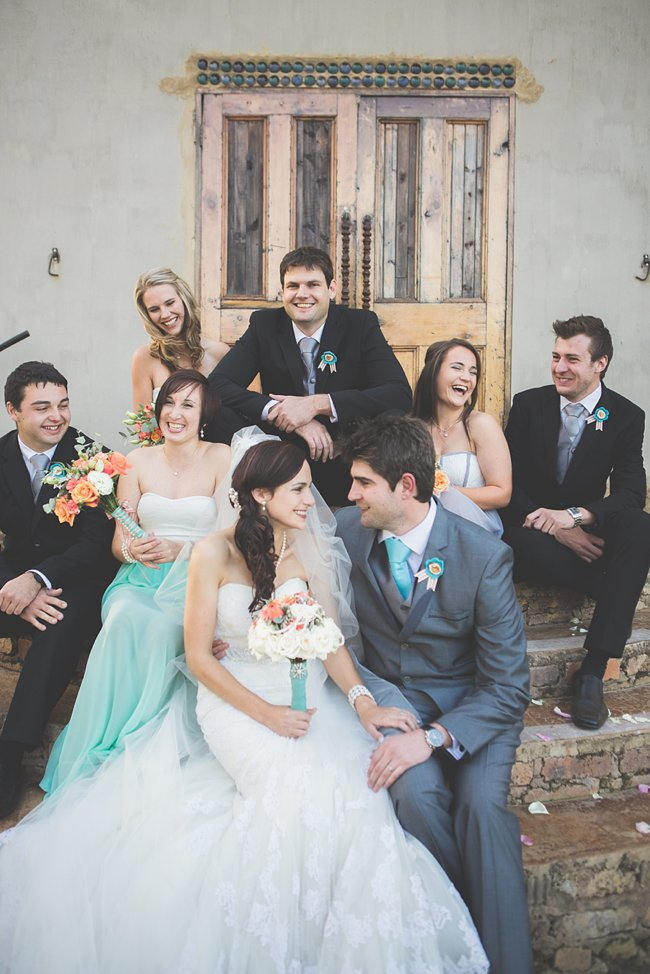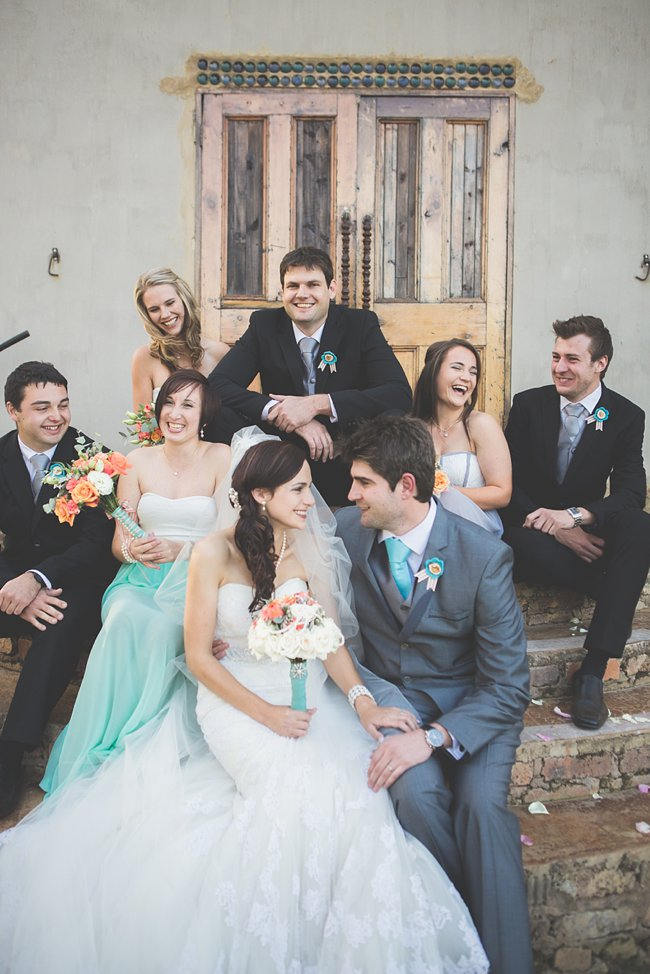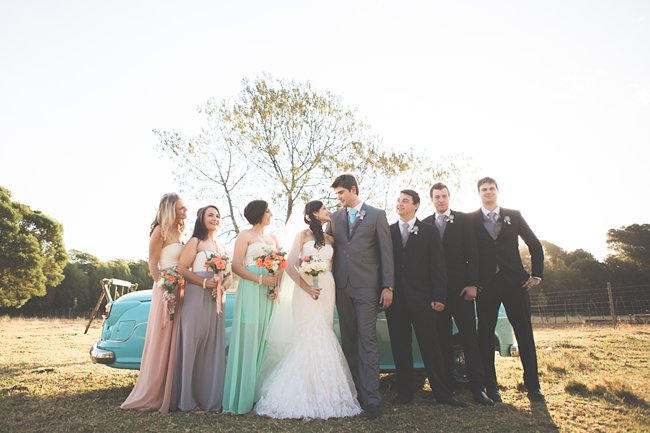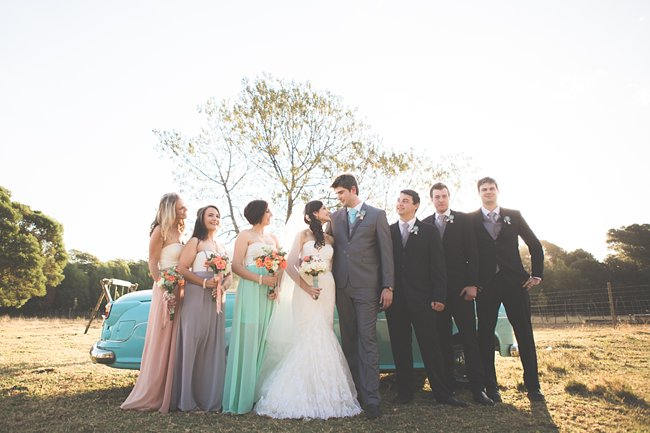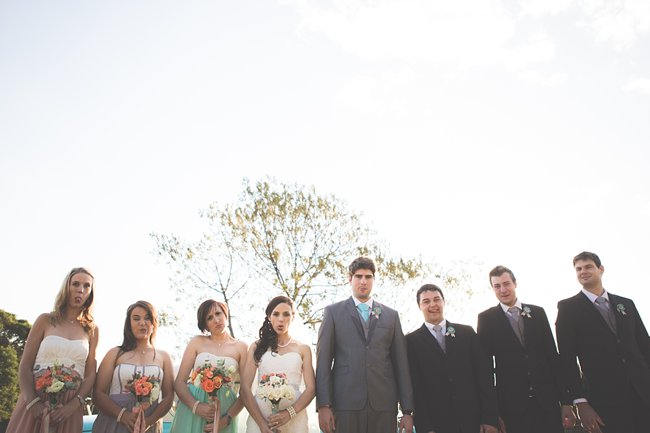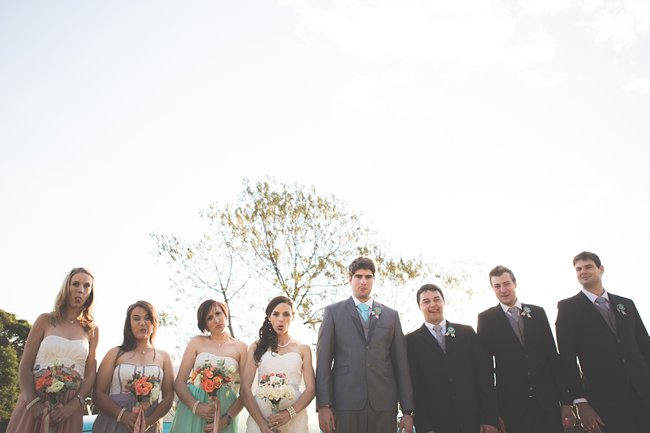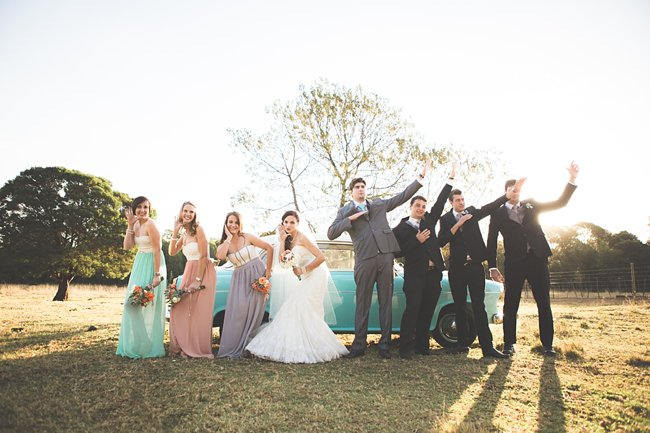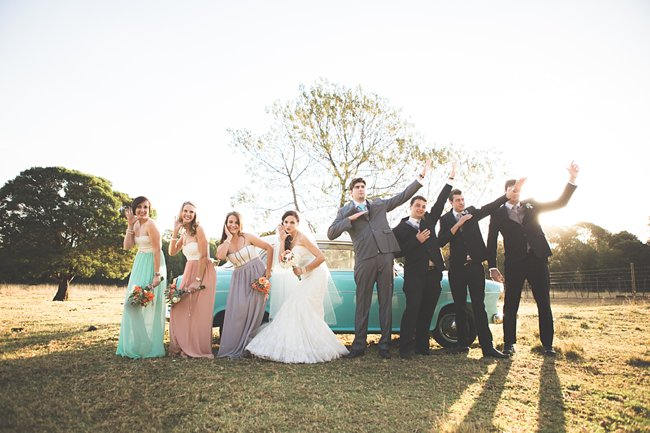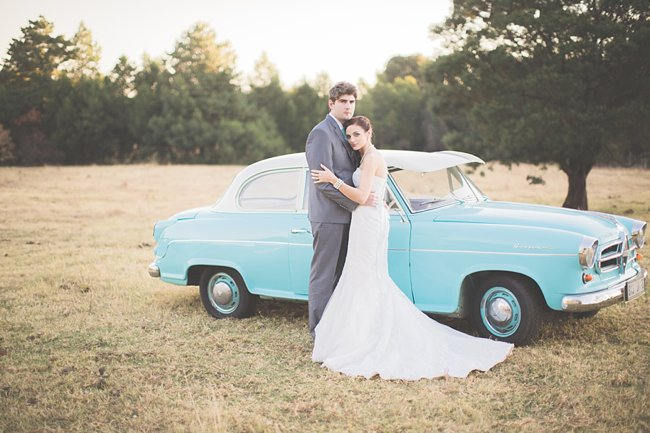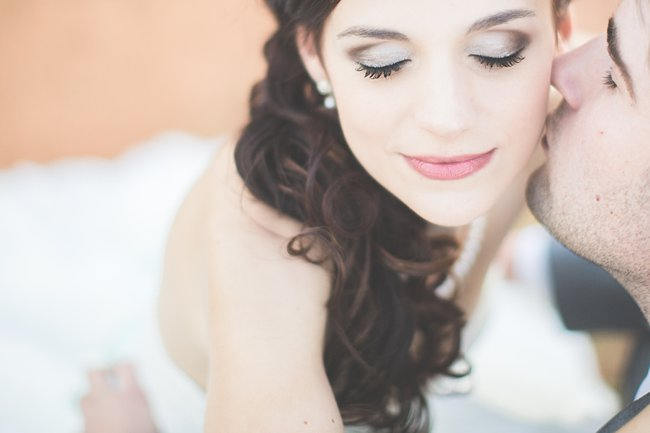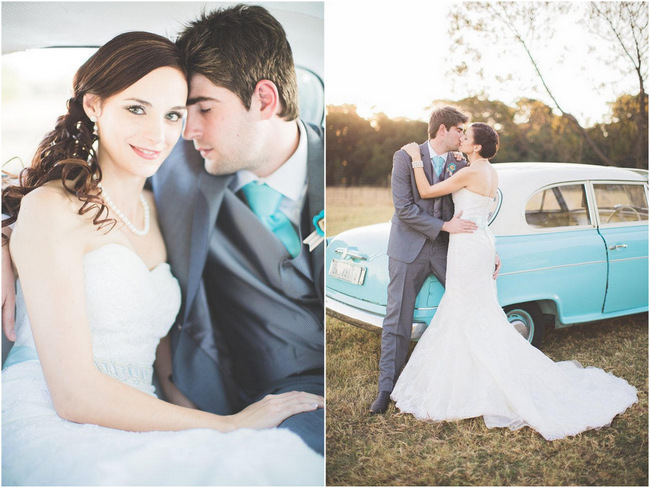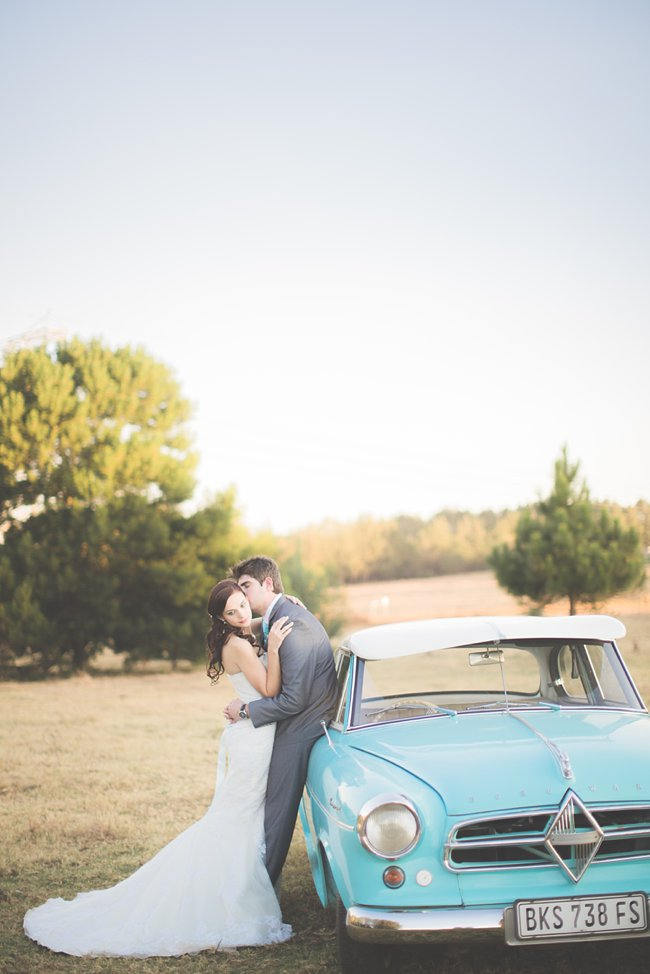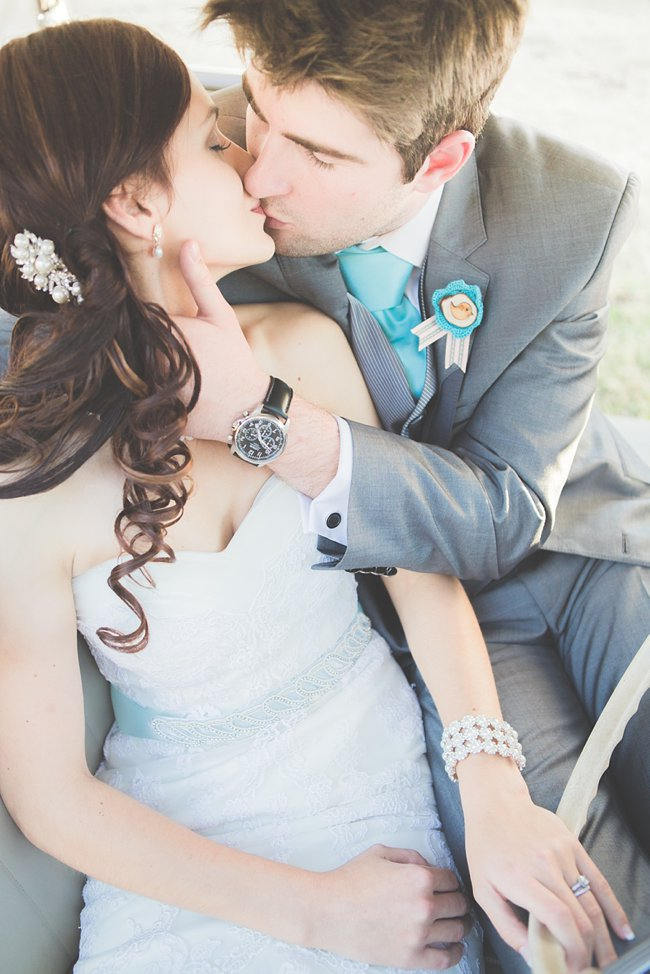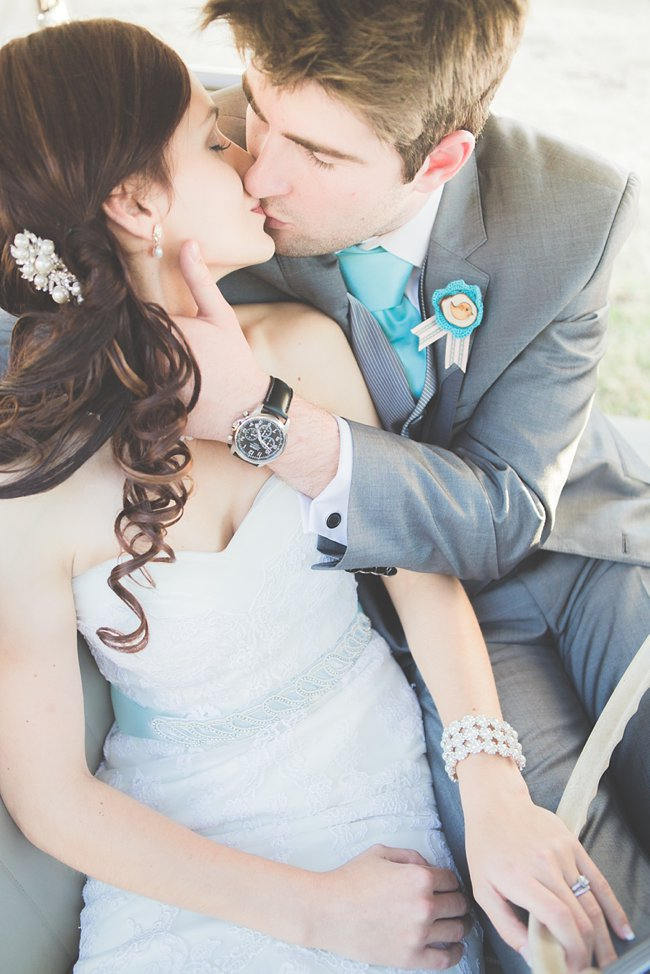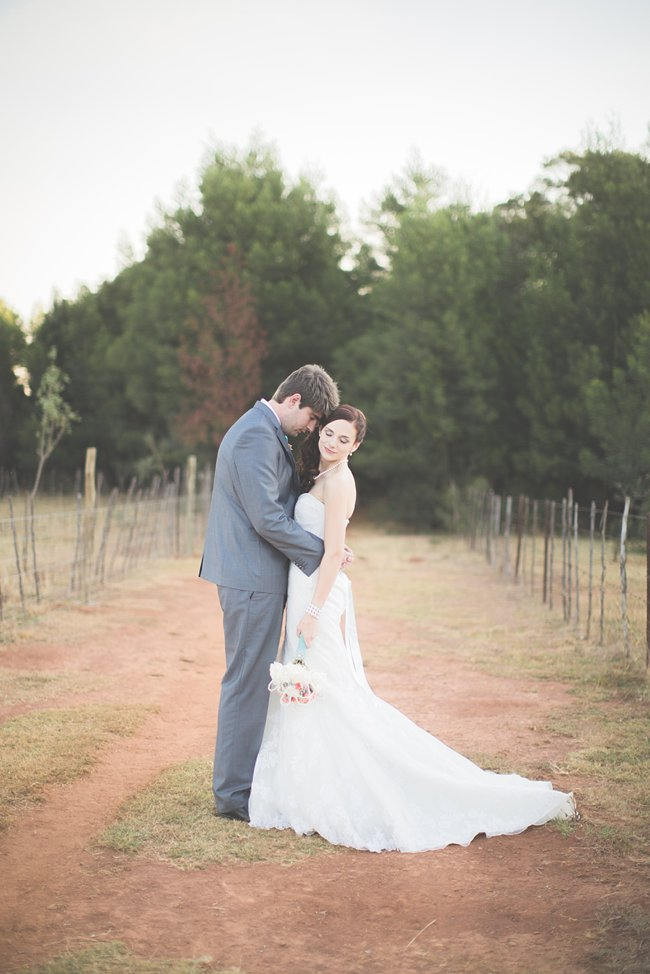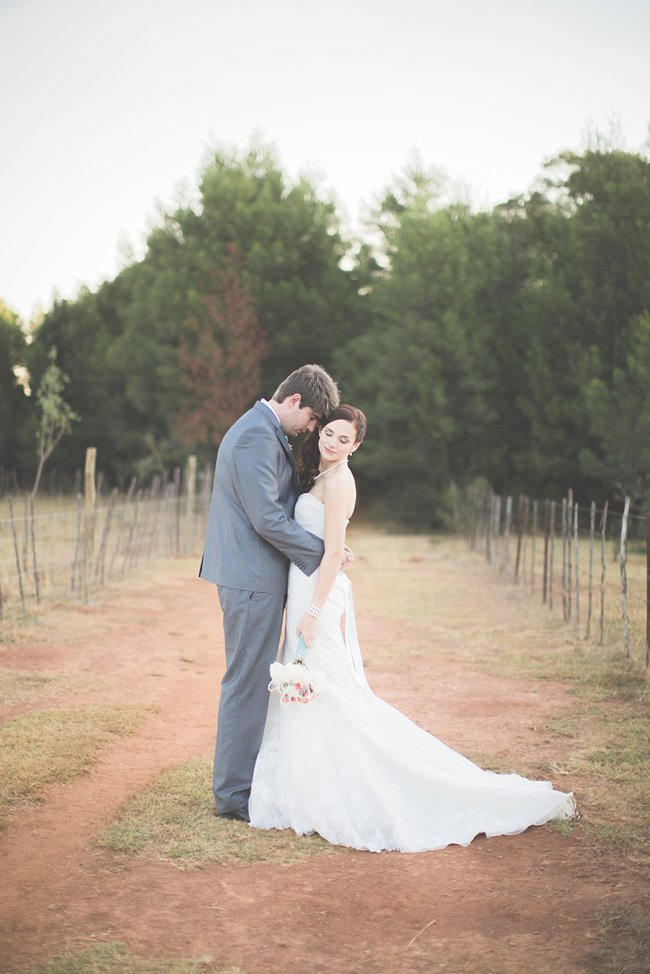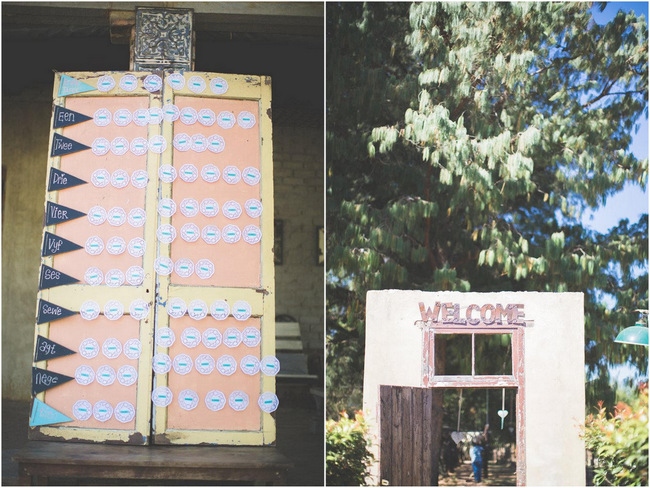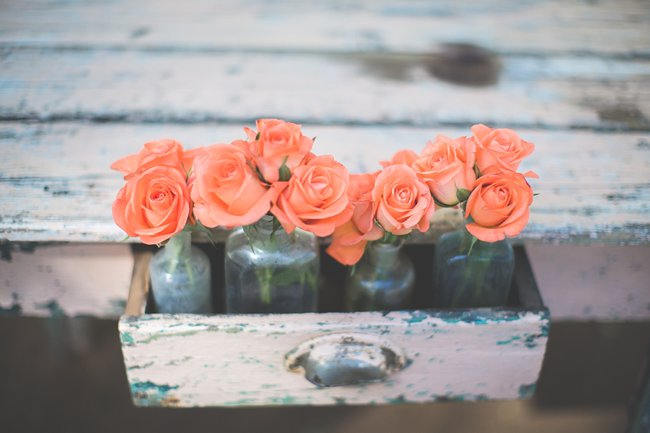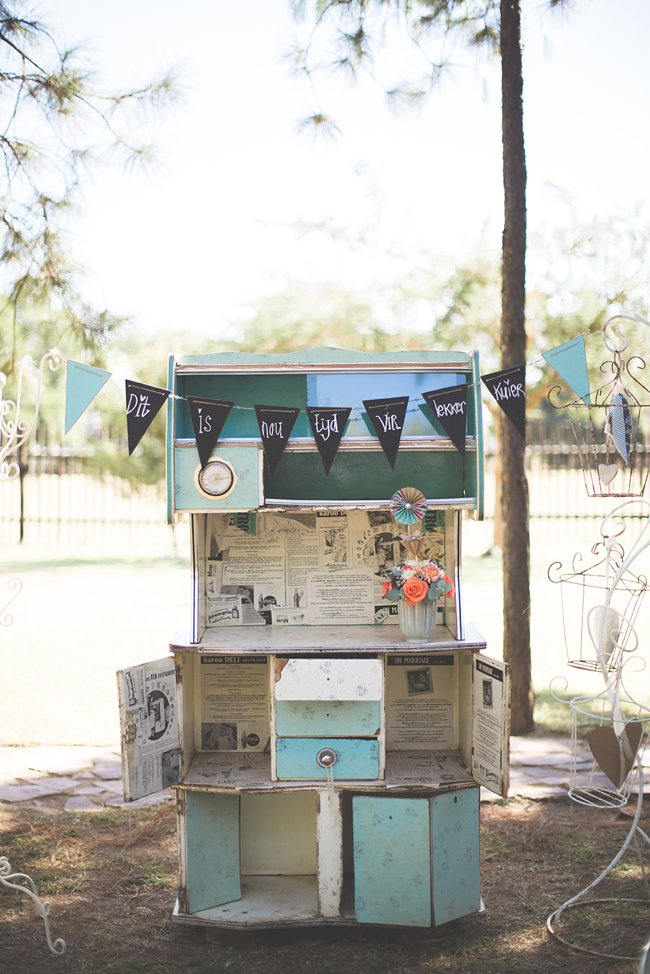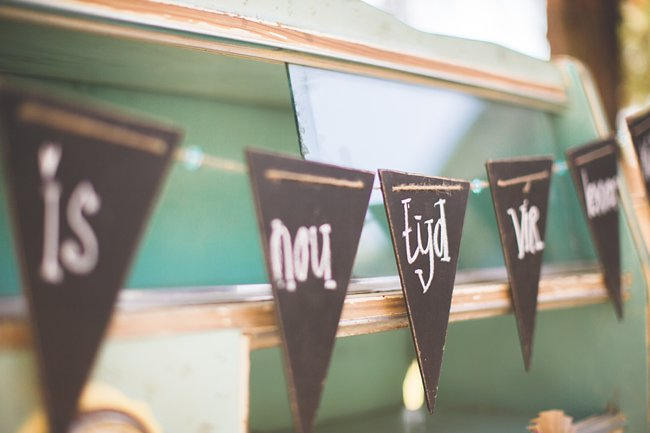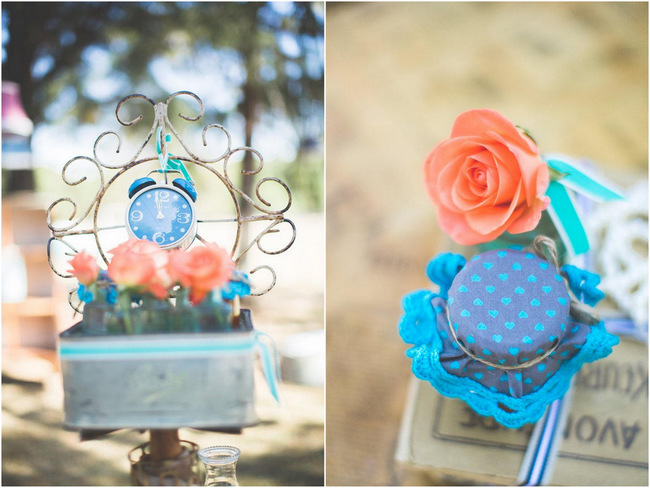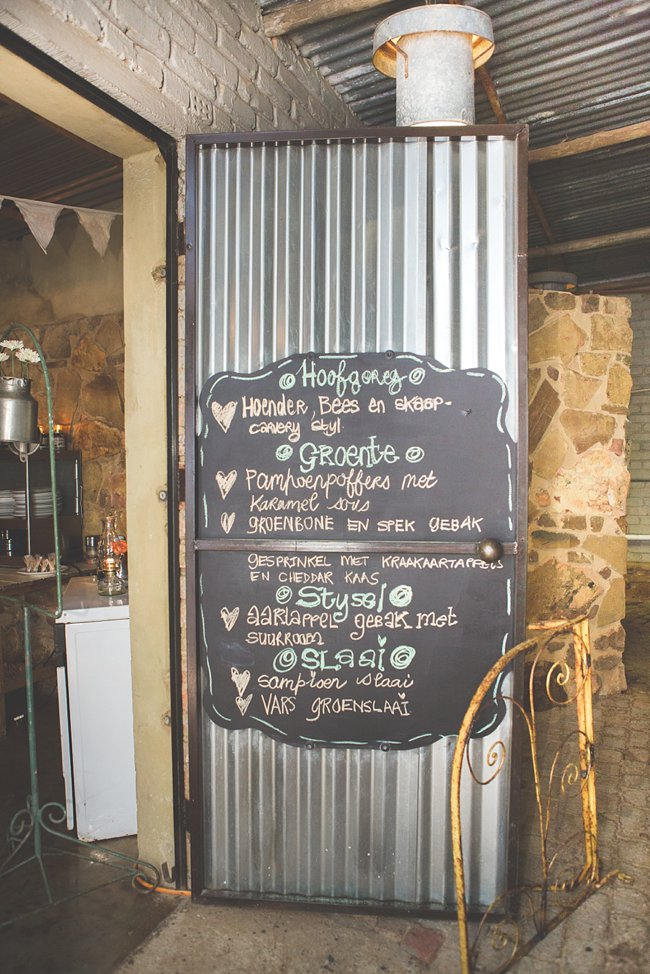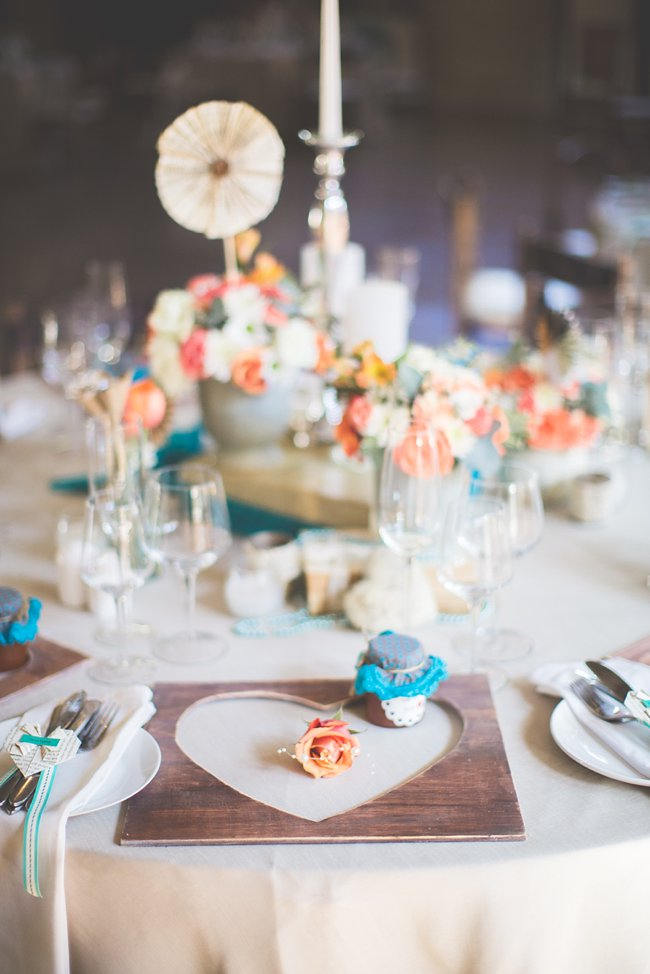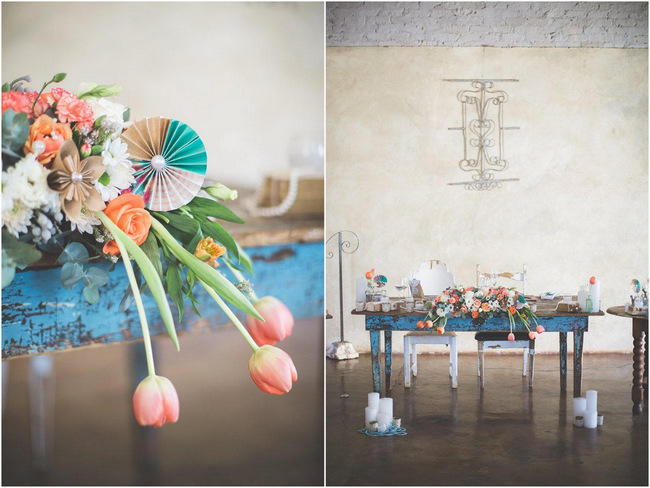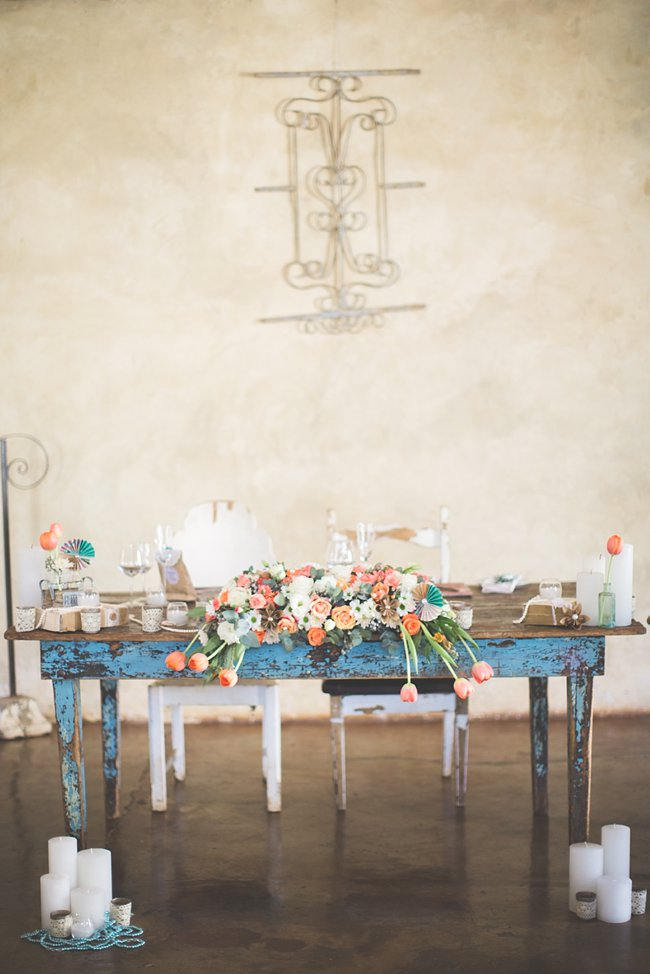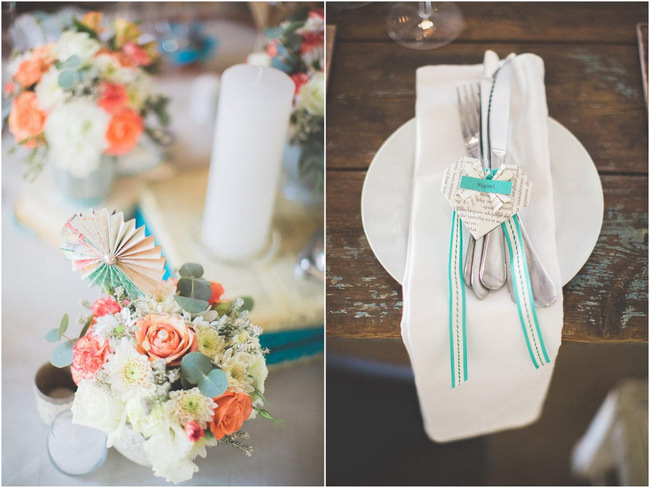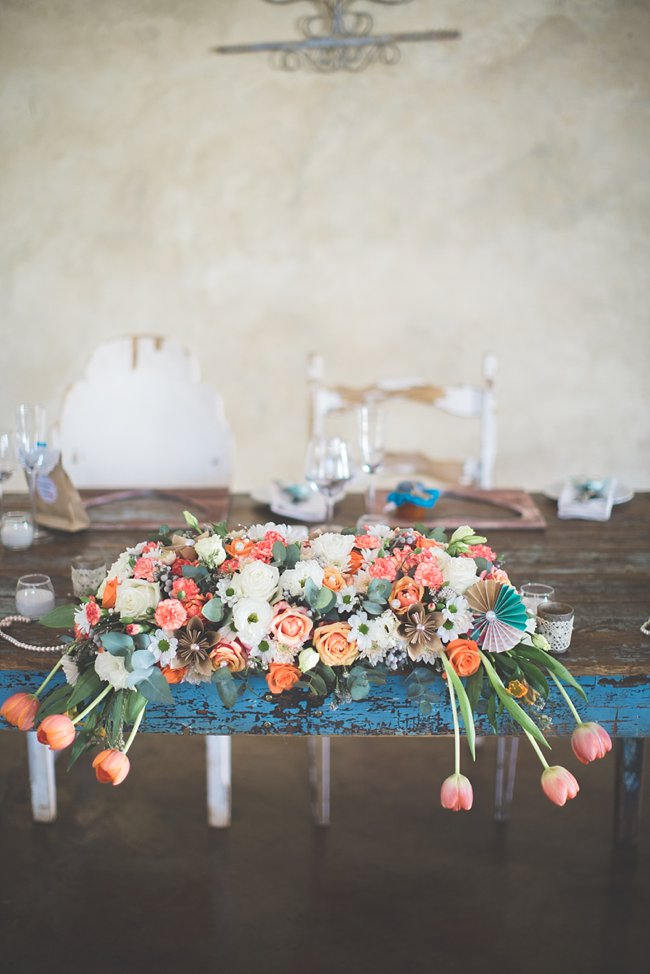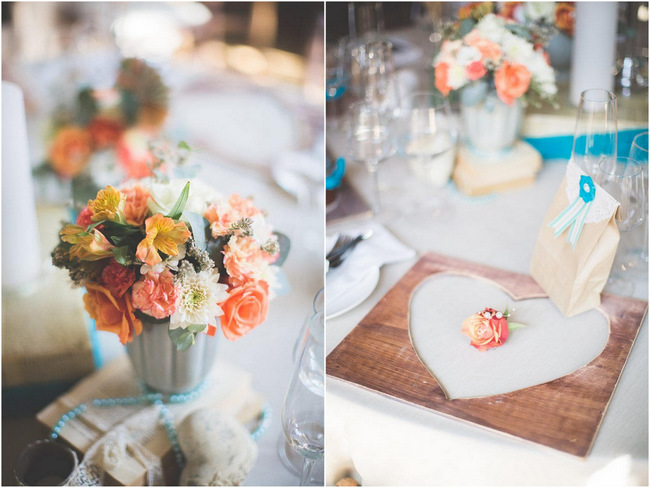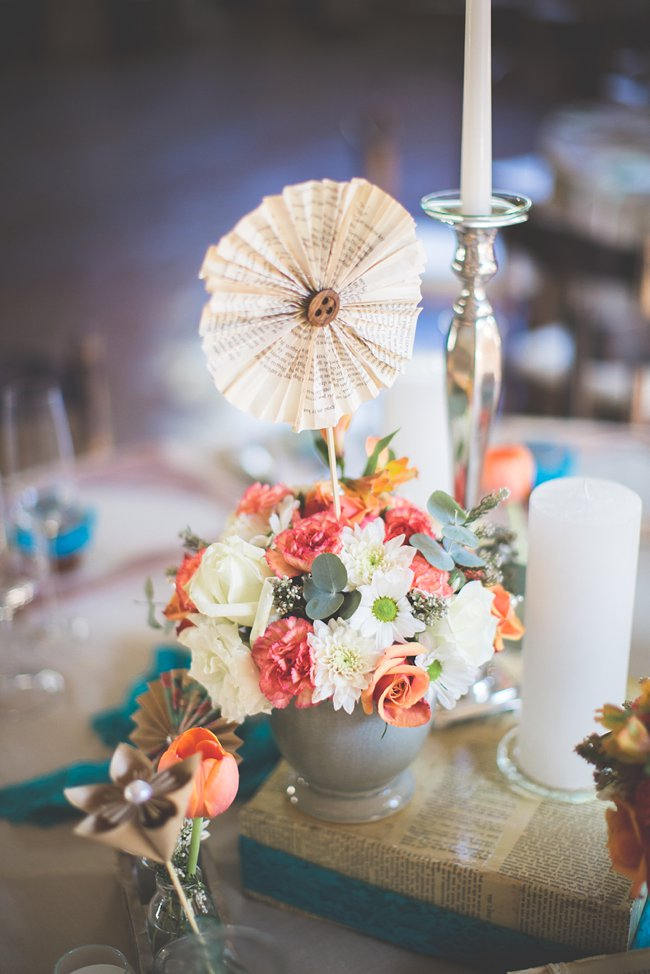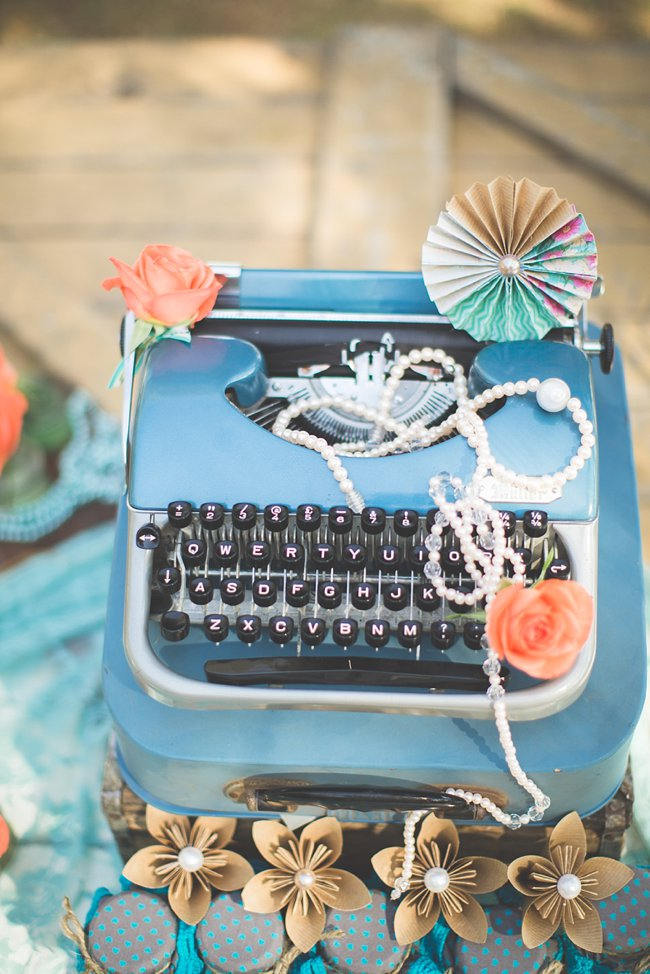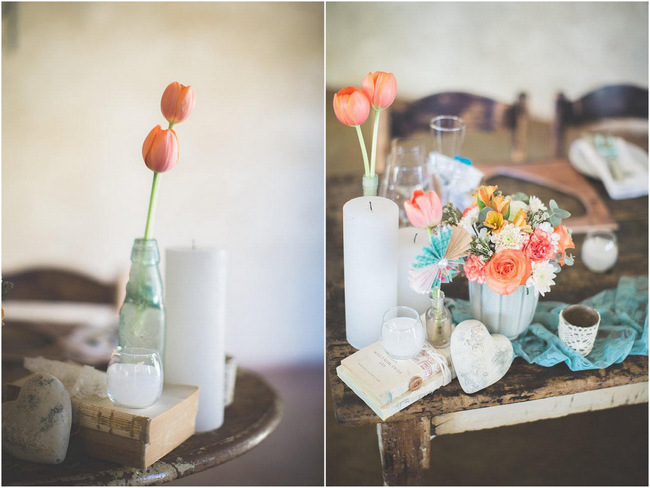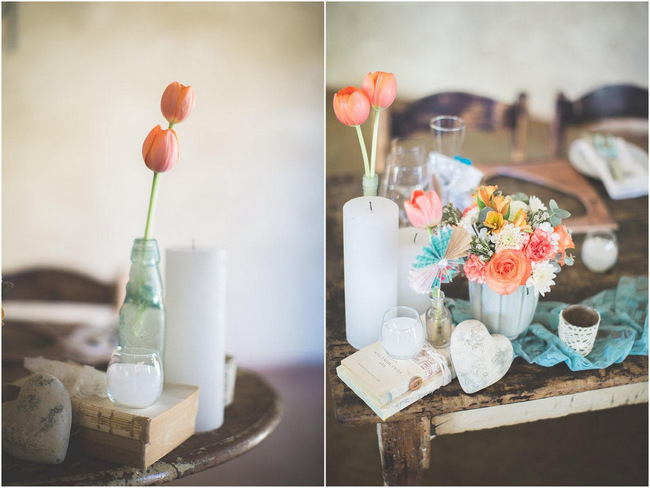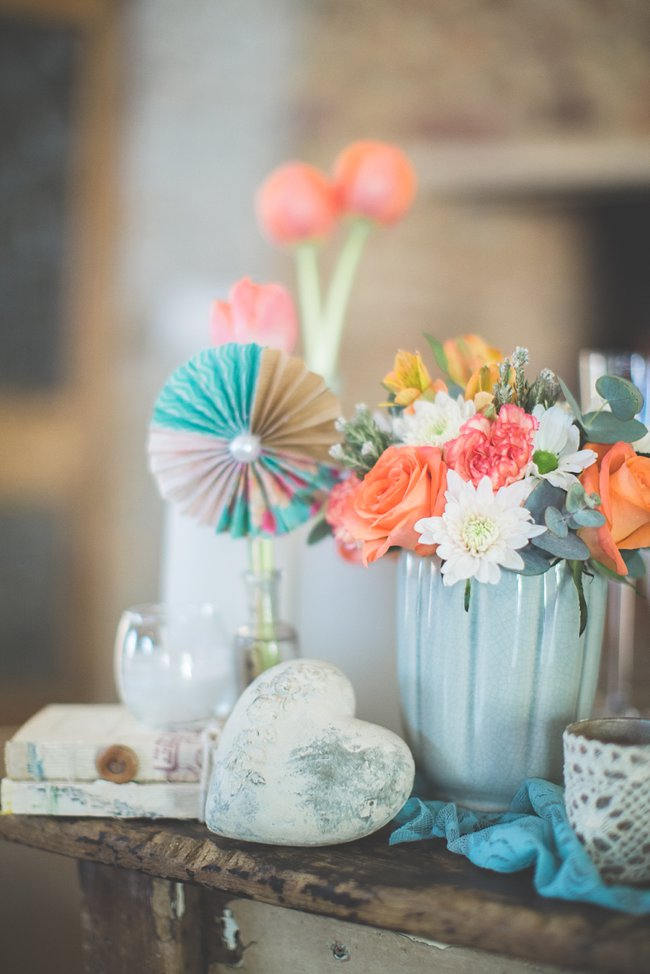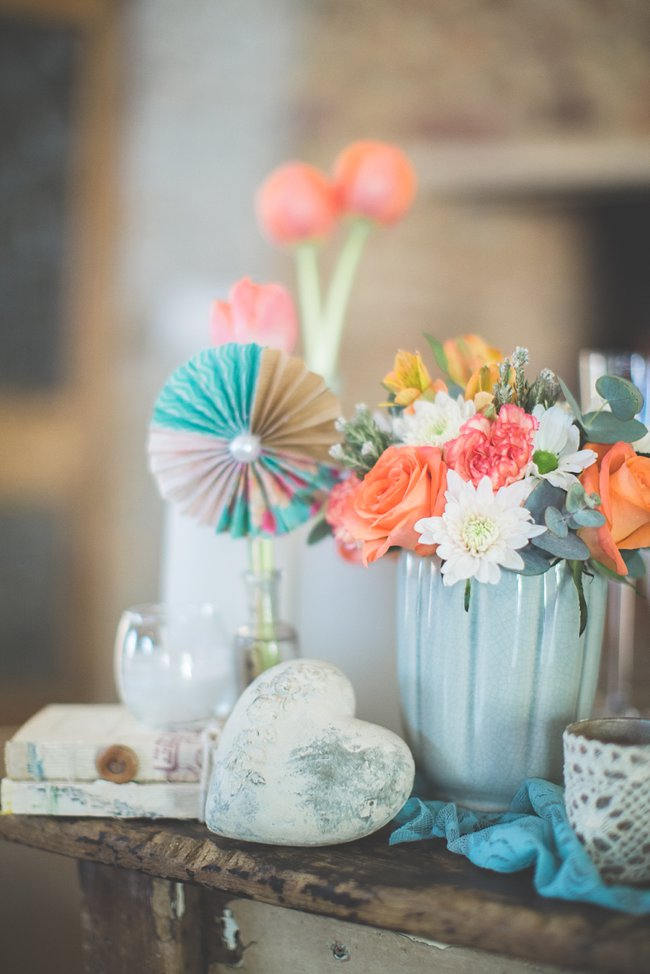 Delightful Handmade Teal  Peach Vintage South African Wedding
Love Story: We met in high school. We both attended winter school in Pretoria and stayed at the same guesthouse. Even at that young age, it was love at first sight. After five years together and both completing our studies, we knew it was time. He took me to a spa, but couldn't wait until we got there (he was scared of losing the ring), so he shook me out of bed early that morning and stood there on one knee. The rest of the spa day we enjoyed being engaged and dreaming about the future. It was perfect!
Bridal Style: My dress was a mermaid style dress covered in beautiful lace by La Sposa. The lace has a flower pattern and the dress was designed around the pattern of the lace. It had a sweatheart neckline and is off-white. I wanted natural make up, with some emphasis on my eyes using sparkle eyeliner. For my hair we decided to do a curly side pony with a beautiful braid from the one side of my head to the other.
Bouquet: My bouquets had to look classic, yet fresh and modern. We had strings of pearls in between the flowers and fun paper elements like pinwheels and paper flowers. We used mainly roses, carnations, lilies and tulips.
Bridal Party Styling:  My three bridesmaids each wore one of the wedding colors – peach, grey and turquoise. The dresses had the same overall look but each one was unique at the top. Their bouquets matched mine, they were just smaller versions and had a fun element to it like a paper rose, a paper pinwheel and so forth. The groomsmen wore black suits and had wooden heart boutonnieres.
Groom's Attire: He wore a grey suit, white shirt, grey waistcoat, light blue tie and had the cutest boutonniere of a little wooden love bird.
Wedding Ceremony:  We had a symbolic salt ceremony where myself and my husband threw salt of two different colors together in a vase. I walked down the aisle to Mendelsohn's wedding march. My bridesmaids walked down the aisle to John Legend's All of me.
Wedding Guest Book and Seating Chart:  We had wooden hearts on which every guest wrote a message to us. We are going to make a nice wall art feature with it in our home. For the seating chart we printed the names on doilies and stuck it to an old wooden door.
Wedding Reception Details:  Every table looked unique. We used lots of pearls, lace and small elements like hearts, old books, different candles, paper pinwheels, paper flowers, different pots and vases for the flowers. Everything had to be different and very romantic and vintage.
Wedding Planning Advice: 
Communicate every decision with your partner and family (especially if they are paying for certain things!)
Try to be creative and make some of your own decor items.
♥ ♥ ♥ Recreate the magic with these Wedding Vendors: ♥ ♥ ♥
PS: We have loads more real weddings to inspire you here, and if you're looking for fun vintage-inspired wedding loveliness, head on over here.