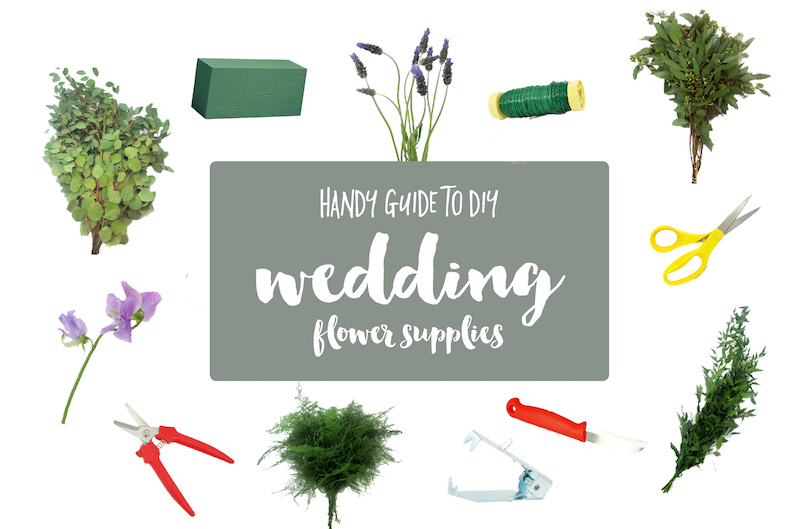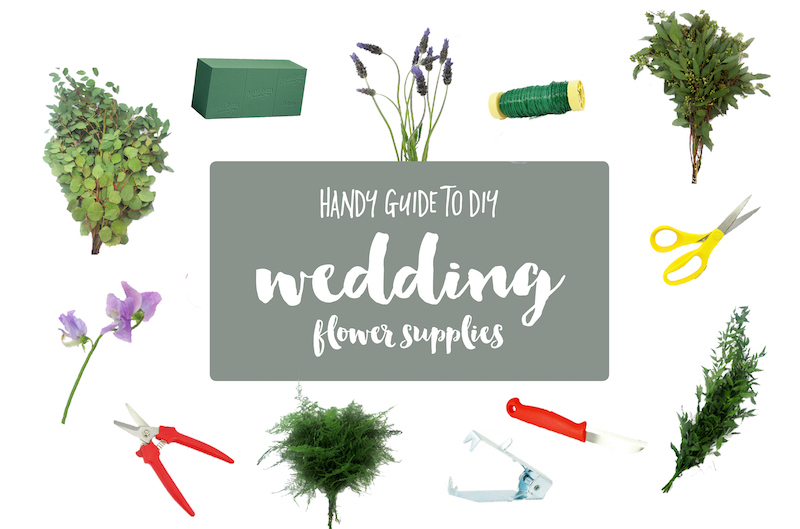 While generally more cost effective, the thought of doing your own wedding flowers can be a bit daunting. This is especially true if your floral experience is limited. But with proper planning and a solid understanding of how to correctly utilize floral design supplies, it can be a productive and fun experience.
Guide to DIY Wedding Flower Supplies + Tools:
Having the right DIY wedding flower tools and supplies is key. You wouldn't attempt a new recipe without having the proper ingredients, utensils or cookware — the same goes for flowers! You want to make sure that you have everything you need to make beautiful arrangements that will both look fabulous in your wedding photos, and keep looking great throughout your event.
Here's a list of wedding supplies you'll need to DIY your wedding flowers, courtesy of our sponsor, and DIY wedding floral specialists, Blooms by the Box. 
Guide to DIY Wedding Flower Supplies + Tools:
All of these these wedding flowers  tools and supplies are available to purchase online, from bulk online floral supplier and sponsor, Blooms By The Box here.
Check out our other wedding flower guides for the names of wedding flowers in your color palette and more cute tutorials below.
Wedding flower tips:
Wedding Flower Dictionary:
Wedding Flower DIY: