♥ Farm Wedding in Rustic Green ♥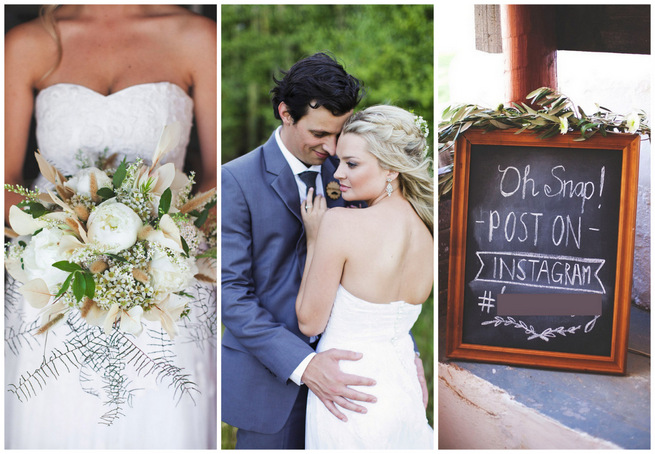 Debre and Johann's green and white rustic South African wedding was held at Klein Bottelary   in the Cape during spring. Their celebration had an organic, simplistic feel with rustic touches throughout. The venue set the scene and made it easy for the couple to expand their vision from there, focusing on white, green, brown and gold. The ceremony decor also included a fabulous floral backdrop – a wall made from pink and red flowers with touches of green created by Alwijn Burger. It's quite something!
Photographer Justin Davis Photography joined the lovely pair to capture these special images of their wedding day which are so obviously filled with love and deep affection.
"Everything went according to plan, we had the perfect summer's day with a slight breeze easing the nerves," shares Debre. "My wedding party got ready at the venue with us and it was so special to share the preparations with my closest girls. It's true what they say – the entire day really goes by in split second and I really wish I could experience again in slow motion. After the wedding our friends mentioned that the wedding had the perfect balance between formalities and a casual party. The food was exquisite and our floor manager, Elmarene from Klein Bottelary really added that little extra enthusiasm and comfort. One of our favourite  personal touches was our flower wall in the chapel – created by the talented Alwijn Burger.  My husband also added performed a few songs for me during the reception and that was incredibly special."
 Green and White Rustic South African Wedding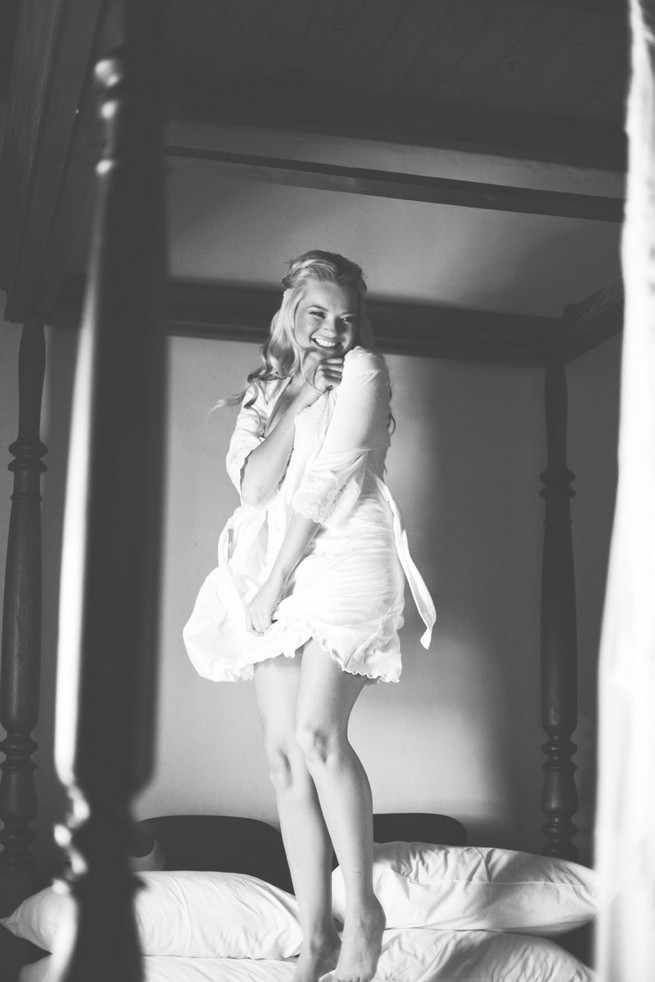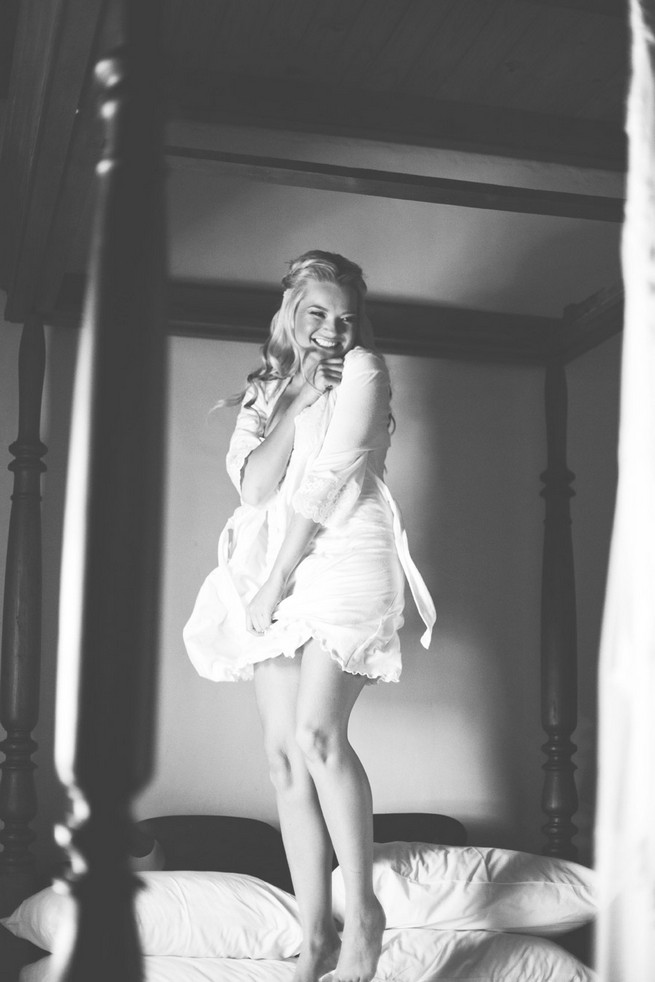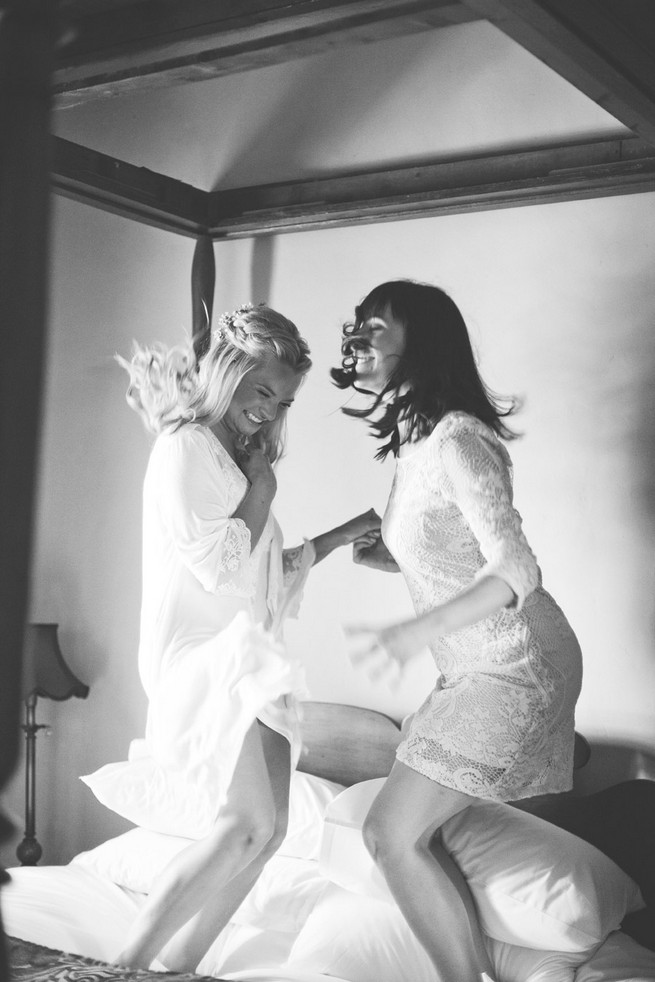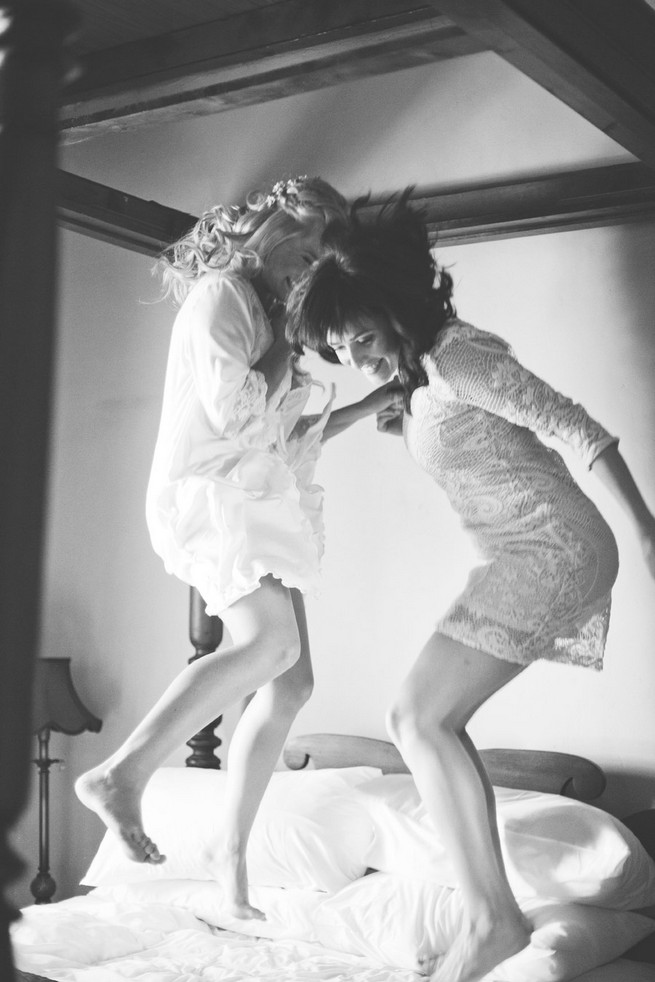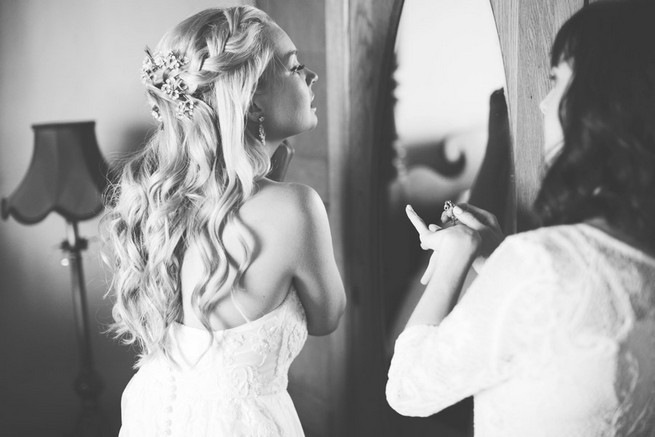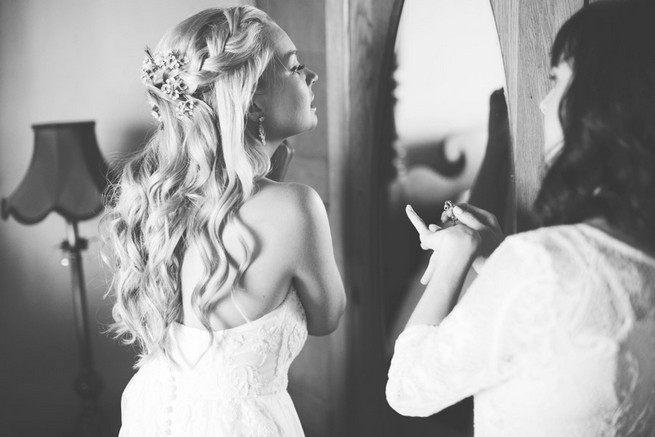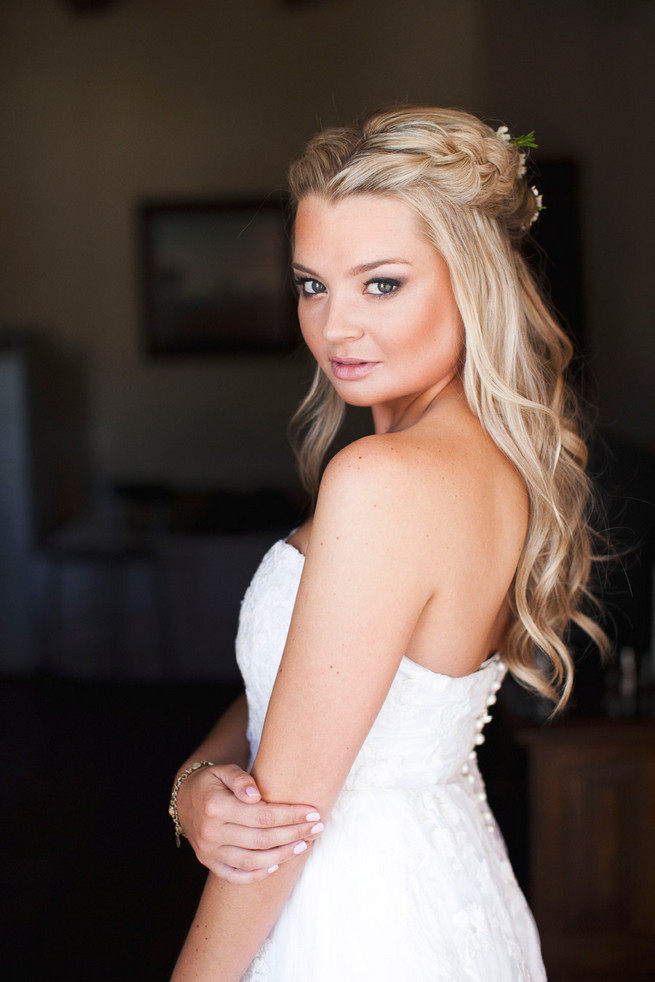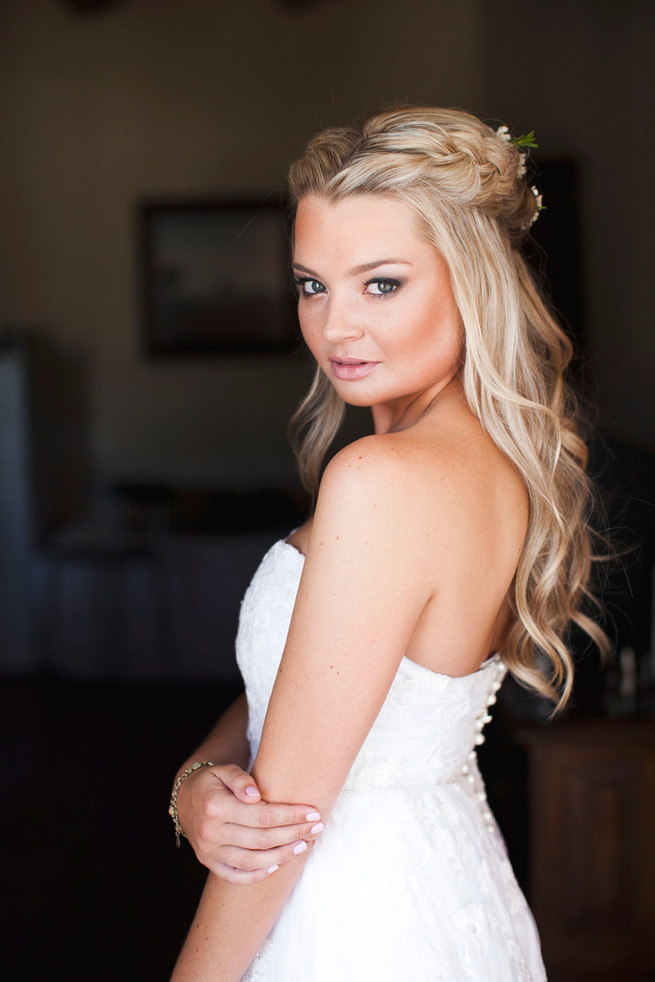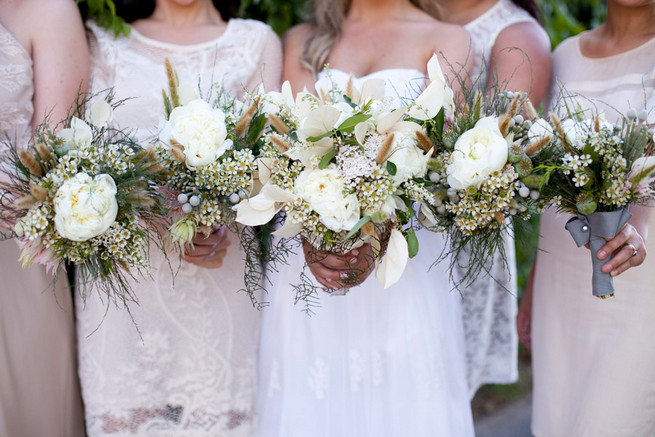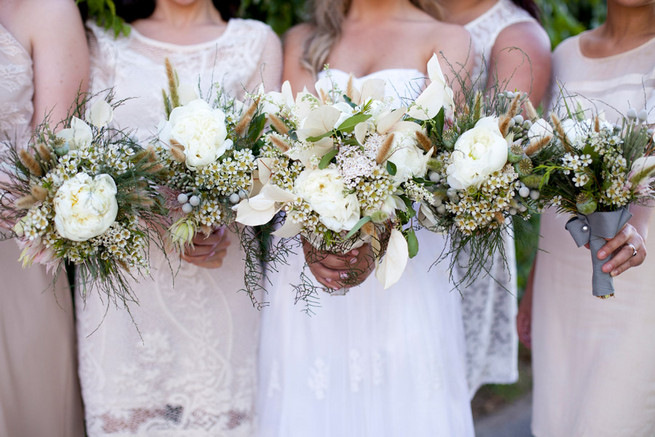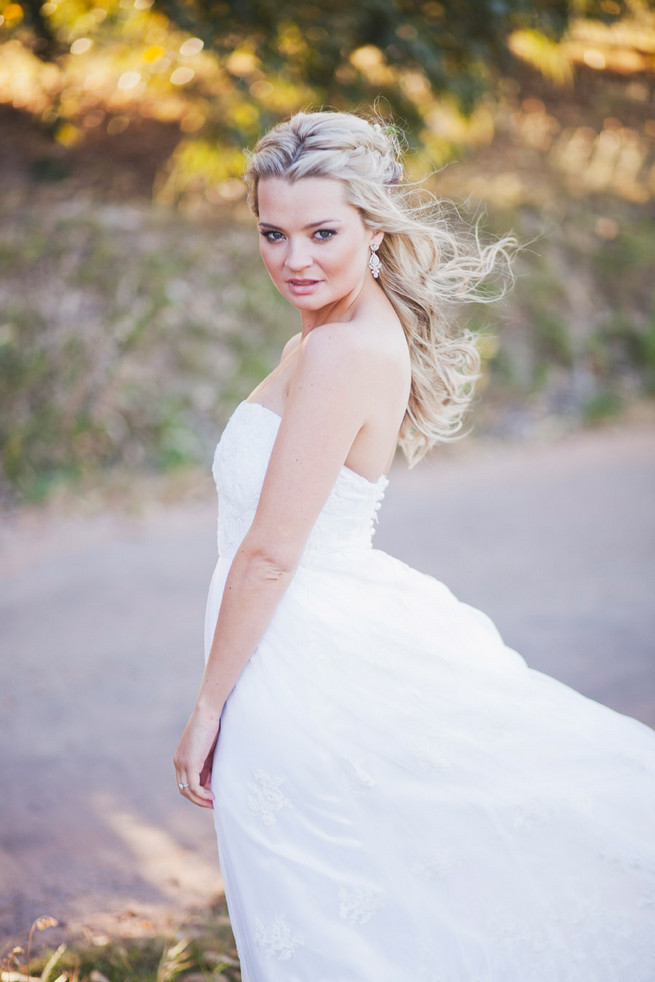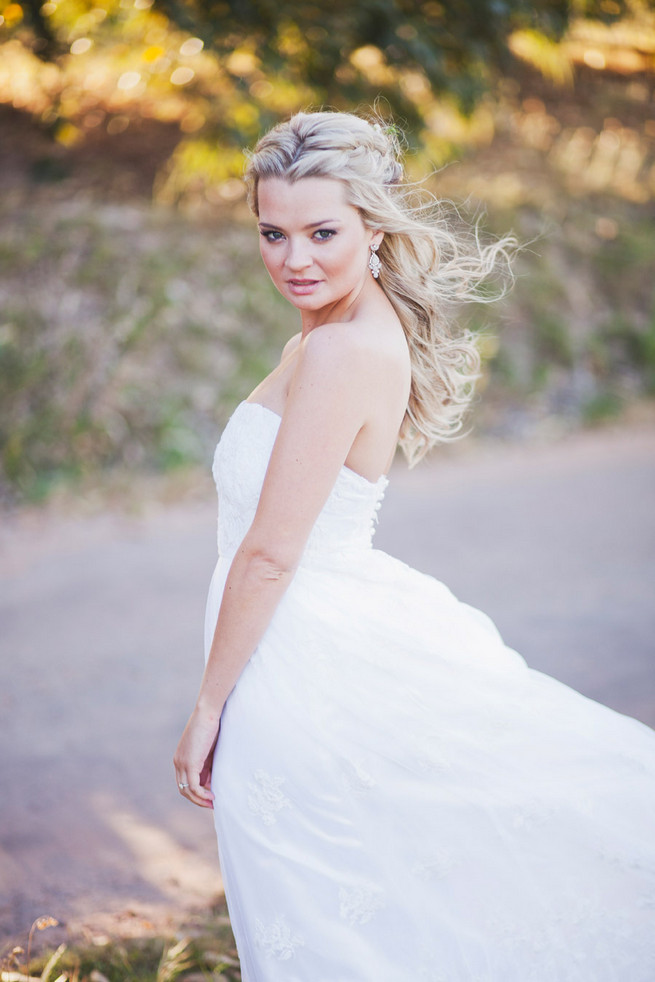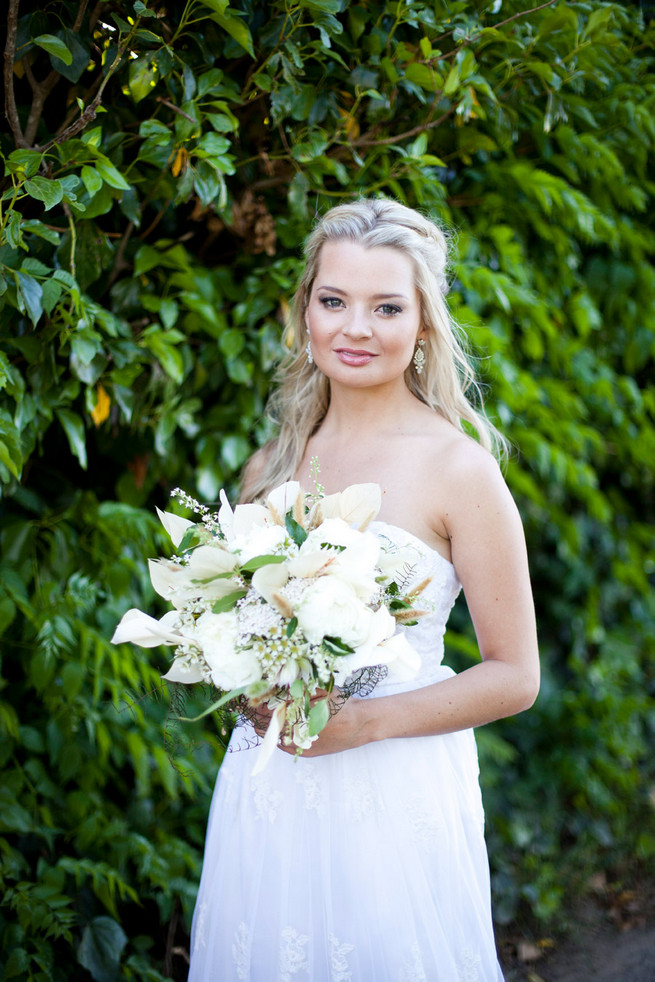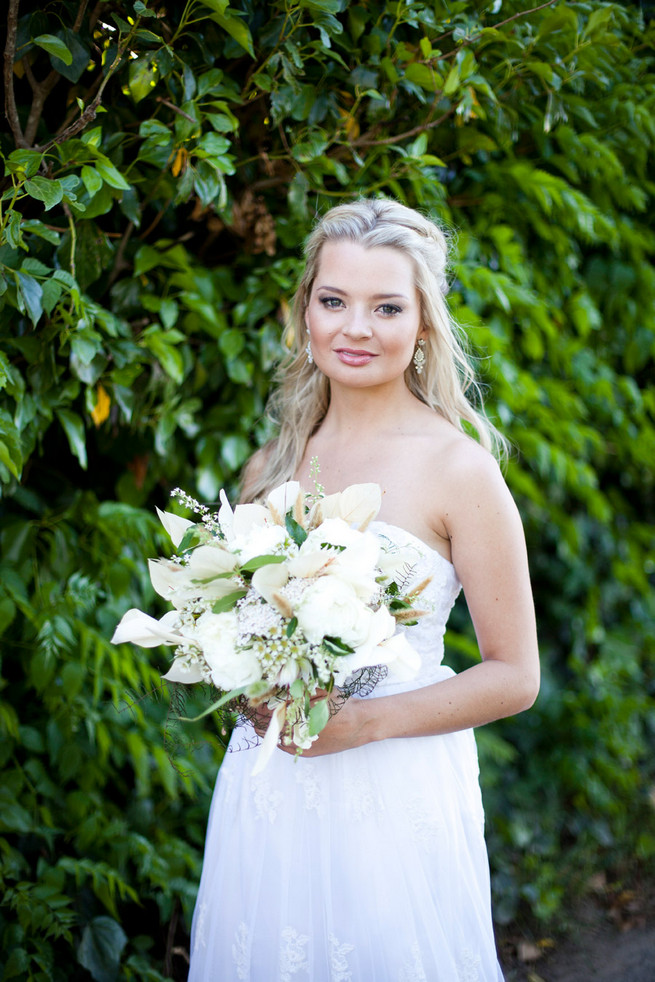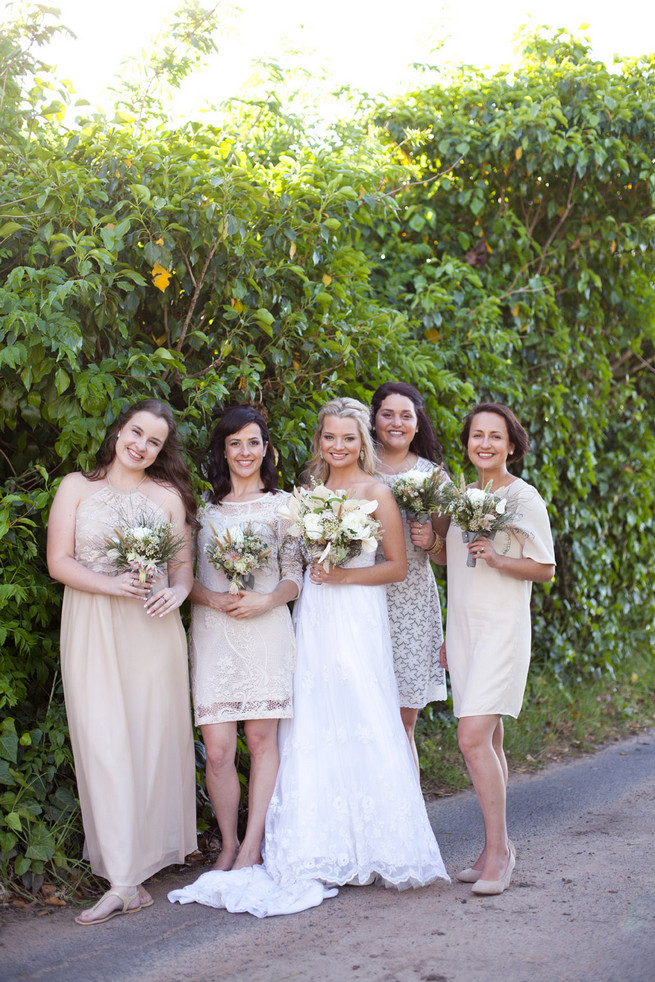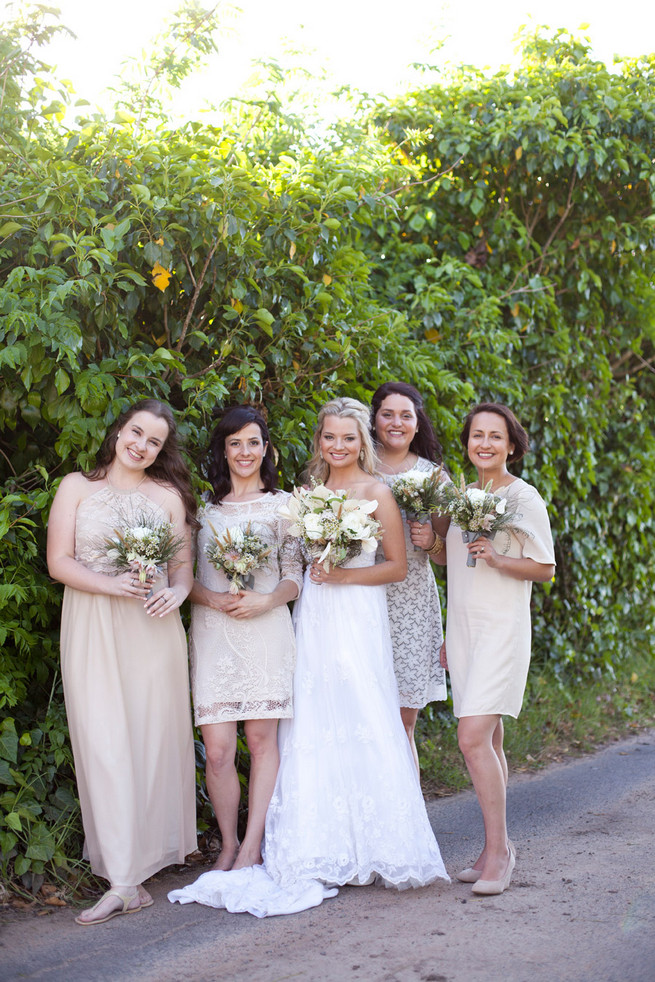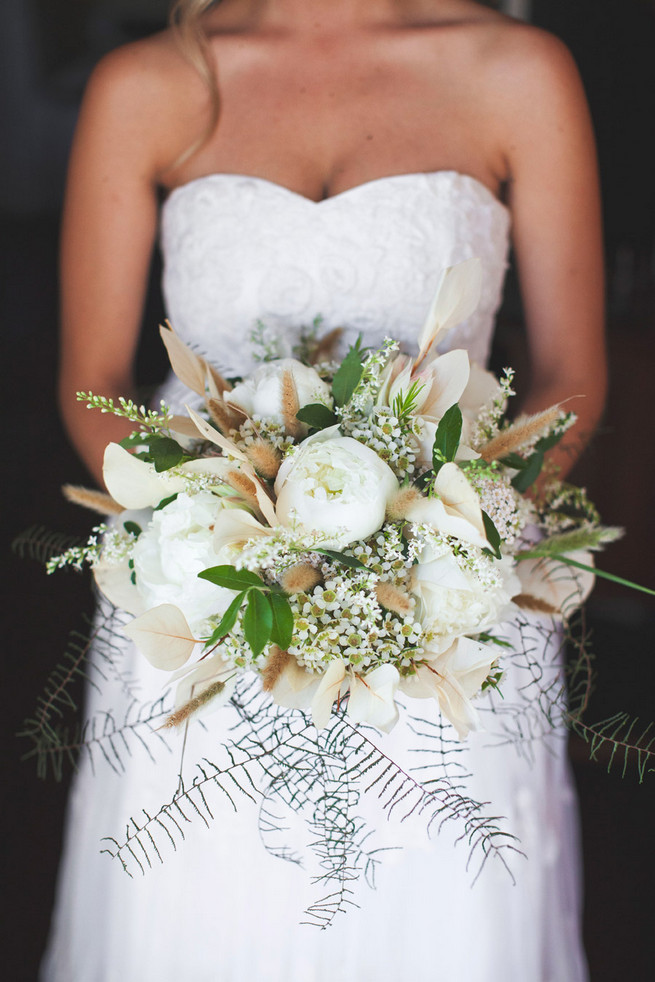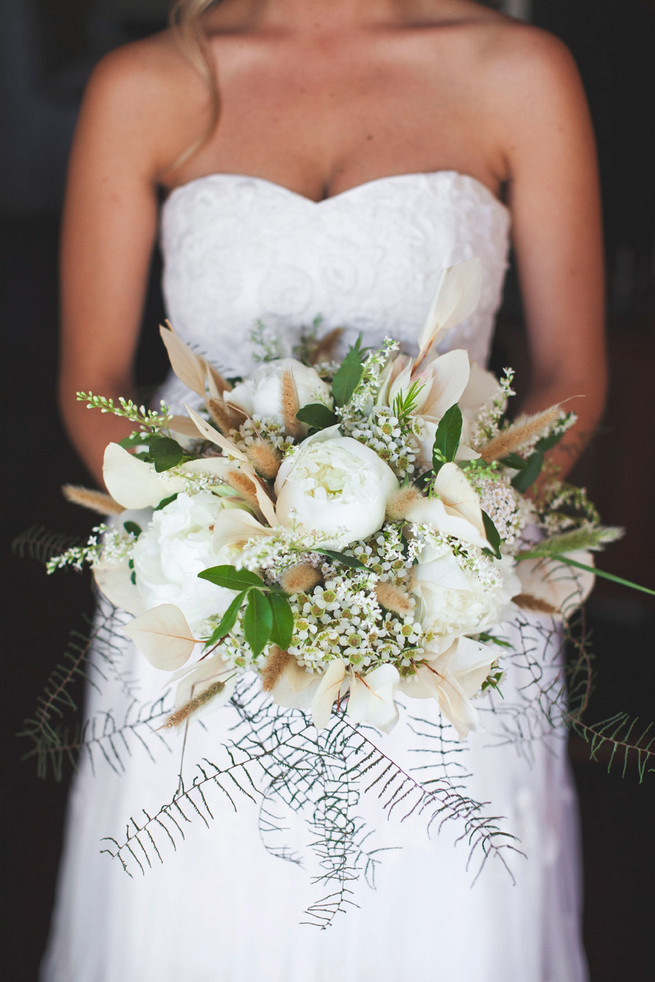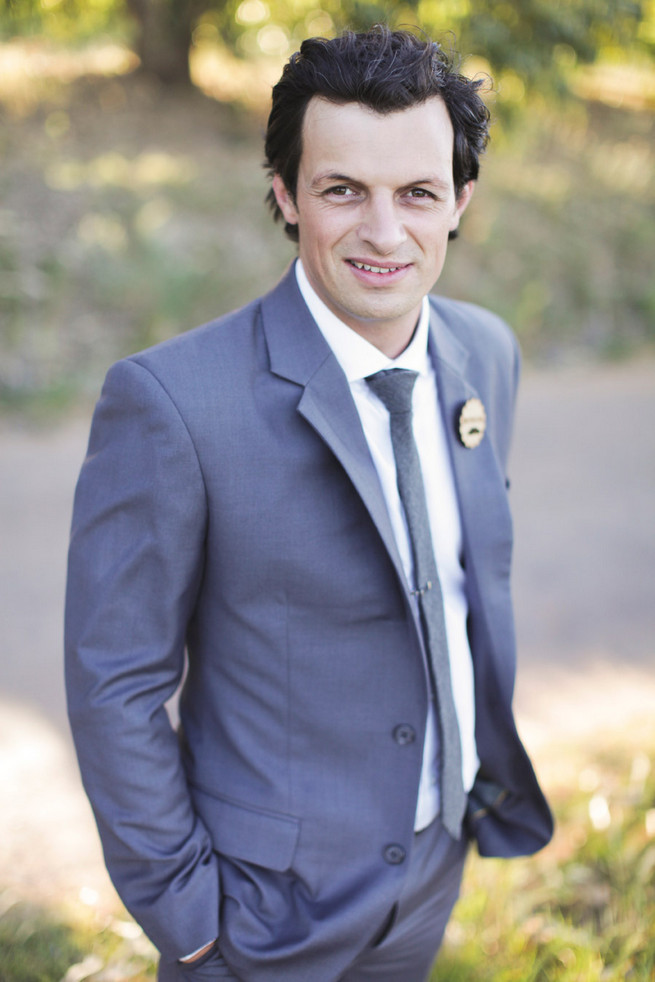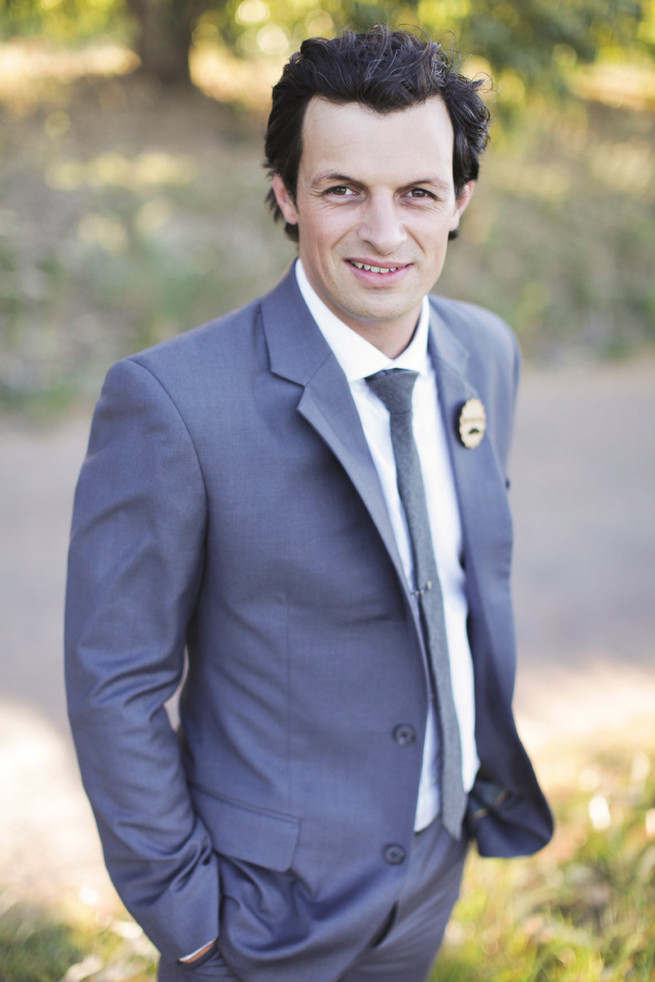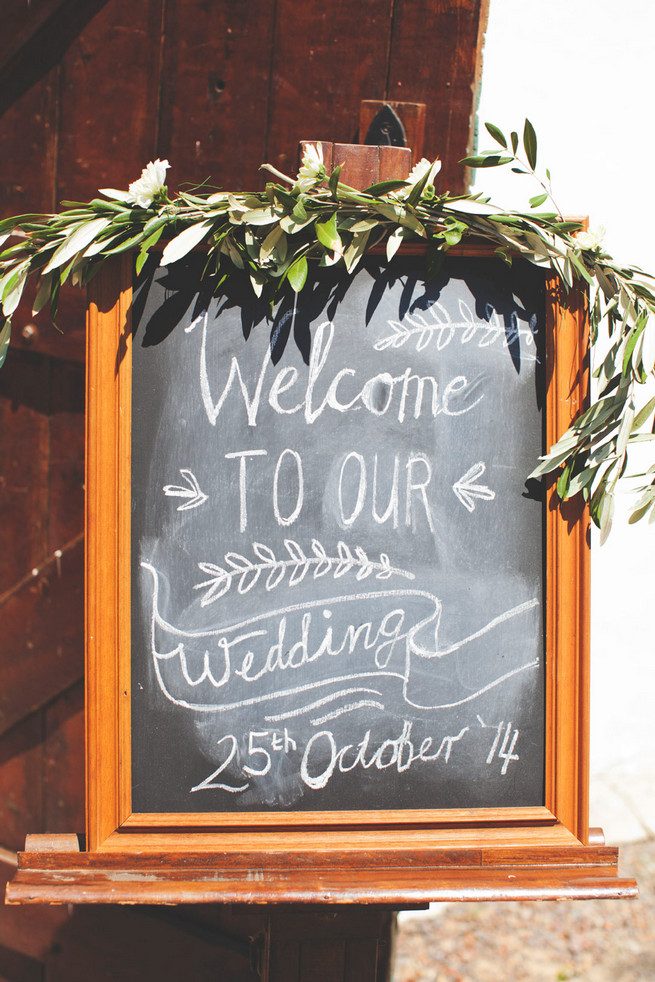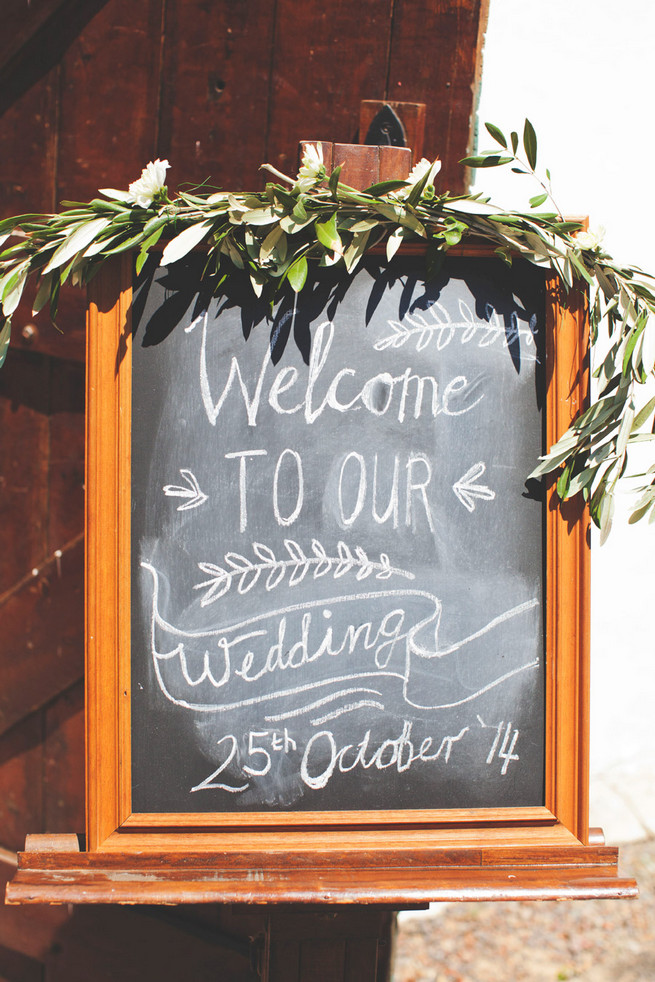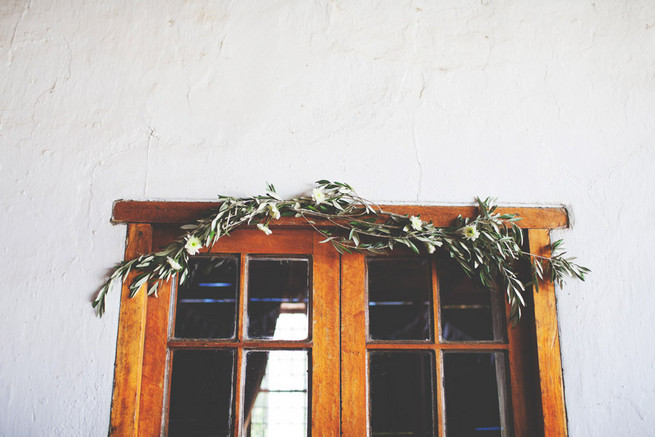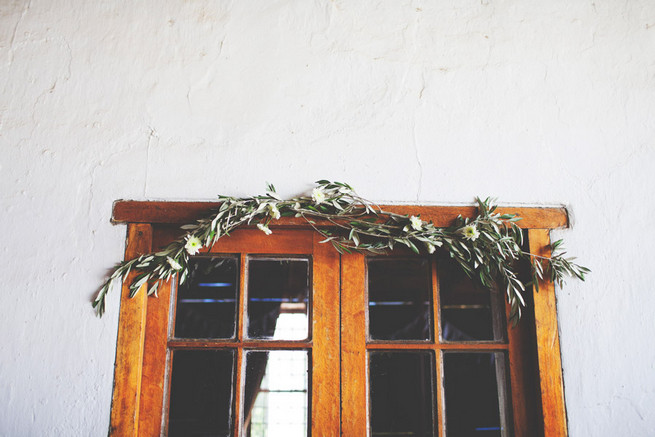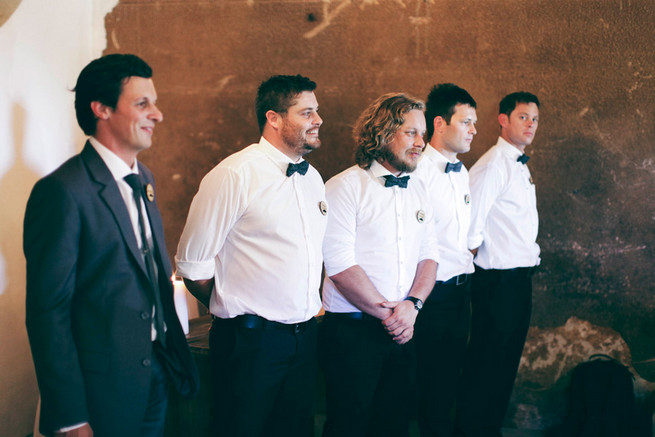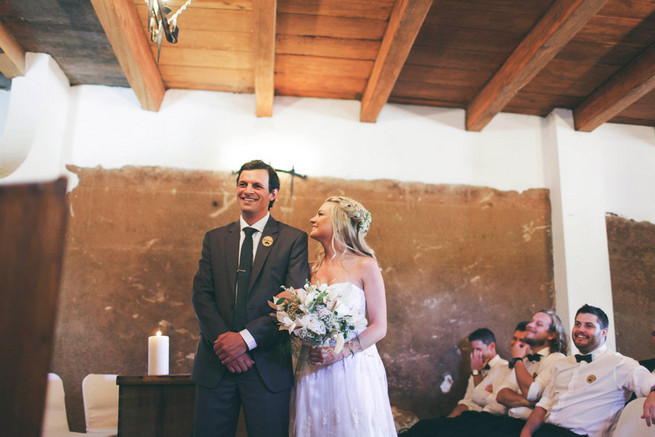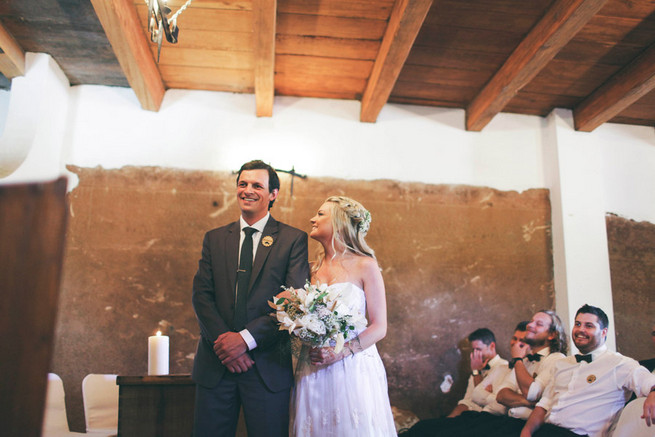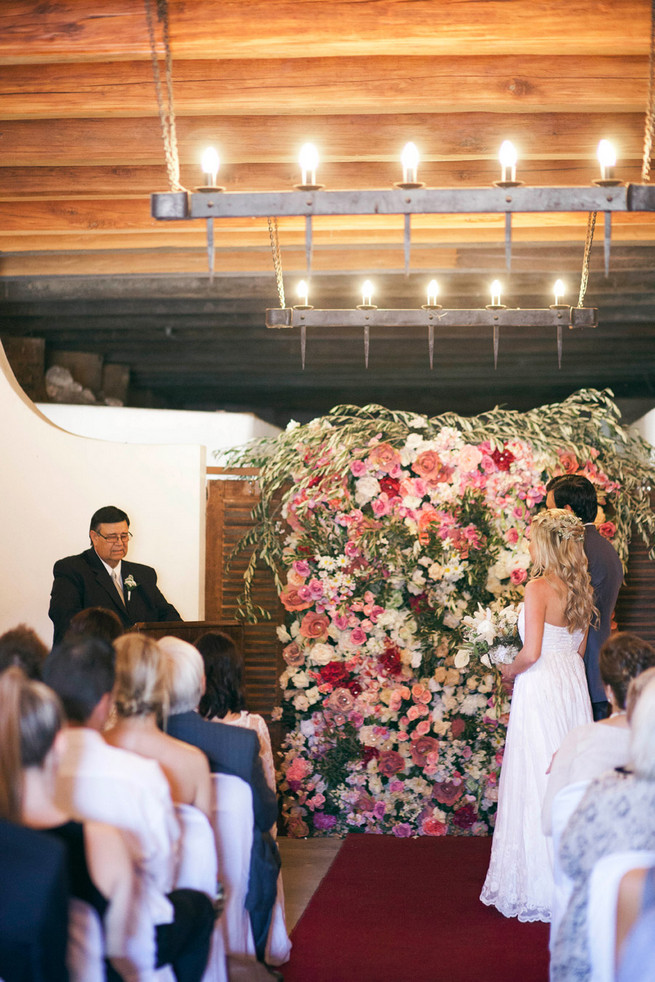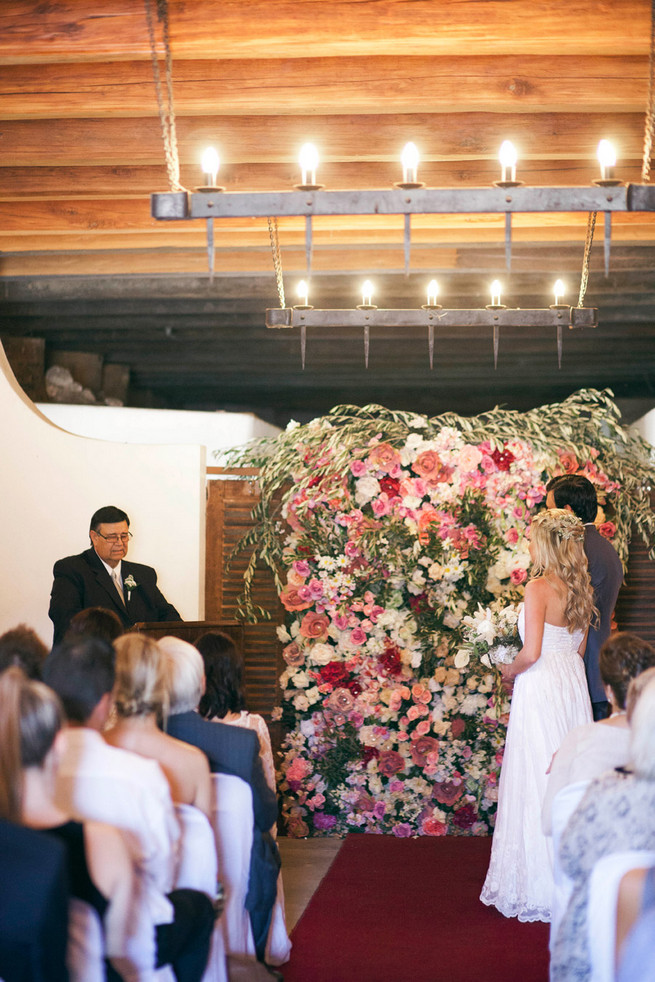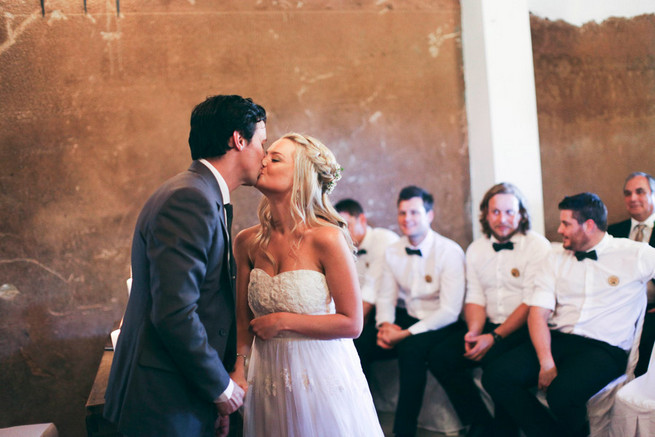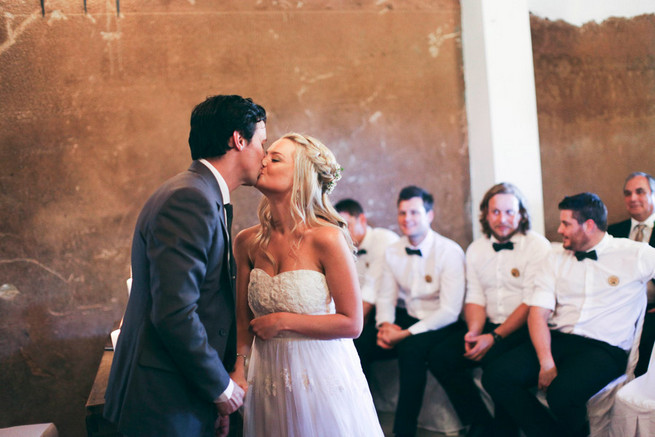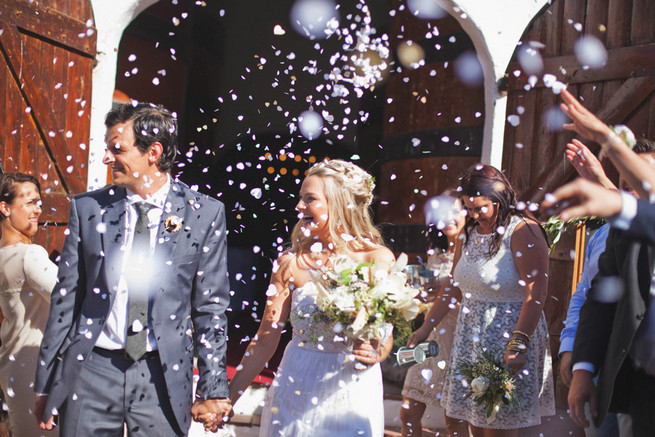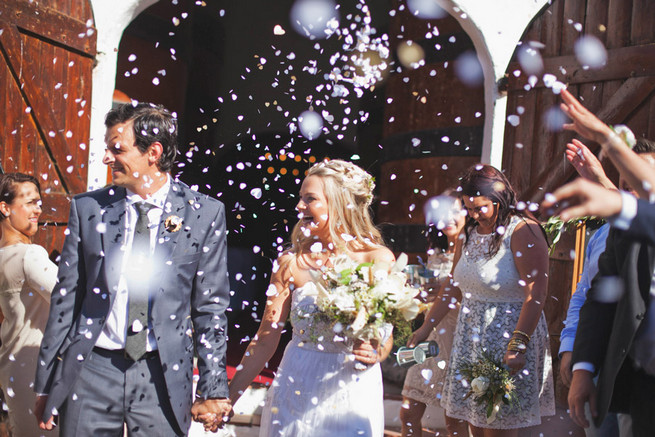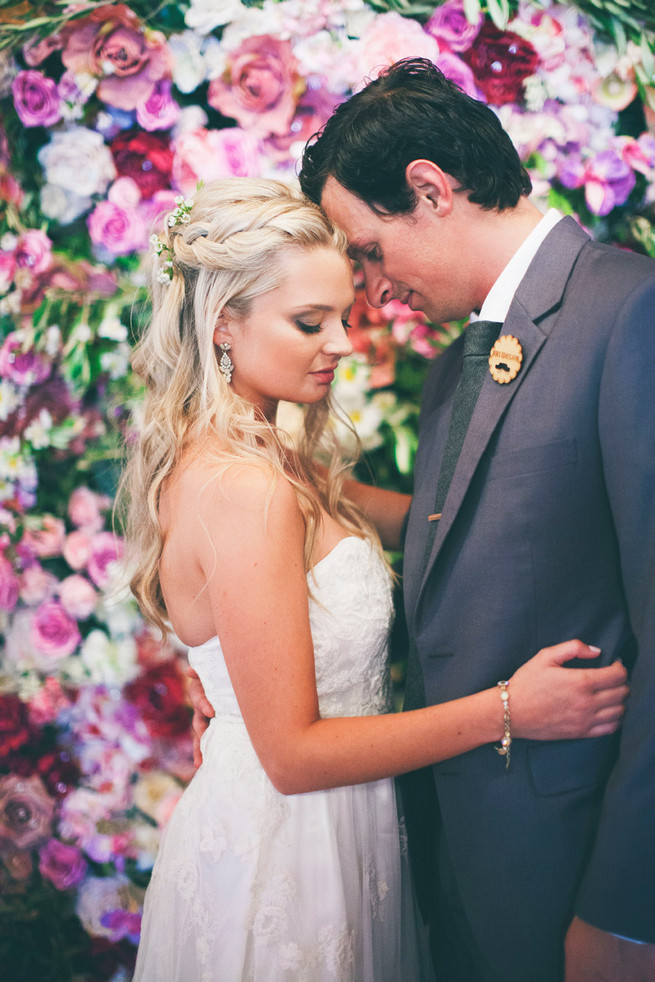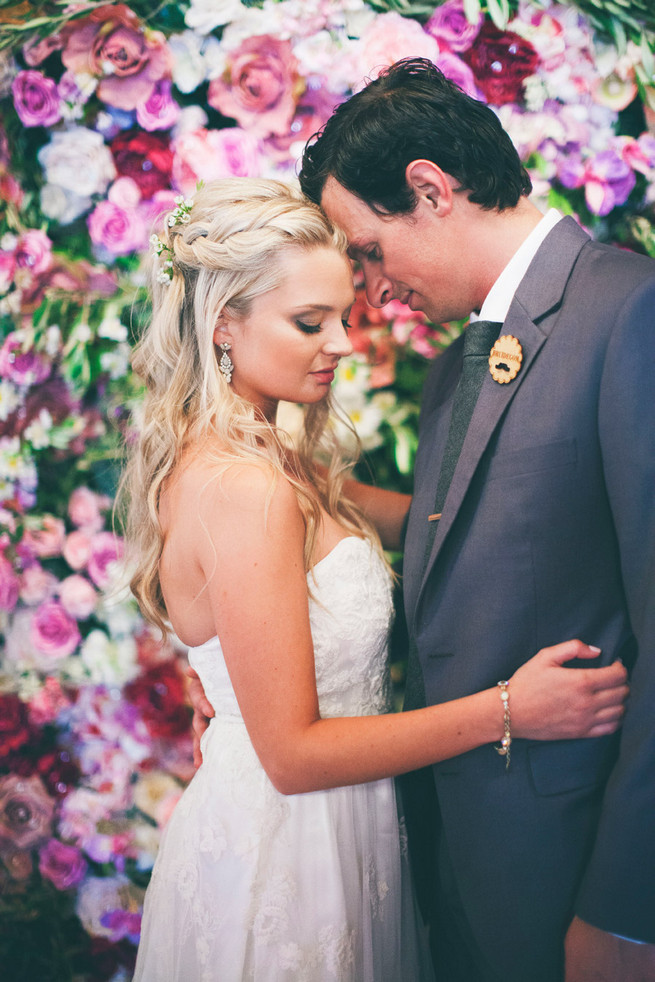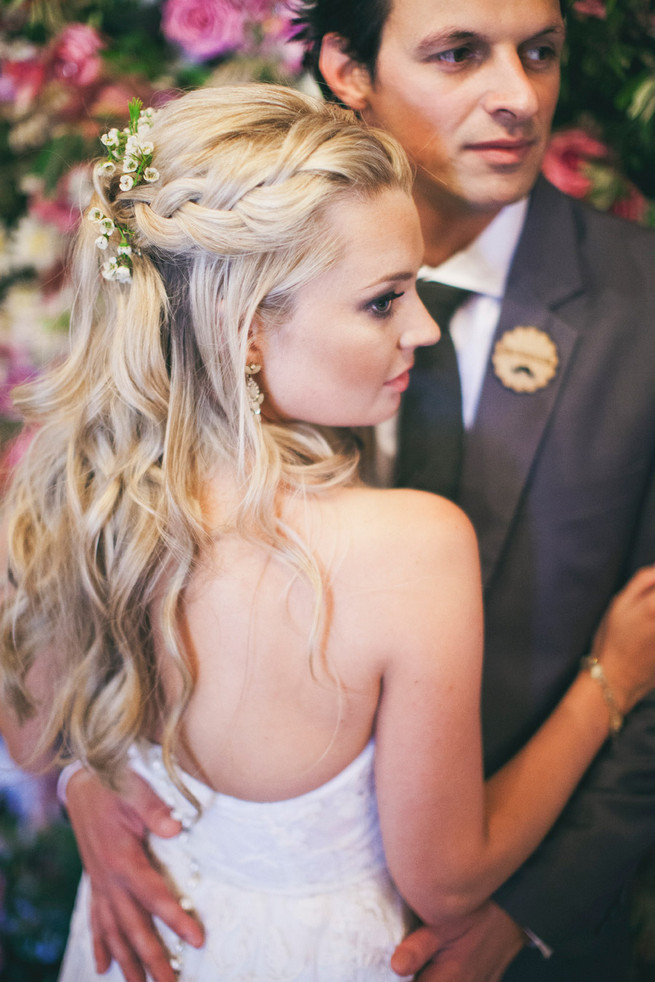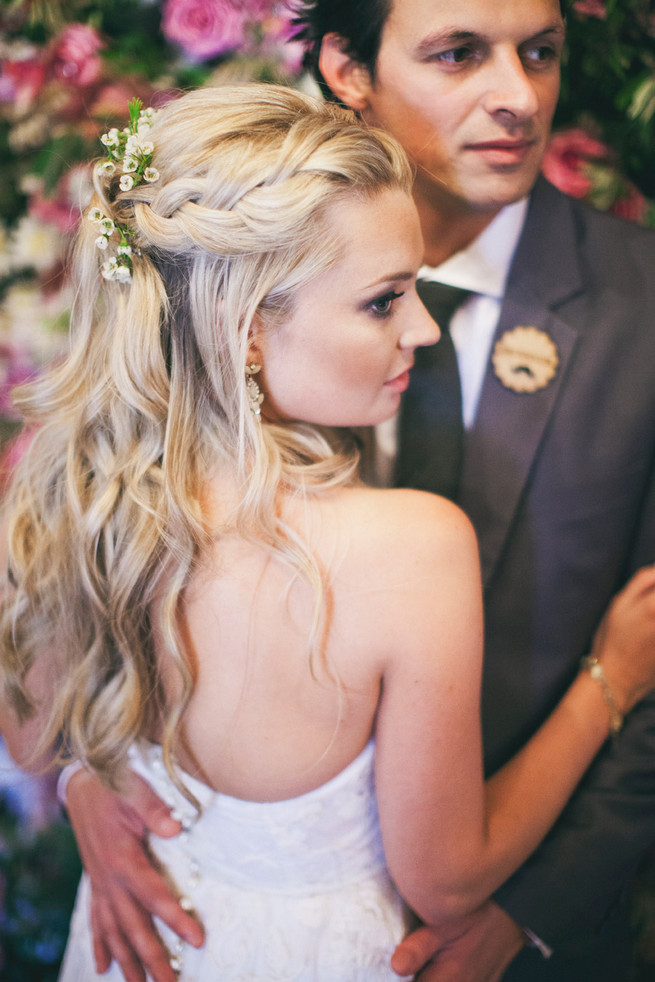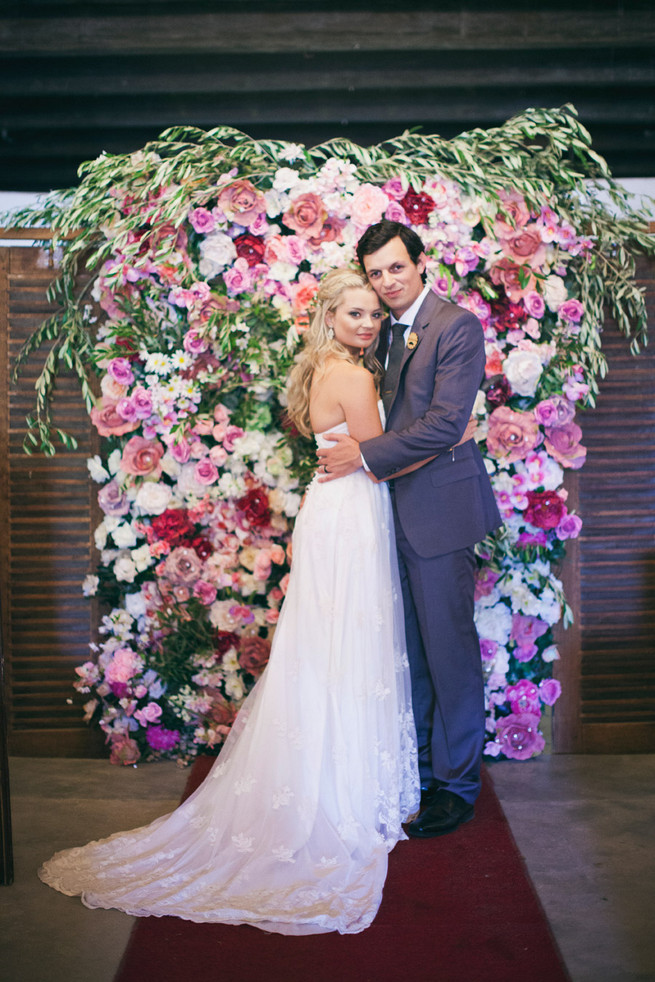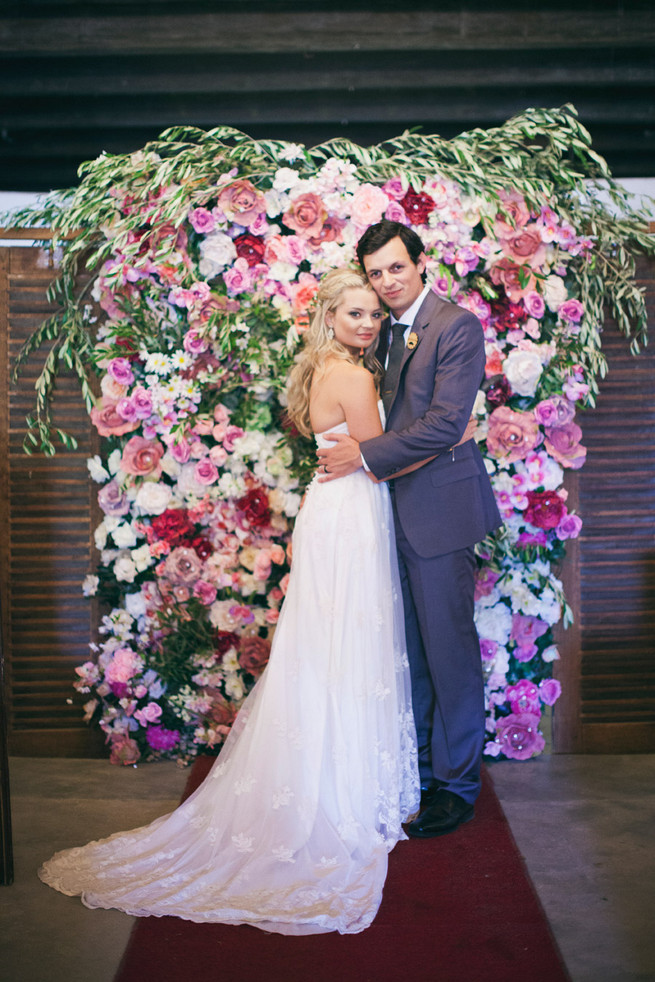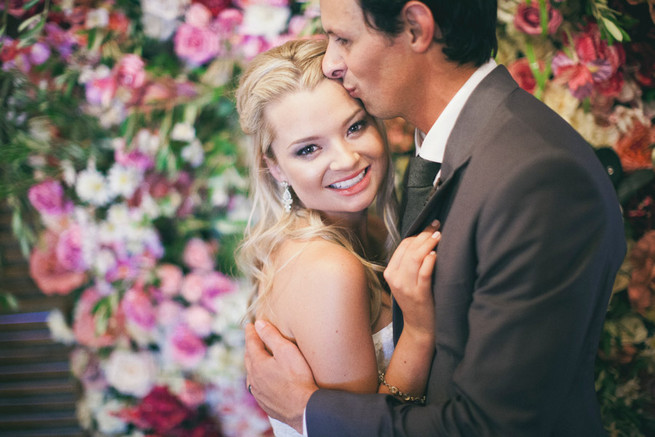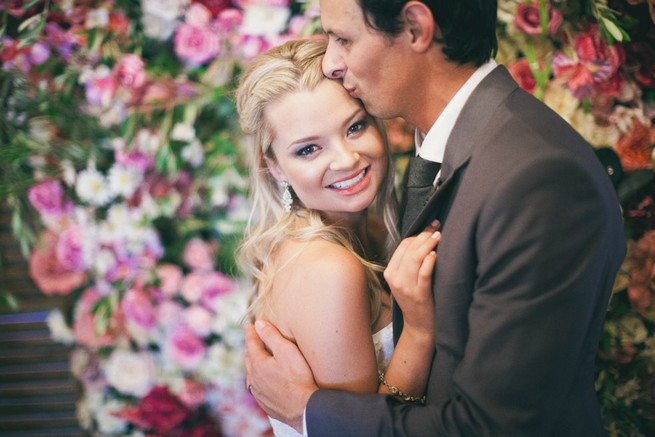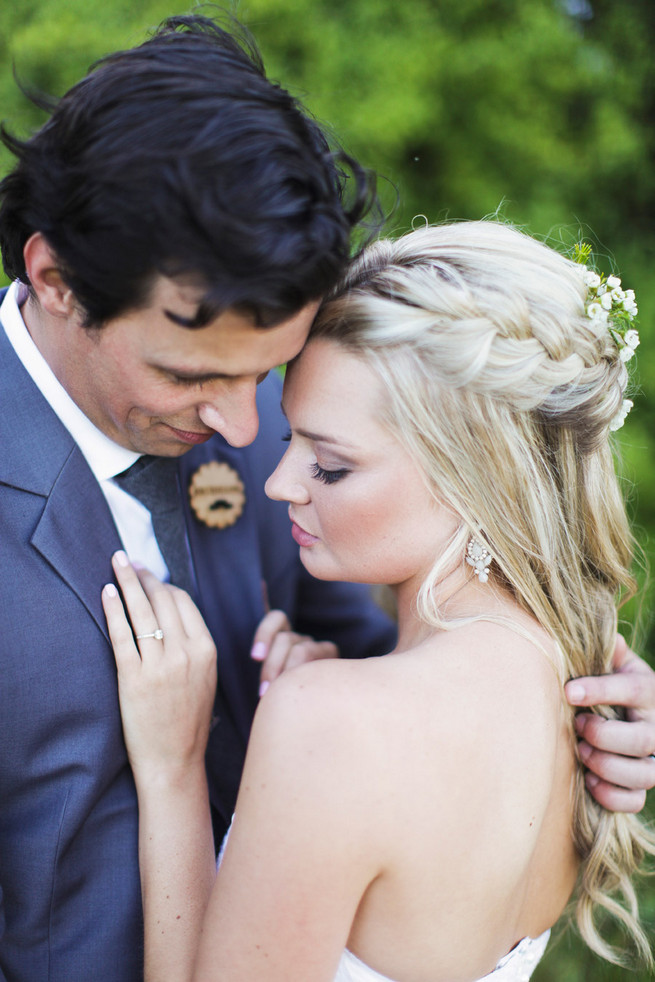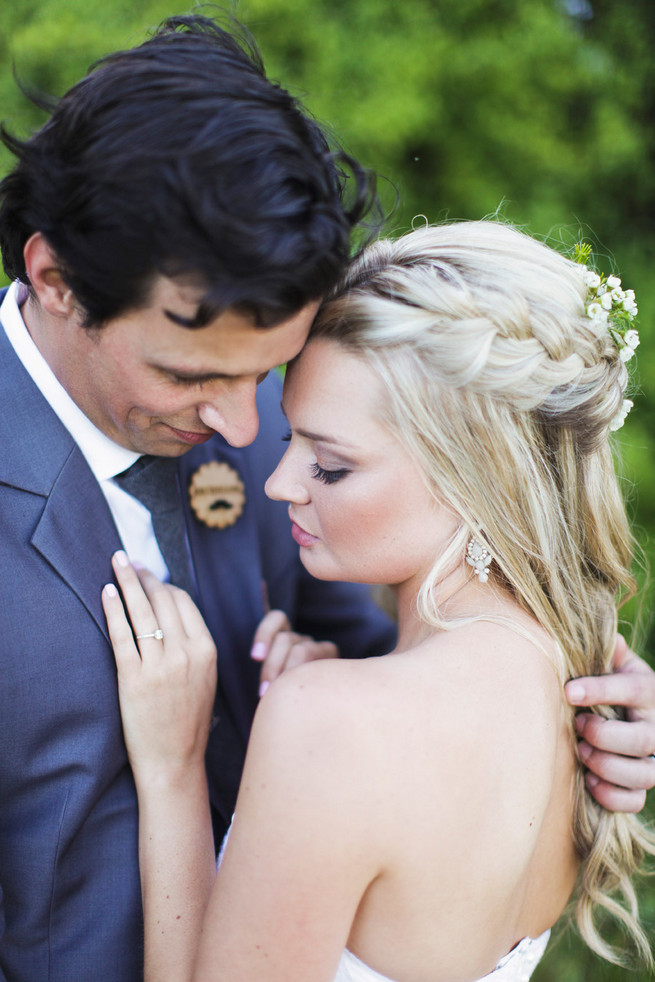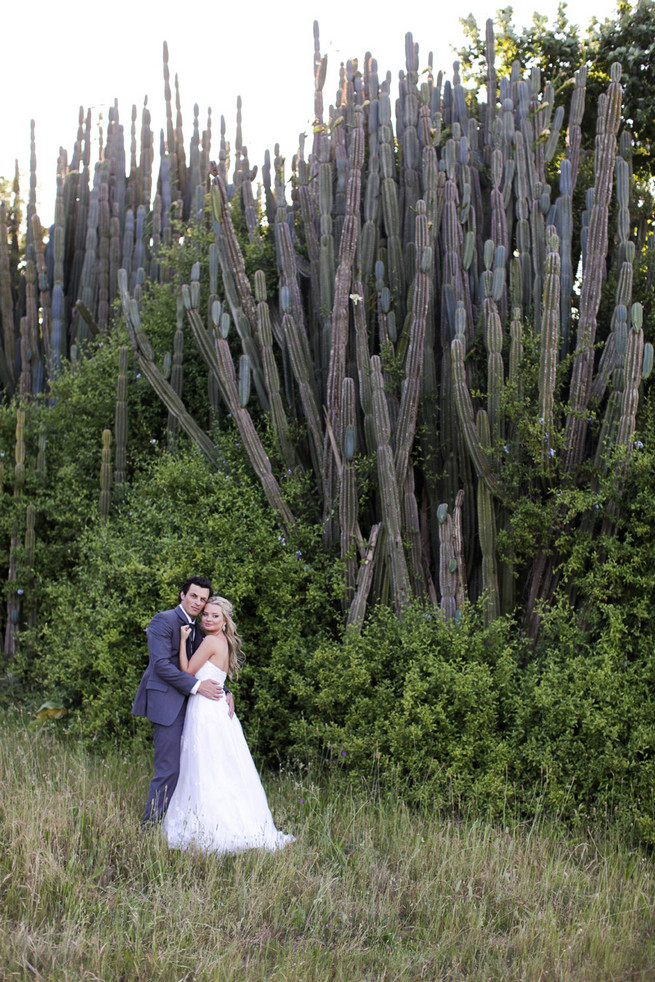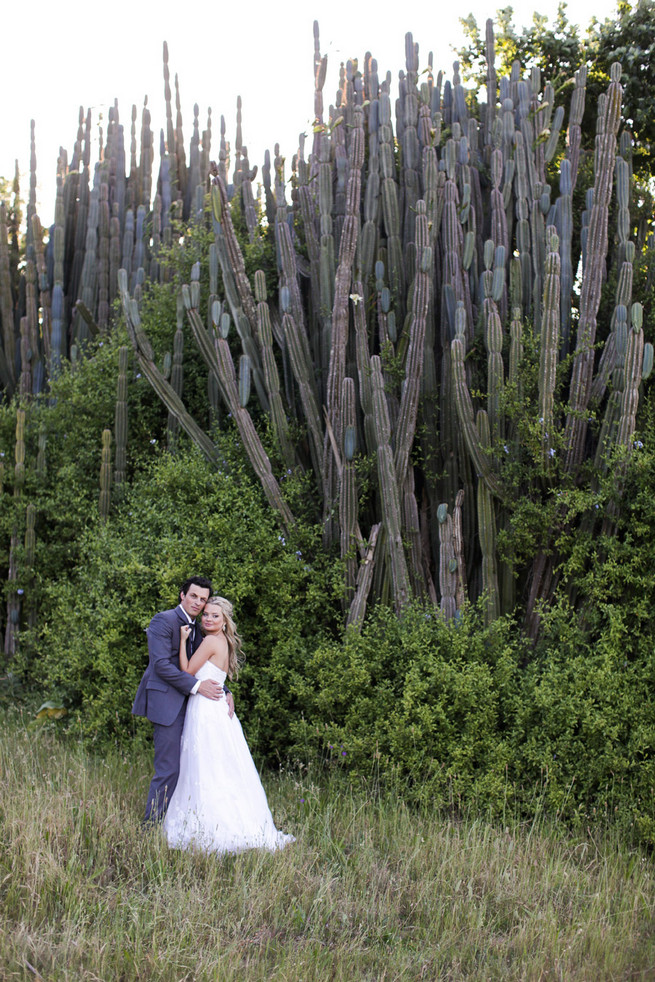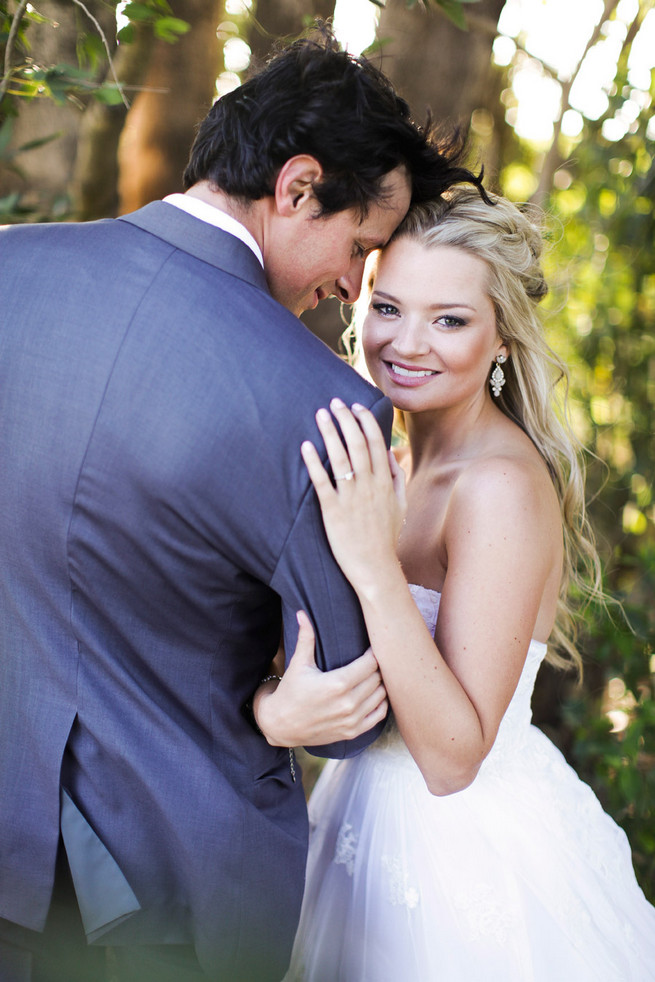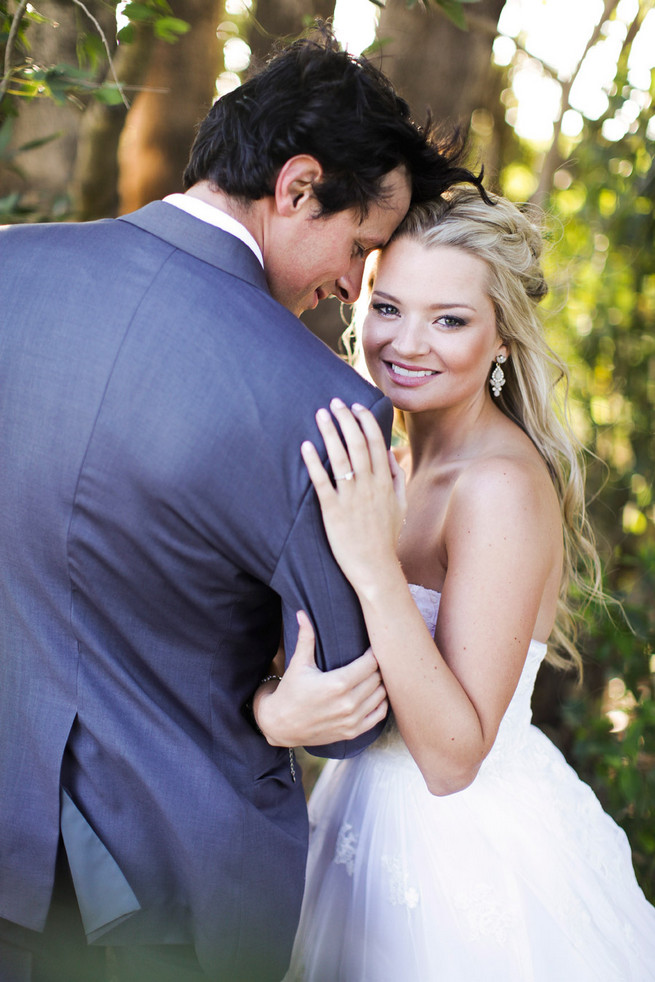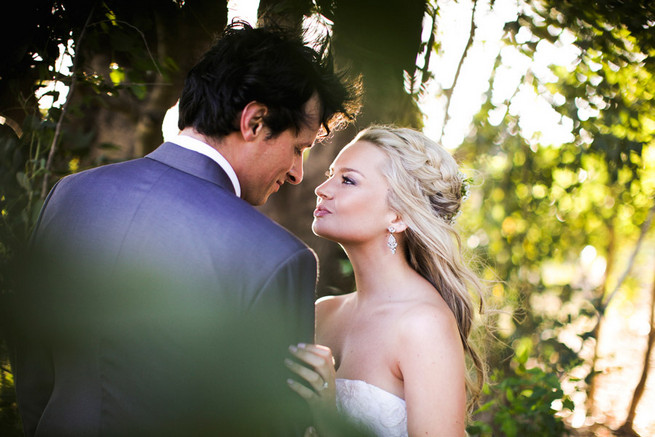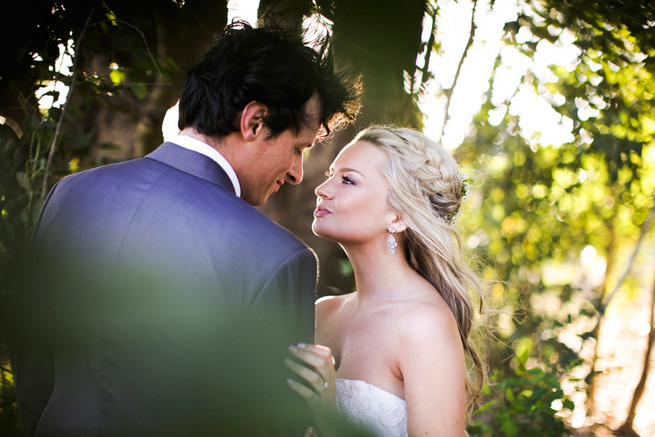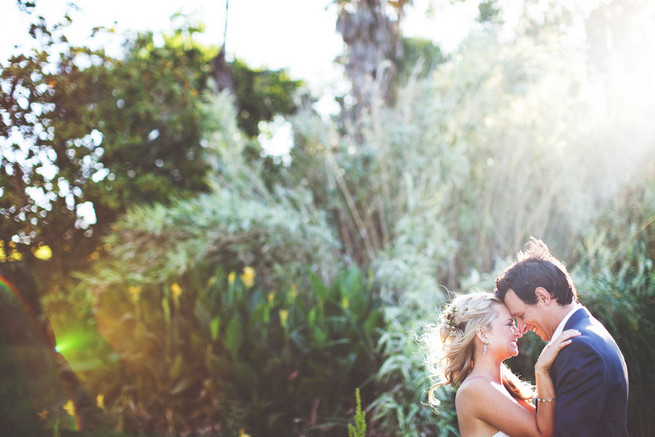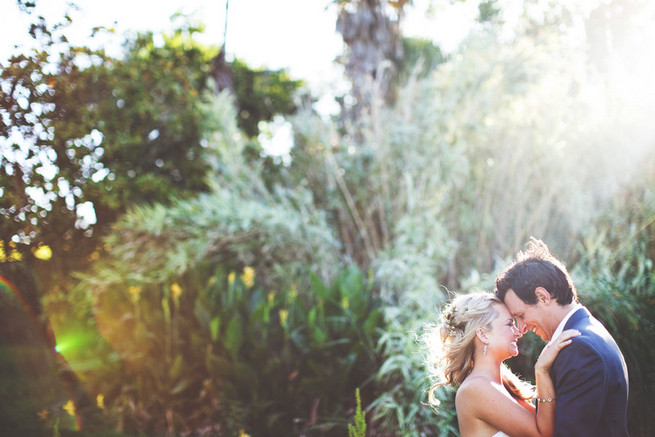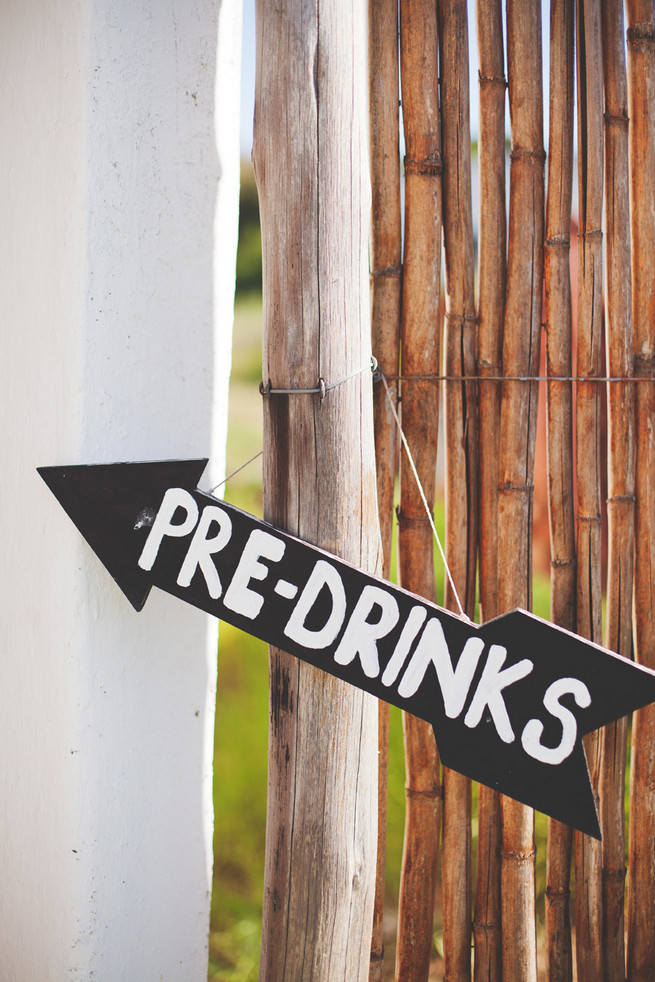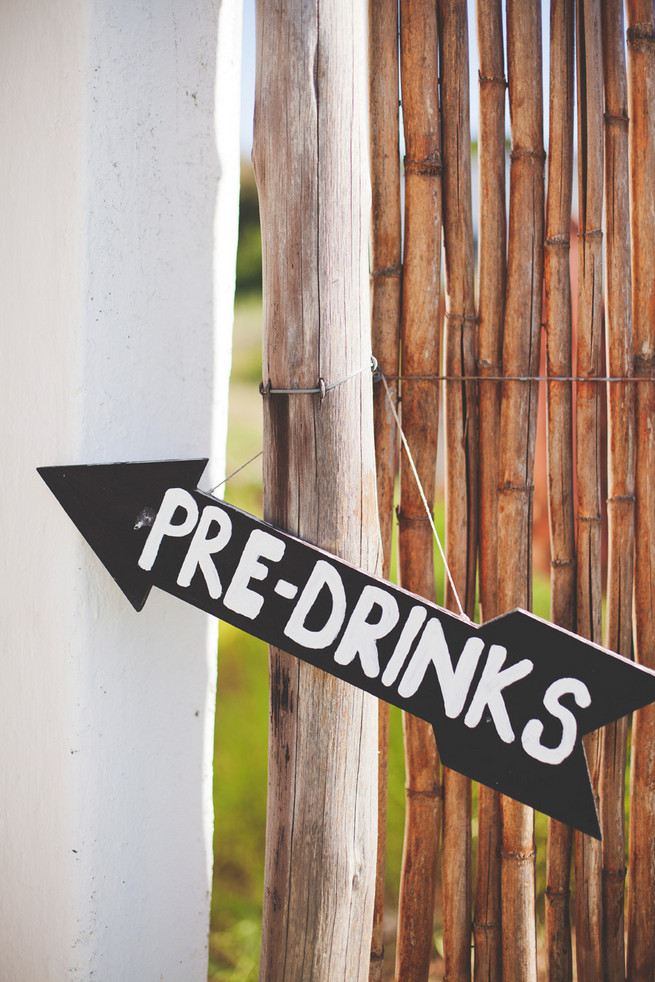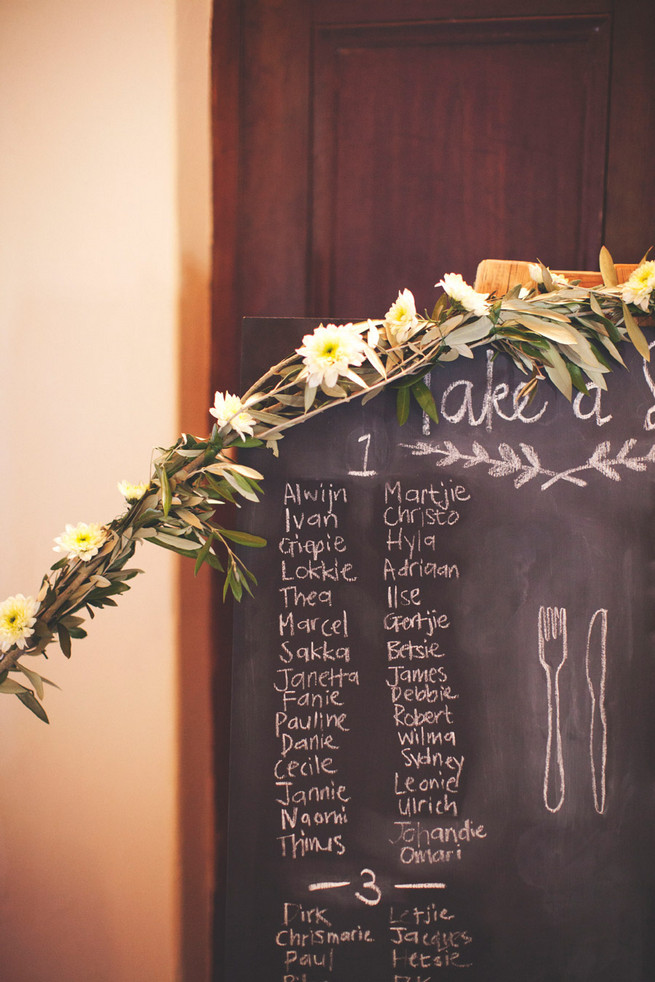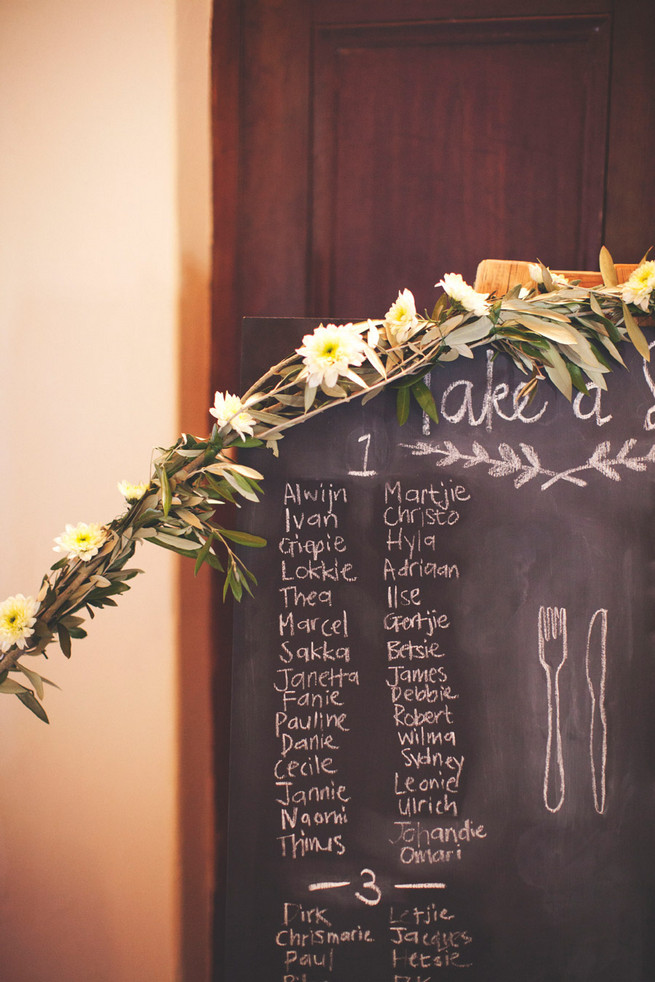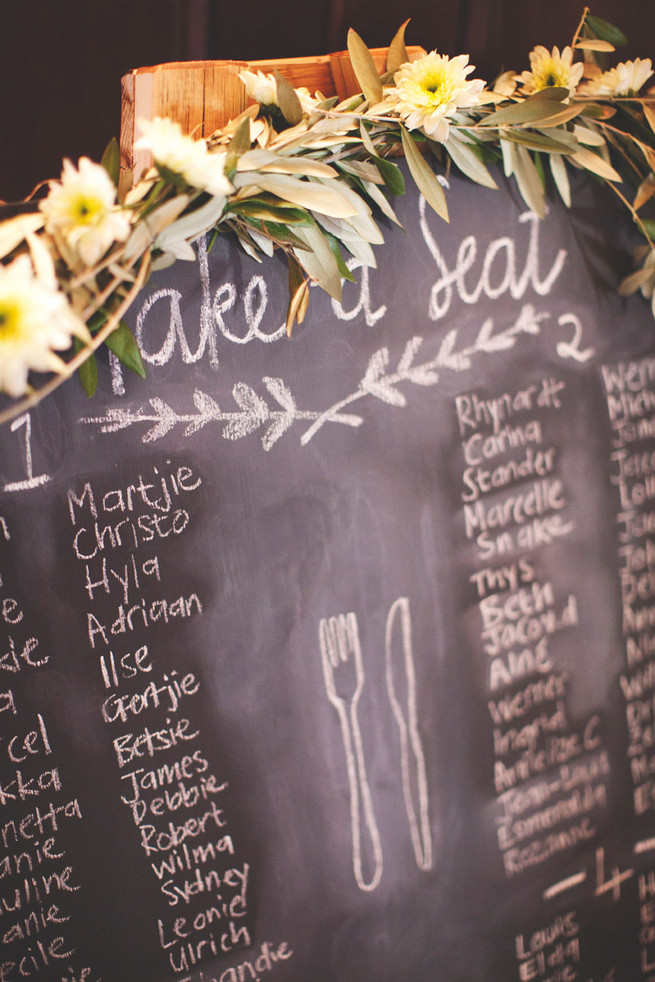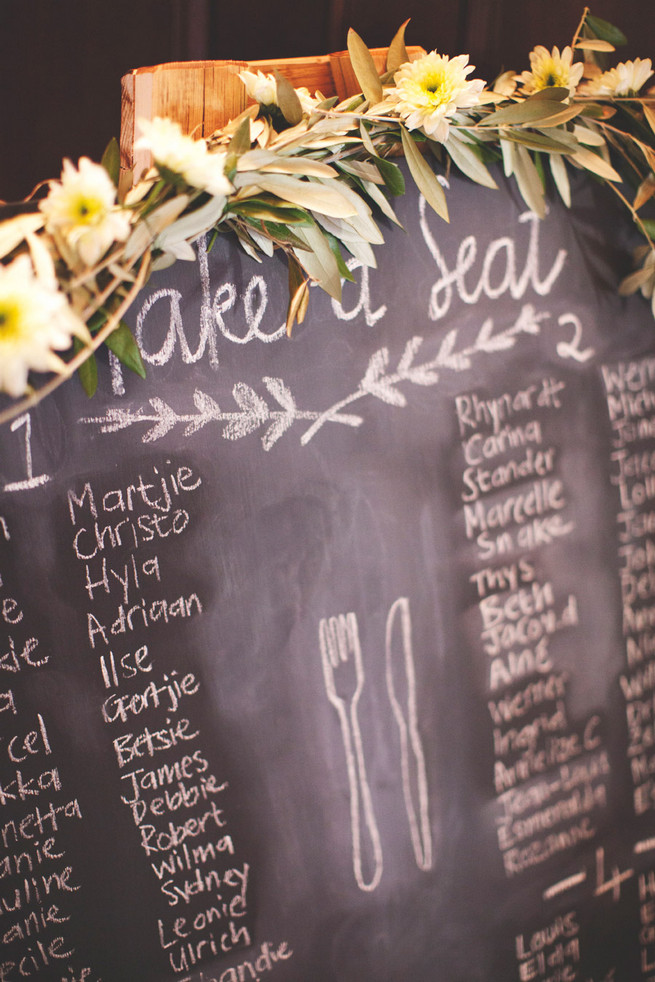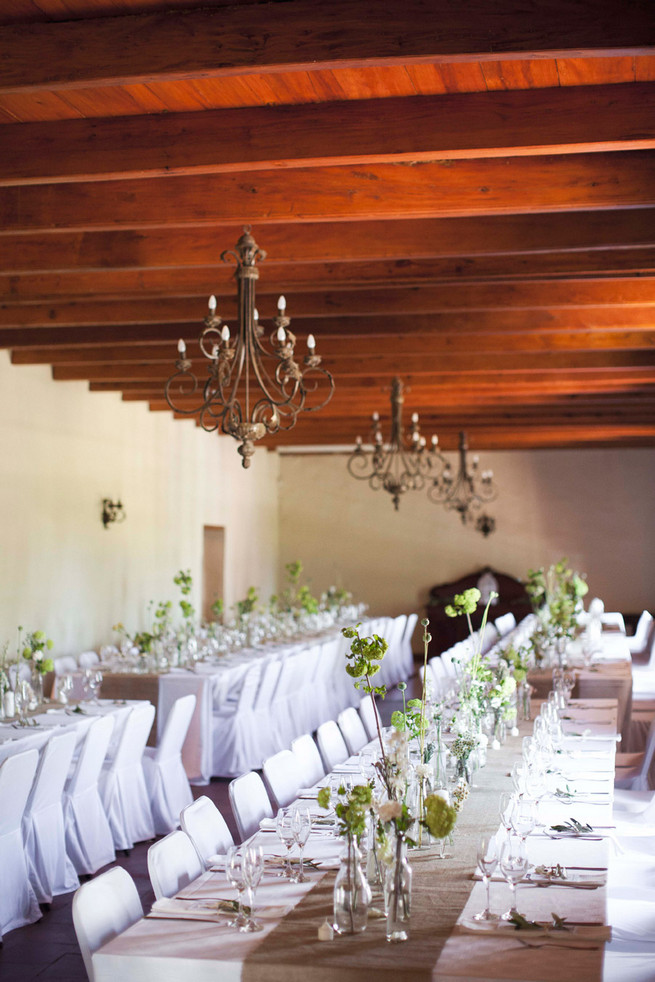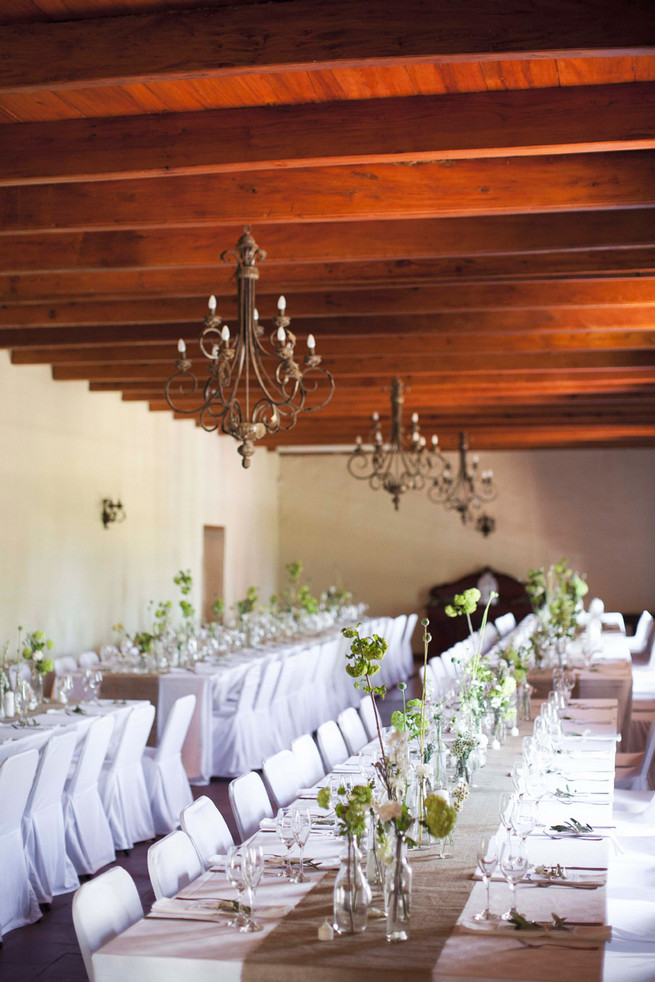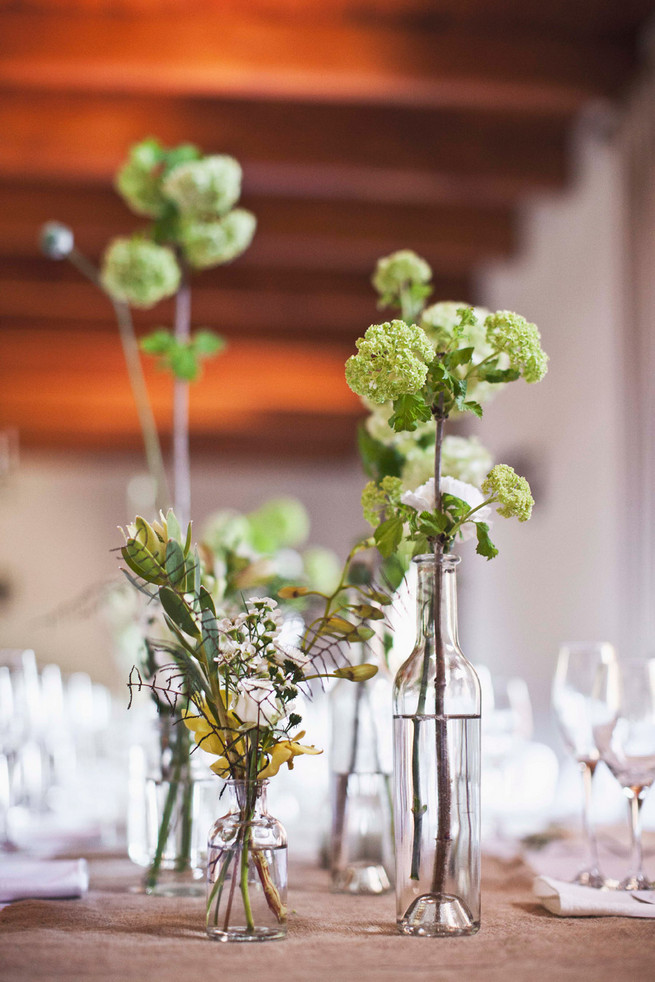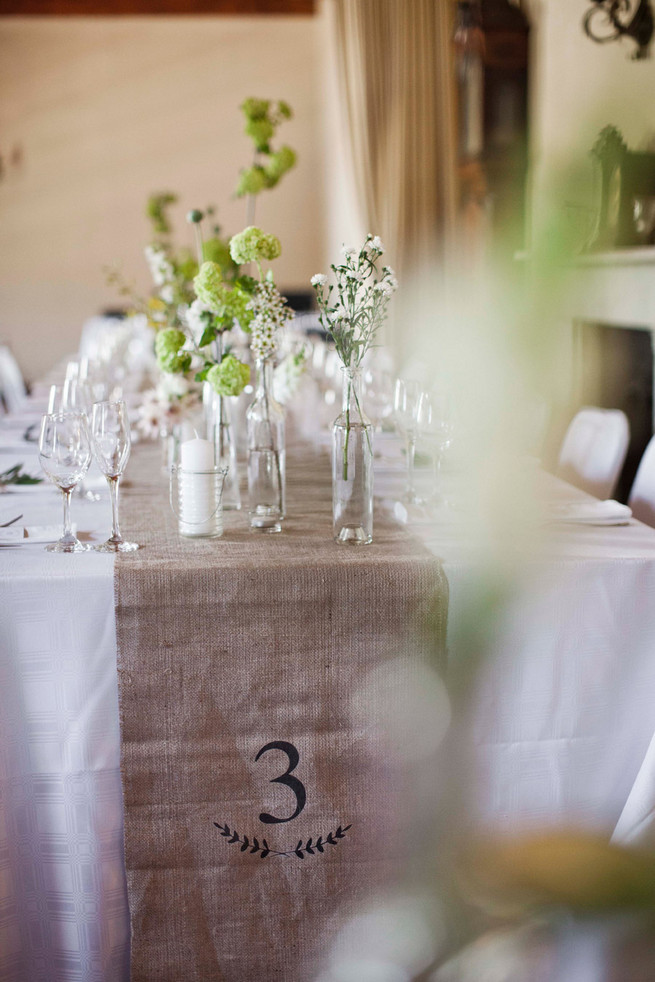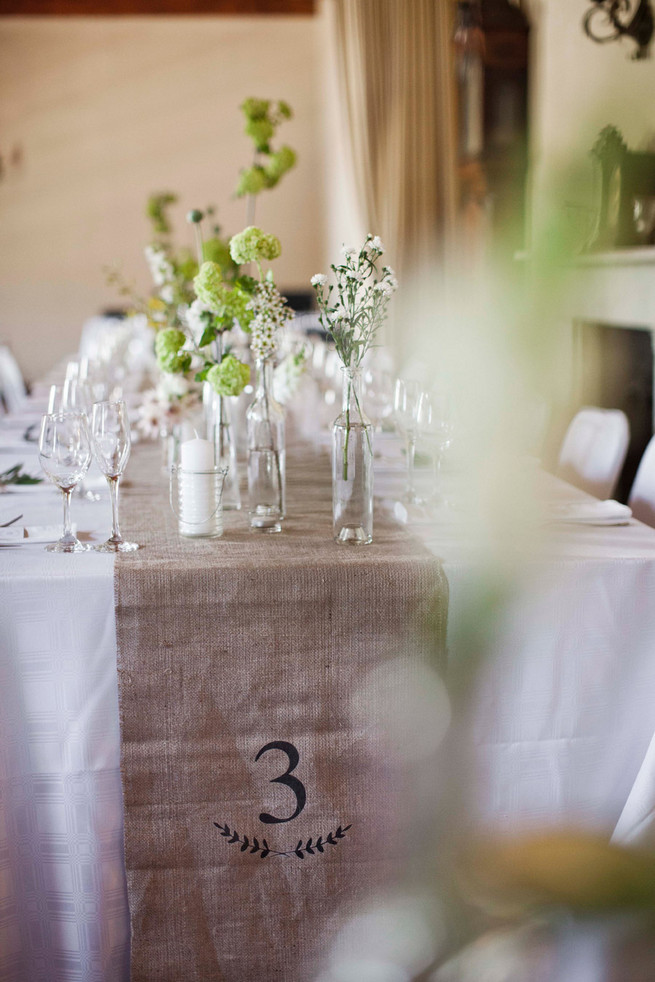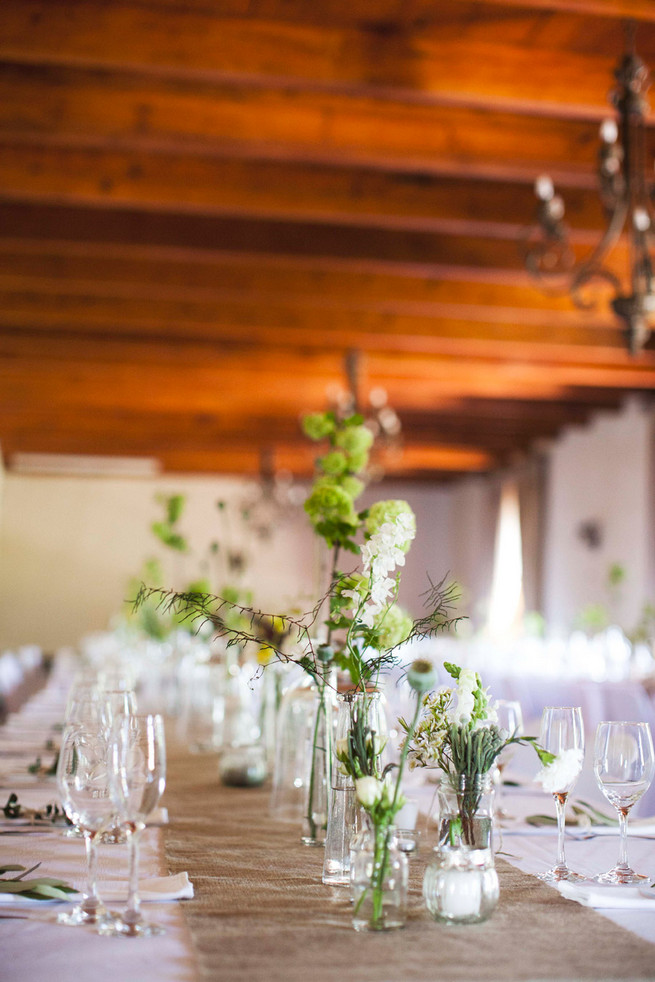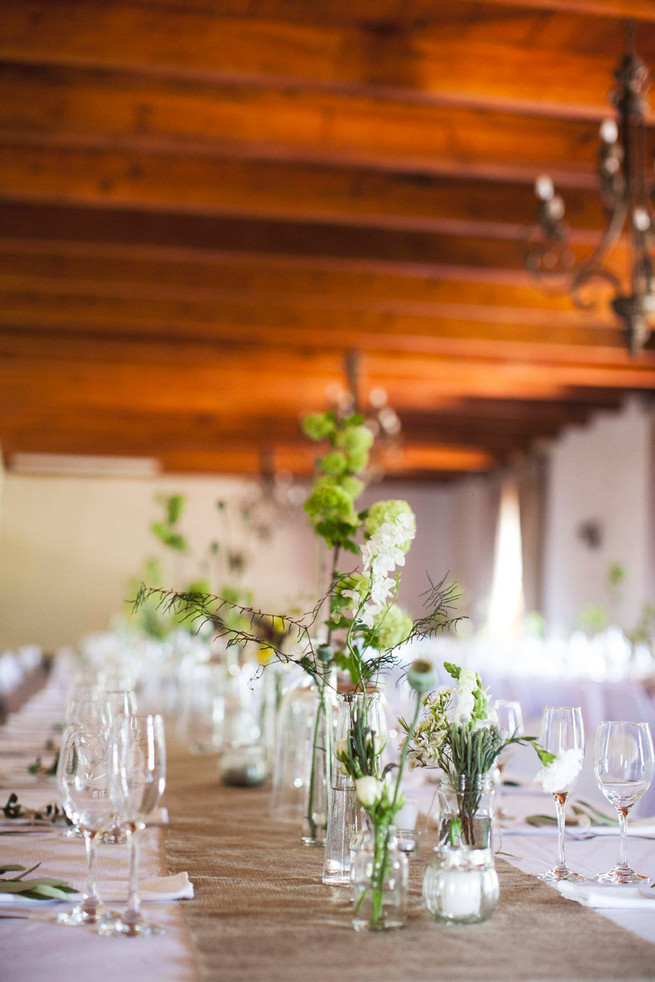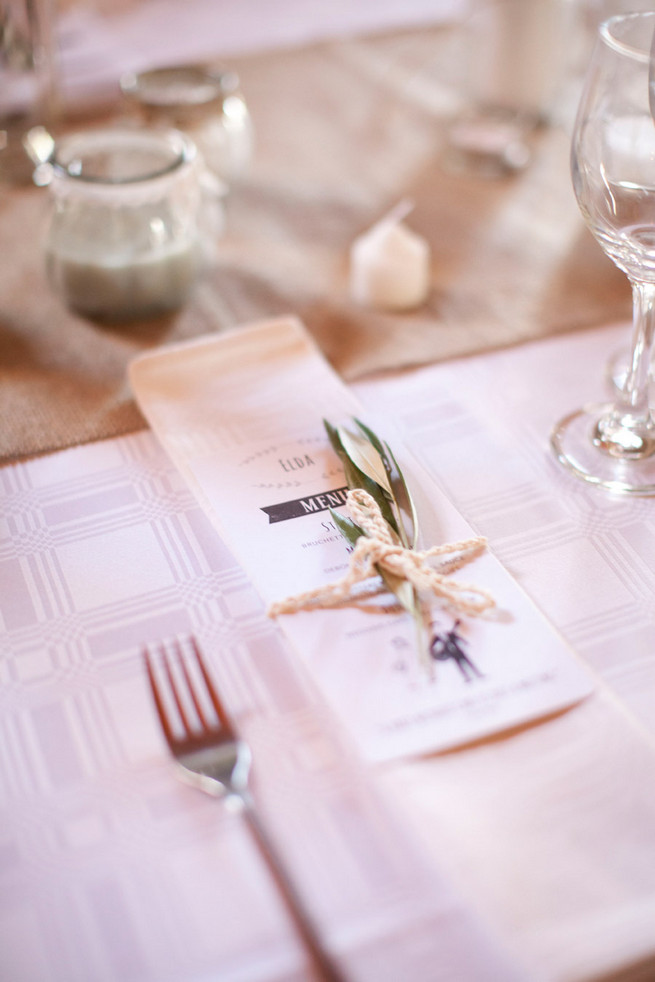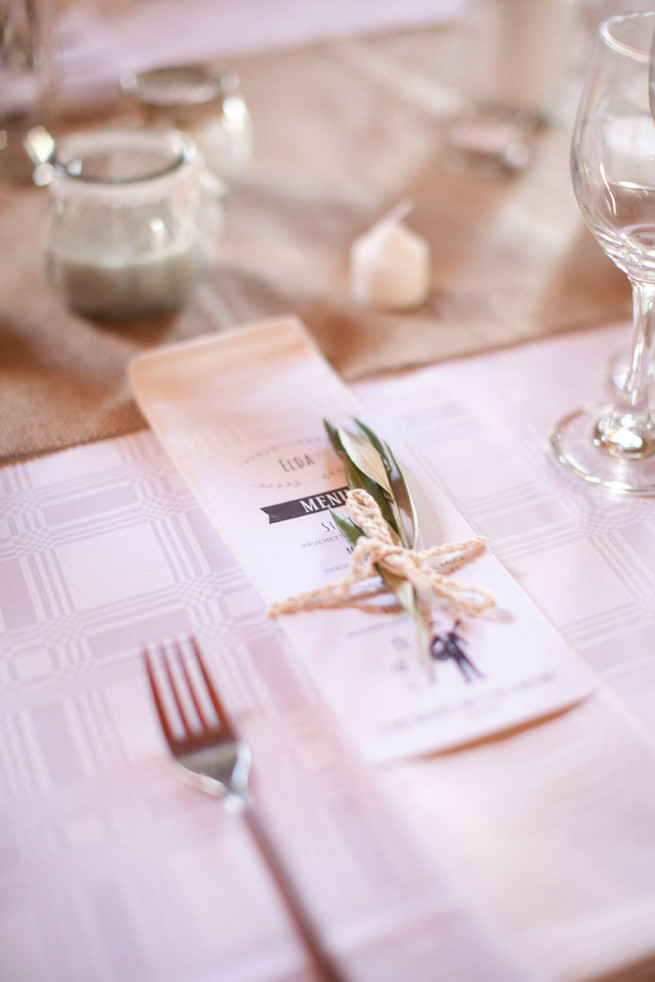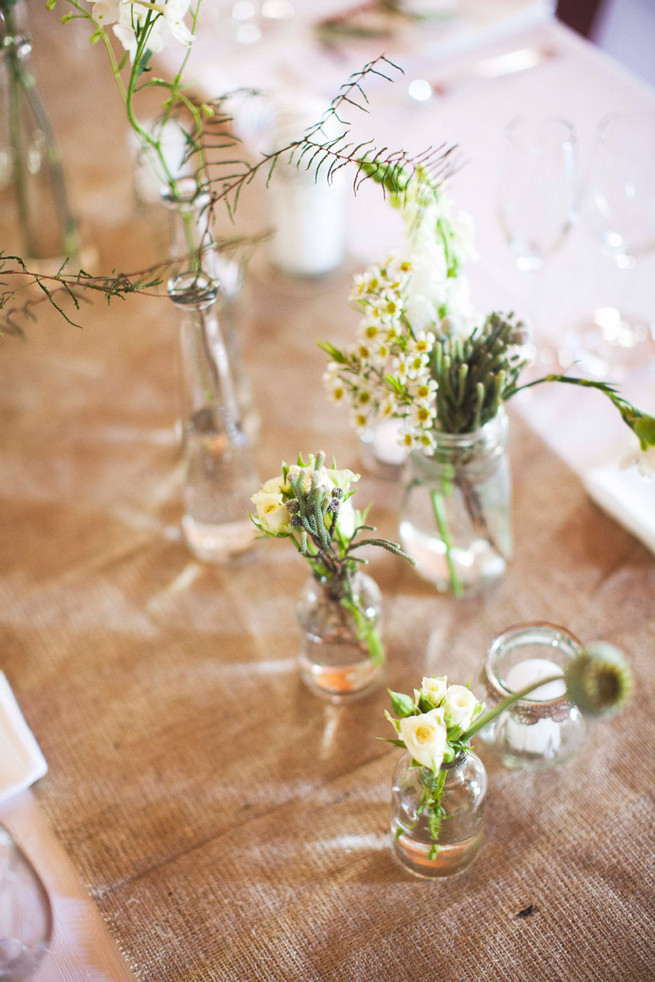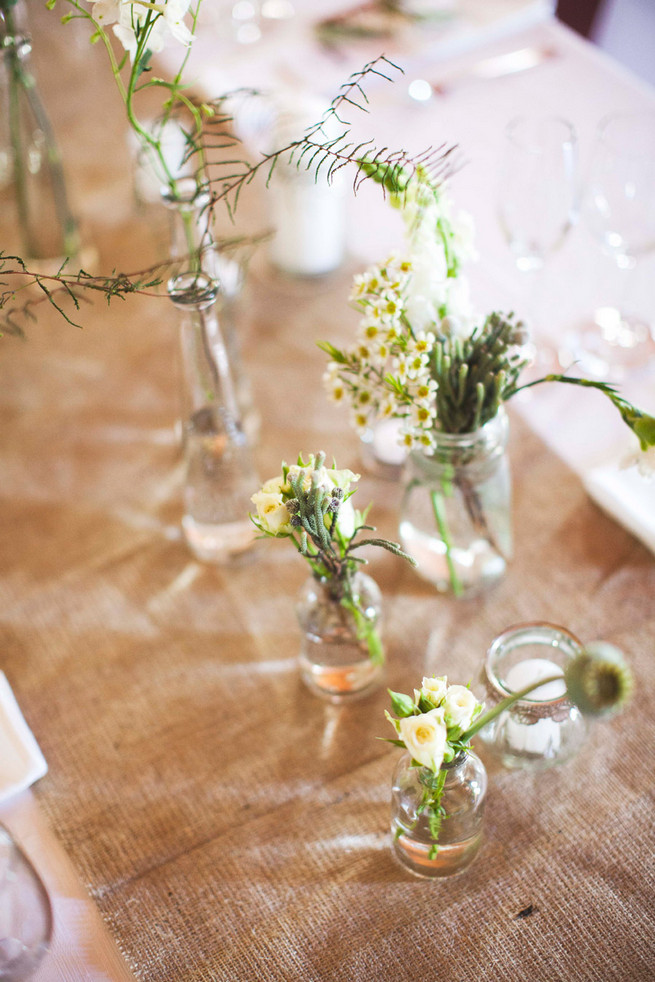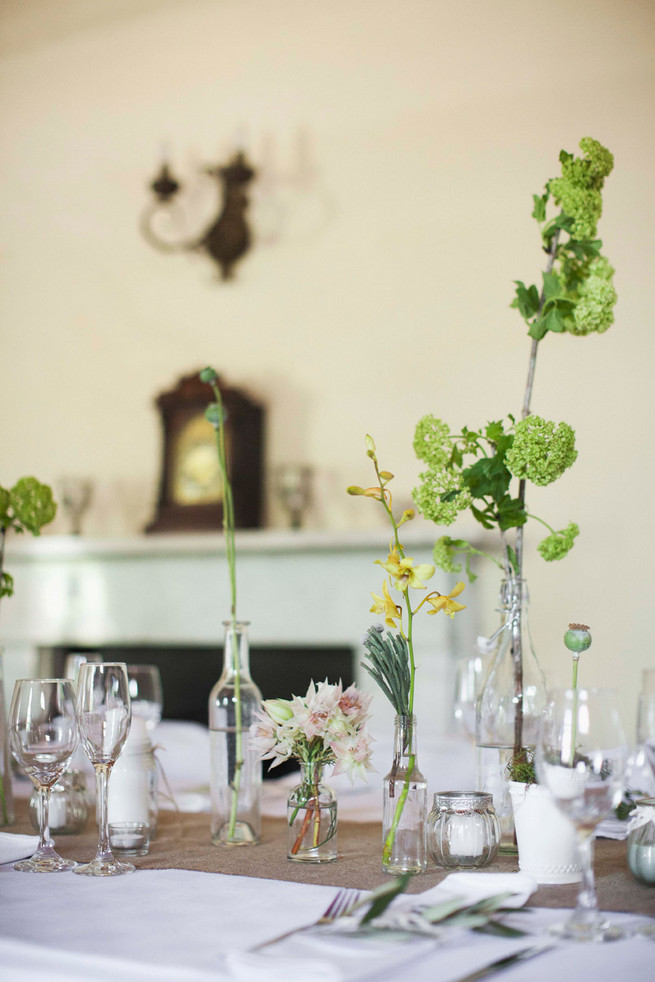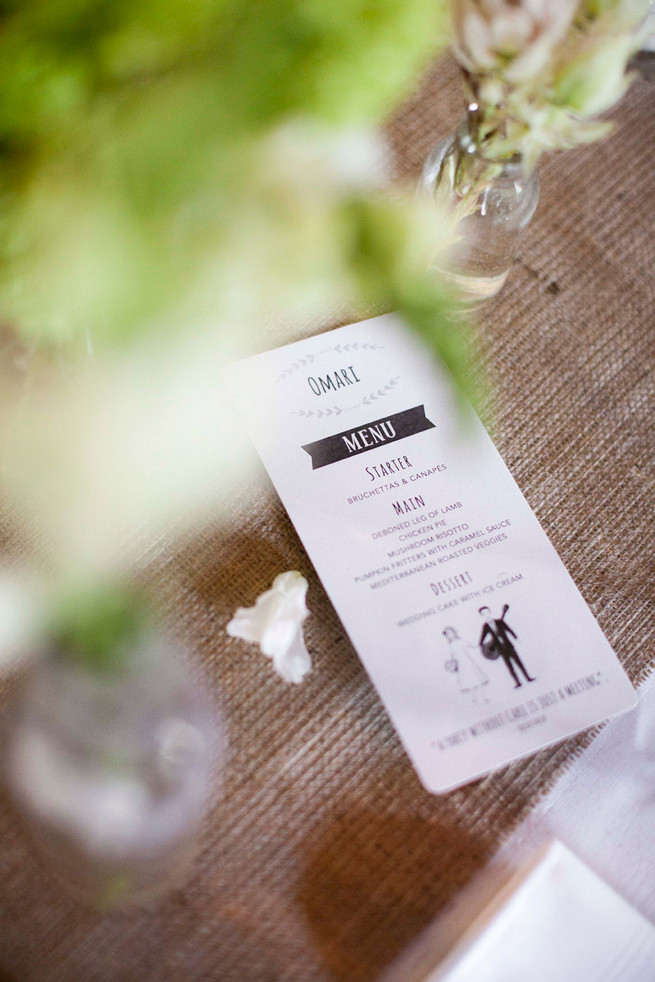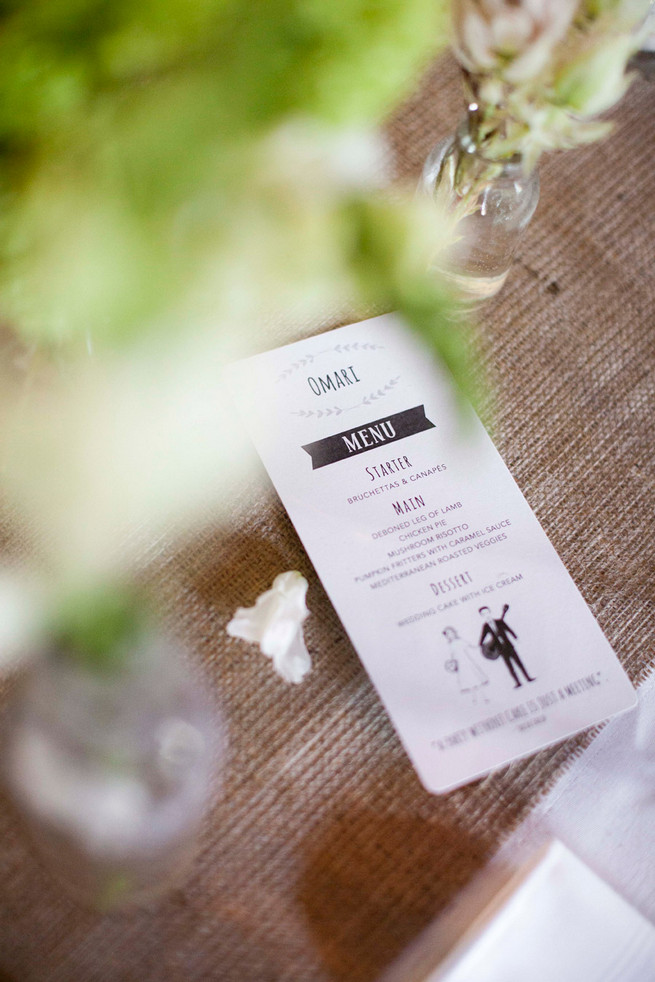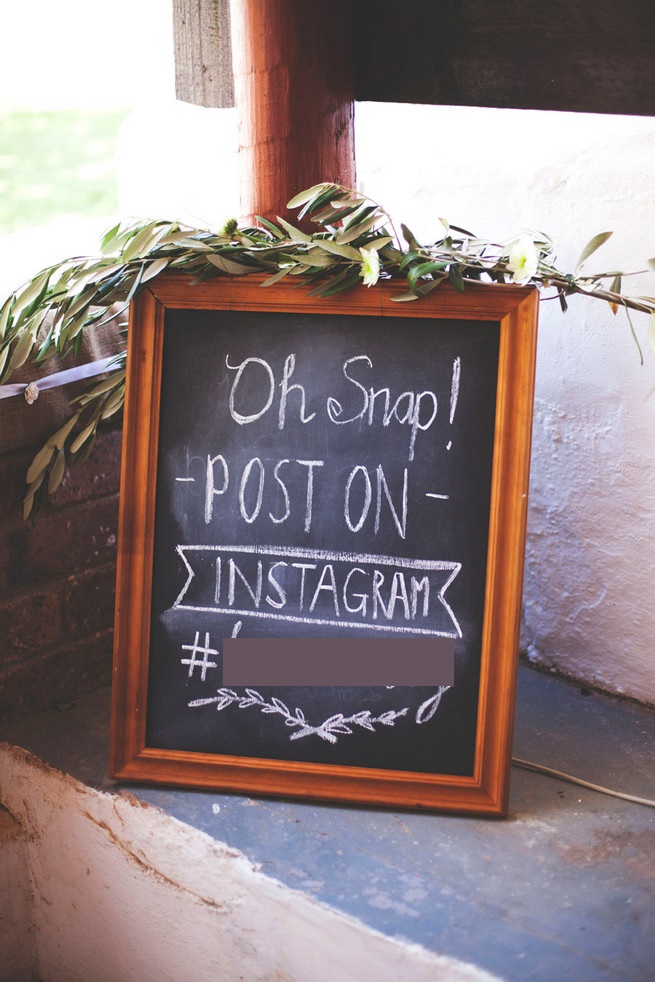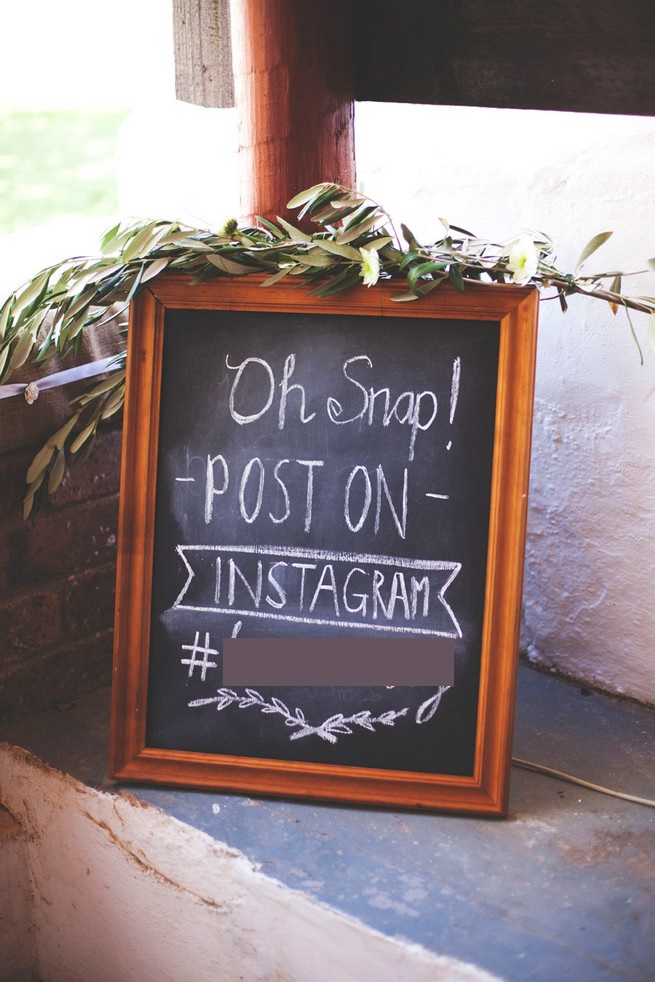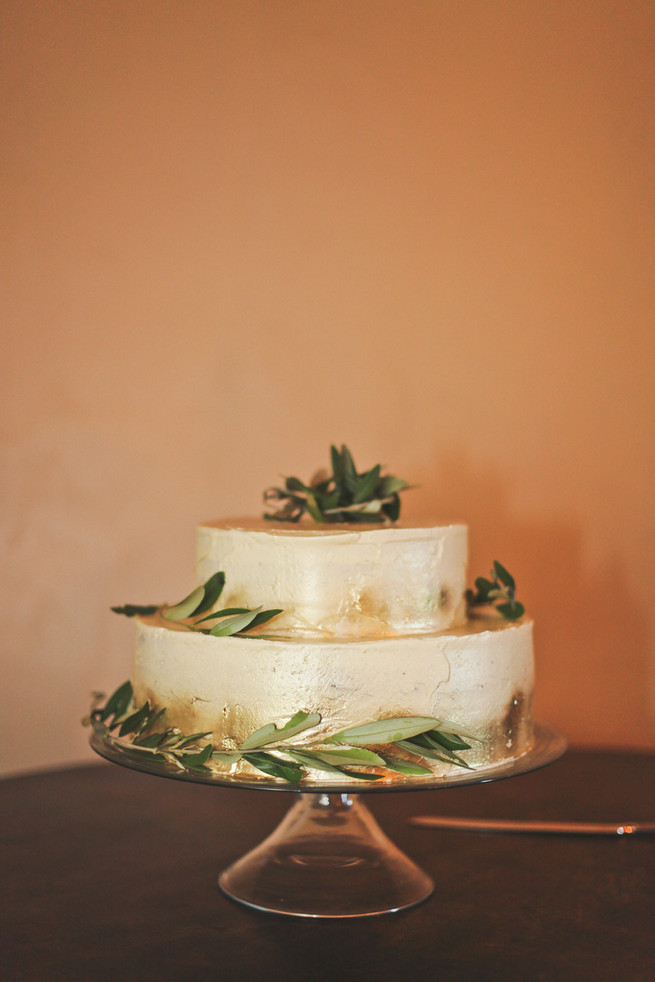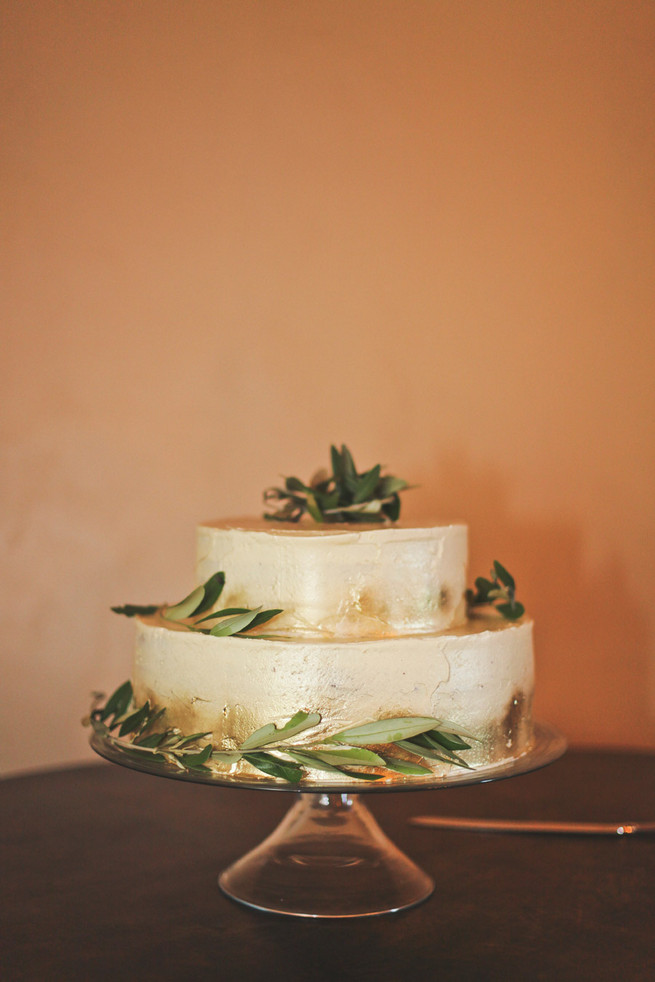 Green and White Rustic South African Wedding
Love Story: Johann have known each other for nine years. We met through a mutual friend when Johann played a gig in town – our chance meeting led into a few dates, one which includes some red wine being spilt. Johann surprised me with an engagement last year by organizing a wine tour with my friends. So it happened that my friends all said 'no' and I was rather disappointed. Little did I know that when Johann went down on one knee in the sweetest little chapel at Boschendal, my friends were waiting around the corning to join in on the celebrations.
Planning time: About a year.
Bridal Style: The dress was very special to me since it was altered from my mother's wedding dress. I was lucky to wear some exquisite lace that's hard to find these days. The process went rather quickly since I just needed to make a few alterations. I wanted to keep the look natural so that the focus could be on the intricate material. Once again I chose a natural colour palette to suite the style of the wedding and the dress. Make-up is one of my biggest passions, so I really knew exactly what I wanted. I was so happy that Salome Hair and Make-up understood my vision and style. She did a wonderful job and I received so many compliments. Apart from her hair and make-up skills she managed to put me in such a relaxed and expectant mood.
Wedding Bouquet: Our bouquets were such a treat. Alwijn Burger surprised me with the most beautiful arrangements. He even included precious peonies in the bouquet.
Bridal Styling: What I love about my bridesmaids are their individual styles and I wanted this to be represented on the big day. I gave them the freedom to choose their styles and lengths within a certain colour palette. I was so happy with how it turned out. The girls were all wearing matching earrings, which was a special touch. The groomsmen received some fancy cigars and also had their own shoot done by Dries van der Westhuizen.
Groom Styling: Johann looked dashing in a tailor-made suit from Thailand. As a personal touch I bought him a pocket watch which he, of course – kept in his pocket.
Wedding Ceremony Details: Brandi Carlile – The Story was our special song. It really tells the story of two individuals coming together and the perfect timing to celebrate our love. It was really special that my stepfather ordained the ceremony, he has a way of keeping a ceremony simple and comfortable while still pressing on the serious topics. We really felt so blessed and the energy inside the chapel was extraordinary. We exited the ceremony to You and Me from The Wannadies and our guests showered us with (homemade) heart-shaped confetti.
Wedding Seating Chart: My bridesmaids and I did a lot of DIY things for the wedding. For the seating chart and some additional signage we used blackboards and with my sister's calligraphy skills made our own seating chart.
Wedding Reception: The venue has so much history and that really added to the depth of the reception. We decided on four long tables and we sat at the main table with our closest friends which left the family to mingle with the rest of the guests. The mood was set with many candles, chandeliers and some earthy decor in glass bottles. My sister, A.Stone Designs was responsible for all the design work and she did a wonderful job with the menus.
Wedding Playlist: We entered the reception to George Ezra's Budapest and our first dance was to Bryan Adams – Best of Me.
Advice for Brides:
Start early.
If you have a clear idea of what you want you will be able to communicate with your suppliers with ease.
Choose a strong team of helpers, they will make the difference and give you the support when and how you need it.
Don't overthink the small things, it's about sharing your union and love for each other with your close friends and family. Enjoy every moment – take a step back during the day – look at your guests and just take it all in.
There are many things that you can do yourself without having to break the bank. Friends and family love to lend a hand, make use of their skills and connections.
 ♥ ♥ ♥ Credits ♥ ♥ ♥
Venue Klein Bottelary  // Photographer Justin Davis Photography // Dress Fierdous // Brides Hair & Make-Up Salome // Flowers Alwijn Burger // Cake M Patisserie // Music Rassie van Zyl // Decor DIY by Bride and Bridesmaids with help of Alwijn Burger // Stationery A.Stone Designs