Luxe Handcrafted Bohemian Wedding Jewelry ♥

The luxe handcrafted bridal accessories and jewelry created by Ivy Long of Edera Jewelry are  nothing short of magical. Designed for brides who love the romance of past eras,  her latest spectacular collection was inspired by motifs from nature: the soft petals of roses and daisies, the organic shapes of leaves and vines, sea shells and dainty butterflies. Grecian goddesses, nymphs, dryads and other woodland spirits were her muses. When it comes to luxe bohemian wedding jewelry, ladies, this is it!
Ivy creates each piece entirely by hand in her Vermont studio using old world lacemaking techniques combined with couture bead embroidery: "All of my designs incorporate vintage materials, such as beads and crystals, to instantly add something old to a wedding ensemble."
"I worked with a wonderful team of wedding professionals on this photo shoot, including photographer Angie Candell Brandon of  La Candella Weddings to capture this ethereal and magical feeling," shares Ivy, whose designs you might recognize from BHLDN or from the TV series Reign.  Today's shoot features gowns from  Celia Grace, soft and utterly romantic veils from Urban Veils Couture and oh-so-boho hair and makeup styling by Marie Bialon of Alta Organic Salon .
Luxe Bohemian Wedding Jewelry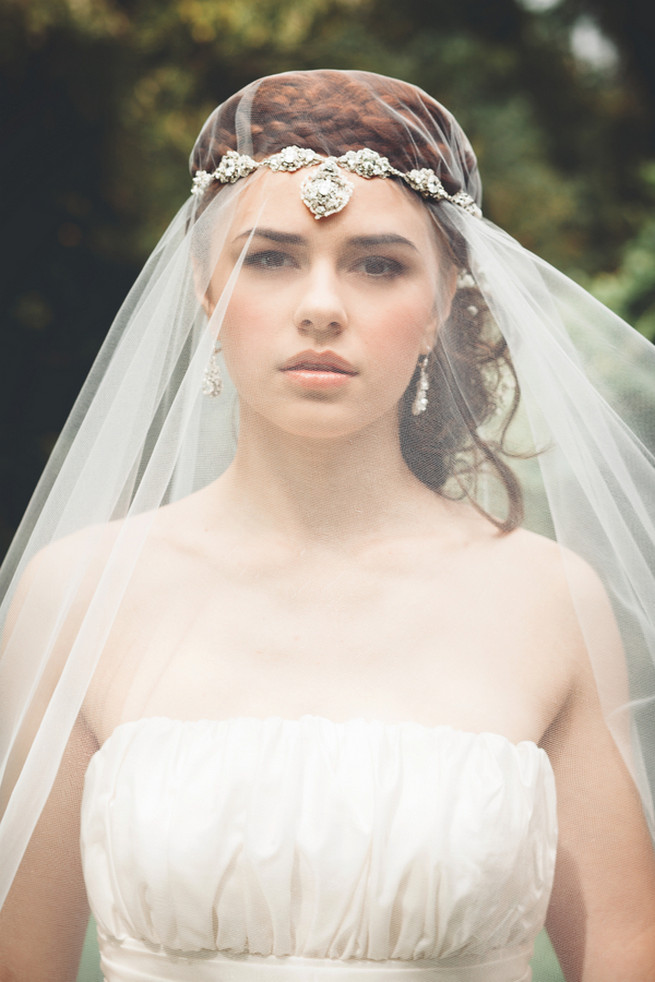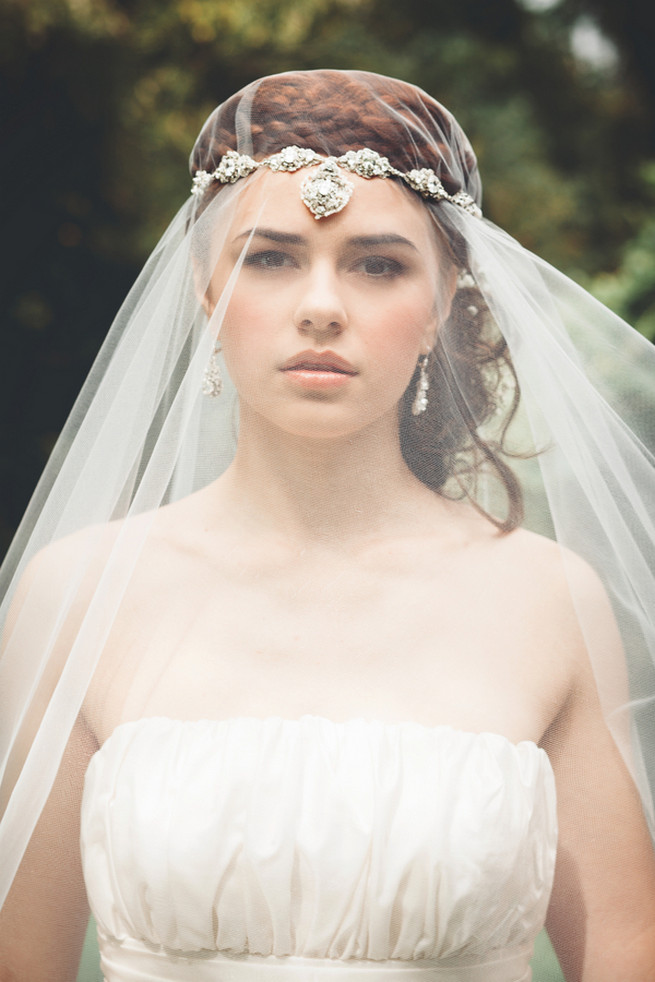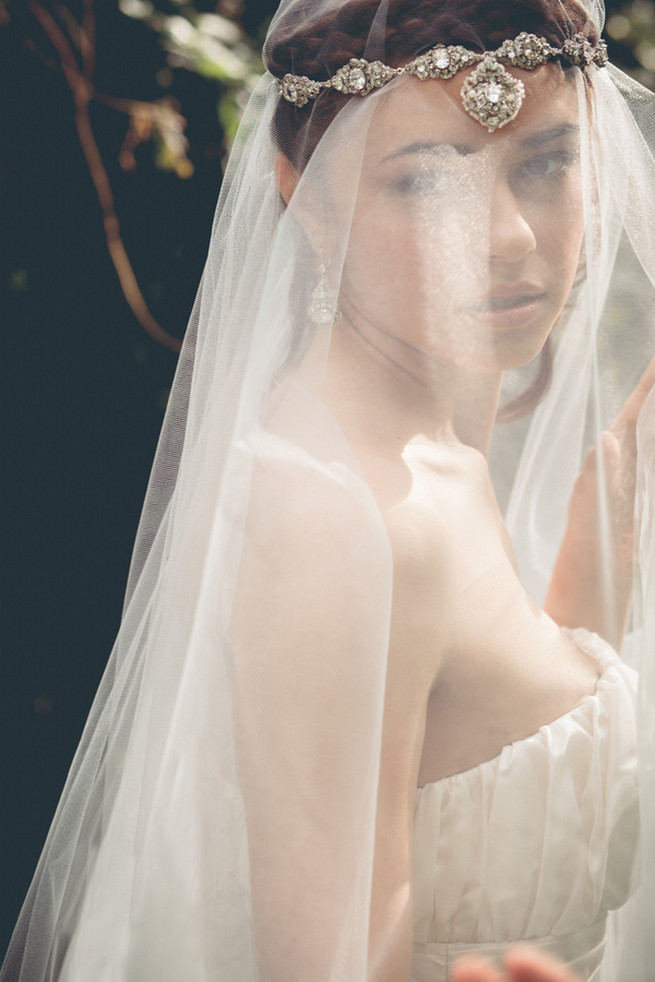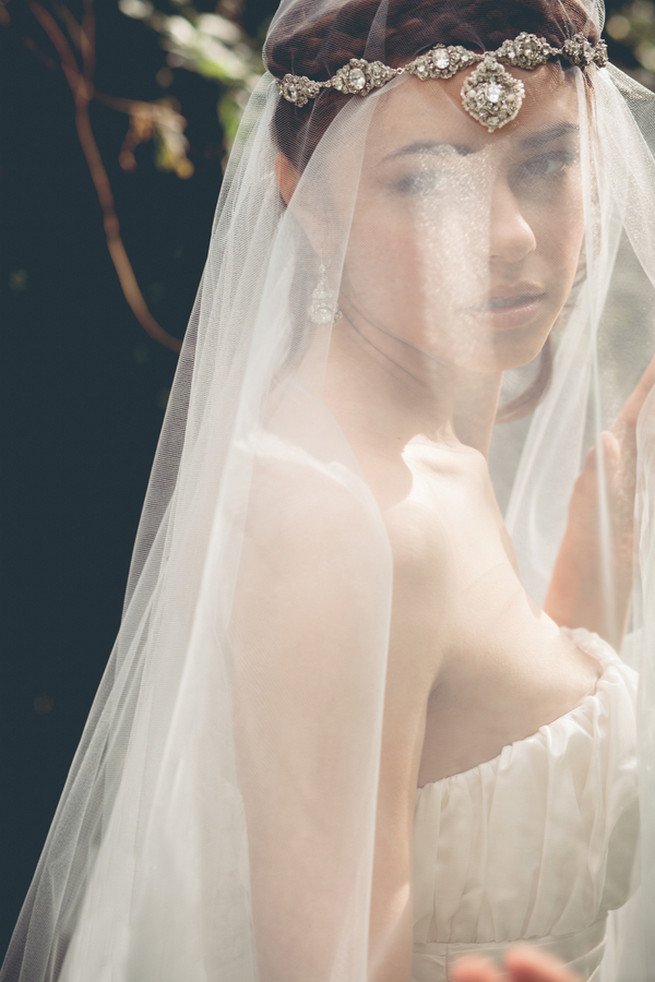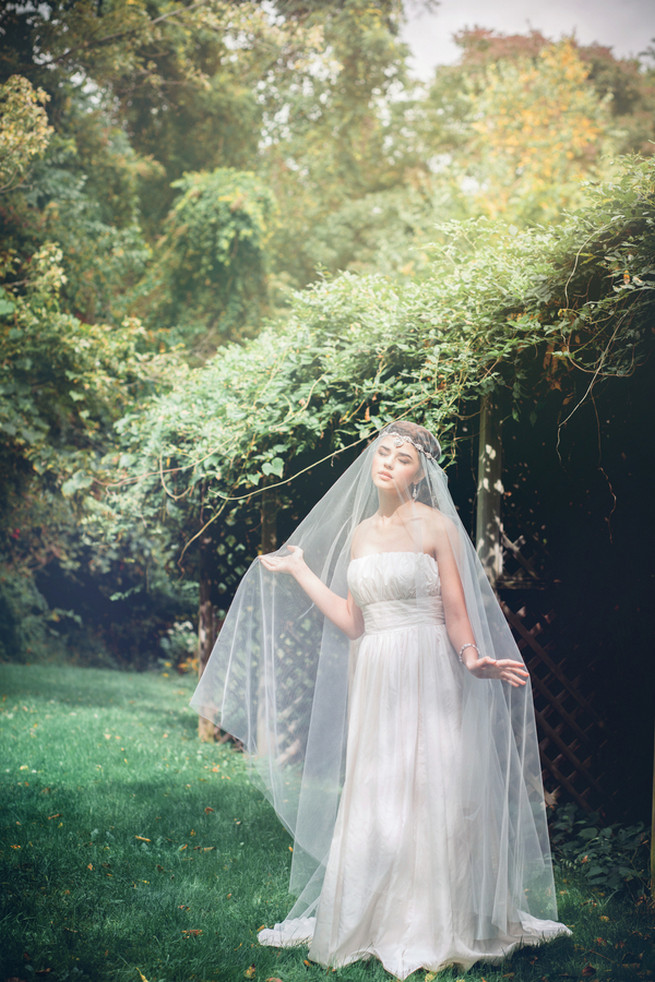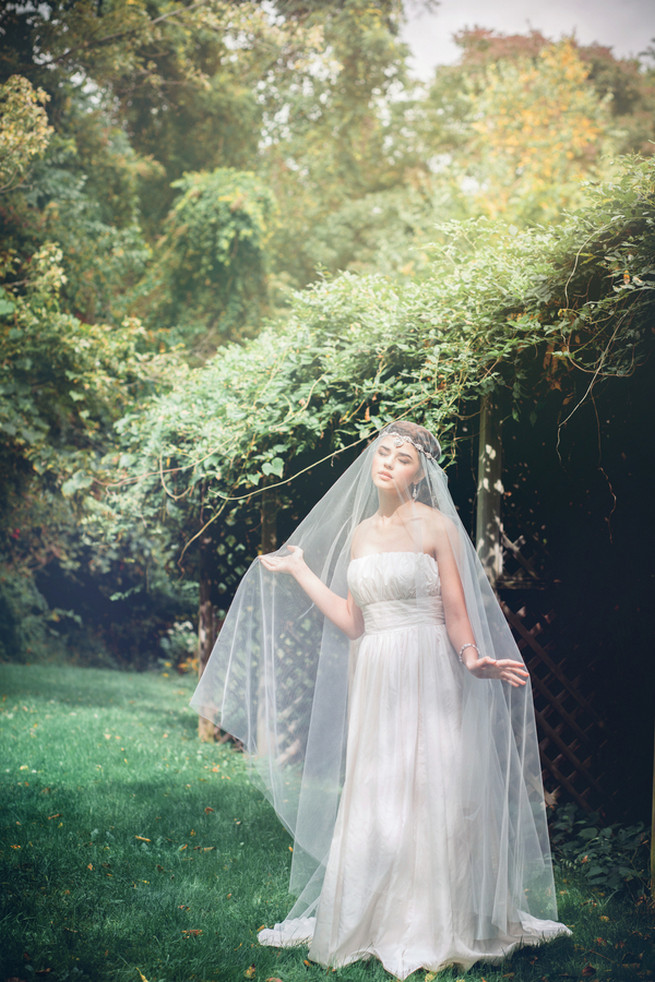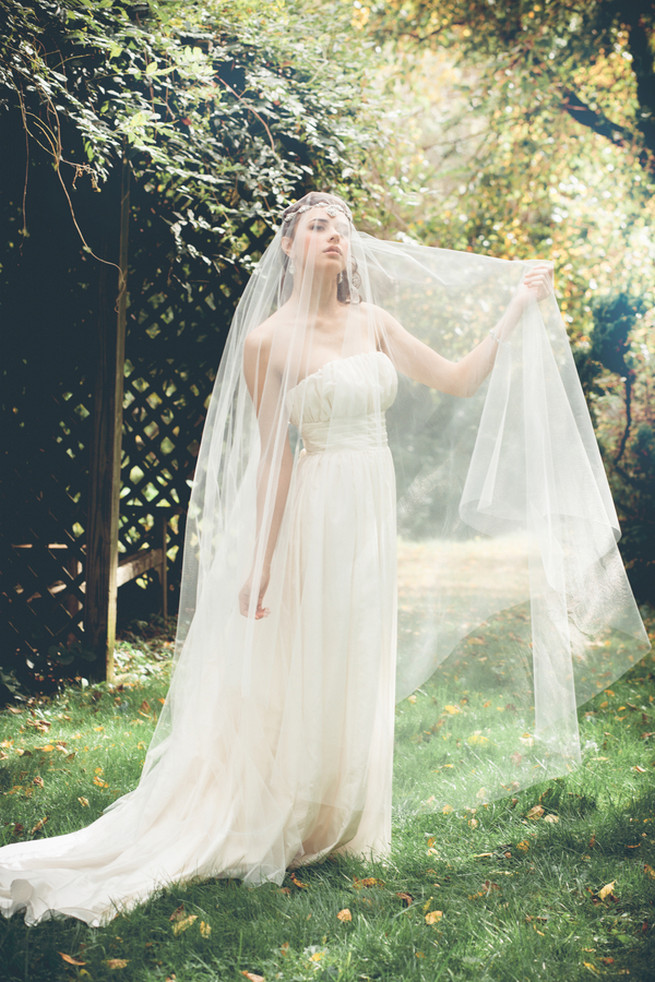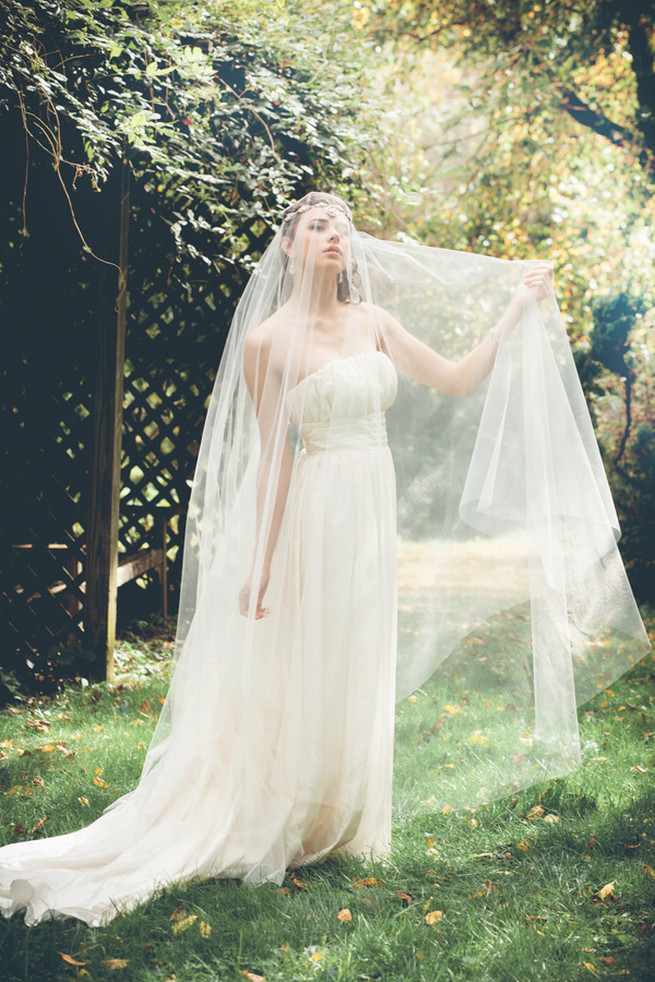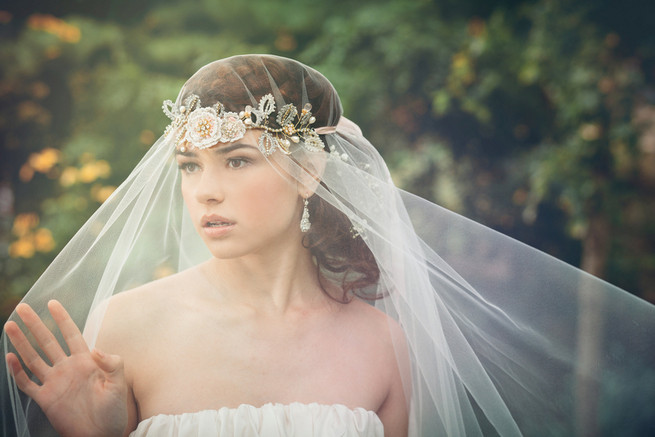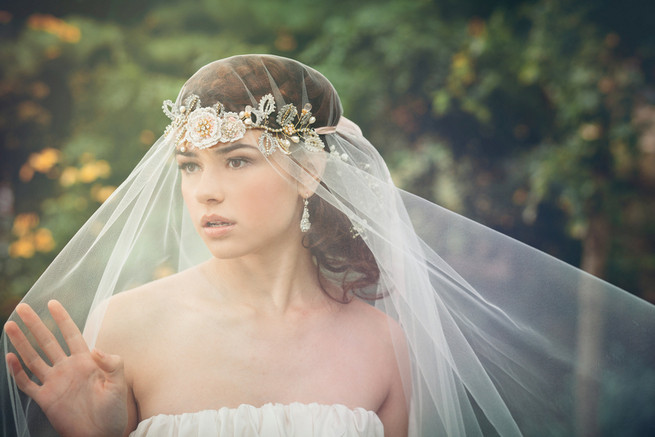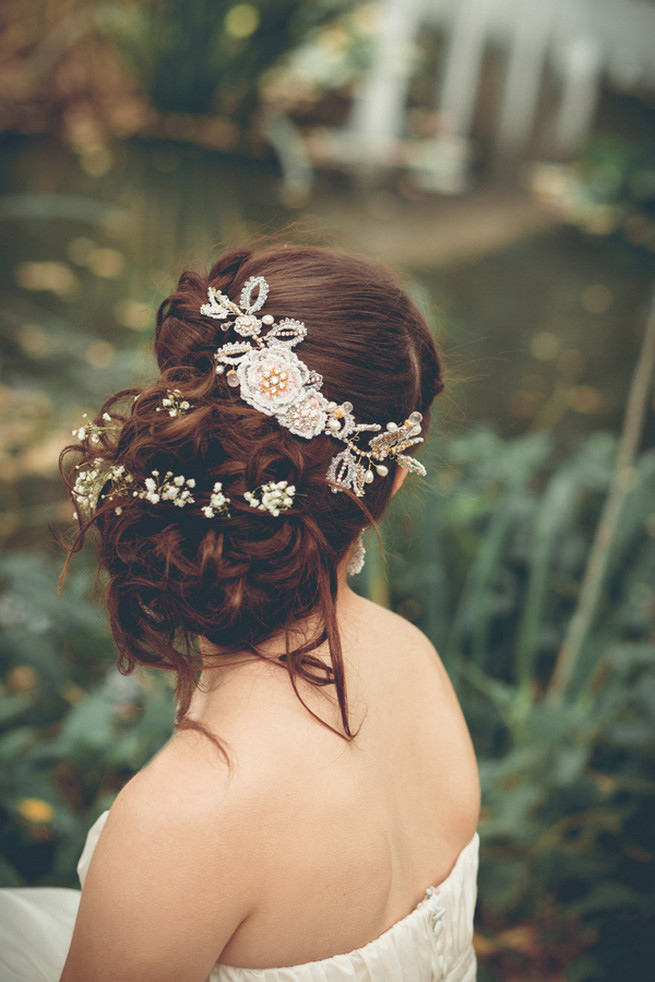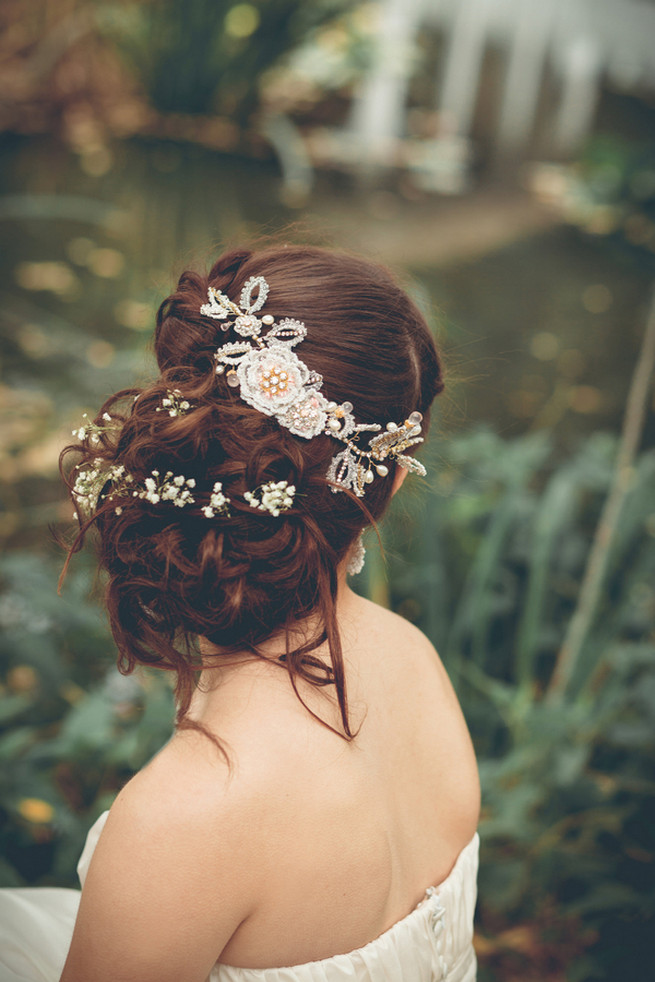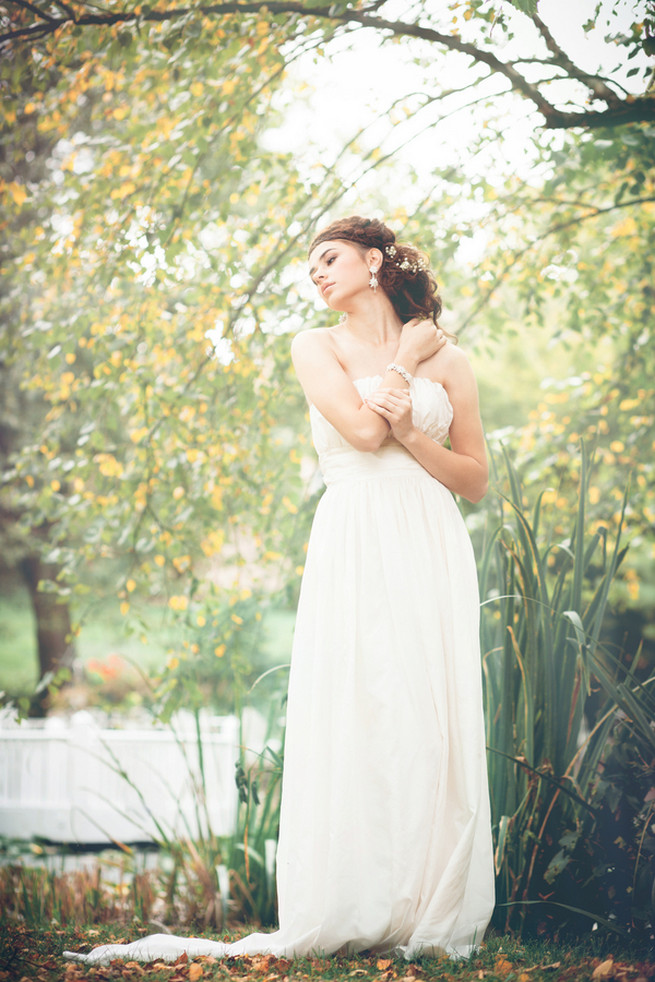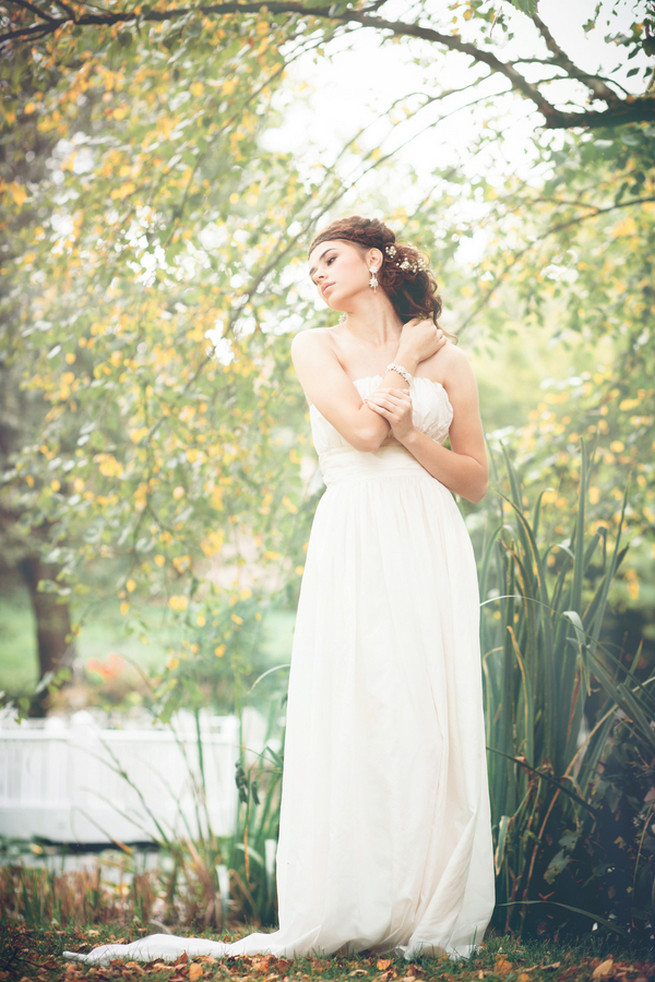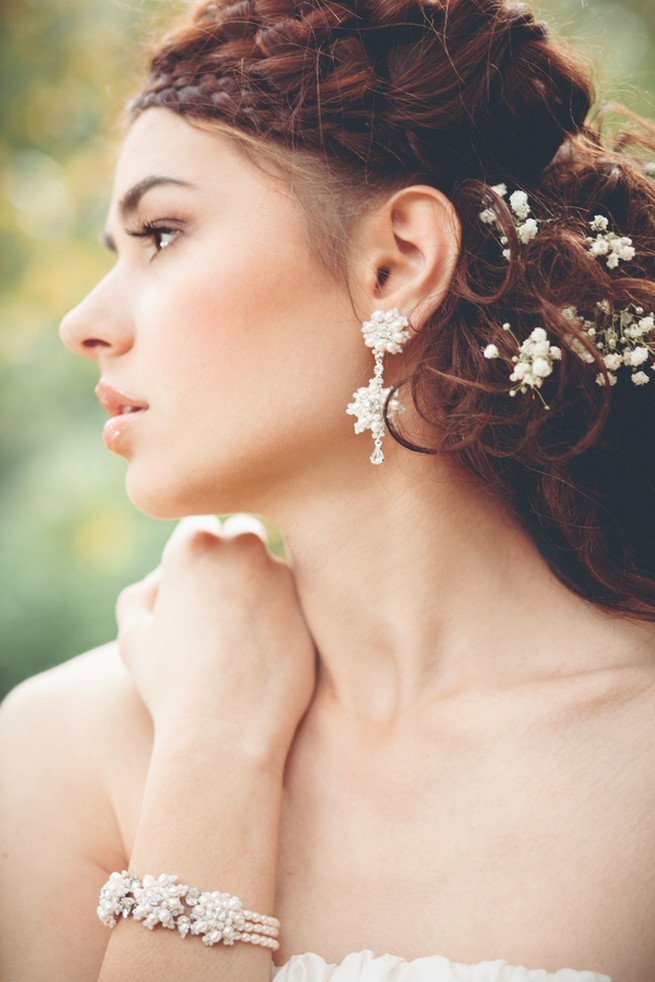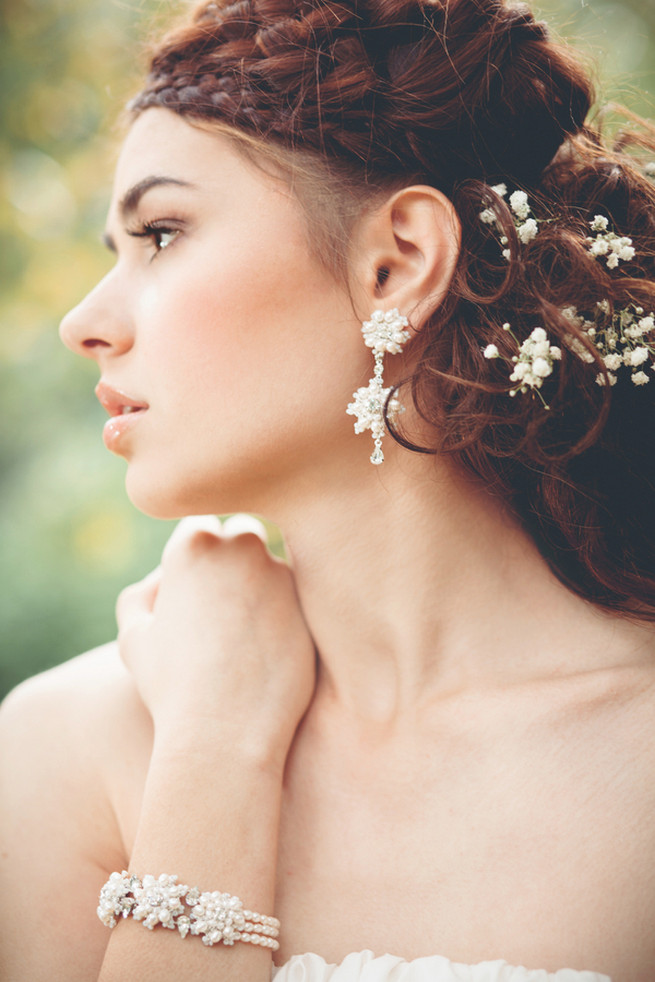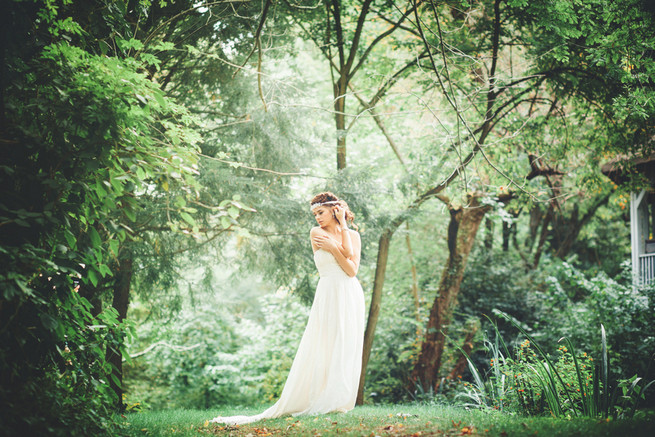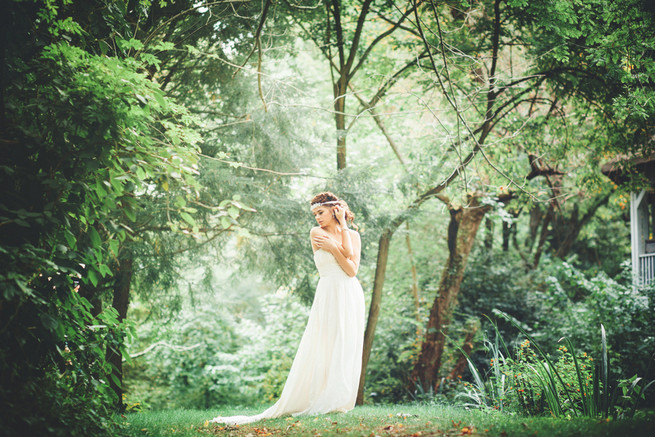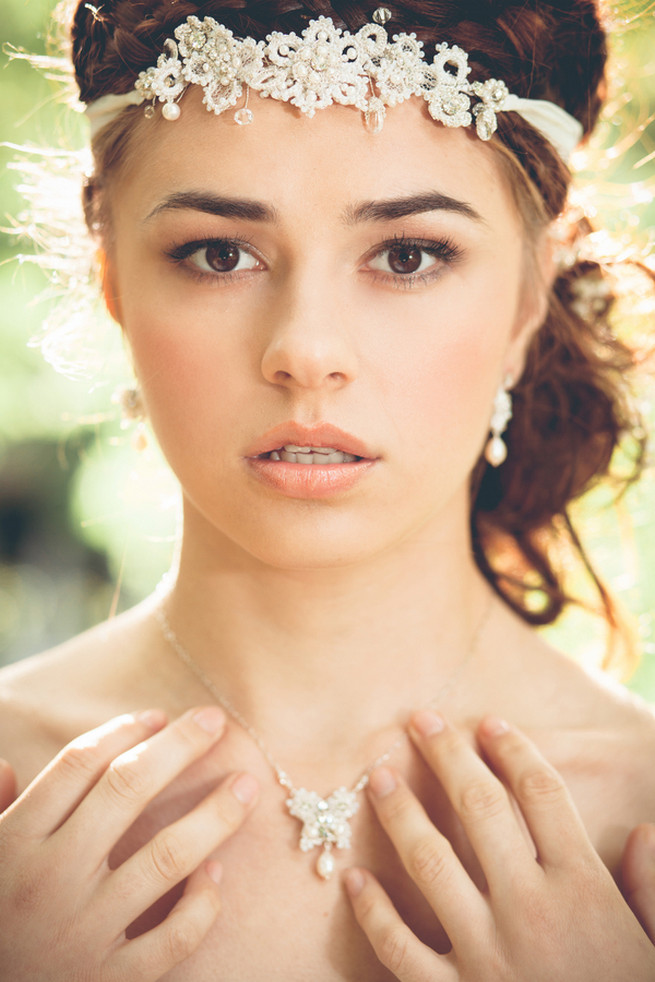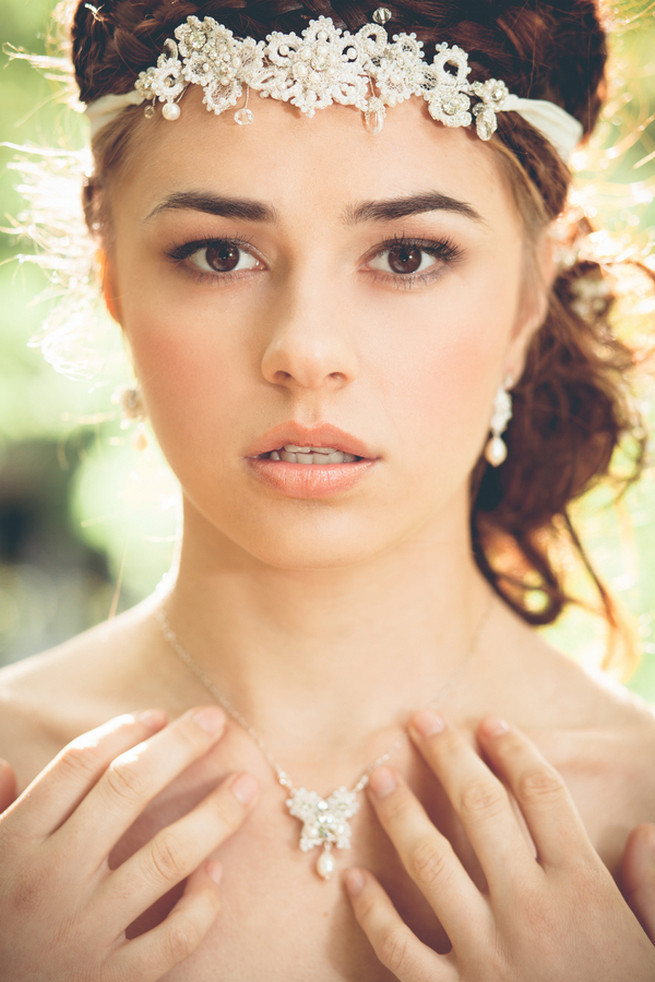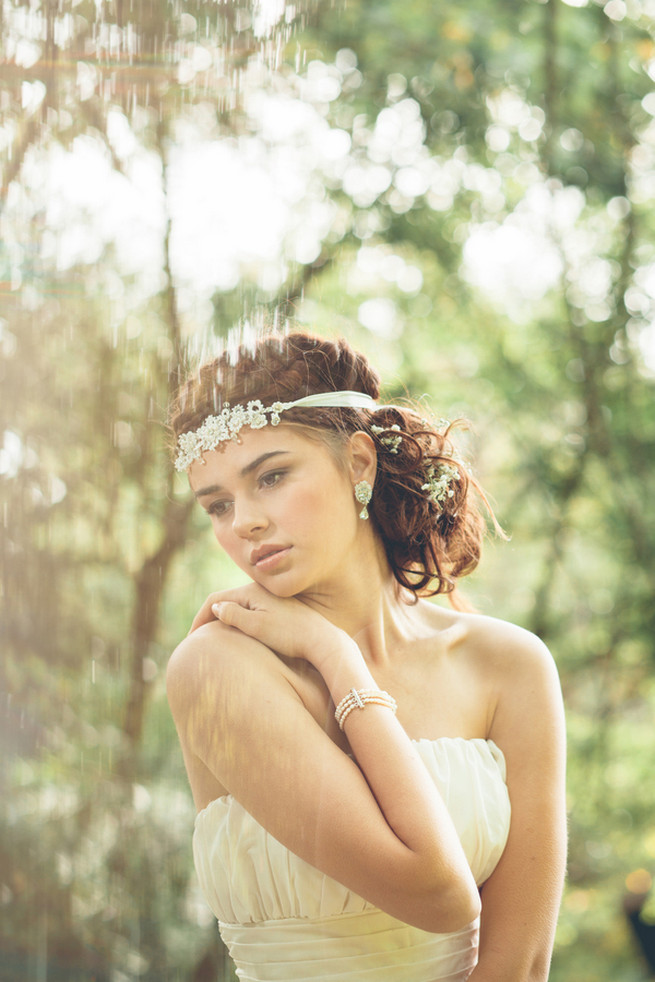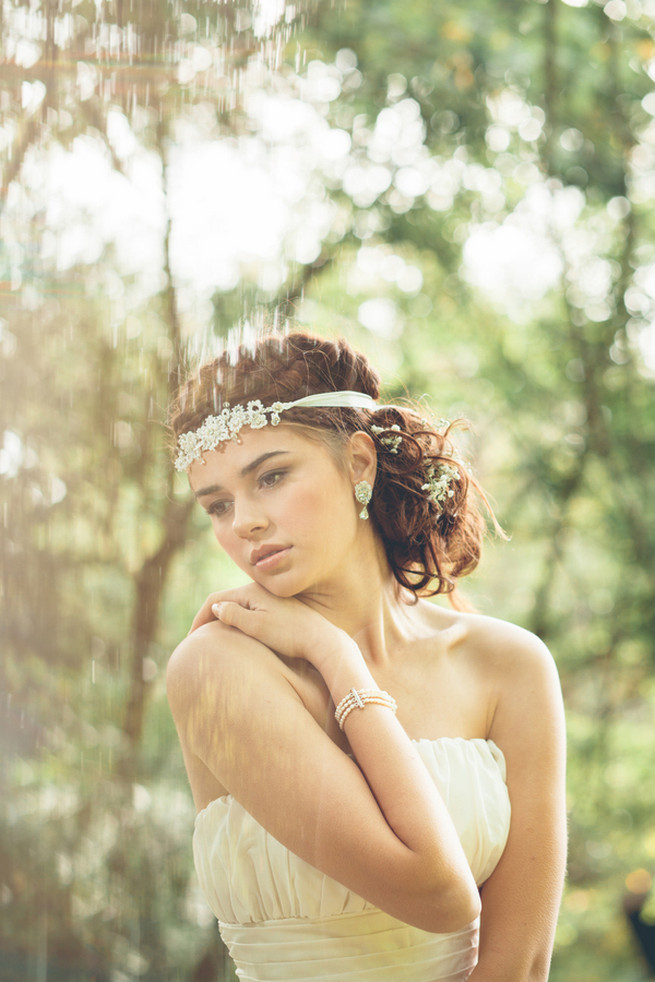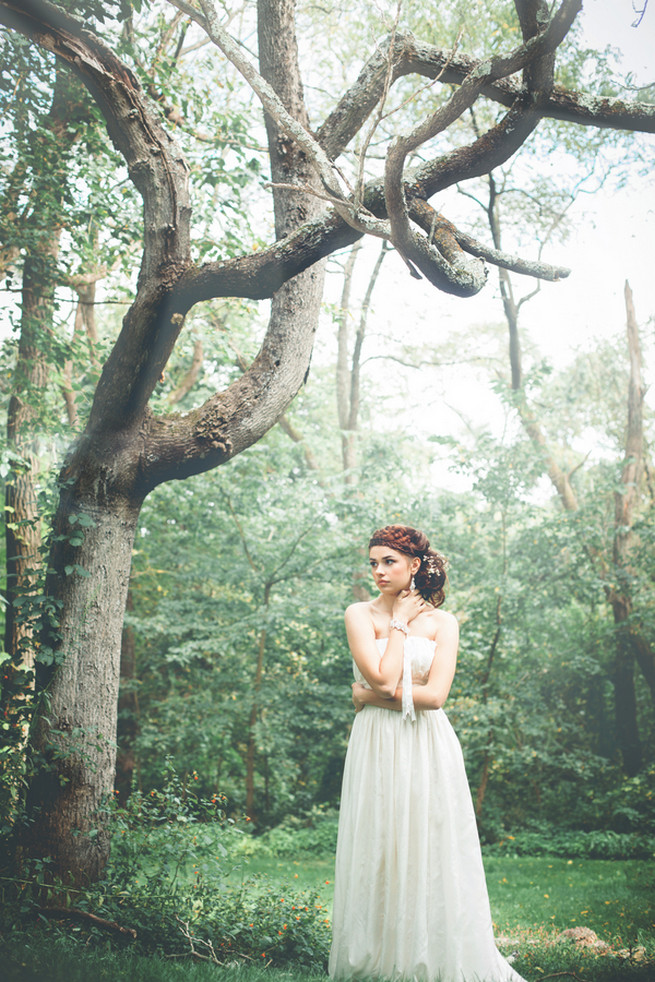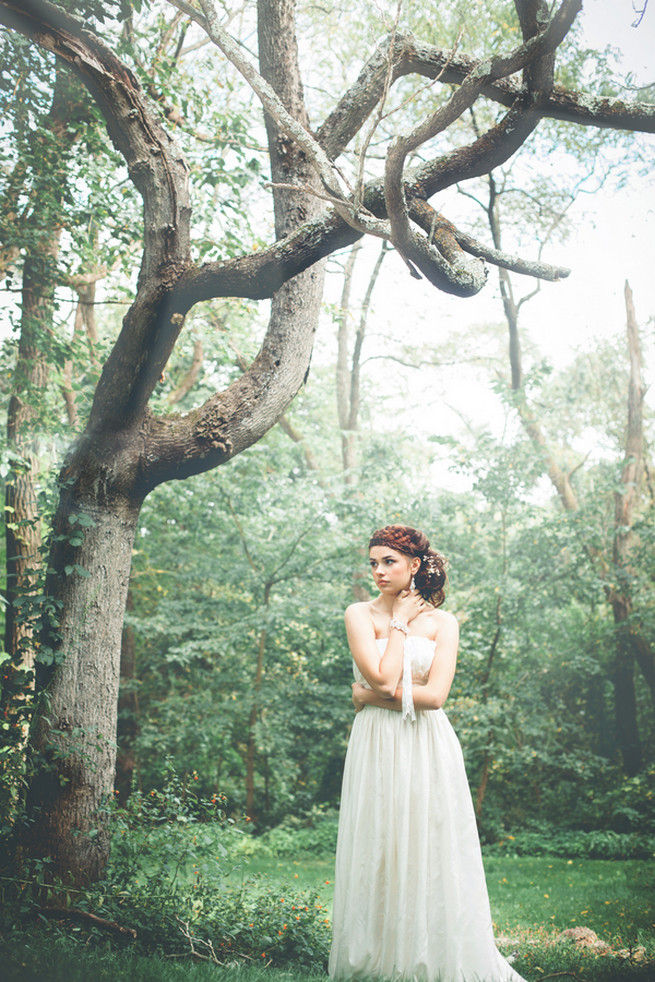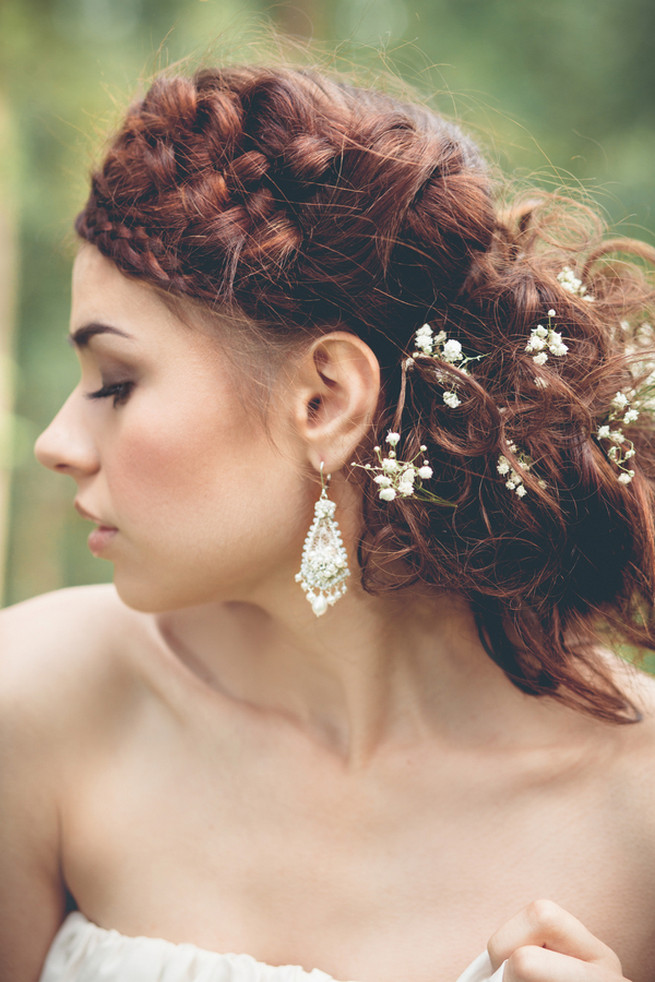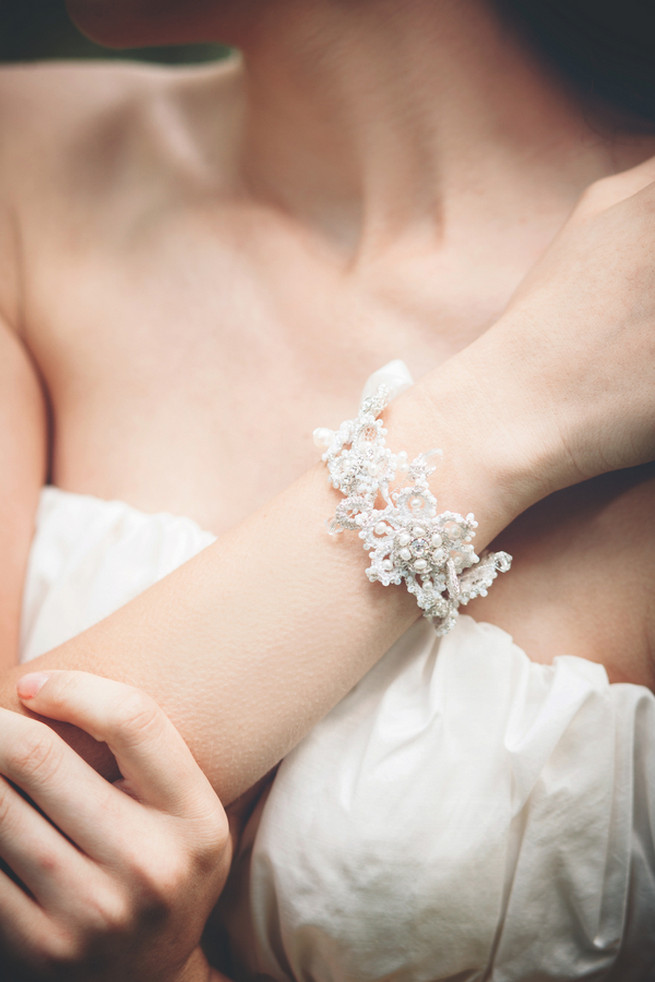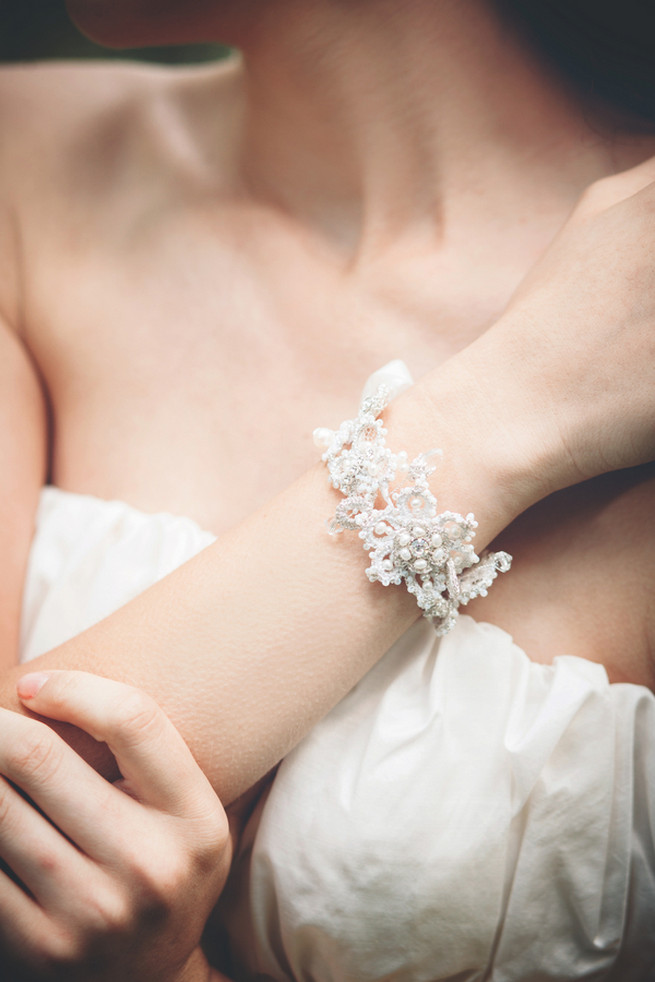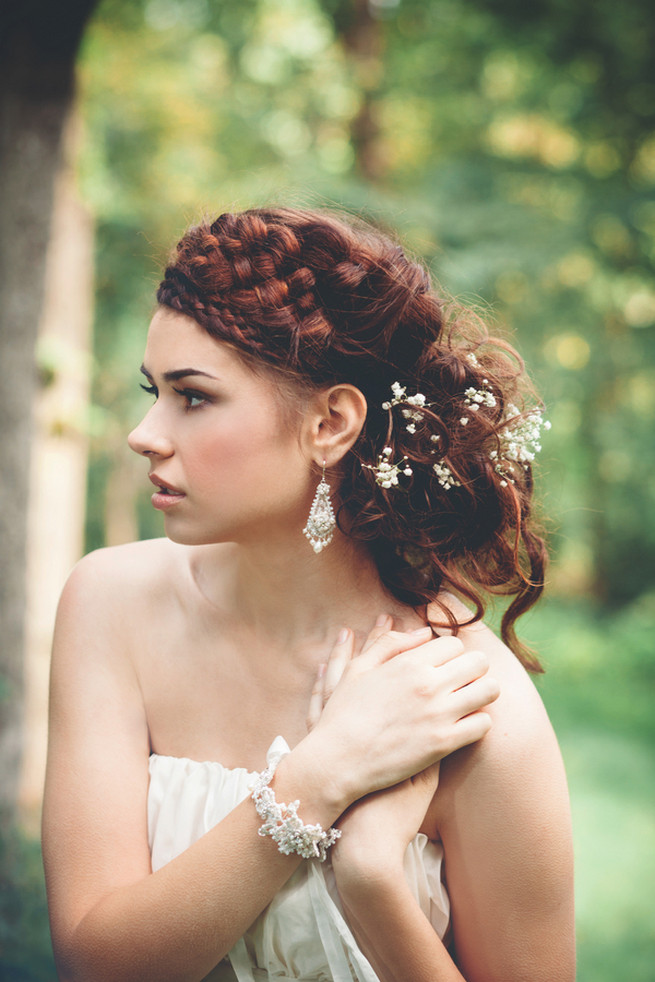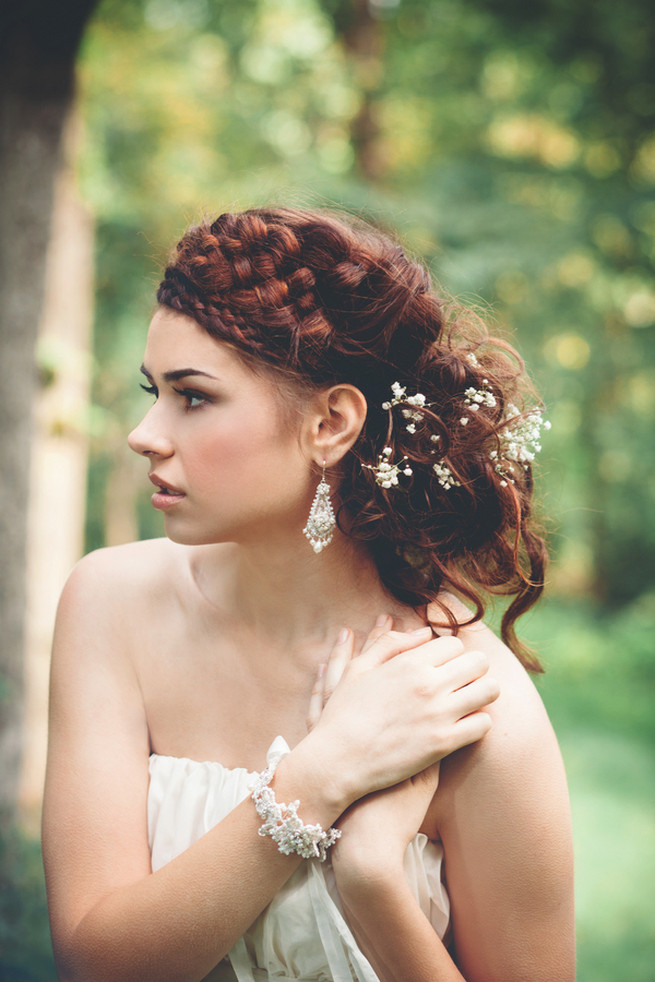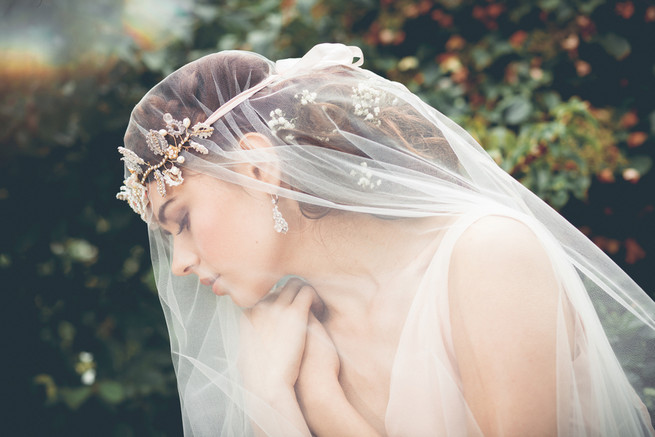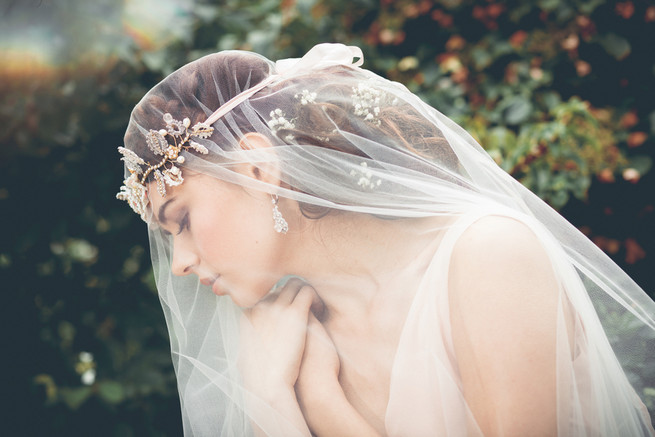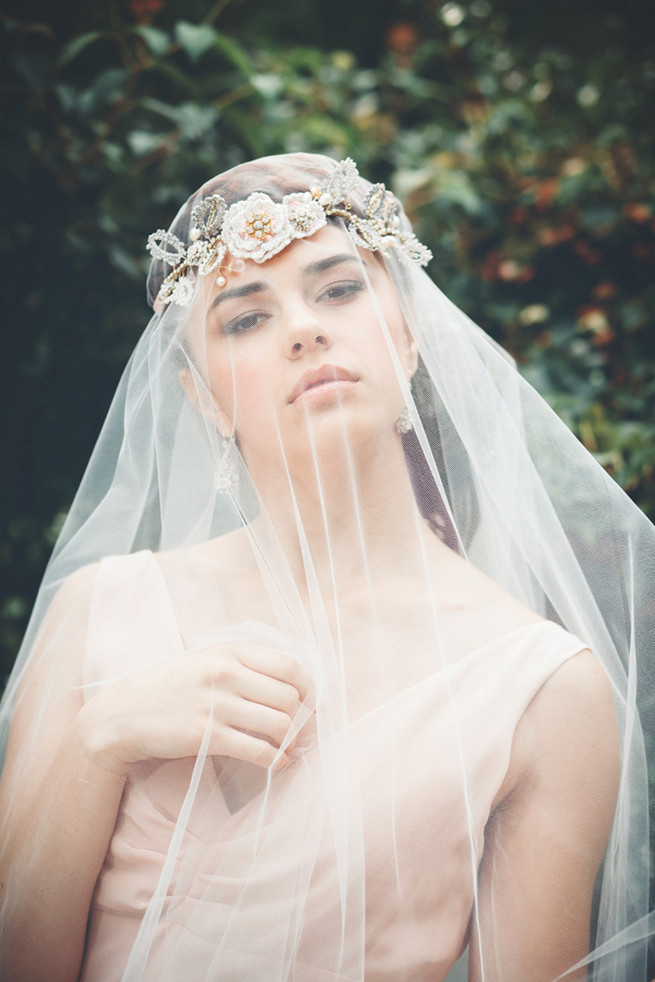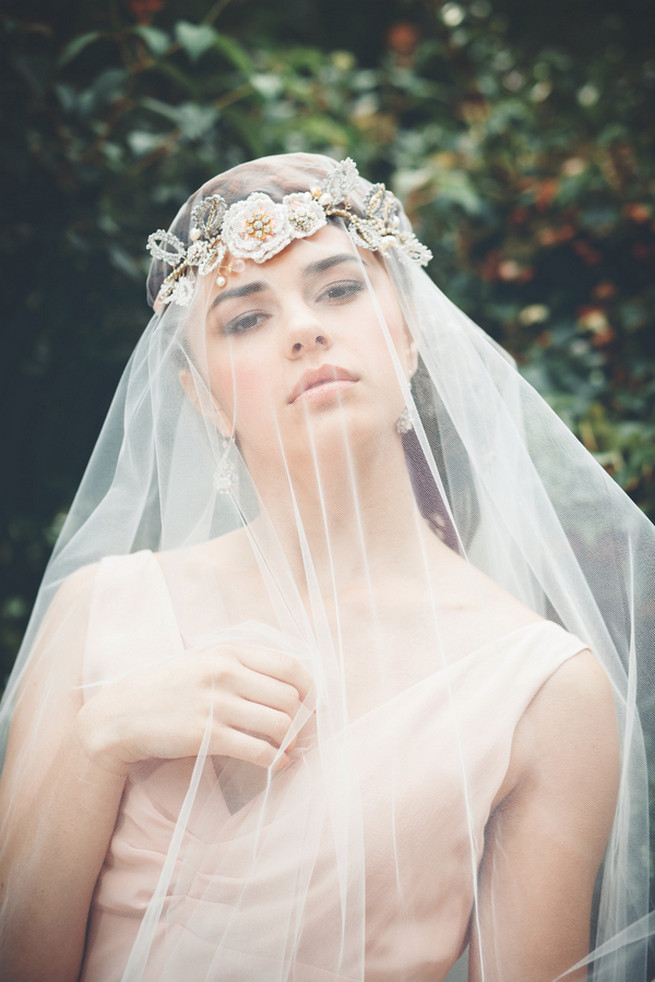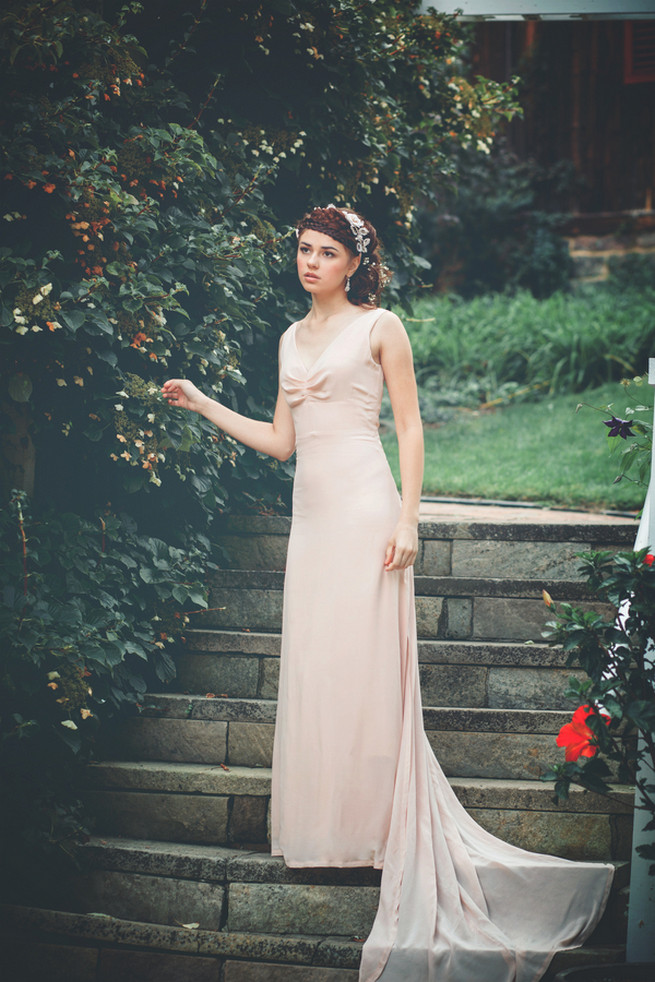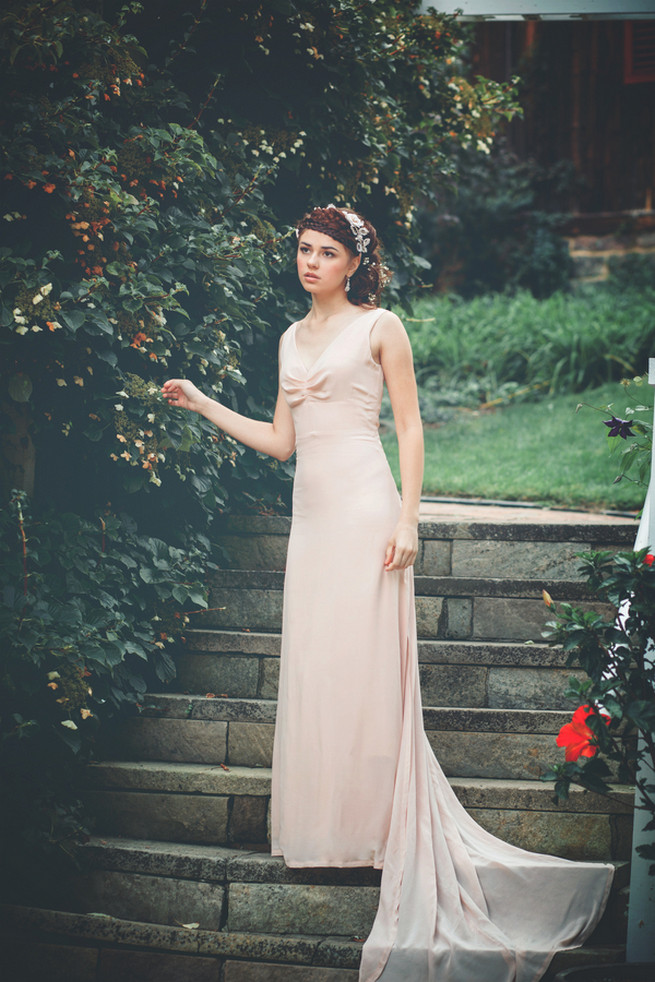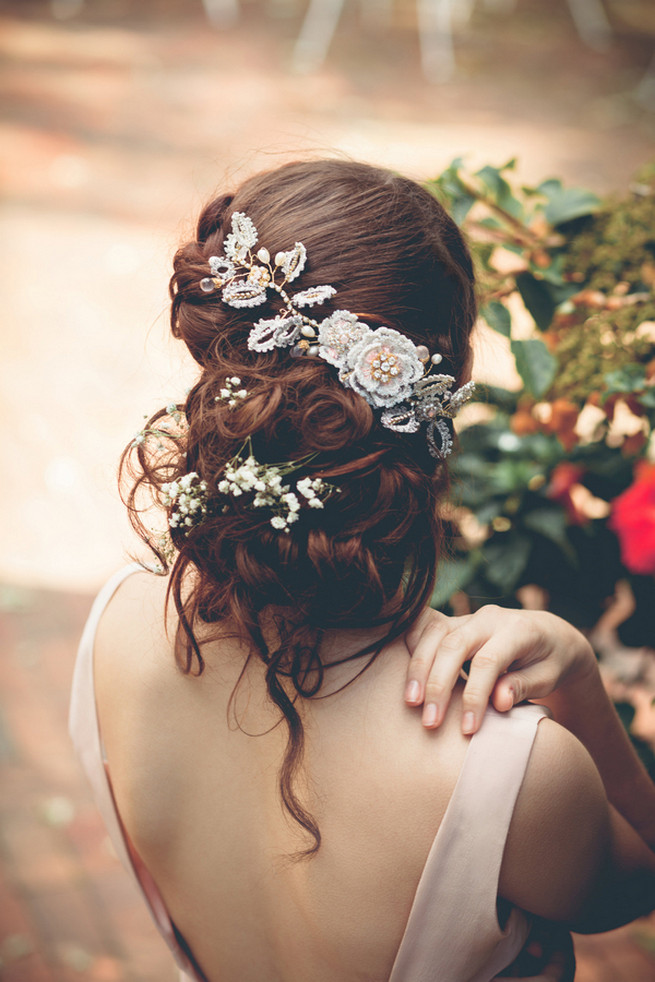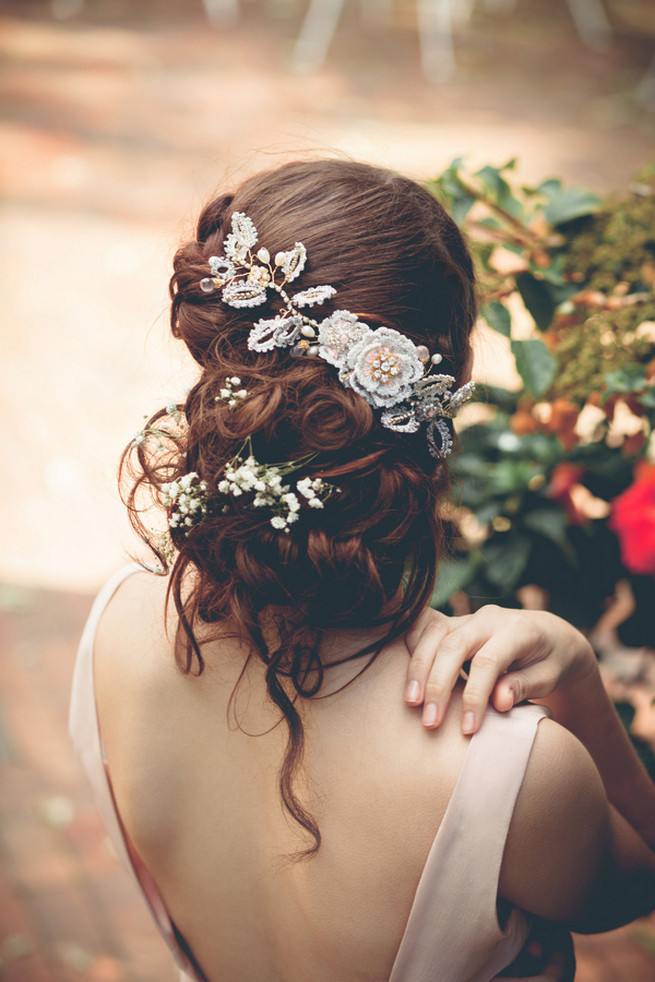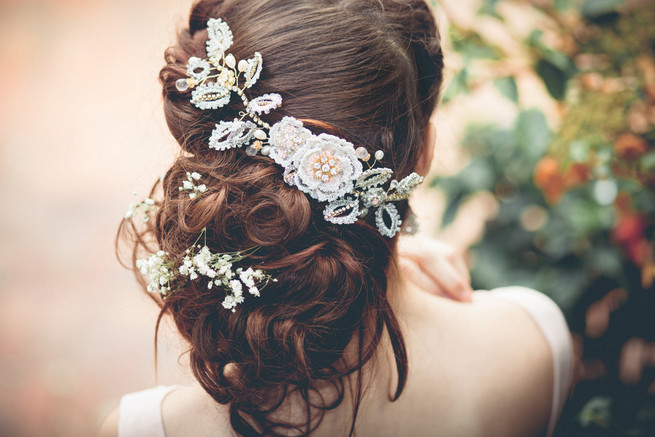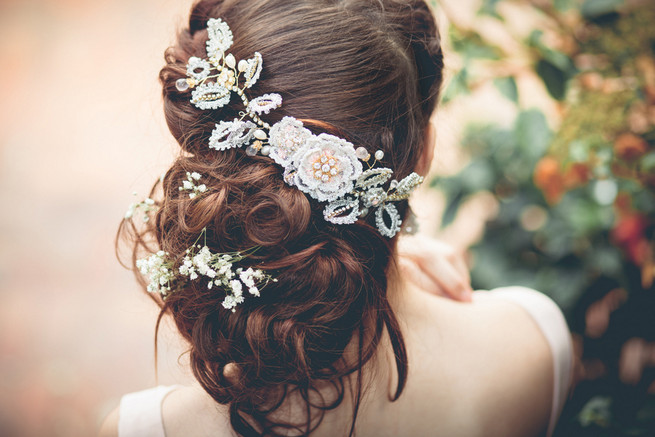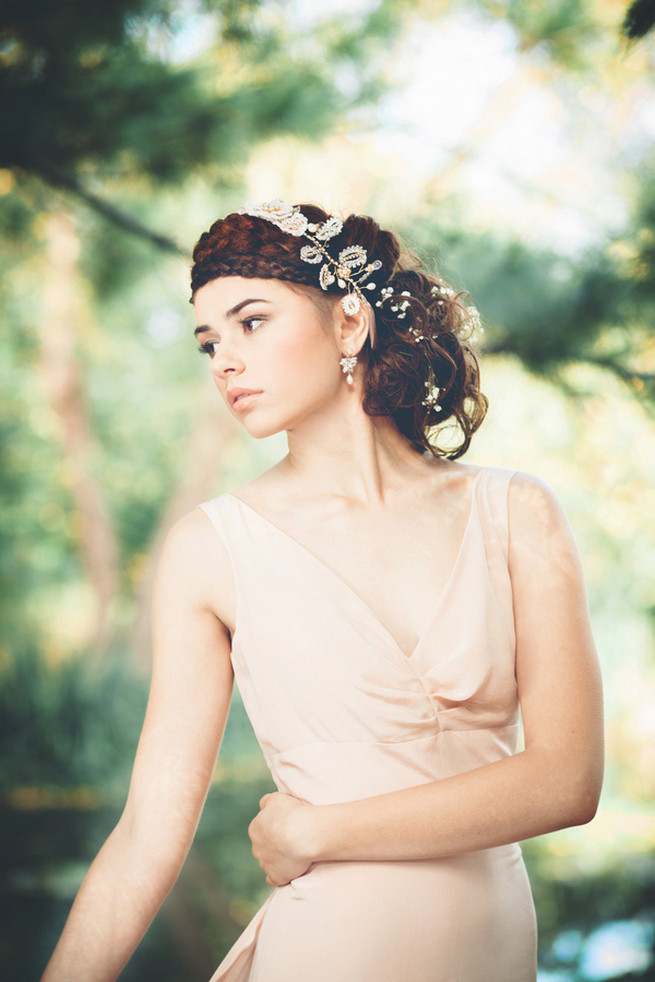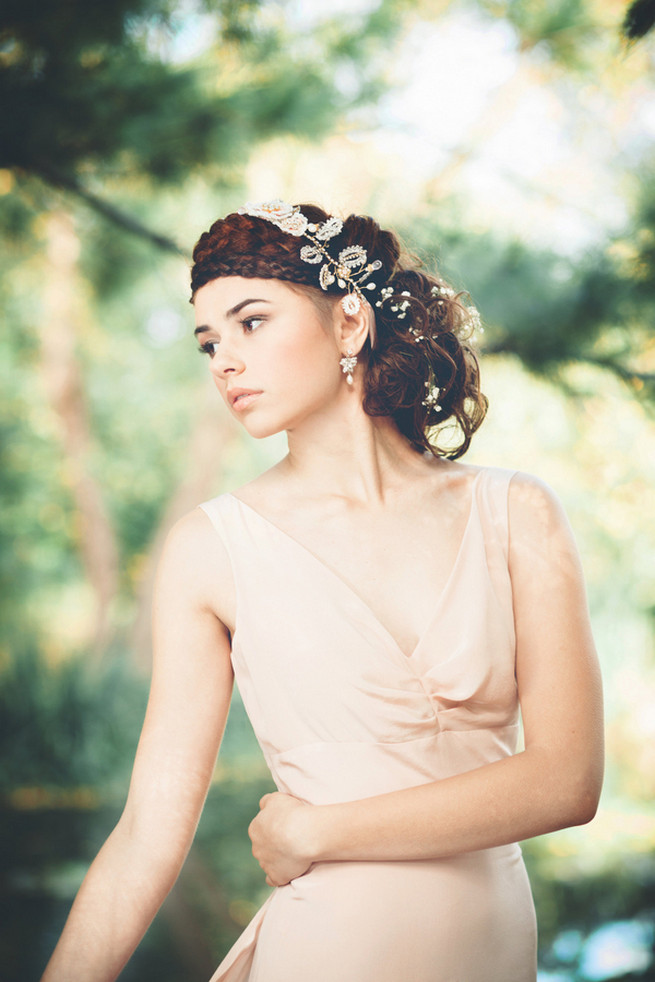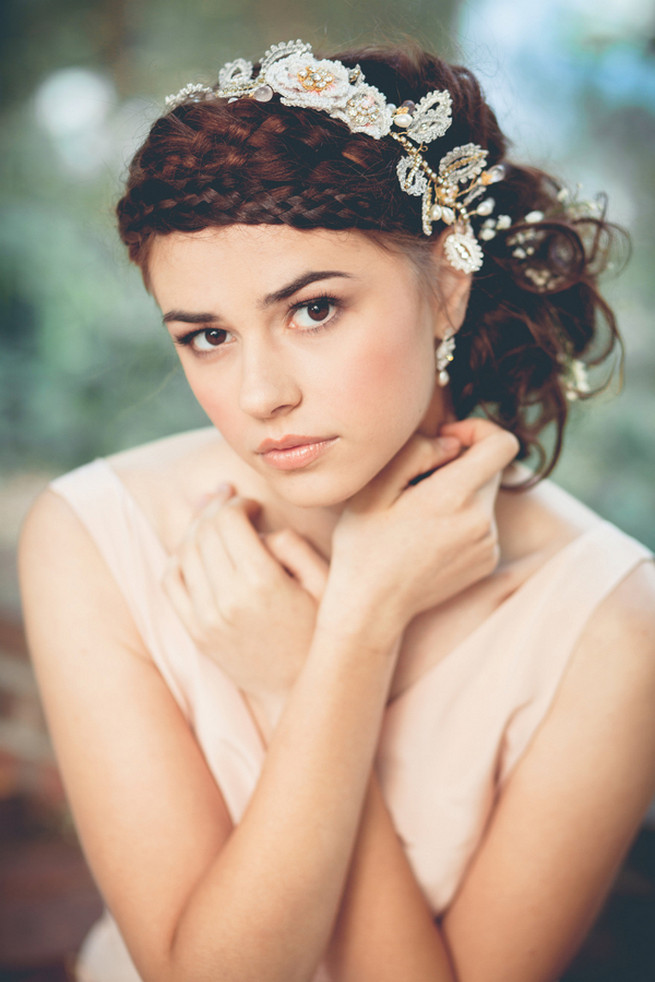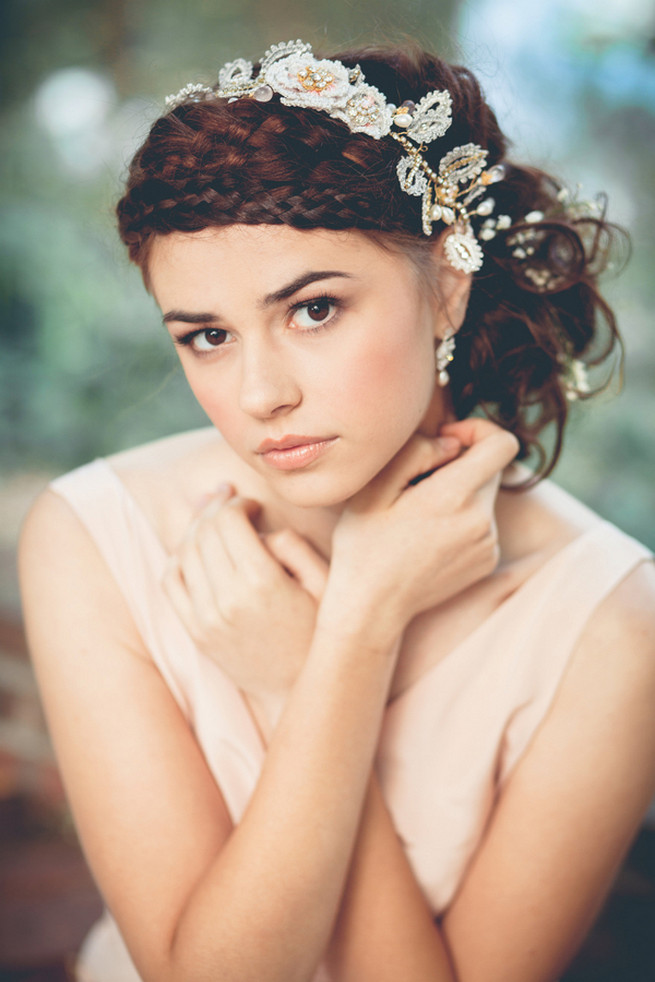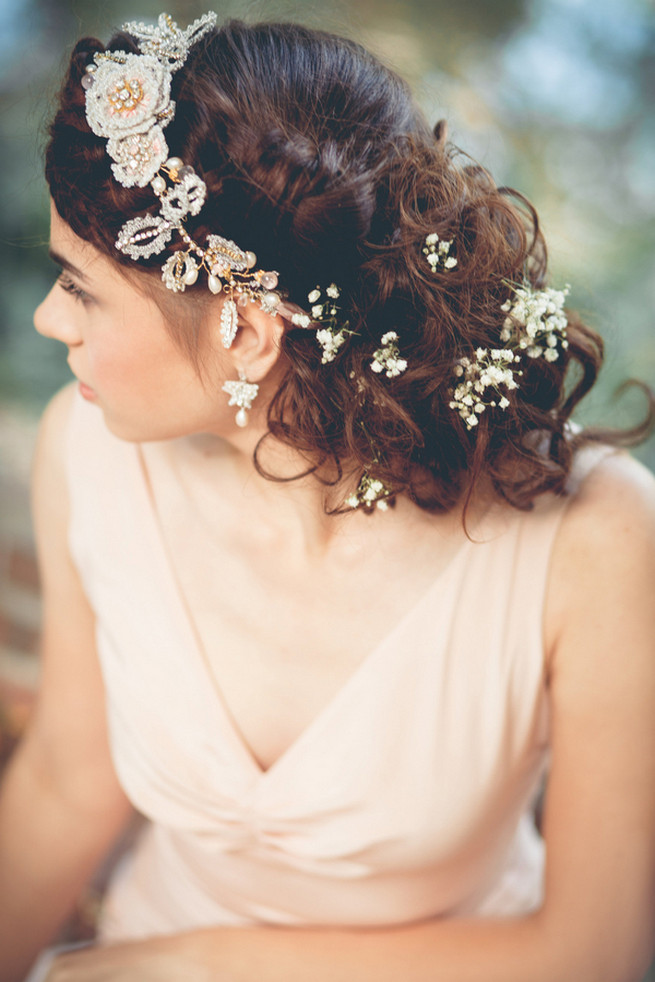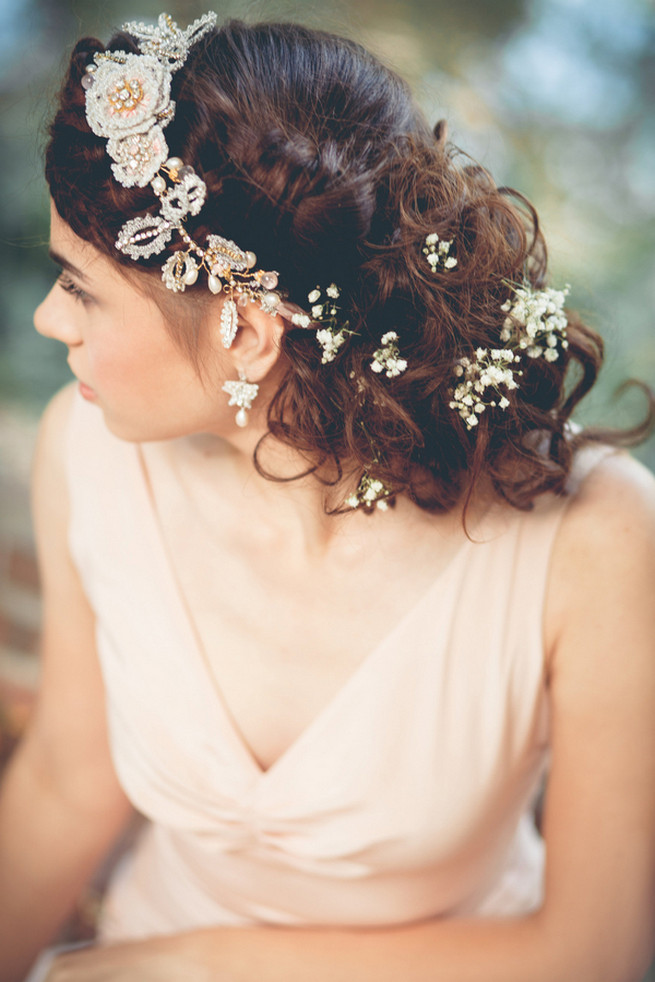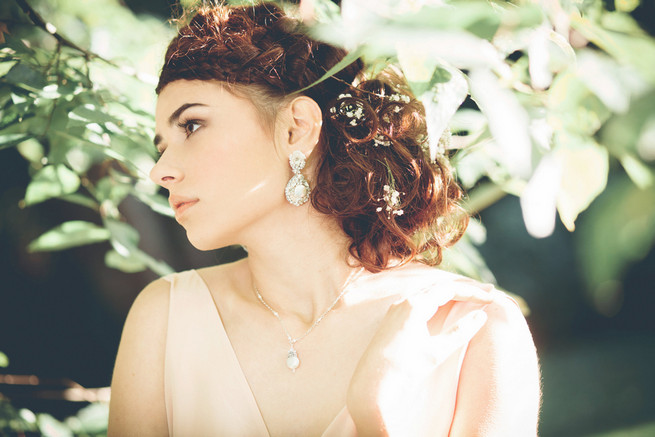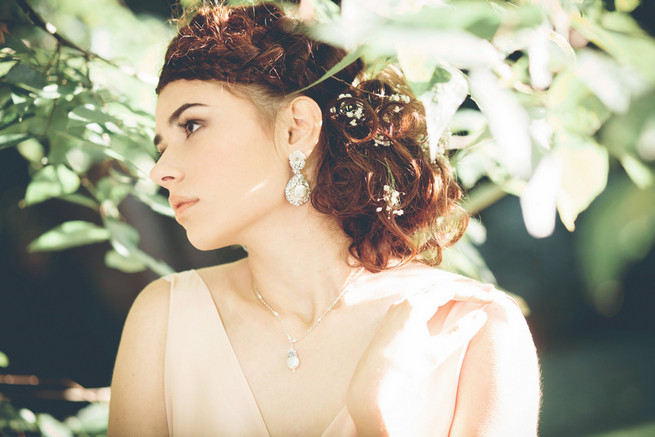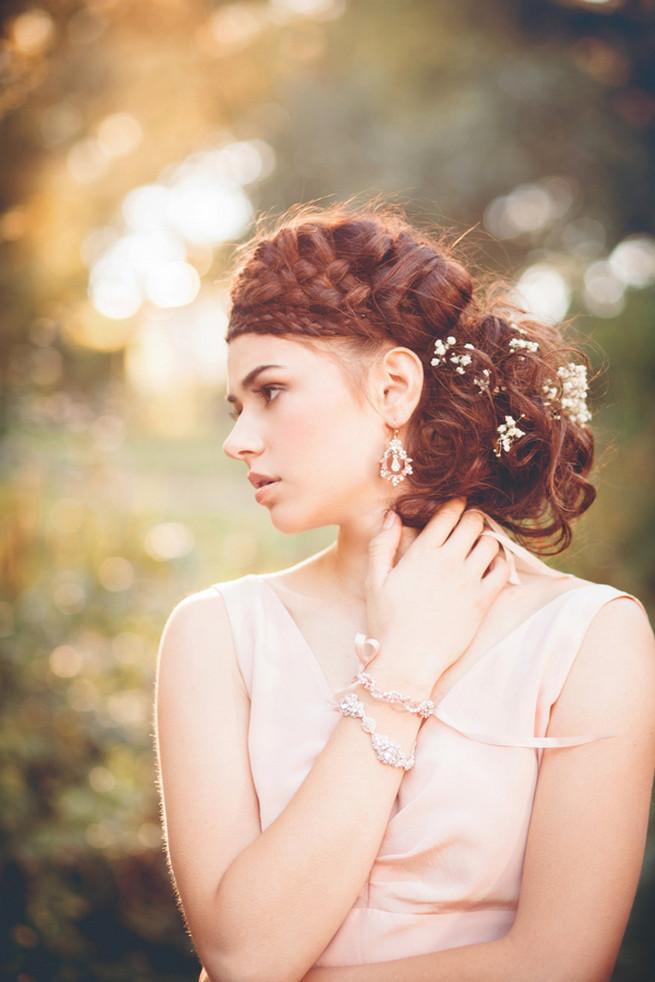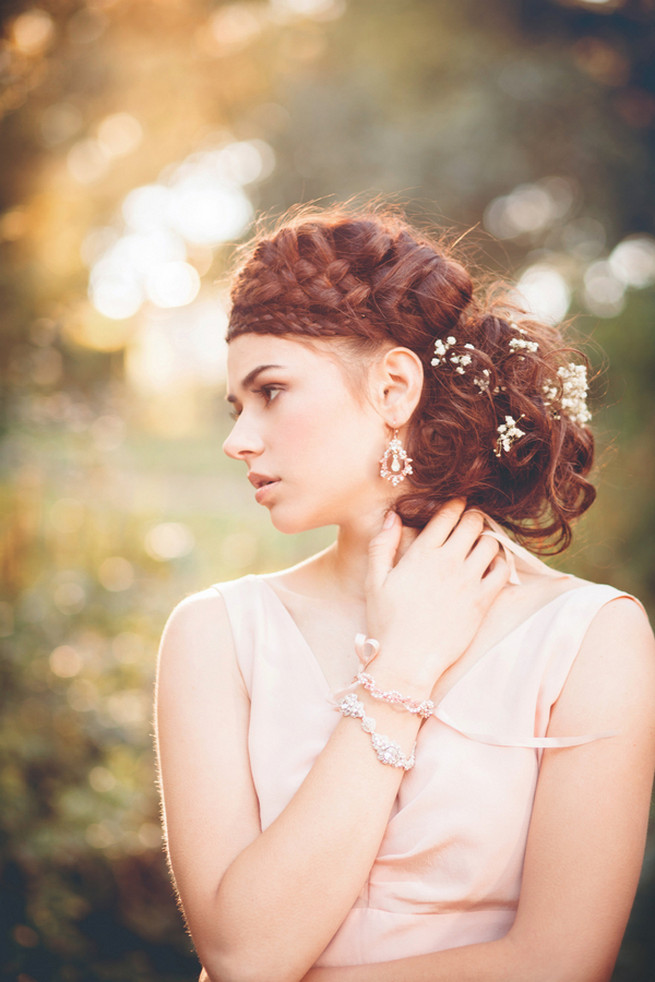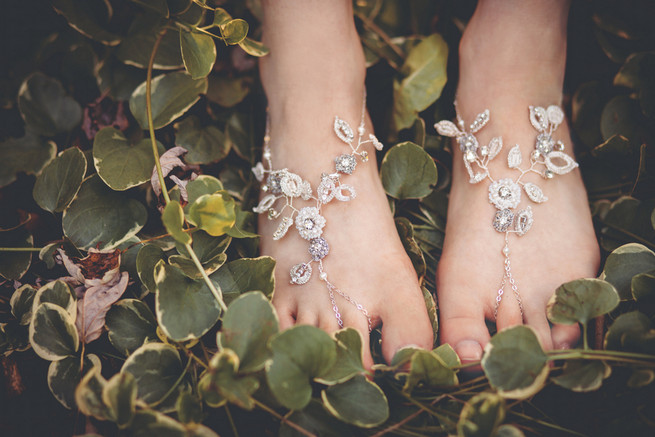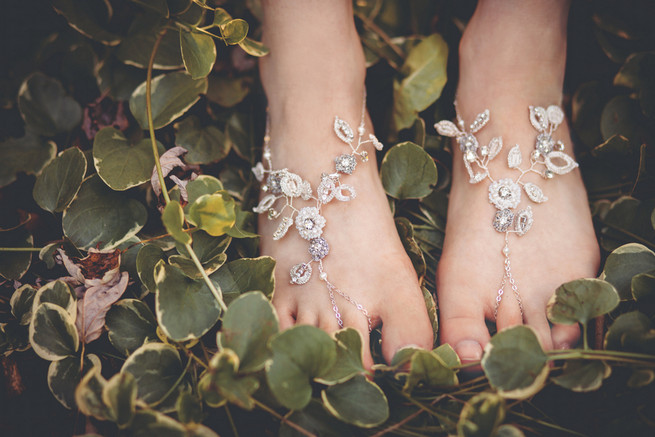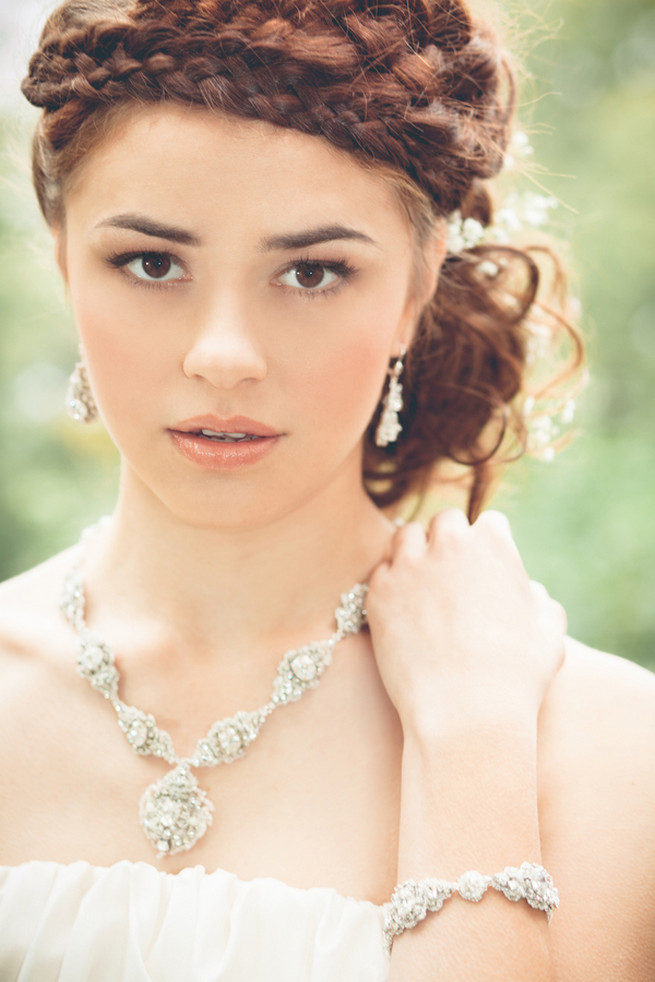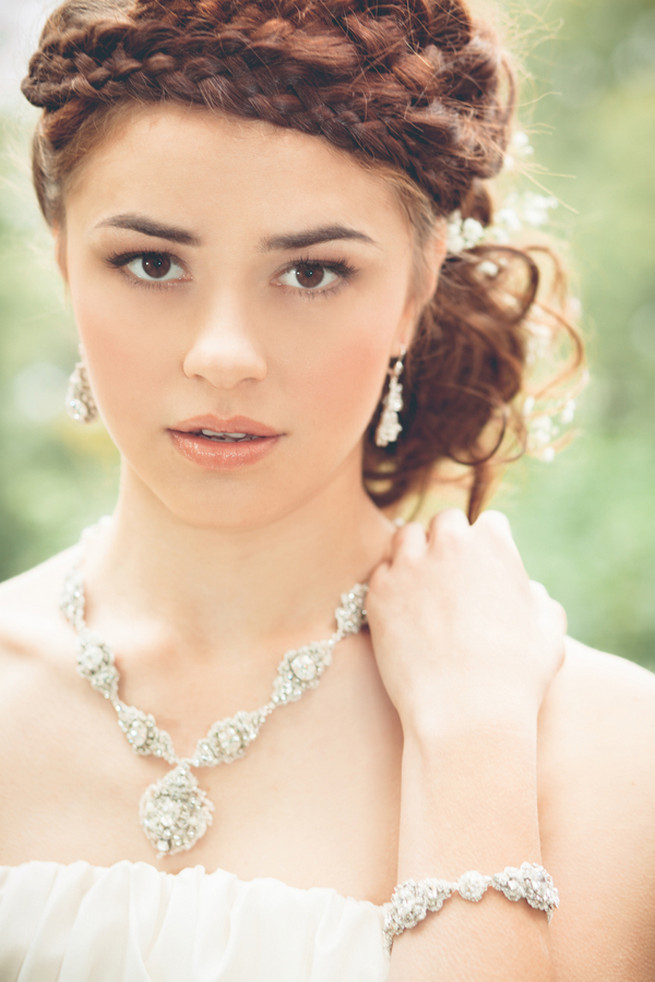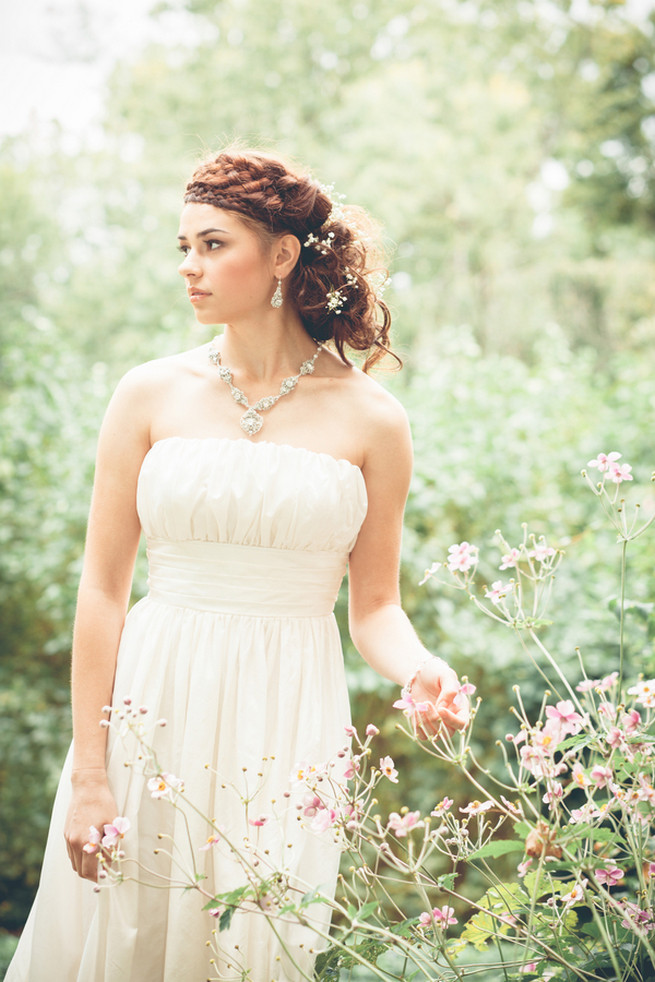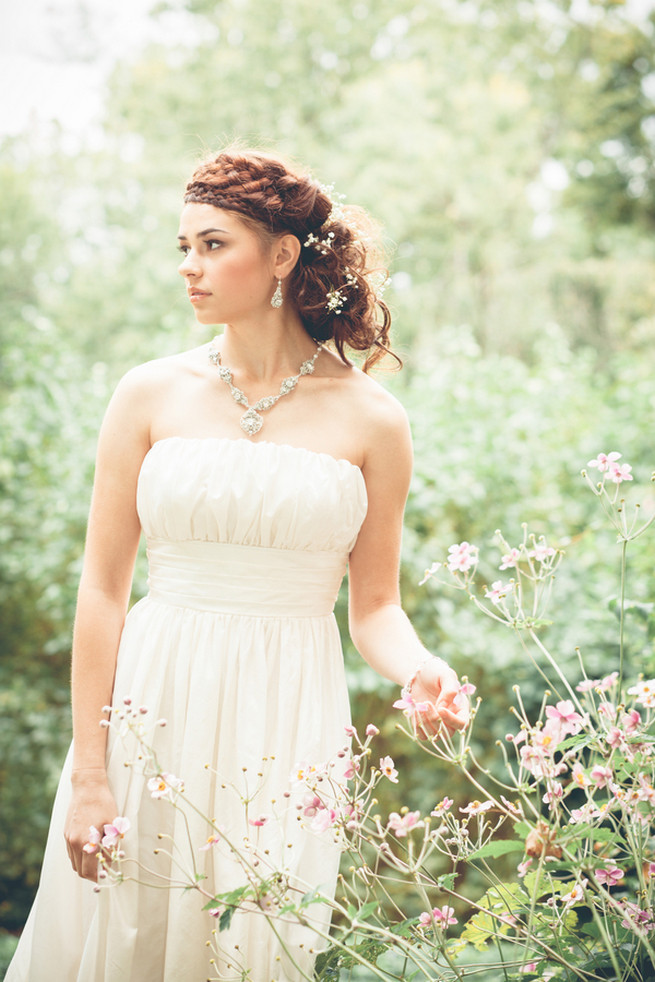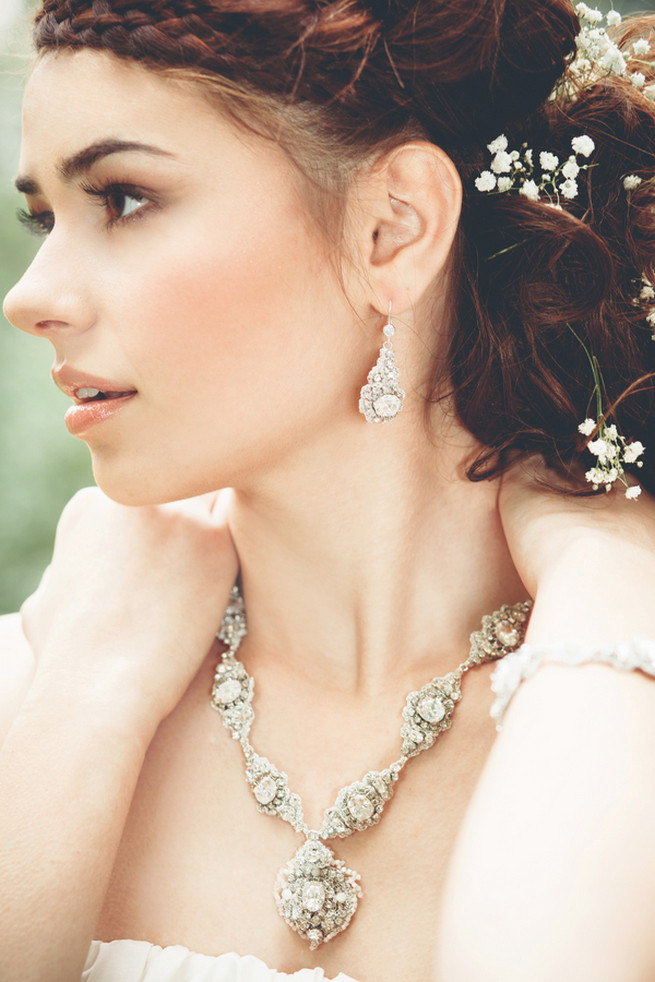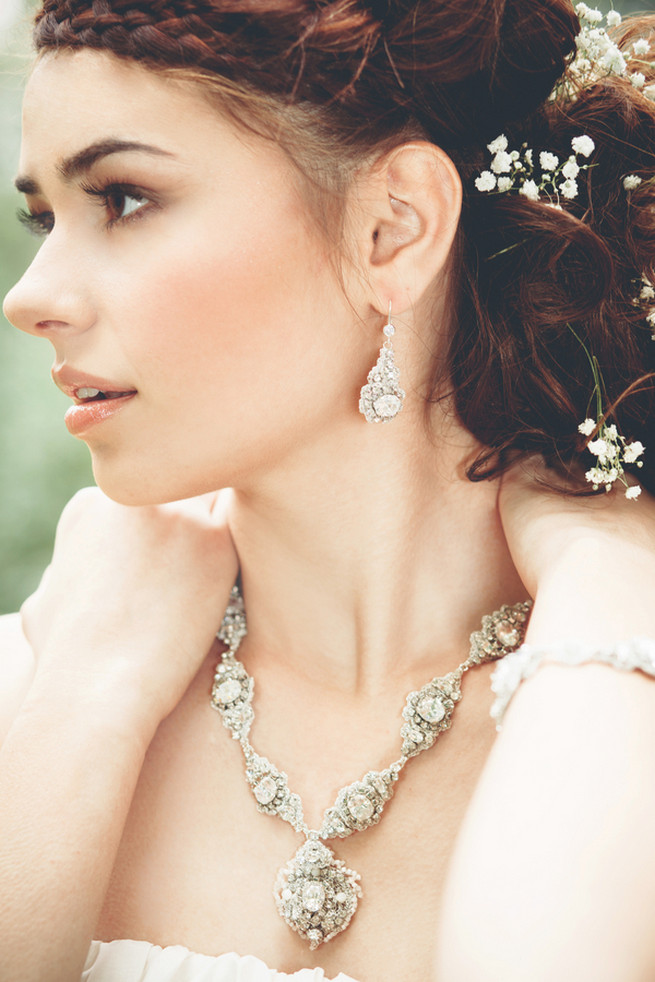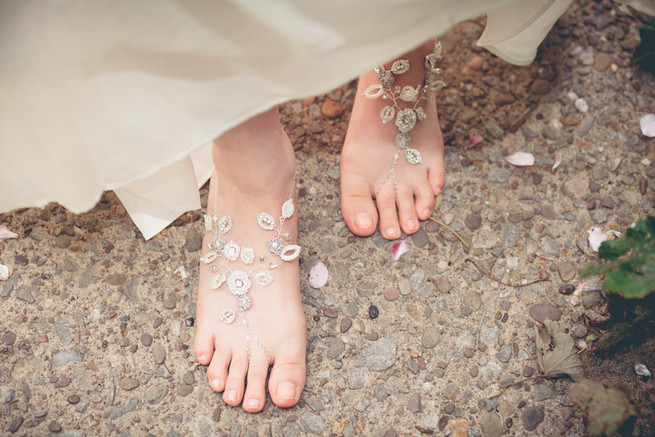 Edera Jewelry: An Antique Craft in the Modern Age
Each design starts with one of Ivy's original lace patterns and spools of the finest silk, real metal, or metallic foil threads which are wrapped in a fine metal sheet containing amounts of gold or silver, and are nearly identical to those used in the rich embroidery and laces of the Renaissance and Rococo eras. "The metallic foil threads are used in traditional Japanese embroidery and contain .999 silver and 18k gold in the foil," explains Ivy.
Ivy weaves them by hand into intricate, often three-dimensional, lace motifs which are then embroidered with high quality gemstones, vintage crystals and beads, freshwater pearls, and real gold spangles. Everything is stitched, woven, and embroidered by hand and finished off with silver, vermeil, or 14k gold-filled findings to create an utterly breathtaking heirloom pieces of bohemian wedding jewelry that can be passed down through generations.
Visit Edera's website to see all of their delightful designs, and follow Edera on Facebook here.
 ♥ ♥ ♥ Credits ♥ ♥ ♥
Photography: Angie Candell Brandon, La Candella Weddings // Accessories and Jewlry: Edera Jewelry // Gowns: Celia Grace  // Veil: Urban Veils Couture // Hair and Makeup: Marie Bialon, Alta Organic Salon // Location: Century Inn, Scenery Hill, PA // Model: Sarah Matonis, Taxi Management