YAY FOR PUPPIES & SPARKLE! ♥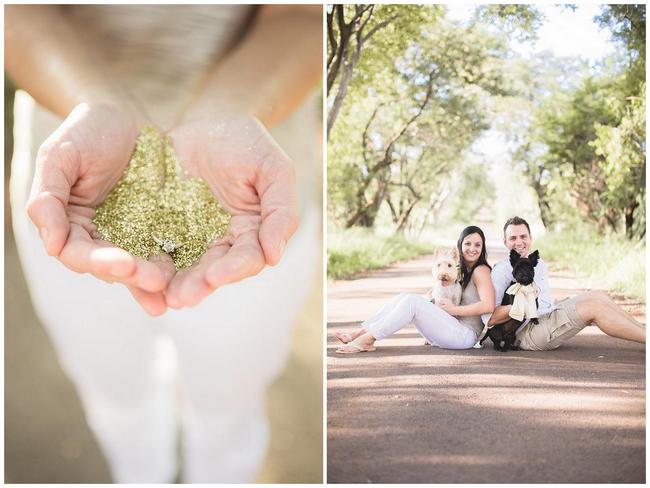 In the spirit of glitter and gold, I officially dub this Sparkle Week! Yesterday, we shared our top ten glitter and sequin wedding gowns, and today we're spreading the sparkle around with a totally fun, loved-up engagement session. Featuring three of my fave, fave things in the world – a happy couple (you've gotta read their proposal story), puppies and glitter, I was smiling from ear to ear when South African wedding photographer, Genevieve Fundaro, sent Izanda and Vincent's delightful shoot my way.
"When Izanda said she wanted her puppies in the photo-shoot, but that she would leave the rest to me I jumped at the opportunity to use glitter. It created a fun, romantic and yet glamorous feel to the shoot," says Genevieve about her inspiration for the session."I adore bling and I love glitter, and have always wanted to incorporate that into a shoot!" 
The very lovely Izanda, who is marrying her childhood sweetheart of ten years, shares that the pair wanted their furry babies to be part of their e-session as even though they have four legs and are for all intents and purposes small dogs, they are a huge part their little family. "We love them!"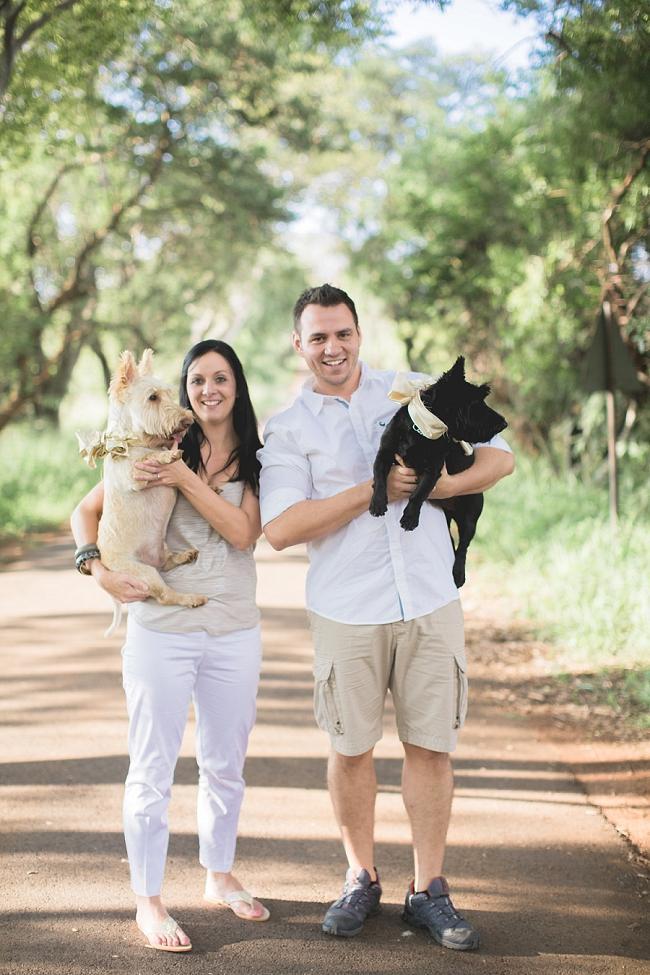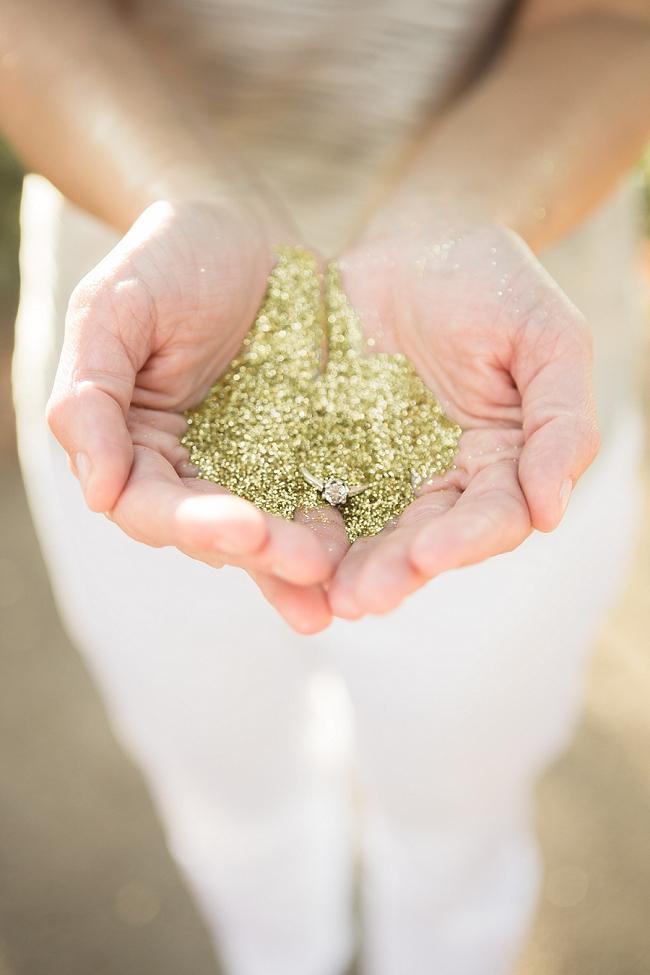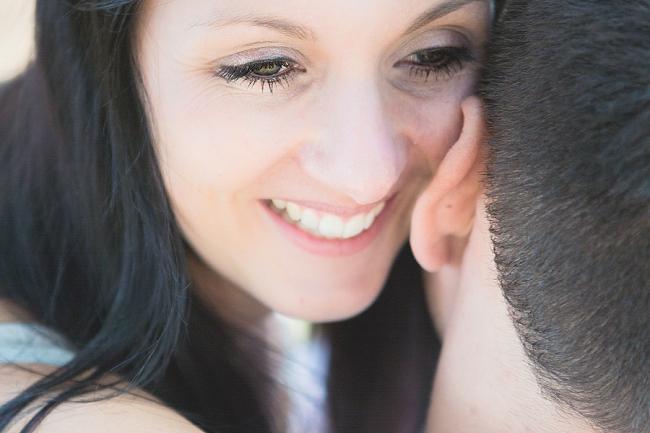 Their Love story:
We went to high school together and we were in the same homeroom class from Std 9 to matric. Having just come out of a relationship, I had decided to go attend our matric dance with a friend, no strings attached. Enter Vincent – the shy, silent guy who sat in front of me in homeroom – as we had never actually spoken more than the occasional polite hello to each other I had no idea if he was even single. I asked a couple of his friends if he had a girlfriend and if he was planning on going to the dance with anyone. One of them told him that I was asking about him – then one afternoon after school I was standing by my car – waiting for most of the traffic to clear, when up walks this shy guy, clutching his big blue technical drawing file like his life depended on it. I started giggling as I knew what was coming – he asked me to be his date. We went out for coffee and about two dates later underneath a big old tree he asked me to be his girlfriend – I later found out that I was his first girlfriend EVE! (Awww!)
We dated for a very very long time before we got engaged – 9 years to be exact. We had a very interesting ride to get to that point and as we started dating so young we sort of grew up together – we were there for every one of life's big milestones. Every now and then it's awesome to fall in love again, and again and again – all over with the same person. Even though we have been together for more than a decade it's amazing that he can still surprise me and we can still learn new things about each other (like I cannot blow a bubble gum bubble – which he only recently found out.). Vincent really is my best friend, safe place, harshest critic and love of my life.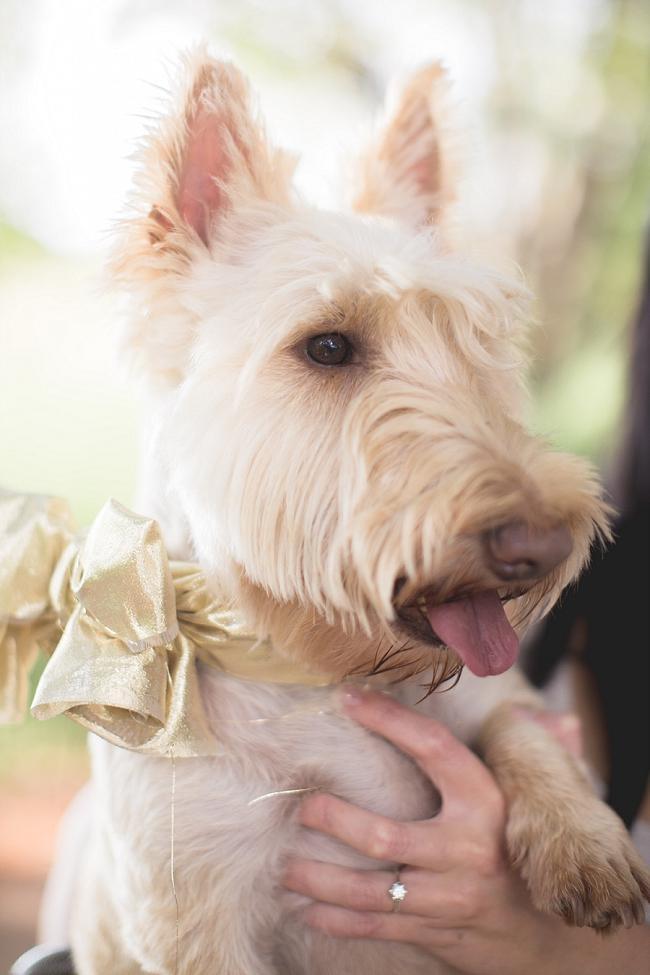 Their Proposal:
I was working for an awesome property development and investment company and I travelled to Mauritius quite often for work. On one such trip, my boss (who is incidentally also one of my bridesmaids) told me that we would be staying an extra night due to a function we had to attend for the mall we were working on in Mauritius. She also said that I had to pack a nice dress for the occasion – I was a bit disappointed as that meant we would be staying over the Friday evening and I was looking forward to a relaxed weekend at home with Vincent. After we had our meeting – I was told to go the hotel and get ready – she would be meeting me later on. Little did I know that she was off to the airport – heading back to SA…
While I was in my room getting ready, reception phoned and asked to speak to a Mr someone or another and that they were sorry they phoned the wrong room. A few minutes later there was a knock on my door – and there on one knee with a little black box containing the shiniest thing I have ever seen – was my Vincie Mincie. I was speechless – the only thing I got out was what are you doing here? To which he replied "I am here to ask you to marry me".
We had champagne – compliments of my boss – and we had a lovely week of fun in the Mauritius sun. Vincent had organised everything! And that was a HUGE romantic gesture from a guy who thinks buying me a mouse for my laptop constitutes being romantic.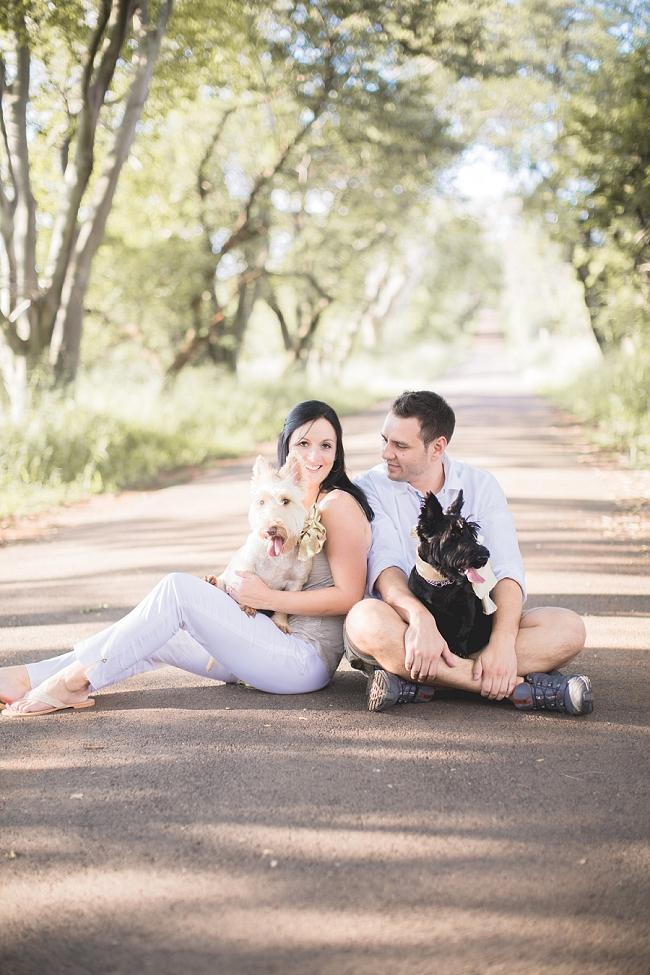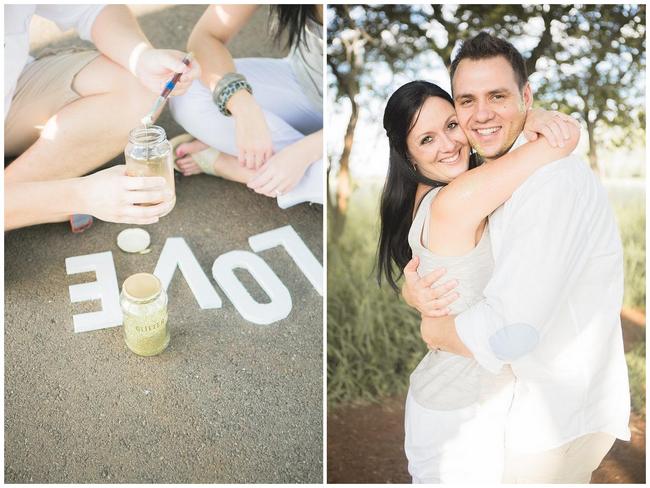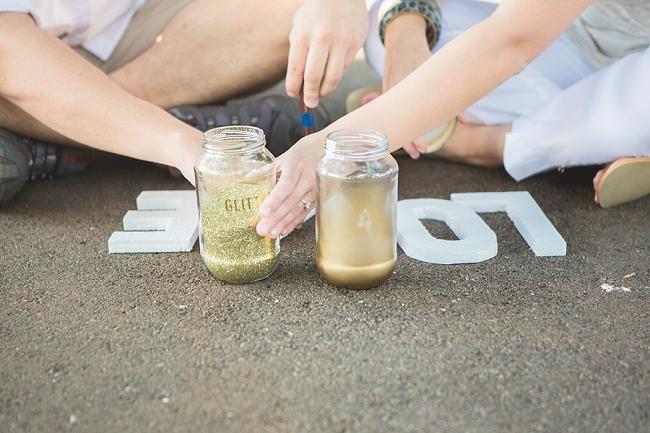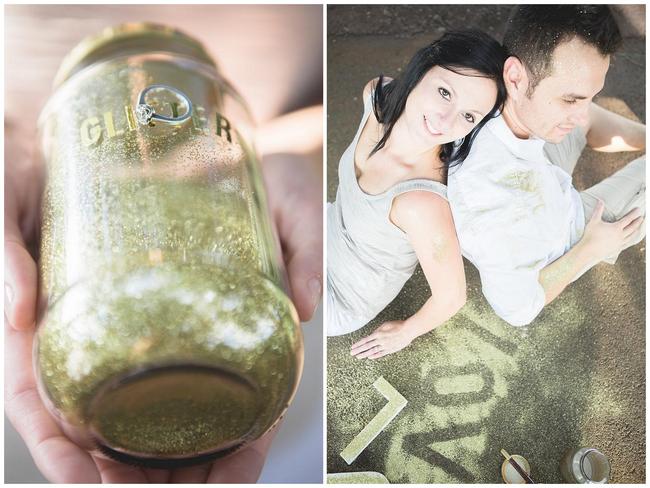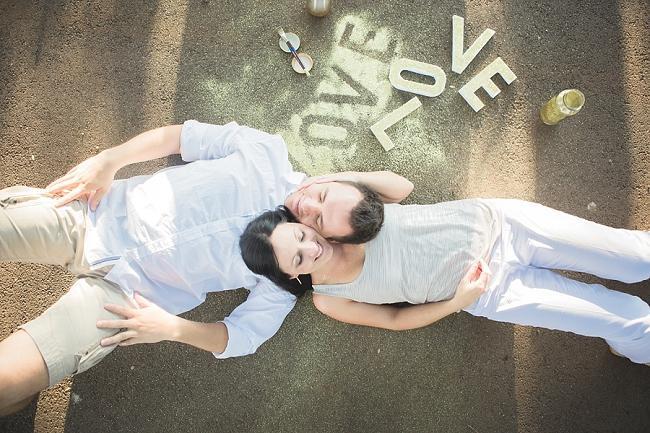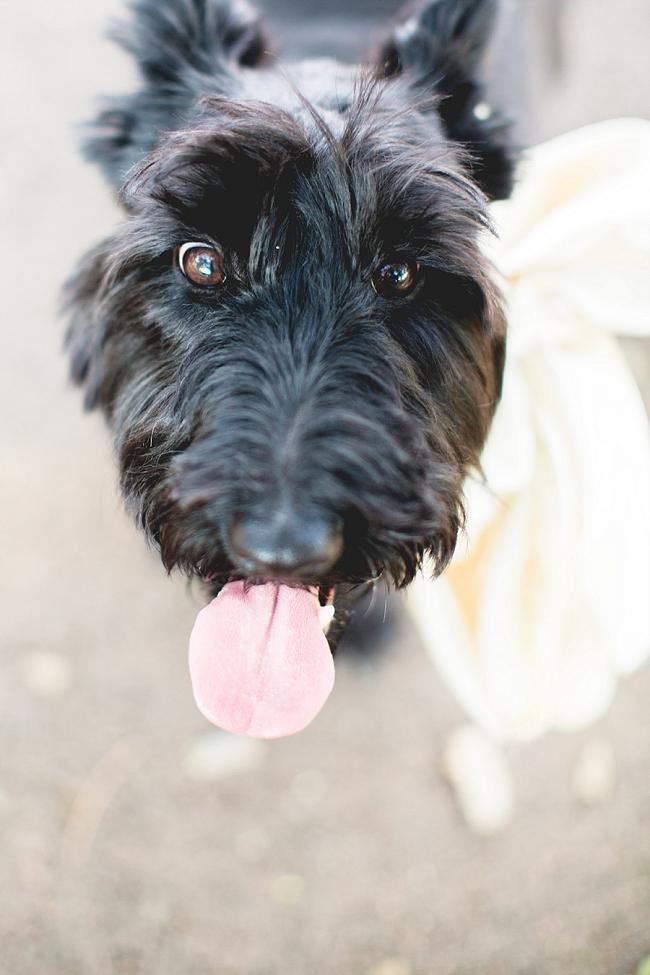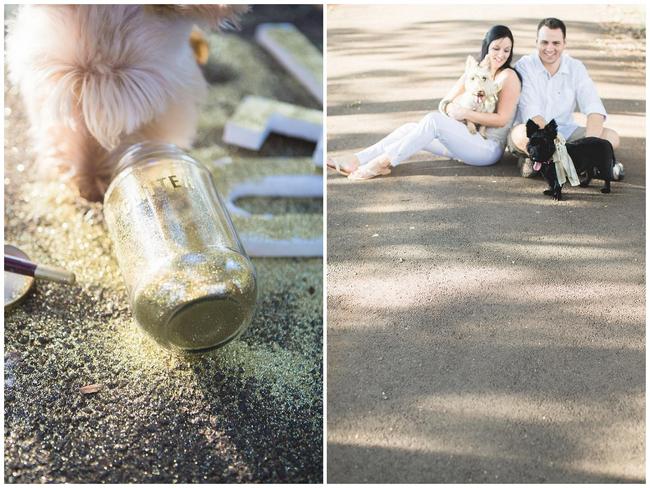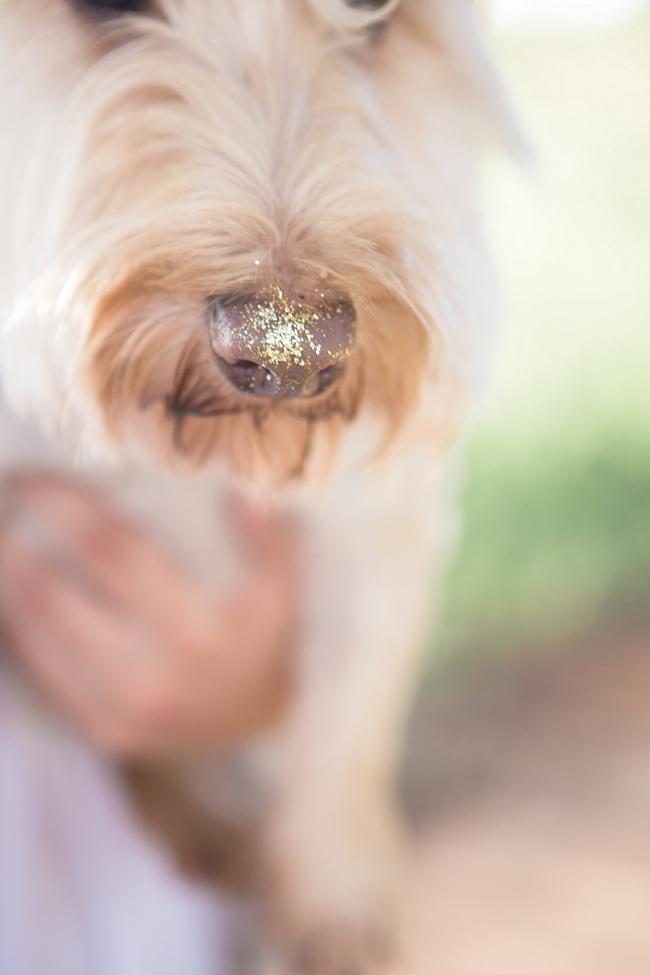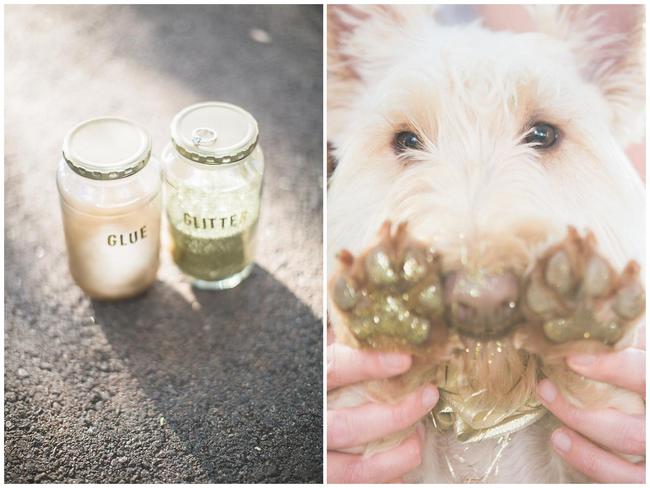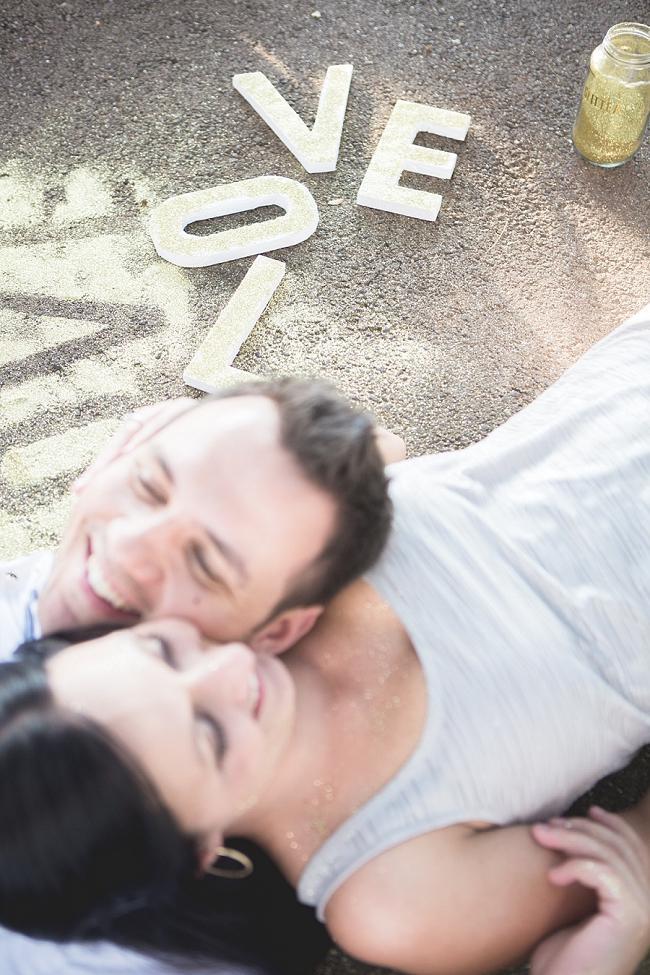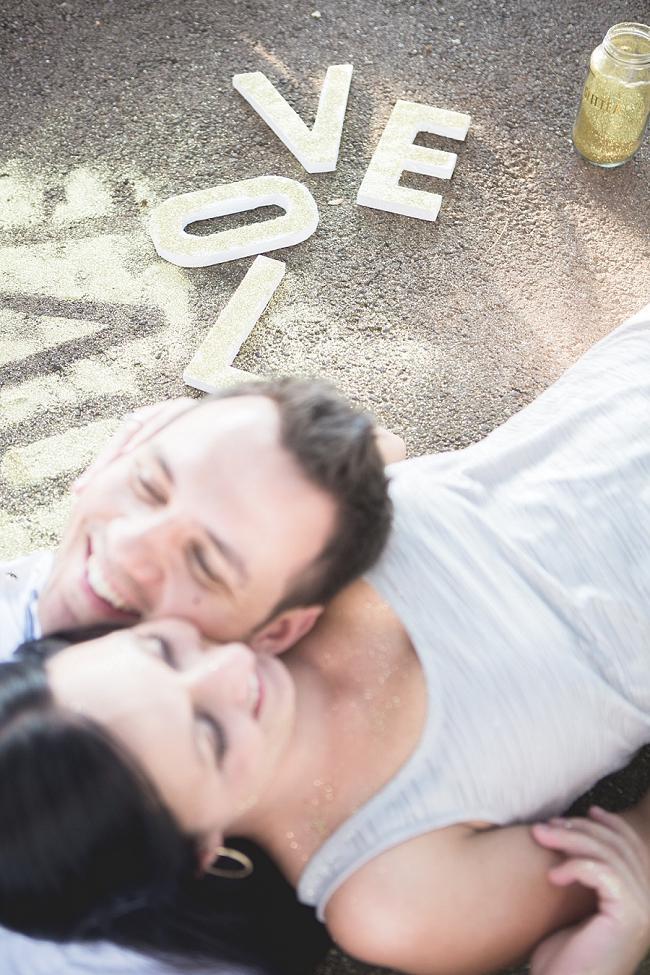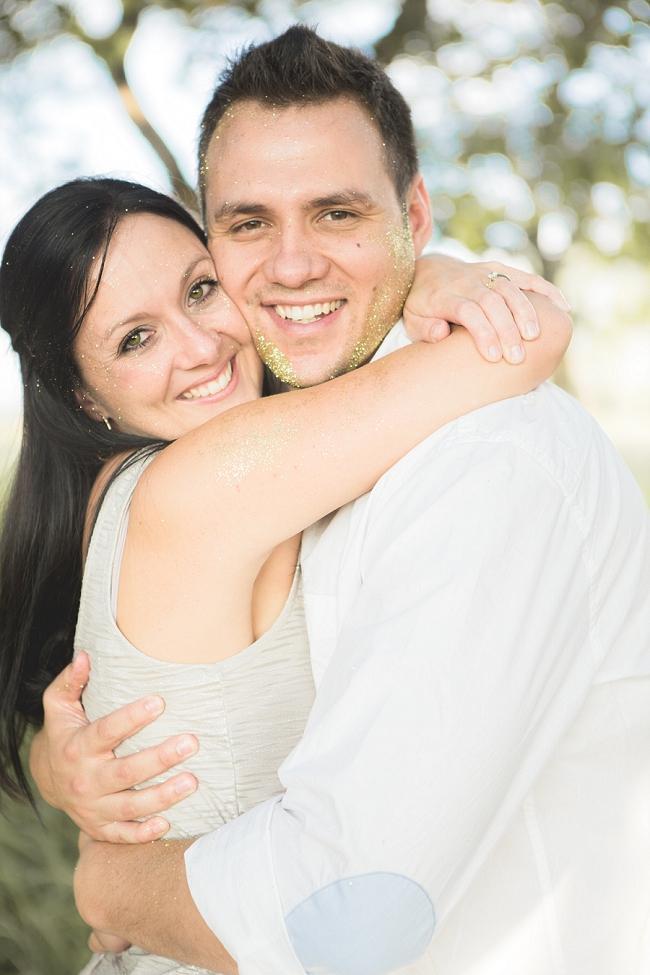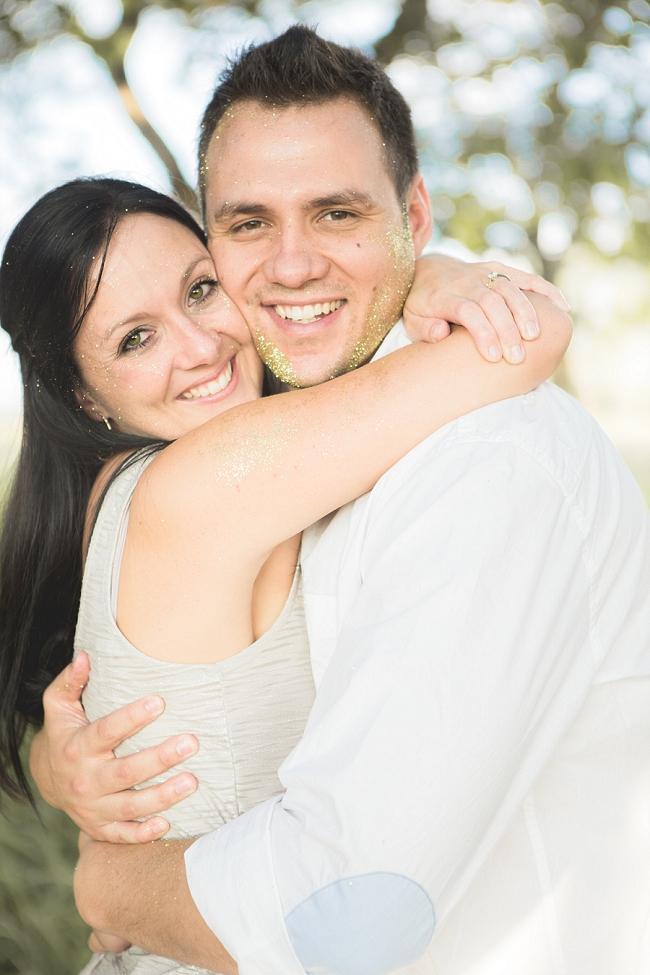 "I have to give all credit for the brilliant e-session idea to the very talented very beautiful Geneviève – such a truly talented, humble person." – Izanda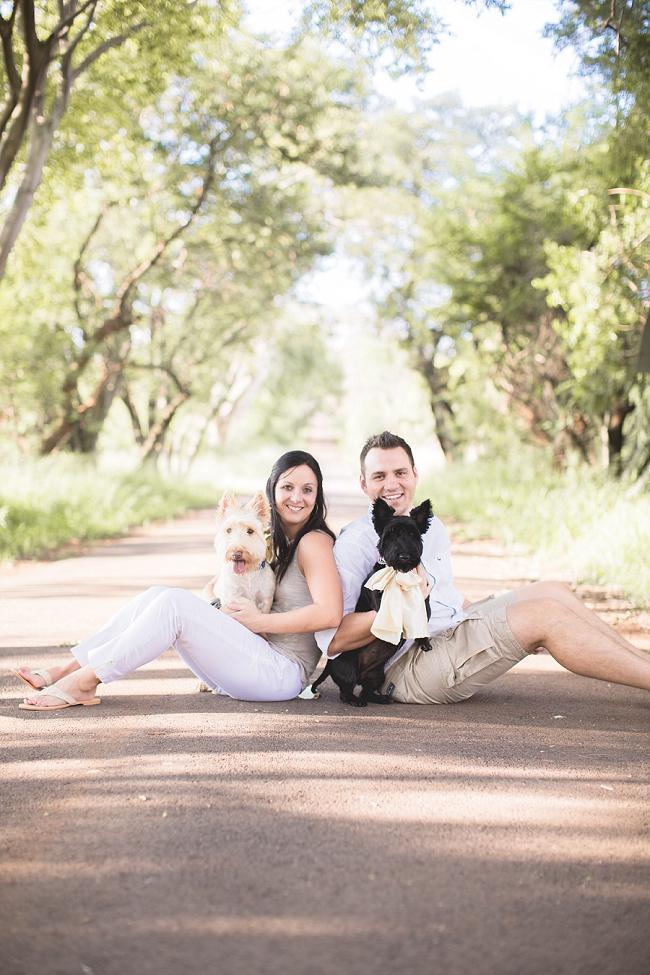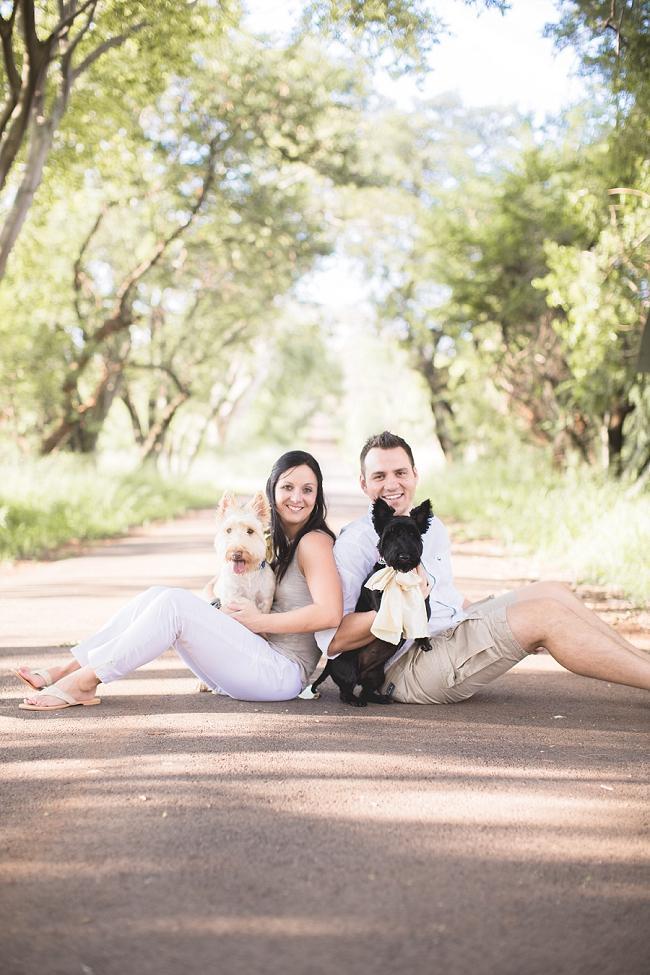 Yay, what an awesome way to wrap up the week and start the weekend. I hope that your day is filled with sparkles, love and fun, just like Izanda and Vincent's engagement shoot!
Before you head off into the glittering horizon though, take a look at another two super cute love shoot sessions starting with this totally cool rockabilly-inspired anniversary session followed by Francois and Karin's darling fields of love shoot.
♥  ♥  ♥    CREDITS   ♥  ♥  ♥
Photography & Styling: Genevieve Fundaro