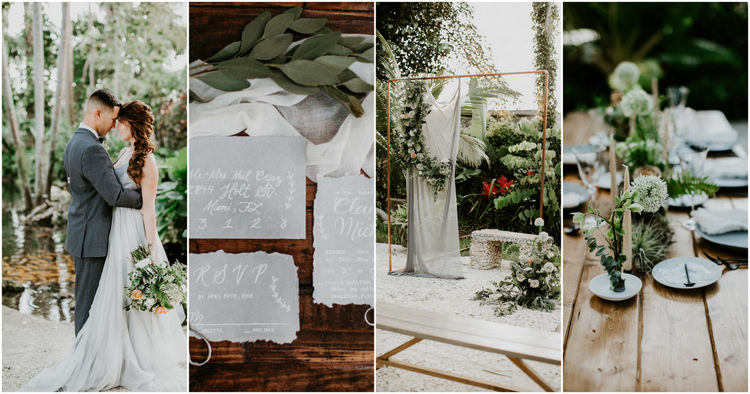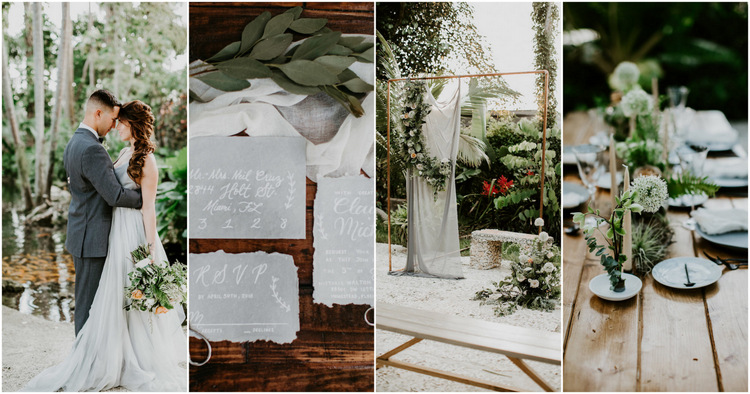 We're huge fans of nature-inspired weddings, where the beauty of mother earth is the backdrop. Today's earthy, organic outdoor wedding inspiration by Erika Tuesta Photography and Primrose Floral Event Design is rich with warm textures and organic shades.
Every detail was inspired by an earthy color palette, drawn from nature, to create a moody ambience with classic details. Gray and white stationery is handmade by calligrapher The Lefty Writer.  Textured plates and table top rentals from Different Look, and a minimalist white wedding cake from Sucrette Miami, are set atop sturdy benches and strong wooden tables from KM Props & Events. Greenery, candles and soft cheesecloth napkins create a romantic setting.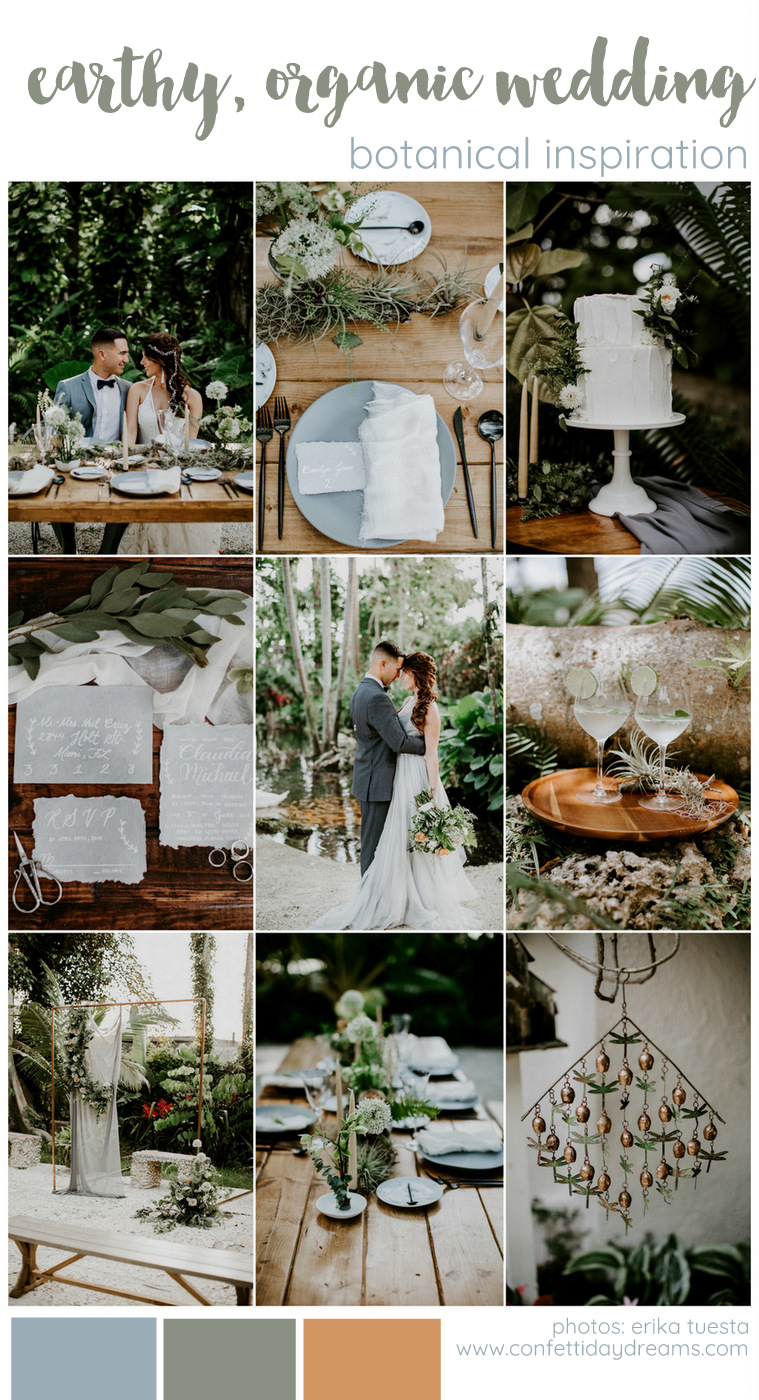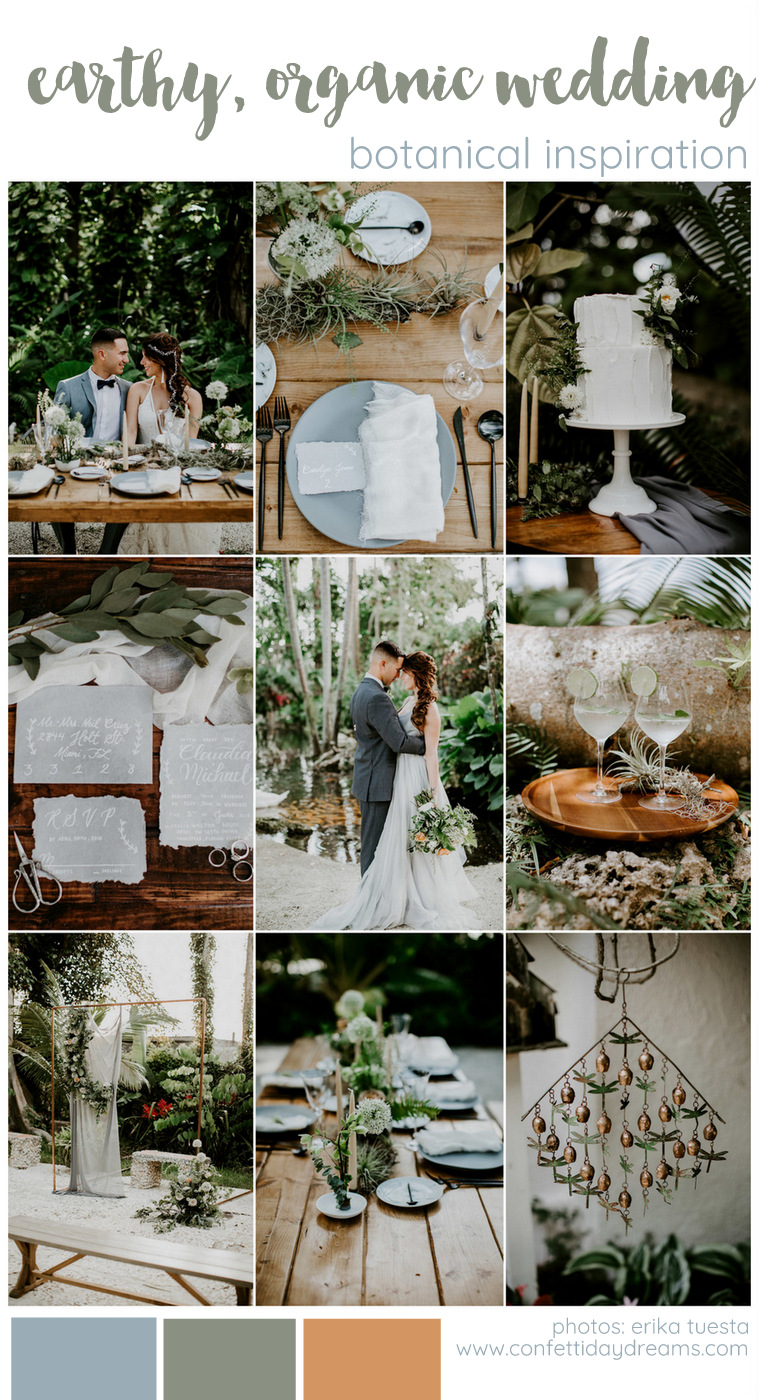 Incredibly Earthy, Organic Outdoor Wedding Ideas
The Walton House Miami provided a lush, tropical setting surrounded by a multitude of rare and exotic flora within a large tropical botanical garden, with co-ordination by All That Glitters Event Design.
The mood between the couple is electric – they're recently engaged and we can sense why. Our bride is styled first in a white gown with intricately patterned lace and straight lines, then later in blue-gray piece with flowing lines and hand painted ends, both by Lovely Bride. Her jewellry is designed by Champagne and Grit. Styling by Carolyn Jones Make Up saw her wearing makeup in neutral colors, and her hair set in an incredible, beautifully messy side-braid! Her groom wears a tuxedo from My Grooms Room in a shade of blue.
Finally, a copper metallic arch is made lush with organic greenery and florals. Seriously, we're all about these details!
Earthy Organic Outdoor Wedding Ideas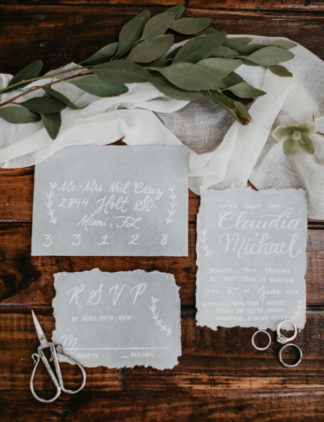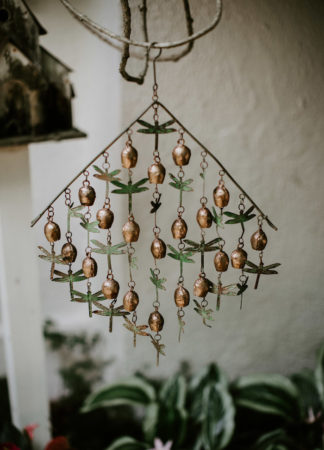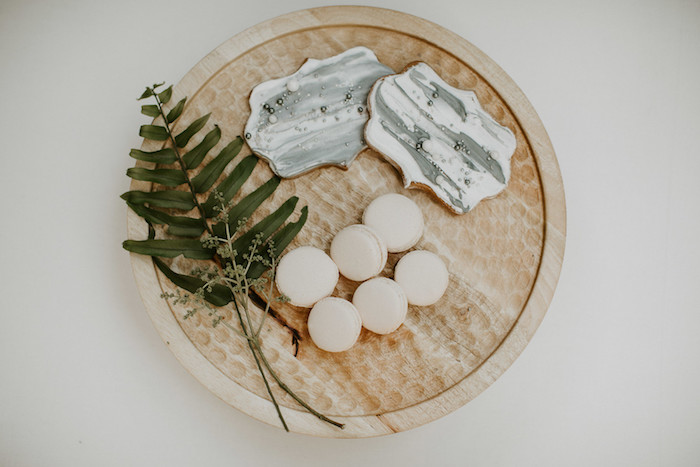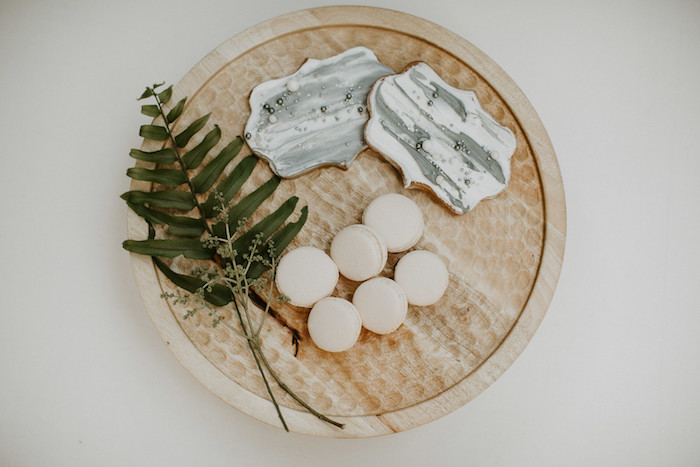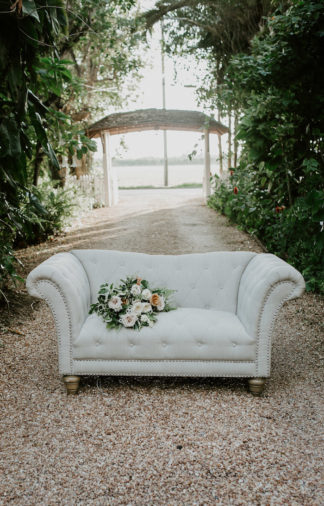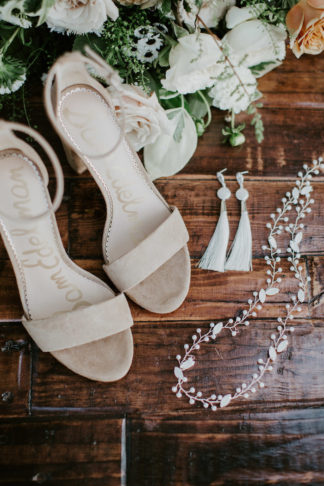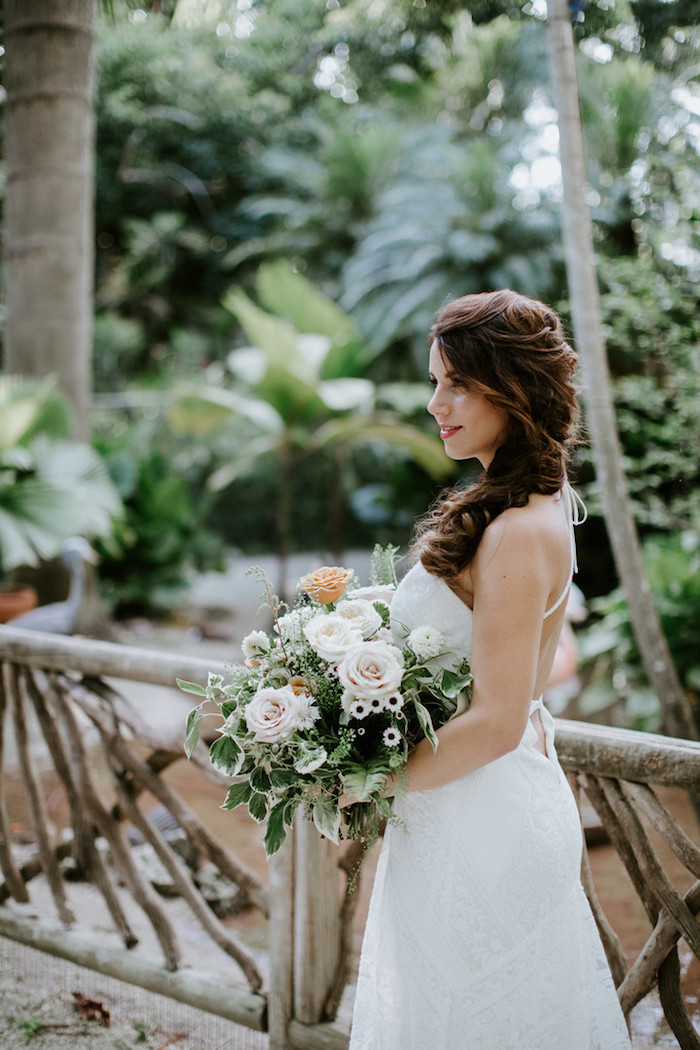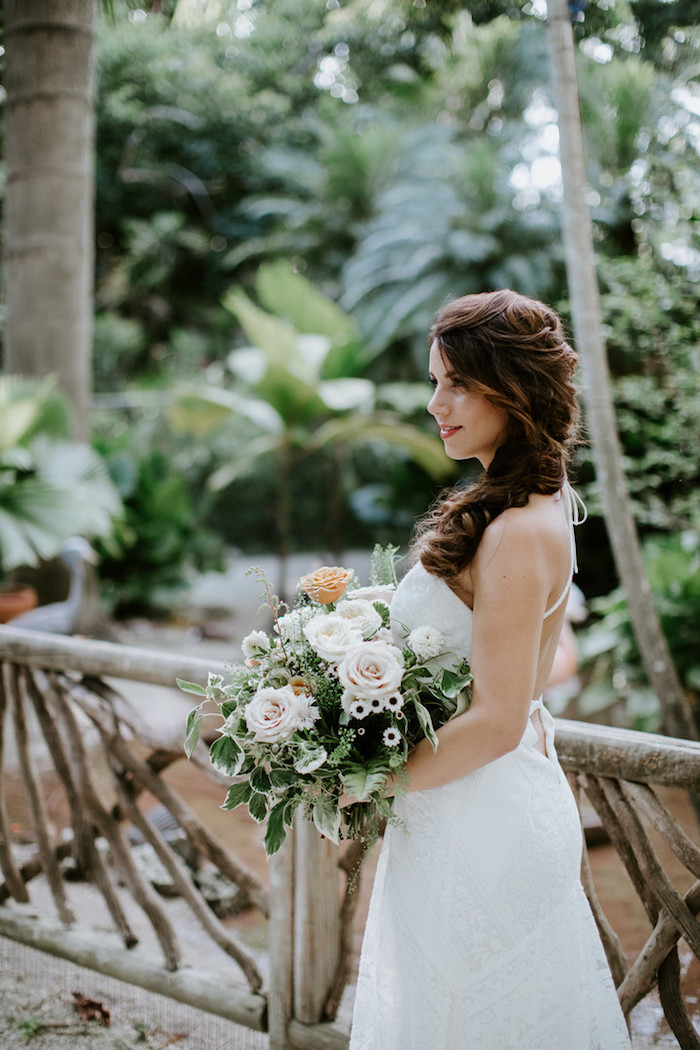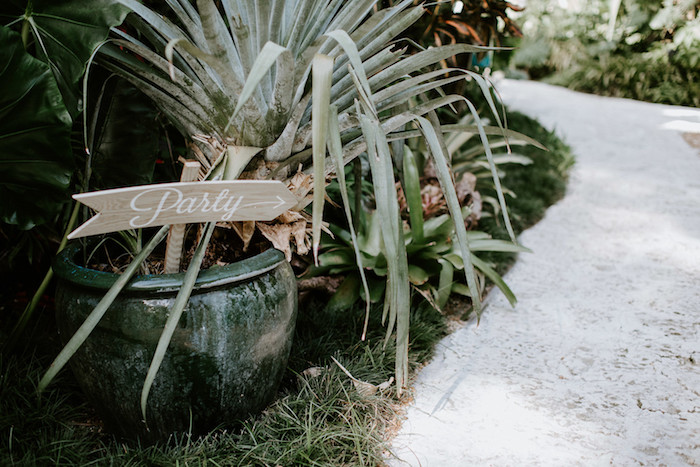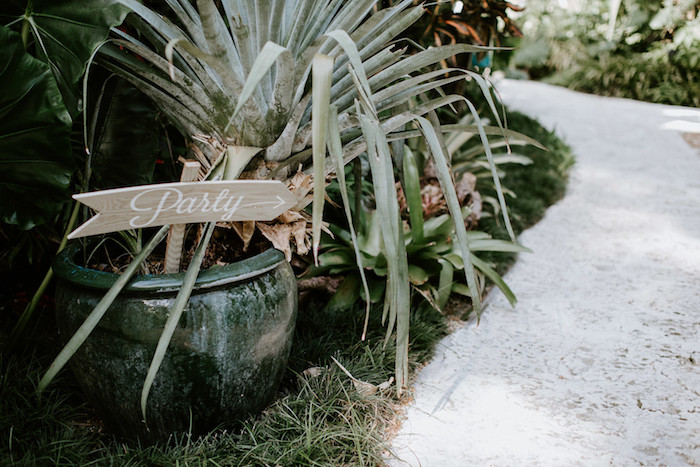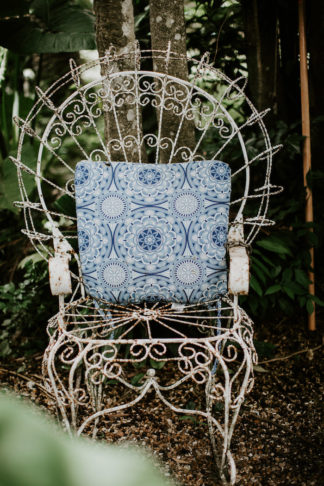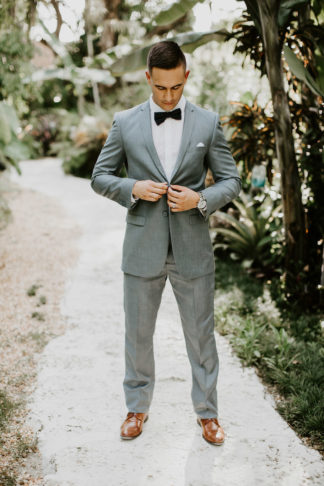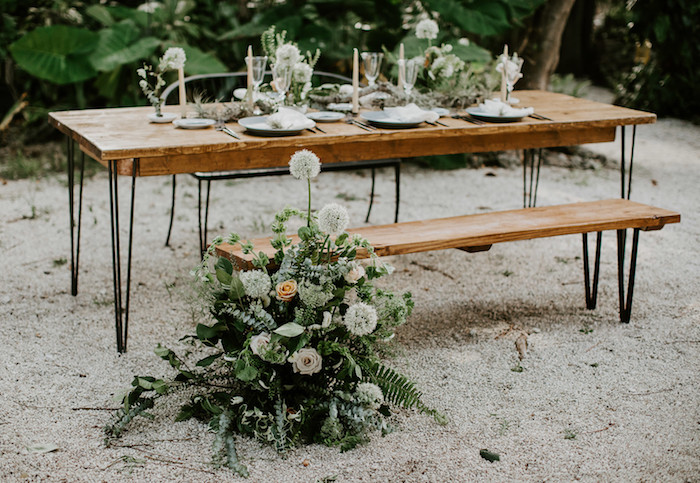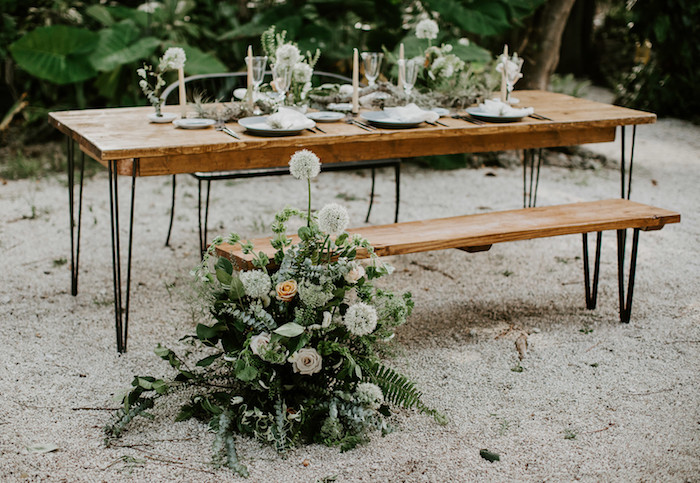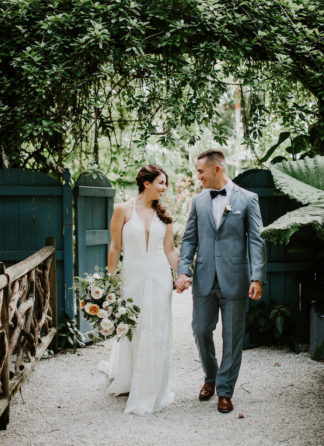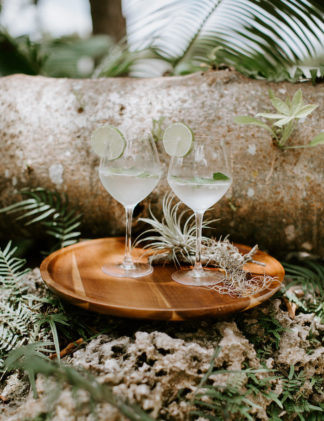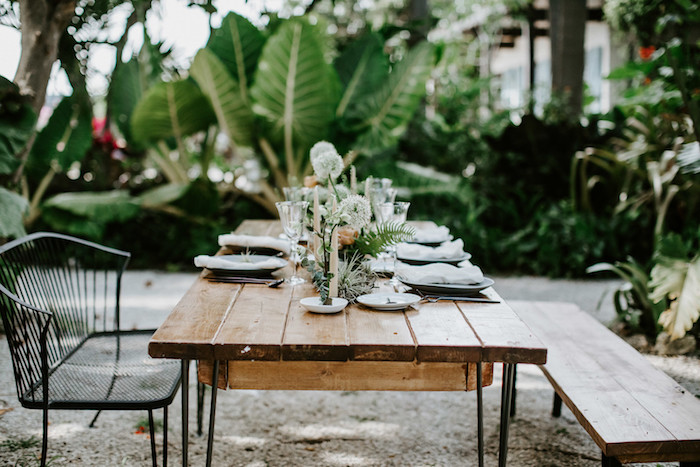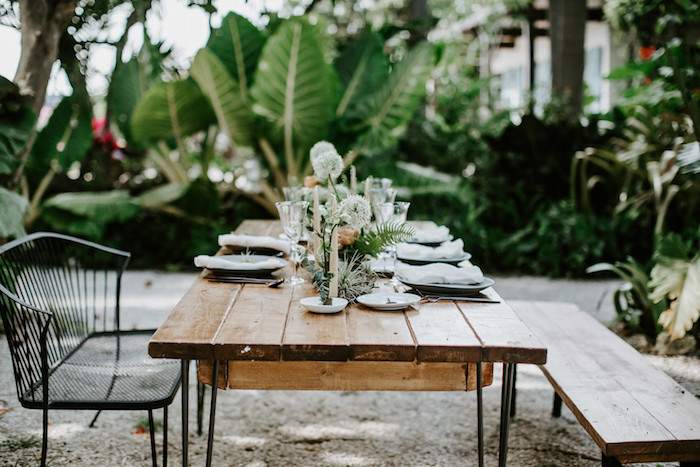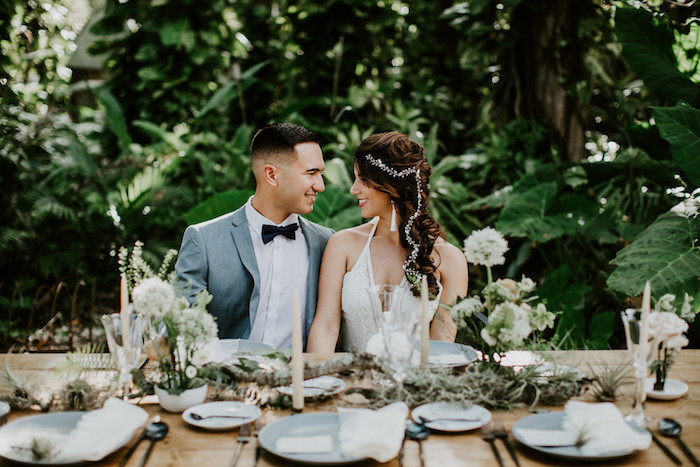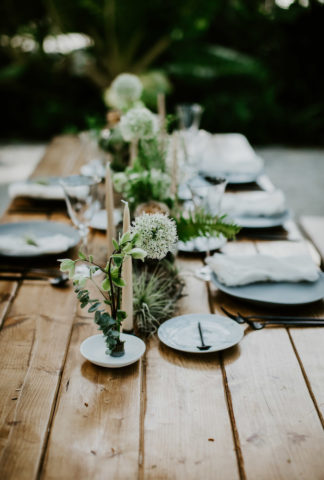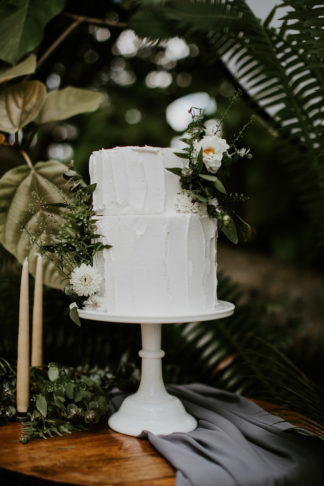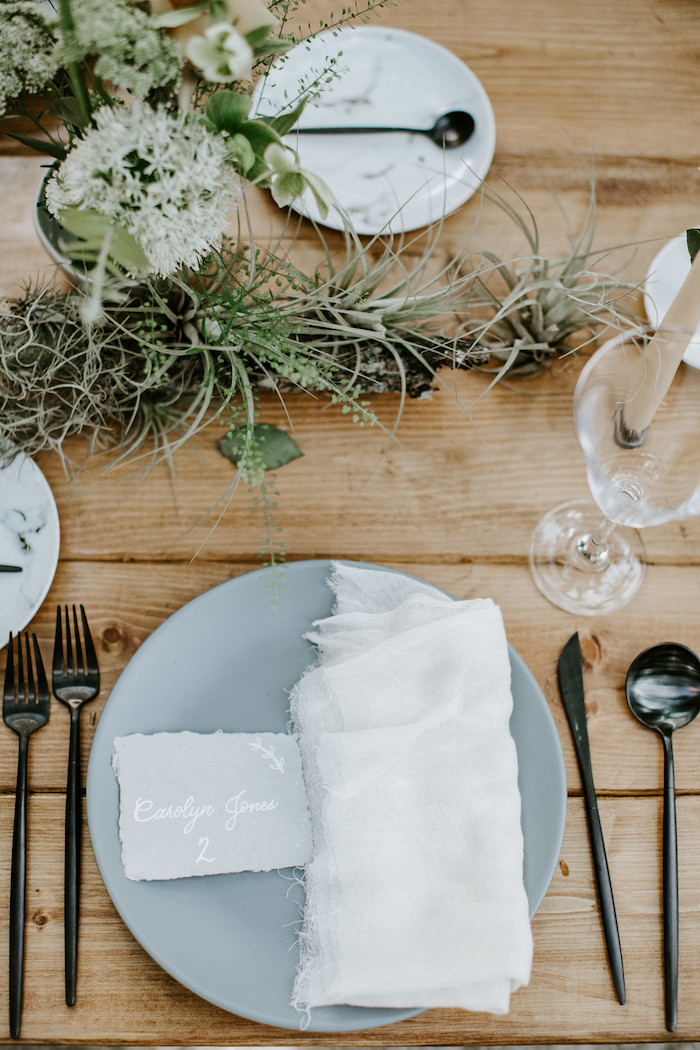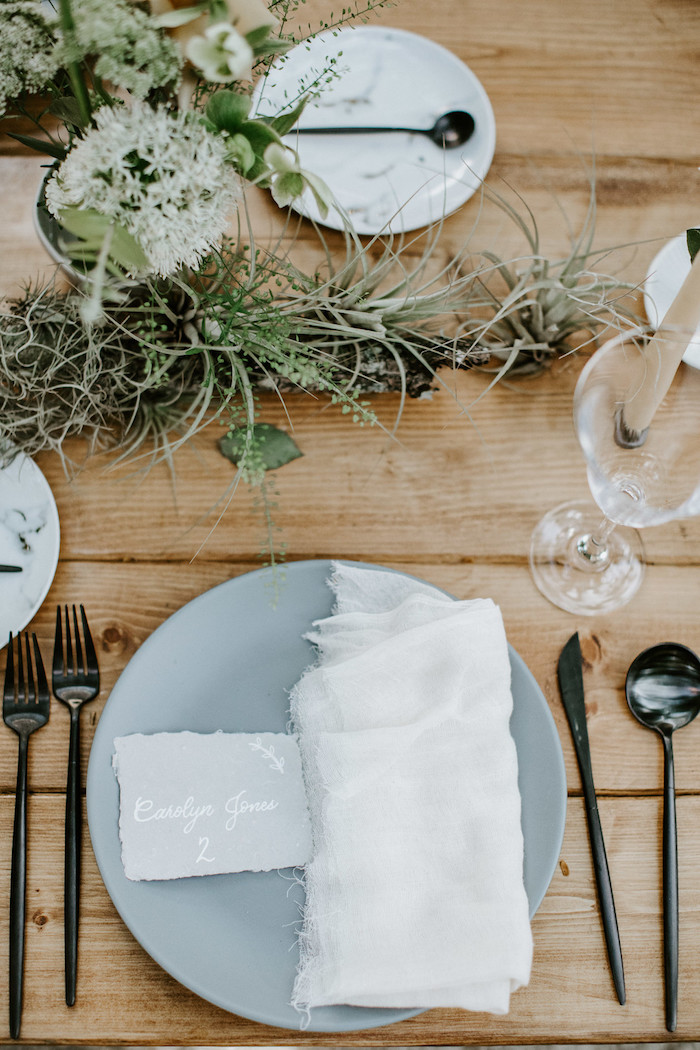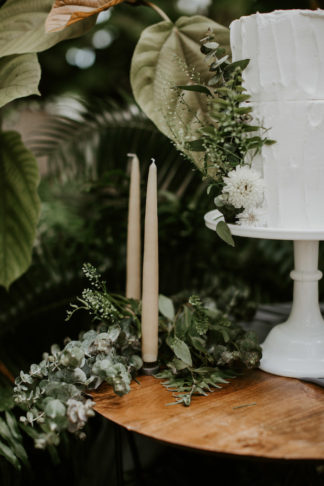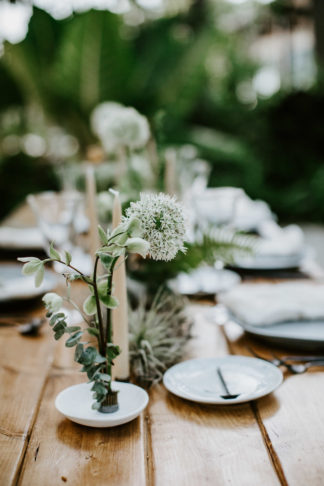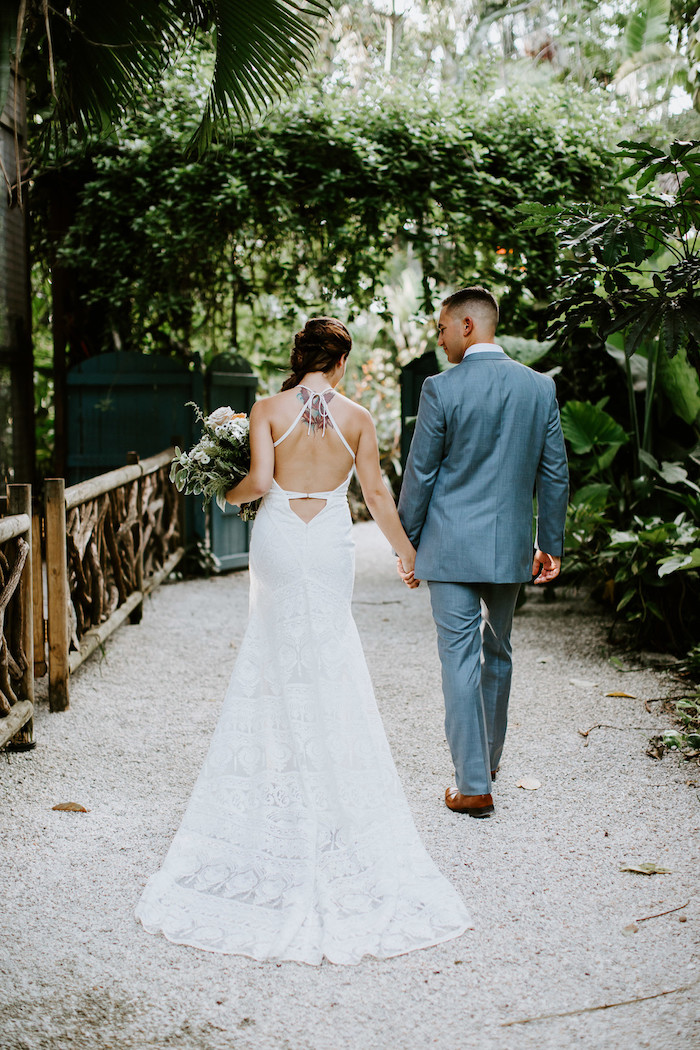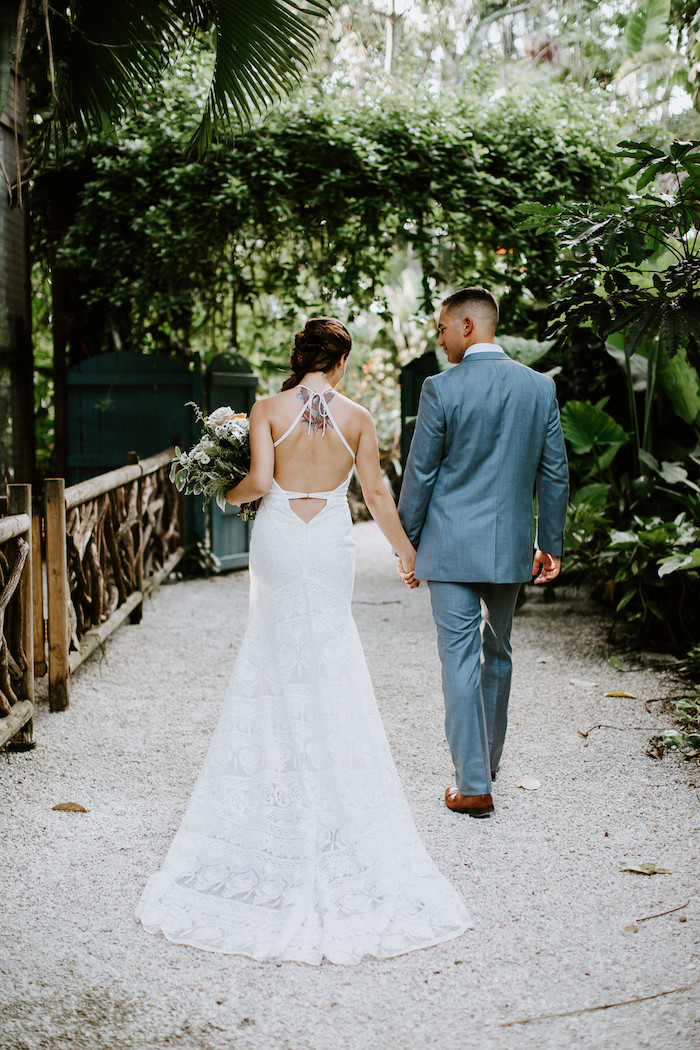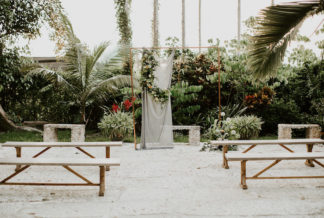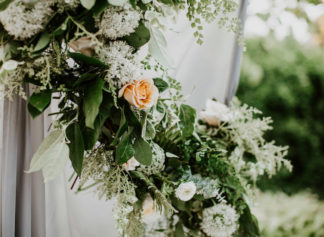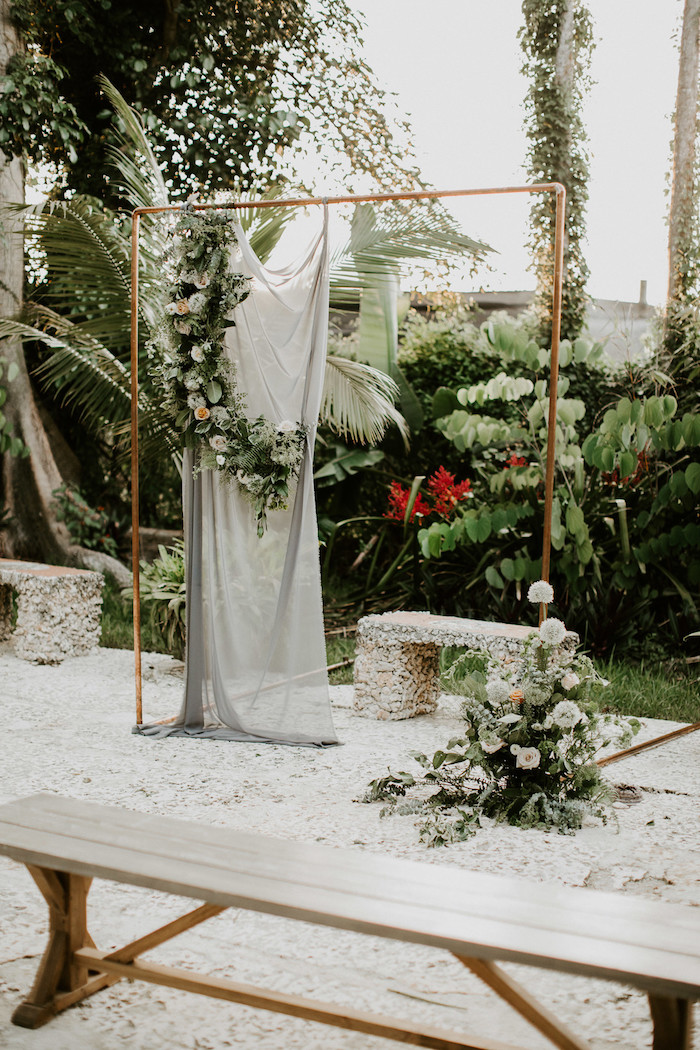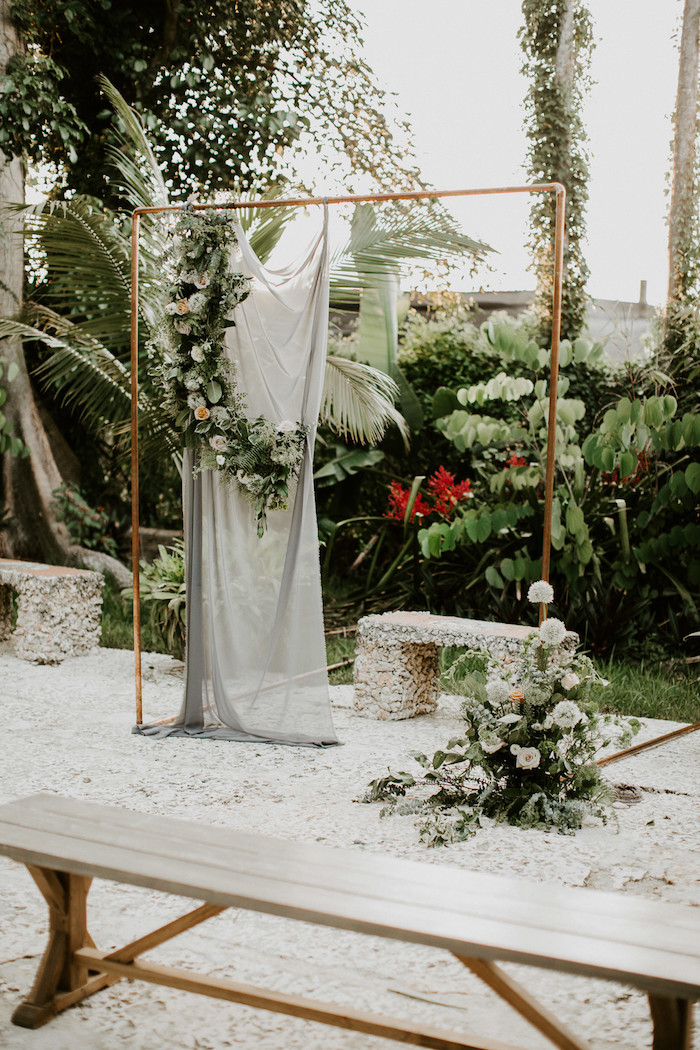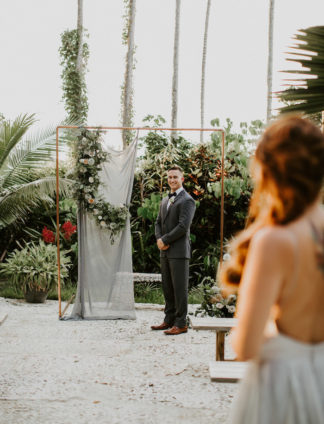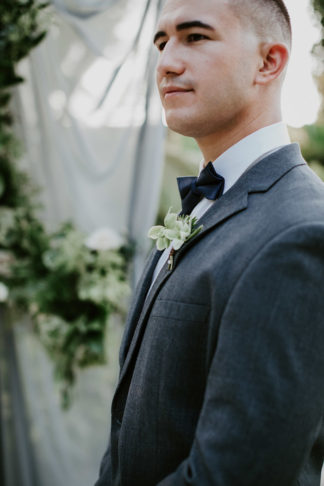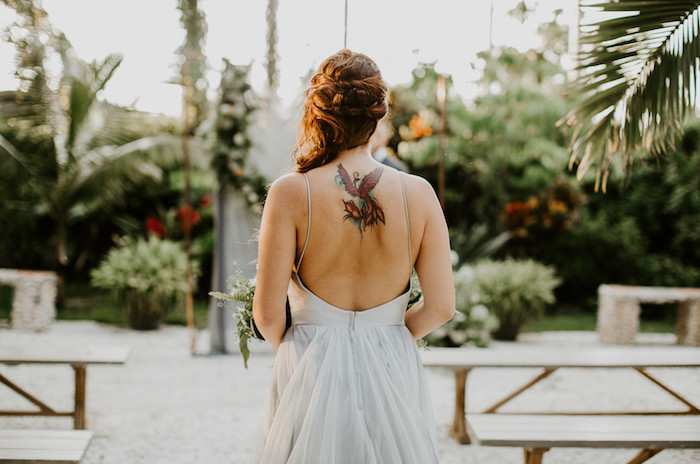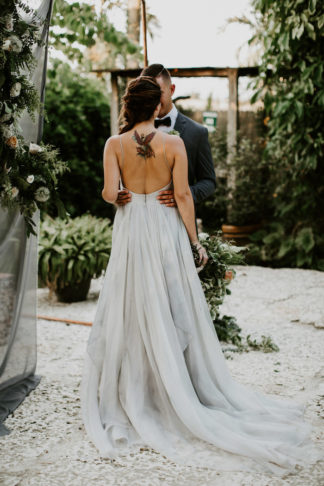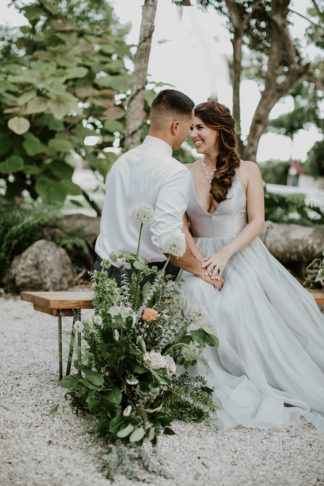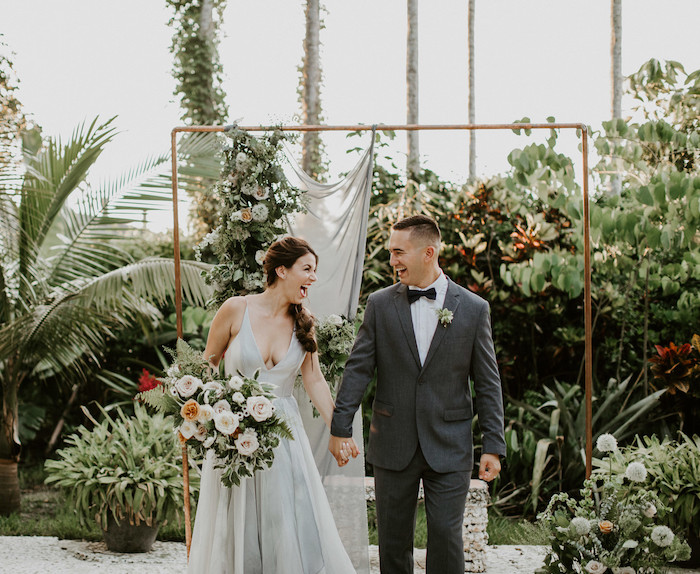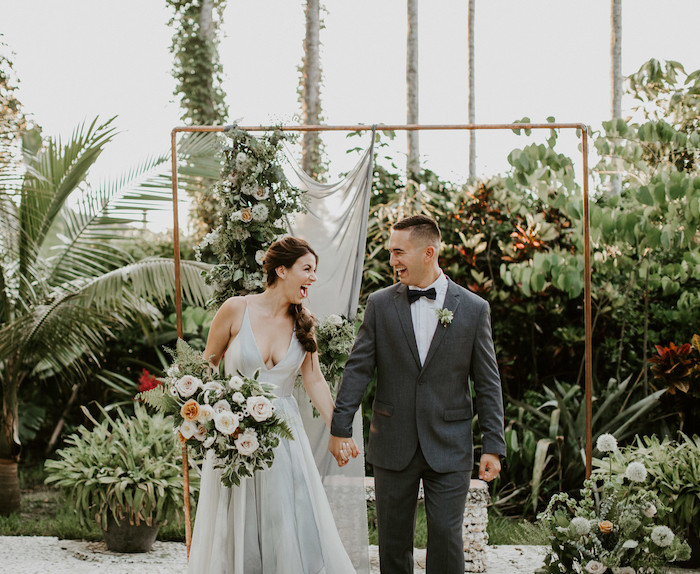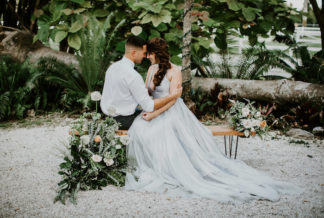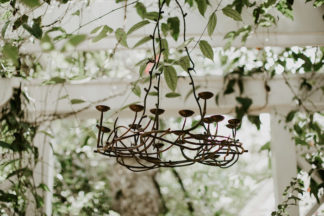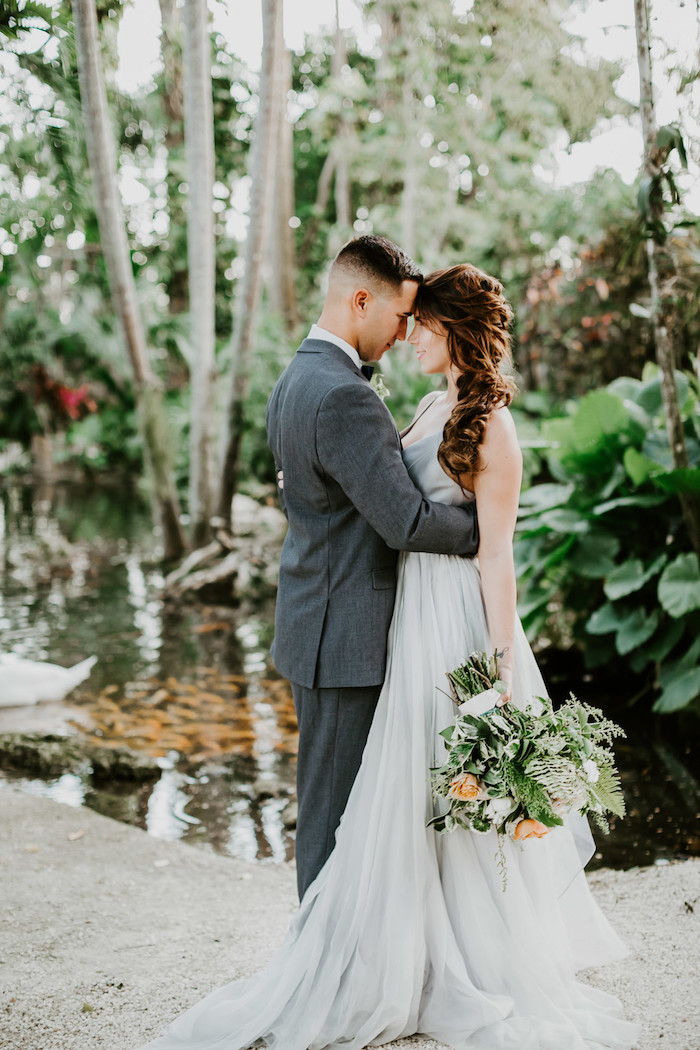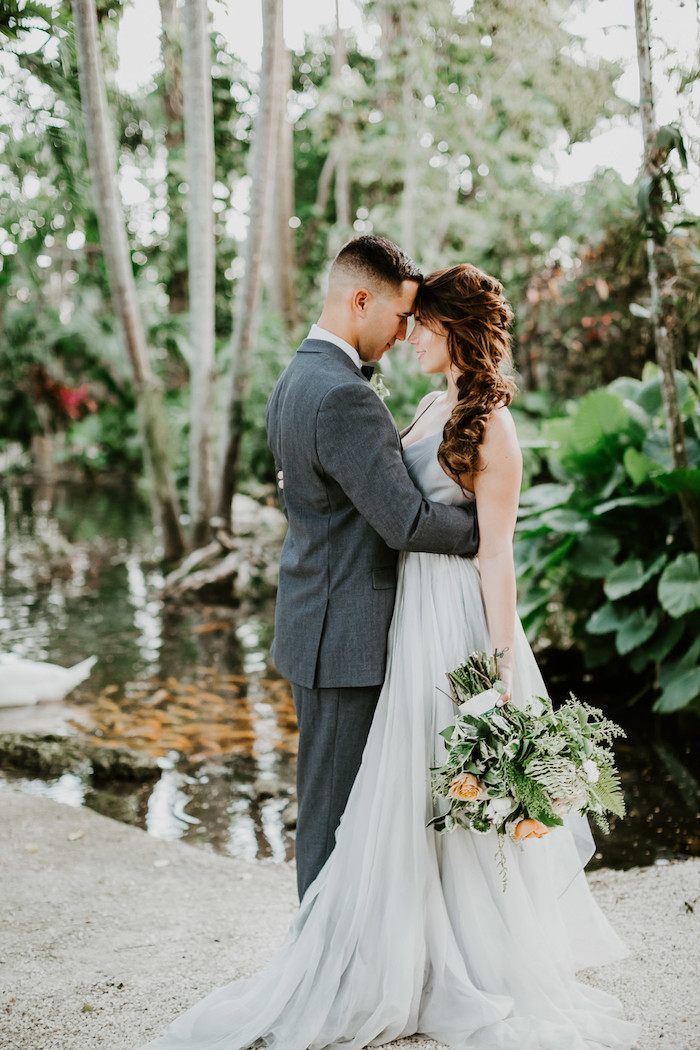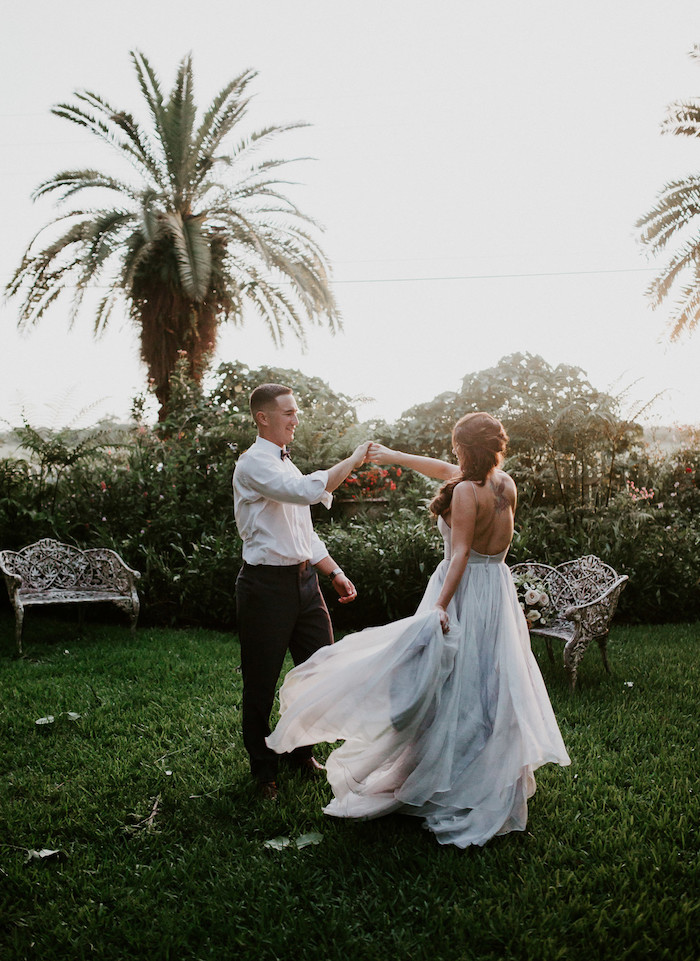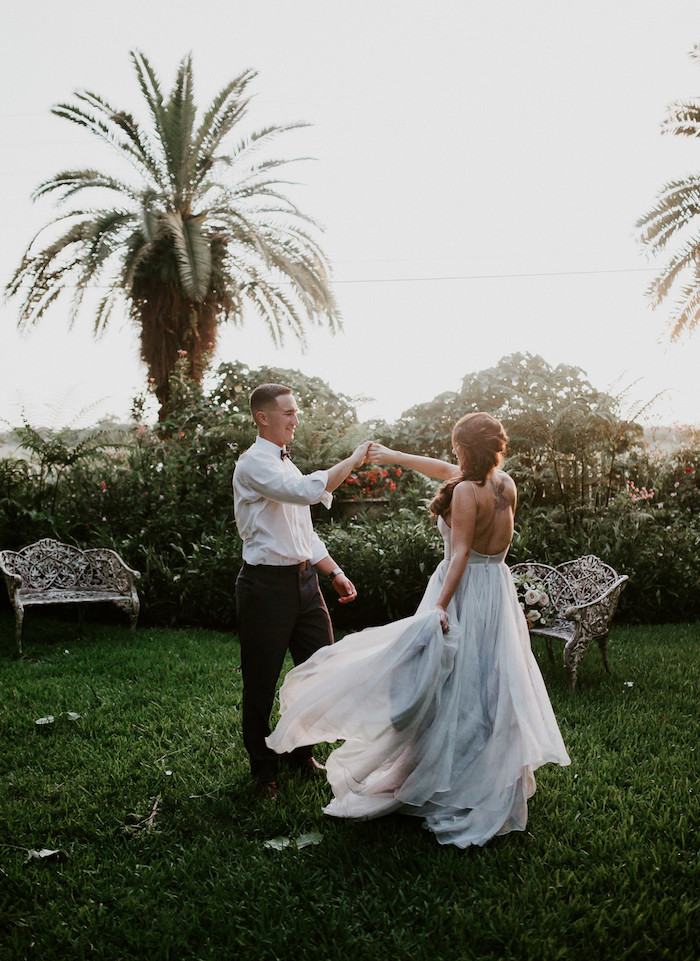 Wedding Service Providers: Second Shooter: Claudia Rios Photography  // Photographer: Erika Tuesta Photography// On The Day Event Planner: All That Glitters Event Design// // Equipment Rentals: Different Look// Makeup Artist: Carolyn Jones Make Up// Calligrapher:The Lefty Writer// Apparel: Lovely Bride// Tuxedo and Mens Attire: My Grooms Room// Floral Designer: Primrose Floral Event Design// Equipment Rentals: KM Props & Events// Cake Designer: Sucrette Miami//Event Venue: The Walton House Miami// // Jewelry Designer: Champagne and Grit//