With romantic, rustic barn details ♥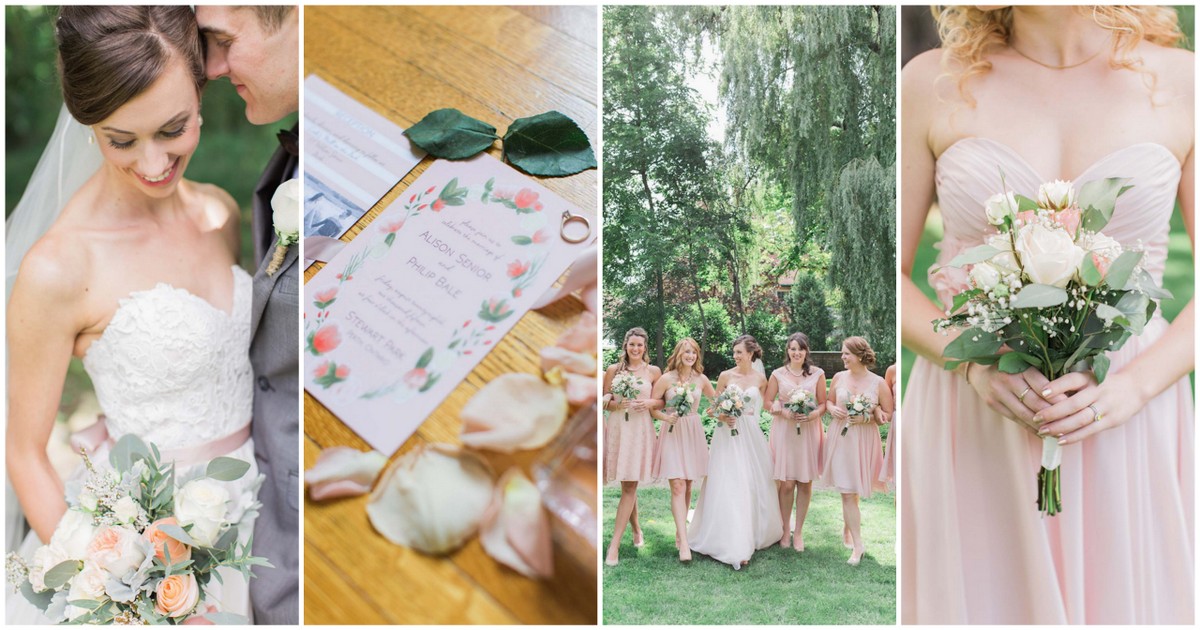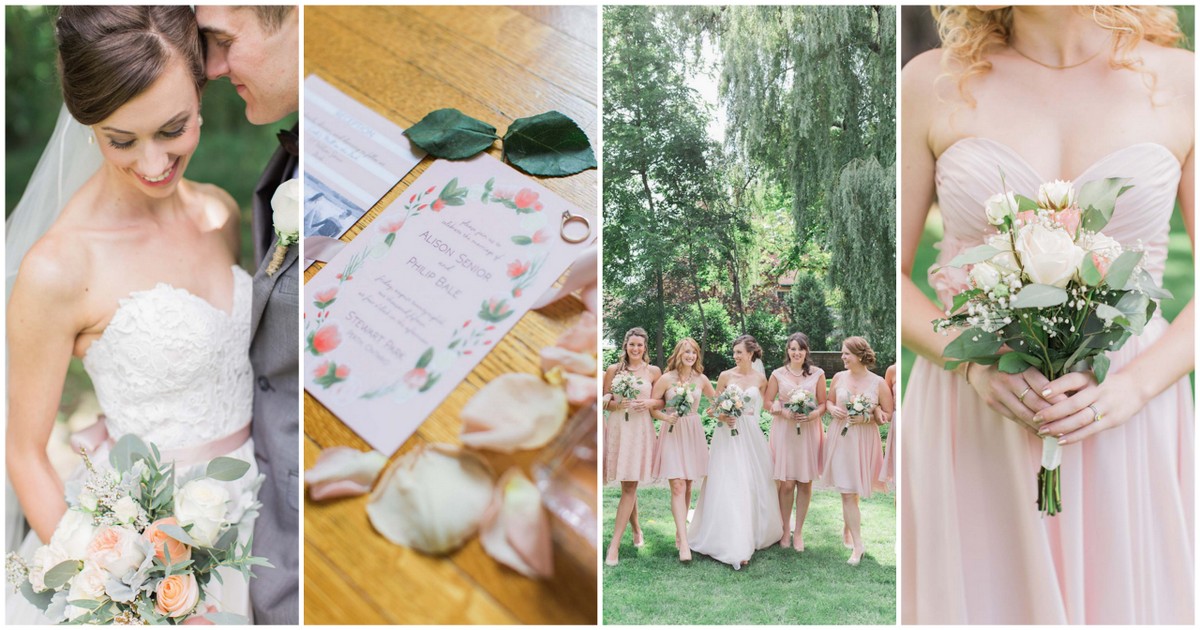 For their late-summer garden wedding, Alison and Phil took a gamble planning an outdoor ceremony at Stewart Park, followed by a rustic barn wedding reception at Code's Mill on the Park .  The spot  was a special place for the couple, somewhere they stop for ice cream on the way to the cottage. They often enjoy walking around the willow trees and picturesque river, and knew it was the place they wanted to exchange vows.
Of course on the day of their wedding the weather was perfect, as these romantic photographs from Brittany Lee Photography  reveal. The couple had friends and family joining from all over the world, and everything went off without a hitch! "The biggest highlight of our day was the opportunity to visit with so many friends and family members together," shares Alison. "The weather and park venue were absolutely perfect, and the evening flowed flawlessly from start to finish. We were delighted with our DJ and everyone had a great time dancing and celebrating until the end of the night! As much as we could visualize and plan our 'dream summer garden wedding', when it cam down to the day itself, it was better than we could have ever imagined. "
We adore the soft, blush wedding details including gorgeous bridesmaids gowns, a dreamy wedding dress and romantic, rustic, flowers we could dream about for days!
Dreamy summer garden wedding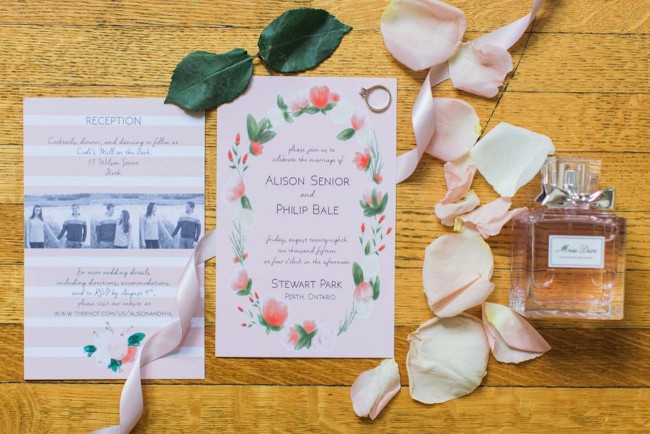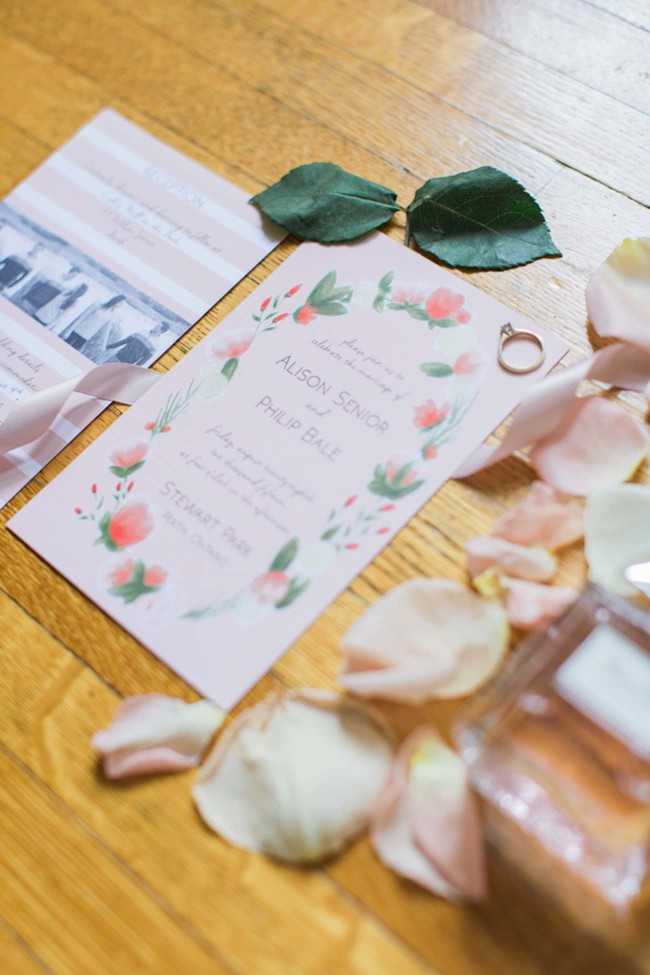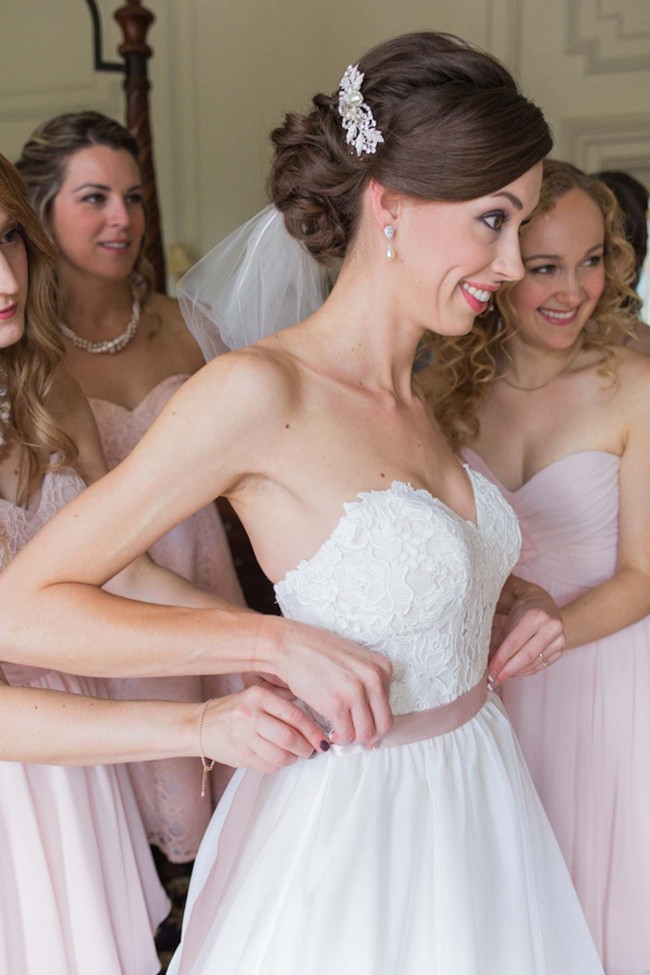 The bridal party stayed at a Victorian-style boutique hotel in town the night before. In the morning, my little sister (and maid of honour) surprised me with the most thoughtful gift. Inside a small brown box were two gold honeybee hairpins, in honour of our Grandpa, who was a beekeeper, and the Air Forces pin that belonged to our Grandad, who passed away 5 months earlier after a battle with Huntington's disease. Before I had even gotten out of bed, my day was made, and I was so touched to be able to have a part of our Grandfathers with me for my wedding. Thinking about opening that little box still fills me with emotion, and meant the world to me.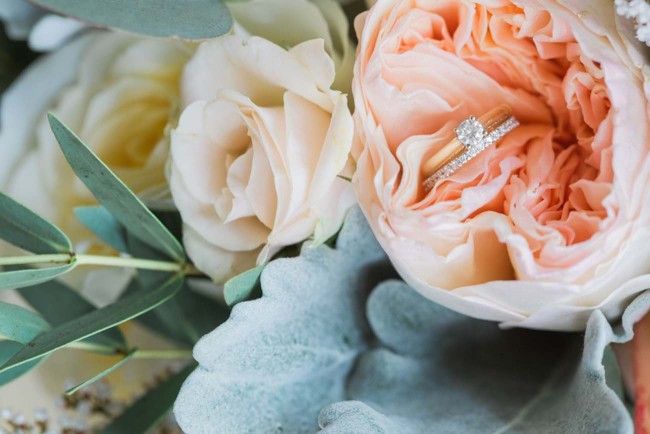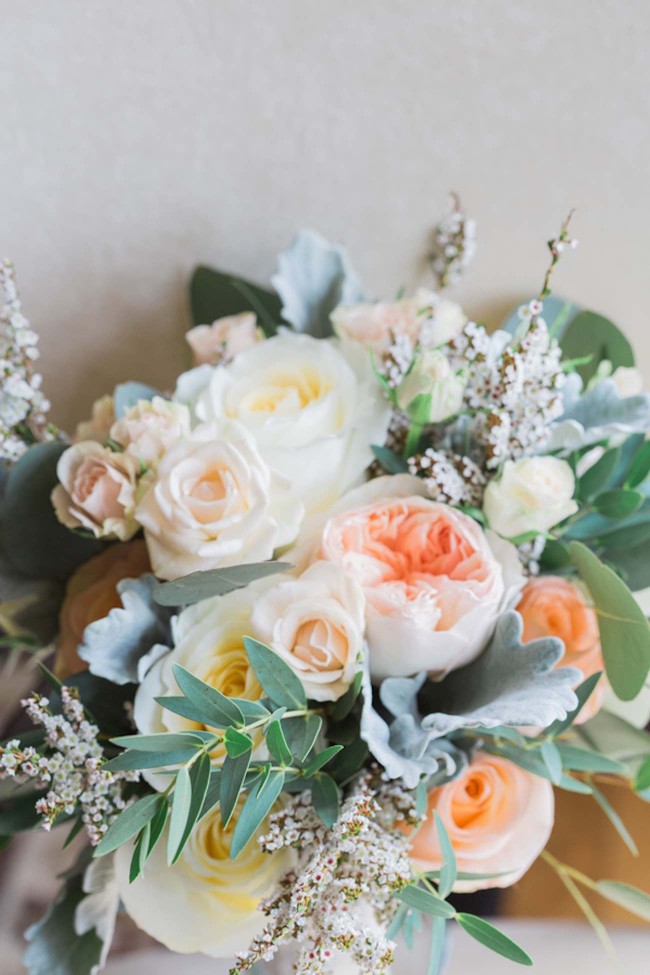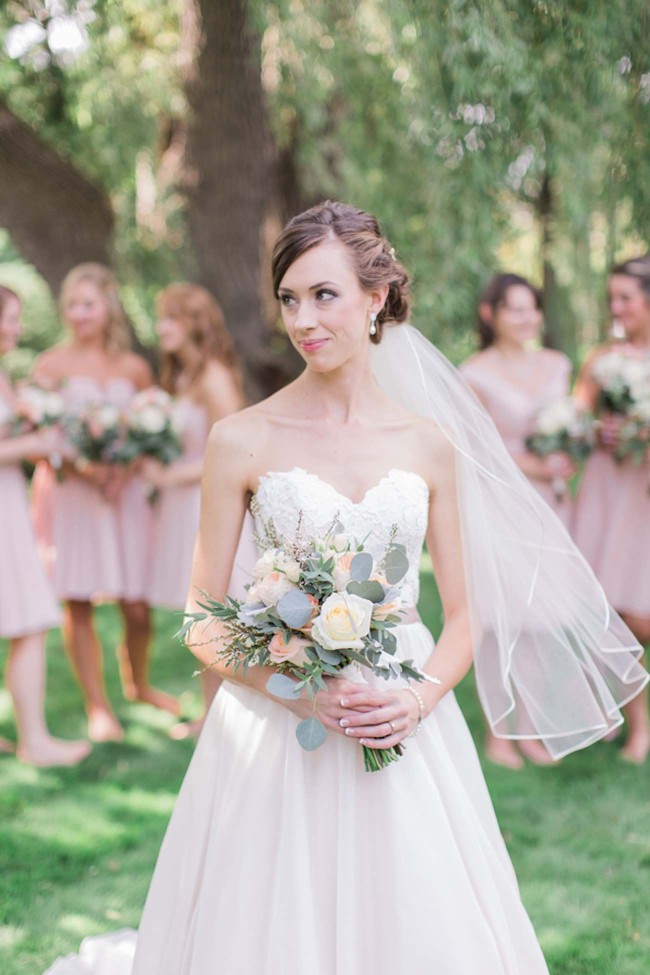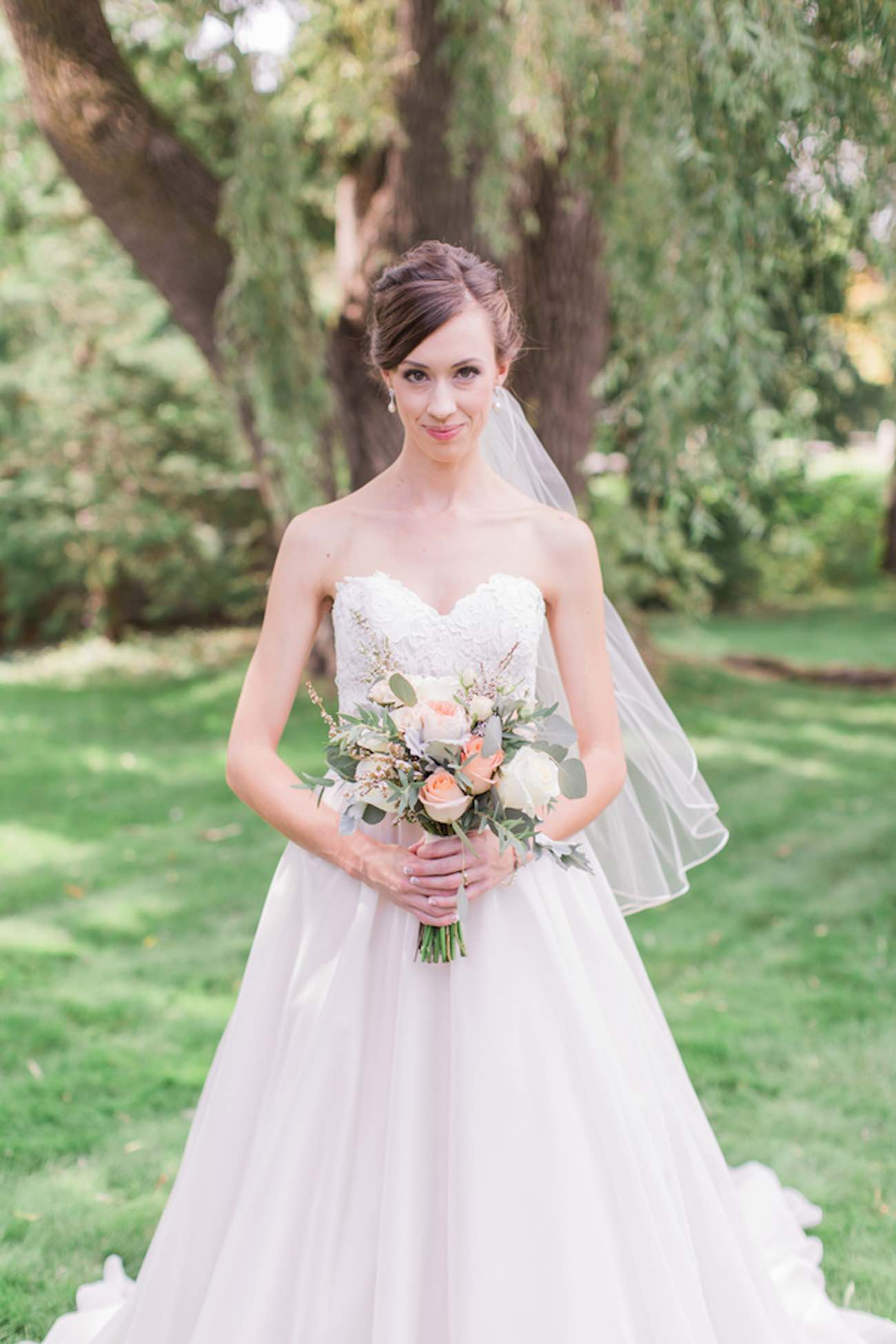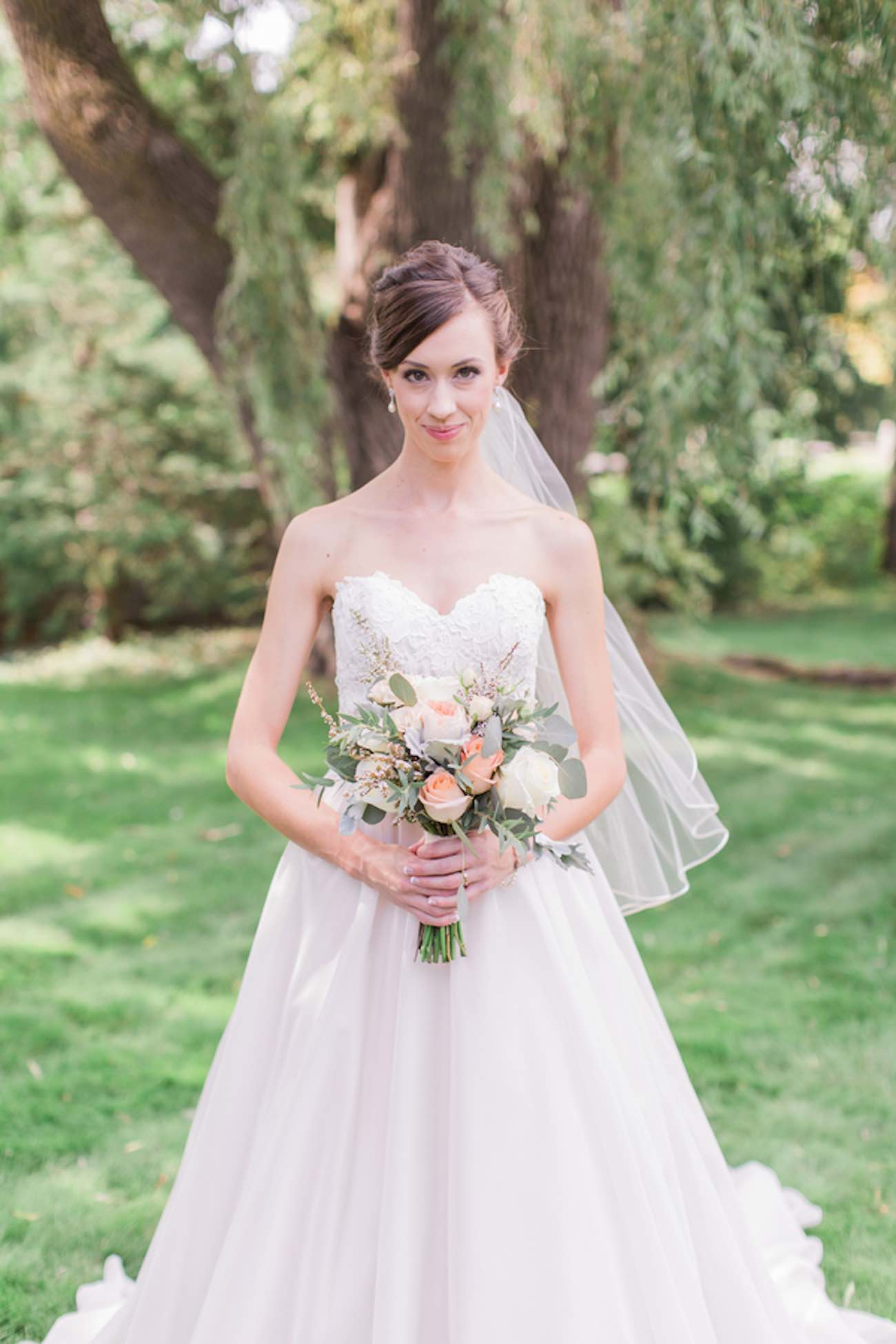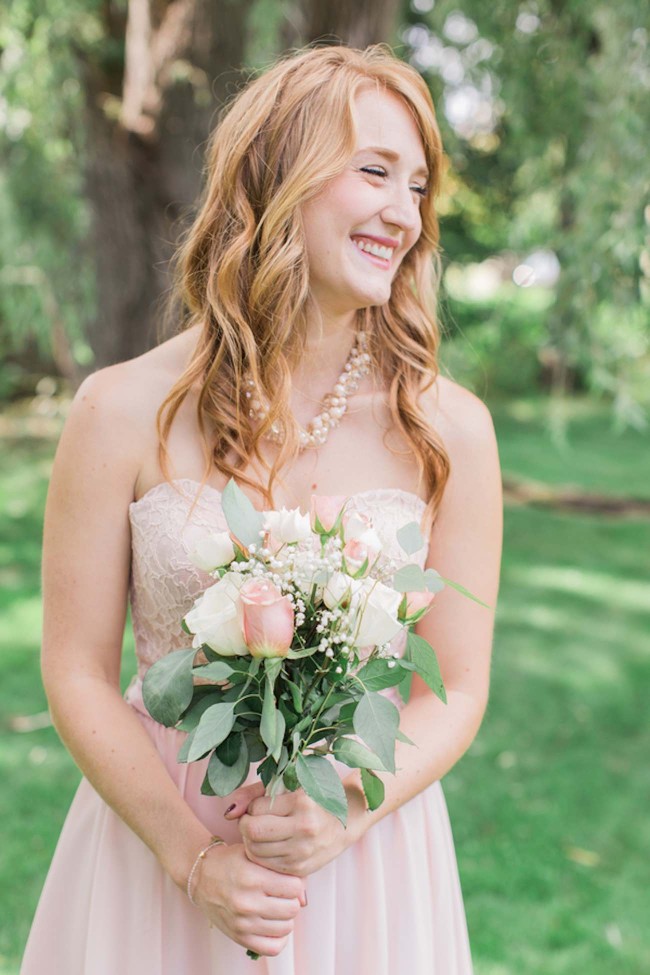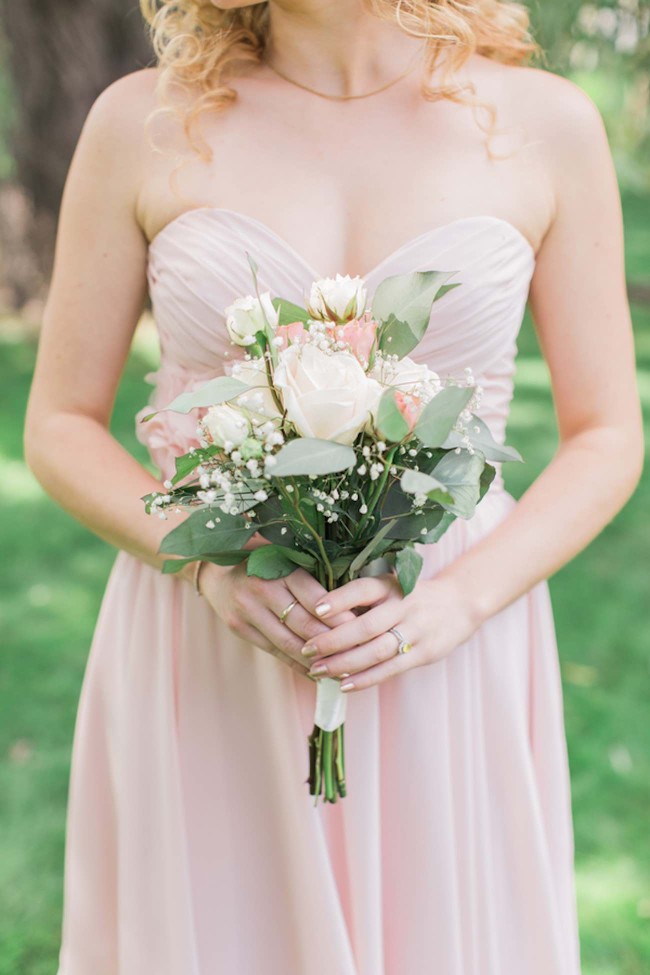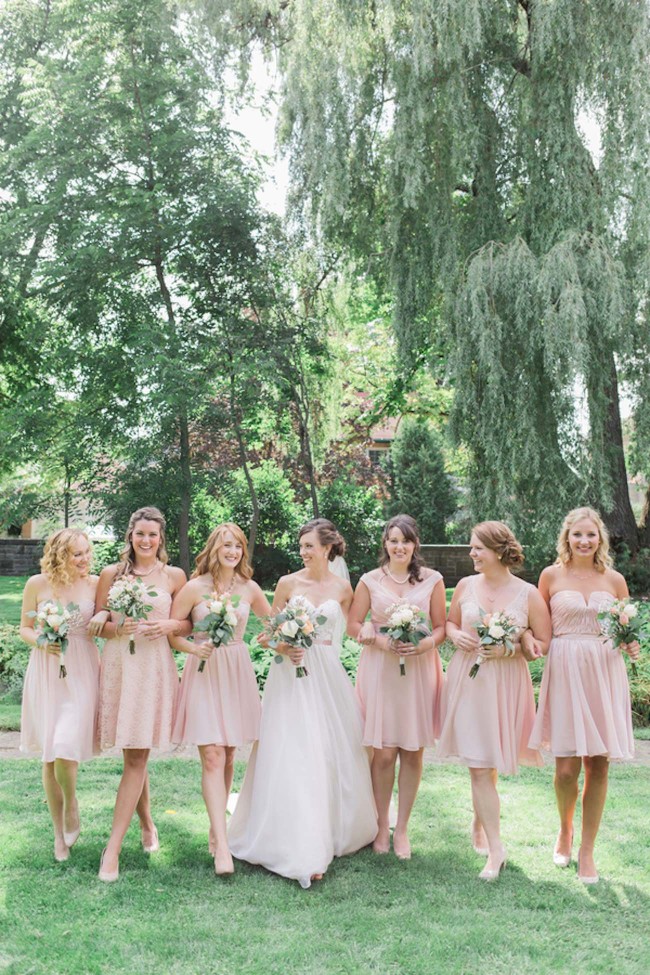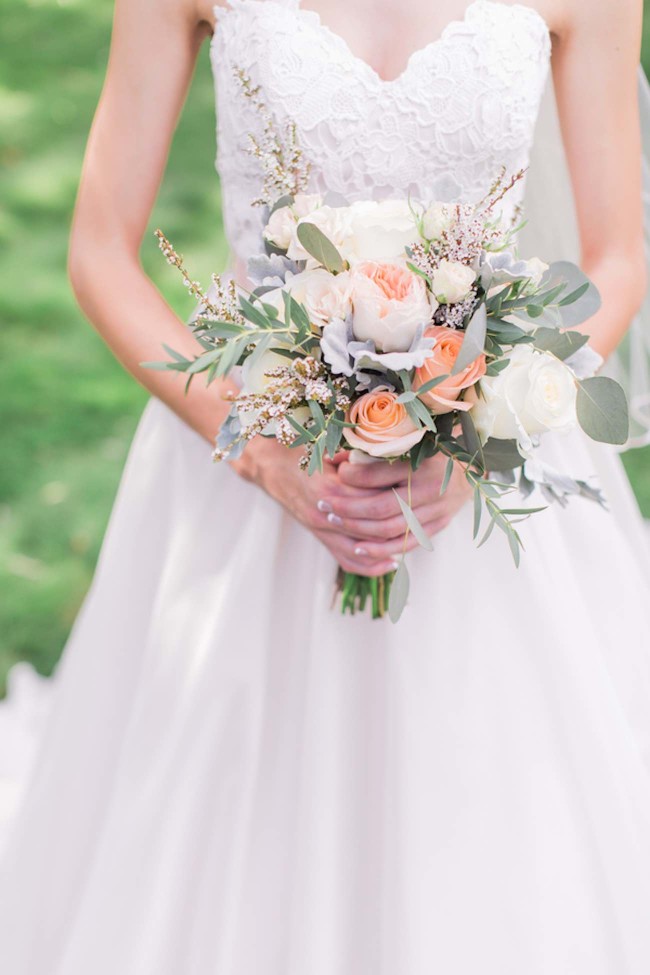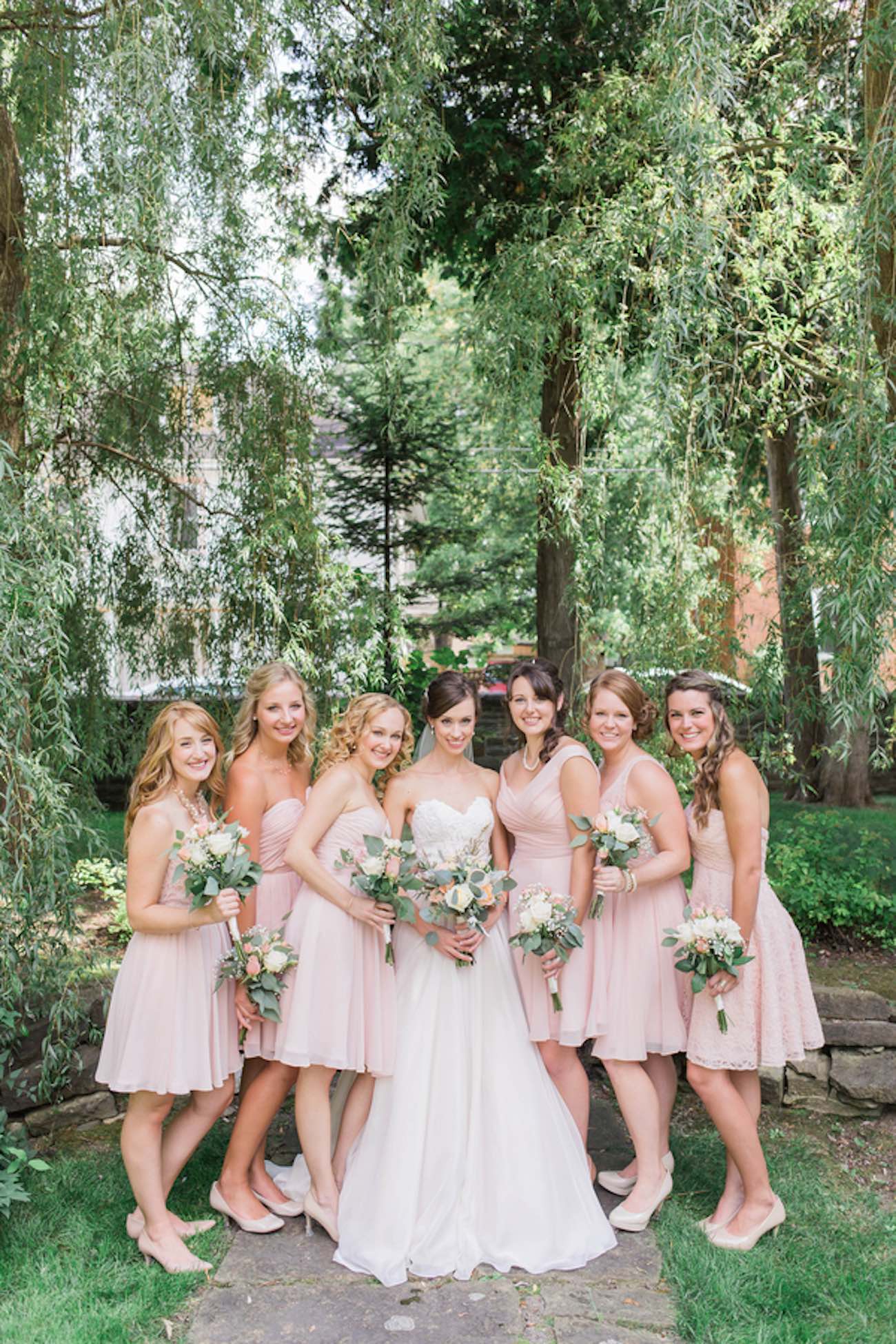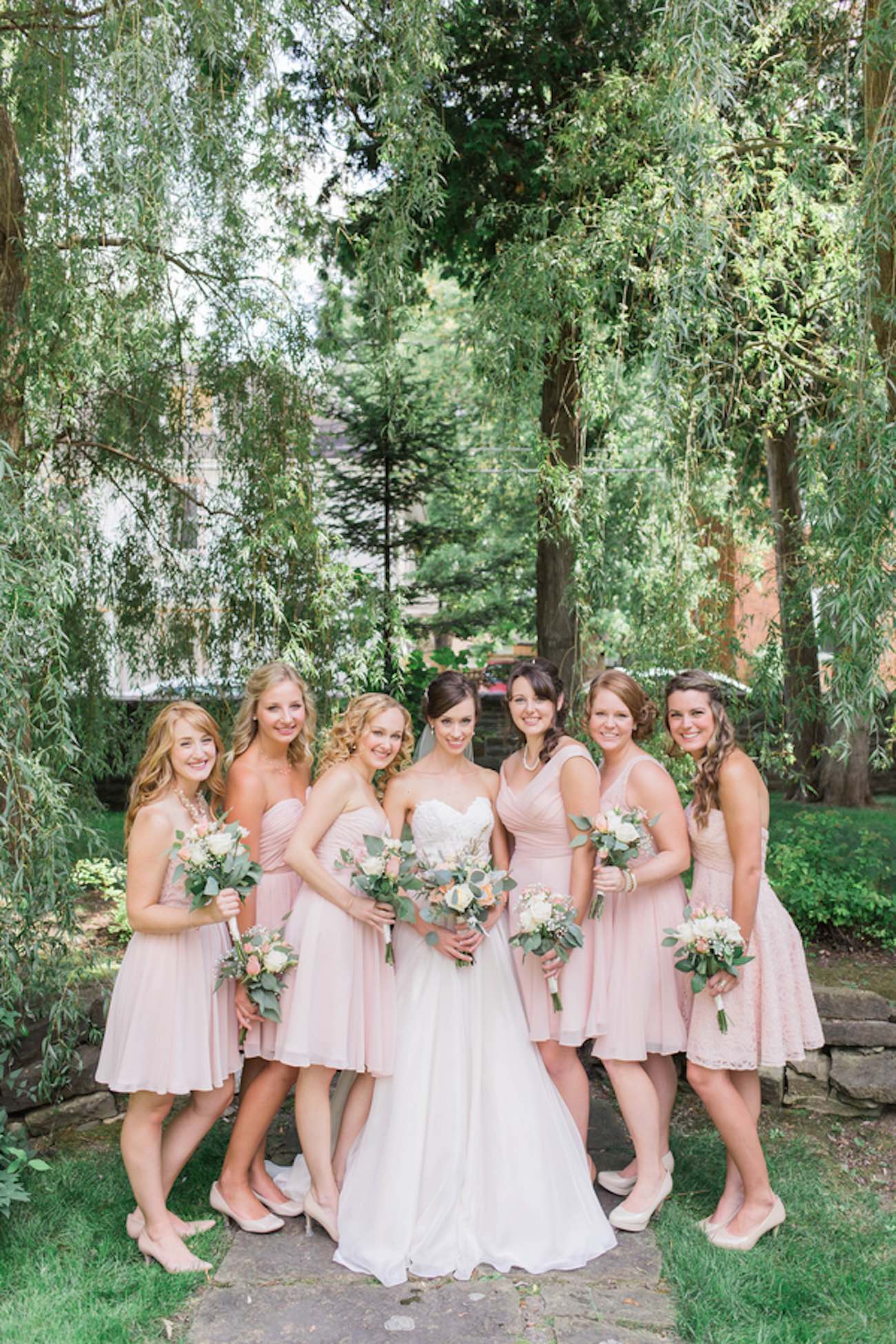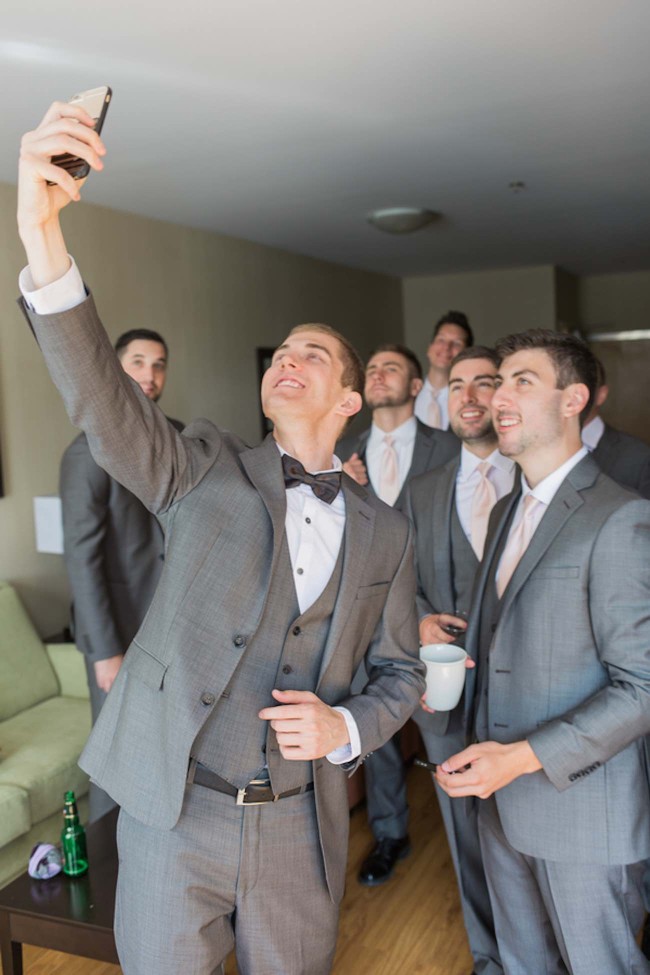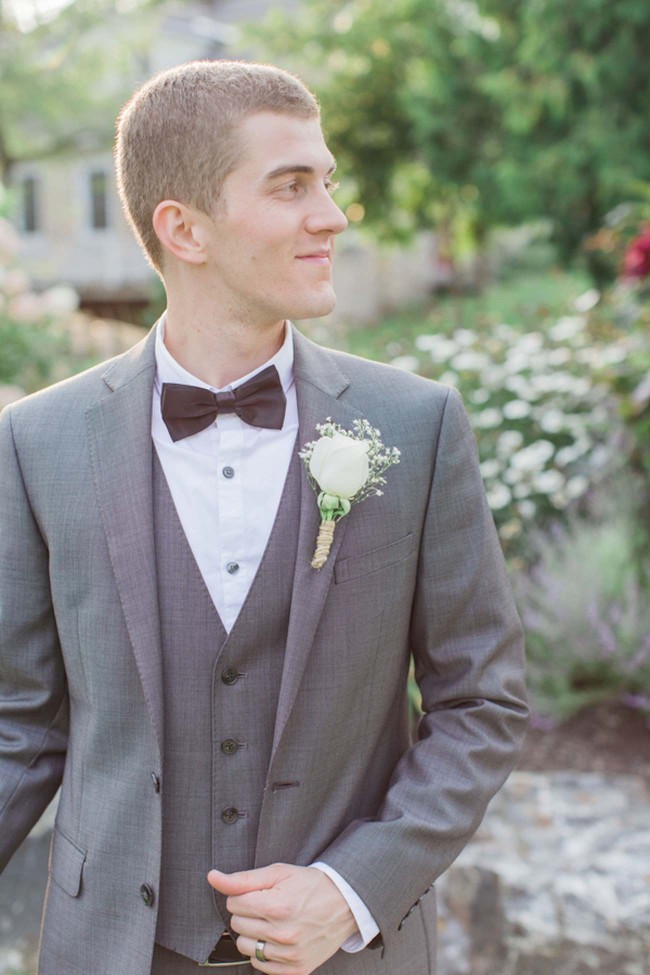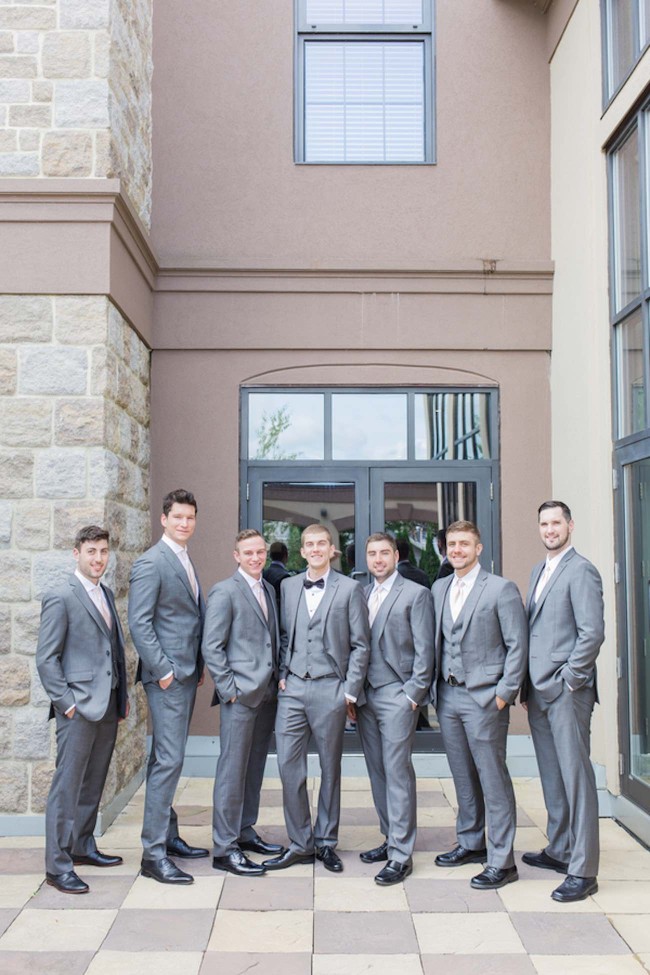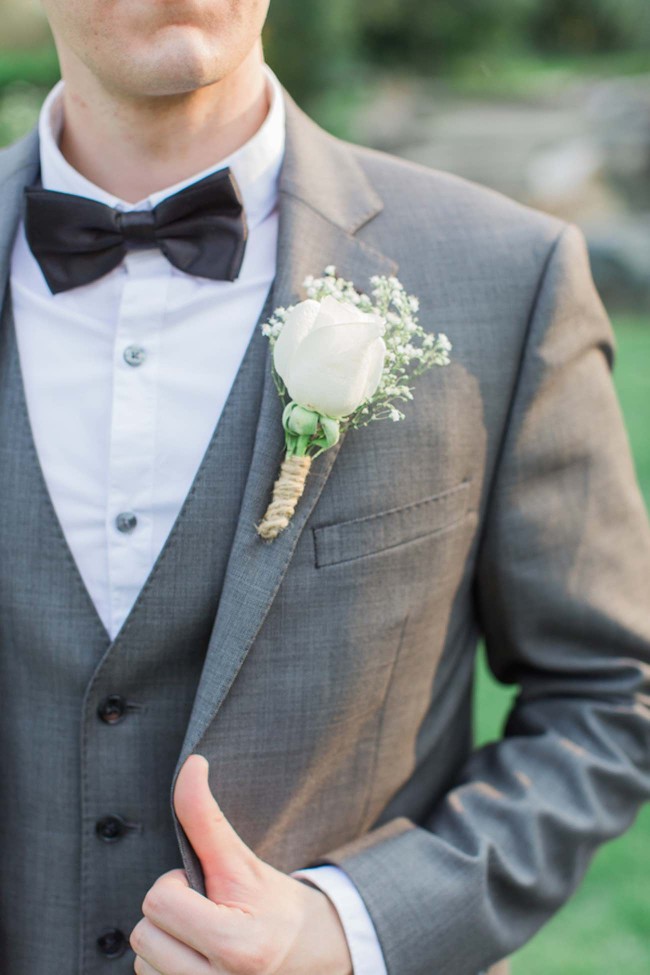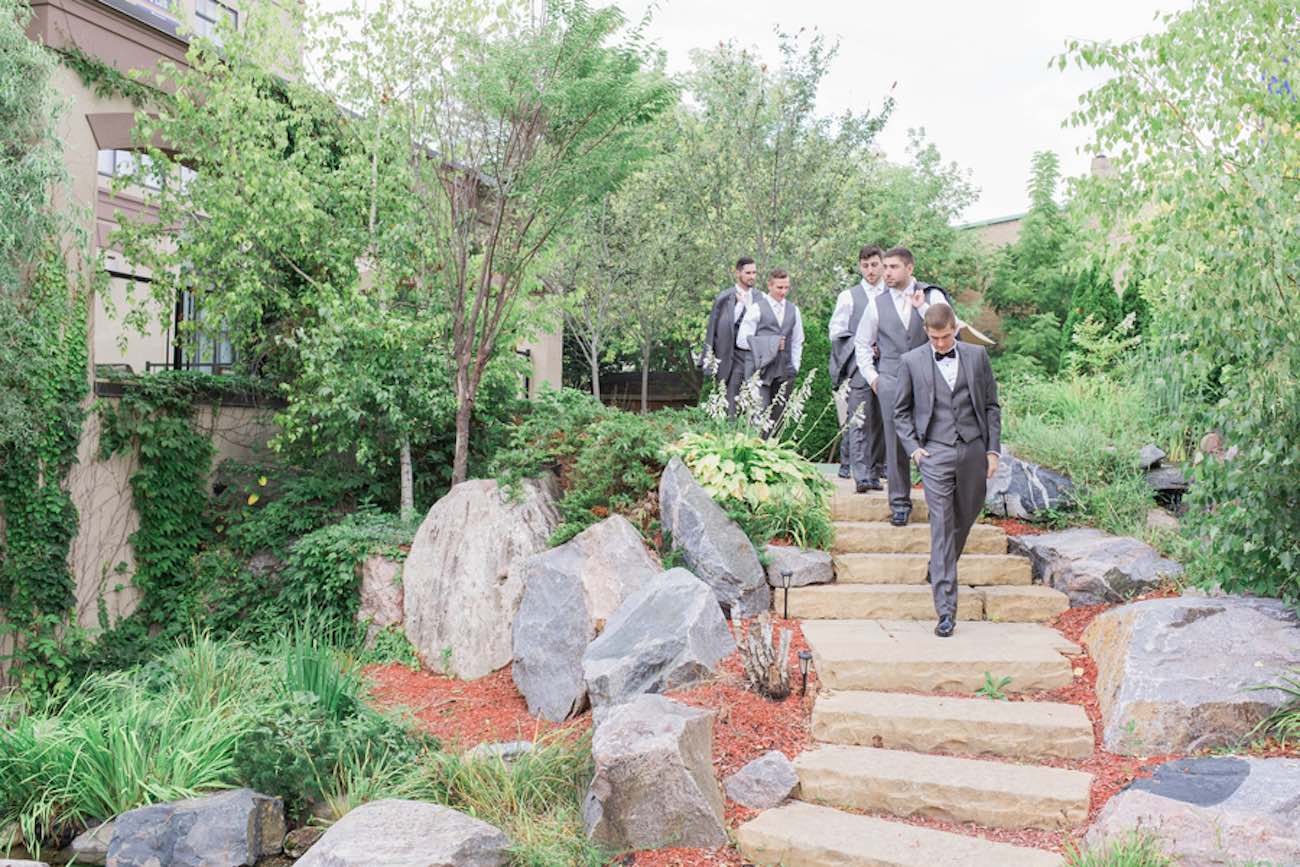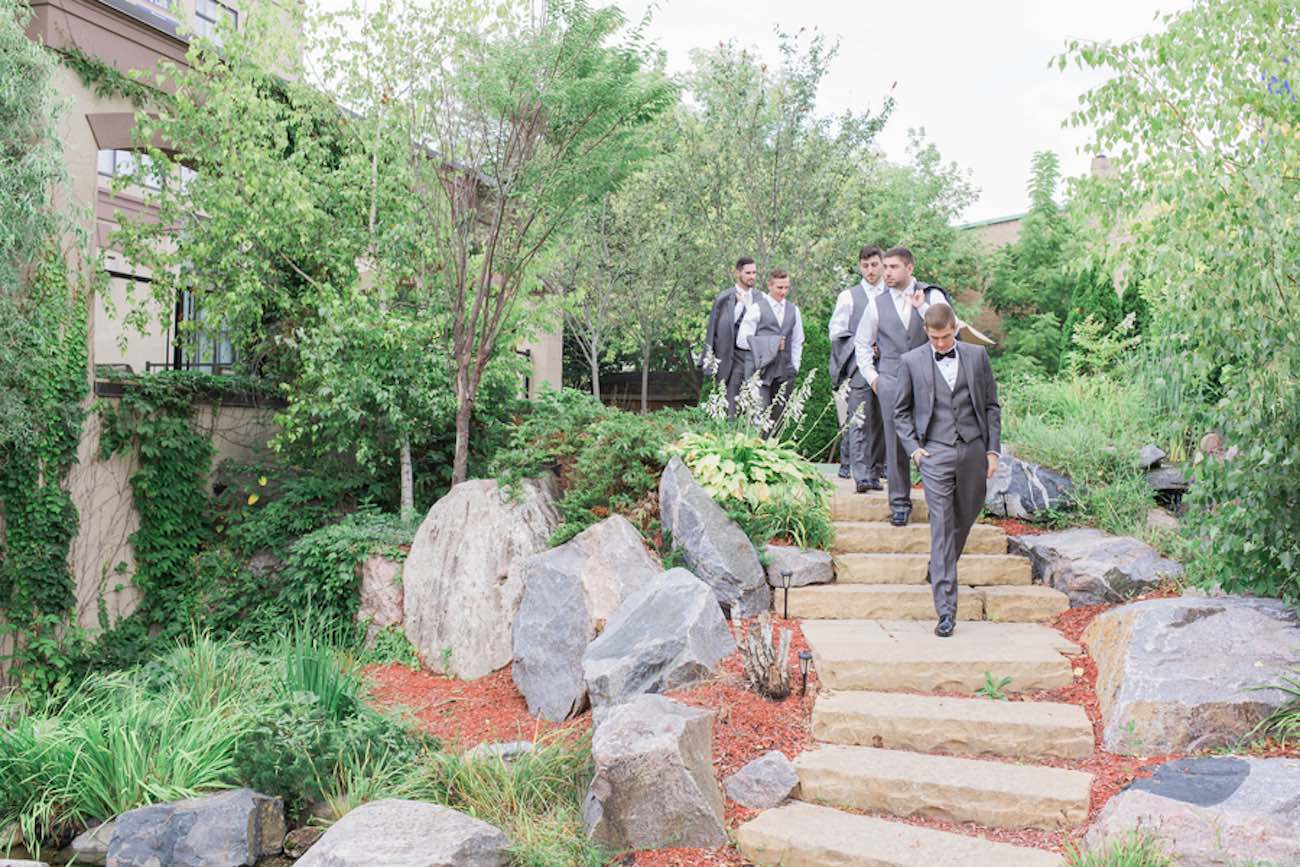 From the groom: "The venue was perfect. The weather was even better; the day turned out to be a cool 24 degrees with the perfect amount of sunshine to be warm but not make us squint. The groomsmen and I got to the park early enough to greet some guests, enjoy the live music, and take a few deep breaths while I took it all in, almost as an outsider. The ceremony itself passed by quickly and even though I managed to stutter my way through my vows, I would say it went off without a hitch."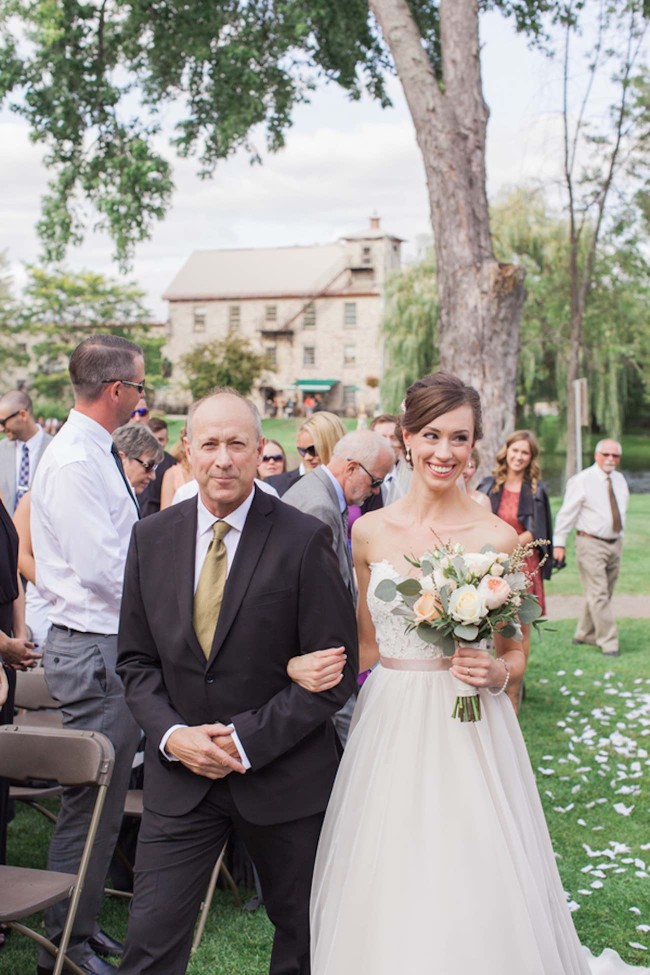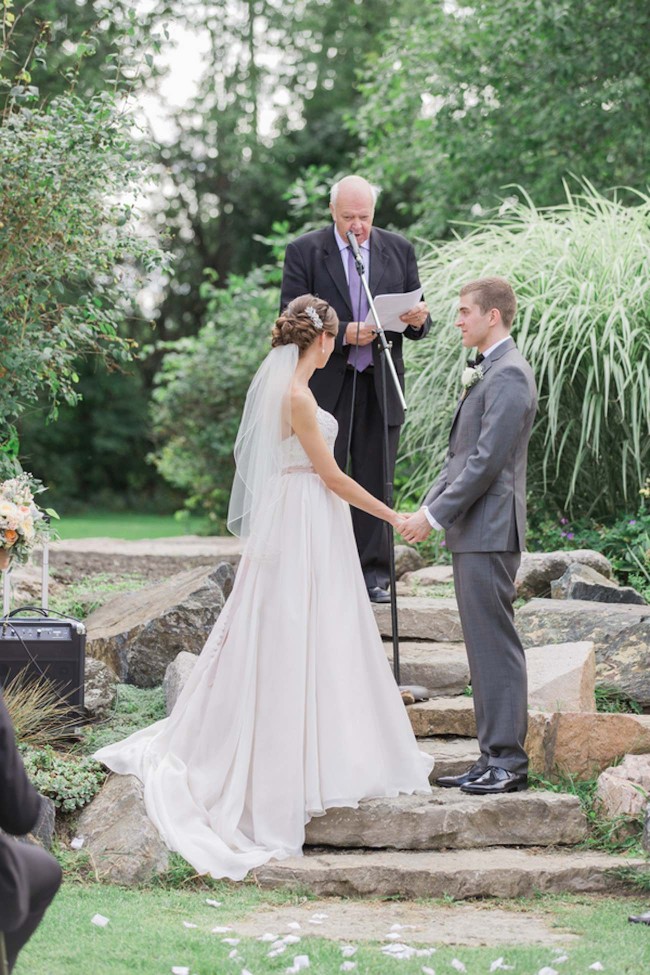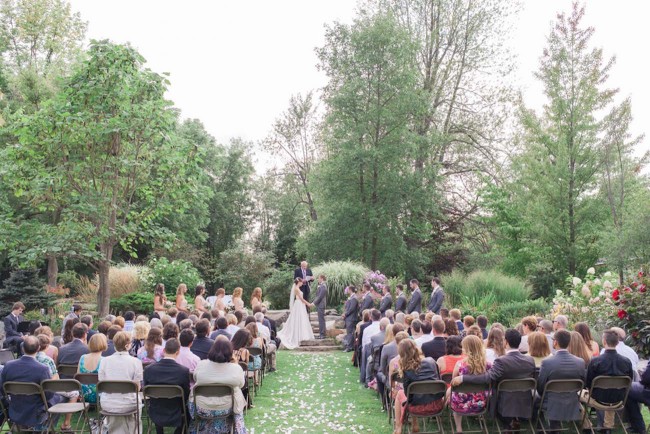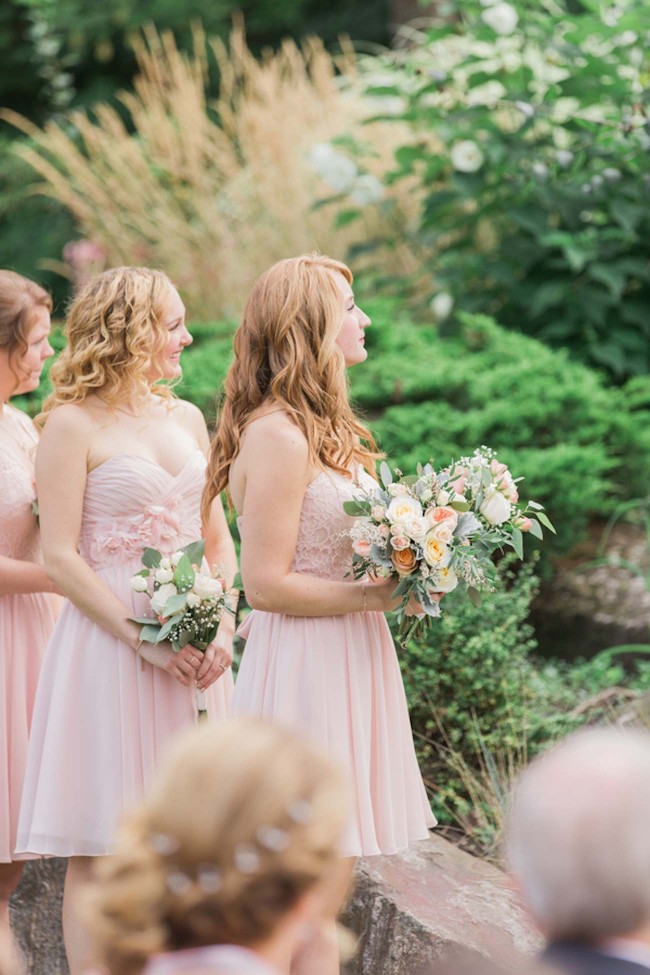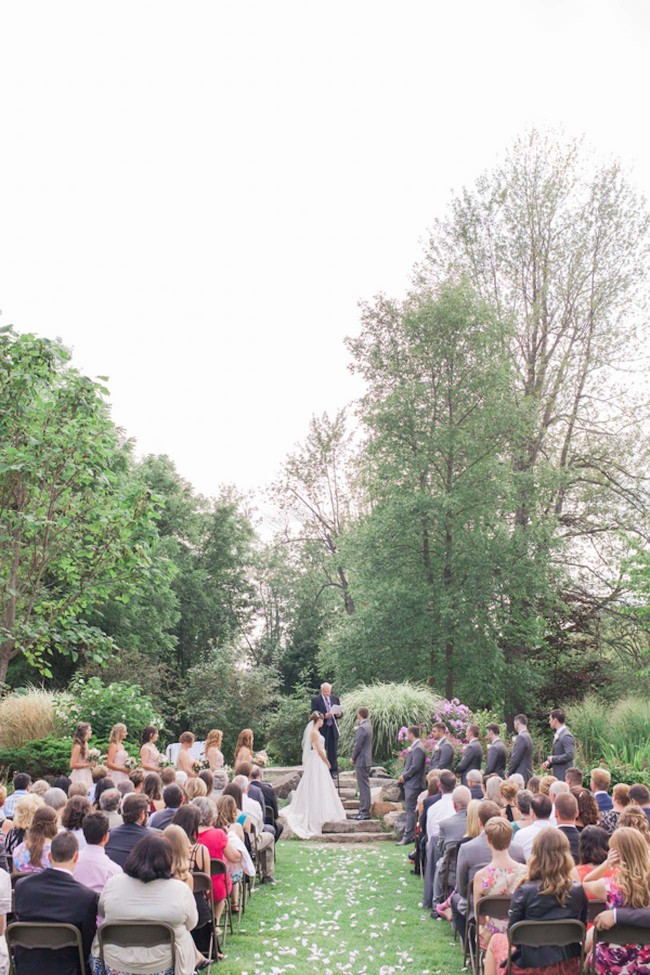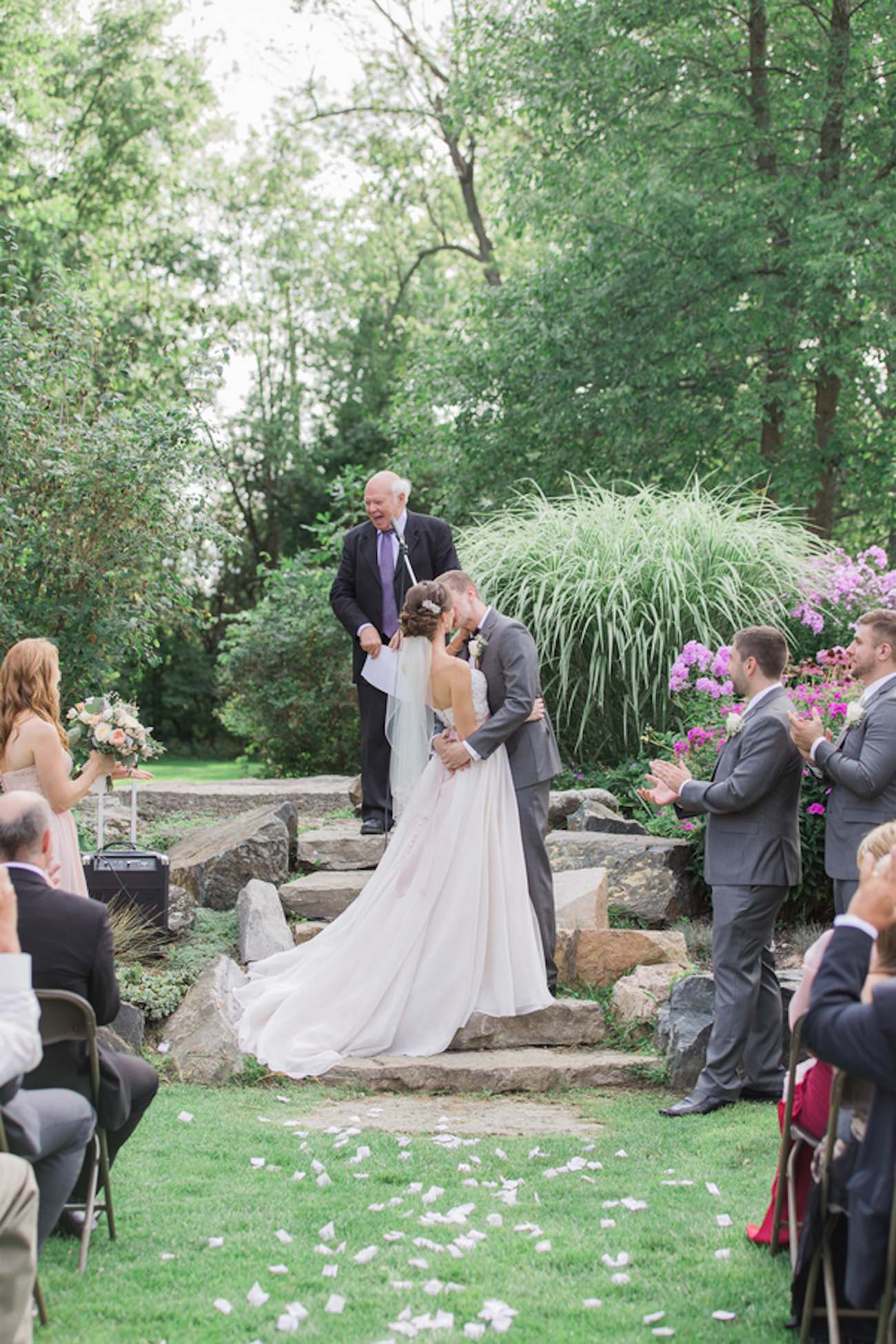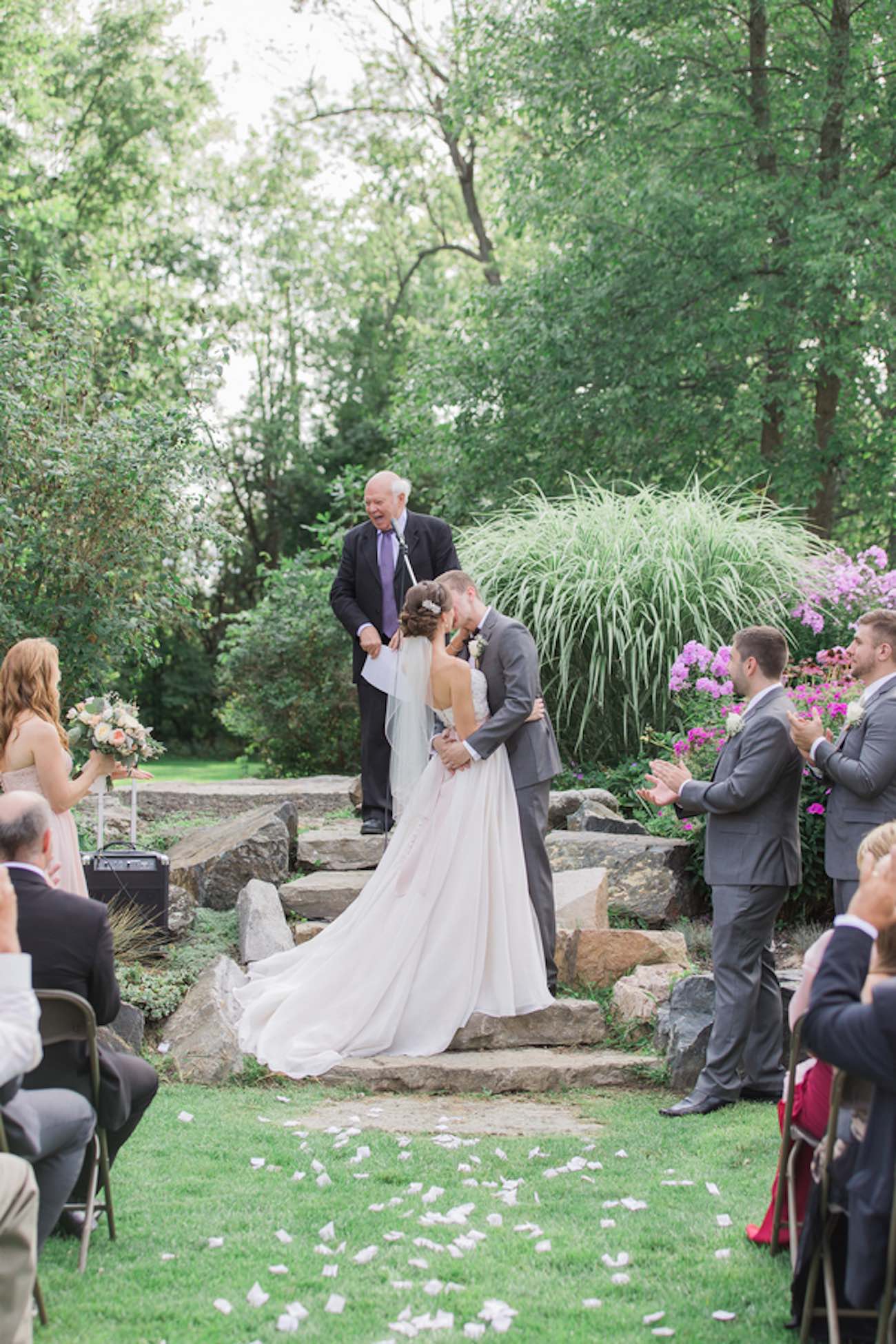 "It was a surreal moment getting to kiss Alison for the first time as my wife and it's one I'll not soon forget." – Phil, groom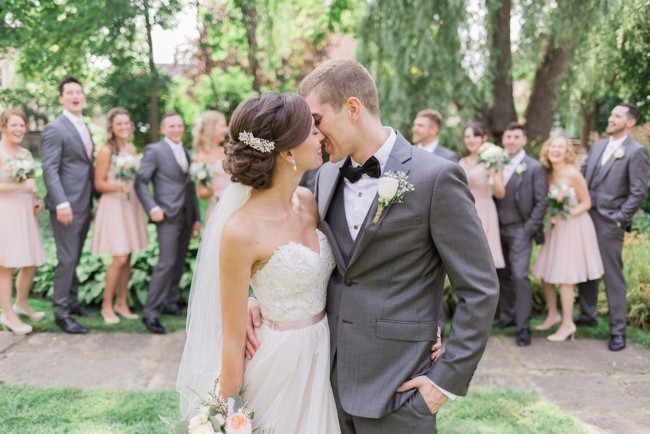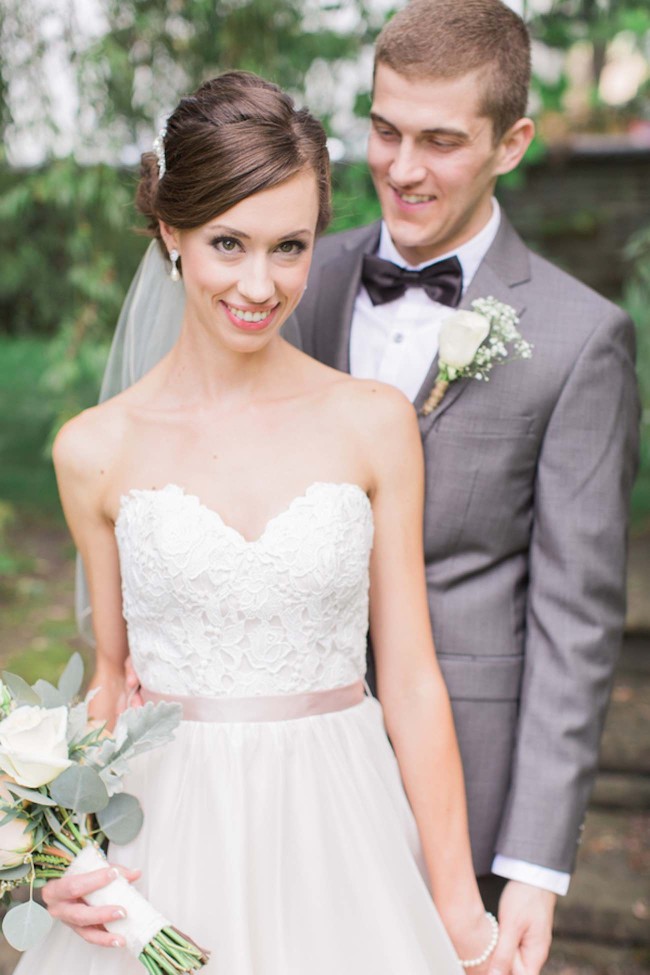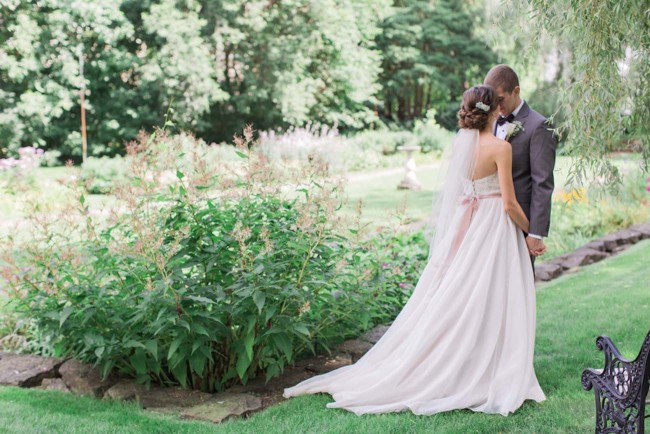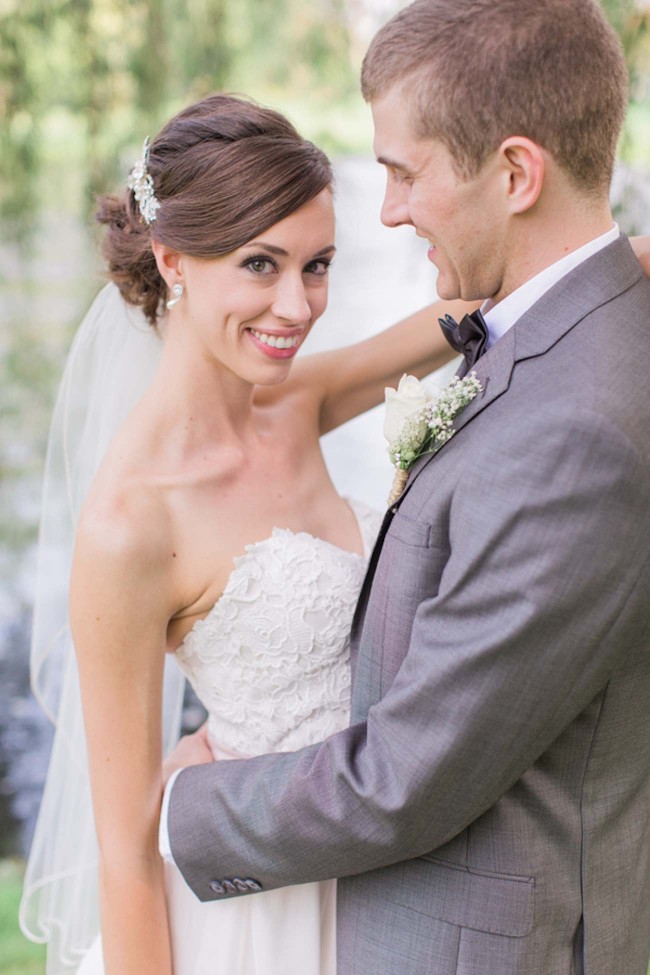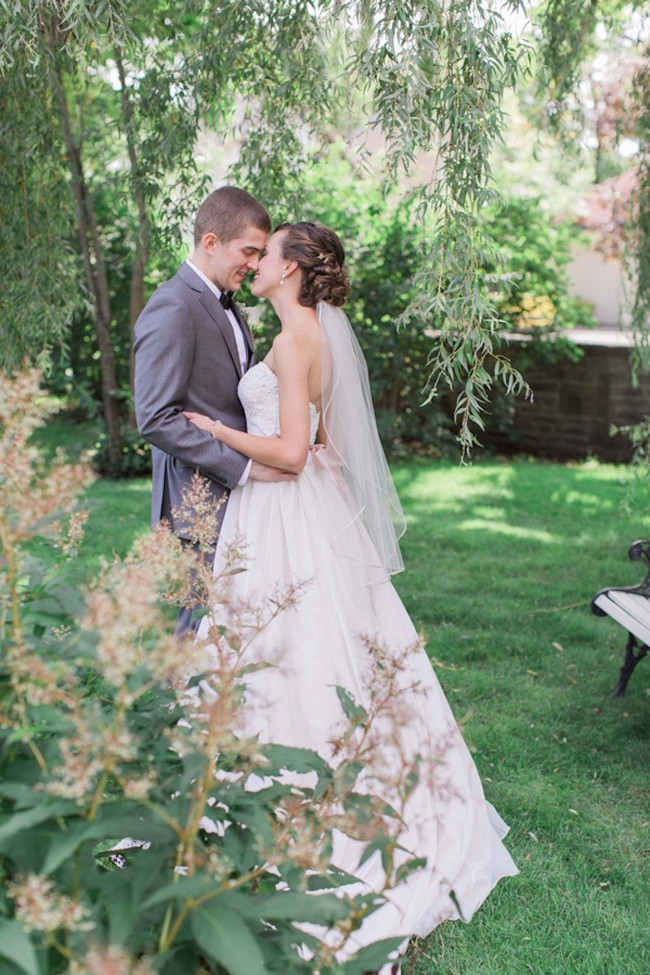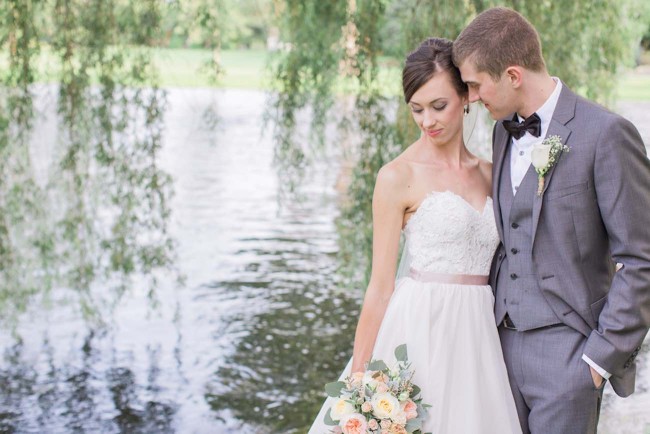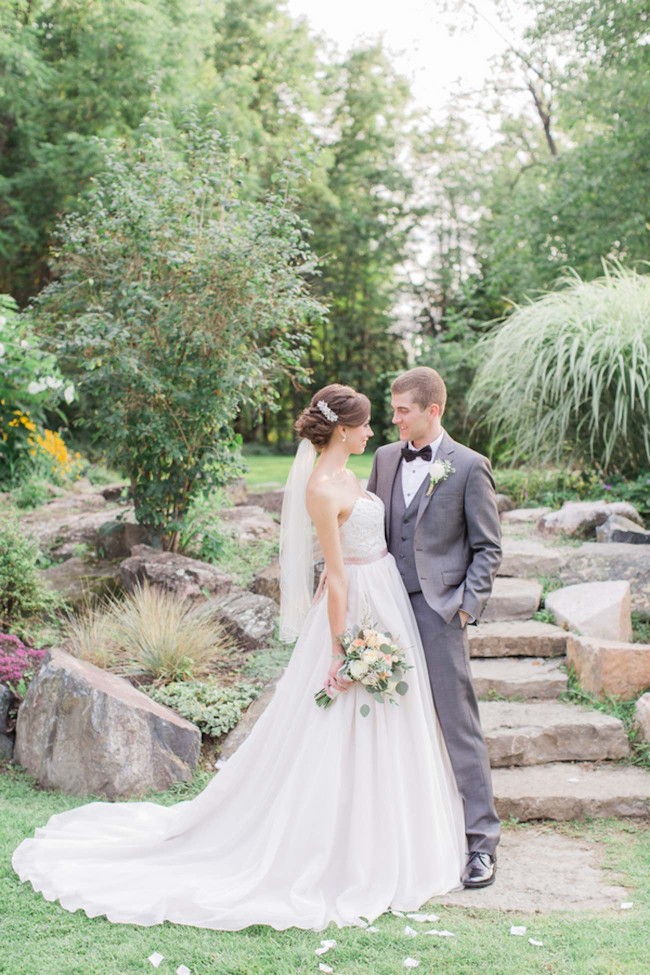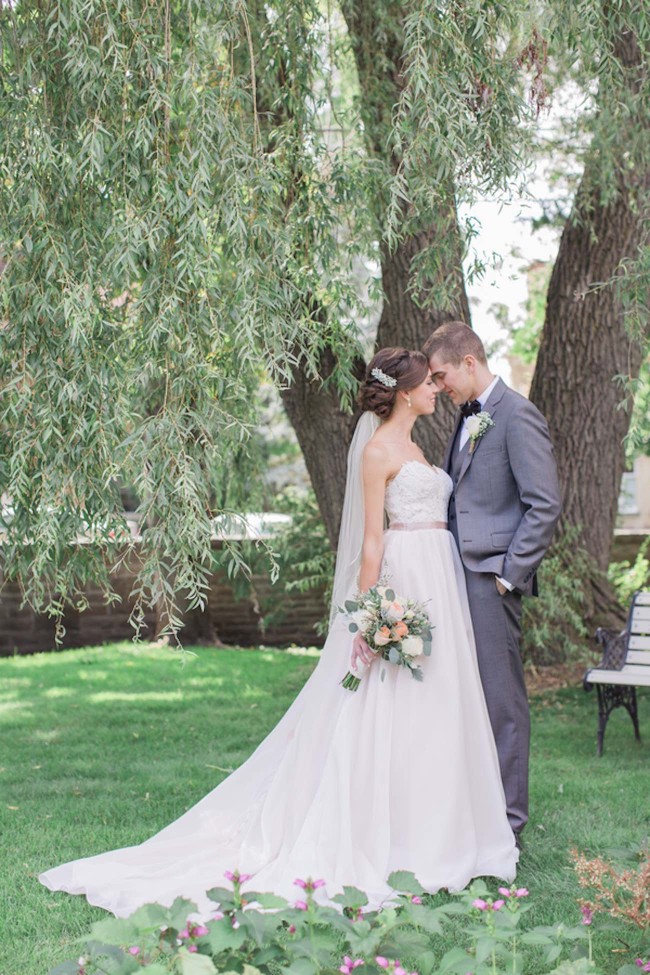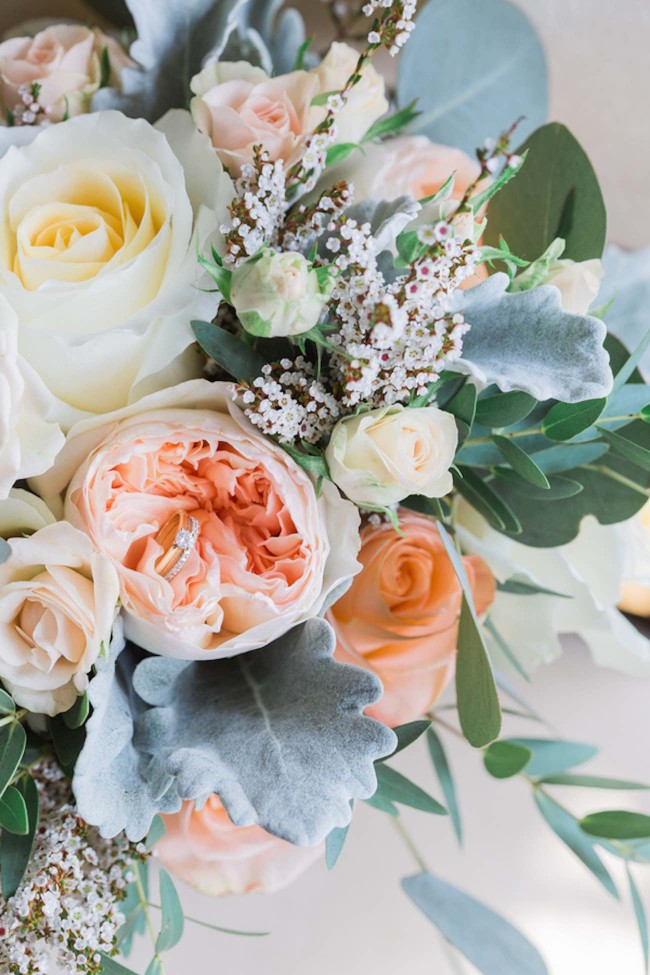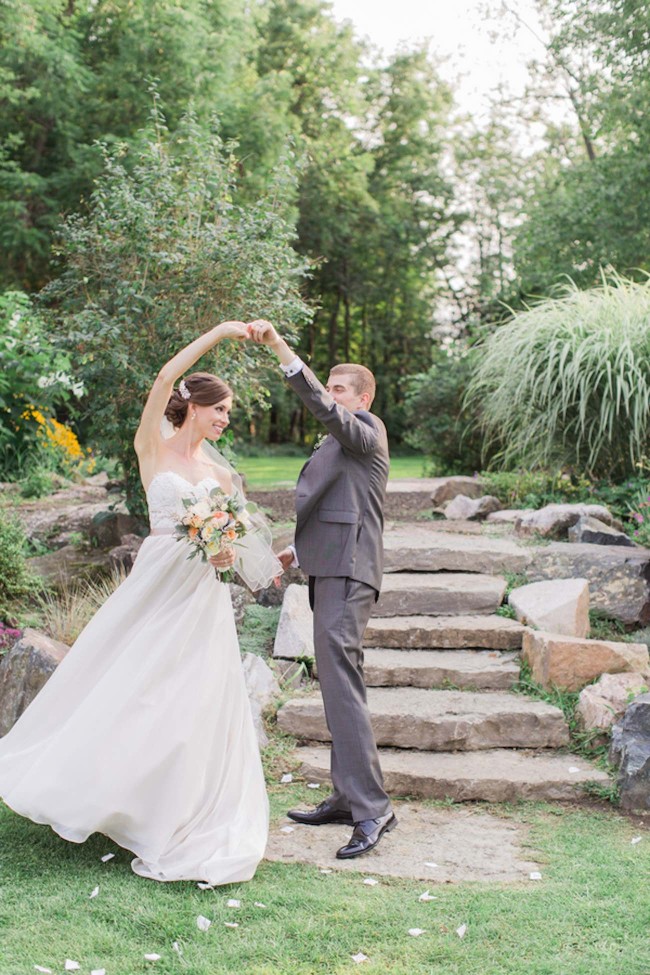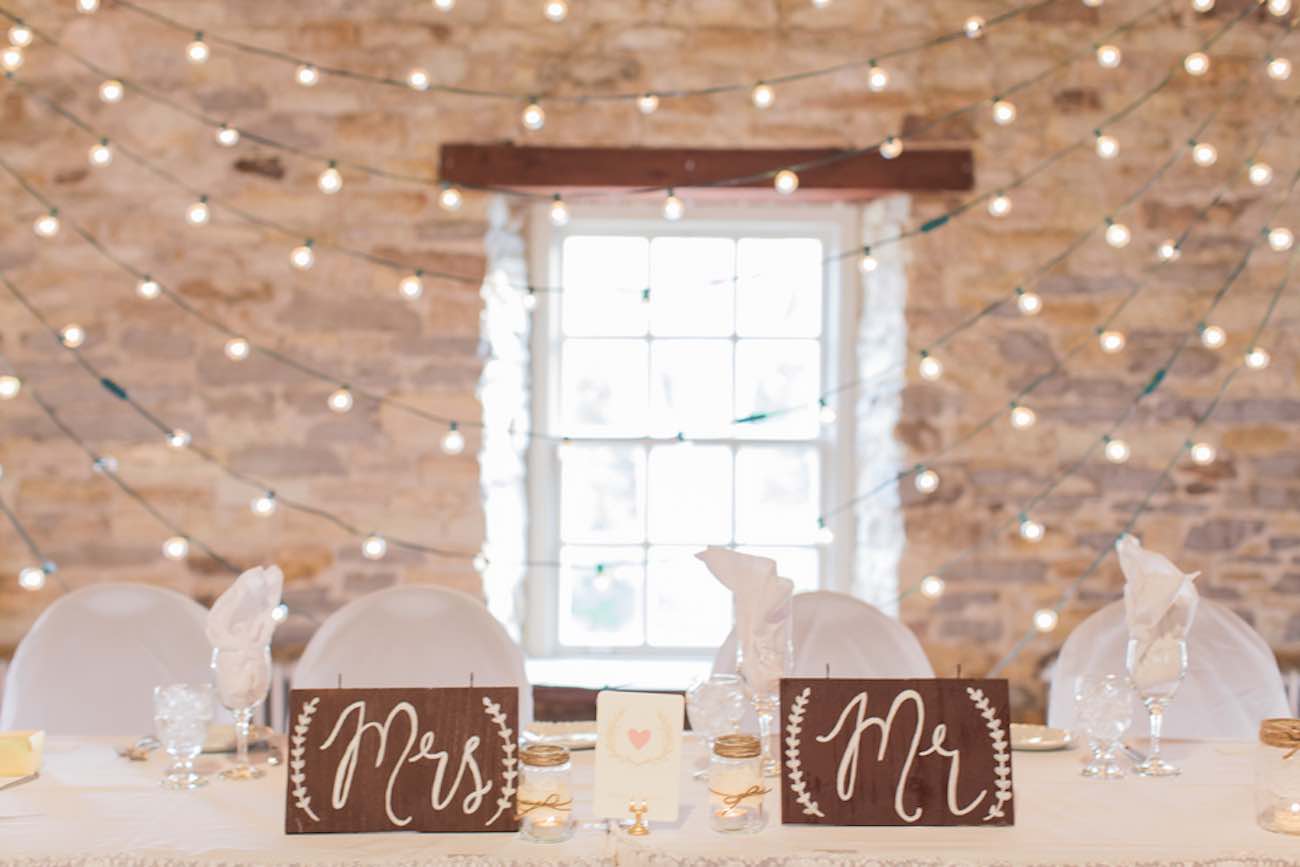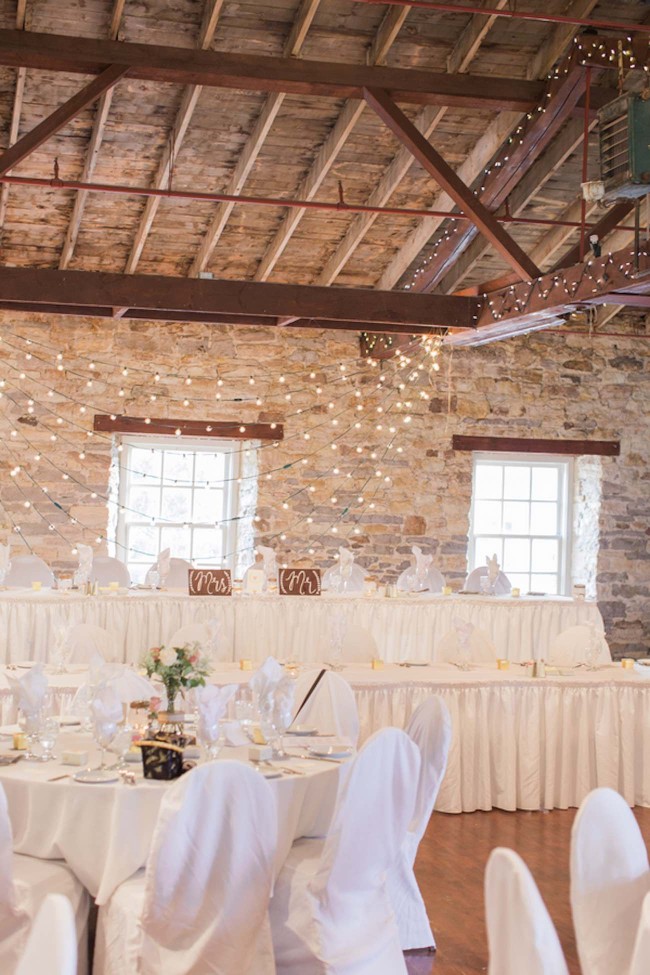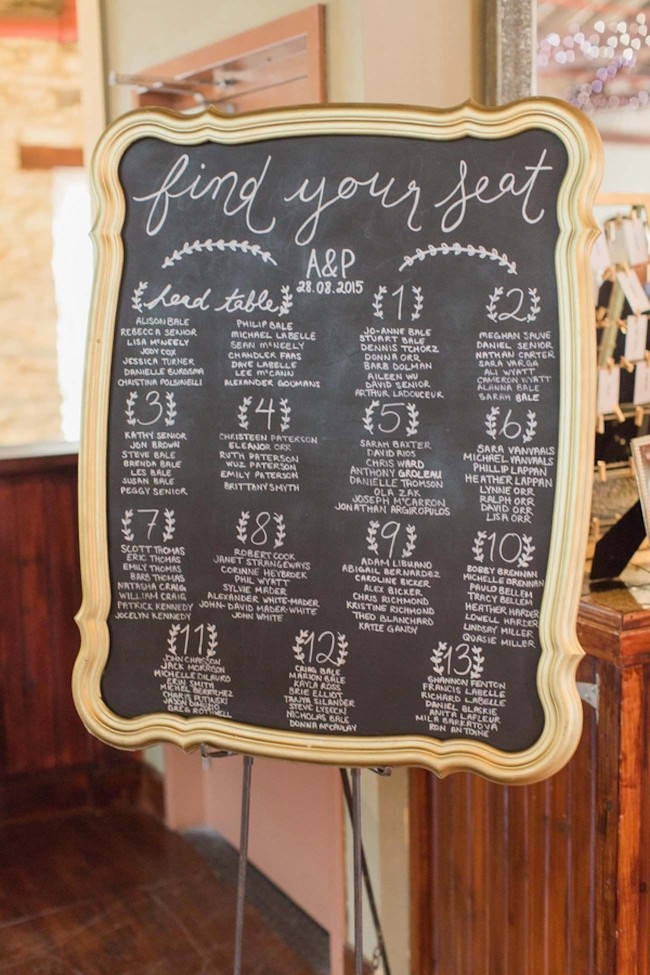 My favourite thing about the decor were the strings of globe lights we set up behind the head table and around the venue. I was inspired by a friend's barn wedding with thousands of lights, and loved the warm glow they added to the night!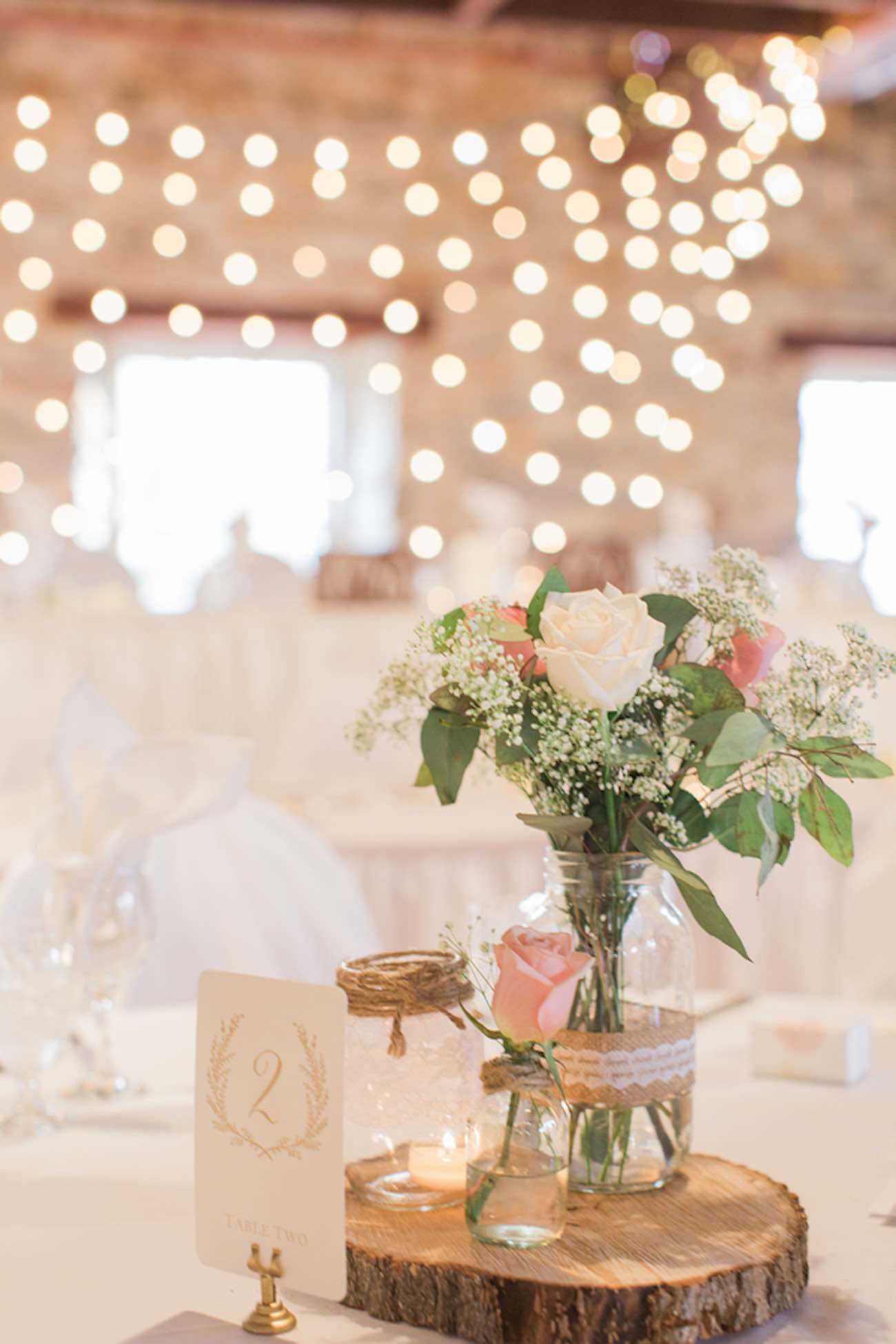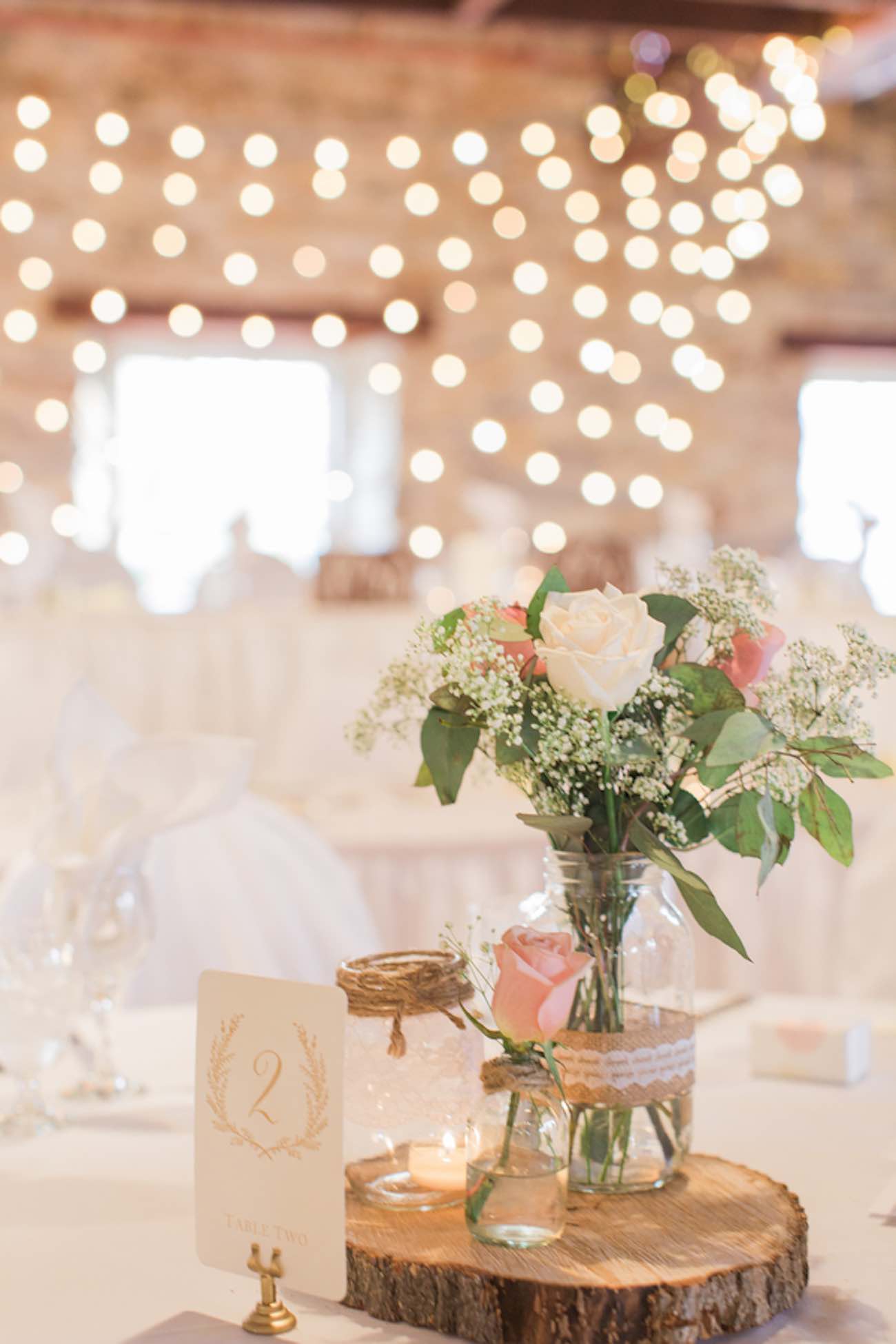 One of the things I was most excited for during wedding planning was the details and crafts that I could do to make the wedding our own style. Preparing for these crafts was possibly the best part, like when we discovered that Tostitos salsa jars were the perfect size for candleholders. A lot of nachos were consumed in the winter prior to the wedding!With a few touches of gold, and pictures of our parent's and grandparents weddings on display, the romantic decor accented the vintage stone-walled reception venue, Code's Mill on the Park.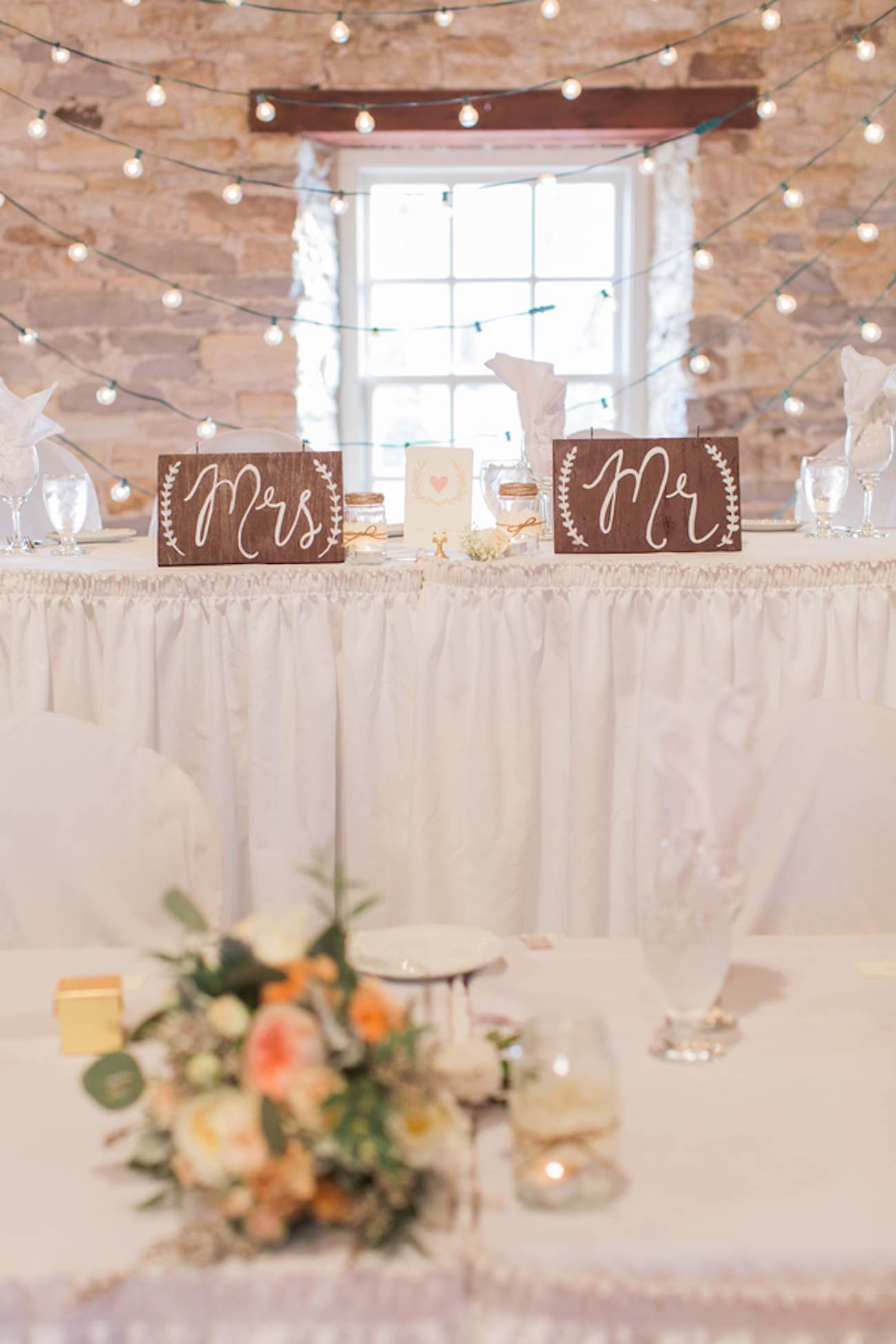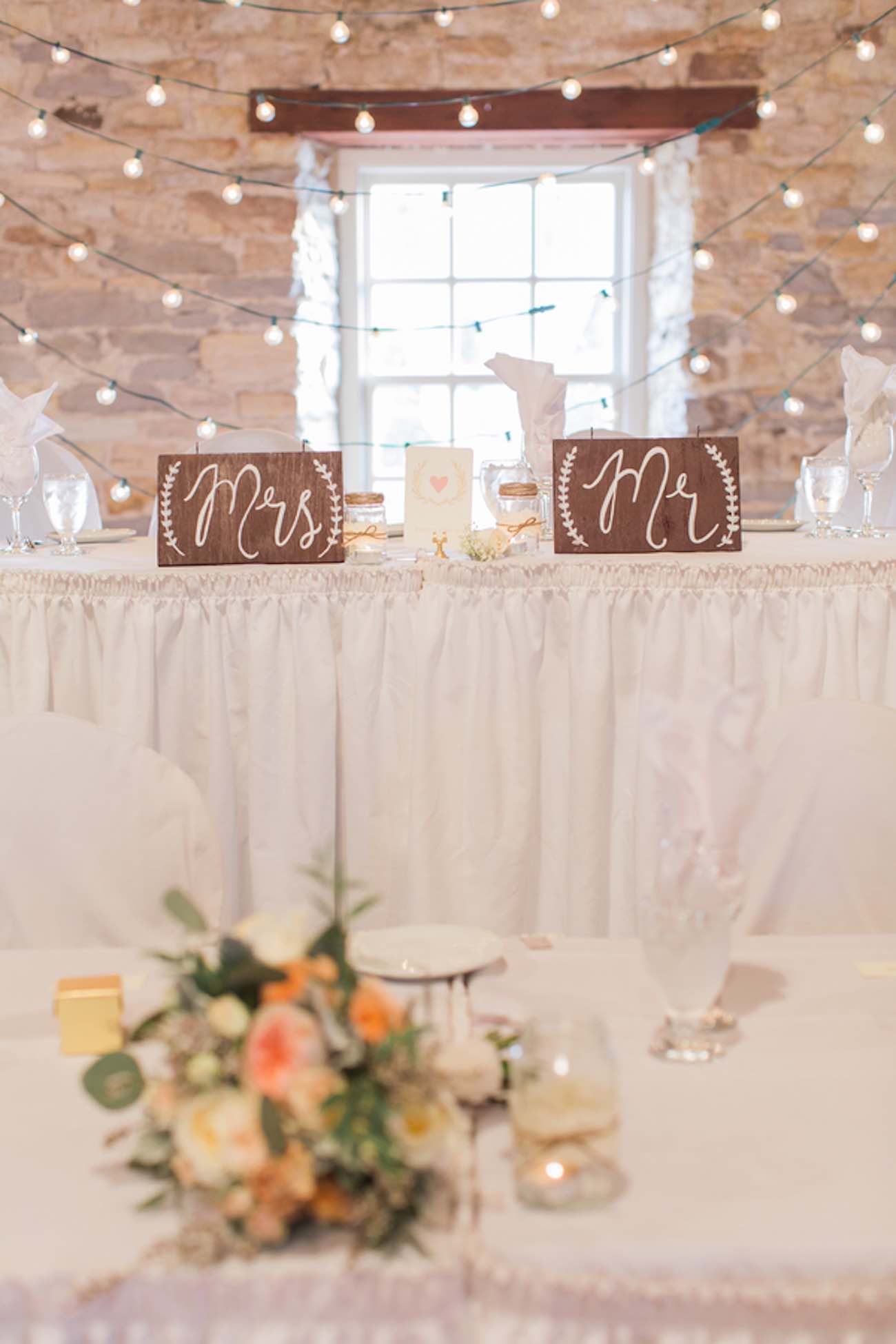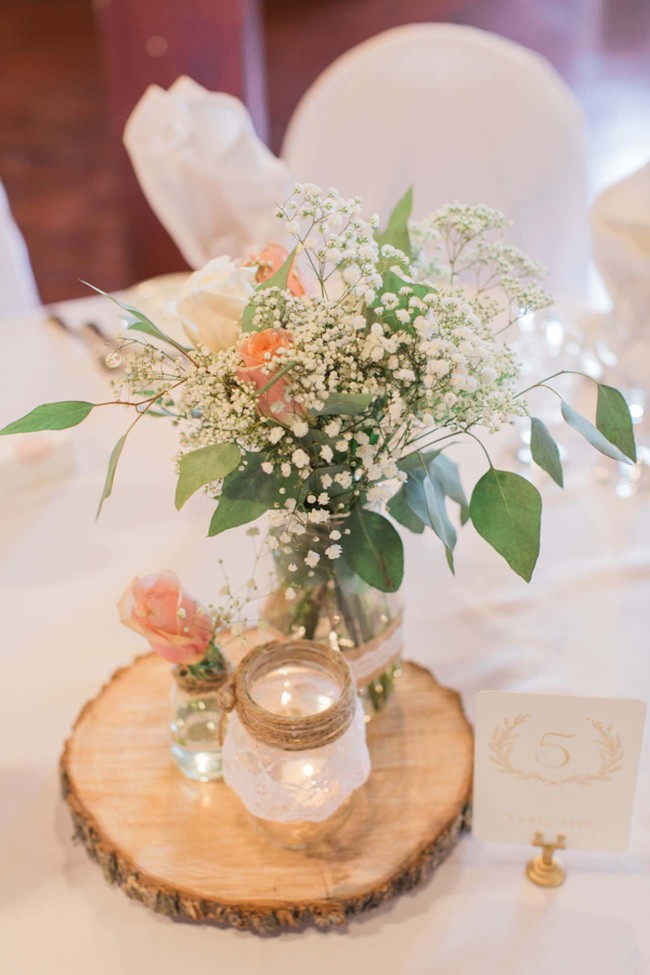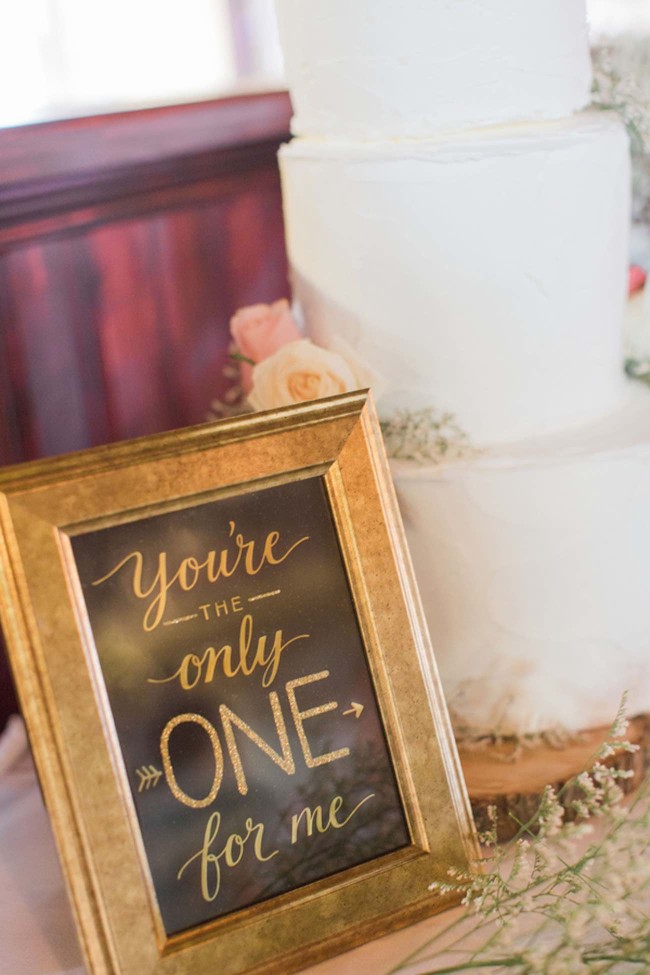 One of my favourite things about weddings is the design behind the dessert. I love to bake, and have a special passion for wedding cakes. I have made wedding cakes for several friends, and will happily spending hours in the kitchen working on delicious details. Knowing that I couldn't realistically make my own cake, I made a 'fake' cake for decoration, using a styrofoam dummies covered in icing. A local baker supplied the speciality filled cupcakes for the guests to actually eat (which were very well-enjoyed!). The final flower touches were added to the cake on the morning of the wedding between hair and make up. Everyone thought the display was beautiful- and luckily no one tried to cut themselves a piece!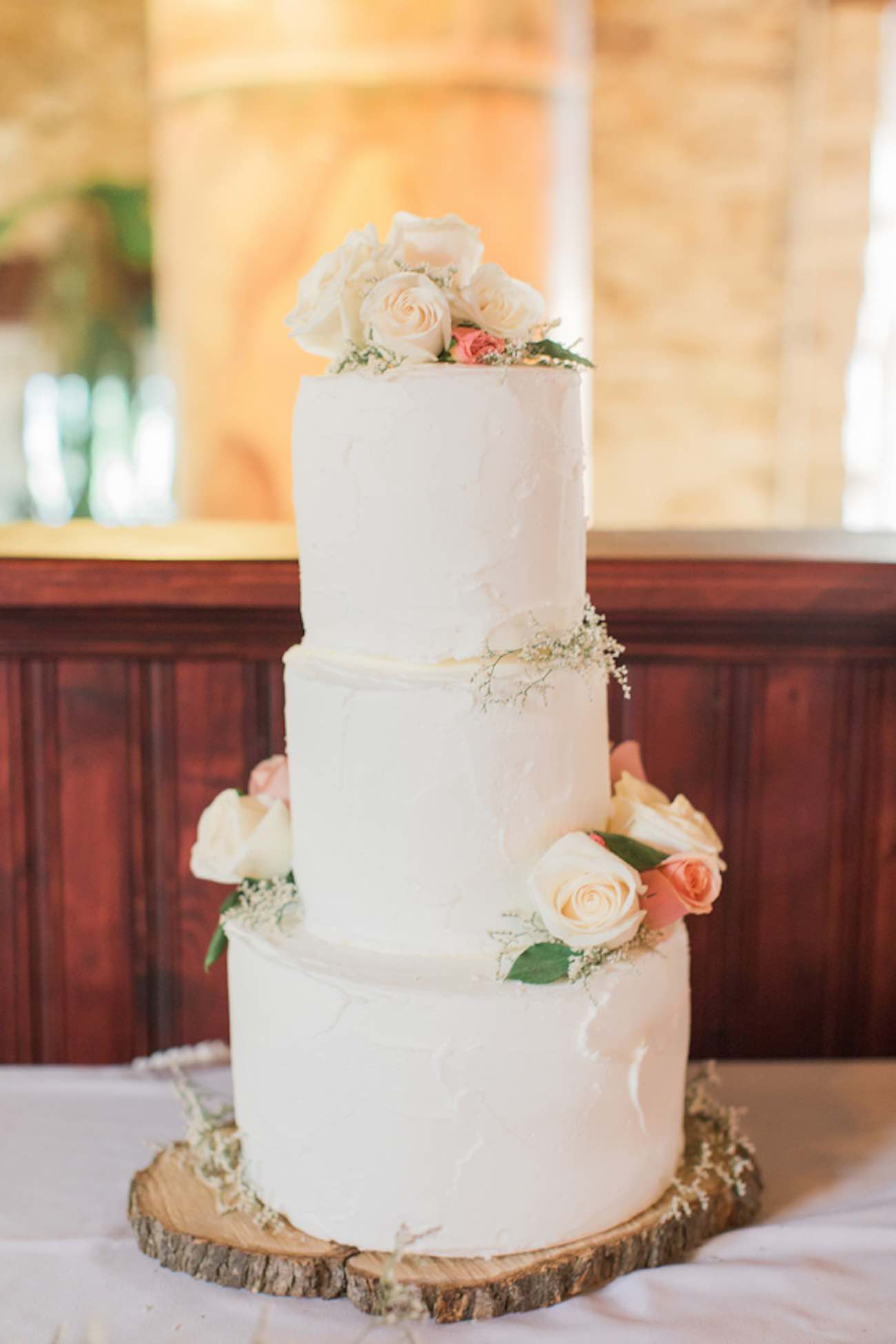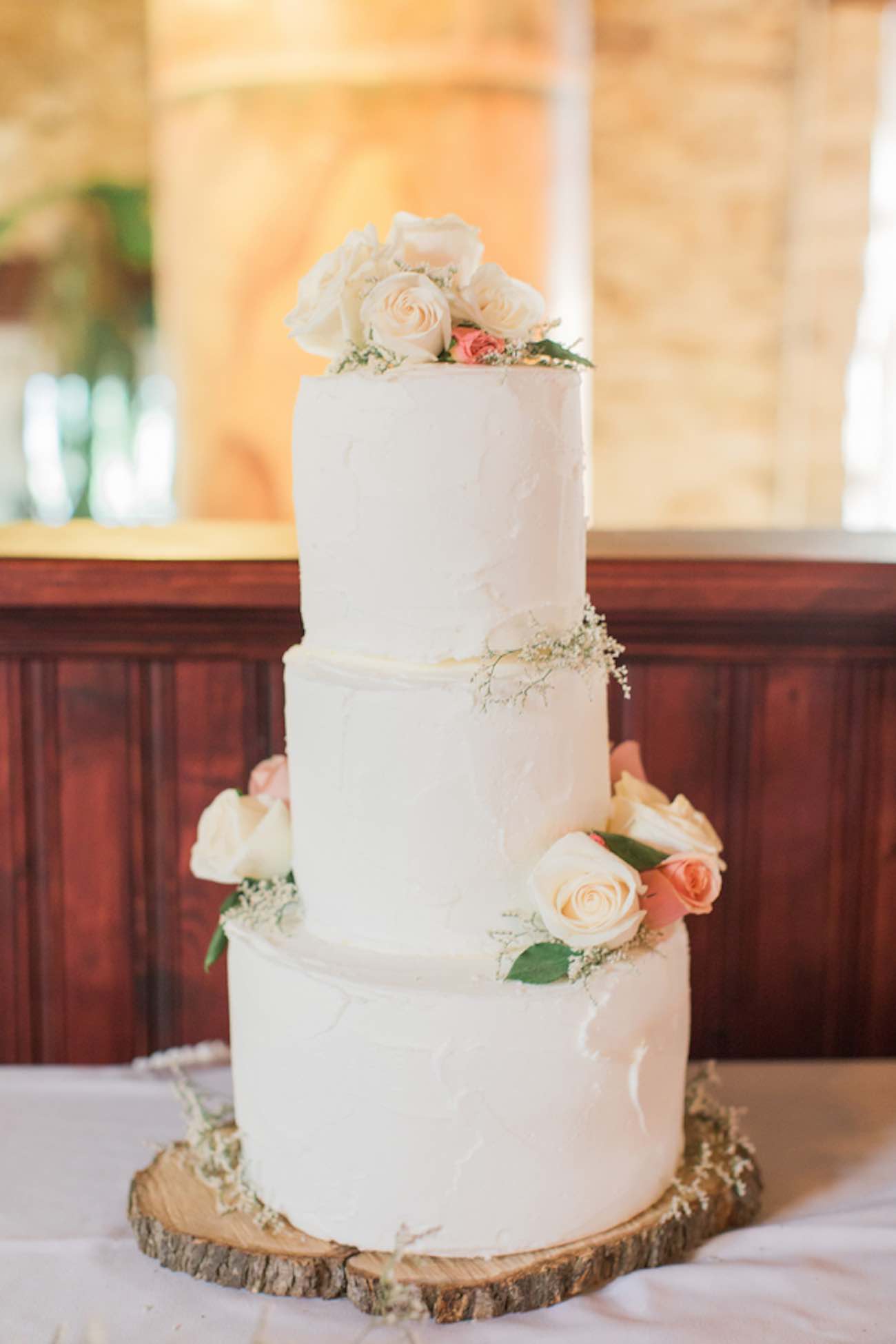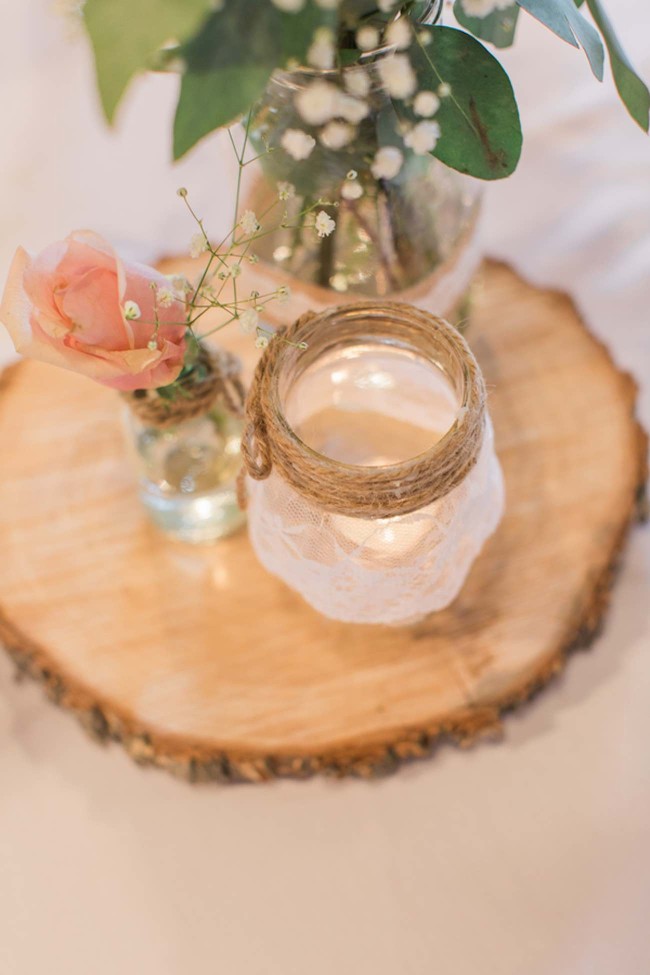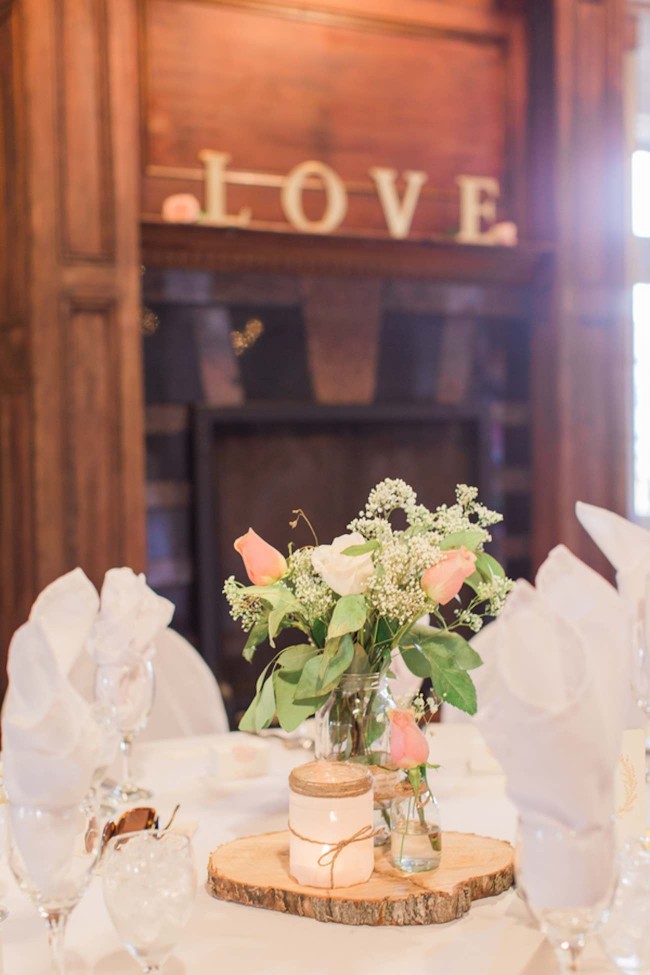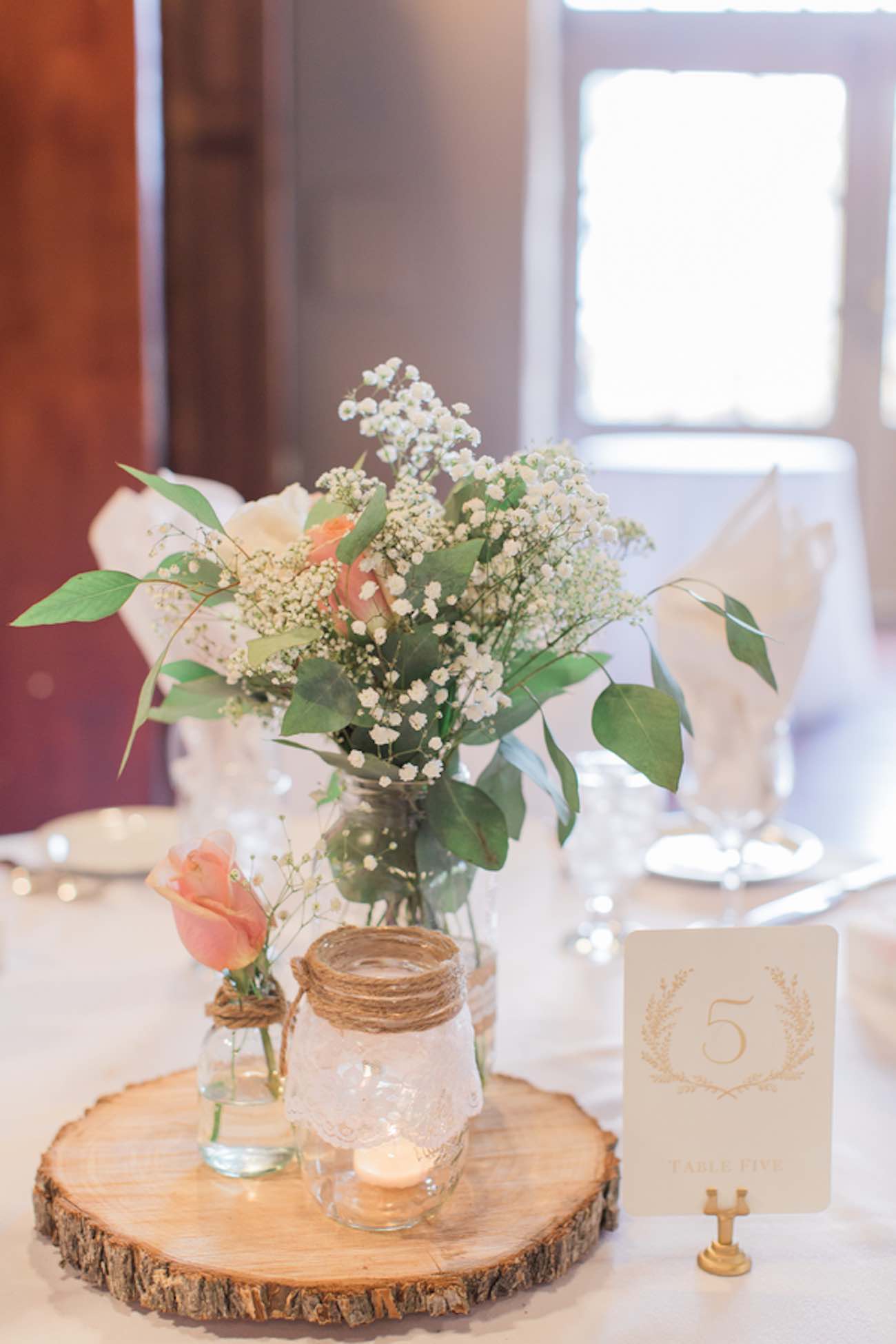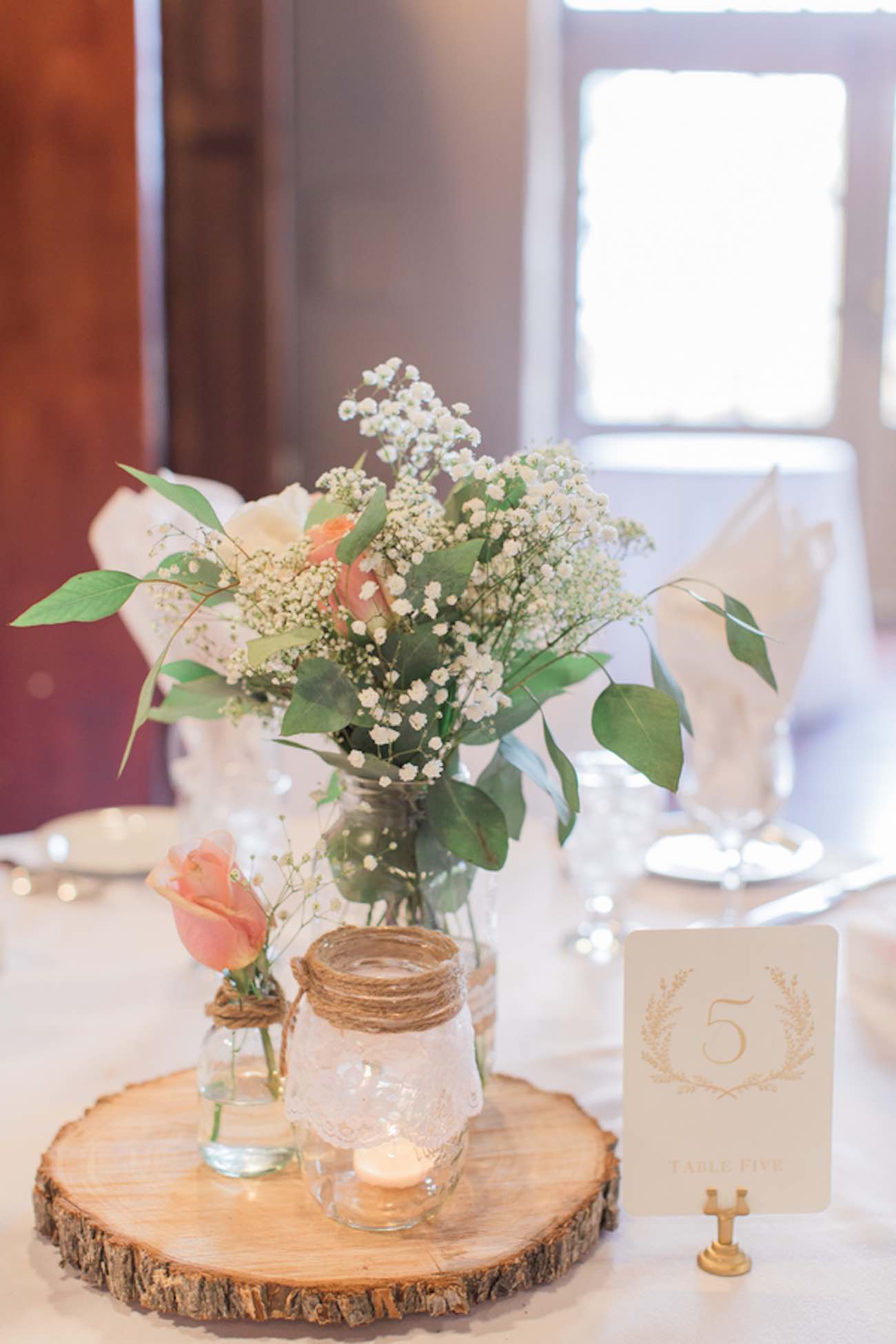 Dreamy summer garden wedding
Love Story – told by the bride: Phil and I met in our second year of Undergrad at the University of Ottawa. I immediately knew we were going to be great friends; three weeks later we were dating and we haven't looked back! Phil's proposal was very sentimental and thoughtful. The place he chose is so meaningful to me – a tree where my Grandfather's ashes were buried, that I like to stop and visit when we have the chance while driving between my hometown and Ottawa. I had been at home for a week during the summer visiting family, and Phil came down for the weekend to celebrate my birthday with some friends. He had told me he wanted to stop and have a Birthday picnic at the tree on our way back to Ottawa. Even though his plan didn't go quite as smoothly as I'm sure he imagined, and we didn't get there until it was raining and dark (out in the country with only our car's lights to help us see anything), it was such a special moment in a place so close to my heart.
First Look – told by the groom: After the groomsmen's gretting ready photos were taken, our photographer whisked away to see the girls and start their photos in earnest. We had about an hour before heading over to meet Alison and her bridesmaids, so we hung out in the hotel room and dug into the little snack packages that Alison had prepared for the bridal party in the days leading up to the wedding. When we arrived at Allison's hotel, I was pulled aside by the photographer and placed below a willow tree with my back to where Alison would be walking out. My nerves were getting the best of me the whole time. My excitement to see Alison was enough to get me to tear up a bit, an emotion I barely held back through several deep breaths. And then Alison tapped me on the shoulder… I can't say I was the most dashing groom, face contorted from a mixture of smiling and crying, but the emotion was real and Alison looked stunning. I held her close and couldn't help but consider what a lucky guy I was. The rest of the photos was a blur of fun, Brittany directing Alison and I with a calm demeanour (seasoned with some well-timed humour), and the pictures only confirmed what I was thinking all along: Alison was gorgeous!
Wedding Vendors: