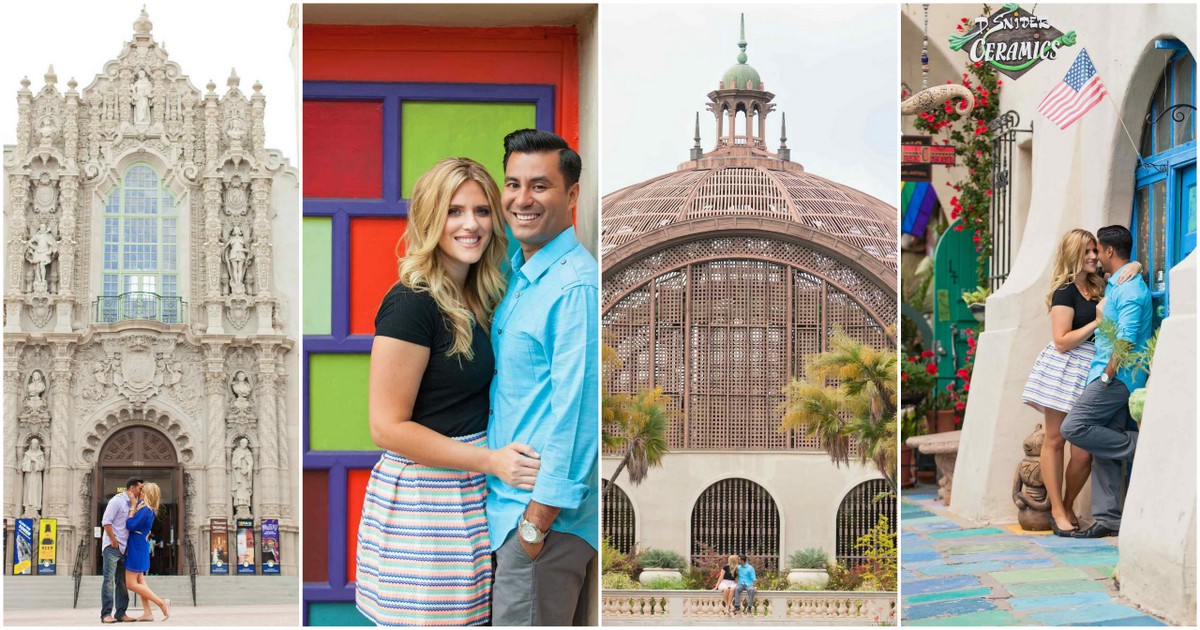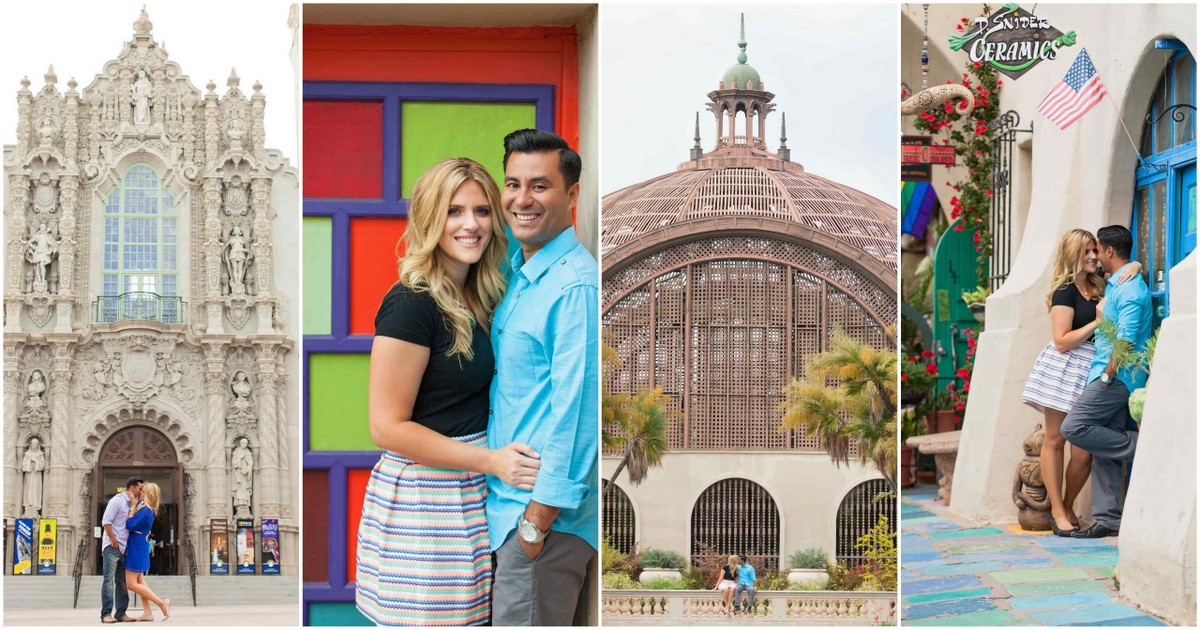 Gabriel is from San Diego, Ca and Lauren is from Phoenix, Az, where the couple plan to marry. They decided to incorporate the groom's hometown into their wedding plans with an engagement shoot in San Diego. They selected Balboa Park and La Jolla beach, two of the most beautiful places in the city, as locations. The handsome buildings in Balboa park created so many gorgeous photo backdrops. Lauren is a beach lover, so they ended the shoot a with bohemian, whimsical and romantic session at the La Jolla beach. Lauren looked so cute in her white flowy dress with brightly colored flower crown.
Meagan, from Your Jubilee Wedding and Events Coordination assisted Lauren with the overall look and feel of the photo shoot. Along with Prim Unique Rentals and Floral, they created her beautiful and colorful flower crown of pink peony flowers and yellow ranunculus. Photographer, Ryan Nicole Photography, found lots of pretty light to shoot in, which captured some gorgeous pictures for us to enjoy today!
Colorful San Diego Engagement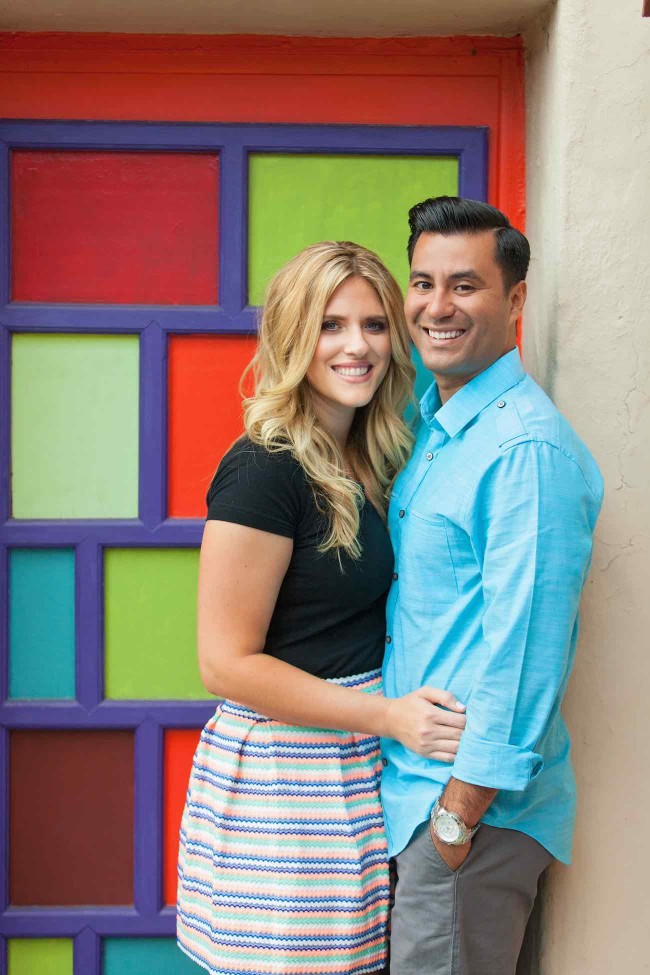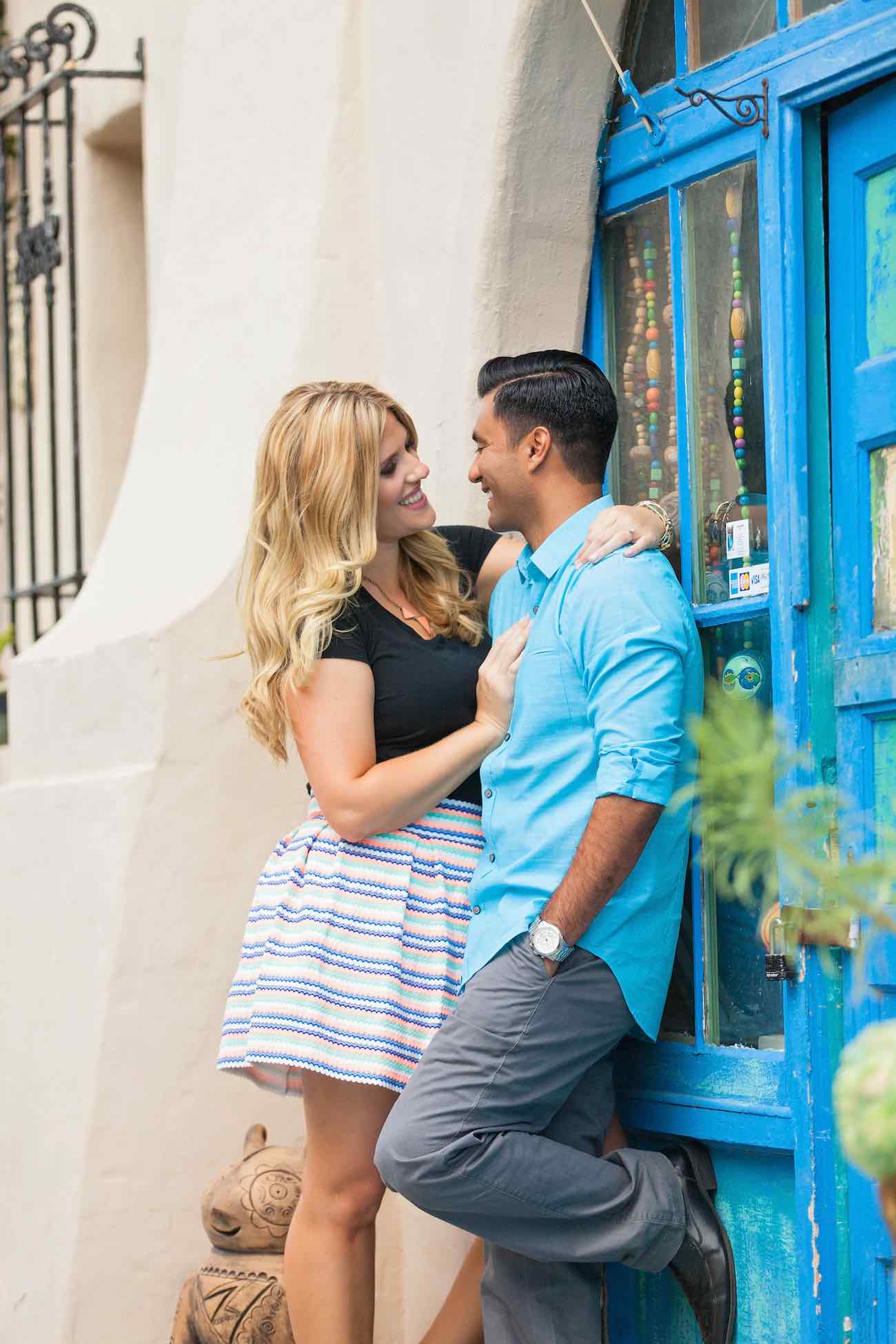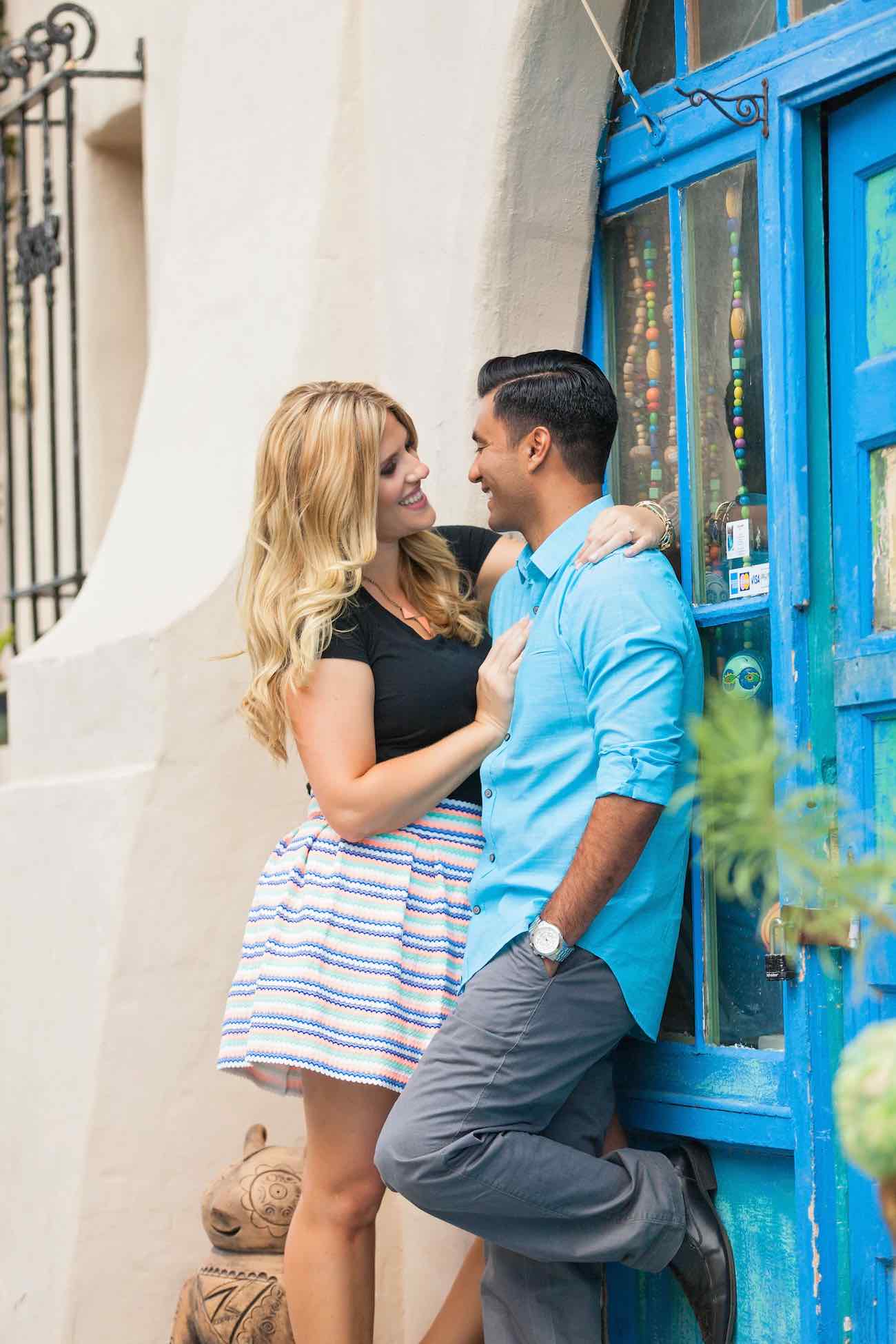 At Balboa Park I was going for playful fun and bright look. I did this by pairing a colorful skirt with a black top. I can reuse this skirt many times using it with any solid top. Because the skirt had many colors it was easy to find a outfit for my fiance to compliment mine.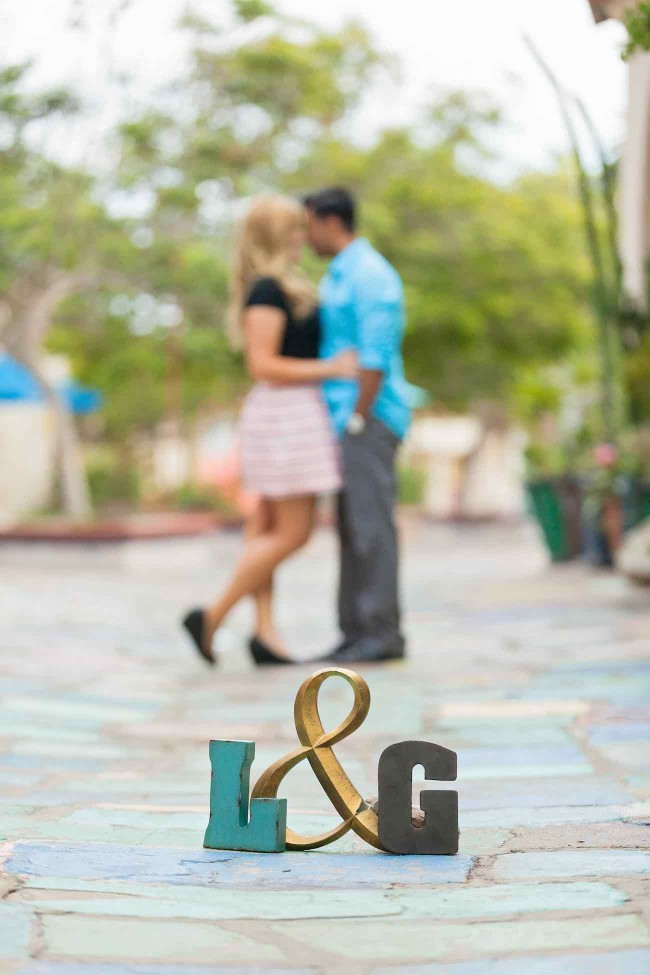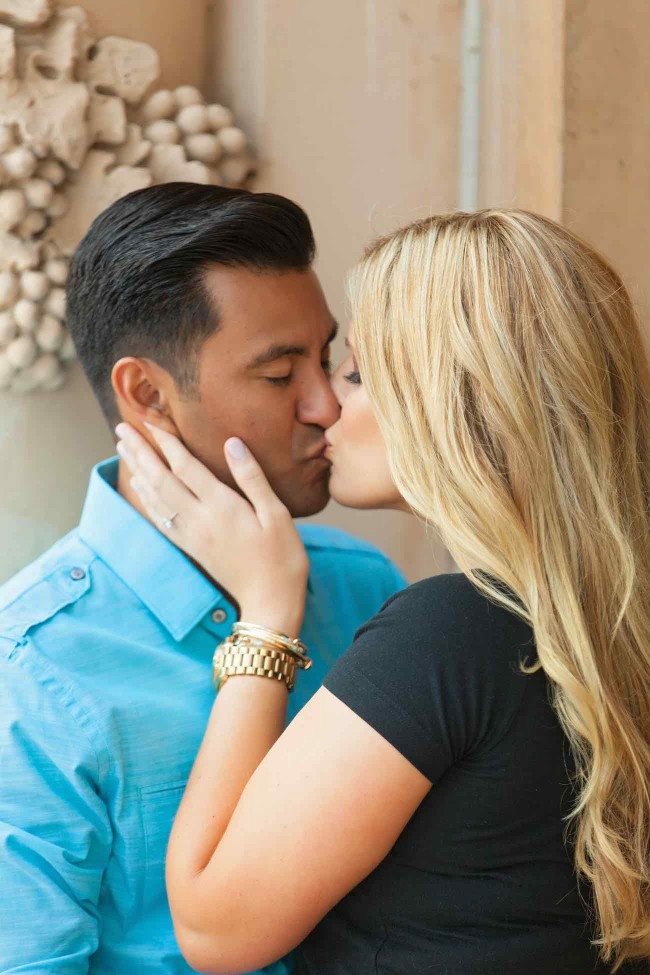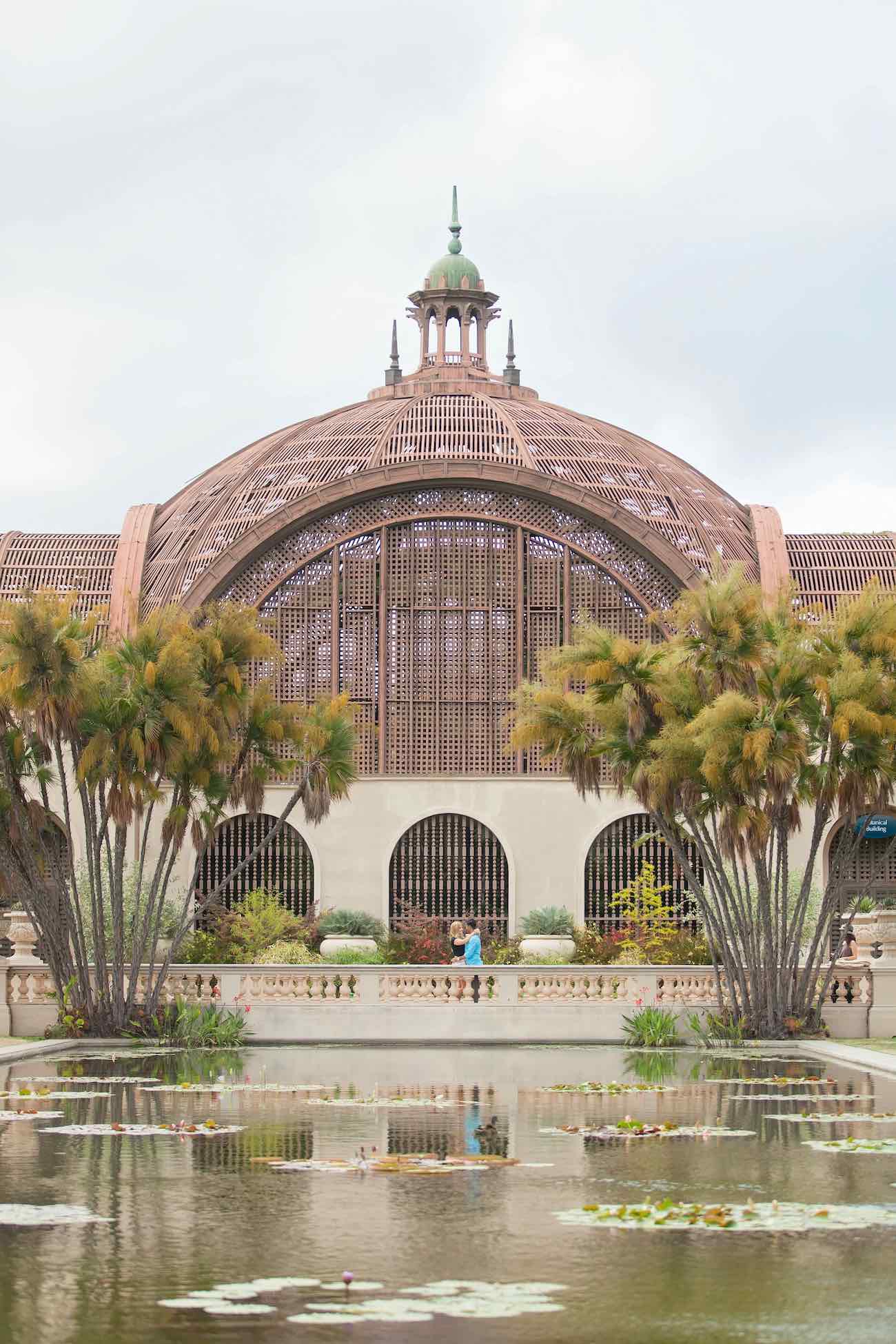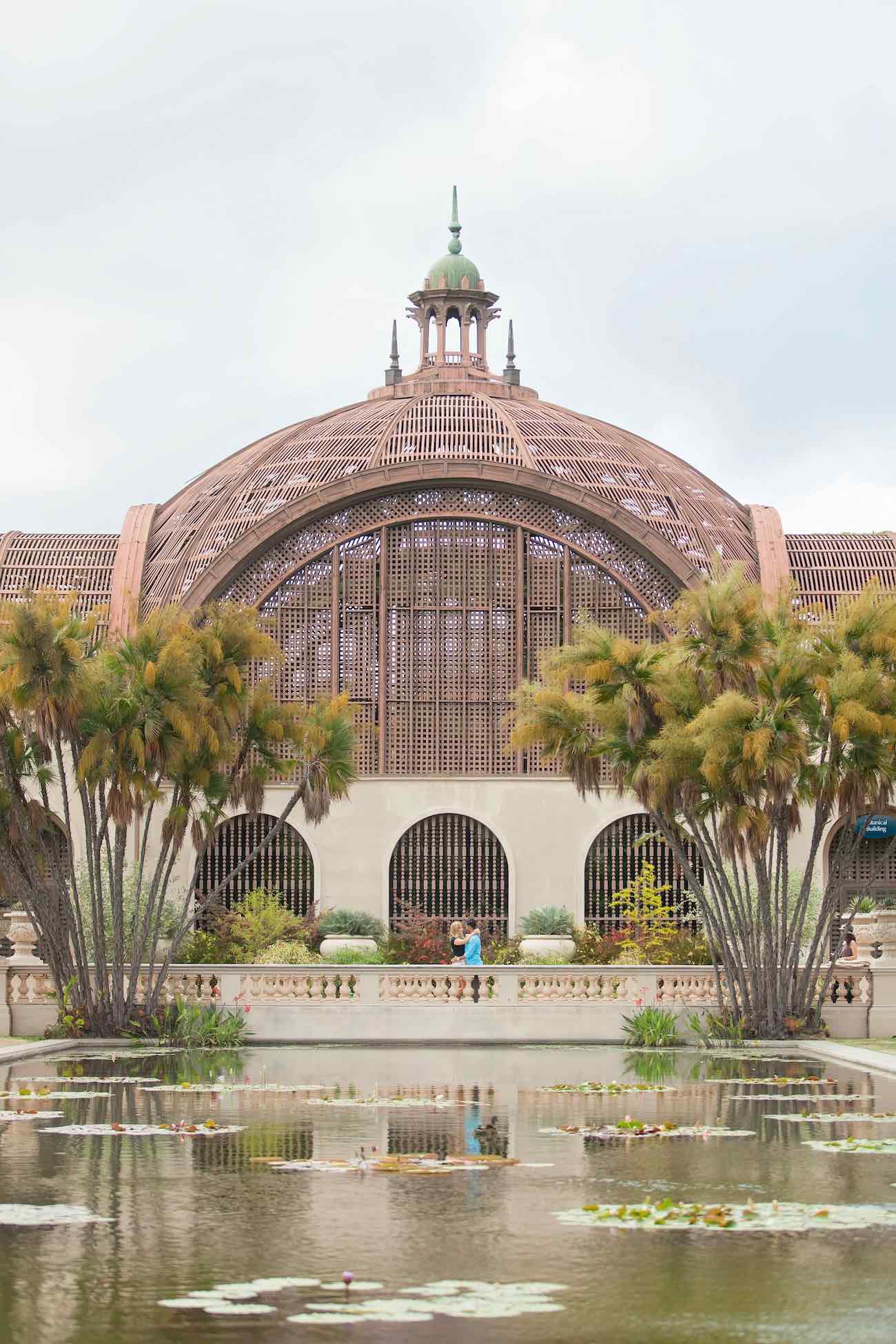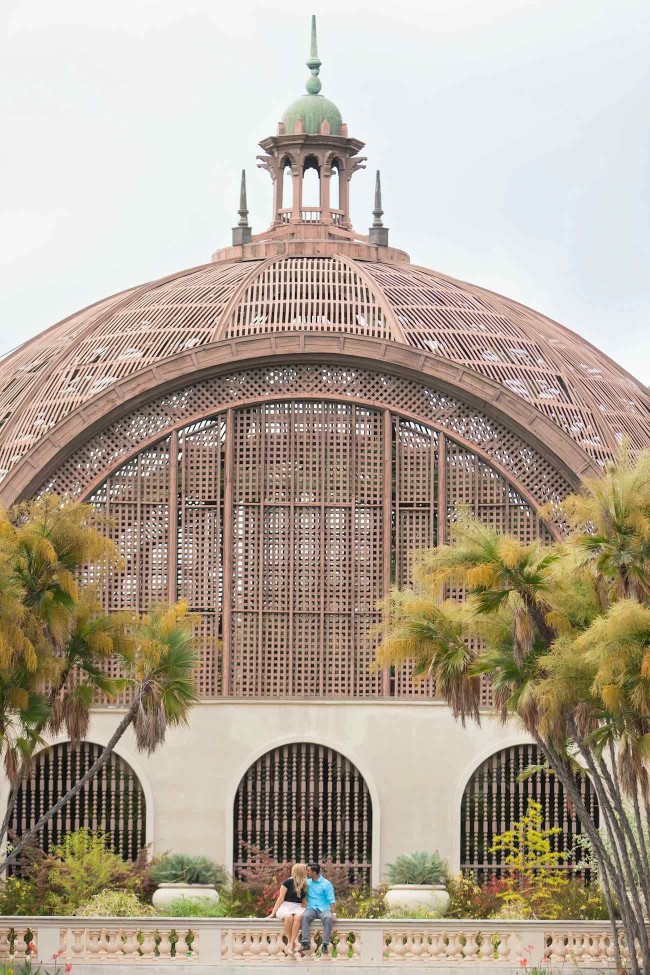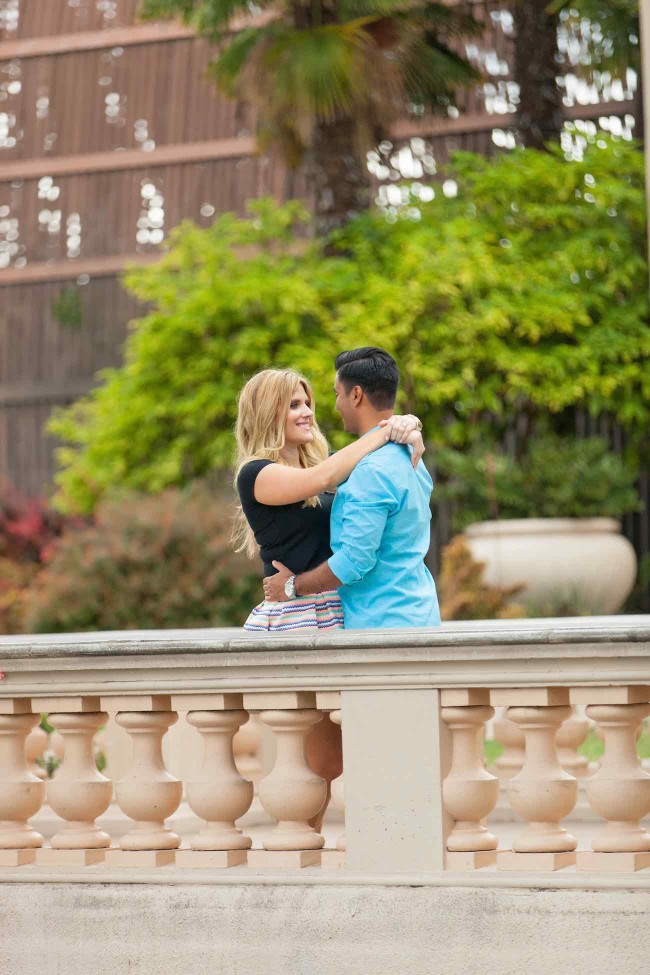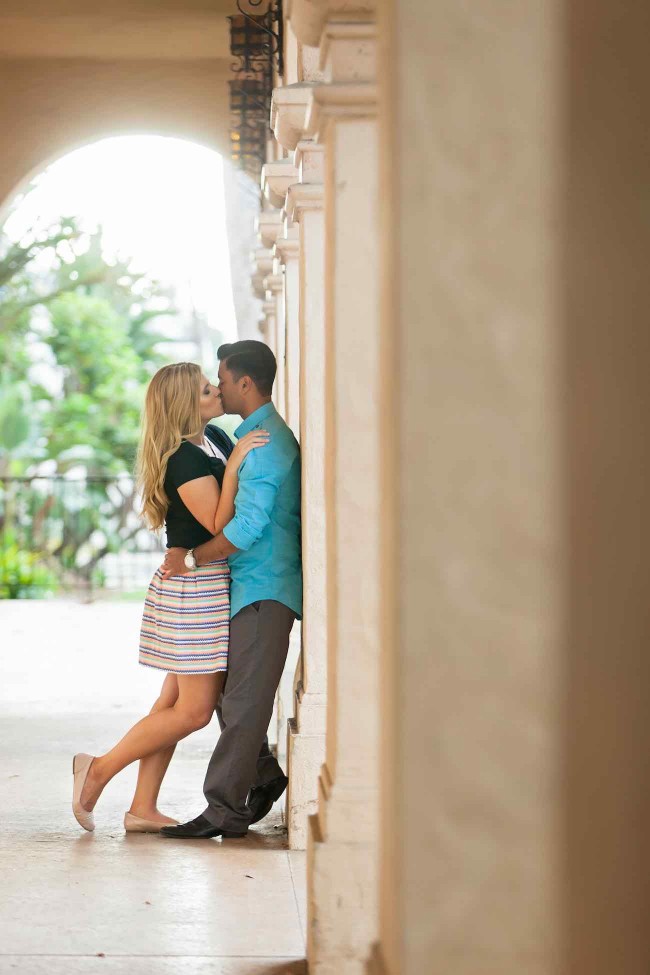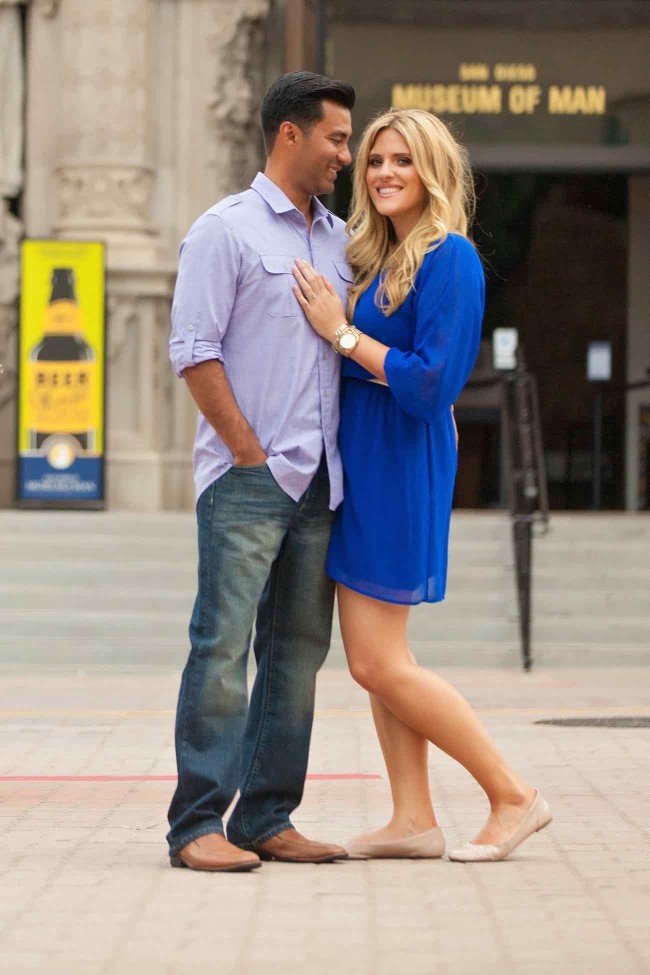 Our second look at Balboa part was something that we only had time for a few shots in. I wore a more structured blue dress for me because I new it was a color that complimented my skin tone and eyes. I would suggest when readers are picking out engagement outfits they choose colors that they know they look good in and not something that will wash them out.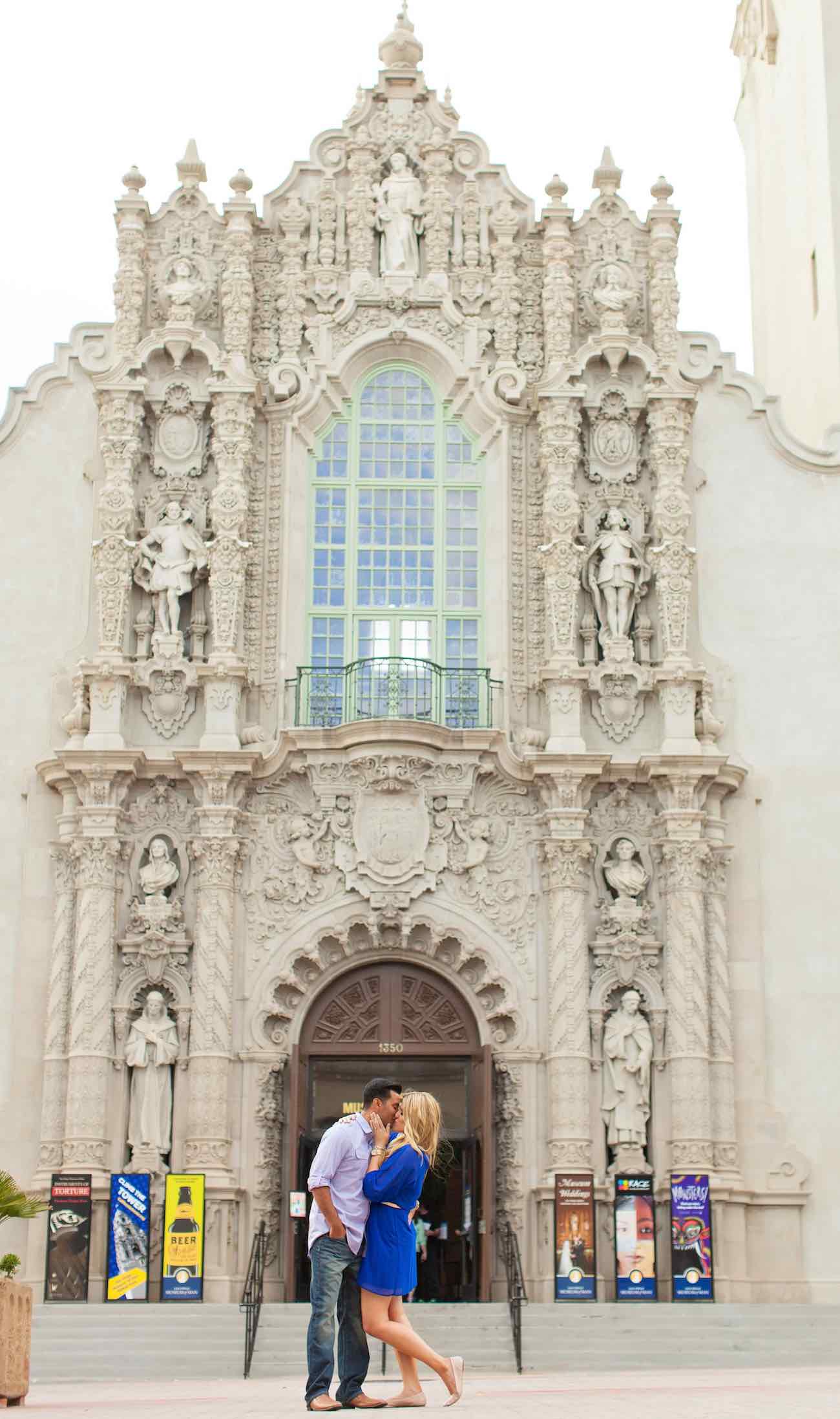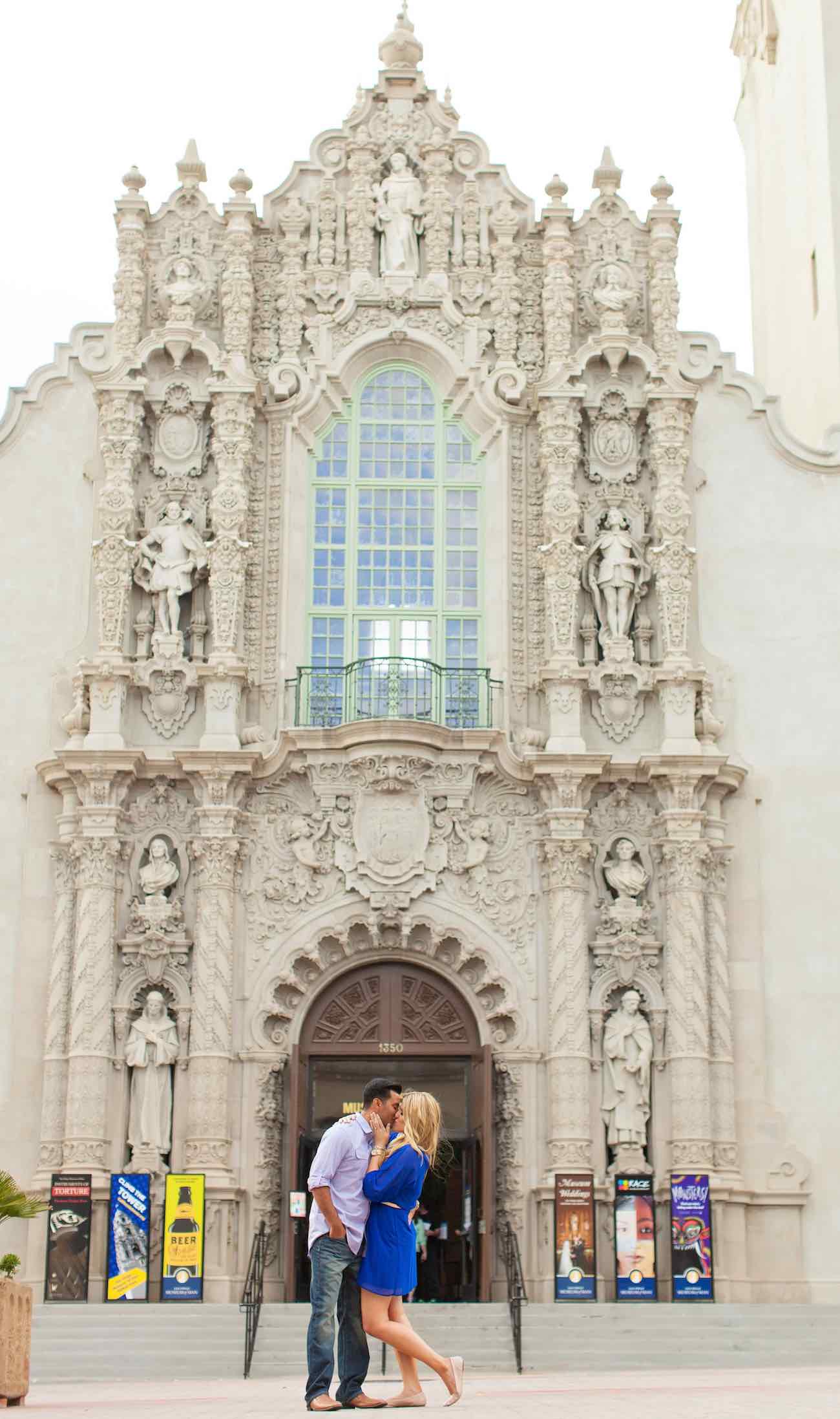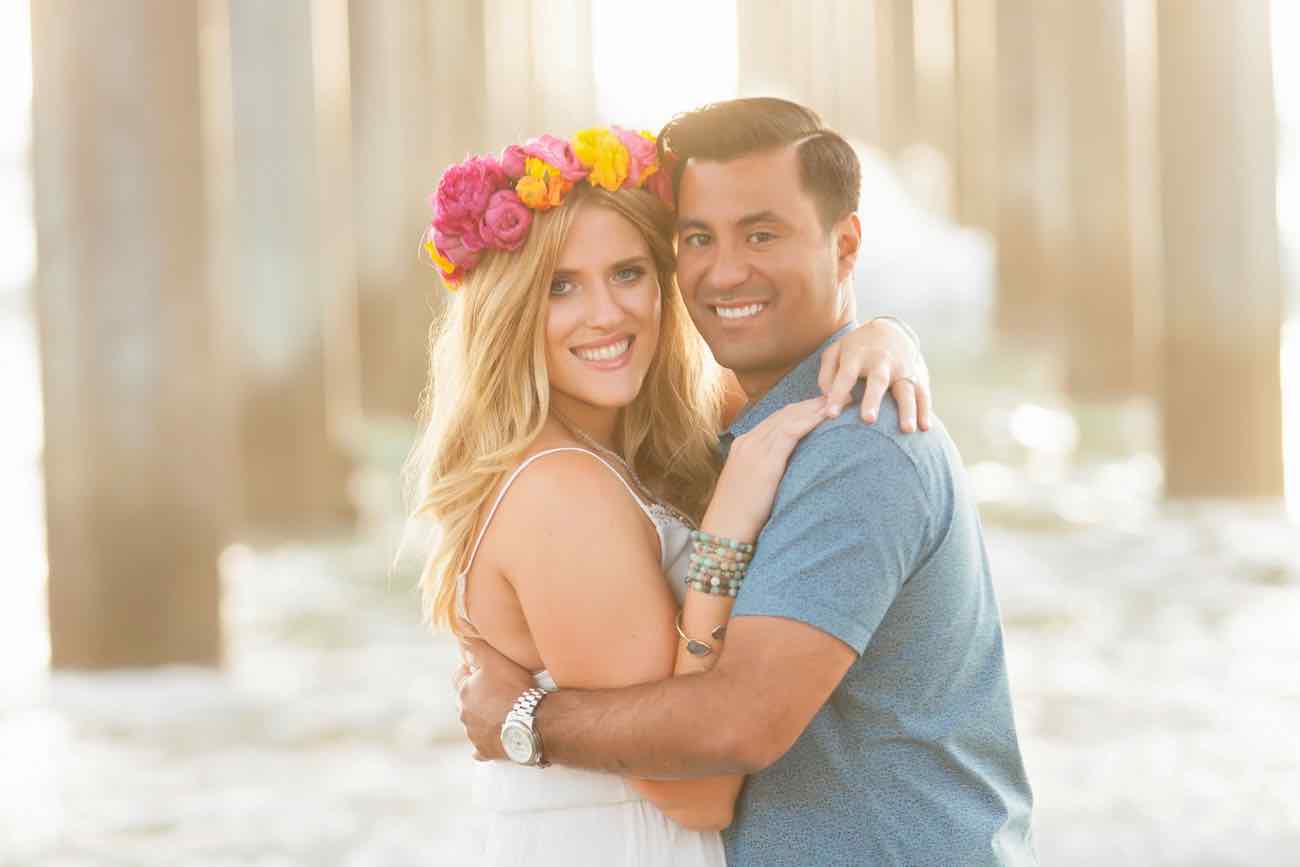 For the second location at La Jolla beach I wanted something flowy and whimsical. I am in love with flower crowns so I wore one to bring in more of the bohemian whimsical vibe using bright pink peonies and bright yellow ranunculus.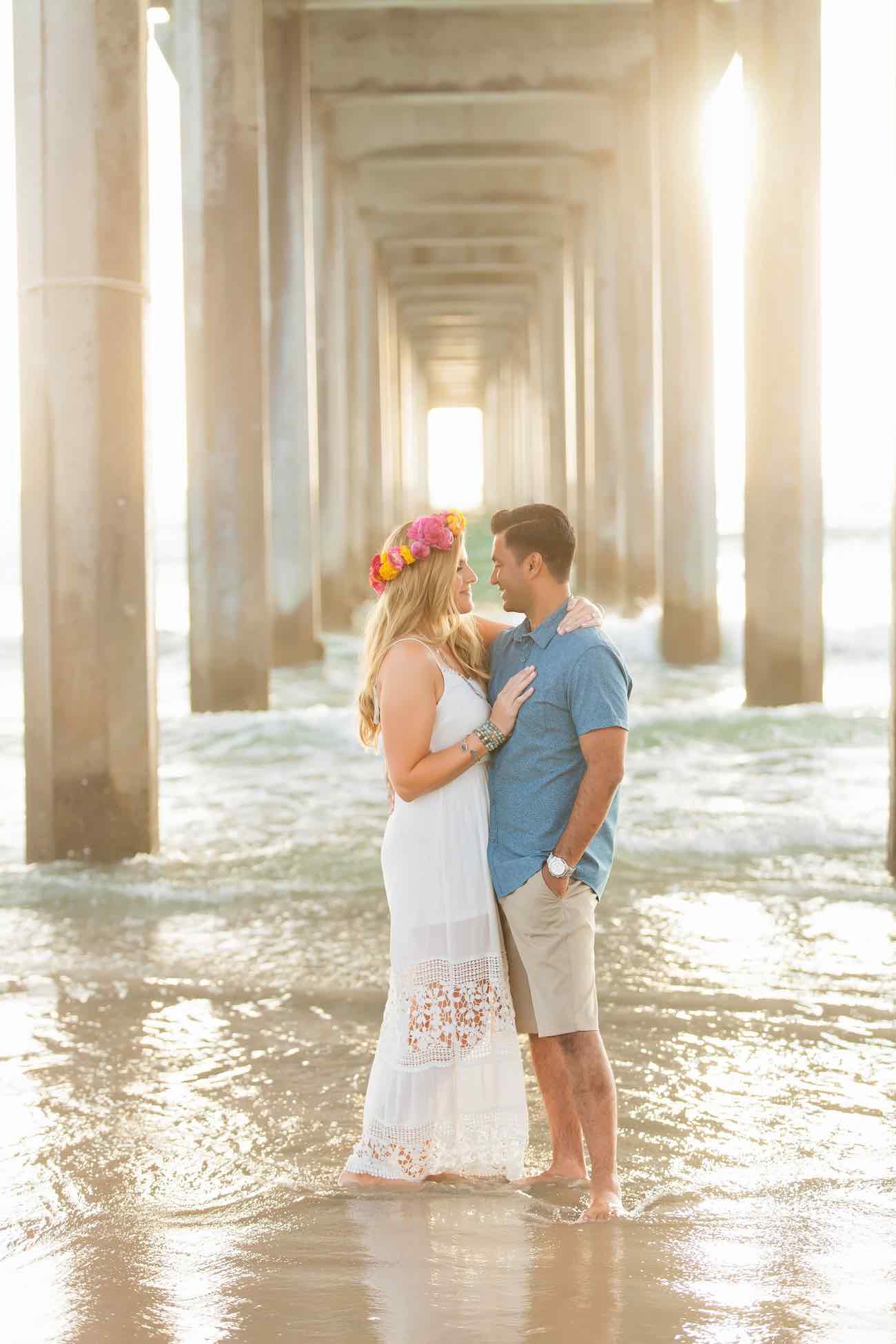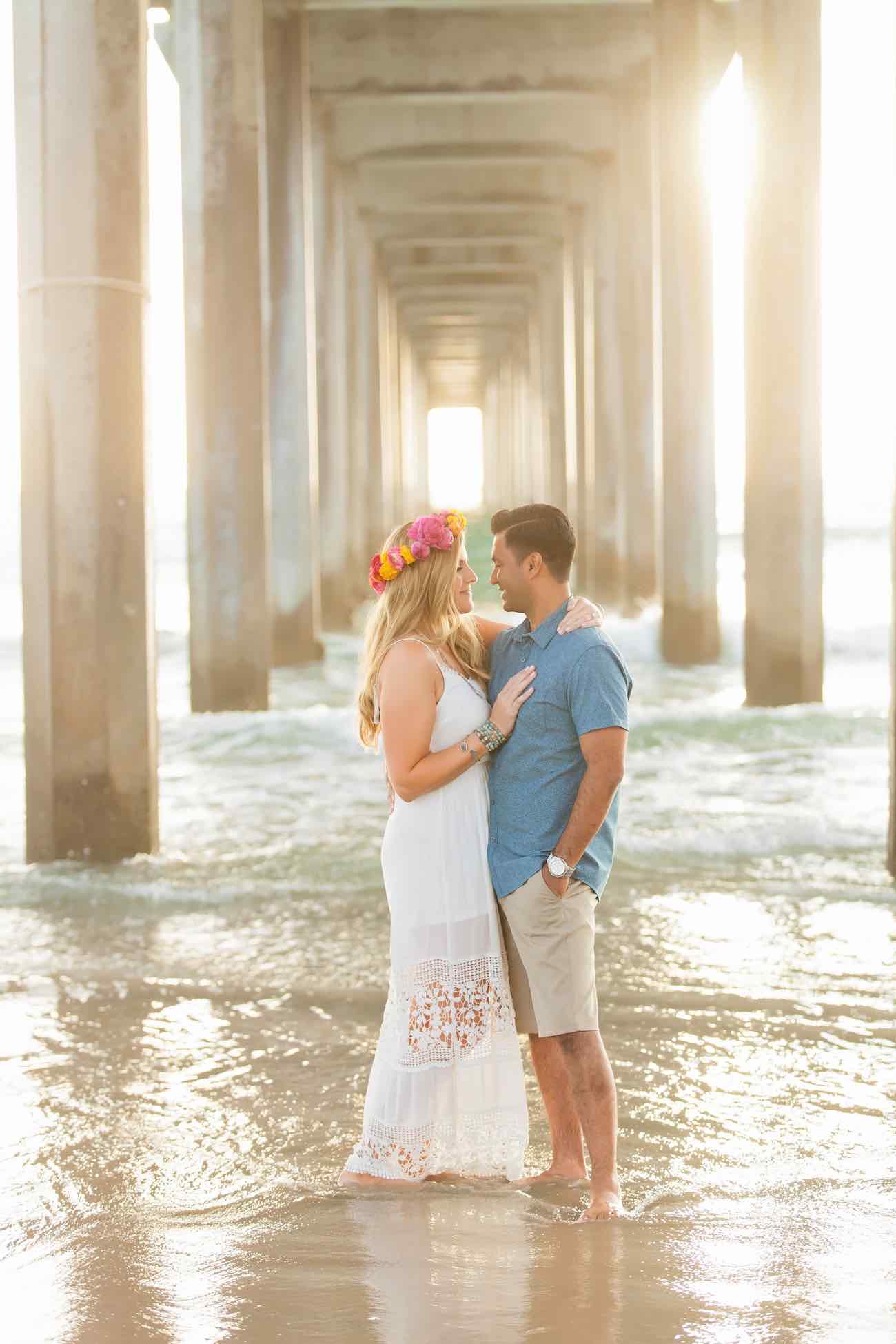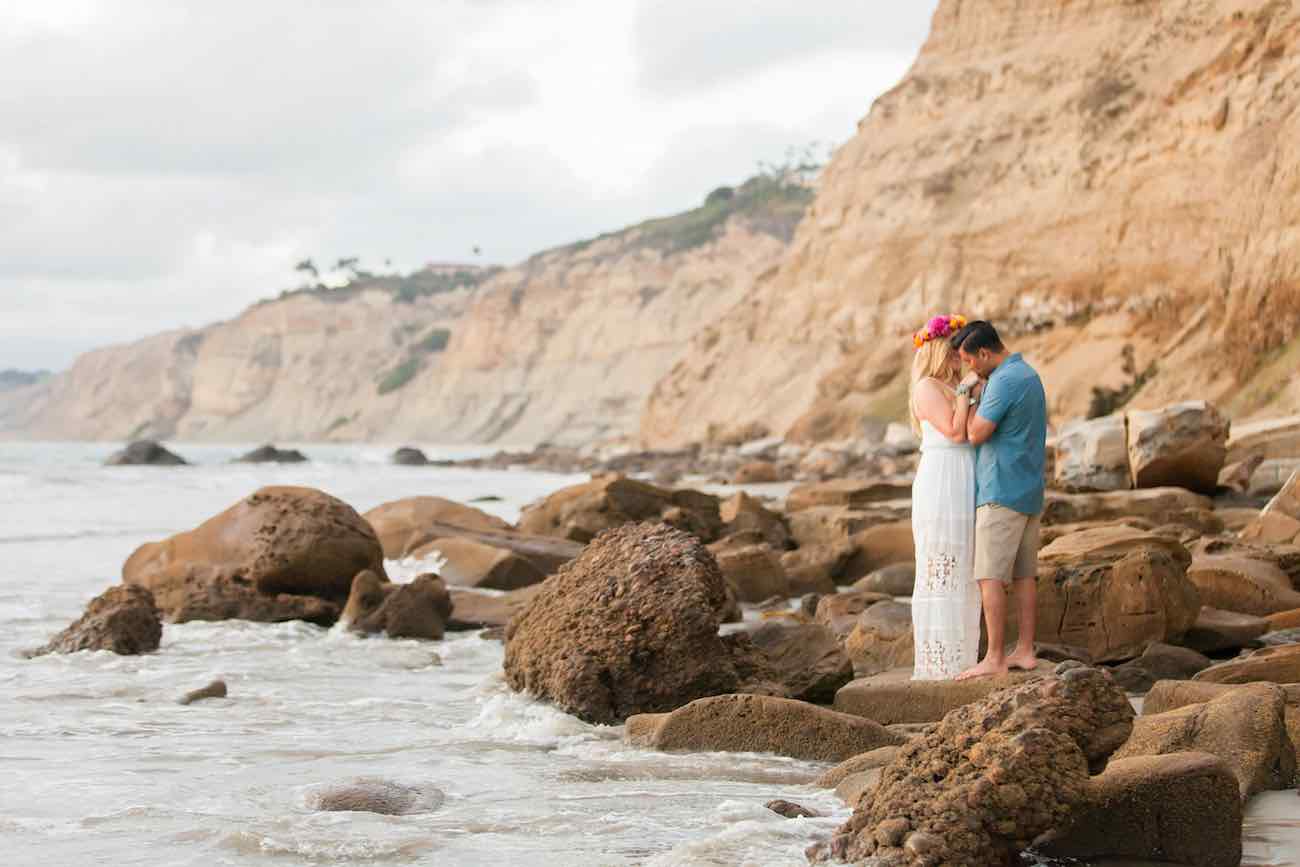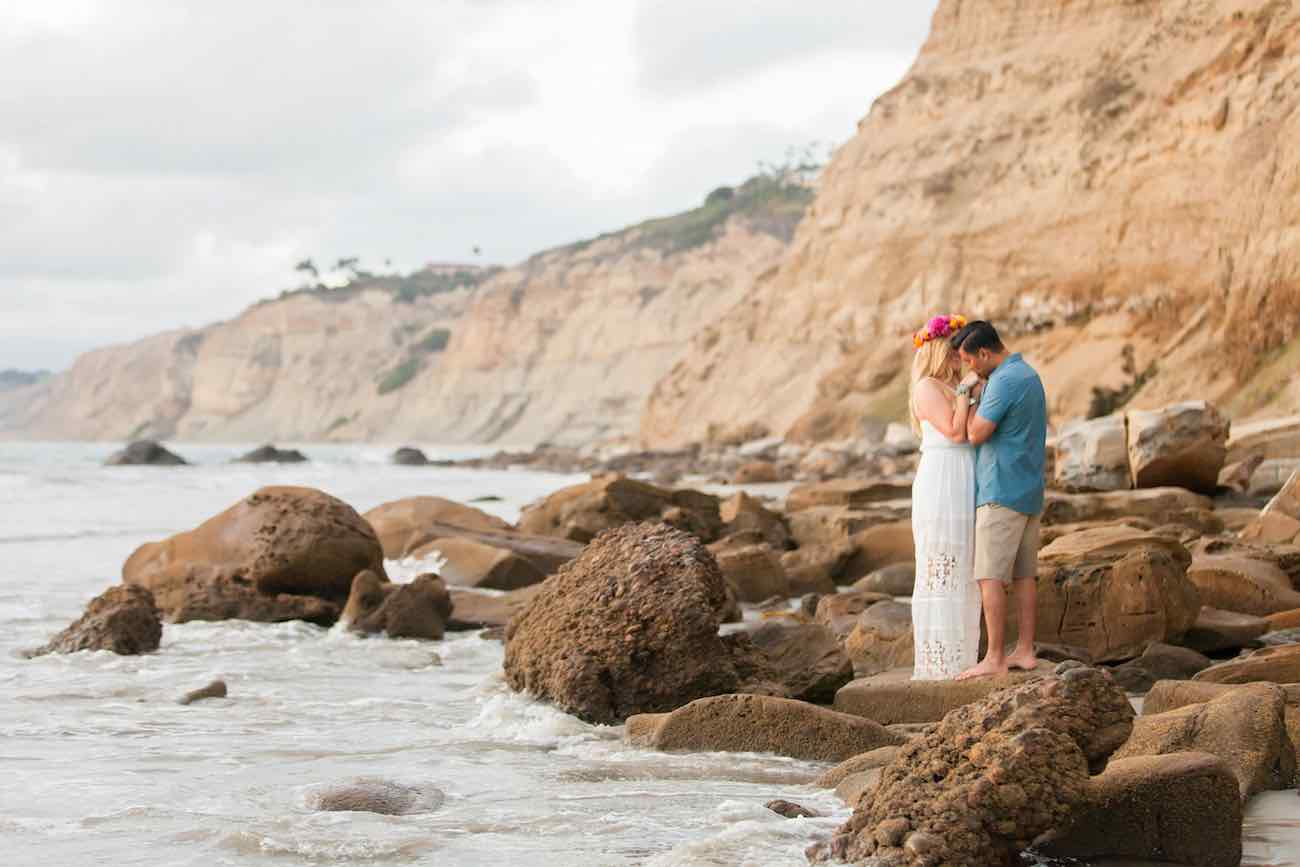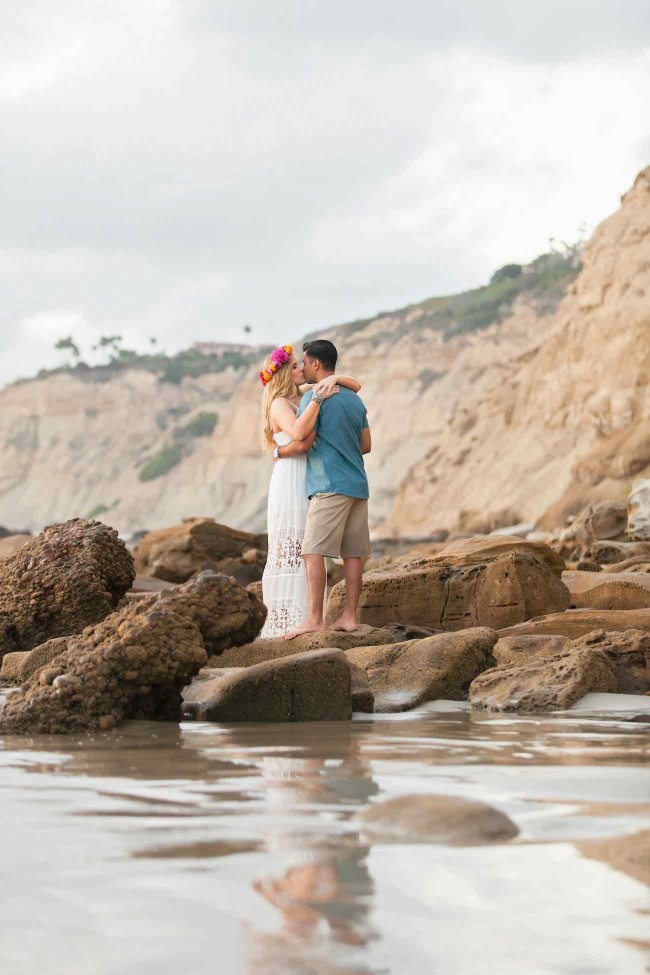 Colorful San Diego Engagement
Love Story: My sister introduced Gabriel and myself. The night we first met we really hit it off and, as we lived in different states, stayed in contact. That year the AZ Cardinals and SD Chargers played against each other in a preseason game. Gabby and I decided to bet a friendly wager – the person who's team lost was to go visit the other. The Cardinals ended up loosing, so I booked my ticked to Cali. That weekend we had a blast sailing, going to a baseball game and getting to know each other more. After that weekend we remained friends, I knew that this guy was something special.
Some time later we met up again in Las Vegas, and the rest is history! For the next year and a half we dated long distance with many trips to and from AZ and CA. When the school I was teaching at decided to close it was the push I needed to make the move to California in order to be with Gabby. Now I have been a California resident for a little over year. Gabby and I have our own place together and we couldn't be happier. I guess I owe a big thank you to my matchmaker sister, Meagan! 🙂
Proposal: The best day ever!! This was the first weekend in awhile that Gabby and I didn't have anything planned so all I wanted to do was have a lazy day on the couch. Gabby kept pushing the idea of taking a hike at Torrey Pines that Saturday morning. In order to get me out of bed he told me we were having brunch afterwards with our friends Megan and Sergio so we needed to make it a somewhat early hike. Anyone who knows me knows that I am not a morning person, so Saturday morning I am a little grumpy. Little did I know what he had planned!
Him and I are hiking the beautiful Torrey Pines trail, and on that hike I remember thinking to myself what a gorgeous engagement spot it would be. When we walked down to the beach he asked if I wanted to sit and watch the water. We starting talking about the reasons why we love one another. When we started to get up I stood up first then went to help him up. It took me a minute to realize he was on his knee for a reason. All I can remember is that he said my full name, everything else is blacked out of my memory!  Once he opened the box and I saw my beautiful engagement ring, I blacked out.
The next thing I know we are hugging and crying and I was shaking in shock. We turn around and I see someone taking our pictures. Gabby asked his good friend Shelly to capture photos of our proposal. I am so grateful he did because they are pictures I will treasure forever. After he popped the question we went to eat lunch at our favorite beach spot. Gabby also took the time months ahead of time to secretly call friends and family, planning for them to come to California as a surprise, to be apart of our special day.
On the way to Bull Taco his cousin Izaac calls us and asks if we wanted to stop by his vineyard to have a glass of celebratory wine. I of course was up for it. He told us there was a event happening in the front so we would have to drive through the back (I was totally clueless). When we walked to the front where Izaac opened the doors and there were all of our close friends and family shouting surprise! It brings tears of happiness rewriting how I felt when those doors swung open. I could not believe my family and friends from other states were there to celebrate us. I felt truly loved and blessed in that moment. I was so grateful for everyone who made it that day, it is a day I will always remember. Thank you Gabriel for making our proposal day perfect! I love you.
Wedding Vendors: